27 Books To Add To Your End Of Summer Reading List
Betches may receive a portion of revenue if you click a link and purchase a product or service. The links are independently placed and do not influence editorial content.
Hate to scare anybody with that title, but it's almost August, meaning that we're coming up on the last few precious weeks of summer. The good news is that there are still plenty of new books coming out to keep you occupied, whether you're at the beach, pool, sweating through all your clothes on public transportation… whatever floats your boat. If you just keep adding to your summer reading list, that means it has to stay summer forever, right? Check out these titles that are coming out towards the end of the season.

Some Of My Best Friends

by Tajja Isen
In this essay collection, the child voice actor, former law student, and editor-in-chief of Catapult examines the ways in which the media, law, and other aspects of society pay lip service to social justice causes, and the ways in which our words and actions don't always match up. 

American Seoul: A Memoir

by Helena Rho
Born in South Korea, Rho and her family moved to America when she was 6. As she assimilated, she kept fulfilling others' expectations, keeping silent about the traumas she endured in the process. At age 40, Rho experienced a catastrophic event that caused her to leave her job and reclaim her Korean identity. 

One Of The Girls

by Lucy Clarke
A bachelorette party in Greece starts off picture-perfect and ends with a dead body. But whose? That's the question. Bride Lexi arrives in Greece with a ragtag group of women who don't all know each other, and who each have their own reasons for being on the trip.  

Can't Look Away

by Carola Lovering
From the author of Tell Me Lies and Too Good To Be True comes another twisty suspense novel that will keep you guessing until the very end. In her early 30s, Molly Diamond doesn't fit in with the other women in the wealthy suburban town she lives in with her husband and young daughter. When a new neighbor named Sabrina moves to town, Molly thinks she's finally met someone who gets her — but Sabrina has her own ulterior motives for befriending Molly, and they're not so innocent. 

The Dead Romantics

by Ashley Poston
Florence Day works as a ghostwriter for a famous romance book author, but when a breakup takes her by surprise, she starts to doubt if she even believes in love. Her (v handsome) editor won't give her an extension, but then Florence has a family emergency and has to return home. In a twist that's like Sweet Home Alabama meets The Sixth Sense (but not scary), Florence returns home for the funeral and sees a familiar face: her editor. Turns out, he's dead and has some unfinished business to attend to on Earth. 
Set in 1889 in the wake of a fire that ravaged Spokane, Washington, Fire Season is told from three perspectives, each one a grifter with a supernatural ability and who stands to benefit from the fire. 
Hannah Jones didn't quite fit in with her posh classmates at Oxford, but her wealthy, popular roommate April Clarke-Cliveden immediately took a liking to her and they became fast friends. One fateful night, Hannah finds April dead in her dorm room — murdered. Thrust into the spotlight, Hannah becomes the star witness of her late friend's murder trial. Decades later, new evidence that emerges forces Hannah to wonder if she'd helped put the wrong man in prison, so she returns to Oxford to try to find out the truth. 

Things We Do In The Dark

by Jennifer Hillier
This thriller starts with Paris Peralta, much younger wife to the famed comedian Jimmy Peralta, passed out on her bathroom floor, clutching a razor, covered in her husband's blood. Her husband is dead, and Paris is the number-one suspect—except she knows she didn't do it. But as Paris works to clear her name, she's also working just as hard to keep her past a secret, since it can threaten to blow up everything. 

A Strange And Stubborn Endurance

by Foz Meadows
In this queer fantasy romance, protagonist Velasin vin Aaro is set to marry a woman for political reasons — until it comes to light that he's gay. While his family wants to disown him, he instead becomes betrothed to the brother of the same family. But a new faction opposes the alliance — so much so that they're willing to kill for it. Vel and his new husband, Cae, have no choice but to trust each other so they can make it out alive. Pub Date: July 26
This feel-good rom-com is the sequel to Real Men Knit, the story of four brothers who are working to keep their late adoptive mother's Harlem knitting shop in business. In Knot Again, Lucas Strong, a firefighter, decides to participate in an FDNY charity calendar and becomes something of a local celebrity. By chance, he ends up meeting the daughter of his high school flame, and the two rekindle their romance — but is it love or just lust? Pub Date: July 26
After graduating college, Sneha moves to Milwaukee to become a consultant. Even though it's the Great Recession, she finally has a healthy bank account, new friends, and the freedom to date women. But it wouldn't be a good book without any tension, and pretty soon, Sneha's great life falls apart, so she has to try to put it back together again. Pub Date: August 2

Ben and Beatriz

by Katalina Gamarra
Gamarra's novel, a retelling of Much Ado About Nothing in the Trump age, was named a most-anticipated read by Buzzfeed, Bookriot, She Reads, and others. Beatriz is a first-generation immigrant who becomes linked to poster boy of white male privilege, Ben, after they save someone's life at a party. Turns out, saving a life can change your feelings about someone, but is love enough for them to overcome all their differences? Pub Date: August 2

Husband Material

by Alexis Hall
Even though Luc and Oliver got their happy ending in Boyfriend Material, in the sequel, there's some trouble in paradise. Luc is feeling the societal pressure to propose, since it seems like everyone around him is taking that step. But even though Oliver is totally husband material, it's going to take a lot to get these two from "I don't know what to do" to "I do." Pub Date: August 2

Long Past Summer

by Noué Kirwan
Mikaela Marchand is living the dream: she's a high-powered attorney in NYC and dating a handsome doctor. But things go sideways when a decades-old photo of Mikaela and her former childhood best friend is used as a magazine cover (and ends up on a billboard in Times Square). Her best friend sues the magazine, and the photographer, who just so happens to be Mikaela's ex. Of course, Mikaela's firm is tasked with defending the magazine, meaning Mikaela has to defend her ex against her ex-BFF. Talk about conflicts of interest! Pub Date: August 2

Mika In Real Life

by Emiko Jean
35-year-old Mika Suzuki has no romantic prospects, no job, and a strained relationship with her roommate and parents. Then, out of the blue, Mika gets a call from the daughter she put up for adoption 16 years before — and her daughter wants a relationship. Mika makes up a little lie to impress her daughter which quickly spins out of control, and suddenly Mika is living a full-on fake life. Pub Date: August 2

The Codebreaker's Secret

by Sara Ackerman
This historical fiction novel focuses on Isabel Cooper, who is one of only two female codebreakers following the attack on Pearl Harbor. When the other female codebreaker at her station goes missing under mysterious circumstances, she becomes less focused on her mission of avenging the death of her brother, who was killed in the attack on Pearl Harbor. Over 20 years later, a fledgling journalist begins covering a disappearance, and ends up discovering wartime secrets and an unexpected connection to Isabel Cooper. Pub Date: August 2

The Many Daughters Of Afong Moy

by Jamie Ford
Dorothy Moy has suffered from dissociative episodes and struggled with mental illness and is dismayed to see her 5-year-old daughter exhibit similar behaviors. In fact, her daughter starts remembering events from the lives of their ancestors, like Faye Moy, a nurse in China; Zoe Moy, a student in England; Greta Moy, the tech executive of a dating app, and others. As Dorothy works through her generational trauma she seeks to find peace for her daughter and the love she's been looking for for years. Pub Date: August 2

Sister Friends Forever

by Kimberla Lawson Roby
Serena, Michelle, Kenya, and Lynette are childhood best friends who have helped each other through it all. They're now 40 and still meet on the first Saturday of the month for lunch, even if their lives are vastly different from each other's. This poignant novel traces the friendship as each woman deals with family issues, finds love, and learns about forgiveness. Pub Date: August 9

The Last Karankawas

by Kimberly Garza
Garza's latest novel is told through multiple POVs to paint a portrait of Fish Village, a neighborhood of popular tourist spot Galveston, where all the locals live. It's also the only home Carly Castillo has ever known — she's a descendant of the Karankawas, an indigenous Texas tribe that no longer exists. Carly struggles against the expectation to stay in Fish Village, and when Hurricane Ike threatens to wreak havoc when it hits land, the Galveston residents have to decide if they will weather the storm or pack up and leave their homes behind. Pub Date: August 9
Sarah Lai went from star Hollywood producer to a lecturer at an obscure college, all because of a harrowing incident that thwarted her career. When a journalist reaches out, Sarah realizes she can no longer hide what happened to her. As she starts revealing Hollywood's dark secrets, Sarah realizes she may have been complicit in sins as well. Pub Date: August 16

Sophie Go's Lonely Hearts Club

by Roselle Lim
After three years in Shanghai, Sophie Go moves back to Toronto, ready to embark on her new career as a professional matchmaker. There's just one hiccup, though: she never actually graduated from matchmaking school, making her a pariah in the industry. Sophie turns to a secret club of Chinese bachelors called the Old Ducks and manages to persuade them to hire her as a matchmaker. Soon, she's tasked with finding matches for seven septuagenarians all while coming to terms with her own desire for love. Pub Date: August 16

The Darkness Of Others

by Cate Holahan
Imani Banks is a psychiatrist who lives in a nice townhouse in Brooklyn with her husband Philip. When Philip's restaurant is forced to close during the lockdown, they decide to take in Tonya Sayre, a single mom to a teenager, as a tenant. But when a prominent couple in the neighborhood is murdered, Imani wonders if her new tenant had something to do with it — but she can't exactly evict her in the midst of the pandemic, even if Tonya is a suspected killer. Pub Date: August 23

Bad at Love

by Gabriela Martins
Think How To Lose A Guy In 10 Days, but make it young adult. Kind of. Up-and-coming journalist Sasha meets Brazilian bad boy Daniel, a famous musician, and realizes that getting close to him would give her the chance to move up the ranks at the celebrity gossip magazine she works at. Daniel, though, is surprisingly sweet (not to mention, hot), potentially compromising Sasha's story. But Sasha's not the only one with a secret; Daniel is hiding news of his own. Pub Date: August 30

The Thread Collectors

by Shaunna J. Edwards and Alyson Richman
This historical novel, which takes place in 1836, tells the stories of a Black indigenous woman in New Orleans and a Jewish abolitionist in New York City, and their acts of resistance. Stella embroiders maps to help enslaved men flee the Confederacy and join the Union Army. Lily stitches quilts to send to soldiers. They are both in love with Union soldiers in the same battalion, and as they work to bring their men home, Stella and Lily's lives intersect in unexpected ways. Pub Date: August 30

Lizzie Blake's Best Mistake

by Mazey Eddings
Ok, so, relatable premise: Lizzie has had more of her fair share of fuckups in life. I'm talking kitchen fires (been there), bangs (double been there), pyramid schemes (not so much, but I get it). She has one rule: don't let anyone get too close. But when a stressful day caused by her ADHD causes her to break her rule, she has a hookup with love-shy Rake that changes everything. Pub Date: September 6

Rules of Engagement

by Selena Montgomery
Selena Montgomery is the pen name of Stacey Abrams — yes, that Stacey Abrams. How does she find the time…? Anyway, Rules of Engagement is about Dr. Raleigh Foster, an operative for a top-secret intelligence organization who's tasked with infiltrating a terrorist group. It all seems fairly straightforward, until she's assigned the handsome Adam Grayson to not only be her partner in the mission, but also to pretend to be her romantic partner. Pub Date: September 6
I was told to include some nonfiction on here, so this—er, hysterical—memoir deals with Bassist's issues with repressing her voice. It deals with feminist topics, the many ways women and femmes are gaslit and silenced, and how we are taught to silence ourselves. Pub Date: September 13
Images: TINO RENATO / Deathtothestockphoto.com
The Betches Summer 2022 Reading List
Betches may receive a portion of revenue if you click a link and purchase a product or service. The links are independently placed and do not influence editorial content.
The seasons are changing, and you know what that means: it's time for another list of books to read this season. And I have to pat myself on the back over here for being ahead, for once. As in, it's not midway through the summer by the time I'm putting this together. Progress is progress!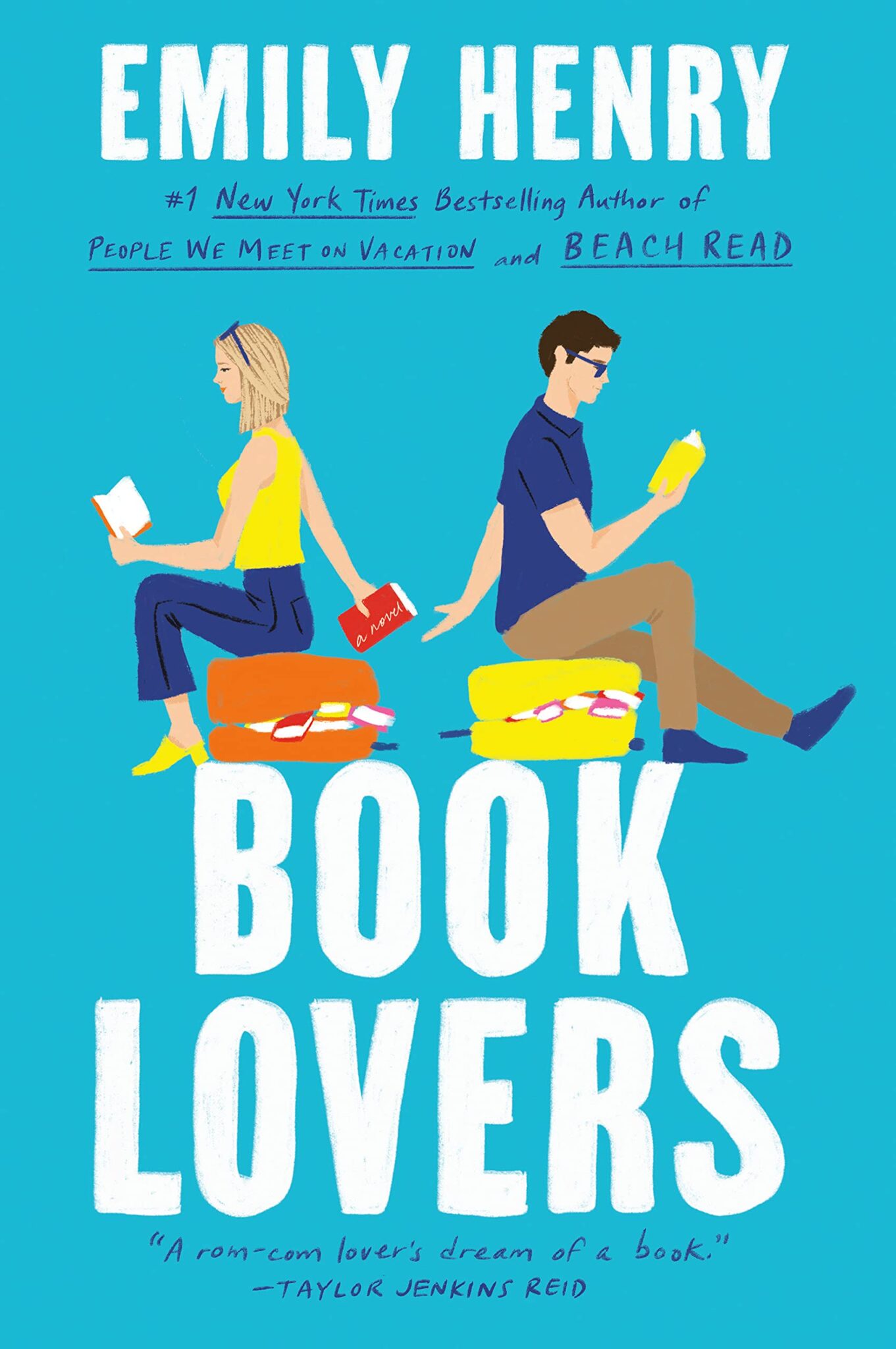 Book Lovers
by Emily Henry
The romance queen herself is back with another perfect beach read, set in a small town. Nora Stephens is a hard-working literary agent who doesn't leave much time for herself, unless it comes to her Peloton rides. Her sister Libby drags her to the picturesque town of Sunshine Falls for a sister's trip, where she keeps running into brooding book editor Charlie Lastra from back home. Ugh, why is it always the ones you don't want to run into? Chance encounter after chance encounter, these two bookworms just might become the main characters of a love story. (I say "just might" when really, we know they will.) Pub Date: May 3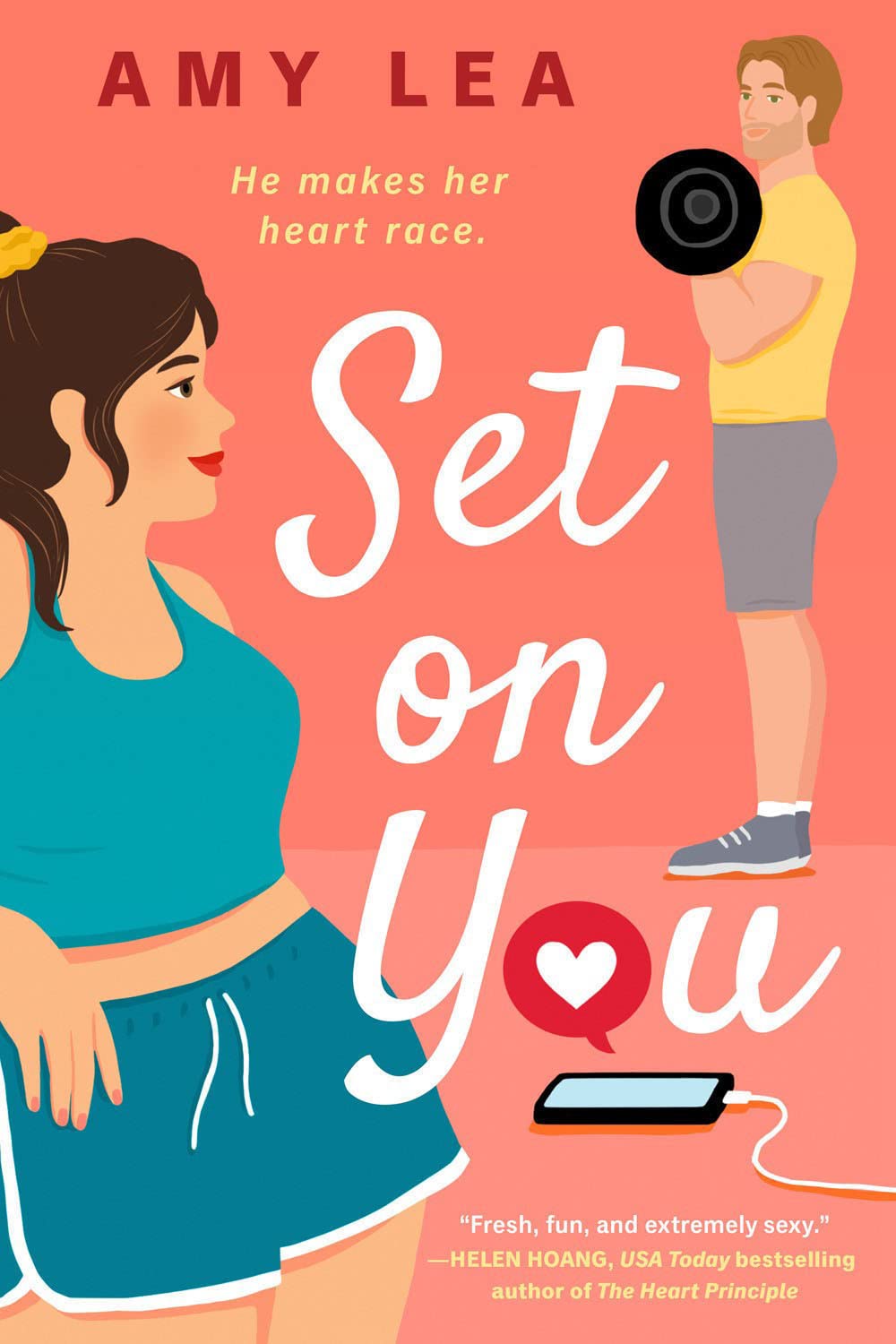 Who doesn't love a body positive rom-com? Crystal Chen is a curvy fitness influencer who doesn't let any man get in her way, especially at the gym. That is, until one man literally gets in her way at the gym, when a handsome firefighter steals her squat rack (and maybe her heart?). A relationship starts to take off, until a picture of the couple goes viral and trolls come after them, threatening to tear their budding relationship apart. Pub Date: May 3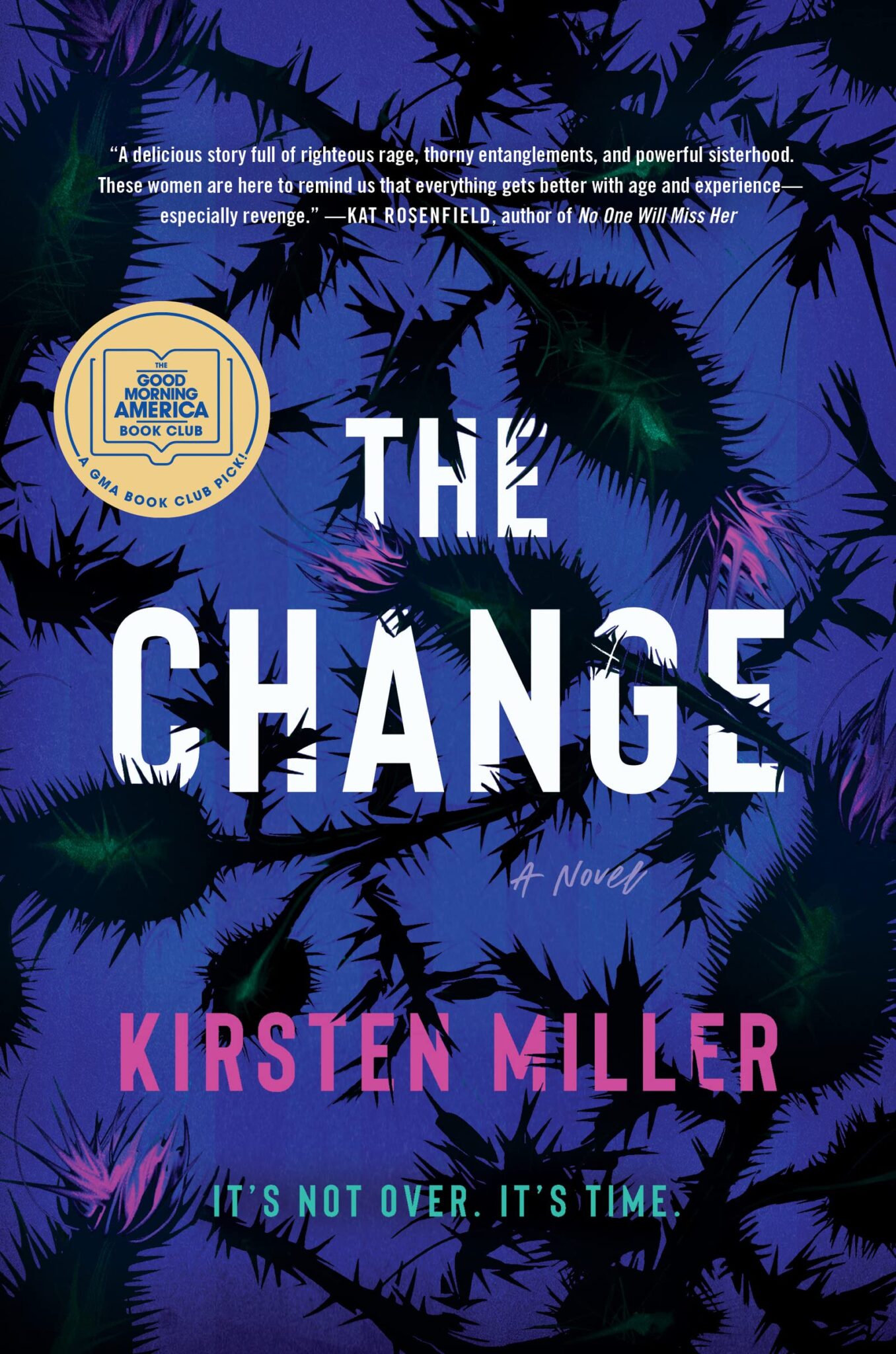 The Change
by Kirsten Miller
It's a supernatural Big Little Lies set on Long Island—need I say more? Ok fine, we've got a trio of women whose lives intersect. One of them can communicate with the dead. One's life has just imploded. And one starts channeling her menopausal hot flashes. And then they discover the body of a dead teenager whom the police have written off, and suddenly find themselves solving not one, but multiple murders.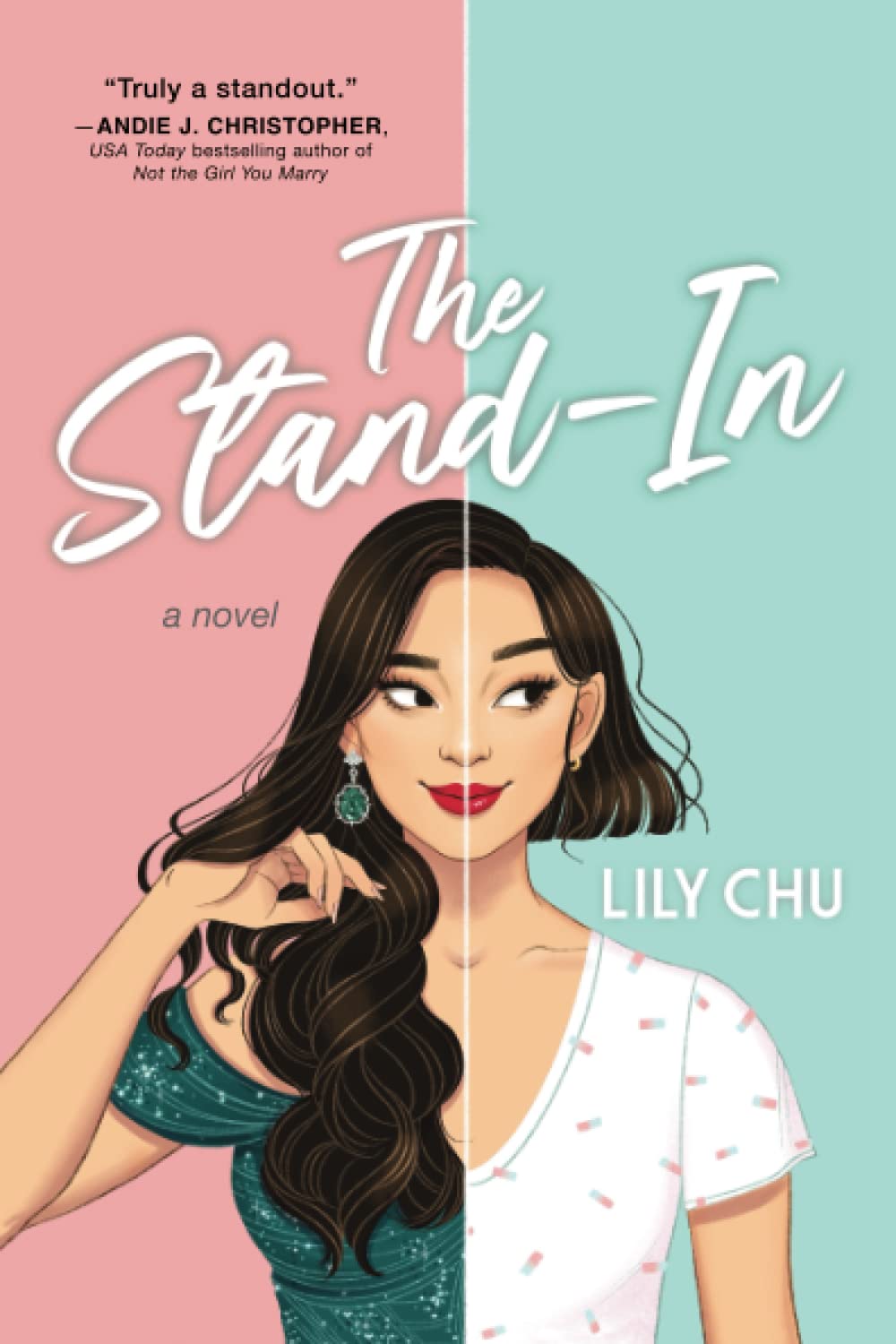 It's giving Lizzie McGuire Movie, and I'm obsessed. Gracie Reed's life changes when, one day, an SUV pulls up alongside her with Wei Fangli and Sam Yao, Chinese cinema's power couple, inside. Wei wants Gracie to be her (you guessed it) stand-in, and she'll get paid to pretend to be the A-list actress—and be escorted everywhere by her gorgeous husband. Yep, can't foresee any shenanigans with this plan. Pub Date: May 3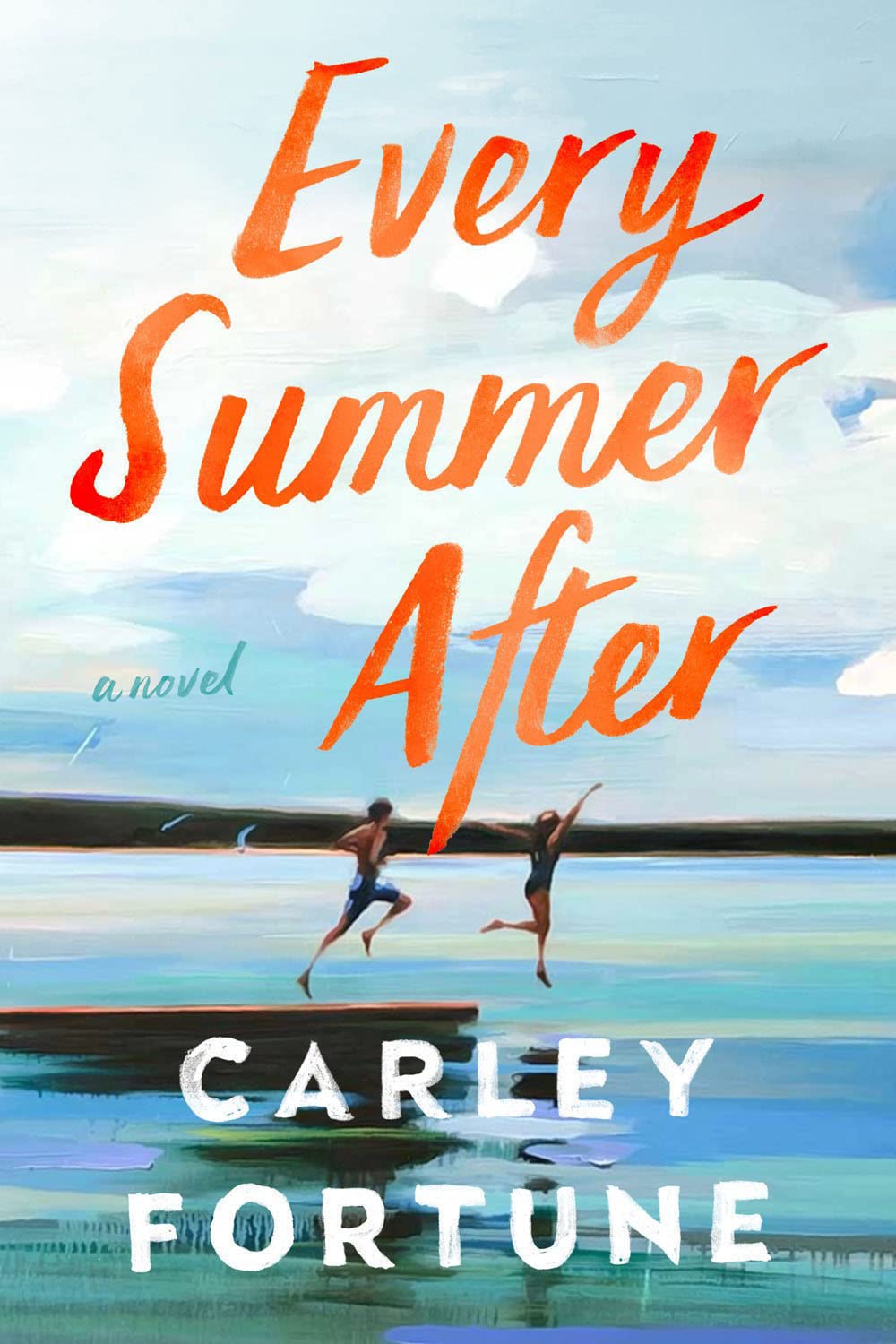 Every Summer After
by Carley Fortune
This debut love story is the perfect beach read. Persephone and Sam spent six summers together practically joined at the hip, until Percy made a choice that changed everything. Ten years later, her mother's funeral puts her back in the town where everything went right, and then wrong—and this time, Percy has a chance to change the ending of her and Sam's love story. Pub Date: May 10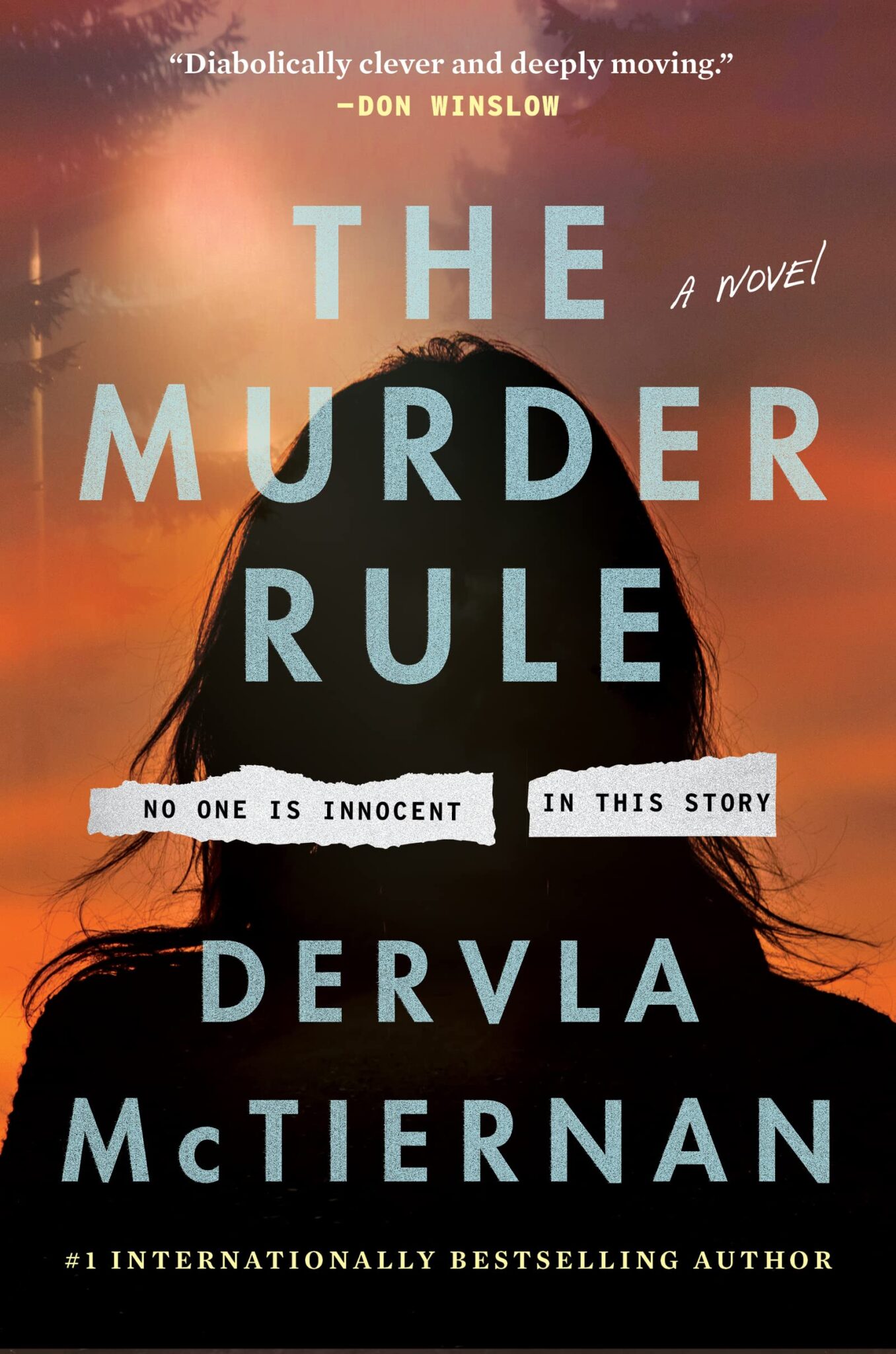 The Murder Rule
by Dervla McTiernan
Inspired by a true story, The Murder Rule centers around a Virginia-based chapter of The Innocence Project and its efforts to free a man who's been convicted of murder. But little do they know, their efforts are being thwarted by newcomer Hannah, a law student who infiltrated the Innocence Project with one goal: to keep their client in prison for the rest of his life. Hannah's efforts to thwart the exoneration eventually lead her to uncovering the truth, which causes her to question everything she's ever known. Pub Date: May 10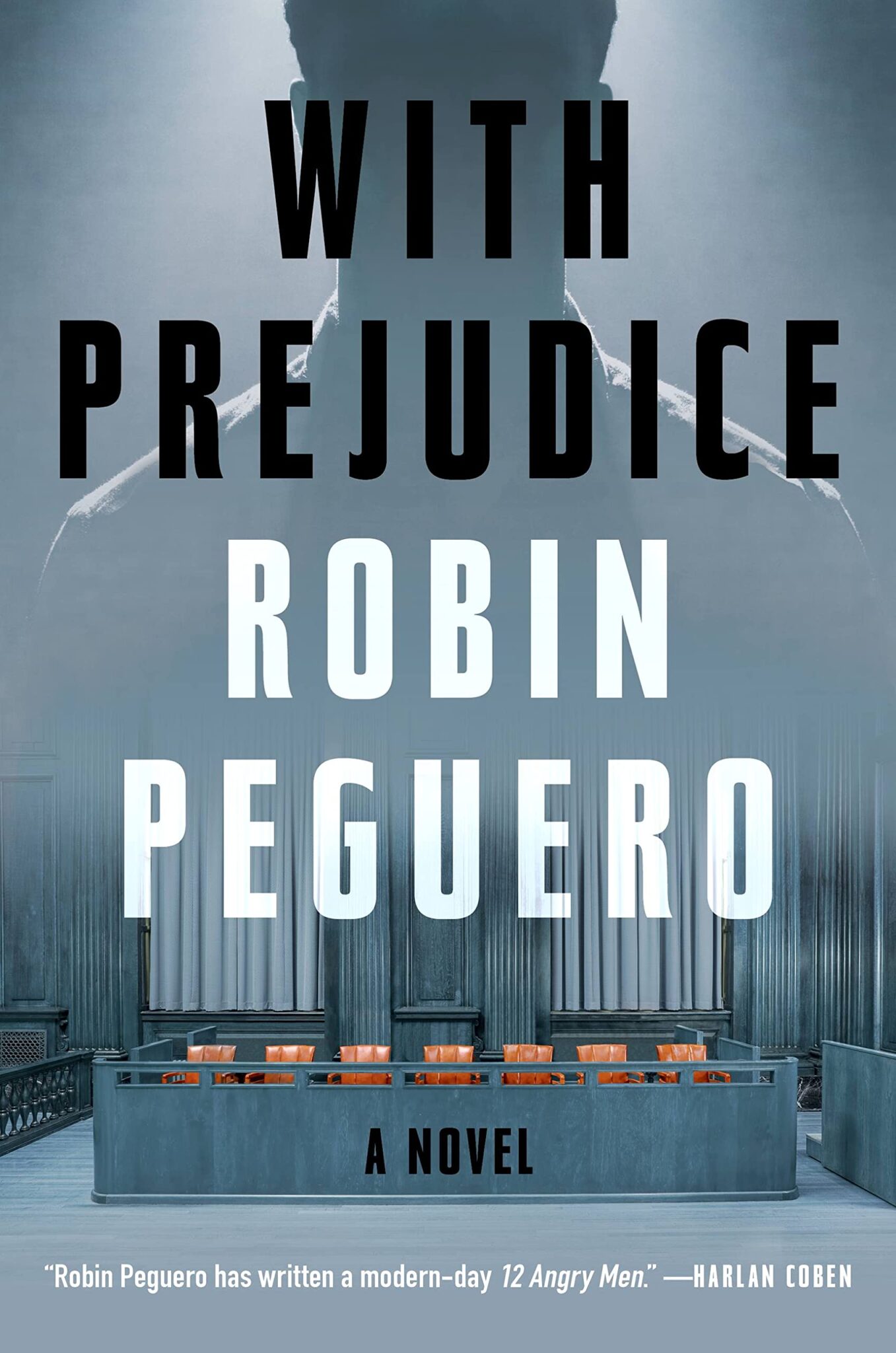 With Prejudice
by Robin Peguero
The three main characters are sitting on a jury for a murder case—one with no body, no weapon, and no eyewitnesses. They must decide a man's fate, all while they try to be unbiased and not let their own experiences with the justice system influence their judgment. All the while, an ambitious young prosecutor's career is resting on a guilty verdict, while a public defender has an explosive piece of evidence up his sleeve… if only the judge will admit it. Pub Date: May 17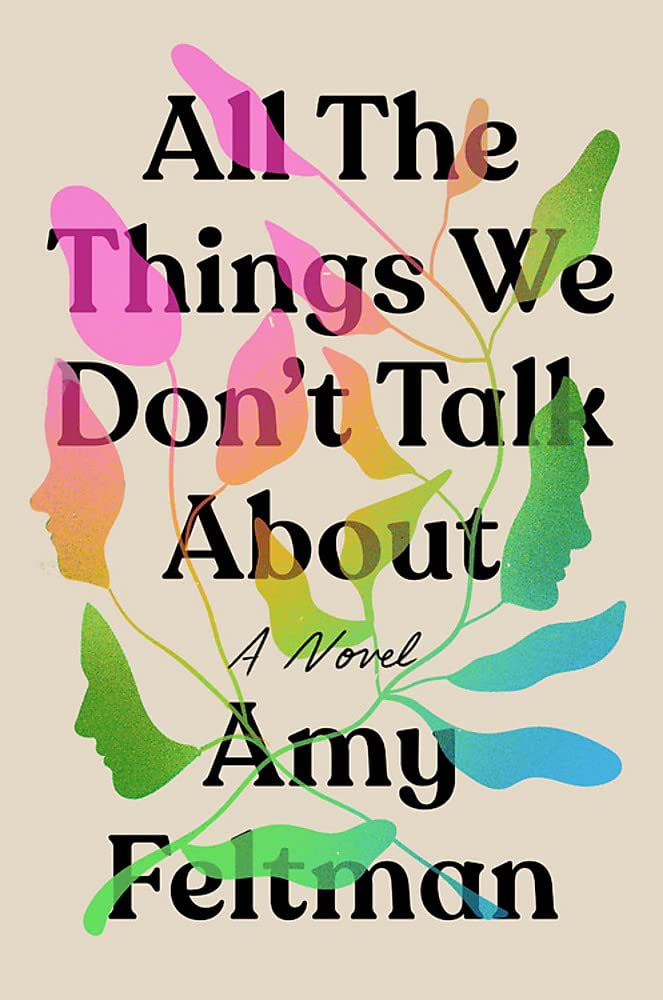 All The Things We Don't Talk About
by Amy Feltman
Morgan Flowers is struggling to navigate their gender identity and fill the gap left by their mother, who abandoned Morgan and Morgan's neurodivergent father. When a breakup causes Morgan's mother to try to come back into their life, her presence threatens to disrupt everything. Pub Date: May 23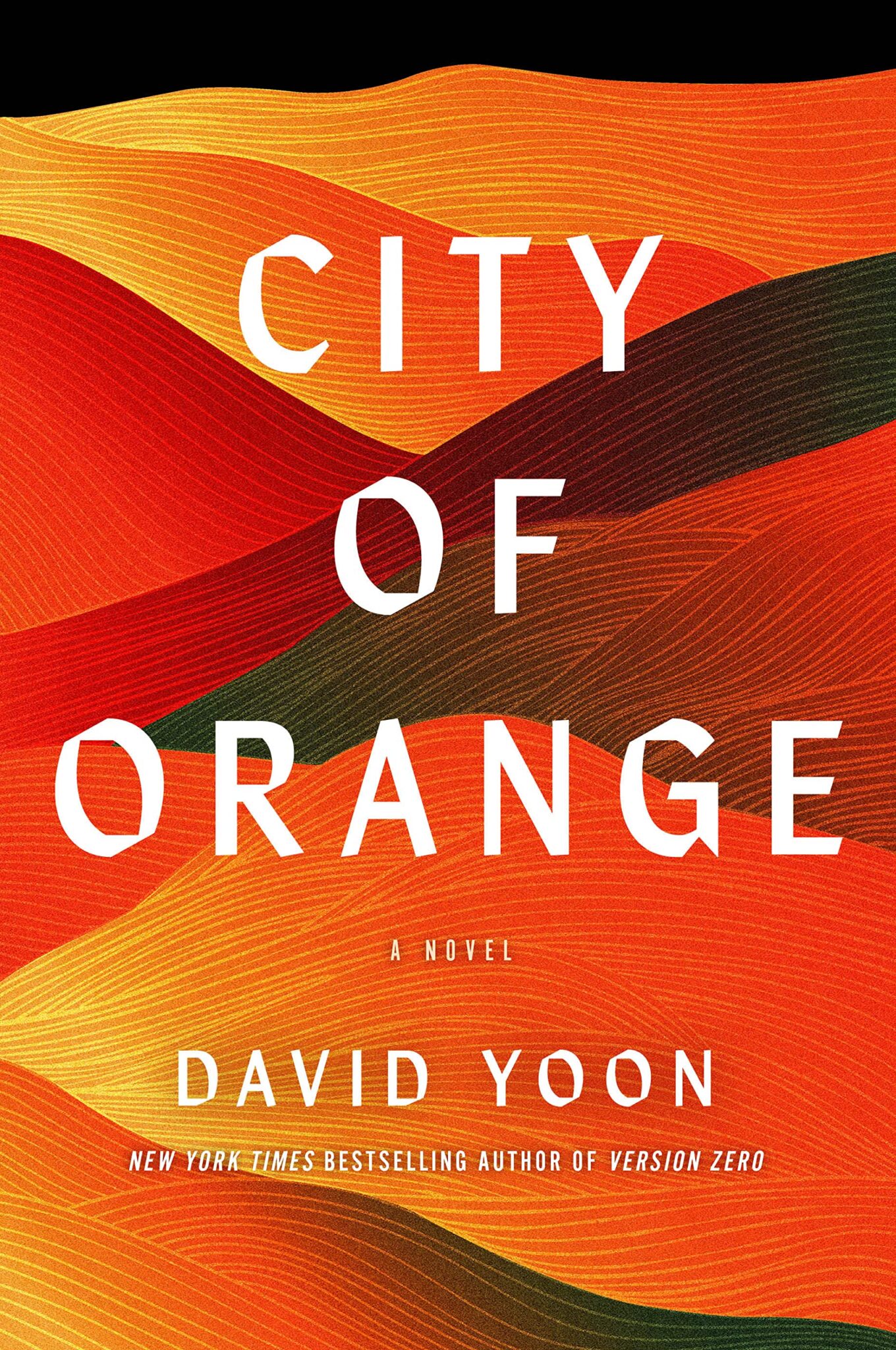 City of Orange
by David Yoon
Post-apocalyptic but with a sense of humor, City of Orange's protagonist is nameless. He wakes up one day with only hazy memories, trying to piece together how he found himself in the apocalyptic landscape he wakes up in. Not to mention, he's trying to survive by himself. A chance meeting causes the man to realize that nothing is as it seemed. Pub Date: May 24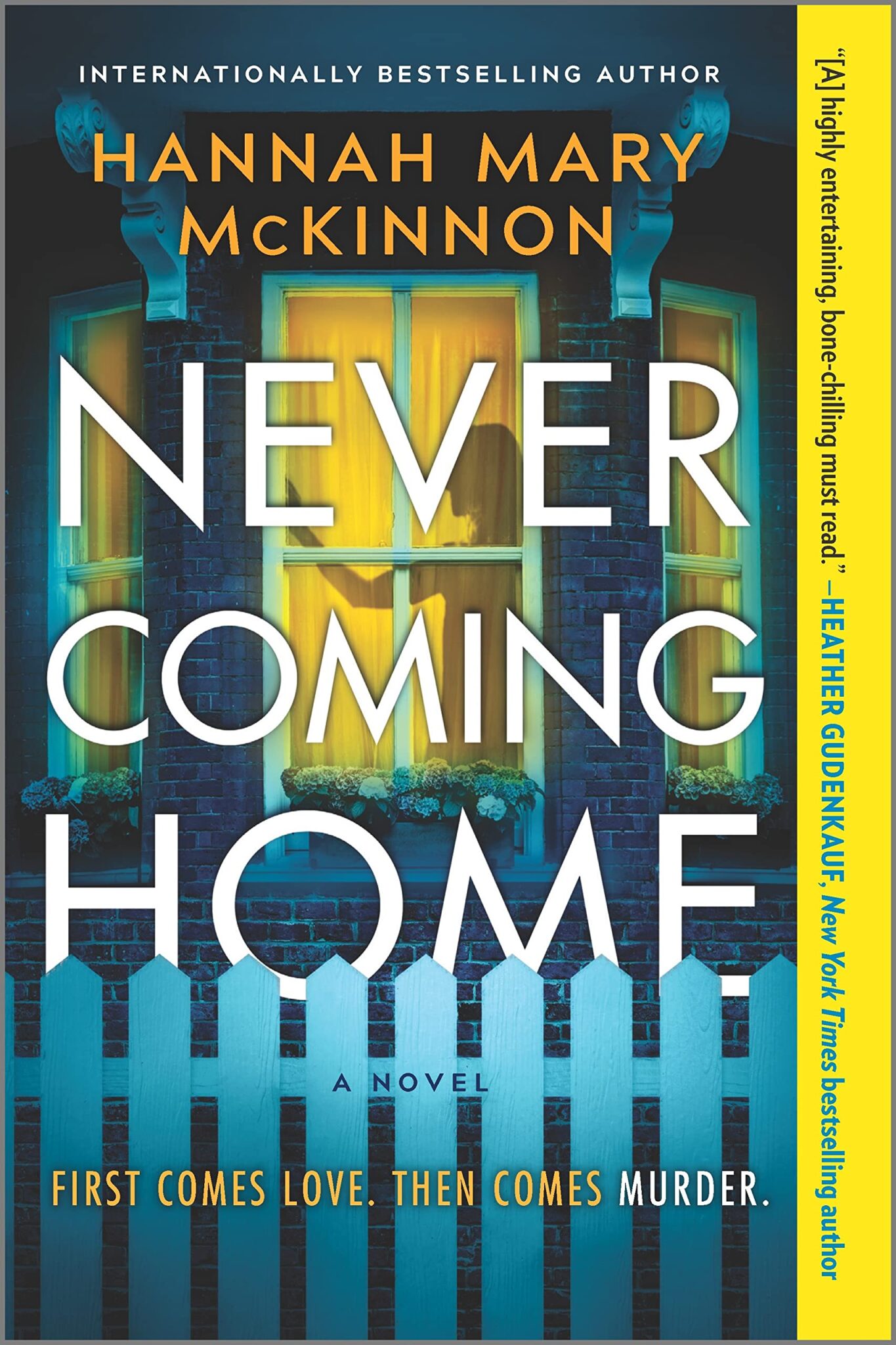 Never Coming Home
by Hannah Mary McKinnon
Lucas Forester married for money. He just wanted to get his hands on his uber-rich wife Michelle's money, divorce her, and disappear into the night. But an ironclad prenup made that impossible, so he had to resort to a drastic measure: having her killed. Lucas was meticulous, careful; he planned the perfect murder. Or did he? When mysterious postcards keep showing up, he starts to think there may be someone out there who knows something, as impossible as that seems. Will he get away with it after all? Pub Date: May 24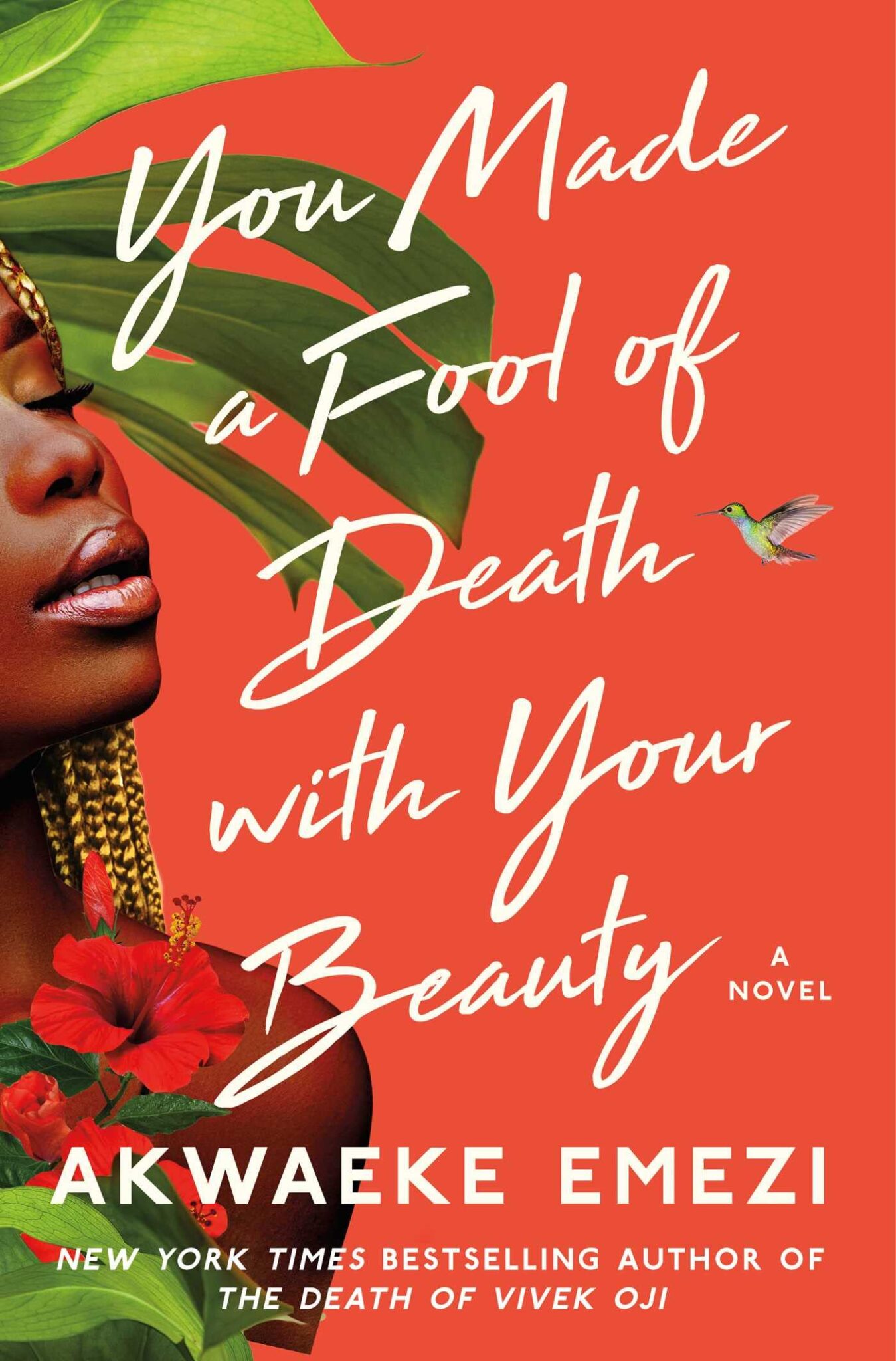 You Made A Fool Of Death With Your Beauty
by Akwaeke Emezi
This much-anticipated novel is inspired by Emezi's own love for romance novels. Five years after the love of her life died in an accident, Feyi Adekola is piecing her life back together. She's living in a studio in the same building as her best friend and painting again. She's not ready for a serious relationship, but when Feyi meets a hot stranger at a party, they begin a whirlwind romance—one with fancy trips, indulgent meals, and serious connections for Feyi. The only thing threatening to put a damper on her new life? The fact that she can't keep her eyes off her new beau's father. Pub Date: May 24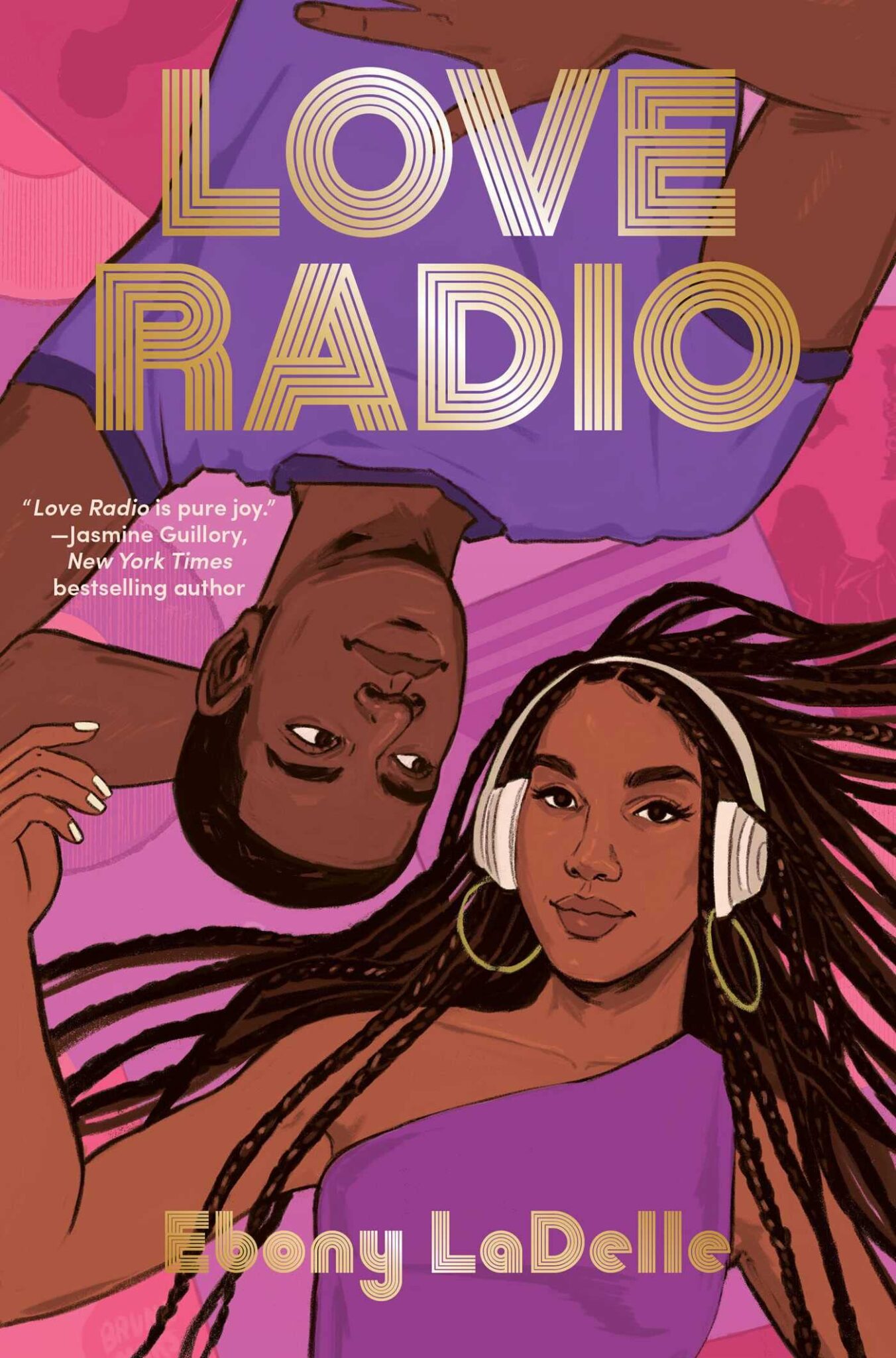 Love Radio
by Ebony LaDelle
I've been waiting for this one for what feels like forever—it's been described as Hitch meets The Sun Is Also A Star. It's about a teen DJ who's a total romantic, who meets (and falls for) an aspiring novelist who couldn't care less about all that mushy stuff. Pub Date: May 30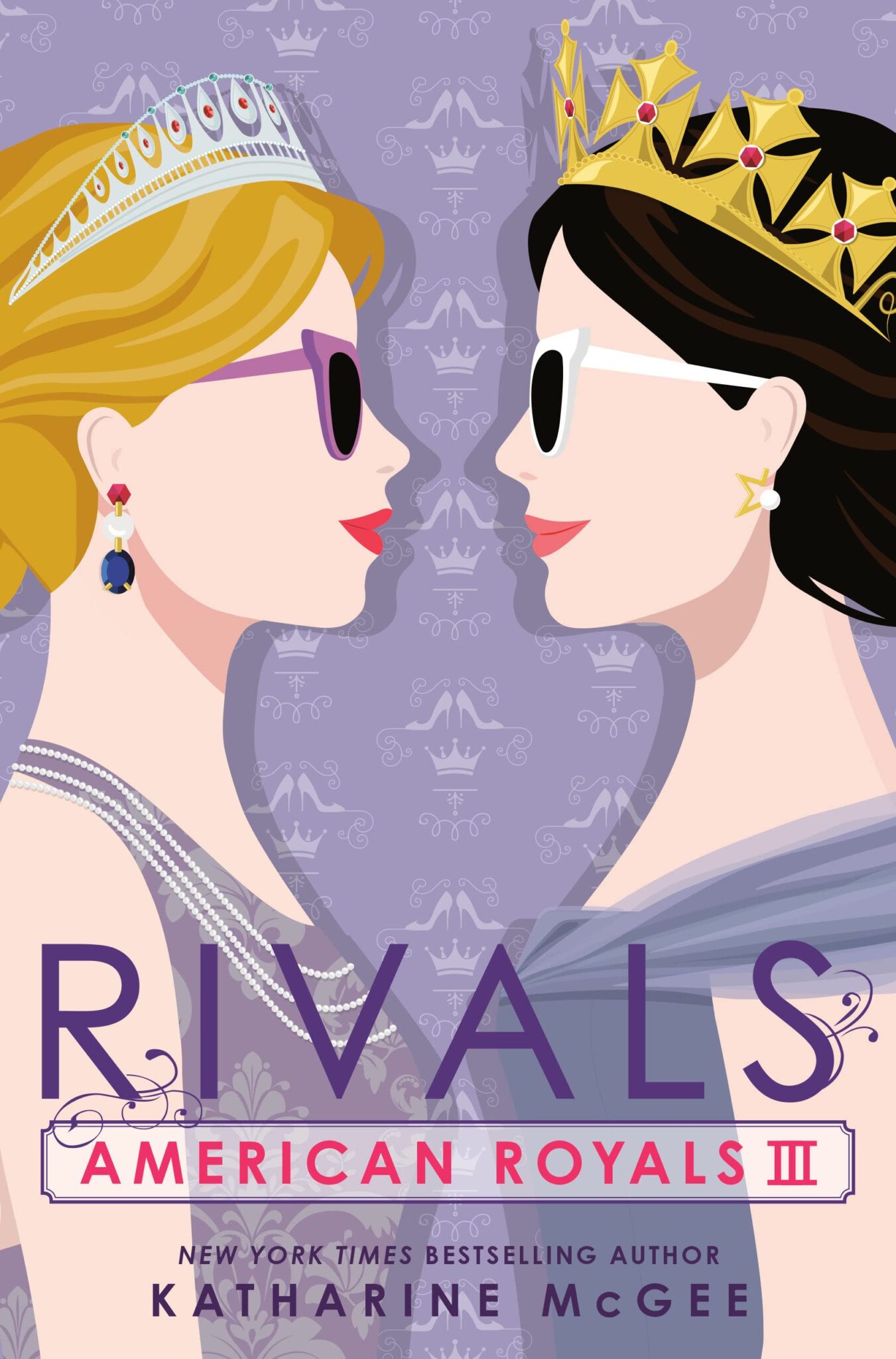 American Royals III: Rivals
by Katharine McGee
The American Royal family (no, not the Kardashians) are back in the third installment of this beloved series. Queen Beatrice gets drawn into the inner circle of a glamorous foreign princess, which presents complications. Speaking of complicated, so is Sam's relationship with Lord Marshall Davis. And Nina and Daphne team up to take down the scheming Gabriella Madison. It's all coming to a head in the next part of this saga. Pub Date: May 31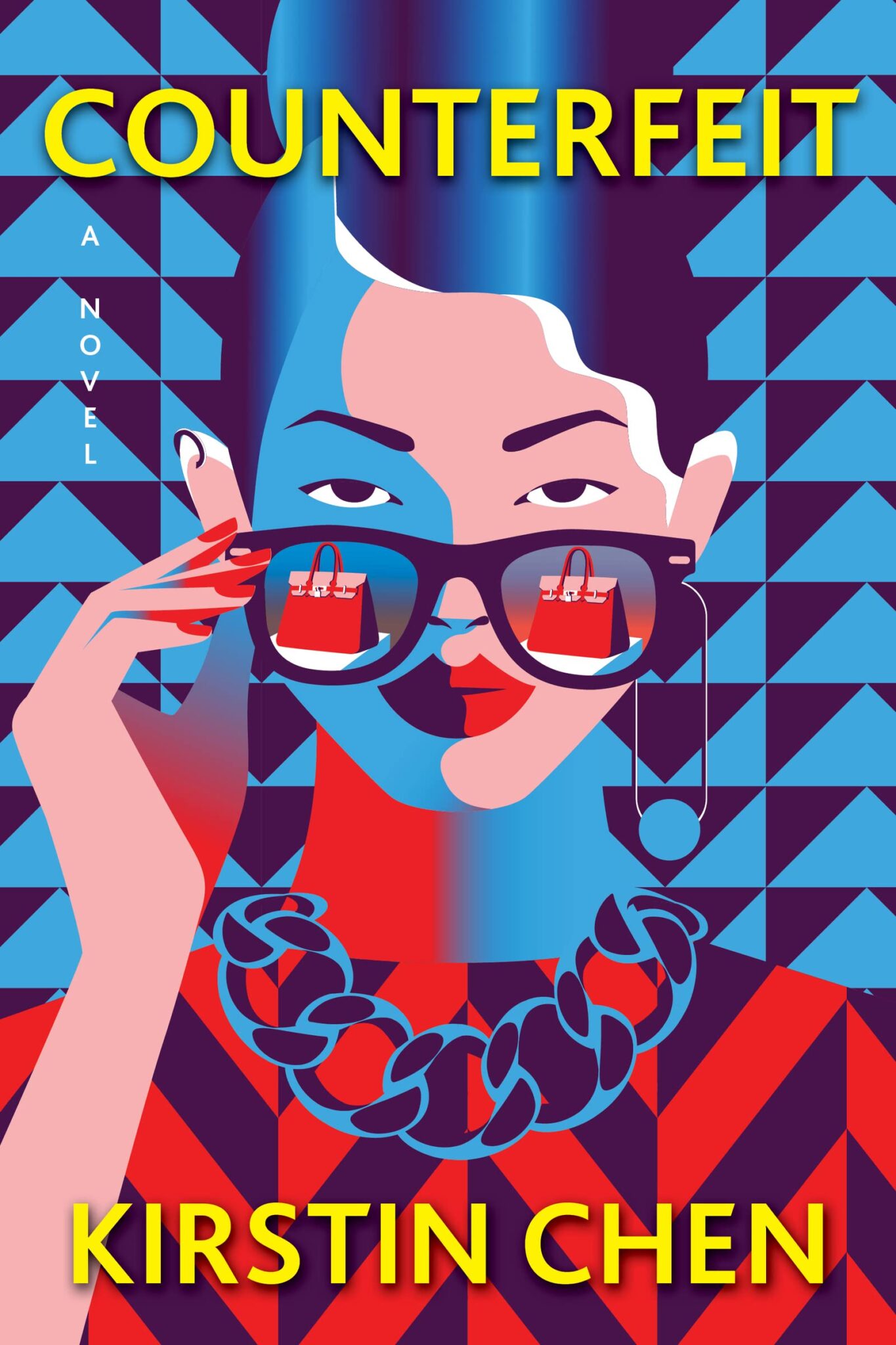 Counterfeit
by Kirstin Chen
We've got crime, we've got estranged friends reuniting, we've got an interrogation of the model minority myth. Former BFFs Ava Wong and Winnie Fang reunite when Winnie needs Ava's help running her lucrative counterfeiting scheme. Pub Date: June 7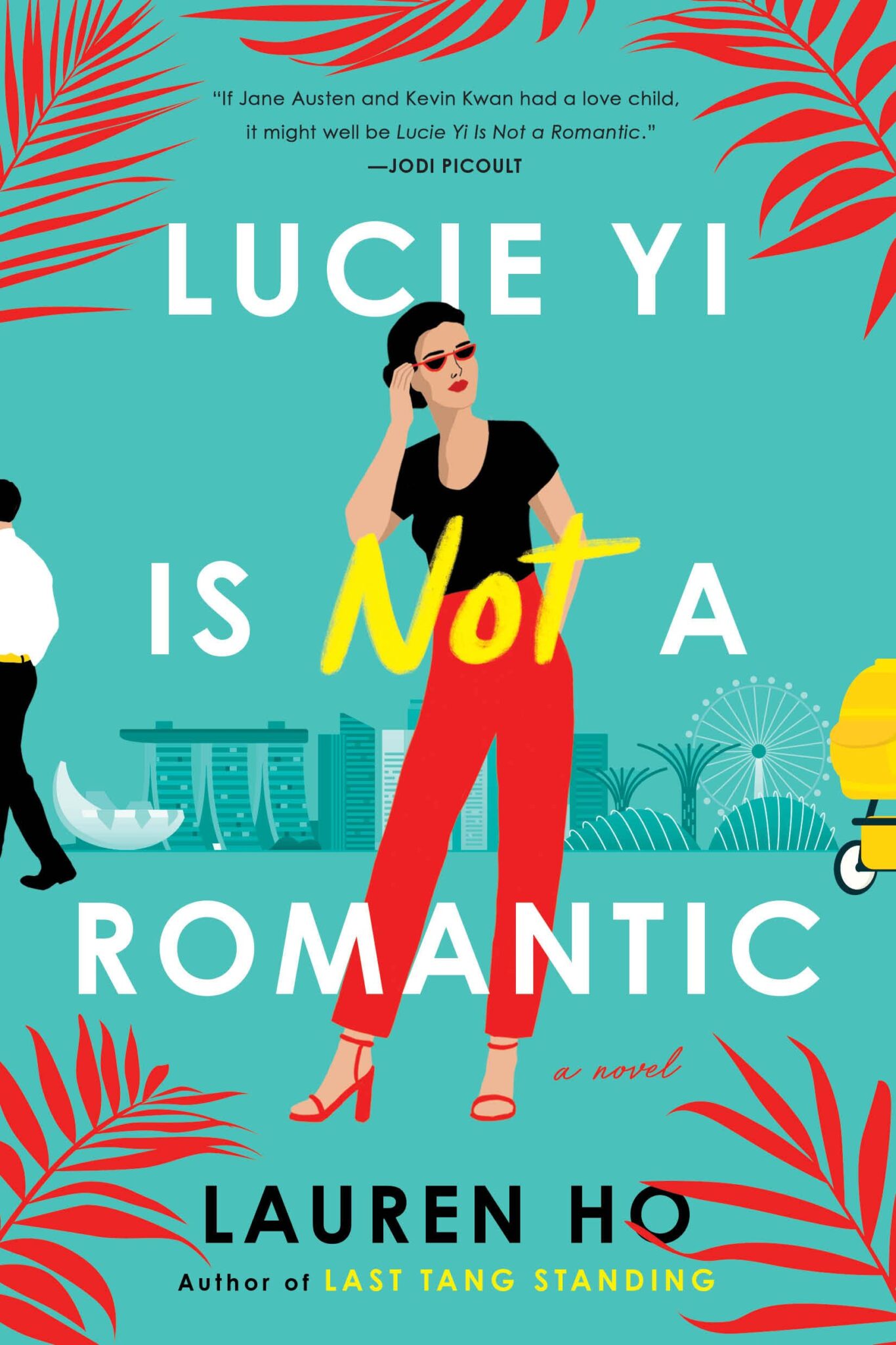 Lucie Yi is Not A Romantic
by Lauren Ho
Written by the author of Last Tang Standing, you're in for a funny and relatable ride. After suddenly bursting into tears at a baby store (relatable), Lucie realizes she wants kids. Only problem? She's nowhere close to being in a relationship. But that's not really a problem since it's 2022 and there's an app for everything, which is how Lucie finds herself on a site that's basically Match.com, but for co-parenting. She and her match, Colin, agree to raise a baby together without a romantic relationship. Sure, what could go wrong with that plan? Pub Date: June 21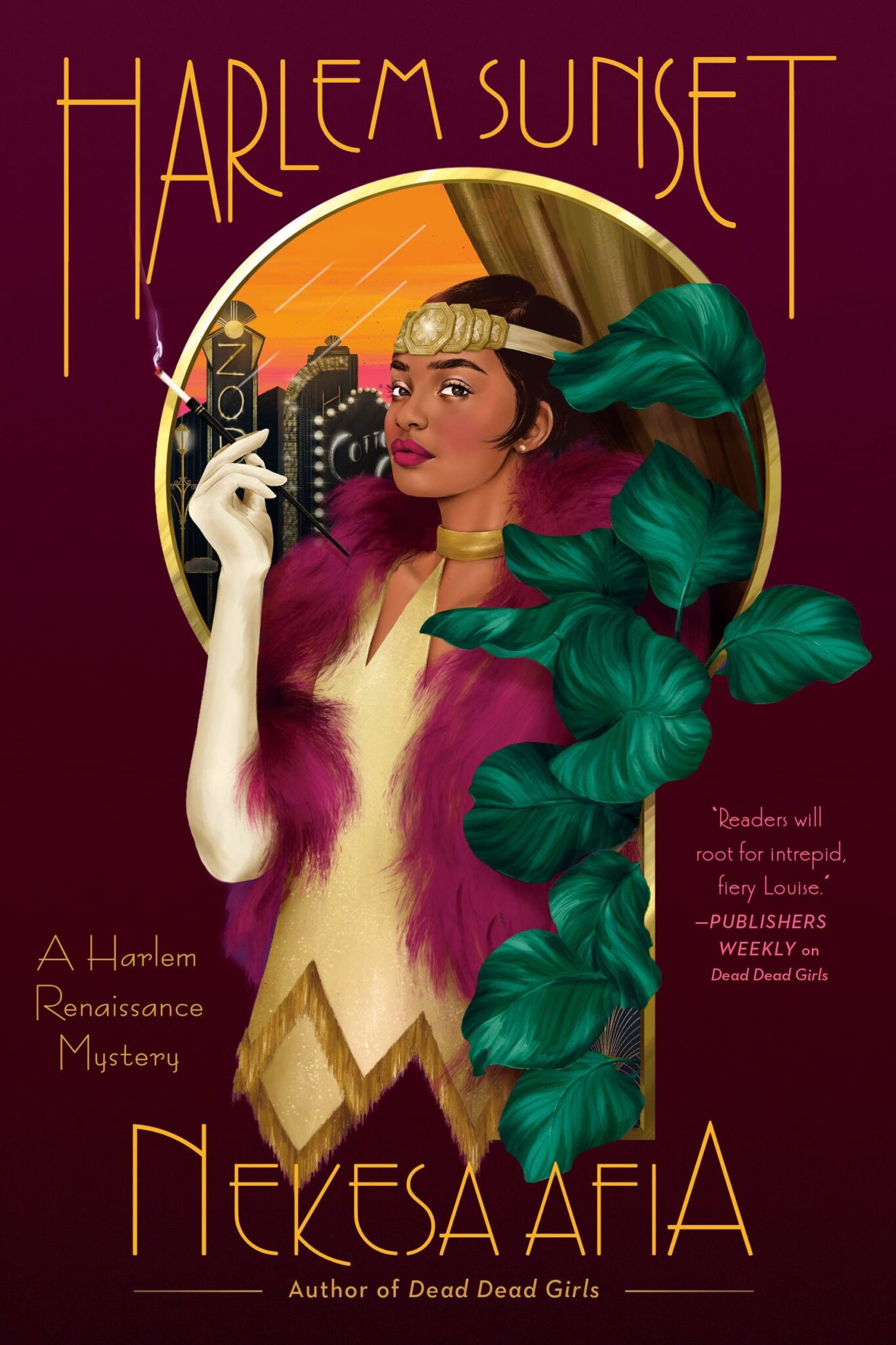 Harlem Sunset
by Nekesa Afia
In the sequel to Dead, Dead Girls, Louise Lloyd is back, but still haunted by her first case. She reconnects with a woman whom she was kidnapped alongside as a teen, and they (along with Louise's girlfriend) spend the night drinking and catching up. The next morning, Louise's girlfriend wakes up covered in blood, with the other woman lying dead. Knowing there's a target on her back, Louise has no choice but to solve the murder before she gets wrapped up in it. Pub Date: June 28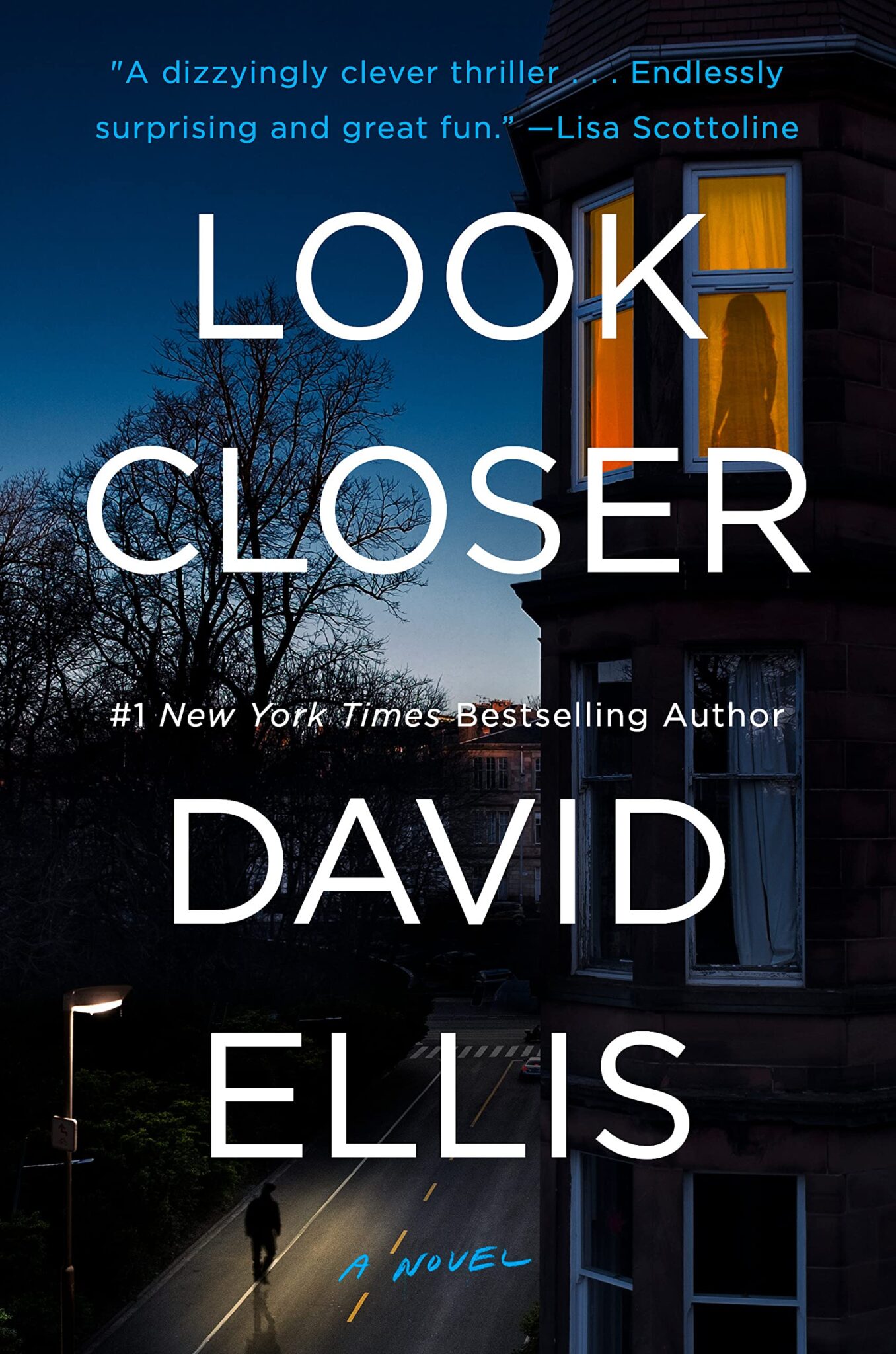 Look Closer
by David Ellis
It's rare that a thriller actually catches me by surprise these days, which is why I can't recommend Look Closer enough. It opens with the brutal murder of Lauren Betancourt, a beautiful young housewife living in a ritzy suburb of Chicago, who's killed on Halloween night. Then, we meet Simon Dobias, a super smart law school professor who's married to Vicky, a domestic violence counselor, who has a connection to Lauren. I don't want to give too much away, so I'll just say that down to the very last page, nothing is what it seems. Told through diary entries, text messages, and multiple POVs, this will keep you guessing until the end. Pub Date: July 5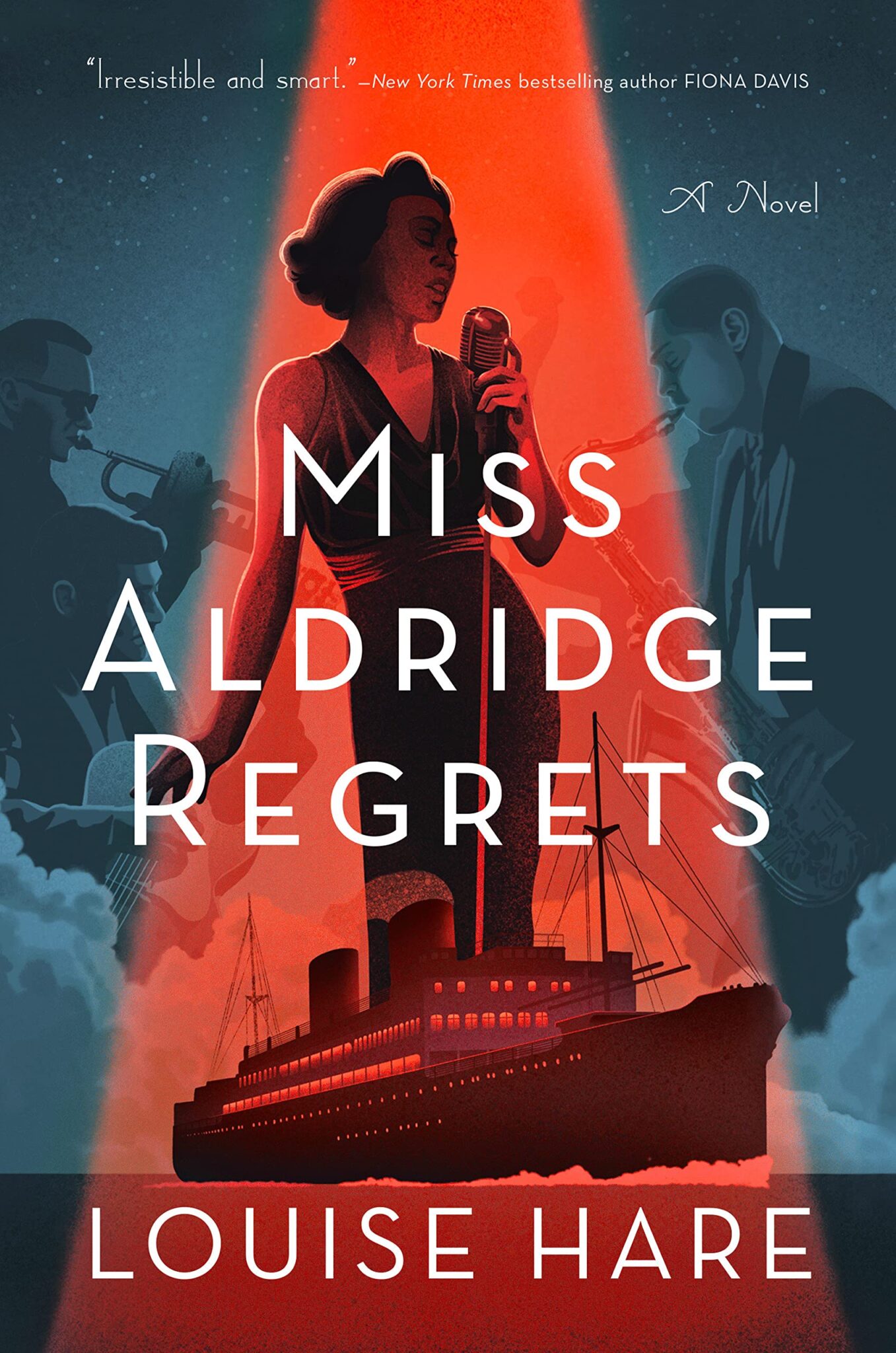 Miss Aldridge Regrets
by Louise Hare
If you like period pieces and mysteries, or are a fan of Passing or Death on the Nile, you'll love the first in a new series by Louise Hare. Miss Lena Aldridge is a multiracial jazz singer and actress who occasionally passes for white. While singing in a dingy club in London, she's approached by an American businessman with the opportunity to become a Broadway star. Once across the pond, she meets an American family who take her under their wing… until members of the family start dropping like flies, and suddenly Lena is the number one suspect. Pub Date: July 5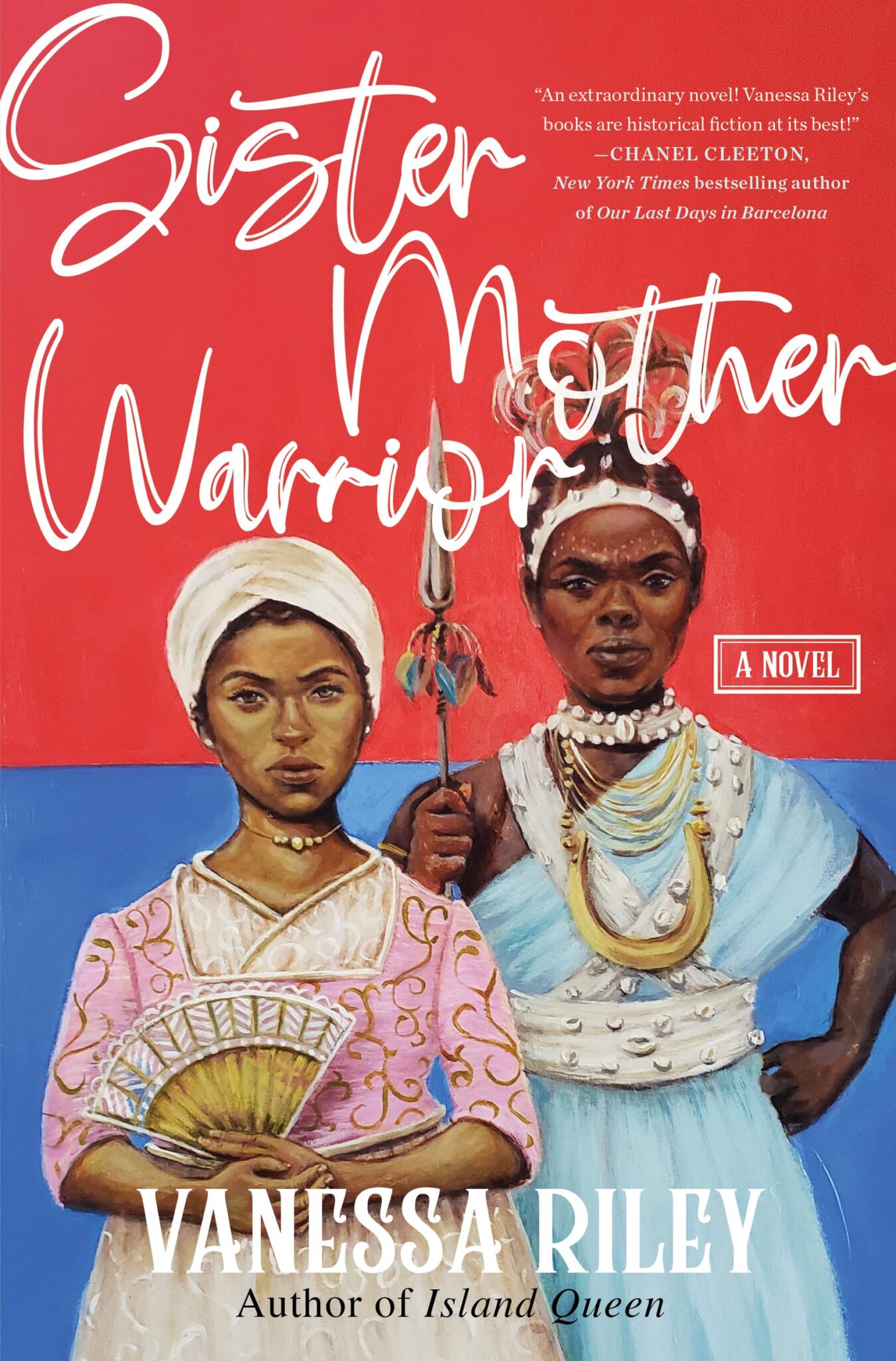 Sister Mother Warrior
by Vanessa Riley
This historical novel tells the stories of two real figures, Gran Toya and Marie-Claire Bonheur, and how their lives intertwine as both women play an important role in the Haitian Revolution: Toya as a warrior at the forefront, and Bonheur as the spouse of revolutionary and later, general, Jean-Jacques Desaslines. Pub Date: July 12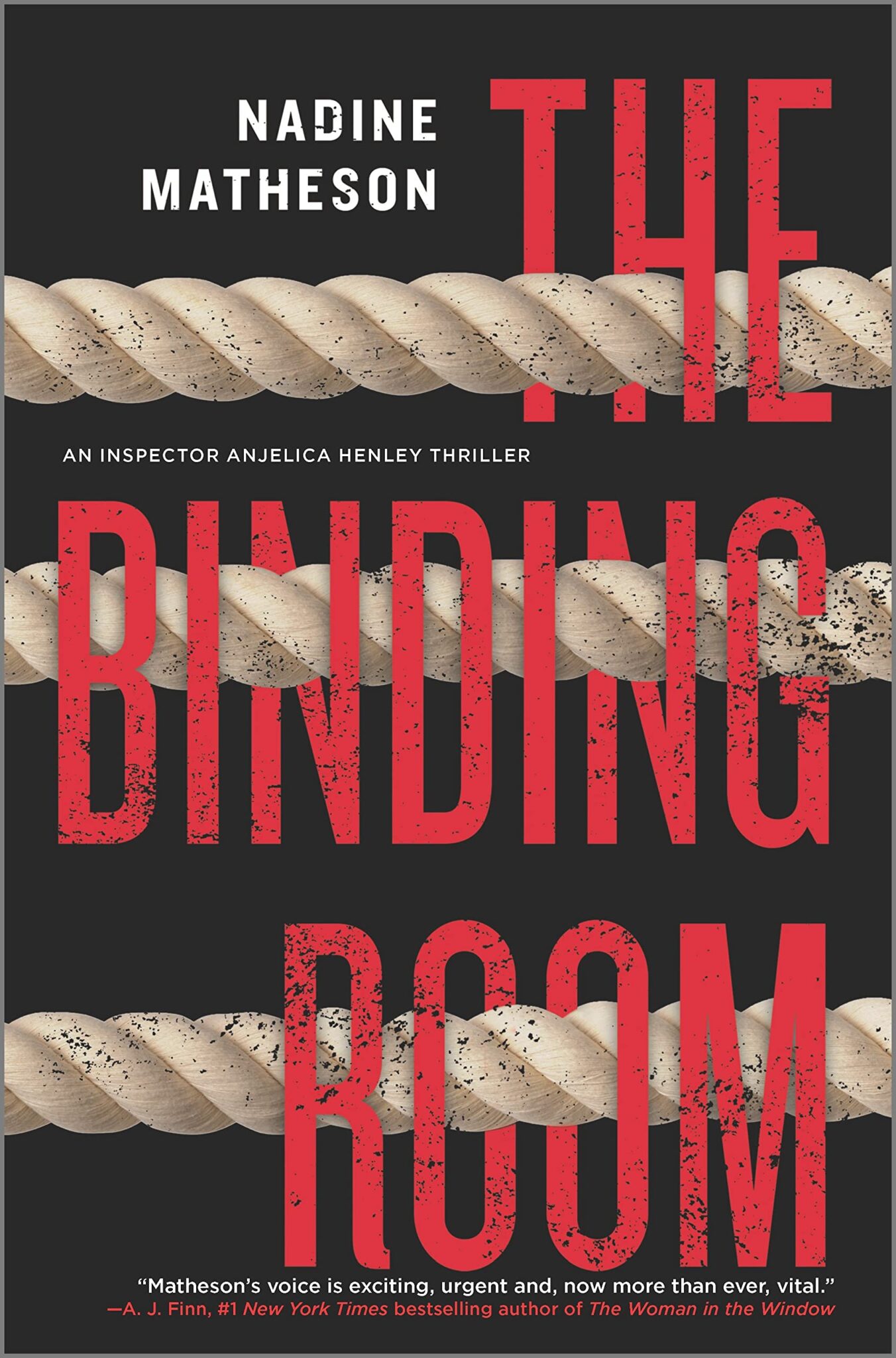 The Binding Room
by Nadine Matheson
From the author of The Jigsaw Man comes another Detective Anjelica Henley novel. DI Henley is called to investigate the murder of a well-liked preacher, and discovers a ritualistic killing in the process. Looks like the members of this church forgot the "Thou shalt not kill" commandment. As the victim count grows, the stakes get higher, since DI Henley might be next if she doesn't solve it. Pub Date: July 12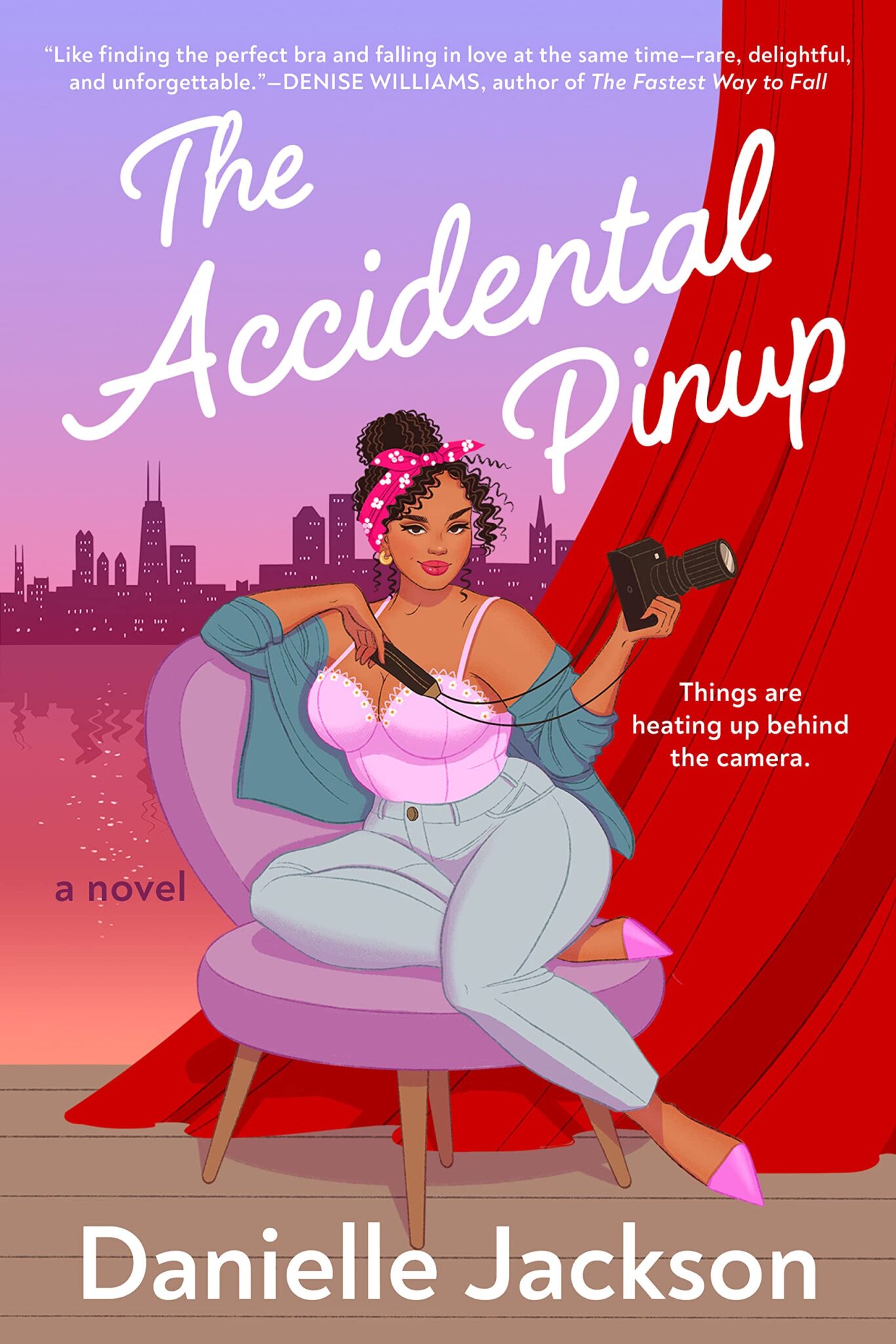 The Accidental Pinup
by Danielle Jackson
I wish that was the title of my autobiography, amiright? Anyway, this body-positive rivals-to-lovers rom-com is going to make you feel allll the feelings. When two competing photographers get contracted to work together on a body-positive campaign, they quickly go from butting heads to… nvm. Pub Date: July 19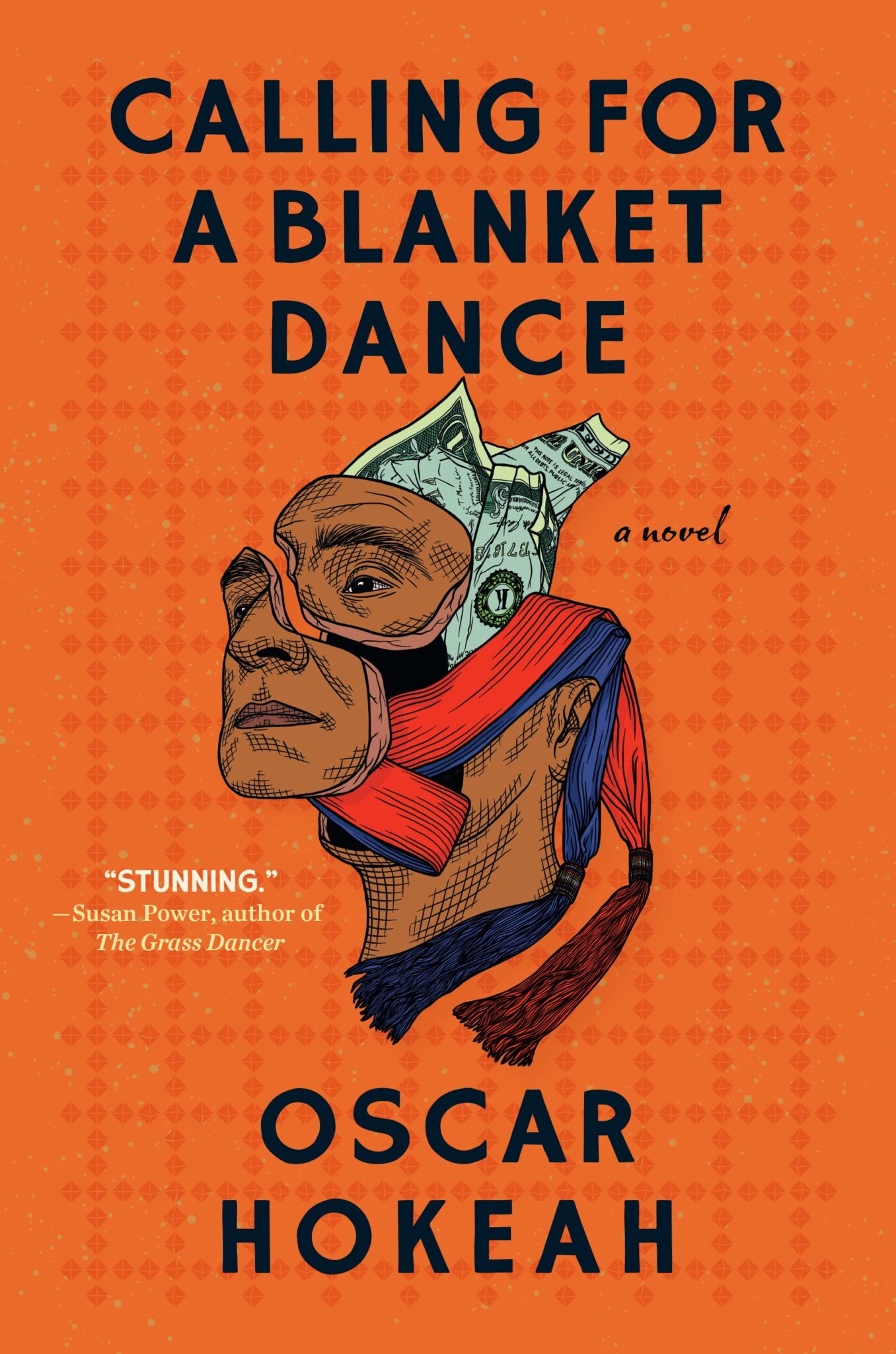 Calling For A Blanket Dance
by Oscar Hokeah
This novel, inspired by Hokeah's experience and Native American and Mexican heritage, tackles issues like financial instability, imprisonment, alcoholism, and the search for a familial identity, told through multigenerational POVs. It follows Ever Geimausaddle as he navigates hardships throughout his life, such as his father being brutalized by police and his mother's issues with employment. As an adult, he's faced with the choice to relocate and, in contemplating that, must decide the type of person he wants to become. Pub Date: July 26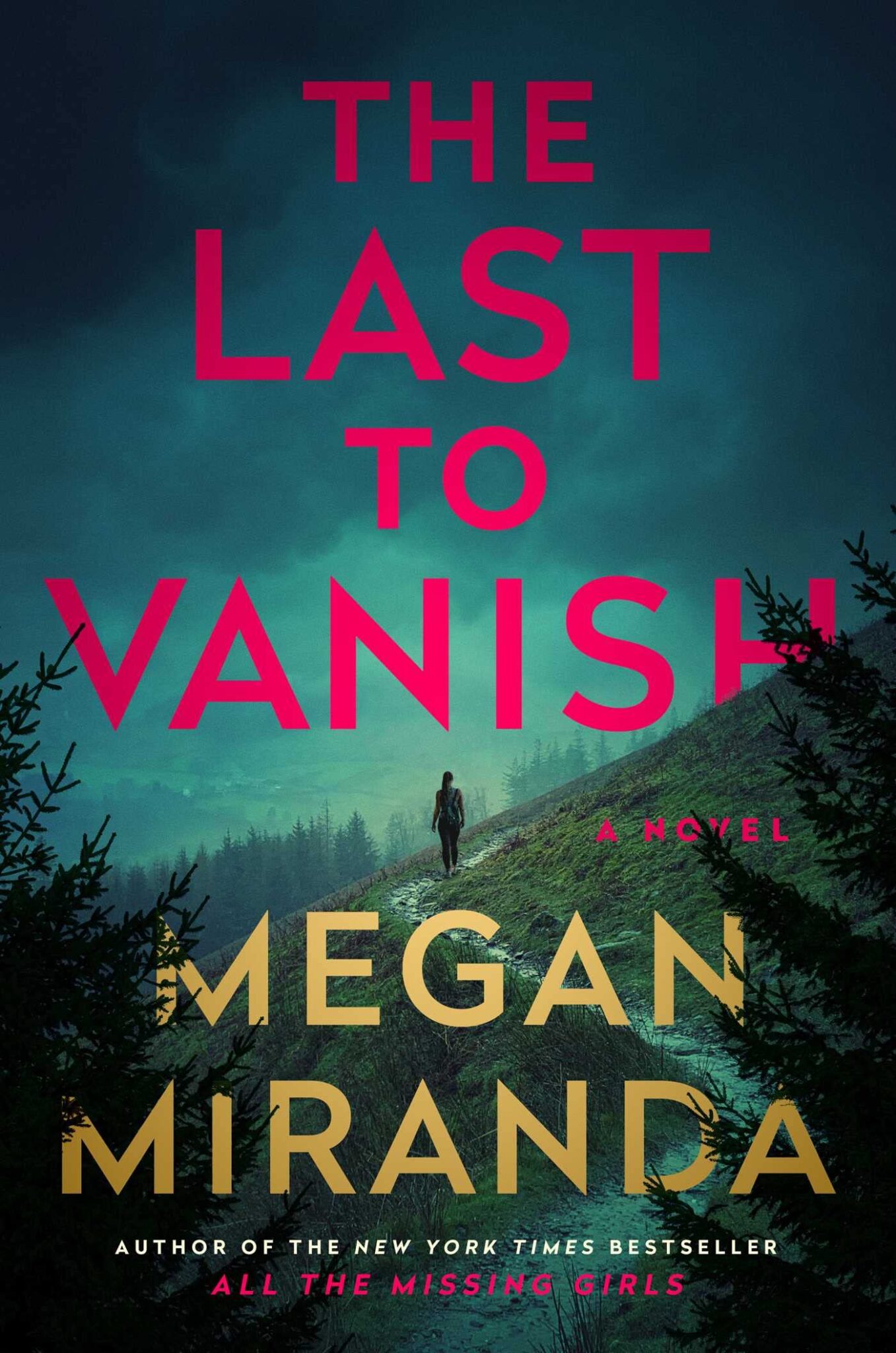 The Last To Vanish
by Megan Miranda
Megan Miranda fans, the wait is over. The Queen is back with another twisty thriller. This one takes place in a North Carolina town near the Appalachian trail whose major attraction is a quaint inn called Passages Inn… and whose claim to fame is a series of disappearances that go back decades. Newcomer Abigail Lovett starts rubbing people the wrong way when she starts asking questions about what happened. Pub Date: July 26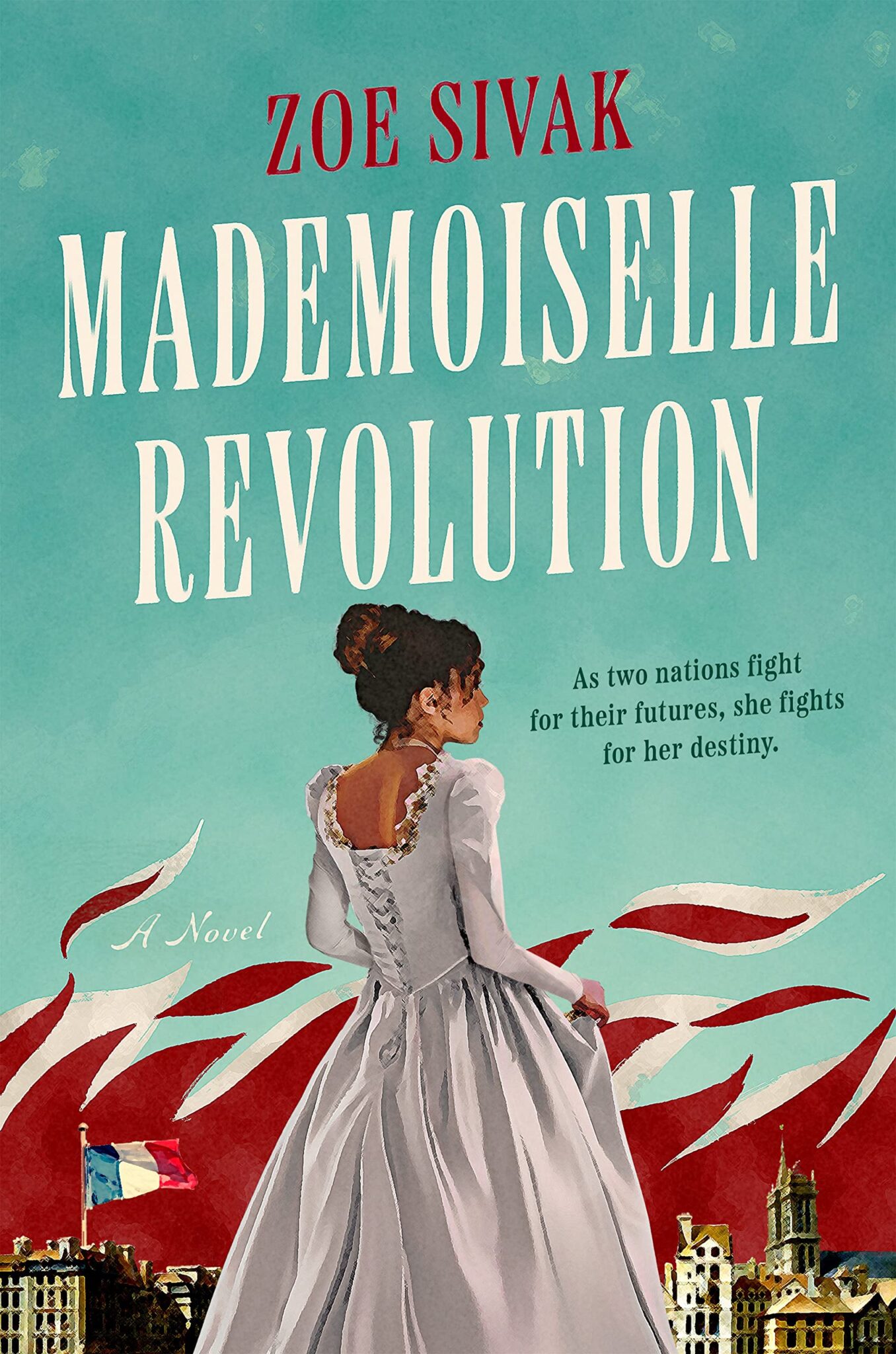 Mademoiselle Revolution
by Zoe Sivak
Sivak's debut is a historical fiction novel about a biracial and bisexual woman, Sylvie de Rosiers, who lives a relatively comfortable life in Saint-Dominque (later Haiti). Her life is uprooted when she flees to Paris during the uprising in the 1700s, only to connect with the minds behind the French Revolution. Pub Date: August 2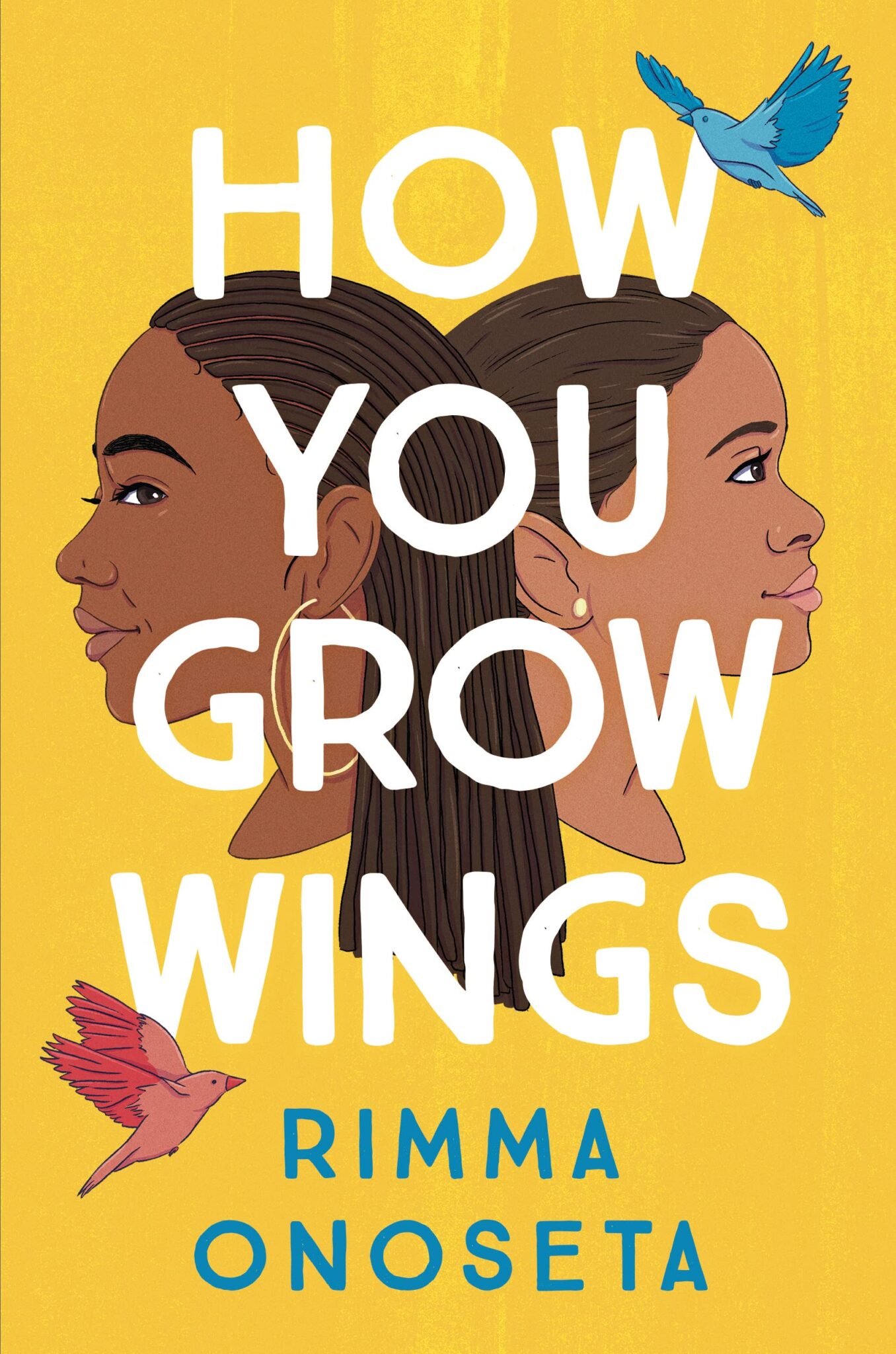 How You Grow Wings
by Rimma Onoseta
With an over 4.5 star rating on GoodReads, this novel is one you won't want to skip. It's about two sisters who are polar opposites and living with an abusive mother. Both sisters leave the home, but under vastly different circumstances, which changes the course of their upbringings. When they're reunited, they are forced to reckon with how much their paths have diverged. Pub Date: August 9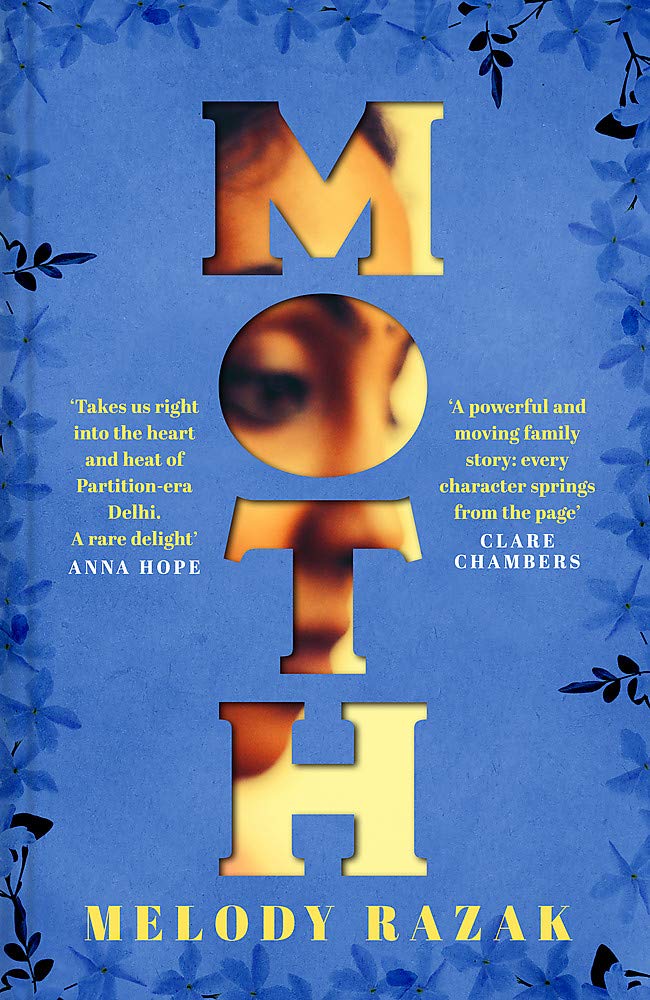 14-year-old Alma is set to be married, even though her parents are worried she's too young. It's Delhi, 1946, and political unrest threatens to throw the city into chaos. Alma's grandmother meddles in the engagement, which sets off a series of events that divide the family. Pub Date: August 9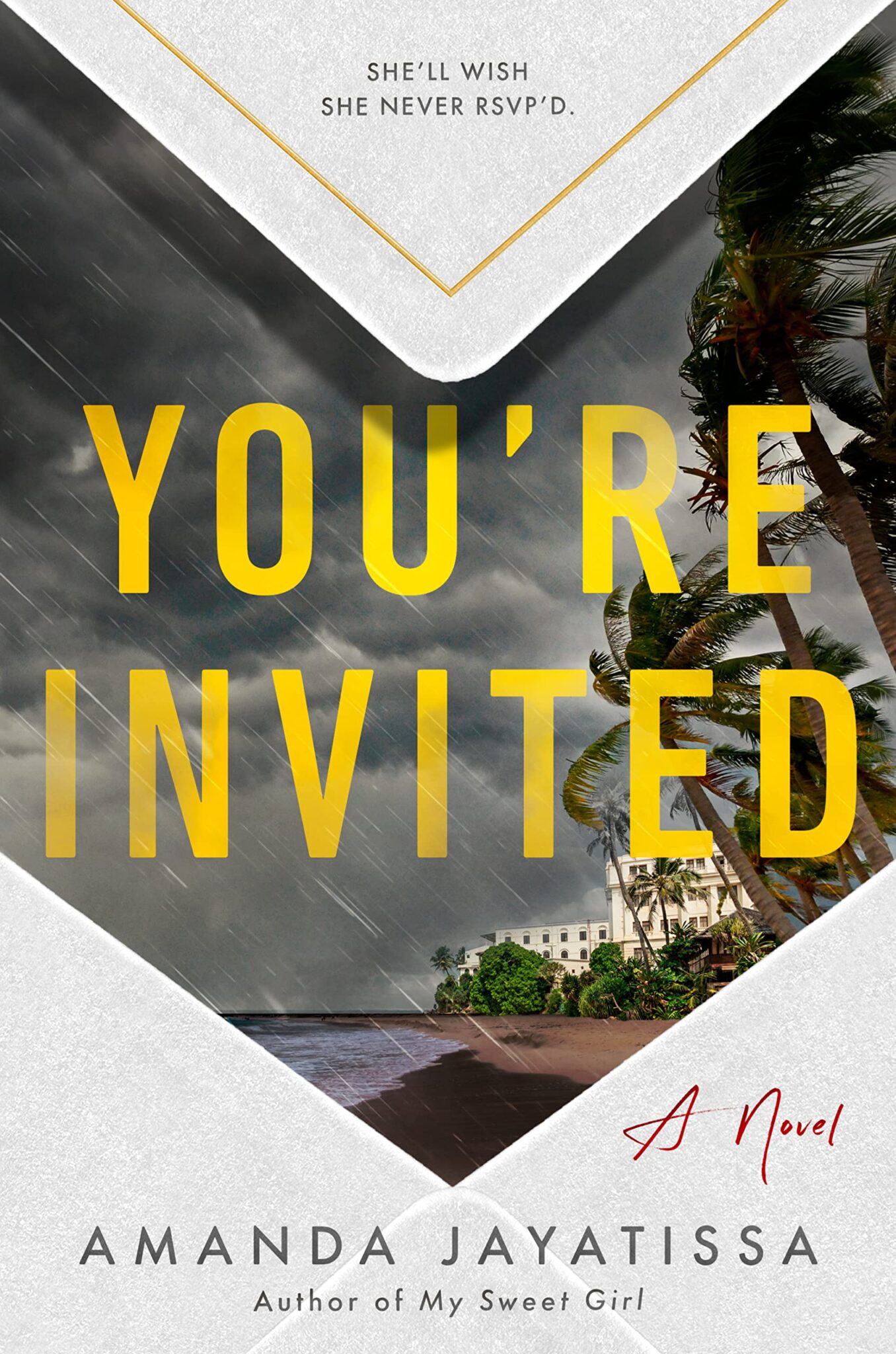 You're Invited
by Amanda Jayatissa
After receiving rave reviews for My Sweet Girl, Jayatissa returns with another gripping thriller about a bride who disappears, and her best friend, who might know more than she lets on. Amaya is surprised to receive an invitation to her former best friend Kaavi's wedding in Sri Lanka, since she's only gotten radio silence from Kaavi for the past few years. She's even more surprised to find out who the groom is: her ex. Amaya knows then that she has to stop the wedding from happening. Told in alternating POVs from Amaya's perspective leading up to the wedding and interviews with guests afterwards, you'll have to try to piece together what happened and figure out just how reliable of a narrator Amaya really is. Pub Date: August 9
Image: Les Anderson / Unsplash
All The Books To Add To Your Spring 2022 Reading List
Betches may receive a portion of revenue if you click a link and purchase a product or service. The links are independently placed and do not influence editorial content. 
Do we need another lofty introduction or are you all familiar with the concept of my reading lists at this point? I feel like we get it. Here's a (actually on time for one) spring reading list, full of romance, fantasy, thrillers, and all that good stuff. The first day of spring isn't technically until March 20th (ouch), but that means you have plenty of time to get your hands on these reads.
Nobody's Magic by Destiny O. Birdsong (February 8, 2022)

This novel, which was recognized by the likes of Bustle, the Washington Post, and NYLON, follows three Black women in Shreveport, Louisiana: Suzette, Maple, and Agnes. It's told in three parts. Suzette is a sheltered 23-year-old who begins a relationship with a mechanic, much to her loved ones' dismay. Maple is still grieving her mother's murder and shuts herself off from the world until she meets a man who may know what she's going through more than she realizes. Agnes is working a soul-crushing job far away from home, where she meets a security guard who thinks she has some "magic" within her. When she unleashes that magic, she is forced to confront her family, past, and herself.

Jess arrives at her brother Ben's (you guessed it) Paris apartment needing a fresh start. She's broke, single, and just left her job under suboptimal circumstances. When she gets to the apartment, Ben is nowhere to be found. As she starts investigating what happened to her brother, Jess starts realizing his neighbors are a weird, unfriendly bunch (and not just because they're Parisian). All of the neighbors had secrets, and they had opportunities. The real question is, which one knows what happened to Ben?

You know you're getting some good historical fiction with a title like that. This one toggles back and forth between New York in the 1990s and Argentina in the 1970s, in the years leading up to the military dictatorship. Paloma Larrea is the daughter of a wealthy Argentine diplomat who's living a charmed life—until a figure from her father's past resurfaces and causes Paloma to go digging. What she finds changes her view of her family and puts their lives in danger.
Survive The Dome by Kosoko Jackson (March 1, 2022)

Jackson's having a busy 2022, with the release of his first adult rom-com and now another young adult fantasy coming out within a few weeks of each other. In this YA sci-fi novel, aspiring journalist Jamal Lawson travels to Baltimore to cover BLM protests. He ends up getting stuck in The Dome, a "safety protocol" implemented by the city. It's basically what it sounds like: a giant dome encasing Baltimore, with no one coming in or getting out. As unrest grows from inside the dome, Jamal teams up with Marco, a hacker, and Catherine, a basic training graduate, to fight the city's corruption—even if that corruption goes all the way to the top. 
The Club by Ellery Lloyd (March 1, 2022)

Everyone's dying to get into Home—an uber-exclusive (and uber-expensive) club for only the most elite of elites, with clubs in the hottest cities all over the world. Our story starts at the opening of Island Home, a new club on a private island. The opening party is full of glitz, glamour—and secrets coming to light, not just from the rich and famous, but Home's staff, who have been pushed to their limits by Home's demanding CEO for years now. Nobody can get on or off the island except for certain times of the day, and cell phones are not allowed. It's paradise—until people start disappearing and bodies start washing up.

On New Year's Eve 1999, a brutal triple homicide of three teenage girls working at the local Blockbuster shocks a New Jersey town. A fourth victim miraculously survives. The older boyfriend of one of the victims is named a suspect but disappears before police can bring him to justice. Fifteen years later, an eerily similar crime occurs—this time to girls working at an ice cream shop. Again, one victim survives. Different lives intersect—the surviving victims, the brother of the presumed Blockbuster killer—as the police try to solve the current crime and revisit if they had it right back in 1999.
Turning by Joy L. Smith
(March 1, 2022)

Turning is Smith's YA debut, about a former ballerina who, following an accident, becomes a wheelchair user. When protagonist Genie meets Kyle, an aspiring gymnast, until a traumatic brain injury ends his career, she realizes her time at the barre isn't finished yet. But to get back up on the barre, Genie has to finally confront the difficult things from her past that she's been trying to bury: her mother's alcoholism, her overbearing ex-boyfriend, and her fear that the "accident" that ended her career was not actually an accident.
Glory: A Novel by NoViolet Bulawayo (March 8, 2022)

This novel is about the unexpected fall of Old Horse, a longtime leader of a fictional country called Jidada, inspired by the shocking coup that displaced Zimbabwe's president of nearly forty years in 2017. Destiny returns to Jidada from exile to participate in the revolution and amplify the women who've been pulling all the strings behind the scenes. A chorus of animal voices narrates the tumultuous tale, and you can expect vivid imagery.

Tempest Raj has been resisting working for her father's staircase construction company, but when a horrible accident throws her life into disarray, she's forced to move back home and do what she's been dreading. When Tempest visits one of her dad's construction sites, things get interesting, and she discovers her stage double, dead inside a wall. Tempest can't help but fear she was the intended victim, so it's up to her to figure out what's going on—and how much danger she's really in.
The Lying Club by Annie Ward (March 22, 2022)

This book has been compared to Big Little Lies and Little Fires Everywhere, so you can expect a privileged setting, three women with lots of secrets, and a shocking murder. I'm hooked already. Natalie, an assistant at an elite private school, aspires to live the lifestyle the moms at the ritzy school have. Women like Brooke, a gorgeous heiress, and serial cheater, or Asha, an overprotective mom who thinks her husband's cheating. They have one thing in common, at least: the hot assistant athletic director Nicholas, whom they all want. And then, when two bodies are carried out of the school, they have another thing in common: they each wanted them dead.

The Vanishing Half author Britt Bennett called this dystopian novel "inventive and thrilling," so that's all the endorsement I need, tbh. Alex, a scientist, has literally risked it all—his friendships, marriage, kids, and professional future—researching super-algae that he believes can reverse the effects of climate change. When a huge tech company gives Alex the chance to work on his research, he jumps on it. Except his research facility will be in outer space. Alex and six other scientists leave everything behind to test their hypotheses and test out Parallaxis, the luxury residential space station. But when they get there, they realize the "luxury" part was definitely an upsell. And that's not all—not only are the scientists testing out their research, but they're also unwittingly the test subjects of a separate experiment.

The follow-up to Sutanto's hilarious Dial A For Aunties is here, with Meddy Chan and her aunties now taking on organized crime. This time, the wedding is Meddy's, so instead of working the wedding, her aunts are guests. They find the perfect family-owned vendor… or so they think. When Meddy overhears her photographer talk about "taking out a target", she realizes they're not just dealing with any family, but a crime family. It's time to get the aunties back together to save Meddy's big day.
Crimson Summer by Heather Graham (April 5, 2022)

Graham's last thriller gave me serious True Detective vibes, so I'm pumped for her latest, which opens with FDLE agent Amy Larson finding a small horse figurine at the scene of a massacre in the Everglades. She's seen it before—it's the calling card of the murderous cult she was hunting with FBI special agent Hunter Forrest. They team back up to solve the case, putting them in the path of a far-right extremist group, a cartel, and a silent puppet master who's pulling the strings—and who doesn't care how many people die in the process.

This historical novel follows Daiyu, a woman smuggled to San Francisco from her native China in 1882. As she travels across the West, Daiyu takes on several different names and personas. Fighting anti-Chinese racism as she tries to find her way back home, Daiyu has to find her own identity while struggling to survive.
Probably Ruby by Lisa Bird-Wilson (April 5, 2022)

Ruby is a thirtysomething Métis woman whose life is… a bit of a hot mess. She's trying to sleep with her counselor and trying to get back with someone she knows is no good for her. And there's something else that's been gnawing at her: Ruby is indigenous and was adopted by white parents, and she wants to find out who her birth parents are. Told through multiple POVs, Probably Ruby tells the story of a woman unapologetically searching for herself and forging her own identity.

The author of A Safe Place is back with yet another twisty thriller in which a mother must ask herself how far she'll go to protect her children. Alex is a single mother escaping an abusive relationship who settles in a village near huge forests with her baby and teenage son. Everything seems picture-perfect, except when Alex finds a dead bird on her doorstep, so she ignores it. But pretty soon, strange things start happening, and Alex has to figure out what's really lurking behind this idyllic community.
The Younger Wife by Sally Hepworth (April 5, 2022)

I love Sally, so I'm pumped she has another twisty domestic thriller coming out, about two sisters, Heather (a Kim Kardashian lookalike) and Tully (a lovable kleptomaniac), who are determined to uncover their family's skeletons, all days before their father is set to divorce their mother (who is in a long-term care facility because she has dementia) and marry a (you guessed it) much-younger woman.
Take My Hand by Dolen Perkins-Valdez (April 12, 2022)

Seven years after her critically acclaimed second novel Balm, Perkins-Valdez returns with her much-awaited third novel. Set in 1973 Montgomery and inspired by the actual case Relf v. Weinberger, Perkins-Valdez's latest deals with anti-Black racism in the medical community and forced sterilization. Protagonist Civil Townsend decided to become a nurse to make a difference. Still, when she finds out that two of her patients—aged 11 and 13—underwent forced sterilization, Civil has to make a choice that could change all their lives forever.

Fake dating, friends-to-maybe-lovers, and an asexual #OwnVoices novel? This rom-com truly has it all. Joy is thirty, flirty, and… in love with her best friend, Malcolm. When Malcolm tells her he's met the love of his life—and spoiler alert, it's not Joy—she's crushed. An upcoming weekend getaway is Joy's last chance to shoot her shot. But she needs a little help, so she teams up with Fox to pretend-date to make Malcolm jealous. The only thing is, the more she fake-dates Fox, the more Joy thinks she might want to date him for real. 
Happy For You by Claire Stanford (April 19, 2022)

Evelyn Kominsky Kumamoto is four years into a yet-to-be-finished philosophy dissertation, awaiting a marriage proposal from her Midwestern boyfriend and questioning just about everything in her life. So she decides to quit academia and take a job at a huge internet company, where she's tasked with developing an app that helps people quantify and increase their happiness. As a biracial Asian American in Silicon Valley, Evelyn finds herself outside her comfort zone. When her future becomes uncertain, Evelyn sets out to find her happiness—for real.

Described as "Big Little Lies meets Desperate Housewives", this thriller takes place in Buckhead, Georgia, a ritzy neighborhood in Atlanta. Shannon was once the Regina George of Buckhead, with a politician husband to boot—until he dumped her for a younger model. She's plotting to get revenge, while Olivia, who's always coveted Shannon's position at the top of the food chain, is planning to make her move. The new girl, Crystal, has no idea what she's in for. But don't sleep on Jenny, hairstylist of the Buckhead women, and keeper of all their secrets. And as the title implies, someone ends up dead.

The small village of Pilam has been ravaged by a mysterious plague called the Grey that zaps its victims' strength and promise, and only the young are immune. But there's rumored to be a cure—if only someone can leave Pilam to find it. Dunka decides to find the cure to save his siblings before it's too late, except his brother and sister have their own plans. The six siblings each forge their own way, setting out individually but eventually coming together as they grapple with their decisions and the ghosts that haunt them.

So We Were Liars is actually my favorite book, because the twist shook me to my core so hard I thought I was going to literally be sick. But in a good way! So I couldn't be more excited to read the prequel, Family of Liars. It centers on the Sinclair family and takes place 27 years before the events of We Were Liars. Expect a family who's under immense pressure to keep up appearances and a tragedy that threatens to crack the facade.
Images: Thought Catalog /Unsplash; Amazon (21)
22 Books You Need To Read In 2022
Another year, another round of books to read. I gotta say, if you're thinking about making a goal to read a certain number of books in 2022, there is no shortage of good novels out there. From buzzy debuts to highly anticipated follow-ups, Q1 of 2022 has it all. So much so, that this was actually supposed to be a Most Anticipated 2022 reading list, but I ended up frontloading it with books coming out in the first three months! I can't help it, I just want everyone to read these picks (mostly so I have people to talk about them with, but whatever). So read on for some books to add to your reading list this year. The upside is, you don't have to wait long for most of these to come out.

This buzzy 2022 debut is told in alternating voices and traverses the globe. Ho depicts two women's struggles with sexuality, class, family secrets, mental health, identity, and a whole lot more. It's about two best friends (you can probably guess their names) who are polar opposites. Fiona is outgoing, beautiful, and ambitious. Jane is soft spoken and doesn't like to stand out. They remain in touch throughout multiple significant life events, such as a crush on a teacher, college, family deaths, and more.
Honor by Thrity Umrigar (1/4/22)

Reese's January book club pick (yes, that Reese) comes from the author of The Space Between Us. Smita, an Indian-American journalist, travels to India for an assignment: a Hindu woman, Meena, is brutally attacked for marrying a Muslim man, who is murdered. Meena's attackers? Her own brothers. Smita works to tell Meena's story while grappling with her perception of modern India, her privilege, and her own trauma.

IDK, I just feel like if there's an island that's earned a mythic, Lord of the Flies-esque reputation for driving its inhabitants insane, the last thing you should do is sail there—but good thing the characters of Reckless Girls do exactly the opposite, or there wouldn't be a book. Luxe is floating aimlessly after the death of her mother, so when she meets rich, handsome Nico, who wants to spend months sailing in Hawaii, she's along for the ride. Literally. Even when that means picking up two college girls and sailing to aforementioned Lord of the Flies island. Their voyage starts off picturesque, but just like the images you see on IG, this one quickly becomes too good to be true.

The School for Good Mothers takes place in a slightly dystopian future where Child Protective Services overreaches its power: the agency will identify unfit parents and take away their kids at the slightest perceived offense. In this world, Frida Liu is like many parents: overwhelmed, stressed out, and trying to juggle raising a kid as a single parent and have a full-time job. It's in this world that Frida makes a mistake and ends up getting her daughter taken away from her. Even worse? She's placed in a state-sponsored institution where she has to earn back custody by being a "good mother"—whatever that means.
Find Me by Alafair Burke (1/11/22)

Burke's last three works were optioned for TV, so you might want to get a jumpstart on Find Me before HBO Max or somebody picks it up. In her latest, three women search for the answers to long-buried secrets. Hope Miller has no clue who she really is—literally. 15 years ago, she emerged from a car accident in a small NJ town with no recollection of who she was or how she got there. Lindsay Kelly is Hope's best friend and a Manhattan defense attorney, and who discovers one day that Hope's disappeared. So Lindsay calls NYPD detective Ellie Hatcher to find Hope.

This novel is being described as Younger meets The Bookish Life of Nina Hill, but it delivers so much more than romance—it tackles diversity in publishing (and the search for racial equity, opportunity, and stability in the workforce in general), mental health, self-worth, and more. Nora works as an Editorial Assistant for a publishing house, thinking it will get her on the path to her dream job. But five years and a million coffee orders later, and she's no further along in her career. When her salary gets cut, Nora decides to do the unthinkable and moonlight for the rival publishing house. But when her employer's most coveted author gets thrown Nora's way, she has to decide where her loyalties lie.

This debut subverts the Strong Black Woman trope, gives a tribute to Black British culture, and tackles issues like colorism and Eurocentric beauty standards. Talk about a book that can do it all, right? Yinka Oladeji is a thirty-something banker who went to Oxford and is, by all accounts, killing it. Except in one area: she doesn't have a husband, a fact her family doesn't let her forget. Ugh, I know how that goes.

This book was a little creepy, but in a good way. Lyla thinks she hit the jackpot when she marries Graham, impossibly handsome and even more impossibly rich. But her marriage comes with strings: she will forever be under the thumb of her mother-in-law, Margot. Pretty literally, too, as she lives in the house right above them. These people are so rich that the only thing that gives them excitement is ruining other people's lives. They've made a game of it, in fact. So when Demi, a new tenant, moves into their guesthouse, it's Lyla's turn to play the game. Only Demi isn't as breakable as she seems, and she's just as determined as Lyla not to lose. Let the games begin.
Greenwich Park by Katherine Faulkner (January 25, 2022)

Need a new domestic thriller that will keep you guessing and gives Girl on the Train and The Family Upstairs vibes? Look no further than Faulkner's debut, which received a starred review from Booklist. Helen is finally pregnant after years of disappointment. When she meets a new friend, Rachel, at a pregnancy class, suddenly weird things start happening. Like, her husband is acting distant and Rachel keeps running into her everywhere. As Helen tries to figure out what's going on, it becomes apparent that Rachel might not just be a stranger, and she may be after something.

Lutz is the author of The Passenger, The Swallows, and The Spellman Files, to name a few, so you know this one's about to be a twisty thriller. Enter, Owen: rich, charming, never happy, inextricably linked to his no-nonsense BFF, Luna Grey. Also enter: the deadly secret they share. Years later, Owen ditches his wife for a few hours to drink with Luna, but when Luna finds Owen's wife dead, they become prime suspects. Their secret kept them together; will it drive them apart?

Our favorite author-turned-accidental-hitwoman, Finlay Donovan, is back with a whole new dilemma on her hands: someone's put out a hit on her ex-husband, Steven. Finlay and Vero try to stop Steven from getting whacked, all without getting in the way of the killer. All the while, Finlay has to keep her kids alive (and none the wiser), juggle a love triangle, and figure out what secrets Vero is hiding, and why. Oh, and of course, submit the manuscript for her book, which just so happens to be about, you guessed it, a female assassin caught in a love triangle. The sequel was just as fun as the first one, so don't miss this!

Told between two timelines, The Liz Taylor Ring traces the impact a family heirloom has on three siblings and their parents. In present day, three siblings butt heads over who will inherit the 11-carat "Liz Taylor" inspired ring from their parents. And in 1970s Long Island, their parents are swept up in a romance of which their families disapprove.

Talk about just desserts, right? Sorry, you're right, I'll see myself out. Anywayyyy, the author of Arsenic and Adobo (I'm sensing a theme) is coming out with a new mystery that places Filipino heritage front and center. Lila Macapagal finds herself once again at the center of another murder (should we get this girl a mirror? Kidding) when the head judge of her local beauty pageant is found killed. Lila has to team up with her former pageant rival to solve the case and vindicate her former frenemy.

Sabriya is a Black Muslim teen whose summer plans go out the window when a terrorist attack causes a rise in Islamophobia in her neighborhood. Sabriya turns to her blog, You Truly Assumed, for comfort, and something unexpected happens: it goes viral. So viral that two more girls, Zakat and Farah, join to help her run the site. As the blog becomes more popular, the girls are opened up to more vitriol. When one of them receives a threat, the three team up to figure out who's behind the violence, and they have to decide if it's better to shut down the blog or stand up for what's right, even if it puts them at risk.
Chilean Poet by Alejandro Zambra (2/15/22)

This buzzy new novel is about, what else, an aspiring poet named Gonzalo who reunites with Carla, otherwise known as The One That Got Away. Gonzalo, Carla, and Carla's 6-year-old son form a little happy family, but eventually, Gonzalo leaves for New York to pursue a poetry career. In his absence, his stepson Vincente discovers a love for poetry. Years later, as an 18-year-old, Vincente meets an American journalist and encourages her to write about (here it is) living Chilean poets. The search leads her to discover a vibrant community, but will it also put Vincente and Gonzalo back in contact?

Blake's adult debut serves up a queer rom-com that has as much depth as it does sizzle. Delilah Green left her small town of Bright Falls, Oregon, after high school and never looked back, moving to New York to make her way as a photographer. Like any artist in NYC who doesn't have a trust fund, Delilah isn't doing so hot financially, so when her family offers a big paycheck to photograph her stepsister's wedding, she can't exactly say no. The gig puts her up close and personal with Claire, the bride's gorgeous best friend. *Eyes looking left emoji*

Jackson's adult debut is a heartwarming LGBTQ rom-com about second chances, with a classic fake relationship storyline as well. Aspiring journalist Kian Andrews is seemingly over his ex, Hudson Rivers, until he gets an urgent text to meet up. Is Kian finally getting an apology? Closure? Lol no, Hudson needs Kian to pretend to be his boyfriend and attend the wedding of the year as his plus-one. Kian agrees—only to find that their fake relationship might have more substance to it after all.

Natalie hasn't heard from her sister Kit in six months, when she suddenly receives a threatening email that prompts her to drop everything and try to visit her at Wisewood, the insular self-help retreat she checked into. They won't say they're a cult, but they're a cult. The thing with cults, of course, is that they don't want to let anyone from the outside in, and they definitely don't want to let anyone on the inside out without a fight.
Like A Sister by Kellye Garrett (3/8/22)

Not only is Melina the daughter of a legendary hip-hop record exec, she's also the sister of Desiree Pierce, a beloved influencer. Safe to say, the masters nonprofit student couldn't be more different from her family—and she likes it that way. Until her sister Desiree turns up dead in the Bronx of an apparent overdose, and Melina is the only one who knows it's all wrong. In order to find out what really happened to her sister, Lena has to immerse herself in her world. If you want twists, turns, and shade thrown at IG culture, this is the book for you.

The author of Red, White and Royal Blue is making their official YA debut, and we truly love to see it. I really can't wait for this one. Protagonist Chloe Green is so close to getting TF out of her shitty Alabama high school and winning valedictorian. There's only one person standing in her way: prom queen Shara Wheeler. But a month before graduation, Shara kisses Chloe… then disappears. And Chloe's not the only one: Shara has kissed the quarterback and her bad boy neighbor, left them cryptic notes, and ghosted. So these three unlikely heroes have to team up, solve the trail of clues, and figure out WTF is going on. I can already see the Netflix movie being made.
The Hacienda by Isabel Cañas (5/10/22)

If you like gothic horror (creepy manors and the like), then you'll love this highly anticipated thriller that takes place at a haunted hacienda. When Beatriz is proposed to by the dashing Don Rodolfo Solórzano, she accepts—ignoring his first wife's mysterious death in favor of focusing on what she'll gain in the marriage. Namely, his sprawling country estate. But when Rodolfo goes to work in the capital, Beatriz starts feeling like she's not alone in the hacienda. All she knows is that something is deeply wrong, and she might find the answers in investigating what happened to Rodolfo's first wife—even if it comes at a grave cost.
On Rotation By Shirlene Obuobi (6/21/22)

Angie's unlucky in love and in med school—she didn't do so hot on Step One. With her little sister about to get engaged, her parents breathing down her neck, and yet another fuckboy leaving her, she just can't catch a break. Until, like straight out of a rom-com, she meets a handsome stranger in a park and they spend a magical day together. Except there's one problem: he has a girlfriend. And more problems keep popping up, namely, because a chance meeting makes this guy a part of Angie's mutual friend circle.
Betches may receive a portion of revenue if you click a link and purchase a product or service. The links are independently placed and do not influence editorial content.
Images: Amazon (22); Alexandra Fuller / Unsplash
27 Books To Read In 2021
What a year, huh? Thank god this flaming tumbleweed made of discarded trash has finally come to a close. And while I don't think that the world just magically improved the moment the clock struck 12:01am on January 1, 2021, at least we have some things to look forward to, like all the good books that are coming out. From highly anticipated debuts to new works from fave authors, here's what we'll be reading in 2021.
'Be Dazzled' by Ryan La Sala (January 5, 2021)

This Queer YA romance is like Project Runway meets ComicCon. Raffy has a passion for fashion design and is determined to win the cosplay competition at ComicCon. He has some stiff competition, though: Luca, his ex, who broke his heart. Which would be bad enough to deal with, except the two end up partnered together for the contest. This is gonna get messy.
'The Push' by Ashley Audrain (January 5, 2021)

The Push just might be the book of 2021. Its TV rights have already been sold, if that tells you anything. Blythe Connor survived a traumatic upbringing, which has left her unsure if motherhood is the right path for her. When her daughter Violet is born, it only brings Blythe's fears to the surface—especially since, from the moment Violet enters the world, bad things start happening. Blythe struggles to love and understand her daughter, who keeps pushing them away. When tragedy strikes her family, Blythe is forced to finally come to terms with who her daughter really is.
'What Could Be Saved' by Liese O'Halleran Schwarz (January 12, 2021)

Alternating between Bangkok, 1972 and present-day Washington, D.C., What Could Be Saved follows Laura and Bea Preston, two sisters dealing with their mother's dementia, who are contacted by a stranger who claims to be their brother who vanished 40 years earlier. Laura flies to Thailand to meet him and ends up with a lot more questions than answers.

Elle's debut fantasy is perfect for fans of The Hunger Games and Divergent. Rue, a Black teenager in Houston, has her entire world turned upside down when she finds out she's half-god. And just in time, too, because evil forces are trying to take over the world. Naturally.
'Do Better' by Rachel Ricketts (February 2, 2021)

Need another book for your anti-racism education? Pick up a copy of Do Better, which offers mindful and practical steps to dismantle white supremacy on a personal and community level. Ricketts combines her experiences as an attorney, grief counselor, and anti-racism educator with her certifications in yoga, Reiki, and mindfulness to provide heart-centered and spirit-based practices.

This is part fun read, part suspense. Finlay Donovan is newly divorced, barely making ends meet after her husband ran off with his secretary (so cliche). She's behind on her book deal and dodging calls from her agent. Until one day when she meets her agent to discuss progress on her new novel, about a hit man, and a rich housewife overhears and thinks she's actually a murderer for hire. Finlay would chalk it up to a misunderstanding and go on her way… but the money the woman's offering might be too good to pass up.
'Girl A' by Abigail Dean (February 2, 2021)

Lexie is known to the world as Girl A, after escaping a horrific childhood of abuse and rescuing her siblings from her parents' house of horrors. She's fine with that and prefers to leave her past in the past, which is usually easy since she relocated to the other side of the world, her father died, and her mother was sentenced to life in prison. But when her mother dies and Lexie is named the executor of her will, she's forced to return and unbury her past, which means coming to terms with the fact that she and her siblings don't remember their childhood the same way. 
'The Kindest Lie' by Nancy Johnson (February 2, 2021)

It's Chicago in 2008. Barack Obama is ushering in a new wave of hope. Enter: Ruth, Ivy League graduate and Black engineer, who's about to start a family with her smart, successful husband. There's one problem: Ruth can't let go of feeling like she needs to make peace with the baby she abandoned as a teenager. She returns home to start digging into the past and befriends Midnight, a white teenager. When a traumatic event brings the town's simmering racial tensions to a boiling point, Ruth and Midnight's friendship—and lives—get pushed to the breaking point.
'The Project' by Courtney Summers (February 2, 2021)

Fans of Courtney Summers and Sadie can finally breathe now that her new novel is coming out. Just like Sadie, The Project has a true crime element, though this time we're not just dealing with a missing sister, but a sister who's run off to join cults. The cult in question is a group called the Unity Project, which has undeniably done a lot of good in the community. Some, in fact, don't even think it's a cult. Lo Denham, though, is determined to uncover The Project for what it really is. When a man shows up at the magazine Lo works at claiming the Unity Project killed his son, Lo just might have the chance to prove to everyone what she's been saying all along.
'The Removed' by Brandon Hobson (February 2, 2021)

Ever since Ray-Ray was killed in a police shooting 15 years ago, the Echote family hasn't been the same. They rarely talk about Ray-Ray and each member of the family muddles along in their own silo of grief. Their annual family bonfire is the one opportunity they get to talk about his memory. As this year's bonfire approaches, each family member finds the line between the normal and spirit worlds blurring—to bizarre ends. 
'The Gilded Ones' by Namina Forna (February 9, 2021)

I've literally been waiting for this book since 2019, so yeah, it deserves a spot on the "most anticipated" list. The first book in the Deathless series, The Gilded Ones follows Deka, a 16-year-old who lives in fear of the blood ceremony that will decide whether she can become a member of her village. But the blood ceremony doesn't go her way, and Deka knows she faces a fate worse than death. That is, until a mysterious woman presents her with the choice to leave the village to fight the emperor with an army of girls who are just like her.

When socialite Nina Rai disappeared one night, everyone assumed she'd just grown tired of her life and run away. Until 10 years later when her bones turn up in the forest surrounding her tony neighborhood. Nina's son, Arav, is determined to find out the truth—but suddenly nobody wants to talk.

The past and the present meet in Penner's debut novel. In 18th century London, a female apothecary secretly doles out poison to women who need permanent solutions for the toxic men in their lives. She has two rules: every recipient must be carefully tracked in her logbook, and she will never do harm to another woman. In present day London, Caroline takes a solo trip to London after learning of her husband's infidelity, and ends up discovering a vial from the apothecary. 

I could not be more excited that the author of Tell Me Lies is back, this time with a psychological suspense. Skye Starling seems to have it all: beautiful, smart, a doting boyfriend who proposes. What she doesn't show is that she's battled crippling OCD since childhood. And what she doesn't know is that her devoted fiancée is anything but. Just when you think you've got it figured out, Lovering will throw another curve ball at you.
'The Jigsaw Man' by Nadine Matheson (March 16, 2021)

Matheson is a criminal defense attorney-turned-author whose debut tackles race and sexism in the legal system. In Jigsaw Man, Detective Inspector Anjelica Henley is her unit's sole Black female detective. She's racing to catch an infamous serial killer and his copycat before more people turn up dead.

Based on actual events, The Dictionary of Lost Words is set during the height of the women's suffrage movement. As a group of male scholars puts together the first Oxford English Dictionary, one of the scholars' daughters decides to collect the "objectionable" words they deem not suitable for the dictionary. The result is her own dictionary of lost words.

Inspired by true events, The Last Exiles is a portrait of a young couple, Jin and Suja, who fell in love in university and whose relationship is put to the test by Kim Jong-il's regime. Suja is an aspiring journalist from a well-off family, and Jin is from a humble family in a small village. When Jin returns home to find his family starving, he makes a split-second decision that will change the course of his life forever. Suja, knowing nothing about what Jin has done, risks her family, her privilege, and her life to find him.
'You Love Me' by Caroline Kepnes (April 6, 2021)

The third book in the Joe Goldberg series opens with Joe leaving city life behind and moving to an island in the Pacific Northwest to be one with nature. He gets a job at the library and that's where he meets Mary Kay, the librarian. This time, Joe tells himself he won't obsess or impose. But this is Joe Goldberg, so we all know what's really going to happen.

What do you get when you accidentally kill your blind date? Well, most of us would probably get arrested, but Meddelin Chan's aunties come to the rescue to help her, um, dispose of the evidence. All would be well except the body is accidentally shipped in a cake cooler to the billionaire wedding all the ladies are working. As if pulling off the wedding of the century isn't hard enough, now the Chans have to do it without getting discovered in the process.

In Krakow 1942, an unlikely friendship forms. 18-year-old Sadie Gault was living in the Krakow ghetto until the Nazis liquidated it, forcing its residents to live in the sewers. Well-to-do Eliza Stepanek wanders the streets aimlessly after her fiancé goes off to war. When she spots Sadie hiding beneath a grate in the street, she decides to help her, and the two form a friendship that faces the most difficult of tests.

If you loved Emily Henry's aptly named Beach Read, get ready for another sizzling romance that will thaw your cold heart. Poppy and Alex are total opposites and best friends. They have a tradition of taking a trip together every summer, until two years ago, when it all went to sh*t. With her life going downhill, Poppy decides to throw one final Hail Mary and convinces Alex to take another vacation with her. Is a week long enough to fix everything that went wrong with them?

ATTN anyone who loves Big Little Lies, Mean Girls, and Desperate Housewives: May Cobb's upcoming suspense novel is for you. Sophie O'Neill moves from her big-city life in Chicago to a small town in east Texas with her husband and young son. Looking for a little more excitement, Sophie meets Margot Banks, who is a part of an elite clique known as the Hunting Wives. She immediately feels drawn toward Margot and her mysterious world full of late-night adventures and reckless partying… until she lands in the middle of a murder investigation. Suddenly this group is not so fun.
'Malibu Rising' by Taylor Jenkins Reid (May 25, 2021)

Author of the sensation Daisy Jones and the Six is back with a new novel about four famous siblings who throw an end-of-summer party where the roof is on fire… literally. Told over the span of one unforgettable night in August 1983, this novel has it all: love stories, secrets, sacrifices, and much more.
'The Maidens' by Alex Michaelides (June 1, 2021)

From the #1 NYT bestselling author of The Silent Patient comes the latest tale of suspense from Alex Michaelides. Mariana Andros knows the charismatic Greek Tragedy professor at Cambridge, Edward Fosca, is a murderer. Except he's untouchable—he even has a secret society of female admirers called The Maidens. When another body turns up, Mariana becomes determined to expose who Andros really is, no matter the cost.

When two young Black women get jobs in publishing, the resulting novel is like The Devil Wears Prada meets Get Out. 26-year-old Nella is tired of being the only Black employee at Wagner books, and when Hazel starts working next to her, it seems like a dream come true—until Hazel is promoted and Nella is left behind. Then Nella starts getting notes on her desk urging her to leave Wagner. It seems like obvious sabotage from Hazel, but as Nella starts investigating, she realizes there's a lot more at stake than just her job.

On the surface, Ike Randolph and Buddy Lee have little in common. They're both ex-cons, and when their sons get married, they become in-laws (who struggle to accept their sons' relationship). When their sons are murdered, Ike and Buddy must move past their differences in order to figure out what happened.
'Mona at Sea' by Elizabeth Gonzalez James (June 30, 2021)

Mona Mireles is a millennial perfectionist who nonetheless finds herself unemployed, living with her parents, and single at the height of the recession in 2008. This isn't a gripping page-turner, but it's a witty and relatable read—perfect for vacation or the beach (provided we can go there in summer 2021). 
Images: @laurachouette / Unsplash
Get Started On Summer Reading With An Excerpt Of 'Someone Else's Secret' By Julia Spiro
When it comes to picking out a new book, sometimes I can be indecisive. I'm about to commit to this for the next 300 or so pages. Do I want something summery? Something dark and twisted? Or maybe more domestic fiction? It can be a real head-scratcher. That is, until I picked up a copy of Someone Else's Secret by Julia Spiro, out July 1, 2020, which has a little bit of everything.
After graduating Bowdoin with a degree in art history, no job prospects, and no trust fund or rich parents to fall back on, Lindsey takes a job as a nanny for Carol and Jonathan, a well-to-do and well-connected couple on Martha's Vineyard. In her care are 5-year-old Robert aka Berty, and 15-year-old Georgina aka Georgie. Lindsey, who comes from a working-class family, doesn't exactly fit in with the types of people who summer on Martha's Vineyard (and use "summer" as a verb), like her fellow Bowdoin alum Joanna and her friends. Over the course of the summer, Lindsey and Georgie develop a sort of friendship (or at least, an understanding), until an act of violence shatters their bond. Someone Else's Secret is Julia Spiro's first novel, and Betches readers can get an exclusive excerpt right here, before it comes out on July 1.

When her alarm went off at seven thirty, Lindsey was already awake. She had woken up a few minutes earlier and stayed still in bed, staring at the warm sunlight streaming in through the shutter slats, painting the room in bright stripes.
She'd decided not to tell her mom, or Rose, or anyone, about her strange encounter with Jonathan the night before. He was probably just an awkward guy, she told herself. Not everything has to mean something, she resolved. And what was he going to do, really? Hit on her in his own house with his wife and kids there? This was real life, she told herself, not a bad movie.
She thought about Dylan as she rose from bed: the ease of his walk, the way he had gently picked up her bike, the way he had looked at her directly in her eyes when he said goodbye, the way his hand felt on hers, the way her feet seemed to float off the ground when they were together. But in the light of day, she was angry with herself for thinking about him. It was obvious that Dylan wasn't part of Joanna's crowd. He was a local, a townie, and even though Lindsey had been on the island for only one night, she knew already that someone like him wasn't part of her future plans. Where could it possibly go?
She brought her phone with her into the bathroom, skimming through emails as she brushed her teeth. Her phone buzzed with a text from a number she didn't recognize. Dylan, she thought. She opened the text. Hey, it's Brian. Nice meeting you last night. Hope to see you around.
Lindsey let the brush hang out the side of her mouth, foam frothing at the corner of her lips. Brian? She had to reread the text again. She had barely spoken to him last night. She hadn't given him her number. There was no way he would have gotten it from Joanna, she thought.She decided not to respond. And then it occurred to her: Did Brian suspect that she had done something to his car? Was this his way of telling her that he knew?
She remembered then that Brian was a Fitzgerald, that he was part of the family who Jonathan had told her owned the art gallery. She'd been on island one night, and she'd already jeopardized her entire future. She rubbed her eyes with her palms. She knew that she had to walk a tightrope with Brian. She didn't want to lead him on, but she couldn't be rude either. She would respond to him later.
For now, she had to focus on her job. It was time to get breakfast ready for Berty. It was a beautiful, clear, sunny day, and she could feel the heated sunshine through her window, even in the early hours. Berty had tennis after breakfast, and then Lindsey was taking him over to the beach club. She was looking forward to that. She could see the club from the Deckers' living room, just across the outer harbor. The club's shoreline was dotted with red, white, and blue wooden cabanas that made the beach look like a traveling circus. From what Carol and Georgie had told her about the club, it seemed like Berty would have plenty of things to do there to keep him busy. She might even get to relax a little bit.
Downstairs, she heard voices as she rounded the bend into the kitchen. Carol and Jonathan sat at the island, each sipping a mug of coffee. They both looked up as she walked in, and for a moment, Lindsey thought they seemed surprised to see her, like she had accidentally interrupted some intimate moment. She had started to feel that way a lot in the Deckers' house, like she was always in the wrong place at the wrong time.
"Lindsey," Jonathan said after a second. "Good morning." He smiled at her, a wholesome, friendly smile that belonged to a father, a doting husband, someone reliable and loyal. He seemed to be an entirely different person than the one she had seen last night. Had he mentioned to Carol that he'd seen her come in? she wondered. For a moment, she considered whether she had been drunker than she'd thought. Maybe she had exaggerated the interaction in her mind as being something more menacing than it actually had been.
"Good morning." She fidgeted, wishing that she'd worn real clothes over her suit instead of a somewhat translucent cover-up.
"Sleep okay?" he asked. Carol still hadn't said anything.
"Yes, great." She felt her voice raise up an octave, sounding too enthusiastic, too eager. "Everything is great." She felt her stomach rumble.
"Good, good," Jonathan said, rising. "I've got to do a little bit of work, and then I've got tennis at ten."
"What time did we all decide to meet for lunch? Two?" Carol asked him, seeming to ignore Lindsey.
"Yes, two." Jonathan gave her a kiss on the forehead, quick but gentle; then he turned and left the kitchen.
Lindsey was left alone with Carol, and despite her terrible encounter with Jonathan the night before, she somehow still felt more awkward with Carol. She smiled and exhaled. "Beautiful day, huh?"
Carol nodded. "It is a beautiful day, yes." She shut her laptop. "Berty is outside, as you can see," she said. Lindsey looked out onto the lawn. Berty was playing with what looked like a doll. "Georgie is already at work. But she'll meet us all at the club later for lunch."
"Great. Sounds good."
Carol went over some of the logistics with Lindsey again—directions to the tennis club, their account number at the beach club, what kind of sunscreen to use on Berty's sensitive skin—though Lindsey could tell it bothered Carol to do so. Her words were curt and quick, and she seemed distracted.
"I've already registered your name with the beach club. All you have to do is sign in when you get there. You can just put whatever you want on our tab. But Berty only gets one ice cream or treat a day." Carol stood and carried her coffee mug to the sink. "See you around two, then," she said and went upstairs. Lindsey felt as though Carol had given her a once-over with her eyes before leaving the room, and she wasn't sure if her expression implied that she approved of her outfit or not.
She called Berty inside for breakfast and made him a bowl of yogurt with granola and honey. He stirred it repeatedly but didn't seem interested in eating. After a few bites, he pushed the bowl away.
"I hate tennis," he whined.
"Well, think about it this way," Lindsey said, leaning on the counter so that she was level with him. "If you go to tennis this morning, then we can have the entire rest of the day to play at the beach. Doesn't that sound awesome?"
"I guess so," he whispered. "Okay."
The walk to the tennis club was only a few minutes. It was part of the yacht club, which was located on the harbor, Carol had told Lindsey, but there was a separate area just for tennis. Berty was in a tennis clinic with other kids his age. When they got to the club, he ran to his group immediately. They were gathered on one of the courts in back. There was a middle-aged instructor on one side of the net with a basket of balls. The kids lined up on the other side; they knew what to do.
Next to the court was a shaded area with some chairs and a watercooler. Five other nannies were already sitting there. One had a magazine open. They glanced up at Lindsey when she arrived, assessing her, the new girl. Some smiled; others didn't. Lindsey sat. She knew that none of them was the mother of any of these kids; it wasn't just that they were slightly too young to be mothers; it was that they looked different from the actual mothers. They weren't as polished; they all seemed a little bit exhausted. It was clear that they weren't there to socialize. They were working. They were outsiders. And she was one of them, a fact that she hated.
Looking around at the other women, she noticed that some of them wore outfits that seemed to be emulations of what Carol and other women in Edgartown wore—the flat, Navajo-style leather sandals, seersucker striped skirts, simple shift dresses—yet something about these girls seemed inauthentic to Lindsey, like they were trying too hard. She gazed down at her own clothing, at the silver Tiffany's charm bracelet that her parents had given her for her sixteenth birthday, and she knew that it was actually her own insecurity, her own feelings of inauthenticity, that bothered her, not theirs. She remembered how out of place she had felt her first week at Bowdoin.
She looked at the text from Brian again, deciding to respond. She started typing something and then deleted it. You too, she finally wrote, hitting "Send" and putting her phone away, deciding that Brian was probably just being friendly.
***
The club was just up the road on the Chappy side. Members Only read a sign on a white picket fence in front of the entrance. Berty swung the gate door open and barreled in. Lindsey stopped at the reception desk briefly. A young girl in a red swimsuit was manning the desk.
"Hi," Lindsey said, keeping an eye on Berty, who had gone ahead but was now waiting and looking back at her, annoyed. "I'm with the Decker family; I think Mrs. Decker called in. I'm Lindsey?"
"You're all set," the girl said knowingly.
Lindsey followed Berty forward, where the club opened up to a sweeping private beach. It was paradise. There was a long dock, at the end of which was a waterslide and a diving board. "Wow," Lindsey said to no one. The air smelled of burgers and saltwater, and there was an army of tan teenage lifeguards in red bathing suits parading around the club.
"Come on," Berty said, tugging her. "I need to get changed."
In the women's bathroom, she got Berty changed into his swim trunks. "Let's go," he demanded impatiently once they were on. She made him wait another minute while she slathered him in sunblock.
Lindsey found a free spot on the beach, and she put her things down and then took off her cover-up. She was glad that she had worn her one-piece. Everyone at the club—parents, nannies, and kids—were all walking around in their bathing suits, but it was somehow still entirely conservative. Thank God, Lindsey thought to herself, imagining the reactions she would have gotten if she'd worn a string bikini.
Berty liked to go off the waterslide at the end of the dock again and again. A couple of his friends from tennis were there, too, and they all took turns going off the slide, climbing up the ladder, and then waiting for their next turn. A bored lifeguard blew his whistle when one of the kids started to get on the slide before the previous kid had swum out of the way.
After a while, Berty was thirsty, so Lindsey took him to the snack bar. He wanted a lemonade. She got herself an iced tea. Decker was all she had to say. She wondered what the final bill was at the end of every summer. There were no prices on the menu. None of that seemed to matter to anyone there.
She and Berty went to their spot on the beach and sipped their drinks. When he was finished, he went and sat on the shoreline and started building a sandcastle. The club really was the perfect setup, Lindsey thought to herself. She could relax and suntan while Berty was just a few feet away, playing. Lindsey sank into her elbows and let the sun blanket her skin. She could get used to this, if this was what her summer was going to look like.
"Boo!" she heard, and she felt someone's cold fingers on her shoulders. She turned. It was Joanna. She was wearing a Shoshanna bikini with a pink gingham pattern and structured cups. Lindsey had seen it just yesterday in the store window of Nell. Joanna practically threw herself down onto the beach, stretching out on one of the towels that Lindsey had laid out, and released a dramatic sigh. Lindsey noticed that she was also wearing the exact Ray-Ban aviator glasses that she had wanted for herself. Now she couldn't get them.
"God, what a night, huh?" Joanna said.
"Yeah," Lindsey responded. It had been a night, though she wasn't sure which part had unnerved her the most: keying Brian's car, meeting Dylan, or the weird conversation with Jonathan. It had all become a surreal blur. "I'm kind of in shock about what"—she paused—"about what we did last night. To Brian's car." She wondered if Joanna knew that Brian had texted her. She opened her mouth to tell her but stayed silent. How would she explain it?
Joanna flipped over onto her belly, propping herself on her forearms.
"Don't worry," she said, swatting at Lindsey's thigh. "It's fine. In fact," she whispered, pushing her glasses down on her nose and peering out over them, looking around, "nobody will ever know that it was us. Brian totally thinks it was someone else." She smiled and raised her eyebrows.
Lindsey was relieved. She didn't like how Joanna had said us. She knew that she had participated in it, but Joanna was the one who'd really done it, in her mind. She just went along with it. Didn't that make her more innocent? she thought to herself.
"Well, that's good, I guess," she mumbled. "Who does he think did it?"
"Some townie guy," Joanna said, shifting her hips to get more comfortable on the towel. "There's this guy who has a rivalry with Brian. Something that happened in the fishing derby a few years ago. I don't know; it's so stupid. But I guess Whitney saw the guy driving by the party last night on his way back from the beach, so obviously now everyone thinks that guy did it. Makes total sense." Lindsey's stomach tightened. Dylan, she thought to herself. As if Joanna knew that Lindsey felt guilty, she continued. "I mean, the townie guy would have done it anyway. I mean, probably." She paused. "Like, they're enemies. But whatever, who cares? The point is, Brian got what he deserved, and no one knows that it was us."
"Joanna," Lindsey said with caution. "That guy . . ." She paused. She wasn't sure how much she wanted to tell Joanna. She could sense already that she'd be judged if she revealed that Dylan had asked for her number and she was excited about it. "He gave me a ride home last night. My bike broke, and he saw me and drove me home. He seems really . . . nice."
Joanna rolled her eyes. "Lindsey!" She pushed her sunglasses down. "You like this guy. It's so obvious!"
"I don't even know him . . ." But Lindsey could feel herself smiling. "He does seem like a good guy, though." She looked around. "You don't think Brian's going to, like, retaliate, do you? I mean, Dylan had nothing to do with it."
Joanna didn't respond for a few seconds. "Listen," she said, "Brian and this guy—Dylan, right?" Lindsey nodded. "They already had a beef together. It's not like we created this. They already had it out for one another. This is just one more thing added to the list. It doesn't even matter." Lindsey didn't agree with that logic. It wasn't right. Dylan was innocent. They were the guilty ones. How could Joanna just be okay with the fact that they were blaming someone else? "What's done is done," Joanna added.
Lindsey's only hope was that the whole thing might just go away. Maybe Brian wouldn't even care that much; maybe he'd just forget about it. Though she knew that wasn't going to happen. Her stomach churned.
"So has Mr. Decker flirted with you yet or what?" Joanna asked with a laugh, changing the subject. "I told you, didn't I? He's a little creepy, right?"
"I mean . . ." Lindsey chose her words carefully. She wanted to confide in Joanna, but she also didn't want to talk badly about her boss, especially when he knew Joanna's parents. "He does seem a little weird. I saw him last night when I got home. It was just . . . strange."
"Ew," Joanna huffed. "I mean, Mr. Decker is kind of hot, but he's, like, a hard fifty."
Lindsey shook her head and shrugged.
"Well, whatever. Next week is Brian's family's big party," Joanna said. "It's going to be so fun."
"Cool" was all Lindsey could respond. She was too distracted.
Joanna left an hour later. "I'm going home to my pool," she said, waving the sand off her towel. "It's so boring here now. All my girlfriends are gone this year. They're off in the real world, I guess."
Lindsey smiled, wondering if she should be somewhat offended.
"But thank God you're here," Joanna added.
Lindsey watched her as she left the club, her wet hair clinging to her back.
A few hours later, Carol and Jonathan showed up for lunch.
"We'll get a table," Carol said. She and Jonathan turned back toward the snack bar. Berty ran behind them. Lindsey tried to towel off as best she could and then threw on her cover-up. Immediately, big wet spots formed around her breasts. She pressed the cover-up over the rest of her stomach, trying to get the whole thing wet so that the spots would blend in.
Jonathan and Carol had put some of their things on a table and were standing in line to order. There was nothing healthy—a cheeseburger, BLT, grilled cheese, chicken salad sandwich. Lindsey wanted to order after Carol. She was curious what she was going to get.
"Hi," Carol said to the young girl at the counter. "Decker, 7625. Can we please have a cheeseburger, medium, a grilled cheese with tomato, and a garden salad with grilled chicken? Please put the dressing on the side. Jonathan?"
"A BLT, please. Thanks." It was Lindsey's turn. She had heard Carol order but didn't know what was for her or the kids.
"I'll have the turkey wrap, please. Thank you." She didn't really want that. She didn't want anything. She wasn't hungry all of a sudden. It felt too uncomfortable to eat lunch with them in the first place. They ordered a few iced teas and went to sit down.
"Georgie should be here soon," Carol said at the table. "Or at least that's what she told me."
Berty told Jonathan that he'd been off the slide a hundred times that morning. Lindsey was grateful that Berty talked so much. She didn't have anything to say.
A few minutes later, Georgie arrived. She was wearing her work clothes—jean cutoff shorts and a Picnic Basket shirt. She dumped her bag on the ground and sat down, looking around her as if she was trying to avoid someone or trying to find someone.
"Are you going to change?" Carol asked her before saying anything else. "Did you bring a suit?"
"Of course I brought a suit," Georgie said, annoyed. "I'll go change now." Lindsey shifted in her seat. She didn't see what was wrong with Georgie's outfit or why she needed her swimsuit on to eat lunch. It was as if Carol was ashamed of her in those clothes. Work clothes.
Georgie emerged from the bathroom in a white eyelet print dress. Lindsey couldn't tell what kind of bathing suit she had on underneath, but she had transformed from a normal teenager into a younger version of Carol—elegant, well groomed, and sophisticated. It didn't seem like her.
"So how was work today?" Jonathan asked.
"Good," Georgie responded, sipping an iced tea. "I saw Brian Fitzgerald."
Lindsey nearly choked. Did Georgie know something about what she'd done last night? Did she know that Brian had texted her? Had Georgie given Brian her number?
"How is he doing these days? I just saw his father at the club last week. Said Brian was working on some start-up idea. He always was a smart kid."
"Yeah" was all Georgie said. "He's really smart." Over the loudspeaker, their name was called, and Jonathan got up to go get their lunch. He came back with the food on two shiny red trays. Berty dove toward the grilled cheese.
"I took the liberty of ordering you a salad, Gigi," Carol said.
"Thanks." Georgie was pissed, that was obvious, but she didn't say anything else. Lindsey watched Carol dissect her cheeseburger. She ate the patty with a fork, ignoring the bun.
The rest of lunch went by quickly, and Carol and Jonathan left when they were finished. They gave Georgie and Berty pecks on the head and then walked out. Lindsey sensed a common feeling of relief between her and the kids when they were gone.
"We got a pretty great spot down the beach," she said to Georgie as they cleared the table.
"Cool. It's still pretty hot out. I need to get a tan."
Berty returned to his sandcastle on the shore. Georgie rolled out her towel next to Lindsey's and then took off her white dress. She was wearing a string bikini underneath, to Lindsey's surprise. Georgie looked around again, and this time, her eyes lingered on a group of girls down the beach. She dropped to her towel, lying on her stomach, and turned her head the other way.
"Cute suit," Lindsey said to her.
"Thanks." Georgie didn't lift her head. It was clear she didn't want to talk. Lindsey watched Berty for a few minutes, not saying anything.
Georgie released a sigh and flipped over, leaning back on her elbows. She turned her head toward the group of girls down the beach, her gaze settling on them. Maybe those girls had been Georgie's friends, and something had happened, Lindsey thought. Georgie hadn't mentioned any friends since Lindsey arrived.
"Everything okay?" Lindsey finally asked.
"Yeah, it's fine," Georgie said, turning to stare straight ahead at the water. "There's just, well, there's this guy."
Lindsey was surprised; she had assumed that Georgie was having issues with friends, not with guys. "Oh," she said, "guy stuff. What's going on?"
Georgie turned toward Lindsey so that she was on her side, as though to welcome the conversation and to keep it contained between the two of them.
"I mean," she whispered, "he's too old for me. I guess. Maybe not in a few years. I don't know. I just really like him."
"Well, how old is he?" Lindsey asked. She was thinking about how Georgie had mentioned Brian at lunch.
"I think he's, like, twenty-four?" she said. "Basically your age, I guess," she added.
Before Lindsey could even respond and tell her that twenty-four was too old for her, that she should find a nice guy her own age, Georgie interjected.
"He was flirting with me," she said defensively. "Anyway, it's dumb," she continued. "He used to teach me sailing when I was younger, and I think I've always liked him."
So maybe it wasn't Brian, Lindsey thought to herself, remembering that Joanna had said something about Brian being on Wall Street. Must be some local kid, she thought.
"I understand," she said, "but I think you're right. He's probably a little bit too old. At least for now. But you never know where life will take you. Maybe in a few years, when you're older, when you're eighteen, you'll be in similar places in life." Lindsey didn't really mean it; she was lying to Georgie, somewhat, but it felt like a kind lie and the right thing to do.
Georgie nodded. "You're right," she said. "Maybe it's just not the right time."
"Exactly." Lindsey couldn't believe how fast Georgie had come around.
"I mean," Georgie continued, "I've known Brian my whole life, basically, since I was a kid. Our parents are friends. I'm sure I'll still know him in a few years. Maybe later on it will be the right time."
Lindsey's ears pricked at the sound of Brian's name. What was it about this guy that everyone was so drawn to? He was charming, sure, and cute, in a way, but he seemed ordinary to her and somewhat arrogant. She didn't understand the magnetic pull he seemed to have on women.
"Well," she said, trying to figure out what to tell Georgie. She knew that there was nothing anyone could tell a teenage girl to convince her that a guy wasn't right for her. Georgie had a crush, and there was no going back. But she had to try. "Sometimes you think a guy is right for you, and he ends up being wrong for you." She started rambling then, telling Georgie about her own high school crush that had ended in heartbreak. Georgie nodded but didn't say anything. She took out a copy of Glamour from her bag and started reading.
In front of them on the beach, Berty knocked his sandcastle down with his feet, running through it with a slight scream. Lindsey looked at her cell phone but had no new messages. The phone itself felt like a duplicitous piece of evidence that she needed to bury deep down in her bag, like a forbidden weapon. She hadn't meant to, but already she had basically lied to Joanna, Georgie, and, in a way, to Dylan, and all the lies were somehow connected to Brian. She hadn't asked Brian to reach out to her, but he had. And now, not telling Joanna and Georgie that information somehow felt like she was actively lying to both of them. She hated the feeling of carrying secrets that she'd never wanted in the first place. She wished that she could extricate herself from the web she'd crawled into last night. But it was too late.
"Excerpted from SOMEONE ELSE'S SECRET by Julia Spiro. Copyright © 2020 by Julia Spiro. Published and reprinted by permission of Lake Union Publishing. All rights reserved."
10 Books To Read During Quarantine When You've Watched All Of Netflix
Oh, hi. Didn't see you there. It's me, your friendly Betches Vanderpump Rules recapper and occasional book reviewer, here to talk about what I've been reading. Now, truthfully, I've been reading a lot less since quarantine started, since I'm one of those psychos who gets all her reading in during her daily subway commute. Now that I have to actually make time to sit down and read a book, I usually end up accidentally watching true crime documentaries instead. Oops!
Anyway, I've heard that reading is making a comeback—only took a little pandemic to get people to read things other than their phone screens. So in the spirit of books being a thing again, and also us not really having a summer so I don't want this to be my summer reading list, here are the best books that came out during quarantine that you should read while in quarantine.
Please See Us by Caitlin Mullen (March 3, 2020)

This is a thriller, but it's not a typical thriller. It is a cool thriller, but really, I would describe it more as a writer's thriller. The focus is more on the striking prose and crafting vivid scenes than about having a fast-paced, action-packed read. Picture this: it's Atlantic City, circa whatever year Atlantic City went to sh*t (I could Google it, but I'm not a historian). Two unlikely women meet and become friends: Clara Voyant, a teenage psychic, and Lily, an aspiring art curator who moves back to her hometown after being chewed up and spit out by the Manhattan art scene. Throughout all this, sex workers are being murdered and dumped in AC, and no one even notices. Told through multiple perspectives, including the "Janes" who are murdered, it's an extremely compelling read.

We're all going through a sort of grief right now, and this "sad-funny journey through grief" just might be what we all need. Leslie Gray Streeter lost her husband to a sudden heart attack, and finds herself slapped with a label she doesn't want: a widow. She doesn't want pitying looks or whispered sympathies, she doesn't want to wear a black dress and a big hat to her husband's funeral. Black Widow takes readers through the more unexpected aspects of grief, "from coffin shopping to day-drinking, to being a grown-ass woman crying for your mommy, to breaking up and making up with God."
The Herd by Andrea Bartz (March 24, 2020)

Yes, I know I've written about The Herd before, but I'm covering it again because it's just that good. (But actually, if you remembered that I have covered it before, DM me @sarafcarter because you deserve recognition for your photographic memory of useless facts.) This thriller takes place in a famed all-female coworking space… no, not the one you're thinking of, this one's fictional. When the beloved founder is found dead, her best friends have to figure out who killed her, without compromising the future of the coworking space. And if you can't get enough of Andrea Bartz's writing, check out her articles for Betches.
A Mother's Lie by Sarah Zettel (April 7, 2020)

Beth has spent her entire adult life running away from her past, ever since she narrowly saved her daughter from being abducted. But the thing about the past is that it, and the people from it, don't really like to stay buried. And when those people from Beth's past include her two grifter parents, whom she never told her daughter about, let's just say, sh*t goes off the rails. Just a warning if you do buy this book: you may finish it in a day (speaking for myself).
The Chosen Ones by Veronica Roth (April 7, 2020)

It's the adult debut from the author of the Divergent series, and if that didn't sell you right there, I don't know what to tell you. Okay, I do. An evil force called the Dark One tried to end humanity as we know it, and a group of elite teenagers called the Chosen Ones were called into battle to save the world. (Tbh, would be great if we oculd get a couple of supernatural teens to save us right about now.) Fast-forward 10 years, and the Chosen Ones are trying to resume normal lives—that is, until one of their own winds up dead, and they quickly realize the world still needs saving. Told through narrative and enhanced with magazine articles, government briefs, scholarly papers, and even stand-up comedy routine transcripts, the format is really fun and inventive.

Need something lighthearted? You Deserve Each Other is like Bride Wars meets How To Lose A Guy In 10 Days. In it, Naomi Westfield is about to get married to her picture-perfect fiancé, Nicholas Rose. The only problem? She can't stand him. Oh, and that they have an agreement that whoever calls off the engagement has to foot the entire bill. So when Naomi finds out that Nicholas wants out too, they are forced to go head-to-head in a battle of wits, emotional warfare, and pranks to see who will crack first.

Tilly was a bright, carefree little girl, and when her father suddenly disappeared, she and her mom moved into Queenie Malone's Paradise Hotel in Brighton. She eventually falls in love with all the other quirky people there, including Queenie. But when Tilly's mom sends her away to boarding school without warning or explanation, Tilly is betrayed and heartbroken to leave her makeshift family. As a woman, and after her mother's death, she returns to the Paradise Hotel, determined to find out what really happened to make her leave the hotel, and the type of person her mother really was.

While most residents of River Bend, Michigan, never imagine leaving, it's precisely the place three women were desperate to escape. Linda Williams is perpetually dissatisfied. Her mother, Paula, is the opposite—always too sure. Beth DeWitt is one of the town's only black daughters, now a mother of two. Linda, Paula, and Beth's paths collide and a scandal forces Beth to deal with her past. If you just binged Little Fires Everywhere, you'll want to pick up this debut that examines family ties, racial microaggressions, and the power of intergenerational trauma.
Summer Darlings by Brooke Lea Foster (May 5, 2020)

Heddy Winsome is a working class girl from Brooklyn who wants nothing more than to live among the wealthy. She gets a taste of that life in the summer of 1962 when she lands a gig as a nanny for a rich family out on Martha's Vineyard. But as she falls in love with someone on the island, she's forced to reckon with the fact that what you see on the outside (glitz, glamour, nice houses, perfectly coiffed hair) isn't always what's going on on the inside.  


Picture this: Sicily, 1912 Paris, 1927, between the two World Wars. While the city teems with artists and creatives, four regular people are searching for what they've lost. Camille, Marcel Proust's maid, who was supposed to burn all his notebooks but hid one for herself. Souren, an Armenian refugee, who performs puppet shows for children. Guillaume, a lovesick artist who's hounded by debt until Gertrude Stein walks into his studio. And Jean-Paul, a journalist who tells others' stories so he can avoid telling his own. The Paris Hours is told over the course of one day in 1927, when all four characters' stories collide.
Images: David Lezcano / Unsplash; Amazon (10)
Betches may receive a portion of revenue if you click a link and purchase a product or service. The links are independently placed and do not influence editorial content.
Exclusive: Read The First Chapter Of Emily Liebert's Twisty Thriller 'Perfectly Famous'
If you've read one thriller, you start to feel like after a certain point, you've read them all. We get it: the main character had amnesia all along. Two sisters switched places. It gets repetitive. So if you are getting a little fatigued of the same old twists, Emily Liebert's new novel, Perfectly Famous, out June 2, 2020, will be a breath of fresh air, because it's honestly kind of meta: after famous crime novelist's Ward DeFleur's daughter goes missing, the author is in the wind. But one journalist isn't content with letting Ward remain in obscurity, and she becomes obsessed with finding her. This harrowing tale of one woman's infatuation and another woman's fear is full of explosive surprises, perfect for fans of The Night Olivia Fell and Then She Was Gone.
Emily Liebert is the USA Today bestselling author of Pretty Revenge, and Perfectly Famous will be her sixth novel. Perfectly Famous doesn't come out until June 2, but Betches readers can get an exclusive first look at this gripping novel right now.

PROLOGUE
Fame is like a flame. A small flourish of light that's ignited with good intentions and kindled with aggressive aspirations. But as those dreams are stoked, the flame grows fiercer, often too hot to pass your finger through. Fame can spread like a blazing rash, infecting everything and everyone in its path. The flame is inexorable. It can't be stopped. It won't be stopped. Until it's extinguished.
Of course, some notoriety cannot be snuffed out. The force of it is too robust. People covet that fame. They envy it.
Those people become increasingly resentful as their small spark remains just that. No one—they think—deserves to shine forever, to eclipse all the others who are just as worthy of recognition.
Because only one other outcome is possible when a flame refuses to be choked.
It will explode.
CHAPTER 1: WARD
SIX MONTHS AGO
The smooth rhythm of jazz music drifted from the radio as I gazed out the window at the cookie-cutter McMansions with their rambling green lawns, glistening blue swimming pools, and soaring oak trees in a kaleidoscopic of colors. This time of year, the air is crisp but not cold. Children frolick outside until just before bedtime. Doors are left unlocked.
It's safe here in Connecticut.
Ten minutes passed, as we traveled out of the suburban cocoon and through town, until the car pulled to a stop. I checked my reflection in the makeup compact I'd slipped into my purse at the last minute and allowed myself one final swipe of red lipstick, to match the cover of my new novel, Mysterious Stranger. Then I took a deep breath, trapped the air in my lungs for a few seconds longer than usual, and exhaled before the driver came around to open my door.
"Ready, Ms. DeFleur?" He extended his hand, and I accepted it, grateful for the support.
"Yes," I spoke softly and stepped onto the glossy pavement, as pellets of rain struck the umbrella he was holding. One foot in front of the other, I reminded myself. I've done this before. Twelve times. And I'll do it again. I hope.
"Here we go." He hoisted me to standing, and I noticed that a bead of water had tainted my red silk flats like an inkblot in the Rorschach test. I never wear heels. When you're five foot ten, it's hard enough to go unnoticed. "I'll keep you dry."
"Thank you." I nodded and raked my fingers through my thick, tumbling waves of auburn hair.
The line was already wrapped around the side of the building, a buzzing procession of anticipation. Instinctively, I looked behind me. As expected, the parking lot was crowded with sedans and SUVs jockeying for an open spot. To see me. Even after so many years, it's still hard to believe.
Once we were inside, fear rose in my chest. I scanned the troop of men and women, mostly women in dark elastic jeans, stiletto boots, and flowy blouses cut to expose just enough of their assets. The landscape was dizzying. I thought about a quick pivot. I could make it back to the town car before anyone reached me. But I didn't move.
"Hello, everyone," I said louder than I'd expected. I sounded confident. Unlike myself. I smiled appreciatively at the light applause.
"Fabulous, you're here." My publicist, Gwen, swooped in, placed one hand on the small of my back, and cupped my elbow with the other. "Let's get you settled. The signing doesn't officially start for another twenty minutes. We can go over some important items."
"Okay, sure." I allowed her to cart me off.
"In here." She thrust me into a small room with a green tweed couch and a cluttered wooden desk. "Make yourself comfortable. How are you feeling?" She motioned to the couch, dragged the metal desk chair over, and sat down on the edge of it, facing me. Her dark brown eyes were dogged. She'd rimmed them with far too much black eyeliner. And her knee was trembling. Probably from that high-octane coffee-in-a-can she drinks all day.
"Good," I lied.
"Good?"
"Great, I mean. Definitely great," I qualified.
"That's better. Because tonight has to go seamlessly." She maintained eye contact. "This is the first appearance in your fifteen-city tour."
"I know." Between my agent, my publisher, my editor, my editor's assistant, Gwen, Gwen's assistant, and all the other people at Lyons & Wilder responsible for launching my books, I've heard fifteen-city tour more times than my brain can metabolize.
"What I'm saying is that tonight sets the tone." She leaned in closer and searched my face for mutual understanding. "There can't be any . . ." She paused, careful to select the least offensive word. "Issues."
"I get it." It wasn't hard to decipher what she meant by issues. I chose not to mention that it felt like the walls were closing in on us or that I was sweating through my blouse. "Don't worry, it's not my first rodeo."
"Exactly. So here's the plan." Gwen lifted her chin and checked her watch. "I'm going to head out there now and make sure everything is under control and that everyone's ready to roll. You're going to stay here, have some water, have some fruit." She signaled to a platter of neatly arranged slices of pineapple, mango, and cantaloupe, and a few bottles of Evian on the desk. "Then I'm going to come back and get you, and we'll go in together. As always, there's a table set up for you to sign at. There are plenty of Sharpies. We're doing red for this book, as discussed. And clearly your fans are here in droves."
"They never disappoint." I smiled, pleased by my readers' unwavering support.
Anxiety aside, I do realize what a gift that is. There are plenty of authors who write well-received novels, one-hit wonders that skyrocket to the top of the New York Times bestseller list and sell millions of copies. Unfortunately, their sophomore efforts frequently pale in comparison. There are other authors who write five, ten, fifteen books that all do adequately enough to turn a profit and keep their contracts coming. And then there are authors like me, whose audience has doubled, tripled, quadrupled with each new release. Thankfully, so have my advances. But above all that, I feel truly fortunate because my readers are the best readers. They communicate with me, and I communicate with them, from the very safe haven of my home office. Unseen. For that reason, among many others defined by my publishing house, I feel it's my duty to show up for them. In this case, fifteen times over.
"And they never will disappoint," Gwen assured me. "Just keep on being you. That's all you have to do. They love you. Happy, authentic, engaged you."
"Thank you." I've worked with a lot of "Gwens" over the years, some grittier than others. This Gwen is a straight shooter, which I like. We both know that her little pep talk was a warning not to screw things up tonight. "I've got this."
"Excellent." I thought she was going to exhale, possibly reveal a hint of relief that her star thoroughbred was ready to race. But she's still terrified I'll break a leg.
She can't be blamed for that. It has happened before, so to speak. It's lore among the young girls who've passed through the halls of Lyons & Wilder. I've seen the way they size me up. They think I'm fragile.
Ward DeFleur sat on a wall.
Ward DeFleur had a great fall.
All the king's horses and all the king's men.
Couldn't put Ward together again.
Not on Gwen's watch, though. I guarantee she's got an Ace bandage and a tube of Krazy Glue in her purse. She'll repair me if it's the last thing she ever does.
"Sit tight. I won't be gone long." She stood up and clipped her walkie-talkie to her belt.
"One question." I raised my index finger.
"Shoot." Gwen barely looked up from her cell phone. She was already sending a text, probably to my agent, Stephanie, who couldn't be here tonight because her sister is getting married. Apparently, she asked her sister to switch the date and was horrified that she wouldn't. In turn, I was horrified that Stephanie even asked in the first place.
"Is there security?"
"There are guards at all three doors. We're in constant contact."
"Just in case," I added, so as not to seem dramatic.
"Ward," Gwen said with intention. "You're completely covered. Absolutely nothing will go wrong." We locked eyes. "This is your night. Enjoy it." She walked toward the door, turned the knob, and paused. Then she glanced over her shoulder and smiled. "Lucky number thirteen."
"Lucky number thirteen."
Copyright © 2020 by Emily Liebert. From the forthcoming book PERFECTLY FAMOUS to be published by Gallery Books, a Division of Simon & Schuster, Inc. Printed by permission.