The Best 'Bachelorette' Recap You'll Ever Read: Katie, You FOOL
Welcome back to the best Bachelorette recap you'll ever read! When last we left off, the Hyatt was starting to feel less like a nurturing environment for everlasting love and more like the location of sinister otherworldly energy. In the span of 120 minutes (100 of which were devoted to Blake's masturbatory habits—absolutely sinister, I say!!) Katie narrowed down her husband pool from 12 to seven. It was absolute carnage. The last time I saw this much careless disregard for human feeling, I was sifting through my Hinge DMs. Truly chilling. 
First, Katie took out Connor the math teacher/SoulCycle instructor/man-who-is-far-too-comfortable-making-out-with-whiskers-drawn-on-his-face like it was nothing. Did we love Connor? Absolutely not. His signature look involved shirts unbuttoned to his navel, like a guy who has the personality of a Carnival cruise. But the man was precious in the way that you sometimes sympathize with the kid who eats his erasers in the back of the class. It's just sad. And then! While Connor's car is still idling in the Hyatt's driveway, Katie has the audacity to dance on his still-fresh grave by dry humping Blake in a hallway corridor. 
Next on her kill list? The Gossip Girls. Any guy who participated in or was the subject of a house rumor got the axe. It's like Katie performed a full-on exorcism, but instead of purging the house of antichrists, she purged the house of a bunch of dudes with finstas. My girl. 
The Battle Of The One-On-Ones
Which brings us to the present. Going into this week, the question on everyone's mind is who will make it to Hometowns. I have my suspicions about who will or will not be bringing Katie home to a Hyatt conference room to meet their families, but first, let's take a look at the remaining men:
⭐︎ Mike P – 30, a virgin, hopes Jesus will still save those who read erotica
⭐︎ Brendan – Canadian, firefighter, no other distinguishing qualities
⭐︎ Andrew – professional football player, casually the reason I trust men again
⭐︎ Blake – three-time Bachelorette contestant, big horse-girl energy
⭐︎ Michael – widower, single father, humanity's single shining example of decency
⭐︎ Greg – a kid from New Jersey
Out of the guys she has left, two of them—the fire fighter and the virgin—haven't had one-on-one dates with Katie yet. Lucky for them, there are exactly two of those date cards up for grabs this week. Unlucky for them, ABC doesn't operate in happy endings (unless they can orchestrate one through strategic sound bites in the Fantasy Suites). No, Katie gives out her coveted one-on-one dates to Greg and Mike P.
How does Brendan take the news, you may ask? Not well, bitch! He gets sent home mere minutes after the date cards are read, and in doing so the natural order to this world gets restored.
First up is Greg's date and it's all very fine. Katie shows up in a shirt that feels less like a fashion statement and more like a punishment for a high school girl who broke dress code and showed too much collarbone.
Skinny jeans and side part. Come for me Gen Z. #TheBachelorette pic.twitter.com/QubCrFomdB

— Katie Thurston (@katiethurston) July 20, 2021
A travesty. 
Greg spends the majority of the date trying to prove he has substance. Why? I'm not sure. I guess Michael's got the sad dad thing going for him and I'm still personally recovering from Andrew's traumatic experience with biracial dating. I suppose Greg wants to prove he still has mettle. I mean, sure, he did bond with Katie early on over the tragic loss of their fathers but, like, that was week two! Since then he's been letting his Devon Sawa haircut and Resting Sad Face do all the legwork for him. Surely there's more to the story of Greg?
GREG: I've had a life-long battle with insecurity because one time in middle school I went through puberty.
ME: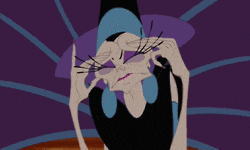 Look, buddy, I'm not trying to discredit your trauma or anything, but until you've been the first girl in your fifth grade class to develop boobs and had to make the harrowing decision of whether to wear a training bra (only sluts wear bras before sixth grade—it was written on the bathroom stall and everything!!) or not wear a training bra (the school called my parents, it was a thing)—I don't want to hear about your middle school drama!
Despite Greg's questionable woes as a middle schooler, Katie seems to dig it and ends up giving him the first confirmed spot in the Hometowns line-up. Mike P's date, on the other hand, doesn't go as smoothly.
Things start off  well enough. Katie tells Mike she never saw herself dating a virgin, but now that she's met him she wants to reconsider. Before Katie is able to even finish that thought, she encounters something straight out of my nightmares: a cuddling community. See, this is the part  of the episode where I'm convinced that Hyatt Regency sits upon a hellmouth of demonic energy. What sick mind devised this? 
View this post on Instagram
You can tell Mike agrees with me. He's looking at this woman with her PhD in cuddles like this is the satanic temptations his pastor warned him about before coming on this show. He seems half tempted to throw his Bible at her and make a run for it. 
Cuddle Queen Jean (yes, that's her title, and yes, part of me died just typing that out) senses their awkwardness and reluctance to engage in non-sexual holds and encourages them to open up to one another. Mike is a little… too honest with Katie. Off screen in an interview, he tells production that spooning Katie reminds him of things he used to do with his mother.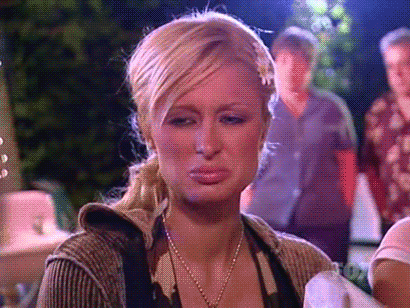 And it's not just one line! If he'd only said it offhandedly once, I may have forgiven him, but the rest of the date he spends constantly comparing Katie to his mother. At one point he even whispers it directly into her ear as he caresses her forearm. Katie's like, "lol!" and then looks directly at the cameras and says "that's a lot" which has to be her safe word. 
Look, I'll be the first to admit that I don't really understand the whole wait-until-marriage thing. It's something I've joked about all season and have constantly ridiculed Mike P about in my recaps because I'm a garbage human. But Mike does seem really sweet and he's been a great sport during every sex-crazed challenge the producers have thrown his way. I still don't think he'll go any farther on this franchise, but at least he's given me something to eviscerate in my group chat. Thank you for your service. 
And it looks like my feelings are spot-on! I'm not sure if it was all the mommy foreplay or that uncalled for whispering, but Katie sends Mike packing before the dinner portion of the date. She gives him the whole "it's not you, it's me" speech and says that they simply aren't there yet for her to invite him to Hometowns. But I think we can all agree that if he'd kept the Norman Bates/Mommy Dearest vibes to a minimum, he might have at least made it to the next rose ceremony.  
My BFA Is Shaking
The group date this week is art themed, and when I say my Bachelor of Fine Arts degree was shaking… I guess instead of having the contestants travel abroad to deeply offend other cultures, the producers thought it would be funny to just debase culture in general.
Case in point: The guys are tasked with creating an abstract portrait of Katie. The examples given to them are various artist interpretations of self-portraits, the majority of which have sexual undertones: up-close shots of flowers in bloom, the center of a dripping fruit, you get the gist. The men, theoretically still refraining from self-love, almost immediately blow their loads as if this is the most pornographic thing they've ever seen. 
I'm almost positive the date was crafted entirely for Blake. If you'll recall, the last time he was on The Bachelorette he went on a similarly themed date where his "self-expression" involved sculpting a giant penis that had to be completely censored on screen. Let's see if Blake's shown any, erm, growth since last season…
BLAKE: I'm trying to make my canvas full of feelings and emotions
ALSO BLAKE: 

At least that's the gist of Blake's artistic expression. Naturally, his painting is so censored all we get is the frame and Blake explaining that "not a lot of species can do" the specific sexual act he drew. At least he's on brand! 
Justice For Andrew
Perhaps the wildest moment from this week was not when Mike P, clad in cult white, gamely whispered "mother" in Katie's ear, but when Katie let Andrew go during the rose ceremony. I was, and absolutely still am, floored by that decision. 
Going into the rose ceremony, Katie had two roses left to give out and three guys on the chopping block: Justin, Andrew, and Blake. (Greg had already scored the one-on-one rose while Michael picked up the group date rose). I assumed Blake would get a rose because Katie seems to have a soft spot for guys who challenge my sanity. Justin seemed like the natural next option to be cut from the competition. I still know nothing about Justin except that his facial expressions will be the sole reason people buy the newest version of What Do You Meme?. I was shocked when instead Katie cut Andrew. Andrew!! WHAT IS WRONG WITH YOU, WOMAN?? I would never eliminate that man. If forced to choose between him and Greg,  I would marry them both and move to Utah. 
View this post on Instagram
Katie, you FOOL!!!
What makes this goodbye all the more painful is that it's dragged out. Katie sends Andrew home at the rose ceremony, but in the last 20 minutes of the episode they reconnect the following day. Andrew shows up at her door wanting to get more closure. They talk and he leaves her a cutesy little letter that says "if you ever change your mind… I'll be here." IF YOU EVER CHANGE YOUR MIND, I'LL BE HERE! Be! still! my! heart! 
Katie immediately goes chasing down the stairs after him—she's really making the camera crew earn their bonus check this year—and straddles him in the Hyatt's lobby. She's, like, aggressively making out with him in a way that makes me question if she gets off to gifs of The Notebook in her downtime. She even invites him back on the show despite her producer vigorously making the cut sign in the background. But Andrew turns her down. That's right: Andrew. turns. her. down. Why must you waste my time like this, ABC? WHY? 
Whatever, all I know is Andrew is single now. So, if you need me I'm just going to finish this box of wine and make magic happen in his DMs. See you hoes next week!
Images: ABC / Craig Sjodin; Giphy (2); Betches (1); @katiethurston /Twitter (1); @andrewzspencer /Instagram (1); @bitchelorette_ /Instagram (1)
The Best 'Bachelorette' Recap You'll Ever Read: Like A Damn Sociopath
Welcome back, friends, to the best Bachelorette recap you'll ever read! When last we left off, Katie, dressed like the bestselling author of some Draco Malfoy fanfic, was in the process of telling the men to f*ck all the way off. All hail the queen. But why stop there? Look, I think it's cute that she thinks staring a man dead in the eye while clearly enunciating her wants and needs is actually going to effect any change in behavior. If that were the case, there wouldn't be so many warrants out for my arrest. If there's anything I know about cis straight men who think they're feminists because they liked a Cheryl Strayed tweet once in their lives, it's that a message only sinks in once it's been keyed onto their car. I don't make the rules, people, I just abide by them!!
Karl Continues To Dig His Own Grave
And let's take a look at the men in question. In true Bachelor form, last week ABC left us hanging at the rose ceremony after Karl revealed to Katie that there were some traitors in her midst. Did he have any evidence to back up his claim up? Absolutely not. Was he reading word-for-word from a script production gave him at the start of the rose ceremony? He'd tell you, but then production would have to kill him. Meanwhile, the rest of the men are one offhanded comment away from turning into Gaston's crowd of peasants ready to slay the beast. In this case, that beast is Karl. 

To be fair, the man did say he was a motivational speaker. Sure, his speeches usually consist of a few memes cobbled together in a slideshow, but it's clear he's stirred up some kind of emotion in this crowd tonight (even if that emotion is homicidal rage). The men continue to ask Karl basic questions about who this "wrong reasons" monster is, and he continues to answer with noncommittal shrugs and anxious looks towards the camera. Don't look at them, Karl. They can't help you now, buddy!
Where are the hosts during all of this, you might be asking? Getting wasted at the hotel bar. Ladies! I know you want to give Katie her space, but MY GOD, put the shot glasses down and check in on this rose ceremony. It's anarchy out there! Katie, after rounding up her errant hosts, voices her concerns over the rose ceremony and reveals she was planning to keep Karl until tonight's events. Tayshia and Kaitlyn tell her to just "go with her gut" which is not so much actual helpful advice as it is words you might find written on a tchotchke in a Cracker Barrel gift store, but fine. 
Honestly, their presence on this show continues to baffle me. What is the point of them hosting at all if this is the kind of advice they're willing to offer up? You'd think since both ladies were Bachelorette leads themselves, they might offer some sage wisdom like "the guy who points the finger usually has three pointing back at himself" but instead they deliver vague platitudes and weak smiles. Where is that sisterhood realness Katie keeps mentioning in all of her post-season interviews? I'm a little disappointed is all I'm saying…
But back to Karl! In the end, Karl's ploy for drama backfires and he gets sent home. It's not so much the hosts' advice to Katie, or even Katie's own feelings on the matter, that gets him the boot. In the end, it's the motivation he inspired in the crowd, the motivation that caused the rest of the men to assemble and campaign to Katie to kick his ass out. Honestly, I'd put that on your resume, Karl. Don't ever doubt your skills, buddy!
Too Much Reality In This Reality TV
Going into week three Katie warned us via an Instagram post that there would be triggering content on tonight's episode. At first, I thought she must be talking about the fact that Nick Viall makes a guest appearance on one of the group dates. I'm pretty sure his presence on my television screen always warrants a warning. Please watch with loved ones? I'm picking up what you're putting down, Katie. Thank you for that. I'll mute my TV. 
nick viall coming back for his 947436th appearance in the bachelor franchise like#TheBachelorette  #bachelorette pic.twitter.com/jv8yFOh2qn

— The Bitchelorette (@Bitchelorette_) June 22, 2021
But as we dive more into the group date it's clear that the trigger warning is actually warranted and not a joking matter at all. Nick helps Katie lead an honesty-first retreat of sorts where the men reveal the darkest parts of themselves. What's crazy is that the men actually do own up to their worst actions. Hunter talks about his messy divorce and the effect it's had on his children. The guy on night one who showed up in a cat onesie, grooming his paws and all, launches into a story about how his alcohol dependency led him to cheat on his girlfriend.
I'm just so floored that they're all taking this seriously. I mean, at the mention of "confessions" I thought at least one of them would start off his monologue with: "just when I thought I said all I can say, my chick on the side said she got one on the way." A missed opportunity, if you will. 
As each of them engage in their confessions, it's then I realize that seeing grown men cry on national television is actually good for my health. My skin is clearing up, my hair is shinier, my acid reflux is practically nonexistent. The healing properties of male tears should be studied in a lab, is all I'm saying.
And, look, I'll admit, I've been hurt by a lot of men in my life. Small hurts, mostly, that have built up until I've become the kind of person who doesn't trust easily, who's a little cynical and a lot prone to setting fires to the things my exes know and love (lol, kidding! My lawyer says I have to clarify that last bit was a joke!!). And I'm sure I'm not alone in those feelings. I'm sure a lot of women feel that way too. But watching these men acknowledge all of their red flags and the ways they've hurt women in the past is… therapeutic in a way? It shows growth. I'm not sure the show is always good at capturing moments like this or even evoking feelings of growth within the cast in ways that don't feel cheesy or outright forced. Moments like these are few and far between. Honestly, who knew male accountability could be so good for the skin?
But the real heart-wrenching moment comes from Katie herself. She ends the sharing circle with her own story—a story she's never even told her mother about—that involves a moment from her youth where she was "involved in a situation where there wasn't consent." She discusses how afterwards she tried to date her attacker rather than come to terms with the fact that she was a victim. Because of her past, she's struggled sexually in relationships and reveals that she hasn't always been so "sex positive" and that's been an issue with some of the men she's dated. Honestly, my heart hurts for her. The thing about Katie that shocks me every week is how deeply relatable she is. Here she is on a date that is basically ABC's version of trauma porn (there's nothing this franchise loves more than to pimp peoples' pain out for viewership). And yet, Katie is able to turn this date into a thoughtful discussion on trauma. She takes control of the narrative in a way that feels real and honest. It's impressive.
Later in the episode, Katie navigates more realness when she invites Michael on the one-on-one date. The majority of their date focuses on Michael's past. He reveals that he is a single dad, widowed after his wife died of breast cancer two years ago. Katie tells him that she will always understand his love for his wife and would never feel intimidated by that relationship. Again, so mature! So much growth! 

Now, does that mean I think they'll end up together? Ehhhh. Look, I love Michael and he warms my heart with his little smile, but a zaddy he is not. Let's be real, he has all of the sex appeal of a cardigan. At one point Katie even tells him that he has pen pal energy, and doesn't that just say it all? I'm not sure there's any chemistry here, but if she's looking for a genuine guy who is here for the right reason, then that alone should win him a rose. 
The House Has A New Villain
With Karl's spectacular demise at the last rose ceremony, we thought evil had been vanquished once and for all. Later in the episode, we learn that evil hadn't been defeated so much as transferred to its next unwilling host: Thomas. Damnit. I knew Katie should have saged that hotel.  
Last week, Thomas came off as suave and attractive. I think I even wrote in my recap that "I have working eyes so I understand his appeal." This week he's coming off like a guy whose hobbies include tripping old people in the street and emotionally hobbling women.
It starts with his group date confession. While the rest of the men are making amends with their past cheating and failed marriages, Thomas takes the whole honesty thing one step too far: He tells Katie that he only came on this show for Instagram likes. Thomas! That might be the song in your heart, but that's not to be expressed on camera! Save that for your confessional, at least. 
Thomas: yeah I thought I could be the next bachelor…

Karl sitting at home: #TheBachelorette pic.twitter.com/pU7TgdWryM

— 𝐤𝐚𝐲𝐲𝐨𝐫𝐤𝐜𝐢𝐭𝐲 (@kayyorkcity) June 22, 2021
It gets worse. He admits that though he has real feelings for Katie now, before coming on the show two weeks ago he went on a date, that's how much he didn't give a sh*t about Katie at first. Very bold to go with the truth like that. While Katie applauds him for his bravery (seriously, Katie? I know he's nice to look at, but COME ON) the men have a harder time accepting his confession. 
And who's leading the angry mob? Aaron. Boy, does that guy love to be at the center of all the drama. Last week it was Cody, now it's his sole mission in life to bring down Thomas. I think Aaron has said "sociopath" more times in the last three minutes than Olivia Rodrigo did on her entire album. And that's saying something!

I mean, do I think Thomas is emotionally manipulating Katie for his own personal gain? 100%. He spends the majority of the group date cocktail hour trying to backtrack his earlier statements. He tells Katie that he's falling in love with her but in classic f*ckboy fashion tells the men the opposite. Oh well, I didn't tell her that I loved her per se, I just told her I loved things about her. But here's the thing: I can already tell Thomas has all the working brain cells as a piece of bologna. He might be an emotional terrorist, but he's also not a very smart one. 
Case in point? The following interaction:
THE MEN: Just tell us, are you here for followers?
THOMAS: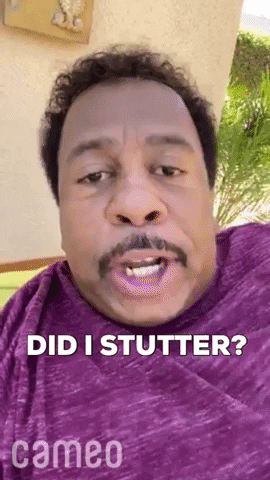 Christ. Look, I'm not worried for Katie in the slightest. It's clear there's something about his tongue energy that she's vibing with, but she's a smart girl. If he was dumb enough to admit his true intentions to her face then he's dumb enough to self-implode in other ways eventually. Until then!
Images: ABC/Craig Sjodin (2); Giphy (3); @bacheloretteabc /Instagram (1); @bitchelorette_ /Twitter (1); @kayyorkcity /Twitter (1)
The Best 'Bachelorette' Recap You'll Ever Read: There Are Some Things You Can't Unsee
Welcome back to the best Bachelorette recap you'll ever read! Keep in mind that the title of this recap has not at all been endorsed by any governing body or organization and is mostly just a manifestation I'm shouting into the abyss after my third glass of wine. I just want to be upfront about that. 
Moving on! For those of you who went into this season blind (you're not better than me), you'll want to meet your new Bachelorette: Katie Thurston. If you're thinking to yourself "who?" and "no, seriously who??" Katie was the girl from Matt James' season of The Bachelor whom I benevolently dubbed "Dildo Girl" in every single one of my recaps. On night one, Katie came out of the limo wide-eyed and fresh-faced, looking less like a girl fit for reality TV and more like a girl who would work the register at a Panera Bread. And I say that with love! I'm thrilled to be watching a girl who looks like she buys her makeup at CVS and has never once in her life heard of a lip filler dare to find love on national television. In fact, if not for the sparkly, average-sized dildo she waved in Matt's face like a baton from her senior year marching band routine, we probably never would have heard from her again. But alas, Dildo Girl was born! 
Unlike previous contestants we've seen on this franchise, Katie did more than just cry and bring general shame to her family name. During her time on The Bachelor, she took on girl-on-girl crime in the house by banishing the words "whore" and "slut" even though that was the majority of the script the producers provided to the girls. (And they would have gotten away with it too if it weren't for that meddling kid!) She tried to normalize sex toys by mentioning it one time as a gimmick and ABC never letting it f*cking die. She wore an ankle length parka to her one-on-one date. The woman was breaking boundaries everywhere she went! So, you could say that I have high hopes for her season.
With that in mind, let's get into last night's episode: the good, the bad, the cringe, and the things that will haunt my spirit until my last dying day.

The Good: First Impressions & The First Impression Rose
Let's start off with the positives from last night (however slim they may be). The theme of this season is clearly "average," if the beginning montage of Katie f*cking up normal day-to-day activities is to be any kind of indicator. Our preview of the men is in much the same vein. Sure, we get some former pro athletes, some CrossFitters, a 40-year-old virgin whose massive bedazzled cross barely hides his repressed sexuality, but there are also just as many teachers, dudes who probably ride New Jersey transit, guys who talk to their grandmas and play with kids. ABC is trying very hard to show us that they've selected average guys who do average things and are totally not at all looking to add thousands of followers so they can become full-time Instagram influencers. 
Even the limo entrance gimmicks were tamer this season, which just goes to show that the ABC intern reading Instagram DMs has finally passed along my demands. Out of the first impressions, there were a few standout guys to me. There was Brendan the Toronto firefighter who looks like he would cheat on you with a Ruby Tuesday waitress if given the chance, but who is so attractive I don't think any of us would care. There was Justin the investment sales consultant who scored the first kiss of the evening. While this is in no way an endorsement for Justin, I would feel remiss if I didn't at least mention him. I mean, who among us hasn't made out with a "sales consultant" early in the night and then promptly forgotten about him for the next guy to buy us a vodka cran?
Andrew S was also memorable as the man who decided that he wanted Katie's first impression of him to be that he lied straight to her face. Bold move, cotton. In fact, one of my favorite moments of the evening was when, after absolutely butchering an English accent in a way that would send chills down the spines of the Windsor family, he asks Katie if the accent is no good and in response she tries to disintegrate into the nearest wall. Let's just say I've witnessed better accents in Winning London. Know your strengths, buddy.
But the real winner of the evening is the first impression rose recipient: New Jersey's Greg Grippo. He came out of the limo looking like a brunette Devon Sawa, handing out macaroni necklaces from his niece, and blushing every time Katie made direct eye contact with him. Honestly, the state of New Jersey hasn't had a win like this since Vinny rebranded himself as the Keto Guido. Look, am I rooting for Greg? Yes. Do I think it's rude that in all the time I spent trolling bars in Red Bank I never once met a Greg, only a man named Lorenzo who flirted with me only long enough to see if I'd pay for his Rolling Rock? I mean, it's something I'll be bringing up with my therapist. It does feel a little kismet the moment Greg and Katie first meet. Greg says Katie looks like a girl from a bar and Katie tries to hide her arousal from the cameras when she says he looks like her ex. If that's not love at first sight, then I don't know what is!! 
View this post on Instagram
The Bad: The Hosts
Look, I know Chris Harrison is bad, bad, bad and we love women supporting women, but the new hosts just didn't work for me. For those of you who weren't aware, while Chris Harrison is off googling racism for the first time in his life, former Bachelorettes Tayshia and Kaitlyn took over as hosts this season. Here's the thing, Tayshia and Kaitlyn's presence makes for a lot of feminine energy that Katie then has to compete with. Tayshia is STUNNING and even though Kaitlyn looked like her lips were struggling to let her speak through all of those fillers, she has the sex appeal of an off-brand Megan Fox. It's a lot of chaotic energy to bring into the mix. 
View this post on Instagram
Then there's the fact that a hero always needs a wise old spirit guide to help them navigate their journey. Where would Buffy be without her watcher? Where would Frodo be without his Gandolf? Kim without her momager? I have makeup brushes older than Tayshia's engagement. What seasoned advice could she possibly give to Katie? At one point in the evening, Katie says her relationship with the hosts feels more like a sisterhood, but I'm not sure that works here. As a person with a biological sister and who spent her entire undergraduate career knee-deep in sorority chants politics, a "sisterhood" only ever encouraged me to hook up with a guy who publicly went by Ugly Paul. But, you know, I'm sure it will all work out for you, Katie!
The Cringe: ABC's Take On Sex Positivity
If there's one thing I hate about Katie being the new Bachelorette, it's that ABC will not stop referring to her as "sex positive." Sex positive makes it sound like she's blazing some sort of trail, holding seminars on the clitoris, and doing Instagram ads for the Kama Sutra. Is she normalizing talking about sex on national television? I guess. But she's not the Wife of Bath, for Christ's sake! She's a twentysomething who owns a vibrator. Welcome to 2021. Maybe she shattered every man in America's ego by insinuating that sex toys facilitate orgasms, not the dude asking "you good?" after ramming a finger into your cervix for five minutes of "foreplay," but the women back home are not surprised! 
As if to highlight Katie's sex queen status, they've dressed her in whore red for her Bachelorette debut. Subtle, ABC. Very subtle. Then there were the limo entrances. Dear god, those limo entrances. I would say the moment it all went downhill was when a grown-ass man decided to bring a blowup doll to the Bachelor mansion. A BLOWUP DOLL. IS NOTHING SACRED ON THIS SHOW ANYMORE?? I think he was trying to do what Katie did with the dildo, as if a tool for female pleasure is similar to a man sticking his penis into a faceless woman made of plastic. Do go on though, pal. 
And the night only goes downhill from there. The remaining men test out every sexual pun they learned in middle school because apparently that's the only mature way to respond to female pleasure. 
MAN WHO THINKS BECAUSE A WOMAN IS A LITTLE WET SHE SQUIRTED: I can't wait to stroke it out with you… with my paintbrush!! Because I'm an artist but you masturbate, get it?!
KATIE: Lol, yeah I love the sexual puns!
ALSO KATIE:

Honestly, Katie, I would quit while you're ahead. 
The Things That Will Haunt My Dreams: The Catastrophe 
There are some things on this franchise that you can't unsee. The string of saliva the cameras zoomed in on after Carly and Evan's first kiss. Kendall Long introducing Arie to her taxidermy collection. Chad waking up on a Mexican beach with a suspicious brown smudge on his shorts.  But the thing that will haunt me until my last dying breath, and perhaps even beyond the grave itself, is Connor B licking his paws on national television and then smearing his cat makeup all over Katie's face. Connor B, a Nashville-based teacher and person who never should have been let out of the cave he grew up in, walked out of the limo in a full-blown cat suit, complete with drawn-on whiskers and an underlying cry for help. Though he looked like a walking, talking fetish, Katie seemed to be into it—proving there is a lid for every pot, even if that pot is probably on a no fly list somewhere. 

And that's all she wrote, friends! Katie called it quits with Austin, Brandon, Gabriel, the man who sells skins out of his van, Landon, Marcus, and Marty. Here's hoping the man who coughed up a fur ball is next!
Images: ABC/Craig Sjodin; Giphy (2); ABC (1); @tvgoldtweets / Instagram (1); @bachelorettewindmill /Instagram (1)
8 Bachelorette Themes That Don't Involve Matching Shirts
Planning a bachelorette party, even without a pandemic, comes with a lot of stress. How many vacation days do you have to take? How much are you going to pay out of pocket? How many bitches are going to bail last minute, leaving you to pick up the bill? And of course, the dreaded, what will our theme be? Now, obviously, the biggest question bachelorettes face is, "is this ever f*cking happening?" With summer and fall weddings getting postponed, bachelorette parties are also getting pushed out—but if you ask us, that just means more time to plan and make it perfect.
I know we all make fun of theme nights/darties, but let's be real, we all do them because of the attention. The only problem? If you go with the expected matching T-shirts, you'll end up at the bar where no less than four other bachelorette parties are doing the exact same theme, stealing your well-deserved popularity. It's hard enough to get everyone to agree to wear something out of the ordinary and coordinate a custom bulk order. If you do that and then don't stand out, what's even the point?
Even though bachelorette parties are probably not happening this summer, it's never too early to start planning for 2021. Plus, any of these can be adapted for a Zoom bachelorette. That's why we're pulling together some of the best "not completely overdone yet" themes that will ensure you get all of the compliments and Instagram likes that you so deserve.
1. Sarongs
Officially the new matching shirts, sarongs are our favorite way to easily coordinate without having to actually like, try. Not only are they cheaper than swimsuits and less cliche than personalized tees, but there's actually a chance that your friends will wear them again, which is basically unheard of in the bridesmaid world.

2.
Neon
It's better than black and it's not as tacky as say, sequins, but it's an easy and cheap way to stand out in a crowd of sashes and tiaras. Odds are you have some neon stashed in the back of your closet from that '80s party you went to in college, so get ready to rock the bright hues like a sign that screams "give me all your attention." Bonus: Even though we've all been stuck inside, the bright colors will make you look sooo tan. 
3. Wigs
Whether everyone's in matching colors or you just let it be a free-for-all, wearing a brightly colored wig out basically guarantees that you're gonna have a wild time. Don't ask me why. I didn't make the rules, that's just how it goes. Maybe it's because you get to devote more time to drinking and less time to getting ready. Maybe it's just the thrill of knowing you have a plethora of fire Instagram captions to choose from when you're drunk posting at 2am ("getting wiggy with it", "wigging out", and my personal fave, "wig-ardium leviosa"). Either way, wigs are the theme for bitches who are here to party. 
4.
Robes and Towels
This is more of a "grab a pic for the 'gram" kind of theme, but come on, that's the whole point of a theme anyway. When you're at your hotel, Airbnb, or getting spa treatments, be sure to get a picture of everyone in their white fluffy robes with towels on their heads. It screams bougie and above the whole "getting sh*tfaced in a shirt that says 'bride tribe'" kind of thing. It also seamlessly transitions for the virtual bachelorette since you definitely didn't want to change out of your robe in the first place.
Now, if you want to wear this outfit out, I can guarantee you'll be the talk of whichever party town you're at. You might have to check your dignity at the door, but don't pretend you weren't planning on doing that anyway.
5.
Leopard/Cheetah
Spots are in full fashion, and we are here for it. Easily the greatest animal print of all time (sucks to suck, zebras), leopard print is fun and sophisticated with just a dash of slutty mixed in for good measure. The only requirement? You have to belt The Cheetah Girls as you're getting ready. It's practically the law.
6.
Spice Girls/Iconic Group
The Cheetah Girls aren't the only group to consider channeling for your bachelorette party. Consider other famous packs like The Spice Girls, The Pink Ladies, The Pretty Poisons, or The Village People. Not only will this give everyone a chance to actually pick what they like, but if you go to a place like Austin, Nashville, or NOLA, folks will literally be stopping you on the street to take your photo. If that isn't the dream of any bachelorette party, I don't know what is.
7. (
Utilize) The Groom
More and more we're seeing parties (and especially brides) channel their groom for the bachelorette. Whether that means plastering his face on koozies, swimsuits, veils, or giant T-shirts, flaunting his mug is a hilarious way to not only match, but low-key make fun of the future hubby. While it's more expensive than say, having everyone wear a bright neon color, what it lacks in frugality it makes up for in pure f*cking hilarity. 
8.
Everyone's A Bride
if your #bacheloretteparty doesn't involve everyone dressing up as brides, you're 1000% doing it wrong. pic.twitter.com/XXev41EEKF

— Rachel Varina (@rachelvarina) March 9, 2020
My personal favorite, there's literally no better way to get in the bridal spirit than having everyone dress up as brides. You might think it will take away from *you* but trust me, you're wrong. You will obviously be the best bride in the group, because hello? You're the f*cking bride. Between Goodwill, Amazon, and your grandma's closet, everyone can come up with a tacky outfit in formal white.
Bottom line, no matter when your bachelorette is or if it's happening in person or over video call, ditch the "we're getting shipfaced" shirts and pick a theme worth posting about. And don't even think about anything "bride tribe"!!
Images: Andrew R Simoneaux; rachelvarina / Twitter, betchesbrides / Instagram (7)
The Betches' Bachelorette Guide To Asheville
Planning sucks, and bachelorette parties are a ton of work. So we're taking all the guesswork out of planning a bachelorette party by breaking down top bachelorette destinations. Our guides will tell you where to stay, eat, party, how to get around, and give you a sample itinerary that you can follow. You're welcome. Read on for our bachelorette guide to Asheville.
If you haven't heard, Asheville, NC, is the spot for all your beer, food, and outdoorsy needs. Having lived here for a solid five years, I can honestly say that Asheville is a place that offers something for everyone. It's got history for mom and dad, it's got an amazing food scene for your Instagram thirst trap friends, it's got amazing beer and breweries for people who give a sh*t about that, and it has stunning scenery and mountain views f*cking everywhere.
Nestled in the Blue Ridge Mountains, Asheville is about to become your new contender for bachelorette parties. Although those words may potentially ruin the city for those of us that live here, I'm fine sharing this slice of Appalachian heaven with some bride tribes and giving you our official bachelorette guide to Asheville.
How To Get There
Getting to Asheville is pretty easy whether you're driving or flying—it just takes a little know-how. From Charlotte or Atlanta, Asheville is only two to three hours away if you drive like a sane person. Raleigh and Nashville are looking at about four-hour trips, and Richmond will take you about six hours. If that all is making your head spin, yes, you can also fly. The Asheville Regional Airport offers a few direct flights from Newark, LaGuardia, DC, and Philly for about $200-$300 roundtrip. There are several direct flights out of Chicago for around $400 roundtrip; non-stops from Dallas and Houston for around $300; and tons of flights from all over Florida for about $200.
Pro tip: If you're having trouble finding a reasonable flight directly into Asheville, you can fly into the Greenville-Spartanburg International Airport, which is only about 45 minutes away from Asheville. You can also fly into Charlotte and make a friend pick you up, or you can take the shuttle.
Once you get to the airport in Asheville, you can grab an Uber or Lyft to bring you to your hotel or Airbnb. If you're flying into Greenville, the airport shuttle will take you directly into Asheville for a decent price.
Where To Stay
Airbnb is going to be your best bet in Asheville since there are tons of bigger homes located around downtown (look for things in the Montford area) that can easily house four or more. If you don't mind a bit of a drive, you can hunt for better options—there's cabin-type sh*t and mountain views a little outside town in Black Mountain, which is east of Asheville and about 20 minutes from downtown; or in Arden, which is south of Asheville, closer to the airport, and also about 20 minutes from downtown.
If you're determined to stay in downtown, though, there are TONS of brand new hotels. The AC Hotel by Marriott is smack in the middle of the action and has a stellar rooftop bar and restaurant. Hotel Indigo is on the edge of downtown and makes for an easy walk into the action, and Aloft is located near the southern side of the city where a lot of the breweries are.
View this post on Instagram
How To Get Around
Asheville has a few different areas, all of which are walkable in and of themselves. To get between said areas, though, you will need an Uber, Lyft, or (the least fun option) a DD. Downtown is completely walkable, and if you were feeling up to it, you could trek over to the River Arts District, as it's only about a mile away, but I'd recommend a car. West Asheville, where you'll be heavily judged just for being part of a bachelorette party, is less of a destination, so I wouldn't recommend bar hopping or shopping much over there; just book a restaurant and GTFO. Biltmore Village is walkable and has some super cute shops, but if you're going to the Biltmore House, you will need a car to drive around the estate.
Where To Eat
There's no shortage of places to eat your weight in, well, anything. Between James Beard-nominated restaurants and breweries with really good food, I'd highly suggest starving yourself the whole week before you get to Asheville so you can stuff yourself once you get there. (Don't actually do that.)
For a fancy or nice dinner, book a month out for Cúrate , Rhubarb, or Benne on Eagle. All three have been nominated for countless awards, received accolades from fancy culinary folks, and/or have been recognized by the foodie establishment for being f*cking delicious. Cúrate specializes in Spanish tapas, a great option for a bachelorette party looking to share literally everything and take a lot of really annoying pics. Get the sangria—you won't be disappointed.
Rhubarb is your classic farm-to-table eatery, but they take it up a notch. Sit out on the patio where you can be serenaded by wandering musicians and buskers, which Asheville has a lot of.
Benne on Eagle is where African meets Appalachian and has some seriously decadent and delicious not-your-average Southern dishes. And while I say these three are for "fancy" dinner, honestly, you could wear old, stained denim shorts and a baseball hat to any restaurant in Asheville and no one would think twice. Thanks, hipsters!
View this post on Instagram
For a more casual atmosphere, you're going to want to hit up Chai Pani. Indian street food may not sound like a great idea when you're binge drinking, but, I promise you, this sh*t is amazing. Get the kale pakoras and okra fries for a life changing experience.
Another adorable spot is Noble's The Greenhouse, where the bright pink interior is begging to be in all your Insta stories.
If you need to up your sugar intake, stop by the French Broad Chocolate Lounge. It's right in the middle of downtown and is sort of a dessert mecca. There will be a line on Friday and Saturday nights, but once you get inside you can indulge in their cookies, cakes, mousses, or liquid truffles—all made with their own bean-to-bar chocolate. Bonus points if you get a wine float, where, like, you put ice cream in your rosé.
Brunch is a way of life in Asheville, so be sure you're carving out time in your day for that sh*t. Tupelo Honey is, honestly, sort of a tourist trap, BUT for good reason. Get the Shoo Mercy pancakes and be ready to never eat again.
Sunny Point Cafe always has a two hour wait, but the West Asheville spot is incredible for when you're hungover (which you will be).
Taco Billy, which specializes in breakfast tacos, is also an amazing breakfast eatery—plus it's across the street from Hole Doughnuts, where you kind of need to go for freshly fried and slightly misshapen treats smothered in cinnamon sugar.
View this post on Instagram
What To Do
As soon as you settle on Asheville for your bachelorette destination, go ahead and book your tickets for the Biltmore Estate. The Vanderbilts' giant Versailles-in-America home is open year-round and you can tour, do wine tastings, take amazing Instas, and pet some cute f*cking animals. Yes, you read that right. There are goats and chickens and sheep and a few giant Clydesdale horses and they all just want LOVE and are conveniently located down the path from the winery. It's like a white girl triathlon.
After you drink and cry over cuddly wuddly animal friends, I'd suggest a visit to the largest brewery in Asheville: Sierra Nevada. Even if you aren't a huge beer fan, this Denver-based beer's operation offers tours, seriously amazing food, a giant outdoor area with fire pits, a stage, games, gardens, and lots of places to just sit, drink, and relax. It's located in South Asheville, and it's definitely a must-add destination to the to-do list.
If you're fancy, book some spa treatments (and say goodbye to your paycheck) at the The Grove Park Inn. The entire spa is cave-like, pools open up to mountain views, mimosas are free, and, if you're a hotel guest, you can stay all day. Just be sure to double-check daily availability, as hotel guests are always given first dibs. If you can't or won't afford a $200 pedi, stop by the inn at sunset for drinks on the sunset terrace instead. Then take pics and annoy everyone.
Lastly, if it's warm and you like the outdoors, Asheville has tons of hiking trails and water adventures on the French Broad River, which runs right through town. There are several tubing companies, so you can pack a floating cooler with booze and meander down the waterway.
Where To Drink
Unlike Nashville, Miami, or NYC, Asheville isn't a party-till-sunrise location, which works in our favor for those of us that like to be in bed before 2am. There are not a lot of places open past, like, midnight, so think more daytime drinking and late-night tapas and less rage-all-night clubs. So if going to bed before the sun comes up is your jam, you'll f*cking love it here.
The good news? Asheville has more breweries per capita than any other city in the U.S. Yeah, think about that for a minute. There are a few bigger breweries that require more than a quick stop, plus tons of smaller breweries where you can jump in, grab a beer, and be on your way. We already talked about Sierra Nevada, which is located sort of out of town (actually super close to the Asheville Airport—about 20 minutes from downtown). New Belgium Brewing also has a huge spot in Asheville. It sits right between downtown and West Asheville, making it an easy day stop. There's always a food truck, lots of beer flight options, and dogs to pet (v important).
View this post on Instagram
If you're downtown, which you will be, there are a few must-stop breweries. Burial Beer Co. is run by really mean hipsters who make really great dark beers—so if you're into coffee stouts, porters, and playing "whose beard is best", this is the place to go. Wicked Weed is one of the OG breweries in town and is a stop that offers beer for everyone's needs. They also operate the Funkatorium, which makes tons of sour beers. That sounds gross, but they're really good and get you pretty f*cked up. Yay! One World Brewing is also in downtown, located in a not-sketchy alleyway. The bar is in a basement with lots of games, so you can collectively embarrass yourselves.
If you get tired of beer, there's a wine bar in the River Arts District—just outside downtown—called Bottle Riot. You can also stop by the plēb urban winery which opened fairly recently in downtown.
Friday, Day 1
Land at the Asheville Airport and take in the mountain views. Ah, nature. Grab an Uber and head to your Airbnb.
Arrive at the hotel/Airbnb and unpack before heading out for drinks and an app (see: margaritas) at En La Calle
Dinner at Cúrate, where you share all the tapas and drink far too much sangria. Try to speak Spanish with a Catalonian accent and definitely offend the chef.
Time to make downtown your bitch! Stop by Burial , Wicked Weed, and One World Brewing before stumbling to French Broad Chocolate for late night chocolate cake, mousse, and wine.
Uber back to the Airbnb. "Now I lay me down to sleep; I pray the Lord my liver to keep."
Saturday, Day 2
Bonjour, Asheville.
Brunch at Tupelo Honey. Eat your weight in pancakes, biscuits, and drown it all with their house-made Bloody Mary.
Grab an Uber and try to make your 1pm house entry time at the Biltmore. Hit the estate winery on your way out for a free tasting, then pet all the animals you can find.
Head back to the hotel/Airbnb to get ready for pre-dinner wine at Bottle Riot before walking next door for dinner at Bull & Beggar in the River Arts District.
Walk or Uber over the bridge to New Belgium for after-dinner beer.
If you need more, Uber to The Double Crown in West Asheville—a locals bar with beer in cans and mixed drinks that are 95% alcohol. This is where you die of alcohol poisoning in a fun way.
Somehow get back to your bed, control the spins, pass out.
Sunday, Day 3
A very quiet brunch at Taco Billy, with doughnuts afterward at Hole. You try desperately not to throw up on the bride-to-be while cursing this f*cking mountain town.
Head back to the hotel/Airbnb to pack and trek to the airport. Swear off beer forever.
Dry heave into a paper bag on the plane and try not to make eye contact with anyone.
Images: @lovenoricreations / Unsplash; achotelasheville, curatetapasbar, chaipani, frenchbroadchocolate, biltmoreestate, omnigrovepark, newbelgium_avl; Instagram
The Betches' Bachelorette Guide To Aspen
Planning sucks, and bachelorette parties are a ton of work. So we're taking all the guesswork out of planning a bachelorette party by breaking down top bachelorette destinations. Our guides will tell you where to stay, eat, party, how to get around, and give you a sample itinerary that you can follow. You're welcome.
If you've been following our @betchesbrides insta and our brand new @betchestravel insta, you probably noticed that we were recently in Aspen for my bachelorette. And since *a lot of you have been asking* for one, here is our itinerary and recommendations.

Getting There
Many cities have direct flights to Aspen, but New York isn't one of them. Even if you're flying direct, delays and full-on cancellations are extremely common at the Aspen airport. Something about the weather and the smallness of the airport, which is the size of like, one floor of a Cheesecake Factory. One solution is to fly through or to Denver or Grand Junction, where if your flight is canceled you can at least drive the last four or two hours (respectively) to Aspen.
Once you finally get to Aspen, however, travel is the opposite experience, aka very convenient. The airport is only 15 minutes from the town and it's extremely easy to get around. Many of the hotels have shuttles that will take you around town, and almost everything is within a 10-minute walk anyway. If you can't get an Uber, there's also a free ride service called Downtowner that will drive you anywhere in Aspen.
We flew out from New York early Friday morning and were in Aspen by noon. We stayed at the W Hotel, which could not have been more perfect for a bachelorette. Not only were they extremely accommodating and helpful, but many of the rooms were set up as 4-queen bunk beds and so could fit 8 people, which made the overall cost of the hotel lower than it would have been. It's also a prime spot for an extremely fun après-ski, which was perfect for a group like ours (likes to have easy access to our beds at all times).
Day 1, Arrival Day

Settle in at the W before going to explore town. Aspen has a ton of great shopping, but the highlight is Kemo Sabe, a western style store where you can get customized hats, cowboy boots, jewelry, and unique clothing. Everything in the store is a splurge, but remember all that money you saved by sharing a hotel room with seven other people?
Stock up on non-sketchy vape pens at a dispensary and grab lunch and drinks at The Little Nell; at either Ajax Tavern, in the lobby, or Chair 9. We went to Chair 9, which became a rager with a DJ after 4pm.
Continue the après next door on the rooftop at the W, which has a bar, heated pool, jacuzzi, and fire pits with blankets for when it gets dark and cold out. Also an insane view of Aspen Moutain, which is basically right next to the roof. Or, you can nap before dinner, up to you.
Dinner at Kenichi: If you want to book the private room for a large group there is a minimum of $1200, so we didn't book it, but they ended up seating us there anyway. They let you plug in your own music and the door closes completely, so you can be as loud and obnoxious as your bachelorette party's hearts desire. Make sure to order the penis dessert which is weirdly anatomically accurate.
Club at Bootsy Bellows: pretty much your classic clurb moment. Other club spots are Escobar and Belly Up, which has live music (check the sched).
Day 2, Rage Day

Wake up probably hungover and head to Spring Café to revive yourself with healthy-ish food that still satisfies the hangover.
Work out at O2, which offers low impact classes like heated power yoga, pilates with a reformer, etc. It's also a casually amazing shopping spot.
Après-ski at the Snow Lodge, a pop-up venue brought to you by the Surf Lodge in Montauk. Overall, it's very similar to the Surf Lodge, with a dining room indoors and a party spot outdoors. You have to email them to make a specific reservation for après-ski (separate from a dining room reservation). The deck is pretty big, they feature DJs and other performers, the food is great, and it's literally next to the Aspen Mountain Gondola. Keep in mind that, unless they have the tent up, it can get pretty cold, but there are space heaters and blankets, and they'll let you move your table inside if you ask.

Nap or continue après-ski at the W, either indoors in the living room or outdoors in the jacuzzi on the roof. If you can make it out any longer, dinner at Acquolina is the perfect place to drunk eat pasta before bed.
Day 3, Ski Day

Breakfast at Poppycock's for classic diner food before a ski day. Your hotel most likely has a shuttle to take you to the mountain if you need it. Here's the deal with the mountains:
Buttermilk Mountain: easiest mountain, perfect for beginners. Even the blues are relatively easy and might be similar to greens on other mountains. Only a 10-minute drive from Aspen town.
Aspen Highlands: The most difficult mountain, also about 10 minutes away from Aspen town. If you're good enough to ski the Highlands, definitely hit up the Cloud Nine Alpine Bistro for a wild après ~experience~. Picture champagne fights, champagne guns, exactly what you want to get all over your ski clothes that you never actually wash. The only drawback is that you have to ski down after, which might be risky if you're drunk and not a great skier. There are also snow cats that can take people down, but they're honestly not 100% reliable to be available when you need them. There are two seatings per day, 11:30am and 2pm, and obviously you want the 2pm but these reservations go quickly, especially on weekends. Reservations open 30 days in advance on Resy so be sure to get on that sh*t asap.
Aspen Mountain: Also referred to as Ajax, it's the most conveniently located (right in the center of town, and several hotels are ski-in, ski-out).
Snowmass: not a bad mountain for beginners, and it's 20 minutes away from Aspen town.

Après-ski at the St. Regis for a more relaxed, cozy vibe in a gorgeous hotel. Literally smells like money. They also have a daily champagne sabering tradition at 4:45 every day, and they'll serve champagne to whoever shows up in the courtyard to watch.
Dinner at Campo de Fiori. Another Italian staple of Aspen, more pasta. Ask to do the shotski at the end.
Day 4, The Accidental Day

Travel home OR if your flight gets canceled and rescheduled for the next day like ours did, use Chase points to book a last-minute stay at the St. Regis and make it a spa day. Try out all the pools and the oxygen bar before getting one of the GMOAT (greatest massages of all time).
Dinner at Clark's Oyster Bar or Matsuhisa, two other must-tries in Aspen.
Overall, a trip to Aspen is fun, cold, and fairly expensive. It's super easy to get around, which gives it a more relaxed vibe than you might assume considering the typical clientele. Plus, it's winter, so you don't have to worry about being in a bathing suit after several consecutive nights of wild bachelorette drinking, making Aspen an obvious spot for the bride who loves mountains, marijuana, and prefers to be in bed by 10.
The Best 'Bachelorette' Recap You'll Ever Read: Entangled In Sin
Sponsored by SkinnyPop
Hometown dates are finally here, and I for one could not be more pleased. This is always one of my favorite episodes of every season, because we really get to know the men on a more intimate level by meeting the psychopaths who raised them. This week, Hannah will be traveling to Peter, Tyler, Luke, and Jed's hometowns, where she'll get to see where each of them gets their deep-seated emotional issues from, or if it's just steroids. Fun! So, let's dive right in, shall we?
Peter The Pilot's Hometown Date
First up, we have Peter in California. Tbh I don't think this date placement bodes well for him. I feel as if the person who goes first is usually not high on the lead's list of priorities. Plus, he's the only one to come from a state where you can't buy a gun at the same place you can buy toilet paper, so that's definitely some points against him.
LOL. ABC, you can't HONESTLY possibly expect us to believe that that's Peter's real car and not something production pulled out of their asses to give him some more sex appeal. There's no way in hell a commercial airline pilot makes that much money. Please.
Peter starts off his date by giving Hannah an airplane tour around Southern California, and this is 100% not the first girl he has given a romantic airplane ride around the city. This is a move right out of his pilot handbook, as it should be. I mean, if the condom Hannah found in his glove compartment on the way over there wasn't indication enough, then the MAKING OUT IN THE SKIES WHILE OPERATING A FLYING MACHINE sure shows us that he has this routine down pat. Kudos to you, Pete!
Whether he is flying you to hometowns and taking you to Bonetown, Pete is going to get you there safely. #TheBachelorette pic.twitter.com/s2es4PBmyt

— Nick Viall (@viallnicholas28) July 9, 2019
Moving on. Peter brings Hannah to meet his parents and his mom is LIVING for her 15 minutes of fame.
PETER'S MOM: Do you love her?
PETER: Well normally my relationships last about as long as the walk from the Delta lounge to the terminal, so I guess so?
At least he's honest!
Meanwhile, Hannah sits down with Peter's brother who tells her that Peter is a "hopeless romantic." Lol, sure, Peter's brother. If by "hopeless romantic" you mean "has definitely banged a girl in every country," then yes, I'm sure Peter that's exactly what Peter is!
Also, is it just me, or does Peter's dad basically look like Captain Lee from Below Deck?

I. Can't. Unsee. It.
Peter starts talking about how deep he's falling for Hannah, but offscreen admits that he can't say "I love you" just yet because he's scared. Meanwhile, Hannah looks like she'd rather endure three hours of Barbara talking about her jewelry making hobby than five minutes of Peter talking about his feelings for her. Uh oh, Petey. It's not looking good for you, buddy!
Tyler's Hometown Date:
Hannah heads to Florida next for Tyler's hometown date, and honestly I'm shocked by what I'm viewing on my screen rn. I was expecting to see, like, cars on fire or people walking around without pants on or at least one white guy rapping. Those scenarios track with my understanding of Florida, not this f*cking paradise. Dare I say Florida…looks…nice? *waits to spontaneously combust*
Okay, Tyler was not f*cking around when he planned this date. Mimosas, boating, and bikinis? HE IS SPEAKING MY LOVE LANGUAGE. If Hannah doesn't choose him in the end then I'm sorry but she can't be helped.
On stop one of Tyler's boat tour, he shows Hannah the house he grew up in before he lost his fortune and only became medium rich, like Kardashians in 2007 rich. He's like "Yeah, now we can only drive by the house in this boat my family owns. It's sad." SO SAD. Shall I get out the world's smallest violin for you, Ty?
Post-boat ride, Tyler and Hannah head to off to meet his parents in the hovel starter mansion they were forced to downsize into. Have any of us known pain like this? (Because I sure would like to).
This is our first glimpse of Tyler's home life and already I like what I'm seeing. And by "what I'm seeing" I mean his brothers because MY GOD this family is beautiful. Do we think they might also be single and desperate? Because HI.
Oh, I forgot Tyler's dad was sick. Now his poor father has to battle for his life and be on this godforsaken show? Was the disease not punishment enough?? Also, he keeps calling Hannah "Miss Hannah" and it's so cute I can't.
Tyler's dad pulls Hannah aside for a heart-to-heart and this sweet angel of a man is giving me such Buddy Garrity vibes it's insane. Hannah's like "Do you think Tyler is ready for an engagement," and his dad replies with "Well he's 26 so…" As if legally being forced off his parent's insurance plan means he's now ready for marriage. WHAT'S YOUR POINT TYLER'S DAD? You can be older than 26 and live a super fulfilling life all alone with nothing but your dog and 12 seasons of Criminal Minds to keep you company! At least that's what I whisper to myself in my darkened living room every time Netflix asks "Are you still watching?"
Tyler must have thought the date went pretty well, because when he walks Hannah out to the car he slides into the backseat with her and immediately starts rubbing one out on her thigh. Or she could be rubbing one out on him. I really can't distinguish whose legs are whose because both of them are wearing matching skin tight white jeans.

Luke's Hometown Date:
Luke's hometown date is up next, and it's the one we've all been waiting for. Why we're in Georgia and not in the basement of ABC studios where the producers grew him in a pod with protein shakes and clean eating for six weeks before casting him on the show this season, I don't know. But I'm willing to play along if you are, Mike Fleiss. Carry on.
Luke tells Hannah he wants to take her to the one place he visits every week: the shower Sunday School! So, let me get this straight. Peter takes Hannah on a plane, Tyler takes Hannah on a boat, and Luke *checks notes* takes Hannah to pray in a stranger's basement? HANNAH HOW ARE YOU SERIOUSLY STILL TORN ABOUT WHICH GUY TO CUT.
Also, Hannah is looking like she wishes she'd worn anything other than that lace silk cami today. I wonder if she'll burst into flames the second she enters the church like the philanderer she is.
LUKE: I was chasing sex. I was entangled in sin.
ENTANGLED IN SIN!! Okay, Luke is acting like he spent his freshman year of college at a bunny farm in New Mexico drowning in booze, pills, and the female flesh. Like, did he steal this speech from Lamar Odom's memoir?
Side note: I'm starting to think Luke channeled all that sexual energy into his eyebrow maintenance because DAMN those are some manicured brows. How have I never noticed those bad boys before??

Okay, how much do we think Luke paid these guys to say those nice things about him? Especially that one comment about him being "giant"? Nice try, Lukie, but this isn't making me think you're a good guy so much as you might be involved in a cult.
Hannah meets his family next, and before grandma can even scoot over on the couch to make room for her, Hannah starts reading through her and Luke's couples therapy transcript RIGHT IN FRONT OF THEM. Like, why is she talking about the house drama in front of his entire family? She's like "it started out great with your son, but then he turned into a total piece of sh*t. Lol! When's dinner??"
Watching Luke's family unequivocally defend him is making me understand why Luke thinks he's infallible. They're saying that the show made him act the way he has for the past eight weeks and while, yes, that might be a little true, it can't explain away all of his toxic behavior. After Hannah tells his family about his aggression and blatant disregard for her wants they laugh it off in a "boys will be boys" kind of way, and it's sickening.
LUKE'S DAD: Luke's a great guy!
LUKE'S BROTHER: Luke's a great guy!
RANDOM CHURCH GUY: Luke's a great guy!
JESUS FROM THE SHOWER: Luke's a great guy!
HANNAH: You're right, I think I'm in love with him.
Go home, Hannah, you're brainwashed!
Jed's Hometown Date:
Last but not least, Hannah heads to Nashville for Jed's hometown date, where I'm sure they'll spend the majority of their date actively avoiding all the places he took his other girlfriend in Nashville. So what does that leave? The back alley behind the Starbucks? That said, I do feel like these two have the best chemistry out of everyone this season. Then again, Jed was a Chippendales dancer so he has been known to manufacture chemistry with a pole.
Speaking of manufactured bullsh*t, I can't listen to one more Jed Wyatt original. You guys, I just can't. He's like "and lookie what we have here? We just happen to be by my recording studio!!" Yes, what fortuitous timing, indeed. And look! They're going to write a song together. How spontaneous and crazy and I'm sure this won't at all be available on iTunes tomorrow, but you can use code "JED WYATT" at checkout just in case.
After Jed's done with his weird Johnny Cash foreplay, he takes Hannah to meet his family and—more importantly—the family dog. Okay, Jed's family seems very confused about why Hannah is meeting them. It's like they knew they were being filmed that day, but they just thought it was for his audition for The Voice and not The Bachelorette.

The face you make when you were expecting to meet Blake Shelton at the end of the day not a former 4th place beauty queen.
JED'S DAD: It's hard for me to wrap my head around all of this because he told me it was just for publicity
YOU AND ME BOTH MR. WYATT. Also, does anyone get the sense that in Mr. Wyatt's wildest dreams he's Billy Ray Cyrus? Just me?

Meanwhile, the conversation isn't going any better between Hannah and Jed's mom. Hannah asks her if she thinks Jed is ready for engagement and she all but says her son ain't sh*t.
HANNAH: Your son seems really great.
JED'S MOM: He is great.
HANNAH: Will he treat me right?
JED'S MOM: Lol not a chance.
Well if that's not a ringing endorsement for legally binding yourself to someone until the end of time then I don't know what is!
The Rose Ceremony:
Moving on to the rose ceremony. Hannah laments having to choose between three guys she's into who are ready for marriage, and one guy she's into who is ready for a record deal. It's a real Sophie's Choice.
HANNAH: How to you compare apples to oranges to kiwis to tomatoes?
CHRIS HARRISON: Yeah, I don't care.
Oh, Chris. We've missed you buddy!
Hannah starts handing out roses and I'm SHOCKED that it's down to Jed and Luke. We know from the promos ABC keeps shoving down our throats that Luke makes it to the fantasy suites thanks to that clip of him telling Hannah it's only okay when *men* sleep with multiple people at once,  and I honestly didn't think Jed would be going home after he said the L word. Parental sabotage or no. Rather than make a decision, Hannah does what I do when I'm under a modicum of stress: flee the scene.

I love that it took Chris Harrison a solid 15 minutes before walking over there to comfort her. I know it's confusing because after the fence jumping incident of 2019 you bartered your way to less screen time for more pay, but it's actually your job to comfort the lead, Chris!
Hannah keeps saying that she hasn't had time to "dive in" with these relationships, but she really wants to "dive in" with each of the men and she's definitely talking about banging them, right? Like, "dive" has to be a euphemism for their penises, yes?
Hannah returns to the rose ceremony and declares that she absolutely cannot make a decision and then metaphorically stamps her foot in protest. Luke looks completely unfazed by this change of events while Jed looks weirdly upset for someone who was only planning to make it to the top five to begin with.
LMAO CHRIS. He's like "here are the roses you asked for, you ungrateful bitch" and hands Hannah a second rose. So she's just allowed to keep all four of them now? Do the rules just not apply anymore? ARE WE JUST GOING TO LIVE IN ANARCHY LIKE THIS?!
Sighs. I guess we will—at least until next week when Hannah finally gets to see their penises more from them and can make a decision. Until next week!
Images: Giphy (3); ABC (3); @shesallbach /Instagram (1); @viallnicholas28 /Twitter (1)
The Best 'Bachelorette' Recap You'll Ever Read: Garrett Is A Messy Bitch
Sponsored by SkinnyPop
Hello, Bachelor fam, and welcome back to your regularly scheduled Bachelorette recap! Yes it's the week of July 4th and, yes, ABC had the audacity to air a new episode right in the middle of my family's vacation. It's fine, I'm only having to stream the episode on my phone from a diner down the street because it had better WiFi. IT'S FINE.
Now, when last we left off, Luke, like a cockroach after the rapture, had somehow managed to survive yet another rose ceremony even though he's apparently very short?? Someone pointed this out in the comments a few weeks back, and now I can't unsee it. It presents a major flaw in my argument that the only reason Hannah likes him is because he's tall. In fact, upon further inspection, it appears not only is he short but he's entire heads shorter than the rest of the men:
Entire ! Heads ! Shorter !!!!
This realization is warping my sense of reality as I know it.
Which brings us to this week: Hannah and the men are set to leave Latvia and this feels like a win for them. It's been almost three weeks of Latvia and I didn't think we'd ever make it out of that godforsaken country. Good job, kids! We're told that they'll spend the final week before Hometowns in the Netherlands. I can only assume they chose this locale for the Instagrams and I support the shamelessness.
Jed's One-On-One Date:
The first one-on-one date of the week goes to Jed and his burgeoning music career, which I'm sure he'll bring up the first chance he can get. I hope trading your soul to Mike Fleiss for a few measly iTunes downloads was worth it, Jed!
TYLER: He didn't bring his guitar did he?
HE DIDN'T BRING HIS GUITAR DID HE. I'm truly living for this new, petty side of Tyler. If I didn't love him before, I certainly do now that he's delivering more shade than my mother complimenting any one of my IG posts.
It's unclear what the purpose of their date is other than to catch footage of them looking like assholes in the Netherlands. Seriously, what is the point of this date? There's lots of skipping and far too many Annabelle-esque toys watching them from street corners for my liking.
The two come across  a real live Dutch couple who seem both intrigued, and yet very alarmed by the reality TV show invading their homeland.
OLD WOMAN: Where are you from?
JED: English
Jesus f*cking Christ. First of all, Jed, butchering the English language like that clearly makes you American! Second of all, do we think once this season is all said and done Jed will show up after filming rocking a British accent and acting like he's the long-lost fifth member of The Beatles? Who wants to start taking bets now?
I love that this old woman is questioning Jed's intentions. It's nice to know at least one person in Hannah's life isn't falling for his singer/songwriter bullsh*t. She's like "you love her, yes?" and Jed looks like he's about to mention how he might be on tour soon and won't have a lot of time for a relationship.
Jed tells Hannah he wishes she would "open up more" and I'm almost certain he's talking about her legs. Jed, you little rascal! Also, I think it's rich that he wants Hannah to be more vulnerable with him WHEN HE HAS ANOTHER GIRLFRIEND BACK HOME. Like, maybe you should open up about the fact that you're a lying, cheating, McCheaterson mmkay?
His f*ckboy manipulation tactics are clearly paying off though because Hannah is still questioning herself during the cocktail portion of the date even though she's the goddamn Bachelorette. In her interview aside Hannah is like "I know I need to own my feelings and that's why I dressed like I'm about to win a debate in the primaries." I paraphrase.
HANNAH: I knew I was falling for you when we were in that little market and you clicked your heels like that.
Ah, yes. How could you NOT fall in love with a stripper's dance moves, amiright Hans?
Tyler's One-On-One Date:
I'll admit I didn't watch most of the beginning of this date, because as far as I'm concerned Tyler is making it all the way to the end, and if he doesn't then I'll just be here waiting in the wings his Instagram DMs. Either way, I'm not worried about him, and can't fathom a man who says things like "I'll take you at your highs and I'll take you at your lows" not making it to Hometowns.

There's just no way!
From what I gather, the two of them are also on a pointless date where they just wander around aimlessly in a foreign country. Look, if I wanted to watch Americans dry heave after eating foreign delicacies I would tune into CNN's coverage of the President's trip to North Korea.
Okay, they are talking with their faces very close together. Like, far too close together for two people who just ate slimy fish. Okay, what does Hannah want Tyler to say exactly? She's like "I want you to explain in excruciating detail the ways in which you pine for me" but, like, he already said he's into you, Hannah! What more do you want from him??
Despite all of this, Tyler gets the rose and will also be joining Jed next week in Hometowns. I just hope Hannah gets all her vaccines before heading to Florida!!!
Connor Gets The Boot
Meanwhile, the men find out that Mike is getting the third and final one-on-one date of the week, and Connor looks like someone just stole his favorite eraser. I've said it once, and I'll say it again, Connor has the energy of a 12-year-old boy with a crush on his babysitter. Nothing about him says "husband material," and everything about him says "I spend all my free time doodling Mr. Hannah Brown into my diary."
He knocks on Hannah's door in what I guess is an attempt to carve out some one-on-one time with her, but it feels a little too late for that. Oh god, his voice is warbling like he might cry at any second and I can't watch this moving trainwreck. I CAN'T. *turns up volume*
CONNOR: I don't always stick out in a crowd but I want to stick out with you.
EVERY WOMAN IN AMERICA RN:


He keeps referencing their one-on-one date as the pivotal moment in their relationship and it's like, kid, she literally tried to call out sick for it! Your sad handwritten Post-It notes meant nothing to her!
Hannah finally bites the bullet and sends Connor home—she doesn't even wait for the group date. Savage. I do love that he was politely salty on his way out, (or as salty as a grown man wearing Sperrys and capri pants could possibly be). She's like "I needed more time with you" and he's like "yeah no shit…that's why I showed up at your door to roast you about not giving me a one-on-one."
Oh, Connor. Maybe you can share your favorite eraser with someone in Paradise. Keep your chin up, little buddy!
Mike's One-On-One Date:
Of course the Bachelorette producers would send Hannah and Mike to The Hague, where they can dry hump in the very spot where global peace was once brokered. HAVE THEY NO SHAME? And since their shamelessness knows no bounds, they send Mike and Hannah to visit a Dutch artist for their date. They are instructed to paint each other and DEAR GOD if I have to witness another Carly/Evan body painting nightmare I will f*cking scream.
Okay, Mike is taking this painting activity way too seriously. He's critiquing Hannah's drawing of him as if his own work does not resemble the monster from Bird Box. Why do I have a feeling that Mike is the type of guy who considers it a good time to frequently visit Wine and Design and then critique the instructor?
MIKE: I love art
ALSO MIKE:


Mike tells Hannah that he sees her as his future wife and she visibly cringes. This doesn't bode well for the rest of their date. Tbh I don't see their connection at all. I mean, Mike is pulling out all the stops with her and she just doesn't seem into it.
Cut to the evening portion of the date, where Hannah is patrolling the halls of the art museum and trying not to snot all over the priceless art pieces she's sobbing so hard. Hannah's gazing up at The Girl With The Pearl Earring as if the art is moving her and those aren't tears of panic brought on by the thought of spending the rest of her life with a guy who calls her "queen" every other time he sees her.
Hannah shows up to the cocktail portion still sniveling, and it's not looking good for Mike. Then again, Hannah is always crying at cocktail parties so maybe he thinks she's just drunk again. It would be a fair assumption. Though she's dressed like she's headed to an enemy's funeral, so that should really be a dead giveaway as to where this evening is going.
HANNAH: It's over, Mike.
MIKE: I don't know what to say except…thank you.
THANK YOU?! Did Mike seriously just thank Hannah for this experience? Wowwww. The devil works hard, but Mike is working harder for his spot as Bachelor 2020. Good luck with the campaigning, buddy!
The Group Date:
With Mike and Connor both eliminated, that leaves two roses up for grabs on the group date with Peter The Pilot, Garrett, and Luke. Once again, there appears to be no theme or planned activity for the date, just a discarded cheese plate and stilted conversations. It's almost as if verbally sparring with Luke is the planned activity and whoever makes it out alive gets to go to Hometowns. May the odds be ever in your favor, boys!

Speaking of which, Luke starts things off by tattling on Garrett to Hannah and it's like HOW can she possibly still want to sleep with him after this? To phrase it in Hannah's own words: it is BEFUMBLING to me how he can continue to advance week after week. I feel like their conversations are similar to ones I've had moderating a fight between my two friends in seventh grade when they couldn't agree on if they were Team Lindsay Lohan or Team Hilary Duff during the Aaron Carter debacle.
And you know what? Garrett isn't really any better. I originally thought he'd go pretty far since he's 1) hot and 2) also from Alabama, but I find him to be equally as psychotic. He's getting way too much joy out of this drama with Luke when he should be focusing on Hannah.
Okay, this entire fight has to be scripted. These are not real words humans from earth say to each other. Case in point: no one says bologna that much.
Meanwhile, Peter is out here using all of the pilot lines in his arsenal. And you know what? It's WORKING FOR ME. Even though Peter has definitely slept with 500 women and probably has his own version of the Derek Jeter "thank you for sex" gift basket (but it has like a little pair of wings in it and some mini bags of pretzels), he's still coming out on top compared with these two psychos.
It works for Hannah too because she gives him a rose, which means now we're down to Luke and Garrett. Luke pulls has one last card up his sleeve, and it's the Jesus in the shower thing.
Hannah is nodding her head along to this story as if Luke isn't literally describing having an orgasm in the shower. He saying things like "then I just let go" and "this is heaven" and it's like WE GET IT, WEIRDO, YOU WERE JERKING OFF IN THE SHOWER.
Garrett takes the opposite route by regurgitating word-for-word speeches of past years about falling in love, but I feel nothing when he speaks. Like, he could be listing his grocery list for how impassioned this sounds.
It's time to give out the final rose and Hannah looks distressed at her two choices. Perhaps she should consult her art again. She says she has to "go with her heart" which I guess means the man with a steroid addiction because Luke is the last guy going to Hometowns!
And on that note, I'm outtie betches! While it's been fun furiously recapping on stolen diner WiFi, our time together has come to an end. See you next week for Hometowns!
Images: ABC; Giphy (4); @luke_parker777 /Instagram (1); @bacheloretteabc /Instagram (1)