The Best 'Bachelor' Recap You'll Ever Read: Justice For Dildo Girl!
Well, well, well, what do you know? Another Monday come and gone where instead of doing the laundry that's been piling up on my floor, threatening to swallow my dog whole, I'm instead chained to my TV, investing what's left of my time, energy, and life force into a man whose entire personality is wrapped up in his ability to wear a turtleneck. This is truly my cross to bear. 
The 2-On-1 & Rose Ceremony
Last week, we left things off with the introduction of a 2-on-1: MJ vs. Jessenia. As a reminder, MJ has not put on concealer even once during her entire stay in Pennsylvania, which tells us that she has absolutely nothing to lose going into this fight. Then there's the fact that she's, ya know, terrifying. Matt might not have a choice about who he's going to eliminate. Once MJ gets through with her, I'm willing to bet the only things left of Jessenia will be hair extensions and body glitter. 
Jessenia tells Matt that MJ is the last of Victoria's gang of middle school bullies. She says that everything MJ does comes from "a place of malice," to which Matt responds, "that's a bummer." A BUMMER?! A bummer is when you accidentally step in gum, not when you find out the girl you want to bang likes to spend her free time stealing people's lunch money and giving swirlies. 
View this post on Instagram
Honestly, things are not looking good for Jessenia. For one, who even is she? Has she been on this show for the last six weeks? I couldn't say. Also, MJ defending her actions rn sounds a lot like me not apologizing for bad behavior after a blackout. "I'm mentally and emotionally exhausted and now I'm having my character attacked. Also, I left my card at Papaya Dog so I'm a little fragile, okay?!" 
MJ: I had a weak bitch moment, but now I'm back.
Okay, I didn't realize MJ was a goddamn poet. Brb just going to change my last will and testament to include the stipulation that this phrase must be written on my headstone. The voice of our generation, people. She should be a motivational speaker.
Jessenia's like "you know what Meredith" and I'm f*cking dead. She brought out the first names!! She means business now. Next, the hoop earrings come out. 
You can tell Matt just does not care about this feud. He created a safe space for the women last week! What more do we want from him?? Also, I imagine that when Chris handed him the date card for this, he was like, "a 2-on-1 with who and who??" I mean, he probably remembers MJ for her hair, but Jessenia he definitely only managed to recall because an intern held up a cue card with her name on it. 
Oh WOW. Meredith goes home?? I'm shocked. There aren't even any words exchanged between the two on her way out, just exaggerated eye-rolls during her last camera confessional in the limo. Makes you long for the days when 2-on-1's ended with a girl being stranded on an island realizing she's gonna have to Castaway her way home.

#tbt
Back at the rose ceremony, Matt decides to forgo the rest of the cocktail hour entirely and head straight into eliminations. The girls hear this and act like Chris Harrison just told them that they'll need to sacrifice grandma at the rose ceremony if they want to make it to next week. Girls! This is not that serious! God, I wish the things that were "emotionally draining" for me were cocktail parties. You know, instead of small things like my potential unemployment, a global pandemic, and dying alone. 
Here's the body count from tonight's rose ceremony:
Lmao, I love that Ryan won't leave. She's still lined up with the other girls hoping Matt won't notice if she blends into this crowd of tulle and hairspray. Nice try, girl! I will say it's that kind of psycho energy that lives up to our namesake. Well done, Ry. Well done.  
Thank You For Your Feedback
I can already tell that production is going to spend a stupid amount of time this week trying to stir up drama between Katie and Serena C. Why? I guess with Victoria gone and Matt proving that a spoon has more personality than him, they needed to do something for ratings. That said, coming after my girl like this certainly ain't it.
Here's how the drama started: At the rose ceremony, Serena was pissed that she didn't get any alone time with Matt so she blamed it on… Katie? This culminated in a screaming match between the two the next day and Serena whispering "sex positivity" like someone who has only ever faked orgasms, including with herself. Honestly, I have nothing to say about this fight. Katie is perfect and at the end of the day she'll be fine. Meanwhile, Serena is being held together by eyelash glue and not much else. 

THE QUEEN HAS SPOKEN. GOODBYE. 
Pieper's One-On-One
Before I even dive into this date I would just like to have it on record that Pieper's mother should be reimbursing me with hazard pay for having to type out "PIEper" so many times in this recap. That is not a correct spelling of a name, this is a form of wartime torture.
Matt picks PIEper up in the dead of night and, god, is that ANOTHER turtleneck?! What is he hiding under there? I feel like at the end of the season we're going to learn Matt was the woman in that scary fable English teachers always made us read growing up. You know, the one who had to wear a choker necklace at all times or her head would roll off her neck? It's the only reasonable explanation for all the turtlenecks!!

Matt walks PIEper through some sketchy woods and and it's like, is murder the activity for today's date? Are they going to compare serial killer documentary notes and see who knows more about disposing of a body? Because I could get behind that…
Matt pulls a lever from behind some shrubbery, and an entire carnival lights up. Okay, there's no way that lever turned all of that on. I'll suspend disbelief for a lot, BUT NOT THAT, ABC. Also, I hate carnivals on principle, so I'm already not loving this date. They're like, nuzzling noses and all I can think about are the toothless sex predators who usually run those machines. Ah, the ambiance.
View this post on Instagram
This date is generically cute and so are Matt and PIEper as a couple. We learn that PIEper's issue is that growing up her mother didn't say "I love you" enough to her. So, she was given not enough positive affirmations, but far too many vowels for one name. The horror. 
PIEper gets a rose and a personal country concert that literally no one asked for. I'm not sure who I feel more uncomfortable for rn: PIEper as Matt tries to get to third base with her in front of God and Temecula Road, or the band for actually having to come out of quarantine to sing to a crowd of two horned-up Instagram stars. It's a hard no from me all around.
The Group Date

This week Matt really wants to focus on his connections with the women. So, naturally, his first thought was bowling. Okay, I really can't get over how much better this resort is than La Quinta. Everything at La Quinta was like, "we could… have a pool party?" I mean, is this an activity more appropriate for nannying when the weather is sh*t then as a romantic outing with a harem of women? Absolutely. But at least it is an activity. 
Of course this date is not just something the producers thought of to torture Kit's delicate sensibilities (you know she asked production if she could get bowling shoes with the red bottoms). The women are also going to be pitted against each other for our entertainment in the hopes of winning some alone time with Matt.
CHELSEA: I expected there to be a twist but not the twist they use literally every week.
Yeah, girl. It's wild how that shakes out. 
View this post on Instagram
Despite Chelsea being very thrown off about the "twist" her pink team manages to win. Now that I'm seeing Chelsea and Michelle stand next to the other girls, I'm not surprised they landed the W. Michelle's arms make Michael Phelps' look stumpy. I mean seriously how tall are these girls? I feel like they could hold a magnifying glass over me and watch me sizzle on the sidewalk, they're so tall. 
Matt has not the heart to send the losers home without any alone time. Rachael's in that group and he really wanted to suck face with her later. No, the blue team is allowed entry to the premises but their punishment is having to compete with Chelsea in her little lime number while trying to create sexual energy out of a bowling uniform. Good luck, ladies!
Nothing else of note happens on the group date. Serena P tells Matt she's falling for him and Chelsea tells Matt she's falling into a pit of anxiety. Romantic! Somehow Michelle comes away with the rose.
Katie's One-On-One
Our queen, Dildo Girl, gets the final one-on-one date of the week. Wow, what a fun sentence to write. Makes the massive loans for that college degree all worth it. Matt pregames his date by playing pool with Tyler C. He wants advice from someone who has done this before.
MATT: I've seen this process work for Tyler and I want it to work for me. 
Um, how did this process "work" for Tyler exactly? He didn't find love! He came in second! If by "work" you mean that he got to bang Gigi Hadid and club hop with Kylie and Stassie, then yeah, I guess you could say this process "worked" for him. Is that how you're measuring success these days, Mattie?

Matt tells Tyler about Katie's "cactus sized vibrator" and it's like… that vibrator looked pretty normal sized to me? Please tell me you're not one of those guys who gets weird when a girl brings a little extra help into the bedroom. How else do you expect her to cum? From, like, you and your sexual prowess? Lol. That's cute, sweetie.
Also, hearing their tinkling little laughs is giving me PTSD from watching that video of the two of them cackling over comments body shaming Victoria. Watch what you say about my girl Katie, boys. 
Ah, I see Tyler C is not only here for his "success story" but rather to serve as eye candy for the audience back home. ABC really understands their base, then. Matt invites Katie to help him torture his friend during his spa day, and I'm guessing this is the part where we're all supposed to see that Matt has a personality?? Honestly, I've seen scarier pranks in a middle school girls locker room. 
Watching Katie and Matt snicker over the masseuse calling Tyler "Kyler" is making me a little sad, because I just don't see this for her. I'm getting a lot of buddy vibes here. 
As we transition into the cocktail portion of the evening, I'm worried Katie doesn't realize this is a one-on-one date. Why does she look like she's going to a work dinner where she'll have to fend off advances from the older partners? She's wearing a puffer coat, for chrissakes! I've dressed sluttier to a 10am status meeting. Come on girl, show some cleavage at least!
Their dinner feels… bland. And I hate saying that because Katie is my QUEEN but I just don't see it for them. Matt feels the same because he sends her home before they've even had a chance to "cheers" to love. I mean, he does pick up the rose first and dangle it in front of her face like an asshole, but eventually he gets to the part about sending her home. Katie, I'd like to thank you and your cactus-sized vibrator for your service this season. You will be missed. 
The Return of Heather
Earlier this episode Heather Martin (little miss never been kissed from Colton's season) rolled up HOT to the substitute Bachelor Mansion. And by "hot" I mean in a rented minivan that had major bible study carpool energy. 
HEATHER: Hey Chris! Do you think you can tell these guys to let me in? It's me! Heather!!
CHRIS HARRISON: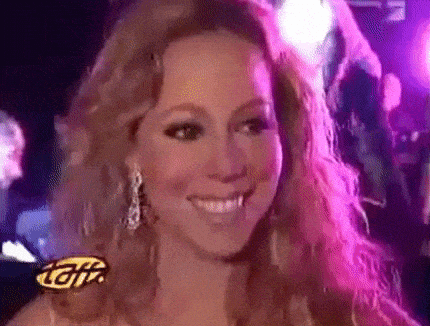 I love that Chris is like, "I'm not sure if you heard but we're in quarantine over here and I saw you shot-gunning Lime-A-ritas with Hannah B at Venice Beach on IG last Saturday, so I can't really let you in." Way to hold your ground, Chris! 
Heather tells Chris that even though she's never met Matt James in person before, her bestie Hannah B says they'd be perfect for each other and so she just had to drive across the country in the middle of a global pandemic to see if Matt is better at closed-mouth kisses than Colton. Well, when you put it like that, Heather, that doesn't sound deranged at all! 
View this post on Instagram
Production puts Heather in quarantine and spends several moments throughout the episode "checking in" on her. Heather seems like the kind of girl who got one "you're hilarious" comment on a TikTok, took that feedback, and f*cking ran with it. It's the only explanation for the comedic atrocities happening on my screen rn. Haven't you embarrassed yourself enough, Heather?
Eventually, Heather is allowed out of her cage and arrives at the substitute Bachelor mansion in her minivan (seriously, this is giving me so much life!!), dressed like Bridal Barbie. My favorite part about her entrance is when she couldn't figure out how to open the revolving door. She, like, paws at it for a second and then looks around for help before a cameraman finally takes pity on her and helpfully mouths "push." I mean, if the other girls are feeling so threatened by her all they need to do is dangle a shiny object in front of her and back away slowly. That'll keep her distracted for hours. 
Matt is trying to play it like he's never seen Heather before in his life, but he is being wayyyy to touchy-feely with his hands. Like, do strangers touch each other like that? The touching is very familiar. 
While Matt deals with Heather, the rest of the ladies are busy filing their manicures into shivs in the lobby. They are pissed. Serena C's eyelash extension is pulsing with fury, Serena P is butchering her adjectives. Things are about to get rage-ful, folks! See you next week!
Images: ABC/Craig Sjodin (2); Giphy (3); @bachelorabc /Instagram (1); @reality_hoes_ /Instagram (1); @bachelor.tea /Instagram (1); ABC (2); @mattjames919 /Instagram (1)
The Best 'Bachelor' Recap You'll Ever Read: The Girls Have Gone Wild
Well, betches, we are back for yet another week of The Bachelor, or as I like to call it these days, What New And Exciting Personality Will Queen Victoria Develop Next? Truly, it's thrilling to consider. 
Last week, we watched Victoria pull the single greatest PR stunt since Kris Jenner turned a sex tape into a billion-dollar career. She managed to not only redeem her middle school bully status within the house (while still looking and acting like the hungover raccoon she's always been) but she also managed to make the girl with the dying dad into look worse than Ted Bundy. I've never seen such a thing take place in this franchise. I mean, Victoria looks like someone better suited to be cussing out a gas attendant at a WaWa. She shouldn't be able to hold any sway over these ladies and their reputations! Make it make sense!
KRIS JENNER WATCHING QUEEN V DESTROY SARAH FROM HER LIVING ROOM, ALREADY ON HER SECOND BOTTLE OF CHARDONNAY: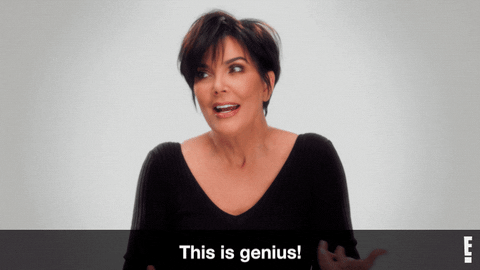 I will say, every week Victoria looks more and more beat up. Like, why does she look like she just escaped the Texas Chainsaw Massacre? Has Harry Potter destroyed one of her horcruxes or something? What's really going on here?
The rest of the group date from last week (because, yes, we still have to finish out a group date) goes about as well as can be expected. Matt looks like he would rather be in a dark room listening to "Drivers License" and sniffing Sarah's pillow, but he manages to muster up a small amount of energy to show up for the rest of the ladies. The way he puts it is that this is HIS journey, and he's not going to let anyone ruin it for him. I believe he stole that line directly from an episode of My Super Sweet 16 when Ava's dad refused to import foreign male models to act as eye candy for the occasion. It has the same energy, does it not?
MATT SOLDIERING ON THROUGH HIS BACHELOR JOURNEY: 

The only stand-out moment from the evening comes in the form of Chelsea, or as the viewers back home know her: the bald hottie. I know that came out a little callous, but I meant it with all the kindness in my heart (or at least whatever's left in there that hasn't completely festered). Chelsea is STUNNING, y'all. I mean I know she's a model, but still. Matt definitely agrees with my findings because instead of listening to Chelsea deep dive into her complicated relationship with her hair as a Black woman in a white society, he's trying to see how far he can slip that hand up her thigh. Matthew! Hands!!! 
The Rose Ceremony
We get a rose ceremony almost immediately, and the women are weirdly optimistic. They seem to think that Sarah was the only thing standing between them and their happy ending with Matt, as if there are not 18 other women still competing for his heart on this show. This feeling is only reinforced when every single girl in the house says they're excited to get their time with Matt tonight. Look ladies, optimism has no place on this show. The minute you show an ounce of happiness, production will be there ready and willing to burn down your childhood home if it means they can get some waterworks out of you to up their ratings. Don't be so naïve! 
Going into the rose ceremony, Victoria proclaims that she just needs a few minutes alone with Matt to solidify their relationship. Honestly, I think she's going about this all wrong. The less she speaks to him, the more likely she is to survive another rose ceremony. Nose to the ground, honey! Nose. to. the. ground. 
HAHAHAHAHA stop. Did Chris Harrison just break up their conversation by asking to steal Matt for a sec? Watch out, Chris. You don't know what Queen Victoria is capable of; better sleep with one eye open.
WHAT. WHATTTTT. NEW GIRLS ARE COMING TO THE HOUSE? Is this even legal? Also, Matt does not look excited about this at all. He was already barely holding off a coup before this, now he'll be lucky to escape his season with both his eyebrows after this development. 
CHRIS HARRISON: We're bringing in more new women for you, Matt! Isn't that exciting, buddy?
MATT:

The girls are coming in by the truckload, and Matt looks like he has seen less carnage on a football field during rivals week than what he's about to witness when he walks back into that rose ceremony. I mean, how is he going to explain Brittany's presence without being immediately drawn and quartered by the women? She walks in and tells him she wants to "make up for last time" and then shoves her tongue down his throat. BRITTANY! She might as well have slipped a condom into his wallet while she was at it. 
Anna is acting like she's heard alllll about Brittany because they both live in Chicago, but isn't Chicago home to like, millions of people? Like, do you know her or did she just show up on your explore page on Instagram? Be honest here. 
Meanwhile, Chris looks very unperturbed that his lead is about to be mauled alive by a pack of rabid former beauty queens. They've done nothing this quarantine but perfect their Keto diets, Chris! They've been training for this!! Does he not realize that this room is about to be a mess of hair extensions and blood??
Speaking of body counts, here's who gets eliminated at the rose ceremony:
Khaylah

Kaili

Kim (the lone new girl to get sent home)
I'm shocked that four out of the five new girls who showed up tonight got roses. They didn't even get to sit in on a full rose ceremony! They probably spent longer with the med team getting nasal swabbed for a COVID test than they have with Matt James! So, I guess when Matt said earlier that this was "HIS journey" he really meant "HIS journey with the hottest women on this show." That's the only reason I can think of for why he would keep complete strangers on this show. 
The Group Date
I guess the producers could tell Matt was scared for his life, because they bring in Ben Higgins to put some pep in his step. For those of you who don't know, Ben Higgins is a former Bachelor and the first to ever say "I love you" to two different women in a season. Why ABC continues to give this guy any airtime is beyond me. It's not like this process worked for him. He met his fiancée by sliding into her DMs. To be a fly on the wall when they tell their kids their love story started with Daddy sending Mommy a message that said, "your Instagram makes me so horny, can I get your number?" If People doesn't cover this in their wedding exclusive, they're crazy!
The group date this week involves some sort of fall-themed obstacle course that looks like it was thought up after someone ate too many edibles and watched a marathon of Gilmore Girls. Of course Victoria treats the entire spectacle like it's her own personal civil war. For christ's sake, Victoria, this isn't the "Bad Blood" music video, they just told you to wear a squirrel suit! 
HOW VICTORIA THINKS SHE LOOKS ON THIS GROUP DATE: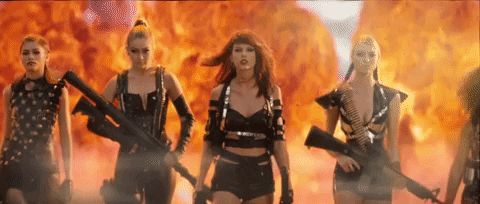 HOW SHE ACTUALLY LOOKS ON THIS GROUP DATE: 

Honestly, this is horrifying. They just told these women—women who are gainfully employed and presumably have college degrees, or at least very rich fathers—to carry those acorns in their mouths like baby squirrels. Ladies, this is not what we marched for! 
No one is worse behaved on this date than Anna. And she is terrifying. I'll be seeing those chompers of hers in my nightmares, I swear. Anna starts a rumor that Brittany is an escort. I think she actually says that Brittany "entertains men for money" which, like, who among us hasn't? Grow up, Anna, we're all escorts when we don't want to drop $18 on a vodka cran.
Anna asks Brittany straight-up if she's an escort in front of the entire group (and casually all of America when this finally aired). Brittany, of course, denies the escort rumors, along with the rumors that she shot JFK and fabricated the 9/11 attacks. Truly, they hold about as much water in terms of rumors. Where did you get your intel, Anna? Parler? 
View this post on Instagram
What I can't understand from this entire Anna/Brittany feud is what Anna hopes to achieve by doing all of this. Obviously, she's feeling threatened by Brittany and her connection with Matt, but there has been a crazy amount of outright slut-shaming this season. The amount of times I've heard "hoe" and "whore" tossed around is astonishing. First of all, I firmly believe that we should all be reclaiming this word so as not to let men weaponize it against us. A woman is allowed to do whatever the f*ck she wants to do with HER OWN BODY with whoever she wants to do it with. Secondly, this is 2021! There's absolutely no way Anna is going to walk away from this exchange as the hero. She's going to be ripped apart on the internet for this, and deservedly so. How she can't see this train wreck coming from a mile away is beyond me. 
Sidenote: Matt is kind of the worst. He seems to be passively watching as the women shred each other apart one "can I steal you for a sec" at a time. He can see how hostile it is in the house and is doing nothing to manage it. Instead, he seems content to let that hostility fester and the women verbally eviscerate each other behind his back. I get that he hasn't done this before and so maybe he doesn't understand the dynamics of living in a house with a bunch of other people who are trying to bang the same person you are, but he does have working eyes and ears. There's really no excuse. 
Michelle's One-On-One Date
I still can't get over how bold it was for Matt to ask one of the new girls on a one-on-one date. Like, I can't decide if he actually likes her or if he wants Victoria to shave her head in her sleep. 
I don't have much to say about this date. Michelle seems super genuine and the two of them appear to have a decent amount of chemistry. That said, I also feel like Matt could carry on an engaged conversation with a stapler. They go on a hot air balloon which is firmly tethered to the ground. Like, it's a stationary hot air balloon. Their "once-in-a-lifetime view" consists of an aerial shot of the hotel and the freeway down the street. I hope they don't leave this part out of their love story when they tell the kids!
One of the most memorable parts of the date comes when Michelle quotes Maya Angelou and is genuinely surprised that Matt is able to distinguish it as a Maya quote. You can tell she was hoping to pass it off as her own. Honestly, don't feel bad girl, a producer was definitely holding that answer up on a cue card behind your back!

The Second Group Date
The second group date of the week will be a boxing date. I think the date card reads something like "you gotta fight for love" and all of the girls know to immediately start filing their nails into makeshift shivs. This isn't their first cage fight, ABC. 
To prep them for their fight, the girls will be trained by world class boxing champ Mia St. John. You gotta wonder what she did in a past life to deserve this fate, especially as you take in the look of shock and disgust on her face as she watches these women fake spar. On the one hand, she has girls like Serena who are willing to lose a kidney if it means taking out their opponent. On the other hand, there are girls like Kit who are wondering if a punch to the face will f*ck up their fillers. I truly feel for you, Mia. 
And what do you know, these fights are an all-out brawl. I've watched lions dismember gazelles on the Discovery Channel with less bloodlust than is currently taking place on my screen. Someone is definitely going to go into concussion protocol after this date. 
MATT WATCHING THESE FIGHTS RN: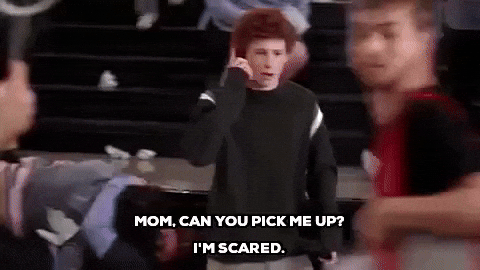 Cut to the cocktail party, and Matt thinks he's some sort of hero just because he stopped the cage fights before anyone was permanently maimed. Oh, honey, baby, sweetie, no. You've only whetted their appetite for fresh blood. 
Enter Vibrator Girl, who just wishes we could all get along like we used to in middle school, and takes it upon herself to make Matt aware of the drama in the house. I've seen a lot of girls over the years try to bring the Bachelor into house drama and it usually amounts to their ultimate downfall. That said, Katie actually handled this super maturely. She didn't name names, she just very calmly explained the situation and gave him some action items for the next rose ceremony. I honestly think Vibrator Girl might be a producer plant. As in, she's actually a board-certified therapist who is there to perform incognito wellness checks on the ladies and make sure the lead doesn't jump a fence. 
We'll have to wait until next week to see if Matt actually does anything with this information. If he does choose to intervene and doesn't start his rose ceremony speech with anything other than "oh hell no I did not leave the south side for this" then it's a missed opportunity. Until then!
Images: ABC / Craig Sjodin; Giphy (6); @bachelorettewindmill /Instagram (1); ABC (1)
The Best 'Bachelor' Recap You'll Ever Read: Season 23, Week 8
Well, Bachelor fam, the end is in sight. And by "end" I mean the fence jumping scene obviously. This week is my favorite week of every season: Hometowns. Hometowns is always a fun episode, because we get to meet the women's families and learn a little bit more about their daddy issues background. Plus there's always at least one woman a season who introduces her less attractive sister who clearly could have been her if her face wasn't paid for by modern science. Lest we forget Becca's sister from last season, whose hair grew three inches every time a man lied about being in love with her sister. See? Fun!!

Surprise, surprise. ABC decides to start off an episode that's meant to be about connecting with family and taking relationships to a deeper level with a close up of Colton's wet, naked body. At least they're playing to his strengths. That was a cheap shot, ABC, but I see why you had to do it.
Colton's talking about what a struggle his journey has been as a white, conventionally attractive man who happens to be a virgin. The horror. He casually throws out Becca's name and it's literally the first time he's mentioned her this entire season. Lol. I forgot he even dated her? How nice of him to start pretending for us he was ever into her.
CAELYNN'S HOMETOWN
Moving on. First up is Caelynn's hometown, and Colton travels to Virginia to meet up with her, which is confusing because for the last 8 weeks anytime anyone has accidentally breathed in her direction she's humble bragged about being Miss North Carolina. Do we think Caelynn wears her "Miss North Carolina" sash around Virginia or do you think she's embarrassed because she could never win in Virginia and had to move to a different state to do so?
Colton spends approximately three seconds around Caelynn's family before they're already visibly disgusted by him. Imagine how you'd feel if you watched him for eight weeks, John!!
Caelynn's sister pulls her aside for some "girl talk," which is just a thinly veiled pep talk about how Caelynn needs to keep her head in the game and dump his ass so she can become the next Bachelorette. Honestly, I can't even concentrate on what the sister is even saying because MY GOD what is happening on her eyeballs rn? Like, does she have a lazy eye? Is she just terribly bad at applying false eyelashes? Is she maybe a drunk? IS IT ALL THREE??
Okay, why is Caelynn's family acting like Colton is America's bad boy? Like, he's about as threatening as a neutered golden retriever. The only person who is talking any sense here is John, Caelynn's STEPdad, not her biological dad, who she has nothing to do with unless it helps her backstory to go farther in this franchise.
JOHN: Let me just ask you though, do you feel like he might be gay?
HAHA. SAY IT LOUDER FOR THE PEOPLE IN THE BACK, JOHN.
Lol. John is amazing. He's like "why can't you just be friends tho?" and it's it's like, give it some time sweetie. Caelynn's got about one more week left on this show and then she'll be singing his praises about what a good guy he is and how she's just ready to find love herself.
John sits down with Colton next. This should be good. Wait is Colton already asking for her hand in marriage? Why is he making this so weird?
COLTON: I don't think I love your daughter at all but IF I have to bite the bullet in two weeks do I have your blessing to get married?
Christ, Colton. At least PRETEND like you're not this close to dumping her! Come on. Have some tact.
Also the look on John's face at the thought of his daughter being won over by the human equivalent of Humpty Dumpty is f*cking priceless. The date ends with Caelynn telling Colton she's falling for him and Colton saying it back with about as much enthusiasm as someone who had to be prompted with a cue card that said "SAY IT BACK" (which is absolutely what I assume happened here).
HANNAH'S HOMETOWN:
Next up is Hannah's hometown, so Colton heads down to Alabama. WAIT. Both Hannahs this season are from Alabama? Can you imagine if the other Hannah had made it to Hometowns and not only were they battling it out for a spot in the Fantasy Suite but also to see who was the better Alabama Hannah? What a missed opportunity, ABC!
For their date, Hannah makes Colton go to an etiquette class so he can learn how to be a Southern gentlemen. Lol k. Like, last time he and Hannah were together he slapped her ass on national television and vigorously rubbed himself on her behind a bush. I think we're wayyyy past that, Han.
MISS SUE: Don't worry, just be yourself! Except not the self who just buttered that biscuit like an uncivilized circus animal.
ALSO MISS SUE AND COLTON:

Hannah's like "that was such a fun day!" meanwhile, Colton looks like he just lived through Vietnam. I can't wait to see how his newly defeated state of mind plays out when he meets the parents!
Okay, why does Hannah's mom look like one of Melissa McCarthy's aliases in Spy? And her Aunt looks like a poor man's Kate Gosselin? Like, what am I looking at here?? 
I love how Hannah's parents disapprove of her dating a man on national television who is also dating 25 other women, but they approve of her budding career as an Instagram thirst trap. Like, your daughter has 600,000+ followers on Instagram, fake dating a man for publicity is probably the least this girl will do for an Instagram partnership.
HANNAH G: I'm just really falling for Colton you know?
HANNAH G'S MOM:

YOU GUYS I LITERALLY CAN'T UNSEE IT.
Colton says he's falling for her, and she says it back with about as much emotion as someone with vacant doll eyes can possibly have. That said, I do think she'll make it to next week. Hannah, you're one lucky girl! Here's hoping he lasts longer than the obligatory handjob she feels like she has to give him. 
TAYSHIA'S HOMETOWN
Colton meets Tayshia in her hometown and she immediately pulls out a red blindfold and gets Colton into the position. Uh oh, Colton. You better watch out or you might be losing your v-card in Tayshia's red room of pain.
HAHA. Okay, so Tayshia isn't surprising him with something kinky, instead they're just going skydiving. Colton, however, looks like he would have rather had a spanking then be forced to jump out of a moving plane.
COLTON: I guess I really shouldn't have made her bungee jump that one time…
ALSO COLTON: *blubbering* but I don't want to die a virgin!!

Y'ALL. THAT SCREAM. That was the least attractive thing I've ever heard in my life. I hope Tayshia gets cut this week because idk how she's going to be able to take that scream in the bedroom.
Moving on. We get ready for Colton to meet Tayshia's family for the first time and her dad is like "Colton is gonna have to be a superstar." Yeah, you might want to lower that bar, sir. Like, to the floor.
Colton walks in and he is VERY confident for a man who just screamed like a girl on national television. He's like "I feel like I can do anything now that I didn't wet myself jumping from that plane like I thought I would."
Okay, is Colton just going to repeat the exact same speech to every father? Like, he's not even subbing in any individualized details for each girl. Meanwhile, Tayshia's dad is practically begging Colton to dump her. He's like "she's been divorced once already, please don't make me pay for another one."
OMG. He just told Colton he doesn't have his permission to marry his daughter! I have so much respect for this dude now. THANK YOU for not negotiating with these terrorists ABC and giving into their demands that he not hate Colton's guts.
TAYSHIA'S DAD: You can't just microwave a relationship.
COLTON:

Okay, I'm rescinding my earlier respect comment because Tayshia's dad just CAVED and gave Colton his blessing. He's like "I feel content to say yes to Colton" and it's the most lukewarm response I've ever heard, and I'm wondering how they managed to keep the gun the producer is holding to his head off camera.
CASSIE'S HOMETOWN
Last up is Cassie's hometown. If you'll recall, last week Cassie was almost sent home when she was called out for being too immature and not ready for marriage, but then didn't because Colton decided that he didn't care so long as he got laid. I paraphrase.
Cassie takes Colton surfing for their date because apparently it's her "favorite thing to do." I'm sure she also loves grabbing a beer with the guys and watching the big game because she just "gets along better with guys." Mmkay, Cassie.
Okay, how much do we think Colton is going to emasculate himself trying to surf? Oh, as much as possible I guess. He's flopping around all over the place and it's like, I thought you were a professional athlete? Where is that athleticism that had you riding the bench for one season? Hmm?
Colton takes a break from humiliating himself in the waves to ask her if she sees a future with him and she's like "uhhhhh." Okay is this not EXACTLY what Kirpa and Tayshia tried to say last episode?? Like, Cassie and Colton might have the most chemistry I've seen all season (besides that hug between Colton and Ben last week which was positively sizzling), but Cassie is not here to get married. She's here for Instagram likes and possibly her own spinoff.
Cut to Colton meeting the family and they are…very blonde. Is it just me or does her family look like they're their own cult?
Also, I love that all the families meet Colton and then immediately tell the girl not to settle. It's like they were all for them being on The Bachelor until they actually met the Bachelor and realized he has the desirability of a wet sock. At least Colton didn't open with "did you know that in our past lives we were siblings!!"
Okay, I'm low-key appalled by Cassie's behavior during this date. Her parents try and voice their concerns to her and she's acting like me when my mom tried to tell me it was inappropriate to walk around in public wearing a shirt that said "my eyes are up here" at aged 14.
CASSIE'S DAD: You're only 23 and marriage is a big commitment.
CASSIE: 

Yeah, she seems ready to be spiritually and legally bound to someone for the rest of her natural-born life.
Cassie doesn't tell Colton she's falling for him AND her father flat out refuses to give his blessing. Normally, this is the kiss of death for most girls who get this far, but I have a feeling Colton would go on strike and refuse to do another shower scene if Cassie didn't at least make it to the Fantasy Suite.
THE ROSE CEREMONY
Going into the rose ceremony, I feel like I already know who's going home. but sure ABC, why not continue to waste our time. As much as Cassie should go home because it's so clear that she's only on this show for Instagram likes, I feel like Colton is going to follow his heart dick and keep her around for another week.
Annnnd Caelynn goes home, where I'm sure she will continue to campaign for her spot as the next Bachelorette from afar. To be fair, she knew it was over the second he picked Tayshia and it was down to just her and Cassie.

Meanwhile, Cassie looks more emotional about Caelynn leaving than she has anytime Colton has ever professed his feelings for her. WAIT. Did Caelynn just whisper "get engaged" as her parting words to Cassie?? Y'all, I feel like these two have some shady hidden agenda happening on the side, and those last words to Cassie are only confirming this for me. 
Well, betches, that's a wrap for this week! And if you thought watching Colton ask for four hands in marriage wasn't torture enough, next week we get to listen to him moan behind closed doors on Monday, and see what cosmetic enhancements the women have gotten since they gained 500,000 instagram followers at the Tell All on Tuesday. See you there!
Images: Giphy (5); @bachelorabc /Instagram (2); ABC (2)
The Best 'Bachelor' Recap You'll Ever Read: Week 1
Well, fam, we made it to 2018 and also another season of The Bachelor. And by "made it," I mean I only just stopped vomiting champagne, like, two hours ago and I'm still wearing my makeup from last night. So blessed. So moved. So grateful. Can't believe this is my life. The fact that ABC and Chris Harrison are forcing me to watch this shit on New Year's Day, a day when I'm at my most vulnerable emotionally and physically due to my actions from the night before, is cruel and unusual punishment. So, yeah, this recap should be a lot of fun for you guys! Anyway, can't wait to tune in and see the poor man's Peter try and find an Instagram endorsement deal love. Yay.
Omg, guys, did you know Arie drove race cars?? I guess they have to keep repeating that little fact about him since 75 percent of the girls on this show were in diapers the last time Arie was on national television, and Bekah hadn't even been conceived by Peter Pan and Tinkerbell yet.

I love that they tried to use Samuel to make Arie seem more sexually appealing. Cute babies won't make me forget that Arie's spent the last five years banging barely legal coeds (allegedly). It won't fucking work, ABC.
Jesus Christ. I think my hangover will pass before I actually get to see anything happen this episode. It's like ABC doesn't realize I have hard plans after this to lie in a dark room in the fetal position. Fucking rude.
Lol I totally forgot about Arie's sad handwritten book journal he gave to Emily.
ARIE: I flew to Charlotte and left you my heart in this book.
EMILY: I just don't… read though?
We now transition to the part of the episode where production visits a select few girls at their homes so that we, the audience, get to see just how desperate and pathetic they are IRL. So special. Here are some highlights:
Maquel—if Arie can get past the fact that your name sounds like a mumbled sneeze, then he certainly can get past the fact that you decided to wear a choker from Claire's on national television.
Raven's Friend—definitely has a butterfly tattoo somewhere on her body. I would not be surprised if she and Raven blackmailed production into a five episode deal, because why else would she be on this fucking show?
Marikh—is 100 percent the new Corinne of this season. She says she "owns" her own restaurant with her mother the same way Corinne "owned" her own company that her daddy bought and paid for her. It's cute that they think they're independent.
Taxidermy girl—does she have a name? Doesn't matter. You, girl, are fucking terrifying. Arie, I would tread carefully with this one. I'm pretty sure the unedited footage has her walking through the room where her exes' heads are mounted. Just saying.
Krystal—she exercises for a living and feeds the homeless in her spare time? You might be more frightening than the girl who talks to dead animals all day. I don't trust it.
THE INTROS
Now that I've just spent 20 minutes of my life that I'm never getting back watching ABC desperately try to explain why Arie is some sort of catch, we finally get to the good stuff. Stop trying to make Arie happen, ABC, he's never going to happen!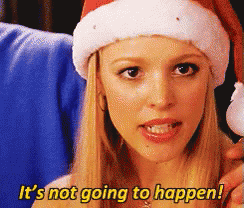 CHRIS HARRISON: Did you ever think being the next Bachelor would be in the cards for you?
ARIE: Obviously not, Chris, that's why I ditched my girlfriend last week…
Seriously, is it too late to replace him with Peter? Anyone?
The girls start walking out of the limos, and Arie introduces himself to their boobs first. I can tell he's really matured over the last five years. Sighs.
Raven's friend (I'm never calling her anything else) literally hands Arie a tiny weiner and then asks Arie if he has one of those already. It's good that she knows relationships are built with a healthy dose of emasculation.
Arie keeps saying how "humbling" it is that all these women came here for him, and it's like, less humbling and more pretty fucking shocking, I think, but okay.
Chelsea, who is clearly jealous that she didn't show up in a clingy, low-cut dress like everyone else did, starts talking mad shit about every girl who walks into the mansion. I approve. She's like, "the hair is down, the boobs are out" which literally sums up The Bachelor in 10 words or less.
Of course Arie thinks Jenna, the girl who 100 percent bought her dress at a department store at a North Carolina strip mall, is sexy. At least pretend like you're not looking at her boobs—come on, Arie!
Other highlights from the intros include Maquel showing up in a literal race car, a girl asking Arie to sniff her pits, and another girl referring to Arie as a Ferrari (that's a stretch) and slapping a bumper sticker on his ass. Lord Jesus, fix it.
THE COCKTAIL PARTY
Everyone seems genuinely surprised that a man of Arie's age still has any hair at all. The bar is literally set so low for him.
Watching Chelsea try to hand Arie a drink, fail, and then pretend she just wanted to double fist her drinks anyways is making me want to set myself on fire. I'm so embarrassed for her.
CHELSEA: *tries to hand Arie a drink*
ME:

ALSO ME:

Chelsea is the first person to snag some one-on-one time with Arie and will definitely end up with laxatives in her diet supplement shakes should she make it to next week. She's like "I'm not really that aggressive of a person" which would seem more believable if she didn't just elbow her way through a crowd of girls to be Arie's drink girl.
Wait, I actually love this bumper cars date that Brittany T. planned. Also, she seems chill AF. I'll root for you.
There's a lot of bold strategies happening rn. Lauren G comes right out of the gate by shoving a pineapple down Arie's throat and telling him her safe word. Another girl brings him pizza and holds him hostage until he's done eating it. I guess nothing says true love like coercion.
Okay, Jenna def did all the coke she owned before getting on the plane to come here. Arie is just like, "I have no idea what she's saying but I love her boobs it." I can see you really understand what you want in a relationship, bro.
Krystal pulls Arie aside to tell him about her diet and workout plan deeply intimate parts of her life. I've decided she has the personality of a dumbbell.
ARIE: Tell me something about yourself
KRYSTAL: Well I'm a libra so…
ARIE:

Chelsea breaks up this awkward exchange of meaningless facts, and Krystal looks like she wants to beat the shit out of her with her workout equipment. I can see her court defense now:

Arie and Chelsea start making out, and the way he swallows her face whole is making me want to throw up the six slices of pizza I shoved in my mouth earlier to prepare for this recap. And did he just say, "Thank you that was nice"?? *shudders*
Sidenote: Is it just me or is anyone else genuinely surprised by Bekah M.'s voice? I was expecting a voice that matches the age on her driver's license, not the voice of someone's midlife crisis mistress. It's really throwing me off.
Bekah M. actually asks Arie a well-thought-out, interesting question about what three things excite him, to which he responds with "excitement." *throws laptop at TV screen* ARIE, YOU'RE TRASH.
Watching Arie and Bekah M. talk is like watching a creepy dad hit on his kid's babysitter.

Seriously, someone needs to check her ID ASAP. I'm not even sure if it's legal for him to have his hand that far up her thigh.
Chelsea gets the first impression rose, which means she 100 percent won't win. I'm not convinced that Arie didn't choose her to prove a point that he's not just into the 21-year-olds with nice racks. You aren't fooling anyone, Arie!
Krystal is still v pissed that Chelsea interrupted her one-on-one time with Arie. She's like "we were really starting to connect! I could have gotten that first impression rose!" and it's, like, no honey. The information you shared with him is the equivalent of reading word-for-word your shitty Bumble profile. Know your place.

THE ROSE CEREMONY
After an hour and 45 minutes of bullshit, we finally get to the rose ceremony. Which is good, because I'm this close to throwing up in my wine glass. Small mercies.
Every girl in the room is losing their shit over the prospect of being sent home night one, which is v relatable. If an old man with delicate hand gestures dumped me on national television, I would also be a head case.
The rose ceremony goes as such:
-All but one Lauren and half the blondes make it to next week. So does Raven's friend and the girl wearing that tragic yellow dress that's assaulting my retinas.

-The losers include Jessica, aka the girl with daddy issues; Amber, the tanning salon owner; Bri, the sports host that I thought would go farther; and, like, five other nobodies.
Anddd that's a wrap, folks. If you need me I'll be writing hate mail to ABC for subjecting me to this bullshit on New Year's Day. Kisses!
The Best 'Bachelor' Recap You'll Ever Read: After The Final Rose
Catch up on The Bachelor finale recap here!
Immediately after watching Nick and Vanessa scream at each other off into the sunset, Chris Harrison invites us back to The Bachelor-verse to find out more about exactly how much they have screamed at each other since that day, and to see how Raven and her plastic surgery are doing after being rejected in Finland.
After The Final Rose is generally boring AF, and given that this season of The Bachelor was also boring, Chris Harrison is working hard to get people to stick around, constantly alluding to something "historic" that is going to happen. And even though we all should be able to recognize Chris Harrison's tricks by now, it works and we all stick around to hear about all the fights Nick and Vanessa have been having and whether or not she's gonna move to the U.S.

RAVEN
If you, like me, were expecting a Raven post-show makeover, you are mistaken. Raven looks exactly the fucking same (minus a possible casual nose job). She doesn't even have a new I-Just-Got-Dumped-On-National-Television lob or highlights or anything. Kind of disappointing TBH. Raven would look great with a lob.

Chris: So, why didn't you like, cry and shit when you got dumped? 
Raven: Cry? Lol who am I, Nick? Also I'm going to fucking Paradise now so bye bye Hoxie see you never. 
So like, Raven gets to go drink Champagne in Mexico on Orgasm Island and Vanessa gets to…spend her life with Nick Viall. Who is the real winner here? 

Vanessa 

Then Vanessa comes back and, surprise surprise, four weeks have passed and she's still annoying. 
Chris: We expected there would be some knock-down-drag-out fights between the two of you, have those moments happened?
Vanessa: Every day. 
They have apparently not spent much time together between the fact that they're not allowed to be seen together and they live in different countries, which is why the whole "engagement" thing is pretty tentative right now.
Like, is Vanessa wearing the big-ass ring Nick got her? Duh. But have they like, set a date or invited anyone or really done anything that would signal a wedding will be happening? Nah.
Chris: So you guys haven't set a date or anything?
Vanessa: Omg no we're gonna break up as soon as this shoot is over. 
Vanessa does reveal that she is leaning toward moving to the U.S. rather than having Nick move to Canada, because who wants free healthcare and a competent leader when you can have….Dancing With The Stars?
Rachel

Finally, Nick and Vanessa get their annoying asses out of the way so we can get to Rachel, who is continuing this season's Bachelor post-show trend of wearing a fly AF jumpsuit. So what is this big, "historic," surprise Chris Harrison keeps talking about?
Chris: Are you excited to start your season of The Bachelorette?
Rachel: Well I—
Chris: CUZ IT'S STARTING RIGHT NOW!!!!!
Much to Rachel's surprise, her journey to love has already begun, and we all get a sneak peek at the season as she meets four of the corniest dudes I've ever seen in my fucking life. Like, seriously, Rachel is a gorgeous lawyer with a fly AF penguin onesie and these clowns are the best the show can do?
So, here are the men in order:
First, Demario, who seemed okay until he had a ring and tickets for them to go to Vegas already prepared. Like, I guess it's good to know that this dude has enough money to buy two very expensive items that he has a 1/30 chance of actually using, but the whole thing just seemed…extra.

Next we meet Blake—or maybe Blaine? Idk—who looks awkward AF and solidifies that impression by immediately telling Rachel that she "smells good" and telling her that he "wasn't planning on this" which is an obvious lie. Like…did you just happen to be at the Bachelor studio in a suit when all this was going down? Don't you have to submit like five applications and a video just to be considered for this show?

Blake then ends his cringeworthy encounter with a horrible side-hug that screams "I'm going to be eliminated week one."

Enter, Dean who has 30 seconds to let America and Rachel know two things: 1) he is good looking and 2) he is aware that Rachel is black. We knew there was going to be at least one.
Dean: I'm ready to go black, and never go back.
Rachel : Hahahahaha that's so funny I love that.
Rachel : Dean must be destroyed.
 

Then, finally, we meet Eric, who uses his time to lay down the following riddle:
Eric: I'm from Baltimore. You're from Texas. But we're here right now. I'm happy to be here. It's a miracle season. What am I?
Rachel: I loved what you just said. 

Then the two of them do a little dance as if to say, "Nick's season is over and it's time for Rachel! Praise Jesus!" 

Read our latest Vanderpump Rules recap here!
The Best 'Bachelor' Recap You'll Ever Read: The Finale
Catch up on last week's recap here!
And like that, the most boring season of The Bachelor ended just as quickly as Nick Viall's post-Dancing With The Stars career. It's so sad. Almost.
RAVEN MEETS THE FAM
We begin the episode with Raven, who has no idea that despite the fact that the other woman in the equation has spent literally every second of every one of her dates fighting with Nick, she is not the frontrunner and the entire audience knows it.
Raven: I think Nick really likes me! This is going well.
Narrator/The Universe: It was not, in fact, going well.
Raven gets to meet Nick's family for the second time, and does all the things one normally does when meeting someone's family on a reality dating show. She toasts "to family" and tells everybody who can listen that she's in love with Nick.
Raven: I feel really great about mine and Nick's relationship. I am in love with him. I've never felt this way about someone before.
Nick's Dad: How do you think Nick feels?
Raven: …………….. 
Most importantly, she gets in good with Nick's little sister Bella, who will now learn the hard way that nobody gives a fuck what a 12-year-old girl has to say about anything.

Nick's Mom: After meeting Raven, she just seems like such an honest, true person. I just can't imagine her hurting anybody.
Me, Three Champagnes Deep: Lol yeah except that dude she stabbed with a shoe. 
VANESSA MEETS THE FAM
Then Raven fucks off pretty fast so that the audience can be treated to 30 full minutes of Vanessa's bullshit as she meets Nick's family and somehow manages to turn a delightful dinner into a full-on Viall family cry-fest, so at least we finally understand why Nick cries so fucking much. It's a genetic thing.

Vanessa starts out strong by telling Nick's family about the time that she puked on him, which she is able to Kellyanne Conway-style spin into a beautiful love story.
Vanessa: And then, I vomited on him.
Nick's Dad: Wow, I'm crying.
Nick's Mom: I am also crying.
Nick: I have been crying for three weeks straight.
Bella: Where is Raven?
Vanessa, who has repeatedly said she's never watched a full season of The Bachelor, then reveals to each parent that she's not sure if she wants to get engaged and give up her weekly Sunday spaghetti festival with the fam, which would be cool if "getting engaged" wasn't kind of the entire fucking point of the show. Like, did Vanessa not know that she lived in Canada before applying to be on The Bachelor? She seems to be genuinely confused about the whole immigrating to the U.S. thing. Though, in her defense, that whole process is a bit more complicated these days.
Also, did anybody else know that Nick and his dad have the same crying face? Because they totally do. 


NICK & VANESSA'S DATE
We then segue right into Nick and Vanessa's date, where Nick manages to do the impossible yet again: pick a date that's somehow EVEN WORSE than the last one (which, if you'll recall, was the Ice Bucket Challenge). Because after a segment of Vanessa and Nick crying, the audience was obviously hungry for more.
And by "more," of course, I mean "Santa," because that's what Nick and Vanessa's date is. Meeting Santa.

Why Santa? Why now? Why does this Santa live in such a tiny house with no reindeer, elves, or Mrs. Clause to be found? Why does this Santa have such a deep, sultry voice? Why is Vanessa sitting so close to Santa? She's kind of all over him? Now she's all over Nick? Are Nick and Vanessa going to have a 3-way with this Santa? Is Nick going to CHOOSE SANTA?!?
Sadly, none of these questions are answered—I maintain that the three of them did hookup off camera—but the Santa does bestow upon them his blessing and the gift of a wood carving.
Santa: Here is a wood carving. It says "Niko and Venla" and it will bring you happiness and fertility.
Vanessa: Umm…I specifically asked you for an iPhone?

NICK & RAVEN'S DATE
Okay, thank God, Raven is back. And oh look, they're going on a normal date for normal individuals, aka ice skating. A little bit high school but, hey, at least there isn't a random sexually charged Santa involved. Also, given the amount of snow and ice everywhere, both of them need at least three more layers, a hundred scarves, and to zip their fucking coats up. The mom in me was losing my shit watching these two slowly develop pneumonia. 
Raven and Nick have what looks to be a legitimately fun time ice skating. Nobody cries. Not even Raven when Nick tries to recreate their mud makeout sesh by plopping her ass down on the cold AF ice and attacking her face.

Sidebar to Raven: In the future, you can totally tell dudes you don't want to make out on top of a pile of ice. You are a strong 25-year-old woman who has had (maybe) one orgasm in her life and you deserve to make out at a reasonable temperature. #Feminism. 
Nick then does something that literally every girl has dreamed of seeing on a date and reveals that there have been puppies here the whole time. Why Raven didn't just take the puppies and bolt at that moment I'll seriously never know, but instead she spends her final moments letting Nick know that she, unlike Vanessa, is a U.S. citizen with no outstanding Sunday commitments and is totally DTGE—Down To Get Engaged. 

THE FINAL ROSE CEREMONY

As soon as we see the end of Raven's sparkly-ass I-think-I'm-at-the-Met-gala dress coming out of the limo, all our suspicions are confirmed: Nick is a messy bitch who lives for drama, and for that reason he has chosen a life of fighting with Vanessa over an eternity with Raven in (possibly faked) orgasmic bliss.
Raven handles her rejection like a boss, doing something that very few Bachelor contestants have ever managed to do and just shutting the fuck up for the entirety of her rejection. Unlike her now-ex boyfriend, Raven doesn't even fucking cry. She just stares at him with a look that says "I would beat the shit out of you with my stiletto if there weren't so many cameras on me rn."

Then Nick shoves Raven into a limo without her coat, so that she can get her cold ass out of Finland and start getting ready for BiP where she belongs. 
Cue Vanessa, who also opted for sparkles paired with a fur coat. Wonder if she'll get to keep hers. 
Vanessa arrives and tells Nick how, despite her thinking he'd "never notice her," he actually "noticed every part" of her, which I consider a confirmation of the whole Santa-threeway theory. 
Nick finally proposes to Vanessa who, after a very long and drawn-out voice over where she describes not wanting to accept Nick's proposal if he's "only doing it to put a ring on her finger", immediately accepts his proposal and allows him to put a ring on her finger.
So what is the lesson that we learned here, betches? It is totally okay to be annoying AF and constantly pick fights with your boyfriend, you can even throw up in his face on your first date, just so long as you back that shit up by looking amazing in a high-cut blue onepiece. How fucking sweet. 

Continue on to our After The Final Rose recap here!