'Green Book' Director Peter Farrelly Has A Gross Past You Need To Know About
Last night was, as Tina Fey so aptly put it, the "1 millionth Academy Awards." And before I dive into all the things I hate about Peter Farrelly, I want to reflect on the actual show. Before watching, I'd been planning on writing a piece on how little people cared about the Oscars this year. From the host drama to the onslaught of white male nominees, the Oscars have been more exhausting than exciting, and I was ready to declare the whole thing cancelled. Honestly, though, I had fewer complaints about last night's show than I expected. Yeah, it was still boring—but this year, at least it seemed like they were trying to appeal to people below the age of 85. And it didn't hurt that it was peppered with wins I actually agreed with (Ruth Carter! Olivia Colman!), plus a Gaga-Cooper thirst fest for the ages.
i think i finally understand heterosexuality pic.twitter.com/txsOxWOSr2

— E. Alex Jung (@e_alexjung) February 25, 2019
By the end of the night, though, my one complaint about the evening was crystal clear. Peter Farrelly, director of Green Book, standing on that mother*cking stage with a Best Picture award yelling about "the truth about who we are." Well, since he's so passionate on that point—I'd like to share with you the truth about who he is, in all his d*ck-flashing, sexist glory. (Sorry gang, I know it's early on a Monday to be reading about d*ck-flashing. Here's another Gaga meme to make up for it.)
Let's start simple: with Peter Farrelly's IMDb. Before winning Best Picture last night, Farrelly directed fine feature films like Dumb and Dumber, Dumb and Dumber To, There's Something About Mary, Fever Pitch, Hall Pass, The Heartbreak Kid, and Shallow Hal. I list all these movies to show you that I'm not just cherry-picking bad examples from an otherwise illustrious career: as far as I can tell, Green Book is among Farrelly's very first forays outside of the "gross dude humor" genre. To illustrate my point: the movie you're most likely to have seen from this list is There's Something About Mary, and you probably remember it as "that movie where Cameron Diaz puts jizz in her hair."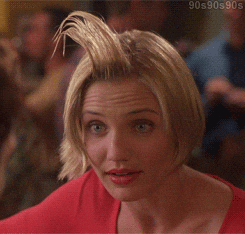 Now, it's not just that I take issue with gross dude humor generally—I'm sure there's a time and place for it. (Somewhere! Just far away from me.) But Green Book tells a true story, which means there are people who can (and did) object to how they are represented. The story, for those of you who don't know, is that of a white man driving a black musician through the American South in the '60s. (I'm paraphrasing obviously, but TL;DR, racism ensues.) And you would kind of hope that the director telling this story would have demonstrated things like sensitivity, empathy, or real human curiosity with his body of work. Instead, we have the director responsible for Shallow Hal. (Not totally unrelated side note: In 2018, Amy Schumer was criticized for her movie I Feel Pretty—because people said it was too much like Shallow Hal. But sure, let's give that director an Oscar.)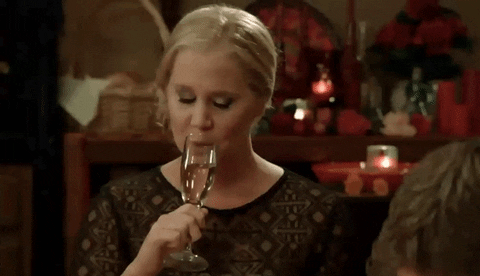 Moving on to the really fun stuff, by which I of course mean accusations of sexual harassment. A few months back, The Cut uncovered articles from 1998 detailing Farrelly's penchant for tricking people into looking at his penis on set. Newsweek describes the brothers' teamwork here (yes, sadly there are two of them, and they used to harass people together!):
Bobby, 40, is the straight man, all innocence as he lays the trap. Then Peter—lankier, edgier and a year older—delivers the coup de grace. You may think you're going to be examining a mysterious blotch on Peter's torso, or checking out his new watchband. The reality is a good deal more shocking.
Ha! Ha! How FUNNY! To think you're leaning in to see a new watchband (a request I would already refuse!) and then to have a PENIS thrust in your face. Truly, you can see the comedic genius that brought Shallow Hal to life in the way this man lives his life—every moment is a canvas, waiting to be painted with a d*ck joke at a woman's expense.
Should you be eager to say this was a one-time thing, please know that Farrelly estimated to the Observer that he's done this "easily 500 times," and, in a more reflective moment, volunteered the following quote: "I don't like it when they laugh at my penis…But I do like it when they stare." 2019: Another day, another man with a pathological need to have his d*ck be viewed by human eyes.
Let me be clear: I have not seen Green Book, and I don't intend to. Frankly, the film had enough going against it even without Farrelly's stellar reputation: the (white) lead actor used the N-word after a screening, the writer had Islamophobic tweets uncovered (even though one of the lead actors and Best Supporting Actor winner for this film, Mahershala Ali, is Muslim!!!), and relatives of the film's subject have openly objected to the film's depiction of events. It's really just a fun little cherry on top that the director used to Louis CK actresses during the casting process. (And yes, Louis CK is a verb now.) While Farrelly has since apologized, it's just such a shame that, after a relatively progressive night, the Oscars had to revert to doing what they do best: rewarding those who do the most to hold the industry back.
UPDATE: We Were 100% Correct About The Best Picture Fiasco
Head Pro will entertain your conspiracy theories via email at [email protected]
Let's take a walk back through history, friends. The time is… uh, Monday, roughly around the same time. As the world was still reeling from a major Oscars fuckup wherein Warren Beatty and Faye Dunaway mistakenly announced La La Land as the Best Picture winner. While I was aware of the stated explanation (a simple mixup involving duplicate winner's envelopes), my finely-tuned bullshit detector knew something was up.
I offered a couple (extremely) plausible alternative explanations, including this one:


Then, late last night, Page Six published this gem:
Brian Cullinan, a partner at PricewaterhouseCoopers, which handles the Oscars voting, giddily posted a photo of La La Land star Emma Stone just three minutes before giving Beatty what was supposed to be the envelope containing the name of the Best Picture.
"Best Actress Emma Stone Backstage!" Cullinan tweeted at 9:05 p.m. PST, according to the Wall Street Journal. The newspaper obtained a copy of the post before it was yanked, allegedly along with the slew of other tweets the on-duty accountant sent out during the show.
PwC went on to acknowledge and apologize for the "breaches of existing protocol," leaving out the part where the breaches happened in the first place because one of their partners (a meaningless distinction at places like PwC) wanted to fuck Emma Stone.
Do you hear that sound? It's the sound of me being right, ruling super hard, speaking truth to power and swooping Emma Stone (citation needed). I should be president.
How The Oscars Best Picture Mistake Happened: Some Theories
The Oscars were last night, but because I have good taste and value my time I instead elected to go see John Wick Chapter 2 before drinking beer and watching a shitload of HGTV.  So imagine my non-surprise to wake up and find out that the auspicious event was marred by SCANDAL. Specifically, Warren Beatty and Faye Dunaway read the wrong card, mistakenly announcing La La Land as Best Picture, before quickly correcting course and announcing Moonlight as the actual winner.
What In The Steve Harvey Just Happened? Read our Oscars 2017 recap here!
(They also used the wrong picture for a lady who passed away in 2016, which, goddamn guys.)
Of course, along with the expected terrible memes and jokes circulating in response to the gaffe, there's also an explanation. An explanation we all know to be BULLSHIT, friends. No, Bullworth wasn't simply handed the wrong card. There's a conspiracy afoot, and it's time we got to the bottom of it. Here are some potential explanations for how such a (stupid, inconsequential) monumental fuckup came to pass.
Ryan Gosling Wanted The Spotlight

Ryan Gosling knows better than anyone that no one gives a shit about him if he's not sporting that annoying, smug, fake "aw shucks" shit-eating grin of his. But guess what's been making the rounds all day? That's right, headline after headline about how Gosling's reaction to the mixup was "perfect" and "A+." Fuck you, Mouseketeer. Your attempt to supplant the cast and crew of Moonlight's moment of glory is both racist AND homophobic. Because I say so.
Steve Harvey Is A Vindictive Motherfucker

Steve Harvey is an inexplicably powerful force in media, despite his main contributions consisting of contrived eye-rolls and dating advice that amounts to "ladies be nice to your men." The internet was very pleased, then, when he announced the wrong winner of the Miss Universe pageant in 2015. It's not much of a stretch to assume he used his vast influence to make another presenter feel his pain. Plus he's a fame whore, and people started putting him in memes again. It's a barely-kept secret in Hollywood that Steve Harvey is a voracious consumer of memes.
Someone At PricewaterhouseCooper Wants To Fuck Emma Stone

As we all know by now, the whole fuckup ensued when Warren Beatty was handed a copy of Emma Stone's envelope announcing her victory for Best Actress. If you were some nerd working at PwC and you wanted to passive-aggressively convey your interest in Emma Stone, what better way to do so than to use HER card to stage a coup and get her on stage again? I would have done the same thing, TBH. She's such a fox!
Steve Bannon

Look, while we know that Steve Bannon has no room in his heart for the Jewish Hollywood Elites, it's hard to imagine he has any more of a soft spot for The Blacks or The Gays (or The Black Gays, which is kind of a dope band name). Since La La Land is a navel-gazing Hollywood movie ABOUT Hollywood, it would have shocked no one if it won. Is it really that hard to believe that he would use his considerable influence to try to derail the proceedings? I definitely don't think so.
I think we can all agree that Beyoncé should have won Best Picture anyway, so the whole thing was a sham, if you think about it.
The Best & Worst Dressed At The Oscars, AKA Who Needs To Try Sears