4 Foundations That Are Better Than FaceTune
If there's one thing I strive for in this life, it's the pursuit of happiness the perfect selfie. Whether that pursuit is a means to trap a man or to make my sorority sisters from college jealous or just because I think I'm, like, really pretty, sometimes the pursuit of the perfect selfie isn't always as easy as people think it is. First, it involves my face, which 9 times out of 10 is working against me for reasons that are unclear to me. Then there's the fact that half the time my foundation is blackmail causes me to look like Casper in all my Insta stories. Thankfully, not all foundations are sabotage (just the ones I got conned into buying at Sephora). Anyway, here's a list of all the foundations that are better than Instagram filters and will give you fire selfies.
There's a reason this foundation has a 5,000+ wait list, and that's because it is motherfucking sorcery makes you look better than your Facetune app can. The #FauxFilter foundation is the brain-child of Huda Kattan aka person who looks eerily similar to Kim K one of the best beauty bloggers in the game. The foundation itself is highly pigmented but instead of feeling mask-like and weighted down, it actually goes on  creamy AF. It blurs out pores, blemishes, and redness for an airbrushed finish that's practically guaranteed to have your ex sliding back into your DMs (I paraphrase). Beware because this shit is long lasting AF, as in will outlast you and the six vodka crans you "accidentally" downed at the bar last night watching the Super Bowl, and you will be scrubbing off after work later along with the remnants of your dignity. Plus, it has serious range with over 30 different shades that cater to literally any skin type. Blessings. 
Okay, so technically this is a primer, not a foundation but, whatever, I'm still including it because it's fucking magic. Last year Milk Makeup launched their Blur Stick and people lost their goddamn minds over it. Mostly because it does more work hiding facial imperfections than Kim Kardashian before she posts a nude on Instagram. Like its predecessor, the new Luminous Blur Stick still absorbs excess oil, smoothing over pores and fine lines, but now it also leaves skin with a v healthy glow. Plus you can use this product in lieu of an actual foundation for that "I just woke up like this, I don't know makeup" look.
We reviewed Rihanna's Fenty beauty line when it first dropped last fall, and, while normally all Rihanna has to do is breathe in the same vicinity as a product and I'll buy it, I wasn't super impressed with her foundation. That said, it gets an honorable mention here because it's inclusive AF with over 40 different shades available. If you have oily skin then this foundation is about to change your whole damn life. Seriously. Think Kardashian Fam 2008 to 2018 transformation goals, but, you know, minus all the plastic surgery that went into that transformation. Plus, if you buy this product then you're, like, one step closer to being a part of Rihanna's inner circle. Or at least that's what I whisper to myself every time I use a Fenty beauty product.
For all my betches on a budget, you'll want to try Revlon's Photoready Airbrush Effect Makeup foundation. It's a light, buildable foundation with a natural-looking matte finish that costs less than the bottle of wine you just bought. Plus it holds up better than my Hinge dates when I ask them "what we're doing" after 10 dates. But beware because this foundation does have a sparkly finish to it. From far away (and, most importantly, in all your selfies) you'll look fucking fabulous but up close you might resemble Bella Thorne after a rave chill night in. That said, I'm just going to point out once more that IT COSTS LESS THAN A BOTTLE OF WINE. You're welcome.
Images: Ayo Ogunseinde / Unsplash (1) @shophudabeauty / Instagram (1); @fentybeauty / Instagram (1); @milkmakeup / Instagram (1); @revlon / Instagram (1)
The Best Foundations For Acne Prone Skin To Treat & Cover Up Pimples At The Same Time
Covering your face with makeup when you're dealing with a breakout is bittersweet. Like yes, I want to be healthy and let my skin breathe, but I would also really prefer to not scare everyone with the unicorn horn growing out of my forehead. I want to be au naturale and not give a fuck, as the French do, but French women also seem to not have to deal with zits redder than the devil's dick. Because the internet is the cause of and solution to all of our problems, we did some investigatory journalism and looked for the best foundations for acne prone skin. The good news is that you can cover up your monster red spots without aggravating them more if you use the right shit. Thank us later.
If you've bought into bareMinerals for years, it shouldn't surprise you that this shit makes our list. Basically, this foundation is a powder, but when it goes on, some black magic makes it feel like cream or liquid foundation. It goes on smoother than my dance moves after six shots (in other words, amazing), and since there's no extra shit added, it isn't bad to dot on over a breakout.

Clinique has like, only good shit in it, so it makes sense that their foundation—which contains salicylic acid—makes the list. It comes in like, 16 shades too, so you can look hella flawless even with a zit or six and even if you're rocking like ultra pale pasty skin (ew).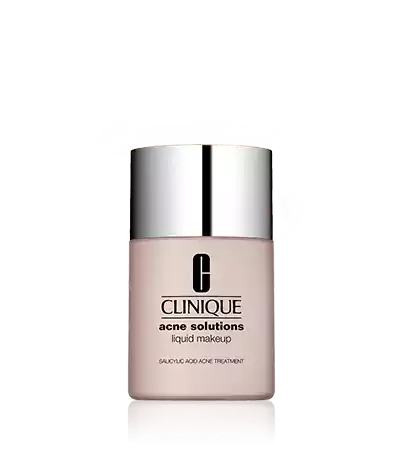 This medium coverage foundation won't sink into your pores so it's super unlikely to make you break out. Plus, it won't make you oily but won't dry you out. So, like, win.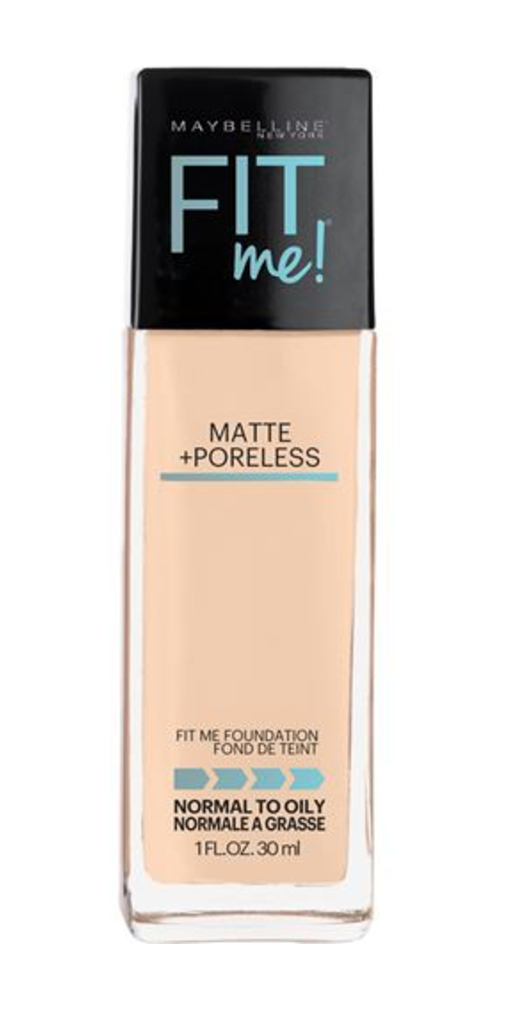 We've said it before, and we'll say it again: If you haven't jumped on the e.l.f. bandwagon, get fucking to it. This shit has salicylic acid, tea tree oil, and witch hazel in it, all of which are awesome for clearing up breakouts and totally hippie-approved. You're so like, in touch with nature.

Oil-free, containing salicylic acid, and actually good for your skin, obviously Neutrogena makes the list. Their foundation comes in liquid form and as a pressed powder, so depending how oily you get, you can pick which works for your skin.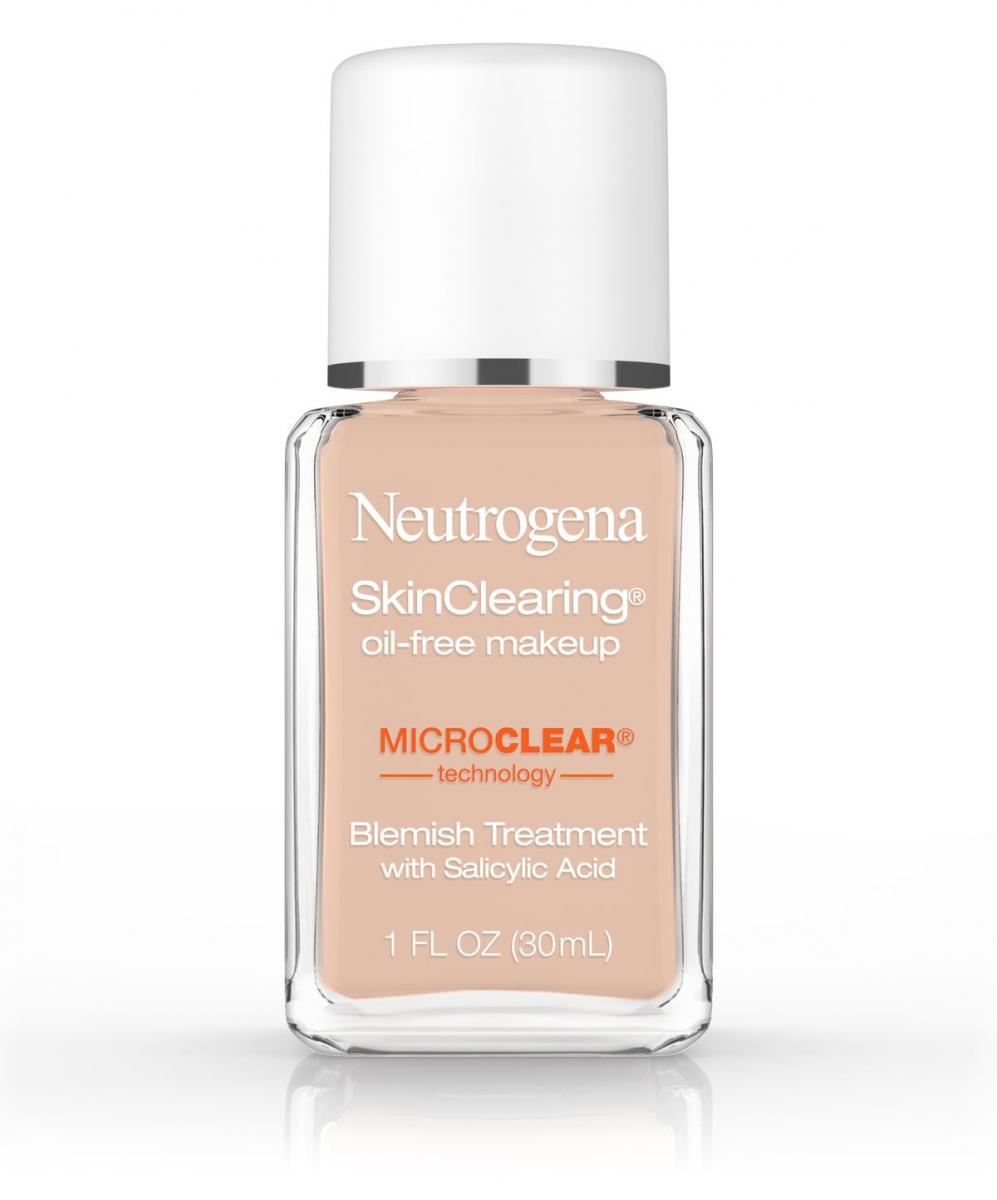 Do you fucking hate wearing foundation and now feel forced to because of a weird breakout? Grab this shit. Yeah, it's $45, but the coverage is light, sheer-ish, and super hydrating so you won't feel like a crusty cake face.