The Thirstiest 'Bachelor' Celebs During Quarantine
I tell you, the quarantine has brought out the best and the worst in people. And by "people" I'm not talking about your crazy Aunt Cheryl's return to Facebook, I'm talking about the plague upon humanity that is Bachelor Nation. I think it's safe to say I'm always talking about The Bachelor, mmkay? While the most exciting thing in our day-to-day lives has been getting dressed up to take the dog out to poop three times a day, ABC's children of the corn have been treating quarantine like their own personal PR playground. They heard "pandemic"  and instead of thinking of new ways to relax and reset, they're out here finding new and creative ways to stay relevant even though absolutely no one asked them to. So, without further ado, here are the thirstiest people in Bachelor Nation right now, who really need to do less.
Chad Johnson
Am I surprised that Chad Johnson is using this pandemic to extend his 15 minutes of fame? No, not at all. Do I want to see it, though? Also no, not at all. Surprisingly, Chad isn't pulling the move I thought he would and starting Twitter fights with a new person in Bachelor Nation every two days, but he is promoting his OnlyFans real hard. It's apparently now free, which I think kind of defeats the purpose of having an OnlyFans?
Just made a new FREE OnlyFans account! Check it out! 😈https://t.co/n6G9BInqoY

— Chad Johnson (@realChadJohnson) April 2, 2020
He also apparently bought domain names for various Bachelor alums. He really is the Martin Shkreli of Bachelor Nation. I'm not going to click any of the links, because I don't want to give Chad the satisfaction, but I would imagine they just redirect to his OnlyFans page.
Who has a better website? Kelsey Weier? Chase Mcnary? Hannah Ann? Or Derek Peth? Or Robby Hayes? Personally I like all of them.https://t.co/2S2HD0fvB3https://t.co/xSDBBKrqrDhttps://t.co/uogKYUt3Jshttps://t.co/nAKMFtiPPrhttps://t.co/tmHxuN1WLn#TheBachelor

— Chad Johnson (@realChadJohnson) March 18, 2020
You guys: Say OnlyFans again.
Me: 

Clare Crawley
Poor Clare. America's favorite spinster was just a few weeks away from finding her happy ending with all of those post-Bachelorette sponsorships, when the world shut down due to a global pandemic. If that's not the most Clare thing to ever happen to a person, then I don't know what is. But Clare has been staying strong and clinging to her relevance harder than I've been clinging to the idea that I still have 4th of July plans. When COVID first hit and ABC announced that her season would be postponed, she took to Twitter to reignite a feud with her Bachelor ex Juan Pablo. More recently, Clare hopped on Instagram to announce that she still has the dress she was dumped in on national television six years ago. That would be special if I didn't 100% believe all contestants are contractually obligated to keep those for 10 years after their season is over lest ABC miss an opportunity to exploit the most painful and humiliating moment of their life for their own personal gain.
While I appreciate Clare's efforts to remain relevant, her tactics just feel tired. Starting sh*t with your ex from six years ago on a public platform? Posting about your hoe clothes from the past?? These are things I would have done in college, and all it earned me was pitying looks from my sorority's Safety and Wellness chair. 
Hannah Ann Sluss
I feel for Hannah Ann, I really do. She did all the right things while competing for Peter's heart. She laughed at all of his jokes, she cried when she was supposed to, she let Peter talk her into recreating that scene from Titanic during their Fantasy Suite date, and she didn't even look repulsed when Peter's mom called Pachi post-coitus. She was denied the coveted Bachelorette spot and now it's looking like Paradise might be out for her too. This was supposed to be her time to shine!! How is she supposed to get modeling gigs that aren't for off-brand shapewear or a Denny's menu if she isn't able to capitalize off her Bachelor fame?? And so this is why I forgive her for staging her own paparazzi shots during a global pandemic. I've seen more stories online about Hannah Ann being "spotted" in LA than I have articles from the CDC about proper hand washing. When she's not being "caught" out and about it in a full face of contour, she's been blowing up the TikTok scene with cringey dance routines that feature her favorite famous friends. Honestly, I hope this strategy works for her. She deserves to get something out of her relationship with Peter other than just time served. 
Pilot Pete
Guys, I'm worried about Peter. There, I've said it! After failing to make it work with 25+ of America's Next Top Instagram Models, getting engaged, breaking off that engagement, getting a girlfriend for two hours, and breaking up that relationship because his mommy told him to, he's been struggling. While most Bachelor/ette leads come off their season with shiny new engagements (or at least shiny, new spon-con deals), Pilot Pete's biggest announcement as of late is that he's moving out of his parent's basement. Maybe. Probably. If he can get them to co-sign his lease after the pandemic ends. You can tell he might be at his breaking point by the way he's been acting out on TikTok recently. Peter's TikTok activity ranges from mild cringiness to straight-up I'm calling his mother. Honestly, I'm worried for him. Barb, can we get a wellness check up in here??
Hannah Brown + Tyler C
I'm just going to come out and say this because we've all been thinking it: The Quarantine Crew is blasphemous. There is actually nothing more offensive to me than a bunch of hot singles flaunting their hotness and proximity to a Florida timeshare while the rest of us consider which old underwear to use when we need to wipe our asses after the TP stockpile runs empty. For the past several weeks now, Hannah and Tyler C have been living their best lives down in Florida in what appears to be some sort of harem situation. At best, their social distancing can be described as a deleted scene from Spring Breakers; at worst, something the CDC definitely referenced in their Powerpoint of what not to do during their last White House briefing. Either way, out of respect for those of us who are subsisting on a diet of Kraft cheese slices and Franzia and who haven't breathed fresh air since February, they need to cut that  sh*t out and save their antics for when Mike Fliess can profit off it, mmkay?
Images: ABC/John Fleenor; @hannahann_fanpage /Instagram (1); @thebetchelor /Instagram (1); @thequarantinecrew /Instagram (1); @jessclarke_ /Instagram (1); @usweekly /Instagram (1)
5 'Bachelor' Alums Who Started Legit Businesses After The Show
The post-Bachelor/Bachelorette life consists of three options: Instagram sponsorships, starting a podcast, or returning to your previous job. Some former contestants even do a combination of all three. But this hustle isn't sustainable, because the second the next season premieres, all the current hotshots quickly become has-beens. Fortunately, some of these past contestants were smarter than the average aspiring Insta-influencer contestant, and were aware of their own impending irrelevance. So, instead of falling victim to the looming doom of their insignificance, they used the spotlight and attention to make actual businesses for themselves. F*cking smart, and much more respectable than hawking subscription boxes for the rest of their lives (although, realistically, all of the Bachelor entrepreneurs on this list have probs done that too). Those who started their own businesses have tapped into America's perception of them, and have utilized it to create their own product lines that fit their perceived "brand." Here are some of the post-Bachelor hustles we respect, and may have even already ordered for ourselves.
1. Kaitlyn Bristowe's Scrunchie Line, Dew

Dew Edit The Wristbands – VIP ($28)
Kaitlyn Bristowe was one of the coolest Bachelorettes we've ever had. She was chill, down-to-earth, and not a thirst-monster. Claps to you, Kaitlyn! Not to mention, she also had the best group of guys I've ever seen on the show. (Umm has anyone looked at Hannah B.'s guys? Yikes.) Unfortunately, her three-year relationship with Shawn didn't end up working out, but she's still as relevant as ever. She was smart enough to build a business that could last, even when her relationship couldn't, so she started a scrunchie line. What I like about this business move is that it's on-brand and authentic. Kaitlyn was always wearing scrunchies, and now that they're a trendy fashion item, it only makes sense that she would create her own line. The scrunchies are super cute, but 4 out of 5 of the sets on the site are currently sold out. Genius marketing at its finest. Because now, as if I didn't already want the black velvet star scrunchies, I REALLY want them. Touché Kaitlyn, touché.
2. Ben Higgins' Coffee Line, Generous

Generous Movement Guatemalan Coffee ($15.99)
One of the most eligible bachelors from Kaitlyn's season, Ben Higgins, also started his own business: a coffee line. Seem like an odd choice? Not at all. The brand is called Generous Coffee, and is totally fitting for America's favorite bracelet-wearing Bachelor. Things didn't work out between him and Kaitlyn, nor between him and Lauren, but it seems that everyone involved is doing more than okay. I mean, Lauren is a Revolve influencer, so she's clearly doing well, and Ben has this coffee line that he's sups passionate about, plus a v cute new gf! Generous Movement is very in line with the values of our millennial generation, selling coffee ethically sourced from Guatemala and Honduras. Then, as the icing on the cake, they donate the proceeds to help "make the world better." This is like, the Tom's Shoes of coffee, and so on-brand for sweetheart Ben Higgins. Unlike telling two girls you love them, this was a smart decision, Ben.
3. JoJo Fletcher's Clothing Line, Fletch

Fletch Olive Buckle Dress ($128)
Speaking of girls that Ben confessed his love to, JoJo Fletcher is the most stylish Bachelorette we've ever had, so I give her full permission to create her own clothing line. I mean, not that she needed it, but as your millennial pop-culture-relevant fashion consultant, I give it my stamp of approval. The clothes are stylish, flirty, and feminine, all of which describe JoJo herself. She may not have ended up becoming besties with Olivia Munn, but based on her YouTube channel, her life looks pretty f*cking good, so I don't think she's too mad.
4. Nick Viall's Essential Oils, Natural Habits

Natural Habits Daily Habits Bundle ($88)
Essential oils are v trendy right now, and Nick Viall is capitalizing on that—and before you ask, no, this is not some multi-level marketing scheme. The branding of the oils is sophisticated, clean, and modern, which separates it from other essential oils on the market. Like, you'd actually want to gift these ones to your boyfriend, because you wouldn't have to worry about him thinking you're some holistic whack-job. Not to mention, they're USDA-certified organic, which is a certification the two biggest essential oil companies right now can't even claim. Natural Habits currently sells four different oil blends in a bundle set, all of which have different purposes, including things like relaxation, energy, and immunity. Nick may not have found love on the show, but hey, he's probs got an oil for healing heartbreak now. Proud of you, Nick!
5. Shawn Booth's Fitness Studio, Boothcamp

Known for his incredible body on Kaitlyn's season of The Bachelor, it's fitting that Shawn Booth created a workout studio called Boothcamp. Just like Kaitlyn, he built himself something sustainable, since being the winner of The Bachelorette doesn't guarantee a lifetime of Instagram sponsorships—especially if you break up. Tbh, I'm still hoping they find a way to make it work, but considering Kaitlyn seems like she's more than okay with her scrunchies and smooth-talking, Dracula-adjacent boyfriend, Jason, I don't know about the likelihood of that.
Anyone else find it interesting that all of these successful Bachelor and Bachelorette people are interrelated? Like, Nick, Ben, and Shawn were all on Kaitlyn's season, and JoJo was on Ben's season. Was there something different in the water of the Bachelor mansion? Or was Instagram just not that big back then? I guess business-savvy entrepreneurial skills run in the blood of this Bachelor fam! Who knew?!
Images: Dew Edit; Generous Movement; Shop Fletch; Natural Habits; Boothcamp
You Can Now Get Ben Higgins To Emcee Your Wedding
You may have thought you'd seen it all when it came to wild wedding trends, but today's news may beat even wedding alpacas. (Yes, those are a real thing.) The Bachelor alum Ben Higgins has teamed up with DiningOut Events to create "The Wedding Party," a mass wedding ceremony, reception, and festival all rolled into one. Yes, you read that correctly. Because going to one wedding over the weekend isn't enough, you can now celebrate 12, Coachella style.
So how TF will this actually work? Imagine this: Each of the 12 couples will walk down the aisle, one after the other, and take center stage for an inspirational non-denominational ceremony. After each couple recites their vows, the couples will be announced by none other than Ben Higgins himself, and a massive wedding reception will follow.
Each couple is responsible for 100 all-inclusive festival tickets priced at $150/person, amounting to $15,000 which is literally the cost of just a photographer in New York City. So if you don't mind turning your wedding into a public spectacle, which most people do on Facebook in the year leading up to their nuptials anyway, this may just be the thing you're looking for. If you nag your boyfriend into watching The Bachelor every Monday and want to take that a step further, you can apply for Ben Higgins' wedding festival here. Keep in mind this cost does not include travel and lodging, wedding dresses/suits, photography prints/photo albums, and pre-event activities. I'll also go ahead and say that Neil Lane diamonds are probably also not included.
So if you have nothing better to do Labor Day weekend, The Wedding Party will take place on Sunday, September 1, 2019 at The Denver Polo Club, 6359 Airport Rd in Denver, Colorado and will, according to the website, welcome couples of all kinds: "straight, gay, bi-racial, multi-cultural, and without regard to religion," making it already more diverse than any season of The Bachelor or The Bachelorette. 
Images: Shutterstock; Jeff Suskin / Youtube
Here's How Much It Costs To Get A Video Shout-Out From Your Favorite Celebs
I'll admit it: I love a good, inane method of communication. (Poking on Facebook, pinging on Blackberry, you name it.) I also love seeing celebrities participate in dumb sh*t for a paycheck, which brings me to Cameo. Cameo is a service that allows you to send your friends messages in the form of a selfie video from a chosen celebrity. I'll explain this a few more ways until it settles into your brain. Say you're making happy hour plans. You could text your friend like a normal person—OR you could pay Kevin from The Office $145 to do it for you. (Oh yeah, celebrities on Cameo each have their own rate.) Naturally, I had to find out which celebrities actually signed up to become on-demand greeting cards—and the answers won't disappoint you. Here are the weirdest, most random celebrities on Cameo and available for hire.*
*I don't really do sports, so feel free to browse the athlete section on your own.
Ben Higgins ($50)
Oh Ben! I'd wondered where you went after Happily Ever After, but I didn't think you'd fallen so far. First of all, $50 is way too low for the most charming Bachelor in recent history, especially when you see that Nick Viall is on here for $75. I actually feel like Ben would be a good choice for an interaction you're a little nervous about, like telling your boyfriend that you adopted a dog while he was at work. Wouldn't it just be harder to get upset looking at his bashful, country-boy eyes? Or am I just another crazed Higgins fan, waiting for my chance to kneel at his feet on live TV? Time will tell.
Other Bachelor cast members: Ashley and Jared ($65), Robby Hayes ($50), Corinne Olympios ($40), Chris Harrison ($425)
James Kennedy ($100)
And now, the one that I am personally most likely to use. James has been deeply up against it this season of Vanderpump Rules, by which I mean he has faced some consequences for his actions. As a result, he has looked like a wounded dog with lifeless eyes in every scene for the past two weeks, and I can think of no one less equipped to be sending out cheerful videos for hire. For reference, you could have Scheana record the same message for $75, but at least James' version would be less likely to include an orgasm.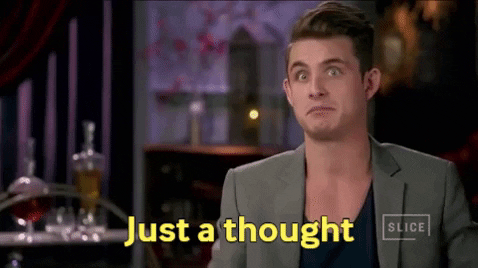 Billy Zane ($500)
With Billy Zane, we've moved out of what I'm calling the "small players" ($200 and under) and into the major leagues. For a cool $500, you can have the villain from Titanic wish your parents a happy anniversary. Or tell your boss you're taking the rest of the week off. I don't really understand how or why Billy Zane has become such a punch line in pop culture, but I do kind of feel like a video message from him could ruin my day. Sorry Billy, I'll always be Team Leo!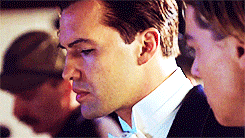 Stormy Daniels ($666)
Got any politically minded friends? Devoted readers of The 'Sup who regularly ruin brunch with depressing updates from the outside world? Show them that you're paying attention with a very current $666 video message from none other than Stormy Daniels. If nothing else, you'll be helping her pay off those legal fees.
Caitlin Jenner ($1,000)
Finally, if you're really looking for a splurge: Caitlin Jenner. As the most expensive option on this list, she is also one of the only two whose profession is listed as "Icon." (Most include titles like "TV Star" or "Reality Star," or the name of the series they're on). The other icon on this list is "George Jung aka 'Boston George,'" an American drug trafficker who was played by Johnny Depp in the movie Blow. A message from this famed criminal is only $65, so up to you which "icon" you'd like to go with. I'd also like to note that Caitlin Jenner is the only member of the Kardashian/Jenner clan on this site.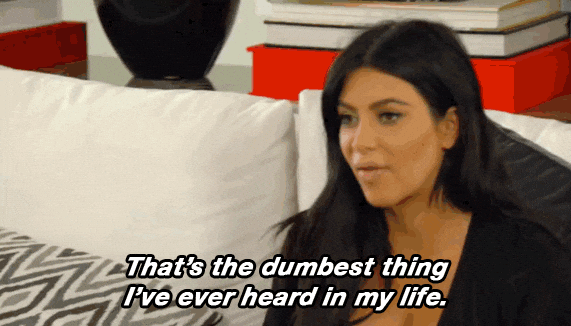 Other usual suspects are on this site—Bella Thorne ($110), Snooki ($300). What I've learned from this research is that I love listing celebrities' names with prices attached, and it is possible that reality TV pays less well than I thought. Hopefully these celebrities on Cameo have brightened your day as much as mine.
Images: Giphy (3)
A Definitive Ranking Of The Past Bachelors By Hotness
I don't know one person on the planet that isn't excited for this year to be over. I mean, god damn. GTFO of here already. Like, I don't think I've ever been this excited to get older. But on top of all the terrible sh*t being over, another good thing about the arrival of 2019 is that The Bachelor comes back in January. This means I have another reason to drink what the Surgeon General would probably deem an unhealthy amount of wine on a Monday night and then judge people mercilessly. I consider those two of my greatest passions. The only downside to The Bachelor coming back is that we have to watch Colton whine about being a virgin for 10 straight weeks. Ugh, I'm already over this storyline. But whatever. It will have to do. To celebrate the show coming back, we decided to rank all of the previous Bachelors by hotness. Merry f*cking Christmas.
Nick Viall Has Concerns About Colton Underwood Being The Bachelor
We've talked a lot about the selection of Colton Underwood as the next Bachelor, and of course we'll be watching in January when he begins his journey. That being said, it's fun to think about what crazy sh*t could go down in Bachelor Nation. I love it when Bachelor alums comment on current happenings, so I was thrilled to see this week that Ben Higgins and Nick Viall had some public thoughts on Colton's upcoming role. Nick Viall's birthday was on September 29, so I'm interested to dive a little deeper into his possible motivations for making his comments.
Speaking to Entertainment Tonight, Nick and Ben both expressed some concern about Colton being on the show. "I think we're going to see him struggle," Ben said, which isn't exactly a vote of confidence. He also called Colton "indecisive," and said he expects to see a lot of tears. Nick specifically talked about Colton's limited experience with dating, which he clarified is not just about his virginity.
NICK: I'm not specifically talking about his virginity and things like that.
ALSO NICK:

Nick talked a lot about the intense pressure of being the Bachelor, and wondered whether Colton will be able to handle it. "It'll be curious to see how Colton handles that with limited dating experience in general," he said. Okay, Nick seems really focused on the fact that Colton has limited dating experience. Like, I get that you're basically the manwhore of the Bachelor franchise, but not everyone wants to (almost) get engaged to three different people on national television. Reading these comments, it got me thinking: Does Nick Viall miss the spotlight?
The obvious answer is "yes, he's a reality TV star," but I'm thinking a little more seriously. Including his appearance on Dancing With The Stars, Nick appeared on five different reality shows within a span of about four years, which is an alarming pace, even for someone who's addicted to attention. Since he got eliminated from Dancing With the Stars, it's been about a year and a half since Nick was on reality TV, and he might be getting that itch again.
He's also (most likely) single right now. Last we knew, he was in a high profile relationship with January Jones, who was totally out of his league, but when asked about it back in March, Nick said that he was single, and not dating January. So his relationship with a legitimate celebrity didn't last, so maybe now it's time to go back to dating fame-thirsty Instagram models and influencers. There are probably still thousands of girls who would die for a chance to date Nick (not everyone has good taste), so he might not be the worst choice for a future season of The Bachelor.
So, do we think Nick is thinking of ways to bribe Mike Fleiss into giving him another shot at fame love? Stranger things have happened.
The Past Bachelors Are Coming For Arie Luyendyk Jr. On Twitter
We're all still reeling from last night's shitshow of a Bachelor finale, and it's going to take a while before I'm physically and emotionally ready to do anything productive. Today I'm coping with the trauma by spending hours on Twitter, trying to keep track of exactly what everyone else's reactions were. We already broke down what Bekah M. had to say about Arie being a literal garbage human, but just like America, Bachelor nation is a land full of many diverse viewpoints, which means there are lots of white dudes with something to say.
Past Bachelors, this is the moment we will judge you for. We already had to suffer through Becca being dragged through the mud in front of a TV camera crew, so please be decent humans and don't let us down. You already know this is far too much to ask from a group of 21 white men (and one Latino guy) who are best known for appearing on a reality show, but there's nothing wrong with dreaming. Let's take a look at which of the past Bachelors can still sit with us, and which ones can promptly fuck right off. And fuck Chris Harrison, I just need to say it before I forget.
How did this breakup end up on camera? Seems like a private conversation. We don't belong in this conversation….but im still watching #TheBachelor

— Benjamin Higgins (@benhiggi) March 6, 2018
Good job Ben, these are exactly our thoughts. There shouldn't have been cameras, but I'm not going to turn off my TV and miss out on all the drama. I relate, because I am completely hopeless when it comes to minding my own business. If you're not trying to find out everything about everyone else's lives, wtf are you doing with your time? Ben definitely wasn't perfect in his time as the Bachelor, but he's also not the worst.
But real talk does this mean @jason_mesnick and I are off the hook now?? #TheBachelor

— Benjamin Higgins (@benhiggi) March 6, 2018
Ben!! You were doing so well with that last tweet, but no honey. First of all, as a little refresher, Jason Mesnick was the infamous Bachelor who proposed to Melissa, then changed his mind, broke up with her ON LIVE FUCKING TV, and got back with Molly instead. (That relationship didn't work out either, probably because Jason is trash.) No Jason, YOU ARE NEVER OFF THE HOOK!!!!!!! Seriously, Jason is at least as bad as Arie, and maybe worse because he did it on live TV. Ben isn't nearly as major of an offender, but like, stop aligning yourself with this trash bag.
Waow… Feel bad for HIM, People STILL don't understand that we SPEND only like 40 hours total with EACH of the final 3 contestants. ????????‍♂️ https://t.co/nThmqjb3pF

— Juan Pablo Galavis™ (@JuanPaGalavis) March 6, 2018
We always knew Juan Pablo was the human equivalent of gas station sushi, and he just keeps proving us right. Yeah, I understand that it's like super tough that you have to date soooo many women who are all super into you, and it's so shitty that you only get to pick one at the end, but you know what you're signing up for. Juan Pablo was very vocal in his support of Arie, but offered zero support to Becca, because this is definitely all easier for her. Okay, yeah, great, I'm gonna go scream into a pillow. Adios Juan Pablo, you're canceled.
This is like watching OJ's white bronco in 1994. #thebachelor

— Ben Flajnik (@BenFlajnik) March 6, 2018
Ben Flajnik is one of the more irrelevant Bachelors in recent memory, but this OJ Simpson analogy is low-key perfect. This entire situation was a fucking mess, but my eyes were glued to the TV. Also, if you don't get this reference, go watch American Crime Story. You'll like it, it's sweet.
I don't like this one bit. Shouldn't have filmed. #thebachelor

— Sean Lowe (@SeanLowe09) March 6, 2018
Ah, Sean Lowe. One of the few Bachelor men who's still with his winning pick, and also one of the few who isn't just mostly trash. Sean is out here working hard to make the men of The Bachelor not look like a raging dumpster fire of testosterone, but it's too big of a job for just one person to do. Still, it's admirable. We see you, and we value you. Truly a voice of reason among a bunch of dudes with shitty opinions.
Make it stop. #thebachelor

— Sean Lowe (@SeanLowe09) March 6, 2018
Yes. This. Make it stop, please. I need to stop thinking about this fucking breakup scene, because I'm simultaneously so angry and so obsessed. I will never forgive Arie, mostly for what he did to Becca, but also for turning me into a monster who can't think about anything else. This has truly been a garbage season to top all previous garbage seasons, and I don't know if I'll ever watch again (jk see y'all this summer). Thank you Sean for the admirable tweeting, but fuck this show.
'The Bachelor Winter Games' Cast Is Out & One Important Person Is Missing
ABC must have known that this season of The Bachelor was going to be boring af, because they had another reject-studded franchise spinoff ready to air: The Bachelor Winter Games. With a premiere date of February 13th, just in time for us to give up on Arie having a personality, this confusing spin-off has a 99.9% likelihood of being more entertaining than The Bachelor season itself. ABC announced most of the cast this week, and we are v excited to watch Ashley I. cry off her lash extensions, Dean attempt to overcome his addiction to fuckboy-ery, and Luke promote his country music career.
But we have a few burning questions: 1. Where the fuck is Peter? Mike Fleiss promised us he would be there, and I really don't think I can survive another should-have-been-Peter letdown. Ben Higgins IS NOT an acceptable replacement. 2. What the fuck are they going to do with all of these people who don't speak English international contestants? And 3. Do any of them know how to play sports? While we might have to wait for answers until the four-episode season airs in February, we can definitely start judging the contestants now.

Americans
Ben Higgins, 'The Bachelor' Season 20
It's legit sad when an ex-lead shows up on a franchise spin-off. Actually, has this ever happened, or is this a new low? I bet he hooks up with one of the foreign blondes and wears his new coffee company T-shirt everyday.
Winter sport he will suck at: I cannot imagine this boy playing sports. But maybe he will be a mediocre ice dancer.

Dean Unglert, 'The Bachelorette' Season 13
It's been a whole two seconds since this fuckboy has been on our TV screens—looks like Dean is replacing Nick Viall as the new professional Bachelor franchise contestant. At least he takes less selfies.
Winter sport he will suck at: Treating women with respect.

Eric Bigger, 'The Bachelorette' Season 13
Eric and his beard are back; it must be miracle season. I'm a huge Eric fan, and I am genuinely excited to watch him run around in the snow with his shirt off and compete in winter themed games while hooking up with some randos. I only wish one of those randos were me. *Sighs*
Winter sport he will suck at: Figure Skating.

Jamey Kocan, 33, 'The Bachelorette' Season 13
Literally who is this?? Is this the guy that couldn't understand why Rachel would send him home when he had such a symmetrical face? Could they really not find a boring white dude that made it past week two of a season?
Winter sport he will suck at: Curling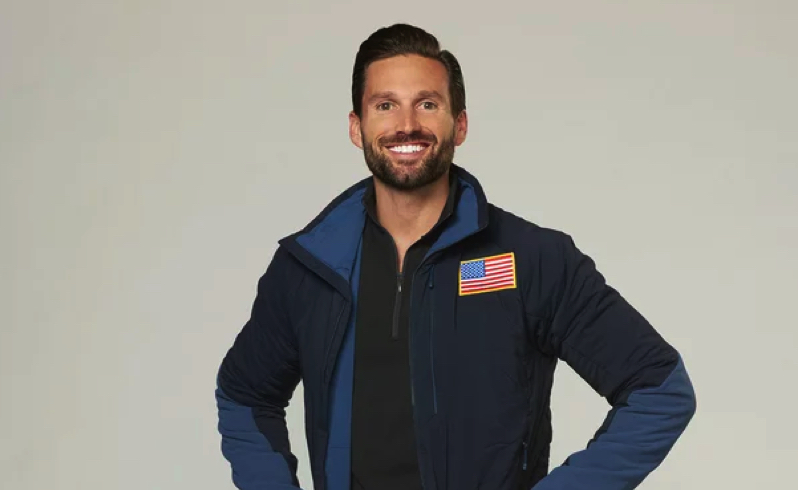 Josiah Graham, 'The Bachelorette' Season 13
Josiah was solidly entertaining and extremely (falsely) self-confident on Rachel's season. He forgot to actually care about the lead, though, so Winter Games seems like a better fit for him: A competition that's about being the best and not about showing a woman you love her.
Winter sport he will suck at: Josiah is the best at everything, just ask him.

Luke Pell, 'The Bachelorette' Season 12
Okay, I'm starting to think Winter Games may be the auditions for the next Bachelor? WTF is Luke doing here—doesn't he have a successful D-list country music career to attend to? He looks extremely uncomfortable in winter clothing.
Winter sport he will suck at: Anything he can't do while wearing cowboy boots and jeans.

Michael Garofola, 'The Bachelorette' Season 9
I am totally here for Michael. He's a successful lawyer and may be the only male Bachelor in Paradise contestant to not get a rose and still look like a gentleman. Winter will be your season, Michael, I can already tell. But if not, feel free to slide into my DMs.
Winter sport he will suck at: Cross-country skiing.

Ashley Iaconetti, 'The Bachelor' Season 19
Is she going to cry over Dean or Ben Higgins? She's already bff with both of them, so I can't wait to see which producer-induced love triangle she gets herself into this time.
Winter sport she will suck at: Yea, sorry girl—but probably all of them.

Clare Crawley, 'The Bachelor' Season 18
Clare announced her retirement from the franchise after her extremely embarrassing second appearance on Bachelor in Paradise. But just like Mike Fleiss' promise of Peter, that means nothing.
Winter sport she will suck at: Anything that requires sanity.

Lesley Murphy, 'The Bachelor' Season 17
I didn't watch Sean's season so I know nothing about this girl, but five minutes of internet research revealed that she recently had a preventative double mastectomy and is a total badass. Lelsey, meet Michael; Michael, meet Lesley…
Winter sport she will suck at: She's a queen and will win them all.

The United Nations
The rest of the cast is made up of contestants from the international versions of The Bachelor: six men from Canada, New Zealand, Australia, and Switzerland/Germany and eight women from Sweden, Australia, New Zealand, Finland, The UK, China, and Japan. I can't even pretend to know enough about them to make uninformed judgments, but I will say this: I am glad the franchise is finally letting Asians on the show, and also this Natassia from Sweden looks like trouble.

Whatever happens on this spin-off, there are sure to be juicy hookups, awkward subtitled conversations, and a lot of culturally insensitive comments. I can't wait.