How To Actually Clean Your Makeup Brushes So Your Skin Doesn't Hate You
Makeup comes as second nature to a betch. We eat, sleep, and breathe it with our fave beauty vloggers and celebs. We put a new face on everyday using only the best of the best and yet, they say we're not artistic. My face isn't in the MoMA so, let's be real. Who's the one that really doesn't know what great art is? Puh-lease. We spend forever and a day in Sephora (or on their website, same shit) looking for the next Urban Decay palette and figuring out which brush will make our contour look 10x better. A million brushes and dollars spent later seems a little ridiculous—there's no need to keep buying new brushes. Here's food for thought, when was the last time you actually washed a single brush? I get it, like, we already have to wash our comforter, barely worn jeans, and now, our fucking makeup brushes, too. Life is so hard. Then, we wonder WTF we're not doing right that we keep breaking out. I'm assuming weekly alcohol binges and cheat days don't necessarily help but, neither does bacteria build up. Vom. Do yourself a favor and grab your brushes right now, because you def needed to clean them like, yesterday. You gon' learn today, betch.
How Often You Have To Do This Shit?
The answer may surprise you (or not): pretty fucking often. Foundation, concealer, contour, blah, blah, blah, all those facial brushes need to be washed at least once a week. So, yeaaah, you've been fucking up big time for awhile now. It's okay, though. It's never too late to start treating your face with the respect it deserves. Doing this will get rid of oil, bacteria, and nasty shit you don't want to blend on your face.

For brushes you use around your eyes, that's a bit more flexible, so you can wash those about twice a month. All others should be fine if you wash them at least once a month. IDK, if this sounds like too much already, just do this shit while drinking alone, Netflix-binging, or something.
How To Wash
There are a few different methods you can use to wash your brushes. The cheapest and most convenient is using lukewarm water and unscented soap. Whoa, like, who would've guessed. You'll want to gently massage the bristles and put a very small amount of soap in-between. Wash thoroughly, or until you stop seeing all that shit seeping out of them, because trust me, you'll see it. After, gently press the bristles with a towel. Reshape and let them air dry while they hang over a sink or counter. This is probs best done on a Sunday night, just before heading into bed so you have fresh brushes to work with for the following week.
1. Sephora Collection, The Cleanse: Daily Brush Cleaner. If for whatever reason soap and water require too much effort (hi), luckily our heaven on earth, aka Sephora, has several cleaners to make you feel less like a peasant. This oil-free cleaning spray in particular can be sprayed on whatever brush you want to clean so you can reuse it as much as possible. Made with fruits and other healthy shit I don't feel like listing, the spray will condition and protect the bristles from wear and tear. Since it dries super quick, you can do this before you start your makeup for a clean slate.

2. Sephoa Collection, Dry Clean Instant Dry Brush Cleaner Spray. I quote, "like a dry shampoo for your brushes," this thing is basically a life-saver because we all know what dry shampoo does for our own hair. This spray doesn't require water so, you honestly don't have to get up off the couch to use this. Just apply directly and watch it dry instantly. Since it literally takes seconds, feel free to use it daily instead of weekly. Seriously, you don't really have an excuse anymore for not washing your damn brushes.

3. Sephora Collection, Polish Up Silicone Brush Cleansing Pad. For synthetic brushes, you'll want something that really scrubs in areas your hands can't manage. Here's where this cute AF pink glove-thing comes in the picture. It's a cleansing pad that fits in the palm of your hand—probs as close to baseball as you'll ever get—so while your brushes are wet with soap, scrub gently to get all the gross shit off. Just rinse off when you're finished (fucking duh), reshape the bristles to its original stance, and let them air dry off of a flat surface.

If You're Brush Stops Looking Like A Brush:
If at some point in the near future your makeup bristles no longer like a brush but instead like drunk Barbie's hair here:

All the washing in the world won't help. It's probs a sign that you should throw that shit out ASAP and get a new brush. Except this time, try washing and taking care of it, you know? You hardly need to exert energy get off the couch in order to save money, have your contour stay on #fleek, and look hotter than ever. I mean, what other incentive do you really need?

The Best Summer Lipstick Colors For Your Skin Tone
I never included lipstick into my makeup routine until I decided to become a basic bitch v trendy by giving in and slowly selling my soul to Kylie Cosmetics. I bought my first lip kit to give the youngest Kardashian with the most lip injections a chance in this lipstick biz and to feel a sense of belonging in my sorority. Once it received my approval, I started losing originality in every sense of the word and became one of those psychos who minimized tabs at work to constantly refresh Kylie's website in secrecy so I could get one of her limited edition shades. I'm not proud to admit that I've spent more money on a product solely just for the name when I can literally buy the same shit at Sephora but, because I can't stop, won't stop, I'm still finding the perfect shades to add to my lipstick collection that don't make me look a corpse or attention-seeking freak. I've done enough trial and error to find which colors look glam with my tan this summer, aka I've done the swatch work for you. Here are the best lipstick colors for your skin tone so you don't look absolutely ridiculous in public this summer.
If You Have Fair Skin:
Bright Pink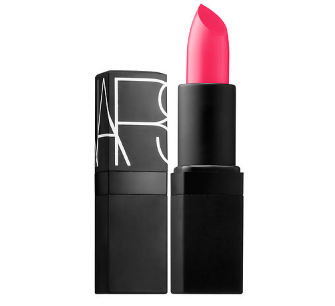 One of summer's most overly worn colors in a bright shade looks super flattering for those with pale AF complexions. Whether it's because you don't have time to roast your skin or you simply turn straight into a lobster, a bright pink like NARS Lipstick in Schiap gives you a bold lip without looking v extra. The loud color enhances your facial features by creating a rosy, bright, natural glow so you look like the perfect combination of both slutty sexy and cute.
Light Orange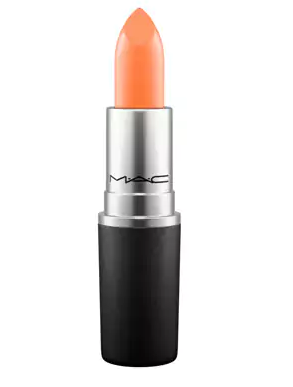 Orange is taking a bit of a risk when you use it on your lips, just like choosing yellow for your next mani. Will you be roasted in your group chat, or will your snobby friends ask for the name of the color? It could go either way. However, if you opt for a light, warm, orange cream like MAC Lipstick in Tangerine Dream (I'm the next Iggy Azalea, I know), the peachy hues will appear to soften out your skin. It's the perfect replacement for your current nude with a pop of color, just in time for summer and with fall (dreadfully) nearing the corner.
Red

Red is the most iconic versatile lipstick color for just about anyone but, if your skin is that of a vampire's, you look fiercer than ever with a red lip. If you're towards the ghostly white side, you'll want to find a true red that warms up any "cool" skin tones. For those that have a hint of color, you'll want to find a red with blue hues so it warms up your skin tone. When in doubt, Smashbox Be Legendary Lipstick in Made It is your go-to color for the awk in-between neutral tones.
If You Have A Medium Skin Tone:
Light Tan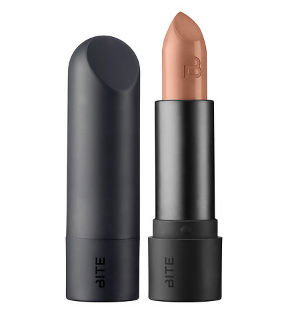 If you can pull off a brown shade on your lips that doesn't like you literally just ate shit, then you go, Glen Coco. Like, please, let me be you. A light tan such as this chic Bite Beauty Edgy Neutrals Amuse Bouche Lipstick in Enoki really accentuates facial features on golden skin tones, becoming an essential for a nude lip or "natural look" days. Apply just before heading out the door on the days you feel like doing the bare minimum – which is like, literally always – for creamy lips with an edgy flair.
Pale Pink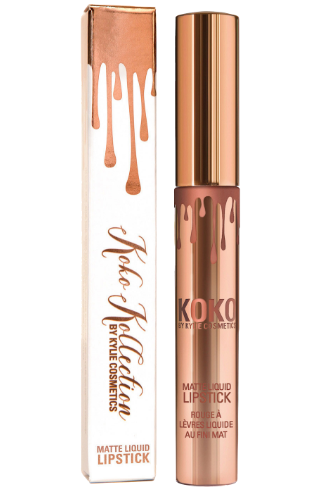 I personally have super tan skin (I know, I would want to be me, too) so finding the perfect pink without looking like a doll is like, kind of hard for me. I don't want a neon pink that's all, "everybody look at me," nor do I want a pink that washes my skin out. So of all the Kylie lip kits that have stolen my money heart, this one is def my fave. The Kylie Cosmetics Matte Liquid Lipstick in Khlo$ is my go-to for everyday wear because it's honestly so light and since it has cool undertones, it makes them look fuller and well, like a pouty Kylie. Go figure. I wear this before blacking out with my BFF Jill, but I can also wear this to work without being dramatic.
Soft Purple

Hypothermia lips, or purple lips, are one of the biggest lipstick trends currently. Probably because it's a color that's about as moody as you were in 2008, but, leans towards the pinker side just for a touch of femininity. A soft purple is the bright pink for medium skin tones. The Bobbi Brown Art Stick Liquid Lip in Plum Noir provides a long-lasting bold lip while reducing the appearance of wrinkles. Bless.
For Darker Skin Tones:
Deep Red

A deep, dark red such as Urban Decay Vice Lipstick in Spiderweb looks seriously so gorg on dark skin tones. The warm color delivers a natural-looking rosy glow that will make you stand out anywhere you go on a Saturday night. It's a must-have color for anything, really, but especially ideal for long summer nights and drunk brunch.
Dark Brown

As I've already mentioned like, a million times, finding a flattering brown for your skin tone can be v tricky. For those with darker skin tones, you'll want one that's rich in color with warm undertones. If it tends to go on the cooler side of the spectrum, it can give the appearance of gray, zombie lips which will just discolor your skin tone. A rich chocolate brown like Lorac Alter Ego Lipstick in Snow Bunny compliments darker skin tones and reduces skin discoloration so you can have the most fab nude lip. Wear with a darker lip liner for extra goth, teenage angst vibes since you're sooo 90s.
Fuchsia

Bright purple tones stand out amazing against darker skin tones. The pop of a color is guaranteed to make a statement and make heads turn everywhere you go. You'll want to find a fuchsia with purple hues like the Yves Saint Laurent Rouge Pur Couture Kiss and Love Collection in Le Fuschia for a shade that's perfect in the summer and brings all the boys to your yard. Get it, girrrl.
Bring These Beauty Products To The Beach So You Don't Look Like A Hot Mess
There are two kinds of girls in the world. Those who go to the beach and leave looking like Sara Paxton in Aquamarine and those who go to the beach and leave looking like a Survivor contestant who couldn't make it past the first elimination. If you're the second kind of girl, you'll probably want to fill your beach bag with beauty products that will keep you looking decent. Here are a few you should probs invest in and thank me later for.

This shit is a BB cream, a CC cream and a tinted hydrating gel. I'd be lying if I told you that I knew the difference between any of those things. I've definitely been told at some point, but I've since forgotten so it can't be that important, right? Anyway, this is perfect for when you need to be THAT bitch and wear makeup to the beach but don't want anyone to notice. It actually helps hydrate your skin while covering your hangover blemishes and it protects you from the sun aka wrinkles.

I've been obsessed with this sea salt spray for years and if you haven't tried it yet, you definitely should. Sure, I know this product is like the most basic thing ever, but there's a reason it's so popular. It's kind of like when people talk about being a Beyoncé fan. Like, duh, we get it. Beyoncé is good, we all like her, stop acting like you're the one who discovered her. They literally sell this sea salt spray at Target and Urban Outfitters, which just further proves how basic it is. But it's a great way to get beachy looking hair without having to do something disgusting like put your head in the ocean.

Isn't it kind of weird that all of the stuff that dries out your skin at the beach is used in all of the products to fix that dry skin? Yeah, it makes no sense to me either. But for some reason, this LUSH scrub, which contains sea salt and VODKA is like, the greatest scrub ever. Seriously, it's so good.

If you actually have enough energy to put on mascara before going to the beach, then like, power to you. Benefit BADgal is a must have in the makeup bags of betches everywhere, so obvi the waterproof version is going to pull through when you're at the beach. (Or like, drunk crying or whatever.)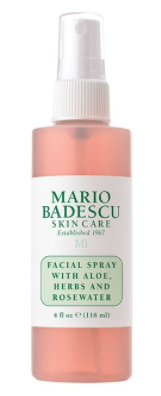 If your skin has a tendency to feel a little dry at the beach, just spray this on your face for a little refresher. Plus, it's way more convenient than a lotion or something that will get sand stuck in it.

Unless you want to spend the next few days saying "no it's not like, herpes or anything, my lips are just sunburned," you better slap some SPF lip balm on your face before you fall asleep in the sun.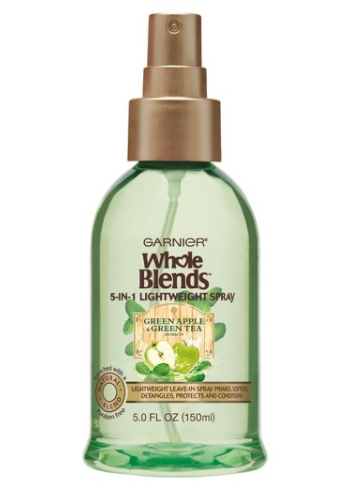 This spray literally saves my life every single morning. It's a conditioner, a detangler and a protector, so it pretty much protects your hair against all of the awful things the beach will do to your hair.
What Your Lipstick Game Says About Your Weekend Plans
It's Thursday, which means I can practically taste my freedom the weekend. And though this week has made me want to binge drink more than most, there's still a 50/50 chance that on Friday night I'll either be getting blackout at 5:01pm or I'll be falling face first into a plate full of cheese. But with either scenario, you can guaran-fucking-tee that my lip game will still be on point. Fucking, duh.
You don't need your horoscope to tell what your weekend plans should be—even though we will do that tomorrow—because, whether you realize it or not, your lipstick is saying it all. And because I'm a judgmental betch who spends 90% of her time shit-talking strangers at bars, I've taken it upon myself to point out what story your lip game is telling this weekend.
Dark, Vampy Lips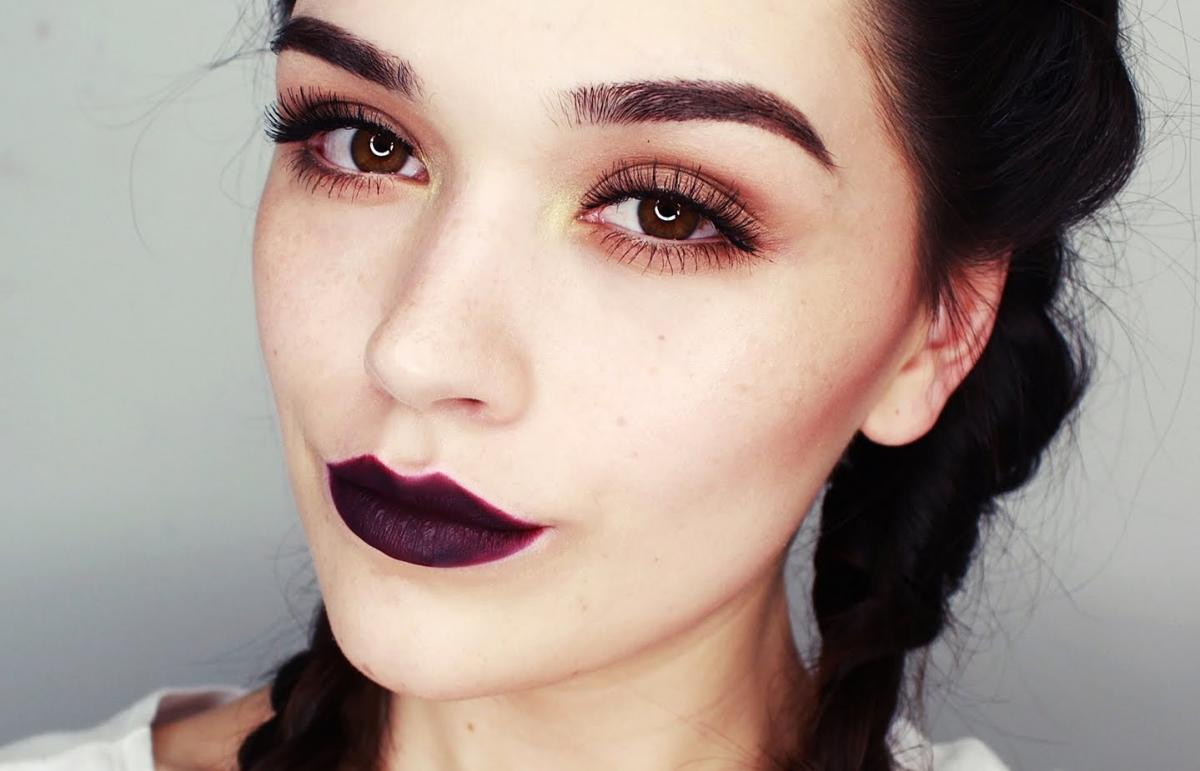 This look says I'm totally DTF this Bumble bro after our trendy AF wine date. There's nothing more sensual than a bold lip, and right now it's all about purple. Something about wearing this color makes you feel like Beyoncé while looking like Bad Gal RiRi, and if there's a more winning combination than that I'd like to hear it. Seriously, I'll wait…
Ombre Lips

The time it takes you to pull off a look like this honestly just makes me angry. You could have been three drinks deep at the bar but instead your hands are cramping trying to perfect a look that not only will likely get washed away drinking vodka sodas and making out with fuckboys, but also looks like your regular lip color DID get washed away by vodka sodas and fuckboys. WHERE are your priorities?? I'm guessing you're about to spend a nice, long evening snapping selfies and pretending like you're actually a fun person to be around. Spoiler alert: you aren't.
Lip Smackers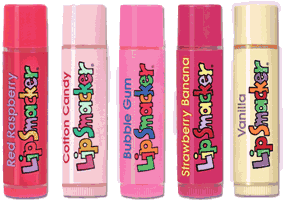 This look has Netflix and chill written allll over it. And if you aren't about to spend the evening eating more food than a Gilmore Girl while re-watching Grey's Anatomy from the beginning before Shonda Rhimes fucked us all up, then you're probably an 8th grader waiting on her mom to pick her up from the mall. There is no in between.
Unicorn Lips

Too Faced just released a Unicorn Tears lipstick line, which is inspiring girls to wear ironic moronic T-shirts from Forever21 and pretend like they're on drugs at music festivals. If I catch you sporting Unicorn Lips this weekend then I'm going to hope you're actually on drugs and not just doing it for the Instagram.
Classic Red Lip

It's girl's night, which means it's time to put on that deep V bodysuit, get out the smokey eye and put on some fucking red lipstick. Red lips are all about your girl gang because Taylor Swift deemed it so rammed that idea down our fucking throats. You'll probably spend the night looking slutty and dancing slutty but not actually being slutty because #feminism.
The Snogged Look

Ah, the look that was trending at Fashion Week and frat houses everywhere. If this is your go-to look on Friday night then you're either trying to be edgy or you're prepping for giving a lot of head. I'm going with the latter.
I know this all sounds v judgy, but keep in mind it sounds that way because I'm judging you. So choose wisely because I don't want to have to Gossip Girl blast your ass in my girl gang group chat later. I don't want to, but I will. Kisses!