The Beauty Products I Swear By As A Black Woman
My freshman year of college can be summed up with one word: cringe. It's the year I thought it was a #lewk to wear a bra, leggings, and combat boots to dorm parties; the year I really mastered the art of the peace sign, duck face selfie; and it's the year I tried my hand at filming my own makeup tutorials. Now, please don't get me wrong—there is nothing cringeworthy about makeup tutorials in and of themselves. In fact, there have been many a morning when I've woken up with "the grumpies" (as my free therapist calls them) and have been seconds from giving up, ordering chicken parm for breakfast, and going back to sleep, only to be saved by my favorite makeup artist, Katie Jane Hughes, and her divine ability to film perfect winged eyeliner tutorials while dancing to ABBA. Makeup tutorials have never been the problem; it was me doing makeup tutorials that were the problem. Me—sitting at a bulky wooden desk, filming on a used MacBook Pro, my twin extra long bed as a backdrop, and the casual cameo from my roommate who did not speak to me—filming makeup tutorials. That was the cringe factor. Needless to say, I took a quick look at the footage from my first 55-minute video, made the Jay-Z yikes face, and decided to permanently retire from the makeup tutorial filming profession. (Okay, you got me—I had every intention of posting that 55-minute video, but my laptop crashed, making the difficult but necessary decision to end my beauty blogger career for me.)

Although my YouTube influencer dreams never came to fruition, my passion for makeup and beauty never stopped. But then again, how could it? Long before I could even spell "going viral," I had a well-established, indelible, even, relationship to beauty that ran deep. Some of my earliest memories include my mother scrubbing my face every night with Ivory soap and my dad laying down my eyebrows with a thick, nourishing pomade. My parents agreed on very little, but thankfully, they were able to come together on the essentials: skin care. As a teen, I technically was not allowed to wear makeup, so I joined the cheer team to bypass the system, as a glitter eyeshadow was a mandatory part of our getup. But what really solidified my affinity to beauty was my first trip to Sephora. I was a senior in high school touring colleges in New York, and my mother and I had some time to kill (how every great Sephora tale begins). We spent far too many hours and far too many dollars in that black and white striped oasis than I'd care to admit publicly.  
All this to say, if there is one thing I know well, it's makeup and beauty. I've always received much joy, confidence, and even peace in discovering new products and new beauty routines. You have your healing crystals, I have my Bobbi Brown shimmer brick (we both should see health care professionals). But as a Black woman, specifically, my passion for beauty discovery has had to be far more intentional than your average (okay, white) consumer. Let's face it, despite Black women being a majority demographic for beauty brand consumption, very few products are actually made with us in mind. I can't tell you how many eyeshadow palettes I've opened that disappear entirely on my skin; how many skin care products that seek to fight "redness" when very few dark-skinned people encounter that issue. So, after years of being makeup and beauty obsessed, and even more years of being a Black woman, here are some of the beauty products that I swear by. 
Skin Care
Every girl has a moment in her life that she'll remember forever. For some, it's her engagement day, for others, it's the birth of her first born. For me, it was the day my roommate asked me if I was wearing makeup when all I'd done was wash my face. What can I say? There is glory in proper skin care! In the last few years, models, influencers, and makeup artists alike have been raving about one universal craze: glow. That sunkissed, radiant bronze that screams "I spent the entire summer on a nude beach in Brazil." Now, amateurs will try to achieve this look with bronzing powders or shimmering highlights or booking an illegal (COVID, etc.) flight to Brazil, but real radiance experts know: the perfect glow starts with the right skin care.

Shea Moisture African Black Soap Facial Wash & Scrub
In all honesty, I first started using this product accidentally. My family lives in California, and whenever I went home to visit, I hated lugging around my entire beauty cabinet. So, I decided to go to Target and randomly select a travel-sized tube of this African Black Soap Facial Scrub and keep it in California. While I was home, I would use this product every day, and would also start saying things like: "Wow, my skin is so much better in California—must be the water!" It took me a couple of trips home to realize that it wasn't the California tap water that was revitalizing my skin, it was this Shea Moisture Facial Scrub. I then started incorporating this product into my daily routine (the right way, I must add—this is an exfoliant and shouldn't be used daily, but rather 2-3 times a week max). And, at the humiliating risk of sounding like an infomercial, after using this scrub, my skin feels like legit silk. Not only does my skin feel softer, it is so much clearer. This facial scrub leaves your skin looking clear, feeling soft, and providing you with the perfect canvas for the rest of your skin care routine.

First Aid Beauty Radiance Pads
I discovered this product recently, during the height of COVID quarantine. I was depressed and had a promo code that was "expiring soon"—a lethal combination. I'd been looking for a better alternative to the toner I was using at the time and will be forever grateful that this impulse buy was just that. These radiance pads are unique because they are 3-in-1: they tone, but they also exfoliate and illuminate the skin. I use these pads after I cleanse my face, so they also help remove any excess makeup, oils, dirt, etc. And I can honestly say that within days, I noticed my skin became brighter and more radiant. I also love First Aid Beauty products because they're conducive to all skin types. My skin is very dry and very sensitive, but I've been using this product regularly for about four months now, and haven't had any negative reactions. Who knew that glow could start with your toner? This product is definitely a must.

Tatcha Violet-C Vitamin C Brightening Serum
Full transparency: the first thing you'll notice when you look up this product is that it is disgustingly expensive. And to address your questions now: no, I do not have a trust fund, I just have a credit card with no real sense of the word "debt." And that, I get, is a "me" thing. But I do also sincerely believe that if there is one thing to splurge on, it's your skin. You only get one face, unless you are a Real Housewife, so I choose to take care of mine at all costs. You'll also notice that this product is a serum. Honestly, I did not start using serums until about a year ago because I "didn't find them necessary," but really because I didn't know what they were or how to use them. After some research, however, I found that serums are attractive skin care aids because they target specific skin care concerns. Truly whatever concern you may have, there is probably a serum for it. My major issue has always been hyperpigmentation, which is a multisyllabic word for dark spots on your skin. I love this Tatcha Serum, in particular, because not only does it eliminate dark spots, but it also, you guessed it, radiates the skin! I'm looking for glow anywhere I can, babe. Pro tip: this was the product I started using when my roommate asked me if I was wearing makeup. Needless to say, it is worth its weight in gold—and is probably a similar price! 
Makeup
While deeply humbling, it's important that I admit: it has taken me a while to master the "no-makeup makeup" look. If you unearth any of my Instagram photos circa 2012, you might have trouble identifying me, as in most of the pictures I look like a woman in her 50s going through a nasty divorce, painting on blush and eyebrows to mask her pain and be strong for the children. It's been… a journey. But after much trial and error and watching Rihanna's 10-Minute Beauty Routine sincerely once a month, I finally have a makeup routine that's comprised with products that make me look natural and youthful. So now when I look like a woman in turmoil, it's because my life is in disarray, not my makeup!
Fenty Beauty
Believe me, I tried to narrow this list down to one Fenty product. But asking me to choose only one product from this brand is like asking me to choose between cheese and sauce on a pizza—it's simply not done. A few years ago, Rihanna's Fenty Beauty line garnered critical acclaim and traction when it launched foundations and concealers that were inclusive to, dare I say, all skin tones. From the palest to the darkest coverage seekers, Fenty formulated a hue just for you. As such, I simply cannot mention makeup must-haves without highlighting the Pro Filt'r Instant Retouch Concealer. This is a full coverage soft matte concealer that can be used on its own or combined with your favorite foundation. I often find that some matte concealers can be chalky and overpowering, but this one provides the perfect amount of coverage while still offering a dewy, natural look. I bought this concealer a year and a half ago, and it has remained in my makeup bag ever since.

Fenty Pro Filt'r Instant Retouch Concealer
While we're talking Fenty, I also have to shout out their Sun Stalk'r Instant Warmth Bronzer. Bronzers have always been sort of an enigma to me. I loved how they looked on other people, but I, myself, was unsure of how to use them, especially as someone with darker skin. But, after watching the aforementioned Rihanna video, I learned that bronzers are used to warm the face. After applying your foundations, concealers, and powders, chances are you've eliminated blemishes, but you've also probably eliminated any warmth in your skin along with it. Bronzers bring that warmth back, and this bronzer, in particular, brings it back effortlessly by bringing out the undertones within your skin. I can't recommend this product enough. 

Earlier this year, I was on the hunt for a great highlighter. I researched powder formulas, cream formulas, and finally came across the MAC Cosmetics Strobe Cream. This product is unique because it's not a typical highlighter, meaning you don't apply this product to the high points of the skin toward the end of your beauty, like most highlighters. Instead, this product can be combined with your favorite foundation at the very beginning of your routine, providing for a more natural, radiant glow. This is because the deceptively lucent white cream has iridescent undertones. I wear it every day, either on its own for a natural radiance, or combined with a finishing highlight, for even more drama. This product is one of my most prized (and top-secret) products in my toolbox. You're welcome. 

Pat McGrath Perma Precision Liquid Eyeliner
I couldn't honestly tell the story of my makeup journey without mentioning my personal never-ending plight: trying to find a liquid eyeliner that is very black and easy to use. In my quest, I've found tons of eyeliners that have been extremely pigmented, but also extremely hard to use, or a liner that glides on effortlessly, but doesn't show up on my skin at all. Which is why we simply must give thanks to Pat McGrath and her precision liquid eyeliner. If you don't know Pat McGrath, she is a prominent makeup artist, and she is a Black woman. If there's one thing she knows, it's how to formulate beauty products that are bold, pigmented, and inclusive. And she's done just that with her perfect liquid eyeliner. Admittedly, I can't take full credit for discovering this product because I first learned about it from watching Naomi Campell's 10-Minute Beauty Routine (I watch these videos like most people watch the news). It was good enough for top model Naomi Campbell, and it has been more than good enough for me. When it comes to liquid eyeliners, this product is top-tier. 
Beauty products are an integral part of most of our daily lives. At the very basis, they are preventive maintenance agents that work to provide us with healthy and youthful-looking skin for years to come. But beyond that, they're simply fun—offering so much to play with, discover and explore. Which is why some of us (@ing myself here) decide to throw caution to the wind, foregoing contributions to a retirement plan, and invest in rejuvenating eye serums instead. But believe me, beauty products are far less enjoyable to play with when you don't feel represented by most of them, when only select products are accessible to your skin concerns and hue. The discussion of beauty inclusivity is a big one and shouldn't stop here, as there is much work to be done in this arena. And while some brands are making strides to better diversify their products, the work isn't done until this mindset is adopted widely across all brands. I hope that this list is helpful to you in the meantime.
Betches may receive a portion of revenue if you click a link and purchase a product or service. The links are independently placed and do not influence editorial content.
Images: Alex Sorto / Unsplash; Giphy; Shea Moisture; First Aid Beauty; Tatcha; Fenty Cosmetics; Mac Cosmetics; Pat McGrath
7 Common Skin Care Myths & What The Truth Is
In a world where beauty bloggers act like they have a medical degree and influencers promote facial cleansing brushes on their Insta stories, basically anyone can call themselves a skin care expert. While it's great that we can learn everything we need to know about toners and exfoliators from just a quick Google search, it also means that a lot of us have based our skin care routine on information that might not be accurate. Don't panic and throw out all of your favorite beauty products just yet, though! Take a look at these busted skin care myths to get all of the facts on how to achieve the glowing skin you've always dreamed of.
Myth #1: Anti-Aging Products Are Only For People With Wrinkles
You might think that anti-aging products are for "older" people who have wrinkled skin. What many of those people will tell you is that they've had no luck getting their skin to look baby-smooth again like it once did. The truth is, once your skin has wrinkles, there's no magic cream that can take them away permanently. The most effective way to be wrinkle-free is to start taking preventative measures when you're young (in your 20s and 30s). That means using moisturizer and sunscreen or another SPF face lotion every day to prevent the development of dark spots and/or other signs of premature aging.
Myth #2: You Only Need Sunscreen If You're Going To Be In Direct Sunlight
This brings us to our next point: it seems that the only time most of us remember to put on sunscreen is when we are going to the beach, or doing some kind of outdoor activity in the sunny summer months. While it is incredibly important that you use sun protection regularly when you plan to go out in direct sunlight, it's equally as important to wear sunscreen on a daily basis, regardless of how sunny or cloudy it may seem.  Especially when it comes to preserving and protecting your complexion, a daily broad-spectrum SPF is essential. Whether you realize it or not, even the smallest amount of sun exposure—whether that be through a window, sitting outside, or even through cloud cover—puts your skin at risk for negative effects from sun exposure. We know that getting a sunburn is very bad for your skin, but the sun can also penetrate the layers of your skin and cause damage deeper down, potentially leading to skin cancer, the most common cancer in the United States.
Myth #3: A Set Skin Care Routine Will Work For Everyone
You may be thinking, "everyone with perfect skin is following the same skin care routine, and I need to use exactly what they use if I want to have great skin too." Yeah, that just isn't the case. Each person has unique skin needs based on their skin type. A person with oily skin will need to use different products to cater to their needs as opposed to someone with dry skin. The same goes for people with mature skin, or sensitive skin, and so on. Just because one product worked amazingly for one person, doesn't mean it will have the same effects for you. Take the time to research your skin type, or visit a dermatologist to find out what your skin type is, and the best way to care for it. The good news is there are so many products available that you're bound to find the right ones for you.
Myth #4: Once Your Skin Reaches Maturity You'll No Longer Break Out
You'd think that once you make it past your teens, you'll never have to deal with acne again. Sorry, but we have some bad news. As it turns out, acne doesn't seem to magically remove itself from your existence once you turn 20. Actually, your skin doesn't fully mature until you're about 30 to 35 years old, and even once you've reached that age range, you may still find yourself dealing with those pesky zits. But why? The most probable cause of your adult acne is your hormones. Your hormones change a lot over the course of your life, but factors like birth control, menopause, and even just your menstrual cycle can cause your hormones to fluctuate and create acne on your skin. Ughhh, we can't have any nice things.
Myth #5: A Skin Care Routine Is Only For Your Face
Finally, you've perfected your skin care routine and your complexion looks the best it ever has. While achieving that sought-after facial glow does qualify for a well-deserved pat on the back, you may be forgetting about the big picture: the rest of the skin on your body! 
You can't forget to invest just as much time and energy into the skin on your body as you do for your face. Though your routine won't be the same—our body skin is much thicker, which is why you wouldn't use the same products on your face that you would on your body (and vice versa). TG, because facial products are expensive. 
When it comes to skin care on your body, keep it simple. Wash your skin well with a soap or shower gel to remove the daily dirt, sweat, and other sh*t that collect on your skin. Next, exfoliate your clean skin. Whether you use a dry brush or a scrub to exfoliate while in the shower, it's important to remove dead skin cells from your body to reveal the healthy skin underneath. Finally, moisturize. Once you've finished cleansing and exfoliating your skin, finishing off with a moisturizer is arguably one of the most important steps, as moisturizing serves to replenish your skin barrier, helping to improve its overall tone and texture.
Myth #6: A Skin Care Routine Is Only Effective If You Use A Multitude Of Targeted Products
With the thousands of skin care products available on the market, you may think that your routine will need to consist of 10 products minimum. The good news is, it doesn't have to be that complicated (or expensive). If you want to create a perfectly effective skin care regimen, keep it limited to these three steps: cleanse, exfoliate, and moisturize. Cleaning your skin of makeup and dirt, exfoliating off the dead skin cells built up on your face, and moisturizing the new and healthy skin underneath is the simplest way to care for your skin on a daily basis and maintain a clean, clear, and healthy complexion. 
However, if you have any unique skin concerns—like acne, for example—you may want to consider incorporating a specialized treatment product into your skin care regimen, as this will work to effectively target and address these areas. An acne cream containing tretinoin, for instance, is great for increasing skin cell renewal, which helps to prevent acne from the inside-out. On the other hand, if you're concerned about dryness or wrinkles, applying a serum for overnight recovery can help penetrate the skin at a deeper level for better results. 
At the most basic level, keep your skin care routine short and simple, and only incorporate more targeted treatments if and when necessary. Make sure to apply these treatments only to the particular areas of your skin that need some additional TLC.
Myth #7: "A Little Dab Will Do Ya"
Most skin care products will say to only apply a pea-sized amount of the product to your face, and this is true when using a product like an eye cream, where a little can go a long way. In reality, however, the suggested amount of product for proper use with most skin care products isn't enough to give complete results for your skin. If you're going to cleanse, exfoliate, or moisturize, don't be afraid to apply a little bit extra. The lighter products like a cleanser or moisturizer can't really hurt your skin, so if you want to get your complexion extra clean and smooth, you can add a little more than the bottle suggests. 
If you do choose to use more of a product than suggested, keep your skin type in mind. For instance, those with dry skin shouldn't over-cleanse, as their skin will dry out easily, and for those with oily skin, there's no need to go overboard on the moisturizer or facial oils. 
For products like a serum, a chemical exfoliator, or a targeted treatment, you'll want to stick to the directions on the label, as these products are stronger and can cause damage to your skin if not used improperly or too frequently. 
Images: Retha Ferguson / Pexels
The Best Black Friday And Cyber Monday Deals On Beauty
Like many millennials with jobs, my beauty look is pretty consistent day-to-day, but that doesn't mean I don't have 82 tinted moisturizers, 41 mascaras, and about a million different facial mists. I like to mix it up, what can I say? If you, too, are an out-and-proud beauty junkie, welcome. It is my personal belief that the best time to buy beauty products is around Thanksgiving, because not only is everything cheap af, but everything is sold in sets. Yes. Please. Give me a million eyeshadows that have just slightly different undertones. Honestly, I love this holiday so much because we spend the whole day being grateful for all of the sh*t we have, but only until midnight when we'll fight each other to the f*cking death at Target to get that 30% off KitchenAid mixer. #America, right? So if you fully embrace this holiday as a day of gluttony, scoop up these beauty deals before your friends do. 
Ulta
Obviously, I have to start with the DSW of beauty because it just has so much stuff to basically give away this holiday season. Because they have about a thousand different sales going on during Thanksgiving weekend, I'm just going to name the few brands I'd personally recommend. Let's start with 25% off Macadamia Professional hair masques. If you've ever been in a drugstore, you've seen this brand's hair products. I have been using the Deep Repair Masque since high school, and it's never disappointed me. It's meant for people with damaged hair, but as a bitch with proudly virgin hair (hold applause), I love it because it takes my hair to the next level in softness. If you think delayed gratification is stupid, you'll love this masque because you'll feel its effects immediately. 

Macadamia Professional Nourishing Repair Masque
Next is the BECCA Volcano Goddess Eyeshadow Palette, which is 40% off, aka it's $27, aka it's free. Honestly, I don't really wear eyeshadow because I don't know how to put it on without looking like a toddler in drag, but the colors in this palette are pretty wearable. So if you stan an eyeshadow moment, this palette is for you. 

BECCA Volcano Goddess Eyeshadow Palette
And lastly, Ulta is offering 25% off a Chi 1-inch Ceramic Hairstyling Iron. I don't have the time or the skills to give myself Serena-van-der-Woodsen-circa-season-one waves, so I don't even try. However, every now and then after sleeping on wet hair for no reason at all, I wake up with a really unfortunate situation on my head, and this little hero can fix it within 10 minutes. I don't usually curl my whole head, but a few chunks of hair throughout gives me that tousled look that I'm really feeling these days. I know what you're thinking: wtf are you talking about, this is a hair straightener? To you, I say the most natural-looking waves come from flat irons! Twist your hair around the iron and gently pull the iron down the twist. I'm telling you, it's never failed me. 

Chi Original 1" Ceramic Hairstyling Iron
Glow Recipe
Not going to lie, I discovered Glow Recipe at Urban Outfitters, and have been obsessed ever since. The relatively new brand is offering 20% off every single product on their website, so if you haven't already added a slew of skin care to your cart, you're behind, girl. Anyway, if you are the kind of person who can be seduced into buying something simply because the packaging is irresistible, get ready to purchase literally every damn Glow Recipe product. I have the Watermelon Glow Sleeping Mask and am truly obsessed—mostly because it serves as a skin savior and decor on my dresser. Cute appearance aside, the mask itself is actually really good. It's really moisturizing, but has a gel-like quality to it, so it doesn't leave you feeling greasy and oily when you wake up. That ain't cute. 

Glow Recipe Watermelon Glow Sleeping Mask
Tatcha
This Japanese skin care brand is in pretty much every natural or ethical beauty store in the world and from November 28 through December, you can "play for a chance to get either 20% off your $100 purchase, 15% off your $75 purchase, or two free gifts with orders of $50 or more." All of their products are cute and purple, but one of their products is truly better than the rest. I'm talking about the Luminous Dewy Skin Mist. Before you judge me for spending more than I'd like to admit on what you'd call water, hear me out. It's made with botanical oils and humectants, which are responsible for the dew, and tbh it smells so damn good that I literally smile when I spray it, and I don't even smile at puppies walking by.

Tatcha Luminous Dewy Skin Mist
Also, I recently learned that your moisturizer absorbs way better when your skin is moist (get over it) than when it's bone dry. Think about it this way: your skin is like a sponge, and sponges don't work until they're damp, right? Another cult favorite from this brand is the Dewy Skin Cream, which I haven't had the pleasure of trying because I am low on funds, but maybe I'll hit the jackpot on their annoying Thanksgiving game and be able to afford it! 
Kevyn Aucoin
Get ready for the most niche Black Friday sale literally ever: Get 25% off your order and receive a free Exotique Diamond Eye Gloss in "Galaxy" when you spend $75 on November 29. Like, really? Only on November 29? Honestly, I'm sure I'll get an email on November 30 that says, "We're so nice and extending our sale!" The only reason I'm down for this annoyingly specific sale is because I'm so in love with my Neo Blush and feel like she needs friends. I've been dying to try the Sensual Skin Enhancer Concealer because it's a really thick cream (as opposed to a solid, like most concealers are) and comes in a cute little pot. Also, I feel like if I have this, I could just dab it where I need it (because it's thicc af and does its job) and not have to wear foundation or tinted moisturizer. 

Stila
Stila is offering 35% off site-wide plus free shipping on all orders of $50 or more from November 29 through December 1 with the promo code BF35. I own one product from Stila that has truly defined my going out look to a T, and it is the Stay All Day Waterproof Liquid Eye Liner. Executing the perfect cat eye is hard, but Stila's liner is actually really easy to use because it's just a long tapered pen. So all you have to do is angle it as you draw, so the line gets thinner, and that's pretty much it. Easy peazy. Anyway, Stila also has a pretty legit price point for a mid-level brand, so I fully support this sale. Another product I had and loved until I broke it by accident was the Aqua Glow Serum Foundation, because it was pretty full coverage but had the consistency of water, so it didn't feel heavy or caked. 

Stila Stay All Day Waterproof Liquid Eyeliner
Drybar
I am more in love with my six-year-old Buttercup hair dryer than I am with the guy I'm seeing. Seriously. I have a lot of thick hair, so making sure it dries without going rogue is very important to me, and that's why I have the Drybar one, the famous Josh Harry one, and, don't judge me, the Dyson Supersonic. Drybar is shining down on thee and giving you 20% off all products, tools, and kits from November 21 through December 1. The Buttercup was the cheapest and oldest of the three I have, but it's my OG and I use it every damn day. It weighs like, a pound, is pretty quiet, and does an excellent job. Generally, expensive hair dryers are better than drugstore ones because they use more power than they do heat, so they are less damaging to your hair. Cheaper hairdryers work in the opposite way, using more heat than watts, so you're essentially frying your hair for longer. I also have the Drybar heat protectant, which smells so good that I leave it on my hands for as long as I can before the New York City subway system forces me to wash them. Luckily, the smell lingers in my hair for the entire day. By the way, Harry Josh is also having a Dermstore sale for 30% all of his products with the promo code DSGIFT from November 28 through December 2. His hair dryer is def cuter than the Buttercup, so if that matters to you, you can get it for a little less this holiday season!

L'Occitane
L'Occitane (pronounced "lox- ee- tahn"—you're welcome) is giving us 20% off all full-size items with promo code CYBER from December 1 through 4, because they know no one is dragging their hungover asses to a store to buy their favorite hand cream. Speaking of which, I didn't realize this brand sold anything besides hand cream until my grandmother gave me a beautifully packaged perfume (technically an eau de toilette) that smells so good that I spray it on my pillow before I go to sleep. It's the Verbena scent, which is generally pretty clean with a hint of green tea. No complaints. 

L'Occitane Verbena Eau de Toilette
Images: Ulta; Glow Recipe; Tatcha; Kevyn Acoin; Stila; Drybar' L'Occitane; Eco Warrior Princess / Unsplash
Betches may receive a portion of revenue if you click a link and purchase a product or service. The links are independently placed and do not influence editorial content.
Does Foundation Make Your Skin Suck?
Does foundation make your skin suck? The short, the frustrating answer is maybe. It's possible that your foundation is making you break out, which is a huge bummer. But that doesn't mean you need to forgo coverage in order to get good skin. Actually, it may be something else you're doing wrong and not the makeup itself causing all the trouble on your face. (Go ahead, breathe a sigh of relief.) So before you toss your makeup bag and that $40 foundation you just bought, check to see if you're committing one of these skin care sins.
1. You're Using The Wrong Foundation
If you feel that your base is breaking you out, it may be because you're using the wrong one. "Look for a product that is non-comedogenic, meaning it shouldn't obstruct pores and create acne," says Los Angeles dermatologist Ava Shamban. This shouldn't be that hard—these options often clearly say non-comedogenic on the bottle, but it also doesn't hurt to take a quick scan of the ingredients label just to be sure. While you're doing that, Shamban says to avoid sodium laurel sulfate, lanolin, coconut oil, and butyl stearate, since they're the most common pore-clogging offenders. These formulas will tend to be more water-based and lighter in texture, which is another good sign a product won't produce acne.
2. It Might Be How You're Applying Your Product
Sometimes it's not about the foundation, but it's about what else is touching your face. I'm not psychic, but I know that you're not cleaning your makeup brushes enough. Literally NO ONE DOES. "You want to wash them once a week," recommends Shamban. Wow, ok, my entire life has been a lie. The reason is that when your brushes are damp, as they get from liquid makeup, it creates an ideal environment to grow bacteria. Ew. Dr. Shamban also warns against using a compact with a reusable sponge, because touching the applicator to your face and placing it back to the compact can contaminate the product. "Something with a pump is cleaner," she advises.
3. Sleeping In Your Makeup Is Still The Wooooorst
"Foundation acts like fly paper," says Shamban. "everything sticks to it—tiny soot particles, air pollutants, car emissions." Are you horrified? I'm horrified. That's why sleeping in your makeup is such a huge no-no. You're leaving all these gross things stuck to your face for extra hours. Up your cleansing game by following your cleanser with a micellar water to make sure you've gotten everything off. In a pinch, if you can't wash your face, it's still better to use a makeup wipe to quickly get it off than to leave it on all night. 
 4. Makeup Doesn't Cover Up Bad Skin Care
Keep in mind most makeup floats on top of your skin and can't fix the fact that you've eaten pizza all weekend and haven't exfoliated since the Obama administration. "I think the biggest problem with foundation is that people use it to cover up all kinds of bad habits," says Shamban. "When the skin gets dull it's because it's not exfoliated or not hydrated."  Without proper prep, foundation can exacerbate poor tone and texture even though the foundation itself is not the cause. Fix that by exfoliating once a week (either physically with a cleansing brush or chemically with a glycolic acid) to remove built-up skin cells that can congest pores and cause acne and dullness. Every day, you should use an antioxidant to protect your skin against the aforementioned pollution, and be sure to moisturize and use SPF.
5. But Foundation Can Actually Be Good For You, Too! 
The confidence you get from having clear, even skin is a benefit in itself, but certain foundations do even more than that. Mattifying formulas can control oil, and foundations containing sunscreen can, you guessed it, protect you from the sun, which provides longer term benefits to your skin. "Sun damage equals fine lines, wrinkles and brown spots," says Shamban, which might cause you to want to wear more corrective makeup. The best way to prevent against the damage is, you already know, sunscreen. Options with SPF 30 can go a long way to improving your skin over time.
So now you're probably wondering what foundations won't make your skin suck. Don't worry, I got you. Here are some dermatologist-approved options at a variety of price points, so you can see what works best for you. Everyone's skin is different, but these options are a good place to start.

It Cosmetics CC+ Cream Oil-Free Matte with SPF 40 — $39

Dermablend Cover Crème Full Coverage Foundation SPF 30 — $39

Clinique Acne Liquid Makeup — $29.50

Dior Backstage Face and Body Foundation — $40

Oxygenetix Oxygenating Foundation — $66

Neutrogena SkinClearing Liquid Makeup — $14.59
Images: Kevin Laminto / Unsplash; betches, nottoopretty, dietstartstomorrow / Instagram; It Cosmetics, Dermablend, Clinique, Dior, Oxygenetix, Neutrogena
5 Beauty Hacks That Are Damaging Your Face
Beauty hacks, beauty hacks. I used to love them, until I realized a lot of them are f*cking terrible. Who would have thought that your typical beauty influencer putting deodorant on her face as primer was all for VIEWS and not to help us out?! From making masks with products that we are supposed to digest to whipping up homemade creations and calling it skin care, not all beauty hacks/DIY are good for you! I'll tell you hacks that are actually worth it another day, but today let me tell you the ones that AIN'T SH*T and are bad for you. Shall we?
1. Tape For Perfect Winged Eyeliner

So many people use this as a beauty hack, because everyone wants a perfect winged liner. This hack used to be the bomb. Sure, it works—but is it good for you? I can't tell you how many times tape has made my eyes water or smudged my work. On that note, have you ever irritated your eyes because how sharp that f*cking tape is? We put it so close to our eyes! 
I also know as humans, we all do our makeup routine differently: I do my face makeup first and the move onto my eyes, but I have seen people do the complete opposite. If you do your eyes first, this might not be an issue, but for me honey, THE TAPE PULLS MY FOUNDATION OFF. Do you know long it takes to become a bad bitch just for this dumb-ass hack to rip it off??
Instead, I figured out that using a business card or an old gift card can give me the same sharp look, without ruining my makeup and making my eyes water. You won't get my masterpiece snatched away from me! Also, using all that tape is such a waste!
2. Heating Up Your Eyelash Curler With A Blowdryer

We do a lot of things wrong when it comes to our eyes. Heat and your eyes just don't mix. I know so many people who do this, so maybe I can change someone's life right now and be an icon. I used to do this, so don't think I'm just talking sh*t. I have ripped out many an eyelash doing this, and I've learned my lesson.
When you heat up a curler with the heat from the blowdryer, you might get a nice curl in the moment, but it's really just burning your lashes off. Not only is a hot curler bad for your lashes, but it's also dangerously close to your lids, and your actual eyeballs. Why risk damaging your eyes for lashes that won't even last? Say you're sorry to your lashes if you have ever done this, and RIP to the lashes we took for granted and lost along the way.

3. Using Actual Glitter As Eyeshadow

I love sparkles. I love being glittery every time I go out. But do I like using glitter that's supposed to be used for arts and crafts on my eyelids? No, I don't, and neither should you. Those little flecks can have incredibly sharp edges, and  a piece of non-cosmetic grade glitter can not only scratch your eye, it can possibly damage it or the skin on the underside of the lid.
If you're putting it anywhere near your face, you should only be using cosmetic-grade glitter. Cosmetic glitter usually has rounded edges, so there's a much lower risk of problems. I know saving a few bucks seems like a great idea, but it's better to just invest in a good glitter meant for your eyes instead of possibly damaging them.
4. Using Mouthwash To Remove Dead Skin

Another big trend/beauty hack that went around was using mouthwash to get rid of dead skin. This is so terrible for your skin. I mean, mouthwash literally has alcohol in it! The heavy amount of alcohol in mouthwash can actually cause redness and peeling, and can burn off an entire layer of skin. That in and of itself should prove how terrible it is. There are tons of good ways to get rid of dead skin, but mouthwash is not the answer. Let's stick to using mouthwash for having good breath and not to damage our skin.
5. The Kylie Jenner Challenge

Now, I'm no doctor, but I can still use common sense to figure out when something isn't healthy. Remember a few years ago, when the infamous Kylie Challenge was completely viral? Yikes. I never did this challenge, but it's only because of all of the terrible stories I heard! I saw stories of this hack damaging lips for weeks at a time. By sucking on a bottle to create a vacuum, you could end up with swelling, broken blood vessels, and even cuts on your skin. This challenge/beauty hack was inspired by Kylie, but I don't fault her for so many people doing it. She even apologized for it becoming viral. Obviously, now we all know that Kylie got lip fillers, and her look had nothing to do with sucking on a Gatorade bottle.
Now I know a lot of people think that this hack went away. Sadly, no. Instead, companies have made specific lip suction cups to do this same hack with. Now, just because it's not a Gatorade bottle doesn't mean it's automatically good for you. It can still damage your lips and skin. Is it worth it? NO!
What's the bottom line? While some beauty hacks can be helpful, most of the time, you should be using actual beauty products as your beauty products. It's fun to find other uses for things you have lying around the house, and you might save some money in the short term, but dealing with f*cked up lips, scratched skin, and/or damaged eyes is way less fun.
Images: Malvestida Magazine / Unsplash; Giphy (5)
Two Ways To Use Lasers That Have Nothing To Do With Hair Removal
If you've read any of my articles, you know that I have two obsessions in life: weddings and skin care. I am grateful for overpriced moisturizers the way most people are for their health. Look, I know that most of these designer products are brewed in a lab with the key ingredients of good marketing and absolute bullsh*t, but nothing feels better than slathering a $72 lavender-infused cream on my face at night and waking up the next day looking the exact same. However, there is something to be said about other beauty treatments that actually do what they say they'll do so that don't have to basically throw your money into a cremator at Bloomingdale's. Well, I'll be damned! So what are these magical beauty treatments, you ask? I'll give you a hint, the one and only Lupe Fiasco has an album named after them and that man has an impeccable complexion. Coincidence? I think not. He's using lasers on that gorgeous mug, y'all!
If, like me, your mind immediately goes to the most painful experience known to humankind, laser hair removal, you aren't wrong because this treatment is what really kicked off the beauty industry's exploration into the world of lasers, but there are so many other treatments that neither cost your life savings nor feel like your aesthetician is pouring literal fire on your ~problem areas.~ If your interest is piqued, let me just tell you, it only gets better. I'm talking photofacials and laser genesis. And if you have absolutely no idea what either of those things are, hello same, but fear not because Dr. Steve Fallek, MD of BeautyFix Med Spa has all the answers.
What Is The Difference Between Photofacials And Laser Genesis?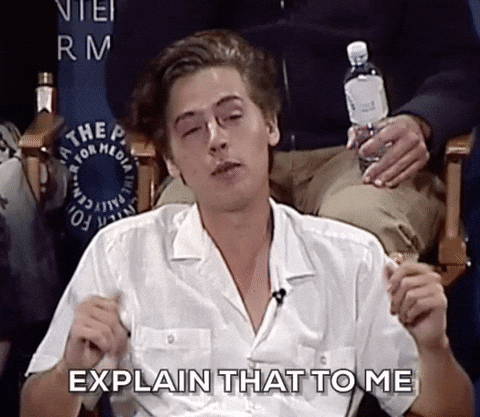 Photofacials use IPL or intense pulse light to lighten the skin. It's more of a corrective treatment for redness, blemishes, sun spots and about a million other things that separate Paul Rudd the rest of humankind (I imagine). But the lightening is targeted, so you won't, like, get all your skin lasered off. So now you're probably wondering how this works, and let me just say, it does work. Dr. Fallek says, "The laser light is absorbed by the red areas of your skin, where it is changed from light to heat. This causes the pigment to 'break up.' It promotes collagen and elastin production, too, which leaves your skin feeling and looking more supple." AKA #skingoals. 
Laser genesis is a similar process, but addresses a completely different set of issues associated with anti-aging. Annoying little fine lines and wrinkles are legit zapped by "heating the dermis below the skin's surface and stimulating collagen production. This treatment will promote vibrant and healthy-looking skin," Dr. Fallek says. One more selling point before you book your appointment: the results happen within minutes and there's no downtime for recovery whatsoever. So if immediate gratification gives you all the life you'll ever need, I assume you're really feeling laser genesis right about now.
What Are The Side Effects Of Each?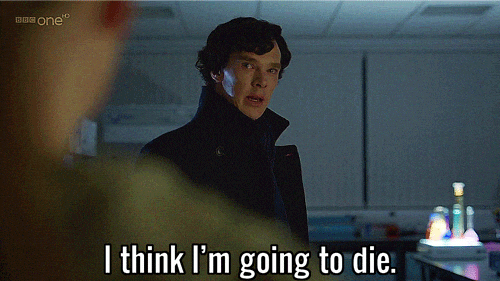 Well, neither of the treatments are invasive so if there are any side effects, they're really minimal. For instance, Dr. Fallek says that a few side effects of photofacials are "swelling or slight darkening of pigmented areas." But, he notes, "the redness and mild swelling disappear within a few hours." That's to be expected, so it does not sound very intimidating. But, full disclosure, some patients develop a striping pattern, which will slough off within a week or so of the treatment, which, like, gross, but this is not an indication of anything "wrong."
Laser genesis has no side effects except for an occasional and minimal reddening, which doesn't happen to everyone who undergoes the treatment. No, really. Dr. Fallek says, "There are no harmful side effects. No irritation and no bruising. The sessions are completed in the relaxed and comfortable atmosphere of our clinic." And that's all I have to say about that. 
What's The Laser Protocol?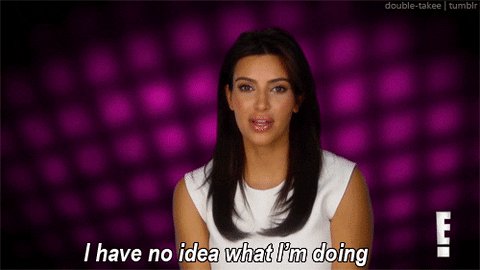 If you choose photofacials, you'll have to get between four and six treatments before you really see the results you want, but you'll start seeing slight improvements with each session, so don't lose hope if you're the only one who notices your glow at first. Dr Fallek recommends getting them two weeks apart at first then stopping by for monthly maintenance to upkeep the results. Honestly, that sounds like a lot of work. Laser genesis, however, is pretty immediate, so you'll see results within minutes, but Dr. Fallek still recommends coming in for four to six treatments because all good things take time, ya know?
Which One Is Better?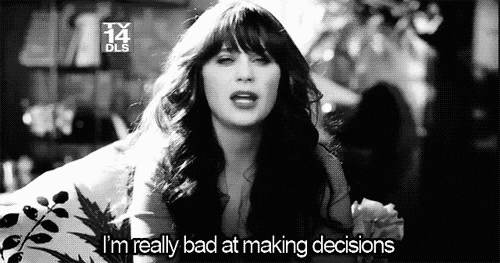 Neither is necessarily better than the other, but because laser genesis is meant for all skin types and photofacials are just for lighter skin tones, maybe laser genesis is the winner here. However, they are so similar that you really can't go wrong (unless you have dark skin and try a photofacial).
However, one major difference between the two treatments that should be taken into account is preparation. Laser genesis requires a lot more prep, plain and simple. Namely, it's absolutely imperative that you have zero traces of any product or hair on your skin because it makes the laser less effective. Take all of your makeup, moisturizers, and cleanser, and Dr. Fallek also recommends shaving your face beforehand. (Personally, I dermaplane with these cute pastel-colored Dorco Tinkle eyebrow razors. Yes, they are meant for shaping your eyebrows, but as someone who can barely fill them in properly, there is no way I am taking a tiny knife to my brows. So I use these little guys to dermaplane.) Anyway, back to the original question. Both treatments have their benefits, and everyone's skin is different. While I personally prefer laser genesis, a photofacial may be better for you. Do what your heart (and derm) tells you!
Images: Giphy; Unsplash
7 Useless Beauty Products That Are Just A Waste Of Money
I don't think it's exactly a hot take to say that we probably all spend too much money on unnecessary sh*t we don't need (like when your mom gives you $40 and you immediately go and spend it… plus $60 more… on online shopping). Beauty in particular is one area in life where it's super easy to overspend. It seems like nowadays, there's a hyperspecific beauty product for every single minute part of your body and face. Like, we have eye primer and lip primer and face primer, which are (supposedly) all different things that are not interchangeable. Let's cut to the chase—the makeup industry is full of unnecessary products… products that I've purchased and own. But, save yourself! SAVE YOUR MONEY. Here are some useless beauty products you can cut out of your life.
1. Foundation Brush
I own a few. Not sure why, though. To be completely honest, I stopped using foundation brushes when I discovered beauty sponges. Now, those are a MIRACLE. I hate streaky foundation because, well, who likes streaky foundation? A beauty sponge evens out my makeup and leaves it seamless. Everyone talks about foundation brushes and how they are amazing, but beauty sponges are cheaper and do the job just as well. Throw away your "foundation" brushes, and move on, ladies. They are toxic. End your relationship and start dating a beauty sponge.

BEAUTYBLENDER beautyblender® nude
2. Waterproof Mascara
I'm confused on what the point of a waterproof mascara truly is, unless (god forbid) you're attending a funeral. Why would you want it to last? How long do you want it to last? Did you know leaving mascara on for an extended period of time damages your lashes? If you leave it on for more than your normal day job, you're destroying your lashes. It's a fact! You also have to use a makeup remover that will get that type of product off. It's WATERPROOF. Do you think washing your face with water like normal people do will take it off? No, sweetie. Get yourself a regular-degular mascara and call it a day.

Too Faced Better Than Sex Mascara
3. Brow Gel
As some of you may know, I am a beauty guru, and one of the perks of being a beauty guru includes receiving PR PACKAGES! It's like Christmas every day! Brands love to send products to us, and duh, of course I'm going to try them out! One day, I used a brow gel I received in a PR package and I used it every time I got done doing my brows because well, I GOT IT FOR FREE, WHY WOULDN'T I? Then I came to the realization that if I didn't get it sent to me for free, would I purchase it in stores? No. Girl, the answer is no. It's pointless. It genuinely does nothing to my eyebrows but add a little more color. But uh, so does my eye brow pencil and some Vaseline/eyelash serum/clear lipgloss. Use that.

4. Bronzer
BRONZEEEEER! OH MAN! I'm gonna keep this one short, sweet, and simple. Invest in a contour palette. The colors in the contour palette are almost identical to your bronzer shades. Just use your contour palette and bronze with those colors. Remember, bronzer is for giving color to the face and contour is for giving definition to the face. Switch from your contour brush to your bronzer brush and go off, sis.

ANASTASIA BEVERLY HILLS Contour Powder Kit
5. Mini Mascara
Even more so than waterproof mascara, this is the most pointless mascara to invest in. People use mini mascara for the wand because it is specifically made to get into your bottom lashes. Can I be real here? DO NOT WASTE YOUR MONEY ON THIS PRODUCT! Just use your regular mascara wand. Trust me, it works just as well. It worked before it was a thing and it works now.

MAYBELLINE Volum' Express The Falsies Mascara
6. Lipstick Primer
We need a primer to paint a house, even a car. But not for your lips. Lipstick primer is another waste of your money. It's all about the formula. If you find a good lipstick with a solid formula, then you're good to go. Do you want a matte lip? Test out formulas that work best for you. A lot of people automatically jump to conclusions when their lipstick starts coming off when they eat. "It said it was matte! Why is it coming off?!" Most foods have an oil of some sort, and oil will break up any type of lip product you have. I think any lip primer is pointless. Your lipstick is going to come off eventually and that is okay. It's a lipstick, not a lip stain!

Stila Stay All Day Liquid Lipstick
7. Moisturizer
The only time I use moisturizer is when I wake up and before I rest my pretty head to sleep. But before my makeup? Na. POINTLESS. I know so many beauty gurus who have publicly put online that they use a moisturizer before they prime for their makeup. But why? Why not use a primer that is hydrating and will do the same job? Remember, primer is the first base you set on your face. It's supposed to stick to your face so your makeup lasts longer. So if you moisturize before then, it's not being applied directly on your skin, which is defeating the whole purpose of PRIMER. If you find a hydrating primer, that will do the job perfectly and save you from wasting a moisturizer. Its a 2-in-1. Take my advice!

One word: USELESS. All 7 of these beauty products are USELESS. We don't need them. Don't feel bad that you wasted your money on them, though. Sometimes we get so caught up in thinking we need certain items to make us look poppin', but the truth is, we already are poppin'. So let's save, and spend on beauty products that actually work.
Images: Jake Peterson / Unsplash; Glossier; Amazon; Sephora (3); Ulta (2)
Betches may receive a portion of revenue if you click a link and purchase a product or service. The links are independently placed and do not influence editorial content.
How To Get Ready Faster In The Morning So You Don't Get Fired For Excessive Lateness
I'm not a morning person by any means, so waking up anytime before 1pm 11am honestly crushes my soul. Not sure what asshole made 9-5's a thing, but I'd like to change that please. Until those dreams become a reality, I still have to go to work and wake up at soul-crushing hours, but if I can afford an extra minute of sleep, I'm def going to hit the snooze button five consecutive times maybe once or twice. This means rushing out the door yet still looking like a functioning member of society who gets more than six hours of sleep and doesn't "forget" to wash her hair a couple times a week. Since half-assing my makeup makes me look like I got ready while drunk and I'd rather have a Starbucks barista fuck up my coffee than finish my makeup on the subway, I've learned how to condense my routine and find shortcuts to perfecting my contour without wasting 30 minutes. Here are the tricks I have up my sleeve to help you get ready much faster.
1. Make Dry Shampoo Your BFF
Yes, it's true. By Friday, my hair is approximately 68% dry shampoo. If you know what's good for you, then you know a good dry shampoo will save your life, one spray at a time. If you wake up early enough for a morning shower—first of all, you're already winning—skip the whole shampoo-conditioner-blow dry thing, and use some dry shampoo to soak up any oily, greasy shit in your hair. Comb your fingers through and give it a good shake for extra volume and body. Blowout or just good dry shampoo? No one will tell the difference.

2. Contour Using A Kabuki Or All-In-One Brush
Unless you're a makeup artist or an Instagram thot aspiring beauty vlogger, nobody has the fucking time to use 100 brushes for contouring when you're on a time crunch. It's just not possible and it's too time-consuming for anyone's good. Instead, opt for a simple kabuki brush (my fave is the E.L.F Ultimate Kabuki Brush) or a multi-purpose brush like the BECCA The One Perfecting Brush. Rub it in your bronzer and starting at your hairline, work it onto your face by making a "3" on both sides. Don't forget to blend in entirely or you'll look like a fucking idiot with 3's on your face. When I hit my rock bottom started following Kim K on Snapchat, she shared this beauty secret and I've used it ever since. And people say she doesn't have a talent.

3. Skip Highlighter, Use Lighter Concealer
Applying highlighter doesn't even really take up that much time, but it's still an extra step you don't really need. Instead of making a glittery mess, get a concealer that's at least a shade lighter than your usual color. Apply it before foundation to hide those corpse-looking bags under your eyes and along your cheekbones to really make them glow. The light contrast will give you the same wide-awake, refreshed look you need to look like a human at work.

4. Ain't Nobody Got Time For Mistakes AKA Liquid Eyeliner
In the time of a crisis, aka missing the last possible train before running late (again), we'll need to forfeit a winged eye. This is only acceptable during Monday-Thursday because Fridays are when we take the office glow to happy hour hoe and with that, we'll need winged eyeliner. But for the rest of the week, skip that shit. In place of liquid eyeliner because that's just too much of a risk, use a nude eyeshadow as your base. After that, make a thin line where you'd use eyeliner with a dark eyeshadow shade. Or, honestly, just skip eyeliner altogether if it's unnecessary there's no cute guys in your office.

5. Use Mascara For Both Your Eyebrows And Your Lashes
If you haven't made a trip to your eyebrow lady and you also know filling them in takes 2,000 years, buy a colored mascara (brown, brown-black, whatever) to fix this struggle. Shade in your eyebrows with the mascara brush, which gets the job done and still makes them look natural. Then, load up on your lashes to kill two birds with one stone.

6. Put On Some Lipstick And You're Good To Go, Betch
Lastly, to really complete your look and fool everyone into thinking you woke up extra early to slave over your makeup for hours, put on a bright red lipstick or your fave nude pink to finish it off. A red lip is perf for a boss-ass bitch going into work and it looks good on everyone, so honestly so you can't go wrong. For something more subtle, apply a natural-looking nude pink as you head out the door and you'll look as put-together as you ever will for the next 8 hours. See, that wasn't so bad, was it?