Charlotte Tilbury's Contour Wand Is Always Sold Out—But We Found A Similar Product That's *Actually* In-Stock
Betches may receive a portion of revenue if you click a link and purchase a product or service. The links are independently placed and do not influence editorial content.
Let me just start by saying that I absolutely *love* Charlotte Tilbury products. That said, I don't love how quickly my favorites sell out. Sure, that only means that the world thinks they're as bomb as I do, but what's a girl to do when she needs to restock her favorite contour wand? Get a similar tube to hold her over, of course.
And, because I'm just like you, I've found myself  turning over to the same place for my product recommendations now—TikTok. The TikTok girlies are basically giving us one honest review after another (even if it means de-influencing), and when Alix Earle gave Tarte's Sculpt Tape Contour Wand her approval as a ringer for the Charlotte Tilbury Hollywood Liquid Contour Wand, I knew it'd sell out just as quick. But, thankfully, I was able to get my hands on it before that happened.
For those who aren't familiar with how these contour wands work, allow me to give you a quick breakdown. They have a fluffy sponge applicator and a dial that turns to get the pigment out. Once you squeeze about a dime-sized amount of product, you dab it in dots across your face (to contour you want to get your forehead, cheekbones, jawline, and the sides of your nose). From there, you can use a sponge, such as a Beautyblender or a contour brush to blend it out.
My favorite feature about the Charlotte Tilbury wand is how well it blends, and I was pleasantly surprised that Tarte's had similar, if not the same power. Don't believe me? See Alix's side-by-side video comparing the two formulas below.
Told you so—they're practically identical. Tarte's version is available in five different shades: warm bronze, cool bronze, soft bronze, deep bronze, and rich bronze. All are designed to work with a range of skin tones and matching undertones so that everyone can enjoy the sculpting magic. And you can save some money if you get your hands on Tarte's contour wand as well, since it's $35 compared to Charlotte Tilbury version at $42. Snag yours directly at Tarte or at Ulta, before the word gets out and it's gone. Trust us, your vanity and your newly-chiseled cheekbones and jawline will thank you.

Shop It: Tarte Sculpt Tape Contour, $35, Ulta
'Bachelor' Contestants' Go-To Mascaras That Can Outlast A Public Breakup
There's a lot that can be learned from spending two to six hours a week being held hostage by ABC watching The Bachelor (despite what my therapist tries to tell me). For example, if I didn't watch, how would I know what's in the latest FabFitFun boxes? Imagine what I'd be missing out on. RIDDLE ME THAT, THERAPIST. But the one lesson that's been drilled into my head more than any other, episode after episode, is that these women do not come to play. And by "play" I mean in any way ruin the carefully painted-on face they show to the cameras. Dismissed night one before the girl who showed up wearing a giant fucking shark suit? She still looks better than me in my last professionally done headshot photo. Dumped on national television by the man who two weeks ago literally vowed to "choose you today and every other day"? She looks fucking flawless. Like, is there some sort of witchcraft happening on my TV screen? Because I do not for one fucking second believe these ladies just woke up like that. Nah. There's something far more sinister going on here, like maybe that these ladies have extraordinary taste in makeup products. Luckily for you, betches, I do too. So here's a definitive list of the best Bachelor-proof mascaras that will literally save your life, whether you're dumped by a wet linguini noodle on national television or you just saw a cute puppy.
The Best Cry-Proof Mascara

Perhaps one of the most thrilling devastating moments in Bachelor history was when Becca got straight-up dumped on national goddamn television after saying yes to Arie's proposal on The Bachelor finale. And I do not at all believe that Arie uses this footage to get it up before banging the female version of C3PO minus the personality Lauren B (yes I do). Anyway, after the finale Becca said the one thing she learned from this experience was that men shouldn't be allowed to breathe the same air as the rest of us "it's always good to have waterproof mascara on hand—with this show, you never know when you're going to cry." Yeahhhh, that's what I'm taking away from this experience too… Becca said her favorite brand of cry-proof mascara is Too Faced Better Than Sex Waterproof Mascara, and I'm actually in total agreement with her on this one. It's a cult favorite for a reason. Not only does it come in the best Betches approved color, black (duh), but it's also suuuuper volumizing without making your lashes stiff and gross.

Too Faced Better Than Sex Waterproof Mascara
The Best Eyelash Extension-Friendly Mascara

Ah, yes. What would a list of Bachelor-proof mascaras be without Human Fountain of Tears, Ashley Iaconetti? If you're wondering why Ashley didn't get the coveted spot of "cry-proof mascara" example, then shame on you because Ashley is so much more than a (literal) cry for help. For example, Ashley also has some insane eyelash extensions that should also be represented here. She's well-rounded like that. Ashley did a makeup tutorial back in 2016 when she wasn't wearing eyelash extensions, and she said she uses L'Oréal Voluminous False Fiber Lashes Mascara when she doesn't have them in.

L'Oréal Voluminous False Fiber Lashes Mascara
But since I'd venture the amount of time Ashley spends without her eyelash extensions in is about equivalent to the time I spend at the gym, let's discuss some extension-friendly mascara options. As every Cosmo girl here knows, in order to make your extensions last as long as humanly possible, you're supposed to avoid using mascara, period. That said, if you think any of these bitches are going to show up on live fucking television with one single ounce of their real faces showing, you better think a-fucking-gain. That's where Maybelline Great Lash comes in clutch, especially if you have eyelash extensions but also if you hate revealing your true face (hi). For one, it's not an oil-based mascara so it won't fuck with the glue and loosen your extensions. It's also super lightweight and looks natural so, like Ashley, you can pretend to be a chill low-maintenance girl (at least in front of the guy your pretending hasn't friend-zoned your ass).

The Best "Surviving Paradise" Mascara

If you're less of a perfectionist and more of a Lace person in need of a keeper to supervise your every movement, then you're gonna need a mascara that keeps up with your ratchet ass. Blinc Mascara is some good shit and will be the only thing keeping you from looking like Lace seconds after she face-plants into her marg when you're out day drinking. Seriously. This shit does not budge, flake, or smudge, AND it's tear-proof. Like, it can survive you openly weeping when your Seamless guy calls you to say your pizza will be a few minutes late. The only downside is that it's not super buildable—this shit dries in literally 90 seconds or less so you better be quick AF when you apply it. But, like, if you're already planning to black out and ruin your life while looking flawless, then who tf even cares?

Blinc Mascara
The Best Nap-Proof Mascara

ABC did not know what a GEM they had on their hands when they let Corinne Olympios grace all of our lives with her presence on Nick's season, because that girl is a fucking wise-ass betch. Seriously. There's no one I learned more valuable life lessons from than the nap queen herself. And one of those lessons is that love can wait until after you've napped. Honestly, inspiring. So when you're napping on national television and then rolling out of bed for a shitty group date, you're going to need a mascara that doesn't rub all over your face when you sleep. We asked Corinne, and she said she uses Maybelline Total Temptation mascara.

Maybelline Total Temptation Mascara
If you're a little bougie and want to invest more than like, $9 in waking up looking like you didn't just claw yourself out of your own fresh grave, then you're gonna want to buy Clinique Lash Power Mascara, because it is a goddamn game changer. It's got an ophthalmologist-approved formula that lengthens the shit out of your lashes but, like, without any irritation. Also, it legit never smudges, even when you sleep. Blessings.

Images: Giphy (5); blincinc.com (1); toofaced.com (1); maybelline.com  (I);  clinique.com (1)
Betches may receive a portion of revenue if you click a link in this article and buy a product or service. The links are independently placed and do not influence editorial content.
4 Foundations That Are Better Than FaceTune
If there's one thing I strive for in this life, it's the pursuit of happiness the perfect selfie. Whether that pursuit is a means to trap a man or to make my sorority sisters from college jealous or just because I think I'm, like, really pretty, sometimes the pursuit of the perfect selfie isn't always as easy as people think it is. First, it involves my face, which 9 times out of 10 is working against me for reasons that are unclear to me. Then there's the fact that half the time my foundation is blackmail causes me to look like Casper in all my Insta stories. Thankfully, not all foundations are sabotage (just the ones I got conned into buying at Sephora). Anyway, here's a list of all the foundations that are better than Instagram filters and will give you fire selfies.
There's a reason this foundation has a 5,000+ wait list, and that's because it is motherfucking sorcery makes you look better than your Facetune app can. The #FauxFilter foundation is the brain-child of Huda Kattan aka person who looks eerily similar to Kim K one of the best beauty bloggers in the game. The foundation itself is highly pigmented but instead of feeling mask-like and weighted down, it actually goes on  creamy AF. It blurs out pores, blemishes, and redness for an airbrushed finish that's practically guaranteed to have your ex sliding back into your DMs (I paraphrase). Beware because this shit is long lasting AF, as in will outlast you and the six vodka crans you "accidentally" downed at the bar last night watching the Super Bowl, and you will be scrubbing off after work later along with the remnants of your dignity. Plus, it has serious range with over 30 different shades that cater to literally any skin type. Blessings. 
Okay, so technically this is a primer, not a foundation but, whatever, I'm still including it because it's fucking magic. Last year Milk Makeup launched their Blur Stick and people lost their goddamn minds over it. Mostly because it does more work hiding facial imperfections than Kim Kardashian before she posts a nude on Instagram. Like its predecessor, the new Luminous Blur Stick still absorbs excess oil, smoothing over pores and fine lines, but now it also leaves skin with a v healthy glow. Plus you can use this product in lieu of an actual foundation for that "I just woke up like this, I don't know makeup" look.
We reviewed Rihanna's Fenty beauty line when it first dropped last fall, and, while normally all Rihanna has to do is breathe in the same vicinity as a product and I'll buy it, I wasn't super impressed with her foundation. That said, it gets an honorable mention here because it's inclusive AF with over 40 different shades available. If you have oily skin then this foundation is about to change your whole damn life. Seriously. Think Kardashian Fam 2008 to 2018 transformation goals, but, you know, minus all the plastic surgery that went into that transformation. Plus, if you buy this product then you're, like, one step closer to being a part of Rihanna's inner circle. Or at least that's what I whisper to myself every time I use a Fenty beauty product.
For all my betches on a budget, you'll want to try Revlon's Photoready Airbrush Effect Makeup foundation. It's a light, buildable foundation with a natural-looking matte finish that costs less than the bottle of wine you just bought. Plus it holds up better than my Hinge dates when I ask them "what we're doing" after 10 dates. But beware because this foundation does have a sparkly finish to it. From far away (and, most importantly, in all your selfies) you'll look fucking fabulous but up close you might resemble Bella Thorne after a rave chill night in. That said, I'm just going to point out once more that IT COSTS LESS THAN A BOTTLE OF WINE. You're welcome.
Images: Ayo Ogunseinde / Unsplash (1) @shophudabeauty / Instagram (1); @fentybeauty / Instagram (1); @milkmakeup / Instagram (1); @revlon / Instagram (1)
New Year's Eve Makeup Looks That Are Guaranteed To Get You A Kiss At Midnight
Stressing over New Year's Eve makeup is seriously underrated. Everyone preps for the big night by blowing money on a sequin-covered dress (that they'll only wear maybe twice a year) and a fresh blowout. However, does anyone actually take into account how important your makeup is? If you plan on going big, it only makes sense that your face says the same thing. I mean, it is after all, the very first night of the new year, aka a big fucking deal. This means you'll need to look ~on point~ for everyone you'll be spending it with and the army of skanks that follow you on Insta. If you haven't even begun thinking about WTF you're doing for NYE, not to mention which eye shadow you'll be using, NBD. I've found five makeup ideas that are the perfect inspo you need to get started.
1. Smokey Eye

This is one we're all too familiar with, but can hardly pull off without looking like we have two black eyes. Whether you want to go dark with blacks and grays, match the scheme of your outfit, or do something in between and neutral, make your life easier by using a colored sculpt pen like Burberry's Eye Colour Contour Smoke & Sculpt Pen to blend the shades together seamlessly.
2. Glitter Fest

NYE is always about all that glitters. Even if you hate wearing dresses that are extra af, you can obvs still low-key incorporate a full-out glitter fest with your makeup. After using whatever color you wish as the base, add glitter eyeshadow right on top (try Urban Decay's Moondust Eyeshadow in any of the bajillion colors offered). You'll have everyone's eyes on you the whole night, regardless of what you wear. Jeans and a crop top? Still staring at you.
3. Bold-Colored Eyeliner

Maybe you just really love makeup, or I guess you just like the attention. If you're looking for something bold, finish and wing your go-to liner with a bright af color. Urban Decay Razor Sharp Water-Resistant Longwear Liquid Eyeliner comes in a ton of bold colors and goes on seamlessly. Use a complementary shade like red, blue, or violet so it doesn't look like a Halloween costume.
4. Red Lip

When in doubt, just do a red lip. It's the most basic, yet classic look for a reason. I get it, no one has time to make a masterpiece out of a million eye shadow colors. Apply a neutral shade on the eyes and finish with everyone's fave red, Rouge Dior.
5. Natural

My personal favorite, this is a look that will get a ton of compliments after only putting in the minimal effort. It's not so much an "I just woke up like this" look because this is like, New Year's fucking Eve, but it's so simple, you can't fuck it up. All you really need is a decent contour, a true nude palette (preferably one with a hint of shimmer) like the Too Faced Natural Love Palette, and the most basic af rose gold lip shade.
Image: Andreas Fidler / Unsplash
What Your Lipstick Game Says About Your Weekend Plans
It's Thursday, which means I can practically taste my freedom the weekend. And though this week has made me want to binge drink more than most, there's still a 50/50 chance that on Friday night I'll either be getting blackout at 5:01pm or I'll be falling face first into a plate full of cheese. But with either scenario, you can guaran-fucking-tee that my lip game will still be on point. Fucking, duh.
You don't need your horoscope to tell what your weekend plans should be—even though we will do that tomorrow—because, whether you realize it or not, your lipstick is saying it all. And because I'm a judgmental betch who spends 90% of her time shit-talking strangers at bars, I've taken it upon myself to point out what story your lip game is telling this weekend.
Dark, Vampy Lips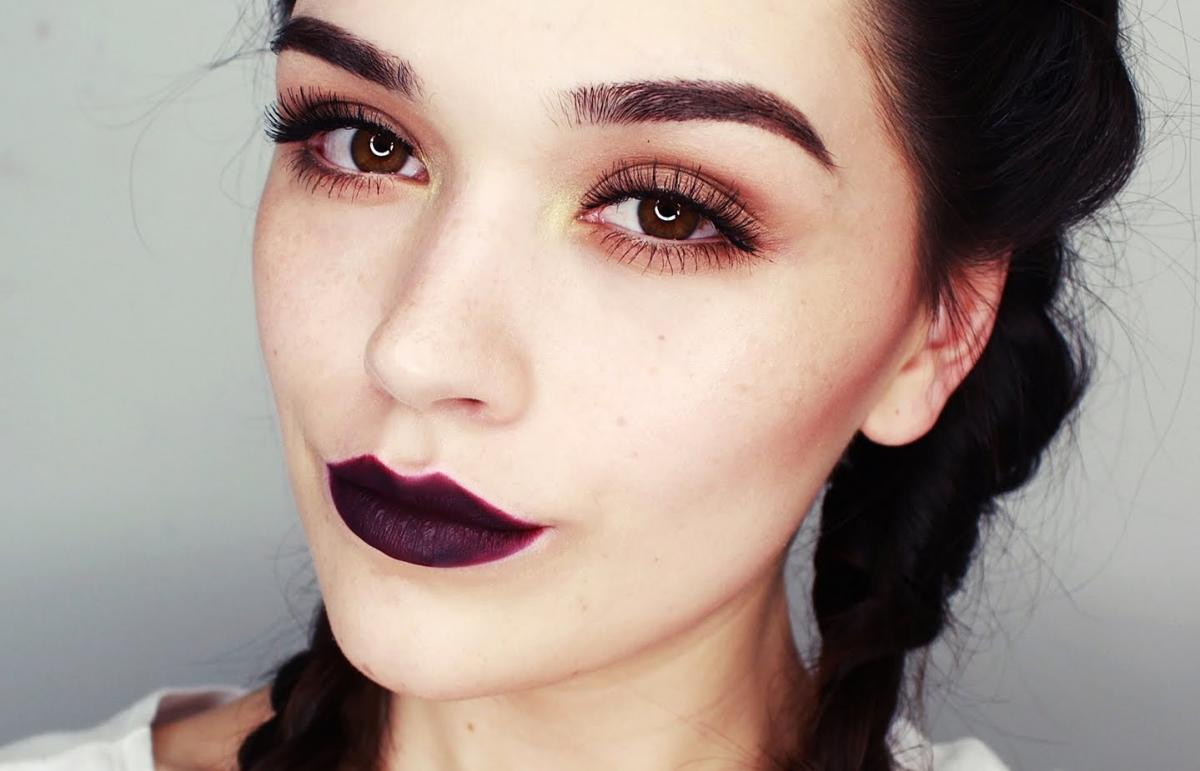 This look says I'm totally DTF this Bumble bro after our trendy AF wine date. There's nothing more sensual than a bold lip, and right now it's all about purple. Something about wearing this color makes you feel like Beyoncé while looking like Bad Gal RiRi, and if there's a more winning combination than that I'd like to hear it. Seriously, I'll wait…
Ombre Lips

The time it takes you to pull off a look like this honestly just makes me angry. You could have been three drinks deep at the bar but instead your hands are cramping trying to perfect a look that not only will likely get washed away drinking vodka sodas and making out with fuckboys, but also looks like your regular lip color DID get washed away by vodka sodas and fuckboys. WHERE are your priorities?? I'm guessing you're about to spend a nice, long evening snapping selfies and pretending like you're actually a fun person to be around. Spoiler alert: you aren't.
Lip Smackers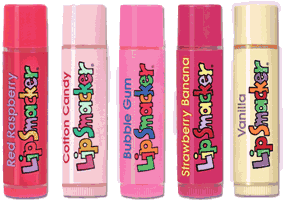 This look has Netflix and chill written allll over it. And if you aren't about to spend the evening eating more food than a Gilmore Girl while re-watching Grey's Anatomy from the beginning before Shonda Rhimes fucked us all up, then you're probably an 8th grader waiting on her mom to pick her up from the mall. There is no in between.
Unicorn Lips

Too Faced just released a Unicorn Tears lipstick line, which is inspiring girls to wear ironic moronic T-shirts from Forever21 and pretend like they're on drugs at music festivals. If I catch you sporting Unicorn Lips this weekend then I'm going to hope you're actually on drugs and not just doing it for the Instagram.
Classic Red Lip

It's girl's night, which means it's time to put on that deep V bodysuit, get out the smokey eye and put on some fucking red lipstick. Red lips are all about your girl gang because Taylor Swift deemed it so rammed that idea down our fucking throats. You'll probably spend the night looking slutty and dancing slutty but not actually being slutty because #feminism.
The Snogged Look

Ah, the look that was trending at Fashion Week and frat houses everywhere. If this is your go-to look on Friday night then you're either trying to be edgy or you're prepping for giving a lot of head. I'm going with the latter.
I know this all sounds v judgy, but keep in mind it sounds that way because I'm judging you. So choose wisely because I don't want to have to Gossip Girl blast your ass in my girl gang group chat later. I don't want to, but I will. Kisses!