How To Get Summer Body Ready Without Giving Up Alcohol
Spring is officially here, which for most women is a sign that summer is coming, which means bikini season. Oh boy! Not to mention, the weather is finally warming up, rosé season is upon us, and there's nothing better than sitting on a rooftop with an adult beverage (or three) in hand. Ok, wait, let me back up and tell you who I am. My name is Justin Gelband—I'm the guy who created ModelFit—and now I have my own fitness studio in NYC. But I've spent the past 15 years training the world's top models and A-list actors with my workout method (obviously called the JG method), so I guess that's why Betches asked me to give you my tips on how to get summer body ready without giving up alcohol. 

Most of my clients want have to maintain their bodies, whether it's for a new role, or for walking in the Victoria's Secret Fashion Show. They work hard and dedicate themselves to being the best they can be. But guess what—with hard work, comes reward! For the purposes of this article, that reward would be alcohol, right?! Now, I'm not telling you to slug a cocktail after every workout, but you also don't have to give up a drink at Sunday brunch or a champagne toast at your best friend's wedding altogether. With my method, I want to help women build the connection between their minds and bodies so they can not only look their best on the outside, but feel their best too—and I promise, a little alcohol won't kill you with my method of functional movement based on Movement, Motivation, and Moderation!
Movement
Movement speeds up your body's metabolism so you can burn the calories that come with alcohol! Dancing or simply moving around during your night out can help burn the calories you're putting in your body. I would also suggest holding off on food an hour or two before drinking, and not eating at all after party time is over—I know drunk munchies are real, but you're strong-willed, I believe in you! If you crack under tipsy pressure, and you HAVE to eat, stick to fruits, vegetables, or anything light. This way, you are balancing the toxicity of the alcohol with foods that won't add to it. Especially since heavy amounts of sugar and salt are huge contributors to holding water and water weight!
Motivation
This might seem like a small piece of the puzzle, but motivation is a big key to success in getting ready for the summer (and life in general). If you're motivated to look fantastic, you will put your energy towards treating your body with respect—that not only means working out smart, but drinking smart as well. You don't need to drink til you drop, no matter how stressful your work week was. Put yourself towards the mindset that you are drinking to enjoy yourself, not drinking just for the sake of getting wasted. Then, your hangover days will (hopefully) be behind you and you can wake up in the morning feeling motivated to work out and sweat out the alcohol from the night before, so one equalizes the other.
Moderation
View this post on Instagram
Drinking is going to cause you to gain water weight and can cause other body image problems, so please moderate your drinking! So, if you're used to drinking three drinks in a night, drink two. If you're drinking (even one drink) every day, cut that down to three days per week. If you find these simple ways to cut some corners, you will still be able to get summer body ready without giving up alcohol. Drink red wine instead of white, and keep in mind a glass or two doesn't mean a bottle! We've all been there. Look at the calories in the hard alcohol you're drinking and go with whichever has the least number of calories and sugar. And try to steer away from mixers—it's the sugars in mixed drinks that really get you. If you can't drink something straight, then add a mixer (sip, no slugging) and have one or two less drinks. This will cut down on the body holding water or gaining weight.
A common misconception in today's age puts being "skinny" in the same category as being "healthy." This is not the case, trust me. Sure, you can give up alcohol and maybe see some weight loss, but does this improve your overall health? Have a drink or two, but discipline yourself and commit to exercising, and you'll be summer ready… but start NOW! Don't wait until May and say, "Okay JG—I need to transform my body by Memorial Day—help!!" You have 2 months to get your sh*t together, so zombie walk over to my studio with some betches, and I'll be there to whip your butt in shape.
Images: Elevate / Unsplash; Justin Gelband (2); dietstartstomorrow, justingelband / Instagram
What His Swimsuit Says About How Big Of A Douche He Is
I learned two important lessons from my time analyzing men's underwear. 1) I'm basically the female version of Tan, and 2) there are way more bad options than good when it comes to covering men's junk. The situation is no different when we're looking at bathing suits—*remembers Speedos exist*—actually, it's worse. Ultimately, scoping out guys at your local beach/pool/YMCA (I don't judge) isn't about finding your sartorial soulmate. It's really about avoiding these common red flags. Read on for what his swimsuit says about him, and the swimsuits that should make you run far, far away.
Swim Briefs
Let's start with the worst. "Swim briefs" are Speedos, plain and simple. Calling them swim briefs is the equivalent of referring to Q-tips as "cotton swabs." So even using this term is sufficient reason to excuse yourself to the bathroom and never return. For those lucky souls who have never encountered a Speedo, I'll paint you a picture. They do bare minimum in the front, and either barely cover his ass or go full thong. In other words, if you hook up with a guy wearing a Speedo, you could plausibly mistake it for your own underwear while trying to get dressed. These are strangely popular among Europeans, so consider yourself warned before meeting your Italian Hinge match at Le Bain.

Square Leg/Square-Cut Shorts
Looks like we're going least to most coverage here! Square-cut shorts are the bathing suit equivalent of boxer briefs. This cut can be sexy when revealed under pants, but IMO it's a little aggressive as the sole thing covering your lower half. (*Thinks back to the cheeky Brazilian bikini I just ordered.* Nope, I stand by it.) I feel like Jordan from The Bachelorette definitely wears this kind of bathing suit, to give you a sense of the overall dateability conveyed by this style. It's the ultimate for guys who want to show off every inch of their bodies without committing fashion suicide. AKA every guy who cracked 1,000 followers on IG and now thinks they're too good to answer your texts. Not that I'm bitter, we were obvs growing apart anyway. But yeah, guys who wear this swimsuit are likely way more into themselves than they are you. Sorry!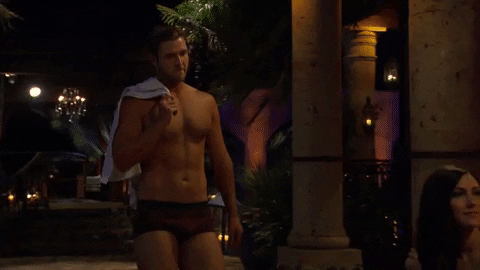 Swim Trunks
Ayyy, we've arrived at the only socially acceptable swim suit for men. Feels good. You'll recognize swim trunks from every time you've seen a male go in water without baring their full ass. They're your basic loose short, completely indistinguishable from actual male shorts to the naked eye. With swim trunks, the main thing you want to look out for is the print they choose. My personal preference is a solid that's flattering to their skin tone, or a simple print that's on-theme without being obnoxious. (E.g. *subtle* floral/Hawaiian, nautical, etc. Don't @ me, I like the tiny sailboat thing.)
If they're covered in giant flamingos, pineapples, or American flags, they're frat bros who didn't have to do anything other than breathe to get laid in college and don't intend to start now. Give them a few years of getting rejected by women like you and come back to them. Like wine, except instead of wine it's a 27-year-old man-baby. Anyone who wears plaid swim trunks is a psychopath or in middle school, and you can't convince me otherwise.

Board Shorts
Board shorts are…ok. They're really just the sloppier, oversized version of swim trunks, often worn by little kids or guys who really don't care about the fit of their clothes. Acceptable on surfers, for whom these serve a legit practical purpose. In all other scenarios, it's the sartorial equivalent of what you put on to pick up Gatorade while hungover.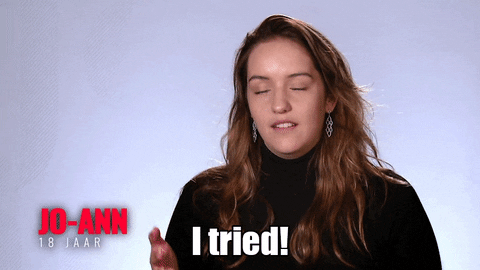 Jammers
First time hearing of jammers? Don't worry, me too. While I'd hoped this was a term for dressed-up jammies, it's actually a swimsuit specifically designed for athletic performance. AKA this bitch better be training for the Olympics. Otherwise, he's just weirdly proud of his thigh girth or trying to hide some kind of rash. Not a risk I'm interested in taking.

There you have it. If you're looking for a guy to actually date (so old-fashioned, I know), swim trunks only please. If you're already dating and looking to fine-tune his wardrobe, throw out all his obnoxious prints and board shorts. Everyone else, please feel free to hook up with the Speedo/short short/jammer wearing guys out there and report back. Don't say I didn't warn you when all they talk about is their dating app matches, muscle tone, and favorite protein powder. Wow, I'm just describing Jordan. He'll be missed.
Images: Giphy (5)
8 Cute One Piece Bathing Suit Styles You Haven't Seen Everywhere
Whoever declared one pieces back in style should be awarded the Nobel Peace prize. This anonymous angel deserves to be recognized for helping women all across our great nation feel confident in a swimsuit again. Pretty much every girl I know is insecure about her stomach area (which totally makes sense since women hold weight in their lower mid-sections, and also that society imposes impossible beauty standards on us). What kind of cruel world is this? Luckily, for the time being, we've been liberated from society's unrealistic expectation because one piece bathing suits are vvv trendy right now. Here are the cutest one pieces in this summer's freshest silhouettes.
1. High-Cut Bottoms
LOVING this trend right now. Like, who doesn't? Without fail, high-cut bottoms make even the stumpiest legs appear longer and more lean. Not only that, they give your swimsuit just the right touch of sex appeal. Pick an otherwise simple swimsuit that features a high-cut bottom and you'll be the epitome of subtly hot. It'll look as if you couldn't possibly have any idea that all the lifeguards are actually checking you out.

Norma Kamali Marissa one piece


2. One Shoulder Strap
This style will make you look classy af and is def the chicest option right now. But, be warned, your high-fashion bathing suit does come at the expense of some awkward tan lines. So if you're okay with that, then this style is totally the way to go. A one-shoulder style is super glam and makes you look like a Hamptons regular. See you in Montauk, loser!


Kendall + Kylie x Revolve Cutout one piece

3. Belted/Tie-Waist
As if one pieces alone weren't saving the world, the belted or tie-waist detail will eliminate ANY tummy insecurity you may still have. The belt or tie feature will perfectly hide your burrito baby while simultaneously enhancing the appearance of a smaller waist. As the great Charlie Sheen once said, "#winning."

Solid & Striped The Victoria one piece


4. Sexy Straps & Cutouts
Reserved for those more daring types, a huuuuge trend right now for summer swim is borderline inappropriate cutouts and straps. Sidenote: I probs wouldn't wear these styles to the beach with your bf's fam…but idk, maybe that's just me.

Lovers + Friends Jetty one piece

5. Zipper Front
This trend is the perf combo of sexy and sporty. Somehow the zipper manages to give the swimsuit both an athletic vibe as well as a flirty vibe simultaneously. Look, I don't get how it works either, but you know, there's just some things in life that we can't explain. Like, how the hell Pete Davidson and Ariana are already fucking engaged. So like, let's move on and just know that the zipper one piece is always a good choice.

Solid & Striped The Anne Marie One Piece

Lovers + Friends Zippy one piece

6. Ruffled/Frilled Bottom
If you're going for a sweet and innocent look, this is the bathing suit for you. Like, this is the probs the one you should  be wearing to the beach with your boyfriend's fam. The ruffled bottoms give the suit a feminine and playful look without looking like you bought it in the little girl's section. The frilled bottom is very Bachelor-alum-turned-Insta-influencer, Amanda Stanton type vibes. (Although she probs did buy hers in the little girl's section so she could match with her now Insta-famous daughters.)



7. Knotted
Knotted suits are a great option if you're trying to show more skin without looking like you're trying to do so. The knotted look is very on trend, so you'll look like a girl with great style who "just so happens" to be showing off her gym progress. Fair warning, this is another style that's going to give you some tough tan lines.



Lisa Marie Fernandez Triple Poppy one piece
8. Smocked
The smocked look is a trend for both clothing and swimwear this summer. The smocked look is very summer-esque and trendy in the most non-aggressive way. So like, opposite of your blackout self demanding pizza on your way home from the bar, ya know?

Tory Burch Costa one piece swimsuit

Nicholas Rainbow Stripe one piece

Like I said, one pieces are very trendy and cool right now, so don't assume you're going to be the only one on the beach wearing one. If you want to separate yourself as the elite, stylish girl that you are, then be sure to choose one in one of the aforementioned stylish silhouettes. Let's not be basic—you're better than that.
Images: @zonde/unsplash; Revolve (22); Shopbop (2)
Betches may receive a portion of revenue if you click a link in this article and buy a product or service. The links are independently placed and do not influence editorial content.

Light, Low-Calorie Cocktails That Are Perfect For The Beach
Summertime is coming and that means bikinis, sun, pool bars, and the beach. Obvi you're going to drink this summer, because otherwise, really what is the point of existing? But we all know that alcohol is the absolute worst if you're trying to lose weight. Or even maintain your weight. Alcohol fucks up your metabolism and makes you crave fried cheese, scientifically speaking, so weight gain comes easy. The least you can do is make sure the calories in your drinks aren't pushing you over the top. Too many piña coladas or pre-made margaritas and you won't even fit in those cute white cutoff shorts you've been saving all winter. Here's what you should be ordering.
1. Vodka Soda With Lime
This is the holy grail of the basic bitch drink. Sorry, but there is a reason. Soda water has 0 calories, so you're just drinking the vodka cals, and the lime totally disguises the taste of the vodka. There are only 60 calories in one shot of vodka, so assuming one drink is like a shot and a half, we're looking at about 90 calories per drink, so you can get hammered guilt-free. Bonus tip? It's clear, so when you get sloppy as fuck, you're at least not sloshing something colored all over your white shorts.

2. Skinny Margarita
A regular margarita at most *shitty* bars is a nasty, syrupy, pre-mixed abomination that will run you 455 calories for 8 ounces, and I am not fucking kidding. This is a horrible bastardization of what a ~real~ margarita is supposed to be: tequila, lime, agave, and sometimes a dash of OJ or soda water. But fear not. You can still force the bartender to make you a real marg by ordering it "skinny". It sounds douchey to order, but this is what margaritas are supposed to be made with and will only run you 100 calories a drink. It won't be overly sweet and disgusting and it won't set you back too many calories. Order it on the rocks with salt like a goddamn adult.

3. Gin & Tonic
For most low-cal drinks, you want as few ingredients as possible. A gin and tonic is a classic that they have everywhere that will only run you 150 calories per drink. If you can't stand the taste of gin (fair), add lime  to disguise the alcohol. Bonus points if the bar has diet tonic, which is zero calories, and now you're looking at a 90 cal drink for just the alcohol.

4. Paloma
A Paloma is so refreshing and summery, and it's only 160 calories. It's made with tequila, soda, grapefruit juice, and lime. It's a safe choice to order if you want to mix it up, and it isn't loaded with sugar or calories so you won't feel like a dehydrated sugar monster if you pound these for hours on end.
5. Champear
This is my new favorite brunch option, but really it can be drunk always. A champear is just champagne with a splash of pear juice, and it is fucking amazing. The pear juice is so minimal that it'll only run you 18 calories, and a glass of champagne is only 90 calories. It's classy af and delicious, and way better than mimosas so do this for your next day drinking excursion and be guilt-free.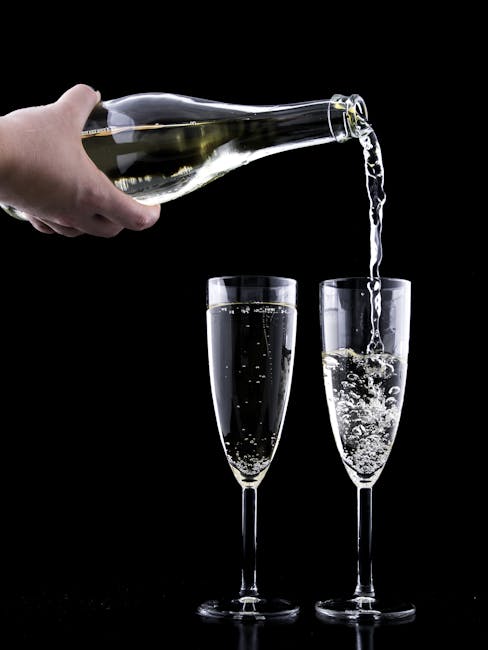 Images: Shutterstock; Giphy (2); Pixabay (2)
What Guys Really Think Of One Piece Bathing Suits
Hi everyone! I'm a straight guy who's probably a lot like the guy you're texting/hooking up with. The Betches have asked me to break down things openly and honestly so you don't have to have that guy lie to your face. I've broken down The Bachelorette contestants. And dating apps so grab that phone, go take a poop (don't worry, I won't tell) and enjoy The Betches' next question of the male mind…
What do guys think of one piece bathing suits? We feel like there are a lot of varieties to choose from/elaborate on (especially the basic Sunny Co Clothing one). Thoughts?
We love the one piece because it's a TBT for our penis. You look like a 1920s pinup. It's like getting in a time machine and being able to talk to a girl after we get home from defeating the Japanese. And during times like these, where there's less opportunities to feel "manly," the chance to maybe have sex with a Marilyn Monroe lookalike while draped in the American flag doesn't sound half bad.
But it honestly goes a little deeper than that. The two piece was great for its time. Before the internet seeing a girl in a two piece was a big deal. You could get the idea of her naked without having to ask her dad for her hand in marriage. Hell, we used to have something called "The Spank Bank" where we would store all of our memories of girls in two piece bathing suits and then we'd go masturbate with our eyes closed. Today, it's a different ball game. There's naked women all over the internet. There's Instagram models in every size, shape, and color. So seeing you almost naked and then imagining it later isn't really necessary. The one piece actually accentuates the body in a way the two piece can't. There could be a lower cut top or a higher waisted bottom that could literally make you look like the hourglass that every penis is naturally fond of because of that whole buzzkill called childbirth. But ya, the one piece is having its time and it's because, again, all guys are disgusting animals. So let's break down the types:
1. The Basic Sunny Co Clothing One

So, this is the one piece that went viral over Instagram and annoyed everyone and made you lose followers and almost ruined your life because you're used to getting over 50 likes and now it's hovering around 40 and you can't complain to your dad because he'd wonder why he paid for college. Ya… it's that one piece.
As for what guys think? Well the front is fine but I've never had a guy nudge me over this cut of suit. That's really the guy test—would my buddy nudge me because I'd have to see? And for this one, the only way I'd get nudged is if a girl was sitting by the pool with her back facing me like the viral picture. The low cut on the back is intriguing but really only from THAT specific angle. Whoever started that viral campaign is like a Jedi-level boner whisperer.
So it's nice but really no movement for guys either way unless you sit in one spot at the pool in a specific pose the whole day. Not exactly a stretch for a gender that rips hair from their genitals, but still.

Ok, we love these suits. I actually just looked at a girl on Instagram wearing this exact suit and sent the link to three friends (you think I'm exaggerating but I'm not). The reasons? Side boob and time. What do I mean? Well, these suits look like they're supposed to cover everything up. They look like they wrap around your whole body and then you take a left and BOOM, a part of the body we never knew would get us hard. I'm sure that's the cut of the suit and it's meant to be that way but we don't know that. It's almost like you went to the store and said, "I'll get the skimpier one so Jared can see what I'm working with." Or that your boobs grew a size just for this specific day at the beach. The writing on the front gives us an extra half second to look. Since it says something we have the extra layer of defense as to why we are staring, "Oh it says 'throwing shade' LOL" is what I'll say if I ever feel like I've given myself away.

We like these suits. We like them for specific events. For the side boob one piece above, that has plausible deniability. If you wore it around our parents, mom would be like, "Oooh she's stylish" and dad would be like, "Oh it says 'throwing shade' LOL." The suits with all the tassels and straps  and the ties up the middle of the boob like this one offers none of that. These are straight-up sex in a suit. So we love them for a Vegas pool party, on vacation at a resort with friends, spring break, and doing meth under the boardwalk. It's a very specific suit that never says, "Have me over to your next family BBQ."

We aren't a fan of these ones. It's trying to be both the one piece and the two piece at the same time. Choose a road, ladies. It looks like you put on a two piece and realized you didn't lose the winter weight, so you jumped on the sewing machine and added an extra piece of cloth running down your stomach. It also has to fit just right. If you get wet and that extra piece of cloth is just flopping around it kind of looks like a tent that's missing a tentpole. So, ya, pick a lane. Choose the one piece lane. Guys will think you'll look like the (Hiroshima sized) bomb.
How To Get A Last-Minute Beach Body When You Procrastinated All Winter
In just a couple weeks, you'll be showing more skin than Rihanna on any red carpet, so you're obviously panicking over your lack of a beach bod. Maybe you saw a pic of Gigi at the Met Gala. Maybe the woman weighing your Sixteen Handles cup is starting to call you by your first name. Either way, you've procrastinated all winter and it's time to get shit done. Here are five tips to get your bod in shape in time for those inevitable Memorial Day Instagrams.
1. Cut Out Sugar
Throw away any fitness mag that's telling you to cut out carbs and fat. If you want to change your body, simply cut out white sugar. Eating sugar is literally just putting empty calories in your body that will trigger more hunger later on. Sugar is proven to mess with your blood pressure, your hormones, and obviously your body. Don't waste your time skipping breakfast or drinking green juice. Just put down the Sour Patch Kids.

2. Do Short HIIT Workouts
We don't all have time for hours of work at the gym. HIIT, which stands for High Intensity Interval Training, is perfect for betches who need to get shit done in a time crunch. It's super fast and super efficient. The best part is that you only need 20-30 minutes to get the workout done. That's like, one Broad City episode.
3. Load Up On Fiber
Adding fiber to your diet will keep your full longer, so you can avoid all the mindless snacking you thought no one would notice. Fiber helps improve your skin, your blood sugar, and has anti-bloating properties. Foods like avocados, raspberries, Brussels sprouts, oats, and chick peas are filled with fiber—so get snacking. Yes, we just gave you a reason to eat MORE avocado and hummus. There is a god.

4. Go The Fuck To Sleep
You're gonna need to stop going to sleep at 4am for the next couple days. Aside from helping your brain function better and avoiding bags under your eyes, sleep will help you make healthier choices before the summer. Going to sleep earlier prevents late night snacking, burns more calories, and avoids hanger during your 3pm crash the next day.
5. Do Some Prep
You may have been lazy all winter long (don't argue—we've seen your Netflix history), but it's time to step up your game. We can tell you what to do, but we can't do it for you. Make yourself some healthy food at the beginning of the week, write down a few realistic fitness goals for yourself, and get to it. If Khloé could put down the chicken fingers post-Lamar trauma, you can get yourself in shape for summer.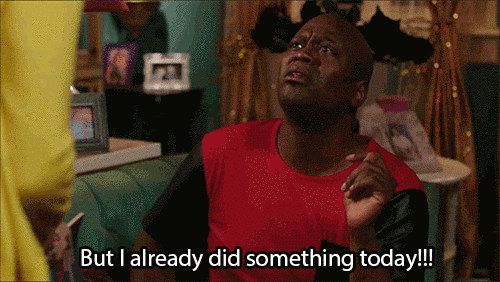 Want more tips on how to get skinny by Memorial Day? Click here!
This Wine Workout Will Get You Toned And Drunk
It's basically the summer, which means you should have gotten your summer body in gear approximately two months ago. But you didn't because you were too busy eating spray cheese straight out of the can and crying over how cold it was outside. I don't think I have to tell you this, but you played yourself. Luckily we've got you covered with a workout that combines your least favorite thing (exercise) with your favorite thing (wine!). That's right, we made a WINE WORKOUT. There is a God and that God is us.
To do this workout, all you need is a bottle of your fave wine. Preferably a full bottle, but I guess if you're incredibly weak you can pour some out drink some and then screw the top back on (because I know you're not classy/adult enough to buy wine bottles with a cork).

Do each of these moves for the suggested amount of reps, then repeat the circuit three times to get the full effect. Reward yourself by drinking the entire bottle of wine by yourself after. You're welcome!
1. 15 Planks Each Side

Dog optional.
2. 10 In-Between Lunge Things

This one requires a certain amount of coordination aka you not dropping the wine bottle. Perhaps best to do this on a carpet or like, a mat so you don't end up with shards of broken glass everywhere.
3. 20 Squat Jumps

For more squat exercises to get your ass in gear (literally), click here!
4. 20 Toe Touches

It should start to burn now. If it doesn't, you're doing something wrong.
5. 15 Of Whatever TF These Are

I think maybe it's like a bicycle? With some weaving action? IDFK, I'm drunk.
Repeat 3 times and cool down with a 30 second chug.
And for all of you wondering "Wait I kind of want that Help Me I'm Sore" shirt, we're 10 steps ahead of you. Get your very own Help Me I'm Sore shirt at Shop betches! Click here to buy.

One more time for the people in back: Buy your Help Me I'm Sore shirt here! Try not to spill wine on it.
The Best Workouts If You Only Have 15, 30, & 45 Minutes At The Gym
Working out is such a dilemma. On the one hand, betches need to work out to counteract our weekly blackouts and keep up our naturally fast metabolisms, but on the other hand, who seriously has the time? I mean, if you wake up on a Sunday and spend three hours at the gym while I'm dragging my ass to brunch in last night's makeup, I salute you, but I also fucking hate you. Betches don't always have over an hour to work out, so we've planned out the most efficient ways to spend your time at the gym when you're in a rush. Whether you have 15 minutes or 45 minutes, you can def get in a legit workout without cancelling all your plans for the day. Here's the plan:
If You Only Have 15 Minutes Or Less
First of all, never judge the betch who only spends 15 minutes at the gym. This extremely limiting time crunch usually means she either has much more important shit to do, or literally has only 15 minutes to spare before work and has a Cinderella-esque transformation in the Equinox locker room before heading to her job at some waspy law firm. This betch means business, and she'll be finished working out by the time you found the best selfie lighting in the weight room.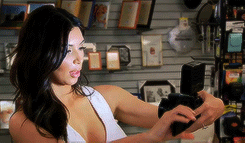 If you only have about 15 minutes, the key is sticking to floor work and ditching any machines. Honestly, you'll waste a good ten minutes by the time you choose a treadmill that's comfortably far enough from other people but close enough to the TV. Lay out a mat and work HARD (we know) for fifteen minutes straight without any breaks, choosing compound movements that incorporate strength work while getting your heart rate up. We know you just read that sentence three times to figure out WTF we mean, so some good moves include burpees, jumping lunges, jump squats, mountain climbers, and plank jacks. Try to pick a few moves and do each one for about 45 seconds each, then repeat as many times as possible until you have to bounce/collapse. Stretch in the shower.
If You Only Have 25-30 Minutes
If you have less than half an hour to spare at the gym, it's time to get your ass to work. Half an hour might seem like a solid amount of time to get in a workout, but time flies when you're fixing your ponytail for 20 minutes in the mirror while laying out your towel like you're on Miami Beach. You can get in a good workout in less than 30 minutes, but don't fuck around.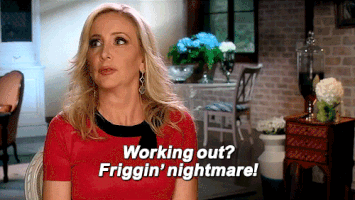 The most efficient way to spend 25-30 minutes at the gym is to break it up 50/50 into cardio and strength. First, pick a cardio machine that you're ready to kill it on for 12-15 minutes. Elliptical or treadmill are ideal if you're basic AF and have a playlist ready. The erg rowing machine is more intense because it works your whole body. Stairmaster wins if you hate yourself. After going moderately hard for half your workout, make your way onto the floor for some strength work. Try to isolate one area of your body per day to get the most out of your gym time. For example, spend one day doing lower-body moves (like squats and lunges), and another day doing upper body (like bicep curls, tricep extensions, and planks), rather than being that dumb girl who does 10 crunches, three squats and a push-up and wonders why she's still flabby.
If You Only Have 40-45 Minutes
If you have up to 45 minutes to spend at the gym, you can def get in a quality full-body workout, but you have to make sure you go in with some sort of plan. Don't be that girl who walks on the treadmill for 45 minutes while refreshing Snapchat stories. She can brag all day that she spent her morning at the gym, but she prob burned like 30 calories total and we're still talking about her, so she's literally wasted everyone's time.

Spend your first 5-10 minutes warming up your muscles and getting your heart rate up. Think light bodyweight exercises, like jumping jacks, air squats, high knees, and push-ups. Oh, and get off your knees. Then, move onto some real strength work, because news flash: if you're not lifting yet, you're doing it wrong. A super efficient way to create a little circuit for yourself is through an AMRAP, which means "as many rounds as possible." The idea is to pick a few moves that involve dumbbells or kettlebells, set a 15-20 minute timer for yourself, and complete those moves as many times as possible until the timer goes off. Then, move onto some HIIT work, whether you're into burpees and plyometric moves on the floor, or 20-second inclined sprints on the treadmill. Either way, you should be sweating your ass off (and cursing loudly) after about 10 minutes, so you can spend the last couple minutes stretching the muscles you just abused. You're welcome.