How To Get A Last-Minute Beach Body When You Procrastinated All Winter
In just a couple weeks, you'll be showing more skin than Rihanna on any red carpet, so you're obviously panicking over your lack of a beach bod. Maybe you saw a pic of Gigi at the Met Gala. Maybe the woman weighing your Sixteen Handles cup is starting to call you by your first name. Either way, you've procrastinated all winter and it's time to get shit done. Here are five tips to get your bod in shape in time for those inevitable Memorial Day Instagrams.
1. Cut Out Sugar
Throw away any fitness mag that's telling you to cut out carbs and fat. If you want to change your body, simply cut out white sugar. Eating sugar is literally just putting empty calories in your body that will trigger more hunger later on. Sugar is proven to mess with your blood pressure, your hormones, and obviously your body. Don't waste your time skipping breakfast or drinking green juice. Just put down the Sour Patch Kids.

2. Do Short HIIT Workouts
We don't all have time for hours of work at the gym. HIIT, which stands for High Intensity Interval Training, is perfect for betches who need to get shit done in a time crunch. It's super fast and super efficient. The best part is that you only need 20-30 minutes to get the workout done. That's like, one Broad City episode.
3. Load Up On Fiber
Adding fiber to your diet will keep your full longer, so you can avoid all the mindless snacking you thought no one would notice. Fiber helps improve your skin, your blood sugar, and has anti-bloating properties. Foods like avocados, raspberries, Brussels sprouts, oats, and chick peas are filled with fiber—so get snacking. Yes, we just gave you a reason to eat MORE avocado and hummus. There is a god.

4. Go The Fuck To Sleep
You're gonna need to stop going to sleep at 4am for the next couple days. Aside from helping your brain function better and avoiding bags under your eyes, sleep will help you make healthier choices before the summer. Going to sleep earlier prevents late night snacking, burns more calories, and avoids hanger during your 3pm crash the next day.
5. Do Some Prep
You may have been lazy all winter long (don't argue—we've seen your Netflix history), but it's time to step up your game. We can tell you what to do, but we can't do it for you. Make yourself some healthy food at the beginning of the week, write down a few realistic fitness goals for yourself, and get to it. If Khloé could put down the chicken fingers post-Lamar trauma, you can get yourself in shape for summer.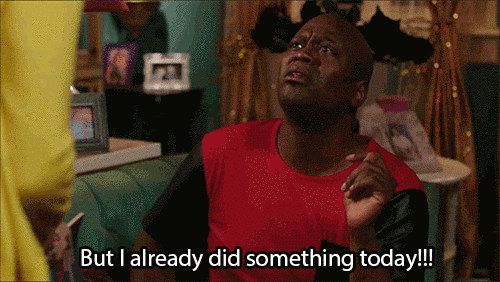 Want more tips on how to get skinny by Memorial Day? Click here!
This Wine Workout Will Get You Toned And Drunk
It's basically the summer, which means you should have gotten your summer body in gear approximately two months ago. But you didn't because you were too busy eating spray cheese straight out of the can and crying over how cold it was outside. I don't think I have to tell you this, but you played yourself. Luckily we've got you covered with a workout that combines your least favorite thing (exercise) with your favorite thing (wine!). That's right, we made a WINE WORKOUT. There is a God and that God is us.
To do this workout, all you need is a bottle of your fave wine. Preferably a full bottle, but I guess if you're incredibly weak you can pour some out drink some and then screw the top back on (because I know you're not classy/adult enough to buy wine bottles with a cork).

Do each of these moves for the suggested amount of reps, then repeat the circuit three times to get the full effect. Reward yourself by drinking the entire bottle of wine by yourself after. You're welcome!
1. 15 Planks Each Side

Dog optional.
2. 10 In-Between Lunge Things

This one requires a certain amount of coordination aka you not dropping the wine bottle. Perhaps best to do this on a carpet or like, a mat so you don't end up with shards of broken glass everywhere.
3. 20 Squat Jumps

For more squat exercises to get your ass in gear (literally), click here!
4. 20 Toe Touches

It should start to burn now. If it doesn't, you're doing something wrong.
5. 15 Of Whatever TF These Are

I think maybe it's like a bicycle? With some weaving action? IDFK, I'm drunk.
Repeat 3 times and cool down with a 30 second chug.
And for all of you wondering "Wait I kind of want that Help Me I'm Sore" shirt, we're 10 steps ahead of you. Get your very own Help Me I'm Sore shirt at Shop betches! Click here to buy.

One more time for the people in back: Buy your Help Me I'm Sore shirt here! Try not to spill wine on it.
The Best Workouts If You Only Have 15, 30, & 45 Minutes At The Gym
Working out is such a dilemma. On the one hand, betches need to work out to counteract our weekly blackouts and keep up our naturally fast metabolisms, but on the other hand, who seriously has the time? I mean, if you wake up on a Sunday and spend three hours at the gym while I'm dragging my ass to brunch in last night's makeup, I salute you, but I also fucking hate you. Betches don't always have over an hour to work out, so we've planned out the most efficient ways to spend your time at the gym when you're in a rush. Whether you have 15 minutes or 45 minutes, you can def get in a legit workout without cancelling all your plans for the day. Here's the plan:
If You Only Have 15 Minutes Or Less
First of all, never judge the betch who only spends 15 minutes at the gym. This extremely limiting time crunch usually means she either has much more important shit to do, or literally has only 15 minutes to spare before work and has a Cinderella-esque transformation in the Equinox locker room before heading to her job at some waspy law firm. This betch means business, and she'll be finished working out by the time you found the best selfie lighting in the weight room.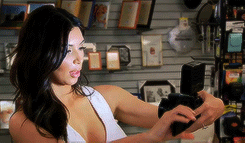 If you only have about 15 minutes, the key is sticking to floor work and ditching any machines. Honestly, you'll waste a good ten minutes by the time you choose a treadmill that's comfortably far enough from other people but close enough to the TV. Lay out a mat and work HARD (we know) for fifteen minutes straight without any breaks, choosing compound movements that incorporate strength work while getting your heart rate up. We know you just read that sentence three times to figure out WTF we mean, so some good moves include burpees, jumping lunges, jump squats, mountain climbers, and plank jacks. Try to pick a few moves and do each one for about 45 seconds each, then repeat as many times as possible until you have to bounce/collapse. Stretch in the shower.
If You Only Have 25-30 Minutes
If you have less than half an hour to spare at the gym, it's time to get your ass to work. Half an hour might seem like a solid amount of time to get in a workout, but time flies when you're fixing your ponytail for 20 minutes in the mirror while laying out your towel like you're on Miami Beach. You can get in a good workout in less than 30 minutes, but don't fuck around.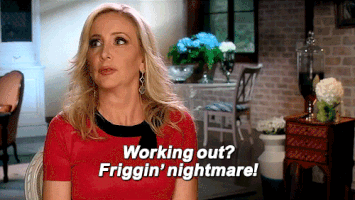 The most efficient way to spend 25-30 minutes at the gym is to break it up 50/50 into cardio and strength. First, pick a cardio machine that you're ready to kill it on for 12-15 minutes. Elliptical or treadmill are ideal if you're basic AF and have a playlist ready. The erg rowing machine is more intense because it works your whole body. Stairmaster wins if you hate yourself. After going moderately hard for half your workout, make your way onto the floor for some strength work. Try to isolate one area of your body per day to get the most out of your gym time. For example, spend one day doing lower-body moves (like squats and lunges), and another day doing upper body (like bicep curls, tricep extensions, and planks), rather than being that dumb girl who does 10 crunches, three squats and a push-up and wonders why she's still flabby.
If You Only Have 40-45 Minutes
If you have up to 45 minutes to spend at the gym, you can def get in a quality full-body workout, but you have to make sure you go in with some sort of plan. Don't be that girl who walks on the treadmill for 45 minutes while refreshing Snapchat stories. She can brag all day that she spent her morning at the gym, but she prob burned like 30 calories total and we're still talking about her, so she's literally wasted everyone's time.

Spend your first 5-10 minutes warming up your muscles and getting your heart rate up. Think light bodyweight exercises, like jumping jacks, air squats, high knees, and push-ups. Oh, and get off your knees. Then, move onto some real strength work, because news flash: if you're not lifting yet, you're doing it wrong. A super efficient way to create a little circuit for yourself is through an AMRAP, which means "as many rounds as possible." The idea is to pick a few moves that involve dumbbells or kettlebells, set a 15-20 minute timer for yourself, and complete those moves as many times as possible until the timer goes off. Then, move onto some HIIT work, whether you're into burpees and plyometric moves on the floor, or 20-second inclined sprints on the treadmill. Either way, you should be sweating your ass off (and cursing loudly) after about 10 minutes, so you can spend the last couple minutes stretching the muscles you just abused. You're welcome.