6 Basic Fall Instagrams That Are Never Acceptable To Post
Consider this a humble brag, but being from LA *flips hair*, I don't do seasons, drinking hot coffee is solely due to the fact that the ice melted in my cold brew, and the only hurricane that's ever hit me was an alcoholic bevvy that resulted in morning-after regrets (too soon?). I don't want to talk about it, truthfully. That said, there's one of three ways I am fully aware that fall is a current thing: 1) My coconut oil has returned back to its solid state, 2) wearing a sweater in the morning results in pure, unadulterated heatstroke by 12 pm, and 3) Instagram. Motherfucking Instagram.
Fall used to be a time of spending all my babysitting money on Bath & Body Works candles and roughing puberty with Marnie Piper while she simultaneously conquered the world of witchcraft. But since Instagram, fall is now a time of gothic hair shades and slutty lingerie that somehow passes as things that should never be costumes, like a fucking Twister game board. We all play by the same rules when it comes to fall Instagram aesthetic, and frankly, I'm over it. Actually, I was over it eight years ago when I realized PSLs were pretty much just steamed milk, artificial nutmeg and the reason for that fat ring around my belly button in high school. Anyway, I've found better alternatives to get me through fall while scrolling through your dumb Instagram that probably contains one of the following unacceptable photos. So hold onto your suede booties, basics, because you probs already know what I'm about to say.
1. Throwing Leaves In The Air
Unless you're from the fucking countryside and have to drive an hour out of the backwoods to get to the nearest Walmart, there should be no reason to sacrifice an entire day for the sole purpose of a Boomerang throwing leaves in the air, especially when we all know that Boomerangs get way less likes than a normal pic anyway. Like, imagine putting in an entire eight hours worth of effort into throwing around dead plants only to get more likes on last week's "You Have Just as Many Hours in the Day as Beyoncé" post because that's exactly what will happen. Ugh, my self-esteem hurts for you.

2. Pumpkin Spice Lattes
I had to. Don't @ me. But seriously, if you feel the need to brag about the 600 calorie journey you're about to embark on the moment temperatures take a step below 75 degrees, I hate you. I hate you more than I hate drivers who leave their blinker on for 12 miles straight. I hate you more than I hate myself for probably hitting up Starbs on my next lunch break. Tbh these things wouldn't be so bad if pumpkin spice wasn't as unnecessarily overused as Adam Levine's voice on rap hooks. Like, we now have the option to coat our armpits in PSL-scented deodorant. Pumpkin. Spice. Armpits. What in the actual fuck, America. The only ever acceptable PSA should be a public service announcement that we need to get our shit together.

3. Pumpkin Patch
You know what's worse than documenting your trip to a pumpkin patch holding a pumpkin you probably didn't even end up buying? Documenting your trip to the pumpkin patch holding a child. Either this makes me an old fucking hag or just a responsible badass at taking Plan B within the designated timeframe, and I'm gonna go out on a limb and say the latter just for the sake of my sanity. Regardless, this now marks two filthy objects you'll never see in my custody.

4. A Summer TBT
Oh, this asshole. This is normally always the bitch who thrived on juice cleanses all summer while hashtagging #TreatYoSelf on a picture holding a PSL. Fucking spare me. I already go out of my way to avoid Instagram like the fucking plague every Thursday, so I don't need to be reminded of a season that caused me emotional distress every time I put a bikini on and tried to binge drink my insecurities away. Plus, summer was over like, four hours ago, so sit down. Wait until February and then come talk to me about how much you miss summer.

5. A New Hair Color
Trying to mask all your summer regrets with a new disguise hair style isn't fooling anyone. It's like the "new year, new me" trend, except it's still not a new year and you're the same hoe you were three weeks ago, only with better matching eyebrows and less split ends. I've never understood the point of throwing away half a paycheck on bleaching your head for the summer, only to go dark the second Labor Day ends. But do I myself give into this absurdity? You're damn right I do. But do I regret not spending that money on more important things like a new pair of riding boots, or say, alcohol? Every damn time. In conclusion, the only thing your before-and-after photo proves is that you're still the same egotistical dickhead, and also whoever thought to slap blonde highlights onto a natural black mane should probably never step foot near a head of hair again.

6. Studying For Anything
Anyone who's anyone that's ever gone to school knows that the entire fall season is basically a bunch of syllabus bullshit and making sure you bought your protractor and/or the stupid amount of books you'll never touch, so your "I Woke Up Like This" morning studying aesthetic is fooling nobody. The whole point of Instagram is to at least make it seem like your life is somewhat exciting and not at all miserable. Like, a photo that shows that it probably took more time to set up than the amount of time that actually went into studying proves nothing. The only thing worth studying and actually documenting in the fall is the bulge in every dudes' pair of gray sweatpants. On second thought, that bedding is SO cute—where did you get it?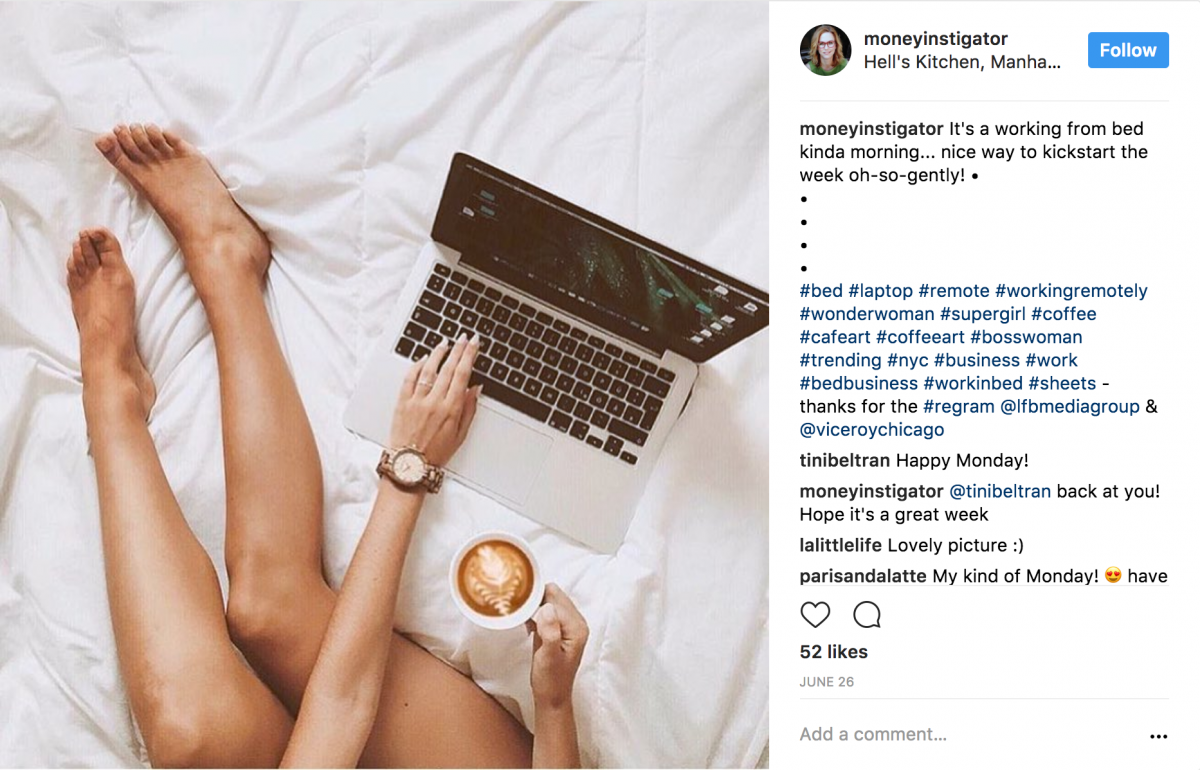 So, by the power vested (and severely built up) in me, I now pronounce you unfollowed. Until next fall…
What Your iPhone Case Says About The Kind Of Psycho You Are
Sad news for the basic among us, those liquid glitter phone cases you probably considered buying but then realized are incredibly tacky are apparently extremely dangerous. According to an ABC news report, the U.S. Consumer Product Safety Commission has announced a recall on several models of iPhone cases made by the company MixBin, because their mesmerizing glitter liquid was leaking out and burning people. Umm…wow. Who knew literally every girl who ordered a unicorn frappuccino un-ironically was also in possession of such a dangerous weapon? Sorry to all the Beckys of the world. I know your community has been hit the hardest. It's survival of the least basic, or whatever it was that Darwin guy was talking about. This whole incident got us thinking, if glitter cases are the uniform for the basic, what do other iPhone cases mean? The phone case is, after all, wayyy more than just a tool to protect your phone from water damage. It also tells the world precisely how much of a hot mess you are. Honestly, dating apps should have a section where you're asked to describe your phone case and whether or not you're rocking an Android. It would save all of us a lot of trouble. So for those of you who are wondering what your phone case says about you, here is our heavily made up researched assessment:
Indestructible/Battery Phone Cases – The Reformed Mess
You've been burned one too many times, haven't you? The carefree college days of taking your naked-ass phone out to the club and coming back with it shattered into a thousand pieces are finally over, and and now that your parents won't pay for your replacements anymore you're slightly older, it's time to get serious. Maybe it was the time you put a full stiletto through your iPhone 4, or maybe it was the time your phone died and you lost everyone at Coachella, but you are done with the near-death experiences for now. Sure, your case ain't cute, but it could literally get run over by a truck (you know because it has been) and comes with 3x the charge, meaning you can take as many Insta stories as you want without fear of hitting 1%. Honestly, good for you.

LuMee Case – The Selfie Freak
Your Insta followers recently hit the thousands and you just cannot risk bad lighting at this point in your hoeism career. We get it. You're the girl who fills my feed with 10-20 perfectly lit, facetuned selfies daily, and for some reason I just cannot unfollow. Any time you pull out your phone for a pic, 15 randoms show up to hop in it because they know the picture will come out amazing and get a thousand likes. In many ways, this case has become your full-time job. Good luck with your life as a knock-off Kardashian. You're doing amazing, sweetie.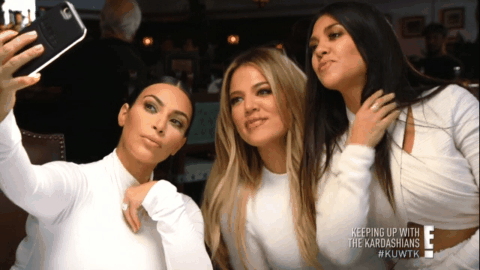 The Wallet Phone Case – The Mess
Phone, keys, wallet? Yeah, that's way too many things. You can barely remember to get out of bed in the morning, let alone remember both a phone AND a wallet. Nah. You need to minimize the damage you will inevitably do to your life on any given weekend by consolidating your shit into one easily remembered package. Honestly, if you can find a way to attach that shit to your body, maybe by sewing it into your hair or something, that would probably be best. The upside to this lifestyle is that you have less shit to drag around with you when you're drunk and tryna be free. The downside is that when you do inevitably lose this, you've lost literally your entire life. But that's also like, fine. You've fucked up worse and lived.

Personalized – The Psycho
This one goes out to the girl I saw senior year of college whose phone case was literally a bedazzled picture of her own face. You think I forgot that shit? No fucking way. I'll never forget it. Sometimes I wake up with a cold sweat in the middle of the night still thinking about the unique set of life events that would lead a person to get a phone case of their own damn face. Wow. I'm actually getting upset thinking about it. Moving on…

Graphic Cases – The One That DGAF
Congratulations, betch! You don't give a fuck to such a degree that you spent $20 on a paper-thin case that does nothing all because it has a funny/sarcastic/betchy saying on it. Honestly, you're doing everything right. Either that, or you have no personality and are using the bold statement on your phone case to mask your inability to be bold in your actual life. Either way, we dig your style. And not just because we literally sell these cases. That's totally not why. Don't worry about it. But I mean, if you want to buy one…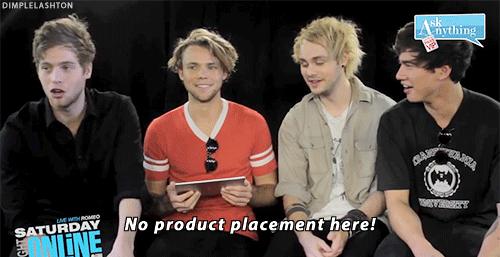 Wooden/Marble/Whatever – The Real Adult
Okay. You're classy. We get it. You "have a bank account" and "know your credit score" and shit. Good for you. Aren't you fucking fancy. Enjoy your investments. You disgust me.

No Phone Case – The Dangerous Renegade
You live on the edge, and it disturbs me. What type of Patrick Bateman-ass rich psycho are you that you can just let your naked phone float around in the world with nothing to protect it? What if you drop it? What if you stand up and forget it is in your lap and it falls on the ground? What if you're drunk and it falls out of your pocket while you're in the bathroom and lands in the toilet? THESE THINGS CAN HAPPEN! Your devil-may-care attitude is affecting not only your life, but the life of your precious phone. You know what, that's it. I'm calling the FBI.

What Your Honeymoon Destination Says About You & The Kind Of Married Sex You'll Have
If you're over the age of 25, June means one of two things: either a) everyone you know and their fucking brother is getting married or b) you're getting married. There is no c. Those are the only two options. Luckily, as we get closer to July, all the wedding, love, marriage bullshit starts to slow down because it's so hot that getting married or doing anything that involves leaving the house sounds fucking miz. In place of the "forever wedding date" and "best day ever" Instagrams you'll start to see "baecation" and "never leaving" ones take their place. In other words, honeymoon season is upon us. That's why we're breaking down what your honeymoon destination says about you. So you can choose wisely or judge the shit out of your tacky miserable newlywed friends. Either way you win!
1. Mexico
Cancun? For your honeymoon? Groundbreaking. Mexico, for some reason I'll never understand, has become the most popular spot for newlyweds. Pretty much, if this is what you choose, you're cliché af. Your hubs probs booked this for you and freaked the fuck out when he found a place where all the food was included. Bless him and his cheap-ass heart. You'll enjoy yourself, but secretly you'll be thinking about how much more fun you had in Mexico during spring break sophomore year and how much better the sex was with Johnny the Sigma Chi than your new spouse. Bummer. Like your unoriginal honeymoon choice, you'll live a pretty basic life. In a few years, you'll move to the suburbs, pop out a few kids and live a completely boring life.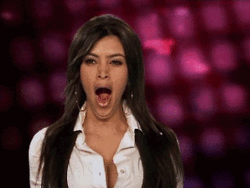 2. Europe
You're doing the honeymoon for the 'gram and everyone knows it. You care a lot what people think and want to come off as way more cultured and original than your other newlywed friends who are laying on a beach somewhere. Your best memories were probs from when you studied abroad in Europe and you coerced your fiancé into booking this trip instead of an all-inclusive somewhere because you wanted to make those same memories with him. Vom. Because you care so much about what people think, your marriage looks perfect to outsiders but behind closed doors some serious shit goes down. You'll pretend everything is okay until you catch him screwing his secretary and then you'll ditch his ass and take his money with you. Mazel!
3. Anywhere In The Continental U.S.
I mean, seriously? I know the Grand Canyon is pretty and Napa has some of the world's best wine, but live a little. You just tied yourself to one person and missionary sex for the rest of your life, the least you can do is leave the country. When you stay stateside, you make the Mexico crew look like true wanderlusters—that's how fucking lame you are. When people ask why you're not actually going somewhere, you'll act all holier than thou about "not needing a fancy trip because marrying your soulmate is celebration enough" but deep down you're already starting to panic about how uneventfully your life is panning out. I'm not saying anyone who has their honeymoon in the U.S. is destined to have a mid-life crisis where they freak out, fuck the hot new intern at their job, and have a messy divorce, but I'm also not not saying that.
4. French Polynesia
Tahiti, Bora Bora and the likes are reserved for the super wealthy romantic types. Sure, most honeymoons cost more than what a couple can afford, but it takes true money to be able to drop $20k on a week-long vacay. Like, I can't do that even if I wanted to. (Ok, you got me, I want to.) Your spouse is probably in finance or taking over the family business, while you have family money but managed to land a killer PR job right out of college. When you decide to have kids you'll hire at least three nannies and say it's because you're working parents, but really it's because you don't want to give up your luxurious lifestyle of traveling around the world and black tie galas.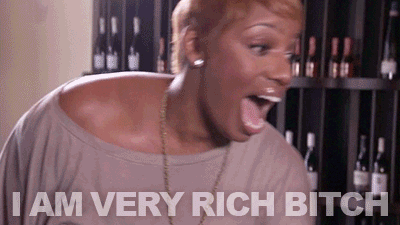 5. Caribbean
Anywhere in the Caribbean tends to be a popular choice when it comes to choosing the perfect spot for a honeymoon. There are different islands for different vibes: Jamaica and Puerto Rico for average peeps, St. Barts and Anguilla for the bougie betches, and a bunch of shit in the middle. If you go to the Caribbean after your wedding you're most likely the life of the party and everyone likes you. You're not as lame as the people going to Mexico but not as snobby the Bora Bora crew. You'll live in the city for a few years and then move to an up-and-coming suburb when you decide to start a fam. Your kids will probs be cool too and you'll grow old with your cool little family.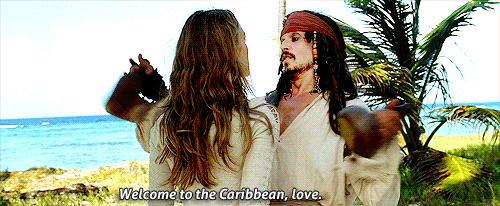 6. Asia
Like the newlyweds that go to Europe, you care what WAY too much people think and can't wait to post honeymoon pics of your Asian adventure on social media, but rather than being a sophisticated, Upper East side type, you're a hipster couple that composts all your waste and judges the shit out of people who think Starbucks is good coffee. In other words, your wedding had mason jars and burlap and you're kind of the worst. When you get home, you'll tell everyone that seeing the Tian Tan Buddha statue in Hong Kong was the most spiritual incredible moment of your life, but you actually liked riding elephants in Thailand better. In the future, you'll sell your apartment in the city to get a tiny cabin or an RV or some other hipster bullshit in the middle of nowhere. You'll go off the grid and no one will miss you. Oh, and you smoke a lot of weed.
7. Hawaii
Hawaii is for the couple who, despite being in their late 20s, is actually like fucking 40 years old at heart. If this is you, you stopped taking birth control on the wedding night and will probably get pregnant sometime during the trip because you're ready to be a mom like, yesterday. The wedding ceremony was in a church that you've been going to your whole life and there was a reception right after in a barn with only beer and wine. I'd bet your last name is Smith or Jones. In a few years, you'll become the president of the PTA and start a blog about motherhood called "Mom-Stop," a play on non-stop that no one will pick up on.
8. A Cruise
Are you fucking kidding me? A cruise? For your honeymoon? Gross. That's all.

What type of bridesmaid are you? Find out here!
5 Sneakers You Should Be Wearing Instead Of Your Basic Adidas Superstars
With the exception of a few pairs of heinous mom jeans and the fact that people are contouring their butts with glitter, 2017 has been a pretty sick year for trends so far. I mean, fashion has basically evolved to a point where we no longer really have to wear anything that's uncomfortable. Bras? Haven't touched one in years. Jeans? Yeah, no. Sign me up for leggings. Heels? LOL, nope, we do sneakers now.
Wearing sneakers is a lot like being drunk. If you're betchy enough, you can pull off either one of those things whenever you want. Not to get too inspirational on you, but if you're confident enough to rock sneakers with a silk slip dress, you can rock sneakers with a slip dress. It's just like pregaming a trip to Whole Foods. Most people would look like a bum, but if you look good, you can probs pull it off. Anyway, here are the sneakers you should be wearing this year.
If you follow just like, one fashion blogger or any of the Kardashians, you've seen these shoes with every kind of outfit imaginable. From sundresses to sweatpants with fishnets (I'm not sure how this became a thing, but like, whatever I guess I'm into it), Vans Old Skools are to 2017 as UGGs were to 2007. You can literally just wear them with anything.

Gigi Hadid keeps promoting these with Instagram #ads, so you know every 14-year-old mall rat with more followers and prettier hair than you already has them. It's just like how she convinced everyone to wear Adidas Superstars last summer, even though that shell toe makes everyone's feet look effing massive.
Speaking of Adidas Superstars, it's prob time to get rid of those. They've made too many appearances on your Instagram feed as it is. Like the girl in your sorority who got a super subtle nose job one summer, there's something just a little bit prettier about the Gazelle shoes.
​
Vans are like, really having a moment, so they're getting two spots on this list. This style pretty much serves the same purpose as the Old Skool, but because betches hate decision making and love shopping, you might as well get both.
​
5. Literally Any Platform Sneakers
From Fenty Creepers to Gucci's $1,000 platform sneakers, this is the best way to channel your inner Spice Girl. The Kendall + Kylie Reese Platform Sneaker definitely screams "Hi-ci-ya hold tight," but like, not in a weird way.

Read: The 5 Trends You Need To Purge From Your Closet During Spring Cleaning
The New Starbucks Drink Sounds Hipster AF
So Starbucks' quest to get away from the "basic" label continues. The beloved provider of every betches' lifeblood (the PSL, duh) just announced the addition of a bunch of new stuff, and TBH it's all hilariously hipster. The most obvious culprit is the Sous Vide Egg Bites, which are gluten-free and make Starbucks sound like they're going for a Michelin star, but trust me when I say the newest drink, the cascara latte, is pretty fucking hipster too.
Let's start with WTF cascara means. The important part of coffee is the bean (fucking duh), but first, you have to get through the fruit surrounding it—the cascara is just the outer shell. Usually, the coffee cherry is thrown away, but apparently, sometimes people dry the cascara and make some weird coffee/tea infusion out of it. Please allow me to point out that infusions are automatically +50 points on the scale of food hipsterdom.

Last week, Starbucks announced that the first new latte flavor of the year is based on this cascara infusion thing. The syrup is made of coffee cherry extract, coconut flavoring, and a fuckton of sugar, of course. Because that wasn't hipster enough, words like "subtle" and "lightly sweet" were also tossed around with wild abandon. I remind you, this is fucking coffee, not a $500 bottle of wine.
Oh yeah, and the latte is sprinkled with a topping meant to look like a coffee bean, which is utterly pointless because it's covered up with a lid. Will someone please tell Starbucks to stop trying so fucking hard?

The drink became available to Starbucks rewards members (so every betch ever) on January 6. Everyone else has to wait until January 10 to find out what hipster tastes like in coffee form.