What To Bring To Friendsgiving If You Don't Know The First Thing About Cooking
Thanksgiving is the ideal holiday for people who actually know their way around a kitchen. The holidays are essentially a dragged out humble-brag for wholesome girls who "love to cook" and "just wanted to share their new banana bread recipe with the friends they love most!!". 
Cut to me: a gal who falls dead on the other end of the spectrum. One time I tried to make a Vietnamese spring roll that simply required me to buy some noodles and vegetables and roll them up into a single rice paper sheet—couldn't even do that. So, you get where I'm at in terms of cooking for others. I am, therefore, taking the liberty of crowning myself an expert in NOT cooking, which makes me the perfect person to share ideas on what to bring to Thanksgiving or Friendsgiving dinner if you don't know how to cook. And no, I'm not just going to tell you to go to the store and pick up a pumpkin pie—that's amateur hour.
Alcohol That Isn't Wine

You can pretty much bet on the hosts having wine already, or another guest bringing wine as a gift. So, instead of bringing a basic $25 red wine (because you felt too guilty buying the cheapest $12 option so you took it one notch up), bring a bottle of something that the hosts will actually remember. Skinnygirl cocktails are always unexpected and yummy, but still as fancy as wine. My personal favorite is the original Margarita flavor. Loverboy is another fun, low-calorie drink, and the packaging will automatically let it be known that "party's here!!!" Or, if all else fails, bring a variety pack of spiked seltzer, since we as a collective society are still not done making memes about it.
Thanksgiving-Inspired Chips

I recently braved the Union Square Trader Joe's (if you don't live in NYC, just know that this Trader Joe's location is almost as crowded and difficult to get into as, like, LIV nightclub in Miami), and had the amazing pleasure of sampling their Turkey and Stuffing Seasoned Kettle Chips. Not to be lame and get too overly excited about a chip, but I literally walked away thinking, "this is a party in my mouth!!" Okay, that got lame. Whatever. The chip truly tasted like turkey and then stuffing—magic! Pringles also came out with a roasted turkey flavor, now available in retailers nationwide. But if you do go this route, get a dip too so you don't seem like a total cheapskate.
Ready-To-Bake Cookies

I know, I know—you saw that word "bake" and immediately kept scrolling. Don't! You can do this! Ready-to-bake cookies literally only involve putting the cookie dough rounds (that are already all evenly cut up for you) on a cookie sheet, and putting them into the oven. You do not need to be Paul Hollywood to pull this off—all you need to be able to do is set a timer. If you don't know how to use the oven, take deep breaths and text your Mom. Pillsbury knows that you are useless and uneducated in the kitchen, and has turkey-shaped sugar cookies just for you that are on-theme, easy and delicious. *Chef's kiss.*
A Salad

As someone whose cooking-incompetent mother has used this trick for years, I'm confident that people who don't cook can still put together a really amazing and tasty salad. The ingredients don't even have to be anything crazy. Simply find a unique dressing at one of those super expensive local health markets (like The Health Nuts), and people will rave about the salad. Trust me, I have seen the positive reactions with my own two eyes throughout many years of the same boring salad from my Mom (sorry, Mom)! 
Here are a few detailed options (with links to ingredients you may be overwhelmed by):

Wild rice salad: Arugula, tomatoes, wild rice, shaved almonds, sweet potatoes (optional, my mom always forgets to add the sweet potatoes, #shocker, and it still tastes great), and Greek vinaigrette
Asian salad: Chopped up cabbage, chopped up peanuts, sesame seeds, tofu/chicken (optional), and ginger dressing
Garden salad: Mixed greens, avocado, dried cranberries/cherries, croutons, sweet potatoes, hummus (optional), walnuts, and avocado vinaigrette 
Also, bring pita for extra brownie points. 
Cranberry Cocktail Ingredients

Note that I did NOT write "cranberry vodka." That was intentional. This isn't your college bar. Let's rebrand the cranberry vodka to a more sophisticated, classy Friendsgiving or Thanksgiving cocktail with cranberry juice, seltzer, vodka or gin, and some actual, fresh cranberries and lime to float inside the drink. Maybe even bring champagne flutes to complete the "fancy cocktail" package. Do a sugar rim if you're extra fancy.
Roasted Veggies

As my friend ingeniously told me over dinner the other night, the one thing everyone always forgets to bring to a Friendsgiving is veggies. I thought about it, and realized she was 100% right.  When it comes to friendsgivings, everyone's falling over themselves to bring a pumpkin pie, mac 'n cheese, mashed potatoes, etc., and you have nothing green at the table. But roasting veggies is so easy. Just buy a bunch of asparagus, onions, peppers, or literally whatever else you want. Toss them in olive oil, season with salt and pepper (and other spices if you're fancy), put them all on a pan, and roast at 400 degrees. Check on it after like, 20 minutes to make sure you didn't burn anything.
Banana Bread

To that girl in the office who ALWAYS brings banana bread in—we're onto you. Banana bread is SO easy to make and requires very few ingredients. Just get:

A bread-shaped pan because I know you don't own one 

Butter (1/4 cup melted—look on the stick of butter and it will tell you how much that amounts to in solid form)

Sugar (1 cup of the regular sh*t)

Egg (just one)

Flour (1 1/2 cups of the all-purpose flower that's probably been sitting in your freezer for a year)

Baking soda (1 tsp)

Salt (1 tsp)

Chocolate (optional)

And 3 bananas! The blacker, the better—perfect for those people who try to be optimistic and buy fruit, only to have it go bad on their counter.
You literally just have to mix up the bananas, sugar, egg, and butter. Then mix the flower, baking soda, and salt, and add the banana mix into that. Then you bake that whole thing at 325 degrees for about an hour in your new pan. So, watch out, designated office baker. 
To the non-cooking betches out there: stay confident in your gifts! No, bagged chips might not be the "homemade dish" that was technically requested on the invite, but they are equally as tasty—so who cares?
Images: Element5 Digital/ Unsplash; Christine Siracusa/ Unsplash; Jeff Siepman/ Unsplash; Jez Timms/Unsplash; Taylor Kiser/ Unsplash; Erol Ahmed/ Unsplash; Emiliano Vittoriosi/ Unsplash; Mae Mu/ Unsplash;
The Most Popular Reality Shows By State Are F*cking Random
Remember that episode in Euphoria when Rue watched so many consecutive hours of reality TV that she gave herself a f*cking kidney infection? Rue, I want you to know that you are not alone. Reality TV to Americans is what gasoline is to cars. We need it, okay? Just to confirm what I already know, I perused a thorough HowToWatch.com analysis on how much this great cesspool nation lives on reality TV and, more specifically, which shows give us the most life. 
Now, even though we all love reality shows, can we just agree that they are all garbage? Like, I'm never up late with my roommate discussing the many deeply complex issues from the most recent episode of American Ninja Warrior, ya know? Here's the thing, though, even though all reality shows are pretty bad, some are just objectively worse than others, but those sh*tty ones still have insanely high ratings. For instance, has anyone ever heard of the show Alone? Anyone? Me neither, but guess the f*ck what? It's apparently the most popular reality show in the entire country! Literally, can anyone tell me what this show is?
Okay, I looked it up, and Alone is a show on the History channel that's basically a survival show. According to Wikipedia, source of all our college essays, the contestants "are on their own — separated from one another with no camera crews in sight. They have just limited gear, cameras to document the experience and, perhaps most importantly, their wilderness experience to make it in the harsh, unforgiving terrain." Sounds… bleak. Is the world not bleak enough already? Is this what we are really watching in our fun escape time? Americans, we can do better.
Before we dive into the details of the chart, let's just take a look at it.

I am truly shocked that not the country isn't split between KUWTK and The Bachelor/ette in Paradise. And the fact that Naked & Afraid is on here at all, let alone twice, is amazing. I watched Naked & Afraid once and it was…an experience. Was it interesting? Eh. Was it f*cking bizarre? You bet! 
If, like Miss Teen USA, maps aren't really your jam, see below for a breakdown on which shows are most popular in which states. You're welcome.
Alone (Idaho, Missouri, Illinois, North Carolina, Michigan, Pennsylvania, Virginia)
Master Chef (Washington, Arizona, Florida)
Fixer Upper (Texas, Kansas, Nebraska, Arkansas)
Naked & Afraid (Hawaii, West Virginia)
Bachelor/ette/in Paradise (Utah, Minnesota, Alabama, New Hampshire)
I know I already said this, but I have to say it again: Alone is the most popular show in American right now. Why is it so popular? Someone in any of these seven states please let me know.
After really spending some quality time with this chart, I am realizing that America is f*cking huge and filled with many different types of people all of whom have vastly different opinions on what is good TV. I mean, can we talk about the fact that Mexican Dynasties is the most-watched reality TV show in California? This is how Bravo explains CA's favorite show: "Connected to each other through a string of personal and professional relationships going back decades, the Allendes, the Bessudos and the Madrazos have Mexico City and all of its offerings in the palms of their hands. With both humor and heart, they challenge stereotypes, raise a few eyebrows and proudly showcase their over-the-top lifestyles." K, what does any of that even mean? Because it honestly sounds like a soap opera with an all-Mexican cast. Am I wrong?
Also, as I look over this map/chart/graph, I have to admit, I haven't heard of most of these shows and yet, they are some state's most-watched. How does this even happen? For instance, Nailed It! is a bake-off competition. Sounds cool and delicious, but don't we already have that exact same show and called it Cupcake Wars? How many goddamn baking shows do we really need, people? 

Now that we've gone over the geography here, I'd like to take a quick minute to go over the most random shows on here, like American Idol in Louisiana. WTF? Is this show still on? Remember when Ryan Seacrest tried to high-five a blind man? Good times. Another surprise? That Chrisley Knows Best is anyone's favorite show anywhere. To be fair, it's only popular in South Carolina and that's probably because Todd Chrisley was raised in SC, so he's basically a local celebrity. Using the term "celebrity" loosely since I call myself a local celeb when I'm back in Bethesda, MD.
So basically, the main takeaway here is that The Bachelor is not quite as popular as it seems, and neither are the Kardashians. But apparently, we do have trash taste when it comes to trash TV.
Are you absolutely shooketh over these results? Let us know in the comments!
Images: Victoria Heath / Unsplash; Giphy (2); HowToWatch.com
Make These Boozy Moon Pies So No One Has To Know You Missed The Eclipse
If you're currently living in the United States, then you know that people have been collectively losing their shit and jizzing themselves over this fucking eclipse. Like yah, okay, we get it—the moon dances in front of the sun for 2 minutes and potentially the Mayans' predictions calling for the end times comes true. But the world didn't end, Donald Trump didn't resign, and I'm not being worshipped as some sort of god yet, so, altogether, this eclipse was a bust.
If you did miss it and will have to wait until August 2024, eat these booze-spiked moon pies in honor of the solar deities that obviously rule our lives.
Ingredients
For the cookies:
· 2 cups unsalted butter, softened
· ¾ cup packed light brown sugar
· 3 tsp pure vanilla extract
· 1 large egg
· 2 ¼ cups all-purpose flour
· ½ tsp salt
For the filling:
· 4 oz semisweet chocolate, melted
· 1 cup butter
· 3-4 cups powdered sugar
· 1/3 cup Bailey's Irish Crème
Grab your handy-dandy KitchenAid mixer and beat the butter until it's creamy. Add the brown sugar and beat until fluffy, then throw in the vanilla and the whole egg and beat that shit too. Add in the flour and salt and beat until you have a soft dough. Divide it into two mounds and transfer each to a sheet of plastic wrap. Pat until it's a square, about 1/3 inch thick, then wrap and chill until firm—which will take about 20 mins.
Meanwhile, preheat the oven to 350F and line two baking sheets with parchment. Grab one of your chilled cookie dough square and roll it out to about 1/8 inch thickness. Use a biscuit cutter to stamp out some rounds, then arrange them on one of the baking sheets. Repeat with your other dough square. Refrigerate the punched out cookies on the sheets until firm—about 10 mins.
Bake the cookies for like, 15 mins until they're lightly browned. Let cool slightly then put that shit on racks so they cool even harder.
Once your cookies are cool, spread the melted chocolate on the underside of each one. Allow that shit to set and harden. While it does, beat the butter for the filling until it's light and fluffy. Add in the powdered sugar and then gradually add the Bailey's until you get the consistency you want. Pipe that shit into the center of the cooled ganache, spread, then top with another cookie. Fuck, inhale that shit, and exhale negativity. Namaste.
A Coconut Macaroon Recipe, Because Passover Is The One Time Of Year When Dessert Is Allowed
Oh, Passover—you're back again. Because Passover desserts are often referred to as the 11th plague, we decided a really fucking great coconut macaroon recipe is in order. Funny how Passover is the one time of year you crave desserts—maybe this is what my therapist said about me always wanting what I can't have. Macaroons are a Passover staple because they're easy to make and not completely chalky. If you don't like macaroons, go ahead and pour yourself another glass of Manischewitz. Then another. Then another. Now you're suddenly hungry for dessert. Funny how that works, isn't it?
Queen of all things betchy, snotty, and Jewish, Ina Garten is here to help. We've adapted her bitchin' recipe for coconut macaroons 1) because she clearly knows WTF she's talking about and 2) you know these will be good for all the adults at the party since Ina hates kids and is all about classy shit. We added melted chocolate for dipping because, like, is it really Passover if your grandma doesn't hint at the fact that you're getting fat? No. So on that note, make these macaroons and try not to eat them all in one sitting.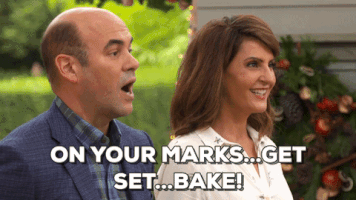 Ingredients
14 oz. sweetened shredded coconut
14 oz. sweetened condensed milk
1 tsp. vanilla extract
2 extra large egg whites, at room temperature
¼ tsp. kosher salt
4 oz. bittersweet chocolate, melted — if you can't figure out how to melt chocolate, we cannot help you
Preheat your oven to 325F. While that heats up, combine the coconut, condensed milk, and vanilla in a pretty big bowl. Grab your KitchenAid mixer (if you don't have one, Ina would literally never be your friend) and whip the egg whites and salt on high speed until you've got medium-firm peaks. Now pause for some fuckboy to make a joke about the fact that I just said the words "firm peaks."
CAREFULLY fold the egg whites into the coconut mixture. If you're rough and not cute about it, that shit will deflate faster than your self-esteem at a runway show or like, your will to not eat bread on the third day of Passover. Too much? Ok, yeah. Let's go with the runway metaphor.
Drop the batter by rounded ½ tbsps onto sheet pans lined with parchment paper. Bake for about 25 minutes or until those bitches are as golden brown as you aspire to be this summer. Transfer the baking sheets to racks and let cookies cool.
Dip the bottoms of the macaroons into the melted chocolate, letting any extra drip back into the bowl or into your mouth, you animal. Drizzle extra chocolate over the top. Be fancy and Jewish.
How To Make Cookie Dough That Won't Give You Salmonella
There comes a time in every betch's life when instead of actually breaking and baking the cookies from the refrigerated log, she just digs into the cookie dough with a spoon—and you're lying if you say you've never done this. I mean, this is literally the reason Dō exists and has a 3-hour line that wraps around the block. 
In case your mom didn't ruin your life tell you enough times in first grade, eating raw cookie dough isn't actually good for you, considering the cookie dough contains raw eggs which can give you salmonella. Which, in turn, can cause a legit case of the shits, vomiting, and other not cute symptoms. Is all that worth it for the few minutes of happiness you get while you eat an entire package of break-n-bake Tollhouse cookies? We think not.

If you must eat a package or bowl of cookie dough, make it yourself, sans salmonella or 3-hour line. We have the technology, if you can call it that. What a time to be alive.
Ingredients
2 cups of all-purpose flour
1 cup dark brown sugar
1 cup butter, unsalted, softened
2 tbsps whole milk
2 tsps vanilla
1 tsp salt
2/3 cup chocolate chips or chocolate chunks
Time to get our shame-eating on. First, put on sweatpants, remove all makeup, and put hair in your 90s scruncie.
Next, preheat the oven to 350F. This next part is gonna sound weird, but trust us: take the flour and spread it out on a baking sheet. Bake it for 5 minutes. This will make the flour taste less, well, like baby powder and more like, um, slightly browned baking stuff.
Next, beat the flour in a large bowl with the sugar, butter, milk, vanilla, and salt. Once the mixture is combined, add in your chocolate chips or chunks. EAT WITH A SPOON. Try not to think about the life choices that have led you to this point.
Alcoholic Blondies: A Recipe And A Memoir
It's Singles Awareness Day (vom), and what better way to celebrate than with a dessert-alcohol hybrid? We adapted this recipe by a) making it less fucking work and b) making it slightly more alcoholic.
Also, brownies always have all the fun, and the idea of more chocolate right after Valentine's Day was making us vom. So, we opted for blondies—our favorite butter and sugar combo. Just add whiskey for a super awesome evening date with some sweatpants and hard alcohol.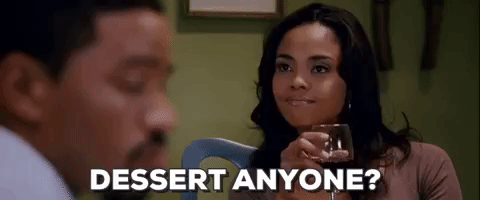 Ingredients
2 sticks of butter, room temperature — YES REALLY OMFG.
1½ cups dark brown sugar
½ cup granulated sugar
2 eggs
1/3 cup of Larceny or Maker's Mark whiskey — PLZ don't use Jack Daniels because ew, you guys
2 tsps. vanilla
1 ½ cups all-purpose flour
½ teaspoon salt
¾ cup candied nuts — we used candied walnuts which we found at a fancy store
Preheat the oven to 350 degrees and while that shit heats, spray an 8×8 pan with Pam. 
Grab a skillet and add the butter, stirring constantly—i.e. try not to be distracted—over medium heat or until it sorta browns and smells nutty. Take off the heat and let cool a bit.
In a giant bowl, cream the butter and sugars together until light and fluffy, then add the eggs, whiskey, and vanilla and mix.
In a totally different bowl, mix together the flour and salt, then slowly pour that shit into the butter and sugar mixture. You want this shit to come together, but like, don't overmix it. Kinda like your love life. Anyway, fold in the candied nuts and pour the batter into your greased baking pan.
Bake for about 25-30 minutes, or until a knife inserted toward the center comes out clean. Let this shit sit for a bit and think about what's it's going to do to you, then transfer to a wire rack to continue cooling.
Feel free to pour on a little extra whiskey because like who the fuck cares, honestly. Cut or eat with a spoon out of the pan. We aren't judging