WTFunds: How Much Do Bachelorette Parties Cost?
As if being a twentysomething in 2019 wasn't hard enough already, about halfway through a decade full of major changes, financial independence, and student loan repayment, life offers yet another thing for you to go into debt for: wedding season. Whether you are the bride, the bridesmaid, or just a lowly guest, your priorities after 25 start to look a lot less like student loans and happy hours, and a lot more like wedding gifts, destination flights, and ugly dresses. Before you swear off having any friends (and therefore, nuptial obligations), we have some good news on the pre-wedding front. You can breathe a sigh of relief, because it might not be expensive as you think—at least for the bachelorette party.
WeddingWire just dropped a new study* on bachelor and bachelorette parties (because people study those, apparently) and, unlike most new information on wedding festivities, this one isn't a total bummer for your finances! As it turns out, Instagram tends to exaggerate the extravagance of the pre-nuptial parties (shocker!), and everyone your age isn't emptying out their life savings to fly to the Caribbean for all their friends' bachelorette parties (though the same cannot be said for the heinous bridesmaid gowns they have to shell out their cash for). What's more, women are actually likely to spend less on the bachelorette than men are on the bachelor party (to which I reiterate: bridesmaid dresses, we've earned this). Rest assured that you can have your Chippendales stripper, and throw money at him too (though I recommend sticking to throwing singles. You're not a millionaire). 
View this post on Instagram
Whether the festivities be the always-popular club scene or the more laid back spa day, women on average are only dishing out around $708 to celebrate their girlfriends' last days of singledom (men spend $1,044 on average). That's a lot of money, but somehow, not as much as I would expect when you consider airfare, hotels, entertainment, etc. This is, in part, a result of most parties remaining local. 92% of bachelor and bachelorettes remain in the U.S. and don't last longer than 2 to 3 days. Again, contrary to what Instagram would have you believe, most bachelorette parties aren't whipping out their passport. Sure, some women splurge a bit more and bathe in the sun with their betches on the coasts of the Caribbean or Mexico, but most stick to the following U.S. bachelorette party destinations. In order, these are WeddingWire's most popular bachelorette party spots:
Las Vegas, NV (Because, duh.)
Los Angeles, CA (Maybe it's not tropical, but it's still pretty glamorous. Plus, clubs.

Sooo

many clubs.)

New York, NY (As someone who lives here, I can assure you this is a destination that is only economical for its residents. Especially if your festivities include shopping.)
Miami (More clubbing. Also South Beach.)

Nashville, TN (Multi-story bars, live music, fried chicken, what's not to love? Though be forewarned, this destination is becoming a bit of a cliche for wedding parties)

Dallas, TX (Can someone please explain why Dallas is on this list, but not Austin?)

Orlando, FL (I sincerely hope this is not on the list because of Disney World. Just think of the children, people.)

New Orleans, LA (Okay, I guess ghosts and witchcraft aren't everyone's thing, but the fact that Dallas somehow topped NOLA truly offends me)

Philadelphia, PA (Someone once described Philly to me as an arts and crafts version of NYC. Take that as you will)

Atlanta, GA (Another destination with great nightlife, and

great

Southern food. Dieting brides beware!)
Bachelorette party gifts tend to remain on the cheap side as well. In order to celebrate their bestie's commitment to sleeping with one man for the rest of her life, most women go with the tried and true gifts of lingerie and sex toys. But honestly, can we just pause for a moment and contemplate the thought of your friends picking out lingerie for you? I don't want them picking out my outfits, let alone my underwear. That said, underwear looks like a dream next to the typical bachelor gift of… drumroll please… outdoor gear. I guess it's better than strippers, but unless your man is like, a bear hunter or something, please take the time to reevaluate this union if his boys gift him a fishing rod or a tent or something. 
No matter what you end up doing or gifting for the party to end all (single) parties, try to kick back and enjoy one of the best aspects of getting hitched. And if you find yourself in a financial stress spiral thinking about all of the student and wedding debt you have to pay down after the fact, take another shot and stuff another bill in that stripper's jock strap. 
*The WeddingWire 2019 Bachelor & Bachelorette Study is based on data collected from more than 1,000 respondents who attended a bachelor or bachelorette party in the last 24 months. 
Images: Shutterstock.com; betchesbrides / Instagram (2)
The Betches' Bachelorette Guide to Atlanta
Planning sucks, and bachelorette parties are a ton of work. So we're taking all the guesswork out of planning a bachelorette party by breaking down top bachelorette destinations. Our guides will tell you where to stay, eat, party, how to get around, and give you a sample itinerary that you can follow. You're welcome.
If your only associations with Atlanta are the Super Bowl and any of Coca Cola's millions of diabetes-inducing drinks, allow a former ATL resident to open your eyes to all of the legit things the A has to offer. You're welcome. Look, I'll admit, Atlanta is not famous for being a travel destination, but that needs to change because it's the fourth largest city in the f*cking world (land mass-wise, obv), which means there's a lot of space for fun sh*t to go down. Let's go!
How To Get There
One thing not enough Atlantans talked about is how f*cking huge the airport is, which is great because basically every airline flies into/out of Hartsfield-Jackson, so getting a flight could not be more easy. It's also the Delta hub, so there's also that. Unless you're coming from, like, Nashville, I highly recommend flying from wherever you live to get to Atlanta. Please note, before you land: absolutely nobody down here calls it "Hotlanta", so don't embarrass yourself.
Where To Stay
So this part is tricky because where you stay will be completely dependent on what your personal vibe is and what you want to do. Because ice forms in a freezer faster than ATL traffic moves, you probably won't venture too far out of whatever neighborhood you're staying in a million times throughout the day. So, choose wisely. There are so many awesome neighborhoods here, so you really can't go wrong, but the best three, IMHO, for a bach weekend are Buckhead, Virginia Highland, and Midtown. Read on for a brief breakdown on the neighborhoods so that, unlike that time you actually responded to that suspicious "hey stranger" text, you can now make a well-informed decision. 
Virginia-Highland will make you want to drop what you're doing and move there immediately. It kind of reminds me of Stars Hollow (if you don't know that reference, you're too young to be going on a bachelorette weekend). If you stay here, you'll want to opt for an Airbnb, not a hotel. Make sure to get a baby biscuit from Callie's Hot Little Biscuit, which is literally the cutest cafe ever, if you ask me. If you're thinking that Stars Hollow is not where you'd want to rage for your bach weekend, think again because this place is unrecognizable at night. Another great option here is Ponce City Market, which used to be Atlanta's City Hall, but now it's a giant and delicious food hall with amaze shopping (think like Chelsea market, but cheaper because it's Atlanta). Cha-ching.

Buckhead is where you go if you want to party all day and night (and you're a little on the preppy side). It's by far the bougiest neighborhood and kind of looks like Midtown Manhattan/Murray Hill if you tilt your head and squint your eyes. For young people who enjoy life's simple pleasures, like a proper cocktail that's an unnatural shade of orange, you'll like the Buckhead Strip, which is chock-full of every style of bar, from two-story clubs to tiny dives that play "Wagon Wheel" and have popcorn machines in the back. Buckhead is also a good place to be if you like being surrounded by five-star restaurants. Just saying. 
Midtown is exactly what you'd expect: high-rises, dudes in suits, and a whole lot of taco joints. Midtown Atlanta honestly kind of resembles any other city's midtown, but one thing that separates this midtown apart from the rest is Piedmont Park, which is 185 acres of yas. There is literally always something happening in this park and 99% of the time, the events involve drinking. I've been to beer fests, jazz fests…etc. here and I've always left drunker than I intended to. Whatever. It's also the opposite of Central Park in that it's not crawling with hot dog vendors and tourists, which, in my opinion, have ruined Central Park.
However, there are other cute neighborhoods. If you're a little more artsy, get an Airbrb in Inman Park. If you like to be off the beaten path, stay near Old Fourth Ward, since you'll likely be going out there anyway. If you're looking for a yuppie hipster vibe, stay in West Midtown since it's all completely new but still draws a young crowd.
If you want to stay at a hotel, you can't go wrong with the W Midtown. It's nice, convenient, and the bar is a pretty good time.
View this post on Instagram
How To Get Around
Atlanta technically has a public transportation system called MARTA, but it's only useful if you're going to or from the airport, since it stops legit in the airport. Otherwise, don't f*cking bother. Once you're in a neighborhood, you can obviously walk around,  but to get from pocket to pocket, walking is a complete no-go. To illustrate how you will navigate Atlanta, allow me to direct you to this song, by Atlanta resident MadeinTYO.
But don't worry! Uber, and life, in Atlanta is super cheap. You can legit Uber from midtown to a suburb outside the city limits for under $25. You'll be fine.
Where To Eat
Ok this is another tough one, because the A is so f*cking delicious! Because each neighborhood has about a thousand amazing restaurants, I'm going to throw out the best of each. These are go-tos, so if you plan a trip to Atlanta and don't make resies here, you're fired. The Southern Gentleman (is there such a thing?) is, you guessed it, a southern restaurant in Buckhead. It's classic southern food, but better because you won't need a nap or an enema afterwards, so eat your heart out when you order the rainbow trout. Also, on weekends they have live music after 10pm and, let me just say, sh*t gets rowdy.  
Next on the list is South City Kitchen, which, despite its name, is very different from TSG. If you want a quiet and intimate dinner during which your girls can toast you and you can actually hear said toasts, book a res for upstairs, otherwise, the screened-in patio is the move. It's loud, but not too loud, and you get good street views for people-watching while you deep-throat the cornbread that puts all other breads to shame. South City Kitchen offers upscale Southern fare.
Also in Midtown, but on the west end, JCT. Kitchen is a good alternative if you want to take a break from the South for a sec. It's swanky, like, Paris circa the 1930s swanky. No, it's not a French restaurant, but the decor is v chic. Think dimmed globe lamps, plush white leather, round cabaret-like tables…you get the picture. Show up to your res a few minutes early here so you can down a few cocktails on the outdoor deck and sway to some sweet, sweet Maroon 5 covers on the guitar. 
If you're staying in Virginia Highlands, you have to hit up Murphy's, which, in my opinion, has the best mac and cheese in the world. Full disclosure, Murphy's kind of looks like any other decently swanky restaurant, but the food is truly incredible. Like, no matter what you order, you'll be happy. If your group is big enough, book a table in the private room where you'll be doted on as if you've just solved all the world's problems. 
If you're looking for legit Southern Comfort food, go to Mary Mac's in midtown. It's f*cking huge and you won't need a reservation, and the food is amazing while remaining unpretentious.
For a classier dinner, make a reservation (seriously, do not try to walk in there unannounced, you will be waiting for 67 years because it's so popular) at Barcelona for tapas. It's perfect for people who like to order a few things and split them all, rather than everyone getting their own thing. Everything is amazing and surprisingly filling, so you won't need to get fast food on the way home (but Atlanta has amazing drunk fast food, too).
For brunch, you absolutely must try to make it to Flying Biscuit. Anyone in your party who thinks grits are gross will become a believer once they have a bite of their creamy, dreamy heaven-in-a-bowl. There's usually a wait, but there are multiple locations throughout the city. Little pro tip: the Flying Biscuit in Terminus (on Piedmont and Peachtree) is small, but nobody really knows about it, so it's usually got less of a wait time. Flying Biscuit does not serve alcohol, so save this for your last day when you physically can't look at alcohol anymore.
What To Do
Ugh, what isn't there to do in Atlanta during the day? First of all, you'll want to get brunch. Then, there are a bunch of fun neighborhoods to just walk around in. The Krog Street Tunnel is low-key famous for its graffiti (and therefore, Instagram opps), and once you've taken all the candids you need, head over to Krog Street Market for a hipster-y bite to eat. (Atlanta is big on markets, if you couldn't tell.) You should also walk the Beltline—a trail that connects Cabbagetown to Piedmont Park. There are tons of cute restaurants, shops, and stuff along the way, including Ponce City Market, which you'll need to spend a few hours in. If you're feeling super lazy, just grab a bottle of $3 Trader Joe's wine and sit in Piedmont Park and drink….out of Solo cups, obviously. Don't think anyone wants to spend their bachelorette in the Fulton County jail.
Atlanta also has a ton of breweries, like the famed Sweetwater (makers of the Sweetwater IPA and Sweetwater 420 that you see at every bar everywhere), Orpheus (which overlooks Piedmont Park), and Red Brick that are fun af to go to during the day. You can go, drink, and take home a souvenir pint glass, all for less than what you'd pay for a few hours at the bar. Also, people often bring their dogs.
Where To Party
Arguably the most important. Sorry, but there are so many options that I can't narrow them down by neighborhood. The good thing is that most of the bars within a neighborhood have a v similar feel, so you aren't missing out if you go to different ones than the ones listed here. Let's get into it, shall we?
Now, the thing about Park Bench, one of Buckhead's best dives, is that it can have v college bar vibes, but only if you go at like 2am on a Thursday night. This is just like your typical bar, except there's a pretty huge stage and there's live music every damn night. It's a good time. Big Sky is another great Buckhead classic for dancing and it's slightly bougier than Park Bench. There are two levels, both of which have a massive bar, but the upper level has an outdoor patio and the lower level has the DJ. Take your pick, y'all! I mean, just think, this could be you!
Ok, one of my fave bars is called Ormsby's, which is in the same hood as JCT. Kitchen (West Midtown). Ormsby's is a bar with games, but not in a boring or tacky way. Ormsby's has old-school carnival games like skeeball and board games. It's dark, it's smoky, it's loud. If you're trying to dance and discover new Ariana Grande music, Ormsby's is not the place for you, but if you want to pound whiskey, play a heated game of Uno and make new friends in the bathroom, Ormsby's is the place for you. 
Little Trouble is also in West Midtown, but it deserves a shout-out because this place was developed in the age of Instagram for a reason. They also have decent Asian-fusion food (like a sushi burrito), which is served on one side of the bar and cocktails on the other. It's a tiny place, so make sure you don't get there too late if standing in stilettos for hours on end isn't your vibe. Same, girl. 
Ya can't be in the heart of the South without hitting up a church, right?! Sister Louisa's Church of the Living Room and Ping-Pong Emporium, or Church, is a bar in Edgewood that pretty much sums up what Edgewood is: unpretentious, loud and a good f*cking time. The drinks are strong af because the bartenders don't believe in stealing your money while keeping you sober, a simple concept most bars don't abide by. And, as the name implies, it's church themed. As in, there's a Jesus statue upon entry, kitschy church memorabilia covers the walls, and they even have a nun habit and priest's robe that you can try on if you ask the bartender nicely.
MJQ looks like a shed in the middle of a random parking lot across from the Belt Line Kroger, but once you go inside and downstairs, it's actually a really fun club/dancing spot. Trust me on this.
Other fun places are Graveyard (East Atlanta), Dark Horse (Virginia Highland—they have karaoke downstairs), and Noni's and Mother (if you're already in Edgewood).
Friday, Day 1
Arrive at Hartsfield-Jackson and age 10 years while you try to figure out how to somehow get outside. Pro tip: just take the Marta to the stop closest to where you're staying, and Uber from there. It's direct, no traffic, and costs like $2.50.

Arrive at the hotel/Airbnb and unpack, decorate, chill for a few minutes before walking the BeltLine to Ponce City Market for a light pre-dinner snack and some shopping. 

Dinner and drinks at JCT.

Kitchen.

Walk across the street to Little Trouble for rounds on rounds of cocktails before finishing the night at Ormsby's.

Sleep in preparation for tomorrow.
Saturday, Day 2
Good morning, world!

Brunch at South City Kitchen. Do yourself a favor and order the malted buttermilk waffle. 

Walk the meal off at Piedmont Park, which is a v short walk away (for once!) and check out any mini festivals or cute dogs that are also in the park, before heading to…

Ladybird Grove & Mess Hall for afternoon drinks. You'll only want to go here if the weather is decent, which it usually is. If you follow anyone on Instagram who lives in Atlanta, chances are, you've already seen Ladybird. Big yellow umbrellas and gigantic cups of boozy lemonade ring a bell?

Head back to the hotel/Airbnb to get ready for a nice dinner at Murphy's. Make sure to order the Bonzo, which is basically a fudge brownie in pie-form. 

Get an Uber to the Buckhead bars, but make sure to start somewhere chill like The Ivy before making your way to Park Bench, Big Sky, and Dive Bar. If you want to dance, which, like, you should on a bach weekend, get in an Uber and head to Johnny's Hideaway, which literally looks like the 70s in every way, shape and form. They play serious oldies and want everyone to go insane on the dance floor here. I concur.

Good night, y'all. 
Sunday, Day 3
Brunch at The Flying Biscuit, a place I'm convinced was invented to soothe hungover bridal parties. My go-to here is a piping hot cup of coffee and the biscuit, eggs and gravy, a true Southern brunch. The biscuits are fluffy af and kind of sweet, so it really hits the spot. Ugh, I'm hungry!

Head back to the hotel/Airbnb to pack and head back to Hartsfield-Jackson. 

Scream "ATL HO!" as your plane takes off the runway.
Images: watlmidtown, thesoutherngentlemanatl, jctkitchenandbar, bigskybuckhead, littletroubleatl / Instagram
The Betches' Bachelorette Guide To Brooklyn
Planning sucks, and bachelorette parties are a ton of work. So we're taking all the guesswork out of planning a bachelorette party by breaking down top bachelorette destinations. Our guides will tell you where to stay, eat, party, how to get around, and give you a sample itinerary that you can follow. You're welcome.
In light of the super sweet (just kidding) comments in our recent The Top 5 Overdone Bachelorette Party Destinations, we decided to offer a bachelorette guide in a city that is both home to most (don't @ me if you don't live here) and cooler than, say, Las f*cking Vegas. Am I building this up too much? Probably. It's Brooklyn, specifically the Williamsburg area, where all the former Murray Hill bros who are now taking over Brooklyn live. Hurry, before it's too late! Book your bach weekend in Brooklyn for a good time in a place as full of ironic mustaches as it is under-the-radar bars. 
Now, Brooklyn is def on its way to dethrone Manhattan as the borough in which New Yorkers actually want to live, which is saying a lot considering there was once a time that taxis wouldn't even go to Brooklyn if they were already in Manhattan. Rude. BK is f*cking huge, so there's a lot of ground to cover, but not to worry, we have a guide for that! 
How To Get There
If you live in the Tri-State area, congrats, you're already there! You can take just about any subway from any borough into most parts of Brooklyn. Since we're mainly focusing on Williamsburg, Greenpoint, and Bushwick, you'll be going off the L, G, and M trains, mostly. You may have to walk a little more to get to where you're going than you would in Manhattan, but that's what ya do in New York, so deal with it. If you live in another state, there are two airports in New York (LaGuardia and JFK) and one in New Jersey (Newark Liberty—but like, Jersey). Flying into LaGuardia is the best bet because it's closest to Brooklyn and traffic is literally always the stuff of nightmares. If you don't want to spend all of your rent money on an Uber from the airport and have a ton of time to kill, take the E train. You'll be waiting for the train in an oven (the station) and will have to transfer at least once, and it will take anywhere from 2 to 17 hours, but the amount of money you'll save will (maybe) make it all worth it. Honestly, I'd just take a cab.
Where To Stay
New York is home to killer hotels, so def splurge on nice digs for the weekend. Our Betches-approved recommendation? The Williamsburg Hotel, which is walkable from the Bedford Ave L stop. We f*cking love it, it's the perfect mix of yuppie and what BK used to be. It's also right next to, like, everywhere, so you don't have to spend a lot of money or time getting from place to place. The most amazing thing about this hotel, though, is its rooftop/pool situation. If you live in New York, you know that there is a shortage of pools here, so the fact that there's one here is huge. And, even better, hotel guests get priority access.
We Stan a New York hotel with a pool. And because it's right across the street water from Manhattan, Williamsburg happens to have a few different subway lines running through it, so you can at least subway to your destinations and save money (because you'll be wasted on the way back, so it's better just to Uber). Also, if being #convenient and #efficient (hi) really excites you, you'll be happy to know that you can walk to most restaurants and bars in the immediate area. More on this later on, y'all.
How To Get Around
New York is a walking city, so you really don't have to spend a ton on transportation. Of course, there will be times when you'll want to Uber (see: 3am), but for the most part, you can walk or take the subway. 
Where To Eat
You literally have to book one of your dinners at Antica Pesa—specifically, your classy dinner when your group has gotten all dressed up. Like most amazing restos, Antica Pesa has two locations: one in Williamsburg and one (the OG) in Trastevere, a neighborhood in Rome. I mean, you know this place is legit if there are only two locations and one of them is in f*cking ITALY. If you're a pasta fiend (welcome, sister), order the ragú d'antra. (But really, you can't go wrong with any of the pasta dishes.) On keto or something? That's fine—they have plenty of protein options, like grilled branzino and hand-cut beef tartare. Food won't taste the same after this, and it will def be a meal to remember. 
Obv, we have to include some killer brunch spots on this list, so I'm starting off strong and throwing out Sauvage. If you have Instagram/know a single human who lives in Greenpoint, you know what Sauvage is. If neither of these things apply to you, allow me to open your eyes to le best seasonal French food. This place is so bougie that this sentence exists on their website: "We are inspired by outsiders and the outdoors; by naturalists and botanists, farmers and wine-producers, and anyone who works to craft their own dreams, hewn from boundless creativity and restless energy." Alrighty, then. The best thing on the menu is hands down the almond french toast. Everyone who eats it, eats it like Meg Ryan in Katz's Deli in When Harry Met Sally. 
Dceptive name aside, Extra Fancy is f*cking good and has serious ~vibes,~ especially if the weather is good. This Williamsburg locale is def not fancy—like, at all—but it has a huge patio with picnic tables/benches/bar out back and a separate patio for dining. This place kind of feels like if pubs were a thing in the U.S. The burger is fantastic, so if you're a firm believer in calories not counting when you're on vacation (which we all should be), order up.
Gemelli is another good dinner or lunch spot (that you'll have to take the L to, but it's worth it) that literally just opened, so you can tell everybody you discovered it (we won't tell). With a green tropical-looking bar (appropriately dubbed "the green room") and an outdoor patio, you'll get the perfect Instas of your Mediterranean-inspired fare. Gemelli has enough on the menu that even the pickiest eater in your group will find something to enjoy, whether it's a meatball sub smothered in cheese (that, dw, you can also get vegetarian), seared provolone served in a cast-iron skillet (think Italian queso), or pesto penne with homemade pesto. Oh, they also have a killer brunch menu.
Other must-dine places include: Sunday in Brooklyn, Shelter Pizza, Xixa, Gran Eléctrica, Seawolf, or (yes) Smorgasburg.
Where To Party
AKA the most important part of the trip. Let's start on a slightly off-beat note, shall we? House of Yes in Bushwick is a movie any day of the week, but on Thursdays they throw Dirty Thursday nights, which have themes like 90s night, Rihanna night, etc. On the weekends, their themes are a lot more out-there (in a fun way) and intense—as in, if you try to show up not fully decked out to theme, you can't come in. This place is so f*cking fun and is a strict no-judgment zone, so you can get weird. Also, the bathrooms are incredible. You'll see what I mean when you go there. Just, if you're gonna go? Be cool. Don't be that shrieking bachelorette party.
Schimanski is perf if the bridal party are still not over their rave days. This club/bar/event space has multiple rooms and hosts acts like Space Jesus, Keys N Krates, and Zhu.
Want to do something really out-of-the-box, yet still memorable (and a little bougie)? Go see a show by Company XIV, which puts on burlesque adaptations of classics like Alice In Wonderland and The Nutcracker. Everyone in the company is so hot and talented, and the shows are incredible. Think tons of skin, tons of glitter and rhinestones, and choreography you couldn't replicate if you took a muscle relaxer.
Last and equally as great is Kinfolk94, which is the happy medium between a bar and a club. Like, you don't have to dress up super fancy (but you can if you want), but there are awesome DJs who spin killer mixes of current hits and throwback jams. I'm not going to tell you how to spend your money, but if you're bringing a big group, it's probably better to coordinate ahead of time with Kinfolk and reserve a table so you can skip the line. The drinks are a tad expensive (as in, like, $12 for a cocktail), but not guess-I'll-just-be-sober expensive. 
Other fun af places to go out are Royal Palms Shuffleboard Club (if you want to cab way out to Gowanus), Freehold, Lot45 (which can be a little hit or miss, so go when they have an event like Drake vs. Kanye night), Baby's All Right, and Elsewhere.
Thursday, Day 1
Arrive in BK (even though you were prob only, like 20 mins away at work before this)! Drop your stuff off at the Williamsburg Hotel and get acquainted with your five-star home for the weekend. 

Walk ~15 minutes to Extra Fancy for dinner and sit on the back patio (the dining one, not the bar one). After dinner, either head to the bar part of the patio or back inside the restaurant for a few drinks before venturing to the next spot. You'll want to be slightly buzzed before arriving, so knock 'em back… responsibly, of course.

Uber to House of Yes! Ok, so if you want a full HOY experience, you will have to be ok with wearing something fun to dinner because there will be no time to go back to the hotel and change before making the journey to Bushwick.

The night will be similar to that episode of

Sex and the City

where they went to Trade, except HOY isn't specifically a gay club. They are incredibly LGBTQ-friendly/supportive, though. Again, like I said, don't be that bachelorette party.
Get Artichoke Pizza (right next to HOY) after your night so you don't die tomorrow.

Goodnight world.
Friday, Day 2
Late and leisurely brunch at Sauvage to recollect yourself after the latest night of your life. 

Once you are feeling like a slightly more functional member of society, head to The Brooklyn Barge, which is exactly what you think it is: a bar on a floating barge. The drinks are a tad on the absurd side price-wise, so if you want another reason to recover after last night, only get one or two drinks here and spend the rest of your time admiring the view, which is amaze. 

Head back to the hotel to lay by/go in the pool and get a little tan before the night begins in a few hours. Maybe get a facial in the spa while you're at it. Or just take a nap.

Get ready for dinner.

Walk exactly two seconds to Antica Pesa and enjoy an amaze dinner/bottle(s) of wine. This is the place you'll want to make emotional toasts and have actual conversations because while it's def a vibe, it's quiet. Like, your parents would like it. 

Take a quick cab to Théâtre XIV, where they have 10pm shows on Fridays and Saturdays. Or, if you're too glittered out from House of Yes, head to Lot45 or any of the other aforementioned places before it gets too late to get in. Orrr, if you're really feeling frisky energetic, you can go to the show at Theatre XIV and then walk to Lot45. 
Saturday, Day 3
Wake up and hydrate for Y7 yoga! It's bikram and kind of feels like you're doing yoga on the sun, but feeling the poison alcohol drain from your body is def worth it. Y7 plays amazing hip-hop music the entire time, so if you want to flow to something that isn't the breeze rustling leaves, Y7's got you. 

You will be drenched after Y7 and, if you're like me, will be rocking a concerning shade of pink. Maybe rinse your face off at the studio before walking to Sauvage and if a 20-minute walk is too much for you after sweating out all of the calories you've ever ingested, maybe go to Sunday in Brooklyn instead. This is just as charming and delicious and a lot closer to walk to. 

Head back to the hotel to save the public from your stench and spend the afternoon by the pool. 

Dinner at Gemelli, where, if you've been saving an Instagrammable outfit (aside from your HOY one), this is the place to pull it out. 

Uber to Kinfolk94, get situated at your table and drink the night away! This isn't the kind of place you'd like, run into Beyoncé, but it's def a scene. So if you want a quiet night of cocktails and friends, this isn't the place for you. It's a good f*cking time, though. 
Sunday, Day 4
Blessed day! Uber to brunch at Randolph Beer in Williamsburg, which is a slightly industrial restaurant close to the hotel but not near any subways (you could take the bus, but like… no). As its name implies, they have a lot of beer, so if you want a pint to go with your pancakes, we feel you. But they also have amazing cocktails that you can get by the pitcher, so RIP in advance. This place also has graffiti all over the walls, so cheers to all your brunch Boomerangs.

Head back to the hotel to gather your things and subway/Uber back to your life. Or continue day drinking in Brooklyn if you're a local! Yolo.
Images: Thought Catalog / Unsplash; companyxiv, houseofyesnyc, gemellibk, sauvage_nyc, anticapesa, wburghotel / Instagram
The Top 5 Overdone Bachelorette Party Destinations
It is my personal opinion that there are enough bars in Manhattan that no one should ever have wait in line to get in. The same can be said about bachelorette weekend destinations. There are more than enough fun cities in the world to take cute Instagrams in matching high-waisted bathing suits, but that doesn't stop way too many of our fave brides-to-be from throwing their cowboy boots in a duffle and heading to Nashville for their bachelorette weekend. For those of you who would like to experience what being original feels like, but still want to have a truly fab weekend with your best friends, please, for f*ck's sake, avoid the following cities and give the world some fresh inspiration!
1. Nashville
Obv had to start with the most traveled-to destination. I don't have the precise figures on how many groups of young women travel to Honky Tonk Town for their bachelorette party, but if my Instagram is an accurate indicator of the truth, then every basic bitch in America is booking her bachelorette trip to Nashville. Don't get me wrong, Nashville is a seriously great city, and I was this close to spending four years there for college, but I chose a different yet similarly Southern school instead. Oops? Look, if you truly love this city and are dying to take your crew here, you do you, but you will have to accept that you will be sharing Broadway with about a million other bachelorette parties. Who knows, maybe you'll make a few new friends? However, you're more likely to be really annoyed that it won't really feel like your weekend. Also, give the Nashvillians a f*cking break from your drunken bullsh*t! One of my best friends lives there and said that going out is simply not an option anymore because every restaurant and bar has been taken over by bridal parties dying to run into Tim McGraw. Just let Jesus take the wheel and go to a different city below the Mason-Dixon if you want a Southern experience. Atlanta is prettier, cooler, and has a whole lot more to do (and we will have a bachelorette guide on it v soon)!
2. Las Vegas
Guys, stop going to Vegas. Just stop! You are better than the city in f*cking Nevada that's still trying to make magic shows a thing. In my opinion, Las Vegas is like a really extravagant cage. Seriously, think about it! Your entire weekend takes place in your hotel during the day and on one street (the Strip) at night. If you venture like, one mile out of these confines, you're in what looks like the set of Mad Max: Fury Road. People who love Vegas are f*cking extra, which I truly appreciate and respect, but you don't need to waste your efforts on the place where Ross and Rachel got married. Look, I get it. You want Vegas because you want to wear makeup and heels at the pool without being #judged. You want to get a ton of money by having to do nothing more than deciding between red and black. You want to see if Magic Mike is a myth. We stan betches like you because you have no shame in your game! Vegas is not on your level, though. Instead, save your money and go to St. Tropez or Mexico City, two places that appreciate your level of extra.
3. Miami
Miami is like if Vegas was in Florida. Tbh, I love Miami, but not for a bachelorette party, because it's where the rich kids in college went for spring break and then just went back for their bachelorette weekend, which is just tacky. Give yourself and your girls a place they can get excited about without having to worry about running into their grandparents on the beach. Yes, there's always South Beach, but you will be one of many a bachelorette group taking group photos on the sand. You can do better, ladies. Again, Miami is so overdone because it's a cool city, but there are so many other cool cities where you can do almost everything you'd do in Miami. For instance, ever been to St. Augustine? It's gorgeous, full of charming bars, and obv has plenty of beaches so you can come home with a fresh af tan. What's not to love?
4. New Orleans
Did we just write a Betches' Bachelorette Guide to New Orleans? Yes. Is New Orleans overdone for bachelorette weekends? Yes! Look, the people wanted a NOLA guide, so we gave them a NOLA guide. See, we listen to you! However, as amazing as the Big Easy is, it's time to go somewhere else. I just want to reiterate for the fourth time that all of these cities are great, but they're almost so great that too many people are visiting them and making them sh*tty. For instance, apparently there was once a time when Rome was like a cute, charming quiet city in Italy that wasn't dripping in tourists taking photos on iPads. Don't let New Orleans become the next Rome, y'all. New Orleans is such a hot spot because of Bourbon Street and the Garden District (and, let's be real, Cafe Du Monde), but think of all of the cities with amaze streets that you'd use for the same purposes as Bourbon Street. If all you want to do is bar hop on an aesthetically pleasing, historical street, go to M Street in Georgetown! It's like the Northern New Orleans, but with preppier boys to flirt with and ruder bar tenders because Southern hospitality truly only exists in the South.
5. Charleston
Remember when everyone on the f*cking planet realized Iceland exists, so at the exact same time, everyone booked a trip to Iceland? Charleston is the Iceland of the U.S. because it suffered the same influx of people, but in the form of bachelorette parties. I totally understand why: it's like if Julia Engel was a city. Sadly, Charleston is too popular for its own good and we need to give it a rest so that it can become cool again. This tiny southern gem and its population of freelancers were not prepared for the swarm of  matching T-shirts and people asking "Hi, sorry, excuse me? Can you take our pic 80 different ways?" Charleston is so f*cking charming it hurts, but for this very reason, it's losing sight of who it is! There are other cities out there that have a pale pink house next to a mint green house with a palm tree in between! We just need to find them! Savannah is better in my opinion. You know why I think that? Because it's the only city in the South that the Union's army spared because it was too damn beautiful. You know what city got pummeled? Charleston!
Images: nashvilletn, cosmopolitan_lv, themiamiguide, visitneworleans, galmeetsglam / Instagram
Here's How Much It Really Costs To Be A Bridesmaid
Most women say that being a mom is the hardest job, but as a woman who hasn't yet experienced the miracle of childbirth, I will say that the most difficult job is being a bridesmaid. Look, when my good friend from childhood asked me to be a bridesmaid, I was (and still am) thrilled. I felt validated that someone I love so dearly reciprocated that love by asking me to be one of the select few to share in the pre-wedding festivities like taking pulls straight from the bottle and eating penis-shaped cupcakes in Vegas  attending cake tastings and planning the bridal shower. To quote Fall Out Boy, "Champagne for my real friends, real pain for my sham friends." As a bridesmaid, I'm getting a few bottles of Veuve.
But because I'm a whiny betch, I do have one complaint about being a bridesmaid: it's expensive af and I don't know if I can finance being such a good friend for much longer. To be fair, the bride-centric events haven't really started yet because she literally just got engaged, but she sent us all an email detailing everything we'll be doing from today until the wedding and let me just say, I'm overwhelmed. Luckily, people like Alyssa Longobucco, Senior Style and Planning Editor at The Knot, and Amanda Clayman, Financial Wellness Advocate at Prudential and certified Financial Therapist, exist and will help so that we bridesmaids don't have to choose between eating three meals a day and being *Gretchen Wieners voice* such a good friend. This is how much it costs to be a bridesmaid, so you can start prepping your bank account now.
Total Cost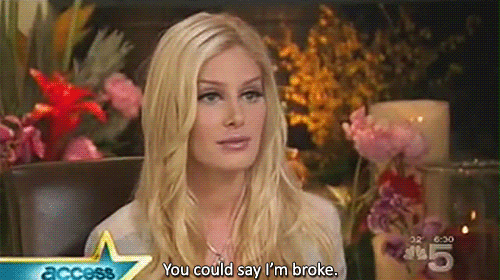 Until now, I thought the only real expense of being a bridesmaid was the dress and shoes. Oh, how stupid I was. According to a study conducted by WeddingWire, the average cost of being a bridesmaid in 2017 was approximately $1,200. What a coincidence, that's also the approximate cost of my rent! Leave your jaw on the floor, because the most shocking facts and figures are yet to come. Remember when I thought the only thing I'd splurge on was the dress? Well, that's actually one of the smaller ticket items I'll be paying for between now and 10 months down the line when my friend walks down the aisle. Will I even make it that long or will I suffocate in a pile of unpaid credit card bills and die before then? Only time will tell. It's an especially hard dilemma because, Clayman says, "We want to have good boundaries, especially with our money, and to make choices that are in alignment with our own goals and obligations. On the other hand, we want to be a good friend, to be supportive, and to participate in the significance of someone's very special day (or weeks, months, or year, depending on how some of these events shake out)." So how do I be a good friend without declaring bankruptcy at 25? Let's fine out, shall we?
Wedding Day Outfit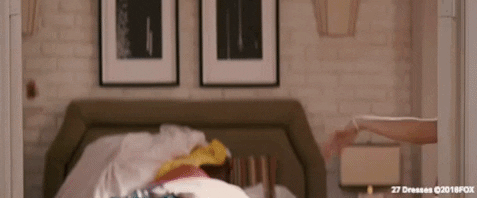 Whether or not the bride is forcing several full-grown women to wear matching f*cking dresses like we are gigantic sextuplets in heels, we'll still need to buy a new dress for the wedding day because it's unlikely that the bridal party dress code will be "something cute that you already own." But unless the bride is a financial sadist, it's also unlikely that she'll pick our dresses at Neiman Marcus or some other fashion dungeon that only sells designer sh*t. So the general cost of a bridesmaid lewk, which includes the dress, shoes, accessories (purse?), hair, and makeup, falls somewhere around $300. I mean, I love this girl, but f*ck! Unfortunately, the wedding day look is one place you can't really cut corners on. That said, if you're having anxiety about affording everything, Longobucco says, "Don't be nervous to bring it up—you were asked to play a major role in her celebration, so the couple obviously cares about you!" If you speak up, maybe you and the bride can work out some solution.
Bachelorette Party/Weekend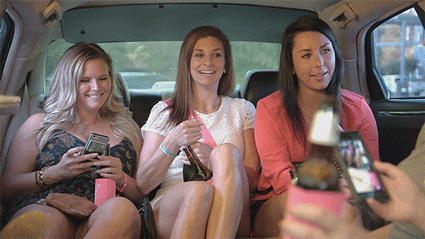 This is honestly something I'm down to spend a f*ck ton of money on because going away for a weekend to a city I've never seen with a bunch of my closest girlfriends sounds like fun. I'm way more enthusiastic about giving up Chipotle three nights a week for a fun getaway than I am for an outfit that will live under my bed until my lease is up. So, how much money am I losing here? Longobucco says, "These days, it's super common to have friends scattered throughout the country, so while the planned event may be local to some of the attendees, it's likely that at least one or two will have to travel to participate. Those expenses can really add up!" They sure do! So how much am I in for? The Knot 2018 Wedding Guest Study found that, on average, bachelorette attendees spend $477 each if the celebration has them paying for travel, accommodations, and gifts.
Ok honestly, that's not as bad as I thought it would be, but knowing my friend, she's going to have the bachelorette party on the f*cking moon because it's ~exotic and original.~ Longobucco adds, "Some cities, like Nashville or New Orleans, boast tons of great entertainment options like live music, dancing or walking tours that cost little (to nothing) to participate in. Other cities though, like Las Vegas or New York City, may require a bit more planning (and paying) in advance. Whoever is taking the lead on arranging the bachelorette party should try and stay mindful of budget and the bride-to-be's wish list." 
Decorations And Gifts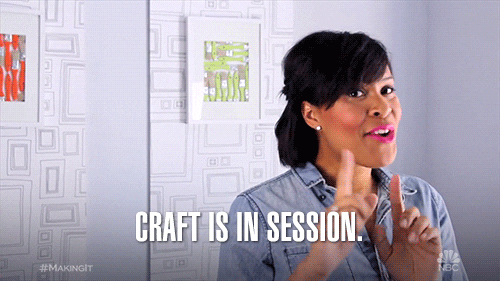 As my sorority little can attest, I am not crafty and I don't give a sh*t. Because every bride and her bridesmaids are different, there's no general price tag on decorations, but it generally falls somewhere between $100 and thousands of dollars. Quite a range! Longobucco suggests, "Before buying or planning anything, ask the guest of honor what she's hoping her celebration will look like. Starting from a place of mutual understanding and expectations is super important, especially if the bride-to-be would like to be hands-off throughout the rest of the shower or bachelorette planning process." Ok, yes, yes, yes. I don't even know what "decorations" entail. Like, pink streamers, hidden Smirnoff Ices and penis-shaped snacks? Please, no one put me in charge of the general ambiance at the shower.
Moving onto the gift, which, according to The Knot 2018 Wedding Guest Study, averages about $102 per guest. Luckily, there's no real formula for figuring out how much you should spend on a gift, as what you get really depends on how well you know the bride. Clayman says, "Remember that in the vast majority of these situations, the bride would not want her wedding to be a cause of distress or hardship for anyone involved." In that case, maybe I'll just take the stress off of my debit card and give her the gift of the written word. 
Look, being a bridesmaid is expensive no matter what, but all women are forced blessed to do it at least once in their lives. Pray it happens to you in your 20s, because there is nothing cute about wearing a pink flame-retardant gown when you're old enough to incorporate retinol into your skin care regimen. As much as it sucks to spend your hard-earned happy hour money on penis-shaped decor and bejeweled heels you'll never wear again, take comfort in knowing that when you get married, these bitches will be doing the same thing for you.
Images: giphy (3)