The Best 'Bachelorette' Recap You'll Ever Read: Be Still, My Cold, Dead Heart
Well, friends, we did the impossible. After 11 weeks, two Bachelorettes, and one global pandemic, we've made it to the finale! Tayshia is down to her final two three men. As per usual, Chris Harrison is doing the most in his intro voice-over:
Chris Harrison: Will she get engaged to her soulmate, or will she DIE A LONELY OLD SPINSTER?!
Damn, Chris. I know we're living in the time of COVID, but there are other men on this planet if she decides she's not into these guys!
We pick up where we left off, with Tayshia having a sidebar with a producer. She's being filmed behind some blinds after being blindsided by Ben. You gotta love the producers' commitment to imagery and metaphors on this show. They had to get them where they could, because lord knows Ivan wasn't going to liken love to his testicles morphing into icicles on his fantasy suite date. Ben is sitting awkwardly on Tayshia's couch. He says that by looking at Tayshia's eyes, he sees there's more under there. Kind of a strange way to point out under-eye bags, but Ben's never really had a way with words. I guess it beats the alternative I'm used to getting:

Who can relate?
Ben's talking a lot about his "love" for Tayshia, but isn't really saying much. When Tayshia pushes back and asks him if he's always going to run when things get hard, his response is, "I blew it". Accurate, but not promising! Instead of sticking with her gut and sending him home for a second time, SHE INVITES HIM TO THE ROSE CEREMONY! They then walk out together, hug, and Tayshia initiates a very passionate kiss. Who knew she was a sucker for a moose knuckle?! While I definitely don't agree with her decision, I can't wait to see Zac and Ivan's reactions when Ben rolls up to the rose ceremony.
The Rose Ceremony
Ivan walks into the rose ceremony with the pre-elimination confidence that has become a hallmark of this show. Feeling the pressure from the producers for not delivering the required love similes on the ice bucket date, he offers the consolation prize of saying it feels awesome to be "open" and "vulnerable" (or "vonurble", as Tayshia would say). Not for long, buddy. Zac says he's ready for a proposal. Ben walks in with a goofy grin on his face, as if he expects Ivan and Zac will be happy to see him. I think Bennett gave the book about emotional intelligence to the wrong guy.
Ben:

Ivan & Zac:

Like many people who've gotten dumped, Tayshia proceeds to explain Brendan's absence by saying "it just didn't work out." Control that narrative, girl! She's about to start handing out roses but then stops and asks Ivan if they can go talk. Ivan's face says he knows what's coming next. They then have a cryptic talk about religious differences, but give no specifics about said differences. Is Ivan a Scientologist? That's the only legitimate theory I can come up with for this abrupt dismissal.
All kidding aside, it may be that Ivan is atheist or agnostic. Tayshia has always been open about her devout Christian beliefs, so it's possible this is the reason she sent Ivan home. It'd be a shame if that were the only reason she eliminated him, but, let's face it, she's been favoring Brendan and Zac for weeks. Given the honest conversations Tayshia and Ivan had about race, it seems strange, and frankly frustrating, that ABC isn't allowing an unfiltered exchange about religion. Then again, this is ABC we're talking about, so maybe that's asking for too much. Ivan takes the elimination in stride like the angel he is. Love you, Ivan! See you in Paradise.
Ben Meets The Family
The next day we catch up with Tayshia writing in her burn book journal. She meets up with her family and I remember how much I enjoyed Tayshia's dad, Desmond, eviscerating Colton when Tayshia was competing on his season. Like most viewers, Desmond doesn't have time for BS. Tayshia tells her family that they'll be meeting Ben, whom she had previously sent home. Desmond is understandably skeptical and wants some answers. This is gonna be good.
Ben meets with Tayshia's mom, Rosario, first and keeps talking about how he's never felt this way before, and the way Tayshia makes him feel, yet he can't seem to identify the feeling(s) in question. Everything he says is surface-level and there's no real substance to any of it. It seems like Ben is in love with the idea of love, more so than Tayshia specifically. It doesn't go much better with Desmond.
Desmond: What do you see in Tayshia?
Ben:

Ben also tells Desmond about how he and Tayshia talked about "showing up" for Tayshia. Does he think that physically coming back after being sent home is what showing up means? She meant showing up for her emotionally, Ben!
Zac Meets The Family
The tone of Zac's meeting with the family is completely different. Instead of making his answers all about him and his feelings, he expresses his love for Tayshia by showing love to her family. He even seems to win over Desmond, who says he's going to be tough on Zac. Instead of saying the things he thinks Desmond wants to hear, Zac is honest about his failed marriage and is able to reflect on his past mistakes, even weaving in a reference to the standards Desmond has set and how Zac wants to live up to them.
I gotta give it to Zac; he is incredibly authentic and eloquent. He talks about marriage with Tayshia like it's a real thing that's going to happen, not some abstract idea like Ben does when he broaches the subject. Zac is making my job as snarky recapper very difficult, but he totally won me over — until he started pretending he was an authentic New Yorker with that whole pizza charade. Zac, you're from South Jersey! Rep some hoagies like the Philly boy you are and cool it with the tired NYC cliches.
No one:
Zac:

The next day Tayshia hears a knock at her door. Fearing that Bennett has gone full American Psycho, she reluctantly answers. It turns out to be her dad, which isn't a much better sign. He tells her that the family doesn't want her to make the biggest mistake of her life by rushing into another marriage. Tayshia starts to break down recounting how her dad was there for her in the throes of her divorce. It was raw and one of her realest moments thus far. She's starting to have doubts.
Zac & Tayshia's Date

On their date, Zac reassures Tayshia that he's ready to take the next step, but Tayshia seems skeptical. Damn, Desmond really got to her! They find out that their date is to learn a wedding dance routine and Tayshia looks about as excited as Brendan did when he met Neil Lane to try on wedding jewelry. Gotta love karma. She keeps getting in her own head and is struggling to relax into the dance moves. Zac is patient with her and they actually pull off a sweet little routine. I'm honestly impressed they learned that in one lesson. It took me and my husband about two months to put together a solid first dance. Respect.
Later that evening they have a casual night in, and Tayshia is honest about her fears that Zac's feelings will change. He tells her that he is nine years sober today and that his sobriety allows him to not run away and that he'll love her no matter what she decides to do with her life. Ok, why am I crying in the club right now? And by "in the club" I mean "on my couch".
Tayshia seems convinced, and frankly, so am I. It's one of the most authentic exchanges we've ever seen on this show and it's nice to see a couple talk about real-life issues for a change. "I think she believes in me," Zac says, and I start to tear up. WTF is happening? Is this show…actually making me feel genuine human emotion?
Me watching this season of The Bachelorette:

Ben & Tayshia's Date Breakup
When Ben meets up with Tayshia "the next day", she is wearing the same tragic denim number she was wearing when her dad came to talk to her. So she's either running out of wardrobe options in quarantine or there's a bit of a continuity issue here and she went to dump Ben after talking to Desmond. She tells Ben that her heart is with Zac and, as usual, Ben looks like a deer in headlights. He takes it pretty well, albeit with way too many "umm"s, and says he's happy for her. I do feel bad for Ben. He's a sweet guy and he deserves to find love, but he needs to work through some of his issues with self-worth before jumping into a serious relationship, let alone a marriage. We're rooting for you, Ben!
The Big Day
It's engagement day! Tayshia and Zac are getting ready and Neil Lane is back to shill his gaudy rings. Zac looks handsome in his blue suit. Tayshia meets up with Chris Harrison and the exchange is kind of odd. She says she questions if she's ever been in love until now and then bursts into tears that don't really look happy. Even Chris seems confused.
Chris: What is going on?
Tayshia:

The proposal set-up is kind of a hot mess. The area rug from the Airstream trailer fantasy suite isn't helping. Tayshia tells us she feels stressed, overwhelmed, and scared. So basically all of the things one should be feeling right before getting engaged after knowing someone for 30 seconds. She says she doesn't know if she's doing the right thing. I'm a little concerned. Is she feeling the pressure of not wanting to disappoint ABC and the fans given the whole Clare debacle?
Things improve when Zac arrives. His engagement speech is really personal and from the heart. It's undoubtedly the best one I've ever heard on this show or The Bachelor. Tayshia starts her speech and after telling Zac that she knows she told him she loved him, takes an extremely long, producer-suggested pause. I admit they got me for a second and I was scared she was bolting. But she continues and tells Zac she wants to jump in fountains all over the world with him and star in endless FabFitFun endorsement deals together. He gets down on one knee and she says yes! Like the true New Yawkah he is, he yells "TAXI!" and the two ride off Flintstone-style into the desert sunset in a cardboard cab the way god and Chris Harrison intended.
And there we have it! Unfortunately (or fortunately, given the endless hours of our lives ABC takes each year) we have no After the Final Rose to catch up with Tayshia and Zac, but it looks like they're still going strong. This was an excellent season with some of the most mature and authentic men we've ever had. Keep it up, ABC! Thanks for joining me this week, guys, and congratulations to the happy couple!
Images: ABC/Craig Sjodin (2); Giphy (6)
The Best 'Bachelorette' Recap You'll Ever Read: Blink Twice If You Need Help, Brendan
Well, everybody, we've made it to the final week of The Bachelorette. In keeping with the "unprecedented times", ABC is breaking protocol and giving us fantasy suites and the finale in the same week. I'd like to think this is a gift to us for having to put up with Clare's therapy sessions masquerading as dates, but we know better: they have to keep things moving in time for the premiere of Matt's season. I'll be filling in for my esteemed colleague Ryanne this week, so please be gentle in the comments. Let's get to it!
We begin with Tayshia discussing the importance of the fantasy suite dates and her confidence in the final three. We then cut to Ivan, Brendan, and Zac being forced to sit together and allude to their potential future as eskimo brothers. It's awkward AF and will be a running theme throughout the episode. Meanwhile, Tayshia has a forced Bachelorette synergy "girl chat" with JoJo. They're really trying to make JoJo happen, huh? Despite Ed's notes, Chris Harrison continues his practice of barging in on the men without even a courtesy knock. This time he tells them that they better be prepared to get down on one knee and propose.
Chris: If you're not ready for an engagement, GTFO!
Brendan: 

And so begins Brendan's mental spiral.
To my surprise, Ivan gets the first fantasy suite date. I personally love Ivan. He's far and away my favorite of the three men, but he's too pure for Tayshia and, arguably, this world. However, he tells us he did The Secret and manifested the first date. You go, Glen Coco Ivan! Zac is visibly pissed and Brendan looks like someone told him that it's now a federal offense to wear turtlenecks. Zac reminds us that regardless of the men's feelings about the other men, this is about Tayshia. Finally, a man who understands the concept of The Bachelorette!
Ivan's Date

Just watching the way that Tayshia interacts with Ivan, it's clear that he's not the frontrunner in her mind. As if the lukewarm peck she gave him weren't proof enough, we find out that their date is a f*cking ice bath. Now if that's not a metaphor for her feelings for Ivan, I don't know what is. "Are you excited?" she asks, with that pseudo British inflection she adopts when asking questions. Ivan smiles through the pain. This is the most unromantic concept for a date that I can possibly think of, especially one that's designed to precede sex. The shrinkage alone! Rude, Tayshia. Rude. Even Big Paulie, who according to Chris Harrison is a "Bachelor Nation favorite" (sure, Jan), deems the effects of this date on Ivan's prospects later on "devastating". Slapping a potential "world record" on this turd of a date isn't fooling anyone, Tayshia! You may as well have had an intern spray paint a football field on some cardboard with "Friend Zone" at either end.
Meanwhile, back at the house:
Brendan:

Zac seems to be handling things a little better. He gets the second date card and gives us his best Matthew McConaughey.
During the evening portion of Ivan's date, he tells Tayshia he's falling in love with her. She says she's been falling for him too, but I'm just not feeling the sparks between these two. Their conversation doesn't have much substance and basically consists of them parroting things back to each other. "I cried in front of you!" "I cried in front of you!" Apparently this is enough to take things to the fantasy suite, which in this case is an Airstream trailer that inside looks like it was designed by 2009 me after winning an Urban Outfitters shopping spree. I love a boho-chic moment, but this is not the mood for fantasy suites. This looks like it would be better for a Real Housewives girls' trip (OC, obv). Apparently it had the desired effect, though, because they stayed up all night talking, according to Ivan. I don't get the feeling they had sex. Maybe a little over-the-pants action, but nothing more.
Ivan returns to the house and recaps the date. Unsurprisingly, Zac and Brendan look pissed. Brendan, clearly a masochist, asks if they got any sleep. Don't ask questions you don't want the answer to, Brendan! Ivan is apparently an emotional cutter as well because a producer told him to ask he asks what Zac's date card said. Yikes.
Zac's Date

The vibe on this date is completely different than the date with Ivan. Tayshia is straight-up giddy. The feeling is mutual for Zac and he tells us no less than 14 times that he can't wait to EXPLORE Tayshia. Vom. That's exactly what the guy you go on one Hinge date with tells you right before he never calls you again. Their date is body painting, which may as well be the polar (see what I did there) opposite of Ivan's date. This date is essentially foreplay with colors. They slap on some paint and proceed to aggressively make out in front of the camera crew. Do they have no shame??
During the evening portion, they get into deeper topics, specifically, Zac's stance on having kids. Zac says he realizes now that he does want to be a dad and he then proceeds to tell Tayshia that he loves her. The moment was really genuine, so much so that it moves Tayshia to tears and she says she loves him back. I can't even be snarky, it was a lovely moment. This is what happens when you put age-appropriate men on this show!
They move on to the fantasy suite, and the set-up alone is another personal affront to Ivan. Zac and Tayshia get a whole-ass suite that looks much nicer than the "El Presidente" suite Tayshia's been living in all season. The unmitigated gall of these producers to do Ivan so dirty!
Ivan watching this back:

The next morning, Tayshia and Zac are jumping on the bed like two toddlers hopped up on pixie sticks. Interestingly, Tayshia says in a confessional that Brendan has had her heart since day one. This should be interesting given Brendan's sheer terror all episode. Zac returns to the house with a sh*t-eating grin on his face. Ivan remains mostly calm. Brendan looks…constipated.
Brendan's Date

Brendan tells us that he's worried about the prospect of getting engaged again so quickly after getting divorced. Brendan clearly didn't get the memo on not telling producers about your biggest fears, lest they be exploited to the high heavens, and so his fate is sealed. The date is hosted by F*CKING NEIL LANE! Neil, apparently pissed he had to cobble together a ring for Clare with barely 24 hours' notice, negotiated some more airtime for his tacky wares and so we need to endure this product placement we're calling a "date". A date like this would be torture for just about any straight male who's been dating a woman for a matter of weeks, but for Brendan, it is hell on earth, and it shows.
Neil keeps telling Brendan not to get nervous, then proceeds to talk endlessly about engagements and weddings. As if this wasn't anxiety-producing enough, they then FORCE BRENDAN TO TRY ON WEDDING BANDS! I swear his hands were shaking. These producers are laying it on thick. They've even got Neil Lane waxing poetic about how rings are circular (no sh*t) and that marriage is FOREVER, as if Brendan, who has been married before, doesn't already know this. Is Robert De Niro going to pop out and tell Brendan he's been admitted into Tayshia's circle of trust, too?
This date is messy AF. I guess this is one way to test his appetite for a proposal at the end.
Brendan:

The night portion of the date doesn't get any better. Unfortunately, Tayshia saved her best dress for this date. Brendan is…wearing a black T-shirt. Not a good sign. Tayshia brings up Brendan's distance and he admits he's been struggling with the idea of an engagement. He confesses that he's still broken. It was raw and honestly heartbreaking. Tayshia doesn't put up a fight and sends him home. She says he's the one she pictured herself with at the end. I'm sure whoever she chooses will be thrilled to watch that back.
Tayshia and Rachel

We get a surprise appearance from Rachel, who looks stunning. As happy as I was to see Rachel again, I didn't really understand why she was there. The conversation was pretty superficial at the beginning, until Rachel asks Tayshia about any regrets she might have. Then it became very clear why she was invited: to create an opening to talk about Ben, who is obviously going to pull a Bennett and come back to ask for another chance. To which I say:

The Rose Ceremony Ben's Mea Culpa
The men are getting ready for the rose ceremony and Ivan's look here was giving me major Drake vibes. I'm not mad about it. We then see a shot from the waist down of some bulging thighs in capri pants making their way up the path of the La Quinta, and it's immediately clear that Ben has returned. He tells Chris Harrison that he shuts down when things are tough and he wants to resolve things with Tayshia.
Tayshia, meanwhile, has two roses left, and to symbolize this she has brought the girls out for the night. She looks gorgeous and is feeling good about her final two, so of course Ben has to swoop in and f*ck it all up! He knocks on Tayshia's door and she looks THRILLED to see him. He confesses his love for her, admits that he blew it in the moment, and tells her he sees a life with her. Tayshia's immediate response is to freak the f*ck out and run to her producer. Not a great sign, buddy! All I know is if she cuts Ivan for this clown I will have ABC's head continue to loyally watch this train wreck. See you tomorrow!
Images: ABC/Craig Sjodin; Giphy (3)
The Best 'Bachelorette' Recap You'll Ever Read: It's A Bloodbath
Welcome back to another riveting night of The Bachelorette! Obviously, I'm using the term "riveting" loosely here, as the only riveting things I've seen this season are the hoops ABC has made Chris Harrison jump through to secure his holiday bonus. Speaking of which, after two very lackluster episodes with JoJo playing host where she was the epitome of "sit here and look pretty" (come on, we all know it's true!), Chris Harrison is back on set. He's looking remarkably fresh-faced for a man who spent three days making trips back and forth to Target for random dorm things his son didn't think he would need in college, like more than a single towel or one of those space-saving bins that rolls under your bed, and then another 14 days in ABC's basement bunker as a "quarantine precaution." Chris, you're really doing amazing, sweetie!
This week is a big one for Tayshia because she's somehow got to narrow down her crop of men from a number the CDC feels very uncomfortable about hanging out together indoors to four for Hometowns. And by "Hometowns", I mean the clip art collage of popular things in said hometown that will make up the background of the patchy Zoom call with these dudes' parents. 
CHRIS HARRISON TALKING ABOUT HUMAN MEN ON THIS SHOW: Wow, Tayshia, you've really cleaned house.
ALL THE MEN STILL LEFT ON TAYSHIA'S SEASON: 

Seriously, I've seen less men at a 2019 Houston Hall happy hour. This is about to be a bloodbath. *turns up the volume on the carnage*
Before I jump into the rest of this recap I wanted to give a bit of a disclaimer: hold onto your hats boys and girls, because I'm shaking things up. Normally, I like to keep a meticulous record of each episode and transcribe every minute detail for your personal enjoyment (and so that my therapist can have a better understanding of where my trust issues lie). This week I'm not going to do that. Last night's episode felt super weird and rushed through, so I'm going to give you a highlights reel. I figure if ABC has the audacity to air this season through the entire fall/winter holiday season, thereby forcing me to humiliate myself in front of my immediate family as I quietly make my case for why I should have ownership of the remote and try to convince my mother that The Bachelorette is somehow better TV than rerun episodes of Jeopardy, then I'm allowed a little leeway with the format of my recaps. Onward!
Things I Wish I Could Unsee: Blake's Boner Date
Blake's date is perhaps the most shocking of the season because they are allowed to somehow leave the hotel's premise for a date that is straight out of one of Spencer Pratt's wet dreams. For this date, Tayshia and Blake are sent to the desert where a spiritual guide, who was most definitely not an actress, and super definitely not the actress who played the ghost in the haunted house episode, waved some crystals at them in an attempt to open their chakras. 
Clearly this date was ABC giving Tayshia an easy out to dump Blake. Let's be real: Blake has big group date energy but he was never going to make it to the end of the show, when the settings get more serious and intimate. Case in point: he gets a massive boner when an elderly lady tells him to concentrate on her crystal. 

I think Tayshia was open to seeing if there was anything more to her connection with Blake, as she did come dressed for this date wearing approximately seven crystal rings on her fingers, one for every chakra. Alas, she looked deeply into his eyes and realized that he's the kind of guy who is going to draw little cartoon dicks on every receipt, napkin, and loose piece of trash he can find. Look on the bright side, Tayshia! At least you know about his phallic obsession now before his mom let you peruse his middle school notebooks and you realized you were dating the self-proclaimed Picasso of dicks.
BLAKE AS A CHILD, I'M SURE: 

Tayshia Is The New Human Fountain Formerly Known As Ashley I.
Going into this episode, I was pumped to see Tayshia slash and burn through her remaining men. The Romans had their gladiatorial games, I have my Bachelorette rose ceremonies. We all get our kicks somewhere. So, you can imagine my disappointment when instead I was treated to two hours of watching Tayshia's emotional breakdowns, the likes of which have not been seen since Ashley I. cried over the Arby's Manager she now calls her husband. 
After sending Blake home, Tayshia realizes that she also needs to send Riley home. She does the compliment sandwich thing that I do when I'm trying to tell the 21-year-old intern that, while she did massively f*ck up the client's copy, she also looks super cute today, girl! This goes over with Riley about how you'd expect. He seems upset and disappointed and honestly so am I. It seems like he should have gone further.
After sending him home, Tayshia wails "I'm sorry!!" at the fading headlights of the cab. It's just melodramatic enough that I know she'll be using this clip to show her "range" to future brands she wants to work with on IG.  I mean, it's unclear what she's sorry for exactly: wasting Riley's time or forcing him out of the house in his slippers and jammies. I guess ABC will be FedExing him his luggage??
View this post on Instagram
Tayshia's reign of terror doesn't end there. At the next rose ceremony she sends home both Bennett and Noah. This means Zac, Ben, Brendan, and Ivan will all be sharing their Hometowns with Tayshia via a Google Earth search. 
The Men Tell Nothing And Yosef Is Still A Jerk
It's interesting watching Chris Harrison host the Men Tell All in an empty hotel lobby. Half of what makes the Men Tell All so compelling is watching the men be skewered on stage by the withering stares of a studio audience full of wronged women. I suppose we'll just have to hope the guys can feel our derisive stares through the television screen. Carry on.
The best one-liner of the evening comes from Noah, who screams at Kenny for apparently no reason at all: YOU ARE A ONE DIRECTION PARTY BOY MANAGER WEARING CAMO. Full disclosure: when he said that I screamed and threw my panties at the screen. Well, at least metaphorically. That's the stuff that legends are made of. 
View this post on Instagram
Nothing else really happens during the Tell All—even the bloopers are boring as hell! The producers must have foreseen how much of a snooze fest this after show would be without a crowd full of bloodthirsty women hyped up on house chardonnay and the prospect of booing a room full of fancily dressed men. It's the only reason for why they'd bring Yosef out when they've been trying so desperately to brush Clare's season under the rug. 
Chris offers Yosef a chance to apologize for his behavior and he takes the rope ABC lends him to metaphorically hang himself. He wants us all to know that he's not sorry for his actions, he's just trying to set an example for his daughter. How else is she ever going to know how sh*tty men are if she doesn't watch her daddy verbally abuse a woman on national television?? He said what he said, okay!! Meanwhile, the other men double down on their stance that they were willing to humiliate themselves on national television for love. In fact, that was a part of the contract they all signed. Yosef, what did you sign exactly? Honestly, the real winner of this fight was Riley and his eye rolls. 
And that's all she wrote! Let's hope Hometowns are more entertaining than whatever the hell I just watched on my television screen. Until then!
Don't miss out on anything happening in Bachelor Nation. Subscribe to our weekly newsletter here. 
Images: ABC/Craig Sjodin; ABC (2); @thebetchelor, @bacheloretteabc /Instagram (2); Giphy (2)
The Best 'Bachelorette' Recap You'll Ever Read: Don't Listen To The Bargain Bin Lie Detector Test

Welcome back, Bachelor fans, to another Tuesday where we get to watch men who have at one point in their lives most definitely measured their penises with a ruler argue about who has more emotional maturity. I'm going to skip all the bullsh*t and just jump right into this week's recap because, and I say this begrudgingly, this week was actually pretty dramatic. I'll give you this one, Chris Harrison JoJo Fletcher! Just the one!
When we last left off, Bennett and Noah were facing off on the two-on-one date. Bennett had just gifted Noah with the equivalent of a humble pie straight out of The Help and was in the process of explaining to Tayshia how this elaborate insult wrapped in Anthropologie wrapping paper was actually a sign of his emotional maturity. *turns up volume* 

Look, all I'm going to say is this: If Tayshia sends Noah home I will riot. Then again, I would like for her to send SOMEONE home at this point since that rose ceremony looks more crowded than an American Idol audition auditorium. 
BENNETT: I'm not a mean guy, it's so easy to be misunderstood in this house.
TAYSHIA: So, what's in the box?
BENNETT: Um
HAHA. Yes, Bennett, I would love to hear you explain how just because you were the mastermind behind this grand gesture of pettiness, it doesn't actually make you petty. Tayshia asks Bennett if he's ever questioned her integrity on this show and he says he hasn't, he just doesn't trust Tayshia's judgment when it comes to Noah. Ummm, that's kind of the same thing, bro! 
Throughout this whole conversation I can't stop staring at Bennett's shoes. He's wearing white sneaks with this suit. Is that emotionally mature? Because it sure ain't age mature. Once you hit 35, the milky white skin of your ankles is officially something I never want to see on my television screen again. 
Noah is up next. If Bennett took the offensive route, Noah takes the defensive. He launches into an attack on Bennett's character, which will probably be the kiss of death for him. She just said she didn't want her time dominated by sh*t talking and drama. He says that Bennett is condescending and speaks to people like they're less than him. All valid points, and something I think they all should have foreseen after the 10th time Bennett name-dropped Harvard into casual conversation. 
Honestly, send them both home. I do not care about this fight. Send them both home and take me to some footage of Chris Harrison dropping his son off at college. Did he get the right Twin XL sheets at Bed Bath & Beyond? Tell me!!
It's time for Tayshia to make her choice, and she's still torn. On the one hand, she's really falling for Bennett and the bougie aesthetic he'll bring to her Instagram feed. On the other hand, she did already force Noah to shave his mustache and can that really be for naught? 
WHAT. SHE SENDS BENNETT HOME?! I was hoping for that, but still. Wow wow wow. I can't wait to hear how he spins this at the next alumni Zoom happy hour. 
View this post on Instagram
Even though Bennett is sent home, she still won't give Noah a rose. He'll have to wait for his dumping at the next rose ceremony just like everyone else. Well, I think she said something like, "I guess I'll see you later" which is the equivalent of "if you f*ck up this rose ceremony for me, you'll wish your mustache was the only thing I took from you." Good luck with that, Noah!
The Rose Ceremony
Noah explains to the men that, like my sanity this season, he is hanging on to Tayshia's good graces by a thread. You can tell the guys are suppressing their disgust with Tayshia's decision one passive-aggressive sip of their whiskey at a time. 
Tayshia tells us that Hometowns are around the corner and that's why she's done with all of this drama. Hold up, what? HOMETOWNS ARE AROUND THE CORNER?! She has 30 men left!! Is she massacring 15 of them tonight at the rose ceremony or something? Is this going to turn into The Purge? 
Okay, wow. The men are pulling out ALL the stops tonight. They're lavishing Tayshia with cutesy gifts straight-up bribes to up their chances for Hometowns: Riley bakes her a cake, Zac hands her a framed picture, Ben gives her a tour of the back of his throat. It's really sweet. 
Wait, there are only five roses up for grabs?! Damn, I was joking before but this really is turning into The Purge now. 
Here's who goes home: Ed, Damar, and Spencer, which means Noah somehow survived another rose ceremony by the budding hairs on his chinny chin chin. I swear this guy is like a cockroach. I wouldn't be surprised if at the final rose ceremony he walks out from stage left to propose and Tayshia is like "damn, I knew I meant to send him home before this."
Ben's One-On-One Date
Tayshia chooses Ben for the first one-on-one date of the week, and in theory I have nothing against this choice. He does touch his hair far too much for my liking, but fine. 
Okay, I would be pissed if JoJo was hosting my date. Chris Harrison is like the botoxed drunk uncle at Christmas who eviscerates your outfit and your life choices in between bottles of wine, but ultimately means well. JoJo is the competition. You don't see Chris Harrison running around in hot little crop tops with perfectly curled hair. What's your angle, JoJo??
JoJo sends them on an elaborate scavenger hunt that's not so elaborate because they're confined to the square footage of the La Quinta Inn. There are a confusing amount of piñatas that hold a singular clue and that concludes the date "activity." I think Ed might have searched harder to find Tayshia's rooms than the production team did in making this date. 
TAYSHIA: You seem too perfect
BEN: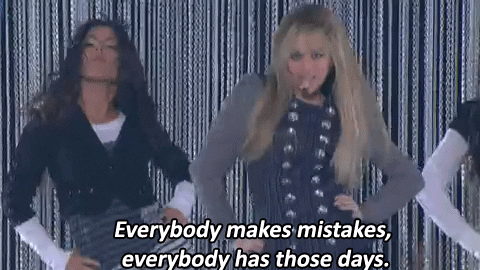 Okay, Ben. I'd take you more seriously if you didn't look like a freaking Ralph Lauren model. 
During the cocktail portion of the evening, Ben elaborates more on his past. He gives a harrowing account of failed suicide attempts in the past few years and his emotional struggles after leaving the military. I'm glad he's still here and is willing to tell his story on national television. That takes guts, and I know the audience back home appreciated his candidness. Tayshia seems to agree and gives Ben the date rose. 
View this post on Instagram
Sidenote: I think it's interesting that ABC keeps giving us these "real" moments from the contestants. ABC came under fire in recent years for being tone-deaf and glossing over traumatic backstories in favor of meaningless drama that upped ratings. I was actually one of those critics, but now I'm not sure I like this new format. 
For a while now I've wanted to see more realness in my reality TV: more diverse cast members, more bodies that aren't size two, more people with Instagram followings below 1k. And ABC has made great steps, don't get me wrong, but the heaviness of these contestants' stories feels strange and a little unsettling when juxtaposed with dates that involve the men fake orgasming over a microphone. I think for me it takes away from the authenticity of these guys and their stories. I know you can be both silly and have had traumatic things happen to you in your life, people are multifaceted after all, but the way ABC flip-flops between the two makes their pain seem gimmicky when I know it's not. If ABC is going to shake the show's foundation by bringing in more diverse contestants, then they need to change up the formatting too to match this new tone. IDK, maybe this is just a transition season and Matt James' season will feel more ironed out, but right now it's not working for me. 
The Group Date
This week, the guys are going to participate in a fun game of truth or dare, but minus the dare and with a lie detector test where their answers may or may not be presented in a court of law. See? Fun!!
Okay, they definitely got this lie detector at the clown store. Like, someone is for sure behind a curtain pressing red or green. Maybe not even a person, just ABC's least favorite intern. Or a monkey throwing feces at a color. Who can say!!
We learn some valuable intel from the Costco brand lie detector test. Things like Noah really misses his mustache and Brendan doesn't want to be within 10 feet of Tayshia's family and—this is just so casual—Riley's name isn't actually his name! I'm loving how shocked and upset Tayshia looks over what is obviously a fake lie detector test. Anyone who has listened to, like, one episode of any true crime podcast can tell you that lie detectors mean nothing. Especially not ones that ABC bought at the mall. 
Dear god, what is Tayshia wearing? Whatever it is, I think they sell it as a duvet cover at Anthropologie.
View this post on Instagram
If there's one thing this fake lie detector test has done, it's forced the men into being honest about their pasts with Tayshia. Ladies, take note. This is the dating version of Scared Straight. All of the men seem to be opening up about their past relationships. Zac talks about his promiscuous days at the Bowl-A-Rama, Riley admits that he changed his name because of its ties to some painful family history, and Noah gets to the bottom of his facial hair issues. Yeah, that seems like an even playing field for sure. 
View this post on Instagram
Like the ulcer I've been living with since the start of this pandemic, who should pop up when you least expect it but Bennett!! He's like "wow… that dress" and I can already tell he's regretting coming here. 
Bennett tells Tayshia he loves her and it's like, ooooh, buddy, this was a bad idea. Whichever producer convinced you to do this is a sadist. I love it. And on that note, I'm outtie! We'll have to wait until next week to see if Bennett can con his way back into Tayshia's heart the same way his parents conned his spot onto Harvard's "rowing team." Until then!
If you're someone who gets emotionally invested in the journey of The Bachelorette, you may also be sensitive to all the #hairbreak moments happening this season. We get it, it's stressful watching the lead get more split ends each week. But it's not as painful as your own hair suffering from heat damage, stress, and other causes of #hairbreak. Pantene's Daily Moisture, Repair & Protect, and Sheer Volume Collections will bring softness, hydration, body, strength, and overall health to your hair. So even though you can't keep Tayshia from giving the Final Rose to the wrong guy, you can stop #hairbreak. Click here to get the Pantene core collection and prevent up to 90% of future damage.
Images: ABC/Craig Sjodin; ABC; Giphy; @its_thesnatchelor, tvgoldtweets ,ginamodicamakeup / Instagram
The Best 'Bachelorette' Recap You'll Ever Read: Why Is It Always Nudity With These People?
Welcome back, friends, to another riveting week of watching Instagram's thirstiest talent gallivant around a La Quinta Inn & Suites! Serious question, guys: is this season ever going to end? We're now eight weeks into this hellscape built from Mike Fleiss's dark quarantine imagination, and Tayshia still has a small football field full of guys left. I worry that Chris Harrison's son will have graduated from college before this godforsaken season ends. *Heavy, dramatic sigh* I suppose that's why there's boxed wine. 
This week, Tayshia seems a little down, which is understandable, because at the end of all this she's supposed to choose one of these losers as a life companion. Lol. Good luck, girl! ABC decides to put some pep in Tayshia's step by setting up the world's saddest brunch and a visit from former Bachelorette JoJo Fletcher. Woooow, pulling out the big guns here. I guess they can't afford to have one more Bachelorette quit on them this season. 
I love that ABC is trying to pass off JoJo as a success story. Sure, she met a man through this show, but that man was also Jordan Rodgers and she's been engaged to him for longer than some of Gen-Z has been alive. So, should we really be taking her advice on love?
We learn that JoJo is not just here to sip on off-brand OJ and the Eggo waffles production stole from the hotel breakfast bar—she'll be playing Bachelorette host while Chris Harrison is moving his kid into college. This explains so much about Chris's sudden work ethic on this show. Mainly that he has one at all these days. He needs to earn that Christmas bonus if he wants to pay for college and keep his kid on the the "rowing team." 
JOJO WALKING ONTO SET LIKE: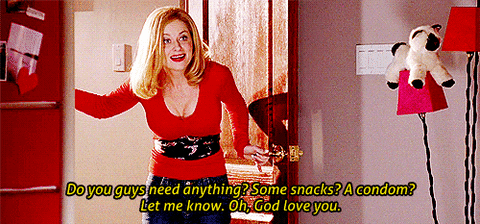 Zac's One-On-One Date
Zac gets the first one-on-one date of the week, and I wish I could be excited for this. It's not that I don't like Zac per se, but he's just so… delicate looking. It's off-putting for me. During their date, Tayshia and Zac must participate in a wedding photoshoot, which is fun because I only have to scroll through 1,000 of these on my IG feed daily. I can barely muster up some semblance of human emotion when it's my closest friends posting their third #tbt of the week of them nuzzling noses with their husbands. Must the insanity continue on my television screen??   
Okay, this just feels cruel. Tayshia just said she's having PTSD flashbacks from her first marriage, and ABC does this to her! What's next? Are they going to make them sit through a faux divorce hearing for funsies?
Zac says that Tayshia is "acting weird." Oh really? What threw you off, Zac? That she looks like she'd like rather chew off her own arm than be in this room right now? Your observational skills are astounding, buddy.
Okay, who is the creative director behind these outfits? Because they should be burned at the stake. If this is some sort of comeback for my arch nemesis and Bachelorette stylist Cary Fetmen, then I should go ahead and just blind myself now. 
View this post on Instagram
TAYSHIA: You were married for less than two years? I was married for less than two years!
ZAC: I love that we can share things like that!
Yes, because nothing says budding romantic future like "I know how to get the dog and the house in a divorce." Also, there are A LOT of divorcees in this group. I know ABC was looking for older, "more mature" men this season, but I didn't realize that every single guy over 30 is also divorced. The future is bleak, ladies. 
Later on in the date, Zac dives into some deep sh*t. He talks about how he had a brain tumor and how that experience messed him up, which led him to substance abuse, getting arrested, and eventually breaking up his first marriage. Once again, ABC is presenting us with fully formed people and their real-life struggles, not manufactured sob stories that are mostly aired to drum up ratings. I mean this is very dark, and ABC could have easily cut this stuff out or whittled it down to just the juiciest sound bites, but instead gave us the full thing. Again, is this progress?
Also, while I'm glad Zac feels brave enough to tell his story on national television, Tayshia did ask him why he was single earlier in the season and I think he gave some variation of a shrug, when actually THIS is why he's still single. The man has seen some sh*t. 
After a night full of soul baring, the two go on a romantic ferris wheel ride, a ride that I'm sure wasn't at all cobbled together by Chris Harrison before taking his leave earlier that day. Their date ends with Zac getting the date rose and (probably) Tayshia giving him an over-the-pants handie for his efforts.
The Group Date
The boys walk into the next group date and the first thing they see is an aging couple embracing in the nude. So… the group date is porn? Because that feels like the natural trajectory of this season.
We learn that the boys are going to be participating in a nude art class, which should be interesting because I'm pretty sure half these guys still openly giggle when they hear the word "penis." *cough* Blake *cough, cough* 
THE GUYS RN DRAWING THEIR FAMILY TRAUMAS: 

Christ. 
Next up on the art class agenda: the men have to create something out of clay that represents "their time with Tayshia." Oh, and they have to do it blindfolded. Considering the only creative bone in these guys' bodies is the linguistic gymnastics they perform when they get caught by a girlfriend for liking a Fashion Nova model's bikini pic on Instagram and need to avoid her wrath, this clay business should be fun.
I see that I'm proven right. Blake just sculpts a massive dick. Bennett uses his clay creation as a thinly veiled excuse to talk about his extravagant number of houses. Speaking of which, did y'all just hear that? I think at the mention of "Hamptons" you could almost hear the sound of his DMs exploding. 

Finally, the men are to create a self portrait. Ah, I see they're going to use the term "self portrait" here loosely. One guy just holds up an empty picture frame, Blake paints a turtledove, and Ivan crafts a makeshift puzzle. Meanwhile, Ben's face every time one of them bares their soul is absolutely priceless. Ben definitely just drew a stick figure and that's it.
He's watching these guys pull out these high-concept art pieces (seemingly out of their asses!!) based on their various childhood traumas, and I have a feeling that the worst thing that's ever happened to Ben was that one time he got turned away from Raya. I wonder how he'll translate "not famous-adjacent enough" into picture form?
Oh my god. What is he doing. OH MY GOD. WHAT IS HE DOING!!! Ben decides to take the self portrait thing literally by presenting himself! In the nude!!!! MY GOD, SHE SAID EXPRESS YOUR EMOTIONS, NOT TAKE YOUR CLOTHES OFF. 
BEN: This is only a small part of me.
Is that his trauma? That he has average dick?!

Even though Tayshia looks like she'd rather spend an evening in a padded cell than listen to one more second of this soul baring, there's still more to this date! We learn that Ben's getting naked was about more than just swinging his dick around. It's a symbolic gesture of body positivity since he's struggled with bulimia. I'm glad he's sharing his story since male eating disorders are hardly ever publicized, I'm just not used to The Bachelorette being so, like, real. 
Eazy's One-On-One Date
Eazy gets the second one-on-one date of the week, and I'm interested to see more of him. All I know is that he's beautiful and an alleged predator and that ABC has declined to comment about it. For the date, the two of them are going ghost hunting for everything but apparently the ghosts in Eazy's past. So, let me get this straight. In addition to being a Fear Factor set, an underground cage fighting ring, and the birth place of the esteemed Grown-Ass Man awards, La Quinta is also the grounds for supernatural energy? Wow, the branding here is all over the place. 
We learn that somewhere on hotel property, a lunatic billionaire died of mysterious circumstances. I'm pretty sure the only historic character this hotel actually has is those two aging nudists on their vacation, but sure, tell me more about this supposed ghost story. 
They go explore all of the "haunted" attractions, and I simply cannot take this date seriously. I think at one point Tayshia turns off a light and an ABC intern throws a doll on a chair. Oooh, scary. Tayshia, of course, lets out a horrific scream and it's like, please. I've seen scarier sh*t in my DMs. What's next? Juan Pablo popping out in a bedsheet as a ghost of Bachelors past?
The ghost storyline proves to be the least shocking part of this entire date, because Tayshia actually sends Eazy home after dinner. To be fair, Eazy did come out of left f*cking field with that love talk. He says that he's falling for Tayshia and that sometimes you can just feel these things in your bones. At the use of the "L" word, Tayshia sends Eazy home on the spot. So, somehow Ed is still on this show but Eazy is gone? Make it make sense. 
The La Quinta ghosts watching Tayshia's choice to send Eazy home #TheBachelorette pic.twitter.com/kAv69SiHxp

— Niki Bell (@nicoletteholly) December 2, 2020
The Two-On-One Date
Noah and Bennett are sent on the dreaded two-on-one date before tonight's rose ceremony. It's interesting that these two are the guys going head-to-head. On the one hand we have Bennett, who has multiple estates in tropical locales. On the other hand, we have Noah, a man who will at one point tonight try and give someone a wet willy. I can see how this choice could be debilitating for Tayshia. 
While waiting for Tayshia, you know, the whole reason these two are even allowed to breathe on our television screens, they exchange barbs that are surely making Harvard reevaluate its admission process. Bennett, being the egotistical dick that he is, decides to gift Noah with a little going away present:
View this post on Instagram
God, I can't wait for Taysha to find out what's in that box. Until next week, kids!
Don't miss out on anything happening in Bachelor Nation. Subscribe to our weekly newsletter here. 
Images: ABC/Craig Sjodin; @bachelorettewindmill /Instagram (1); @nicoletteholly /Twitter (1); ABC (3); Giphy (2); @bacheloretteabc /Instagram (1); @brettsvergara /Twitter (1)
The Best 'Bachelorette' Recap You'll Ever Read: Chris Harrison Deserves A Raise
Welcome back to your regularly scheduled Bachelorette recap! As weird as it's been watching Chris Harrison on my screen on Tuesday nights instead of Monday nights, it's even weirder that we'll be watching grown men throw temper tantrums before being ejected from a hotel lobby during a week that's traditionally been reserved for humbleness and gratefulness. But I suppose since Thanksgiving is cancelled and I'll be spared from drunk relatives making passive aggressive comments about how many crop top pictures I have on Instagram, watching The Bachelorette is the closest I'll get to experiencing that particular holiday spirit. Carry on. 
Last week, my world was rocked when a man whose entire personality is a mustache somehow managed to steal my heart a group date rose on a group date he was not even invited on! Look, I've spent the last week trying to understand the power of the 'stache and I think for me there's a nostalgic factor to it. It reminds me of high school when I crushed on a member of the Young Republicans (back in those days all it took was a frocket and Vineyard Vines croakies to get ya girl going). We were star-crossed because I was (and he used to whisper this part) a liberal and he told me it could never work (he was right). Anyways, now he lives with his parents and works at his daddy's dealership and that feels like the appropriate life cycle for someone who used to show up to Algebra II with the facial hair of a 1970s porn star. 
Moving on. Chris Harrison declares that "Tayshia likes bold," which is an interesting sentiment to say about a woman who continues to choose bland white guys. 
CHRIS HARRISON: I know you all have a lot of strong feelings for Tayshia, now put it in a song!
ME: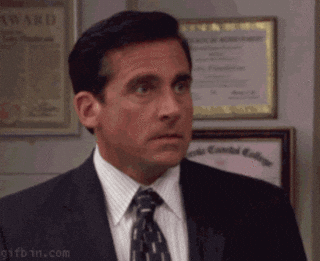 Well, now I know what I'll say I'm not grateful for at the virtual Thanksgiving dinner table. 
Chris tells the guys that they will be competing in a songwriting competition even though literally nobody asked for this. It's unclear as to if this is an official group date or if the men now have to compete to be on a date in general. The winner of this "date" will get to spend the rest of the evening with Tayshia. 
The men go off to write their sonnets and it's… not going well. I have a feeling the last time these guys wrote anything it was a DM to a Russian bot disguised as a Fashion Nova Instagram model.   
BENNETT: I've spit some flow in my time.
ALSO BENNETT: 

Dear god, Bennett is rapping about brie. OF COURSE he's rapping about the contents of the cheeseboard at his last alumni get together.
The rest of the guys' performances range from "slightly cringe" to "I wish I was dead I'm so uncomfortable." Honestly, Ivan and Demar put on decent performances and by "decent" I mean my ears didn't completely bleed. In the end, Ivan wins the one-on-one time with Tayshia.
Ivan's One-On-One
Back at the hotel, the other guys question Tayshia's choice for the one-on-one date. Noah is acting far too confident for a man who is a walking punchline, and I love it. Say what you want, but the man makes for good TV! I also love that he's now decided to brand himself as "bold." Chris Harrison used that word one time and looked in Noah's general direction while he said it, and now Noah is about to change his Instagram bio to "the BOLD guy from The Bachelorette." I swear, you give these contestants an inch, and they turn it into a marketing ploy for a FabFitFun deal. 
Meanwhile, on Ivan and Tayshia's date, their alone time starts off rocky at best. Tayshia comes up with a "game" to pass the time which involves walking on furniture and an uncomfortable amount of giggling. Oh, Tayshia. This is not a game, this is a psychotic break!! How bored are you?? A sh*tty sober version of True American is actually the saddest date I can think of. 
Even though I just mercilessly mocked this date, know that it's only because I'm 100% dead inside. But if I did have a heart that wasn't a charred, shriveled tumor of a thing, I would admit that actually Ivan is a real treat. It's funny because if this were a normal season of The Bachelorette and the cast wasn't shackled to the property line of La Quinta, I don't think he would have gone as far on this show. He's quiet and thoughtful and just a little bit awkward, which usually makes for a three-episode character arc MAX. He's honestly too good for this show, but I'm glad he's still here. Congratulations kids, you have my blessing!

In a rare show of authenticity, ABC doesn't cut the part of the episode where Tayshia and Ivan discuss the Black Lives Matter movement and their feelings about growing up biracial in America (Tayshia is part Mexican and Ivan is part Filipino). Normally, this is the part where I'd make a snarky comment about ABC capitalizing off of genuine human pain, but honestly I'm just glad they're giving this issue the time and attention it deserves. I'm used to them producing content that involves a soundbite of something real sandwiched between shots of contestants engaging in activities that would likely bring dishonor to their family names. Is this what progress looks like?
Unsurprisingly, Ivan gets the date rose and probably every single woman in America (myself included) will be sending him nudes in his DMs. I still think he's way too good for this show. He's attractive, emotionally available, and has a job that doesn't require a swipe up code. Tayshia, I beg of you, don't f*ck this one up!
The 'Fear Factor' Group Date
The losers of the song writing contest get to go on a second group date, and ABC doesn't even try to explain the reasoning behind this. This isn't the live audience on Ellen where everyone gets to be a winner! 
I love that even when the contestants are allowed a second chance to impress Tayshia, they're still on a date where the sole purpose is to humiliate them. It appears that watching Blake struggle with an accordion just scratches the surface for what ABC has in store for them. Now, the guys are tasked with participating in an elaborate version of "truth or dare." The dare portion will take place during broad daylight (all the better to watch the monkeys dance), while the truth portion will take place at night during the cocktail hour. I'm sure plying the guys with alcohol from the hotel's bottom-shelf liquor supply will play no role in dispensing these "truths." Carry on. 
It turns out by "truth or dare," ABC was really going for a demented version of Fear Factor. The guys are tasked with a number of zany dares, like exposing themselves to Chris Harrison, pretending to cum over a loudspeaker, and downing ghost peppers before delivering a fake proposal. Classic. 
Hot takes from the dare date:
1. I love that the guys manage to catch Chris Harrison between bites of lobster on his casual lunch break. My breaks from work usually involve me crying softly on the floor of my living room while my dog looks on uninterestedly, but different strokes and all that. 

2. These "cum cries" are crimes against humanity and should be prosecuted as such. Have these guys never watched porn before? Where are these sounds coming from?? No one's has a more unsettling performative orgasm than Blake, who decides to hump the podium and jizz a little bit—but only for authenticity's sake!! I think at one point Eazy says that Blake needs Jesus, and I would add maybe an exorcist as well.  
Nothing of real interest happens during the truth portion of the game. I was ready for one of the guys to admit his first sexual experience was with a random cousin, or he has a finsta, or literally anything that could be defined as "interesting" or "shocking" but alas here we are. Bennett reveals he was engaged once before but broke it off for reasons that are mumbled under his breath, and are so garbled that not even production could decipher it for the subtitles. He admits that he feels strongly for Tayshia and I love how shocked he is at having genuine human emotions for another person. He usually reserves those kinds of sentiments for occasions where he gets to name drop his alma mater. 
Zac and Tayshia also have a moment in the hot tub that feels weirdly intimate for two strangers hanging out on public hotel grounds. They cap off their time together by testing how chlorinated that hot tub truly is. For the hotel's sake, I hope there are toxic levels in there, judging by all the groin rubbing happening on my screen. This display of slap and tickle adoration wins Zac the group date rose (and probably a staph infection). 
The One-On-One Dates No One Asked For
Ben and Ed are the only guys feeling uneasy about their time with Tayshia this week. If you'll recall, last week Ben was scolded on the group date for not making time to talk to Tayshia during the cocktail hour, and Ed… well he just has a lot of ground to make up for having a neck like his.
They both have the grand idea to sneak off to Tayshia's room because nothing says thoughtful, romantic grand gesture like knocking on a woman's door on her goddamn day off. I can't wait to see how this strategy plays out for them. 
HAHAHAHA. I guess Ed's producer hates him, because he ends up at Chris Harrison's door instead of Tayshia's. I love that even though this is clearly the wrong room, Ed still  thinks Tayshia must be in the room somewhere. The budget isn't that tapped, Ed! They are allowed separate rooms!
Also, let's all take a moment to process that it's 2:30 in the morning and not only is Chris Harrison awake, but he's got a fresh bottle of white on ice. 
View this post on Instagram
Okay, is it just me or does Chris Harrison look fuuuucked up tonight? Like, Ed caught him right as the chardonnay hit the sweet spot with his Xanax? 
Meanwhile, Ben does find the correct room, proving that his producer has an ounce of human kindness. He apologizes to Tayshia for not speaking to her during the group date and because it's 2am and she's sleep deprived she accepts his apology. 
The Rose Ceremony
Going into the rose ceremony tonight, patience is stretched thin: the men's with Noah and mine with this plot line. As if sensing he's not been given nearly enough screen time to warrant him having to shave off his mustache, he rolls up his sleeves and gets to stirring the f*cking pot. 
NOAH: I thought what we had was electric, Tayshia.
ME: Please never use the word electric again.
His first move is to bring up his grievances to Tayshia. Normally, I'd say this is the kiss of death for any contestant but Noah is masterful in his manipulation. He doesn't say "mommy the other guys are picking on me." No, instead he says "mommy the other guys don't respect your integrity" and all but lights a match to their reputations. *slow clasps* You gotta admire his ingenuity! 
After this conversation, Tayshia hauls ass back to the rose ceremony to give the guys a verbal spanking they don't really deserve. Honestly, I think this is the most I've lived this entire pandemic. *turns up volume*
Okay, Taysha is actually a very tame angry. Booooooo. Where are the tears? The huge, hiccuping sobs and mascara-running money shots? If I wanted to hear someone say "I'm not mad, I'm just disappointed" I would pick up my mom's FaceTimes. 
TAYSHIA: If any of you have an issue with my judgement then there's the door, bitches.
NOAH:

Tayshia decides she's heard enough from these losers and wants to start the rose ceremony immediately. I don't blame her, I've had enough of their sh*t and I only have to spend two hours a week with them. Tayshia sends Chasen, Kenny, Jordan, and precious angel Joe home because I guess we aren't allowed nice things. Joe, buddy, call me!
And that's a wrap, y'all! See you hoes next week!
Images: ABC/Craig Sjodin; Giphy (2); ABC (3); @tvgoldtweets /Instagram (1); @tenor (1)
The Best 'Bachelorette' Recap You'll Ever Read: Let's Get Ready To Rumble
Hello and welcome back to your regularly scheduled Bachelorette recap! Last week Tayshia took over as Bachelorette, and so far her reign has had a lot of highs and lows for me. The highs being a grown man whispering, straight-faced at the camera, "I'm hanging on by a piece of floss" and the lows being ABC trying to pass off basic activities any person can do on a hotel's property as romantic, once-in-a-lifetime dates. But, you know, I ran out of high hopes for Tayshia the minute she described John Paul Jones as "serious" and "emotionally mature." 
The Grown-Ass Man Group Date
Moving on! This week there is absolutely no preliminary bullsh*t as we dive headfirst into the first group date. I, for one, cannot wait to see how far the producers have strained their creative muscles to contort one menial hotel guest activity into some sort of extravagant date. Perhaps a romantic one-on-one during the hotel's continental breakfast hour? A fun-filled group date of walking to the ice machine? The world 190,000 sq. feet of property is truly their oyster. 
For this group date the men are going to compete in a Grown-Ass Man competition, because apparently that is the only way to tell if a grown man has actually reached maturity. Ladies, take note. The competition will contain three components: brains, brawn, and chivalry, and will be judged by human tear duct Ashley I and her former Arby's manager husband, Jared. Yeah, that feels legit. While we're at it, why not bring the men's mothers over to judge which one of their special snowflakes is the specialest out of all the snowflakes?

Well you certainly won't find one here, Tayshia!
Now, that we've established the rules of the game, let's take a moment to fully process where such an esteemed competition is taking place: the basement of this resort. That's right, in order for Tayshia to find herself the elusive and very rare "grown-ass man", she needs to be sequestered in a bunker listening to a bunch of dudes try and answer 2nd grade math questions. *looks skyward* You're right, God, we did deserve 2020. 
Okay, Bennett went to Harvard like Olivia Jade went to USC. Why doesn't he know basic math and spelling??
The brains portion of the competition will absolutely haunt my nightmares. I know there are a lot of former pro athletes this season but MY GOD how did this many children get left behind in their education? The brawn portion is not much better. Each guy is paired with another guy to face off in some weird feats of strength thing that involves dragging the weaker man's body over a finish line where… flowers are waiting? Yeah, that doesn't scream toxic masculinity AT ALL. 
Finally, we arrive at the chivalry portion, where the men are instructed to wine and dine Tayshia with breakfast in bed. I have a feeling most of these guys consider "breakfast in bed" to be providing a woman with water and Advil before sending her off in an Uber, so this should be interesting.  
CHASEN: I am the main course.
ALSO CHASEN: 

I'm glad my bar was set exactly where it was supposed to be!
Ed wins the Man Child award and is forced to carry around a fake baby for the remainder of the date. Tayshia says she's proud of him for being such a "good sport" and I'm glad that this is where the bar is at in 2020 for men: hoping he won't cause a scene after losing at something trivial and meaningless. Got it. 
Meanwhile, Bennett, who butchered more of the English language than any of my 7th grade MySpace posts ever did, somehow wins the Grown-Ass Man award. I guess Ashley I confused "intimacy" with willing to breathe the same air as a woman? Well, she did marry Jared, a man who tried and failed to date literally anyone else in Bachelor Nation before marrying her, so that tracks. 
As we move into the cocktail hour the word "grown-ass man" has been thrown around no less than 25 times in the last five minutes. If this were a drinking game I would be in a hospital somewhere getting my stomach pumped.
Mr. Man Child and Mr. Grown-Ass Man are showing real growth and maturity this evening as they sit in a corner and pettily talk sh*t about everyone else on the date. I just think it's rich that Ed and Bennett are going to talk smack about Chasen not knowing very many adjectives when the below spelling atrocity happened mere hours before:

Tayshia seems to be having a good conversation with Ben. She says that she's looking for someone to build an empire with her, and I'm worried she doesn't know the meaning of "empire." Selling his and hers FabFitFun boxes is not an empire, Tayshia!!
Tensions are HIGH between Ed, Bennett, and Chasen. It's unclear how the beef started exactly, but Ed wants to bring up his "concerns" with Tayshia. His biggest issue with Chasen? That he's here for the Instagram followers. Oh my god, SO IS TAYSHIA! She needs that kind of ambition for her empire!! 
CHASEN: I don't like that you're getting in the way of my relationship with Tayshia.
ED: Why don't you and your medium sized shirt sit down. 
WHY DON'T YOU AND YOUR MEDIUM SIZED SHIRT SIT DOWN. I just spit out my wine all over my poor, unassuming dog. I'm dead. 
As Chasen and Ed continue to exchange barbs that would embarrass even a kindergartener, the rest of the men watch from afar with the smuggest of expressions on their faces. Too smug, in my opinion. I hate to break it to you, kids, but you're not better than those losers. You're all losers! Ivan, I suppose, is the least loser-y of them all because he wins himself the group date rose. Amazing. 
The Rose Ceremony
Because this is 2020 and nothing makes sense, ABC has decided to immediately transition into a rose ceremony. I would say I have emotional whiplash but that would suggest that 2020 has left me anything else to care about. 
Ed and Chasen's beef continues into the rose ceremony. Chasen says that, yeah, he did use the word smoke show to describe both Clare and Tayshia, but how else is he supposed to compliment a lady? Take the time to learn about her life and personality in ways that feel genuine and meaningful? Don't be crazy!! Also, I love how Chasen announced his adjective to them all like he was proud of himself for coming up with one at all. Oh, sweetie. It was a good try!

Okay, Ed needs to stop bringing up his Chasen drama with Tayshia. Doesn't Carlos's dad know that the lead never keeps the guy that rats on the other guys? Ed says that Chasen "got physical" with him and that feels like an extreme exaggeration of what actually happened, but fine. And you know what? Chasen actually attempts to apologize! I mean, I'm sure this apology comes from the most sincere places in his heart and has absolutely nothing to do with the sponcon deals he's worried he'll lose if he's branded the villain this season… right?
In typical Man Child fashion, Ed will not accept Chasen's apology and proceeds to make a scene. Now, I ask you, what kind of example is that to set for Carlos, Eddie? Hmm?
As the fight escalates, Zach C lets us all know that he couldn't give a flying f*ck about this drama. I believe his exact words were something like: "I couldn't care less, let's just party" and then he pulled out some molly. I paraphrase. 
The rest of the rose ceremony goes on uneventfully. In the end Montel, Peter, and Jay get sent home, which tracks because before I wrote those names down I had never heard them before in my life. I'm sure you were great though, boys!
The Wrestling Group Date
Ah, yes, another group date that will take place in the hotel basement. It looks like ABC is really going to embrace the whole "finding love in a hopeless place" thing. For the second group date of the week, the men will be participating in a live wrestling match. I say "live" as if the audience will consist of more than just the hotel cleaning staff and whatever guys production was able to scrounge up who weren't too sloshed off their hotel mini bars. 
Chris Harrison asks Tayshia if she thinks the men are any good at wrestling, and she answers with the most half-hearted "yeah" that has ever been uttered in history of yeahs. It's less like a "yeah, we're going to see some real examples of athletic prowess" and more like a "yeah, does this hotel have a first aid kit?"  
View this post on Instagram
Christ.
I can't believe they're oiled up. I feel like we're watching Old School. Also, are you f*cking kidding me? They put Joe against Eazy in the line up? Joe is going to get destroyed! How are these two in the same weight class?!

What was marketed as a day of friendly competition and wholesome fun has quickly turned into an all-out bloodbath. I love that they encouraged people to fight to the death in this cage match and then are surprised that these people actually bleed. 
Ed must see the bloodlust in Chasen's eyes, because he quickly comes up with some half-hearted reason for him to get out of their match. He says something about his knees, but I've had more concrete excuses to get out of my high school gym class. Maybe next time say "it's a lady thing" and pair it with an embarrassed shrug? That always worked for me!!
CHRIS HARRISON: What do you mean you can't fight? You're built like a brick outhouse. 
Chris, WHERE are you getting these phrases from, bro?
With Ed out of the picture, Chasen has no one to challenge him. This prompts Noah, who wasn't even on the group date, to volunteer as tribute for the fight. Side note: I didn't write the recap last week so I didn't get to give my first impression of Noah when he strolled into this season. I know you've all been on the edge of your seats,  so here it is: that boy is FINE. I'm not sure if it's the porn 'stache or the entitled way he walks into a room like he's got his daddy's lawyers on speed dial, but it is all working for me. 
But back to the fight: Noah decides to whip off his shirt and lube himself up in oil before bouncing over that fence with all the youthful energy of a guy who has literally never been turned down for anything a day in his life. Though he doesn't actually win the fight, Tayshia lets him finish out the group date with the rest of the guys. She says it's because Noah was willing to "jump a fence" for her and I would just like to point out that the last man who jumped a fence on this franchise turned out to be a legitimate stalker. So. 
Not only does Noah get to go on this group date, but he monopolizes most of Tayshia's time. She seems transfixed by his mustache and I'm telling y'all, that thing has power. It's unexplainable. 
View this post on Instagram
The rest of the men are naturally livid at this turn of events. I think it's interesting that they think Tayshia couldn't possibly be interested in Noah because he's a little younger than her. Honestly, I think Tayshia's type is blonde idiots. I mean let's take a look at her dating history: First, she dated Colton whose fence jump was a national punchline, and then she professed her love to John Paul Jones, who is the human equivalent of a golden retriever. The history speaks for itself!
OH MY GOD IS SHE MAKING HIM SHAVE HIS MUSTACHE?! The 'stache is his entire personality! The whole source of his charm and power! Why is she making him do this?And why is she waving that razor around like this is some weird, erotic form of foreplay?
View this post on Instagram
Just as Tayshia is about to hand out the group date rose, Ben asks to steal some time with her. She shoots him down, and now I'm starting to remember why I hate Tayshia. She kind of sucks. There aren't strict rules about when the night has to end, so nice try sweetie!! Instead Noah, a man who wasn't even on the group date, wins the group date rose and a nude from me in his DMs. 
Before I end this recap I just wanted to give an honorable shout-out to Joe. I know I barely mentioned him here, but don't you worry, he is definitely on my radar. Joe, if you're reading this, you are a rare gem and a national treasure. Here's hoping ABC doesn't do you dirty. And on that note, I'm outtie. Until next week, hoes!
Don't miss out on anything happening in Bachelor Nation. Subscribe to our weekly newsletter here. 
Images: ABC/Craig Sjodin; Giphy (3); ABC (1); @datecardpod /Instagram (1); @thesnactchelor /Instagram (1); @thebachelorbruhhh /Instagram (1); Halloweencostumes.com (1)
WTF Is Going On At The 'Bachelorette' Resort?
We were already unsure of what was going on with the upcoming season of The Bachelorette, but as of today, things are officially out of control. After filming got underway last month at California's La Quinta Resort & Club, the traditional Bachelorette process was quickly upended when Clare Crawley apparently made her final decision after less than two weeks of filming, and left the show. The two weeks since have been a whirlwind of rumors, spoilers, and conspiracy theories, with numerous sightings of Bachelor Nation veterans on the La Quinta grounds.
Initially, it was all about Tayshia. Once the Clare Crawley news broke, it was all but confirmed that Tayshia would be taking the throne as this season's Bachelorette, and the response was extremely positive. It was reported that the beginning of the season would still document Clare's brief search for love, and then it would be all eyes on Tayshia. But within a few days, the plot thickened even further when both Hannah Ann Sluss was photographed at the filming location, speaking with one of the producers. On top of Hannah Ann's mysterious arrival, eagle-eyed fans found social media clues that Becca Kufrin, Sydney Lotuaco, and Ashley Iaconetti were also at the resort. No matter how hard we try, we will never truly escape Ashley I.
With the many familiar faces purported to be at the resort, theories ran wild about what could possibly be happening. One viral twitter thread—from someone claiming to be an inside source—claimed that there would be a panel of Bachelorettes, each looking for love. This theory was bolstered by numerous reports earlier this month that Becca Kufrin and Garrett Yrigoyen had broken up, after a tumultuous summer for the couple. But then, a cryptic Instagram comment from Becca on an E! News post called their relationship status into question, and we haven't gotten any updates since. (Becca, please update us, we're dying out here!) People also brought up the possibility of them having a mini-Bachelor In Paradise at the conclusion of The Bachelorette, which would make sense for Hannah Ann (and maaaaaybe Becca), but with Ashley I and Sydney both in relationships, it's unclear why they would be on the invite list.
Basically, no one knows what the f*ck is happening, but today, everything we knew, or thought we knew, or thought we maybe kind of knew, is all back up in the air, because Clare Crawley is BACK. Yes, I have a headache too. On Sunday, Clare was photographed at La Quinta with Chris Harrison and executive producer Bennett Graebner. In the photos, Chris is wearing a suit, Clare looks great in a red dress, and there are production lights visible in the background, so they're clearly filming something—BUT WHAT? Are they going to have another rose ceremony just so Clare can pick Dale one more time? Did something go wrong, and they already broke up? I'm not even going to bother to make a guess, because the possibilities are almost infinite.
Here's your daily dose of bachelor whiplash. Is Clare filming again??? pic.twitter.com/DWD83RO4Gv

— The Betchelor🥀 (@betchelorpod) August 17, 2020
This could all just boil down to something in her contract that she had to film, but considering the quarantine procedures they're supposed to be following, it seems odd how many people are being brought in and out of this resort. Like, isn't the point of a bubble that people aren't really supposed to come in? I understand the whole Tayshia switch-up, but there have been more people coming and going from the Bachelorette bubble than my local urgent care clinic.
Another wrench in this whole ~quarantine~ situation is that Chris was supposedly self-isolating for 14 days after he recently left the production bubble to drop his son off at college. He Instagrammed a photo from the Texas Christian University campus on August 11th, which was not 14 days ago, in case your math skills are rusty. In the interim, it was reported that JoJo Fletcher would be temporarily taking the hosting reins, which seemed like a random choice, but at this point, there are obviously no rules. But apparently that whole story wasn't fully true, because Chris is back on set (and mask-less) less than a week after traveling back to California. If they were only going to make Chris quarantine for ~five days, couldn't they have just waited to film any of his scenes until he was ready? At this point, he basically only shows up for the rose ceremonies anyway, so why even drag JoJo into this whole clusterf*ck?
So will this upcoming season of The Bachelorette be the most dramatic ever? Probably, yes, but it might just be because we can't figure out what the hell is going on. I guess it will be fun to see so many familiar faces, but also… can they chill for a second? We're here for the drama, but we are also TIRED, ABC.
Don't miss out on anything happening in Bachelor Nation. Subscribe to our weekly newsletter here. 
Images: ABC/John Fleenor; betchelorpod / Twitter