Did Clare Crawley Go To Prom? An Investigation
In case you haven't been tuning into The Bachelorette(s?), Clare Crawley has basically been walking around with one giant-ass target on her back ever since she let her lady boner fly high the second Dale stepped out of the limo. In a matter of two 2-hour episodes (equating to like, 36 minutes of airtime when you take out the commercials), her suitors have been chastised for not stealing her away quick enough, forced to relive their childhood traumas, and turned into sexual pawns in a game of strip dodgeball. 
Needless to say, this week's episode left a sour taste in the wine-ridden mouths of Bachelor Nation for many reasons, but one in particular has led to yet another Internet debacle after Clare's chat with Chasen (and don't ask me to put a name to a face, because with a name like Chasen, all else becomes irrelevant).
During yet another riveting round of "why am I so unlovable?", Clare Crawley, a 39-year-old future Housewife of Sacramento, told Chasen she felt "invisible" in high school and that she never attended her prom after he admitted to being a high school hermit himself. And I repeat, the words, "Nobody even knew who I was in high school," came out of her mouth. Mind you, this is no sweet, doe-eyed Desiree Hartsock we're talking about. Clare might be batsh*t crazy, but the bottom line is she's hot, and would've easily won the senior superlative for "Most Likely To Become A MILF." 
In the context of the episode, the prom comment wasn't that important, and would've quickly been forgotten if not for the resulting social media controversy. That's right folks, we've got a #PromGate on our hands. For something so dumb, this story has a surprising amount of plot twists, so let's break down the (un)important question at hand: DID CLARE CRAWLEY GO TO PROM?
The controversy was ignited when, after the episode aired, one woman got word of Clare's confession, and her ears perked right up. She took to Instagram to post photos of her husband at a school dance with his date: the one and only Clare Crawley.
The original post has now been deleted (you'll see why in a minute), but the caption of the post read, "My husband took @clarecrawley to senior prom, @clarecrawley you went to prom. #bachelorette #clarecrawley #seniorball #1999 #hothusband."
Everything else aside, mad respect for the #hothusband hashtag. Power move. Truly, messy social media behavior doesn't get much better than this. But here's where it gets even better. Clare quickly got word of #PromGate and did some damage control by responding to another person claiming she'd been "exposed" with an articulate explanation of what really went down. 
She said, "Lol actually not. You do know there is more dances in high school that are NOT prom? Turns out it's just someone digging up old photos. (why she keeps her husband's old dance pics I'm not sure) I went to a new school senior year and in fact DID NOT go to prom just like I said."

Ok, I don't think it's super weird to have old pictures from high school, but Clare poses a pretty solid argument in that there are like 12 different high school dances. Pretty sure I went stag at Homecoming, became half a virgin at Winter Formal and learned that tequila was the actual devil at Prom. It's really just common knowledge. That said, I'm not sure why anyone would lie about something as minuscule as attending their high school prom, so Clare's argument kind of felt believable. 
It's impossible to tell just from the photos if they were from prom or another dance, but I went ahead and used my grade-A high school knowledge to do some simple addition anyway. Let's circle back to alleged prom date's wife and her savagery once again. One of her hashtags is the year #1999, and if we subtract 1999 from Clare's birth year of 1981, we get 18, which is the age of your average high school ~senior~. Was this dance at Clare's new school? Was she old for her grade? Prom or not, I still have questions.
But by Wednesday night, it appears that our original poster had a change of heart, and by that I mean her husband most likely saw what happened and freaked out. She deleted her original post, and posted an apology to Clare, saying that she "miss understood" (sp.) and that the photos were from another dance.

In the caption, she added that she "made a huge mistake at the expensive @clarecrawley." Honestly, this woman deserves an award for her spelling and grammar, because I needed a laugh today. I'm not sure this actually qualifies as a "huge mistake", but I get why she's embarrassed. There's nothing worse than realizing you were loud and wrong, and the woman has since made her Instagram account private.
So for now, it appears that Clare was telling the truth about missing out on prom, and I wish her all the best in working through that trauma. But maybe she should spend a little less time making passive aggressive comments on Instagram—just a thought! In the end, #PromGate turned out to be pretty lame, but I'm sure next week's group therapy session episode will have some fun new memories to unpack.
Don't miss out on anything happening in Bachelor Nation. Subscribe to our weekly newsletter here. 
Images: ABC/Craig Sjodin; boymommerch, themorningtoast / Instagram
WTF Is Going On At The 'Bachelorette' Resort?
We were already unsure of what was going on with the upcoming season of The Bachelorette, but as of today, things are officially out of control. After filming got underway last month at California's La Quinta Resort & Club, the traditional Bachelorette process was quickly upended when Clare Crawley apparently made her final decision after less than two weeks of filming, and left the show. The two weeks since have been a whirlwind of rumors, spoilers, and conspiracy theories, with numerous sightings of Bachelor Nation veterans on the La Quinta grounds.
Initially, it was all about Tayshia. Once the Clare Crawley news broke, it was all but confirmed that Tayshia would be taking the throne as this season's Bachelorette, and the response was extremely positive. It was reported that the beginning of the season would still document Clare's brief search for love, and then it would be all eyes on Tayshia. But within a few days, the plot thickened even further when both Hannah Ann Sluss was photographed at the filming location, speaking with one of the producers. On top of Hannah Ann's mysterious arrival, eagle-eyed fans found social media clues that Becca Kufrin, Sydney Lotuaco, and Ashley Iaconetti were also at the resort. No matter how hard we try, we will never truly escape Ashley I.
With the many familiar faces purported to be at the resort, theories ran wild about what could possibly be happening. One viral twitter thread—from someone claiming to be an inside source—claimed that there would be a panel of Bachelorettes, each looking for love. This theory was bolstered by numerous reports earlier this month that Becca Kufrin and Garrett Yrigoyen had broken up, after a tumultuous summer for the couple. But then, a cryptic Instagram comment from Becca on an E! News post called their relationship status into question, and we haven't gotten any updates since. (Becca, please update us, we're dying out here!) People also brought up the possibility of them having a mini-Bachelor In Paradise at the conclusion of The Bachelorette, which would make sense for Hannah Ann (and maaaaaybe Becca), but with Ashley I and Sydney both in relationships, it's unclear why they would be on the invite list.
Basically, no one knows what the f*ck is happening, but today, everything we knew, or thought we knew, or thought we maybe kind of knew, is all back up in the air, because Clare Crawley is BACK. Yes, I have a headache too. On Sunday, Clare was photographed at La Quinta with Chris Harrison and executive producer Bennett Graebner. In the photos, Chris is wearing a suit, Clare looks great in a red dress, and there are production lights visible in the background, so they're clearly filming something—BUT WHAT? Are they going to have another rose ceremony just so Clare can pick Dale one more time? Did something go wrong, and they already broke up? I'm not even going to bother to make a guess, because the possibilities are almost infinite.
Here's your daily dose of bachelor whiplash. Is Clare filming again??? pic.twitter.com/DWD83RO4Gv

— The Betchelor🥀 (@betchelorpod) August 17, 2020
This could all just boil down to something in her contract that she had to film, but considering the quarantine procedures they're supposed to be following, it seems odd how many people are being brought in and out of this resort. Like, isn't the point of a bubble that people aren't really supposed to come in? I understand the whole Tayshia switch-up, but there have been more people coming and going from the Bachelorette bubble than my local urgent care clinic.
Another wrench in this whole ~quarantine~ situation is that Chris was supposedly self-isolating for 14 days after he recently left the production bubble to drop his son off at college. He Instagrammed a photo from the Texas Christian University campus on August 11th, which was not 14 days ago, in case your math skills are rusty. In the interim, it was reported that JoJo Fletcher would be temporarily taking the hosting reins, which seemed like a random choice, but at this point, there are obviously no rules. But apparently that whole story wasn't fully true, because Chris is back on set (and mask-less) less than a week after traveling back to California. If they were only going to make Chris quarantine for ~five days, couldn't they have just waited to film any of his scenes until he was ready? At this point, he basically only shows up for the rose ceremonies anyway, so why even drag JoJo into this whole clusterf*ck?
So will this upcoming season of The Bachelorette be the most dramatic ever? Probably, yes, but it might just be because we can't figure out what the hell is going on. I guess it will be fun to see so many familiar faces, but also… can they chill for a second? We're here for the drama, but we are also TIRED, ABC.
Don't miss out on anything happening in Bachelor Nation. Subscribe to our weekly newsletter here. 
Images: ABC/John Fleenor; betchelorpod / Twitter
Does ABC Actually Want 'The Bachelor' To Be Spoiled?
For the last 18 years, ABC has slowly sucked the will to live out of us with a torture device known as The Bachelor. I hate this show. But my god, I LOVE this show. You know what I mean? In the beginning, it was gripping because reality TV was relatively new, and we got to see people genuinely fall in love. In the end times (that's us now, am I right COVID/murder hornets/Isaias?) it's gripping because of the unconventional endings and the overwhelming desire to know which blonde women from the South will end up with the best FabFitFun sponsorship when it's over. But, through the years, one thing that's remained constant in Bachelor Nation is its disdain for spoilers. That's right! Bring on the racists and the sex offenders, but don't you DARE spoil this contrived mockery of modern courtship for the masses. Or at least, that's what they say. But I've got another theory. I think ABC actually LOVES having the season spoiled. And, dare I say it…they may even spoil it themselves. Allow me to explain. 
First, let me lay out the evidence that ABC claims to hate spoilers. Just last season, Chris Harrison went on Almost Famous, Ben Higgins' and Ashley I's podcast, and told them that spoilers "ruin people's lives," are "disrespecting the hard work done by writers and producers," and that people who spoil the season "have no self-worth."

Oh, Chris. That's cute. But people with no self-worth are busy ruining their lives by texting their cheating ex 73 times at 1am (hypothetically!), they don't spoil The Bachelor. Producers also make the contestants sign an NDA when they go on the show, which of course includes a clause forbidding them from revealing the ending. 
But even with that clause and Chris Harrison publicly cursing Reality Steve's name, somehow spoilers get out. Every season since Jason Mesnick's, actually, and I know like 75% of you reading this were still wearing a diaper when he was publicly changing his mind (ugh, men). So, spoilers have been a part of the Bachelor franchise for a long time—longer than March 2020. And of course there are some reasons for this that don't involve an underpaid production assistant getting wine drunk and chatty in a public place near a recording device. Obviously The Bachelor is a big production, and they have dates out in public, so naturally people are going to see them, take pictures, and tweet about it. And some seasons the lead even spoils it themselves. Kaitlyn Bristowe actually posted a Snapchat in bed with her winner Shawn Booth before the season finished airing. 
Well Kaitlyn just gave away who won the bachelorette on snapchat @RealitySteve pic.twitter.com/MlbIX3fNQx

— Graceanne Parks (@GraceanneParks) June 13, 2015
So, like, did Kaitlyn get in trouble for this? If she broke this clause in the NDA and didn't get sued, can contestants on the show finally talk about "controversial topics" like feminism? Please hit me back, Bachelor lawyers. And, if she didn't get sued, doesn't that just further the idea that, at the very least, ABC doesn't really care if their show is spoiled? The only consequence for her actions that I could find was when Jimmy Kimmel told her that ABC was "very, very mad." Well! I didn't know they were very, very mad! Two very's! That should certainly serve as a strong deterrent to other contestants.
So, of course, plenty of people, spies and dummies alike, are spoiling The Bachelor. They have never been able to contain it. My bet is that ABC decided that if you can't beat 'em, join 'em. Because we have finally made it to my star witness, the season that has me all riled up, Season 16 of The Bachelorette, aka The Clare Catastrophe™ . The Clare Catastrophe™ began all the way back in March, when Clare Crawley, woman who talks to crabs, was announced as the Bachelorette. And then her season was immediately put on hold due to COVID-19. That makes sense, they're swapping a lot of bodily fluids over there. But now that we have the virus under control (lol I am a mole person and everyone is still dying) they began filming in July in one isolated location. One isolated location I might add, that immediately got leaked. That means no going out in public on dates, no leaving the property at all, and STILL spoilers got out. I'm no genius, but I'm pretttyyyyy sure that means that someone on location had to be the one to spill the metaphorical beans, no?
You can find our full explanation of The Clare Catastrophe ™ here, but I'll give it to you quick to prove my point. First, Reality Steve found out that Dale Moss got the first impression rose. HOW WOULD ANYONE WHO WAS NOT THERE KNOW THAT? The call was coming from inside the house! And then we had the Reddit post that outlined pretty much EXACTLY what happened with Clare, and how Tayshia was coming in to replace her. AND THEN we have this Instagram account that revealed EVEN MORE about why Becca and Hannah Ann have shown up. 
Sorry for all the caps, guys, I realize this looks like an email from my grandpa, but I am THAT jazzed up about it. Because at this point they just want people to speculate. They could have easily made sure that no one knew Hannah Ann was coming and locked down the location, but they didn't. 
So, we have the fact that the information about Clare's season leaked even though they were quarantined for filming. And sure, some of the information could have been from contestants that were called back, but that doesn't account for the location being leaked, the first impression rose info, and the story that was posted on Reddit. And then we have the fact that the show is getting a TON of publicity from this. Did I care two weeks ago about a sad, lonely old lady looking for love? Sure, but that old lady was me. Now I'm pumped to see how this season all goes down, there have been non-stop stories on major media outlets about the season every single day, and people give a sh*t again. HUH what do you know? So why wouldn't the people who benefit from this the most be the ones to put it into action? 
Every website is talking about the "Bachelorette," all former contestants are on social media discussing it, they're congratulating Tayshia, etc. This is productions wet dream. We're over a month away from premiere & look at how many people are giddy over what's going on.

— RealitySteve (@RealitySteve) August 5, 2020
And I'm sure this isn't the last we'll hear of this season. The leaks will just keep coming, they've opened up a can of worms. These spoilers are basically me with an episode of Schitt's Creek. Once you watch one, you may as well stay up for 52 hours and watch the entire series! And though ABC will NEVER admit that they may have played a part in this or at the very least benefited from it, and I'm sure Chris Harrison will have a field day sh*tting on these spoilers during filming, you and I know the truth!
Don't miss out on anything happening in Bachelor Nation. Subscribe to our weekly newsletter here. 
Images: ABC/John Fleenor; Giphy (1); graceannparks, realitysteve/Twitter; lexniko/Instagram 
What's With Mainstream Outlets Spoiling 'The Bachelorette' This Season?
If you couldn't guess from the headline of this article, today we're going to be discussing spoilers for this season of The Bachelorette! So uh, if you're one of the 10 people who doesn't know about the ending of this season yet, feel free to stop reading now.
*moment of silence so hopefully I don't get yelled at in the comments for spoilers*
Okay, we back. So at this point, it's not really even a spoiler to say that Jed had a girlfriend when he went on The Bachelorette. I feel like I practically know the woman at this point, and there's no doubt that Jed is a lying piece of sh*t who only wants to promote his equally sh*tty music. The thing that is still a spoiler is that Jed ends up winning this season, outlasting douchelord Luke and man of my dreams, Tyler.
Diving further into the spoilers, last week Reality Steve broke the news that Hannah ended her engagement with Jed after finding out about the girlfriend stuff, and now their relationship is apparently 100% over. I'm happy for her, and I'm also happy that the breakup was reportedly filmed and will be shown on After The Final Rose. Thank God for Mike Fleiss being a messy bitch who lives for drama.
While all of this drama with Jed is interesting, it's not truly surprising, because literally all men are trash. What actually surprises me is how widely this season's spoilers have spread. Last night, I was casually scrolling down Twitter when I happened upon this tweet from Cosmo:

Okay Cosmo, feeling reckless?? If you'll notice, up at the top of this article, I put a nice little warning that I was going to talk about spoilers for the rest of The Bachelorette. It took me 10 seconds to write! I've never cared that much about spoilers, but there are some people who would be seriously disappointed to see this from a mainstream account like Cosmo. 
This specific tweet might have been a faux pas, but it's representative of a larger trend that's happening with The Bachelorette this year. While spoilers for this show have always been pretty easily accessible, usually you have to go looking for them at least a little bit. Everyone knows that you shouldn't follow Reality Steve if you don't want spoilers, but usually major entertainment accounts aren't just spoiling the show right on their feed. At least, not without warning people first.

Is this just a natural progression of everyone living their lives on social media? Or has the ongoing saga of Hannah B and Jed unlocked something specific in Bachelor nation? I have a feeling that it's a bit of both. Obviously, it can be tough to avoid spoilers for any show on social media. I didn't even watch Game of Thrones, but I still knew exactly what happened in each episode from spending two minutes on Twitter.
But also, people have really been loving Hannah as the Bachelorette this season, and to hear that Jed so thoroughly f*cked her over is just…ugh. Usually I don't really care about these people, but I think everyone really just wants the best for Hannah B. I'm glad that she's kicked Jed to the curb, because she definitely deserves better.
Even if we already pretty much know exactly what's going to happen, I'm fascinated to watch the end of this season play out, especially with the drama that's going to happen on After The Final Rose. It's going to be a wild ride, and obviously we'll keep you updated with any new spoilers. That is, if you don't see them on Twitter first.
Images: ABC, cosmopolitan / Twitter
SPOILER: Jed Having A GF Before 'The Bachelorette' Is Going To Be A Huge Deal
I'll start with a confession: I generally find The Bachelor and The Bachelorette pretty boring. It doesn't do that much for me to see the same parade of idiots season after season pretend that they're ready to get engaged to a stranger. Every year when we're promised the "most dramatic season ever," I just roll my eyes. So imagine my surprise in realizing that this season is…actually really good? There have been some truly dramatic twists with the guys, and Hannah B is unexpectedly kind of a badass. ABC did a good job, and if the spoilers hold up, it looks like the end of this season is not going to disappoint.
If you don't want spoilers, stop reading now, and also why did you even click on this article? As many of you probably know, a couple weeks ago Reality Steve publicly changed his prediction of who was going to win The Bachelorette. He originally predicted Tyler C would win. Now he's all in on Jed, who conveniently had a girlfriend when he went on the show. That's a whole other thing that somehow didn't stop him from making it to the end, but it's all catching up with him now.
(EXCLUSIVE SPOILER)…I can confirm that Hannah broke off her engagement to Jed earlier this week. They are still "together," but the engagement is off. This isn't a "don't ever talk to me again" from what I'm being told, but it's also not all rainbows and daffodils either…

— RealitySteve (@RealitySteve) June 27, 2019
On Thursday night, Reality Steve said he can confirm that Hannah has broken off her engagement with Jed. Wow. I mean, he definitely deserves it if all the girlfriend stuff is really true, but I'm still pretty proud of Hannah for pulling the trigger. According to Reality Steve, their relationship isn't necessarily 100% over, and they're still on speaking terms, but it's obviously a good time to take a step back and really think things through.
Of course, we won't hear any of this from Hannah's mouth until the season comes to an end, but I really hope it gets addressed on the Finale/After the Final Rose. It's not like there haven't been any asshole women on The Bachelor, but I feel like especially the guys feel like they can get away with this type of sh*t year after year. Jed deserves to get dragged on national television if all the accusations are true, and I'm setting my DVR now.
Before you ask, neither me nor Reality Steve have any idea if Hannah is reconsidering a relationship with Tyler, or if he would even want that. He might have gone to Paradise, or he could very well be the next Bachelor. Basically, we don't know where all the chips are going to fall at the end of this mess, but the engagement is over.
(EXCLUSIVE SPOILER) With that said, I know you will all ask me about Tyler, and will she get back with him, and are they together, have they talked, etc. I don't know. Who knows if Tyler would even want that. Maybe he'd rather be the "Bachelor?" I'm not gonna answer for him

— RealitySteve (@RealitySteve) June 27, 2019
Maybe there's still time for Hannah to make it to the end of Paradise, but honestly all those clowns men probably aren't good enough for her. I'm wishing her the best, because she somehow seems to be the person here with her priorities most in order. Except when it comes to Luke P, because he has her totally dickmatized.
This situation is still developing, so we'll see what happens between now and the end of this season. Maybe Hannah will hop on a flight back to Latvia for a couple weeks of soul searching. Either way, I'm sure Chris Harrison will be getting a lot of late night stress texts, and we should be in for a great last few weeks of The Bachelorette.
Images: ABC; realitysteve (2) / Twitter
Jed Allegedly Had A Girlfriend When He Went On 'The Bachelorette'
Well, another nice guy bites the dust. Jed Wyatt has seemed like a clear front-runner for Hannah's affections on this season of The Bachelorette—but now, a new report claims that Jed had a girlfriend back home when he left for the show. The news comes from none other than the girlfriend herself (well, ex-girlfriend now): Haley Stevens, who exclusively told People all the details of her relationship with Jed and why he went on The Bachelorette. We learned on Night 1 how Hannah feels about guys with secret girlfriends back home, so I'm very eager to hear how Hannah will respond to all this—and what her comments might reveal about Jed's fate this season.
According to Stevens, she and Jed were dating for four months before he left for The Bachelorette. The two Nashville-based musicians met last October; Jed was confirmed for The Bachelorette in February, and filming began in mid-March. "We spent the night together the night before he headed to L.A.," Stevens tells People. "He told me was just an obstacle and we'd be stronger on the other side because of it."
First, I think I speak for all of us when I say: LMFAOOOOOOOOOOOO.
So clearly, Stevens had known he'd applied for the show; Jed had told her it was "probably not going to happen," but he couldn't pass up the "huge opportunity" to advance his music career. As we all know from Jed's one-on-one, he did initially think of his Bachelorette run as a "platform". So did he have a genuine change of heart after getting to know Hannah? Or is he just another manipulative f*ck who knows that elements of the truth make a lie sound better? Given what I know about The Bachelorette and men in general, I know where I'm leaning…
Can someone please get Demi on this?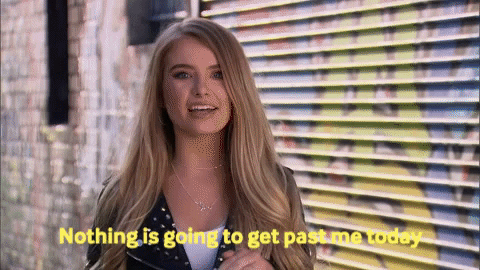 Stevens says Jed's motives in joining the show were purely financial: apparently, Jed's musical talents weren't quite covering the bills. "I don't want my dad to have to help me pay rent anymore," Jed allegedly told Stevens. Jed's plan was to make it to the top five, just long enough to be a "major player." In the weeks before he left, Jed told Stevens he loved her for the first time, and reassured her constantly about the show: "It's not real. It's acting."
Once Jed had arrived at the mansion and had his cell phone taken away, Stevens had no idea what was going on, and naturally, she started freaking the f*ck out. "I was following along on spoiler accounts, trying to figure out when my boyfriend was going to come home," she says. "I bought a homecoming outfit that I was going to wear to maybe pick him up at the airport.'" Honestly, this is the sentence that makes the whole story for me: it's so embarrassing, and so real. We've all spent a little too much time thinking about an out-of-town guy who went on to ghost us; we've all purchased outfits for dates that never happened. We see you and we hear you, Stevens. Stay strong.
Actual footage of Stevens watching The Bachelorette at home: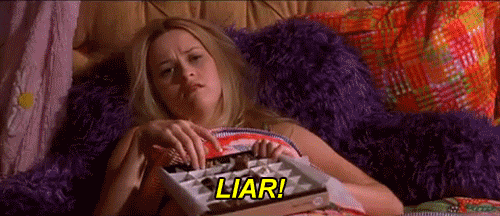 If that's the quote that convinces me of her story, though, here's the one that makes me skeptical:  "I was terrified that he would fall in love with Hannah," Stevens tells People. "In the beginning I felt bad because I thought he loved me and was faking dating her. But then I thought, my boyfriend could be engaged to someone else. Seeing him kissing her for the first time was the worst day." Hmm. The show first aired on May 13; Jed's one-on-one aired June 3. Filming likely ended in late April—and no matter how long Jed stuck around, he should certainly have been back home and in possession of a cell phone before May.
So: why is Stevens watching The Bachelorette in late May and feeling "bad" thinking that Jed is "faking dating" Hannah? At that point, she knows she's been ghosted by Jed: even if he did go on there only for his career, he also made no attempt to contact her after returning. That's a pretty clear sign that he wasn't thinking about Haley on these dates.
Maybe I'm being harsh or missing something, but it does seem like selective processing on Stevens' part. She says she was "baffled" to discover that Jed had returned to Nashville without contacting her, and says they ran into each other at a concert this June. "He said, 'Hey how have you been?' and I said, 'How do you think I've been?'" she says. "I asked him, 'You didn't think I deserved a phone call?' And he said, 'I didn't know what to say.'" To be fair to Stevens, this sounds like a very realistic conversation with a guy who has ghosted you—they never do know what to say. According to her, that was the hardest part: "he ghosted me. He loved me, but he didn't have enough respect for me to have that tough conversation."
Jed, thinking about dodging that tough conversation: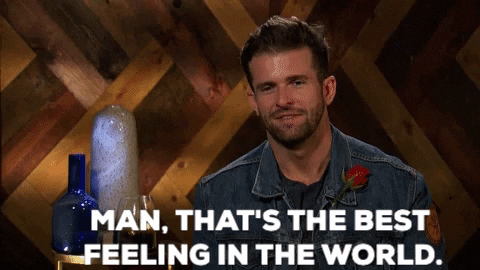 Surprisingly, Stevens is still out here semi-defending Jed (while also majorly blowing up his spot). "I don't believe he's a terrible person," (k) "but it's a terrible situation," she says. "And part of me thinks I was the backup plan and he wanted me to be here in case it didn't work out. I feel 100% betrayed." Yeahhh, sadly, she's probably 100% correct—and I stand by saying that her biggest mistake here was not realizing she'd been dumped by the time The Bachelorette started airing. Either way, if even 75% of her story is correct, Jed is a serious douche, a compulsive liar, and not a particularly great musician. Well, that last part is true either way.
Images: Giphy (3)
This Is Who Is Statistically Most Likely To Win 'The Bachelorette'
Y'all, we've made it to Alabama Hannah's season of The Bachelorette. Roll Tide! Sorry, I'll stop that. It sounded weird to me too. Anyway, now that we've seen the first episode, I remain steadfast in my belief that Hannah is a normal person who is likeable and fun, with a nearly paralyzing fear of public speaking. So basically she's just like us, only prettier. And to the person that asked, no ABC is not paying me to say that, but if they would like to I'm pretty cheap, and happy to give them my Venmo.

This Bachelorette is the first season in a long time for which I haven't read any spoilers. TBH I had to force myself to stop because it was becoming a problem. Late night deep dives on Reddit, DMing Reality Steve until I was blocked, YouTube conspiracy videos—it wasn't pretty. But since I don't already know who wins this season, I can engage in a different kind of fun: betting on who it's going to be. Hooray for new obsessions! Now, before I force convince my friends to place their wagers, I like to be as informed as possible. And thankfully for us, the kind folks at Sports Betting Dime sent me over the odds! Sports Betting Dime provides expert picks and industry data on sports and entertainment. I wonder if they'll also provide the odds of whether I'll ever be able to forget the sound of Colton shaking like a leaf on national television, because I see that in my nightmares! Let's take a look at the odds they pulled for us before last night's premiere!

How did they come up with these odds, you say? I'm glad you asked, because they provided a very helpful paragraph about that and I didn't even have to write it myself.
"These odds were gathered by our team of experts, who completed a well-educated analysis of all the information floating around this season of The Bachelorette. After reviewing spoilers leaked on Twitter and Instagram, reading stories by people in the know (like, @RealitySteve) who have/had strong opinions about who was the frontrunner, etc. and factoring in age and hometown (giving a slight edge to people from the south, because that's where Hannah's from) our team arrived at these odds. "
Delightful. So why don't we take a look at some of these guys, taking into account what we watched last night, and see where we should place our bets.
Luke P.
Luke's odds are 3/2, which I assume are good, since they put him first on this list! (I never claimed to understand this sh*t, okay?) I can see why he's a safe bet—he's hot, he found Jesus in the shower (??!?!?!!), and he successfully held a brand-new baby without its head rolling off, which is my biggest fear. Very impressive. On the other hand, he did growl at Hannah from the top of a limo, and he's from Florida, which is an automatic penalty of three million points. Sorry Luke, I don't make the rules, I just enforce them. But, Luke did get the first impression rose, which means he's virtually impossible to beat. The last four Bachelorettes all picked their first impression rose as the winner. He's the definition of a safe bet.
Tyler G.
Tyler G is second on my list, and his odds are 6/1 which sound good still! Unfortunately, last night was not good for Tyler. The only note I have for him is "Tyler G is getting good odds here? He didn't blink once and his face is made of wax." I think that was my polite way of saying I thought he seemed serial killer-esque. And yes, I did just quote myself. I can only assume these odds-makers know something I don't. Perhaps he emerges late in the season to take the title, à la Catherine Lowe? For all the people that put money on Waxy, I hope that's the case.
Jed W.
Well it's not a good sign for Jed that everyone in my group chat was calling him Jeb last night, but it is a good sign that he's third on my betting list. And after watching last night's episode, I think I know why. THAT VOICE. He just sang his way into Hannah's bedazzled gown pants with that little ditty. I'd say it's safe to place your bets on Mr. Angel Voice. *smashes piggy bank*
Unfortunately for all of us, Jed's Instagram is private, which means I had to pull his picture from ABC's website, and everyone knows those pictures are the worst. Sorry Jed, but you did this to yourself.

Cam A.
Cam is one of the guys that got to meet Hannah early and received the rose at After the Final Rose, so it makes sense that he has relatively good odds and is fourth on my list. What does not make sense, however, is why he CONTINUES to rap everytime he is on my TV. Save that sh*t for the American Idol gag reel, sir. TBH I would subtract major points for the rap, but for some reason that I can only assume is past head trauma, Hannah loves this. She eats it right up. And he gets the first kiss of the season! So maybe he is a safe bet. Hannah claims she doesn't have a type, but to me it seems to be "corny af".
Some people ARE betting on this guy, sadly.
Garrett P.
And finally we've come to Garrett P, who is fifth on the list with odds of 19/1. When he walked in last night I thought he was FINE, and I'm actually surprised he's not a higher bet. He's a golf pro, you couldn't get any safer than a dude that chose to play the most boring sport on the face of the earth. But that's also what I thought about Tiger Woods until his wife came at him with a club. Hmm. Whatever, he's hot, but maybe don't put your money on him? I certainly won't, but I most certainly WILL be sliding into his DMs when he inevitably gets cut. Should I insult his career when I do that, too?
And that's what the odds are looking like right now! I asked my group chat last night as to who they would put their money on and they had some interesting ideas. It's Britney, Betch (your resident recapper) would put her money on Garrett because he's hot (FIGHT ME FOR HIM), and our friend Dani is willing to throwdown her hard-earned cash for Jed, because she's a sucker for musicians. And I will actually be betting on Luke, who is the clear frontrunner here, and I don't f*ck around when it comes to my money. You betches can pay up later!!
*UPDATE*
Here are the odds Sports Betting Dime sent us after last night's episode:
Jed: 3-1
Tyler C: 4-1
Peter: 5-1
Luke P: 9-1
Cam: 12-1
Connor S: 19-1
Luke S: 24-1
Tyler G: 25-1
FIELD: 12-1
Images: Giphy (1); luke_parker777, tygwozdz, camronayala, rgarrettp/ Instagram, ABC
MAJOR 'BACHELORETTE' SPOILER: Report Indicates Becca May Pull An Arie
If you've been watching The Bachelorette this season, then you know it's been the most dramatic season ever lame AF. Literally the most interesting part of this season has been watching Cary Fetman ruin Becca's life one sequined evening gown at a time. But shit is about to get a whole lot juicier because this just in, people: there are reports that Becca thinks she might have picked the wrong guy. In other news, the sky is blue!
This information is shocking for a lot of reasons, but mostly because if you'll recall, at the start of this season Becca casually announced that she is in fact engaged and, like, soooo in love. Which, in hindsight, should have been a huge red fucking flag. Announcing your engagement before you've even watched your fiancé openly weep in front of cameras about not getting chosen for a date one week is like the equivalent of some girl posting an #MCM tribute on Instagram before finding out her boyfriend is best friends with his mom. Yeah, it was never going to last.
So, like, what went wrong? Here's what we know: A source told Life & Style that Becca is officially "not thinking about a wedding" and "really has regrets" about the guy she chose. Apparently while we've been watching the moving car crash that is this season of The Bachelorette, Becca has been sneaking around behind the scenes with her new man, only to find out that she actually doesn't know him at all. Considering the men she had to choose from were floor-shitting sex offenders, hateful meme likers, and just generally fame whores, color me SHOCKED that things aren't working out for her.

Speaking of the flaming piles of garbage masquerading as human men, after watching this season and finding out that ABC is worse at running a background check than I am at balancing a checkbook, Becca is reportedly starting to think her instincts were off when she chose to spend the rest of her life with one of these dudes. Imagine that!
A source told Life&StyleMag.com that Becca "thought was the right choice from what she knew of him during filming" and that "he charmed her, she fell in love and she thought she could imagine forever with him." Which, like, makes sense if you think about who her frontrunners are right now.
First, we have Garrett, who seems down-to-earth but who also likes homophobic, racist, women-hating memes in his downtime. We can't have it all, ladies! Then there's Colton, who I'm starting to think is trying to auction off his virginity to any person with the most Instagram followers. Jason and Blake are definitely the least disgusting of the four, but Jason looks like a used car salesman and Blake is needier than me after I post a thirst-trap picture of myself to Instagram and my ex doesn't like it immediately. I mean, after breaking it down like that, I think I'd rather spend the rest of my life drinking $10 rose while watching The Cutting Edge: Fire & Ice over and over again than then with any of these guys, but to each their own.
The source also said that Becca "doesn't think she had enough of an open mind with the other guys" and spent too much time being obsessed with the winner. So what I'm hearing here is BECCA YOU SHOULD HAVE PICKED WILLS YOU DUMB HOE. I'm sorry that was uncalled for, but you should have picked Wills you dumb hoe fucked up, Becs. That's all I'll say. 

And this. I'll just leave this here.
Next Monday is Hometowns, and I for one cannot wait to watch all the red flags Becca apparently missed as I drink cheap wine and mock her for putting herself out there from the safety of my own home. Should be a good time!
Images: Giphy (2)