The Best 'Bachelorette' Recap You'll Ever Read: Risking It For The Biscuit
Welcome back to another very exciting episode of The Bachelorette! I'm calling this episode "very exciting" because this is the moment in the season when Michelle becomes the reason the guidance counselor at her school has to work overtime come fall. That's right, people: fantasy suite dates are here! Unlike the past few seasons of The Bachelor/ette, Michelle and her men are actually allowed to travel beyond the property line of whatever hotel ABC has been holding them hostage in these last few weeks. Fun! Truly, I think it is so much fun that ABC deemed it too unsafe for Michelle to travel for hometowns, but a Mexican Marriott for fantasy suites is totally fine. It really gives a whole new meaning to that phrase "risking it for the biscuit." 
All jokes aside, fantasy suites are an important stage of these producer-manipulated relationships. For one, it's the first time that Michelle is allowed to spend complete alone time with any of the men. It's during that alone time that she can gauge how strong her emotional connections are with each of them—or at least gauge how strong her aversions are to finger-blasting as foreplay. Only time will tell!
Brandon's Fantasy Suite Date
First up this week is Brandon, who looks like his idea of foreplay includes gentle eye contact and a Spotify mashup of Hallmark Christmas movie soundtracks. My feelings are only reinforced during the day portion of their date when they go on a romantic horseback ride through the jungle. At one point Brandon says he can't ride horses, and I feel like this is a metaphor for his bedroom habits. In fact, the anxious "yeehaw" he lets out as they ride off into the jungle is probably the fun new "kink" he lists on his Bumble profile when this is all over. 
I think my problem with Brandon is that he cannot be taken seriously. His emotional angst ranks right up there with one of my diary entries from sophomore year and it's unsettling to watch, let alone root for. Case in point is this little exchange:
BRANDON: I can't wait to literally rip my heart out, throw it on the table, and just say, do what you want with it, because it only beats for you at this point.
ME:

Brandon! You can't just go around telling people how you feel! What are you, eight? Grow up. 
Later, Brandon tells Michelle that he loves her and is this the part where he asks her to wear his letterman? Are they going steady now? I'm not shocked at all that Brandon is the type to make bold proclamations before sex. In fact, I think his climax absolutely depends on it. What I am shocked about is how into it Michelle seems. In fact, every single time she hangs out with Brandon she seems taken aback by her response to him. It's like she knows he's fully embarrassing but can't stop herself from being into it. 
I will say that I'm not convinced any fantasies were actually enacted in that hotel suite. Though they do spend the night together, the next morning they both sit suspiciously clothed and with a healthy amount of distance between their bodies. It's not immediately clear that they've done anything other than wear Korean face masks and binge watch HGTV. I suppose only time will tell…
Joe's Fantasy Suite Date
I'm worried about Joe this week. It seems like Mexico—and having to listen to his girlfriend fake an orgasm with other guys through the adjoining wall—has not been good for his mental health. Wild. Out of all of the guys, he's struggling the most with the idea of fantasy suites and, I'll admit, I'm getting some sick satisfaction out of his reaction. I love that the guy WHO GHOSTED HER is the most torn up about this. I guess emotional sabotage is only a turn on when he's the one in control of it. 
Overall, their date isn't super impressive to me. I've never really understood Michelle's connection to Joe beyond his physical attractiveness and this date in paradise continues to perplex me. They go ziplining and it's maybe the first time I've heard Joe speak above the lowest decibel a human ear can hear. Michelle interprets the screams he emits from ziplining as Joe "opening up" to her and not Joe's anxiety completely taking control of his bodily reactions. Tomato, tahmato. 
Michelle is really trying her damnedest to pull an intimate, emotional connection out of Joe and the best Joe can give her is this:

Christ. 
My problem with Joe is that their whole connection seems to hinge on basketball and their physical attraction to one another. Take basketball out of the equation and the two are struggling to engage in ways that aren't single syllable grunts. I mean, I think I have more free-flowing conversations with my dog, for god's sake. 
No matter, Michelle decides to give him another chance and invites him to spend the night with her. I'm sure that decision had everything to do with her very real feelings for him and nothing at all to do with the very real feelings his DMs made her feel in her vagina all those months ago. Yep. There's no way this can go wrong. 
Nayte's Fantasy Suite Date
Even though Nayte's date is last this week, he seems the most unconcerned about the fantasy suites situation. While the rest of the guys agonized over if their girlfriend had given a half-hearted handy to another guy in the room, Nayte seemed more concerned that this conversation might cut into the hotel's continental breakfast time. 
BRANDON AND JOE: I'm sick to my stomach thinking this girl I'm in love with is possibly falling more in love with someone else right now.
NAYTE, ALREADY ONE MOJITO DEEP: 

If anything Nayte seems more inclined to torture those around him than to feel any sort of torment regarding the situation himself. He's like "hey, Brandon! What do you think Michelle and Joe are doing on their date? Soaking up that Vitamin D? Haha! Get it?!" Never mind that Brandon was already sitting there looking absolutely haunted. After that comment he's going to spend the rest of the day actively trying not to imagine what else the guy who can spin a basketball on his finger might be doing with said fingers. 
When the guys try to rattle Nayte by asking why he's not more upset, he says that he's just that confident in his connection with Michelle. And here's the thing: Nayte has every right to feel confident in their relationship. Their chemistry is palpable. My god, their yachting date?? I have not seen a couple this attractive on the open seas since I grew out of my Pirates of the Caribbean phase. Have mercy. 
You know who isn't quite as confident in their connection? Michelle. She says that she's worried she has stronger feelings for him than he has for her. Lol. Well of course you do, honey! It took the man 20 years to say the "L" word to the people who raised him. He probably doesn't even sign his coworkers' birthday cards, lest they get the wrong idea about their relationship and think they're actually chummy.
MICHELLE: Is there anything on your mind you want to say to me before I read the fantasy suite date card?
NAYTE: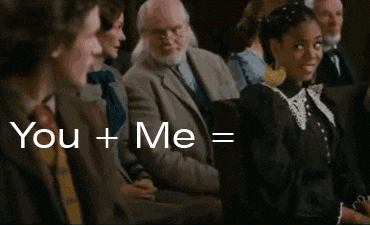 I will say Michelle is persistent about getting the answer she wants to hear. When it becomes clear that they will sit outside in their own stink and perspiration until he says he loves her, then and only then does he break down and say he loves her, now please can they just go have sex now? Absolutely swoon.  
If I had doubts about what Michelle was doing with Brandon and Joe in the fantasy suites, I have no such qualms about her activities with Nayte. The morning after footage shows clothes askew, her makeup is half on his face, some of Nayte's body jewelry is still caught up in her hair. There is no mistaking what went down here tonight (spoiler: it was Nayte).
And fuck, if the two of them don't look so in love! But while Michelle is saying in her confessional that Nayte is her soul mate, Nayte is still throwing out words "might" and "possible", as in: it might work out between them or there's a possibility for real love. Though nothing can be worse than his response to the other men when they ask how his date went and he said they "vibed out" and really "kicked it." Nathan! These are things I said about the CBD products a sorority sister conned me into purchasing as a part of her mommy group's pyramid scheme. These are not things you say after spending an intimate night with your future wife!
Going into the rose ceremony, Nayte's shine cannot be dulled. While the rest of the dudes look like they would rather have spoiled fruit thrown at them in the town square than be in this room where they might get romantically rejected after spending the night with a woman, Nayte is practically giddy to get his rose. He's 6'6, what does he have to be worried about?
And what do you know? True love Height and inconsistent romantic feelings reign victorious once again! Nayte scores the first of the roses and, after a moment of wavering, Brandon lands the second rose. This means that Mr. Basketball is going home. As Joe exits he dead-pan mumbles "I just want to go home" and it's a sentiment that reverberates through my bones. We all just want to go home, Joe.
We'll have to wait until next week for the three (kill me) hour season finale. Until next week, betches!
Images: ABC / Craig Sjodin; Giphy (4)
The Best 'Bachelorette' Recap You'll Ever Read: Sponsored By Travel Minnesota™ 
Welcome back, Bachelorette fans, to another week in paradise Minnesota…? This week, Michelle and her men are off to the Midwest to learn what kind of corn-fed, homestead folk Michelle hails from. This is rich. Can you imagine waking up in beautiful, sunny Palm Springs only to have to try and feign excitement about vacationing to a city that's covered in snow and rock salt nine months out of the year? But the men do try their best. You can tell they're all racking their brains for any factoids about this place off of which they can build a sufficient knowledge base. I fear they got as far as watching the opening credits of The Mighty Ducks before calling it a day.
While the men look indifferent at best about having to fly coach to the crockpot capital of the world, Michelle seems absolutely jazzed about dragging 11 dudes in skinny jeans to her hometown. You can tell this is a real gag for her. The last guy she wanted to bring home to mom ghosted her on the apps, only to reappear randomly when he ran into her while she was vacationing in Palm Spring—oh wait…
MICHELLE: This is the perfect place to show these guys what I stand for
THE PLACE:

Ah, yes. Outlet malls and movie theaters. You can practically smell the Auntie Anne's and Axe body spray. I wasn't aware that her values so closely aligned with the clientele at a Chili's happy hour, but it's good that we're finally getting to meet the real Michelle. 
Minnesota Joe
I'll start with some of the highlights from this episode, which include Minnesota Joe scoring the first one-on-one date of the week. This pick was confusing for me. She chose him so she can show him around the town he's actually from? What sights could he possibly be introduced to? The view from her cousin's basement where he plays 18 hours of Call of Duty every day? 
I see my intuition was not far off. Michelle spends most of their date giving Joe a tour of her old high school. Again I ask… why? The only way I would willingly set foot in my high school again is if I was bound to some sort of centuries-old witch's curse that required it of me—and even then I might take my chances. What would I even say to a suitor about high school? "Here's where my crush asked out another girl right in front of my face because he didn't know I existed, and over there is where I almost failed remedial math!"
But Michelle is definitely living out some sort of high school horn dog fantasy. While I don't think she was dating Joe pre-filming, I do think she knew of him (perhaps from his Mr. Basketball days) and had a massive crush on him. It's the only explanation for how gaga she is when he's given us nothing but soft-spoken, single-word answers for weeks. For example, I've seen them reenact this Love & Basketball-esque  pickup game at least once an episode, but I've yet to see them actually have a meaningful conversation that wasn't about him ghosting her.

Eventually Joe does open up to Michelle. During the evening portion of the date, he reveals how harmful the title "Mr. Basketball" was to his psyche, especially when he left his high school glory days behind to play college ball. He says that the transition left him feeling anxious and depressed and (trigger warning) even alludes to being suicidal. I think before this date Michelle was thinking he was just a hot jock, but this conversation cements Joe as a Real Person with Actual Feelings and Human Emotions that exist outside of her Love & Basketball fantasies. You never know, it might just work for these two crazy kids!
Nayte The Great
Despite being at the center of the drama last week, Nayte redeemed himself during his one-on-one date this week with Michelle. I'm not surprised Michelle chose Nayte, one of her favorite boyfriends, to take on a date to one of her favorite places: Lake Minnetonka.
Look, I know that little hobgoblin Chris S. complained about Nayte thinking he "has this in the bag" but that's because he absolutely does. Nayte has been my one to watch since week one. He became the frontrunner after scoring both the first impression rose and the first kiss. The next step for Michelle? Introducing him to the gals! 
After a day of boating, Michelle wants Nayte to meet her two best friends, both of whom look like a walking ad for a Francesca's jewelry sale. I will say that I'm living for Michelle's bitchy friend, because I am this friend. While Michelle and Nayte are draped in white linen (appropriate attire for a lake day) the friend is sitting there in her slinkiest black bodysuit ready to wreak absolute havoc. The first words out of her mouth to her bestie's new BF? "Do you have enemies?" I may have screamed. Cut to Nayte, who looks like he would rather not answer that question until his lawyer is present. I don't blame him! This crowd is tough. 
But eventually Nayte wins them over the way he won Michelle over—and probably every other woman on planet Earth—by being charmingly authentic whispering into the shell of her ear, "I'm 6'8."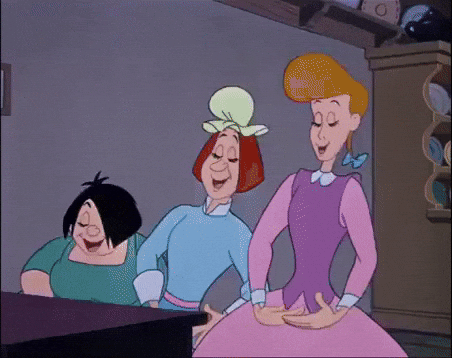 The Rest of the Men Still Ain't Shit
Since this is a recap of the episode and not my personal diary, I suppose I must mention the other men competing for Michelle's attention—or whatever scraps are left of it after those one-on-one dates. 
Going into the group date, Michelle tells us that she wants the guys to create "more small moments" with her, to which I say, then she shouldn't have taken them to a football stadium. First of all, MY GOD, MORE SPORTS?? If I wanted to watch this much athletic prowess I'd rewatch Friday Night Lights. Secondly, the real problem isn't with the men's behavior. It's that Michelle keeps taking them to do things they actually want to do. That's not how dating works, honey! I don't take my dog to the dog park and expect her to spend the entire time looking soulfully into my eyes. I take her there so she can start shit with the labradoodle and mark her territory on every other bush. Why Michelle expects her men to act any differently is beyond me.  
The group date functions less like usable footage ABC actually thought we would want to watch and more like a propaganda reel to convince us that Clayton deserves to be the next Bachelor. And even that fails in its endeavor when Chris S. takes center stage in the drama (more on that later).
During the date, the guys compete for yet another totally made-up, hyper-masculine title: Ultimate Viking. So, let me get this straight. So far the guys have competed for the title of Maverick, Bella Twin and now… Viking? A competition, mind you, that's being judged by two guys who definitely stormed the capital on January 6th. What kind of chaotic thematic messaging is happening on these group dates??
While Clayton ends up winning the title of Ultimate Viking (for no apparent reason other than that he's really good at yelling loudly), it's Chris S. who ultimately ends up stealing the date storyline—and the show. He spends the majority of the group date pouting over the fact that Michelle gave Nayte the second one-on-one date and just generally overcompensating for his tiny hands. He wonders why Michelle isn't seeking him out after he so kindly hijacked her rose ceremony last week. Where are her manners!
There's something about Chris S. that I can't put my finger on, but I think it's that he might be a secret incel. Like, he definitely has a little manifesto of all the pretty women who have wronged him in his life. There's an entitlement to him that feels both laughable and dangerous at the same time. Like the office buffoon who you joke about always hitting on you to your work wives only to find out that he circulated a Photoshopped image of your head on a nude woman's body to the guys in accounting. He paints himself as a nice guy, as a victim, and then psychologically tries to manipulate women into buying into his narrative. It's disgusting. 
View this post on Instagram
While Nayte is on his date with Michelle, the camera constantly cuts back to Chris S. at the hotel, quietly seething like the bridge troll he is. It's clear Chris S. knows he's going home and is trying to milk his five minutes of drama for all it's worth. I don't respect it, but I understand it. 
Case in point: Chris S. decides that he needs to confront Michelle DURING HER ONE-ON-ONE DATE WITH NAYTE to grill her about why she isn't showing him enough attention. Chris says he feels "played" by Michelle and she visibly recoils. Lol I can't wait for her to verbally stone him on national television. GO OFF, SIS. 
MICHELLE: You spoke for me and I can speak for myself.
ME: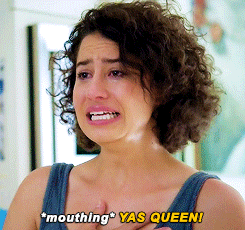 She politely tells Chris that their journey together has ended, which is the nicest banishment I've ever seen. I would have liked more fire and brimstone myself, but I suppose we can't always have nice things.
Something I'll note is Nayte's reaction. It was, after all, his date that was crashed by Lord Farquaad. Instead of starting a fight or calling Chris a little "bitch baby" (*cough* Aaron *cough, cough*) he says that he doesn't need to know about Michelle's relationship with Chris or her reasons for sending him home. He wants to focus on their relationship and the rest of their date. See, this is the way you handle insecurities and jealousy: by trusting the person you're with. Take note, boys. 
The last thing I'll mention is that Martin—and I cannot emphasize this enough—still sucks. He has a conversation with Michelle during the rose ceremony in which he tells her that she doesn't give him enough unique compliments and that also he hates high-maintenance women. 
View this post on Instagram
I think his exact words were he hates high-maintenance women and all the women in Miami are "verrrry high maintenance." What's fun is watching Michelle's face during this interaction, which says she's immediately siding with every woman in Miami over Martin. I mean, this is coming from a man with bleach blonde roots and enough layered necklaces to fuel an Uncommon James Instagram ad. You can't spell high-maintenance without the letters M, A, and N. I'm just saying…
And that's a wrap for this week! Michelle doesn't send Martin home just yet (for shame), so I guess my retinas will have to survive another week of the visual assault that is his general appearance. Greaaaat. 
Images: Craig Sjodin / ABC; Giphy (4); @bitchelorette_ /Instagram (1); @bachelorettewindmill /Instagram (1)
The Best 'Bachelorette' Recap You'll Ever Read: Sleepovers Are For The Boys
Welcome back to the best Bachelorette recap you'll ever read! We are now on week four of Michelle's journey toward love and the closest thing I've seen to a genuine romantic connection is the one I'm having with Michelle's styling. (My god that woman is a vision). As we move into the middle of the season, connections should be getting deeper, rose ceremony eliminations more dramatic, and let's not forget the rampant unrestrained emotions that can only be reproduced on a Bachelor(ette) set and in hostage situations. At least we should be seeing all those things on our television screens. Instead, Michelle's season has felt… anticlimactic? Dare I even say, boring?
The thing about Michelle that I'm starting to realize is that her highest energy level functions like the starting effects of an Ambien. She's just too damn calm and collected. And, look, I get it. Her day job is the equivalent of managing a crime scene every day. I mean, do you know what goes on in 5th grade classrooms?? She's out here navigating fractions and teaching the Our Changing Bodies book to a bunch of kids who still pick their noses and hide the evidence on the bottom of their desks. Fractions and puberty, people! The amount of serotonin her brain must be firing off at all times has to be astounding. And yet, it might be these calm, cool, collected vibes that are unwittingly giving the men permission to count her as a Cool Girl, and thus, treat her feelings with about as much care and concern as the half-eaten bag of chips they discarded in the backseats of their cars.
The other thing I'm realizing is that her eliminating the villains so early on might be to her detriment. If there's one thing men love, it's an evil to defeat and a girl to save. Sure, it's an outdated patriarchal fantasy, but so is the blueprint of this show. As I said, The Bachelor(ette) functions like a hostage situation—without house drama and emotional warfare, how else are they supposed to romantically bond with a stranger in six weeks? They need a bad guy so that they can rally around their girl and prove that their feelings for said girl are more intense, more genuine, than than the bad guy's feeling for her. What? Did she think they'd just be mature enough to express their emotions without some sort of instigating catalyst? Lol, that's cute. 
Saturdays Sleepovers Are For The Boys
And with that, I bring our attention to the group date where this cool girl energy and lack of a villain circumstance reach a crescendo. I'm not sure how this group date was ever supposed to rouse amorous feelings, as it was definitely  inspired by the Mary-Kate and Ashley Olsen sleepover party circa 1995. That's right: the theme of the group date is slumber party, complete with jammies and teddy bears. What could go wrong? 
I'm sure when Michelle was pitched this idea for a group date she envisioned sexy pillow fights, maybe a truth or dare game that ended in makeouts or a coy removal of clothing. Instead, the guys are going with more of a "pull my finger" kind of a vibe. Case in point, this entire scene:
MICHELLE: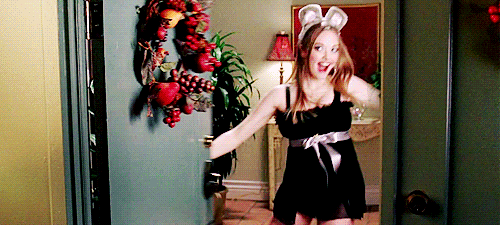 THE MEN: Does anyone want to play duck, duck, goose?
DOES ANYONE WANT TO PLAY DUCK, DUCK, GOOSE. You have a beautiful, smart, scantily-clad human woman in your presence and you want to play duck, duck, goose? The men really make it hard to root for them. Not just on this show, but as a human race generally.
And where is Michelle in all of this? Watching the men play slap and tickle from the corner and probably wishing she had never had that fifth glass of wine at happy hour before applying for this show in the first place. 
Just when Michelle is ready to confront the men, ABC brings out the Bella Twins to host that pillow fight. Not now, Bella Twins! Can't you read a room? The Bella Twins tell us that the men will be divided into teams and each team member will go head to head with an opposing team member in a pillow fight. The winning team gets alone time with Michelle. Wow, ABC literally always chooses violence, don't they? Oh, did you think this was a slumber party? Sorry, you're actually here to beat the shit out of someone with a giant Mr. Wiggles.
It should be noted that this combination of protective instincts and expression of strong feelings through outward bodily harm, is exactly the catalyst needed for the men to start giving a shit about their Bachelorette. I knew they'd figure it out eventually. But Michelle, it seems, is still not impressed. Instead of coming off like they need to win her affections, their actions seem more aligned with just winning in general. Shocking. 
Michelle is the first bachelorette to realize that men wrestling doesn't help her find a husband… #TheBachelorette

— C. Money (@Lil_Vil) November 10, 2021
Look, are the men acting like immature idiots? Absolutely. But she did invite them to a sleepover and get them all hopped up on soda and junk food. Of course they regressed to 8th grade. She's lucky she didn't accidentally fall asleep in their presence. She might have woken up with her hand in a glass of water and pee all over that Skims set. Count your blessings where you can, Michelle!
More Clown Energy: Martin's One-On-One
Michelle's one-on-one with Martin goes just about as smoothly as the group date. The theme of the date is some sort of off-brand Fast & Furious tribute, because apparently ABC's idea of mature, stable relationships involves hot cars and traffic violations. At first Michelle seems equally into the date. She tells us she wants a partner that will help her "live life on the edge" and she says this as if she doesn't think a dangerous double life entails purposefully skipping lesson planning to fall asleep drinking Chardonnay in front of the TV. I can read you like a book, honey.
I have to admit, I don't understand the sexual appeal of Martin. This feeling is only strengthened when he shows up to the date looking less like a romantic prospect and more like an extra from Buckwild. 

Boy, does he make it hard to root for him. 
I wish I could say the first strike on this date is to Martin's distressed flannel, but sadly that comes later when the two settle in for a little post-racing hot tub soak. I'm using the term "hot tub" here very loosely because the thing they fold their bodies into is less of a hot tub and more of a large garbage can filled with water. Like, did they displace Oscar the Grouch for this date? How is this romantic??
Then Martin starts running his mouth about what a "hell of a man" Jamie was. Strike two. Apparently, Jamie and Martin were good friends in the house. At least that appears to be his justification for using his limited alone time with Michelle to question her decision to send Jamie home last week. 
Martin talking about Jamie…. #thebachelorette pic.twitter.com/3j4v0H2phk

— Feelin' Thorny 🌹🥀 (@feelin_thorny) November 10, 2021
What's worse is that Michelle has no place to go during this attack. He's got her pinned to the other side of that garbage pail, swigging her champagne for some small outlet of release. Read the room, Martin! No one wants to hear about your bromance with a psychopath. 
Later, when Michelle confronts Martin about their tiff, he blames his aggression and shitty communication skills on his parents. Woooooow. How original. Look, if he's going to blame his parents for his communication skills, he should throw some other things into that pile as well. His hair. His accessories. His fashion sense in general…
ME TO MARTIN AT ALL TIMES: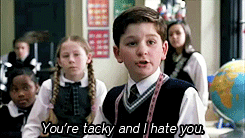 Michelle accepts this explanation for his behavior, but it's not the head-over-heels devotion I'm sure her producer sold her on when she signed The Bachelorette contract. If anything, listening to a man complain about how his parents just really effed him up and honestly the trauma of surviving a traditional nuclear family is really why he can't ever be fully in control of his emotions (you get that don't you?), is cementing for her that the caliber of "eligible bachelors" this season really wasn't any different than the state of her DMs in Minnesota. 
Precious Angels Of The Week: Olu & Rick
Though the men spent the majority of the episode proving my working theory that men aren't shit (trademark pending), two of the guys managed to actually impress me. Olu was perhaps the only bright spot on the group date. When, during the cocktail portion of the evening, Michelle broke down in tears about these jackasses ignoring her, her speech took Olu out. I mean, his performance on that group date was giving human tear duct Ashely I a run for her money. 
Olu connected Michelle's feelings to his four sisters back home and, okay, he did say sister far too much during that cocktail hour. He sibling-zoned the shit out of her and it's grossing me out. 
MICHELLE: It means a lot to me that you would compare me to your sisters like that
ME: 

Look, sibling love isn't my thing, but Michelle seems into it and Olu does seem heartfelt in his apology. He ends up getting the group date rose and a coveted spot in my Precious Angels of the Week. 
Rick also proved to not be complete trash this week (a tough feat, let me tell you). He scored the second one-on-one date, which immediately followed the abysmal group date. The two of them go hiking and share family trauma because what is a hike without blood, sweat, and tears? 
Michelle said she was extra excited for the date because Rick has always "seen" her. I think it helped that the two of them were literally the last people in that forest, so it was either pay attention to Michelle or make conversation with the redwoods. I like to stack the odds this way as well.
And the odds do pay off for her. By the end of their date, she finally feels like she's being seen and makes a strong connection with the back of Rick's throat. Ah, to be young and in love again. 
The Final Drama
As I mentioned earlier, Michelle has done a pretty good job of getting rid of all the villains before they have a chance to sow too much discord in the house. As I've also mentioned, this could be to her detriment. But never fear! Chris S is ready and willing to take up that role. God bless him.
Now, every Bachelorette villain has a brand: Luke P was the Jesus freak, Chad was the human embodiment of an FDA warning label for steroid abuse, Jamie was the master manipulator, and it looks like Chris S has decided to lean hard into the brand of the little incel who could. 
His strategy is much like Jamie's in that he wants to create chaos amongst the men, but his reason for doing so is because he's butt-hurt that Michelle isn't giving him enough attention. His off-screen interviews reek of entitlement, as if he deserves her full attention for merely existing in her presence. He hears about the drama that went down at the group date's private after party and makes the bold proclamation that he needs to get out his "white horse" and save Michelle. Dear god, I hope he's not talking about his penis. Giddy up. 
I will say that Chris S' ability to compartmentalize is absolutely astounding. He convinces himself that even though he was a participant during the part of the group date where her feelings were hurt, he wasn't actually a part of the hurting of her feelings.
CHRIS S DURING THE ROSE CEREMONY: I don't think these guys actually understand the way she feels and how upset she was.
CHRIS S DURING THE GROUP DATE: 

In an effort to make everyone understand how Michelle feels, he decides to give a toast at Michelle's rose ceremony to speak about Michelle's feelings while standing directly in front of Michelle. You cannot make this shit up. 
He's like, "these guys think they have this in the bag" and then proceeds to single Nayte out specifically. STAND DOWN, LITTLE MAN. I know he's not talking about my boyfriend Nayte like that and thinking I won't throw metaphorical fists in this recap over it. 
View this post on Instagram
Here's how I know Nayte is a good guy: when he confronts Chris about spreading lies the worst thing he calls Chris is a "dweeb." A DWEEB! These are iCarly level insults and it's so cute. 
In the end, Michelle doesn't take much stock in the "they have this in the bag" accusation because she gives Nayte a rose. But she also doesn't consider how malicious Chris S' intentions are because she gives him a rose as well. Or maybe she doesn't care about his intentions. Maybe she realized these men need a little bad guy to rally against if she's ever going to elicit any feeling out of these idiots. Whatever the case, we'll have to wait until next week to see how part two of the Nayte/Chris S showdown plays out. Until then!
Images: Craig Sjodin / ABC; Giphy (4); ABC (1); @bitchelorette_ /Instagram (1); @lil_vil /Twitter (1); @feelin_thorny /Twitter (1)
The Best 'Bachelorette' Recap You'll Ever Read: I Worry For The Public School Systems
Welcome back to the best Bachelorette recap you'll ever read! Last week was the official kickoff to Michelle Young's season. If you thought just because Michelle is poised, mature, and sexy, that the caliber of men would rise beyond "spank me with a yardstick" gimmicks and weenie bikinis—then obviously you don't know this franchise as well as I do. God, it's good to be home. 
They Aren't Smarter Than A 5th Grader
Ah, I see we're still going to be milking the "hot for teacher" theme for as long as we can. I love that the ABC creative team has the critical thinking skills of a pine cone. Carry on.
For Michelle's first group date, the men must compete in a Quiz Bowl. There will be math questions, spelling questions, science experiments, a game of wits (musical chairs), all judged by three precocious squirts who can't be more than 10. I'm sorry, I thought the goal of these dates was to make these men seem more desirable? Not to have their intelligence owned by a mouth breather on national television. 
Once again, the children remain the standout stars of this season. Despite the men's best efforts, they're giving me crumbs compared to the star power that is little Mia. She can barely contain her disgust for these adult men fumbling through basic spelling, and I'm LIVING for it. She takes particular beef with Pizza Peter, who spends the entirety of the date acting like he has the maturity of a Slinky.
At one point, Pizza Peter tries to get Michelle's attention by whisper-yelling her name nonstop until she acknowledges him (where is the principal's office when you need it?), to which Mia yells with all the force of a beleaguered woman twice her age who has maybe seen some shit: "LEAVE HER ALONE MY GOD!" Simply iconic. 

Little Mia isn't the only one who has it out for Peter. Peter was probably the kind of kid who made his teachers want to drink heavily on a Tuesday—and it shows. He treats musical chairs as if it's a game in a gladiatorial ring where the only outcomes are survival or mauling by rabid hyenas. I've seen less bodily harm come out of an actual bar fight. Have some class, Peter! There are children in the room!
THE KIDS: Spell "narcissist"
WILL: 

ME TO MY DOG, ALONE ON MY COUCH: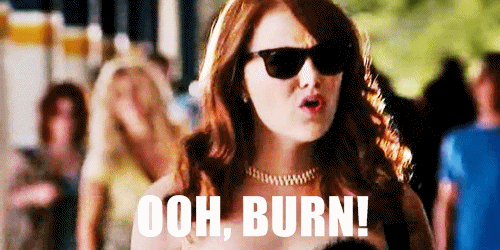 Unfortunately, the cocktail portion of the evening fares no better. Instead of "hot date night" the evening is giving us more "we need to talk about Jimmy " parent-teacher conference vibes. It's like Michelle cannot turn off the teacher side of herself. Brandon, to his credit, does try to steer the conversation toward more romantic avenues and Michelle's like, "yeah, yeah, but first let's talk about your spelling." My god! The man is trying to woo you, and you're thinking about the kind of study packet that would best suit his learning style. Take the day off!
Meanwhile, Tiger King and Miami Vice over here are throwing fists over chardonnay. Jesus Christ, can we not have one nice evening, people? Will and Peter are still arguing about the spelling burn from earlier in the date, proving they have the the decorum of a Jäger bomb. The woman just spent all day teaching; let her drink her glass of wine in peace!
Michelle catches wind of the fight and asks Peter about his role in it. He's like, "that was really out of character for me." Yeah, see, I'd believe you more if you weren't dressed like a guy whose personality is more chaotic than an Electric Zoo festival. Send him home, Michelle. The only future this guy has is at the center of a news story about a guy farting into pizza dough for TikTok views. 
Jamie's One-On-One Date
Jamie scores the first one-on-one date of the week: a rock climbing adventure in Joshua Tree. I guess this date is supposed to be a metaphor for relationships: it's hard and scary and trying to master one could lead you to an early death in a rocky ravine. Finally, a date that makes sense! 
Despite this being Michelle's date that she seemingly picked out, or at least had some sort of creative say in, she's terrified of mountain climbing. She's acting like this is 127 Hours, not an influencer's wet dream. You're in Joshua Tree. The worst thing that can happen to you there is that you wear an athleisure set that doesn't match.  

Later, Jamie reveals that his mother struggled with mental health issues. After a brutal description of his childhood, he reveals that she died by suicide when he was 24. This is DEEP. It almost feels sacrilegious to air this footage mere moments after a man in a banana print shirt yelled about being embarrassed in front of children. 
Personally, I'm not sure how I would handle hearing a story like this on a first date, but Michelle handles it beautifully. She's like, "I don't really know you, but I'm proud of you" and I love that she went into teacher mode for this. She could have said "thank you for sharing" or "thank you for your vulnerability" but that's the producer-approved answer. This feels more honest. Emotionally, these two are already at third base. Can't wait to see what their future holds!
Love & Basketball
The second group date graduates the men from elementary school to high school. Miss Young has left the building and Coach Young is ready to turn boys into men on this basketball court. She's joined by two of her pals in the WNBA. First of all, I want to meet Monica Wright McCall or no player at all. Second of all, the amount of confident athletic prowess wafting off these women is staggering. You can tell these emotionally stunted barn animals posing as eligible bachelors don't know whether to be aroused or scared. (The correct answer is both). 
View this post on Instagram
Joe has never looked hotter to me than on this group date. Michelle says that he looks "at home" on the court, and by that I think she means his ass looks at home in those basketball shorts. I'm picking up what you're putting down, girlfriend. 
We learn that Joe was crowned Mr. Basketball, which seems an unfair advantage given that the winners of this basketball game get alone time with Michelle. Sadly for Joe, he has Pardeep on his team, whose idea of a free throw is to granny-shot the ball in the basketball net's general vicinity. Don't worry, Pardeep, your air balls will only live on for eternity on the internet!
JOE: *somehow lands on the losing team*
TAYSHIA: Actually!! We're giving out an MVP award to someone who got our panties wet was the most valuable player: Joe!!
Well, that's certainly one way to measure "value."
Joe and Michelle are hitting it off at the cocktail party. It might as well be a one-on-one date for the amount of time she spends with anyone else. Michelle says that she's never felt chemistry this off the charts before with another person, and it's like, is that there's chemistry or is it that he ghosted you once and now you're high off validation? Be honest. 
Joe ends up scoring the group date rose and a new target on his back. He should have realized nobody likes a winner.
The Rose Ceremony
The rose ceremony is full of shocking twists. For one, I was not aware that an ear piercing was a requirement before coming on this season. There are so many earrings in this room, I feel like I just walked into Claire's. 
And then there's Jamie. Jamie, Jamie, Jamie. Just when I was starting to root for you and your under-eye bags. It's clear from the moment the cocktail party begins that Jamie woke up today and chose violence. He hears that Joe is a top contender, and instead of feeling secure in his relationship—AND THE ROSE HE ALREADY HAS—he decides to cause chaos at the rose ceremony. 
He tells Michelle that "the guys" have been talking and "the guys" think Michelle has been shady about her relationship with Joe. It's just what he heard around the water cooler. It's just what "the guys" are saying. I'm pretty sure middle school girls are more subtle in their warfare. 
View this post on Instagram
The thing is, Jamie is being so stupid. He had such a great date! He already had a rose! Why couldn't he just keep his mouth shut? And Michelle! Why is she making such a big deal about this? She doesn't need to explain herself to anyone. Plus, she and Joe didn't actually date before the show. As my mother tells me every time I update her on my love life: DMs don't count. 
Michelle calls the class to homeroom to set the record straight, and WOW does she handle her shit well. She handled that like a SAINT. She calmly delivers all the facts. How she exchanged two messages with Joe, how he ghosted her, how she never met him in person before that first night. You can tell the guys have no fucking idea what she's talking about. She's like "any questions?" and the room is still trying to process why DMing someone is a crime. 
MICHELLE: This is a conversation, there shouldn't be silence right now.
HAHAHA. God, she is such a teacher. Michelle, you can't just wait for them to decide to participate in class discussions. Don't you know you have to elicit that response by randomly calling on people until one of them caves in fear? That's Teaching 101! 
Michelle cancels the cocktail party because she's had enough with these guys. Oh honey, it's only week two. I do love how much the guys pout when they don't get a rose ceremony. They're like, "what? We have to rely on our good looks to get us through the next round?" Of course, you idiots! We barely wanted to see your personality at this stage in the game anyway. This is bad news for Alec, Pardeep, Daniel, and PJ, who are all going home. It appears their attractiveness does know some bounds. Better luck next time, boys. 
And that's all she wrote! See you hoes next week!
Images: Craig Sjodin / ABC; Giphy (3); ABC (1); @thebitchelorette_ /Instagram (2)
The Best 'Bachelorette' Recap You'll Ever Read: Class Is In Session
Well, well, Bachelor Nation pals, here we are again. We're back for another season of The Bachelorette. What did you do with your time off between the Bachelor in Paradise finale and the premiere of Michelle's season? Let your takeout barely go bad in the fridge? Accidentally leave one lone wet sock to mildew in your washing machine? I mean, this is too much. I've had Taco Bell run through my digestive system at a slower pace than this break between seasons! I haven't even gotten sick of scrolling through all of the successful BiP couples on Instagram yet. *sighs so deep it creates a new fault line* But I digress. 
Let's go ahead and get into the premiere: the good, the bad, the cringe, and the things that will haunt my spirit until my dying day.
The Good: The Kids
We start things off with an introduction to Michelle Young, the hottest fifth grade teacher in all of Minnesota, and I'm already a fan. By "already a fan" I mean of the kids in this classroom. I love that ABC got enough signed parental consents to film her while she works. But I wonder, is ABC  also going to be liable for the inevitable therapy they'll all be needing post-filming?
MICHELLE: Okay class, what happens when we take one woman over 30 and add 30 single men in various stages of steroid dependency? Hmm? Can anyone tell me what that equals?
THE KIDS:

The one kid is like, "isn't it weird that she'll be kissing 30 guys?" Yes, sweet child, it is weird. But if this weirds you out, just wait until Miss Young explains the Fantasy Suite dates to you… 
I will say, Michelle looks great this season. Like, she is so fit it makes me want to die. ABC must agree, because they took one look at those Pilates arms and wasted no time in branding her as "Hot Teacher." They are leaning all the way in, y'all. Expect no less than 60 teacher puns in the next 120 minutes of the episode. Mark my words, people. 
The Bad: First Impressions Of The Guys
The kids are a nice introduction for when we get to see the real show and tell: the limo entrances. I worry the guys heard "teacher" and thought the way to Michelle's heart would be to act like variations of Dennis The Menace. It's the only explanation for these childish entrances. Here are some highlights of the lowlifes:
Chris S, self proclaimed "Southern Gentleman," procured his own bus for the occasion and walked out looking like Prince George in his first day of school pics. Never mind that Chris looks less like a gentleman and more like a guy who would argue about mask mandates on an aircraft. Good luck with him, Michelle!
Clayton (our next Bachelor btw) walks in with a yardstick and coyly asks Michelle to beat him with it. He tells her that he'll be on his best behavior, and then bends over the nearest potted plant like he's Anastasia fucking Steele. Look, guy, we don't need to hear about how you sprouted an erection during your first spanking by an authority figure. Save that for your therapy sessions like a normal person!
Jamie, 32, tells us he is a "biotech CEO" and I have questions. Namely, what is that and for what company are you a "CEO"? The vagueness of the wording is making me think "biotech CEO" is actually code for "makes a living selling own sperm." Be honest with us, Jamie!
Brandon K literally hands Michelle some Mardi Gras beads and asks her to show him her tits. Again, only in porn do the nice teachers acquiesce to those kinds of requests. Christ. 
Rick, a medical sales rep from LA, makes his grand entrance as an appetizer. James from Katie's season walked so Rick could roll out on that entrée cart. 
Peter, a 26-year-old "Pizzapreneur", is the sole reason New Jersey's tourist rates just plummeted. The man shows up in a bedazzled suit, flinging around cannolis with reckless abandon and screaming about pizza principessas. His personality feels like the equivalent of a Forever21 floor. 
I will note that there were a couple of shining stars among the men: Brandon J and Nayte. Instead of leaning into whatever adolescent teacher fantasies the rest of the guys rubbed one out to before the cocktail party, they choose to woo Michelle with their honesty and easygoing vibes. A novel idea, truly. Michelle is especially taken with Nayte, whom she ends up giving her first impression rose to later in the evening. 
View this post on Instagram
View this post on Instagram
The Cringe: Joe's Ghosting Act
Nothing is cringier than witnessing Joe's entrance. When he walks out of the limo, Michelle immediately says that she recognizes him from somewhere. He's like "it's because we're both from Minnesota, lol!" and she's like "nooo that's not it, I think you've maybe wronged me before." MICHELLE. You can't just say that to their face! At least let your suspicions boil inside you to apocalyptic levels before bursting like a dam in one cataclysmic torrent!
She says that she DMed him years ago and they messaged for a bit before he ghosted her. "Ghosting" feels like a strong term to use in this instance. Isn't that just what dating is these days? Messaging until one of you fades into the ether? Also, Michelle deserves a purple heart for verbally acknowledging that she slid into someone's DMs. Michelle!! That is a sacred act between you and your 12th glass of wine. No need for all of America to know that. 
Later, Michelle confronts Joe about his ghosting her. My god, and now with the ghosting! Michelle, take that shit to your grave! Joe says that the reason he stopped messaging her was because at the time he was feeling overwhelmed about George Floyd, and Michelle is not having it. Honestly, bring out the receipts. I think I need to see the extent of the messaging before I pass judgment. Her reaction does seem a little harsh considering they probably met after she liked a shirtless picture of him by a pool. You can't be mad at a stock image, Michelle!
The Things That Will Haunt My Spirit Until My Dying Days: Tayshia & Kaitlyn's Search & Seizure
Look, I'll admit. I've had my issues with Tayshia and Kaitlyn as hosts. What can I say? I don't miss Chris Harrison, but I miss his barely contained disdain for "the process." There's too much pep in the Bachelor franchise these days, but these two were absolute gold this evening. Before the rose ceremony even begins, they're going through the guys' hotel rooms looking for incriminating evidence. I'm sorry, but don't you need a warrant for that search and seizure? I didn't realize Benson and Stabler were assigned to Palm Springs. 
TAYSHIA AND KAITLYN RN:

And BOY do they get the goods on Ryan. Ryan, the shirtless farmer from San Jose, was actually one of the bright spots from Michelle's first night. He came off hot and charming despite wearing his shirt unbuttoned to his navel. Talk about a Cinderella story. Michelle was clearly feeling him after he surprised her with ice cream from his ice cream truck at the cocktail party—and that's not even a euphemism for something dirty! He actually fed her during that 18-hour first date marathon!  
So, what exactly did the Special Victims Unit find in their search? Well, in addition to riding tractors and flashing cleavage, Ryan is also a criminal mastermind with files upon files of notes on how to win more screen time. You're telling me that someone would actually come on this show for the wrong reasons? Color me shocked. Honestly, the bigger crime is how he did Jason Tartick dirty in his show notes.
View this post on Instagram
Okay, Kaitlyn and Tayshia have no chill. They're acting like they broke the Watergate story, when in reality they just discovered a man with a pulse is actually a piece of shit. Their delivery of Ryan's betrayal to Michelle is just as ridiculous. Tayshia's like, "He doesn't actually care about teachers!" Lol, yes, that's the biggest issue with his cheat sheets, not that he literally labeled it "project rose" and had line graphs on personality types that get the most screen time. I hope Michelle sends him home or, better yet, throws his body over a burning pyre. It's what he deserves!  
Once Michelle hears the news, she wastes no time in going full-on teacher on his ass. She forces him to show her his cheat sheets and then marches him to his room like he she's about to break out Clayton's yardstick once they're in private. Ooooh, you're in trouuuuble. 
RYAN: My friend's wife wrote those notes!!
THE WIFE: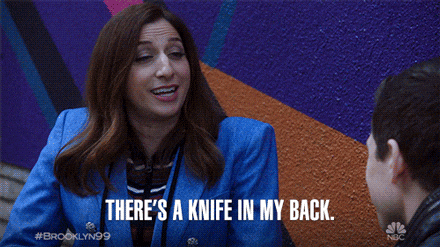 HAHAHA. I love that Ryan is blaming this on his friend's wife. Honestly, let's get her on the show. I want to hear about her part in this!
Sadly, Michelle lacks my lust for blood, and instead of requesting a medieval stocks be placed in the hotel lobby to allow her and the contestants a chance to throw fruit at Ryan's prone body for the remainder of the cocktail party, she sends him home with a cold goodbye and moves on. Booooo. 
View this post on Instagram
After Ryan leaves, ABC positively zips through the rest of the episode, and we're at the rose ceremony before we know it. The ceremony moves quickly and leaves little room for dramatics. After one long, drawn-out pause, Michelle ends up giving Casper The Friendly Ghost Joe her last rose of the evening. We say goodbye to JoMarri, Jack, Garrett, Edward, Bryan, and Brandon K (of the "show me your tits" pickup line). I can't say any of you will be missed. Until next week!
Images: ABC / Craig Sjodin; Giphy (3); tvgoldtweets, @bitchelorette_ , @bachelornation.scoop / Instagram
A Bro's Breakdown Of Michelle's 'Bachelorette' Contestants
Hi, I'm Jared Freid. I'm a 36-year-old comedian who loves The Bachelor and The Bachelorette. I love them so much, I yell at every episode on my Instagram stories. As you can imagine, my parents are very proud. V.
This is my preview for the season. I've been doing this preview for both shows since before your favorite TikToker got their first dangly earring. I make massive assumptions about every contestant based on very little information. It's like sitting with me while wearing sweats and screaming "Yuck" at what people wore on the red carpet. Please enjoy and follow me on Instagram, where I'll be making fun of these crazies every Monday night (Matt James' season is in my highlights). And if that's not enough, I host a Bachelor Post-Game Show called "The Rose Rehash" on my YouTube channel. Let's have a fun season.
Michelle

Michelle Young is a 28-year-old kindergarten teacher from Minneapolis who is BELOVED by the audience. This is a bit of a change from the last few Bachelorettes. Clare had the "elder Bachelorette" branding that kind of forced the audience to say they loved her, Tayshia didn't have the run-up to the season because she just appeared after Clare left, and Katie divided the audience into "I like her because she's bold," "I don't buy it," and "SHE HAD A DILDO AND THE DEVIL WILL OWN HER SOUL FOREVER!!"
But Michelle is loved. Her lack of social media presence, the fact that they taped the show in her hometown to accommodate her teaching duties, and the laid back way she handled being on Matt's drama-filled season really speaks to them. Bachelor Nation loves a Hallmark movie character playing out in real life. Michelle is that. A former Division 1 basketball player becomes a kindergarten teacher in her hometown that isn't New York or LA?! That's basically Hallmark movie porn for Bachelor Nation. It hits all the senses for them. They might collectively slip off their chairs when they introduce her Tuesday night. They don't even need Katie's vibrator. I'm excited for Michelle. Let's see the crazies they're fixing her up with.
Alec

Alec is a 29-year-old from North Charleston who looks like if "I work in finance" were a face. He says that he learned about commitment after his first marriage ended, which is code word for "someone cheated". The women reading this will assume it was Alec, the men reading this will assume "Hey, everyone's got problems" and stay completely out of having an opinion. He says he's "not here to waste anyone's time" which is hilarious since he's going onto a reality show to compete with 29 other men for one woman. The literal meaning of waste of time. That's like saying "I'm here to lose weight" while eating chicken fingers because, "protein."
Brandon J

Brandon J is a 26-year-old traveling nurse recruiter from Portland, Oregon who says that he "once hopped on stage during a Lil Wayne and Drake concert." That's a cue for my exit. Imagine going to a concert with someone who thinks "hopping on stage" is a normal thing? You're like, "Where are you going?!" And they're like "I'm just feeling this song!! Drake and Lil Wayne will totally get it!" I'm not sure what would make me angrier, the fact that they were my ride home or that they did mushrooms without me.
Brandon K

Brandon K is a 29-year-old brand manager from Austin who looks like someone you'd avoid because he's going to tell you about a great craft beer. Brandon says that he "wants to make a real social impact within his community." Which is Austin/Tech-town-speak for "I've never worked at a charity but I like the idea of charity." People who work at a soup kitchen are like "WE NEED MORE SOUP AND NAPKINS!! I'M THERE TUESDAYS BY THE BACK DOOR!!" People who work in Silicon Valley or Austin know that they can make money off of sounding good and say stuff like "The social awareness of a millennial is at the heart of our impact of consciousness." And then you realize you have no idea what they're saying and you're tweeting a link that finds them new investors.
Bryan

Bryan is a 31-year-old NFL player from Chicago whose haircut was created by Pixar animation. This show should be all former professional athletes. They have the time. Their life is a constant struggle of figuring out if a woman is there "for the right reasons." The fact that non-athletes go on the show should tell you everything about the confidence of a man. A guy comes on this show and he meets Bryan with a seven year NFL career and about a million in the bank and he's staying thinking he's got a shot. He's like, "But she hasn't met me, the personal trainer whose mom says he's handsome!"
Casey

Casey is a 36-year-old advertising creative director from Miami whose bio says he has "outgrown the local dating scene where women care more about their Instagram stories than making meaningful connections." What garbage. No easier opinion than blaming the people who are obsessed with social media for you being single. You know what's NOT the answer to the social media driven dating problems of Miami?! A TV show about dating that happens to get you more of a social media following!!! Casey's bio also says that he is a closeted hippie but hates living in tents. Casey is a pretty good liar. He knows how to speak and sound a certain way. Everyone wants to say they're a hippie until they're sleeping under a hemp blanket. There's no such thing as a hippie who hates tents. Everyone has a hippie friend who they'd never live with because they'll be cool with a fridge that's somehow also the shower and a bed that you two would share.
Chris G

Chris G is a 28-year-old motivational speaker from Nova Scotia who wore a sweatshirt under a sport-coat to show that he's fun but serious. There isn't a worse look. What's his speech?! "How to look like a tech billionaire from the sale rack at Old Navy!" Just because Mark Zuckerberg exists doesn't make him a fashion icon. This outfit should be called, "My mom likes part of it and doesn't understand the rest even though she purchased every piece".
Chris S

Chris S says he "prides himself in falling in love with someone on the inside rather than the outside." Thats something that sounds good on a bio and not so good when you say it to your girlfriend while tipsy on a double date: "How'd we fall in love?? It was never her looks! No, no, no! It was her mind that I loved! I could've had way hotter women!! Trust me. I was on The Bachelorette! But look at her. It was never that face. It was her mind that I fell for!! Right honey?!" Then Chris spends the weekend masturbating on the couch.
Clayton

Clayton has already been cast as the next Bachelor, and is described in his bio as "a Missouri thoroughbred." This is one of those moments that shows how differently the audience consume the contestants on the show based on their gender. Like, I think it would sound very "icky" if the woman who was already cast as the next Bachelorette were to be described as a "San Diego breed-worthy, purebred with birthing hips."
Daniel

Daniel is a 26-year-old firefighter from Austin. That's got to be a weird town to be a firefighter. Like, you thought you'd be in Texas taking care of "Texas problems!" Instead, you show up to a burning house and someone wearing a Carmen San Diego khaki hat is crying and screaming on the front lawn. They tell you that they were burning sage and they tripped over their crystals and the sage flew right into their tapestry and now their pet squirrel named Sunset is trapped inside the house. Now Daniel is risking his life for a squirrel while an influencer is telling him that "this never happened when they lived in LA!"
Edward

Edward looks like the next door neighbor on CW high school drama who made you feel badly about your body because you were 16 and he was a 27-year-old playing a 16-year-old. He's also described as a "wellness coach", which continues the Bachelor tradition of taking job titles like "front desk guy at Barry's Bootcamp" and turning them into something more important.
Garrett

Garrett is a 33-year-old tech CEO from Salt Lake City. This is who I want to see on The Bachelorette! I want tech CEOs and athletes and retirees. The men we need to see on TV are the ones who have had so much financial success that they've lost all touch with reality. The ones like Garrett, who looks like he got a blowout for his photo shoot because he met a woman at a hotel bar who worked at Drybar.
Jack

Jack is a 30-year-old former Army officer who looks like a French operative who snuck into the Army. Like, couldn't you see Jack in a beret with a white and black striped shirt on while holding a bag of groceries that has a baguette popping out of it?! Couldn't you see Jack passive aggressively judging you for everything you've ever said and done? Jack's bio also says he loves playing kickball, which makes me think he's an undercover French agent even more. Like, he chose the laziest American thing as his favorite. He's like "Ya I'm totally American! I like kickball and ummm McDonald's and ahhh BIG BANG THEORY!! Yes! Totally American!"
Jamie

Jamie is a 32-year-old biotech CEO who once showed up at the airport and let the ticketing agent choose his destination. That's something that women will say they like until you're in a relationship with them. They're all about "adventures" and "exploring" until you're like, "I got a place! Let's go!" And an hour later they're a crying mess on the floor surrounded by every shoe they've ever owned.
Joe

Joe is a former Division 1 basketball player from Minnesota who is going on a season of The Bachelorette being led by a former Division 1 basketball player from Minnesota. He's going to go far. His bio also says that he "loves snacks." Honestly, that would be enough to last a long time on MY season. If a woman got out of the limo and said "Hi! I love snacks." I'd be like, "That's about half my life right there. You can head this way toward my hometowns. Wait, you Jewish? Ya? Do you open a bag of SkinnyPop, say you'll have a couple handfuls, and then an hour later you're next to an empty bag and some Reese's because you gotta have something sweet to finish it off?! Ya?! Ok, head to the fantasy suite because I'm already half hard."
JoMarri

JoMarri is a personal trainer. His bio says that he eats an entire watermelon every morning. This is how you know JoMarri isn't a great personal trainer. This is how people eat when they consider food to be "fuel" and they have no understanding that food is emotional for people. They're like, "You can eat a whole watermelon and it's less calories than a bag of Doritos." And you're like, "Ya, well Doritos make me happy in a way no human has ever achieved and I can't give that up." And they're like, "What about chewing 17 times before your next bite?!" And you're already eating Doritos somehow.
Leroy

Leroy is a biomedical PhD student. The smart guys like this never last on the show. I think it's too difficult to live in the mansion with 20 other men who think watching Squid Game is the equivalent to reading a book. Like, I'm sure at some point one of the other guys will be like, "Does anyone know how to spell 'restaurant?!'" and Leroy will start packing his bags and calling his parents who emigrated from Ghana AND Italy to apologize.
LT

LT looks like someone you'd avoid at a party. He's a 38-year-old yoga guru from Bellevue, Washington, which means you'd probably be warned about him before a party. Like, I can't imagine a more insufferable description of a person. Bellevue is the part of Washington with the Lululemon/Sweetgreen/women of a certain age who are always busy but have no job and have never been seen without workout attire on. And LT is their guru! If LT were going to be at a party, I'd be like, "Ok, so LT is a white guy who calls himself a guru. You're going to want to talk to him for a bit so we can make fun of him after the party but not too long where he's trying to show you poses and starts talking about chakras. If he mentions a retreat, you're fucked."
Martin

Martin is a 29-year-old personal trainer who looks like he dressed up as a villain on The Bachelorette for Halloween. At what point do you shave the line in your eyebrow? Is it before or after you start using the phrase, "issa vibe?" Martin's bio says he is looking for a mature, health-conscious woman, which is how you know he's a dick. Who isn't health conscious?! I've never heard a more coded way of saying "No emotional fat chicks."
Mollique

Mollique is a 36-year-old academic administrator who only wears shirts that match his hair dye. His bio says that he was "raised by women around him" and his favorite author is Nicholas Sparks. Sometimes a guy comes on The Bachelorette and reveals himself to be a liar by going too hard on the "perfect man from a Hallmark movie" verbiage. Raised by women all around him? I don't even know what that means. Me too. As if I was raised with no women. A whole childhood of professional wrestling, spitting, and farting while eating Slim Jims. The only thing that would've made this profile any more of a lie is if it said, "And Mollique believes in paying a woman to go down on her to make up for the gender pay gap!"
Nayte

Nayte spells his name with a Y. I'm not reading his bio. I don't care. Imagine someone saying, "It's Nayte with a Y" and the headache you'd get from trying to figure out where the Y goes in the name. It literally just autocorrected to "Maybe" while I was typing this out. That's his name now. His name is "Maybe." As in, "maybe Nayte's threading artist did a little too much on his eyebrows and now I cant stop staring at them."
Olumide

Olumide is a 27-year-old IT analyst from Newark, New Jersey who played basketball at Rutgers. He seems nice. His bio says his favorite flower is a cherry blossom, which I can't believe comes up during these interviews. "Hey! Just a few questions! Is there anything we should know about that could become a national headline and destroy the reputation of the show?! And what's a flower that reminds you life is a cycle of life and death and that we're all just a speck on this big ole marble called Earth whenever it blooms in the spring?! And lastly, any fetishes?"
Pardeep

Pardeep is a 30-year-old neuroscientist from Brooklyn. This is the first Indian man I've seen on the show. I texted my friend and fellow comedian, Nimesh Patel, to congratulate him and his family. Here's the exchange:
Me: Congratulations!
Nimesh: Huh?
Me: Indian guy on The Bachelorette! Tell your family it was all worth it!
Nimesh: He's going to get out of the limo, say "Have a nice season!" Then he'll get back into the limo and drive directly to his parents house where they'll be waiting with his future wife named Krupti.
Peter

Peter looks like he's auditioning to play Roger Klotz in the live-action adaptation of the animated series, Doug. Peter is described as a "Pizzapreneur" which is another way of saying he owns a pizza shop. Everyone watched a couple episodes of Shark Tank and now they're all CEOs. Peter probably talks about synergy and his idea for a pizza app that's strangely similar to the one Dominos already created. I'm sorry, Peter. You don't have a "portfolio of pizza-related endeavors." You stand behind a counter and loudly say "WHAT'LL YOU BE HAVING BUDDY?" to a drunk college kid who just audibly burped.
PJ

PJ looks like he's about to sing a 90s R&B song that'll make you remember not getting asked to dance in middle school. No? Just me? Ok. PJ is actually a firefighter. Imagine this guy saving you from a fire. I'd be like, "Did you just come from the hard bodies firefighter calendar photo shoot?! Hold me closer to your dangly earring!"
Rick

Rick looks like he goes from town to town explaining cryptocurrency to unsuspecting women. Rick's bio says he's the "type of guy who will send you flowers at work for no reason but to say, 'I love you.'" Can we at least get an ex to corroborate such a claim? This is one of those things he's done once in his life and he's been riding it as a personality point ever since. It's like when someone tells you they "lived in Florence." You went on study abroad. It was more than a decade ago. You didn't even take an Italian class. It's time for a new memory. Take a week off of work and go on a hike so we can stop hearing about how you "never liked red wine until living in Italy."
Rodney

Rodney is a 29-year-old sales rep from Rancho Cucamonga, California who says he's "terrified of being catfished." This picture literally looks like he could be 5 or 7 feet tall with no in-between. It's always the people who shouldn't be judgmental who are the most worried about catfishing. They'll be like, "Ugh all these ugly people on the apps with their fake heights and pictures from ten years ago! Ok, gotta go! I have my monthly appointment to get the lumps on my shoulders, face, and balls drained!!"
Romeo

Romeo is a Harvard graduate and a mathematician from New York City. So he's a catch and someone I'd have so many questions for: What does a mathematician do?! Is the Pythagorean theorem a big part of your life?! Should I mute the TV every time you come on the screen because of all the horrible math puns?! Will you combine Romeo and Juliet with math to make some sort of awful super pun that will make me immediately throw up?!
But more importantly, Romeo's 32 and his bio says that he "wants to go to Burning Man one day." One day?! Your 32. It's over man. My dreams include good chairs at bars and finding the right pillow position to get to sleep the fastest. If my 32-year-old significant other said to me, "I'd like to go to Burning Man one day," I'd say "Cool! Have fun with your future husband!"
Ryan

Ryan is a 30-year-old environmental consultant who weirdly looks like a hamster that made a wish to be human. Ryan's bio says that his family has a raisin ranch. Sometimes I'll read something like that and realize how little I know. Raisins come from a ranch?! I thought they were the doodies of grapes. That means there's a leathery-looking cowboy who talks about long days on THE RAISIN RANCH as if he's tough. I want to go to the ranch. I want to wrangle a heard of Raisinets. I want to use a rope to hog-tie a raisin that got a little bit too wild. And if Ryan doesn't say "Welcome to the raisin ranch" when a girl holds his balls, he's a complete waste.
Spencer

Spencer is a 25-year-old financial crimes analyst from Cleveland who seems nice enough, but the real story here is the commitment the men on The Bachelorette have made to the turtleneck over the last few seasons. I literally only see it on The Bachelorette. Never at a bar. Never out in the daylight. Just this show. All of these men decided one day they were all going to jointly look like the head of a penis. Good for them. I just don't have the body type. I'm a short torso, wide-shouldered man. I'd look a penis that just went into a cold ocean.
Will

Will is a 28-year-old academic interventionist from Grand Rapids who who looks like a child doodled on his head with markers to make his hair. Will went with multiple chains over his turtleneck as if he's going to a Halloween party dressed as Mr. T's penis. Will's bio says that he describes himself as classy, swaggy, and sharp. I've never related to someone less. I refer to myself as gassy, judgy, and hungry.
Images: ABC / Craig Sjodin (32)