What Happened With Greg On 'The Bachelorette' & Why Everyone's Talking About Gaslighting
Despite the varying casts and locations, there are a few constants viewers can count on in The Bachelor and The Bachelorette. The lead delivers emotional, dramatic monologues (occasionally through tears) about making sure each contestant is tHerE fOr The RiGht rEasOns, but spoiler alert: they rarely are. While some contestants are able to be more subtle about their goal to ultimately become FabFitFun partners or start a podcast, others' fame-chasing aspirations get exposed. Another point that happens season after season without fail? There's always someone who, mid-filming, seemingly forgets that the entire premise of the show revolves around one person dating multiple suitors. Fueled by confusion and jealousy (and perhaps the desire for more airtime), that contestant has an on-camera breakdown that's equal parts perplexing and cringey.
This season, Greg Grippo has proven to be both of those contestants, after a confusing exchange with Katie Thurston and rumors about his acting past surfaced. Greg, who ABC described as "the full package" and "handsome, kind, vulnerable and serious about wanting to settle down," might be less of the full package and more of a wolf in sheep's clothing, depending on your interpretation of Monday night's episode. Fans and Katie alike fell for the New Jersey resident on night one; he received the first impression rose and melted our screens with his steel-cut bod and perfect locks. In the second episode and first one-on-one of the season, he shared an honest conversation with Katie where they bonded over the shared trauma of losing a father. 
But, in another spell of predictability, it turns out the frontrunner may have been a secret villain all along. Greg introduced himself on the show as a marketing sales representative, and although he only listed a Bachelor's in marketing at Saint Michael's college on his LinkedIn, he also studied at the prestigious William Esper Studio, a NYC acting school. In May 2019, Greg posted a shot standing outside the school, writing in the caption, "What a journey. Forever grateful for these last two years."
Bachelor Nation, upon learning Greg might be an actor: 

Was Greg for real, or was acting like he was falling for Katie just method acting? His premature, confusing exit from The Bachelorette has lead some fans to wonder if this was just an audition for his next role. It all went downhill during the franchise's cheesy excuse for hometowns, when Greg tearfully professed his love for Katie. Her immediate response? "I just love looking at you." Yikes.
Now, anyone remotely familiar with The Bachelor/ette knows the unofficial rule that prohibits saying "I love you" until the end. Moreover, Katie made it clear from the beginning that she didn't want to tell any of the guys she loved them until the finale. Nonetheless, she admittedly could have responded with something deeper than "I just love looking at you". Katie, the man is crying.
The gaffe sent Greg into a tailspin, first outside the hometown date, and then later, when he went to visit Katie at her hotel room. Even though Katie did everything except explicitly tell Greg that he would be her final pick (and before their confrontation, she told his mom, "Greg will 100% be at the finale, I have no question") Greg later told Katie, "It was never about a rose for me this week, and I was never asking you to confess your love to me. All I was asking for was Katie" He maintained that Katie had dismissed his feelings: "When I said I love you, I felt like I was telling it to a stranger," he said through tears. While, in her hotel room, Katie scrambled to figure out what, exactly, she'd done wrong and repeatedly apologized, Greg insisted, "I feel like you're giving me a surface level response." Ultimately, he decided that Katie had "put up a wall" and said her "whole demeanor shifted". After telling Katie "I've never given up on us", he left the show. As a reminder, before said scene, Greg stared straight into the camera and said, " no question in my mind that there can be an engagement at the end of this." 
Some fans were quick to point out that Greg's behavior looked like gaslighting, and Katie herself shared a thread of posts about gaslighting on her Instagram stories in the wake of the episode. According to the National Domestic Violence Hotline, gaslighting is a form of emotional abuse "that causes a victim to question their own feelings, instincts, and sanity". There are a variety of tactics an abuser might use to gaslight their partner, including countering (which the NDVH explains as "questioning the victim's memory of events"), trivializing ("making the victim's needs feel unimportant"), and forgetting or denial (pretending to have forgotten things that occurred or denying they did). 
Bachelor Nation had a lot to say about the confrontation. John, one of Katie's contestants who was eliminated on night two, wrote on his Instagram stories, "Along with many of you, I watched last night's episode and was shocked by some of the behavior I witnesses , namely the words and body language exhibited by Greg. Watching these actions get defended (and therefore normalized) strikes me as extremely unhealthy and a step in the wrong direction." He also pointed out, "It should be noted that an individual can be a good friend to some while simultaneously being harmful to others in another relationship; friendship cannot be an excuse to blindly defend someone's behavior."
Bekah Martinez, a contestant on Arie Luyendyk's season, wrote on Instagram, "I know he opened up to her and she said 'the wrong thing' but shutting down emotionally being like, 'wut, nothing's wrong why would you think that' and then punishing with silence is emotional manipulation 101."
Not everyone agreed with the assessment that Greg's behavior was manipulative, though. Andrew, another fan favorite on Katie's season, posted to Twitter, "I care for Katie and Greg very much," adding, "their love was sooo real! Hate to see Katie like that." Tre, another contestant of Katie's, tweeted, "Greg/Justin/Blake slander won't be tolerated on my TL." The next day, he followed that up with, "Katie slander OBVIOUSLY won't be tolerated either."
Others surmised that maybe this was all an act on Greg's part. Luke Stone, a contestant on Hannah Brown's season, tweeted, "I'm getting the strong vibe that Greg is sabotaging this on purpose. If you aren't into her be a man and tell her you want out rather than gas lighting the situation. My theory: Greg got further than he expected/wanted and pushed the eject button real quick."
While it seems like Greg has left the show for good, we'll have to wait until Monday to see what this all means for Katie—and co-host Tayshia Adams told Ryan Seacrest that the rumors about Greg's acting past "will be addressed". One thing we do know? After the Men Tell All, the Bachelorette told UsWeekly that her ending is "a first, for sure" and "a shocking ending". However it shakes out, for now, fans can take comfort in knowing that she's said, "ultimately I'm very happy with how everything turned out."
Images: Craig Sjodin/ABC; Giphy
The Best 'Bachelorette' Recap You'll Ever Read: Get In Loser, We're Going To Hometowns
Welcome back to the best Bachelorette recap you'll ever read! This week we're off to Hometowns, if you can call a Hyatt conference room papier-mâchéd within an inch of its life to vaguely resemble whatever podunk towns these dudes crawled out of a "hometown." Gone are the days when contestants would have to sully their family name by allowing ABC entrance into their childhood homes. It's sad, really. How are we to know which of these guys still masturbates to their high school yearbook quote or lets his mommy cut his meat for him if we don't get a decent look at the house that built them? Hmm?
O, Canadaaaa
At least Katie's in high spirits! She seems far too excited about the first hometown of the week: Blake's. If it feels like we've watched this date before, that's because we absolutely have. This was the exact "authentic Canadian experience" that production cobbled together for Serena P's hometown last season, right down to the maple syrup shots and pickup game of hockey. Like, I know Canada has a diverse and rich culture, and yet, production's attempt at showcasing said culture was to google "Canada" once and follow the first pop-up ad on its Wikipedia page. 
And the contestants go right along with it! They make it out like the entire country of Canada is their hometown. Meanwhile, in America, if you even suggest that living in Greenwich Village is synonymous with living in the West Village, you get called uncultured swine and booed off the subway platform (or so I would assume).
THE BACHELORETTE: What did you do for fun growing up?
CANADIANS ON THIS SHOW: 

I love how Blake turns everything into sex. Like, hometowns is a time to connect on a deeper level, to share stories from childhood and bask in adolescent nostalgia. Meanwhile, Blake is like, "have you ever used syrup as lube before?" Blake! She asked you what your favorite sport was growing up, not to launch into your favorite way to incorporate food into the bedroom. Come on, read the room!
After Blake and Katie get done desecrating Canadian culture, it's off to meet Blake's family! So, who did Blake bring to hometowns anyway? His mother, sister, and a random man with a ponytail. Don't ask me for more details. That's all I can divulge at this time. 
I will say, I have a loooot of questions for Blake's mother, but those leather pants are already telling me everything I need to know. She's giving me major Stifler's mom vibes. Does she or does she not look like the kind of mom who caught him masturbating and instead of leaving the room, sat down with him to give him better tips for reaching completion? 

The resemblance is uncanny. 
My favorite thing about meeting Blake's family is that they clearly think he ain't sh*t. His sister is like, "sooo this is the one you're in love with now" and I may have spit out my wine at the audacity of such savagery. Later, his mom practically calls him a pussy for not telling Katie he loves her. There's nothing I love more than watching strong women verbally emasculate a man on live television. Please do carry on, ladies. 
Blake's date ends on a meh note. He never actually professes any deeper feelings for Katie, though he does allude off-camera to being ready to propose. If that sounds half-hearted to you, that's because it is. He's like, "when I know, I know and this is the most I've known." Hmmm, doesn't sound promising. It sounds like he's convincing himself of this. Exactly the solid foundation on which you'd want to build a life-long commitment!
How Is Justin Still Here?
The most dramatic thing to come out of Justin's hometown date was learning that he could not convince one single family member to show up for his date. He gets both of his parents on the phone and they're like, "sorry we couldn't be there, we just didn't want to. You get it right?" Wowwwww. They seriously said "nah, I'll pass." I have so much respect for that family. 
Even though Justin was unable to lure any blood related family to New Mexico, he is able to procure two friends. Or at least, two hired actors portraying the role of friends. He's like, "they're the brothers I never had! Mostly because my actual brothers said they're too embarrassed to be related to anyone willing to associate with this franchise." Again, I say: I have so much respect for this family. 
There are actually other major red flags on this date aside from his parents refusal to bend the knee for ABC. For one, his "friends" are suspiciously hype about the intimacy of his and Katie's relationship. They're like, "we've never seen this much PDA from him!" PDA?? He touched her pinky once! They're acting shocked that he would breathe in the same direction as the girl he likes. Red flag. RED. FLAG. 
JUSTIN BEING "INTIMATE" WITH KATIE:

But the real deal breaker happens during Justin's tour of "the best of Baltimore." I'm not saying production gave him a lot to work with here (I'm sure they gave him nothing) but MY GOD what a sad excuse for a date. The tour consisted of two papier-mâchéd signs (I told you there'd be at least one!) and a large suspense of reality. Apparently the best that Baltimore has to offer is a single 8 ft. piece of cardboard with doodles spray painted on it that's supposed to represent "graffiti". 
And then—AND THEN!—Justin has the audacity to feed her crabs whilst in landlocked Albuquerque. Look, my family also hails from Baltimore, so I get that blue crabs are, like, the glue that holds that culture together, but those ain't no blue crabs and you know it, Justin. I've seen fresher looking seafood in the Costco frozen aisle. You're sick, Justin! Just sick!
Pork Roll, Egg, & Emotional Breakdown
It's hard to reflect on the other hometown dates when Greg's dominated much of the episode. Their date starts off strong with Greg wanting to show Katie "a taste of my beach town." I'm sorry, but I thought he said he was from Edison, NJ? Show me where the beach is in Edison, Greg, I dare you. Also, let's be honest about the authenticity of this New Jersey experience. I think we all know the real New Jersey experience is less tandem bike riding and more giving someone the finger on the parkway. Be honest, Greggie!
And, look, it's all so very cute up to this point. They're making out in fake rain again and giggling through random activities that do not represent the state of New Jersey in any way, shape or form. Then Katie meets his family and the mood shifts. Things get very emotional very quickly. Greg tells Katie that she fills the void in his life that his dead dad left. She tells Greg that she loves… looking at him. Ooof. 
ME WATCHING THAT SCENE IN REAL TIME:

Katie has said time and again that she won't say the "L" word until the very end, even if it kills Greg in the process. It's very clear from this date that Greg would like to skip to the end and propose to Katie. When Katie doesn't immediately offer to ditch the show, Greg spirals. Like, reallyyy spirals. Like, I've seen less melodrama in an Aéropostale fitting room. 
And this isn't some new side of Greg we haven't seen before. Greg's jealousy and insecurity have been a recurring theme over the last few weeks. Though he's been a frontrunner since night one, he's struggled with the idea of Katie having relationships with other men. I'm not even talking about the physical aspects of dating multiple men at once. No, Greg seems most upset that Katie might be emotionally invested in a relationship outside of theirs. It's like he doesn't understand the foundation on which their relationship was built. This is a reality dating show, after all. 
I love that he's like, "ditch the show! Who gives a f*ck!" Sir, she signed a contract. Also, Greg is an idiot. Even though Katie didn't explicitly say "you're the one, Greg" she does say over and over again that their relationship is the most important to her and she outright tells him he's advancing to Fantasy Suites. I mean, she did everything but wink at him and he STILL didn't get it. 
KATIE: I can't tell you what the future holds for us, I can't tell you if we'll end up together.
ALSO KATIE: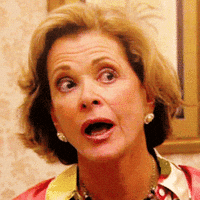 Their date ends on shaky ground. Greg is still in his feels. I think for him, getting the green light from his family meant he was ready to take this relationship to the real world. He's ready to commit right now and cannot fathom that she might need a little more time to sort out her feelings. 
The next day things get worse for the couple. Greg goes to Katie's hotel room to tell her he's leaving the show. Chaos ensues. He keeps bringing up that Katie dismissed his feelings from the night before and I honestly don't think Katie could do anything to get him to stay, short of breaking the space/time continuum to travel back in time and say "I love you" at the exact moment he wanted her to. 
Greg keeps emphasizing that this isn't about roses, that this is real life and she's still thinking of people in a point system. Though he has a point, he's not being very fair to her. She's the Bachelorette, for Christ's sake! That's kind of the whole point! It's a shame because even though he's overreacting, there's a real connection there that's being lost in hurt feelings and miscommunications. Do I think Katie could have handled that conversation better? Sure. She did seem a little cold and standoffish. But I think that's because she doesn't want to get anyone's hopes up—including her own. 
So how does their fight end? Well, Greg has left the Hyatt and is probably halfway to the closest CVS to Bridget Jones the sh*t out of his night with chocolate and drugstore wine before leaving that godforsaken town. Meanwhile, Katie is where any woman rapidly approaching 30 ends up after breaking up with a guy she's known for barely three weeks: crying on a bathroom floor. Ah, yes. I know that scenario well. 
And that's all she wrote, kids! Next week sets us up for the dramatic season finale. We'll have to wait until then to see if Katie is able to recover from her breakup with Greg by letting some sexed-up Canadian pour maple syrup on her in the Fantasy Suites. Until then!
Images: Craig Sjodin / ABC; Giphy (4)
The Best 'Bachelorette' Recap You'll Ever Read: By All Means, Waste My Time
This week, I'm taking a break from writing your regularly scheduled Bachelorette recap in favor of providing you with a rare glimpse into my ABC burn book. That's right, ABC, welcome to your tape. Now, you might be thinking to yourself: "but Ryanne, aren't all your recaps just entries from a burn book?" Lol, you're cute. Usually (for legal purposes) I try to contain my wrath as (legally) it's a personal growth goal of mine to be less of a garbage monster and more of an emotionally functioning human being. But ABC, you have BURNED ME FOR THE LAST TIME. All bets are off now!
Here I was thinking this week we'd get to see a Hometown date Katie test out her dick jokes on unsuspecting family members in the Hyatt's best conference room. BUT NO. Instead, we are gifted with about 25 minutes of usable, interesting footage and the rest of the time we're forced to endure The Men Tell All. Here's the thing about these "tell alls": they tell nothing. It's not like I was expecting Tayshia and Kaitlyn to spill state secrets or anything, but MY GOD the most interesting thing to happen this evening involved an audience member going rogue. Where was the drama? The intrigue? The big reveals? If I wanted to watch a bunch of straight dudes compliment each other, I'd go hang out around a beer pong table at a frat party. But I digress. Let's dive into it.
ABC Goes In For The Kill Shot
Before we jump into the Men Tell All, ABC gives us one final twist in the Hometowns line-up. For weeks now, Michael A. has been winning over Katie—and casually all of America—with his blushing, sad dad act. Even if he didn't have the background story of a Nicholas Sparks character, there's just something about his affable personality that feels genuine in ways we definitely don't often see on this show. Naturally, ABC's first instinct is to obliterate that goodness. 
The episode opens with a conflicted Michael. He tells us that being so far away from his son has really been weighing on him emotionally. The producers, like the dementors they truly are, arrange for Michael to FaceTime his kid. Don't be fooled for one second into thinking they did this out of the goodness of their hearts. No, this FaceTime was a strategic maneuver designed to inflict maximum pain. 
Case in point: Michael tells his son that he loves him and misses him and the kid shrieks "daddy left because he doesn't want to see me" and then rushes off camera. DADDY LEFT BECAUSE HE DOESN'T WANT TO SEE ME. Are you kidding me with this, ABC?! While you're at it, why don't you take him out back and shoot him? It would finish the job and be kinder than putting him through this!
MICHAEL: *wavers emotionally*
ABC:

Michael ends up self-eliminating almost immediately after that call. He tells Katie that he can't focus on Hometowns and their relationship when he's this worried about his son. Look, guys, I love Michael. I do. He's a scruffy angel without wings. But he's acting like his leaving The Bachelorette early is on par with the sacrifice Harry Potter's parents made to shield him from Lord Voldemort. Honestly,  I just feel like he's already done the damage to his child's psyche. What's the harm in staying a little longer? At least he'll have a fun story for his future therapist!
Katie takes the news HARD. Her reaction feels a little over dramatic for someone she was probably going to dump later that day anyway. Be honest, Katie, are you really that upset over Michael leaving? I mean, yes he's cute and sweet and has the soul of a Christmas elf but were you actually attracted to this guy? He's just so… soft. He looks like the kind of guy whose idea of foreplay involves softly crying to Hallmark movies. 
Also, if they really wanted to, they could have worked this out. If she actually saw herself ending up with Michael, as she so tearfully proclaimed to him, then her reaction wouldn't be "I need to let you go" it would be "that's fine, go home and I'll dump everyone else and meet up with you." If there's anything I've learned living in this post-Claire Bachelorette universe, it's that there's no rules on this franchise.  
Later, during the Tell All, we get to catch up with Michael and Katie. They both seem at peace with their decisions and Katie even says she has "no regrets" about her journey. If I were her, I'd be a little regretful. Especially when Michael walked out on that stage and his stylist had taken him from daddy to zaddyyyy. Damn, he looked good. I always thought he had the sex appeal of fuzzy socks, but that grown-in beard is making me rethink my entire worldview.
In fact, I'm just gonna leave this here:
View this post on Instagram
Cat People, Am I Right?
Perhaps Michael had to sacrifice himself so that out of his ashes a phoenix could rise. And by "phoenix" I mean a grown man with a fondness for kitten costumes. As is typical for the Tell All specials, the host picks various men from the season to humiliate just a little bit extra. Their sacrificial lamb this evening? Connor. Seems like low hanging fruit to me, but by all means, carry on with your carnage, ABC.
Tayshia and Kaitlyn ask Connor to join them in the hot seat, and they proceed to replay his trauma from the season like it's a submission from America's Funniest Home Videos. Was it really necessary that they re-air that footage of Katie calling him a shitty kisser? Kaitlyn's like "is that the usual feedback you get from women after being intimate with them?" Kaitlyn!! Jesus Christ. I didn't know that in addition to drinking wine and podcasting, your hobbies also include emotionally castrating men for the fun of it! Noted. 
Connor tells us that after filming ended, he reached out to a few of his exes to ask if he was a truly "trash kisser." A TRASH KISSER. ABC, you are going to hell for this. 
Connor must look so pathetic that it upends the natural order of the universe, because all of a sudden, something happens the likes of which I have never seen on this franchise: a balcony monster gets her moment in the sun. First of all, I wasn't aware that audience members were allowed to do anything other than laugh, cry, or cringe dramatically. In fact, I'm pretty sure ABC places some sort of witch's curse upon them that binds them to those automatic settings, lest they act on their own free will and go off script. And yet, somehow, a random audience hoe has managed to break free from the mystical energy constraining her to her seat. Not only does she have the audacity to interrupt Connor's interview, but then she demands a kiss from. AND HE ACTUALLY DOES IT!! 

And it doesn't stop at one kiss! They're going to town on each other while the rest of the men openly gawk at them from behind. What am I watching here? This isn't a foam party in Miami! This is a Tell All, goddamn it. Have some respect! 
I'll tell you one thing, this would not have happened on Chris Harrison's watch. When he was running the show, he barely acknowledged the feral crowd that made up the live audience at these things. Meanwhile, Tayshia and Kaitlyn are all but handing out condoms on stage. Ladies! Save that for the commercial breaks!
Less Romance More Bromance
The majority of The Men Tell All focused on the men who were "here for the wrong reasons," but even that half-hearted attempt at manifesting hostile energy didn't take. Despite ABC's best intentions, these guys seem to genuinely care for one another. Yes, there were the Aarons and the Tres and the Karls of the group, the guys who spent the majority of this season acting out a Scooby-Doo plot line instead of focusing on building relationships. But there were also guys like Greg, who would openly weep when Michael talked about his dead wife, and guys like Andrew who ignored the drama entirely and focused on Katie. 
That bromance energy carried on into the Tell All special. There were minimal squabbles, and Thomas, the main source of their anger, didn't even show up until the last ten minutes of the special, when he literally phoned it in via Zoom. Later, when Aaron and Tre started ripping into Hunter, Connor—Connor!!—stood up for him. I guess that little kitty grew some claws after all. Meow. 
Look, was this an absolute waste of 120 minutes of my life? You bet. But I will begrudgingly admit that this is actually a good group of guys who deserve nice things. *waits to be struck by lightning* I can't wait to see how ABC decimates those tenuous relationships in Paradise!
And that's a wrap for this episode! Seriously. That's it. Until next week!
Images: ABC / Craig Sjodin; Giphy (1); @bitchelorette_ / Instagram (1); ABC (1)