The Best 'Bachelorette' Recap You'll Ever Read: Meryl Streep Would Like To Be Excluded From This Narrative
Welcome back to the best Bachelorette recap you'll ever read! Can you believe we've actually made it to the season finale? That's right, Katie has narrowed down her list of eligible bachelors to her final two men: Blake and Justin. If those names sound surprising to you, that's because her selection process was done much like the way I used to select a partner during college at last call: by blindly reaching for whoever was left standing and hoping he wouldn't puke in the cab ride home. But, you know, I'm sure this will work out great for you, girl!
Last week during Hometowns we watched Katie's relationship with Greg—arguably the strongest relationship of the season—deteriorate faster than a New Years resolution. Ultimately, I think Greg needed more emotional validation (read: an "I love you") from Katie and she wasn't willing to give him that at this stage in the process. This resulted in Greg fleeing the Hyatt in a whirl of flannel and angst, an exit that would have given 13-year-old me a run for my money when I made a similar dramatic departure from a Dillard's after my first bra fitting, and Katie questioning if she even wanted to finish out the rest of the season with the losers she had left. (I paraphrase.)  
Which brings us to tonight! I think it's safe to say that the finale felt… anticlimactic? In the sense that no one f*cking cared who actually won Katie's heart and everyone just wanted to know what the deal was between her and Greg. The first 45 minutes included ABC replaying old footage from the season on loop for the sake of a "recap." It's as if ABC expects us all to have the short-term memory of my grandmother, because there's literally no excuse for them to insist on replaying something we just watched SEVEN DAYS AGO with this much fervor. We just want to see who she chose as her consolation prize and move on with our lives, okay!!
Slim Pickin's

Speaking of the consolation prizes, Tayshia and Kaitlyn tell the men that Greg has left the show and that, congratulations, we're moving directly into a Fantasy Suites/Proposal Day hybrid situation! I will say the horror on Justin's face at realizing he somehow made it to the final two and will have to propose to a woman his parents couldn't even be bothered to FaceTime is actually priceless. Don't worry, buddy! You'll only have to propose if Blake decides to slide into Claire's DMs after all! On second thought, maybe you should start Googling "heartfelt proposals" now… 
View this post on Instagram
Pretty quickly it's established that this game is Blake's to lose. For a moment there I thought Katie might take Justin to the Fantasy Suites because he's hot and hasn't self-eliminated yet and his cum face is probably outrageous, but Katie sends him home before there's time for him to waggle those eyebrows at her and change her mind. This means that Blake is her first and only Fantasy Suites date and she puts it all on the line. And by "all" I mean the one thing she swore up and down she would not do until a guy got down on his knee and proposed. 
During the dinner portion of the evening Blake fumbles out an "I love you" and Katie, realizing it's either compromise her morals or have to re-download Hinge, says she loves him too. Excuse me, WHAT. Okay, so let me get this straight. Exactly 24 hours ago, she would not say the "L" word to Greg after he handed her his ravaged heart on a bloody platter AND YET Blake mentions soft kisses once and she relents?!
I'm sorry, but that "I love you" felt strategic AF. Like, that was a giant F*ck You to Greg. Not only did that feel petty and insincere, but if I were Blake watching this back, I'd feel a little used. 
Speaking of Blake, is it just me or does he seem especially out of sorts this episode? It's like now that Katie has set fire to the entire foundation of this show by combining the fantasy suites with proposal day, his last two brain cells are malfunctioning and refusing to process it. 
TAYSHIA AND KAITLYN: How are you feeling about your proposal?
BLAKE: I feel like scrambled eggs.
Wow. So beautiful. Is that a direct quote from Pride and Prejudice's Mr. Darcy?
Like, Blake looks positively ill at the thought of proposing and having her accept it by default. But you know what? They go through with it! They grin and bear it and get engaged! A love story for the ages!

Aunt Lindsey Is A National Treasure
One of my favorite parts of last night's episode was Blake meeting Katie's family. I love when ABC brings out family members just in general because there's nothing that feeds my soul quite like watching large amounts of disdain and skepticism. And I knew we'd be in for a real treat when Katie's mom entered stage right with the Charmed logo tattooed on her cleavage. I hope they make Blake swear his intentions on the Book of Shadows. 

But no one—and I mean NO ONE—stole the show quite like Katie's Aunt Lindsey did. She was wholly unimpressed with this entire production. A total Phoebe, if you will. And look, Blake's presence on this show is a hard pill to swallow for most people. For one, it's not just that he's trying to find love on reality TV, but that he's tried to find love on reality TV multiple times. Then there's the total suspension of disbelief you need to engage in when he discusses his "job" but supplies about as many details about it as a blank MadLib. So, you know, I understand the brazen lack of respect she showed to him. 
I will say, though, Lindsey was the only one really asking the hard questions. My favorites being, "so why do you want the beard" and, "what do you two have in common aside from both owning vibrators?" LINDSEY. YOU SAVAGE. The vibes I'm getting from this family is that they would definitely require a blood oath upon asking for someone's hand in marriage. How else will they be able to vanquish their enemies?

An icon for the ages
Also, can I just say, it's probably for the best that Greg self-ejected before this little meet-and-greet with Katie's family? There is no scenario in which that boy wouldn't have crumbled beneath the unrelenting gaze of Katie's aunt. 
Greg's Final Stand

And now for the real show. Yeah, it was nice to see Katie get engaged and all that, but let's get to the good stuff: Greg's return to the stage. During "After the Final Rose," Kaitlyn and Tayshia brought Greg out to have one final confrontation with Katie. Before I get into this section of the recap, I'm just going to make my stance known: I'm #TeamGreg AND I DON'T CARE WHO KNOWS IT. 
Here's the thing, I've been a long-time fan of Katie's and, despite what I'm about to say, truly do hope she's happy with her choice and got the love story she wanted from this franchise. BUT her behavior over the whole Greg thing was outrageous to me. I know a lot of people have been throwing the term "gaslighting" out there and calling for Greg to be drawn and quartered in the town square, but I'm gonna be real with you guys: I just don't see it. And this is coming from a woman who has a bottomless pit within her specifically reserved for the unending, blistering rage she has toward the male gender! 
Look, do I think Greg overreacted last week? Absolutely. But fundamentally, I think they couldn't effectively communicate their feelings to each other and because of that a very real connection was severed in the most dramatic of circumstances. Like, I think Greg was contextualizing their relationship as an entity beyond the show. He saw their connection as the real deal and something that went beyond rose ceremonies and cocktail parties. Meanwhile, Katie was wholly invested in this "process" and wanted to see it through to the end. That's totally fair, by the way, but because of that I don't think she was looking at their relationship as a thing beyond the show, but rather, as a thing within the show that she was still trying to figure out. The situation sucked, but I don't think either of them should be vilified for the way they handled it.
Flash forward to ATFR, and Katie is out for blood. During Greg's one-on-one interview with Tayshia and Kaitlyn he seems sad but ultimately accepting of Katie's engagement with Blake—despite her throwing out an "I love you" before proposal day. He could have been super petty and snide, but the only person who acted that way last night was Katie. I mean, their confrontation was literally nuts. Katie had so much hostility and anger for someone who is supposedly very happily engaged to the love of her life. 

First, she accuses Greg of never loving her and only being on the show to progress his acting career, to which he replies, "I'm no Meryl Streep." Look guys, I'm pretty sure Meryl would like to be excluded from this narrative, one she never asked to be a part of since summer of 2021. Also, I love that Katie just believes something that she read on the internet. She's screaming at him about something she read about on Deux Moi for goodness sake! I'll say it again, but if she's soooo happy in her current relationship then shouldn't this sh*t with Greg not matter?
Then starts in on how she thinks he gaslit her which… agree to disagree I guess. Personally, that was not my take on the situation, though I'll concede that I'm an outsider looking in and ultimately don't know the reality of their situation. But he seemed genuine and heartfelt in his feelings for Katie. Again, he could have been extremely petty in how he handled himself on ATFR and he was nothing but respectful to her. Plus, he's apologized like a million times. What more does she want from him? For him to sacrifice his pinky finger as penance? 
The crowd seemed equally confused about who to root for. Though they gave Katie some half-hearted claps when she called him a gaslighter, the crowd also cheered for Greg after he declared, "I emptied my heart out to you on the couch and all you gave me was a pat on the back." The thing about Greg is he seems authentic and maybe that's the acting classes he took in undergrad, but MY GOD, if he were that good of an actor he wouldn't be on this freaking franchise. Can't we just leave it at they weren't right for each other and be done with it?
View this post on Instagram
I think her behavior was so off-putting to me because she made her bones on the franchise by advocating against petty squabbles and bullying behavior, and here she was taking petty jab after petty jab. I know she's upset and hurt, but I guess I was just expecting her to be kinder about the whole situation? Especially considering she was always the peace maker on Matt James' season.
Throughout the interview she kept saying this was about MY journey and MY time on the show and it's like, there are two people in a relationship. It's not just about you. And poor Blake! He had to go toe-to-toe with Aunt Lindsey like he was facing off a starved lion in a gladiator ring. And for what? If I was Blake and saw this blatant display of rage and unresolved feelings I would have hightailed it off that stage. But, you know, ever happiness to you both!
On that note, I'm out! I would like to never hear or speak of any of these people again unless that person is Andrew S and he would like to finally respond to my DM. *manifests a response through the harnessed power of the Halliwell/Thurston sisters* 
See you hoes on Paradise! Xoxo
Images: Craig Sjodin / ABC (3) @tvgoldtweets /Instagram (1); @thebetchelor /Instagram (1); Giphy (4)
The Best 'Bachelorette' Recap You'll Ever Read: Be Still, My Cold, Dead Heart
Well, friends, we did the impossible. After 11 weeks, two Bachelorettes, and one global pandemic, we've made it to the finale! Tayshia is down to her final two three men. As per usual, Chris Harrison is doing the most in his intro voice-over:
Chris Harrison: Will she get engaged to her soulmate, or will she DIE A LONELY OLD SPINSTER?!
Damn, Chris. I know we're living in the time of COVID, but there are other men on this planet if she decides she's not into these guys!
We pick up where we left off, with Tayshia having a sidebar with a producer. She's being filmed behind some blinds after being blindsided by Ben. You gotta love the producers' commitment to imagery and metaphors on this show. They had to get them where they could, because lord knows Ivan wasn't going to liken love to his testicles morphing into icicles on his fantasy suite date. Ben is sitting awkwardly on Tayshia's couch. He says that by looking at Tayshia's eyes, he sees there's more under there. Kind of a strange way to point out under-eye bags, but Ben's never really had a way with words. I guess it beats the alternative I'm used to getting:

Who can relate?
Ben's talking a lot about his "love" for Tayshia, but isn't really saying much. When Tayshia pushes back and asks him if he's always going to run when things get hard, his response is, "I blew it". Accurate, but not promising! Instead of sticking with her gut and sending him home for a second time, SHE INVITES HIM TO THE ROSE CEREMONY! They then walk out together, hug, and Tayshia initiates a very passionate kiss. Who knew she was a sucker for a moose knuckle?! While I definitely don't agree with her decision, I can't wait to see Zac and Ivan's reactions when Ben rolls up to the rose ceremony.
The Rose Ceremony
Ivan walks into the rose ceremony with the pre-elimination confidence that has become a hallmark of this show. Feeling the pressure from the producers for not delivering the required love similes on the ice bucket date, he offers the consolation prize of saying it feels awesome to be "open" and "vulnerable" (or "vonurble", as Tayshia would say). Not for long, buddy. Zac says he's ready for a proposal. Ben walks in with a goofy grin on his face, as if he expects Ivan and Zac will be happy to see him. I think Bennett gave the book about emotional intelligence to the wrong guy.
Ben:

Ivan & Zac:

Like many people who've gotten dumped, Tayshia proceeds to explain Brendan's absence by saying "it just didn't work out." Control that narrative, girl! She's about to start handing out roses but then stops and asks Ivan if they can go talk. Ivan's face says he knows what's coming next. They then have a cryptic talk about religious differences, but give no specifics about said differences. Is Ivan a Scientologist? That's the only legitimate theory I can come up with for this abrupt dismissal.
All kidding aside, it may be that Ivan is atheist or agnostic. Tayshia has always been open about her devout Christian beliefs, so it's possible this is the reason she sent Ivan home. It'd be a shame if that were the only reason she eliminated him, but, let's face it, she's been favoring Brendan and Zac for weeks. Given the honest conversations Tayshia and Ivan had about race, it seems strange, and frankly frustrating, that ABC isn't allowing an unfiltered exchange about religion. Then again, this is ABC we're talking about, so maybe that's asking for too much. Ivan takes the elimination in stride like the angel he is. Love you, Ivan! See you in Paradise.
Ben Meets The Family
The next day we catch up with Tayshia writing in her burn book journal. She meets up with her family and I remember how much I enjoyed Tayshia's dad, Desmond, eviscerating Colton when Tayshia was competing on his season. Like most viewers, Desmond doesn't have time for BS. Tayshia tells her family that they'll be meeting Ben, whom she had previously sent home. Desmond is understandably skeptical and wants some answers. This is gonna be good.
Ben meets with Tayshia's mom, Rosario, first and keeps talking about how he's never felt this way before, and the way Tayshia makes him feel, yet he can't seem to identify the feeling(s) in question. Everything he says is surface-level and there's no real substance to any of it. It seems like Ben is in love with the idea of love, more so than Tayshia specifically. It doesn't go much better with Desmond.
Desmond: What do you see in Tayshia?
Ben:

Ben also tells Desmond about how he and Tayshia talked about "showing up" for Tayshia. Does he think that physically coming back after being sent home is what showing up means? She meant showing up for her emotionally, Ben!
Zac Meets The Family
The tone of Zac's meeting with the family is completely different. Instead of making his answers all about him and his feelings, he expresses his love for Tayshia by showing love to her family. He even seems to win over Desmond, who says he's going to be tough on Zac. Instead of saying the things he thinks Desmond wants to hear, Zac is honest about his failed marriage and is able to reflect on his past mistakes, even weaving in a reference to the standards Desmond has set and how Zac wants to live up to them.
I gotta give it to Zac; he is incredibly authentic and eloquent. He talks about marriage with Tayshia like it's a real thing that's going to happen, not some abstract idea like Ben does when he broaches the subject. Zac is making my job as snarky recapper very difficult, but he totally won me over — until he started pretending he was an authentic New Yorker with that whole pizza charade. Zac, you're from South Jersey! Rep some hoagies like the Philly boy you are and cool it with the tired NYC cliches.
No one:
Zac:

The next day Tayshia hears a knock at her door. Fearing that Bennett has gone full American Psycho, she reluctantly answers. It turns out to be her dad, which isn't a much better sign. He tells her that the family doesn't want her to make the biggest mistake of her life by rushing into another marriage. Tayshia starts to break down recounting how her dad was there for her in the throes of her divorce. It was raw and one of her realest moments thus far. She's starting to have doubts.
Zac & Tayshia's Date

On their date, Zac reassures Tayshia that he's ready to take the next step, but Tayshia seems skeptical. Damn, Desmond really got to her! They find out that their date is to learn a wedding dance routine and Tayshia looks about as excited as Brendan did when he met Neil Lane to try on wedding jewelry. Gotta love karma. She keeps getting in her own head and is struggling to relax into the dance moves. Zac is patient with her and they actually pull off a sweet little routine. I'm honestly impressed they learned that in one lesson. It took me and my husband about two months to put together a solid first dance. Respect.
Later that evening they have a casual night in, and Tayshia is honest about her fears that Zac's feelings will change. He tells her that he is nine years sober today and that his sobriety allows him to not run away and that he'll love her no matter what she decides to do with her life. Ok, why am I crying in the club right now? And by "in the club" I mean "on my couch".
Tayshia seems convinced, and frankly, so am I. It's one of the most authentic exchanges we've ever seen on this show and it's nice to see a couple talk about real-life issues for a change. "I think she believes in me," Zac says, and I start to tear up. WTF is happening? Is this show…actually making me feel genuine human emotion?
Me watching this season of The Bachelorette:

Ben & Tayshia's Date Breakup
When Ben meets up with Tayshia "the next day", she is wearing the same tragic denim number she was wearing when her dad came to talk to her. So she's either running out of wardrobe options in quarantine or there's a bit of a continuity issue here and she went to dump Ben after talking to Desmond. She tells Ben that her heart is with Zac and, as usual, Ben looks like a deer in headlights. He takes it pretty well, albeit with way too many "umm"s, and says he's happy for her. I do feel bad for Ben. He's a sweet guy and he deserves to find love, but he needs to work through some of his issues with self-worth before jumping into a serious relationship, let alone a marriage. We're rooting for you, Ben!
The Big Day
It's engagement day! Tayshia and Zac are getting ready and Neil Lane is back to shill his gaudy rings. Zac looks handsome in his blue suit. Tayshia meets up with Chris Harrison and the exchange is kind of odd. She says she questions if she's ever been in love until now and then bursts into tears that don't really look happy. Even Chris seems confused.
Chris: What is going on?
Tayshia:

The proposal set-up is kind of a hot mess. The area rug from the Airstream trailer fantasy suite isn't helping. Tayshia tells us she feels stressed, overwhelmed, and scared. So basically all of the things one should be feeling right before getting engaged after knowing someone for 30 seconds. She says she doesn't know if she's doing the right thing. I'm a little concerned. Is she feeling the pressure of not wanting to disappoint ABC and the fans given the whole Clare debacle?
Things improve when Zac arrives. His engagement speech is really personal and from the heart. It's undoubtedly the best one I've ever heard on this show or The Bachelor. Tayshia starts her speech and after telling Zac that she knows she told him she loved him, takes an extremely long, producer-suggested pause. I admit they got me for a second and I was scared she was bolting. But she continues and tells Zac she wants to jump in fountains all over the world with him and star in endless FabFitFun endorsement deals together. He gets down on one knee and she says yes! Like the true New Yawkah he is, he yells "TAXI!" and the two ride off Flintstone-style into the desert sunset in a cardboard cab the way god and Chris Harrison intended.
And there we have it! Unfortunately (or fortunately, given the endless hours of our lives ABC takes each year) we have no After the Final Rose to catch up with Tayshia and Zac, but it looks like they're still going strong. This was an excellent season with some of the most mature and authentic men we've ever had. Keep it up, ABC! Thanks for joining me this week, guys, and congratulations to the happy couple!
Images: ABC/Craig Sjodin (2); Giphy (6)
The Best 'Bachelorette' Recap You'll Ever Read: Men Are Still Trash
Sponsored by SkinnyPop
Welcome to night two of my personal hell The Bachelorette season finale! Last night, Hannah's final two men, Tyler and a guy who really should have just gone on The Voice, met her parents and had their last one-on-one dates before proposal day. I think the high points for me was watching Tyler restore health and vitality to Hannah's mother with one flash of his dimples, and then, in contrast, watching Hannah become physically ill at the thought of her forever with Jed. The low point was having to listen to Jed defend his dog food jingle as a strategic career move that all the "real artists" have to do at least once before making it big. SURE, JAN.
Tonight, we open with Hannah reflecting on her big decision. In a voiceover, she says: "I showed everything and I felt truly free." Jesus. Is she STILL talking about that windmill?
Next she lists the pros and cons of each man, and the differences are… staggering. On the one hand, she's got Tyler. He's attractive, rich, sweet to his dad, never got involved in the house drama, and has always defended her choices no matter how hair-brained they seemed. But—and this is a huge but—he's from Florida. Yikes. Sure, it's Jupiter, which I hear is not a complete cesspool, but it's still Florida, America's longest-running joke.
Then there's Jed, a flaming pile of garbage masquerading as a human man. Jed, who admitted to Hannah very early on that he was only on the show for fame and then continued to self-promote the f*ck out of his music with mediocre singing every chance he got. Jed, who her parents hated, who ALWAYS questioned her decisions, and who frequently used manipulative language to get what he wanted. Also, there's that girlfriend he has in Nashville waiting for him to come back home (and hopefully castrate him). Yes, I see how this could be a real Sophie's Choice for her.
Okay, actually I'm really loving this dress she's wearing. Perhaps my arch nemesis, Cary Fetman, took my criticisms to heart? And they say peer pressure doesn't work!!
Hannah heads off to the final rose ceremony, and she doesn't look confident at all about this decision. Case in point:

This is not the face of someone who is 100% sure about the man she wants to marry. This is the face of a person who just got asked to do a Fireball shot by a guy who still wears polos with his frat logo on it.
At one point on her way to the proposals Hannah asks the driver to pull over, at which time she starts to FLEE from production. I mean, sure, it's more of a drunken stagger than an all-out run, but I understand her intent. I'm picking up what you're putting down, Hans!
As she's fleeing, she takes a tumble down the hill and this just reinforces the argument I've been making all season about how Hannah likes to pregrame the rose ceremonies. Finally, a Bachelorette I can get behind! She's just sitting on the ground in that white dress with bloody elbows and what she really needs is a friend to suggest they just order pizza not go get herself a husband. Where are your real friends when you need them, Hannah?
She's like, "I don't know how to tell someone they're not good enough when it's not true" and it's, like, honey you have been on Twitter before haven't you? She eventually gets up and dusts off the only Cary Fetman dress I've ever barely liked and carries on to the rose ceremony. So, I guess it's a no for that pizza then?
The Proposals
The first limo arrives AND OH MY GOD IT'S TYLER. WHY. Why would you do this to me, Hannah? She does have the foresight to look mildly ashamed as he exits the limo full of hope and some damn good genes. Hannah you are a fool.
Tyler goes into his speech and he is saying all the right things. He's like, "I know our love is a light that will burn on forever" and I'M NOT CRYING, YOU'RE CRYING. Also, why is she letting him say this entire speech if she's just going to dump him? This is so painful.
Hannah stops him before he actually gets down on one knee and just has nothing to say. She keeps opening her mouth and no sound comes out. You can tell he knows it's over. He's like "so that's a no?" SO THAT'S A NO. Oh my god, I'm not well. I AM NOT WELL.
Watching as Tyler walks dumbstruck back to the limo, I still just don't understand how Hannah could do this to me personally. She had the perfect man right in front of her and gave it up for some guy whose dad still pays his rent. I was rooting for you, Hannah, we were all rooting for you!
HANNAH: I'm sorry. I'm just in love with someone else. ME:

Jed rolls up next, and of f*cking course he brings his guitar. He's like "I don't have words to express our love, but I do have a song!" You always do, don't you Jed? Do we think he'll live tweet the link to it on Spotify?

Hannah starts crying and I hope it's of embarrassment. Seriously, unless you are the next Harry Styles, no woman wants you to sing to her! Hannah launches into some speech about how she's been praying for a husband her whole life and how grateful she is for Jesus bringing Jed into her life. Yes, well, if Jesus took the wheel on this one, Hannah, then I think he took it and drove it straight off a cliff.
Jed Faces The Music
Fast forward to a few days post-engagement, and we're treated to a truly painful montage of Hannah and Jed and their dance parties by the pool. Tbh this was not what I was hoping to see when Chris Harrison promised us that Jed would be emotionally drawn and quartered for our viewing pleasure after the commercial break. Where. Is. the. Bloodshed. WHERE.
It appears production was only able to catch a solid three minutes of happy couple footage before Hannah finds out about the whole Jed having another girlfriend thing and OH SH*T, IT'S GOING DOWN.

Hannah says that right after Jed proposed, he let it slip that he was with this girl before coming on the show but assures her, as all f*ckboys do, that "it was nothing." A few days after that Hannah gets notified about the People article where Jed's girlfriend, Haley, describes in great detail the expanse of their relationship, and it sounds way more in-depth than Jed's hit-it-and-quit-it description of it. Also, Hannah is still wearing the ring though?? WHAT DOES IT MEAN.
Hannah says she doesn't know the man she fell in love with, but I feel like the warning signs were there. I mean she's heard him sing before.

Jed goes over to Hannah's safe house to clear the air with her and it's like, what? No guitar today, Jed? There's not a song in your heart to describe being a disgusting philanderer? Also, that he has the audacity to do a sing-song friendly knock. THIS IS A SOMBER KNOCK OCCASION, JED.
All I have to say is waiting for Hannah to f*cking obliterate Jed is my thunderdome. Hannah starts things off by wanting to know about literally every chick who's ever breathed on him. She's just covering all her bases!
JED: There are two very different views of what actually went down. HANNAH: So let me get this straight. She called you her boyfriend, you went on lavish vacations with her like a boyfriend, and told her you loved her as boyfriends sometimes do, but you weren't her boyfriend? JED: So you do get it!
Jed launches into his versions of events and, guys, it's so much worse than we thought. We find out that he met Haley in October when he was "very single still" and "dating around." They slept together, there was some sort of romantic cabin weekend (but he didn't pay for the cabin so he's not her boyfriend, just a giant piece of sh*t, okay!!), birthdays were shared, her parents thought they were dating enough that they bought them a lavish vacation as a couple, and he even told her "I love you" (but he was drunk so it doesn't count, okay!!).
HANNAH: But you weren't dating. JED: We weren't dating. Absolutely not. We did go on several trips together as a couple and an "I love you" was exchanged but I have NO idea where the wires got crossed here. Girls are crazy!!
Meanwhile, the audience is visibly sharpening their pitchforks. Tbh watching their reaction right now is adding years back to my life. My skin is getting clearer, my metabolism is speeding up, I AM ALIVE Y'ALL.
Jed continues to half-heartedly defend himself but for the most part he looks like he could not give one single sh*t about this conversation. Case in point:
I mean that expression all but screams "can't we just push this under the rug now, babe!"
Here's my biggest issue with Jed, though: he doesn't seem the slightest bit remorseful. In fact, the only emotion we see from him comes when he's defending his own character. This happened to him, (not to the two of them because, as Hannah clarifies at one point, THEY ARE ENGAGED and his actions impact her), he's an innocent bystander in all of this and his actions had no direct result here. What's more is he doesn't seem to think his words or actions with Haley meant anything because "in his heart he broke up with her, just not verbally."
Listening to this conversation play out is triggering, to say the least. I've dated Jed's before, men who say and do one thing, but (apparently) mean the opposite and then blame the woman for getting his signals confused. It's disgusting and borderline sociopathic. I fully believe Jed thought he could get away with all of this. He never thought Haley would come forward because he thought he'd manipulated her enough to keep silent. He probably figured that if he did win he would stay engaged just long enough for people to start downloading his music off Spotify and then amicably break things off with Hannah when the time was right. The only reason he seems even the slightest bit remorseful is because he got caught and wants to salvage his public image. Again, it's all about Jed. What he wants and needs.
It's clear that after tonight Jed is going to need witness protection for his safety because every woman who has ever been wronged (so, every woman) will start popping out of bushes and ambushing him with grenades. And you know what? I'm here for this revolution.
After The Final Rose
Cut to the present, and we find out that Hannah is not engaged anymore. She says that "this isn't what she said yes to" and that "this experience was taken from her." I'm actually VERY proud of Hannah. You can tell she really wanted to be married and I kind of thought it didn't matter to whom, but I'm glad she's standing her ground.
And what fortuitous timing for Hannah to make such an announcement, because Chris Harrison brings Jed out next to test if Hannah was actually serious about that. He walks out onto the stage and the crowd is absolutely silent. I'm sure he hasn't witnessed silence like this since his last gig.
JED: I'm sorry, I've said I'm sorry. I will own up to that all day now that I've been publically dragged and nobody is liking my YouTube videos anymore.
Yeah, that sounds sincere.
Despite the fact that Jed only seems mildly apologetic and did let out one limp "I still love you," Hannah says that it's over for good between them. Again, I'm super proud of Hannah. Let's remember she's 24 and I did not know someone who cannot even legally rent a car could have this much emotional maturity. When I was her age I was still sleeping with guys who said things like "let's not exchange numbers, but here's my Snapchat handle!"
HANNAH: I've learned a lot from this experience but mostly I've learned that I want a husband, I don't need a husband. ME:

Damn. I think Hannah just won the Democratic debate this evening because I'm voting for her for 2020 after that comment. They grow up so fast!!
And there's more fortuitous timing because Chris brings Tyler out unto the stage next! In contrast to Jed's entrance, Tyler gets a standing ovation. You know Jed has to be watching this from backstage and mentally jumping off a bridge. I would prefer he be burned at the stake, but I'll settle for some bridge jumping.
Guys, there is so much sexual tension happening on stage. I'm sweating. I can't. Though, if we're being completely honest, I don't think Tyler will take her back. I think he's a very nice guy and will flirt with her and not outright reject her on national television, but I don't think this will go anywhere.
OMG. DID HANNAH JUST ASK HIM OUT FOR DRINKS. DID SHE?! So let me get this straight: she had an entire show dedicated to finding her a husband, the country was scoured for men, and in the end she's right back to using pickup lines from Bumble?

Great. I don't feel like I wasted 8 weeks of my life and one family vacation streaming this garbage they call a television show! Nope! Not at all!!
Images: Giphy (7); @tylercameron23 /Instagram (1);
The Best 'Bachelorette' Recap You'll Ever Read: Just Choose Tyler, I Beg Of You
Sponsored By SkinnyPop
Well, people, we've made it. After watching what felt like an extremely long season sponsored by Jesus and steroids, Hannah is down to her final three men: Tyler, Jed, and the pilot she's 1,000% about to send home with some pity tears and a nice HAGS comment. How we're at the finale and she still has yet to JUST CHOOSE TYLER MY GOD whittle it down to her final two suitors, I'm not sure, but it's starting to feel like a real punishment, let me just tell you.
The Rose Ceremony Continued
Speaking of punishments, what did America do to deserve this dress two weeks in a row? I'm sorry, but Hannah is the freaking lead this season and she's dressed like she's about to lose her virginity in a Holiday Inn after her junior prom. I'm starting to feel like this is a personal attack against me from stylist to the stars ABC's social experiments, Cary Fetman, for all the times I dragged him last season over Becca's outfits. Well you know what, Cary? I'M CRYING UNCLE. I give. Now will you please just stop? My eyes are starting to bleed.
Me screaming at my TV drunk in my living room:

But I'm a good f*cking person!
Back at the rose ceremony, Hannah has just sent Luke back to the shower from whence he crawled out of but still needs to dump another guy whilst dressed like a 2007 Pinterest mood board. Rough.
Hannah starts things off by saying her heart is about to be broken by this decision, and I don't love the way she keeps looking at Tyler. Her eyes look like they are full of regret, like she's sad she'll never get a chance to sample that dick or something, and it's like YES YOU CAN, HANNAH. JUST KEEP HIM.
Oh thank god. Tyler is safe which means it's sayonara to our favorite Delta pilot.
Peter: But the windmill!!
Wow Hannah is struggling with this goodbye rn. She's like, "my Barbie played with your Barbie and that's what love is!" I don't know what they're teaching in Alabama, but I'm scared. Thanks to my friend Aubrey who grew up in Alabama—and, until two years ago, didn't realize dinosaurs were not mythical creatures lumped in with the Loch Ness monster and the tooth fairy, but rather, actually existed—I know all about the "science" they're teaching in those public schools. But now I'm starting to think their sex ed classes involve dolls with strategic parts of their anatomy missing and a lot of prayer. Aubrey, please confirm!
After The Final Rose AKA Peter's Mom Is A Hype Girl
After Peter gets dumped, ABC cuts to live coverage from After The Final Rose with Chris Harrison. It appears we will be flashing back and forth from the finale to ATFR because ABC is a sadist loves nothing better than to hold us hostage for as long as possible in the name of "good television." ABC, you're on my list.

He brings Peter out to the hot seat, and I love that Chris Harrison gets genuine joy out of rubbing salt in other people's wounds. He's like "I see you're having trouble watching this. I see you crying. Do you want to kill yourself?" CHRIS. You can't just ask these things on live television!
Meanwhile, Peter's mom is in the audience and is acting like a national tragedy just happened. I'm sorry but, ma'am, your son has definitely f*cked his way through every Delta flight attendant. I think he'll survive.
Once Chris gets done doing a pulse check on Peter's emotional instability, he brings out Hannah to finish off skewering Peter's love life. Weirdly, this reunion has the opposite effect. Is it just me or is Hannah, like, flirting with Peter? This is not the interaction I was expecting AN ENGAGED WOMAN to have with her ex-boyfriend in front of all of America and Peter's mom. That is way too much thigh touching for an engaged woman!!
Jesus Christ. Hannah, stop saying hi to his parents! They hate your guts. They offered you their home and their Cuban prayers and you sh*t on it! Plus his mother was just sobbing so have a little tact, Hannah.
Hannah: In the Fantasy Suite I thought it was real.
Peter: I know, I really believed those orgasms were real too.
Okay, Peter's mom is the ultimate hype girl. Every time they bring up Peter's sexual prowess, she claps. Like, a lot. Like, more than is socially acceptable to clap for your grown son's penis.
Peter's mom rn: 

Chris is like "well on a lighter note, you'll always have the windmill!" Yes, Chris, as if the poor people of Crete could ever forget how they desecrated one of their fanciest tourist attractions. But thank you for bringing it up once more!!
WHY ARE THEY WHISPERING TO EACH OTHER. They're giggling over that "four times" comment in a way that makes me think maybe there's been a fifth or sixth time post-filming?
I mean, TELL me this doesn't look like they've snuck away to the Delta Sky Lounge recently? There is more tea to be spilled here…
Tyler's Last One-On-One
I'm going to break the rest of this recap up into two parts with Tyler and Jed's dates, respectively. I mean, if I were ABC that's how I would have done it in the first place, but I've heard this is also a tactic they use to torture prisoners of war to disorient them and make them lose track of all sense of time, and I know that's the vibe they go for with these finales.
Tyler gets to meet Hannah's family first, and my immediate thought upon seeing them is "wow that's a lot of crosses happening there." The whole family is giving me Christian rock band vibes HARD, and the dad in particular looks like a youth pastor who wants to tell me all about how bitchin' Jesus was.
Wow, okay, it looks like Hannah's mom might be more into Tyler than Hannah is. He walks into the house and her eyes light the f*ck up. She's breathing heavy and giggling and BLUSHING.
Hannah: I didn't know if I liked you, Tyler, or if you were just tall.
Ah, yes. Isn't that all our cross to bear?
After impressing her dad and bringing her mother to orgasm by merely breathing, Tyler gets one more chance  to prove to Hannah that he's more than just an extremely good-looking man with lots of money and respect for women. What more she could want in a guy, I'm not sure. I believe my list goes something like "hot, tall, rich, and has seen every Veronica Mars episode ever made" but to each their own, I guess.
Tyler's like "I'm a pusher, Cady Hannah. I push people." Does he think if he says the word "push" enough she'll get the subliminal message that he wants to bang in that field?
WAIT. ARE THEY GOING TO DO IT TONIGHT?? I think it might happen! Damn, that subliminal messaging really works. Hannah shows up to Tyler's hotel room post-date with the sole intent of solidifying their relationship screwing his brains out, it seems. Though you wouldn't be able to tell based off that hoodie sweater thing she's wearing. It's giving me some serious middle school field day vibes rather than the "come hither" ones I'm sure she intended.
The camera pans out just as Hannah screams "we would have the sweetest family" and then straddles Tyler on the bed. Just when we were getting to the good stuff!
Jed's Last One-On-One
Moving on to Jed's date. Tyler is a tough act to follow and I'm not just saying that because the pheromones he puts into the world brought Hannah's mom out of menopause. That said, Hannah does look amazing today. I'm digging this Grecian goddess look, but I don't like that she's wasted it on a man who most definitely makes fake YouTube accounts to comment glowing praise on his own music videos.

Predictably, Jed's burgeoning music career does not go over well with her family. Hannah's dad asks how he intends to support a family and Jed is just like "um with this?" JED. You can't just say these things! I'm pretty sure her father wants you to have a more solid (albeit untruthful) plan for his daughter's security other than just open mic nights and Flat Tummy Tea deals.
Hannah's dad: And how is your music career going?
Jed: It's really taking off, sir. I just signed a deal with a dog food company for a jingle.
I SIGNED A DEAL WITH A DOG FOOD COMPANY. Where has this gem been all season?? And how did that jingle go, Jed? Hmm? I'm imagining something like: "Haley, you know where my heart will be. But if I don't come back, feed the dog for me."
I love how her mom is just like, "so you've been failing as a songwriter for a while now, huh, honey?" Shadeeeeee, Barbara. I can't wait to get her take on the Magic Mike act that actually pays his bills.
Hannah: Well what do you think of him?
Hannah's mom: Well he has… qualities.
HE HAS QUALITIES!! HAHA. She can't even force herself to say good qualities. Even serial killers have "qualities", Barbara!
I don't know why Hannah is acting shocked by all of this. Jed literally said his five year plan involved making it big off of kibble. I think that's how it worked out for The Beatles too, Jed!
Jed describing his five year plan:

Moving on. They spend their last one-on-one date on a boat in Greece. For all intents and purposes this should be the perfect date, but it quickly turns into the stuff of my nightmares when Hannah starts projectile vomiting for no apparent reason.
She's like "I think it's the boat and maybe the uncertainty that goes along with wanting a future with a guy who thinks dog food jingles are okay to lead with on his LinkedIn." In between blowing chunks over the side of the boat, Jed complains about how her dad just doesn't understand his music. I feel like my friend from high school who now sells Mary Kay products on Facebook has a more lucrative career than you, but please tell me more, Jed.
Jed: I would love you no matter what, even if I met you off the show.
His girlfriend back at home:

And that concludes night one of the Bachelorette finale! We'll have to wait until tomorrow night to see if Hannah will get her happily ever after or just a future pulling singles out of Jed's G-string.
Images: Giphy (6); @bachelorinsider /Instagram (2)
The Best 'Bachelorette' Recap You'll Ever Read, Part 2: I Am Shooketh
If you didn't read our Part 1 Bachelorette finale recap, stop what you're doing and read it here!
Now that the Rose Ceremony we all knew the ending to is over, it's time to finally get into the meat of this finale. Will she pick Bryan, or will she pick Peter? You think this will be like, your normal run-of-the-mill finale with a no-proposal fake-out wherein the person who wasn't going to propose has a change of heart, but shit gets off the rails pretty fast.
Date With Bryan

A hot air balloon. Of course.
Bryan: I think it would be a mistake if you didn't choose me.
Me: Wow I think the opposite but I guess that's what makes this country of ours so great.
Okay the Spanish language book is actually kind of cute, but kissing Bryan literally looks like the seventh circle of hell to me. IDK if this assessment makes sense, but he just uses too much mouth. Wayyyy too much mouth.
At this point, I'm still team Peter, but all of that is about to change…
Date With Peter

Peter and Rachel have this green camo thing going on. I've never seen a couple that matches better in my life. Their faces match. Their clothes match. Their stubborn unwillingness to compromise on matters of the heart match. It all matches.
Rachel has ditched the vampire look and is better for it. Maybe she's feeling less murderous?
The two are literally at a church with a priest. Hmmm…seems like The Bachelorette producers are trying to tell Peter something, but…I can't put my finger on what.
First clue that Peter is not on the up-and-up: He uses the phrase "feelings of love" too much and sounds like a fucking alien.

Spanish Priest They Paid To Tell Peter To Marry Rachel: It is very important to remember not to give importance to things that are not important.
Bach Producers: WE DID NOT PAY YOU FOR RIDDLES, PADRE!
Okay, so, the life that Peter describes living with Rachel sounds like an elderly gay couple's dream. Wine night with painting? How old is Peter, actually? Y'all are in your thirties, you're not fucking dead.
Peter: I need to figure out if I love you.
Rachel: Um yeah that would be great.
This is the moment where we all come to a stunning realization: Peter is fuckboy-ing Rachel. Rachel, our beautiful, sassy, attorney Rachel, is being fuckboy-ed on her own season of The Bachelorette.

Rachel: One minute he tells me he wants to plan this future with me, and the next he says he can't commit. I don't know what's going on.
Me: **eyes roll back in my head and images all the fuckboys I've known in my life flash before me** Oh no…
Peter and Rachel are matching for a second day in a row. How is this happening? I guess they both look good in green?
Peter: I'm still not ready.
Rachel: Then by the power vested in me as the First Black Bachelorette, I hereby banish you to fuckboy hell, to live out your days in a CrossFit gym Hades.
Me: Wait…did they just break up? Before the Rose Ceremony? What is happening? Does this mean Bryan wins? DOES BRYAN FUCKING WIN!?!?
Accurate representation of me realizing that Rachel and Peter legit just broke up before the final Rose Ceremony and that means Bryan is going to win:

After The Final Rose With Peter

You know, after watching Lee literally turn inside-out with awkwardness while being called a racist in the Men Tell All, I thought there is simply no way The Bachelorette could make me any more uncomfortable. Then Peter and Rachel happened.
Rachel is so obviously furious that Peter didn't just propose so she doesn't have to be with Bryan. Her anger literally made my Chromecast overheat.
"I'm not angry." — Rachel, literally seething with rage.

Rachel finally gets to the point: If you feel this way about marriage, you should not be on The fucking Bachelorette. She's not wrong.
"I'm living my best life." — Rachel, trying to choke down vomit while thinking about her future answering 100 phone calls a day from Bryan's mom and paying for cheek maintenance with her lawyer's salary.
THIS IS SO UNCOMFORTABLE.
THIS WHOLE SEASON HAS BEEN SO UNCOMFORTABLE, WHY???
Peter: I feel attacked.
Me: SAME.
If we, the audience, got anything out of this interaction, it's that the new power move is leaving your eyelashes behind at a fuckboy's apartment as a reminder of who the damn boss is around here.
"I walked past your eyelashes on the floor for two days." — Peter, a 31 year-old man who leaves nasty eye trash on the floor of his bedroom for days on end.
At this point I'm just like, this could go anywhere. Is Kevin Durant gonna show up and steal her at the last minute? I would not be surprised.
The Final Rose Ceremony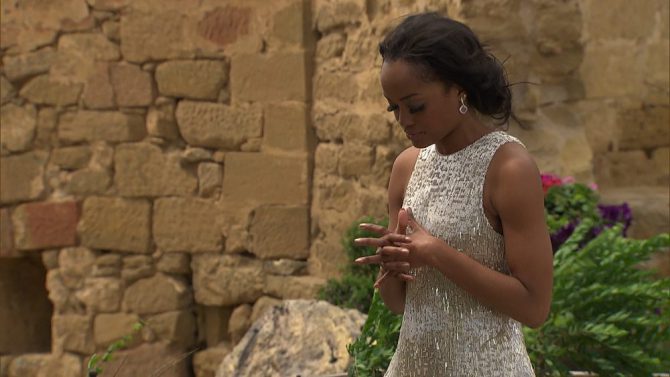 They're trying to make it seem like Rachel might not accept Bryan's proposal, but we all know the truth: Rachel wants a ring so bad she'll marry Alvin the chipmunk to get one. It's her fatal flaw.
All of this craziness reminds me that Rachel was, at one point, in love with Nick Viall. Homegirl does not have the best judgment. You know, come to think of it, Rachel never seemed as into any of these dudes as she was into Nick, and Nick never really seemed to like Vanessa as much as he liked Rachel. WAS NICK VIALL THE ONE ALL ALONG?!? Once again:

Bryan has no clue any of this was gonna happen. He literally has no idea that he already won, or that he didn't really win because everyone knows who Rachel really wanted.
Of course, Rachel accepts Bryan's proposal.
Rachel: Will you accept this rose?
Me: **deep, earth-shattering, sadness overtakes me and I take a long sip of wine to balance it out**
Well I hope you're happy Rachel, you got your ring.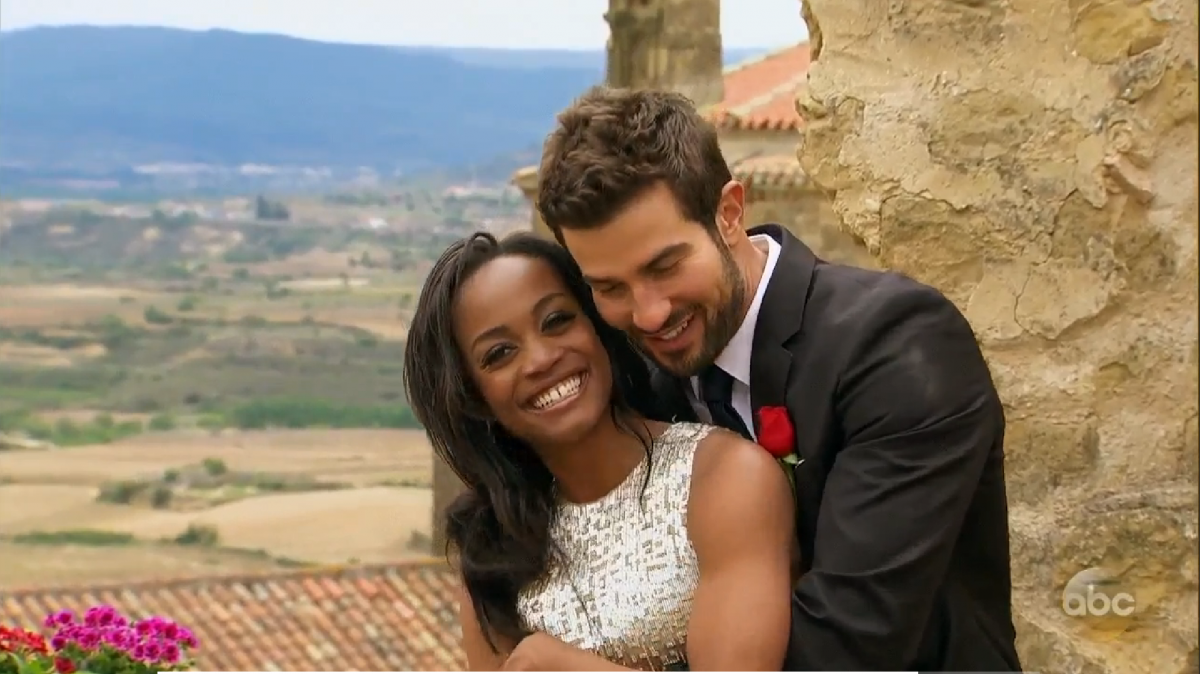 Rachel: I'm your what?
Bryan: Fiancée.
Rachel: Good. Now never speak to me again.
I can't help but think: How is Bryan going to feel now that he's seen the episode?!? She literally did everything but grab Peter by the face and scream, "I DON'T WANT TO MARRY BRYAN" until he agreed to propose.
SIGN UP: Our Bachelor emails are the only thing more scandalous than the Fantasy Suite.
After The Final Rose With Bryan

If Bryan has any inclination that his new fiancée is literally still furious over losing Peter, he gives no indication.
I feel like that second proposal was his way of being like, "Wait, you still want to marry me after seeing Peter again, right?"
Bryan: **gets down on one knee**
Rachel: Oh sweet Jesus don't make me have to do this shit again.
"We're not putting any pressure on it. We're just trying to build a normal relationship." — Bachelorette code for, "We will quietly breakup in about a year once we've secured all of our Fit Tea endorsements."
Lol Rachel had better get used to talking to Bryan's mom on the phone because I have a feeling she's one of those "call every day with suggestions about how to be a better housewife" type of ladies.
Wow, you know, I honestly think the most worthwhile thing out of that entire three hours was getting to see sweet Dean again in the BiP preview. Honestly, if I wanted to feel this level of shock and deep national shame, I'd rewatch the poll returns from the 2016 election. If Dean wasn't going to be in BiP, I'd boycott, but he is soooo….
See you guys in Paradise!
The Best 'Bachelorette' Finale Recap You'll Ever Read, Part 1: Literally What Did I Just Watch?
Wow, where do we begin? First of all: let's agree to never do this Finale/After The Final rose mashup again, k? I get that like, they literally had to do it because Peter employed his handsome gap-toothed treachery to undermine the entire premise of the show, but never again. It was like, really boring, and overwhelming emotionally.
Yes, I did just say an episode of The Bachelorette was overwhelming emotionally. I see no problems there.
Fantasy Suite With Peter

The show wastes no time presenting us with the central question of the entire episode: Why the fuck would Peter come on The Bachelorette if he had such strong feelings about marriage and proposals? Like, yes these feelings are valid in the real world, but this isn't the real world. This is a reality show where people who have been dating for two weeks declare their undying love for each other by exchanging roses at the top of a mountain. Get with it.
Let the crying begin. One the bright side, Rachel's eyes are like, perfect for crying. They're so big.
Peter: I just don't know if I can propose.
Rachel: If you fuck this up and force me to save face and choose Bryan I will come to Wisconsin and burn down your CrossFit gym all that you hold dear.
After all that fighting, Peter and Rachel wake up from the fantasy suite looking more like two people who just fucked than any two people I've ever seen in my life.

No makeup Rachel has no business looking that beautiful. Peter with his shirt off is literally NC17. I had to ask my boyfriend to leave the room while he was on screen.
Straight up these two make such a pretty couple. They're like the gorgeous interracial couple that dies in the beginning of a horror movie. Their fatal flaw? Being too beautiful.
Fantasy Suite With Bryan

Right off the bat, Bryan starts saying weird shit like "I love Rachel tremendously," but all I can hear is "I have fake cheeks and am looking for a mommy."
Bryan is so, so down to get engaged, which is insane for real life but makes sense in the world of The Bachelor. Like, I will at least give Bryan props for understanding the basic premise of the show.
Rachel isn't able to concentrate on Bryan because she can't stop thinking about the time she fucked Peter.
Bryan: You seem distracted.
Rachel: I just want Peter to propose to me so I don't have to spend time with you—I mean, what?
Chris Harrison: How close were you to turning down the fantasy suite with Peter?
Rachel (Externally): Very close. It was a very difficult decision.
Rachel (Internally): Lol have you seen Peter? I was never leaving Spain without hitting that. Chris Harrison, you crazy.
Rachel goes to dinner with Bryan dressed like a vampire queen, probably as a subtle way to communicate, "If you don't propose to me at the end of this I will drain your body of blood." She will take this look too far later in the episode, but for now it's good.
Bryan finally addresses that the date didn't feel good.
Bryan: What changed?
Rachel: I fucked Peter. Nothing.

Ugh okay well Rachel was never going to keep Bryan around this long and not try some of that Colombian blend if ya know what I mean…
SIGN UP: Our Bachelor emails are the only thing more scandalous than the Fantasy Suite.
Rose Ceremony

We get to the rose ceremony and it's like "Omg is Eric still there?"
Rachel amps up the vampire look by like, a thousand and for the first time ever I am not feeling her look.

I'm sorry but this shit looks like Game of Thrones cosplay.
Rachel: **Shows up wearing this look**
Me:

Party City Rachel gives Bryan and his cheeks the first rose, then she gives some long-ass speech that is clearly directed at Peter.
Rachel (Externally): **long-ass speech about being here for a proposal**
Rachel (Internally): Don't think I won't send you home and marry Bryan because I fucking will, you gorgeous silver-haired snack of a man. I did not come here to play.
We all knew Eric was going home, but Eric definitely did not know Eric was going home, and it's actually kind of sad.
Eric gives another one of his incomprehensible speeches that only Rachel seems to understand but somehow I am also crying?

Cut to: After The Final Rose, where Eric rolls in with the traditional "I got kicked off The Bachelorette" beard.
Eric: How is your heart?
Rachel: I mean, I can't really answer that right now, but you'll soon see that it is not good.
You think that's it?! Continue on to our Part 2 Bachelorette Finale Recap here!