The Best 'Bachelorette' Recap You'll Ever Read: Big Fat Dumpster Fire (Part 2!)
Welcome back, friends, to another night of Fantasy Suites! You know, perfect if your fantasy includes being held hostage for two nights and four hours by Mike Fleiss and his band of cretins. Night one of the hostage situation featured overnights with Aven, Tino, Johnny, and Erich. There were highs (shirtless Aven), there were lows (clothed Aven), and there was Johnny showing that his vocabulary for intimacy is as expansive as a TikTok comments section.
Tonight we pick up where things left off, with Erich crying in a corner. God, do I love to see a grown man cry. It's better than retinol for my beauty routine. Erich made the huge mistake of being too needy during Fantasy Suites. Don't worry, Erich, we've all been there. If I had a dime for every time someone showed me a sliver of intimacy, only to reveal themselves later as a person whose emotional capacity doesn't extend beyond their three most used emojis, then I wouldn't be posting pictures of my feet to the internet.  
Watching this, it's clear that Erich was producer-manipulated into rehashing their private conversation in front of cameras. Apparently, they'd already discussed Erich's feelings of jealousy and insecurity off-camera. Gabby can't tell if his bringing this up now is the calculated move of a man who wants to generate a fanbase back home, or if it's because he's genuinely that stupid. Come on, Gabs. His beauty decisions make it seem like he lost a bet with a fraternity. What do you think?
To be honest, Gabby's reaction is a little wild. Should he have brought it up like that in front of cameras? Probably not. But he does immediately apologize once he sees how hurt Gabby is by the conversation. He admits that his behavior is unfair to her, that it wasn't his intention to upset her, he just loves her. He's not screaming or yelling or calling her a slut. He's pretty calmly voicing his feelings. And also… the man's dad is dying! That's a pretty solid excuse for acting like a lunatic in Mexico. 
Gabby still isn't happy. She heard that Rachel is leaving bodily fluids all over the Riviera Maya and god dammit, she deserves to desecrate Mexican tourist attractions, too! She doesn't end things with Erich on the spot, but their parting words are strained. This doesn't bode well for their future.
Fantasy Suite #5: Jason & Gabby 
Speaking of foreboding energy, last night we got flashes of Jason, our resident Quiet Guy, speaking more words than he has all season. For most of this season, Jason has been as elusive and mysterious as Rachel's style choices. Gabby, to her credit, has been patient with him. "He's just private!", she says after a date where she had to waterboard him into speaking to her. But is it that he's private, or he's just not that into you? I've always suspected the latter. 
But boy is Jason talking now. Not to Gabby. No, why would he do that? He's talking to Jesse Palmer, and he's telling him he's not ready for an engagement. Not only is he not ready for an engagement, the thing this show requires them to do, but he isn't even really sure he likes Gabby all that much. Yes, you read that right. We're at Fantasy Suites, one week away from proposals, and the man is acting like he might leave the Bachelorette on read.
As their date unfolds, I'm finding it painful to watch. In front of Gabby, Jason appears to be all in for this relationship, but in the confessionals, he tells us the opposite. Meanwhile, Gabby is gushing about how this is 100% her guy and she always knew it was him. This feels needlessly cruel. Serial killers have been more upfront with their victims than Jason is being with Gabby!!
Case in point: moments before a clammy-handed producer slips them the Fantasy Suite date card, he finally reveals his true feelings. Never mind that he spent the last 12 hours trying to hide a boner at every hotel recreation facility. Not only does he wait to tell her, but it's the way he tells her that feels particularly callous. 
First, he says that he's not fully "there yet" and can't see himself getting engaged in a week.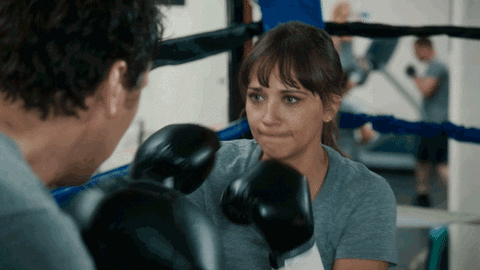 Then he tells her that he doesn't even really know her all that well.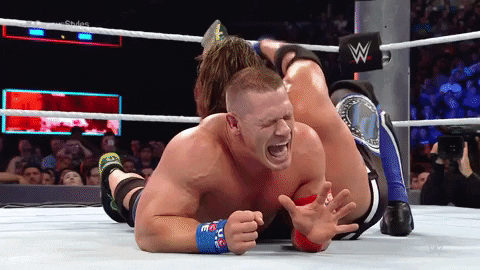 THEN he tells her that he isn't even sure he wants to date her after this. He would be open to exchanging numbers and drunk dialing each other after happy hours, but only if his private parts are tingling. 

WHO. DOES. HE. THINK. HE. IS!!!
Despite this, Gabby still tries to win him back. She practically broke up with Erich for him. He's all she has left. 
GABBY: I guess it's up to you to decide if you're willing to buy into the hopeless romanticism.
JASON: Yeah, I'm more of a realist. 
A realist, Jason, really? You're from NEW ORLEANS!! You grew up in fucking Neverland. Your childhood friends are Tinker Bell and the lost boys! Please. 
I will say, Jason is a smooth talker. I paraphrased the above conversation as if Jason was being super clear with his meaning—he wasn't. He's practically speaking in tongues—fuckboy tongues. He keeps saying things like, "I'm in this for you! I'm here for you!" Yes, but what about once you aren't "here" anymore? What happens when ABC cuts your bonds loose and allows you to flee from their captivity? Will you still want to be with Gabby then?
JASON: I still want to go to the Fantasy Suite. I think we need that intimate private time with each other.
ALSO JASON: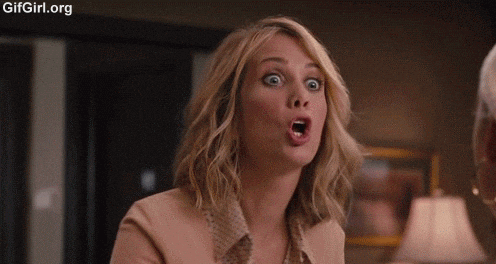 Subtle, Jason. Real subtle.
It's at this point in the episode that ABC starts editing Gabby's love story as if they're making the next Saw production. They change the music from uplifting and romantic to the Jaws soundtrack. The camera pans to a dead bug floating in a champagne glass. I wait with bated breath for the locusts to start descending.
Instead, we see Gabby alone and clearly not in the Fantasy Suite. She says that once the cameras stopped rolling, they couldn't come to an agreement about their future. Apparently Gabby said something to the effect of "this just isn't meant to be," and Jason responded with "yeah, definitely." YEAH, DEFINITELY. Does he want to be drawn and quartered in the town square?! Should we have Aven's mom place a curse on his lineage for generations to come?? Because he's certainly asking for it at this point. 
Gabby sends Jason home, which means she's now been dumped by two of her guys in the final stretch. Brutal. The last time I saw this much carnage on my television screen, Shark Week was on the air.
Fantasy Suite #6: Zach & Rachel
Rachel's final Fantasy Suite date is up next. I want to know how things are suddenly working out so well for this coastal grandma? Those hemlines should never inspire that much amorous desire, but I'm happy for her. 
She meets up with Zach, who has finally been released from the Mattel factory ABC's been storing him in. They were worried he might melt in this climate, but don't worry! He's here now, and he's outfitted with all the Barbie vacation accessories! Just look at all of that breathable khaki. 
Their date is essentially a tourist's wet dream. They're practically two giant fanny packs gallivanting around Mexico. They taste authentic Mexican tequila (818), visit the Señor Frog's of psychics to learn their futures, introduce the local mariachi band to this thing called the cha-cha slide, and then show up to dinner dressed like they're about to take a family beach photo. Jesus Christ. These two deserve each other. 
View this post on Instagram
But the next morning, things are amiss. The mood is tense. Rachel is wearing her sensible pajamas, the kind you wear around your nana at Christmas, and Zach won't stop word vomiting about his "cup of Joe." It definitely feels like we missed something off-camera. 
They vaguely mention "a talk," and Rachel tells him to stop worrying so much. She leaves, and Zach tells the cameras that he never expected what happened last night to happen. BUT WHAT HAPPENED. Did she scream "arriba!" when she came? Did you scream "arriba!" when you came? Seriously, what is it!!
Turns out, it's none of those things. Zach says that she kept asking him about his religion and his political beliefs, and that they were unsettled by each other's responses. Hmmm. Then, Rachel declares he's too young for marriage. He is *checks notes* one year younger than her. 
RACHEL DURING THEIR FANTASY SUITE: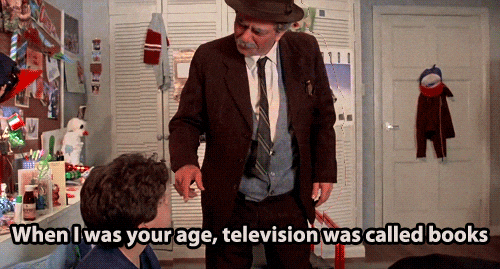 I think Rachel is soft-launching their breakup and he isn't catching on. She clearly has stronger feelings for Tino and Aven and doesn't know how to quietly quit this relationship. Buddy, your days are numbered. 
So Who Goes Home?
Rachel's got a big decision to make. She's got three great guys here and has to narrow it down to two. Who will she choose? Will she go with Tino, the man whose family hopes an asteroid takes her out before she can enter into any sort of binding relationship with their son? Will it be Aven, whose abs speak for themselves? Or Zach, the man who comes with some assembly required? 
While Rachel ponders her decision, Gabby is back in her hotel room journaling. Oh boy. Nothing good happens when a millennial woman journals. The seismic energy of our daily reflections is what creates the tide changes. 
It seems Gabby is willing to give Erich another chance. After taking some time to reflect, she knows he's the only guy for her. (Emphasis on the only).
GABBY: Erich is the only man here. That's it. That's the end of the sentence. 
Well, when you put it that way… 
Look, I know it seems like Gabby's getting backed into a corner here, but I actually think the two of them are good together. They have visceral chemistry and have trusted each other with intimate family issues. Hot sex, emotional trauma… what else could she possibly be looking for in a man?? 
Gabby goes to Erich's room to apologize for the weirdness between the two of them. She's been looking for the right moment to tell him something and here it is: she loves him! She's done looking, he's it for her! Literally, there is no one else! Seriously. Please don't leave her. 
And this, friends, is where things get really weird. Instead of the cameras panning back to Rachel and her rose ceremony, they shift to Jesse Palmer, alone in what looks to be a nuclear waste facility. It could be a deconstructed studio deep in the bowels of ABC headquarters, or it could be the birthplace of the Power Puff Girls. We just don't know. 
He says that they won't be airing footage from the rose ceremony tonight. At this point, why should any of man on this franchise start finishing? Instead he tells us to "take some time." "Get yourselves ready," he says, face somber, and "prepare yourselves for the most shocking finale of all time."
Is he… threatening us? What's going to happen next week, Jesse? Unless the producers are going to human sacrifice Jason to a crowd of half-feral rose lovers, then QUIT WASTING OUR TIME. We already saw the schedule! We know the finale is a two-parter. I do not need to get myself ready to watch half a Bachelorette finale while I scroll through my phone. Don't lie to me!
But, alas, ABC doesn't care about my time or emotional well-being. Like Gabby and Rachel this week, we'll have to wait a little longer to experience climax. Until then!
Images: Giphy (6); @thebacheloretteabc /Instagram (1)
The Best 'Bachelorette' Recap You'll Ever Read: Big Fat Dumpster Fire (Part 1!)
Welcome back to your regularly scheduled Bachelorette recap! Well, "regularly scheduled" in that it's a Monday and ABC is airing an episode, regardless of little things like national holidays or my raging hangover. When I think about it, it actually makes perfect sense that ABC would air the first of two two-hour-long Fantasy Suite episodes on a day that celebrates labor. Is there a union that advocates for 30-year-old dog moms with a taste for mediocre wine just trying to scrape by? Asking for a friend. 
This week, the gang is off to Mexico for Fantasy Suites. Let me tell you, the vibes are immaculate. If ever there was a hotel to ignite sexual fantasy, it would be this White Lotus wannabe. If one of their dates doesn't end with Jennifer Coolidge sobbing through her lip fillers, then it's a missed opportunity. MISSED. OPPORTUNITY.  
Normally during Fantasy Suites, we get to see 2-3 of the season's strongest contenders wooing our leads with powerful statements of love on camera and even more powerful statements of their index finger off camera. But, of course, this season does not care for tradition or rules of any kind. With double the Bachelorettes, we're getting double the Fantasy Suites. That's right: six men, two women. It's not so much a "Fantasy Suite" as a luxurious harem. 
And let's not forget the seventh man haunting this Mexican hellscape: Clayton. Thought you'd heard the last of him? Well, surprise bitch! You know what they say—you never forget your first (man to humiliate you on national television). Rachel and Gabby open the episode by casually shitting on Clayton, every woman's favorite foreplay. There's nothing like dissecting a past relationship in excruciating detail to get you in the mood to fuck other people. Better than a vibrator, amiright ladies?
Let's get into it!
Fantasy Suite #1: Erich & Gabby
I've said it once and I'll say it again, but Erich and his silent "h" are growing on me. I am a little surprised immigration let Erich into the country with that mullet, though. Feels illegal somehow.
I'm not the only one happy to see Erich. From the moment he steps onto the scene, Gabby is giddy and giggly and butchering common Spanish slang. Though she puts on a good show of pretending to be into her other men, it's pretty clear that Erich is her guy. Last week, they bonded over Gabby meeting Erich's terminally ill father. It was somber, it was sweet, it certainly did not deserve to be cheapened by ABC censoring Gabby's bikini-clad bottom half as they discussed how special and meaningful the moment was to their relationship. 
The two go to "Lover's Leap," a lagoon with a rickety structure from which they are supposed to leap, supposedly for trust and romantic purposes. It becomes increasingly evident that the point of this date is not to show any sort of romantic connection between Gabby and Erich. The point of this date is to show that the ABC production head who planned it took one screenwriting class in college and now thinks he's the Steven Spielberg of creating cinematic metaphors. 
GABBY: My heart wants me to leap… off the bridge!! But physically I'm scared to take that leap… off the bridge!!
ERICH: I only jump… off the bridge!! If you jump… off the bridge!!
THE METAPHOR WEIGHING IN: 

I hate how they always over-explain these metaphors. Like, you don't have to tell me that a physical leap is just as scary as an emotional leap. I get it. A baby who has yet to develop their sense of object permanence would get it. 
Gabby says that before she can take things to the next level with Erich, she needs to know if he can love her unconditionally, and by that, she means if he'll be okay if she does some hand stuff with the other guys? I'm picking up what you're putting down, girly pop. 
It does seem like prior to this moment, Erich hadn't realized that Fantasy Suite dates were a plural thing. Look, this is a guy who saw 30 fast approaching, and his immediate reaction to feeling old was to get a faux-hawk. Something tells me his ego was not built for Fantasy Suites!
Cut to the next morning, and that crinkled silk jammies set tells me that Gabby was able to, ahem, calm his fears. Nothing says "I faked an orgasm but still had a nice time" quite like wrinkled silk. 

But Erich is still unsure if he can handle the rest of the week knowing Gabby will be with the other guys. Gabby asks him to have patience with her. She knows it's Erich in the end, but she wants to at least do some over-the-pants fondling with Johnny before she sends him home. You get it, Erich! 
Fantasy Suite #2: Aven & Rachel
Has there ever been a hotter sight than Aven's bronzed body gallivanting all over the Mexican coast? That man was born to be topless on a yacht. Finally, ABC is giving the people what they want. 
Aven and Rachel spend the day boating and basking in each other's hotness. I have nothing to say about this date. They look good together, but in the way that catalog models look good together promoting the Belk End of Season Sale. I'm also not sure how into any of this Aven actually is. Case in point: during the evening portion of the date, he tells Rachel that he's "100% ready to be engaged to her next week", but while his mouth is saying he's ready, his body language is saying he wants to drown himself in the Gulf. Which is it, buddy?
That does not stop the two of them from spending the night together in the Fantasy Suite. I'm not sure what went on in that suite, but when Rachel emerges the next morning she looks like she survived a goddamn natural disaster. Ya know, if that natural disaster originated in Aven's pants. 
RACHEL: Aven is definitely the full package. The full package.
ALSO RACHEL: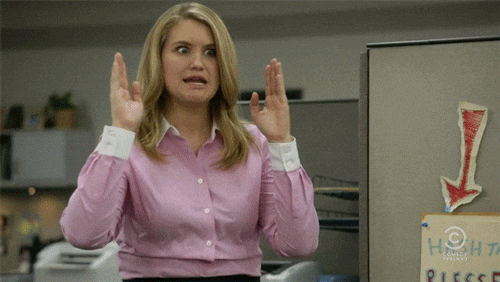 Say less, Rachel! You have my blessing!
Fantasy Suite #3: Tino & Rachel
While Rachel was busy getting a contact high from Aven's abs, Tino spent his first few days in Mexico lamenting his relationship status with Rachel. He thought his hometown went great. Sure, his dad fed on Rachel's spirit like a dementor in Harry Potter, but that's just how you know he likes you! My favorite is that he brings his whining to Jesse Palmer. Jesse Palmer does not care about your problems. Jesse Palmer is just trying to drink enough piña coladas to feel something again, and Tino won't stop trying to stir shit up. 

But before Tino can hash things out with Rachel, they've got to go on their date. I see the production head who conceptualized the Lover's Leap date is back for round two. He's not a one-trick pony, even if the instrument for his next metaphor is, in fact, a pony. The two saddle up for a horseback ride through the jungle. Despite the fact that Rachel is doing just fine, Tino can't seem to get a hold of his steed. He's like "I haven't ridden a horse in a while!" and then fails to tame the wild beast between his legs. What, oh what, could ABC be trying to imply here?
Later, Rachel brings up the hometown date from hell. She hasn't forgotten about when his family tied her to a stake and tried to sacrifice her to wild animals for blessings and a plentiful harvest next season. Rachel is genuinely concerned that Tino's parents hate her. Meanwhile, Tino deals with the entire situation the same way that I deal with anything that causes me mild anxiety: by blacking out and dissociating entirely. 
TINO: I'm not sure why Rachel is so upset? I mean, they did ask her some really penetrating questions, but so what?
ME TO MY TV:

Tino holds firm throughout Rachel's spiraling. He says that he isn't worried about their future, and repeats over and over again how much he loves her. I'll give the guy points for consistency. He's like "you're my future, that's it, they'll get on board." Ah, the confidence of a mediocre white man. 
Good luck, kids, you're going to need it!
Fantasy Suite #4: Johnny & Gabby
It's always fun to watch Johnny and Gabby, because they seem like the kind of couple who meets at a hostel and burns bright for as long as it takes them to get to US Customs. There are no hard feelings after the breakup. They'll think of each other fondly whenever they look at a stamp in their passport or remember the one time they jumped a turnstile abroad. 
To his credit, Johnny seems to be aware of their relationship's expiration date. When Gabby asks him if he's ready for an engagement, he seems shocked that she would ask him. Of course he's not ready for an engagement! He's here for the free vacations… isn't she? Does that hair say "commitment" to you, Gabby? Do those capris??
Gabby breaks up with him before they can escalate things to the Fantasy Suite. She's like "this is my worst fear come to fruition" and, yes, I agree. My worst fear is also getting dumped by a man who looks like he manages bands in Florida. What humiliates us only makes us stronger, hunnie!
Fantasy Suite Date #5: Erich & His Anxiety
Remember when I said a grown man with a mid-life crisis haircut was perhaps not ready for the emotional gymnastics it takes to survive Fantasy Suites? Well, don't say I didn't try to warn you, Gabby.
After her date with Johnny, she's feeling mostly fine about the breakup. So what if she lost out on a guy whose most romantic declaration was calling her "dope"? She's still got Erich and Jason… right? Right?!
Erich writes Gabby an ominous note telling her to meet him under a bridge. Erich, I'm not trying to critique your methods, but that delivery is the kind of thing a serial killer would do. Girls do not follow unsigned, foreboding notes alone to abandoned locales unless they live in Rosewood, PA, and are being stalked by an entity known only as "A." They just don't!
Erich tells Gabby that he doesn't want her having "what they have" with anyone else. I'm pretty sure what you have is an orgasm and a half between each other, but do carry on. Gabby seems surprised he's bringing this up again when, apparently, they hashed all of these issues out off-camera. She's giving him the same look I give my dog when I take her to happy hour and she shits in the grass outside the restaurant. Don't embarrass us like this, Erich!! 
We'll have to wait until part two to see the conclusion of this fight, as well as Jason and Zach's dates. Don't say ABC never gave us anything (even when we explicitly begged them not to). Until then!
Images: ABC (3); Giphy (3); @RyanneProbst (1)
The Best 'Bachelorette' Recap You'll Ever Read: Risking It For The Biscuit
Welcome back to another very exciting episode of The Bachelorette! I'm calling this episode "very exciting" because this is the moment in the season when Michelle becomes the reason the guidance counselor at her school has to work overtime come fall. That's right, people: fantasy suite dates are here! Unlike the past few seasons of The Bachelor/ette, Michelle and her men are actually allowed to travel beyond the property line of whatever hotel ABC has been holding them hostage in these last few weeks. Fun! Truly, I think it is so much fun that ABC deemed it too unsafe for Michelle to travel for hometowns, but a Mexican Marriott for fantasy suites is totally fine. It really gives a whole new meaning to that phrase "risking it for the biscuit." 
All jokes aside, fantasy suites are an important stage of these producer-manipulated relationships. For one, it's the first time that Michelle is allowed to spend complete alone time with any of the men. It's during that alone time that she can gauge how strong her emotional connections are with each of them—or at least gauge how strong her aversions are to finger-blasting as foreplay. Only time will tell!
Brandon's Fantasy Suite Date
First up this week is Brandon, who looks like his idea of foreplay includes gentle eye contact and a Spotify mashup of Hallmark Christmas movie soundtracks. My feelings are only reinforced during the day portion of their date when they go on a romantic horseback ride through the jungle. At one point Brandon says he can't ride horses, and I feel like this is a metaphor for his bedroom habits. In fact, the anxious "yeehaw" he lets out as they ride off into the jungle is probably the fun new "kink" he lists on his Bumble profile when this is all over. 
I think my problem with Brandon is that he cannot be taken seriously. His emotional angst ranks right up there with one of my diary entries from sophomore year and it's unsettling to watch, let alone root for. Case in point is this little exchange:
BRANDON: I can't wait to literally rip my heart out, throw it on the table, and just say, do what you want with it, because it only beats for you at this point.
ME:

Brandon! You can't just go around telling people how you feel! What are you, eight? Grow up. 
Later, Brandon tells Michelle that he loves her and is this the part where he asks her to wear his letterman? Are they going steady now? I'm not shocked at all that Brandon is the type to make bold proclamations before sex. In fact, I think his climax absolutely depends on it. What I am shocked about is how into it Michelle seems. In fact, every single time she hangs out with Brandon she seems taken aback by her response to him. It's like she knows he's fully embarrassing but can't stop herself from being into it. 
I will say that I'm not convinced any fantasies were actually enacted in that hotel suite. Though they do spend the night together, the next morning they both sit suspiciously clothed and with a healthy amount of distance between their bodies. It's not immediately clear that they've done anything other than wear Korean face masks and binge watch HGTV. I suppose only time will tell…
Joe's Fantasy Suite Date
I'm worried about Joe this week. It seems like Mexico—and having to listen to his girlfriend fake an orgasm with other guys through the adjoining wall—has not been good for his mental health. Wild. Out of all of the guys, he's struggling the most with the idea of fantasy suites and, I'll admit, I'm getting some sick satisfaction out of his reaction. I love that the guy WHO GHOSTED HER is the most torn up about this. I guess emotional sabotage is only a turn on when he's the one in control of it. 
Overall, their date isn't super impressive to me. I've never really understood Michelle's connection to Joe beyond his physical attractiveness and this date in paradise continues to perplex me. They go ziplining and it's maybe the first time I've heard Joe speak above the lowest decibel a human ear can hear. Michelle interprets the screams he emits from ziplining as Joe "opening up" to her and not Joe's anxiety completely taking control of his bodily reactions. Tomato, tahmato. 
Michelle is really trying her damnedest to pull an intimate, emotional connection out of Joe and the best Joe can give her is this:

Christ. 
My problem with Joe is that their whole connection seems to hinge on basketball and their physical attraction to one another. Take basketball out of the equation and the two are struggling to engage in ways that aren't single syllable grunts. I mean, I think I have more free-flowing conversations with my dog, for god's sake. 
No matter, Michelle decides to give him another chance and invites him to spend the night with her. I'm sure that decision had everything to do with her very real feelings for him and nothing at all to do with the very real feelings his DMs made her feel in her vagina all those months ago. Yep. There's no way this can go wrong. 
Nayte's Fantasy Suite Date
Even though Nayte's date is last this week, he seems the most unconcerned about the fantasy suites situation. While the rest of the guys agonized over if their girlfriend had given a half-hearted handy to another guy in the room, Nayte seemed more concerned that this conversation might cut into the hotel's continental breakfast time. 
BRANDON AND JOE: I'm sick to my stomach thinking this girl I'm in love with is possibly falling more in love with someone else right now.
NAYTE, ALREADY ONE MOJITO DEEP: 

If anything Nayte seems more inclined to torture those around him than to feel any sort of torment regarding the situation himself. He's like "hey, Brandon! What do you think Michelle and Joe are doing on their date? Soaking up that Vitamin D? Haha! Get it?!" Never mind that Brandon was already sitting there looking absolutely haunted. After that comment he's going to spend the rest of the day actively trying not to imagine what else the guy who can spin a basketball on his finger might be doing with said fingers. 
When the guys try to rattle Nayte by asking why he's not more upset, he says that he's just that confident in his connection with Michelle. And here's the thing: Nayte has every right to feel confident in their relationship. Their chemistry is palpable. My god, their yachting date?? I have not seen a couple this attractive on the open seas since I grew out of my Pirates of the Caribbean phase. Have mercy. 
You know who isn't quite as confident in their connection? Michelle. She says that she's worried she has stronger feelings for him than he has for her. Lol. Well of course you do, honey! It took the man 20 years to say the "L" word to the people who raised him. He probably doesn't even sign his coworkers' birthday cards, lest they get the wrong idea about their relationship and think they're actually chummy.
MICHELLE: Is there anything on your mind you want to say to me before I read the fantasy suite date card?
NAYTE: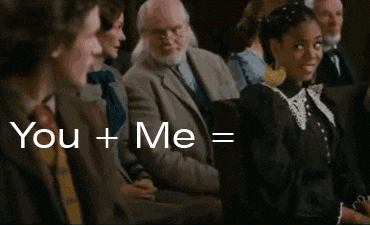 I will say Michelle is persistent about getting the answer she wants to hear. When it becomes clear that they will sit outside in their own stink and perspiration until he says he loves her, then and only then does he break down and say he loves her, now please can they just go have sex now? Absolutely swoon.  
If I had doubts about what Michelle was doing with Brandon and Joe in the fantasy suites, I have no such qualms about her activities with Nayte. The morning after footage shows clothes askew, her makeup is half on his face, some of Nayte's body jewelry is still caught up in her hair. There is no mistaking what went down here tonight (spoiler: it was Nayte).
And fuck, if the two of them don't look so in love! But while Michelle is saying in her confessional that Nayte is her soul mate, Nayte is still throwing out words "might" and "possible", as in: it might work out between them or there's a possibility for real love. Though nothing can be worse than his response to the other men when they ask how his date went and he said they "vibed out" and really "kicked it." Nathan! These are things I said about the CBD products a sorority sister conned me into purchasing as a part of her mommy group's pyramid scheme. These are not things you say after spending an intimate night with your future wife!
Going into the rose ceremony, Nayte's shine cannot be dulled. While the rest of the dudes look like they would rather have spoiled fruit thrown at them in the town square than be in this room where they might get romantically rejected after spending the night with a woman, Nayte is practically giddy to get his rose. He's 6'6, what does he have to be worried about?
And what do you know? True love Height and inconsistent romantic feelings reign victorious once again! Nayte scores the first of the roses and, after a moment of wavering, Brandon lands the second rose. This means that Mr. Basketball is going home. As Joe exits he dead-pan mumbles "I just want to go home" and it's a sentiment that reverberates through my bones. We all just want to go home, Joe.
We'll have to wait until next week for the three (kill me) hour season finale. Until next week, betches!
Images: ABC / Craig Sjodin; Giphy (4)
The Best 'Bachelorette' Recap You'll Ever Read: Meryl Streep Would Like To Be Excluded From This Narrative
Welcome back to the best Bachelorette recap you'll ever read! Can you believe we've actually made it to the season finale? That's right, Katie has narrowed down her list of eligible bachelors to her final two men: Blake and Justin. If those names sound surprising to you, that's because her selection process was done much like the way I used to select a partner during college at last call: by blindly reaching for whoever was left standing and hoping he wouldn't puke in the cab ride home. But, you know, I'm sure this will work out great for you, girl!
Last week during Hometowns we watched Katie's relationship with Greg—arguably the strongest relationship of the season—deteriorate faster than a New Years resolution. Ultimately, I think Greg needed more emotional validation (read: an "I love you") from Katie and she wasn't willing to give him that at this stage in the process. This resulted in Greg fleeing the Hyatt in a whirl of flannel and angst, an exit that would have given 13-year-old me a run for my money when I made a similar dramatic departure from a Dillard's after my first bra fitting, and Katie questioning if she even wanted to finish out the rest of the season with the losers she had left. (I paraphrase.)  
Which brings us to tonight! I think it's safe to say that the finale felt… anticlimactic? In the sense that no one f*cking cared who actually won Katie's heart and everyone just wanted to know what the deal was between her and Greg. The first 45 minutes included ABC replaying old footage from the season on loop for the sake of a "recap." It's as if ABC expects us all to have the short-term memory of my grandmother, because there's literally no excuse for them to insist on replaying something we just watched SEVEN DAYS AGO with this much fervor. We just want to see who she chose as her consolation prize and move on with our lives, okay!!
Slim Pickin's

Speaking of the consolation prizes, Tayshia and Kaitlyn tell the men that Greg has left the show and that, congratulations, we're moving directly into a Fantasy Suites/Proposal Day hybrid situation! I will say the horror on Justin's face at realizing he somehow made it to the final two and will have to propose to a woman his parents couldn't even be bothered to FaceTime is actually priceless. Don't worry, buddy! You'll only have to propose if Blake decides to slide into Claire's DMs after all! On second thought, maybe you should start Googling "heartfelt proposals" now… 
View this post on Instagram
Pretty quickly it's established that this game is Blake's to lose. For a moment there I thought Katie might take Justin to the Fantasy Suites because he's hot and hasn't self-eliminated yet and his cum face is probably outrageous, but Katie sends him home before there's time for him to waggle those eyebrows at her and change her mind. This means that Blake is her first and only Fantasy Suites date and she puts it all on the line. And by "all" I mean the one thing she swore up and down she would not do until a guy got down on his knee and proposed. 
During the dinner portion of the evening Blake fumbles out an "I love you" and Katie, realizing it's either compromise her morals or have to re-download Hinge, says she loves him too. Excuse me, WHAT. Okay, so let me get this straight. Exactly 24 hours ago, she would not say the "L" word to Greg after he handed her his ravaged heart on a bloody platter AND YET Blake mentions soft kisses once and she relents?!
I'm sorry, but that "I love you" felt strategic AF. Like, that was a giant F*ck You to Greg. Not only did that feel petty and insincere, but if I were Blake watching this back, I'd feel a little used. 
Speaking of Blake, is it just me or does he seem especially out of sorts this episode? It's like now that Katie has set fire to the entire foundation of this show by combining the fantasy suites with proposal day, his last two brain cells are malfunctioning and refusing to process it. 
TAYSHIA AND KAITLYN: How are you feeling about your proposal?
BLAKE: I feel like scrambled eggs.
Wow. So beautiful. Is that a direct quote from Pride and Prejudice's Mr. Darcy?
Like, Blake looks positively ill at the thought of proposing and having her accept it by default. But you know what? They go through with it! They grin and bear it and get engaged! A love story for the ages!

Aunt Lindsey Is A National Treasure
One of my favorite parts of last night's episode was Blake meeting Katie's family. I love when ABC brings out family members just in general because there's nothing that feeds my soul quite like watching large amounts of disdain and skepticism. And I knew we'd be in for a real treat when Katie's mom entered stage right with the Charmed logo tattooed on her cleavage. I hope they make Blake swear his intentions on the Book of Shadows. 

But no one—and I mean NO ONE—stole the show quite like Katie's Aunt Lindsey did. She was wholly unimpressed with this entire production. A total Phoebe, if you will. And look, Blake's presence on this show is a hard pill to swallow for most people. For one, it's not just that he's trying to find love on reality TV, but that he's tried to find love on reality TV multiple times. Then there's the total suspension of disbelief you need to engage in when he discusses his "job" but supplies about as many details about it as a blank MadLib. So, you know, I understand the brazen lack of respect she showed to him. 
I will say, though, Lindsey was the only one really asking the hard questions. My favorites being, "so why do you want the beard" and, "what do you two have in common aside from both owning vibrators?" LINDSEY. YOU SAVAGE. The vibes I'm getting from this family is that they would definitely require a blood oath upon asking for someone's hand in marriage. How else will they be able to vanquish their enemies?

An icon for the ages
Also, can I just say, it's probably for the best that Greg self-ejected before this little meet-and-greet with Katie's family? There is no scenario in which that boy wouldn't have crumbled beneath the unrelenting gaze of Katie's aunt. 
Greg's Final Stand

And now for the real show. Yeah, it was nice to see Katie get engaged and all that, but let's get to the good stuff: Greg's return to the stage. During "After the Final Rose," Kaitlyn and Tayshia brought Greg out to have one final confrontation with Katie. Before I get into this section of the recap, I'm just going to make my stance known: I'm #TeamGreg AND I DON'T CARE WHO KNOWS IT. 
Here's the thing, I've been a long-time fan of Katie's and, despite what I'm about to say, truly do hope she's happy with her choice and got the love story she wanted from this franchise. BUT her behavior over the whole Greg thing was outrageous to me. I know a lot of people have been throwing the term "gaslighting" out there and calling for Greg to be drawn and quartered in the town square, but I'm gonna be real with you guys: I just don't see it. And this is coming from a woman who has a bottomless pit within her specifically reserved for the unending, blistering rage she has toward the male gender! 
Look, do I think Greg overreacted last week? Absolutely. But fundamentally, I think they couldn't effectively communicate their feelings to each other and because of that a very real connection was severed in the most dramatic of circumstances. Like, I think Greg was contextualizing their relationship as an entity beyond the show. He saw their connection as the real deal and something that went beyond rose ceremonies and cocktail parties. Meanwhile, Katie was wholly invested in this "process" and wanted to see it through to the end. That's totally fair, by the way, but because of that I don't think she was looking at their relationship as a thing beyond the show, but rather, as a thing within the show that she was still trying to figure out. The situation sucked, but I don't think either of them should be vilified for the way they handled it.
Flash forward to ATFR, and Katie is out for blood. During Greg's one-on-one interview with Tayshia and Kaitlyn he seems sad but ultimately accepting of Katie's engagement with Blake—despite her throwing out an "I love you" before proposal day. He could have been super petty and snide, but the only person who acted that way last night was Katie. I mean, their confrontation was literally nuts. Katie had so much hostility and anger for someone who is supposedly very happily engaged to the love of her life. 

First, she accuses Greg of never loving her and only being on the show to progress his acting career, to which he replies, "I'm no Meryl Streep." Look guys, I'm pretty sure Meryl would like to be excluded from this narrative, one she never asked to be a part of since summer of 2021. Also, I love that Katie just believes something that she read on the internet. She's screaming at him about something she read about on Deux Moi for goodness sake! I'll say it again, but if she's soooo happy in her current relationship then shouldn't this sh*t with Greg not matter?
Then starts in on how she thinks he gaslit her which… agree to disagree I guess. Personally, that was not my take on the situation, though I'll concede that I'm an outsider looking in and ultimately don't know the reality of their situation. But he seemed genuine and heartfelt in his feelings for Katie. Again, he could have been extremely petty in how he handled himself on ATFR and he was nothing but respectful to her. Plus, he's apologized like a million times. What more does she want from him? For him to sacrifice his pinky finger as penance? 
The crowd seemed equally confused about who to root for. Though they gave Katie some half-hearted claps when she called him a gaslighter, the crowd also cheered for Greg after he declared, "I emptied my heart out to you on the couch and all you gave me was a pat on the back." The thing about Greg is he seems authentic and maybe that's the acting classes he took in undergrad, but MY GOD, if he were that good of an actor he wouldn't be on this freaking franchise. Can't we just leave it at they weren't right for each other and be done with it?
View this post on Instagram
I think her behavior was so off-putting to me because she made her bones on the franchise by advocating against petty squabbles and bullying behavior, and here she was taking petty jab after petty jab. I know she's upset and hurt, but I guess I was just expecting her to be kinder about the whole situation? Especially considering she was always the peace maker on Matt James' season.
Throughout the interview she kept saying this was about MY journey and MY time on the show and it's like, there are two people in a relationship. It's not just about you. And poor Blake! He had to go toe-to-toe with Aunt Lindsey like he was facing off a starved lion in a gladiator ring. And for what? If I was Blake and saw this blatant display of rage and unresolved feelings I would have hightailed it off that stage. But, you know, ever happiness to you both!
On that note, I'm out! I would like to never hear or speak of any of these people again unless that person is Andrew S and he would like to finally respond to my DM. *manifests a response through the harnessed power of the Halliwell/Thurston sisters* 
See you hoes on Paradise! Xoxo
Images: Craig Sjodin / ABC (3) @tvgoldtweets /Instagram (1); @thebetchelor /Instagram (1); Giphy (4)
The Best 'Bachelorette' Recap You'll Ever Read: Blink Twice If You Need Help, Brendan
Well, everybody, we've made it to the final week of The Bachelorette. In keeping with the "unprecedented times", ABC is breaking protocol and giving us fantasy suites and the finale in the same week. I'd like to think this is a gift to us for having to put up with Clare's therapy sessions masquerading as dates, but we know better: they have to keep things moving in time for the premiere of Matt's season. I'll be filling in for my esteemed colleague Ryanne this week, so please be gentle in the comments. Let's get to it!
We begin with Tayshia discussing the importance of the fantasy suite dates and her confidence in the final three. We then cut to Ivan, Brendan, and Zac being forced to sit together and allude to their potential future as eskimo brothers. It's awkward AF and will be a running theme throughout the episode. Meanwhile, Tayshia has a forced Bachelorette synergy "girl chat" with JoJo. They're really trying to make JoJo happen, huh? Despite Ed's notes, Chris Harrison continues his practice of barging in on the men without even a courtesy knock. This time he tells them that they better be prepared to get down on one knee and propose.
Chris: If you're not ready for an engagement, GTFO!
Brendan: 

And so begins Brendan's mental spiral.
To my surprise, Ivan gets the first fantasy suite date. I personally love Ivan. He's far and away my favorite of the three men, but he's too pure for Tayshia and, arguably, this world. However, he tells us he did The Secret and manifested the first date. You go, Glen Coco Ivan! Zac is visibly pissed and Brendan looks like someone told him that it's now a federal offense to wear turtlenecks. Zac reminds us that regardless of the men's feelings about the other men, this is about Tayshia. Finally, a man who understands the concept of The Bachelorette!
Ivan's Date

Just watching the way that Tayshia interacts with Ivan, it's clear that he's not the frontrunner in her mind. As if the lukewarm peck she gave him weren't proof enough, we find out that their date is a f*cking ice bath. Now if that's not a metaphor for her feelings for Ivan, I don't know what is. "Are you excited?" she asks, with that pseudo British inflection she adopts when asking questions. Ivan smiles through the pain. This is the most unromantic concept for a date that I can possibly think of, especially one that's designed to precede sex. The shrinkage alone! Rude, Tayshia. Rude. Even Big Paulie, who according to Chris Harrison is a "Bachelor Nation favorite" (sure, Jan), deems the effects of this date on Ivan's prospects later on "devastating". Slapping a potential "world record" on this turd of a date isn't fooling anyone, Tayshia! You may as well have had an intern spray paint a football field on some cardboard with "Friend Zone" at either end.
Meanwhile, back at the house:
Brendan:

Zac seems to be handling things a little better. He gets the second date card and gives us his best Matthew McConaughey.
During the evening portion of Ivan's date, he tells Tayshia he's falling in love with her. She says she's been falling for him too, but I'm just not feeling the sparks between these two. Their conversation doesn't have much substance and basically consists of them parroting things back to each other. "I cried in front of you!" "I cried in front of you!" Apparently this is enough to take things to the fantasy suite, which in this case is an Airstream trailer that inside looks like it was designed by 2009 me after winning an Urban Outfitters shopping spree. I love a boho-chic moment, but this is not the mood for fantasy suites. This looks like it would be better for a Real Housewives girls' trip (OC, obv). Apparently it had the desired effect, though, because they stayed up all night talking, according to Ivan. I don't get the feeling they had sex. Maybe a little over-the-pants action, but nothing more.
Ivan returns to the house and recaps the date. Unsurprisingly, Zac and Brendan look pissed. Brendan, clearly a masochist, asks if they got any sleep. Don't ask questions you don't want the answer to, Brendan! Ivan is apparently an emotional cutter as well because a producer told him to ask he asks what Zac's date card said. Yikes.
Zac's Date

The vibe on this date is completely different than the date with Ivan. Tayshia is straight-up giddy. The feeling is mutual for Zac and he tells us no less than 14 times that he can't wait to EXPLORE Tayshia. Vom. That's exactly what the guy you go on one Hinge date with tells you right before he never calls you again. Their date is body painting, which may as well be the polar (see what I did there) opposite of Ivan's date. This date is essentially foreplay with colors. They slap on some paint and proceed to aggressively make out in front of the camera crew. Do they have no shame??
During the evening portion, they get into deeper topics, specifically, Zac's stance on having kids. Zac says he realizes now that he does want to be a dad and he then proceeds to tell Tayshia that he loves her. The moment was really genuine, so much so that it moves Tayshia to tears and she says she loves him back. I can't even be snarky, it was a lovely moment. This is what happens when you put age-appropriate men on this show!
They move on to the fantasy suite, and the set-up alone is another personal affront to Ivan. Zac and Tayshia get a whole-ass suite that looks much nicer than the "El Presidente" suite Tayshia's been living in all season. The unmitigated gall of these producers to do Ivan so dirty!
Ivan watching this back:

The next morning, Tayshia and Zac are jumping on the bed like two toddlers hopped up on pixie sticks. Interestingly, Tayshia says in a confessional that Brendan has had her heart since day one. This should be interesting given Brendan's sheer terror all episode. Zac returns to the house with a sh*t-eating grin on his face. Ivan remains mostly calm. Brendan looks…constipated.
Brendan's Date

Brendan tells us that he's worried about the prospect of getting engaged again so quickly after getting divorced. Brendan clearly didn't get the memo on not telling producers about your biggest fears, lest they be exploited to the high heavens, and so his fate is sealed. The date is hosted by F*CKING NEIL LANE! Neil, apparently pissed he had to cobble together a ring for Clare with barely 24 hours' notice, negotiated some more airtime for his tacky wares and so we need to endure this product placement we're calling a "date". A date like this would be torture for just about any straight male who's been dating a woman for a matter of weeks, but for Brendan, it is hell on earth, and it shows.
Neil keeps telling Brendan not to get nervous, then proceeds to talk endlessly about engagements and weddings. As if this wasn't anxiety-producing enough, they then FORCE BRENDAN TO TRY ON WEDDING BANDS! I swear his hands were shaking. These producers are laying it on thick. They've even got Neil Lane waxing poetic about how rings are circular (no sh*t) and that marriage is FOREVER, as if Brendan, who has been married before, doesn't already know this. Is Robert De Niro going to pop out and tell Brendan he's been admitted into Tayshia's circle of trust, too?
This date is messy AF. I guess this is one way to test his appetite for a proposal at the end.
Brendan:

The night portion of the date doesn't get any better. Unfortunately, Tayshia saved her best dress for this date. Brendan is…wearing a black T-shirt. Not a good sign. Tayshia brings up Brendan's distance and he admits he's been struggling with the idea of an engagement. He confesses that he's still broken. It was raw and honestly heartbreaking. Tayshia doesn't put up a fight and sends him home. She says he's the one she pictured herself with at the end. I'm sure whoever she chooses will be thrilled to watch that back.
Tayshia and Rachel

We get a surprise appearance from Rachel, who looks stunning. As happy as I was to see Rachel again, I didn't really understand why she was there. The conversation was pretty superficial at the beginning, until Rachel asks Tayshia about any regrets she might have. Then it became very clear why she was invited: to create an opening to talk about Ben, who is obviously going to pull a Bennett and come back to ask for another chance. To which I say:

The Rose Ceremony Ben's Mea Culpa
The men are getting ready for the rose ceremony and Ivan's look here was giving me major Drake vibes. I'm not mad about it. We then see a shot from the waist down of some bulging thighs in capri pants making their way up the path of the La Quinta, and it's immediately clear that Ben has returned. He tells Chris Harrison that he shuts down when things are tough and he wants to resolve things with Tayshia.
Tayshia, meanwhile, has two roses left, and to symbolize this she has brought the girls out for the night. She looks gorgeous and is feeling good about her final two, so of course Ben has to swoop in and f*ck it all up! He knocks on Tayshia's door and she looks THRILLED to see him. He confesses his love for her, admits that he blew it in the moment, and tells her he sees a life with her. Tayshia's immediate response is to freak the f*ck out and run to her producer. Not a great sign, buddy! All I know is if she cuts Ivan for this clown I will have ABC's head continue to loyally watch this train wreck. See you tomorrow!
Images: ABC/Craig Sjodin; Giphy (3)