The Best 'Bachelorette' Recap You'll Ever Read: Meryl Streep Would Like To Be Excluded From This Narrative
Welcome back to the best Bachelorette recap you'll ever read! Can you believe we've actually made it to the season finale? That's right, Katie has narrowed down her list of eligible bachelors to her final two men: Blake and Justin. If those names sound surprising to you, that's because her selection process was done much like the way I used to select a partner during college at last call: by blindly reaching for whoever was left standing and hoping he wouldn't puke in the cab ride home. But, you know, I'm sure this will work out great for you, girl!
Last week during Hometowns we watched Katie's relationship with Greg—arguably the strongest relationship of the season—deteriorate faster than a New Years resolution. Ultimately, I think Greg needed more emotional validation (read: an "I love you") from Katie and she wasn't willing to give him that at this stage in the process. This resulted in Greg fleeing the Hyatt in a whirl of flannel and angst, an exit that would have given 13-year-old me a run for my money when I made a similar dramatic departure from a Dillard's after my first bra fitting, and Katie questioning if she even wanted to finish out the rest of the season with the losers she had left. (I paraphrase.)  
Which brings us to tonight! I think it's safe to say that the finale felt… anticlimactic? In the sense that no one f*cking cared who actually won Katie's heart and everyone just wanted to know what the deal was between her and Greg. The first 45 minutes included ABC replaying old footage from the season on loop for the sake of a "recap." It's as if ABC expects us all to have the short-term memory of my grandmother, because there's literally no excuse for them to insist on replaying something we just watched SEVEN DAYS AGO with this much fervor. We just want to see who she chose as her consolation prize and move on with our lives, okay!!
Slim Pickin's

Speaking of the consolation prizes, Tayshia and Kaitlyn tell the men that Greg has left the show and that, congratulations, we're moving directly into a Fantasy Suites/Proposal Day hybrid situation! I will say the horror on Justin's face at realizing he somehow made it to the final two and will have to propose to a woman his parents couldn't even be bothered to FaceTime is actually priceless. Don't worry, buddy! You'll only have to propose if Blake decides to slide into Claire's DMs after all! On second thought, maybe you should start Googling "heartfelt proposals" now… 
View this post on Instagram
Pretty quickly it's established that this game is Blake's to lose. For a moment there I thought Katie might take Justin to the Fantasy Suites because he's hot and hasn't self-eliminated yet and his cum face is probably outrageous, but Katie sends him home before there's time for him to waggle those eyebrows at her and change her mind. This means that Blake is her first and only Fantasy Suites date and she puts it all on the line. And by "all" I mean the one thing she swore up and down she would not do until a guy got down on his knee and proposed. 
During the dinner portion of the evening Blake fumbles out an "I love you" and Katie, realizing it's either compromise her morals or have to re-download Hinge, says she loves him too. Excuse me, WHAT. Okay, so let me get this straight. Exactly 24 hours ago, she would not say the "L" word to Greg after he handed her his ravaged heart on a bloody platter AND YET Blake mentions soft kisses once and she relents?!
I'm sorry, but that "I love you" felt strategic AF. Like, that was a giant F*ck You to Greg. Not only did that feel petty and insincere, but if I were Blake watching this back, I'd feel a little used. 
Speaking of Blake, is it just me or does he seem especially out of sorts this episode? It's like now that Katie has set fire to the entire foundation of this show by combining the fantasy suites with proposal day, his last two brain cells are malfunctioning and refusing to process it. 
TAYSHIA AND KAITLYN: How are you feeling about your proposal?
BLAKE: I feel like scrambled eggs.
Wow. So beautiful. Is that a direct quote from Pride and Prejudice's Mr. Darcy?
Like, Blake looks positively ill at the thought of proposing and having her accept it by default. But you know what? They go through with it! They grin and bear it and get engaged! A love story for the ages!

Aunt Lindsey Is A National Treasure
One of my favorite parts of last night's episode was Blake meeting Katie's family. I love when ABC brings out family members just in general because there's nothing that feeds my soul quite like watching large amounts of disdain and skepticism. And I knew we'd be in for a real treat when Katie's mom entered stage right with the Charmed logo tattooed on her cleavage. I hope they make Blake swear his intentions on the Book of Shadows. 

But no one—and I mean NO ONE—stole the show quite like Katie's Aunt Lindsey did. She was wholly unimpressed with this entire production. A total Phoebe, if you will. And look, Blake's presence on this show is a hard pill to swallow for most people. For one, it's not just that he's trying to find love on reality TV, but that he's tried to find love on reality TV multiple times. Then there's the total suspension of disbelief you need to engage in when he discusses his "job" but supplies about as many details about it as a blank MadLib. So, you know, I understand the brazen lack of respect she showed to him. 
I will say, though, Lindsey was the only one really asking the hard questions. My favorites being, "so why do you want the beard" and, "what do you two have in common aside from both owning vibrators?" LINDSEY. YOU SAVAGE. The vibes I'm getting from this family is that they would definitely require a blood oath upon asking for someone's hand in marriage. How else will they be able to vanquish their enemies?

An icon for the ages
Also, can I just say, it's probably for the best that Greg self-ejected before this little meet-and-greet with Katie's family? There is no scenario in which that boy wouldn't have crumbled beneath the unrelenting gaze of Katie's aunt. 
Greg's Final Stand

And now for the real show. Yeah, it was nice to see Katie get engaged and all that, but let's get to the good stuff: Greg's return to the stage. During "After the Final Rose," Kaitlyn and Tayshia brought Greg out to have one final confrontation with Katie. Before I get into this section of the recap, I'm just going to make my stance known: I'm #TeamGreg AND I DON'T CARE WHO KNOWS IT. 
Here's the thing, I've been a long-time fan of Katie's and, despite what I'm about to say, truly do hope she's happy with her choice and got the love story she wanted from this franchise. BUT her behavior over the whole Greg thing was outrageous to me. I know a lot of people have been throwing the term "gaslighting" out there and calling for Greg to be drawn and quartered in the town square, but I'm gonna be real with you guys: I just don't see it. And this is coming from a woman who has a bottomless pit within her specifically reserved for the unending, blistering rage she has toward the male gender! 
Look, do I think Greg overreacted last week? Absolutely. But fundamentally, I think they couldn't effectively communicate their feelings to each other and because of that a very real connection was severed in the most dramatic of circumstances. Like, I think Greg was contextualizing their relationship as an entity beyond the show. He saw their connection as the real deal and something that went beyond rose ceremonies and cocktail parties. Meanwhile, Katie was wholly invested in this "process" and wanted to see it through to the end. That's totally fair, by the way, but because of that I don't think she was looking at their relationship as a thing beyond the show, but rather, as a thing within the show that she was still trying to figure out. The situation sucked, but I don't think either of them should be vilified for the way they handled it.
Flash forward to ATFR, and Katie is out for blood. During Greg's one-on-one interview with Tayshia and Kaitlyn he seems sad but ultimately accepting of Katie's engagement with Blake—despite her throwing out an "I love you" before proposal day. He could have been super petty and snide, but the only person who acted that way last night was Katie. I mean, their confrontation was literally nuts. Katie had so much hostility and anger for someone who is supposedly very happily engaged to the love of her life. 

First, she accuses Greg of never loving her and only being on the show to progress his acting career, to which he replies, "I'm no Meryl Streep." Look guys, I'm pretty sure Meryl would like to be excluded from this narrative, one she never asked to be a part of since summer of 2021. Also, I love that Katie just believes something that she read on the internet. She's screaming at him about something she read about on Deux Moi for goodness sake! I'll say it again, but if she's soooo happy in her current relationship then shouldn't this sh*t with Greg not matter?
Then starts in on how she thinks he gaslit her which… agree to disagree I guess. Personally, that was not my take on the situation, though I'll concede that I'm an outsider looking in and ultimately don't know the reality of their situation. But he seemed genuine and heartfelt in his feelings for Katie. Again, he could have been extremely petty in how he handled himself on ATFR and he was nothing but respectful to her. Plus, he's apologized like a million times. What more does she want from him? For him to sacrifice his pinky finger as penance? 
The crowd seemed equally confused about who to root for. Though they gave Katie some half-hearted claps when she called him a gaslighter, the crowd also cheered for Greg after he declared, "I emptied my heart out to you on the couch and all you gave me was a pat on the back." The thing about Greg is he seems authentic and maybe that's the acting classes he took in undergrad, but MY GOD, if he were that good of an actor he wouldn't be on this freaking franchise. Can't we just leave it at they weren't right for each other and be done with it?
View this post on Instagram
I think her behavior was so off-putting to me because she made her bones on the franchise by advocating against petty squabbles and bullying behavior, and here she was taking petty jab after petty jab. I know she's upset and hurt, but I guess I was just expecting her to be kinder about the whole situation? Especially considering she was always the peace maker on Matt James' season.
Throughout the interview she kept saying this was about MY journey and MY time on the show and it's like, there are two people in a relationship. It's not just about you. And poor Blake! He had to go toe-to-toe with Aunt Lindsey like he was facing off a starved lion in a gladiator ring. And for what? If I was Blake and saw this blatant display of rage and unresolved feelings I would have hightailed it off that stage. But, you know, ever happiness to you both!
On that note, I'm out! I would like to never hear or speak of any of these people again unless that person is Andrew S and he would like to finally respond to my DM. *manifests a response through the harnessed power of the Halliwell/Thurston sisters* 
See you hoes on Paradise! Xoxo
Images: Craig Sjodin / ABC (3) @tvgoldtweets /Instagram (1); @thebetchelor /Instagram (1); Giphy (4)
What Happened With Greg On 'The Bachelorette' & Why Everyone's Talking About Gaslighting
Despite the varying casts and locations, there are a few constants viewers can count on in The Bachelor and The Bachelorette. The lead delivers emotional, dramatic monologues (occasionally through tears) about making sure each contestant is tHerE fOr The RiGht rEasOns, but spoiler alert: they rarely are. While some contestants are able to be more subtle about their goal to ultimately become FabFitFun partners or start a podcast, others' fame-chasing aspirations get exposed. Another point that happens season after season without fail? There's always someone who, mid-filming, seemingly forgets that the entire premise of the show revolves around one person dating multiple suitors. Fueled by confusion and jealousy (and perhaps the desire for more airtime), that contestant has an on-camera breakdown that's equal parts perplexing and cringey.
This season, Greg Grippo has proven to be both of those contestants, after a confusing exchange with Katie Thurston and rumors about his acting past surfaced. Greg, who ABC described as "the full package" and "handsome, kind, vulnerable and serious about wanting to settle down," might be less of the full package and more of a wolf in sheep's clothing, depending on your interpretation of Monday night's episode. Fans and Katie alike fell for the New Jersey resident on night one; he received the first impression rose and melted our screens with his steel-cut bod and perfect locks. In the second episode and first one-on-one of the season, he shared an honest conversation with Katie where they bonded over the shared trauma of losing a father. 
But, in another spell of predictability, it turns out the frontrunner may have been a secret villain all along. Greg introduced himself on the show as a marketing sales representative, and although he only listed a Bachelor's in marketing at Saint Michael's college on his LinkedIn, he also studied at the prestigious William Esper Studio, a NYC acting school. In May 2019, Greg posted a shot standing outside the school, writing in the caption, "What a journey. Forever grateful for these last two years."
Bachelor Nation, upon learning Greg might be an actor: 

Was Greg for real, or was acting like he was falling for Katie just method acting? His premature, confusing exit from The Bachelorette has lead some fans to wonder if this was just an audition for his next role. It all went downhill during the franchise's cheesy excuse for hometowns, when Greg tearfully professed his love for Katie. Her immediate response? "I just love looking at you." Yikes.
Now, anyone remotely familiar with The Bachelor/ette knows the unofficial rule that prohibits saying "I love you" until the end. Moreover, Katie made it clear from the beginning that she didn't want to tell any of the guys she loved them until the finale. Nonetheless, she admittedly could have responded with something deeper than "I just love looking at you". Katie, the man is crying.
The gaffe sent Greg into a tailspin, first outside the hometown date, and then later, when he went to visit Katie at her hotel room. Even though Katie did everything except explicitly tell Greg that he would be her final pick (and before their confrontation, she told his mom, "Greg will 100% be at the finale, I have no question") Greg later told Katie, "It was never about a rose for me this week, and I was never asking you to confess your love to me. All I was asking for was Katie" He maintained that Katie had dismissed his feelings: "When I said I love you, I felt like I was telling it to a stranger," he said through tears. While, in her hotel room, Katie scrambled to figure out what, exactly, she'd done wrong and repeatedly apologized, Greg insisted, "I feel like you're giving me a surface level response." Ultimately, he decided that Katie had "put up a wall" and said her "whole demeanor shifted". After telling Katie "I've never given up on us", he left the show. As a reminder, before said scene, Greg stared straight into the camera and said, " no question in my mind that there can be an engagement at the end of this." 
Some fans were quick to point out that Greg's behavior looked like gaslighting, and Katie herself shared a thread of posts about gaslighting on her Instagram stories in the wake of the episode. According to the National Domestic Violence Hotline, gaslighting is a form of emotional abuse "that causes a victim to question their own feelings, instincts, and sanity". There are a variety of tactics an abuser might use to gaslight their partner, including countering (which the NDVH explains as "questioning the victim's memory of events"), trivializing ("making the victim's needs feel unimportant"), and forgetting or denial (pretending to have forgotten things that occurred or denying they did). 
Bachelor Nation had a lot to say about the confrontation. John, one of Katie's contestants who was eliminated on night two, wrote on his Instagram stories, "Along with many of you, I watched last night's episode and was shocked by some of the behavior I witnesses , namely the words and body language exhibited by Greg. Watching these actions get defended (and therefore normalized) strikes me as extremely unhealthy and a step in the wrong direction." He also pointed out, "It should be noted that an individual can be a good friend to some while simultaneously being harmful to others in another relationship; friendship cannot be an excuse to blindly defend someone's behavior."
Bekah Martinez, a contestant on Arie Luyendyk's season, wrote on Instagram, "I know he opened up to her and she said 'the wrong thing' but shutting down emotionally being like, 'wut, nothing's wrong why would you think that' and then punishing with silence is emotional manipulation 101."
Not everyone agreed with the assessment that Greg's behavior was manipulative, though. Andrew, another fan favorite on Katie's season, posted to Twitter, "I care for Katie and Greg very much," adding, "their love was sooo real! Hate to see Katie like that." Tre, another contestant of Katie's, tweeted, "Greg/Justin/Blake slander won't be tolerated on my TL." The next day, he followed that up with, "Katie slander OBVIOUSLY won't be tolerated either."
Others surmised that maybe this was all an act on Greg's part. Luke Stone, a contestant on Hannah Brown's season, tweeted, "I'm getting the strong vibe that Greg is sabotaging this on purpose. If you aren't into her be a man and tell her you want out rather than gas lighting the situation. My theory: Greg got further than he expected/wanted and pushed the eject button real quick."
While it seems like Greg has left the show for good, we'll have to wait until Monday to see what this all means for Katie—and co-host Tayshia Adams told Ryan Seacrest that the rumors about Greg's acting past "will be addressed". One thing we do know? After the Men Tell All, the Bachelorette told UsWeekly that her ending is "a first, for sure" and "a shocking ending". However it shakes out, for now, fans can take comfort in knowing that she's said, "ultimately I'm very happy with how everything turned out."
Images: Craig Sjodin/ABC; Giphy
The Best 'Bachelorette' Recap You'll Ever Read: Katie, You FOOL
Welcome back to the best Bachelorette recap you'll ever read! When last we left off, the Hyatt was starting to feel less like a nurturing environment for everlasting love and more like the location of sinister otherworldly energy. In the span of 120 minutes (100 of which were devoted to Blake's masturbatory habits—absolutely sinister, I say!!) Katie narrowed down her husband pool from 12 to seven. It was absolute carnage. The last time I saw this much careless disregard for human feeling, I was sifting through my Hinge DMs. Truly chilling. 
First, Katie took out Connor the math teacher/SoulCycle instructor/man-who-is-far-too-comfortable-making-out-with-whiskers-drawn-on-his-face like it was nothing. Did we love Connor? Absolutely not. His signature look involved shirts unbuttoned to his navel, like a guy who has the personality of a Carnival cruise. But the man was precious in the way that you sometimes sympathize with the kid who eats his erasers in the back of the class. It's just sad. And then! While Connor's car is still idling in the Hyatt's driveway, Katie has the audacity to dance on his still-fresh grave by dry humping Blake in a hallway corridor. 
Next on her kill list? The Gossip Girls. Any guy who participated in or was the subject of a house rumor got the axe. It's like Katie performed a full-on exorcism, but instead of purging the house of antichrists, she purged the house of a bunch of dudes with finstas. My girl. 
The Battle Of The One-On-Ones
Which brings us to the present. Going into this week, the question on everyone's mind is who will make it to Hometowns. I have my suspicions about who will or will not be bringing Katie home to a Hyatt conference room to meet their families, but first, let's take a look at the remaining men:
⭐︎ Mike P – 30, a virgin, hopes Jesus will still save those who read erotica
⭐︎ Brendan – Canadian, firefighter, no other distinguishing qualities
⭐︎ Andrew – professional football player, casually the reason I trust men again
⭐︎ Blake – three-time Bachelorette contestant, big horse-girl energy
⭐︎ Michael – widower, single father, humanity's single shining example of decency
⭐︎ Greg – a kid from New Jersey
Out of the guys she has left, two of them—the fire fighter and the virgin—haven't had one-on-one dates with Katie yet. Lucky for them, there are exactly two of those date cards up for grabs this week. Unlucky for them, ABC doesn't operate in happy endings (unless they can orchestrate one through strategic sound bites in the Fantasy Suites). No, Katie gives out her coveted one-on-one dates to Greg and Mike P.
How does Brendan take the news, you may ask? Not well, bitch! He gets sent home mere minutes after the date cards are read, and in doing so the natural order to this world gets restored.
First up is Greg's date and it's all very fine. Katie shows up in a shirt that feels less like a fashion statement and more like a punishment for a high school girl who broke dress code and showed too much collarbone.
Skinny jeans and side part. Come for me Gen Z. #TheBachelorette pic.twitter.com/QubCrFomdB

— Katie Thurston (@katiethurston) July 20, 2021
A travesty. 
Greg spends the majority of the date trying to prove he has substance. Why? I'm not sure. I guess Michael's got the sad dad thing going for him and I'm still personally recovering from Andrew's traumatic experience with biracial dating. I suppose Greg wants to prove he still has mettle. I mean, sure, he did bond with Katie early on over the tragic loss of their fathers but, like, that was week two! Since then he's been letting his Devon Sawa haircut and Resting Sad Face do all the legwork for him. Surely there's more to the story of Greg?
GREG: I've had a life-long battle with insecurity because one time in middle school I went through puberty.
ME: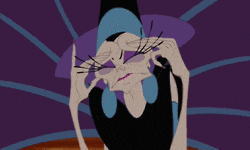 Look, buddy, I'm not trying to discredit your trauma or anything, but until you've been the first girl in your fifth grade class to develop boobs and had to make the harrowing decision of whether to wear a training bra (only sluts wear bras before sixth grade—it was written on the bathroom stall and everything!!) or not wear a training bra (the school called my parents, it was a thing)—I don't want to hear about your middle school drama!
Despite Greg's questionable woes as a middle schooler, Katie seems to dig it and ends up giving him the first confirmed spot in the Hometowns line-up. Mike P's date, on the other hand, doesn't go as smoothly.
Things start off  well enough. Katie tells Mike she never saw herself dating a virgin, but now that she's met him she wants to reconsider. Before Katie is able to even finish that thought, she encounters something straight out of my nightmares: a cuddling community. See, this is the part  of the episode where I'm convinced that Hyatt Regency sits upon a hellmouth of demonic energy. What sick mind devised this? 
View this post on Instagram
You can tell Mike agrees with me. He's looking at this woman with her PhD in cuddles like this is the satanic temptations his pastor warned him about before coming on this show. He seems half tempted to throw his Bible at her and make a run for it. 
Cuddle Queen Jean (yes, that's her title, and yes, part of me died just typing that out) senses their awkwardness and reluctance to engage in non-sexual holds and encourages them to open up to one another. Mike is a little… too honest with Katie. Off screen in an interview, he tells production that spooning Katie reminds him of things he used to do with his mother.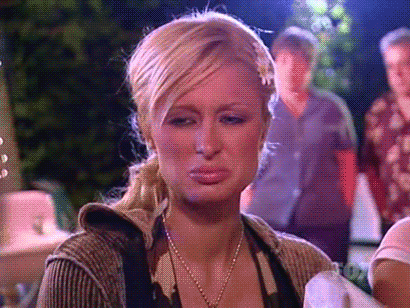 And it's not just one line! If he'd only said it offhandedly once, I may have forgiven him, but the rest of the date he spends constantly comparing Katie to his mother. At one point he even whispers it directly into her ear as he caresses her forearm. Katie's like, "lol!" and then looks directly at the cameras and says "that's a lot" which has to be her safe word. 
Look, I'll be the first to admit that I don't really understand the whole wait-until-marriage thing. It's something I've joked about all season and have constantly ridiculed Mike P about in my recaps because I'm a garbage human. But Mike does seem really sweet and he's been a great sport during every sex-crazed challenge the producers have thrown his way. I still don't think he'll go any farther on this franchise, but at least he's given me something to eviscerate in my group chat. Thank you for your service. 
And it looks like my feelings are spot-on! I'm not sure if it was all the mommy foreplay or that uncalled for whispering, but Katie sends Mike packing before the dinner portion of the date. She gives him the whole "it's not you, it's me" speech and says that they simply aren't there yet for her to invite him to Hometowns. But I think we can all agree that if he'd kept the Norman Bates/Mommy Dearest vibes to a minimum, he might have at least made it to the next rose ceremony.  
My BFA Is Shaking
The group date this week is art themed, and when I say my Bachelor of Fine Arts degree was shaking… I guess instead of having the contestants travel abroad to deeply offend other cultures, the producers thought it would be funny to just debase culture in general.
Case in point: The guys are tasked with creating an abstract portrait of Katie. The examples given to them are various artist interpretations of self-portraits, the majority of which have sexual undertones: up-close shots of flowers in bloom, the center of a dripping fruit, you get the gist. The men, theoretically still refraining from self-love, almost immediately blow their loads as if this is the most pornographic thing they've ever seen. 
I'm almost positive the date was crafted entirely for Blake. If you'll recall, the last time he was on The Bachelorette he went on a similarly themed date where his "self-expression" involved sculpting a giant penis that had to be completely censored on screen. Let's see if Blake's shown any, erm, growth since last season…
BLAKE: I'm trying to make my canvas full of feelings and emotions
ALSO BLAKE: 

At least that's the gist of Blake's artistic expression. Naturally, his painting is so censored all we get is the frame and Blake explaining that "not a lot of species can do" the specific sexual act he drew. At least he's on brand! 
Justice For Andrew
Perhaps the wildest moment from this week was not when Mike P, clad in cult white, gamely whispered "mother" in Katie's ear, but when Katie let Andrew go during the rose ceremony. I was, and absolutely still am, floored by that decision. 
Going into the rose ceremony, Katie had two roses left to give out and three guys on the chopping block: Justin, Andrew, and Blake. (Greg had already scored the one-on-one rose while Michael picked up the group date rose). I assumed Blake would get a rose because Katie seems to have a soft spot for guys who challenge my sanity. Justin seemed like the natural next option to be cut from the competition. I still know nothing about Justin except that his facial expressions will be the sole reason people buy the newest version of What Do You Meme?. I was shocked when instead Katie cut Andrew. Andrew!! WHAT IS WRONG WITH YOU, WOMAN?? I would never eliminate that man. If forced to choose between him and Greg,  I would marry them both and move to Utah. 
View this post on Instagram
Katie, you FOOL!!!
What makes this goodbye all the more painful is that it's dragged out. Katie sends Andrew home at the rose ceremony, but in the last 20 minutes of the episode they reconnect the following day. Andrew shows up at her door wanting to get more closure. They talk and he leaves her a cutesy little letter that says "if you ever change your mind… I'll be here." IF YOU EVER CHANGE YOUR MIND, I'LL BE HERE! Be! still! my! heart! 
Katie immediately goes chasing down the stairs after him—she's really making the camera crew earn their bonus check this year—and straddles him in the Hyatt's lobby. She's, like, aggressively making out with him in a way that makes me question if she gets off to gifs of The Notebook in her downtime. She even invites him back on the show despite her producer vigorously making the cut sign in the background. But Andrew turns her down. That's right: Andrew. turns. her. down. Why must you waste my time like this, ABC? WHY? 
Whatever, all I know is Andrew is single now. So, if you need me I'm just going to finish this box of wine and make magic happen in his DMs. See you hoes next week!
Images: ABC / Craig Sjodin; Giphy (2); Betches (1); @katiethurston /Twitter (1); @andrewzspencer /Instagram (1); @bitchelorette_ /Instagram (1)
The Best 'Bachelorette' Recap You'll Ever Read: Like A Damn Sociopath
Welcome back, friends, to the best Bachelorette recap you'll ever read! When last we left off, Katie, dressed like the bestselling author of some Draco Malfoy fanfic, was in the process of telling the men to f*ck all the way off. All hail the queen. But why stop there? Look, I think it's cute that she thinks staring a man dead in the eye while clearly enunciating her wants and needs is actually going to effect any change in behavior. If that were the case, there wouldn't be so many warrants out for my arrest. If there's anything I know about cis straight men who think they're feminists because they liked a Cheryl Strayed tweet once in their lives, it's that a message only sinks in once it's been keyed onto their car. I don't make the rules, people, I just abide by them!!
Karl Continues To Dig His Own Grave
And let's take a look at the men in question. In true Bachelor form, last week ABC left us hanging at the rose ceremony after Karl revealed to Katie that there were some traitors in her midst. Did he have any evidence to back up his claim up? Absolutely not. Was he reading word-for-word from a script production gave him at the start of the rose ceremony? He'd tell you, but then production would have to kill him. Meanwhile, the rest of the men are one offhanded comment away from turning into Gaston's crowd of peasants ready to slay the beast. In this case, that beast is Karl. 

To be fair, the man did say he was a motivational speaker. Sure, his speeches usually consist of a few memes cobbled together in a slideshow, but it's clear he's stirred up some kind of emotion in this crowd tonight (even if that emotion is homicidal rage). The men continue to ask Karl basic questions about who this "wrong reasons" monster is, and he continues to answer with noncommittal shrugs and anxious looks towards the camera. Don't look at them, Karl. They can't help you now, buddy!
Where are the hosts during all of this, you might be asking? Getting wasted at the hotel bar. Ladies! I know you want to give Katie her space, but MY GOD, put the shot glasses down and check in on this rose ceremony. It's anarchy out there! Katie, after rounding up her errant hosts, voices her concerns over the rose ceremony and reveals she was planning to keep Karl until tonight's events. Tayshia and Kaitlyn tell her to just "go with her gut" which is not so much actual helpful advice as it is words you might find written on a tchotchke in a Cracker Barrel gift store, but fine. 
Honestly, their presence on this show continues to baffle me. What is the point of them hosting at all if this is the kind of advice they're willing to offer up? You'd think since both ladies were Bachelorette leads themselves, they might offer some sage wisdom like "the guy who points the finger usually has three pointing back at himself" but instead they deliver vague platitudes and weak smiles. Where is that sisterhood realness Katie keeps mentioning in all of her post-season interviews? I'm a little disappointed is all I'm saying…
But back to Karl! In the end, Karl's ploy for drama backfires and he gets sent home. It's not so much the hosts' advice to Katie, or even Katie's own feelings on the matter, that gets him the boot. In the end, it's the motivation he inspired in the crowd, the motivation that caused the rest of the men to assemble and campaign to Katie to kick his ass out. Honestly, I'd put that on your resume, Karl. Don't ever doubt your skills, buddy!
Too Much Reality In This Reality TV
Going into week three Katie warned us via an Instagram post that there would be triggering content on tonight's episode. At first, I thought she must be talking about the fact that Nick Viall makes a guest appearance on one of the group dates. I'm pretty sure his presence on my television screen always warrants a warning. Please watch with loved ones? I'm picking up what you're putting down, Katie. Thank you for that. I'll mute my TV. 
nick viall coming back for his 947436th appearance in the bachelor franchise like#TheBachelorette  #bachelorette pic.twitter.com/jv8yFOh2qn

— The Bitchelorette (@Bitchelorette_) June 22, 2021
But as we dive more into the group date it's clear that the trigger warning is actually warranted and not a joking matter at all. Nick helps Katie lead an honesty-first retreat of sorts where the men reveal the darkest parts of themselves. What's crazy is that the men actually do own up to their worst actions. Hunter talks about his messy divorce and the effect it's had on his children. The guy on night one who showed up in a cat onesie, grooming his paws and all, launches into a story about how his alcohol dependency led him to cheat on his girlfriend.
I'm just so floored that they're all taking this seriously. I mean, at the mention of "confessions" I thought at least one of them would start off his monologue with: "just when I thought I said all I can say, my chick on the side said she got one on the way." A missed opportunity, if you will. 
As each of them engage in their confessions, it's then I realize that seeing grown men cry on national television is actually good for my health. My skin is clearing up, my hair is shinier, my acid reflux is practically nonexistent. The healing properties of male tears should be studied in a lab, is all I'm saying.
And, look, I'll admit, I've been hurt by a lot of men in my life. Small hurts, mostly, that have built up until I've become the kind of person who doesn't trust easily, who's a little cynical and a lot prone to setting fires to the things my exes know and love (lol, kidding! My lawyer says I have to clarify that last bit was a joke!!). And I'm sure I'm not alone in those feelings. I'm sure a lot of women feel that way too. But watching these men acknowledge all of their red flags and the ways they've hurt women in the past is… therapeutic in a way? It shows growth. I'm not sure the show is always good at capturing moments like this or even evoking feelings of growth within the cast in ways that don't feel cheesy or outright forced. Moments like these are few and far between. Honestly, who knew male accountability could be so good for the skin?
But the real heart-wrenching moment comes from Katie herself. She ends the sharing circle with her own story—a story she's never even told her mother about—that involves a moment from her youth where she was "involved in a situation where there wasn't consent." She discusses how afterwards she tried to date her attacker rather than come to terms with the fact that she was a victim. Because of her past, she's struggled sexually in relationships and reveals that she hasn't always been so "sex positive" and that's been an issue with some of the men she's dated. Honestly, my heart hurts for her. The thing about Katie that shocks me every week is how deeply relatable she is. Here she is on a date that is basically ABC's version of trauma porn (there's nothing this franchise loves more than to pimp peoples' pain out for viewership). And yet, Katie is able to turn this date into a thoughtful discussion on trauma. She takes control of the narrative in a way that feels real and honest. It's impressive.
Later in the episode, Katie navigates more realness when she invites Michael on the one-on-one date. The majority of their date focuses on Michael's past. He reveals that he is a single dad, widowed after his wife died of breast cancer two years ago. Katie tells him that she will always understand his love for his wife and would never feel intimidated by that relationship. Again, so mature! So much growth! 

Now, does that mean I think they'll end up together? Ehhhh. Look, I love Michael and he warms my heart with his little smile, but a zaddy he is not. Let's be real, he has all of the sex appeal of a cardigan. At one point Katie even tells him that he has pen pal energy, and doesn't that just say it all? I'm not sure there's any chemistry here, but if she's looking for a genuine guy who is here for the right reason, then that alone should win him a rose. 
The House Has A New Villain
With Karl's spectacular demise at the last rose ceremony, we thought evil had been vanquished once and for all. Later in the episode, we learn that evil hadn't been defeated so much as transferred to its next unwilling host: Thomas. Damnit. I knew Katie should have saged that hotel.  
Last week, Thomas came off as suave and attractive. I think I even wrote in my recap that "I have working eyes so I understand his appeal." This week he's coming off like a guy whose hobbies include tripping old people in the street and emotionally hobbling women.
It starts with his group date confession. While the rest of the men are making amends with their past cheating and failed marriages, Thomas takes the whole honesty thing one step too far: He tells Katie that he only came on this show for Instagram likes. Thomas! That might be the song in your heart, but that's not to be expressed on camera! Save that for your confessional, at least. 
Thomas: yeah I thought I could be the next bachelor…

Karl sitting at home: #TheBachelorette pic.twitter.com/pU7TgdWryM

— 𝐤𝐚𝐲𝐲𝐨𝐫𝐤𝐜𝐢𝐭𝐲 (@kayyorkcity) June 22, 2021
It gets worse. He admits that though he has real feelings for Katie now, before coming on the show two weeks ago he went on a date, that's how much he didn't give a sh*t about Katie at first. Very bold to go with the truth like that. While Katie applauds him for his bravery (seriously, Katie? I know he's nice to look at, but COME ON) the men have a harder time accepting his confession. 
And who's leading the angry mob? Aaron. Boy, does that guy love to be at the center of all the drama. Last week it was Cody, now it's his sole mission in life to bring down Thomas. I think Aaron has said "sociopath" more times in the last three minutes than Olivia Rodrigo did on her entire album. And that's saying something!

I mean, do I think Thomas is emotionally manipulating Katie for his own personal gain? 100%. He spends the majority of the group date cocktail hour trying to backtrack his earlier statements. He tells Katie that he's falling in love with her but in classic f*ckboy fashion tells the men the opposite. Oh well, I didn't tell her that I loved her per se, I just told her I loved things about her. But here's the thing: I can already tell Thomas has all the working brain cells as a piece of bologna. He might be an emotional terrorist, but he's also not a very smart one. 
Case in point? The following interaction:
THE MEN: Just tell us, are you here for followers?
THOMAS: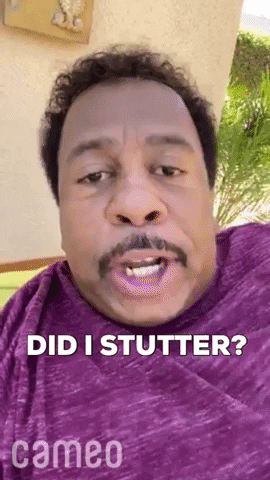 Christ. Look, I'm not worried for Katie in the slightest. It's clear there's something about his tongue energy that she's vibing with, but she's a smart girl. If he was dumb enough to admit his true intentions to her face then he's dumb enough to self-implode in other ways eventually. Until then!
Images: ABC/Craig Sjodin (2); Giphy (3); @bacheloretteabc /Instagram (1); @bitchelorette_ /Twitter (1); @kayyorkcity /Twitter (1)
The Best 'Bachelorette' Recap You'll Ever Read: Be Still, My Cold, Dead Heart
Well, friends, we did the impossible. After 11 weeks, two Bachelorettes, and one global pandemic, we've made it to the finale! Tayshia is down to her final two three men. As per usual, Chris Harrison is doing the most in his intro voice-over:
Chris Harrison: Will she get engaged to her soulmate, or will she DIE A LONELY OLD SPINSTER?!
Damn, Chris. I know we're living in the time of COVID, but there are other men on this planet if she decides she's not into these guys!
We pick up where we left off, with Tayshia having a sidebar with a producer. She's being filmed behind some blinds after being blindsided by Ben. You gotta love the producers' commitment to imagery and metaphors on this show. They had to get them where they could, because lord knows Ivan wasn't going to liken love to his testicles morphing into icicles on his fantasy suite date. Ben is sitting awkwardly on Tayshia's couch. He says that by looking at Tayshia's eyes, he sees there's more under there. Kind of a strange way to point out under-eye bags, but Ben's never really had a way with words. I guess it beats the alternative I'm used to getting:

Who can relate?
Ben's talking a lot about his "love" for Tayshia, but isn't really saying much. When Tayshia pushes back and asks him if he's always going to run when things get hard, his response is, "I blew it". Accurate, but not promising! Instead of sticking with her gut and sending him home for a second time, SHE INVITES HIM TO THE ROSE CEREMONY! They then walk out together, hug, and Tayshia initiates a very passionate kiss. Who knew she was a sucker for a moose knuckle?! While I definitely don't agree with her decision, I can't wait to see Zac and Ivan's reactions when Ben rolls up to the rose ceremony.
The Rose Ceremony
Ivan walks into the rose ceremony with the pre-elimination confidence that has become a hallmark of this show. Feeling the pressure from the producers for not delivering the required love similes on the ice bucket date, he offers the consolation prize of saying it feels awesome to be "open" and "vulnerable" (or "vonurble", as Tayshia would say). Not for long, buddy. Zac says he's ready for a proposal. Ben walks in with a goofy grin on his face, as if he expects Ivan and Zac will be happy to see him. I think Bennett gave the book about emotional intelligence to the wrong guy.
Ben:

Ivan & Zac:

Like many people who've gotten dumped, Tayshia proceeds to explain Brendan's absence by saying "it just didn't work out." Control that narrative, girl! She's about to start handing out roses but then stops and asks Ivan if they can go talk. Ivan's face says he knows what's coming next. They then have a cryptic talk about religious differences, but give no specifics about said differences. Is Ivan a Scientologist? That's the only legitimate theory I can come up with for this abrupt dismissal.
All kidding aside, it may be that Ivan is atheist or agnostic. Tayshia has always been open about her devout Christian beliefs, so it's possible this is the reason she sent Ivan home. It'd be a shame if that were the only reason she eliminated him, but, let's face it, she's been favoring Brendan and Zac for weeks. Given the honest conversations Tayshia and Ivan had about race, it seems strange, and frankly frustrating, that ABC isn't allowing an unfiltered exchange about religion. Then again, this is ABC we're talking about, so maybe that's asking for too much. Ivan takes the elimination in stride like the angel he is. Love you, Ivan! See you in Paradise.
Ben Meets The Family
The next day we catch up with Tayshia writing in her burn book journal. She meets up with her family and I remember how much I enjoyed Tayshia's dad, Desmond, eviscerating Colton when Tayshia was competing on his season. Like most viewers, Desmond doesn't have time for BS. Tayshia tells her family that they'll be meeting Ben, whom she had previously sent home. Desmond is understandably skeptical and wants some answers. This is gonna be good.
Ben meets with Tayshia's mom, Rosario, first and keeps talking about how he's never felt this way before, and the way Tayshia makes him feel, yet he can't seem to identify the feeling(s) in question. Everything he says is surface-level and there's no real substance to any of it. It seems like Ben is in love with the idea of love, more so than Tayshia specifically. It doesn't go much better with Desmond.
Desmond: What do you see in Tayshia?
Ben:

Ben also tells Desmond about how he and Tayshia talked about "showing up" for Tayshia. Does he think that physically coming back after being sent home is what showing up means? She meant showing up for her emotionally, Ben!
Zac Meets The Family
The tone of Zac's meeting with the family is completely different. Instead of making his answers all about him and his feelings, he expresses his love for Tayshia by showing love to her family. He even seems to win over Desmond, who says he's going to be tough on Zac. Instead of saying the things he thinks Desmond wants to hear, Zac is honest about his failed marriage and is able to reflect on his past mistakes, even weaving in a reference to the standards Desmond has set and how Zac wants to live up to them.
I gotta give it to Zac; he is incredibly authentic and eloquent. He talks about marriage with Tayshia like it's a real thing that's going to happen, not some abstract idea like Ben does when he broaches the subject. Zac is making my job as snarky recapper very difficult, but he totally won me over — until he started pretending he was an authentic New Yorker with that whole pizza charade. Zac, you're from South Jersey! Rep some hoagies like the Philly boy you are and cool it with the tired NYC cliches.
No one:
Zac:

The next day Tayshia hears a knock at her door. Fearing that Bennett has gone full American Psycho, she reluctantly answers. It turns out to be her dad, which isn't a much better sign. He tells her that the family doesn't want her to make the biggest mistake of her life by rushing into another marriage. Tayshia starts to break down recounting how her dad was there for her in the throes of her divorce. It was raw and one of her realest moments thus far. She's starting to have doubts.
Zac & Tayshia's Date

On their date, Zac reassures Tayshia that he's ready to take the next step, but Tayshia seems skeptical. Damn, Desmond really got to her! They find out that their date is to learn a wedding dance routine and Tayshia looks about as excited as Brendan did when he met Neil Lane to try on wedding jewelry. Gotta love karma. She keeps getting in her own head and is struggling to relax into the dance moves. Zac is patient with her and they actually pull off a sweet little routine. I'm honestly impressed they learned that in one lesson. It took me and my husband about two months to put together a solid first dance. Respect.
Later that evening they have a casual night in, and Tayshia is honest about her fears that Zac's feelings will change. He tells her that he is nine years sober today and that his sobriety allows him to not run away and that he'll love her no matter what she decides to do with her life. Ok, why am I crying in the club right now? And by "in the club" I mean "on my couch".
Tayshia seems convinced, and frankly, so am I. It's one of the most authentic exchanges we've ever seen on this show and it's nice to see a couple talk about real-life issues for a change. "I think she believes in me," Zac says, and I start to tear up. WTF is happening? Is this show…actually making me feel genuine human emotion?
Me watching this season of The Bachelorette:

Ben & Tayshia's Date Breakup
When Ben meets up with Tayshia "the next day", she is wearing the same tragic denim number she was wearing when her dad came to talk to her. So she's either running out of wardrobe options in quarantine or there's a bit of a continuity issue here and she went to dump Ben after talking to Desmond. She tells Ben that her heart is with Zac and, as usual, Ben looks like a deer in headlights. He takes it pretty well, albeit with way too many "umm"s, and says he's happy for her. I do feel bad for Ben. He's a sweet guy and he deserves to find love, but he needs to work through some of his issues with self-worth before jumping into a serious relationship, let alone a marriage. We're rooting for you, Ben!
The Big Day
It's engagement day! Tayshia and Zac are getting ready and Neil Lane is back to shill his gaudy rings. Zac looks handsome in his blue suit. Tayshia meets up with Chris Harrison and the exchange is kind of odd. She says she questions if she's ever been in love until now and then bursts into tears that don't really look happy. Even Chris seems confused.
Chris: What is going on?
Tayshia:

The proposal set-up is kind of a hot mess. The area rug from the Airstream trailer fantasy suite isn't helping. Tayshia tells us she feels stressed, overwhelmed, and scared. So basically all of the things one should be feeling right before getting engaged after knowing someone for 30 seconds. She says she doesn't know if she's doing the right thing. I'm a little concerned. Is she feeling the pressure of not wanting to disappoint ABC and the fans given the whole Clare debacle?
Things improve when Zac arrives. His engagement speech is really personal and from the heart. It's undoubtedly the best one I've ever heard on this show or The Bachelor. Tayshia starts her speech and after telling Zac that she knows she told him she loved him, takes an extremely long, producer-suggested pause. I admit they got me for a second and I was scared she was bolting. But she continues and tells Zac she wants to jump in fountains all over the world with him and star in endless FabFitFun endorsement deals together. He gets down on one knee and she says yes! Like the true New Yawkah he is, he yells "TAXI!" and the two ride off Flintstone-style into the desert sunset in a cardboard cab the way god and Chris Harrison intended.
And there we have it! Unfortunately (or fortunately, given the endless hours of our lives ABC takes each year) we have no After the Final Rose to catch up with Tayshia and Zac, but it looks like they're still going strong. This was an excellent season with some of the most mature and authentic men we've ever had. Keep it up, ABC! Thanks for joining me this week, guys, and congratulations to the happy couple!
Images: ABC/Craig Sjodin (2); Giphy (6)
The Best 'Bachelorette' Recap You'll Ever Read: Blink Twice If You Need Help, Brendan
Well, everybody, we've made it to the final week of The Bachelorette. In keeping with the "unprecedented times", ABC is breaking protocol and giving us fantasy suites and the finale in the same week. I'd like to think this is a gift to us for having to put up with Clare's therapy sessions masquerading as dates, but we know better: they have to keep things moving in time for the premiere of Matt's season. I'll be filling in for my esteemed colleague Ryanne this week, so please be gentle in the comments. Let's get to it!
We begin with Tayshia discussing the importance of the fantasy suite dates and her confidence in the final three. We then cut to Ivan, Brendan, and Zac being forced to sit together and allude to their potential future as eskimo brothers. It's awkward AF and will be a running theme throughout the episode. Meanwhile, Tayshia has a forced Bachelorette synergy "girl chat" with JoJo. They're really trying to make JoJo happen, huh? Despite Ed's notes, Chris Harrison continues his practice of barging in on the men without even a courtesy knock. This time he tells them that they better be prepared to get down on one knee and propose.
Chris: If you're not ready for an engagement, GTFO!
Brendan: 

And so begins Brendan's mental spiral.
To my surprise, Ivan gets the first fantasy suite date. I personally love Ivan. He's far and away my favorite of the three men, but he's too pure for Tayshia and, arguably, this world. However, he tells us he did The Secret and manifested the first date. You go, Glen Coco Ivan! Zac is visibly pissed and Brendan looks like someone told him that it's now a federal offense to wear turtlenecks. Zac reminds us that regardless of the men's feelings about the other men, this is about Tayshia. Finally, a man who understands the concept of The Bachelorette!
Ivan's Date

Just watching the way that Tayshia interacts with Ivan, it's clear that he's not the frontrunner in her mind. As if the lukewarm peck she gave him weren't proof enough, we find out that their date is a f*cking ice bath. Now if that's not a metaphor for her feelings for Ivan, I don't know what is. "Are you excited?" she asks, with that pseudo British inflection she adopts when asking questions. Ivan smiles through the pain. This is the most unromantic concept for a date that I can possibly think of, especially one that's designed to precede sex. The shrinkage alone! Rude, Tayshia. Rude. Even Big Paulie, who according to Chris Harrison is a "Bachelor Nation favorite" (sure, Jan), deems the effects of this date on Ivan's prospects later on "devastating". Slapping a potential "world record" on this turd of a date isn't fooling anyone, Tayshia! You may as well have had an intern spray paint a football field on some cardboard with "Friend Zone" at either end.
Meanwhile, back at the house:
Brendan:

Zac seems to be handling things a little better. He gets the second date card and gives us his best Matthew McConaughey.
During the evening portion of Ivan's date, he tells Tayshia he's falling in love with her. She says she's been falling for him too, but I'm just not feeling the sparks between these two. Their conversation doesn't have much substance and basically consists of them parroting things back to each other. "I cried in front of you!" "I cried in front of you!" Apparently this is enough to take things to the fantasy suite, which in this case is an Airstream trailer that inside looks like it was designed by 2009 me after winning an Urban Outfitters shopping spree. I love a boho-chic moment, but this is not the mood for fantasy suites. This looks like it would be better for a Real Housewives girls' trip (OC, obv). Apparently it had the desired effect, though, because they stayed up all night talking, according to Ivan. I don't get the feeling they had sex. Maybe a little over-the-pants action, but nothing more.
Ivan returns to the house and recaps the date. Unsurprisingly, Zac and Brendan look pissed. Brendan, clearly a masochist, asks if they got any sleep. Don't ask questions you don't want the answer to, Brendan! Ivan is apparently an emotional cutter as well because a producer told him to ask he asks what Zac's date card said. Yikes.
Zac's Date

The vibe on this date is completely different than the date with Ivan. Tayshia is straight-up giddy. The feeling is mutual for Zac and he tells us no less than 14 times that he can't wait to EXPLORE Tayshia. Vom. That's exactly what the guy you go on one Hinge date with tells you right before he never calls you again. Their date is body painting, which may as well be the polar (see what I did there) opposite of Ivan's date. This date is essentially foreplay with colors. They slap on some paint and proceed to aggressively make out in front of the camera crew. Do they have no shame??
During the evening portion, they get into deeper topics, specifically, Zac's stance on having kids. Zac says he realizes now that he does want to be a dad and he then proceeds to tell Tayshia that he loves her. The moment was really genuine, so much so that it moves Tayshia to tears and she says she loves him back. I can't even be snarky, it was a lovely moment. This is what happens when you put age-appropriate men on this show!
They move on to the fantasy suite, and the set-up alone is another personal affront to Ivan. Zac and Tayshia get a whole-ass suite that looks much nicer than the "El Presidente" suite Tayshia's been living in all season. The unmitigated gall of these producers to do Ivan so dirty!
Ivan watching this back:

The next morning, Tayshia and Zac are jumping on the bed like two toddlers hopped up on pixie sticks. Interestingly, Tayshia says in a confessional that Brendan has had her heart since day one. This should be interesting given Brendan's sheer terror all episode. Zac returns to the house with a sh*t-eating grin on his face. Ivan remains mostly calm. Brendan looks…constipated.
Brendan's Date

Brendan tells us that he's worried about the prospect of getting engaged again so quickly after getting divorced. Brendan clearly didn't get the memo on not telling producers about your biggest fears, lest they be exploited to the high heavens, and so his fate is sealed. The date is hosted by F*CKING NEIL LANE! Neil, apparently pissed he had to cobble together a ring for Clare with barely 24 hours' notice, negotiated some more airtime for his tacky wares and so we need to endure this product placement we're calling a "date". A date like this would be torture for just about any straight male who's been dating a woman for a matter of weeks, but for Brendan, it is hell on earth, and it shows.
Neil keeps telling Brendan not to get nervous, then proceeds to talk endlessly about engagements and weddings. As if this wasn't anxiety-producing enough, they then FORCE BRENDAN TO TRY ON WEDDING BANDS! I swear his hands were shaking. These producers are laying it on thick. They've even got Neil Lane waxing poetic about how rings are circular (no sh*t) and that marriage is FOREVER, as if Brendan, who has been married before, doesn't already know this. Is Robert De Niro going to pop out and tell Brendan he's been admitted into Tayshia's circle of trust, too?
This date is messy AF. I guess this is one way to test his appetite for a proposal at the end.
Brendan:

The night portion of the date doesn't get any better. Unfortunately, Tayshia saved her best dress for this date. Brendan is…wearing a black T-shirt. Not a good sign. Tayshia brings up Brendan's distance and he admits he's been struggling with the idea of an engagement. He confesses that he's still broken. It was raw and honestly heartbreaking. Tayshia doesn't put up a fight and sends him home. She says he's the one she pictured herself with at the end. I'm sure whoever she chooses will be thrilled to watch that back.
Tayshia and Rachel

We get a surprise appearance from Rachel, who looks stunning. As happy as I was to see Rachel again, I didn't really understand why she was there. The conversation was pretty superficial at the beginning, until Rachel asks Tayshia about any regrets she might have. Then it became very clear why she was invited: to create an opening to talk about Ben, who is obviously going to pull a Bennett and come back to ask for another chance. To which I say:

The Rose Ceremony Ben's Mea Culpa
The men are getting ready for the rose ceremony and Ivan's look here was giving me major Drake vibes. I'm not mad about it. We then see a shot from the waist down of some bulging thighs in capri pants making their way up the path of the La Quinta, and it's immediately clear that Ben has returned. He tells Chris Harrison that he shuts down when things are tough and he wants to resolve things with Tayshia.
Tayshia, meanwhile, has two roses left, and to symbolize this she has brought the girls out for the night. She looks gorgeous and is feeling good about her final two, so of course Ben has to swoop in and f*ck it all up! He knocks on Tayshia's door and she looks THRILLED to see him. He confesses his love for her, admits that he blew it in the moment, and tells her he sees a life with her. Tayshia's immediate response is to freak the f*ck out and run to her producer. Not a great sign, buddy! All I know is if she cuts Ivan for this clown I will have ABC's head continue to loyally watch this train wreck. See you tomorrow!
Images: ABC/Craig Sjodin; Giphy (3)
The Best 'Bachelorette' Recap You'll Ever Read: Is Dale… Okay?
Hello, all my cool cats and kittens! Welcome back to another wild week of The Bachelorette! I know anxiety is at an all-time high right now as we wait to see if our democracy will crumble beneath a very orange man's feet, BUT I appreciate you all mustering up the energy to watch Clare doodle Dale's name in her diary for one more week. We're all in this together.  
Speaking of Clare, last week's episode ended with Clare straight-up refusing to hand out a group date rose like I've been straight-up refusing to wear a bra to my Zoom meetings. Her reasoning for this was that her connection with Dale is more intimate than the ones she has with the other men in the house and she didn't want to give out a rose if she didn't mean it. Honestly, I believe her. I've seen her smell Dale's jockstrap like it was a pumpkin spice Yankee candle at a fall holiday sale. If that's not evidence of delusion love then I don't know what is!! 
Clare ditched the group date early to go snuggle up to more of Dale's dirty laundry leaving the men to begin planning their hostile takeover.
THE MEN AFTER LAST WEEK'S EPISODE:


Which brings us to this week: Chris Harrison pops by Clare's suite to casually ask her wtf she thinks she's doing. He says the men aren't happy and that's a really nice way of saying that they've constructed Clare and Dale voodoo dolls out of the hotel's complimentary soap and stolen hair follicles from Dale's razor. 
I am completely enraptured by Clare trying to explain her connection with Dale. She's like, "he's everything I ever wanted in a man!"and, to be fair, she did describe a stock photo of a human man at the beginning of the season when Chris asked, and Dale is a stock photography model. She asked, ABC delivered!
Chris starts grilling Clare about if the two of them had a relationship pre-production. Clare says she never met Dale in real life, she just stalked him on Instagram before the show, and that is the most 2020 thing I've ever heard. 
CLARE: So, I think I need to halt with production and pursue the guy who posted a shirtless selfie on Mother's Day.
CHRIS HARRISON: Congratulations, we are so happy for you!
ALSO CHRIS HARRISON:


I think my favorite part about Clare revealing her feelings for Dale is that Chris is going to have to actually earn his paycheck for once. Not only does he have to plan a romantic evening (and potentially a proposal!), but he has to face a mob of angry men in skinny jeans. I feel for his predicament, I really do. 
Chris tells the guys there won't be a rose ceremony tonight—there might not be a rose ceremony for the rest of the season—and the look of absolute horror and despair on the faces of these men as they watch their future Instagram sponcon deals go up in flames will sustain my life force for years to come. 
Chris pulls Dale aside and tells him that the final rose is his if he wants it, and I can't tell if he's alarmed or not. I feel like maybe she should have had this discussion with Dale before canceling the rose ceremony, but maybe that's just me. 
Alone At Last: Clare & Dale Go On A Date
Clare is here to remind us that she's a rule breaker and she's wearing that red dress of sin to prove it. Meanwhile, Dale walks out in looking fresh as hell in that black suit, and my breathing just audibly hitched. I'm starting to get why Clare was willing to break contract and risk ABC's wrath. Damn, that man is fine. I mean, let's be honest, I've blown up my life on numerous occasions for men whose idea of romance starts with showing me "the views" from their rooftop and ends with them asking for a BJ on said rooftop. So, like, you do you, boo boo. 
Okay, hold up. They haven't even had a one-on-one date yet?! I just assumed they had, but I guess the two hours she held him hostage on the last group date didn't count.
We find out that they have more in common than just a desire to see each other naked, their parents were both hitchhikers! This feels like grasping at straws, but I'll let them have it, I suppose. 
It's fascinating to watch the two of them try to describe their connection because they truly can't. They keep talking about each other's auras and how they "feel so much" for each other but then cannot describe one single quality they like about each other. I've seen girls waiting in line for the bathroom who have more in common with each other than these two.
CLARE: When I go to bed I think about you
Clare, please, we don't need to hear any more about your sexual proclivities! We already heard all about your kink for using Dale's pants as a pillowcase. Enough. 
Oh my god is that… Bri and Chris from Listen To Your Heart?! At first I was like "who the f*ck are these people?" and then that scarf blew in the wind and I knew. So, I guess their careers are really taking off now. Imagine if ABC promised you a record deal and a cross-country tour and then this is the biggest audience they've played for since March. How very bleak.
Enamored with each other, Dale and Clare take their horny asses back to Clare's room. Are they going to bang?! Just like that?! This isn't even a Fantasy Suites date! Chris is going to spontaneously combust from all the rule breaking, I swear. 
Cut to the next morning and Clare's dress is on the floor, which I guess is supposed to mean that the two did, in fact, bang. I mean, at least it looks like it was a good lay? Dale's got lipstick all over his face and Clare's fake lashes are all askew. If that's not evidence of a wild night of missionary with the lights left on, then I don't know what is!!  
Lmao these dogs waiting for their hoe mom to come home. My dog has never felt more seen. 
At this point, Clare's dogs deserve a happy ending #TheBachelorette pic.twitter.com/9KbF6DftRX

— 🌹 (@tvgoldtweets) November 6, 2020
Dale says he didn't expect for things to happen this quickly. He was only expecting an over-the-pants handie, not full-blown intercourse. You and me both, buddy!
Chris Harrison checks back in with Clare and I'm just glad she finally changed out of that silk robe. I was worried she was going to spend the whole day posted up like the Wife of Bath, smoking after-sex cigarettes and looking longingly at Dale's Instagram feed. She starts recapping the night for Chris and you can tell he's skeptical at Clare's recollection of events. He's like, "did he say he loves you or did he just post a heart emoji on Instagram?" The distinction is important, Clare!  
Okay, I feel like they are assuming A LOT in this conversation. Namely, that Dale is ready to propose. Like, has anyone told Dale that the next stop on this crazy train is a proposal? Cause I'm pretty sure he thought this was like a Cassie/Colton situation where they could just sleep together and leave the show with loose labels for each other. 
The Group Date
The group date for this week is just going to be one massive dumping of all the men. I guess not for all the SkinnyGirl margaritas in the world could Chris Harrison be bribed to face this crowd one more time, so Clare has to put on her big girl panties and do it herself. I'm positively giddy with excitement. 
Clare tells the men that she's running off to be with Dale, and this proclamation is met with dead silence. It's like that moment in Bring It On where Torrance drops the Spirit Stick: dead silence and then strangled sobs of abject horror. 
ME, WHISPERING TO MY DOG: run, bitch!
For the most part the men seem pissed but accepting of her decision. They ask if she had a relationship with Dale before the show and she denies it. I can tell they want to be angrier with her, but know they don't have a real leg to stand on here. She says it was love at first sight, she supposedly played by all the rules, so how can they fault her? Then Kenny the "boy band" manager (and I'm using air quotes here because managing talent best known for their performance at the local bowling alley in Kenny's hometown does not a boy band manager make!) starts demanding apologies from Clare and it's like, okay, I can't take not one more white guy asking for an apology this year. I know it's kind of sh*tty, but she made her decision and that's it. I'm tired of women having to defend not wanting to spend time with men. She doesn't owe you ANYTHING, Kenny, especially not her time or her emotions. 
Blake is also upset at this turn of events. He says that he's just disappointed that he invested so much time into his relationship with Clare and it's like, you put your life on hold for three weeks, sweetie. Come on. I've seen your Instagram, Blake, you've taken longer vacations to Tulum. 
The Proposal
For those of you who didn't come into this recap having actually watched the episode: Yes, you read that right. THE PROPOSAL. We are getting a full-on final rose ceremony even if it kills Chris Harrison (and by the looks of his rapidly graying temples, it just might!). 
The cameras pan to an isolated Dale, who is contemplating if the sex was worth all of this. Honestly, I'm not sure, bud. Chris Harrison sits down with Dale to tell him that Neil Lane is on speed dial, ready to air lift some of his last-season diamonds onto the La Quinta property any minute now. On another unrelated note, he asks Dale to blink once if this is a hostage situation. Y'all, the look Dale is giving Chris Harrison right now is truly priceless. I can only imagine he gave a similar one when his agent approached him with that Party City deal. 
View this post on Instagram
Clare worries Dale might not propose and she should be worried. This is moving pretty fast, even by Bachelor standards. She makes a bold proclamation that she always gets left waiting at the altar and it's like, um, are we just not going to talk about Winter Games ever? Her French Canadian lover proposed to her on "After the Final Rose" so, like, Clare you're lying. ABC, roll the tapes!
Clare shows up to the final rose ceremony and I'm suspicious of her dress choice. Why is it white? Is she about to throw in a surprise wedding ceremony too?
Okay, why is Chris Harrison walking towards Clare and not Dale?! The closer Chris gets to Clare the more she looks like she's about to have a 2007 Britney-level meltdown in front of the cameras. She's like, "are you here to devastate me??" and Chris just cackles. 
CLARE RN:


Okay, that was so cruel of him. You know that was payback for making him have to lift one additional finger and I feel like that's only the start of his revenge plan.
Oh god, Dale came! And he doesn't even look lost or anything! This is a good sign, Clare. 
CLARE: From the moment I met you, you were everything I ever wanted in a man. You're strong, you're kind, your Instagram is fire—
DALE: What?
CLARE: What?
Smooth, Clare. Real smooth. 
Dale's up next and it sounds very much like he's going to propose and this is so f*cking wild, y'all. They are strangers! Like, what! Is! Happening! What's more wild is that after Dale gets down on one knee, Clare thanks him for showing up to the rose ceremony. I'm DEAD. The bar is so low here. Girl. 
Dale proposes, Clare says yes, and before they even get to pop a bottle of champagne ABC is already hauling out Tayshia from behind a bush, ready to shove her into a cocktail party with Clare's sloppy seconds. I guess that's all the happy ending they're willing to film for the contestant who committed Bachelor treason. Ever happiness to you both, though!
The Rose Ceremony
Yes, for those of you who didn't watch the episode, A ROSE CEREMONY. Back at the hotel, the men are still feeling really down. They took off two weeks of their life for Clare! They could have been under strict quarantine at home binge watching Criminal Minds in its entirety and sending "u up?" messages that lead to nowhere to girls in their DMs! Instead she gifted them with a lavish vacation, free alcohol and publicity for whatever brand they're going to promote on their Instagrams after this, and even threw in a little bit of tongue for a select few. How dare she treat them this way!!
Just as their spirits are truly about to break, Chris Harrison swoops in to tell them to buckle up, bitches, because they have a backup plan and her name is Tayshia. Well, technically, he just says that "someone" will be taking over Clare's spot as Bachelorette, so for all we know it could be the front desk girl. Chris tells the men they have six hours to forget Clare's name, get dressed, and get emotionally ready to tell a new woman about how bad their parents' divorce f*cked them up. Ready, set, break!
Jason, the guy who was forced into an intimate therapy session with Clare, looks ill at the prospect of having to show genuine human emotion to one more woman in his life. Another guy is worried that he won't be able to "turn off" his feelings for Clare. The fact that I cannot even remember his name means he definitely did not receive enough air time to have even spoken to Clare more than three times, let alone form an "intimate" connection with her. Seriously, who are these guys kidding? Of course they're staying. 
Chris: "Can you get over that lady that you knew for 6 days?" #TheBachelorette pic.twitter.com/A5R8glpz2o

— Stephanie (@scde_de) November 6, 2020
Well, well, well. It looks like every single man decides to stay! Color me shocked. I guess they're really focused on finding love followers. 
Though the suspense must be killing the men, the episode ends with Tayshia stepping out of the limo and walking into her doom the rose ceremony. We'll have to wait until next week to see which of the men has one too many spritzers and drunkenly calls Tayshia Clare at the next rose ceremony. Until then!
Don't miss out on anything happening in Bachelor Nation. Subscribe to our weekly newsletter here. 
Images: ABC/Craig Sjodin; Giphy (3); @thesnatchelor /Instagram (1); @tvgoldtweets /Twitter (1); @dalemoss /Instagram (1); 
A Breakdown Of Clare's Contestants On 'The Bachelorette'
Six months ago, we watched as Pilot Pete's tragic season of The Bachelor came to an end, and hoped that a brighter day might be just around the corner. We no longer had to watch Peter be the least decisive man in America every Monday night, Hannah Ann and Madi were free to live their best influencer lives, and Clare Crawley was ready to get things in Bachelor Nation back on track. Then… Well, you know what happened after that, and here we are in October still waiting for Clare's season to premiere. 
That fateful premiere night is now less than two weeks away, and ABC finally gave us something real to talk about this week, when they released the official contestant bios for the men who will be competing for Clare's heart (and probably Tayshia's heart too, TBA). I will say that this year, ABC made the men slightly more difficult for us to roast, but nevertheless, we persist. As always, we're breaking down the contestants on the season, so you can fill out your brackets and speculate what the f*ck will actually happen on this historic season.
AJ
28, Software Salesman, Playa Del Rey, CA

We're starting off this group of Instagram model hopefuls with someone who, dare I say, looks normal?? Has ABC actually learned to stop casting a bunch of male models (but why male models) and trying to convince us they are actually here for love? I do feel like AJ is going a bit far in the other direction, basically admitting he has a thing for cougars: "AJ certainly does not steer toward younger women and is very excited to pursue a woman like Clare". Ironically, though, he has a fear of tigers, which means he'll never binge Tiger King with you. 
Ben
29, Army Ranger Veteran, Venice, CA

Ben is a "sweet midwestern guy" who looks like he would be anything but sweet when he gets cut off at the bar. Ben is giving me slight Chad Johnson vibes since his favorite indulgence is an ice bath, as in, the thing athletes do after a workout to recoup. That's your indulgence? Mine is ice cream, but close, I guess. He also once flew across the country to see a girl he'd never met in person before… wait a minute. Ben, you can't count what you're going to do on the show towards your bio! I'm actually kind of concerned that he's done that before.
Bennett
36, Wealth Management Consultant, NYC

If you don't offer to split the bill on your first date with Bennett, he will be contacting his attorney and send you an invoice. I'm guessing that Bennett was a fat kid growing up, because his bio alludes to him growing into himself and says he hasn't always been "this successful and good looking." One of his hobbies is walking the High Line in "his favorite Belgian loafers", which just continues to fuel the "do you know who my dad is" vibes I'm picking up on.
Blake Monar
31, Male Grooming Specialist, Phoenix, AZ

Move over, initials, because we're getting full last names with these guys! We have not one, but two Blake M's, so I can't wait to see how this will play out on camera. Our first Blake M is an athlete who was forced into retirement due to a debilitating injury, which I'm sure casting ate up. I really couldn't find anything wrong with this Blake until I got to this sentence: "Blake's dream woman is incredibly secure in herself and has done the work to become the best version of them possible." I just feel like the type of guy who says this is the type of guy who will call you crazy when you call him out for talking to other women…
Blake Moynes
29, Wildlife Manager, Hamilton, ON

Other Blake M. seems super outdoorsy, and is from Canada, which is a huge plus right now. But I'm getting some red flags because Blake all but says that he's only looking to settle down because all his friends are wifed up and now he has nobody to hang out with. That's something you admit after six weeks of dating when you won't bring her around to meet your family, Blake! You don't lead with that!!
Brandon
28, Real Estate Agent, Cleveland, OH

Ok, now we've reached the male model coalition. Brandon hates "Debbie Downers" and never wants to see the girl he's dating cry. Brandon definitely has "good vibes only" on his dating app profile and will hold you to that. I hate him with pretty much every fiber of my being.
Brendan
30, Commercial Roofer, Milford, MA

Brendan, whose eyes are boring through to my soul, is "all about that initial attraction when meeting a woman." In other news… he's a straight guy. Groundbreaking. His high school friends call him "BMoney" which means that nobody has ever called him BMoney and he has been trying to force that nickname since the tenth grade. Stop trying to make BMoney happen!
Chasen
31, IT Account Executive, San Diego, CA

And here I thought Chasen is a fake name only used in memes to satirize millennials! Chasen's nickname is "Wolverine" because he recovers and heals quickly, and not at all because he will cut you. He also "loves women who take pride in staying fit," so god forbid you eat a granola bar in his presence.
Chris
27, Landscape Design Salesman, Salt Lake City, UT

Chris's goal is to travel to 200 countries and still has 180 to go, which is like me saying my life aspiration is to become a millionaire with my $200 in my bank account. I can't fault the guy for dreaming big, at least!
Dale
31, Former Pro Football Wide Receiver, Brandon, SD

I mean, what do I say about Dale that isn't a spoiler? He's so hot I could die, he loves Oprah, he's an ambassador for the Special Olympics… I'm beginning to think Dale is not actually a real person, but rather, a simulation of every woman's masturbation fantasy. The only real con is that he's from South Dakota.
Demar
26, Spin Cycling Instructor, Scottsdale, AZ

Demar is "diligently on the hunt" for his wife at only 26 years old, but his dream is to be a DJ on the Las Vegas Strip. The fact that he can't understand why those two goals are mutually exclusive is probably why he's still single.
Eazy
29, Sports Marketing Agent, Newport Beach, CA

Diggy was one thing—can you imagine going to your dad like, "Dad, this is my fiancé, Eazy." Another footballer, Eazy has "dreams of world domination". Weird flex, but okay. If you want to be the Pinky to his The Brain, then he's the guy for you. 
Ed
36, Health Care Salesman, Miami, FL

In true Miami fashion, Ed is "looking to find a woman who has natural beauty without looking overly fake." I'm sorry, but guys who say this are just f*cking dumb. They think Kim Kardashian's everyday contour is a "natural" look and don't even know that eyelash extensions are a thing. Ed would be shocked to find out how many women in New York City have subtle lip injections.
Garin
34, Professor of Journalism, North Hollywood, CA

Garin sounds extremely fun, but not at all ready to be in anything resembling a serious relationship. Case in point: he admits he loves being the center of attention, spends his free time DJing, and likes being the source of energy for the night. My "here for the wrong reasons" radar is going off, but at least he'll be fun on Paradise. HMU if you want to take shots, G.
Ivan
28, Aeronautical Engineer, Dallas, TX

Ivan is a "recovered Crocs enthusiast", proving that beauty does not equal brains. Ya hate to see it. He says "intelligence is a huge aphrodisiac" to him, so hopefully he's not the kind of person who makes being a "sapiosexual" a huge part of his personality. Does anyone outwardly admit they prefer dumb people?
Jason
31, Former Pro Football Lineman, Arlington, VA

Jason likes to drink coffee in bed, meaning he lives on the edge. Then again, he likes to spend his time visiting Arlington monuments, so he's kind of like my dad. The man has got range!
Jay
29, Fitness Director, Fort Lauderdale, FL

Jay, The Bachelorette's own Tom Haverford, says "every song Drake puts out is a banger." Of all the things you would want to communicate about your personality, why put that? No word on if Jay also calls eggs "pre-birds" or "future birds", but I'm standing by and will update this piece if necessary
Jeremy
40, Banker, Washington, DC

Jeremy looks exactly like what I would expect a 40-year-old banker living in DC to look like. He says his love language is "witty banter", which means he also probably thinks he's not an asshole, he's just sarcastic and honest, and he loves having fun. He also says he hates Instagram models, both male and female, which is just what every aspiring Instagram model would want you to think.
Joe
36, Anesthesiologist, NYC

Joe is a COVID-19 survivor, so I am going to try to limit my roasting. I'll say this: his favorite childhood game is Scrabble, which paints a picture of a pretty bleak childhood. What, no Sorry? No Trouble? No Candyland? You played an educational vocabulary game for fun??
Jordan C
26, Software Account Executive, NYC

I really respect Jordan C walking out of the set of Hitch and right onto The Bachelorette, with his open shirt, chain necklace, and thin-framed glasses. Jordan "dreams of owning a dog named Maverick" which is not really a difficult dream to achieve, even in NYC. Everyone I know has a dog. You can do it, man!
Jordan M
30, Cyber Security Engineer, Santa Monica, CA

Jordan M is 6'8", which should allow him to coast through the first few weeks unscathed. He likes staying active and hiking (yawn), but also participates in hacking competitions in his spare time. I can't decide whether that's hot or scary, but if he really wants to impress us, he should like, hack into ABC's computers and rig the season to his benefit. (Or I can think of another thing he could hack…) His favorite Sunday activity is cleaning, which means if Clare doesn't pick him (she doesn't), the women of Instagram will snap him up in a heartbeat.
Kenny
39, Boy Band Manager, Chicago, IL

Kenny manages boy band cover bands for a living (yes, really), and his bio contains not one, not two, but THREE NSYNC puns. Remember, Kenny manages cover bands, so he has nothing to do with the actual NSYNC. Kenny is looking for a woman who is "not controlling, fake or wrongly opinionated," which means he's got a healthy track record. Yikes! Big Luke P vibes. Kenny also hates cheese and thinks the ideal time for a date is Sunday morning, so he already has three big strikes against him. Hopefully, Clare eliminates this psychopath immediately.
Mike
38, Digital Media Advisor, Calgary, Alberta

Mike is extremely Canadian: he loves skiing and ice hockey, he's a member of a Shania Twain fan club, and he also claims to be very nice. Honestly, that all sounds pretty delightful (minus the skiing), but Mike has to go and ruin it by saying that if he could live in any time period, "he would live during the Jurassic years so he could roam through life with the dinosaurs." This is like, the worst possible answer to this question, though I guess I respect the creativity because I've never heard that terrible response before.
Page
37, Chef, Austin, TX

Assuming Clare doesn't end up choosing Page, I'd like to throw my hat in the ring. He's apparently an accomplished chef and "cannot relate to people woh like football". Same. The one thing that makes me nervous is that he "loves to hang out with his buddies and debate social and political issues." It's too soon to know, but let's hope that doesn't skew into Garrett territory.
Riley
30, Attorney, Long Island City, NY

It feels weird to specify that Riley lives in Long Island City when everyone else just gets to say NYC, but maybe he just has a chip on his shoulder about not being able to afford Manhattan rent (same). His bio talks about "the grind" of working as a medical malpractice attorney—not exactly the profession I think of when I think of "the grind", but sure. Riley loves baseball, but he f*cking hates museums, with his bio saying "please don't ask him to go to a museum with you because that's not going to happen." Who hurt you?
Robby
31, Insurance Broker, Tampa, FL

I know in my heart that this man is not Robby Hayes, but I still feel like he could be Robby Hayes. Have we not been through enough in 2020? This Robby played college baseball at FSU before moving home to work for the family insurance company. He now "splits his time between Tampa and Los Angeles," so he's primed and ready for his career as an influencer to take off. Robby is looking for a woman who "has a sweet personality and won't mind that he spends his Sundays on the golf course," because this is still 1950, apparently.
Tyler C
27, Lawyer, Morgantown, WV

I have to say, I feel like being a Tyler C at this point in the Bachelorette timeline is a big disadvantage. Our beloved Tyler Cameron left some really big abs to fill, and I just don't see this self-described "Matthew McConaughey stan" from West Virginia living up to his legacy. His bio says that growing up, he "rarely left his bubble and wasn't very social," so honestly, he might actually be thriving this year. But this bargain bin Tyler C really loses me when he's described as "a badass lawyer who says he is a businessman by day and cowboy by night," which sounds like the plot of a new NBC drama that will get canceled after three episodes. Tyler just "needs a cowgirl to ride off into the sunset with," and I need a f*cking drink.
Tyler S
36, Music Manager, Georgetown, TX

Moving on from Tyler Cameron's shadow, we have Tyler S, who is finally putting himself first after years of managing his brother's music career. His brother, Granger Smith, is a country singer with over a million monthly listeners on Spotify, so it's not surprising at all that he's actually performed on an episode of The Bachelorette before. Tyler is a big family guy—his bio contains the word "mama" twice—and his stipulation for a partner is that she should be "willing to adopt his family as their own." Is this a family or a cult? 
Yosef
30, Medical Device Salesman, Daphne, AL

Yosef's reason for coming on the show boils down to bitterness, and I'm loving his energy. Basically, he got married at 24 and had a daughter, but the marriage didn't last. His ex-wife got remarried in February, and "while he is happy for her, he says now it's his turn to find love." This is the biggest f*ck you move ever, and I love the unabashed pettiness. Yosef's fun facts are a wild ride, ranging from the fact that he "loved his Velcro sneakers" as a kid (join the club), to the fact that he "was once catfished on a dating app" (again, join the club). Why do I feel like his entire personality will be his divorce?
Zac C
 36, Addiction Specialist, Haddonfield, NJ

I can't help but feeling that Zac C looks like he's trying to sell me something, and that something is our Lord and Savior, Jesus Christ. It's just something in the eyes, I think. He is a proud sneakerhead, which I find a little hard to believe given that dad polo. He also "prefers to keep it old school and gets his news from reading the morning paper", which sounds a lot more like it.
Zach J
37, Cleaning Service Owner, St. George, UT

There had to be at least one stalker in the cast, and Zach J proudly admits that he's had a "major crush" on Clare since Juan Pablo's season. He's adamant that he's "only here because he believes Clare is the perfect woman for him," so I have a feeling things could get rough for him after a couple episodes, depending on how the spoilers pan out. Zach is also "obsessed with gum and Chapstick," but "HATES jazz music." I'm just picturing this guy furiously snapping his gum and applying lip balm while stealing Clare away from all the other guys, and the producers troll him with jazz music scoring. Can't wait.
Don't miss out on anything happening in Bachelor Nation. Subscribe to our weekly newsletter here. 
Images: ABC/Craig Sjodin (32)