The Best 'Bachelorette' Recap You'll Ever Read: SoulNaytes
Well, well, well, kids, it looks like we've made it to the finale episode of Bachelor/ette content for the year 2021. After one season of The Bachelor, two seasons of The Bachelorette, and a season of Bachelor in Paradise that had such a long episode count it should have been illegal, ABC finally ran out of days in the year to ruin our lives with more content. I think I need a cigarette. But before I can dip my brain in bleach and pretend for a few blissful days that I've never heard the words "bachelor" and "nation", we have to find out how Michelle's story ends! That's right, tonight it all comes down to Michelle's final two men: Brandon, a man whose devotion runs so deep he would allow Michelle to wear his skin as a suit if only she asked, and Nayte, a man who is… *checks notes*… 6'8. Hmmm… whomever will she choose?
Meet The Parents
But before Michelle can choose anyone, the guys have to meet Michelle's parents. I mean, technically, Brandon has already met Michelle's parents, though I'm guessing he would like to meet his maybe future in-laws again under different circumstances. And by "different circumstances" I mean without having to use pool furniture to hide his water-logged chubby. 
Brandon's second impression does, in fact, win over the in-laws. Brandon says all the right things: he loves Michelle, he wants to move to Minnesota for Michelle, he would work from home for Michelle, he's been slowly siphoning off his own blood for Michelle in case she would ever like to wear it in a vial around her neck like he's been wanting to do hers (it's just a suggestion, take your time to think about it, baby!). Is anyone really shocked by Brandon's stellar performance? Meeting families is his goddamn Super Bowl. 
While Brandon already has Michelle's parents penciling in a family cruise for 2022, Nayte's date with the in-laws goes less smoothly. Right off the bat, Michelle's dad hates him. No notes. Iconic. 
NAYTE: *says literally anything*
MICHELLE'S DAD:

I love that her family is just like, immediately no. When Nayte evades their questions about relationship logistics by talking about the "awesome vibes" he gets from their daughter (I paraphrase) they're right there to poke holes in his story and call him out for his vagueness. It's like every time Nayte tries to make bold proclamations about their relationship, the parents are looking for JSTOR articles to back up his claims. Amazing. 
Things only get worse when Michelle asks her mother if she thinks Nayte is ready for a relationship and she straight-up says no. Her mom was like, "how do I put this gently? Um, he sucks." LaVonne! At least sugarcoat it a little bit. Michelle is naturally devastated. She keeps saying that she's got to rethink her relationship with Nayte and by that she means rethinking how is she going to tell her parents that she doesn't care what they think, she's picking him anyway. I'm reading you loud and clear, Michelle!
The Last Supper One-On-One's
At this point in the season, it's definitely Nayte's game to lose. Brandon is less a realistic romantic suitor and more the guy friend you send pictures of your outfit to, to ask if it looks slutty enough for your real date. There is a reality where Michelle would choose Brandon, of course she would choose Brandon, but that reality can only exist in a dystopian world where tributes from each district fight for the death for food and resources. 
Of course, Michelle does get one last day with each of the guys before the proposal to finalize her decision. First up is Brandon and jet-skiing. If Michelle was looking to bring out more of Brandon's sex appeal then, boy, did this date blow up in her face. If anything, their date reads very "mommy-son fun outing" to me. At one point, Michelle even tightens his life jacket in such a way that suggests this might be the start of Brandon's new kink in the bedroom. Oh, mommy, safety first pleaseeeee. 

The one thing that comes out of this date is that Michelle does give a half-hearted "I love you" to Brandon. Previously, when Brandon had dropped the "L" word, Michelle had only said she was falling for him, not that she was actually in love with him. I'm not sure if she's even conscious of how hard she's trying to make it work with Brandon but, from the comfort of my own home where I can make snap judgements about complete strangers 3.5 glasses of red deep, I can confidently say that she doesn't make their love look easy.
MICHELLE: Brandon loves so hard
BRANDON "LOVING HARD":

When Nayte's date rolls around, it's almost a relief to watch Michelle stop faking it. Say what you want about Nayte being a seven-foot, human-shaped red flag, but their chemistry is undeniable. Unlike her relationship with Brandon, where the chemistry is maybe less tangible but he is at least able to articulate his feelings by using his big boy words, Nayte is all about the vibes. Enter Raul: a Mexican shaman ABC hired to both contribute to cultural appropriation and sage Nayte's aura to get him proposal-ready. K.

Raul would like for them to sage each other and whisper their relationship wishes into the smoke. Look, no shade to Raul, but if he thinks literally blowing smoke up their asses is going to shake a man who has 28 years worth of commitment issues stored up inside, then he better think again. 
Speaking of Nayte, he is having a hard time speaking and waving smoke at Michelle at the same time. The only thing he's good at multitasking is the girls in his DMs. Nayte's like, "this is tough for me because normally my height sort of does all the talking." Yeahhhh, I'm getting that. Say no more, buddy. 
Later, Nayte admits that he only came on the show with two suits because he didn't think that he would make it farther than two rose ceremonies. And yet, here he is, falling in love when he definitely didn't plan to. This admission does two things: 1) it clears up why his rose ceremony attire is more appropriate for spring break in Daytona Beach and 2) makes me tingle in places that are simply not appropriate to mention in my recaps. 
I will say that all of  Nayte's "red flags" are only red flags in a world that's been ABC produced within an inch of its life. What exactly are Nayte's bad qualities? That he loves Michelle but doesn't have a concrete answer for every single logistical thing about their relationship given that he has known her less time than it takes me to answer a DM? And the problem is… what exactly? 
Who Will She Choose??

Nayte. Aggressively, obviously, Nayte, though she does put on a big show of even considering her other dude, Brandon. The morning of engagements she seems nervous, which outwardly she tells us is because she "hasn't made up her mind yet" though I think it's less about her making up her mind and more about her making up her mind about how she will squash Brandon like a bug. 
Speaking of Brandon, guess who's up first for proposals? Notoriously, the man who shows up first is the losing man and when the camera pans in on Brandon no one is surprised to see him there. The one reprieve we get is that most of his proposal/rejection is drowned out by the sound of waves aggressively crashing on the beach. Wow, this is bad. Seriously, did one of the crew members get high during the sound check portion of the show? Like, production has to be regretting this location choice. I can barely hear what they're saying! 
View this post on Instagram
While I can't quite make out the extent of their conversation (perhaps Mother Nature took pity on Brandon and caused this aquatic catastrophe to drown out his tears), I am able to hear Michelle when she clearly tells him she loves him as she dumps him. Brutal. She's like "it's not that I don't love you, it's that Nayte gives the better dick. You get it, right??" Not only does he get it, Michelle, but he'll be talking about this moment for the rest of his days in therapy. Nice work. 
BRANDON: I truly wish you nothing but happiness, giving you my heart was worth it.
ME, TO MY DOG, ALONE IN MY LIVING ROOM: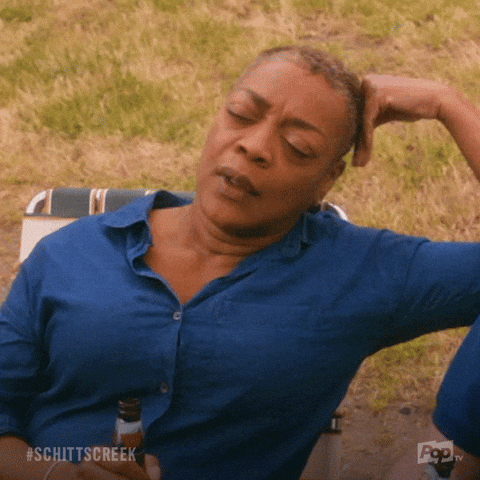 Speaking of next, Nayte looks absolutely delicious. He's wearing his one of two suits and he's ready to give Michelle the rest of his life. Probably. We'll see. Only if the vibes are immaculate. Michelle, shocked that she conned this 6'8″ god into shackling himself to her in almost-matrimony, gives a tearful "yes." It would have been a beautiful moment if Michelle hadn't tarnished her "yes" by following it up with the words "you're my soulNayte!!" I could have gone my whole life without hearing that pun. My. whole. life. 
After The Final Rose
In deciding how to spend the last hour of programming to wrap up the season, ABC took the route that most employers take at the end of the year: to eek the life out of their devoted subjects for as long as they possibly can, regardless of holidays or familial obligations. Seriously, this is 60 minutes of my life I will never get back. ABC, you're lucky I don't sue.
Honestly, the most dramatic part of ATFR was watching production get dragged on Twitter for not making the audience wear masks during a COVID surge. After that, everything else was a goddamn snooze fest. They bring Brandon out as if he is a slug and we, the viewer, are about to collectively pour salt on him and watch him disintegrate for our personal amusement. It gets worse when Michelle joins him in the hot seat and the two of them are MATCHING. They are literally a match made in heaven. I can't. 

After spending the appropriate amount of time flinging the remnants of Brandon's heart into the audience like they're free T-shirts being launched into the crowd at a sporting event, they bring out Michelle's soulNayte. (Again, gag). They seem happy and cute together and we learn that post-filming, the two are house hunting in Minnesota. If there's any cold feet happening in the relationship, ABC tries to circumvent that by gifting Michelle and Nayte with a down payment for their house. Bribery, much?
I will say these two look like they're in it for the long haul, if only because they're moms are now adorably BFF and there's nothing that keeps people together quite like familial guilt. Ever happiness to you both! 

And that's all she wrote, girlies! See you in two weeks when my New Years resolution of pretending to care about Clayton will immediately be put to the test. Until then!
Images: Craig Sjodin (3), Christopher Willard (2) / ABC; Giphy (3); @thebitchelorette_ /Instagram (1); @nayteandmichelle /Instagram (1)
The Best 'Bachelorette' Recap You'll Ever Read: Risking It For The Biscuit
Welcome back to another very exciting episode of The Bachelorette! I'm calling this episode "very exciting" because this is the moment in the season when Michelle becomes the reason the guidance counselor at her school has to work overtime come fall. That's right, people: fantasy suite dates are here! Unlike the past few seasons of The Bachelor/ette, Michelle and her men are actually allowed to travel beyond the property line of whatever hotel ABC has been holding them hostage in these last few weeks. Fun! Truly, I think it is so much fun that ABC deemed it too unsafe for Michelle to travel for hometowns, but a Mexican Marriott for fantasy suites is totally fine. It really gives a whole new meaning to that phrase "risking it for the biscuit." 
All jokes aside, fantasy suites are an important stage of these producer-manipulated relationships. For one, it's the first time that Michelle is allowed to spend complete alone time with any of the men. It's during that alone time that she can gauge how strong her emotional connections are with each of them—or at least gauge how strong her aversions are to finger-blasting as foreplay. Only time will tell!
Brandon's Fantasy Suite Date
First up this week is Brandon, who looks like his idea of foreplay includes gentle eye contact and a Spotify mashup of Hallmark Christmas movie soundtracks. My feelings are only reinforced during the day portion of their date when they go on a romantic horseback ride through the jungle. At one point Brandon says he can't ride horses, and I feel like this is a metaphor for his bedroom habits. In fact, the anxious "yeehaw" he lets out as they ride off into the jungle is probably the fun new "kink" he lists on his Bumble profile when this is all over. 
I think my problem with Brandon is that he cannot be taken seriously. His emotional angst ranks right up there with one of my diary entries from sophomore year and it's unsettling to watch, let alone root for. Case in point is this little exchange:
BRANDON: I can't wait to literally rip my heart out, throw it on the table, and just say, do what you want with it, because it only beats for you at this point.
ME:

Brandon! You can't just go around telling people how you feel! What are you, eight? Grow up. 
Later, Brandon tells Michelle that he loves her and is this the part where he asks her to wear his letterman? Are they going steady now? I'm not shocked at all that Brandon is the type to make bold proclamations before sex. In fact, I think his climax absolutely depends on it. What I am shocked about is how into it Michelle seems. In fact, every single time she hangs out with Brandon she seems taken aback by her response to him. It's like she knows he's fully embarrassing but can't stop herself from being into it. 
I will say that I'm not convinced any fantasies were actually enacted in that hotel suite. Though they do spend the night together, the next morning they both sit suspiciously clothed and with a healthy amount of distance between their bodies. It's not immediately clear that they've done anything other than wear Korean face masks and binge watch HGTV. I suppose only time will tell…
Joe's Fantasy Suite Date
I'm worried about Joe this week. It seems like Mexico—and having to listen to his girlfriend fake an orgasm with other guys through the adjoining wall—has not been good for his mental health. Wild. Out of all of the guys, he's struggling the most with the idea of fantasy suites and, I'll admit, I'm getting some sick satisfaction out of his reaction. I love that the guy WHO GHOSTED HER is the most torn up about this. I guess emotional sabotage is only a turn on when he's the one in control of it. 
Overall, their date isn't super impressive to me. I've never really understood Michelle's connection to Joe beyond his physical attractiveness and this date in paradise continues to perplex me. They go ziplining and it's maybe the first time I've heard Joe speak above the lowest decibel a human ear can hear. Michelle interprets the screams he emits from ziplining as Joe "opening up" to her and not Joe's anxiety completely taking control of his bodily reactions. Tomato, tahmato. 
Michelle is really trying her damnedest to pull an intimate, emotional connection out of Joe and the best Joe can give her is this:

Christ. 
My problem with Joe is that their whole connection seems to hinge on basketball and their physical attraction to one another. Take basketball out of the equation and the two are struggling to engage in ways that aren't single syllable grunts. I mean, I think I have more free-flowing conversations with my dog, for god's sake. 
No matter, Michelle decides to give him another chance and invites him to spend the night with her. I'm sure that decision had everything to do with her very real feelings for him and nothing at all to do with the very real feelings his DMs made her feel in her vagina all those months ago. Yep. There's no way this can go wrong. 
Nayte's Fantasy Suite Date
Even though Nayte's date is last this week, he seems the most unconcerned about the fantasy suites situation. While the rest of the guys agonized over if their girlfriend had given a half-hearted handy to another guy in the room, Nayte seemed more concerned that this conversation might cut into the hotel's continental breakfast time. 
BRANDON AND JOE: I'm sick to my stomach thinking this girl I'm in love with is possibly falling more in love with someone else right now.
NAYTE, ALREADY ONE MOJITO DEEP: 

If anything Nayte seems more inclined to torture those around him than to feel any sort of torment regarding the situation himself. He's like "hey, Brandon! What do you think Michelle and Joe are doing on their date? Soaking up that Vitamin D? Haha! Get it?!" Never mind that Brandon was already sitting there looking absolutely haunted. After that comment he's going to spend the rest of the day actively trying not to imagine what else the guy who can spin a basketball on his finger might be doing with said fingers. 
When the guys try to rattle Nayte by asking why he's not more upset, he says that he's just that confident in his connection with Michelle. And here's the thing: Nayte has every right to feel confident in their relationship. Their chemistry is palpable. My god, their yachting date?? I have not seen a couple this attractive on the open seas since I grew out of my Pirates of the Caribbean phase. Have mercy. 
You know who isn't quite as confident in their connection? Michelle. She says that she's worried she has stronger feelings for him than he has for her. Lol. Well of course you do, honey! It took the man 20 years to say the "L" word to the people who raised him. He probably doesn't even sign his coworkers' birthday cards, lest they get the wrong idea about their relationship and think they're actually chummy.
MICHELLE: Is there anything on your mind you want to say to me before I read the fantasy suite date card?
NAYTE: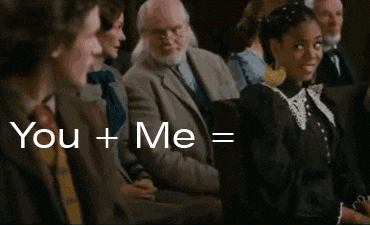 I will say Michelle is persistent about getting the answer she wants to hear. When it becomes clear that they will sit outside in their own stink and perspiration until he says he loves her, then and only then does he break down and say he loves her, now please can they just go have sex now? Absolutely swoon.  
If I had doubts about what Michelle was doing with Brandon and Joe in the fantasy suites, I have no such qualms about her activities with Nayte. The morning after footage shows clothes askew, her makeup is half on his face, some of Nayte's body jewelry is still caught up in her hair. There is no mistaking what went down here tonight (spoiler: it was Nayte).
And fuck, if the two of them don't look so in love! But while Michelle is saying in her confessional that Nayte is her soul mate, Nayte is still throwing out words "might" and "possible", as in: it might work out between them or there's a possibility for real love. Though nothing can be worse than his response to the other men when they ask how his date went and he said they "vibed out" and really "kicked it." Nathan! These are things I said about the CBD products a sorority sister conned me into purchasing as a part of her mommy group's pyramid scheme. These are not things you say after spending an intimate night with your future wife!
Going into the rose ceremony, Nayte's shine cannot be dulled. While the rest of the dudes look like they would rather have spoiled fruit thrown at them in the town square than be in this room where they might get romantically rejected after spending the night with a woman, Nayte is practically giddy to get his rose. He's 6'6, what does he have to be worried about?
And what do you know? True love Height and inconsistent romantic feelings reign victorious once again! Nayte scores the first of the roses and, after a moment of wavering, Brandon lands the second rose. This means that Mr. Basketball is going home. As Joe exits he dead-pan mumbles "I just want to go home" and it's a sentiment that reverberates through my bones. We all just want to go home, Joe.
We'll have to wait until next week for the three (kill me) hour season finale. Until next week, betches!
Images: ABC / Craig Sjodin; Giphy (4)
The Best 'Bachelorette' Recap You'll Ever Read: Out Of The Mouths Of Babes
Welcome back to your regularly scheduled Bachelorette recap! So regularly scheduled, in fact, that ABC is going to air footage regardless of little things like nationwide travel schedules or annual holidays. GOBBLE GOBBLE BITCHES, The Bachelorette schedule waits for no woman! I mean, don't get me wrong, I'd still be watching regardless of where Michelle's journey fell on my Thanksgiving plans, but I'd rather be watching to actively ignore my drunk aunt humble-bragging about her son's eight-year college track ("it just takes boys longer!!"), not because I have to. It's the principle of the thing. 
Speaking of Thanksgiving, though ABC has "blessed" us with a new episode (I'm using that term loosely, obviously), we have very little to actually be grateful for. Much like the rest of this season, this week's episode was the visual equivalent of an Ambien. You would think that whittling her group of eight down to a final four for Hometowns would have inspired some sort of frenzy for camera time Michelle's affections, but alas even that couldn't rouse the men into formation. I worry that at this point they're just trying to coast by on their good looks and loud body jewelry. Look, all I'm saying is that nose rings do not a personality make, mmkay!
Count Your Blessings: The Kids Are Back
Did you guys know that Michelle's a teacher? Did you?! It appears that whenever production reviews their footage and realizes that they casted a bunch of well-adjusted duds they turn to a tried-and-true method for producing grade-A television: kids. There's nothing America loves more than watching a bunch of sweet but sassy children verbally spar with grown men whose IQ levels hover slightly below their own—and honestly, neither do I. At this point the kids are the only thing making this season interesting. 
We're told that Michelle's students will be planning this week's dates and will be choosing who deserves to go on her first one-on-one date. Wait a minute. Is this how kids are spending their summer vacations now?? What happened to reading logs and math worksheets? Instead ABC has them entertaining a room full of strange men unsupervised (!!!) and plotting story arcs that even the executive creative team couldn't come up with. Someone get these twerps on payroll!
As the kids descend upon the men in a plume of Hawaiian Punch and pre-puberty funk, I've never seen grown adults look so alarmed. I have a feeling they would take that g-force simulator from week three over this babysitting gig. But babysit they must, because the kids hold their fate with Michelle in their grubby little hands. How will the kids come to their decision? Through a series of nonsensical questions that range from "what's your dream wedding" to "do you shave your nipples?" The questions serve the dual purpose of scaring the men right into an abstinence pact and entertaining the hell out of me (a tough feat, let me tell you).
Martin especially looks uncomfortable under their line of questioning, though that could be because he's probably not allowed to be within 200 feet of children. Not for like, legal reasons, but because his personality sucks so much. While the rest of the guys bond with the kids by making fart noises with their hands, Martin entertains little Kelsey with a detailed breakdown of how to gaslight women. Meanwhile, Kelsey is looking at him like he's the walking talking DARE ad her elementary school counselor warned her about. Run, Melissa, run!
View this post on Instagram
Out of the mouths of babes!
That Turkey Is Cooked: Clayton's One-On-One
Though I trust these kids more than Michelle to find a suitable husband for her, I do question their pick for the first one-on-one date of the week: Clayton. Week after week I say I'm going to add a "Bachelor Watch" section to my recap, and week after week I write exactly one bullet note about Clayton that's usually a variation of "boring," "idiot," "nothingburger," or "why would they do this to us?" Ostensibly this should be the moment we've been waiting for all season, the moment where Clayton finally shows us why ABC chose him to be our next Bachelor—and yet, he falls short. Again. 
Even Michelle seems disappointed that the kids would choose him over, say, Nayte or Joe or the potted plant in the lobby. She sucks it up for date, though, a Home Alone-esque fantasy in which Ms. Michelle and Clayton are set loose in a museum after hours. What should be a romantic night between two beautiful looking people instead gives off heavy teacher-student field trip vibes. I kept waiting for Clayton to ask if he had permission to open his packed lunch yet. The only thing Clayton gave us at all during this date was the distinct feeling that he has an inner child. And by that I mean an actual child was wearing him like a man suit. Like, I would not be surprised if little Luke Freaky Friday'd him before this date. 

Later, Clayton says that he just wants to be vulnerable with Michelle and it's as if he's reading straight off some sort of script. Seriously, HOW is this guy become our next Bachelor?? Stock images have more life to them than he does.
Ultimately, Michelle feels the same way. She says that she doesn't feel like she's able to "get there" with Clayton before Homewtowns and it's a sentiment that reverberates through Bachelor Nation. After all, Clayton is the only guy who managed to get sent home after a one-on-one date this season (even Martin finagled his way into receiving a rose and he insulted Michelle right to her face!). 
It appears that—just like the kids' reasoning!—ABC went with Clayton because he has big muscles and can build a really huge fort. Stunning. Production does show us some mediocre footage of Clayton post-breakup discovering some hand-written notes from the children in his hotel room, but it all feels too little too late. I'm sure ABC saw those kid-induced tears and thought they'd hit PR gold. Here's a grown man who shows emotions! About kids! And he's not even ashamed about it! Everybody give this big, strong man a clap for his bravery. The problem that ABC doesn't seem to understand is that we as an audience are asking for more than an emotionally stunted white guy who needed to have fifth graders validate his emotions for him so he could realize that commitment might be a thing he's into, maybe. Come on. Do better. 
View this post on Instagram
Hateful & Ungrateful: Martin's Big Exit Moment
Now onto things I'm even less grateful for: Martin. This week, once again, Martin proved that he's unfit to exist in public spaces or be around people who don't have the same life goals as a Scooby Doo villain. I have this theory that Martin is actually a barn animal masquerading as a human man and finally, finally, Michelle is starting to see that as well. 
Martin landed a spot on the farm themed group date where the only high points included watching the men assault cow udders and Nayte feigning a back injury to get out of shoveling poop. The real show came later in the evening when Martin started running his mouth off again about Michelle. He tells the other men that Michelle often "misunderstands" him and that this shows her immaturity. This is a bold proclamation from a guy whose style aesthetic can only be described as the floor of a Forever21. 
I think his way of feeling in control of the situation (i.e. being one of eight boyfriends) is to make Michelle seem less appealing to the other guys. That way if she rejects him, well, that bitch was ugly anyway. Martin's dating strategy is to basically internet troll an attractive woman into complacency, and it's time for him to go. 
Ulo, being the earth angel that he is, takes it upon himself to warn Michelle that Martin is a walking, talking red flag. Ulo tells her that when Michelle read her poem a few weeks back, Martin called her insecure for not being able to get over a little thing like the systemic trauma of growing up as a Black woman in America. 
MICHELLE: Did you call me insecure?
MARTIN: There's a difference between being insecure and having insecurities, my love.
ME:

Michelle's like, "you haven't been honest about the fact that you're a dick." Well, I think he's been pretty up front about it. He does look like a visual representation of an Urban Dictionary explanation of a TikTok insult.  
Whatever doubts we may have had about Martin's character are immediately alleviated when he starts railing on Michelle after his elimination. He says that a girl like that doesn't deserve his attention and it's just sad, he feels so sad for her, and it's like has Martin completely lost all control of the demon inside him? If he thinks Michelle's denouncement of his character was bad, just wait until he finds out what the internet thinks of him!
More Blessings: Brandon Gets Busted
I'll end on a high note, the final blessed moment ABC grants us: watching Brandon try and hide a chubby in a pair of Michelle's dad's waterlogged swim trunks. If that camera work doesn't win ABC an Emmy, I don't know what will. 
Michelle brings Brandon to her childhood home for their one-on-one date. Tbh Brandon seems a little much for me. I know people will swoon over him after this episode, but he's so over-the-top about his affections for her it's almost unbelievable. At one point he's like, "Michelle is literally walking me through her heart" and it's like, dude, chill. She's walking you down a hallway. 
Once again I'm reminded that Michelle was an undesirable growing up because she's way too excited about living out this high school fantasy of having a boy alone in her parent's home. 
MICHELLE: You know what would be so hot? If you wore my dad's intimates and dry humped me in the family hot tub.
BRANDON:

Brandon looks appropriately horrified by the suggestion—as if he knows this adventure can only end in his humiliation. And you know what? He's not wrong! Seconds after Michelle straddles him and starts getting intimately acquainted with the back of his throat, who should walk in on them but the actual owners of the house: Michelle's parents. Imagine that! You can tell first impressions mean a lot to Brandon and he was not expecting to meet his maybe future in-laws whilst trying to hide a wet spot. Well, think about it this way, buddy: you can only go up from here.
And that's a wrap on the recap! Next week we're headed to Hometowns where Nayte, Brandon, Joe, and Rodney will introduce Michelle to the human embodiments of their intimacy issues. Until then!
Images: ABC / Craig Sjodin; Giphy (2); @bachelorettewindmill /Instagram (1); @tvgoldtweets /Instagram (1)
The Best 'Bachelorette' Recap You'll Ever Read: Sleepovers Are For The Boys
Welcome back to the best Bachelorette recap you'll ever read! We are now on week four of Michelle's journey toward love and the closest thing I've seen to a genuine romantic connection is the one I'm having with Michelle's styling. (My god that woman is a vision). As we move into the middle of the season, connections should be getting deeper, rose ceremony eliminations more dramatic, and let's not forget the rampant unrestrained emotions that can only be reproduced on a Bachelor(ette) set and in hostage situations. At least we should be seeing all those things on our television screens. Instead, Michelle's season has felt… anticlimactic? Dare I even say, boring?
The thing about Michelle that I'm starting to realize is that her highest energy level functions like the starting effects of an Ambien. She's just too damn calm and collected. And, look, I get it. Her day job is the equivalent of managing a crime scene every day. I mean, do you know what goes on in 5th grade classrooms?? She's out here navigating fractions and teaching the Our Changing Bodies book to a bunch of kids who still pick their noses and hide the evidence on the bottom of their desks. Fractions and puberty, people! The amount of serotonin her brain must be firing off at all times has to be astounding. And yet, it might be these calm, cool, collected vibes that are unwittingly giving the men permission to count her as a Cool Girl, and thus, treat her feelings with about as much care and concern as the half-eaten bag of chips they discarded in the backseats of their cars.
The other thing I'm realizing is that her eliminating the villains so early on might be to her detriment. If there's one thing men love, it's an evil to defeat and a girl to save. Sure, it's an outdated patriarchal fantasy, but so is the blueprint of this show. As I said, The Bachelor(ette) functions like a hostage situation—without house drama and emotional warfare, how else are they supposed to romantically bond with a stranger in six weeks? They need a bad guy so that they can rally around their girl and prove that their feelings for said girl are more intense, more genuine, than than the bad guy's feeling for her. What? Did she think they'd just be mature enough to express their emotions without some sort of instigating catalyst? Lol, that's cute. 
Saturdays Sleepovers Are For The Boys
And with that, I bring our attention to the group date where this cool girl energy and lack of a villain circumstance reach a crescendo. I'm not sure how this group date was ever supposed to rouse amorous feelings, as it was definitely  inspired by the Mary-Kate and Ashley Olsen sleepover party circa 1995. That's right: the theme of the group date is slumber party, complete with jammies and teddy bears. What could go wrong? 
I'm sure when Michelle was pitched this idea for a group date she envisioned sexy pillow fights, maybe a truth or dare game that ended in makeouts or a coy removal of clothing. Instead, the guys are going with more of a "pull my finger" kind of a vibe. Case in point, this entire scene:
MICHELLE: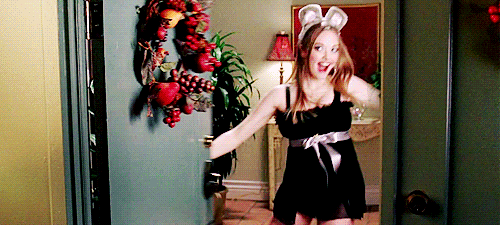 THE MEN: Does anyone want to play duck, duck, goose?
DOES ANYONE WANT TO PLAY DUCK, DUCK, GOOSE. You have a beautiful, smart, scantily-clad human woman in your presence and you want to play duck, duck, goose? The men really make it hard to root for them. Not just on this show, but as a human race generally.
And where is Michelle in all of this? Watching the men play slap and tickle from the corner and probably wishing she had never had that fifth glass of wine at happy hour before applying for this show in the first place. 
Just when Michelle is ready to confront the men, ABC brings out the Bella Twins to host that pillow fight. Not now, Bella Twins! Can't you read a room? The Bella Twins tell us that the men will be divided into teams and each team member will go head to head with an opposing team member in a pillow fight. The winning team gets alone time with Michelle. Wow, ABC literally always chooses violence, don't they? Oh, did you think this was a slumber party? Sorry, you're actually here to beat the shit out of someone with a giant Mr. Wiggles.
It should be noted that this combination of protective instincts and expression of strong feelings through outward bodily harm, is exactly the catalyst needed for the men to start giving a shit about their Bachelorette. I knew they'd figure it out eventually. But Michelle, it seems, is still not impressed. Instead of coming off like they need to win her affections, their actions seem more aligned with just winning in general. Shocking. 
Michelle is the first bachelorette to realize that men wrestling doesn't help her find a husband… #TheBachelorette

— C. Money (@Lil_Vil) November 10, 2021
Look, are the men acting like immature idiots? Absolutely. But she did invite them to a sleepover and get them all hopped up on soda and junk food. Of course they regressed to 8th grade. She's lucky she didn't accidentally fall asleep in their presence. She might have woken up with her hand in a glass of water and pee all over that Skims set. Count your blessings where you can, Michelle!
More Clown Energy: Martin's One-On-One
Michelle's one-on-one with Martin goes just about as smoothly as the group date. The theme of the date is some sort of off-brand Fast & Furious tribute, because apparently ABC's idea of mature, stable relationships involves hot cars and traffic violations. At first Michelle seems equally into the date. She tells us she wants a partner that will help her "live life on the edge" and she says this as if she doesn't think a dangerous double life entails purposefully skipping lesson planning to fall asleep drinking Chardonnay in front of the TV. I can read you like a book, honey.
I have to admit, I don't understand the sexual appeal of Martin. This feeling is only strengthened when he shows up to the date looking less like a romantic prospect and more like an extra from Buckwild. 

Boy, does he make it hard to root for him. 
I wish I could say the first strike on this date is to Martin's distressed flannel, but sadly that comes later when the two settle in for a little post-racing hot tub soak. I'm using the term "hot tub" here very loosely because the thing they fold their bodies into is less of a hot tub and more of a large garbage can filled with water. Like, did they displace Oscar the Grouch for this date? How is this romantic??
Then Martin starts running his mouth about what a "hell of a man" Jamie was. Strike two. Apparently, Jamie and Martin were good friends in the house. At least that appears to be his justification for using his limited alone time with Michelle to question her decision to send Jamie home last week. 
Martin talking about Jamie…. #thebachelorette pic.twitter.com/3j4v0H2phk

— Feelin' Thorny 🌹🥀 (@feelin_thorny) November 10, 2021
What's worse is that Michelle has no place to go during this attack. He's got her pinned to the other side of that garbage pail, swigging her champagne for some small outlet of release. Read the room, Martin! No one wants to hear about your bromance with a psychopath. 
Later, when Michelle confronts Martin about their tiff, he blames his aggression and shitty communication skills on his parents. Woooooow. How original. Look, if he's going to blame his parents for his communication skills, he should throw some other things into that pile as well. His hair. His accessories. His fashion sense in general…
ME TO MARTIN AT ALL TIMES: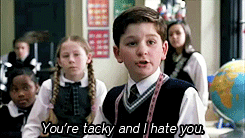 Michelle accepts this explanation for his behavior, but it's not the head-over-heels devotion I'm sure her producer sold her on when she signed The Bachelorette contract. If anything, listening to a man complain about how his parents just really effed him up and honestly the trauma of surviving a traditional nuclear family is really why he can't ever be fully in control of his emotions (you get that don't you?), is cementing for her that the caliber of "eligible bachelors" this season really wasn't any different than the state of her DMs in Minnesota. 
Precious Angels Of The Week: Olu & Rick
Though the men spent the majority of the episode proving my working theory that men aren't shit (trademark pending), two of the guys managed to actually impress me. Olu was perhaps the only bright spot on the group date. When, during the cocktail portion of the evening, Michelle broke down in tears about these jackasses ignoring her, her speech took Olu out. I mean, his performance on that group date was giving human tear duct Ashely I a run for her money. 
Olu connected Michelle's feelings to his four sisters back home and, okay, he did say sister far too much during that cocktail hour. He sibling-zoned the shit out of her and it's grossing me out. 
MICHELLE: It means a lot to me that you would compare me to your sisters like that
ME: 

Look, sibling love isn't my thing, but Michelle seems into it and Olu does seem heartfelt in his apology. He ends up getting the group date rose and a coveted spot in my Precious Angels of the Week. 
Rick also proved to not be complete trash this week (a tough feat, let me tell you). He scored the second one-on-one date, which immediately followed the abysmal group date. The two of them go hiking and share family trauma because what is a hike without blood, sweat, and tears? 
Michelle said she was extra excited for the date because Rick has always "seen" her. I think it helped that the two of them were literally the last people in that forest, so it was either pay attention to Michelle or make conversation with the redwoods. I like to stack the odds this way as well.
And the odds do pay off for her. By the end of their date, she finally feels like she's being seen and makes a strong connection with the back of Rick's throat. Ah, to be young and in love again. 
The Final Drama
As I mentioned earlier, Michelle has done a pretty good job of getting rid of all the villains before they have a chance to sow too much discord in the house. As I've also mentioned, this could be to her detriment. But never fear! Chris S is ready and willing to take up that role. God bless him.
Now, every Bachelorette villain has a brand: Luke P was the Jesus freak, Chad was the human embodiment of an FDA warning label for steroid abuse, Jamie was the master manipulator, and it looks like Chris S has decided to lean hard into the brand of the little incel who could. 
His strategy is much like Jamie's in that he wants to create chaos amongst the men, but his reason for doing so is because he's butt-hurt that Michelle isn't giving him enough attention. His off-screen interviews reek of entitlement, as if he deserves her full attention for merely existing in her presence. He hears about the drama that went down at the group date's private after party and makes the bold proclamation that he needs to get out his "white horse" and save Michelle. Dear god, I hope he's not talking about his penis. Giddy up. 
I will say that Chris S' ability to compartmentalize is absolutely astounding. He convinces himself that even though he was a participant during the part of the group date where her feelings were hurt, he wasn't actually a part of the hurting of her feelings.
CHRIS S DURING THE ROSE CEREMONY: I don't think these guys actually understand the way she feels and how upset she was.
CHRIS S DURING THE GROUP DATE: 

In an effort to make everyone understand how Michelle feels, he decides to give a toast at Michelle's rose ceremony to speak about Michelle's feelings while standing directly in front of Michelle. You cannot make this shit up. 
He's like, "these guys think they have this in the bag" and then proceeds to single Nayte out specifically. STAND DOWN, LITTLE MAN. I know he's not talking about my boyfriend Nayte like that and thinking I won't throw metaphorical fists in this recap over it. 
View this post on Instagram
Here's how I know Nayte is a good guy: when he confronts Chris about spreading lies the worst thing he calls Chris is a "dweeb." A DWEEB! These are iCarly level insults and it's so cute. 
In the end, Michelle doesn't take much stock in the "they have this in the bag" accusation because she gives Nayte a rose. But she also doesn't consider how malicious Chris S' intentions are because she gives him a rose as well. Or maybe she doesn't care about his intentions. Maybe she realized these men need a little bad guy to rally against if she's ever going to elicit any feeling out of these idiots. Whatever the case, we'll have to wait until next week to see how part two of the Nayte/Chris S showdown plays out. Until then!
Images: Craig Sjodin / ABC; Giphy (4); ABC (1); @bitchelorette_ /Instagram (1); @lil_vil /Twitter (1); @feelin_thorny /Twitter (1)
The Best 'Bachelorette' Recap You'll Ever Read: Let's Get Ready To Rumble
Welcome back to the best Bachelorette recap you'll ever read! Last week's episode was certainly in keeping with the Halloween theme, as I've never been more scared for the public school systems than after watching grown adults butcher basic trivia questions. Spooky. What's scarier? Learning that Jamie, a man whose under-eye bags you can see from space, is only one year older than me. I'm already haunted by my bad decisions from last weekend, don't further traumatize me, ABC, by showing me this ghost of Christmas future! Excuse me while I go drown myself and my burgeoning fine lines in the leftover Halloween candy…
And it looks like I'm not the only one being haunted by Jamie! Michelle continues to struggle after last week's rose ceremony when Jamie revealed that the men were questioning her "character" after she decided to keep Joe around for another week. To those of us in the audience, we know this to be a lie. None of the men were actually talking about this. But he tells Michelle that he heard from a producer friend back home that she was "boo'd up" with a "light-skinned baller" before even coming on the show, insinuating that she and Joe were already an item and just wasting everyone's time. Honestly, I think the real crime is that Jamie continues to use the term "boo'd up" with a straight face as he barrels right into his mid-30s. 
As Michelle preps for the week she says that she doesn't know who to trust anymore. She just wants to know who still believes in her. Believes in you? Oh, honey. Look around you! I have a feeling the only "strong beliefs" they have in this world are in Bitcoin and their hair gel. I have more trust in my astrological sign than I do in these guys giving a shit about your character. 
The Adventures Of Dough Boy & Little Willie
Let's talk about the first group date of the week, which was Top Gun themed. Why Top Gun? Because ABC practically foams at the mouth at any opportunity to collab and increase their capital. Also, I just think they wanted to watch people throw up on that spinny thing. 
View this post on Instagram
Michelle says that she wants to find her maverick and thus will be hosting a maverick-themed competition judged by actors in the new remake of Top Gun: Jay Ellis and Glen Powell. This date boggles my mind. She's making them compete for a fake pilot title and have the competition be judged by fake pilots with no actual pilot experience. WHAT IS THIS DATE?! These men aren't mavericks! They read lines off a piece of paper and have a personal assistants hold their Juuls to their lips when they need a hit. My god, Pilot Pete has more credibility in judging this date—and he would have to run his ruling by Barb first!
So what makes you a "maverick"? How good your fake pilot nickname is. Will and Pizza Peter (who got into some beef during last week's episode) manage to come up with names that a fifth grade bully would use to belittle you behind the swing set: Little Willie and Dough Boy.
In addition to heinous nicknames, the guys will also have to compete in flight-themed drills and survive a g-force simulator as they profess their love to Michelle. The men act as if conquering the g-force simulator is on the same level as a Middle Earth quest to return the ring to Mordor. You guys, they literally had that apparatus at my playground growing up. I'm not impressed. 
Little Willie ends up scoring the Maverick title, but the real competition occurs during the cocktail after-party when Little Willie and Dough Boy face off for round two. Dough Boy is pissed that Little Willie called him a narcissist last week and bested him with a stick in the maverick games. Yes, there's more to their feud. No, I can't go into any more details than that as my brain cells are literally flaking into dust with every word I type. 
MICHELLE: I just love what a mature group of men I have here
DOUGH BOY: 

I honestly find nothing more tragic than the fact that the guy who owns a pizzeria and brought cannolis and red wine on the first night is actually a blight on the human race instead of being Jesus Christ himself. 
Dough Boy and Little Willie spend the entirety of the cocktail party verbally sparring—that is, if comments like "bro you hate my mouth because you wish you had it" count as "sparring." The stakes get even higher when Dough Boy throws Little Willie's bomber jacket into the pool and Little Willie cries about it in the corner. Wait, what's the sound? Oh right. Just my Masters' degree physically quaking at having to type that sentence. 
In the end, it's neither Dough Boy nor Little Willie who gets the group date rose. Instead, Martin gets that honor. I'm shocked by this development. Martin seems cool and all but Michelle can't be serious about this guy… right?? She's like "he has so many sides to him!" Yes, and is one of those sides is James Franco's character in Spring Breakers.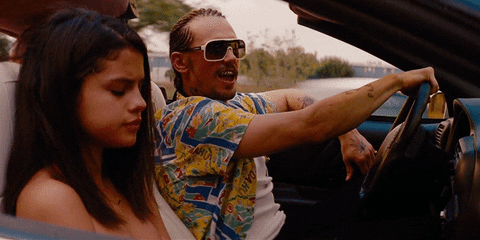 Tell me this isn't the same energy!! Is this really the father of your future kids, Michelle? Is it??
Best Boyfriend Material: Rodney & Nayte
And now for a scheduled break in your programming to rave about my two favorite men this season: Rodney and Nayte. Am I wrong or are these the only two men worth Michelle's time and attention? (I'm not wrong). Rodney scored the only one-on-one date of the week and proved that he is an Earth angel that deserves to be protected at all costs. For some reason the guys in the house don't think of Rodney as a threat and that's to their detriment. Not only did Rodney literally never stop smiling during their date (even when Michelle forced him to run naked around the hotel complex for ABC's sick enjoyment), but he also had the audacity to ask Michelle personal questions about herself. Imagine! What a guy! 
Michelle reveals some pretty personal stories about herself, including delving into an old wound with a past relationship. She describes a moment when a stranger called her the N word to her face and her boyfriend at the time wasn't supportive of her hurt feelings. Even with how heavy and personal the story is the two of them—who are virtual strangers, mind you—-handle this with easy, open communication. Is this what a healthy relationship looks like? I absolutely must stan.
And then there's Nayte. I don't mention him much in my recaps because I tend to focus on the absurd and unhinged (like calls to like and all of that). Nayte has consistently been a shining star this season. Every episode he finds a moment to sweep Michelle completely off her feet and, when possible, removes himself from any house drama. He's so cute I'll even forgive him for his excessive accessorizing. Watch out for these ones, y'all, I think we have some front runners on our hands…
View this post on Instagram
Jamie Digs His Own Grave
Jamie, Jamie, Jamie. What is there to even say? I never should have trusted a man with a good first impression. Last week Jamie and Michelle hit it off during their one-on-one date, but by the end of the episode Jamie had revealed his true form: a chaos demon who was summoned in the bowels of ABC studios by an overly ambitious producer. Seriously, where do they find these monsters?
Jamie spent most of the episode acting like a smug asshole and just generally digging his own grave in the confessionals. He wound up on the second group date which involved the men performing spoken word poetry. While the rest of the men showed surprising depth for a group who show that much ankle on a regular basis, Jamie's poetry was almost word-for-word a Vanessa Carleton song. The assignment was to be vulnerable not to talk about making your way downtown, walking fast, faces pass and you're homebound. 
View this post on Instagram
Later, Jamie took personal offense when Michelle offered Brendan the group date rose. By "personal offense" I mean he openly talked shit about Michelle to a producer after the group date ended. He's like, "you're telling me that Brendan and I are in the same league? Is this a fucking joke?" and then proceeds to laugh maniacally directly into the cameras. God, he's a fucking moron. How does he this footage won't air? THOSE THINGS WITH RED LIGHTS ON ARE CAMERAS, BUDDY. 
If that scene made your blood boil then just wait until the rose ceremony. I've seen gladiatorial rings handle their differences with more decorum than what happened here tonight. With the men still on edge from the last rose ceremony, Rick takes it upon himself to ask Michelle who confronted her with these supposed house rumors. 
MICHELLE: Jamie told me you guys think I'm a piece of shit
ME ALONE IN MY LIVING ROOM: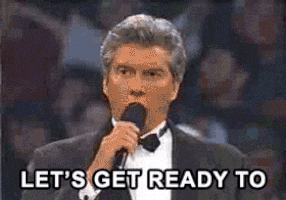 Once again I say, Nayte is a SAINT. While the rest of the guys are ready to tear Jamie limb from limb and bake his remains into one of Pizza Pete's pies, Nayte would like all of us to just calm down, take it easy. Let's hear it from the source first. Boo, you whore. 
Once confronted, it all starts to fall apart for Jamie. As it turns out, his spoken word poetry has more of a narrative arc than the story he fed Michelle about mysterious "men" passing judgement on her character. At one point Jamie says something about episodes and how things would look once the season aired and Nayte's like "why are we talking about episodes!" WHY ARE WE TALKING ABOUT EPISODES. I screamed. See, this is what I watch this show for. 
Jamie tries to save face by actively hashing it out with Michelle IN FRONT OF THE OTHER MEN. My favorite is when Michelle starts parroting back his questions. You know when a teacher starts asking rhetorical questions you're about to get your ass handed to you. She takes Jamie out back to finish the verbal skewering started at the rose ceremony and ultimately sends him home. You love to see it. 
We end things with a rose ceremony elimination: Spencer, Mollique, LT, and Pizza Peter all get sent home. Until next week!
Images: Craig Sjodin / ABC; Giphy (2); The Ringer (1); @bacheloretteabc /Instagram (1); @bitchelorette_ /Instagram (2)
The Best 'Bachelorette' Recap You'll Ever Read: Class Is In Session
Well, well, Bachelor Nation pals, here we are again. We're back for another season of The Bachelorette. What did you do with your time off between the Bachelor in Paradise finale and the premiere of Michelle's season? Let your takeout barely go bad in the fridge? Accidentally leave one lone wet sock to mildew in your washing machine? I mean, this is too much. I've had Taco Bell run through my digestive system at a slower pace than this break between seasons! I haven't even gotten sick of scrolling through all of the successful BiP couples on Instagram yet. *sighs so deep it creates a new fault line* But I digress. 
Let's go ahead and get into the premiere: the good, the bad, the cringe, and the things that will haunt my spirit until my dying day.
The Good: The Kids
We start things off with an introduction to Michelle Young, the hottest fifth grade teacher in all of Minnesota, and I'm already a fan. By "already a fan" I mean of the kids in this classroom. I love that ABC got enough signed parental consents to film her while she works. But I wonder, is ABC  also going to be liable for the inevitable therapy they'll all be needing post-filming?
MICHELLE: Okay class, what happens when we take one woman over 30 and add 30 single men in various stages of steroid dependency? Hmm? Can anyone tell me what that equals?
THE KIDS:

The one kid is like, "isn't it weird that she'll be kissing 30 guys?" Yes, sweet child, it is weird. But if this weirds you out, just wait until Miss Young explains the Fantasy Suite dates to you… 
I will say, Michelle looks great this season. Like, she is so fit it makes me want to die. ABC must agree, because they took one look at those Pilates arms and wasted no time in branding her as "Hot Teacher." They are leaning all the way in, y'all. Expect no less than 60 teacher puns in the next 120 minutes of the episode. Mark my words, people. 
The Bad: First Impressions Of The Guys
The kids are a nice introduction for when we get to see the real show and tell: the limo entrances. I worry the guys heard "teacher" and thought the way to Michelle's heart would be to act like variations of Dennis The Menace. It's the only explanation for these childish entrances. Here are some highlights of the lowlifes:
Chris S, self proclaimed "Southern Gentleman," procured his own bus for the occasion and walked out looking like Prince George in his first day of school pics. Never mind that Chris looks less like a gentleman and more like a guy who would argue about mask mandates on an aircraft. Good luck with him, Michelle!
Clayton (our next Bachelor btw) walks in with a yardstick and coyly asks Michelle to beat him with it. He tells her that he'll be on his best behavior, and then bends over the nearest potted plant like he's Anastasia fucking Steele. Look, guy, we don't need to hear about how you sprouted an erection during your first spanking by an authority figure. Save that for your therapy sessions like a normal person!
Jamie, 32, tells us he is a "biotech CEO" and I have questions. Namely, what is that and for what company are you a "CEO"? The vagueness of the wording is making me think "biotech CEO" is actually code for "makes a living selling own sperm." Be honest with us, Jamie!
Brandon K literally hands Michelle some Mardi Gras beads and asks her to show him her tits. Again, only in porn do the nice teachers acquiesce to those kinds of requests. Christ. 
Rick, a medical sales rep from LA, makes his grand entrance as an appetizer. James from Katie's season walked so Rick could roll out on that entrée cart. 
Peter, a 26-year-old "Pizzapreneur", is the sole reason New Jersey's tourist rates just plummeted. The man shows up in a bedazzled suit, flinging around cannolis with reckless abandon and screaming about pizza principessas. His personality feels like the equivalent of a Forever21 floor. 
I will note that there were a couple of shining stars among the men: Brandon J and Nayte. Instead of leaning into whatever adolescent teacher fantasies the rest of the guys rubbed one out to before the cocktail party, they choose to woo Michelle with their honesty and easygoing vibes. A novel idea, truly. Michelle is especially taken with Nayte, whom she ends up giving her first impression rose to later in the evening. 
View this post on Instagram
View this post on Instagram
The Cringe: Joe's Ghosting Act
Nothing is cringier than witnessing Joe's entrance. When he walks out of the limo, Michelle immediately says that she recognizes him from somewhere. He's like "it's because we're both from Minnesota, lol!" and she's like "nooo that's not it, I think you've maybe wronged me before." MICHELLE. You can't just say that to their face! At least let your suspicions boil inside you to apocalyptic levels before bursting like a dam in one cataclysmic torrent!
She says that she DMed him years ago and they messaged for a bit before he ghosted her. "Ghosting" feels like a strong term to use in this instance. Isn't that just what dating is these days? Messaging until one of you fades into the ether? Also, Michelle deserves a purple heart for verbally acknowledging that she slid into someone's DMs. Michelle!! That is a sacred act between you and your 12th glass of wine. No need for all of America to know that. 
Later, Michelle confronts Joe about his ghosting her. My god, and now with the ghosting! Michelle, take that shit to your grave! Joe says that the reason he stopped messaging her was because at the time he was feeling overwhelmed about George Floyd, and Michelle is not having it. Honestly, bring out the receipts. I think I need to see the extent of the messaging before I pass judgment. Her reaction does seem a little harsh considering they probably met after she liked a shirtless picture of him by a pool. You can't be mad at a stock image, Michelle!
The Things That Will Haunt My Spirit Until My Dying Days: Tayshia & Kaitlyn's Search & Seizure
Look, I'll admit. I've had my issues with Tayshia and Kaitlyn as hosts. What can I say? I don't miss Chris Harrison, but I miss his barely contained disdain for "the process." There's too much pep in the Bachelor franchise these days, but these two were absolute gold this evening. Before the rose ceremony even begins, they're going through the guys' hotel rooms looking for incriminating evidence. I'm sorry, but don't you need a warrant for that search and seizure? I didn't realize Benson and Stabler were assigned to Palm Springs. 
TAYSHIA AND KAITLYN RN:

And BOY do they get the goods on Ryan. Ryan, the shirtless farmer from San Jose, was actually one of the bright spots from Michelle's first night. He came off hot and charming despite wearing his shirt unbuttoned to his navel. Talk about a Cinderella story. Michelle was clearly feeling him after he surprised her with ice cream from his ice cream truck at the cocktail party—and that's not even a euphemism for something dirty! He actually fed her during that 18-hour first date marathon!  
So, what exactly did the Special Victims Unit find in their search? Well, in addition to riding tractors and flashing cleavage, Ryan is also a criminal mastermind with files upon files of notes on how to win more screen time. You're telling me that someone would actually come on this show for the wrong reasons? Color me shocked. Honestly, the bigger crime is how he did Jason Tartick dirty in his show notes.
View this post on Instagram
Okay, Kaitlyn and Tayshia have no chill. They're acting like they broke the Watergate story, when in reality they just discovered a man with a pulse is actually a piece of shit. Their delivery of Ryan's betrayal to Michelle is just as ridiculous. Tayshia's like, "He doesn't actually care about teachers!" Lol, yes, that's the biggest issue with his cheat sheets, not that he literally labeled it "project rose" and had line graphs on personality types that get the most screen time. I hope Michelle sends him home or, better yet, throws his body over a burning pyre. It's what he deserves!  
Once Michelle hears the news, she wastes no time in going full-on teacher on his ass. She forces him to show her his cheat sheets and then marches him to his room like he she's about to break out Clayton's yardstick once they're in private. Ooooh, you're in trouuuuble. 
RYAN: My friend's wife wrote those notes!!
THE WIFE: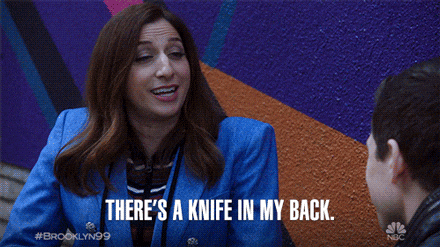 HAHAHA. I love that Ryan is blaming this on his friend's wife. Honestly, let's get her on the show. I want to hear about her part in this!
Sadly, Michelle lacks my lust for blood, and instead of requesting a medieval stocks be placed in the hotel lobby to allow her and the contestants a chance to throw fruit at Ryan's prone body for the remainder of the cocktail party, she sends him home with a cold goodbye and moves on. Booooo. 
View this post on Instagram
After Ryan leaves, ABC positively zips through the rest of the episode, and we're at the rose ceremony before we know it. The ceremony moves quickly and leaves little room for dramatics. After one long, drawn-out pause, Michelle ends up giving Casper The Friendly Ghost Joe her last rose of the evening. We say goodbye to JoMarri, Jack, Garrett, Edward, Bryan, and Brandon K (of the "show me your tits" pickup line). I can't say any of you will be missed. Until next week!
Images: ABC / Craig Sjodin; Giphy (3); tvgoldtweets, @bitchelorette_ , @bachelornation.scoop / Instagram
The Best 'Bachelorette' Recap You'll Ever Read: Meryl Streep Would Like To Be Excluded From This Narrative
Welcome back to the best Bachelorette recap you'll ever read! Can you believe we've actually made it to the season finale? That's right, Katie has narrowed down her list of eligible bachelors to her final two men: Blake and Justin. If those names sound surprising to you, that's because her selection process was done much like the way I used to select a partner during college at last call: by blindly reaching for whoever was left standing and hoping he wouldn't puke in the cab ride home. But, you know, I'm sure this will work out great for you, girl!
Last week during Hometowns we watched Katie's relationship with Greg—arguably the strongest relationship of the season—deteriorate faster than a New Years resolution. Ultimately, I think Greg needed more emotional validation (read: an "I love you") from Katie and she wasn't willing to give him that at this stage in the process. This resulted in Greg fleeing the Hyatt in a whirl of flannel and angst, an exit that would have given 13-year-old me a run for my money when I made a similar dramatic departure from a Dillard's after my first bra fitting, and Katie questioning if she even wanted to finish out the rest of the season with the losers she had left. (I paraphrase.)  
Which brings us to tonight! I think it's safe to say that the finale felt… anticlimactic? In the sense that no one f*cking cared who actually won Katie's heart and everyone just wanted to know what the deal was between her and Greg. The first 45 minutes included ABC replaying old footage from the season on loop for the sake of a "recap." It's as if ABC expects us all to have the short-term memory of my grandmother, because there's literally no excuse for them to insist on replaying something we just watched SEVEN DAYS AGO with this much fervor. We just want to see who she chose as her consolation prize and move on with our lives, okay!!
Slim Pickin's

Speaking of the consolation prizes, Tayshia and Kaitlyn tell the men that Greg has left the show and that, congratulations, we're moving directly into a Fantasy Suites/Proposal Day hybrid situation! I will say the horror on Justin's face at realizing he somehow made it to the final two and will have to propose to a woman his parents couldn't even be bothered to FaceTime is actually priceless. Don't worry, buddy! You'll only have to propose if Blake decides to slide into Claire's DMs after all! On second thought, maybe you should start Googling "heartfelt proposals" now… 
View this post on Instagram
Pretty quickly it's established that this game is Blake's to lose. For a moment there I thought Katie might take Justin to the Fantasy Suites because he's hot and hasn't self-eliminated yet and his cum face is probably outrageous, but Katie sends him home before there's time for him to waggle those eyebrows at her and change her mind. This means that Blake is her first and only Fantasy Suites date and she puts it all on the line. And by "all" I mean the one thing she swore up and down she would not do until a guy got down on his knee and proposed. 
During the dinner portion of the evening Blake fumbles out an "I love you" and Katie, realizing it's either compromise her morals or have to re-download Hinge, says she loves him too. Excuse me, WHAT. Okay, so let me get this straight. Exactly 24 hours ago, she would not say the "L" word to Greg after he handed her his ravaged heart on a bloody platter AND YET Blake mentions soft kisses once and she relents?!
I'm sorry, but that "I love you" felt strategic AF. Like, that was a giant F*ck You to Greg. Not only did that feel petty and insincere, but if I were Blake watching this back, I'd feel a little used. 
Speaking of Blake, is it just me or does he seem especially out of sorts this episode? It's like now that Katie has set fire to the entire foundation of this show by combining the fantasy suites with proposal day, his last two brain cells are malfunctioning and refusing to process it. 
TAYSHIA AND KAITLYN: How are you feeling about your proposal?
BLAKE: I feel like scrambled eggs.
Wow. So beautiful. Is that a direct quote from Pride and Prejudice's Mr. Darcy?
Like, Blake looks positively ill at the thought of proposing and having her accept it by default. But you know what? They go through with it! They grin and bear it and get engaged! A love story for the ages!

Aunt Lindsey Is A National Treasure
One of my favorite parts of last night's episode was Blake meeting Katie's family. I love when ABC brings out family members just in general because there's nothing that feeds my soul quite like watching large amounts of disdain and skepticism. And I knew we'd be in for a real treat when Katie's mom entered stage right with the Charmed logo tattooed on her cleavage. I hope they make Blake swear his intentions on the Book of Shadows. 

But no one—and I mean NO ONE—stole the show quite like Katie's Aunt Lindsey did. She was wholly unimpressed with this entire production. A total Phoebe, if you will. And look, Blake's presence on this show is a hard pill to swallow for most people. For one, it's not just that he's trying to find love on reality TV, but that he's tried to find love on reality TV multiple times. Then there's the total suspension of disbelief you need to engage in when he discusses his "job" but supplies about as many details about it as a blank MadLib. So, you know, I understand the brazen lack of respect she showed to him. 
I will say, though, Lindsey was the only one really asking the hard questions. My favorites being, "so why do you want the beard" and, "what do you two have in common aside from both owning vibrators?" LINDSEY. YOU SAVAGE. The vibes I'm getting from this family is that they would definitely require a blood oath upon asking for someone's hand in marriage. How else will they be able to vanquish their enemies?

An icon for the ages
Also, can I just say, it's probably for the best that Greg self-ejected before this little meet-and-greet with Katie's family? There is no scenario in which that boy wouldn't have crumbled beneath the unrelenting gaze of Katie's aunt. 
Greg's Final Stand

And now for the real show. Yeah, it was nice to see Katie get engaged and all that, but let's get to the good stuff: Greg's return to the stage. During "After the Final Rose," Kaitlyn and Tayshia brought Greg out to have one final confrontation with Katie. Before I get into this section of the recap, I'm just going to make my stance known: I'm #TeamGreg AND I DON'T CARE WHO KNOWS IT. 
Here's the thing, I've been a long-time fan of Katie's and, despite what I'm about to say, truly do hope she's happy with her choice and got the love story she wanted from this franchise. BUT her behavior over the whole Greg thing was outrageous to me. I know a lot of people have been throwing the term "gaslighting" out there and calling for Greg to be drawn and quartered in the town square, but I'm gonna be real with you guys: I just don't see it. And this is coming from a woman who has a bottomless pit within her specifically reserved for the unending, blistering rage she has toward the male gender! 
Look, do I think Greg overreacted last week? Absolutely. But fundamentally, I think they couldn't effectively communicate their feelings to each other and because of that a very real connection was severed in the most dramatic of circumstances. Like, I think Greg was contextualizing their relationship as an entity beyond the show. He saw their connection as the real deal and something that went beyond rose ceremonies and cocktail parties. Meanwhile, Katie was wholly invested in this "process" and wanted to see it through to the end. That's totally fair, by the way, but because of that I don't think she was looking at their relationship as a thing beyond the show, but rather, as a thing within the show that she was still trying to figure out. The situation sucked, but I don't think either of them should be vilified for the way they handled it.
Flash forward to ATFR, and Katie is out for blood. During Greg's one-on-one interview with Tayshia and Kaitlyn he seems sad but ultimately accepting of Katie's engagement with Blake—despite her throwing out an "I love you" before proposal day. He could have been super petty and snide, but the only person who acted that way last night was Katie. I mean, their confrontation was literally nuts. Katie had so much hostility and anger for someone who is supposedly very happily engaged to the love of her life. 

First, she accuses Greg of never loving her and only being on the show to progress his acting career, to which he replies, "I'm no Meryl Streep." Look guys, I'm pretty sure Meryl would like to be excluded from this narrative, one she never asked to be a part of since summer of 2021. Also, I love that Katie just believes something that she read on the internet. She's screaming at him about something she read about on Deux Moi for goodness sake! I'll say it again, but if she's soooo happy in her current relationship then shouldn't this sh*t with Greg not matter?
Then starts in on how she thinks he gaslit her which… agree to disagree I guess. Personally, that was not my take on the situation, though I'll concede that I'm an outsider looking in and ultimately don't know the reality of their situation. But he seemed genuine and heartfelt in his feelings for Katie. Again, he could have been extremely petty in how he handled himself on ATFR and he was nothing but respectful to her. Plus, he's apologized like a million times. What more does she want from him? For him to sacrifice his pinky finger as penance? 
The crowd seemed equally confused about who to root for. Though they gave Katie some half-hearted claps when she called him a gaslighter, the crowd also cheered for Greg after he declared, "I emptied my heart out to you on the couch and all you gave me was a pat on the back." The thing about Greg is he seems authentic and maybe that's the acting classes he took in undergrad, but MY GOD, if he were that good of an actor he wouldn't be on this freaking franchise. Can't we just leave it at they weren't right for each other and be done with it?
View this post on Instagram
I think her behavior was so off-putting to me because she made her bones on the franchise by advocating against petty squabbles and bullying behavior, and here she was taking petty jab after petty jab. I know she's upset and hurt, but I guess I was just expecting her to be kinder about the whole situation? Especially considering she was always the peace maker on Matt James' season.
Throughout the interview she kept saying this was about MY journey and MY time on the show and it's like, there are two people in a relationship. It's not just about you. And poor Blake! He had to go toe-to-toe with Aunt Lindsey like he was facing off a starved lion in a gladiator ring. And for what? If I was Blake and saw this blatant display of rage and unresolved feelings I would have hightailed it off that stage. But, you know, ever happiness to you both!
On that note, I'm out! I would like to never hear or speak of any of these people again unless that person is Andrew S and he would like to finally respond to my DM. *manifests a response through the harnessed power of the Halliwell/Thurston sisters* 
See you hoes on Paradise! Xoxo
Images: Craig Sjodin / ABC (3) @tvgoldtweets /Instagram (1); @thebetchelor /Instagram (1); Giphy (4)
The Best 'Bachelorette' Recap You'll Ever Read: Get In Loser, We're Going To Hometowns
Welcome back to the best Bachelorette recap you'll ever read! This week we're off to Hometowns, if you can call a Hyatt conference room papier-mâchéd within an inch of its life to vaguely resemble whatever podunk towns these dudes crawled out of a "hometown." Gone are the days when contestants would have to sully their family name by allowing ABC entrance into their childhood homes. It's sad, really. How are we to know which of these guys still masturbates to their high school yearbook quote or lets his mommy cut his meat for him if we don't get a decent look at the house that built them? Hmm?
O, Canadaaaa
At least Katie's in high spirits! She seems far too excited about the first hometown of the week: Blake's. If it feels like we've watched this date before, that's because we absolutely have. This was the exact "authentic Canadian experience" that production cobbled together for Serena P's hometown last season, right down to the maple syrup shots and pickup game of hockey. Like, I know Canada has a diverse and rich culture, and yet, production's attempt at showcasing said culture was to google "Canada" once and follow the first pop-up ad on its Wikipedia page. 
And the contestants go right along with it! They make it out like the entire country of Canada is their hometown. Meanwhile, in America, if you even suggest that living in Greenwich Village is synonymous with living in the West Village, you get called uncultured swine and booed off the subway platform (or so I would assume).
THE BACHELORETTE: What did you do for fun growing up?
CANADIANS ON THIS SHOW: 

I love how Blake turns everything into sex. Like, hometowns is a time to connect on a deeper level, to share stories from childhood and bask in adolescent nostalgia. Meanwhile, Blake is like, "have you ever used syrup as lube before?" Blake! She asked you what your favorite sport was growing up, not to launch into your favorite way to incorporate food into the bedroom. Come on, read the room!
After Blake and Katie get done desecrating Canadian culture, it's off to meet Blake's family! So, who did Blake bring to hometowns anyway? His mother, sister, and a random man with a ponytail. Don't ask me for more details. That's all I can divulge at this time. 
I will say, I have a loooot of questions for Blake's mother, but those leather pants are already telling me everything I need to know. She's giving me major Stifler's mom vibes. Does she or does she not look like the kind of mom who caught him masturbating and instead of leaving the room, sat down with him to give him better tips for reaching completion? 

The resemblance is uncanny. 
My favorite thing about meeting Blake's family is that they clearly think he ain't sh*t. His sister is like, "sooo this is the one you're in love with now" and I may have spit out my wine at the audacity of such savagery. Later, his mom practically calls him a pussy for not telling Katie he loves her. There's nothing I love more than watching strong women verbally emasculate a man on live television. Please do carry on, ladies. 
Blake's date ends on a meh note. He never actually professes any deeper feelings for Katie, though he does allude off-camera to being ready to propose. If that sounds half-hearted to you, that's because it is. He's like, "when I know, I know and this is the most I've known." Hmmm, doesn't sound promising. It sounds like he's convincing himself of this. Exactly the solid foundation on which you'd want to build a life-long commitment!
How Is Justin Still Here?
The most dramatic thing to come out of Justin's hometown date was learning that he could not convince one single family member to show up for his date. He gets both of his parents on the phone and they're like, "sorry we couldn't be there, we just didn't want to. You get it right?" Wowwwww. They seriously said "nah, I'll pass." I have so much respect for that family. 
Even though Justin was unable to lure any blood related family to New Mexico, he is able to procure two friends. Or at least, two hired actors portraying the role of friends. He's like, "they're the brothers I never had! Mostly because my actual brothers said they're too embarrassed to be related to anyone willing to associate with this franchise." Again, I say: I have so much respect for this family. 
There are actually other major red flags on this date aside from his parents refusal to bend the knee for ABC. For one, his "friends" are suspiciously hype about the intimacy of his and Katie's relationship. They're like, "we've never seen this much PDA from him!" PDA?? He touched her pinky once! They're acting shocked that he would breathe in the same direction as the girl he likes. Red flag. RED. FLAG. 
JUSTIN BEING "INTIMATE" WITH KATIE:

But the real deal breaker happens during Justin's tour of "the best of Baltimore." I'm not saying production gave him a lot to work with here (I'm sure they gave him nothing) but MY GOD what a sad excuse for a date. The tour consisted of two papier-mâchéd signs (I told you there'd be at least one!) and a large suspense of reality. Apparently the best that Baltimore has to offer is a single 8 ft. piece of cardboard with doodles spray painted on it that's supposed to represent "graffiti". 
And then—AND THEN!—Justin has the audacity to feed her crabs whilst in landlocked Albuquerque. Look, my family also hails from Baltimore, so I get that blue crabs are, like, the glue that holds that culture together, but those ain't no blue crabs and you know it, Justin. I've seen fresher looking seafood in the Costco frozen aisle. You're sick, Justin! Just sick!
Pork Roll, Egg, & Emotional Breakdown
It's hard to reflect on the other hometown dates when Greg's dominated much of the episode. Their date starts off strong with Greg wanting to show Katie "a taste of my beach town." I'm sorry, but I thought he said he was from Edison, NJ? Show me where the beach is in Edison, Greg, I dare you. Also, let's be honest about the authenticity of this New Jersey experience. I think we all know the real New Jersey experience is less tandem bike riding and more giving someone the finger on the parkway. Be honest, Greggie!
And, look, it's all so very cute up to this point. They're making out in fake rain again and giggling through random activities that do not represent the state of New Jersey in any way, shape or form. Then Katie meets his family and the mood shifts. Things get very emotional very quickly. Greg tells Katie that she fills the void in his life that his dead dad left. She tells Greg that she loves… looking at him. Ooof. 
ME WATCHING THAT SCENE IN REAL TIME:

Katie has said time and again that she won't say the "L" word until the very end, even if it kills Greg in the process. It's very clear from this date that Greg would like to skip to the end and propose to Katie. When Katie doesn't immediately offer to ditch the show, Greg spirals. Like, reallyyy spirals. Like, I've seen less melodrama in an Aéropostale fitting room. 
And this isn't some new side of Greg we haven't seen before. Greg's jealousy and insecurity have been a recurring theme over the last few weeks. Though he's been a frontrunner since night one, he's struggled with the idea of Katie having relationships with other men. I'm not even talking about the physical aspects of dating multiple men at once. No, Greg seems most upset that Katie might be emotionally invested in a relationship outside of theirs. It's like he doesn't understand the foundation on which their relationship was built. This is a reality dating show, after all. 
I love that he's like, "ditch the show! Who gives a f*ck!" Sir, she signed a contract. Also, Greg is an idiot. Even though Katie didn't explicitly say "you're the one, Greg" she does say over and over again that their relationship is the most important to her and she outright tells him he's advancing to Fantasy Suites. I mean, she did everything but wink at him and he STILL didn't get it. 
KATIE: I can't tell you what the future holds for us, I can't tell you if we'll end up together.
ALSO KATIE: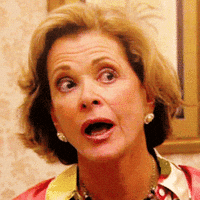 Their date ends on shaky ground. Greg is still in his feels. I think for him, getting the green light from his family meant he was ready to take this relationship to the real world. He's ready to commit right now and cannot fathom that she might need a little more time to sort out her feelings. 
The next day things get worse for the couple. Greg goes to Katie's hotel room to tell her he's leaving the show. Chaos ensues. He keeps bringing up that Katie dismissed his feelings from the night before and I honestly don't think Katie could do anything to get him to stay, short of breaking the space/time continuum to travel back in time and say "I love you" at the exact moment he wanted her to. 
Greg keeps emphasizing that this isn't about roses, that this is real life and she's still thinking of people in a point system. Though he has a point, he's not being very fair to her. She's the Bachelorette, for Christ's sake! That's kind of the whole point! It's a shame because even though he's overreacting, there's a real connection there that's being lost in hurt feelings and miscommunications. Do I think Katie could have handled that conversation better? Sure. She did seem a little cold and standoffish. But I think that's because she doesn't want to get anyone's hopes up—including her own. 
So how does their fight end? Well, Greg has left the Hyatt and is probably halfway to the closest CVS to Bridget Jones the sh*t out of his night with chocolate and drugstore wine before leaving that godforsaken town. Meanwhile, Katie is where any woman rapidly approaching 30 ends up after breaking up with a guy she's known for barely three weeks: crying on a bathroom floor. Ah, yes. I know that scenario well. 
And that's all she wrote, kids! Next week sets us up for the dramatic season finale. We'll have to wait until then to see if Katie is able to recover from her breakup with Greg by letting some sexed-up Canadian pour maple syrup on her in the Fantasy Suites. Until then!
Images: Craig Sjodin / ABC; Giphy (4)