The Best 'Bachelorette' Recap You'll Ever Read: Be Still, My Cold, Dead Heart
Well, friends, we did the impossible. After 11 weeks, two Bachelorettes, and one global pandemic, we've made it to the finale! Tayshia is down to her final two three men. As per usual, Chris Harrison is doing the most in his intro voice-over:
Chris Harrison: Will she get engaged to her soulmate, or will she DIE A LONELY OLD SPINSTER?!
Damn, Chris. I know we're living in the time of COVID, but there are other men on this planet if she decides she's not into these guys!
We pick up where we left off, with Tayshia having a sidebar with a producer. She's being filmed behind some blinds after being blindsided by Ben. You gotta love the producers' commitment to imagery and metaphors on this show. They had to get them where they could, because lord knows Ivan wasn't going to liken love to his testicles morphing into icicles on his fantasy suite date. Ben is sitting awkwardly on Tayshia's couch. He says that by looking at Tayshia's eyes, he sees there's more under there. Kind of a strange way to point out under-eye bags, but Ben's never really had a way with words. I guess it beats the alternative I'm used to getting:

Who can relate?
Ben's talking a lot about his "love" for Tayshia, but isn't really saying much. When Tayshia pushes back and asks him if he's always going to run when things get hard, his response is, "I blew it". Accurate, but not promising! Instead of sticking with her gut and sending him home for a second time, SHE INVITES HIM TO THE ROSE CEREMONY! They then walk out together, hug, and Tayshia initiates a very passionate kiss. Who knew she was a sucker for a moose knuckle?! While I definitely don't agree with her decision, I can't wait to see Zac and Ivan's reactions when Ben rolls up to the rose ceremony.
The Rose Ceremony
Ivan walks into the rose ceremony with the pre-elimination confidence that has become a hallmark of this show. Feeling the pressure from the producers for not delivering the required love similes on the ice bucket date, he offers the consolation prize of saying it feels awesome to be "open" and "vulnerable" (or "vonurble", as Tayshia would say). Not for long, buddy. Zac says he's ready for a proposal. Ben walks in with a goofy grin on his face, as if he expects Ivan and Zac will be happy to see him. I think Bennett gave the book about emotional intelligence to the wrong guy.
Ben:

Ivan & Zac:

Like many people who've gotten dumped, Tayshia proceeds to explain Brendan's absence by saying "it just didn't work out." Control that narrative, girl! She's about to start handing out roses but then stops and asks Ivan if they can go talk. Ivan's face says he knows what's coming next. They then have a cryptic talk about religious differences, but give no specifics about said differences. Is Ivan a Scientologist? That's the only legitimate theory I can come up with for this abrupt dismissal.
All kidding aside, it may be that Ivan is atheist or agnostic. Tayshia has always been open about her devout Christian beliefs, so it's possible this is the reason she sent Ivan home. It'd be a shame if that were the only reason she eliminated him, but, let's face it, she's been favoring Brendan and Zac for weeks. Given the honest conversations Tayshia and Ivan had about race, it seems strange, and frankly frustrating, that ABC isn't allowing an unfiltered exchange about religion. Then again, this is ABC we're talking about, so maybe that's asking for too much. Ivan takes the elimination in stride like the angel he is. Love you, Ivan! See you in Paradise.
Ben Meets The Family
The next day we catch up with Tayshia writing in her burn book journal. She meets up with her family and I remember how much I enjoyed Tayshia's dad, Desmond, eviscerating Colton when Tayshia was competing on his season. Like most viewers, Desmond doesn't have time for BS. Tayshia tells her family that they'll be meeting Ben, whom she had previously sent home. Desmond is understandably skeptical and wants some answers. This is gonna be good.
Ben meets with Tayshia's mom, Rosario, first and keeps talking about how he's never felt this way before, and the way Tayshia makes him feel, yet he can't seem to identify the feeling(s) in question. Everything he says is surface-level and there's no real substance to any of it. It seems like Ben is in love with the idea of love, more so than Tayshia specifically. It doesn't go much better with Desmond.
Desmond: What do you see in Tayshia?
Ben:

Ben also tells Desmond about how he and Tayshia talked about "showing up" for Tayshia. Does he think that physically coming back after being sent home is what showing up means? She meant showing up for her emotionally, Ben!
Zac Meets The Family
The tone of Zac's meeting with the family is completely different. Instead of making his answers all about him and his feelings, he expresses his love for Tayshia by showing love to her family. He even seems to win over Desmond, who says he's going to be tough on Zac. Instead of saying the things he thinks Desmond wants to hear, Zac is honest about his failed marriage and is able to reflect on his past mistakes, even weaving in a reference to the standards Desmond has set and how Zac wants to live up to them.
I gotta give it to Zac; he is incredibly authentic and eloquent. He talks about marriage with Tayshia like it's a real thing that's going to happen, not some abstract idea like Ben does when he broaches the subject. Zac is making my job as snarky recapper very difficult, but he totally won me over — until he started pretending he was an authentic New Yorker with that whole pizza charade. Zac, you're from South Jersey! Rep some hoagies like the Philly boy you are and cool it with the tired NYC cliches.
No one:
Zac:

The next day Tayshia hears a knock at her door. Fearing that Bennett has gone full American Psycho, she reluctantly answers. It turns out to be her dad, which isn't a much better sign. He tells her that the family doesn't want her to make the biggest mistake of her life by rushing into another marriage. Tayshia starts to break down recounting how her dad was there for her in the throes of her divorce. It was raw and one of her realest moments thus far. She's starting to have doubts.
Zac & Tayshia's Date

On their date, Zac reassures Tayshia that he's ready to take the next step, but Tayshia seems skeptical. Damn, Desmond really got to her! They find out that their date is to learn a wedding dance routine and Tayshia looks about as excited as Brendan did when he met Neil Lane to try on wedding jewelry. Gotta love karma. She keeps getting in her own head and is struggling to relax into the dance moves. Zac is patient with her and they actually pull off a sweet little routine. I'm honestly impressed they learned that in one lesson. It took me and my husband about two months to put together a solid first dance. Respect.
Later that evening they have a casual night in, and Tayshia is honest about her fears that Zac's feelings will change. He tells her that he is nine years sober today and that his sobriety allows him to not run away and that he'll love her no matter what she decides to do with her life. Ok, why am I crying in the club right now? And by "in the club" I mean "on my couch".
Tayshia seems convinced, and frankly, so am I. It's one of the most authentic exchanges we've ever seen on this show and it's nice to see a couple talk about real-life issues for a change. "I think she believes in me," Zac says, and I start to tear up. WTF is happening? Is this show…actually making me feel genuine human emotion?
Me watching this season of The Bachelorette:

Ben & Tayshia's Date Breakup
When Ben meets up with Tayshia "the next day", she is wearing the same tragic denim number she was wearing when her dad came to talk to her. So she's either running out of wardrobe options in quarantine or there's a bit of a continuity issue here and she went to dump Ben after talking to Desmond. She tells Ben that her heart is with Zac and, as usual, Ben looks like a deer in headlights. He takes it pretty well, albeit with way too many "umm"s, and says he's happy for her. I do feel bad for Ben. He's a sweet guy and he deserves to find love, but he needs to work through some of his issues with self-worth before jumping into a serious relationship, let alone a marriage. We're rooting for you, Ben!
The Big Day
It's engagement day! Tayshia and Zac are getting ready and Neil Lane is back to shill his gaudy rings. Zac looks handsome in his blue suit. Tayshia meets up with Chris Harrison and the exchange is kind of odd. She says she questions if she's ever been in love until now and then bursts into tears that don't really look happy. Even Chris seems confused.
Chris: What is going on?
Tayshia:

The proposal set-up is kind of a hot mess. The area rug from the Airstream trailer fantasy suite isn't helping. Tayshia tells us she feels stressed, overwhelmed, and scared. So basically all of the things one should be feeling right before getting engaged after knowing someone for 30 seconds. She says she doesn't know if she's doing the right thing. I'm a little concerned. Is she feeling the pressure of not wanting to disappoint ABC and the fans given the whole Clare debacle?
Things improve when Zac arrives. His engagement speech is really personal and from the heart. It's undoubtedly the best one I've ever heard on this show or The Bachelor. Tayshia starts her speech and after telling Zac that she knows she told him she loved him, takes an extremely long, producer-suggested pause. I admit they got me for a second and I was scared she was bolting. But she continues and tells Zac she wants to jump in fountains all over the world with him and star in endless FabFitFun endorsement deals together. He gets down on one knee and she says yes! Like the true New Yawkah he is, he yells "TAXI!" and the two ride off Flintstone-style into the desert sunset in a cardboard cab the way god and Chris Harrison intended.
And there we have it! Unfortunately (or fortunately, given the endless hours of our lives ABC takes each year) we have no After the Final Rose to catch up with Tayshia and Zac, but it looks like they're still going strong. This was an excellent season with some of the most mature and authentic men we've ever had. Keep it up, ABC! Thanks for joining me this week, guys, and congratulations to the happy couple!
Images: ABC/Craig Sjodin (2); Giphy (6)
The Best 'Bachelorette' Recap You'll Ever Read: Quarantowns Week

Welcome back to night two of The Bachelorette! Well, it's not so much a "welcome back" as it is an intense feeling of being held in a hostage situation by ABC producers and their sick talent for manipulating plot lines out of literally nothing. But at least Hometown dates are finally here! That means the end is in sight. Praise be. 
This is usually one of my favorite episodes of every season, because by meeting their families the psychopaths who raised them it allows me to really get to know the guys on a more intimate level. On Monday night Tayshia narrowed her hunt for a husband down to the final four: Ivan, Ben, Brendan, and Zac. Normally, if we were living in a world that didn't double as some nightmarish hellscape, this would mean that Tayshia would be traveling to each of their respective hometowns to get an up close and personal look at the origin of each of their deep-seated emotional issues, or at least the start of their steroid addictions. But in quarantine times obviously that format has to change. So, I have a lot of questions. 
For one, are they going to travel to said hometowns in full-on hazmat suits? Or is ABC truly expecting all of their families to quarantine before filming this? Like, they are fully expecting parents in their 60s to just hop on a plane and risk their safety during a public health crisis… for this? I already learned back in March that my mother wouldn't even share her Costco bulk orders of toilet paper with me, let alone fly across the country and potentially expose herself to droplets and small talk with any of these idiots. That said, I suppose they must quarantine because it would be terrible press if The Bachelorette was a super-spreader event. Super-spreading of venereal diseases is always cool with them, but not COVID, that's for sure. 
And indeed they are quarantining! Within the first few minutes of the show Chris Harrison tells us that there will be no traveling to hometowns. Instead, ABC is bringing the hometowns to the La Quinta Inn. I for one cannot wait to see how these guys decide to cobble together their own hometown dates with whatever spare objects they packed and loose trash they can find around the hotel's premises. This should be interesting.
View this post on Instagram
Brendan's Hometown
Brendan has the first hometown date of the week and I'm truly interested in seeing more of Brendan's connection with Tayshia. I felt like they had a moment at the beginning and then we never saw him onscreen with her again. Case in point: I didn't even know how to properly spell his name until this episode. That's a problem. 
As it turns out, Brendan was unable to secure any adult members of his family for the hometown date. Instead, they pulled up curbside and deposited their district's tribute—in this case a small child named Aliyah. "Aliyah" is supposedly Brendan's niece but until I see A) a birth certificate or B) a legal guardian or parent, I will remain suspicious that this is even a member of Brendan's family at all and is not actually just a random kid ABC found walking around the hotel's property line and paid $20 to be on this date. 

Brendan sets up a carnival date for himself, Tayshia, and "Aliyah," which is cute but represents his home state of Massachusetts… not at all. I guess Brendan was thinking if they could handle a totally unsupervised day (minus the film crew, ABC producers, and probably a CPS caseworker) of watching "Aliyah", then the two of them are ready to get married and start a family. I'm not 100% sure I agree with that logic, but I will say Tayshia handled "Aliyah's" withering stares like a f*cking champ. 
Despite all of this, I don't see any chemistry between the two of them. I think at one point one of them says something like "listening to music is something I can see us doing outside this" and it's like, I SHOULD HOPE SO. Were they planning on sitting in silence the rest of their lives? Is that what they imagined marriage to be? I'm seriously questioning how they'd describe their ideal person. Apparently it's something like "likes music as a concept and does not immediately spit in a small child's face." The foundation of all great love stories, people!
Eventually we learn that "Aliyah" does have parents and in fact those parents are related to Brendan. What a relief. I know this to be true because Brendan's brother looks exactly like him. Except his brother looks like he drank all of the whole milk growing up. 
Brendan's brother seems to think Brendan is mature enough for marriage and approves of Tayshia. It's weird that he phrased it like that because Brendan is 30 f*cking years old and has definitely been married before. Whatever. I'm sure Brendan's brother really meant that and isn't just saying that as a precautionary CPS measure, since he did leave his child with these two all day. 

Zac's Hometown
Zac's hometown is up next, and again there seems to be a bit of a stretch when defining one's "hometown." He says he's going to bring New York City to La Quinta, and he says that with all of the confidence of someone who most definitely spent his formative years in suburban New Jersey. This feeling is reinforced when Zac hails a cab like he's an extra on the set of Mad Men instead of calling an Uber like a normal person.
He takes Tayshia to a "true New York" bagel stand that has more fresh fruit than a Dole farm, and not one single browning banana or apple covered in a fine layer of dust like the New York bagel stands I'm accustomed to. Then there's the New York-style pizza he offers her, which was most definitely cooked in California, if not the CiCi's down the street. Quick question, Zac: have you ever actually been to the city before? Because I'm not convinced, buddy!
ZAC ON THIS DATE RN: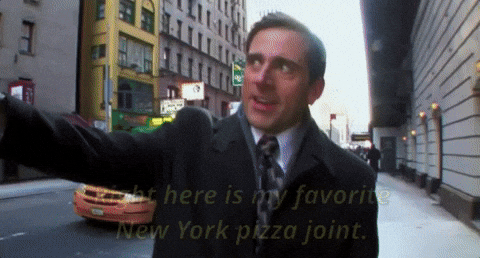 It's clear Zac knows absolutely nothing about New York culture when the final stop on his city tour is to hop into the hotel's fountain and dry hump Tayshia to completion. If this was a true NYC date there would be a homeless person mumbling vague threats under their breath right next to them, and they would be moments away from getting a citation from a disgruntled police officer.
Eventually, Tayshia gets to meet Zac's actual family, and it's fun watching her explain this date to his parents who are also supposedly from the New York area. "How did he show you New York?" "Well, we walked around in a cardboard box and made out in a fountain." Actually, you know, that might be a more accurate New York experience when described that way.
View this post on Instagram
Even though Zac's brother is just as skeptical of this relationship a as I am of Zac ever having spent an actual day in NYC, the rest of his family seems to be on board with Tayshia. His mother especially looked grateful that she might actually get some grandkids out of this, or at the very least spend an afternoon in the same general vicinity as Chris Harrison. 
Ivan's Hometown
Let's all just take a moment to feel grateful that we finally get to have some uninterrupted Ivan time on our screens this week. Truly, watching his adorable, normal face on my screen is putting years back on my life. *takes deep peaceful sigh* Okay, moving on. 
Their date is very cute and down to earth. They cook a meal picked out by his little niece, whose cuteness is no doubt being closely monitored by Aliyah. If she rushes their date with a piñata and some sassy one-liners we'll know she's feeling upstaged. Honestly, the whole thing feels very normal. At one point Tayshia even says that this date feels like something that they'd do in the real world, and it does. I actually feel like I'm watching a real, fully-formed romantic relationship on my screen, and not just some gimmicky sideshow that makes me feel better about my personal life but worse about the human condition.
Ivan lets it slip that Tayshia is only the second girl he's ever brought home to meet his family. This is good intel to have so that after I slide into his DMs and charm him with my nudes sparkling personality I won't be surprised to learn that I'm the third girl he's bringing home to mom. 

I have a very real connection with this face oh my goddddd.
As far as meeting the family goes, Tayshia shows up in the exact same dress as his mother and Ivan's dad brings up Tayshia's divorce. So, like, it could have gone better. The real heartwarming moment from this date is when ABC brings out Ivan's brother who'd recently been incarcerated. It's unclear whether ABC commandeered his freedom specifically for ratings this purpose or if he'd been released prior to this episode, but either way it's a moment. It even made me tear up a bit. Honest! My dog looked so alarmed she started barking and knocked over my wine, and I wasn't even mad. 
Ben's Hometown
Though Ben is from Indiana, he decides to make his hometown where he feels at home most: Venice Beach. Okay, that's not how this works, Ben. I feel most at home on a rooftop in Miami drinking rosé by the bottle dancing my face off in a crop top, but that doesn't mean I can claim it as my hometown! 
View this post on Instagram
You're right, Ben. This feels just like Indiana!
Honestly, what's more shocking is that Ben's idea of an authentic good time is something straight out of any romantic comedy montage reel. Like, I would not be surprised if he presented ABC producers with the storyboard from Billboard Dad and was like "no, this is how I grew up, honest!!" They go rollerblading, take wellness shots at a juice bar (shudders), stumble upon their couple caricature, and spend the day at the "beach." By "beach" I mean another pool date that's masquerading as something exciting. Is anyone surprised? 
Ben doesn't have a great turnout with his family for this date, but he does bring his sister and a famous-adjacent friend who just seem excited to get sh*t faced on The Bachelorette. Relatable. 
They both seem over the moon that a human woman is willing to put up with Ben's sh*t, and that feels like a giant red flag to me. Perhaps what's most disheartening is that despite all of the chemistry Ben and Tayshia definitely have, Ben's friends have to coax an "I love you" out of him like I have to coax my blackout friend to drink water after 1am. It doesn't go great. In the end, he isn't able to admit his feelings for Tayshia. He resolves to be honest with her after he makes it through the next rose ceremony, and he says this with all of the confidence of an emotionally unavailable f*ckboy who girls have picked time and again at the loss of their own sanity. 
View this post on Instagram
Sure enough, Ben's downfall is that he never said "I l love you." Tayshia sends him home at the rose ceremony and, honestly, she doesn't even seem sad about it. At one point Ben says "Don't worry about me, I'm always alright", which is definitely something I've said before eating three gallons of ice cream and sending a "do u ever miss us?" text to my ex. I do actually feel really bad for Ben. Even though he is absolutely stone faced during this conversation, I think that's a defense mechanism more than anything else. That's something I do when I'm upset or, like, read through any of the comments section of these recaps.  
And on that note, fantasy suite dates and the finale (??) are next week! I'd say it's a holiday miracle but I know no one would every willingly ask to spend their holiday season with the vultures at ABC. Until next week!
If you're someone who gets emotionally invested in the journey of The Bachelorette, you may also be sensitive to all the #hairbreak moments happening this season. We get it, it's stressful watching the lead get more split ends each week. But it's not as painful as your own hair suffering from heat damage, stress, and other causes of #hairbreak. Pantene's Daily Moisture Renewal, Repair & Protect, and Sheer Volume Collections will bring softness, hydration, body, strength, and overall health to your hair. So even though you can't keep Tayshia from giving the Final Rose to the wrong guy, you can stop #hairbreak. Click here to get the Pantene core collection and prevent up to 90% of future damage.
Images: ABC/Craig SjodinGiphy (2); ABC (3); @thesnatchelor, @thebetchelor, @bacheloretteabc, @bachelor.jpg (1)
The Best 'Bachelorette' Recap You'll Ever Read: It's A Bloodbath
Welcome back to another riveting night of The Bachelorette! Obviously, I'm using the term "riveting" loosely here, as the only riveting things I've seen this season are the hoops ABC has made Chris Harrison jump through to secure his holiday bonus. Speaking of which, after two very lackluster episodes with JoJo playing host where she was the epitome of "sit here and look pretty" (come on, we all know it's true!), Chris Harrison is back on set. He's looking remarkably fresh-faced for a man who spent three days making trips back and forth to Target for random dorm things his son didn't think he would need in college, like more than a single towel or one of those space-saving bins that rolls under your bed, and then another 14 days in ABC's basement bunker as a "quarantine precaution." Chris, you're really doing amazing, sweetie!
This week is a big one for Tayshia because she's somehow got to narrow down her crop of men from a number the CDC feels very uncomfortable about hanging out together indoors to four for Hometowns. And by "Hometowns", I mean the clip art collage of popular things in said hometown that will make up the background of the patchy Zoom call with these dudes' parents. 
CHRIS HARRISON TALKING ABOUT HUMAN MEN ON THIS SHOW: Wow, Tayshia, you've really cleaned house.
ALL THE MEN STILL LEFT ON TAYSHIA'S SEASON: 

Seriously, I've seen less men at a 2019 Houston Hall happy hour. This is about to be a bloodbath. *turns up the volume on the carnage*
Before I jump into the rest of this recap I wanted to give a bit of a disclaimer: hold onto your hats boys and girls, because I'm shaking things up. Normally, I like to keep a meticulous record of each episode and transcribe every minute detail for your personal enjoyment (and so that my therapist can have a better understanding of where my trust issues lie). This week I'm not going to do that. Last night's episode felt super weird and rushed through, so I'm going to give you a highlights reel. I figure if ABC has the audacity to air this season through the entire fall/winter holiday season, thereby forcing me to humiliate myself in front of my immediate family as I quietly make my case for why I should have ownership of the remote and try to convince my mother that The Bachelorette is somehow better TV than rerun episodes of Jeopardy, then I'm allowed a little leeway with the format of my recaps. Onward!
Things I Wish I Could Unsee: Blake's Boner Date
Blake's date is perhaps the most shocking of the season because they are allowed to somehow leave the hotel's premise for a date that is straight out of one of Spencer Pratt's wet dreams. For this date, Tayshia and Blake are sent to the desert where a spiritual guide, who was most definitely not an actress, and super definitely not the actress who played the ghost in the haunted house episode, waved some crystals at them in an attempt to open their chakras. 
Clearly this date was ABC giving Tayshia an easy out to dump Blake. Let's be real: Blake has big group date energy but he was never going to make it to the end of the show, when the settings get more serious and intimate. Case in point: he gets a massive boner when an elderly lady tells him to concentrate on her crystal. 

I think Tayshia was open to seeing if there was anything more to her connection with Blake, as she did come dressed for this date wearing approximately seven crystal rings on her fingers, one for every chakra. Alas, she looked deeply into his eyes and realized that he's the kind of guy who is going to draw little cartoon dicks on every receipt, napkin, and loose piece of trash he can find. Look on the bright side, Tayshia! At least you know about his phallic obsession now before his mom let you peruse his middle school notebooks and you realized you were dating the self-proclaimed Picasso of dicks.
BLAKE AS A CHILD, I'M SURE: 

Tayshia Is The New Human Fountain Formerly Known As Ashley I.
Going into this episode, I was pumped to see Tayshia slash and burn through her remaining men. The Romans had their gladiatorial games, I have my Bachelorette rose ceremonies. We all get our kicks somewhere. So, you can imagine my disappointment when instead I was treated to two hours of watching Tayshia's emotional breakdowns, the likes of which have not been seen since Ashley I. cried over the Arby's Manager she now calls her husband. 
After sending Blake home, Tayshia realizes that she also needs to send Riley home. She does the compliment sandwich thing that I do when I'm trying to tell the 21-year-old intern that, while she did massively f*ck up the client's copy, she also looks super cute today, girl! This goes over with Riley about how you'd expect. He seems upset and disappointed and honestly so am I. It seems like he should have gone further.
After sending him home, Tayshia wails "I'm sorry!!" at the fading headlights of the cab. It's just melodramatic enough that I know she'll be using this clip to show her "range" to future brands she wants to work with on IG.  I mean, it's unclear what she's sorry for exactly: wasting Riley's time or forcing him out of the house in his slippers and jammies. I guess ABC will be FedExing him his luggage??
View this post on Instagram
Tayshia's reign of terror doesn't end there. At the next rose ceremony she sends home both Bennett and Noah. This means Zac, Ben, Brendan, and Ivan will all be sharing their Hometowns with Tayshia via a Google Earth search. 
The Men Tell Nothing And Yosef Is Still A Jerk
It's interesting watching Chris Harrison host the Men Tell All in an empty hotel lobby. Half of what makes the Men Tell All so compelling is watching the men be skewered on stage by the withering stares of a studio audience full of wronged women. I suppose we'll just have to hope the guys can feel our derisive stares through the television screen. Carry on.
The best one-liner of the evening comes from Noah, who screams at Kenny for apparently no reason at all: YOU ARE A ONE DIRECTION PARTY BOY MANAGER WEARING CAMO. Full disclosure: when he said that I screamed and threw my panties at the screen. Well, at least metaphorically. That's the stuff that legends are made of. 
View this post on Instagram
Nothing else really happens during the Tell All—even the bloopers are boring as hell! The producers must have foreseen how much of a snooze fest this after show would be without a crowd full of bloodthirsty women hyped up on house chardonnay and the prospect of booing a room full of fancily dressed men. It's the only reason for why they'd bring Yosef out when they've been trying so desperately to brush Clare's season under the rug. 
Chris offers Yosef a chance to apologize for his behavior and he takes the rope ABC lends him to metaphorically hang himself. He wants us all to know that he's not sorry for his actions, he's just trying to set an example for his daughter. How else is she ever going to know how sh*tty men are if she doesn't watch her daddy verbally abuse a woman on national television?? He said what he said, okay!! Meanwhile, the other men double down on their stance that they were willing to humiliate themselves on national television for love. In fact, that was a part of the contract they all signed. Yosef, what did you sign exactly? Honestly, the real winner of this fight was Riley and his eye rolls. 
And that's all she wrote! Let's hope Hometowns are more entertaining than whatever the hell I just watched on my television screen. Until then!
Don't miss out on anything happening in Bachelor Nation. Subscribe to our weekly newsletter here. 
Images: ABC/Craig Sjodin; ABC (2); @thebetchelor, @bacheloretteabc /Instagram (2); Giphy (2)
The Best 'Bachelorette' Recap You'll Ever Read: Let's Get Ready To Rumble
Hello and welcome back to your regularly scheduled Bachelorette recap! Last week Tayshia took over as Bachelorette, and so far her reign has had a lot of highs and lows for me. The highs being a grown man whispering, straight-faced at the camera, "I'm hanging on by a piece of floss" and the lows being ABC trying to pass off basic activities any person can do on a hotel's property as romantic, once-in-a-lifetime dates. But, you know, I ran out of high hopes for Tayshia the minute she described John Paul Jones as "serious" and "emotionally mature." 
The Grown-Ass Man Group Date
Moving on! This week there is absolutely no preliminary bullsh*t as we dive headfirst into the first group date. I, for one, cannot wait to see how far the producers have strained their creative muscles to contort one menial hotel guest activity into some sort of extravagant date. Perhaps a romantic one-on-one during the hotel's continental breakfast hour? A fun-filled group date of walking to the ice machine? The world 190,000 sq. feet of property is truly their oyster. 
For this group date the men are going to compete in a Grown-Ass Man competition, because apparently that is the only way to tell if a grown man has actually reached maturity. Ladies, take note. The competition will contain three components: brains, brawn, and chivalry, and will be judged by human tear duct Ashley I and her former Arby's manager husband, Jared. Yeah, that feels legit. While we're at it, why not bring the men's mothers over to judge which one of their special snowflakes is the specialest out of all the snowflakes?

Well you certainly won't find one here, Tayshia!
Now, that we've established the rules of the game, let's take a moment to fully process where such an esteemed competition is taking place: the basement of this resort. That's right, in order for Tayshia to find herself the elusive and very rare "grown-ass man", she needs to be sequestered in a bunker listening to a bunch of dudes try and answer 2nd grade math questions. *looks skyward* You're right, God, we did deserve 2020. 
Okay, Bennett went to Harvard like Olivia Jade went to USC. Why doesn't he know basic math and spelling??
The brains portion of the competition will absolutely haunt my nightmares. I know there are a lot of former pro athletes this season but MY GOD how did this many children get left behind in their education? The brawn portion is not much better. Each guy is paired with another guy to face off in some weird feats of strength thing that involves dragging the weaker man's body over a finish line where… flowers are waiting? Yeah, that doesn't scream toxic masculinity AT ALL. 
Finally, we arrive at the chivalry portion, where the men are instructed to wine and dine Tayshia with breakfast in bed. I have a feeling most of these guys consider "breakfast in bed" to be providing a woman with water and Advil before sending her off in an Uber, so this should be interesting.  
CHASEN: I am the main course.
ALSO CHASEN: 

I'm glad my bar was set exactly where it was supposed to be!
Ed wins the Man Child award and is forced to carry around a fake baby for the remainder of the date. Tayshia says she's proud of him for being such a "good sport" and I'm glad that this is where the bar is at in 2020 for men: hoping he won't cause a scene after losing at something trivial and meaningless. Got it. 
Meanwhile, Bennett, who butchered more of the English language than any of my 7th grade MySpace posts ever did, somehow wins the Grown-Ass Man award. I guess Ashley I confused "intimacy" with willing to breathe the same air as a woman? Well, she did marry Jared, a man who tried and failed to date literally anyone else in Bachelor Nation before marrying her, so that tracks. 
As we move into the cocktail hour the word "grown-ass man" has been thrown around no less than 25 times in the last five minutes. If this were a drinking game I would be in a hospital somewhere getting my stomach pumped.
Mr. Man Child and Mr. Grown-Ass Man are showing real growth and maturity this evening as they sit in a corner and pettily talk sh*t about everyone else on the date. I just think it's rich that Ed and Bennett are going to talk smack about Chasen not knowing very many adjectives when the below spelling atrocity happened mere hours before:

Tayshia seems to be having a good conversation with Ben. She says that she's looking for someone to build an empire with her, and I'm worried she doesn't know the meaning of "empire." Selling his and hers FabFitFun boxes is not an empire, Tayshia!!
Tensions are HIGH between Ed, Bennett, and Chasen. It's unclear how the beef started exactly, but Ed wants to bring up his "concerns" with Tayshia. His biggest issue with Chasen? That he's here for the Instagram followers. Oh my god, SO IS TAYSHIA! She needs that kind of ambition for her empire!! 
CHASEN: I don't like that you're getting in the way of my relationship with Tayshia.
ED: Why don't you and your medium sized shirt sit down. 
WHY DON'T YOU AND YOUR MEDIUM SIZED SHIRT SIT DOWN. I just spit out my wine all over my poor, unassuming dog. I'm dead. 
As Chasen and Ed continue to exchange barbs that would embarrass even a kindergartener, the rest of the men watch from afar with the smuggest of expressions on their faces. Too smug, in my opinion. I hate to break it to you, kids, but you're not better than those losers. You're all losers! Ivan, I suppose, is the least loser-y of them all because he wins himself the group date rose. Amazing. 
The Rose Ceremony
Because this is 2020 and nothing makes sense, ABC has decided to immediately transition into a rose ceremony. I would say I have emotional whiplash but that would suggest that 2020 has left me anything else to care about. 
Ed and Chasen's beef continues into the rose ceremony. Chasen says that, yeah, he did use the word smoke show to describe both Clare and Tayshia, but how else is he supposed to compliment a lady? Take the time to learn about her life and personality in ways that feel genuine and meaningful? Don't be crazy!! Also, I love how Chasen announced his adjective to them all like he was proud of himself for coming up with one at all. Oh, sweetie. It was a good try!

Okay, Ed needs to stop bringing up his Chasen drama with Tayshia. Doesn't Carlos's dad know that the lead never keeps the guy that rats on the other guys? Ed says that Chasen "got physical" with him and that feels like an extreme exaggeration of what actually happened, but fine. And you know what? Chasen actually attempts to apologize! I mean, I'm sure this apology comes from the most sincere places in his heart and has absolutely nothing to do with the sponcon deals he's worried he'll lose if he's branded the villain this season… right?
In typical Man Child fashion, Ed will not accept Chasen's apology and proceeds to make a scene. Now, I ask you, what kind of example is that to set for Carlos, Eddie? Hmm?
As the fight escalates, Zach C lets us all know that he couldn't give a flying f*ck about this drama. I believe his exact words were something like: "I couldn't care less, let's just party" and then he pulled out some molly. I paraphrase. 
The rest of the rose ceremony goes on uneventfully. In the end Montel, Peter, and Jay get sent home, which tracks because before I wrote those names down I had never heard them before in my life. I'm sure you were great though, boys!
The Wrestling Group Date
Ah, yes, another group date that will take place in the hotel basement. It looks like ABC is really going to embrace the whole "finding love in a hopeless place" thing. For the second group date of the week, the men will be participating in a live wrestling match. I say "live" as if the audience will consist of more than just the hotel cleaning staff and whatever guys production was able to scrounge up who weren't too sloshed off their hotel mini bars. 
Chris Harrison asks Tayshia if she thinks the men are any good at wrestling, and she answers with the most half-hearted "yeah" that has ever been uttered in history of yeahs. It's less like a "yeah, we're going to see some real examples of athletic prowess" and more like a "yeah, does this hotel have a first aid kit?"  
View this post on Instagram
Christ.
I can't believe they're oiled up. I feel like we're watching Old School. Also, are you f*cking kidding me? They put Joe against Eazy in the line up? Joe is going to get destroyed! How are these two in the same weight class?!

What was marketed as a day of friendly competition and wholesome fun has quickly turned into an all-out bloodbath. I love that they encouraged people to fight to the death in this cage match and then are surprised that these people actually bleed. 
Ed must see the bloodlust in Chasen's eyes, because he quickly comes up with some half-hearted reason for him to get out of their match. He says something about his knees, but I've had more concrete excuses to get out of my high school gym class. Maybe next time say "it's a lady thing" and pair it with an embarrassed shrug? That always worked for me!!
CHRIS HARRISON: What do you mean you can't fight? You're built like a brick outhouse. 
Chris, WHERE are you getting these phrases from, bro?
With Ed out of the picture, Chasen has no one to challenge him. This prompts Noah, who wasn't even on the group date, to volunteer as tribute for the fight. Side note: I didn't write the recap last week so I didn't get to give my first impression of Noah when he strolled into this season. I know you've all been on the edge of your seats,  so here it is: that boy is FINE. I'm not sure if it's the porn 'stache or the entitled way he walks into a room like he's got his daddy's lawyers on speed dial, but it is all working for me. 
But back to the fight: Noah decides to whip off his shirt and lube himself up in oil before bouncing over that fence with all the youthful energy of a guy who has literally never been turned down for anything a day in his life. Though he doesn't actually win the fight, Tayshia lets him finish out the group date with the rest of the guys. She says it's because Noah was willing to "jump a fence" for her and I would just like to point out that the last man who jumped a fence on this franchise turned out to be a legitimate stalker. So. 
Not only does Noah get to go on this group date, but he monopolizes most of Tayshia's time. She seems transfixed by his mustache and I'm telling y'all, that thing has power. It's unexplainable. 
View this post on Instagram
The rest of the men are naturally livid at this turn of events. I think it's interesting that they think Tayshia couldn't possibly be interested in Noah because he's a little younger than her. Honestly, I think Tayshia's type is blonde idiots. I mean let's take a look at her dating history: First, she dated Colton whose fence jump was a national punchline, and then she professed her love to John Paul Jones, who is the human equivalent of a golden retriever. The history speaks for itself!
OH MY GOD IS SHE MAKING HIM SHAVE HIS MUSTACHE?! The 'stache is his entire personality! The whole source of his charm and power! Why is she making him do this?And why is she waving that razor around like this is some weird, erotic form of foreplay?
View this post on Instagram
Just as Tayshia is about to hand out the group date rose, Ben asks to steal some time with her. She shoots him down, and now I'm starting to remember why I hate Tayshia. She kind of sucks. There aren't strict rules about when the night has to end, so nice try sweetie!! Instead Noah, a man who wasn't even on the group date, wins the group date rose and a nude from me in his DMs. 
Before I end this recap I just wanted to give an honorable shout-out to Joe. I know I barely mentioned him here, but don't you worry, he is definitely on my radar. Joe, if you're reading this, you are a rare gem and a national treasure. Here's hoping ABC doesn't do you dirty. And on that note, I'm outtie. Until next week, hoes!
Don't miss out on anything happening in Bachelor Nation. Subscribe to our weekly newsletter here. 
Images: ABC/Craig Sjodin; Giphy (3); ABC (1); @datecardpod /Instagram (1); @thesnactchelor /Instagram (1); @thebachelorbruhhh /Instagram (1); Halloweencostumes.com (1)
The Best 'Bachelorette' Recap You'll Ever Read: There's About To Be A Mutiny
Welcome to Hell week three of Clare's season of The Bachelorette! It feels strange that while our democracy is rapidly crumbling beneath our feet and every day our reality comes this much closer to being a plotline from season one of The Handmaid's Tale, that we should give a sh*t if any of the C-string former professional athletes on this season will be able to tolerate Clare for another group date, but alas, here we are. I've always felt like the end of the world would consist of one final rose ceremony, and it's nice to know I haven't been proven wrong!
Last week, Clare decided that dates were soooo 2019 and performative therapy sessions were more the vibe for 2020. And you know what? She wasn't wrong. She spends the majority of the episode trying to coax out some semblance of human feeling from the men, and when that fails, decides to spend the rest of her time breaking CDC guidelines with Dale in a corner. 
And that brings us back to the rose ceremony! Yes, we're still doing the rose ceremony. The men, despite being emasculated several times on national television, still appear to want to spend time with Clare. I'm sure that has everything to do with Clare's sparkling personality and nothing to do with the bleak quarantine existence waiting for them when they get home. Carry on. 
RILEY: You have to show something that she likes for you to get time with her:
ME: Hmm, have you tried holding up a picture of Dale? I hear that works. 
While the rest of the men are still playing along for the potential Instagram followers, Yosef has had enough. He confronts Clare about the naked dodgeball game, and it's clear this isn't his first rodeo when it comes to verbally accosting women. The funny thing is he's claiming this meltdown is all about Clare and her "raunchy" humor, but I think it's more about being asked to put aside his own pride for a woman's pleasure. Which tracks because I'm pretty sure the only thing Yo Yo has ever done for a woman's pleasure is to never call her again. 
YOSEF: I've given up a lot to be here
CLARE: Well, my mom is dying so—
YOSEF: Can I finish?
Yoooooo Yosef is a dead man walking. I can't believe he just brushed off her dying mom comment and still thinks he has a leg to stand on. He tells Clare that she's immature and classless and he expected a lot more from someone as old as her, and I'm surprised he hasn't combusted into flames from the combined channeled hostility of every woman in America watching this right now. 
I love that Yosef is like "I love women, I have a daughter" and then calls Clare disgusting for being fine with her sexuality. Look, you didn't get the humor of the dodgeball date. It's clear you're uncomfortable with nudity and I'm sure that has nothing to do with your tiny peen. We get it. So, GO HOME ALREADY. Don't be on this show.
Thankfully, Clare decides to put us out of our misery and kicks him to the curb. Yosef, the physical embodiment of class, politely accepts his dismissal and goes on his way. LOL KIDDING! Clare tells him he's out and he proceeds to follow her around the complex hounding her with insults. But I'm sure your daughter is more ashamed of the mild nudity, not watching her father verbally assault another woman. 
Clare is visibly upset and is comforted first by Dale, who acts very gentlemanly and gallant that is starts to make up for his ham sandwich personality and that tiny chain he always wears, and secondly by Chris Harrison, who is very much thinking he does not get paid enough for this sh*t. 
CLARE: He called me 40!!
CHRIS: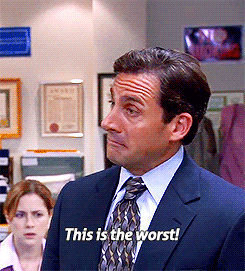 Clare tells us that she's not up for further conversation, but she is up for eliminating more men from her life, and I get it. Cutting people out of my life is a form of self-care I've been practicing since 1992. We all do what we can during these trying times!
Rose ceremony rejects: Blake, Garin, and Tyler S .
So long, boys! I'd say see you in Paradise, but I'm pretty sure BiP is about to consist of a Zoom green screen and BYOB wine coolers.
The Group Date
After the rose ceremony, the men are still reeling from the Clare/Yosef showdown. I get it, boys. It's hard to process when open displays of toxic masculinity and blatant aggression actually have consequences.
Clare starts the group date off by doodling Dale's name in her journal no less than 1,000 times. She does realize that her contract requires her to talk to all the men, right? Just as she's about to start practicing her kissing on one of Dale's old Party City modeling pics, ABC brings in a little surprise for her: DeAnna Pappas! 
We're told that this "DeAnna" is a former Bachelorette whose season premiered before any of the contestants from this season were born. Wow, this is wild. In her day being on the show for the "wrong reasons" meant you weren't ready for marriage, today that means you weren't ready for marriage and you're trying to get enough Instagram followers to start a podcast. Do we think ABC had to debrief her on what a DM is?
DEANNA IN HER ABC DEBRIEFING MEETING: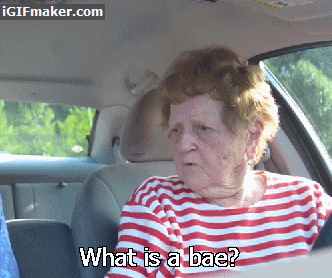 CLARE HAS DALE'S PANTS?! And she SMELLS Dale's pants?! What's next? Did she replace her essential oils regimen with hearty sniffs from Dale's jockstrap?
Oh my god, she made the men wait ALL afternoon so she and her friend could take hits of Dale's pants in her hotel suite? Clare, they left quarantine for this! Clare tells us that she is cancelling the day date portion and she says it like she just thought of it and not like it's f*cking twilight out when she walked into the room. Nice try, pal. 
Okay, Clare and Dale aren't even trying to pretend like they aren't already dating. Dale is quick to pull her aside first on the group date and they go from exchanging one-word answers to hardcore nose nuzzling to finding ways to procreate through several layers of clothes. 
Are they going to have sex on a group date?? Is this how you carry yourself with elegance, Clare? Hmm? Yo Yo, if you're watching this, shield your eyes!! 
Production allows Eazy to go investigate Clare's whereabouts but first forces him to listen to at least five minutes of heavy panting before he's allowed to knock. It's for the viewers, Eazy, you get it. Oh my god, she's talking about having to put clothes on and he's right outside?? I just screamed. Eazy walks in and the scene he takes in is honestly an ABC masterpiece. We've got a tipsy Clare trying to smooth her hair over a blossoming hickey, and Dale, who is trying to hide his chub with a strategically placed throw pillow. I mean, honestly, they deserve an Emmy for this. 
EAZY: Am I interrupting anything?
CLARE: 

I hope they're getting swabbed after this. For COVID… and other things.
We hear Clare offscreen asking production to hurry the night along so she can get back to her boyfriend Dale, and I bet her producer is wondering if it's possible to send her home at the next rose ceremony. Come on, girl! It's only week three! If I managed to find the will to wear a bra for the first six weeks of quarantine Zoom meetings, then you can do this!
Clare spends the rest of the "group" date actively avoiding the group. At one point she even ditches one of her suitors to spend even more time with Dale. Look, it's one thing to pursue an early connection, it's another to be sh*tty for no reason. Then again, emotionally eviscerating men is sort of the flex I'm going for in 2020. 
Whoa, Clare gives Dale the rose again? It's like she WANTS there to be a mutiny on her season. 
The One-On-One Date
Zach J gets the first one-on-one date of the week but I'm sure Clare will find some way to give Dale this date rose too. I want to be excited for this date, but I know nothing about Zach J except that he's a "cleaning service owner".  Then again, I don't think Clare knows much more about him, if that.
We're told that today's big adventure will be a spa day, and this makes me extremely sad. I can't believe that for the entirety of this season we'll be forced to watch  "spa dates" instead of dates that involve creative ways for the contestants to desecrate the cultures of other nations. COVID has truly taken everything from us. 
Okay, I feel like she chose this date so she could gab with another person over her feelings for Dale. She's like "Zach is giving off a weird energy" meanwhile she's the one talking about someone else the entire time. MAYBE IT'S YOUR ENERGY, CLARE.
Towards the end of the date Clare leans in for a kiss, and you can tell the moment she realizes Dale might consider this cheating because she immediately pulls back. Clare says Zach was the one to pull away and Zach says Clare was the one to pull away, but the only thing I clearly remember from that moment is Zach grabbing her by the neck forcefully and me making shocked eye contact with my dog at his audacity. 
Look, I get that he's frustrated by Clare's mixed signals, but there's really no excuse for the way he grabbed her just then. And him storming off in those slippers of his is making it even harder for me to sympathize with his plight. Sorry, Zach, it's a no from me, dawg. 
Clare uses the kiss that wasn't a kiss as an excuse to get out of going on another date with someone who isn't Dale. Not only does she refuse to go on the date, but she forces Chris Harrison away from his Skinny Girl Marg to go dump him for her. 
ZACH: So, here's what happened.
CHRIS: Yeah, I don't need to hear the details, man. 
He really doesn't, Zach! He barely gets paid enough to hear details about Clare. 
The Second Group Date
I guess Clare decided to put on her big girl panties today and fulfill the terms of her contract, because not only is she going on the group date, but she didn't even try to smuggle in Dale! Progress! 
For this group date the men are challenged to perform at a live comedy roast, and by "live" they mean in front of the hotel's cleaning staff and the other half of the men on Clare's season. So, I guess Dale will be joining us for this group date. Touché, Clare. Touché. 
Okay these guys look a little too smug writing out their jokes. I'm worried they think reposting a viral meme without giving proper credit is "comedy."
Dale quickly becomes the butt of every man's joke. Their punchline? That Clare… likes him? Oooh, sick burn, boys! Bennett uses his roasting time to enact a smear campaign against Dale, the likes of which have not been seen since his senior year at Harvard when the social chair of his frat forgot the lavender extract for the cocktails at their rush event. You, sir, are on his list!

That "zing" will live in my nightmares. 
Wow, Clare got dressed for the cocktail hour and actually wants to talk to the men? Color me surprised. She grabs Bennett first and it's quickly established that she's not interested in learning any intimate details about Bennett, she really just wanted to grill him about Dale. To his credit, Bennett does try several times to steer the conversation away from Dale, but to no avail. And Bennett's not the only one she does this with! Clare grills every single man at the cocktail hour about Dale, and I'm starting to understand her motivation for attending this group date now… 
It's at this point in the episode that the men are realizing that Clare has clearly already picked a winner and there's no real purpose for them to be on the show anymore. You know, aside from the free vacation, unlimited pool and sun access, the free-flowing alcohol, and promotion of their Instagram handles. But, you know, SHAME ON YOU, CLARE, FOR TORTURING THEM LIKE THIS!!
Just before the episode ends, we hear Clare talking to a producer and she lets slip the word "fiancé" in reference to Dale. So, is she already engaged?? Or is she just manifesting this engagement energy? If they're already engaged, then are we even doing here, ABC?
And with that existential question, I'm outtie! We'll have to wait until next week to see if the men are able to pull of a successful mutiny and secure themselves a new bachelorette or, at the very least, they come up with some sicker burns for Dale. Tbh I'm not hopeful for either. Until then!
Don't miss out on anything happening in Bachelor Nation. Subscribe to our weekly newsletter here. 
Images: Giphy (4); @thebetchelor /Instagram (2); ABC (1)
The Best 'Bachelorette' Recap You'll Ever Read: Show Us Your Balls
Welcome back, friends, to your regularly scheduled Bachelorette recap! For those of you who missed last week's episode, congratulations! You're not better than me. Here's what you missed: despite its usual difficulty vetting contestants each season for racism and toxic masculinity, The Bachelorette somehow managed to thoroughly vet each and every man vying for Clare's heart for an extremely infectious disease in the amount of the time it takes for a blowout to go to sh*t. Seems very chill. Other things that feel permanently seared into my brain: Clare coming dressed for her big Bachelorette debut like she walked right out of the lyrics to Taylor Swift's "Mirrorball," hearing Tyler C blubber "but his DMs!", and watching Clare mentally sift through the one improv class she took in undergrad when Dale stepped out of the limo and she had to pretend like they weren't actually dating already. Fun!
Which brings us to this week's episode. We start with a close up of Clare lounging by the pool asking the viewers back home if we think Dale likes her or if he likes likes her. Christ.  
The First Group Date
So does Chris Harrison not even read the date cards anymore? He's like, "welcome to the house guys, I'll just leave this scrap of paper here and hope one of you knows how to read something longer than a 134 characters!" Oh, sweetie. Why would you ever assume that? 
Clare shows up to the group date, and once again I'm going to need to speak to the manager of her wardrobe team this season. I mean, why is she dressed like the head of a Girl Scout troop?? And not even a cute one! Phyllis Nefler would be AGHAST.
I'll be seeing those khaki green shorts in my nightmares.
This date is all about the men learning love languages, which I'm all for. Knowing your love languages are important, as it helps you communicate with your partner and better understand their needs. It's nice to see that they're taking this whole mature bachelorette thing seriously and aren't planning any super gimmick-y dates. But just as I'm about to applaud ABC for their maturity I see that their version of "love language" involves a set they stole from a local high school's rendition of  Romeo and Juliet. So, I guess I'll go shave my back now. Touché, ABC. Touché. 
As much as we're told this is a group date, the main focus is clearly Dale. He steps up to the papier-mâché  tower with all the confidence of a man who has only played one actual minute of professional football in his entire adult life. He says something about wanting to give her everything he has physically, so I guess his love language is boning? Subtle, Dale. Real subtle. 
DALE: I'll give you everything I have.
ALSO DALE: 

Look, it's not that I dislike Dale exactly. It's just that he's SO boring. He's definitely attractive, don't get me wrong. But that's good for a two-episode character arc on Riverdale, not as the only defining quality in the man you leave your sponcon deals for. 
Clare says it's been a while since a man has been kind to her, and I love that the men are all nodding in unison as if none of them have ever left a girl on read before. Please. 
Apparently part of learning love languages involves gifting Clare with loose bits of trash the men found in their hotel rooms. Wow, this is bleak. I'm half expecting one of the guys to be like, "and here's this complimentary soap that made me think of you. Not complimentary in the sense that it was free with the room, but complimentary in the sense that I am complimenting you with it." Christ. 
And finally, the last love language the men learn about is touch. I'm guessing ABC was hoping this would make for some hot, romantic moments, but last time I saw this much giggling and caressing on my screen it was from a documentary on the underground world of professional tickling. 
Dale steps up to the plate and Clare immediately has a small orgasm. Why is she sighing that much! Clare, you're in public!  
MY ROOMMATE: Did they date before the show or did they just DM?
ME: Is that not the same thing?
Asking for a friend!!
As we move into the cocktail portion of the evening, Clare's expectations are high. And why shouldn't they be? She just spent the better part of an afternoon being showered with adoration and praise—praise I'm sure that wasn't at all manufactured by an ABC intern holding up helpful cue cards with potential compliments written on them behind Clare's back.
Guys, I want to f*cking disintegrate into my couch. WHY IS NO ONE ASKING TO STEAL HER FOR A SEC?! She's like, "so, should we get the night started??" and it's CRICKETS. They do know this is the part where they're supposed to pretend to be interested in her, right? Damnit, where are those cue cards when you need them!
Harvard takes pity on Clare's groveling and offers to spend five minutes alone in her presence. You're a real prince, sir! Despite the fact that he was the only one to show an ounce of interest in her, Clare can't focus on their conversation because she needs to go pick a fight with her boyfriend Dale for not whisking her away like he's contractually obligated to do. 
Also I love how Clare just ditched Harvard to scream at the other guys and then doesn't even go back to him. I guess she was done talking about how his love language is his timeshare in the Hamptons. 
Speaking of which, now that Clare and Dale have run off together I'm starting to think this was maybe her plan all along… 
DALE: Why do I scare you?
CLARE: You scare me because I'm worried about breaching my contract with ABC.
You're right, that's downright terrifying. 
The rest of the evening carries on uneventfully. Clare has some meaningful conversations and slow dances with Riley to a knock-off version of Boyz II Men, which weirdly wins him the group date rose. 
Jason's One-On-One Date
Jason gets the first one-on-one of the season and I know this not because Chris Harrison graced us with his presence, but because, once again, a contestant was made to read his own date card. Look, I'm starting to think Chris didn't even need to come out of quarantine for this. Couldn't they just have Zoomed him in for his allotted 20-60 seconds of snarky commentary? 
Clare wants Jason to write a letter to his younger self before their date, because there's no sexier form of foreplay than assigning homework. Well, if they didn't wish the bachelorette was an illiterate 22-year-old Instagram model before, they certainly do now. 
Guys, I don't even know what to make of this evening. First, they scream into the night to purge themselves of their past traumas, then they read aloud negative words exes have called them… and this is a date? This is usually an activity I reserve for the hours of 2-3am after drinking two bottles of wine and FaceTiming every man in my phone, but I guess we're defining everything a little differently in quarantine. 
Oof, Jason starts listing some things people have said about him, and he might as well be regurgitating words under the Merriam Webster definition for "sociopath." He's like, "people have said I'm manipulative, cold, and mean, can you believe it?" And it's like, well what is the context here? Did someone call you cold and mean after you beat them up, because that would be valid. I'm gonna need a little more from you here, Jason. 
Finally, they read the letters they wrote to their younger selves, and I'm starting to understand why Clare has been single for so many years. Daddy issues make her wet. 
JASON: *reads from his letter*
CLARE:


Okay, is Clare getting paid for the therapy she's giving him? Because she absolutely should be. 
Listening to Jason discuss the demons from his childhood is weird because I'm not used to seeing sincerity with this franchise. Like, he might not even be reading from cue cards!! I feel like I'm taking crazy pills!
This burning of Clare's dress from Juan Pablo's season feels random, but I like that Jason is into pyros. Somehow when I do things like that with a guy it gets twisted into being "arson" and "in need of police involvement," but Jason chalks it up to a fetish. It's nice to know there are still good ones out there!
JASON: I'm glad you burned that dress, it was fugly
HAHAHA JASON. You can't just say that to her face! This is why people call you cold and mean!
The Second Group Date
Clare starts the second group date off by declaring she needs a man with balls, and what better way for the men to prove their toxic masculinity than a sadistic game of dodgeball? The men are broken up into two teams and a lot is on the line. By "a lot on the line" I mean literally nothing. Seriously, the stakes could not be lower. We're told that the winners will get to move on to the cocktail portion of the evening, while the losers have to endure being emasculated on national television. Fun!
Sensing that their pride and fragile masculinity aren't high enough stakes, Clare tells us that she would like to up the ante by turning this into strip dodgeball. STRIP DODGEBALL?! At the mention of potential nudity, Chris Harrison lets out a small squeak of abject horror and then pointedly looks at the producers off screen with eyes that say "I don't get paid enough for this sh*t." You and me both, buddy. 
Let's keep in mind that half the men on this date are or were professional athletes at one point in their lives, and now they're here. Wearing nothing but their jockstraps in front of God and Chris Harrison at a resort gym. Oh, how the mighty practice squad players have fallen.
Clare decides to throw the blue team a bone by saying she'll even the playing field: the red team has to strip too!! I'm sorry, but is this an orgy? These are the kinds of things my mother warned me about when I told her I was moving to Bushwick. 
Live footage of Clare's dodgeball date #TheBachelorette pic.twitter.com/FvLEXOQcHL

— The Betchelor🥀 (@betchelorpod) October 21, 2020
Clare declares the game over after the blue team, stripped of their dignity and their little blue thongs, has been thoroughly ogled by her. Honestly, there's really no need for them to go to the cocktail hour now anyway. She got to see their d*cks. That's really all the info she needs at this point in the season. 
The cocktail hour is super blah. Having all bared their, um, souls, the men are now looking to make deeper connections with Clare. Plus, they heard from Jason that she's really into emotional trauma porn. I mean, I'm guessing that's the reason for why Chasen decides to make a sob story out of being short. He's like, "at one point in my life I wasn't 6" feet and I played video games and people made fun of me for it." Short and played video games? So… he was 12? His trauma is that he had an adolescence. Got it. 
CHASEN: They called me hermit crab!!
EVERY WOMAN IN AMERICA WHO HAS SURVIVED THE NUCLEAR WARFARE THAT IS 7TH GRADE: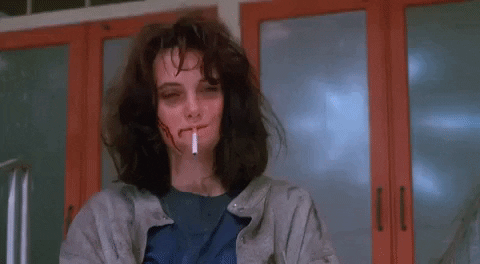 Mr. Wildlife Man whose name I can't remember and will henceforth be called Ranger Rick for the remainder of this recap, decides to crash the cocktail party despite being a dodgeball loser. Why do I feel like the first thing he's going to say upon arrival is "look, I'm not a shower, I'm a grower." 
Ranger Rick says he's "breaking the rules" for Clare. I think I'd be more inclined to believe this "rebel" act if he didn't just soil his khakis at the sight of five grown men confronting him about the sanctity of dodgeball game outcomes. 
On his way out, Ranger leans in for a kiss AND SHE GIVES HIM THE CHEEK?? Hahahahahahaha. Oh god, that's so painful to watch. Do we think this is more or less humiliating for him than having to strip to a g-string on national television?
Clare tries to save the evening by hanging out with Brandon, and that promptly blows up in her face. He makes the mistake of saying that he came on the show for her but all he knows about her is that she's hot. Honestly….. I don't think it's that horrible of an answer. At least he didn't say I hated her fugly green dress, amiright Jason?
And while it's not that bad of an answer, I sort of understand where Clare is coming from with this temper tantrum. Like, he could have said ANYTHING else. He could have said "that dodgeball thing was super funny" or "your dog is cute" or "I want to know more about you than just what I've seen on TV,"  but instead he settled for an easy answer, and she's too old for this sh*t. She wants more from a connection than "you're hot." She wants romance and commitment and for Dale to talk dirty to her in that monotone, robotic voice of his. God, Brandon, get with it!!
The group date ends with Chasen and his hermit-sized hands getting the rose. He's really showing those middle school bullies now! They may be selling a pyramid scheme on Facebook, but he is the pyramid scheme, bitches!!
The Rose Ceremony
Yosef is still throwing a fit that this show has mild nudity on it. He says that after the stunt she pulled on the group date, he's lost all respect for Clare. He calls her "classless" and does so with a straight face as he stands shirtless in front of the cameras.  K. 

Wow. For once I have no complaints with Clare's ensemble. It's sleek, it's chic, her boobs look great. Carry on. 
Clare grabs Ranger Rick first and apologizes for her dismissal of him on the group date. He just has to understand that had she shown him an ounce of kindness that mob of khaki wearing men would have drawn and quartered her on live television. You get it, right?
The rest of the rose ceremony is all about Dale. And by "all about Dale" I mean "all about the back of Dale's throat." Seriously, that is a LOT of tongue. I fear for Yosef's delicate sensibilities. What if he were accidentally to happen upon this scene! Shield your eyes, Yo Yo! 
And that's all she wrote, kids! We'll have to wait until next week to see the rest of the rose ceremony and if Yosef ever self-combusts at the sight of Clare and Dale's writhing bodies. Until then!
Don't miss out on anything happening in Bachelor Nation. Subscribe to our weekly newsletter here. 
Images: ABC/Craig Sjodin; Giphy (3); ABC; @thebetchlor /Instgram (1); @betchelorpod /Twitter (1); @bachelorusaspoilers (1)
A Breakdown Of Clare's Contestants On 'The Bachelorette'
Six months ago, we watched as Pilot Pete's tragic season of The Bachelor came to an end, and hoped that a brighter day might be just around the corner. We no longer had to watch Peter be the least decisive man in America every Monday night, Hannah Ann and Madi were free to live their best influencer lives, and Clare Crawley was ready to get things in Bachelor Nation back on track. Then… Well, you know what happened after that, and here we are in October still waiting for Clare's season to premiere. 
That fateful premiere night is now less than two weeks away, and ABC finally gave us something real to talk about this week, when they released the official contestant bios for the men who will be competing for Clare's heart (and probably Tayshia's heart too, TBA). I will say that this year, ABC made the men slightly more difficult for us to roast, but nevertheless, we persist. As always, we're breaking down the contestants on the season, so you can fill out your brackets and speculate what the f*ck will actually happen on this historic season.
AJ
28, Software Salesman, Playa Del Rey, CA

We're starting off this group of Instagram model hopefuls with someone who, dare I say, looks normal?? Has ABC actually learned to stop casting a bunch of male models (but why male models) and trying to convince us they are actually here for love? I do feel like AJ is going a bit far in the other direction, basically admitting he has a thing for cougars: "AJ certainly does not steer toward younger women and is very excited to pursue a woman like Clare". Ironically, though, he has a fear of tigers, which means he'll never binge Tiger King with you. 
Ben
29, Army Ranger Veteran, Venice, CA

Ben is a "sweet midwestern guy" who looks like he would be anything but sweet when he gets cut off at the bar. Ben is giving me slight Chad Johnson vibes since his favorite indulgence is an ice bath, as in, the thing athletes do after a workout to recoup. That's your indulgence? Mine is ice cream, but close, I guess. He also once flew across the country to see a girl he'd never met in person before… wait a minute. Ben, you can't count what you're going to do on the show towards your bio! I'm actually kind of concerned that he's done that before.
Bennett
36, Wealth Management Consultant, NYC

If you don't offer to split the bill on your first date with Bennett, he will be contacting his attorney and send you an invoice. I'm guessing that Bennett was a fat kid growing up, because his bio alludes to him growing into himself and says he hasn't always been "this successful and good looking." One of his hobbies is walking the High Line in "his favorite Belgian loafers", which just continues to fuel the "do you know who my dad is" vibes I'm picking up on.
Blake Monar
31, Male Grooming Specialist, Phoenix, AZ

Move over, initials, because we're getting full last names with these guys! We have not one, but two Blake M's, so I can't wait to see how this will play out on camera. Our first Blake M is an athlete who was forced into retirement due to a debilitating injury, which I'm sure casting ate up. I really couldn't find anything wrong with this Blake until I got to this sentence: "Blake's dream woman is incredibly secure in herself and has done the work to become the best version of them possible." I just feel like the type of guy who says this is the type of guy who will call you crazy when you call him out for talking to other women…
Blake Moynes
29, Wildlife Manager, Hamilton, ON

Other Blake M. seems super outdoorsy, and is from Canada, which is a huge plus right now. But I'm getting some red flags because Blake all but says that he's only looking to settle down because all his friends are wifed up and now he has nobody to hang out with. That's something you admit after six weeks of dating when you won't bring her around to meet your family, Blake! You don't lead with that!!
Brandon
28, Real Estate Agent, Cleveland, OH

Ok, now we've reached the male model coalition. Brandon hates "Debbie Downers" and never wants to see the girl he's dating cry. Brandon definitely has "good vibes only" on his dating app profile and will hold you to that. I hate him with pretty much every fiber of my being.
Brendan
30, Commercial Roofer, Milford, MA

Brendan, whose eyes are boring through to my soul, is "all about that initial attraction when meeting a woman." In other news… he's a straight guy. Groundbreaking. His high school friends call him "BMoney" which means that nobody has ever called him BMoney and he has been trying to force that nickname since the tenth grade. Stop trying to make BMoney happen!
Chasen
31, IT Account Executive, San Diego, CA

And here I thought Chasen is a fake name only used in memes to satirize millennials! Chasen's nickname is "Wolverine" because he recovers and heals quickly, and not at all because he will cut you. He also "loves women who take pride in staying fit," so god forbid you eat a granola bar in his presence.
Chris
27, Landscape Design Salesman, Salt Lake City, UT

Chris's goal is to travel to 200 countries and still has 180 to go, which is like me saying my life aspiration is to become a millionaire with my $200 in my bank account. I can't fault the guy for dreaming big, at least!
Dale
31, Former Pro Football Wide Receiver, Brandon, SD

I mean, what do I say about Dale that isn't a spoiler? He's so hot I could die, he loves Oprah, he's an ambassador for the Special Olympics… I'm beginning to think Dale is not actually a real person, but rather, a simulation of every woman's masturbation fantasy. The only real con is that he's from South Dakota.
Demar
26, Spin Cycling Instructor, Scottsdale, AZ

Demar is "diligently on the hunt" for his wife at only 26 years old, but his dream is to be a DJ on the Las Vegas Strip. The fact that he can't understand why those two goals are mutually exclusive is probably why he's still single.
Eazy
29, Sports Marketing Agent, Newport Beach, CA

Diggy was one thing—can you imagine going to your dad like, "Dad, this is my fiancé, Eazy." Another footballer, Eazy has "dreams of world domination". Weird flex, but okay. If you want to be the Pinky to his The Brain, then he's the guy for you. 
Ed
36, Health Care Salesman, Miami, FL

In true Miami fashion, Ed is "looking to find a woman who has natural beauty without looking overly fake." I'm sorry, but guys who say this are just f*cking dumb. They think Kim Kardashian's everyday contour is a "natural" look and don't even know that eyelash extensions are a thing. Ed would be shocked to find out how many women in New York City have subtle lip injections.
Garin
34, Professor of Journalism, North Hollywood, CA

Garin sounds extremely fun, but not at all ready to be in anything resembling a serious relationship. Case in point: he admits he loves being the center of attention, spends his free time DJing, and likes being the source of energy for the night. My "here for the wrong reasons" radar is going off, but at least he'll be fun on Paradise. HMU if you want to take shots, G.
Ivan
28, Aeronautical Engineer, Dallas, TX

Ivan is a "recovered Crocs enthusiast", proving that beauty does not equal brains. Ya hate to see it. He says "intelligence is a huge aphrodisiac" to him, so hopefully he's not the kind of person who makes being a "sapiosexual" a huge part of his personality. Does anyone outwardly admit they prefer dumb people?
Jason
31, Former Pro Football Lineman, Arlington, VA

Jason likes to drink coffee in bed, meaning he lives on the edge. Then again, he likes to spend his time visiting Arlington monuments, so he's kind of like my dad. The man has got range!
Jay
29, Fitness Director, Fort Lauderdale, FL

Jay, The Bachelorette's own Tom Haverford, says "every song Drake puts out is a banger." Of all the things you would want to communicate about your personality, why put that? No word on if Jay also calls eggs "pre-birds" or "future birds", but I'm standing by and will update this piece if necessary
Jeremy
40, Banker, Washington, DC

Jeremy looks exactly like what I would expect a 40-year-old banker living in DC to look like. He says his love language is "witty banter", which means he also probably thinks he's not an asshole, he's just sarcastic and honest, and he loves having fun. He also says he hates Instagram models, both male and female, which is just what every aspiring Instagram model would want you to think.
Joe
36, Anesthesiologist, NYC

Joe is a COVID-19 survivor, so I am going to try to limit my roasting. I'll say this: his favorite childhood game is Scrabble, which paints a picture of a pretty bleak childhood. What, no Sorry? No Trouble? No Candyland? You played an educational vocabulary game for fun??
Jordan C
26, Software Account Executive, NYC

I really respect Jordan C walking out of the set of Hitch and right onto The Bachelorette, with his open shirt, chain necklace, and thin-framed glasses. Jordan "dreams of owning a dog named Maverick" which is not really a difficult dream to achieve, even in NYC. Everyone I know has a dog. You can do it, man!
Jordan M
30, Cyber Security Engineer, Santa Monica, CA

Jordan M is 6'8", which should allow him to coast through the first few weeks unscathed. He likes staying active and hiking (yawn), but also participates in hacking competitions in his spare time. I can't decide whether that's hot or scary, but if he really wants to impress us, he should like, hack into ABC's computers and rig the season to his benefit. (Or I can think of another thing he could hack…) His favorite Sunday activity is cleaning, which means if Clare doesn't pick him (she doesn't), the women of Instagram will snap him up in a heartbeat.
Kenny
39, Boy Band Manager, Chicago, IL

Kenny manages boy band cover bands for a living (yes, really), and his bio contains not one, not two, but THREE NSYNC puns. Remember, Kenny manages cover bands, so he has nothing to do with the actual NSYNC. Kenny is looking for a woman who is "not controlling, fake or wrongly opinionated," which means he's got a healthy track record. Yikes! Big Luke P vibes. Kenny also hates cheese and thinks the ideal time for a date is Sunday morning, so he already has three big strikes against him. Hopefully, Clare eliminates this psychopath immediately.
Mike
38, Digital Media Advisor, Calgary, Alberta

Mike is extremely Canadian: he loves skiing and ice hockey, he's a member of a Shania Twain fan club, and he also claims to be very nice. Honestly, that all sounds pretty delightful (minus the skiing), but Mike has to go and ruin it by saying that if he could live in any time period, "he would live during the Jurassic years so he could roam through life with the dinosaurs." This is like, the worst possible answer to this question, though I guess I respect the creativity because I've never heard that terrible response before.
Page
37, Chef, Austin, TX

Assuming Clare doesn't end up choosing Page, I'd like to throw my hat in the ring. He's apparently an accomplished chef and "cannot relate to people woh like football". Same. The one thing that makes me nervous is that he "loves to hang out with his buddies and debate social and political issues." It's too soon to know, but let's hope that doesn't skew into Garrett territory.
Riley
30, Attorney, Long Island City, NY

It feels weird to specify that Riley lives in Long Island City when everyone else just gets to say NYC, but maybe he just has a chip on his shoulder about not being able to afford Manhattan rent (same). His bio talks about "the grind" of working as a medical malpractice attorney—not exactly the profession I think of when I think of "the grind", but sure. Riley loves baseball, but he f*cking hates museums, with his bio saying "please don't ask him to go to a museum with you because that's not going to happen." Who hurt you?
Robby
31, Insurance Broker, Tampa, FL

I know in my heart that this man is not Robby Hayes, but I still feel like he could be Robby Hayes. Have we not been through enough in 2020? This Robby played college baseball at FSU before moving home to work for the family insurance company. He now "splits his time between Tampa and Los Angeles," so he's primed and ready for his career as an influencer to take off. Robby is looking for a woman who "has a sweet personality and won't mind that he spends his Sundays on the golf course," because this is still 1950, apparently.
Tyler C
27, Lawyer, Morgantown, WV

I have to say, I feel like being a Tyler C at this point in the Bachelorette timeline is a big disadvantage. Our beloved Tyler Cameron left some really big abs to fill, and I just don't see this self-described "Matthew McConaughey stan" from West Virginia living up to his legacy. His bio says that growing up, he "rarely left his bubble and wasn't very social," so honestly, he might actually be thriving this year. But this bargain bin Tyler C really loses me when he's described as "a badass lawyer who says he is a businessman by day and cowboy by night," which sounds like the plot of a new NBC drama that will get canceled after three episodes. Tyler just "needs a cowgirl to ride off into the sunset with," and I need a f*cking drink.
Tyler S
36, Music Manager, Georgetown, TX

Moving on from Tyler Cameron's shadow, we have Tyler S, who is finally putting himself first after years of managing his brother's music career. His brother, Granger Smith, is a country singer with over a million monthly listeners on Spotify, so it's not surprising at all that he's actually performed on an episode of The Bachelorette before. Tyler is a big family guy—his bio contains the word "mama" twice—and his stipulation for a partner is that she should be "willing to adopt his family as their own." Is this a family or a cult? 
Yosef
30, Medical Device Salesman, Daphne, AL

Yosef's reason for coming on the show boils down to bitterness, and I'm loving his energy. Basically, he got married at 24 and had a daughter, but the marriage didn't last. His ex-wife got remarried in February, and "while he is happy for her, he says now it's his turn to find love." This is the biggest f*ck you move ever, and I love the unabashed pettiness. Yosef's fun facts are a wild ride, ranging from the fact that he "loved his Velcro sneakers" as a kid (join the club), to the fact that he "was once catfished on a dating app" (again, join the club). Why do I feel like his entire personality will be his divorce?
Zac C
 36, Addiction Specialist, Haddonfield, NJ

I can't help but feeling that Zac C looks like he's trying to sell me something, and that something is our Lord and Savior, Jesus Christ. It's just something in the eyes, I think. He is a proud sneakerhead, which I find a little hard to believe given that dad polo. He also "prefers to keep it old school and gets his news from reading the morning paper", which sounds a lot more like it.
Zach J
37, Cleaning Service Owner, St. George, UT

There had to be at least one stalker in the cast, and Zach J proudly admits that he's had a "major crush" on Clare since Juan Pablo's season. He's adamant that he's "only here because he believes Clare is the perfect woman for him," so I have a feeling things could get rough for him after a couple episodes, depending on how the spoilers pan out. Zach is also "obsessed with gum and Chapstick," but "HATES jazz music." I'm just picturing this guy furiously snapping his gum and applying lip balm while stealing Clare away from all the other guys, and the producers troll him with jazz music scoring. Can't wait.
Don't miss out on anything happening in Bachelor Nation. Subscribe to our weekly newsletter here. 
Images: ABC/Craig Sjodin (32)