The Best 'Bachelor' Recap You'll Ever Read: Off With Her Head
Gather 'round, boys and girls, for a tale as old as time: boy meets girl, boy falls for girl, boy asks girl if she… *checks notes* exchanges sex for money? And people say The Bachelor isn't a source of good wholesome fun! 
When last we left off, our favorite producer plant/mental health wellness queen, Vibrator Girl, had just let Matt in on a fun little house secret: if you put 20 women in a room together and give them nothing but time and low-calorie wine, they will find cruel and unique ways to ruin each other's lives. Case in point: Anna. Though she spent the first three episodes of the season doing nothing but giving me nightmares with those veneers, last week she decided that the best way to get a man's attention is to sacrifice the reputation of her competition over the burning flames of a sex-shaming rumor. 
You'll recall that she came up with this truly wild rumor that the new girl Brittany is one of Chicago's most elite escorts. First off, Anna, sex work shouldn't be something shameful, so even if this rumor were true, what's your point? Secondly, I'm pretty sure the validity of this rumor can be traced back to a singular Instagram DM from a Russian bot pretending to be a 21-year-old fitness influencer named Carli. I'd like to see the receipts, Anna!
The Rose Ceremony
Which brings us back to the present. It's a new week but hostility is still running high. Surprisingly, Victoria does not look completely horrible. Her hair is shiny, her makeup is flawless, and I can't even see one bra strap. There's nothing that gets you that good glow like sucking the will to live out of a twentysomething named Brittany, amiright V?
At the rose ceremony Matt gives a speech that addresses the "mob mentality" in the house. Sadly, he does not start off his speech with "hell no, I did not leave the South Side for this" and it is a missed opportunity. For shame! 
Matt pulls Anna aside to get to the bottom of this rumor, and I truly can't wait for her to explain herself. How do you spin "I'm trying to ruin a girl's life but in, like, a fun way" to a man you're also hoping to share a life with eventually?
ANNA: I'm very popular in Chicago. It's why so many people were messaging me about this girl before coming on the show.
ME: 

Hahahahaha. Okay, Anna, you gotta stop leading with the fact that you heard this information on Instagram. You're not helping your case.
Matt finally learns the nature of the rumor (that Britt is a supposed escort) and I love how aghast he's pretending to be. I'm not buying that you've never hired an escort before, Matt. I'm just not. 
PRODUCERS: *describes the definition of an escort to Matt off camera*
MATT: That's… illegal?
As Anna pleads her case to Matt, Victoria is in the process of throwing the remnants of Anna's character completely under the bus. She's like, "you know Anna was being super harmful with those comments about Brittany being an escort." Yeah, and I'm sure your comments about Brittany being a "stupid hoe" were just all in good fun!

Matt lays down the hammer and sends Anna home almost immediately. Tbh I've never been more turned on in my life. Actions actually having consequences? Matt, you're speaking my love language, sweetie. 
This rose ceremony has to be the biggest mood killer for Matt. He's just trying to get some wide-eyed kisses and these ladies are asking him to mediate the drama at their sisterhood retreat. The ladies are still not pleased with the "safe space" Matt tried to create by sending home Anna. He still needs to behead the actual snake: Victoria and her booby tape. 
MATT: And when you said Ryan was hoe for being a professional dancer—
VICTORIA: That was taken completely out of context!
To be fair, I think she said Ryan was a "f*cking hoe", so get your facts straight, Matt!
Okay, Victoria's logic is painful to me. She's got all of the deductive reasoning skills of a drunk girl trying to finagle another tequila shot out of the bartender despite the fact that her nipple is a little bit out and she can't remember the word for "shot" and keeps calling it a "baby drinks."  
I love that throughout all of this Katie hasn't owned up to sh*t. She's standing there watching the mob of mean girls devour each other whole while remaining completely untouched and I LOVE IT. She started this entire thing, and not only has she been able to keep her name out their mouths, but she managed to get rid of all her competition in the process. Ladies, we are in the presence of a queen. 
KATIE AT THE ROSE CEREMONY RN: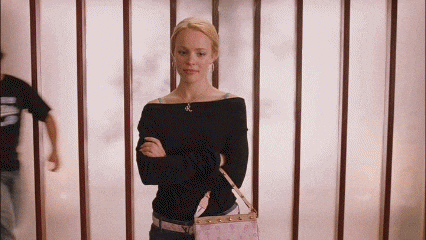 Ah, I see that Victoria is back to looking like sh*t. All is well in the world again. She shows up to the rose ceremony looking like a waterlogged mess, and I think she knows her time is almost up. 
Here's the rose ceremony body count:
Miss Puerto Rico

Mari

Lauren

…QUEEN V?!?!
Not only is the wicked bitch of the west going home, but BOY does she go out with a bang. She tells Matt that she feels sorry for him, and I just audibly gasped so loud my dog startled awake. She's like, "he didn't even say anything, he just stared at me!" and it's like, yeah girl, your entire bra was out. What else was he supposed to do!
View this post on Instagram
Wow wow wow. I can't believe Queen V is finally gone. On her way out she boldly declares that she will "never date another Matt again" and I think I can safely speak for all Matts when I say they're fine with that. Good luck though, Vicki!
Rachael's One-On-One Date
The next day is like the calm after the storm. Some girls are finally feeling safe enough to stop sleeping with a makeshift shiv under their pillows. Others are just glad they made it out of the rose ceremony with their eyelash extensions still intact. Kit tells us that she's hoping things will be "less dramatic" in the house. I really hope with Victoria gone, Kit can finally grow into the villain I always knew she could be. She just has the face of someone who tortured people at boarding school. Does she not?
Rachael gets the first one-on-one date of the week and Matt treats her to a shopping spree. Every season they do at least one Pretty Woman shopping date and it's like, what does this date even prove about your partner? That she appreciates a nice romantic swipe of your black card? That he's very into the color beige? That's not even Matt's real money! 

I mean have you ever seen so much beige in your life!!
Side note: Did Matt only pack turtlenecks for this trip? Why is he always wearing these on dates? What is he hiding under that extra fabric? TELL ME!!!
I love how a mere 24 hours before, Matt was vowing to create safe spaces for the women and now he's making Rachael walk into a room full of girls armed with nothing but her wits and 20 bags of designer clothes. He might as well have given her a paper cut and shoved her into a shark tank.  
Rachael says something about falling for Matt and it's like honey, baby, sweetie, no. You aren't falling in love with him. That's just the serotonin from the shopping trip talking! She gets the date rose and, I'm sure, a special place on MJ's hit list.
The Group Date
The big group date this week takes place on a farm where the women are instructed to do various farm tasks by a man known only as "Ty." Sketch. He's either a very strangely branded farmer or a man whose kink involves watching hot millennials ruin their hair extensions with horse feces. It's hard to tell. 
Matt takes it upon himself to remind the ladies that he's from Raleigh, NC and he's just a country boy at heart. As a person who is also from North Carolina, I can tell you right now the closest Matt has ever come to a farm animal was the time he walked through the Dixie Classic Fair. You know how to longboard, bro, you're no bumpkin! 
Watching these women ruin their gel manicures as they shovel sh*t is truly putting years back on my life. Ladies, thank you for your service. I needed this. 

JESSENIA: MJ is ~chickening~ out
Jessenia, sweetie, leave the jokes to the professionals. 
Not much else happens on the group date. Apparently mud and manure are turn-ons for Matt, because he uses this date as an opportunity to reenact some farmer porno with any girl willing to ruin her hair extensions with a roll in the hay. For the most part, though, the date focuses on MJ's reckoning. During the cocktail portion of the evening, Matt confronts her about being one of Victoria's minions. He wants to know her specific role in mean girl mob. Like, did she take part in the verbal abuse or was it more of a slut sneeze situation?
Here's the thing about MJ: I find her to be stunning, but her personality is surprisingly off-putting. She looks like she should be in a Free People ad, but then she opens her mouth and I have the immediate urge to hand over my keys and wallet so nobody gets hurt.
MJ: I heard one of you called me an antagonist?
ALSO MJ: 

Ok, she is TERRIFYING. I would not want to cross her in a dark alley. I feel like she must be hiding some booby traps in those ringlets of hers. Good luck dealing with that, ladies!
Kit's One-On-One Date
Kit gets the second one-on-one date of the week and we learn that Kit is 21. I'll let that sink in for a moment… twenty.one. That means (if my math after three glasses of red wine is correct) that she was born in the year 2000. 2000!! It should be illegal for her to be on this show. The reason she hasn't found love yet is because her brain hasn't even stopped developing! I'm pretty sure her Bumble settings caps a suitor's age off at 23! This is absurd. 
Also, I totally forgot that Kit is the daughter of Cynthia Rowley (a super famous designer). Yet another reason it should be a crime for her to be on this show. She doesn't need ABC to find her a boyfriend. Eventually someone will come along who will love her for her money. She's all set!
KIT: My life is red carpets and gold Bentleys but I just want to be a regular girl
ME, A REGULAR GIRL: I wish gold Bentleys were on my list of complaints instead of  the broken-down Hondas I have to deal with. 
So… let me get this straight. Kit's sob story is that she has… white privilege? You guys, I cannot take Kit seriously. If Matt ends up with her, I'm rioting. 
MJ vs. Jessenia
In a shocking twist, we end the week with the announcement of a two-on-one date: MJ vs. Jessenia. In one corner, we have MJ, who looks like she would write that you like anal on a bathroom stall. In the other corner, we have Jessenia, who I was not aware was a contestant until she started butchering jokes on my television screen just this evening. How did this blood feud begin? With vicious name calling (and by "vicious" I mean using terminology found in a powder puff football game). Look, I'm not a fan of MJ by any means, but this drama is sooooo petty. Who cares about this varsity/JV thing? Did it end with Olivia Benson needing to be called onto the scene? No? Then I don't care about it. 
Anyway, catch you betches next week for what I'm sure will be the thrilling conclusion to this feud nobody asked for. 
Images: ABC/Craig Sjodin; Giphy (4); ABC (1); @tvgoldtweets /Instagram (1); @bachelornation.scoop /Instagram (1)
What's Really Wrong With This Season's 'Bachelor' Villain
The Bachelor is the TV show equivalent of a f*ckboy. Every season I vow to stop dedicating hours of my life to an experience that gives me more aggravation than actual pleasure. But after the final rose, I delude myself into thinking that maybe, just maybe, it'll be different next time. And as sure as an unwanted appearance by Ashley I., I'm back.  It actually is different this time, but not in the way I was hoping. My issue this season has nothing to do with the fact that Matt is a less-than-compelling lead. After all, this is a show built around mediocre men. The problem is with our villain. Coming off the literal garbage heap of Peter's season where producers couldn't even successfully produce a villain, this time they're overcompensating by force-feeding us Victoria, a contestant so over-the-top, she's practically a cartoon. Unfortunately, Queen V lacks all of the qualities that make for a truly great Bachelor villain.
She Lacks Complexity
Victoria is so outlandish, it's hard to believe she's anything other than a producer plant, sent to stir up drama and provoke the other contestants. This might actually be fine if it all didn't feel so one-dimensional. Past villains like Corinne Olympios and Demi Burnett were so fun to watch because they had layers. At first glance, both women seemed like they were only there to seduce the lead and piss off the other women in the process. But as we got to know them, each woman gave us a softer side. Corinne had a sweet relationship with her former nanny, Raquel, who was a mother figure to her. Demi opened up about the struggles she faced while her own mother was in prison. Despite their villain-like qualities, each woman was vulnerable, which, despite being a comically overused term on this show, is key to not only winning the lead's heart, but also being a good villain. Maybe we'll get to see a different side to Victoria. But for now, waving around a crown and calling every person that you dislike "toxic" for no apparent reason feels more like the kind of shtick that should end in a night one elimination, especially given the targets she chooses. Which brings me to my next point.
She Chooses Unworthy Opponents
Almost immediately, Victoria gets into it with her roommate, Marylynn. She claims Marylynn is "toxic" and "psychologically disturbed", even going so far as to tell Matt that Marylynn is bullying her. However, we're given no actual proof of this being the case. On the contrary, Marylynn is sweet, docile, and seems to get along just fine with the other women. She seems genuinely shocked when confronted by Matt about the bullying accusations and tries to respectfully work things out with Victoria. Victoria, on the other hand, refuses to even hear what Marylynn has to say, steamrolling her with the "bully" narrative and finally bringing Marylynn to tears.
Targeting the mild-mannered Marylynn is like trying to kill a fly with an elephant gun. It's unnecessary and, frankly, difficult to watch. Viewers enjoy a fair fight. Had Victoria been able to successfully spar with someone like Katie, it would've been far more impressive and entertaining, but she's ill-equipped. Instead, she prefers antagonizing contestants who are unable or unwilling to fight back, which is why she then set her sights on Sarah.
Her Toxicity Has Infected The Group 
We enjoy villains not only because they're entertaining and spice things up, but also because they serve as a foil to the hero and ultimately provide a comforting vehicle for "good" to triumph over "evil". What's been remarkable about this season thus far is that it's unclear who the "good guys" actually are. Aside from the real queen Katie, the rest of the contestants went from looking visibly uncomfortable around Victoria to piling onto her takedown of Sarah. As someone who wrote under the pseudonym Betchina George, I can usually appreciate a catty moment when it's warranted, but things went way too far there. Sure, Sarah was needy, and it was wrong of her to steal the other girls' time. But for the women to not only sit silently while Victoria mocked Sarah in the midst of her apology, but then gleefully join in on the bullying by threatening to make the rest of Sarah's time in the house horrible was totally unacceptable, whether they knew about her sick father or not.
Unfortunately, even with Sarah gone, the cattiness continues. Victoria has a new henchwoman in Anna, with the two delighting in the vicious rumor that new girl Brittany is an escort and cackling like Cinderella's stepsisters after Victoria calls Catalina, who by all accounts has done nothing to Victoria, "the dumbest hoe I've ever met". Not a good look.
Victoria: I'm an empath.
America:

Her Romantic Connection With Matt is Nonexistent
What's made many past Bachelor villains believable is their connection to the lead. Krystal Nielson stuck around despite being extremely polarizing because it was clear she and Arie had actual chemistry. We even had a villain win an entire season, because Ben Flajnik was unable to hide his erection affection for Courtney Robertson. The same can't be said for the connection between Matt and Victoria this season. He looks visibly pained calling her name at the rose ceremony week after week, and when they have had one-on-one time, the conversations we've seen have been totally superficial. Matt isn't exactly shy about making out with the contestants he's into, usually by attempting to engulf their entire face with his mouth. So far, he's given Victoria the kind of half-hearted hugs I begrudgingly gave to distant relatives as a child.
Actual Footage of Matt and Victoria Interacting:

The chemistry is palpable.
It's clear that this season is hitting differently when it comes to the usual villain trope. Maybe as we become savvier as reality TV viewers and the fourth wall breaks, it's harder to suspend our disbelief and easier to spot the producer prompts and manufactured drama we glossed over in previous seasons. Or maybe we're living in a political climate where we're tired of the constant negative rhetoric and glorifying those who seem to be mean for its own sake. Whatever the reason, it's becoming increasingly difficult to root for Victoria and almost all of the other women this season. I want to believe that she'll surprise us and redeem herself in the coming weeks, but it's The Bachelor. I've been burned before.
Images: ABC/Craig Sjodin; Giphy (2)
The Best 'Bachelor' Recap You'll Ever Read: The Girls Have Gone Wild
Well, betches, we are back for yet another week of The Bachelor, or as I like to call it these days, What New And Exciting Personality Will Queen Victoria Develop Next? Truly, it's thrilling to consider. 
Last week, we watched Victoria pull the single greatest PR stunt since Kris Jenner turned a sex tape into a billion-dollar career. She managed to not only redeem her middle school bully status within the house (while still looking and acting like the hungover raccoon she's always been) but she also managed to make the girl with the dying dad into look worse than Ted Bundy. I've never seen such a thing take place in this franchise. I mean, Victoria looks like someone better suited to be cussing out a gas attendant at a WaWa. She shouldn't be able to hold any sway over these ladies and their reputations! Make it make sense!
KRIS JENNER WATCHING QUEEN V DESTROY SARAH FROM HER LIVING ROOM, ALREADY ON HER SECOND BOTTLE OF CHARDONNAY: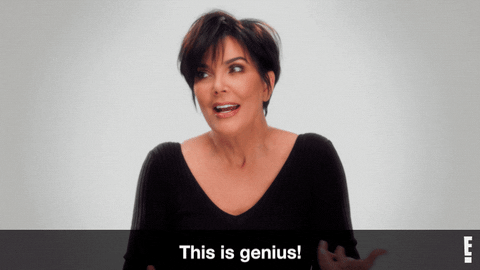 I will say, every week Victoria looks more and more beat up. Like, why does she look like she just escaped the Texas Chainsaw Massacre? Has Harry Potter destroyed one of her horcruxes or something? What's really going on here?
The rest of the group date from last week (because, yes, we still have to finish out a group date) goes about as well as can be expected. Matt looks like he would rather be in a dark room listening to "Drivers License" and sniffing Sarah's pillow, but he manages to muster up a small amount of energy to show up for the rest of the ladies. The way he puts it is that this is HIS journey, and he's not going to let anyone ruin it for him. I believe he stole that line directly from an episode of My Super Sweet 16 when Ava's dad refused to import foreign male models to act as eye candy for the occasion. It has the same energy, does it not?
MATT SOLDIERING ON THROUGH HIS BACHELOR JOURNEY: 

The only stand-out moment from the evening comes in the form of Chelsea, or as the viewers back home know her: the bald hottie. I know that came out a little callous, but I meant it with all the kindness in my heart (or at least whatever's left in there that hasn't completely festered). Chelsea is STUNNING, y'all. I mean I know she's a model, but still. Matt definitely agrees with my findings because instead of listening to Chelsea deep dive into her complicated relationship with her hair as a Black woman in a white society, he's trying to see how far he can slip that hand up her thigh. Matthew! Hands!!! 
The Rose Ceremony
We get a rose ceremony almost immediately, and the women are weirdly optimistic. They seem to think that Sarah was the only thing standing between them and their happy ending with Matt, as if there are not 18 other women still competing for his heart on this show. This feeling is only reinforced when every single girl in the house says they're excited to get their time with Matt tonight. Look ladies, optimism has no place on this show. The minute you show an ounce of happiness, production will be there ready and willing to burn down your childhood home if it means they can get some waterworks out of you to up their ratings. Don't be so naïve! 
Going into the rose ceremony, Victoria proclaims that she just needs a few minutes alone with Matt to solidify their relationship. Honestly, I think she's going about this all wrong. The less she speaks to him, the more likely she is to survive another rose ceremony. Nose to the ground, honey! Nose. to. the. ground. 
HAHAHAHAHA stop. Did Chris Harrison just break up their conversation by asking to steal Matt for a sec? Watch out, Chris. You don't know what Queen Victoria is capable of; better sleep with one eye open.
WHAT. WHATTTTT. NEW GIRLS ARE COMING TO THE HOUSE? Is this even legal? Also, Matt does not look excited about this at all. He was already barely holding off a coup before this, now he'll be lucky to escape his season with both his eyebrows after this development. 
CHRIS HARRISON: We're bringing in more new women for you, Matt! Isn't that exciting, buddy?
MATT:

The girls are coming in by the truckload, and Matt looks like he has seen less carnage on a football field during rivals week than what he's about to witness when he walks back into that rose ceremony. I mean, how is he going to explain Brittany's presence without being immediately drawn and quartered by the women? She walks in and tells him she wants to "make up for last time" and then shoves her tongue down his throat. BRITTANY! She might as well have slipped a condom into his wallet while she was at it. 
Anna is acting like she's heard alllll about Brittany because they both live in Chicago, but isn't Chicago home to like, millions of people? Like, do you know her or did she just show up on your explore page on Instagram? Be honest here. 
Meanwhile, Chris looks very unperturbed that his lead is about to be mauled alive by a pack of rabid former beauty queens. They've done nothing this quarantine but perfect their Keto diets, Chris! They've been training for this!! Does he not realize that this room is about to be a mess of hair extensions and blood??
Speaking of body counts, here's who gets eliminated at the rose ceremony:
Khaylah

Kaili

Kim (the lone new girl to get sent home)
I'm shocked that four out of the five new girls who showed up tonight got roses. They didn't even get to sit in on a full rose ceremony! They probably spent longer with the med team getting nasal swabbed for a COVID test than they have with Matt James! So, I guess when Matt said earlier that this was "HIS journey" he really meant "HIS journey with the hottest women on this show." That's the only reason I can think of for why he would keep complete strangers on this show. 
The Group Date
I guess the producers could tell Matt was scared for his life, because they bring in Ben Higgins to put some pep in his step. For those of you who don't know, Ben Higgins is a former Bachelor and the first to ever say "I love you" to two different women in a season. Why ABC continues to give this guy any airtime is beyond me. It's not like this process worked for him. He met his fiancée by sliding into her DMs. To be a fly on the wall when they tell their kids their love story started with Daddy sending Mommy a message that said, "your Instagram makes me so horny, can I get your number?" If People doesn't cover this in their wedding exclusive, they're crazy!
The group date this week involves some sort of fall-themed obstacle course that looks like it was thought up after someone ate too many edibles and watched a marathon of Gilmore Girls. Of course Victoria treats the entire spectacle like it's her own personal civil war. For christ's sake, Victoria, this isn't the "Bad Blood" music video, they just told you to wear a squirrel suit! 
HOW VICTORIA THINKS SHE LOOKS ON THIS GROUP DATE: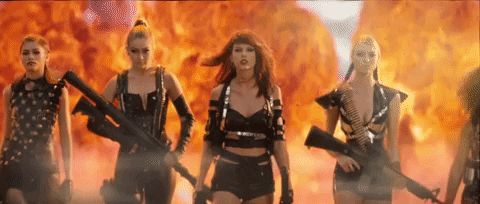 HOW SHE ACTUALLY LOOKS ON THIS GROUP DATE: 

Honestly, this is horrifying. They just told these women—women who are gainfully employed and presumably have college degrees, or at least very rich fathers—to carry those acorns in their mouths like baby squirrels. Ladies, this is not what we marched for! 
No one is worse behaved on this date than Anna. And she is terrifying. I'll be seeing those chompers of hers in my nightmares, I swear. Anna starts a rumor that Brittany is an escort. I think she actually says that Brittany "entertains men for money" which, like, who among us hasn't? Grow up, Anna, we're all escorts when we don't want to drop $18 on a vodka cran.
Anna asks Brittany straight-up if she's an escort in front of the entire group (and casually all of America when this finally aired). Brittany, of course, denies the escort rumors, along with the rumors that she shot JFK and fabricated the 9/11 attacks. Truly, they hold about as much water in terms of rumors. Where did you get your intel, Anna? Parler? 
View this post on Instagram
What I can't understand from this entire Anna/Brittany feud is what Anna hopes to achieve by doing all of this. Obviously, she's feeling threatened by Brittany and her connection with Matt, but there has been a crazy amount of outright slut-shaming this season. The amount of times I've heard "hoe" and "whore" tossed around is astonishing. First of all, I firmly believe that we should all be reclaiming this word so as not to let men weaponize it against us. A woman is allowed to do whatever the f*ck she wants to do with HER OWN BODY with whoever she wants to do it with. Secondly, this is 2021! There's absolutely no way Anna is going to walk away from this exchange as the hero. She's going to be ripped apart on the internet for this, and deservedly so. How she can't see this train wreck coming from a mile away is beyond me. 
Sidenote: Matt is kind of the worst. He seems to be passively watching as the women shred each other apart one "can I steal you for a sec" at a time. He can see how hostile it is in the house and is doing nothing to manage it. Instead, he seems content to let that hostility fester and the women verbally eviscerate each other behind his back. I get that he hasn't done this before and so maybe he doesn't understand the dynamics of living in a house with a bunch of other people who are trying to bang the same person you are, but he does have working eyes and ears. There's really no excuse. 
Michelle's One-On-One Date
I still can't get over how bold it was for Matt to ask one of the new girls on a one-on-one date. Like, I can't decide if he actually likes her or if he wants Victoria to shave her head in her sleep. 
I don't have much to say about this date. Michelle seems super genuine and the two of them appear to have a decent amount of chemistry. That said, I also feel like Matt could carry on an engaged conversation with a stapler. They go on a hot air balloon which is firmly tethered to the ground. Like, it's a stationary hot air balloon. Their "once-in-a-lifetime view" consists of an aerial shot of the hotel and the freeway down the street. I hope they don't leave this part out of their love story when they tell the kids!
One of the most memorable parts of the date comes when Michelle quotes Maya Angelou and is genuinely surprised that Matt is able to distinguish it as a Maya quote. You can tell she was hoping to pass it off as her own. Honestly, don't feel bad girl, a producer was definitely holding that answer up on a cue card behind your back!

The Second Group Date
The second group date of the week will be a boxing date. I think the date card reads something like "you gotta fight for love" and all of the girls know to immediately start filing their nails into makeshift shivs. This isn't their first cage fight, ABC. 
To prep them for their fight, the girls will be trained by world class boxing champ Mia St. John. You gotta wonder what she did in a past life to deserve this fate, especially as you take in the look of shock and disgust on her face as she watches these women fake spar. On the one hand, she has girls like Serena who are willing to lose a kidney if it means taking out their opponent. On the other hand, there are girls like Kit who are wondering if a punch to the face will f*ck up their fillers. I truly feel for you, Mia. 
And what do you know, these fights are an all-out brawl. I've watched lions dismember gazelles on the Discovery Channel with less bloodlust than is currently taking place on my screen. Someone is definitely going to go into concussion protocol after this date. 
MATT WATCHING THESE FIGHTS RN: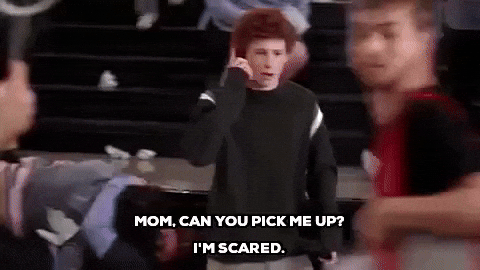 Cut to the cocktail party, and Matt thinks he's some sort of hero just because he stopped the cage fights before anyone was permanently maimed. Oh, honey, baby, sweetie, no. You've only whetted their appetite for fresh blood. 
Enter Vibrator Girl, who just wishes we could all get along like we used to in middle school, and takes it upon herself to make Matt aware of the drama in the house. I've seen a lot of girls over the years try to bring the Bachelor into house drama and it usually amounts to their ultimate downfall. That said, Katie actually handled this super maturely. She didn't name names, she just very calmly explained the situation and gave him some action items for the next rose ceremony. I honestly think Vibrator Girl might be a producer plant. As in, she's actually a board-certified therapist who is there to perform incognito wellness checks on the ladies and make sure the lead doesn't jump a fence. 
We'll have to wait until next week to see if Matt actually does anything with this information. If he does choose to intervene and doesn't start his rose ceremony speech with anything other than "oh hell no I did not leave the south side for this" then it's a missed opportunity. Until then!
Images: ABC / Craig Sjodin; Giphy (6); @bachelorettewindmill /Instagram (1); ABC (1)
The Best 'Bachelor' Recap You'll Ever Read: 50 Shades Of Please Stop Talking
I think I speak for all of us when I start this recap off by saying: OFF WITH HER HEAD!!! I am, of course, referring to Queen Victoria. (Not the matriarch of the most famous royal bloodline in history, but the matriarch of slob kabobs. You get it.) Thus far on The Bachelor we've been treated, and what a treat, to two episodes that are entirely too Victoria-content-heavy. Normally, I quite enjoy a villain. The manipulation, the pettiness, the drunkenly slurred insults—you could say that I see something of myself in them. But it's almost insulting to suggest that Victoria, of the black bra straps and smudgy eyeliner and puffy under eyes—that Victoria—is a threat to anything other than the tenuous grasp I have on my sanity. But alas, I saw production put a wig on a mop and call it a "ghost" on a haunted group date last season, so there's really no limit to how far they'll bend reality for the success of a plot line. 
Which brings us back to the rose ceremony! When last we left off, Queen V had set her sights on annihilating the weakest link in the group: Marylynn. To be fair, she did choose her mark well. Marylynn seems like the kind of girl who apologizes if a stranger sneezes across the street. Victoria, meanwhile, is the kind of girl who would cut a girl's brakes if she were running against her for Alpha Delta Pi social chair. Mar Mar really didn't stand a chance. 
Okay, I forgot about the Sarah fainting thing. It seems the girl has been watching a little too much Bridgerton. That's a total Lady Cowper move. I love how the medic is all "do you need oxygen?? A hospital??" and she waves him off like she's good with just a few hits of Matt's cologne. Yeahhh, I'm starting to think this was less about Sarah feeling a little lightheaded and more about Sarah feeling a little manipulative. 
Honestly, I've never seen a room so quickly and thoroughly decide to forgive one villain and revile another. I guess all the prayer circle Jesus talk is reserved for asking God to forgive your sin of eating carbs before 11am, not wishing a girl who's already face-planted once this evening extensive bodily harm. Got it. 
KHAYLAH: Do I feel bad for Sarah? Yes. Of course. But also…

WHAT. HE GIVES VICTORIA THE ROSE?! She legit looks like she showed up to the rose ceremony hungover after a 10-day bender that involved several bar fights and zero sleep. How could he pick her!! I would love to hear Marylynn's take on all of this. No, seriously. I've heard leaves rustle at a higher decibel than how she's talking directly into a mic rn. 
The Group Date
Today's group date theme is "get uncomfortable",  which is funny because is that not also the tagline of this franchise? I mean honestly, what's more uncomfortable than the entire premise of this show? I'm sorry, but a man dating 30 women at once? And each "date" involves a scenario that is either mildly pornographic or offensive to some cultures/religions/etc.? In any other world this would be grounds for a Special Victims Unit investigation at the very least. 
Ah, I see the real reason for this date. It's a shameless plug for Chris Harrison's "erotic" romance novel! I love how Matt asked for "uncomfortable" and Chris Harrison immediately thought of the content of his book. At least he understands his own writing! 
The ladies are told to write an erotic next chapter featuring themselves and Matt James. Not only will this be an exercise in creative writing, but they will also be doing a public reading of their work just in case physically writing the words "moist for you" wasn't punishment enough. Tbh, I truly can't wait to hear these girls (who were saying the Lord's Prayer but a week ago!) now go into public and excruciating detail about all the things they'd like to do with Matt James' penis. It's about to go from "our father who art in heaven" to "daddy can I" real f*cking quick.

As I anticipated, this is a train wreck. I've never felt more uncomfortable in my life. Matt keeps saying how proud he is of the vulnerability these girls are displaying, but my idea of vulnerability does not involve turning the comments section of an OnlyFans post into a seductive Haiku. It just doesn't. Kit starts talking about fingertips down her spine, Dildo Girl looks like she's a minute away from busting out her X-rated Harry Potter fanfic for the occasion (she totally looks the type, don't lie!), and Victoria's has more redactions than one of Trump's tweets. I'm pretty sure the college creative writing degree in me just shuddered in disgust. 
No one walks away from that date feeling more confident than Dildo Girl. A sex positive date that involves honest conversations with your partner (and the 29 other authors of his "special stories") about sexual pleasure? If she doesn't shine on this date, then there's truly no hope for her. 

Dildo Girl, riding off a high from saying the word "pussy" on stage and not even giggling a little, gets about three minutes to bask in Matt's praise before Sarah shows up to crash the group date. GOD, SARAH, CAN YOU LET THE GIRL HAVE HER MOMENT? She doesn't even have a name on this franchise yet! Her face is still synonymous with a Spencer's gag gift! Poor Dildo Girl. This all just feels needlessly cruel. 
All right, I don't love that Matt is entertaining this. As far as I can tell, Sarah crashed the group date because she was feeling anxious… that he was dating other girls… on The Bachelor? 
SARAH: It's just that you're dating all of these other girls at the same time as me…
MATT AND ALL OF AMERICA RN:


Don't act like you've never watched The Bachelor before, Sarah! This isn't some newfangled plot line shocking the nation. Mike Fleiss has been peddling this show's demented format since before you were born. Seriously, you're killing my vibe. Go home. 
Sarah leaves the group date and is only just able to narrowly escape being sacrificed on an altar by Victoria and her mob rule. The ladies are not happy. I'm sorry, but what did Sarah expect? Girls get mad when you use the same IG caption as them, let alone steal their five minutes of allotted alone time with their boyfriend. 
With that in mind, I now declare the winner of this group date to be Dildo Girl. I mean, she's not technically the winner, Matt ends up giving the group date rose to Rachael, but in my eyes she deserves a standing f*cking ovation. Not only did she stand up to Sarah, but she also made sure the time she managed to wheedle out of Matt was as awful and awkward as possible. I genuinely didn't think she had the balls. I'm so proud of her I might even start using her real name in these recaps! Lol, I know. I shouldn't get too carried away. 
View this post on Instagram
Serena P's One-On-One Date
Serena P gets the one-on-one date this week, and I can't believe there are so many Serenas on this season that production needed to differentiate them by using the first letter of each of their last names. Are the girls so young now that their moms were big Gossip Girl fans or something? Where is this coming from? 
For their date they go on a romantic horseback ride. It's all very Sandals honeymoon meets PA quarantine. I guess I'm just impressed that this season ABC has been able to come up with dates that don't involve the camera crew papier-mâché-ing background sets together before the couple shows up. The bar is so low. 
Serena P seems like a real human being. She's being flirty but in a way that doesn't feel airbrushed or like she's reenacting jokes she saw on TikTok first. Do I think they like each other? Eh, I wouldn't go that far. I can't say I'm really sensing any chemistry. Like, if this were the real world he would probably bring her as a date to company happy hours or text her during daylight hours, but would definitely ghost her the first time she asked "what are we?" Ya know? These are the vibes he's giving off.

Their future is so bright.  
Okay, Matt talking about his spinster mother feels like a personal attack to my character. He's like, "I worry she's going to grow old and die alone." Well what would you have her do, Matthew? She's already a single mom and now she's got to explain to future dates that, no, her son doesn't have a sex tape per se. He just had fantasy suite dates. THE WORLD IS TRASH, MATT. LEAVE HER BE. 
Matt gives Serena the date rose, which isn't really surprising. What is surprising is that Sarah didn't manage to infiltrate their date somehow by pretending to be a piece of shrubbery in the background. 
View this post on Instagram
The Sarah Show
Sarah has had quite the storyline this week. Here I was thinking that last week's rose ceremony would go down like Scar's last stand in The Lion King with Queen V and her exposed bra straps going down in a fiery blaze after being devoured alive by the hyenas she thought she'd had in line. And yet! She still lives! Not only is she still on this show, but Sarah—fashionable, heartbreaking sob story Sarah—has taken on the role of being the f*cking worst. 
After crashing the group date, Sarah puts herself on a 14-day quarantine. Not like a CDC-recommended quarantine, she's still going to dress cute and see people, just if anyone she doesn't like asks, she's going to say she's not feeling well and it's best to stay away for safety reasons. You know, like how they do it in LA.
Meanwhile, sensing he has a mutiny on his hands, Matt tries to apologize to the women for Sarah's antics at the group date before his one-on-one with Serena P. He isn't even able to get out an "I'm sorry" before asking where Sarah is AND THEN GOES TO TALK TO HER INSTEAD OF FINISHING HIS APOLOGY. This is a straight-up Clare move and I'm disappointed in him. 
The women are PISSED. They're starting to question if they can trust Matt with their hearts (lol they can't) and Matt's only excuse is that he doesn't "know how this all works." Nope. Not good enough. You absolutely know how this works. If you have working eyes and ears and were born after the year 1975, you know how this works. Not to mention, you were sharing masks and exchanging bodily fluids all over Florida with your Bachelor pals this past spring. Please. 
Cut to the end of the episode and the producers have finally lured Sarah out of her cage. I'm imagining they used some sort of electric rod to prod her into that lounge area the same way zoo handlers get the monkeys to dance. Her entrance is greeted by disdainful silence and Victoria's verbal shredding of the last remnants of her reputation. 
QUEEN V: You don't need Matt, you need Xanax. 
AHAHAHAHAHAHAHAHAHA. Guys, I think I like… Victoria?!
You can't live with us. #TheBachelor pic.twitter.com/uD2OXJifu2

— Nick Viall (@viallnicholas28) January 19, 2021
After the ladies finish verbally roasting Sarah on a spit over the unending flames of their hatred for her, she decides it might be best if she leaves the show. And perhaps joins the witness protection program. Totally unrelated, of course. 
Once again, Dildo Girl is too pure for this earth. She does something I've never seen before on this franchise: shows genuine human empathy at no personal gain to herself. She tries to apologize for all the yelling just now and also the witch's curse they placed on Sarah the night before. She just wants everyone to "stay classy" during this process, you know, like when she poked that girl with her 9-inch vibrator and then asked to steal Matt for a sec. Like that. 
View this post on Instagram
Jokes aside, Katie is a QUEEN, and she deserves Matt's full attention. He better f*cking deliver next week. 
Sarah tells Matt she's leaving, but instead of the sad story she gave Katie about missing out on time with her terminally ill father and this environment bringing up toxic feelings from past relationships, she tells him it's because she was bullied. Woooow. I also love that when Matt begs her to stay, she drops the "I've been praying over this" line. Like, bitch just say you're not that into him, you're into G-Eazy!!
Annnnd that's a wrap, kids! See you hoes next Monday!
Images: ABC/Craig Sjodin; ABC (2); Giphy (4); @viallnicholas28 /Twitter (1); @bachelorettewindmill /Instagram (2)
Chase Rice Spilled The Tea About His Drama With Victoria
For Bachelor news, recaps, tea, and more, sign up for our Betchelor newsletter here.
As you'll know if you watched last night's episode of The Bachelor, this season has quickly devolved into a complete f*cking mess. We've got women leaving the house and then coming back, other women being caught in lies, and overall, not much emphasis on the actual reason they're all there (I mean love, not brand deals). Last night, this messy AF season continued to fly off the rails when Victoria F's one-on-one date took a bizarre turn. The date itself was standard Bachelor fare—a private flight to an amusement park, where a random country concert awaited—but the big twist was that Victoria used to date Chase Rice, the country singer at the concert.
The devil works hard, and Kris Jenner works harder, but no one on the planet works as hard as the Bachelor producers. You can read our recap of the episode for a full rundown of the Victoria/Chase/Peter/Alayah drama, but we also need to talk about Chase Rice's reaction to what happened on the show. He, uh, has some thoughts, and I'm so grateful that he's expressing them in public.
On Monday, Rice went on the Fitz In The Morning radio show to promote his new music and talk about his Bachelor appearance, and some of the quotes are truly amazing. First, I think we really need to clarify what actually went down between him and Victoria. On the show, she said that they dated, and even specifically referred to him as "an ex." Surprise surprise, that doesn't really match up with Chase's description of what happened. He told Fitz "We spent a night together in Charlotte, she's a cool chick, from what I know of her."

FROM WHAT I KNOW OF HER. I don't want to assume Victoria is lying here, but these two descriptions certainly don't match up. Based on Victoria's words and reactions, it sounds like Chase Rice could've been her soulmate. Based on Chase Rice's words and reactions, it sounds like Victoria is a woman he slept with once, and never really wanted to see again. Like, Chase probably has Victoria's number saved as "Victoria Hinge", if anything.
In the interview, Rice said that he knew Victoria was going on the show, and for this reason, he "expressed concern to his manager and publicist" about doing a Bachelor appearance, but they assured him "there's no way they would do that to you. They've never brought somebody else in like that, surprised the guest on the show." Lmfao, do they even watch The Bachelor? But there's a first time for everything!!! He really should've trusted his gut here, because there's no way these diabolical producers were going to pass up this golden opportunity.
Chase said he was "pretty surprised" when he saw Victoria show up on the date, and that it was "over the top, it was unnecessary." Oh Chase, so naive. He added that he "was really pissed off" that his promotional appearance was corrupted for drama, and shot down any chance of him ever going on the show as a contestant. I'm not sure why that's even a question, considering that he's like, actually famous, and literally nobody was asking him to compete next season, but I wouldn't put anything past the Bachelor production team.
But even though Chase Rice wants to act like The Bachelor is just some dumb show that he went on for a promotional opportunity, his new music says otherwise. On the show, he performed part of his new single "Lonely If You Are," but they conveniently cut out the verse that is LITERALLY ABOUT THE BACHELOR. I just got done being annoyed about "Alabama Hannah," and now we have another country song about this dumb show.
Here are the lyrics to the verse:
If it's Monday and it's over
You know the show your girls all come over for
And the red wine's getting lower
And your last friend's out the door
When there's no more roses to go around
Hit me up girl, you know I'm down
WHAT IS THE TRUTH, CHASE? Despite his best efforts to act like he doesn't give a sh*t about The Bachelor, he clearly knows that singing about it will make his new song more of a hit. Funny how that works. And I'm just waiting for the conspiracy theories to roll in that the last line is about Victoria F—and I'm sure she wants us to think it is. With spoilers swirling about her explosive past and a white supremacist modeling controversy, Victoria is in it to win it in the drama department, and you know she's not going to let this Chase Rice narrative die anytime soon.
Who do you believe when it comes to Chase and Victoria's past? Do you think it was wrong of Alayah to bring it up in the Bachelor mansion? Will this be the season we all finally give up on this godforsaken show and find something more worthwhile of our time? Don't answer that, but sound off in the comments with your thoughts on this whole drama.
For Bachelor news, recaps, tea, and more, sign up for our Betchelor newsletter here.
Images: ABC; Giphy