The Best 'Bachelorette' Recap You'll Ever Read: By All Means, Waste My Time
This week, I'm taking a break from writing your regularly scheduled Bachelorette recap in favor of providing you with a rare glimpse into my ABC burn book. That's right, ABC, welcome to your tape. Now, you might be thinking to yourself: "but Ryanne, aren't all your recaps just entries from a burn book?" Lol, you're cute. Usually (for legal purposes) I try to contain my wrath as (legally) it's a personal growth goal of mine to be less of a garbage monster and more of an emotionally functioning human being. But ABC, you have BURNED ME FOR THE LAST TIME. All bets are off now!
Here I was thinking this week we'd get to see a Hometown date Katie test out her dick jokes on unsuspecting family members in the Hyatt's best conference room. BUT NO. Instead, we are gifted with about 25 minutes of usable, interesting footage and the rest of the time we're forced to endure The Men Tell All. Here's the thing about these "tell alls": they tell nothing. It's not like I was expecting Tayshia and Kaitlyn to spill state secrets or anything, but MY GOD the most interesting thing to happen this evening involved an audience member going rogue. Where was the drama? The intrigue? The big reveals? If I wanted to watch a bunch of straight dudes compliment each other, I'd go hang out around a beer pong table at a frat party. But I digress. Let's dive into it.
ABC Goes In For The Kill Shot
Before we jump into the Men Tell All, ABC gives us one final twist in the Hometowns line-up. For weeks now, Michael A. has been winning over Katie—and casually all of America—with his blushing, sad dad act. Even if he didn't have the background story of a Nicholas Sparks character, there's just something about his affable personality that feels genuine in ways we definitely don't often see on this show. Naturally, ABC's first instinct is to obliterate that goodness. 
The episode opens with a conflicted Michael. He tells us that being so far away from his son has really been weighing on him emotionally. The producers, like the dementors they truly are, arrange for Michael to FaceTime his kid. Don't be fooled for one second into thinking they did this out of the goodness of their hearts. No, this FaceTime was a strategic maneuver designed to inflict maximum pain. 
Case in point: Michael tells his son that he loves him and misses him and the kid shrieks "daddy left because he doesn't want to see me" and then rushes off camera. DADDY LEFT BECAUSE HE DOESN'T WANT TO SEE ME. Are you kidding me with this, ABC?! While you're at it, why don't you take him out back and shoot him? It would finish the job and be kinder than putting him through this!
MICHAEL: *wavers emotionally*
ABC:

Michael ends up self-eliminating almost immediately after that call. He tells Katie that he can't focus on Hometowns and their relationship when he's this worried about his son. Look, guys, I love Michael. I do. He's a scruffy angel without wings. But he's acting like his leaving The Bachelorette early is on par with the sacrifice Harry Potter's parents made to shield him from Lord Voldemort. Honestly,  I just feel like he's already done the damage to his child's psyche. What's the harm in staying a little longer? At least he'll have a fun story for his future therapist!
Katie takes the news HARD. Her reaction feels a little over dramatic for someone she was probably going to dump later that day anyway. Be honest, Katie, are you really that upset over Michael leaving? I mean, yes he's cute and sweet and has the soul of a Christmas elf but were you actually attracted to this guy? He's just so… soft. He looks like the kind of guy whose idea of foreplay involves softly crying to Hallmark movies. 
Also, if they really wanted to, they could have worked this out. If she actually saw herself ending up with Michael, as she so tearfully proclaimed to him, then her reaction wouldn't be "I need to let you go" it would be "that's fine, go home and I'll dump everyone else and meet up with you." If there's anything I've learned living in this post-Claire Bachelorette universe, it's that there's no rules on this franchise.  
Later, during the Tell All, we get to catch up with Michael and Katie. They both seem at peace with their decisions and Katie even says she has "no regrets" about her journey. If I were her, I'd be a little regretful. Especially when Michael walked out on that stage and his stylist had taken him from daddy to zaddyyyy. Damn, he looked good. I always thought he had the sex appeal of fuzzy socks, but that grown-in beard is making me rethink my entire worldview.
In fact, I'm just gonna leave this here:
View this post on Instagram
Cat People, Am I Right?
Perhaps Michael had to sacrifice himself so that out of his ashes a phoenix could rise. And by "phoenix" I mean a grown man with a fondness for kitten costumes. As is typical for the Tell All specials, the host picks various men from the season to humiliate just a little bit extra. Their sacrificial lamb this evening? Connor. Seems like low hanging fruit to me, but by all means, carry on with your carnage, ABC.
Tayshia and Kaitlyn ask Connor to join them in the hot seat, and they proceed to replay his trauma from the season like it's a submission from America's Funniest Home Videos. Was it really necessary that they re-air that footage of Katie calling him a shitty kisser? Kaitlyn's like "is that the usual feedback you get from women after being intimate with them?" Kaitlyn!! Jesus Christ. I didn't know that in addition to drinking wine and podcasting, your hobbies also include emotionally castrating men for the fun of it! Noted. 
Connor tells us that after filming ended, he reached out to a few of his exes to ask if he was a truly "trash kisser." A TRASH KISSER. ABC, you are going to hell for this. 
Connor must look so pathetic that it upends the natural order of the universe, because all of a sudden, something happens the likes of which I have never seen on this franchise: a balcony monster gets her moment in the sun. First of all, I wasn't aware that audience members were allowed to do anything other than laugh, cry, or cringe dramatically. In fact, I'm pretty sure ABC places some sort of witch's curse upon them that binds them to those automatic settings, lest they act on their own free will and go off script. And yet, somehow, a random audience hoe has managed to break free from the mystical energy constraining her to her seat. Not only does she have the audacity to interrupt Connor's interview, but then she demands a kiss from. AND HE ACTUALLY DOES IT!! 

And it doesn't stop at one kiss! They're going to town on each other while the rest of the men openly gawk at them from behind. What am I watching here? This isn't a foam party in Miami! This is a Tell All, goddamn it. Have some respect! 
I'll tell you one thing, this would not have happened on Chris Harrison's watch. When he was running the show, he barely acknowledged the feral crowd that made up the live audience at these things. Meanwhile, Tayshia and Kaitlyn are all but handing out condoms on stage. Ladies! Save that for the commercial breaks!
Less Romance More Bromance
The majority of The Men Tell All focused on the men who were "here for the wrong reasons," but even that half-hearted attempt at manifesting hostile energy didn't take. Despite ABC's best intentions, these guys seem to genuinely care for one another. Yes, there were the Aarons and the Tres and the Karls of the group, the guys who spent the majority of this season acting out a Scooby-Doo plot line instead of focusing on building relationships. But there were also guys like Greg, who would openly weep when Michael talked about his dead wife, and guys like Andrew who ignored the drama entirely and focused on Katie. 
That bromance energy carried on into the Tell All special. There were minimal squabbles, and Thomas, the main source of their anger, didn't even show up until the last ten minutes of the special, when he literally phoned it in via Zoom. Later, when Aaron and Tre started ripping into Hunter, Connor—Connor!!—stood up for him. I guess that little kitty grew some claws after all. Meow. 
Look, was this an absolute waste of 120 minutes of my life? You bet. But I will begrudgingly admit that this is actually a good group of guys who deserve nice things. *waits to be struck by lightning* I can't wait to see how ABC decimates those tenuous relationships in Paradise!
And that's a wrap for this episode! Seriously. That's it. Until next week!
Images: ABC / Craig Sjodin; Giphy (1); @bitchelorette_ / Instagram (1); ABC (1)
The Best 'Bachelorette' Recap You'll Ever Read: Hard Up For Content
Welcome back to the best Bachelorette recap you'll ever read! Some of you informed me that you did not actually watch last week's episode, as it aired the day after July 4th and you were instead otherwise engaged still in your star-spangled bikini, cursing White Claw's good name. To that I say: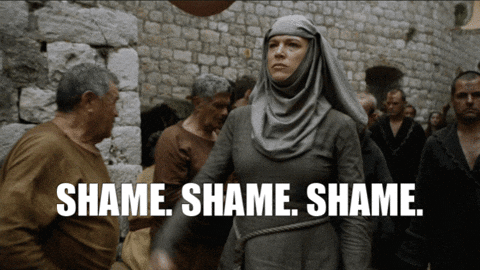 I guess some of us take our patriotic duties a little more seriously than others, mmkay?
Moving on. We're now midway into Katie's season, and I have to ask myself: what's next? Usually this is the point where ABC would haul the contestants off to some remote corner of the world to watch them deeply offend another culture or, at the very least, behave in ways that lands them on TSAs no fly list (see: Connor in that cat suit). But alas, we live in a broken world where to travel in anything less than a hazmat suit would require production to shut down for a small amount of time—and we certainly can't have that! Can you imagine the anarchy it would cause if mid-season they gave these guys a smidgen of their independence back? That's the first rule of a hostage situation!
So, with travel out of the question, how is ABC going to keep up momentum? Oh, what's that you say? They're going to put the men through a no masturbation challenge for absolutely no reason at all? Damn, they must be hard up for content. (I know, I hate myself for that one too). 
Katie tells Tayshia and Kaitlyn that a little birdie told her that the men can't stop diddling themselves between rose ceremonies. I'm sorry, but who is this little birdie?? I'm less alarmed that the men are jerking off (seriously, what did she expect? She left them alone with nothing to talk about but manscaping and pumping iron—of course they're horny!) and more concerned that there's a Peeping Tom in their midst. Chris Harrison, be honest, was it you? Are you the "little birdie"?
CHRIS HARRISON AND HIS PUBLICIST, TWO MILES OUTSIDE THE HYATT:

Katie says she wants to make the men's experience ~harder~ on the show. And then she snickers into her hands like the 14-year-old boy she actually is. She would like for the men to hold off on masturbating for the foreseeable future. Why? Lol you don't need reasons on this show! Katie dubs the challenge: WOWO (Week Off Whacking Off) but The Horny Games feels like a missed opportunity on ABC's part. For shame. 
When Katie gives the guys their challenge they act like she just asked them to give up air for a week. The Virgin is like, "I've been doing this for years!" and it's like, you said you were celibate, not clinically insane! You're telling me you've never touched your peen before? I'm genuinely worried for his mental health. Then there's Greg who looks like he's wondering if wet dreams count as self-care. That's a question only you can answer for yourself, buddy!
View this post on Instagram
Connor's reaction is perhaps the most outrageous. He's like, "no more feeding the wild stallion." FEEDING THE WILD STALLION. Okay, my libido just shriveled up and died. Can you imagine if that was your math teacher talking about the torment of not being able to "get jiggy" with himself on national television? I would have to transfer schools. 
The men spend the rest of the episode policing each other's showers and jumping out from around corners yelling "gotcha!" if a guy spends more than 90 seconds unsupervised. What's worse is that during the group date, the men feel obligated to give Katie a status update on their progress. 
THE MEN: I haven't touched myself, I swear!!
ALSO THE MEN:

Look, you don't get a gold star for keeping your hands to yourself for 24 hours! Do you even understand the meaning of self-restraint?
The drama comes to a head (again, I hate myself for these puns) when Blake sneaks into Katie's hotel room at the end of the episode. He spent the group date telling Katie about his extensive masturbation habits (he uses his right hand on Saturdays, but his left hand on Sundays!), and Katie almost seemed enamored with this declaration. He's like, "I'm just really built up." Would you like a medal for your sacrifice, sir? You've been on this show for five days. Please. 
After his makeout session with Katie he says he's ready for his "happy ending" and then the cameras promptly pan to sprinklers going off on the front lawn. So, yeah. That happened. Excuse me while I go bleach my eyeballs and pray that a  sinkhole opens up beneath my feet lest I be subjected to any more of this travesty. Mom? Can you pick me up? I hate it here. 
Hunter Gets Roasted
Aside from Katie's gag order on masturbation, the other drama in the house this week revolves around Hunter daring to breathe air in the same space as the other contestants. Apparently the guys don't like Hunter because he *checks notes* has watched this show before? Sorry, didn't realize there was a kill order out there for any person with working eyes and ears. My bad!
As if sensing things might be amiss, Katie uses the group date to get to the bottom of things. She introduces them to drag queen royalty and then announces that they must participate in a roast. She and the queens will judge their ability to creatively fillet the characters of the other men in the room. 
So, let me get this straight. Katie wants to put a bunch of men, who haven't orgasmed in days, into one room and then expects them to be able to string together sentences… humorously? Look, these guys have questionable communication skills on good days. Brendan doesn't even look like he could type an email before his morning ritual of pre-workout and jerking one out to his reflection. It seems like she's asking a lot of them… 
As I suspected, the roast is abominable. They're not so much roasting each other as they are giving each other what my boss likes to call "compliment sandwiches." So, it's not "I hate you because you're fat" it's "you're fat because I hate you." See the difference?
Also, as someone who takes great pains in roasting these people every Monday, I'm disappointed. Where are the jokes! Michael looks like every word out of his mouth is about to be an apology. Meanwhile, Greg has the audacity to read a poem straight from his dream journal. I've attended middle school sleepovers that are more vicious than this roasting. 
GREG: To the guys in this house: you're more beautiful than Cinderella, you smell like pine needles, and your face is like sunshine. 
ALSO GREG:

Christ. 
Hunter is the only one who gets consistent insults lobbed his way, but even those are subpar at best. Later, during drinks, the guys individually voice their complaints about Hunter to Katie. Aaron's like, "I want to protect you" which would mean a lot more if the guy this was coming from didn't have a whole-ass burn book devoted to the guys in this house. Despite the men's reservations about Hunter, he manages to make it through the group date relatively unscathed. 
Katie Takes Out The Trash
This week was a doozy in terms of eliminations. We started out with 11 contestants, but by the end of the episode Katie had whittled her count down to six. Aside from the group date, there were two one-on-one dates this week: Justin and Connor. Justin managed to snag a rose after their date but if you're looking for more details than that, I can't help you. The only notes I wrote down about their date was "Justin is cute but he looks like a cartoon character" and "I would make a deal with a bridge troll to never have to sit through one of these fake wedding dates ever again."
Like, why do they do this to the contestants? This feels like they're asking for a witch's curse to be placed on their love lives. You can't just don a wedding gown and write fake wedding vows and not expect a supernatural being that looks suspiciously like an Olsen twin to curse your happiness until the end of your days! So, yeah. Justin gets a rose… but at what cost??
But while sparks flew during Justin's date, the only thing flammable about Connor's date was my cheeks listening to every cringeworthy thing he said. They go on a double date with Kaitlyn and her fiancé, Jason, where they engage in typical couple-y activities. I guess Katie wanted to see if under all of that cat makeup and troublesome ukulele playing, there was a guy who was less embarrassing to be seen in public with. It's a fair concern. Honestly, the more screen time Connor gets, the more I feel like it's probable he gets bullied by the kids at his school. He's giving me serious Summer Heights High Mr. G vibes. 

The resemblance! is! uncanny!
And sure enough, after one kiss with Connor, Katie is reevaluating her feelings for him. She shows up to his hotel room crying and he's like, "it's okay, I know where this is going, just breathe." I KNOW WHERE THIS IS GOING, JUST BREATHE. Ooof I felt that in the depths of my cold, dead heart. I know I give this guy a lot of sh*t but even for me this feels like an especially harsh dumping.
Katie even says kissing him is like kissing her cousin (I paraphrase). She's like, "I know I can be honest with you, which is why I'm telling you that it's not you, it's your kissing." Wowwwww. Like did she really have to go there? Couldn't she have just left it at "there's no spark"?? You know he's about to go home and never a kiss another human being for the rest of his natural born life. 
But that's not even the worst part of this dumping! The worst part is they make Connor walk of shame back to the men. Normally, a producer or ABC's least favorite intern, will quietly pick up their suitcases so the men aren't humiliated for a second time. Not so for Connor. They can't even let him have the last shred of his dignity.
To be fair though, the  guys are acting more hysterical about saying goodbye to him than Katie was. Let's hope these tears are over friendship and not because they guys are worried that with their teacher/SoulCycle instructor gone they wont have a physical outlet to get rid of their energy and are panicked about accidentally masturbating all over the place. I can picture it now: the entire resort just covered in seminal fluid as the manager of the Hyatt weeps quietly in the corner. 
At least SOMEONE thought he was a good kisser 😘 #thebachelorette #BachelorNation pic.twitter.com/57Cn7M4cuy

— Adrian Funtimes (@AdrianFunTimes) July 13, 2021
And the carnage doesn't end with Connor. No, it's a blood bath this evening. During the rose ceremony, Katie lets go of four more guys. She takes the men's advice and dismisses Hunter from the house… but also sends all his haters packing too. Tre, Aaron, and Box Guy all get sent home, which leaves Michael, The Virgin, Greg, Andrew, Justin, and Brendan (the Canadian firefighter with not one distinguishable quality to his name) to duke it out for Hometown spots next week. Until then!
Images: ABC/Craig Sjodin; Giphy (4); @adrianfuntimes /Twitter (1); @bitchelorette_ /Instagram (1)
The Best 'Bachelorette' Recap You'll Ever Read: Katie The F*ckboy Slayer
Into each generation a slayer is born: one girl in all the world, a chosen one. She alone will wield the strength and skill to fight the f*ckboys, finance bros, and the Here For The Wrong Reasons forces of darkness; to stop the spread of their evil and the swell of their number. She is the Slayer. 

Welcome back to the best Bachelorette recap you'll ever read! Though just for tonight I'll be rebranding my recaps to match the the Buffy x Bachelor crossover production gave us this week when Katie, the former bank marketing manager from Washington, revealed her true form: a f*ckboy slayer. Truly the energy we all never knew we needed. 
In true Bachelor/ette fashion, ABC continued to beat the dead horse storyline that is Thomas' vilification and so this week's episode focused entirely on him. If you'll recall, during the truth circle last week, Thomas revealed—TO KATIE'S FACE!!—that he only went on the show to increase his Instagram following. Bold. Then he tried to walk back that statement by amending that he's not only here for the Instagram likes… he'd also like to be the next Bachelor too, okay!!
Look, I know I'm supposed to hate Thomas, but it's hard to hate someone who has the IQ of a Fruit Roll-up. When he speaks it's like watching an alien life force attempt to infiltrate humanity—and fail miserably at it. When he's not absolutely butchering the English language (ex: demonsterization), he's unwittingly filleting his own character over the ever-burning fires of his own stupidity. Give me a true villain and I'll verbally roast his essence every week in this recap. But Thomas? He has all the diabolical energy of a Blue's Clues episode. If he was truly that duplicitous he wouldn't be so destructively honest rn. The man has no sense of self-preservation! 
Perhaps no one in the house is out to get Thomas quite like Tre is. Though Thomas is not even on the group date this week, Tre decides to add him to the itinerary by literally never shutting tf up about him. 
TRE AT THIS COCKTAIL PARTY RN:

We should totally just stab Caesar Thomas!
Tre tells Katie that Thomas declared to the house that he only came on this how to be the Bachelor which is… a stretch. What Thomas actually said was that it's crossed his mind before that he could be the Bachelor, not that he specifically came on the show for that reason. It's cute that Tre thinks Thomas is the only one thinking about how to elongate his career on the franchise. You think Mr. Canadian Firefighter over there whose audition tape looked like a deleted scene from Magic Mike isn't thinking about being the next Bachelor?? Please.
Also, Tre, who do you think you are? Sir, you're no Kim Kardashian. Leave the snake hunting to the experts.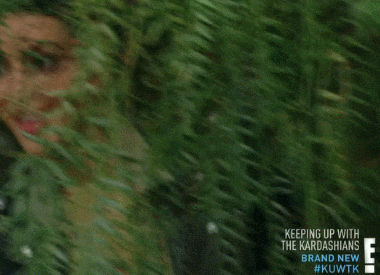 One of the things that bothers me the most about this witch hunt is that the men keep talking about how vulnerable Katie is and how they're just looking out for her well-being. I think Tre even calls her a victim at one point. It all feels so patronizing and condescending. She's not some fragile doll. Like, if anyone can figure this out for herself it's Katie. The woman has her own vibrator! Haven't you heard? She's self-possessed!
Sure enough, the group date spirals into the Thomas show. Katie gets out her talking stick and passes it around to the group, where they all collectively sh*t on Thomas. Why they aren't using this time to, I don't know, woo Katie is beyond me. As Andrew S. so poetically put it, they're all acting like real Buzz Killingtons.
The "off with his head" energy follows Thomas into the rose ceremony, where the men are circling his carcass like vultures do with almost-dead roadkill. Sensing this, Thomas tracks down Katie before the ceremony to set the record straight. Honestly, his first smart move. He says that he hasn't been able "to have dialogues in the house" which is the source of some of the tension between himself and the other men. Translation: the camera hasn't even filmed him this week. The nerve!
Again, I think Thomas' main problem is that he's too honest. Like, this is reality TV. There's no room for truths on this franchise! He tries to explain the miscommunication to Katie and it's like watching a live action version of Men Are From Mars, Women Are From Venus. The communication breakdown is astounding. He's like, "I'll sign a contract saying I'll never be the bBachelor!" Bro, the fact that you sound like you're quoting directly from a social media talent agent's script is not helping your case!
Cut to the rose ceremony where there are 12 roses up for grabs. Katie gets down to the last one and calls Thomas up. The guys are all wearing identical expressions of shocked outrage. The energy behind Justin's surprised facial expressions alone could have been used to fuel NASA spaceships. In that moment it looks like evil will prevail, that Thomas' good looks and rock-hard abs will live to gaslight another day. And then a truly beautiful thing happens: Katie puts Thomas in a f*cking body bag. 

When Thomas walked up to collect his rose and Katie physically recoiled, I think I may have gasped out loud. But she doesn't stop there. Oh no, she proceeds to give him the tongue lashing of his f*cking life. It's like watching a verbal exorcism. I have never seen the color drain from someone's face so quickly. Meanwhile, Katie is glowing. It's like she's channeling the energy of the entire women's suffrage movement combined with the raw star power of a Beyoncé music video. I'm riveted. 
KATIE: What I learned about you tonight is that you're selfish, unkind, and a liar. 
ME, ALONE IN MY LIVING ROOM: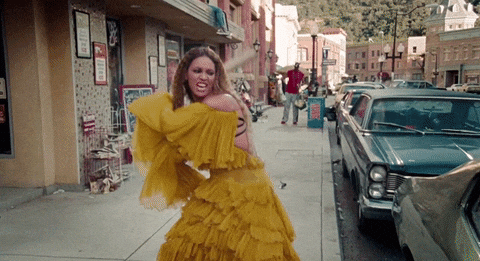 She sends Thomas packing and I'm stunned into silence. Every hero needs their origin story. Buffy had her Hellmouth full of demons and Katie has a demon boy with one hell of a mouth. And thus, the f*ckboy slayer was born. I've never been prouder, girlfriend!
We Found Greg's Kryptonite 
Would it be my recap if I didn't highlight the shining star of the season, Greg Grippo, at least once in his own section? I think not. Lately, Greg has seemed like the clear front-runner. He landed himself the first impression rose and the first one-on-one date of the season. And while he might be good at looking adorable in flannel and making every woman in America consider relocating to New Jersey, this week during the group date his kryptonite was finally revealed. 
For the group date the men were tasked with a "truth or dare" type obstacle course. Host Kaitlyn tells them that they should prepare for an "emotional rollercoaster" and it's like, you already held them hostage in that group therapy confessional last week. What's next? A blood oath? Also, let's talk about the intricacies of this group date. The dares involved binge eating pasta and gorging on Twinkies. It's during the latter that Mike the virgin looks like he needed to call his pastor and ask if it's okay to eat something so phallic. 
Katie's group date is my usual Tuesday night #TheBachelorette #bachelorette pic.twitter.com/zIzZT0iE89

— Stephanie (@scde_de) June 29, 2021
The truths are equally baffling. At one point, the guys have to whisper dirty talk into a gigantic ear, which, unbeknownst to them, is being recorded for Katie and the hosts to cackle over in the corner. The only "truth" I'm learning from this group date is that Katie's sense of humor is dick jokes.
What's worse is that when it's Greg's turn to dirty talk—angel on earth, redeemer of the male species, little cutie Greg—instead of delivering punny banter or filthy compliments, he decides to go with butchering United States' geography.
THE PRODUCERS: Just say something sexy!
GREG: The capital of Idaho is Boise.
Christ. 
For the first time all season I'm starting to question the sex appeal of Greg. Is he hot or am I just a sucker for ABC editing? Then we get to the dare that involves tase testing peppers. Greg has never looked whiter than in that moment when he's choking on mild spices. None of this bothers Katie. If anything, she's more smitten than ever. She gushes over the fact that Greg spit out an "I love you" during the pepper tasting challenge. Never mind that he was being tortured with spices for the admission. We'll take what we can get!
Another standout human this week? Andrew S. He was the only one who treated Katie like a grown woman capable of assessing her own feelings during the Thomas fiasco and appeared to be the only one willing to woo her during the cocktail portion of the group date. While the rest of the men used their one-on-one time to gossip like they had downtime in a high school band rehearsal, he set up a cute little taco spread and actually made the night about her. What a strategy. Honestly, he's so cute, I'll even forgive him for wearing that turtleneck. 
The Return of Blake
During the Thomas debacle earlier in the episode, host Tayshia tells us that she has just the thing to turn Katie's frown upside down: her sloppy seconds. That's right, kids, Blake is back! For those who don't remember, Blake was on both Clare and Tayshia's seasons of The Bachelorette. He's the kind of person who looks hot on paper until he opens his goddamn mouth. He spent the majority of time on the franchise crying, stirring up drama, and just generally ruining the sex appeal of beards. 
But for some reason Katie seems immediately taken with Blake. She's like, "he called me bold, so he really gets me." GIRL. "Bold" was his favorite synonym to use on Clare's season! He's recycling it here because his vocabulary is about as varied as a Hustlers' mag article. 
She does ask if he only sought her out for fame. I mean, it's a fair question seeing as this is his THIRD season of The Bachelorette in six months. He tells her that he's only here for her and could even see himself getting engaged to her by the end of this season. ENGAGED BY THE END OF THIS SEASON?! He just met her! She's a stranger to him! Why do I feel like Blake's idea of intimacy is wanting to be so close to a woman that he'd wear her skin as a suit? 
Blake coming back to announce he's in love with his third bachelorette in a year #thebachelorette #bachelorette pic.twitter.com/16mqicH9Ou

— The Bitchelorette (@Bitchelorette_) June 29, 2021
In the end, Katie gives Blake the last rose from the rose ceremony. After kicking Thomas to the curb, she rushes over to Blake's hotel room where he… answers the door in his Spider Man underoos, barely comprehensible with his nighttime retainer. Christ. Just remember, this was your choice, Katie!
And on that note, I'm outtie. Until next week, betches!
Images: ABC/Craig Sjodin; Giphy (4); @bitchelorette_ /Twitter (1); @scde_de /Twitter (1)
The Best 'Bachelor' Recap You'll Ever Read: Hometown Head Injuries
Hometowns are hereeeeee, and boy, has it been a journey. Is it just me, or has watching Matt whittle down his group of ladies to the final four felt a little like surviving a middle school locker room during the height of puberty? Michelle and those arms definitely look like the type who could give me a wedgie, and Rachael has a face that says "I would start a rumor about you using super jumbo tampons." But, you know, I'm sure Matt's wife is in there somewhere!
As I've mentioned, this week is Hometowns, where we'll get to meet the families of Matt's final four women: Michelle, Rachael, Bri, and Serena P. The theme of this year's Hometowns is "you can never go home again," mostly because it would take too many COVID rapid tests, and production already wasted their emergency stash on Heather. Shame. If you'll recall, last season's quarantine hometowns were… something. For those of you who missed it, just imagine the production value of a high school's performance of Mamma Mia! but, like, without the pride of a bunch of art geeks hoping to use the set design on their college applications and more just Chris Harrison's least favorite ABC intern cobbling something together with rubber cement and a sharpie. So, this week should be fun!
Michelle's Hometown

We're first whisked off to Michelle's hometown of "Minnesota." Minnesota is in air quotes here because I'm assuming we will see nothing of the actual state during this date. If anything, I imagine ABC will project a Pinterest mood board of "cold stuff" on a green screen and hope we just get it.
Okay, this is kind of cute. Michelle introduces Matt to her alter ego: "Miss Young." Miss Young is her teacher personality whose kink is apparently having her third graders grill Matt about how many kids he wants and if he uses his hands enough during foreplay. Seriously, these questions are so invasive! Especially Ethan's. That kid has no chill. 
Also, be real, Michelle. Did you make attendance mandatory here? I can only assume permission slips must have signed for this as well? And can I just say, Matt's pants are VERY tight. I almost need parental controls on my TV to endure seeing those thighs, I can't imagine the effect of seeing those bad boys live and on Zoom. 
My first impression of Michelle's family is this: they're HUGE. Are we sure she's actually from Minnesota and not from whatever place birthed Hagrid? They're SO tall, it's insane. My second impression of the family is that they need to be protected from the franchise at all costs. They are too precious for this Earth. Her dad has a voice that could soothe my anxious dog during a thunderstorm, and her mom is wearing head-to-toe Costco in the most endearing of ways. They both seem deeply concerned that their daughter would accept a marriage proposal from a man in a tweed bomber. They're not wrong. 
The date culminates in the most wholesome display of family dynamics I've seen on my screen since Boy Meets World went off the air: a family game of basketball. Excuse me, but what?? Like, I did not know that a Bachelor date would be my inspo for setting my dating standards in 2021. Brb, just going to update my Ship profile to say "If you want to be my lover, you gotta get with my entire family and play a low-stakes game of pickup basketball."
MICHELLE: I told Matt I loved him and he gave me a positive smile in return.
ME BOOKING THE NEXT FLIGHT TO PA: 

A positive smile? That's it?! He just had a hot, confident woman with legs the length of my entire body tell him she loves him even with his turtleneck fetish, and the most feeling he can muster up is a lukewarm smile? Are you kidding me with this, Matthew? Are you into any of the women? Because right now I really couldn't say! Do you even want a wife? Or just a roommate whose pants you can borrow? Someone make it make sense. 
Rachael's Hometown
The racist is up next! Oops sorry, I meant Rachael is up next. She wants to show Matt what life in Georgia is like, and it all just hits a little differently now that we know her TimeHop is full of "Old South" throwbacks.
RACHAEL: *blindfolds Matt* I can't wait to show you Georgia! Do you trust me?
ALSO RACHAEL: We're here!!

Oh, no it's cool, guys, she's just going to shove him out of a plane! Luckily for her, Matt considers near death experiences to be foreplay, so he's really into it. 
Holy sh*t. Rachael lands like a cracked egg on the pavement. Okay, why was that landing so bad? What kind of janky skydiving place did she book for this? Also, I love that they make her finish out this date even with whiplash. Matt's like, trying to make out with her while she's still peeling astroturf out of her hair extensions. She just face-planted, full speed from the sky, into the earth. At least wait for her concussion to subside. 
We finally meet the family and they're… ambivalent about Matt. Honestly, there's not much more I can say about this date. Rachael seems really into him even with her parents voicing concerns. She even wanted Matt to ask her dad for his blessing to get married. You can tell when she asked Matt about it he was like "oh right, we're supposed to get engaged at the end of all of this." Yes, you are buddy! Better start acting like it. 
Bri's Hometown
I love that these are not Hometown dates as much as elaborate ways to maim Matt. Michelle was the nicest about it with that bike riding excursion, but Rachael was hoping he'd get the shoddy landing, and Bri is actively trying to crash him into a tree while they're off-roading in that Jeep. 
BRI: Do you remember that one time you almost killed me?
ALSO BRI: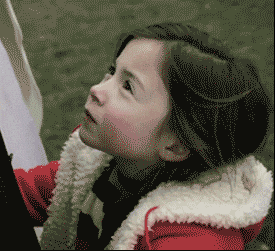 AHAHAHAHA. I love that Bri has been holding this huge grudge since week three. God, I hope she kills him. 
Also, as hot as murder is ladies, where are the real hometown dates? If I don't see at least one high school yearbook photo from the 2000s complete with crimped hair and Hollister tees, I swear to god I'm going to lose it. 
Bri's family consists of her mom, BFF (who's also named Bri), and baby sister. Okay, wow her "baby sister" is a literal baby. I was expecting to meet some Gen Z-er in mom jeans ready to fire off some scathing critiques of Matt's TikTok, not this squishy bundle of cute. 
I cannot get over how gorgeous Bri's mom is, and also how young she is. She could be a contestant! They could have gone on this show together and rivaled The Twins™ for most outrageous professional description. 
Also, I don't think Bri's mom likes Matt very much. First off, Matt dodged almost all of her questions about how he sees the future with her daughter. Second of all, she keeps saying "we can mend your heart together" as if she's already has pints of Ben & Jerry's on deck in the hotel room should her daughter blink twice for help. 
Bri thinks that the reason she hasn't said she's falling for Matt yet is because she has trouble being vulnerable, but I think it has more to do with the fact that she knows nothing about this guy other than the fact that he has a penchant for skinny jeans and turtlenecks. Even so, she blurts out an "I love you" before the end of the date. Matt takes this as an encouraging sign for their relationship, but pointedly ignores that fact that when she said the L word it was accompanied by the facial expression of swallowing glass. Yeah, I think these two will go far. 
Serena's Hometown

Last but not least, we have Serena's hometown. Serena appears to be the only one who didn't get the memo that "hometowns" is actually code for "create an elaborate death trap for Matt," so she sends him to Canadian bootcamp instead. Also, I love that Serena's hometown is just the entire country of Canada ,and that apparently the most defining moments of her childhood involve the Canadian national anthem and eating the most disgusting looking poutine I've ever seen in my life. 
SERENA ON THIS DATE RN:

Okay, Matt's pants are out of control. Those jeans are practically painted onto his body! I'm shielding my eyes watching this hockey game for fear a g-string might pop out of those jeans when he leans over to hit the puck. 
Okay, Serena is soooo normal. She's giving me huge Hannah B vibes, and by that I mean she's relatable AF. Matt says as much when he meets her parents. He's like "she was so normal" which sounds like an insult, but I get it. That said, I don't think Serena is that into him. Her sister even says she doesn't look "smitten" with him, and I would have to agree. 
SERENA'S SISTER: Do you love him?
SERENA: ….yes?
SERENA'S SISTER: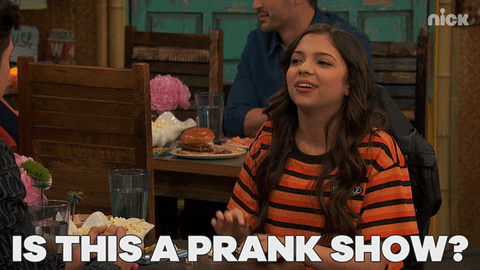 AHAHAHA. This sister is savage. I love it. 
I do think Serena is talking herself into this relationship. I'm sure she'd be into dating Matt, but marriage? Eh, not so much. The end of the date is pretty bleak. She tells Matt she's having doubts about their relationship and he reacts with all of the emotion of a toaster. I know I used to give Lauren B a lot of sh*t for maybe being an animatronic fembot crafted in the bowels of ABC studies for the sole purpose of being Arie's dream girl, but now I'm starting to wonder if they manufactured Matt too. He's just way too cool under pressure. 
The Rose Ceremony

Before the rose ceremony begins, Matt tells Chris Harrison that he got a bad feeling from his hometown date with Serena. In what I'm sure is truly altruistic in motive and has nothing at all to do with manipulating a grown man into crying for ratings, Chris encourages Matt to talk to her right now. What's the worst that could happen! 
Matt's like, "I need answers, she needs to talk to me" and BOY does he get them. Serena says Matt's just not her person and essentially sends herself home before the rose ceremony. To her credit, she did find a very nice way to say "it's not you, it's me." 
SERENA: *dumps him*
MATT:

I am dead that he just asked her to walk him out and then proceeded to have his own sad limo exit. Like, Matt there's no need to have this tear-stained confessional. You're already the bachelorette, buddy. 
Matt is visibly shaken by his encounter with Serena. He hasn't felt this betrayed since his trainer left him for a different CrossFit. Luckily, we have Chris Harrison here to offer warm words of encouragement in the form of fearmongering. He's like, "and are you worried no one else likes you, because I would be." You're ruthless, Chris. This is not the time!
At the rose ceremony, Matt tells the ladies that although he's given off tepid expressions of feeling at best and has promised nothing of an engagement at the end of this other than "we'll just have to see where we're at," that they better step tf up and fulfill their contractual obligation to make him look good. Jumping ship so late in the game is a bad look for his brand. He tells them to think long and hard before accepting any of his roses and then immediately calls Michelle's name before finishing his last sentence. The scared straight tactics work because all of the women accept his roses. 
That's it for this week, freaks! Start psyching yourselves up for next week's "Women Tell All", because Queen V and her under-eye bags are coming back, and I could not be more thrilled. Until then!
Images: ABC/Craig Sjodin (3); Giphy (6)
The Best 'Bachelor' Recap You'll Ever Read: Off With Her Head
Gather 'round, boys and girls, for a tale as old as time: boy meets girl, boy falls for girl, boy asks girl if she… *checks notes* exchanges sex for money? And people say The Bachelor isn't a source of good wholesome fun! 
When last we left off, our favorite producer plant/mental health wellness queen, Vibrator Girl, had just let Matt in on a fun little house secret: if you put 20 women in a room together and give them nothing but time and low-calorie wine, they will find cruel and unique ways to ruin each other's lives. Case in point: Anna. Though she spent the first three episodes of the season doing nothing but giving me nightmares with those veneers, last week she decided that the best way to get a man's attention is to sacrifice the reputation of her competition over the burning flames of a sex-shaming rumor. 
You'll recall that she came up with this truly wild rumor that the new girl Brittany is one of Chicago's most elite escorts. First off, Anna, sex work shouldn't be something shameful, so even if this rumor were true, what's your point? Secondly, I'm pretty sure the validity of this rumor can be traced back to a singular Instagram DM from a Russian bot pretending to be a 21-year-old fitness influencer named Carli. I'd like to see the receipts, Anna!
The Rose Ceremony
Which brings us back to the present. It's a new week but hostility is still running high. Surprisingly, Victoria does not look completely horrible. Her hair is shiny, her makeup is flawless, and I can't even see one bra strap. There's nothing that gets you that good glow like sucking the will to live out of a twentysomething named Brittany, amiright V?
At the rose ceremony Matt gives a speech that addresses the "mob mentality" in the house. Sadly, he does not start off his speech with "hell no, I did not leave the South Side for this" and it is a missed opportunity. For shame! 
Matt pulls Anna aside to get to the bottom of this rumor, and I truly can't wait for her to explain herself. How do you spin "I'm trying to ruin a girl's life but in, like, a fun way" to a man you're also hoping to share a life with eventually?
ANNA: I'm very popular in Chicago. It's why so many people were messaging me about this girl before coming on the show.
ME: 

Hahahahaha. Okay, Anna, you gotta stop leading with the fact that you heard this information on Instagram. You're not helping your case.
Matt finally learns the nature of the rumor (that Britt is a supposed escort) and I love how aghast he's pretending to be. I'm not buying that you've never hired an escort before, Matt. I'm just not. 
PRODUCERS: *describes the definition of an escort to Matt off camera*
MATT: That's… illegal?
As Anna pleads her case to Matt, Victoria is in the process of throwing the remnants of Anna's character completely under the bus. She's like, "you know Anna was being super harmful with those comments about Brittany being an escort." Yeah, and I'm sure your comments about Brittany being a "stupid hoe" were just all in good fun!

Matt lays down the hammer and sends Anna home almost immediately. Tbh I've never been more turned on in my life. Actions actually having consequences? Matt, you're speaking my love language, sweetie. 
This rose ceremony has to be the biggest mood killer for Matt. He's just trying to get some wide-eyed kisses and these ladies are asking him to mediate the drama at their sisterhood retreat. The ladies are still not pleased with the "safe space" Matt tried to create by sending home Anna. He still needs to behead the actual snake: Victoria and her booby tape. 
MATT: And when you said Ryan was hoe for being a professional dancer—
VICTORIA: That was taken completely out of context!
To be fair, I think she said Ryan was a "f*cking hoe", so get your facts straight, Matt!
Okay, Victoria's logic is painful to me. She's got all of the deductive reasoning skills of a drunk girl trying to finagle another tequila shot out of the bartender despite the fact that her nipple is a little bit out and she can't remember the word for "shot" and keeps calling it a "baby drinks."  
I love that throughout all of this Katie hasn't owned up to sh*t. She's standing there watching the mob of mean girls devour each other whole while remaining completely untouched and I LOVE IT. She started this entire thing, and not only has she been able to keep her name out their mouths, but she managed to get rid of all her competition in the process. Ladies, we are in the presence of a queen. 
KATIE AT THE ROSE CEREMONY RN: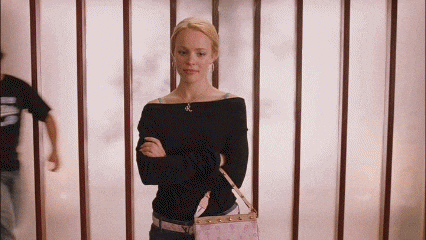 Ah, I see that Victoria is back to looking like sh*t. All is well in the world again. She shows up to the rose ceremony looking like a waterlogged mess, and I think she knows her time is almost up. 
Here's the rose ceremony body count:
Miss Puerto Rico

Mari

Lauren

…QUEEN V?!?!
Not only is the wicked bitch of the west going home, but BOY does she go out with a bang. She tells Matt that she feels sorry for him, and I just audibly gasped so loud my dog startled awake. She's like, "he didn't even say anything, he just stared at me!" and it's like, yeah girl, your entire bra was out. What else was he supposed to do!
View this post on Instagram
Wow wow wow. I can't believe Queen V is finally gone. On her way out she boldly declares that she will "never date another Matt again" and I think I can safely speak for all Matts when I say they're fine with that. Good luck though, Vicki!
Rachael's One-On-One Date
The next day is like the calm after the storm. Some girls are finally feeling safe enough to stop sleeping with a makeshift shiv under their pillows. Others are just glad they made it out of the rose ceremony with their eyelash extensions still intact. Kit tells us that she's hoping things will be "less dramatic" in the house. I really hope with Victoria gone, Kit can finally grow into the villain I always knew she could be. She just has the face of someone who tortured people at boarding school. Does she not?
Rachael gets the first one-on-one date of the week and Matt treats her to a shopping spree. Every season they do at least one Pretty Woman shopping date and it's like, what does this date even prove about your partner? That she appreciates a nice romantic swipe of your black card? That he's very into the color beige? That's not even Matt's real money! 

I mean have you ever seen so much beige in your life!!
Side note: Did Matt only pack turtlenecks for this trip? Why is he always wearing these on dates? What is he hiding under that extra fabric? TELL ME!!!
I love how a mere 24 hours before, Matt was vowing to create safe spaces for the women and now he's making Rachael walk into a room full of girls armed with nothing but her wits and 20 bags of designer clothes. He might as well have given her a paper cut and shoved her into a shark tank.  
Rachael says something about falling for Matt and it's like honey, baby, sweetie, no. You aren't falling in love with him. That's just the serotonin from the shopping trip talking! She gets the date rose and, I'm sure, a special place on MJ's hit list.
The Group Date
The big group date this week takes place on a farm where the women are instructed to do various farm tasks by a man known only as "Ty." Sketch. He's either a very strangely branded farmer or a man whose kink involves watching hot millennials ruin their hair extensions with horse feces. It's hard to tell. 
Matt takes it upon himself to remind the ladies that he's from Raleigh, NC and he's just a country boy at heart. As a person who is also from North Carolina, I can tell you right now the closest Matt has ever come to a farm animal was the time he walked through the Dixie Classic Fair. You know how to longboard, bro, you're no bumpkin! 
Watching these women ruin their gel manicures as they shovel sh*t is truly putting years back on my life. Ladies, thank you for your service. I needed this. 

JESSENIA: MJ is ~chickening~ out
Jessenia, sweetie, leave the jokes to the professionals. 
Not much else happens on the group date. Apparently mud and manure are turn-ons for Matt, because he uses this date as an opportunity to reenact some farmer porno with any girl willing to ruin her hair extensions with a roll in the hay. For the most part, though, the date focuses on MJ's reckoning. During the cocktail portion of the evening, Matt confronts her about being one of Victoria's minions. He wants to know her specific role in mean girl mob. Like, did she take part in the verbal abuse or was it more of a slut sneeze situation?
Here's the thing about MJ: I find her to be stunning, but her personality is surprisingly off-putting. She looks like she should be in a Free People ad, but then she opens her mouth and I have the immediate urge to hand over my keys and wallet so nobody gets hurt.
MJ: I heard one of you called me an antagonist?
ALSO MJ: 

Ok, she is TERRIFYING. I would not want to cross her in a dark alley. I feel like she must be hiding some booby traps in those ringlets of hers. Good luck dealing with that, ladies!
Kit's One-On-One Date
Kit gets the second one-on-one date of the week and we learn that Kit is 21. I'll let that sink in for a moment… twenty.one. That means (if my math after three glasses of red wine is correct) that she was born in the year 2000. 2000!! It should be illegal for her to be on this show. The reason she hasn't found love yet is because her brain hasn't even stopped developing! I'm pretty sure her Bumble settings caps a suitor's age off at 23! This is absurd. 
Also, I totally forgot that Kit is the daughter of Cynthia Rowley (a super famous designer). Yet another reason it should be a crime for her to be on this show. She doesn't need ABC to find her a boyfriend. Eventually someone will come along who will love her for her money. She's all set!
KIT: My life is red carpets and gold Bentleys but I just want to be a regular girl
ME, A REGULAR GIRL: I wish gold Bentleys were on my list of complaints instead of  the broken-down Hondas I have to deal with. 
So… let me get this straight. Kit's sob story is that she has… white privilege? You guys, I cannot take Kit seriously. If Matt ends up with her, I'm rioting. 
MJ vs. Jessenia
In a shocking twist, we end the week with the announcement of a two-on-one date: MJ vs. Jessenia. In one corner, we have MJ, who looks like she would write that you like anal on a bathroom stall. In the other corner, we have Jessenia, who I was not aware was a contestant until she started butchering jokes on my television screen just this evening. How did this blood feud begin? With vicious name calling (and by "vicious" I mean using terminology found in a powder puff football game). Look, I'm not a fan of MJ by any means, but this drama is sooooo petty. Who cares about this varsity/JV thing? Did it end with Olivia Benson needing to be called onto the scene? No? Then I don't care about it. 
Anyway, catch you betches next week for what I'm sure will be the thrilling conclusion to this feud nobody asked for. 
Images: ABC/Craig Sjodin; Giphy (4); ABC (1); @tvgoldtweets /Instagram (1); @bachelornation.scoop /Instagram (1)
The Best 'Bachelor' Recap You'll Ever Read: The Girls Have Gone Wild
Well, betches, we are back for yet another week of The Bachelor, or as I like to call it these days, What New And Exciting Personality Will Queen Victoria Develop Next? Truly, it's thrilling to consider. 
Last week, we watched Victoria pull the single greatest PR stunt since Kris Jenner turned a sex tape into a billion-dollar career. She managed to not only redeem her middle school bully status within the house (while still looking and acting like the hungover raccoon she's always been) but she also managed to make the girl with the dying dad into look worse than Ted Bundy. I've never seen such a thing take place in this franchise. I mean, Victoria looks like someone better suited to be cussing out a gas attendant at a WaWa. She shouldn't be able to hold any sway over these ladies and their reputations! Make it make sense!
KRIS JENNER WATCHING QUEEN V DESTROY SARAH FROM HER LIVING ROOM, ALREADY ON HER SECOND BOTTLE OF CHARDONNAY: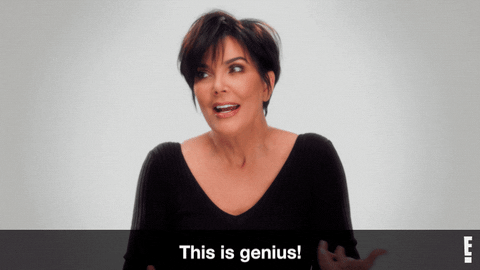 I will say, every week Victoria looks more and more beat up. Like, why does she look like she just escaped the Texas Chainsaw Massacre? Has Harry Potter destroyed one of her horcruxes or something? What's really going on here?
The rest of the group date from last week (because, yes, we still have to finish out a group date) goes about as well as can be expected. Matt looks like he would rather be in a dark room listening to "Drivers License" and sniffing Sarah's pillow, but he manages to muster up a small amount of energy to show up for the rest of the ladies. The way he puts it is that this is HIS journey, and he's not going to let anyone ruin it for him. I believe he stole that line directly from an episode of My Super Sweet 16 when Ava's dad refused to import foreign male models to act as eye candy for the occasion. It has the same energy, does it not?
MATT SOLDIERING ON THROUGH HIS BACHELOR JOURNEY: 

The only stand-out moment from the evening comes in the form of Chelsea, or as the viewers back home know her: the bald hottie. I know that came out a little callous, but I meant it with all the kindness in my heart (or at least whatever's left in there that hasn't completely festered). Chelsea is STUNNING, y'all. I mean I know she's a model, but still. Matt definitely agrees with my findings because instead of listening to Chelsea deep dive into her complicated relationship with her hair as a Black woman in a white society, he's trying to see how far he can slip that hand up her thigh. Matthew! Hands!!! 
The Rose Ceremony
We get a rose ceremony almost immediately, and the women are weirdly optimistic. They seem to think that Sarah was the only thing standing between them and their happy ending with Matt, as if there are not 18 other women still competing for his heart on this show. This feeling is only reinforced when every single girl in the house says they're excited to get their time with Matt tonight. Look ladies, optimism has no place on this show. The minute you show an ounce of happiness, production will be there ready and willing to burn down your childhood home if it means they can get some waterworks out of you to up their ratings. Don't be so naïve! 
Going into the rose ceremony, Victoria proclaims that she just needs a few minutes alone with Matt to solidify their relationship. Honestly, I think she's going about this all wrong. The less she speaks to him, the more likely she is to survive another rose ceremony. Nose to the ground, honey! Nose. to. the. ground. 
HAHAHAHAHA stop. Did Chris Harrison just break up their conversation by asking to steal Matt for a sec? Watch out, Chris. You don't know what Queen Victoria is capable of; better sleep with one eye open.
WHAT. WHATTTTT. NEW GIRLS ARE COMING TO THE HOUSE? Is this even legal? Also, Matt does not look excited about this at all. He was already barely holding off a coup before this, now he'll be lucky to escape his season with both his eyebrows after this development. 
CHRIS HARRISON: We're bringing in more new women for you, Matt! Isn't that exciting, buddy?
MATT:

The girls are coming in by the truckload, and Matt looks like he has seen less carnage on a football field during rivals week than what he's about to witness when he walks back into that rose ceremony. I mean, how is he going to explain Brittany's presence without being immediately drawn and quartered by the women? She walks in and tells him she wants to "make up for last time" and then shoves her tongue down his throat. BRITTANY! She might as well have slipped a condom into his wallet while she was at it. 
Anna is acting like she's heard alllll about Brittany because they both live in Chicago, but isn't Chicago home to like, millions of people? Like, do you know her or did she just show up on your explore page on Instagram? Be honest here. 
Meanwhile, Chris looks very unperturbed that his lead is about to be mauled alive by a pack of rabid former beauty queens. They've done nothing this quarantine but perfect their Keto diets, Chris! They've been training for this!! Does he not realize that this room is about to be a mess of hair extensions and blood??
Speaking of body counts, here's who gets eliminated at the rose ceremony:
Khaylah

Kaili

Kim (the lone new girl to get sent home)
I'm shocked that four out of the five new girls who showed up tonight got roses. They didn't even get to sit in on a full rose ceremony! They probably spent longer with the med team getting nasal swabbed for a COVID test than they have with Matt James! So, I guess when Matt said earlier that this was "HIS journey" he really meant "HIS journey with the hottest women on this show." That's the only reason I can think of for why he would keep complete strangers on this show. 
The Group Date
I guess the producers could tell Matt was scared for his life, because they bring in Ben Higgins to put some pep in his step. For those of you who don't know, Ben Higgins is a former Bachelor and the first to ever say "I love you" to two different women in a season. Why ABC continues to give this guy any airtime is beyond me. It's not like this process worked for him. He met his fiancée by sliding into her DMs. To be a fly on the wall when they tell their kids their love story started with Daddy sending Mommy a message that said, "your Instagram makes me so horny, can I get your number?" If People doesn't cover this in their wedding exclusive, they're crazy!
The group date this week involves some sort of fall-themed obstacle course that looks like it was thought up after someone ate too many edibles and watched a marathon of Gilmore Girls. Of course Victoria treats the entire spectacle like it's her own personal civil war. For christ's sake, Victoria, this isn't the "Bad Blood" music video, they just told you to wear a squirrel suit! 
HOW VICTORIA THINKS SHE LOOKS ON THIS GROUP DATE: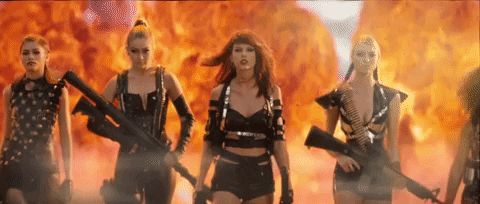 HOW SHE ACTUALLY LOOKS ON THIS GROUP DATE: 

Honestly, this is horrifying. They just told these women—women who are gainfully employed and presumably have college degrees, or at least very rich fathers—to carry those acorns in their mouths like baby squirrels. Ladies, this is not what we marched for! 
No one is worse behaved on this date than Anna. And she is terrifying. I'll be seeing those chompers of hers in my nightmares, I swear. Anna starts a rumor that Brittany is an escort. I think she actually says that Brittany "entertains men for money" which, like, who among us hasn't? Grow up, Anna, we're all escorts when we don't want to drop $18 on a vodka cran.
Anna asks Brittany straight-up if she's an escort in front of the entire group (and casually all of America when this finally aired). Brittany, of course, denies the escort rumors, along with the rumors that she shot JFK and fabricated the 9/11 attacks. Truly, they hold about as much water in terms of rumors. Where did you get your intel, Anna? Parler? 
View this post on Instagram
What I can't understand from this entire Anna/Brittany feud is what Anna hopes to achieve by doing all of this. Obviously, she's feeling threatened by Brittany and her connection with Matt, but there has been a crazy amount of outright slut-shaming this season. The amount of times I've heard "hoe" and "whore" tossed around is astonishing. First of all, I firmly believe that we should all be reclaiming this word so as not to let men weaponize it against us. A woman is allowed to do whatever the f*ck she wants to do with HER OWN BODY with whoever she wants to do it with. Secondly, this is 2021! There's absolutely no way Anna is going to walk away from this exchange as the hero. She's going to be ripped apart on the internet for this, and deservedly so. How she can't see this train wreck coming from a mile away is beyond me. 
Sidenote: Matt is kind of the worst. He seems to be passively watching as the women shred each other apart one "can I steal you for a sec" at a time. He can see how hostile it is in the house and is doing nothing to manage it. Instead, he seems content to let that hostility fester and the women verbally eviscerate each other behind his back. I get that he hasn't done this before and so maybe he doesn't understand the dynamics of living in a house with a bunch of other people who are trying to bang the same person you are, but he does have working eyes and ears. There's really no excuse. 
Michelle's One-On-One Date
I still can't get over how bold it was for Matt to ask one of the new girls on a one-on-one date. Like, I can't decide if he actually likes her or if he wants Victoria to shave her head in her sleep. 
I don't have much to say about this date. Michelle seems super genuine and the two of them appear to have a decent amount of chemistry. That said, I also feel like Matt could carry on an engaged conversation with a stapler. They go on a hot air balloon which is firmly tethered to the ground. Like, it's a stationary hot air balloon. Their "once-in-a-lifetime view" consists of an aerial shot of the hotel and the freeway down the street. I hope they don't leave this part out of their love story when they tell the kids!
One of the most memorable parts of the date comes when Michelle quotes Maya Angelou and is genuinely surprised that Matt is able to distinguish it as a Maya quote. You can tell she was hoping to pass it off as her own. Honestly, don't feel bad girl, a producer was definitely holding that answer up on a cue card behind your back!

The Second Group Date
The second group date of the week will be a boxing date. I think the date card reads something like "you gotta fight for love" and all of the girls know to immediately start filing their nails into makeshift shivs. This isn't their first cage fight, ABC. 
To prep them for their fight, the girls will be trained by world class boxing champ Mia St. John. You gotta wonder what she did in a past life to deserve this fate, especially as you take in the look of shock and disgust on her face as she watches these women fake spar. On the one hand, she has girls like Serena who are willing to lose a kidney if it means taking out their opponent. On the other hand, there are girls like Kit who are wondering if a punch to the face will f*ck up their fillers. I truly feel for you, Mia. 
And what do you know, these fights are an all-out brawl. I've watched lions dismember gazelles on the Discovery Channel with less bloodlust than is currently taking place on my screen. Someone is definitely going to go into concussion protocol after this date. 
MATT WATCHING THESE FIGHTS RN: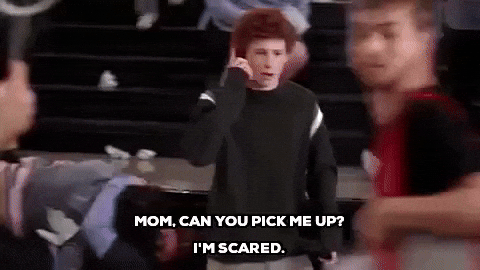 Cut to the cocktail party, and Matt thinks he's some sort of hero just because he stopped the cage fights before anyone was permanently maimed. Oh, honey, baby, sweetie, no. You've only whetted their appetite for fresh blood. 
Enter Vibrator Girl, who just wishes we could all get along like we used to in middle school, and takes it upon herself to make Matt aware of the drama in the house. I've seen a lot of girls over the years try to bring the Bachelor into house drama and it usually amounts to their ultimate downfall. That said, Katie actually handled this super maturely. She didn't name names, she just very calmly explained the situation and gave him some action items for the next rose ceremony. I honestly think Vibrator Girl might be a producer plant. As in, she's actually a board-certified therapist who is there to perform incognito wellness checks on the ladies and make sure the lead doesn't jump a fence. 
We'll have to wait until next week to see if Matt actually does anything with this information. If he does choose to intervene and doesn't start his rose ceremony speech with anything other than "oh hell no I did not leave the south side for this" then it's a missed opportunity. Until then!
Images: ABC / Craig Sjodin; Giphy (6); @bachelorettewindmill /Instagram (1); ABC (1)
The Best 'Bachelor' Recap You'll Ever Read: 50 Shades Of Please Stop Talking
I think I speak for all of us when I start this recap off by saying: OFF WITH HER HEAD!!! I am, of course, referring to Queen Victoria. (Not the matriarch of the most famous royal bloodline in history, but the matriarch of slob kabobs. You get it.) Thus far on The Bachelor we've been treated, and what a treat, to two episodes that are entirely too Victoria-content-heavy. Normally, I quite enjoy a villain. The manipulation, the pettiness, the drunkenly slurred insults—you could say that I see something of myself in them. But it's almost insulting to suggest that Victoria, of the black bra straps and smudgy eyeliner and puffy under eyes—that Victoria—is a threat to anything other than the tenuous grasp I have on my sanity. But alas, I saw production put a wig on a mop and call it a "ghost" on a haunted group date last season, so there's really no limit to how far they'll bend reality for the success of a plot line. 
Which brings us back to the rose ceremony! When last we left off, Queen V had set her sights on annihilating the weakest link in the group: Marylynn. To be fair, she did choose her mark well. Marylynn seems like the kind of girl who apologizes if a stranger sneezes across the street. Victoria, meanwhile, is the kind of girl who would cut a girl's brakes if she were running against her for Alpha Delta Pi social chair. Mar Mar really didn't stand a chance. 
Okay, I forgot about the Sarah fainting thing. It seems the girl has been watching a little too much Bridgerton. That's a total Lady Cowper move. I love how the medic is all "do you need oxygen?? A hospital??" and she waves him off like she's good with just a few hits of Matt's cologne. Yeahhh, I'm starting to think this was less about Sarah feeling a little lightheaded and more about Sarah feeling a little manipulative. 
Honestly, I've never seen a room so quickly and thoroughly decide to forgive one villain and revile another. I guess all the prayer circle Jesus talk is reserved for asking God to forgive your sin of eating carbs before 11am, not wishing a girl who's already face-planted once this evening extensive bodily harm. Got it. 
KHAYLAH: Do I feel bad for Sarah? Yes. Of course. But also…

WHAT. HE GIVES VICTORIA THE ROSE?! She legit looks like she showed up to the rose ceremony hungover after a 10-day bender that involved several bar fights and zero sleep. How could he pick her!! I would love to hear Marylynn's take on all of this. No, seriously. I've heard leaves rustle at a higher decibel than how she's talking directly into a mic rn. 
The Group Date
Today's group date theme is "get uncomfortable",  which is funny because is that not also the tagline of this franchise? I mean honestly, what's more uncomfortable than the entire premise of this show? I'm sorry, but a man dating 30 women at once? And each "date" involves a scenario that is either mildly pornographic or offensive to some cultures/religions/etc.? In any other world this would be grounds for a Special Victims Unit investigation at the very least. 
Ah, I see the real reason for this date. It's a shameless plug for Chris Harrison's "erotic" romance novel! I love how Matt asked for "uncomfortable" and Chris Harrison immediately thought of the content of his book. At least he understands his own writing! 
The ladies are told to write an erotic next chapter featuring themselves and Matt James. Not only will this be an exercise in creative writing, but they will also be doing a public reading of their work just in case physically writing the words "moist for you" wasn't punishment enough. Tbh, I truly can't wait to hear these girls (who were saying the Lord's Prayer but a week ago!) now go into public and excruciating detail about all the things they'd like to do with Matt James' penis. It's about to go from "our father who art in heaven" to "daddy can I" real f*cking quick.

As I anticipated, this is a train wreck. I've never felt more uncomfortable in my life. Matt keeps saying how proud he is of the vulnerability these girls are displaying, but my idea of vulnerability does not involve turning the comments section of an OnlyFans post into a seductive Haiku. It just doesn't. Kit starts talking about fingertips down her spine, Dildo Girl looks like she's a minute away from busting out her X-rated Harry Potter fanfic for the occasion (she totally looks the type, don't lie!), and Victoria's has more redactions than one of Trump's tweets. I'm pretty sure the college creative writing degree in me just shuddered in disgust. 
No one walks away from that date feeling more confident than Dildo Girl. A sex positive date that involves honest conversations with your partner (and the 29 other authors of his "special stories") about sexual pleasure? If she doesn't shine on this date, then there's truly no hope for her. 

Dildo Girl, riding off a high from saying the word "pussy" on stage and not even giggling a little, gets about three minutes to bask in Matt's praise before Sarah shows up to crash the group date. GOD, SARAH, CAN YOU LET THE GIRL HAVE HER MOMENT? She doesn't even have a name on this franchise yet! Her face is still synonymous with a Spencer's gag gift! Poor Dildo Girl. This all just feels needlessly cruel. 
All right, I don't love that Matt is entertaining this. As far as I can tell, Sarah crashed the group date because she was feeling anxious… that he was dating other girls… on The Bachelor? 
SARAH: It's just that you're dating all of these other girls at the same time as me…
MATT AND ALL OF AMERICA RN:


Don't act like you've never watched The Bachelor before, Sarah! This isn't some newfangled plot line shocking the nation. Mike Fleiss has been peddling this show's demented format since before you were born. Seriously, you're killing my vibe. Go home. 
Sarah leaves the group date and is only just able to narrowly escape being sacrificed on an altar by Victoria and her mob rule. The ladies are not happy. I'm sorry, but what did Sarah expect? Girls get mad when you use the same IG caption as them, let alone steal their five minutes of allotted alone time with their boyfriend. 
With that in mind, I now declare the winner of this group date to be Dildo Girl. I mean, she's not technically the winner, Matt ends up giving the group date rose to Rachael, but in my eyes she deserves a standing f*cking ovation. Not only did she stand up to Sarah, but she also made sure the time she managed to wheedle out of Matt was as awful and awkward as possible. I genuinely didn't think she had the balls. I'm so proud of her I might even start using her real name in these recaps! Lol, I know. I shouldn't get too carried away. 
View this post on Instagram
Serena P's One-On-One Date
Serena P gets the one-on-one date this week, and I can't believe there are so many Serenas on this season that production needed to differentiate them by using the first letter of each of their last names. Are the girls so young now that their moms were big Gossip Girl fans or something? Where is this coming from? 
For their date they go on a romantic horseback ride. It's all very Sandals honeymoon meets PA quarantine. I guess I'm just impressed that this season ABC has been able to come up with dates that don't involve the camera crew papier-mâché-ing background sets together before the couple shows up. The bar is so low. 
Serena P seems like a real human being. She's being flirty but in a way that doesn't feel airbrushed or like she's reenacting jokes she saw on TikTok first. Do I think they like each other? Eh, I wouldn't go that far. I can't say I'm really sensing any chemistry. Like, if this were the real world he would probably bring her as a date to company happy hours or text her during daylight hours, but would definitely ghost her the first time she asked "what are we?" Ya know? These are the vibes he's giving off.

Their future is so bright.  
Okay, Matt talking about his spinster mother feels like a personal attack to my character. He's like, "I worry she's going to grow old and die alone." Well what would you have her do, Matthew? She's already a single mom and now she's got to explain to future dates that, no, her son doesn't have a sex tape per se. He just had fantasy suite dates. THE WORLD IS TRASH, MATT. LEAVE HER BE. 
Matt gives Serena the date rose, which isn't really surprising. What is surprising is that Sarah didn't manage to infiltrate their date somehow by pretending to be a piece of shrubbery in the background. 
View this post on Instagram
The Sarah Show
Sarah has had quite the storyline this week. Here I was thinking that last week's rose ceremony would go down like Scar's last stand in The Lion King with Queen V and her exposed bra straps going down in a fiery blaze after being devoured alive by the hyenas she thought she'd had in line. And yet! She still lives! Not only is she still on this show, but Sarah—fashionable, heartbreaking sob story Sarah—has taken on the role of being the f*cking worst. 
After crashing the group date, Sarah puts herself on a 14-day quarantine. Not like a CDC-recommended quarantine, she's still going to dress cute and see people, just if anyone she doesn't like asks, she's going to say she's not feeling well and it's best to stay away for safety reasons. You know, like how they do it in LA.
Meanwhile, sensing he has a mutiny on his hands, Matt tries to apologize to the women for Sarah's antics at the group date before his one-on-one with Serena P. He isn't even able to get out an "I'm sorry" before asking where Sarah is AND THEN GOES TO TALK TO HER INSTEAD OF FINISHING HIS APOLOGY. This is a straight-up Clare move and I'm disappointed in him. 
The women are PISSED. They're starting to question if they can trust Matt with their hearts (lol they can't) and Matt's only excuse is that he doesn't "know how this all works." Nope. Not good enough. You absolutely know how this works. If you have working eyes and ears and were born after the year 1975, you know how this works. Not to mention, you were sharing masks and exchanging bodily fluids all over Florida with your Bachelor pals this past spring. Please. 
Cut to the end of the episode and the producers have finally lured Sarah out of her cage. I'm imagining they used some sort of electric rod to prod her into that lounge area the same way zoo handlers get the monkeys to dance. Her entrance is greeted by disdainful silence and Victoria's verbal shredding of the last remnants of her reputation. 
QUEEN V: You don't need Matt, you need Xanax. 
AHAHAHAHAHAHAHAHAHA. Guys, I think I like… Victoria?!
You can't live with us. #TheBachelor pic.twitter.com/uD2OXJifu2

— Nick Viall (@viallnicholas28) January 19, 2021
After the ladies finish verbally roasting Sarah on a spit over the unending flames of their hatred for her, she decides it might be best if she leaves the show. And perhaps joins the witness protection program. Totally unrelated, of course. 
Once again, Dildo Girl is too pure for this earth. She does something I've never seen before on this franchise: shows genuine human empathy at no personal gain to herself. She tries to apologize for all the yelling just now and also the witch's curse they placed on Sarah the night before. She just wants everyone to "stay classy" during this process, you know, like when she poked that girl with her 9-inch vibrator and then asked to steal Matt for a sec. Like that. 
View this post on Instagram
Jokes aside, Katie is a QUEEN, and she deserves Matt's full attention. He better f*cking deliver next week. 
Sarah tells Matt she's leaving, but instead of the sad story she gave Katie about missing out on time with her terminally ill father and this environment bringing up toxic feelings from past relationships, she tells him it's because she was bullied. Woooow. I also love that when Matt begs her to stay, she drops the "I've been praying over this" line. Like, bitch just say you're not that into him, you're into G-Eazy!!
Annnnd that's a wrap, kids! See you hoes next Monday!
Images: ABC/Craig Sjodin; ABC (2); Giphy (4); @viallnicholas28 /Twitter (1); @bachelorettewindmill /Instagram (2)
The Best 'Bachelor' Recap You'll Ever Read: Chase Rice Would Like To Be Excluded From This Narrative
Presented by SkinnyPop
For Bachelor news, recaps, tea, and more, sign up for our Betchelor newsletter here.
Well, well, well, so we meet again Bachelor fam. Somehow we've made it to week four of this hostage situation otherwise known as The Bachelor, and the only person I'm actively rooting for at this point is Kelsey's champagne bottle. Last week's episode was a little dullsville for me. It felt like I was watching a two-hour fight I had with my sister in middle school last week over her stealing my shirt. You know, if that shirt were a commercial air pilot whose claim to fame involved desecrating windmills. Here's hoping this week ABC actually steps it up in the drama department. And on that note, let's dive right into this recap.
We start things off this week with Chris Harrison announcing that Peter and his copilots are headed to the exotic land of Cleveland! Tbh the only thing I know about Cleveland is that Tristan Thompson motorboated some random hoes at a nightclub there whilst he had a 9-months-pregnant Kardashian sitting at home alone. Yeah, that feels like a place that has the right energy to meet your future wife. Carry on. 
The women are also confused by the choice of Cleveland. At this point in Colton's season they were all headed to Singapore, but instead these ladies are being treated to a wild few days away in middle America. Somehow it doesn't have the same ring to it. I can't wait to find out which of them had their passport suspended after an incident that involved too much Pinot Grigio and is responsible for this purgatory. 
Okay, this is a VERY nice travel montage ABC has whipped together here. Can you FaceTune a city? Because Cleveland is starting to look like a mecca of art and culture over here. I love that the women are equally shocked by how nice Cleveland is. One girl is like "This is… Ohio, you say??" and says it with all of the confidence of a person who has never been further than an hour away from some sort of coast. 
Victoria F's One-On-One Date
Victoria gets the first date card of the Cleveland trip, and I've been waiting for this date all season long. There's been a rumor going around that Victoria F actually used to date one of the musicians ABC brings out for the one-on-one dates, and this is the kind of content I live for. 
Meanwhile, Victoria just KNOWS that the producers are going to push her off a cliff or something, because she strategically said in her pre-production interviews that she's "so scared of heights." Oh, sweetie. That's cute that you think the producers are going to go for the low-hanging fruit like acrophobia when they can just take a grenade to your personal life instead.
VICTORIA: Oooh, why are we at an airport??
Because that's where Peter takes literally all his dates, you idiot! He's a pilot, haven't you heard? You should only be surprised if you're NOT at an airport.
Peter parks his plane at Cedar Point, which I'm told is a very popular amusement park, but it's no Busch Gardens, so we'll see about that. Victoria continues to play up the whole "I'm scared of heights" thing and it's not like I don't believe her or anything, but she also said she was scared to model during the group date last week and then closed the show in lingerie and a trench coat. 
Not only did Peter close down this amusement park for Victoria, but he also set up a private concert for the two of them and OH MY GOD SHE REALLY DOES NOT KNOW WHAT'S COMING LOLOLOLOLOLOLOL. The look on her face when she realizes her ex, Chase Rice, will be the one to serenade her and her new boyfriend that she shares with 17 other women is f*cking priceless. 
CHASE RICE: Are you two having a good time?!
VICTORIA:


Guys, this show kills me. It's actually a farce at this point. Peter is looking at Victoria like he's so in love with her and Victoria is looking like she would rather eat glass than have to pretend to be into Peter and his salsa hips in front of her much-more-famous ex. 
I love that Peter is talking with Chase Rice and Chase Rice tells him he's from Virginia just like Victoria, and he STILL doesn't put two and two together as Victoria cowers and cries in the corner. Peter, come on! The clues are all there!
OH MY GOD IS SHE TALKING TO HER EX CHASE RICE WHILE ON A DATE WITH PETER?! Is she?! Look, that's only okay when Peter does it with Hannah Brown. Don't get it twisted, Victoria!! 
Wow, Chase Rice does not seem into her at all. This is making me think that maybe they just hooked up a few times when he was in town and now she's mistaken that for an actual relationship. This point is further driven home for me when she asks Chase Rice what should she tell Peter about the two of them and he can't even seem to place how he knows her.
Victoria decides that she needs to tell Peter about her thing with Chase Rice—it's the honest thing to do. I just hope she's able to hide the humble brag in her tone, lest she take a skewer to whatever scraps of self-esteem Peter has left from this franchise. 
VICTORIA: I don't want Peter to be sad that I've banged someone much hotter and much more famous than him, you know?
CHASE RICE WATCHING THIS AT HOME RN: I would like to be excluded from this narrative, one that I have never asked to be a part of since 2019.
Cut to the cocktail portion of the evening, and Peter makes a comment about how they could have Chase Rice sing at their wedding. I want to disintegrate into my couch. The producer who told him to say that has the blackest heart, I swear to god.
Victoria tells Peter that Chase Rice is her ex-boyfriend, but it's over between the two of them and, just to be clear, she ended things with him because his lifestyle didn't fit in with hers. And it's like, wow, what a narrative you have there, Victoria. Kris Jenner would be proud of that pivot. 
Peter is very confused by Victoria's announcement. He's looking at Victoria right in front of him and thinking about Chase Rice from hours before and it's not computing for him. He's like "Chase Rice the musician? The guy that was just on stage?"


Victoria leaves the room overcome with emotion that I'm sure has everything to do with Peter and nothing at all to do with the brush-off Chase Rice gave her earlier in the day. Honestly, I don't know why she's crying. I feel like we aren't getting the whole story here. If she truly dumped Chase Rice and she's truly over him then what is she so upset for? Peter's not going to dump her. If anything, he's going to want to sleep with her even more. He's got to figure out what sort of golden vagina she has that she was able to ensnare the headliner for Stagecoach 2020. 
And what do you know! Peter gives Victoria the rose. Take that, Chase Rice! I'm sure this will not keep you up at night at all.
The Group Date
For the group date, Peter takes the girls to the Browns stadium and he says it as if any of these girls will give a sh*t. I'm sure there will be at least one girl to feign interest because she's "not like the other girls" and that's the one you need to look out for, Peter. If she can fake being overly hype about this date, then she can certainly fake other things with you in that windmill. Oh, and look! That girl is Tammy!
We learn that the women will be split into two teams to compete in a football scrimmage, and the winning team gets to go to the cocktail party. Peter seems to think that pitting the women against each other will make for some good wholesome fun, but a very different picture is being painted on my television screen rn. 
It's less like a pickup game of football and more like the millennial hunger games. These girls are out for blood. You've got Deandra full-on body slamming bitches into the ground. At one point I half expect her to scream out a "welcome to the OC, bitch" as she rubs MyKenna's face into the grass. Then there's Shiann, who is acting like the outcome of this game will save all of China from the Huns. I'm horrified. Honestly, I'm watching these girls rip out each other's hair extensions on the field right now, and I can't even imagine where I would be if I were on this date. Probably faking a back injury on the sidelines like Hot Victoria. 
Holy sh*t. These girls are taking this game VERY seriously. I haven't seen this much aggression and outright rough housing since my neighbor forced me to join her rec league kickball team and they stuck me on third base in the playoffs. I'm still talking to my therapist about those games.
In a shocking twist of events, the yellow team manages to tie up the game at the last minute, which means BOTH teams will be going on the group date tonight. The pink team is pissed about this outcome, but tbh there was no way in hell production was going to let a pot stirrer like MyKenna sit at home during the rest of this group date. Please.
As we enter into the cocktail portion of the evening, all the women are on edge. Nothing is fair in love and war, and it's certainly not fair on a 13-person group date. Tensions are high when Hot Victoria, who didn't even actually compete in the scrimmage because if the weather forecast says there's a 3% chance of rain in the next 10 days then her right elbow starts to hurt and she didn't want to chance it, swoops in and steals Peter first. 
Okay, WHAT. ALAYAH IS BACK?! Can you just show up on this show whenever you feel like it? It's not even like they're still back at the Bachelor mansion, they're in Cleveland for god's sake! How did she even find them? Did she track them down through Twitter threads of fan sightings or something? Because I'm impressed. 
ALAYAH: Can I steal him for a sec?
SHIANN:


We learn that Alayah is back on the show to clear her good name. Even though just last week we saw her get wine drunk, put on a captain's hat, and declare she'd like Peter to take her to the mile high club, she doesn't want America to get the wrong idea about her. She tells Peter that Hot Victoria is a liar and that they've known each other for way longer than the three hours Hot Victoria claimed they had. She even knows what the P in Victoria P's last name stands for! 
I love watching Hot Victoria dig her own grave. She's like "well we did only know each other for three hours but, like, three hours of each day of the seven-day pageant competition and then we might have exchanged numbers and gone on a girls' trip to Cabo after but I just don't know, Peter. I DON'T KNOW!"
"My truth is the truth," Hot Victoria says as she lies through her teeth.
Look, I'm not saying I don't believe Hot Victoria, but that was a VERY cozy hug she just gave Alayah. Certainly not a hug you give a person you've only known for three hours, unless those three hours were spent waiting in line for a bathroom after 1am. 
You can tell Peter's not buying Victoria's story because he actually asks Alayah to come back to the house, even if it means that the women will form an angry mob and burn him at the stake for it. But, you know, follow your heart and everything, Peter. 
OMG HE GIVES ALAYAH THE ROSE WHEN SHE WASN'T EVEN ON THE DATE. Wooooowwww. No wonder Reality Steve hasn't been able to spoil the season yet. Peter can't end up with anyone if the women all murder him and hide his body in Ohio.
High off her group date rose, Alayah attempts to reform old alliances in the house by updating the girls on what they've missed on Instagram. God, she knows how to read a room. She's like "guys, I got to Google!!! Go grab some wine and meet in my room for the dirt!"
She tells the women all about Victoria's past with Chase Rice, and the women look just as confused as Peter was when he heard the news. You can tell they're all questioning the validity of said relationship, because why tf would Victoria be on this show if she's been getting hot and heavy with country music stars?
Kelsey's One-On-One Date
Kelsey gets the second one-on-one date of the week and I'm truly so proud of her. This is a girl who, just two weeks ago, spewed champagne all over her face on national television and locked herself in a closet to wail about it. And now she's on a one-on-one date! This is the comeback story we need in 2020!! If she can recover from something like that, it gives me hopes that I can recover from that one time I got drunk at brunch and slid into Joey from The Circle's DMs. Not all heroes wear capes!
Peter updates her about the Alayah situation and Kelsey gives a GREAT answer. She says that she doesn't blame him for bringing her back and that he should figure out this relationship for himself and THAT, ladies, is how you secure your spot for the next 2-3 weeks. She's not trying to start drama or talk sh*t or blame Peter. Outwardly she's showing support, but inwardly she's plotting Alayah's demise. This is called maturity, ladies, take note!
Honestly, I'm really surprised at how into her Peter is. I feel like we haven't really seen much of Kelsey for him to be this invested. Kelsey is also surprised by the attention and makes a plan to hold it by bringing up her sordid past: her family's divorce. I can't wait to hear what other trauma she reveals. Did she fall off her bike once too?
Peter tells her that he can relate to the trauma of growing up as a child of divorce because once upon a time his grandparents came to America from Cuba. Really grasping at straws for a connection here, aren't we, Peter?
Kelsey gets the date rose, and she really deserves it for sitting through that entire dinner and not mocking Peter once for his turtleneck. If that's not love, then I don't know what is.
Meanwhile, back at the hotel, Victoria finds out that Alayah revealed to the rest of the girls all about that one time she blew Chase Rice in Charlotte her past relationships. She's upset that Alayah would dare reveal that story when she only just told Peter yesterday. It's her truth to tell, Alayah!! 
The Rose Ceremony
At long last we reach the rose ceremony. The women are moments away from a public hanging, but it's too soon to tell whether it's Peter's or Alayah's. Okay, Peter is far too confident making this toast rn. It's like watching a baby gazelle take a cool drink of water right before a group of lions rips his throat out. Poor Peter.
Peter can't even get two words out before Deandra jumps down his throat about being disappointed in his choices. Then Natasha backs her up with Shiann vigorously nodding her head in approval. I really feel like this isn't the smartest move for them. They're treating him less like a romantic suitor and more like a mom who just wants her kid to put away his laundry away. I will say I'm LOVING how the women have hijacked this rose ceremony, though. 
PETER: So, I'd like to make a toast—
THE WOMEN:


Peter tries to pull Hot Victoria aside first so he can explain himself, and she loses her ever-loving sh*t on him. Wow. The BALLS it takes to lie to someone and then yell at them for being mad that you lied. Bravo, Hot Victoria. I never knew you had this much manipulation in you. 
The women continue to rage against Alayah and, you guys, I really don't understand why everyone hates her so much. She wasn't trying to be malicious by saying that thing about Chase Rice, she was just trying to make friends. And also, it's true!! It's not even like she's spreading lies. It's just the truth. I'm not Team Alayah or anything, but they're acting like she's the antichrist and not a girl who just wanted to share some hot goss. 
I also love that the women, even with all the might and wrath of their coven channeled directly at Peter, honestly think he would send Alayah home when she's wearing that black dress of sin. She has a slit down to her pubic bone and is showing enough cleavage that she could shoplift a Thanksgiving turkey and hide it in there! I'm sorry, but he's never going to send her home dressed like that.
And that's right where the episode ends. We'll have to wait until next week to see if Peter makes it out of Ohio alive. Honestly, it's too soon to tell. Until then!
For more Bachelor news, tea, and more, sign up for our Betchelor newsletter here.
Images: Giphy (4); @bachelornation /Instagram (1); @thebetchelor /Instagram (1); @bachelorabc /Instagram (1)