The Best 'Bachelor' Recap You'll Ever Read: The One Where All Of America Sharpens Their Knives
Welcome back to the best Bachelor recap you'll ever read! Tonight is the night. Fantasy Suites. The night where we get to see Clayton play with the heart and souls of three women as if they were emotional Play-Doh. And on International Women's Day, no less!
Last night was the second in a two-day, four-hour Bachelor event that literally no one asked for. Night one was the Women Tell All, in which the women told us nothing except the intimate details of their blinding hatred for Clayton. I don't think I've ever seen a grown man chastised in such a way that it felt like 20+ women were giving him verbal spankings all at once—but it did put years back on my life to do so. Thank you for your service, ladies. 
But if I was feeling even a little bit badly for Clayton, those feelings have all but evaporated after his rage-inducing performance on last night's episode. One of the things I've struggled with this season is connecting to the storyline, to the women, and, especially, to Clayton. For the last nine episodes I've joked that Clayton's existence is the result of a teen witch accidentally animating a stock image of "hot guy" and letting him loose on America's most eligible women. I've compared his personality to whole milk, his deductive reasoning skills to those of a toaster, and his critical thinking skills to my dog's daily debate on eating her own shit. What I'm saying is, I thought Clayton was just another hot, dumb jock who was going to bumble through his time as the Bachelor like he's bumbled through every other aspect of his life. But last night we finally got to see the real Clayton, the guy behind those winning smiles and bland platitudes, and it was absolutely sinister. 
Let's get into it. 
Rachel's Fantasy Suite

In typical Bachelor form, the producers have all three remaining women staying in one hotel room where they'll  get the pleasure of watching their competition walk of shame home after their dates with Clayton. Diabolical. Rachel is up first, and her date card has an ominous message about finding out how "deep" her love for Clayton goes. I have a feeling Clayton's intentions are less about mining the depth of their emotional bond and more about mining the depth of her cervix, but carry on. 
It appears I'm wrong on both counts. Clayton was talking neither about their love nor about her vagina, but rather, about her impending death. They go spelunking through a dormant volcano (again, the sex metaphors abound) and this is the stuff of my nightmares. Seriously. I've seen The Descent and this is a plotline straight from that movie. Is he hoping that the vague threat of death will get her hot later? If so, I'm worried about the rest of what he considers "foreplay."  
Rachel says that while the cave stuff is fine, she needs an "I love you" from Clayton if she's going to put out. It's the same ultimatum I gave my first boyfriend before he took my virginity, and that definitely didn't end in me getting dumped three months later in the middle of a beer pong game. But, you know, good luck with that Rachel. 
Later, during dinner, Clayton tells Rachel that he's been keeping this to himself but he thinks he really needs to tell her now: he's in love with her. First of all, it should be illegal for the Bachelor/ette leads to drop the "L" word outside of the final rose. Congress may not have written up legislation on this niche issue yet, but it's still, like, very morally frowned upon on this franchise. I especially don't like it being used during the fantasy suites setting, a setting that emphasizes sex, when words like "I love you" could be interpreted as emotional manipulation to get someone to sleep with you.

And what do you know? It works! Clayton's declaration succeeds in getting Rachel to sleep with him (or at least letting him do some very heavy petting that resulted in her saying "uh-huh, yeah, I definitely came" before distracting him with a hand job so she could just go to sleep). The next morning he leaves Rachel looking flushed and gooey, and he screams once more—on the very public streets of Iceland—that he's in love with her. Like, are the other girls not staying in that very same hotel? He better hope they aren't at the continental breakfast eavesdropping on the date when he made that daring proclamation. 
Later, Clayton contemplates if dropping the "L" bomb was kosher. He's like, "I didn't plan to say it to Rachel, it just happened" which shows just how little thought went into saying those words during the date. He's not thinking through the emotional consequences of saying those words to a girl who may or may not end up being his wife. Clayton, repeat after me: I. AM. AN. IDIOT. SANDWICH. 

Gabby's Fantasy Suite

Gabby's up next and she's especially excited for her alone time with Clayton. In her words, she says she hasn't dated anyone for this long before without being intimate with them. This is fun because if you actually added up their alone time they have probably spent five uninterrupted days together—and even that seems generous. 
More than some alone time with Clayton, Gabby would just like some champagne and romance. She didn't fly to Iceland for adventures. She flew to Iceland to put on a Shein bikini that she pretends is Revolve and to get drunk in the hot springs. It's what we all want, really. 
WHAT GABBY SAID: I'm hoping for a whale watching cruise with strawberries and champagne.
WHAT CLAYTON HEARD: 

Wow, you guys are really speaking the same language these days. Totally on the same page.
The rest of the night follows the same script Clayton acted out with Rachel almost to a T. He takes Gabby to dinner, tells her he's falling for her, then he fucks her in a yurt. Swap out the girl, the yurt, and the dinner menu, and this was his exact date with Rachel. Almost the same words, even, were said to each girl. The next morning, just like the morning after with Rachel, Clayton loudly yells: "I'm falling in love with you!" followed by a little "whoop" that shrivels what's left of my libido. If you're looking for a tally, that means Clayton has now told not one, but TWO women he's in love with them and bragged to the cameras about being physically intimate with both. Vomit.
It's only after he's put some distance between himself and the dates that he starts to wonder if having sex with two women two nights in a row will come back to bite him in the ass. You think?? These aren't NFL groupies looking for a wild story and sex with the benchwarmer. These women came here looking for a lasting relationship with a mature man. They didn't give you any sex ultimatums, but they were probably hoping you would save something for your potential wife—if not "I love you," then at the very least, your penis. 
Susie's Fantasy Suite

Which brings us to Susie's date. You can tell Clayton is hoping to recycle his wham-bam-thank-you-ma'am script one last time. Third time's a charm and all of that. What he didn't account for is Susie being more in the mood to drown herself in the hot springs than to entertain his horny ass. 
All week Susie has been spiraling. She's been watching girl after girl walk into their suite with goofy grins and sex hair. She's got working eyes and ears. She knows what's going on. To the cameras, she confesses that she's worried Clayton slept with the other women—or worse—said "I love you" to them. Welp. She can read him like a book and it's a sad, sad story.
SUSIE: I'm so all in with Clayton
ME, ALONE IN MY LIVING ROOM: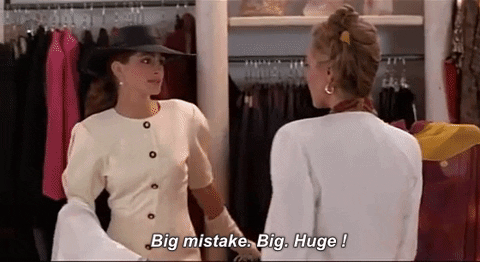 Never trust a man who shaves his chest, Susie!
Clayton tells Susie that he loves her too, because at this point why not? He's already fucked himself. Why not make it a trifecta? But Susie is not following his script. Instead of crying or looking grateful, she asks him what he said and did with the other girls. How does she know she's special? 
SUSIE: I can't be with you if you've slept with other women or told anyone else that you love them. That's my hard line.
CLAYTON: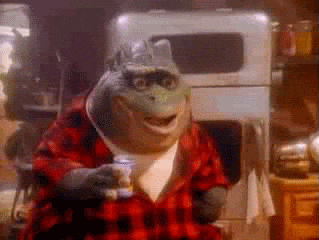 At first, Clayton dodges the question. He alludes that he's expressed some romantic feelings to other women, which makes it sounds as if he was unsure about the feelings he expressed, when in reality he screamed his devotion on public street corners. Clayton tells Susie that she's special, don't worry, he's the most in love with her. Again, I'm sensing an emotional manipulation is at play to get Susie to sleep with him.
I also feel for these other women. If a man fucked me and then screamed to the world that he loved me, I'd probably believe him. It's an insult to those women that not 48 hours later he's minimizing those actions in favor of salvaging his supposedly stronger relationship with Susie.  
Eventually, Clayton tells Susie that, yes, he slept with the other women and, also yes, he said "I love you" to them. What of it? He's the Bachelor. It's his journey. Get on board or get the fuck out. I'm sorry, but was this supposed to make her feel better about their connection? Susie takes a moment to collect herself and that's when Clayton's nice guy veneer completely disappears. His regret and frustration quickly transitions to anger at Susie for daring to question his process. 
The thing is, Susie is allowed to have these boundaries whether she's voiced them or not. Should she have told Clayton her feelings before the fantasy suites? Probably. But she doesn't owe him shit. If she wants to walk because he slept with other women, that's totally her prerogative. Clayton can absolutely do what he wants as well. He can sleep with women, tell them he loves them, suggest they have a threesome if the final rose thing doesn't work out, whatever. But he can't demand they be on board with his polyamory. It's not just that he slept with them, it's that he told all three of them that he loved them. That's kind of a big deal. What makes his connection special with any one of them if he's having the exact same feelings about all of them?
It's not even the situation that unfolded tonight that's so upsetting to watch. It's the way Clayton handled the situation. Susie is visibly crying and distraught. She apologizes multiple times for not telling Clayton her feelings sooner. "I know it's too much to ask," she says at one point. (Newsflash: It's not). Clayton, meanwhile, screams in her face that she invalidated everything, that she should feel awful for the way she's treated him. Then there's the absolutely unhinged moment where he apologizes for yelling at her AND THEN BLAMES HER FOR IT. He's like "this is so out of character for me… but you drove me to this."

This is where we get to see the real Clayton. Not the Clayton who plays with puppies or gets sad notes from kids or smiles dumbly in front of the cameras. This is Clayton. A guy who is as likely to sleep with you as he is to scream at you.
His rage is scary. The way he strong arms Susie out of that building and into the car is scarier. There's a moment when he's yelling at Susie that you can tell she just shuts down. She stops crying and starts placating him. That is a survival instinct clicking into place, because it's the moment when she realizes she isn't safe in this conversation. That this could potentially escalate to violence. It was absolutely gut-wrenching to watch. This is the nicest man in America? The most eligible bachelor? If this is Clayton on his best behavior, I hate to see what he's like in a relationship when cameras aren't rolling.
Do I think Clayton is abusive? That's hard to say. What I am saying is that this was the first time I saw any real emotion from him and it was unleashed anger aimed at a woman. Whatever respect I had for Clayton (and that was slim to begin with) is gone. I suspect I'm not alone in this feeling as I distinctly heard all of America sharpening their knives immediately after this episode ended. Good luck to you, buddy!
Images: ABC (4); Giphy (5)
The Best 'Bachelor' Recap You'll Ever Read: Fantasy Suites Or House Of Horrors?
Happy International Women's Day, people!! What better way to celebrate empowering women than by watching a conventionally attractive man rail three of them in one weekend? That's right: Fantasy Suites are here! If it feels weird to watch what is essentially a three-day orgy take place during the height of a pandemic—you're not alone in those feelings! Never mind that Heather probably had to undergo more testing to drive that minivan within five feet of production than any of these people will have had before they swap bodily fluids for 72 hours straight. But you know, cheers to love and all of that.
Two weeks ago, Matt narrowed his group of women down to the final three: Michelle, Bri, and Rachael. But before we get to the sex, Matt tells us he can't move forward in his Bachelor journey without first solving his daddy issues. Um, Matt, I'm glad you're working on yourself and all of that, but don't you think you should have worked on those intimacy issues before coming on a show that ends in a rapid-speed engagement? It took me and my therapist an entire year just to talk through the time the samples boy at Costco did not return my flirting, and you think one ambush is gonna cut it?
Okay, Matt is even gigantic compared to his own father. How is he so tall? He could fit his dad in the pocket of his jeggings!
MATT: You cheated on my mom and that has permanently altered the way I trust people and engage in romantic relationships.
MATT'S DAD: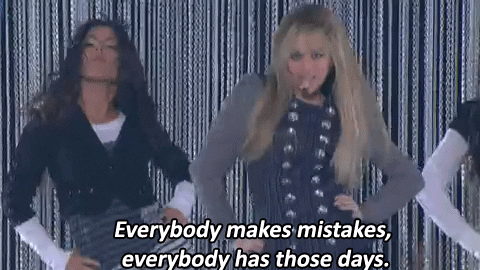 This conversation feels very… not staged. I'm shocked. Matt is being open and vulnerable. At one point he cries in the interview room. This is the most emotion I've seen out of him all season, and I'm including the time he almost killed Bri with a dune buggy.
I'm not sure what Matt was hoping to get from this conversation, but their talk ends amicably. Matt's dad says he's going to try more. Matt says he'll try more too—he'll try more to muster up the energy to pretend to want to bang those three women who are in love with him. All is right in the world.
Michelle's Fantasy Suite Date
Now that Matt got the Chuck E. Cheese thing out of his system, he's ready to make sweet, sweet love to the longest-limbed human I've ever seen. You can tell Matt is really into Michelle because he came dressed to the date wearing jeans that are actually painted on him. Matthew! Save something for the bedroom, buddy!
For the day portion of the date, Matt takes Michelle to the Pennsylvania Dutch Spa. I think this is supposed to be relaxing and romantic, a way for Matt to literally butter Michelle up before she finds out in the fantasy suite that Matt's open-eye kissing thing extends to other parts of the bedroom as well…
Okay, I've never watched a fantasy suite date before that made me this nervous for a girl's pH levels. They're pouring hot butter on each other, rubbing oatmeal into every crevice of their bodies, soaking in baths of what I assume is unpasteurized milk—this entire date is a cautionary tale my gyno told me to scare me about getting UTIs.

The more Matt and Michelle talk, the more I feel like they are pretty perfect for each other, which I'm sure means Matt will run as fast and as far away from her as possible. Michelle talks about how her parents taught her to model healthy, loving relationships. Matt says he didn't have that growing up, but Michelle still thinks he's her person anyway. I really want these two to work out. I mean, with wingspans like that, if they ever procreate their children could reform Mt. Olympus! Think of the possibilities!
More evidence that Matt is super into Michelle: He shows up to dinner showing zero skin from the chin down. Seriously, where does this man shop? How does one amass a wardrobe that consists of turtlenecks and skinny jeans and almost nothing else? ABC, I need answers!
MICHELLE: I would truly love the opportunity to get to know you better.
ALSO MICHELLE:

Michelle accepts the overnight invitation, and BOY, to be a fly on the wall when she explains this to her fourth graders in a few weeks. I'm sure little Ethan will ask her the hard questions again, like if she came or if she just moaned a few times until he stopped jabbing the walls of her uterine lining and called it a day.
Okay, why does this morning after look so tame? They're lounging on the bed and Michelle is wearing an entire outfit underneath that silk robe. The only signs of any intense ardor is a singular rumpled pillow on the ground. Like, did they lose sleep having hot sex or because Michelle taught him the song to remember all the U.S. Presidents? I honestly can't tell.
Bri's Fantasy Suite Date
Bri's up next, and she's about as confident about her place in Matt's heart as I am that I can pull off mom jeans. She was his last pick at the last rose ceremony, and thinks that might be an indicator of where their relationship ranks compared to his with the other girls. I'm not going to say this is all in her head, because the "fantasy" date he has planned for her involves hiking boots and a tent from Costco's summer sale. Like, she knows you already rubbed hundreds of dollars worth of raw milk all over Michelle's supple body yesterday, and you think she's not gonna judge that y'all's first time involved thermal underwear and a rock wedged in her spine?
BRI: You know how to pitch a tent?
I have a feeling she is not talking about where they're going to sleep tonight. No one could "pitch a tent" in pants that tight.

Oh okay, phew. Bri is allowed out of Matt's Blair Witch Project and taken on some semblance of a real date. For the evening portion he takes her to an actual dinner at a place with an actual roof over their heads. A far cry from the boiled water and power bar situation Bri was probably envisioning hours earlier.
Wow, Bri looks absolutely stunning this evening. I wish I could wear a dress like that and not have to be encased in head-to-toe Spanx or undergo some sort of structural engineering with Kim K's body tape.
Matt and Bri bond over their absentee fathers, and he is really using this same story to get into all of their pants. Like, no script change or anything from when he gave this speech to Michelle. Bold. I guess this is the least his dad could do for him. He didn't need quality time, he just needed this story to recycle in case he ever felt like getting laid.
Okay, Bri understands what to pack for a night alone with your man. The cameras cut to their morning after and she's draped in lace and silk. She's cooking breakfast with pants that have slits up to her vagine. She's pulling out alllll the stops. I just really wish I could see this for her. I think Matt is attracted to her and understands her, but they're almost too similar or something. I don't think he wants to end up with someone who has a similar family situation. But perhaps I'm reading too much into these strangers' lives.
Rachael's Fantasy Suite Date
Rachael is last this week, which I'm convinced was a strategic move on production's part so the viewers back home could watch her slowly come apart at the seams over the last 90 minutes of this episode. I will say, her crying and pouting routine is really showing her age. What? You're telling me you've never slept with a guy who's actively sleeping with other people while he's emotionally invested in you? What are you, 12? Grow up.
Rachael asks Matt how he's been, and boy, is that a loaded question. Matt can tell that Rachael is being weird and he has questions. Well, get in line, buddy, because so do I. First up: what's going on with the cut-out of that crop top? Why the belly button? Is it a Gen Z thing? Is the U-shape important? ABC, I need answers!
Okay, Rachael is being reallll pouty on this date. She freaks out halfway through their ceramics activity and pulls Matt aside to talk privately. Nothing is more of a mood killer than insecurity, let me tell you.

RACHAEL: This week is the lowest I've ever felt.
MATT: Well if it makes you feel any better, Bri had to pitch my tent for me!
Matt, she doesn't want to hear about your handjobs! Keep that stuff to yourself.
I just don't understand why Rachael is so freaked out. She just graduated college, like, yesterday. Surely casual sex is a culture she can understand!
By the evening portion of the date, Rachael has completely forgotten about the fact that Matt has swapped more bodily fluids in the past 72 hours than a Walgreens COVID test kiosk. Rachael shows up to the dinner in a hot little red number that has Matt actually licking his lips at the sight of her. Vomit.
I think he knows she's really hot and really into him and it's giving him the craziest boner. Also, watching him be so into Rachael, who (all controversies aside) is clearly the youngest and most immature out of the ladies he has left, is making me think less of him. If this is the kind of girl he wants to pursue, then he's not ready for marriage. YOU'RE A SHAM.
The Rose Ceremony
We don't even get a morning after from Matt and Rachael's date, and that's how you know the sex was good. They couldn't even tame it down for the cameras. I'm imagining Rachael staggering out of that suite, her neck raw from Matt's turtleneck chafing. It's best that footage remains in the vault, I think.
Instead, we jump straight into the rose ceremony. All of the ladies are decked out in black, which I can only assume is because they are mourning the loss of their dignity. Carry on, gals.

HOLY SH*T. Bri is going home? But she's wearing a high-neck dress! She's speaking his love language!! This is possibly the worst rose ceremony to be sent home at. Now all of America knows who gives the worst blowjobs. Plus, she left her high-powered job for this. My heart is truly breaking for her.
And that's all she wrote, kids! See you next week for the epic finale to a season that definitely wasn't already spoiled for us five weeks ago. Until then!
Images: @bachelorabc /Instagram (2); @ABC (2); Giphy (1)
Chris Harrison Just Admitted Why The Women Roomed Together During Fantasy Suites
Last night's episode of The Bachelor had everything: steamy shower makeouts, long-winded conversations about virginity, and for the first time in Bachelor history, all three women forced to share a room during Fantasy Suites week. This provided prime opportunities for drama between the ladies, but I had to wonder, why did the producers put them through this? Was the budget running low for this season? Was the hotel all booked up? Making them live together while they took turns sleeping with Peter kind of seemed like cruel and unusual punishment, and it turns out the producers knew exactly what they were doing.
Chris Harrison was a the guest on this week's episode of Rachel Lindsay and Becca Kufrin's Bachelor Happy Hour podcast, and he explained why this decision was made. Chris explained that Peter had a tough time making decisions on the show (duh), and said that at this point in the season, both he and Madison had "kicked the can down the road." Essentially, Peter couldn't force himself to get rid of Victoria F despite all the red flags in the world, and Madison waited until the 11th hour to reveal that she had some major dealbreakers, so it was time for some outside assistance.
And that's where the producers worked their shady magic. When it came to the Fantasy Suites living situation, Chris said, "there are things that we do as producers that will force you into this uncomfortable zone and force you into making a decision." This specific choice was made "to force a situation that had to happen, and it had to happen this week because, if we get to proposal week, then this guy is really screwed and there's no chance this works."
Personally, after this mess of a season, I feel like there's very little chance that this works regardless, but hey, I guess they had to try something. If you got lost in that word salad, I don't blame you. Basically, he's talking about Madison's virginity ultimatum situation, and how putting the women together forced the women to talk about their intimacy with Peter. After being stuck with Victoria and Hannah Ann during Fantasy Suite week, Madison couldn't pretend that Peter was just gonna keep it in his pants until he married her. Without this push, Peter and Madison's date might not gotten to the vulnerable place it did, and then this sh*t would have been even more of a mess come proposal time.
I'm not sure I love the amount of times Chris Harrison used the word "force", in the span of like, two sentences, but I'm also not naive enough to think that these producers really care about anything other than ending up with compelling footage. What's really interesting about this is that Chris Harrison is basically admitting that The Bachelor producers will do whatever they need to do to emotionally manipulate their cast and get them to do what they want on camera. Really, we've always known this, but hearing Chris say it feels strange, like breaking the fourth wall or seeing your teacher outside of school or something.

Chris went on about the specifics of this scenario, saying that "We needed Madison to face Victoria and Hannah Ann and have them express their emotions on this," and that they didn't want us to just see Peter's perspective of dealing with Madison's views and her ultimatum. This was actually really smart, because it makes the dynamic so much more complex, rather than just watching two hours of Peter being like "uhhh who should I have sex with?" I don't think any of these women are geniuses or anything, but it's kind of cool to see them working through an issue that's a little more real than a champagne bottle finasco.
However you feel about this season of The Bachelor, this might have been one of the few choices that actually worked well, and made the season more interesting. Now that we're headed into proposal week, we'll see if this actually helps Peter stop ~kicking the can down the road~ and get any more clarity on what he should do, but I'm not terribly hopeful. I just think this season isn't really meant to work out, but that's okay, sh*t happens. At least we know that the producers are out here working harder than the devil to give us the drama we crave.
Images: Shutterstock; Giphy