A List Of The Former Bachelors Who Are Single & You Might Have A Chance With
The Bachelor is about to enter its 22nd season, and with 15 years, 20 bachelors and only two marriages to its name, ABC should probably start investing more in its success stats and less in Chris Harrison's salary. For real, though, how much do we think that useless man makes? It's been anywhere between 15 years and like, three months since these men handed out a Neil Lane freebie that they then had to return, and while some of them have since found love or marriage or both IRL, almost half of them are still single as fuck. So in preparation of Arie's journey towards public engagement and public post engagement single life finding true love, let's check in on our still tragically eligible bachelors. And while we're at it, let's make entirely uninformed judgments on whether or not they will ever find love—because, why not?
Alex Michel, Season 1

First of all, let's take a minute to truly appreciate this photo: Chris Harrison's jacket is like, five sizes too big and he also looks like he knows what the next 15 year of his life will be—sad. Anyway, Alex is now 47 years old and works as an exec at a technology company in NYC. Which is funny because he basically disappeared after his season, does not appear to use technology, and is probably a hermit.
Chances of finding love: Definitely slimmer than Chris Harrison's suit fit. Sorry, can't get over that picture.
Travis Lane Stork, Season 8

They used to have doctors as leads? I have never watched a season where the Bachelor even had a real job. Now divorced, Travis is co-host of daytime talk show The Doctors. Glad to see he was able to turn reality TV into a career—fuck love, that's the true Bachelor dream.
Chances of finding love: V likely, he's a doctor with a TV show.
Prince Lorenzo Borghese, Season 9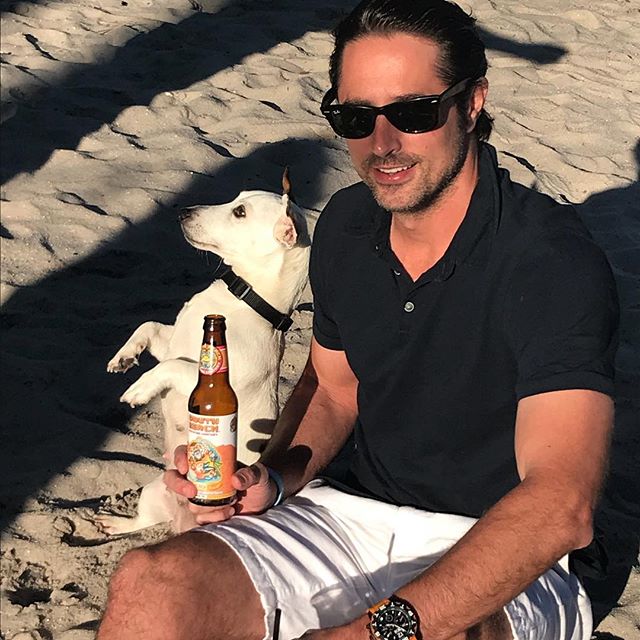 Legit don't understand how this guy is still single. He's a prince, runs a pet spa, and all of his Instagram photos are with adorable puppies. I'm sorry, but is that not every woman's dream?
Chances of finding love: Currently sliding into his DM's….
Andy Baldwin, Season 10

Wait, this dude's a doctor too? WTF, ABC has seriously lowered their "desirable life partner" standards over the years.
Chances of finding love: He's a humanitarian navy doctor—if he can't find love, no one can.
Brad Womack, Season 11, 15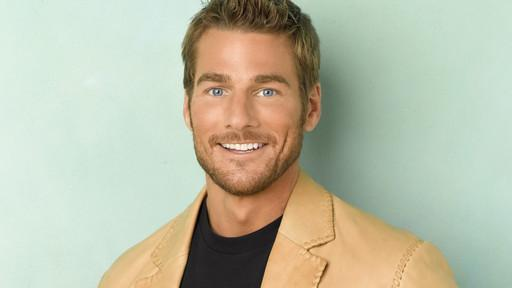 Shocker. The two-time loser lead who couldn't make it work with Emily Maynard still hasn't found someone who can put up with him. The dude's last tweet was in 2011 so I can only imagine that he is living somewhere in shame and sorrow, regretting the day he decided it was smart to do a second season.
Chances of finding love: Yea, no.
Jake Pavelka, Season 14

IMHO, Anyone who would think marrying Vienna was a good idea sorta deserves to be single. But props to him for turning pretending to be in love into a career as an actor on The Bold and the Beautiful.
Chances of finding love: Daytime television is the perfect place to fall in love!
Chris Soules, Season 19

Single and awaiting trial for fleeing the scene of a fatal car accident. Let me just remind you that a few seasons ago they were pimping doctors. I repeat—standards dropped.
Chances of finding love: I bet he'll be popular in prison.
Ben Higgins, Season 20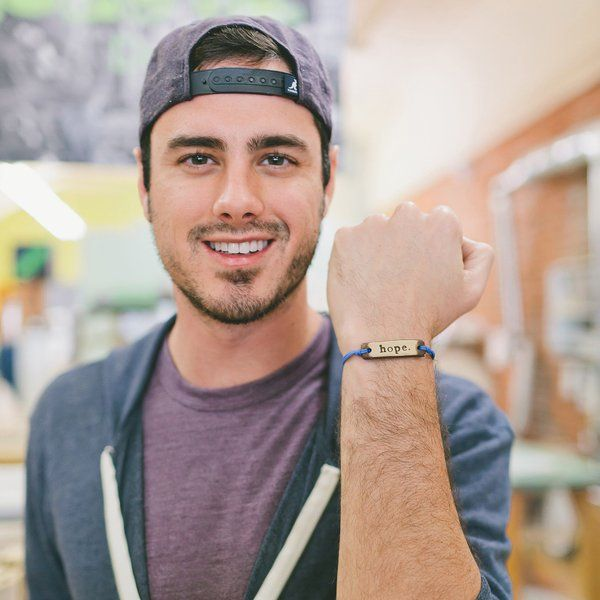 Newly single and almost ready to mingle. He may still be reeling from his breakup with Lauren, but I bet he is already on the lookout for his future political wife. Democrats need not apply.
Chances of finding love: About as good as the chances of him finding a personality.
Nick Viall, Season 21

Not sure what's more depressing—the first ever Bachelor being single, or the most recent Bachelor being single? His poor super hot mom—she's been through so much.
Chances of finding love: Can't wait to see him on Bachelor in Paradise, season 4!
Chris Soules Is Trying To Get His Felony Charges Dropped
Chris Soules fans (do those exist?) can breathe a sigh of relief today, because he might not be quite as big of a dumbass as we previously thought. OK he still loses so, so many points for driving drunk and ultimately killing someone in an April accident, but the part about him fleeing the scene of the crime is now up for debate. Soules is trying to get his felony charge for leaving the scene of the accident dropped, because he says he actually stuck around and didn't bounce like a chicken-shit right after the accident. So, I guess, like, good for him on that matter? I mean, a literal human being is dead because of his actions but at least he (allegedly) tried to take some responsibility for that.
According to documents obtained by ABC News, Soules actually was the one to call 911 and stayed on the scene of the accident. Previous reports said he just hit a dude's tractor with a truck and then peaced, probably to seek emergency advice from Chris Harrison before making a final decision about whether or not to stick around. Soules' attorneys now allege that Chris stayed on the scene until emergency responders arrived, and then he went home. I assume to guzzle some water and try to seem less drunk.

There's even a 911 call to prove Soules tried to help this guy after the accident, which as far as evidence goes, seems pretty solid based off the countless hours I've spent watching crime documentaries on Netflix. No wonder Chris is so upset (beyond the fact that someone lost their life). I mean, I'd be pissed if I was actually sort of trying to do the right thing—after doing a really, really bad thing—and then a responding cop didn't happen to mention I at least made some sort of effort.
Soules has been super roasted by the media (#guilty) for fleeing the scene that he apparently didn't flee. How's that for fake news, huh? Does it change what happened? No. A man still died and that's very tragic. But at least I can go back to liking him more than I like Nick, which is still not very much at all.

Soules is currently out and about in Iowa (just picture that for a sec) on a $10,000 bond, but he's due back in court on Tuesday in what will certainly be, as Chris Harrison would say, a historic day for Bachelor Nation.
Chris Soules Was Arrested For Low-Key Killing Someone
Part-time farmer and former Bachelor Chris Soules is apparently a full-time idiot. The Iowa farm boy might be looking at some jail time after getting arrested for an alleged hit and run where another driver died.
Yes, you fucking read that correctly—someone fucking died. According to TMZ, Soules allegedly rear ended a John Deere tractor trailer—which, TBH, I don't really know what that is—but then the asshole left the scene! The John Deere ended up in a ditch, and the driver was taken to a hospital by ambulance where he later died, which is incredibly sad.
And did Soules come through as a hero and try to help? No, the chicken shit drove off in his Chevy pickup like the subject of some depressing-ass country song. TMZ reported that as of this morning Soules is being arraigned—which, if you've ever watched Law & Order: SVU, you'd know that this is where Soules will choose to either plead guilty or not guilty—and police reportedly found alcohol containers at the time of the crash. So yeah, not looking good for our former farmer Bachelor.
Soules was booked into an Iowa jail on the charge of leaving the scene of a death, which you can bet definitely carries a big penalty if he's found guilty. Yup, I just Googled it. Depending on where you live, getting convicted of that can leave you with a good chunk of prison time. Congrats Chris, I think you just might be the first Bachelor felon! Can they host a season of The Bachelor from inside a prison? What would the fantasy suites be like? I can see it now: "Riker's Island is the perfect place to fall in love!"
Also, can we just talk about the mug shot for a hot second? In case you don't believe us, you can clearly see Soules with his signature slicked-back hair and wearing a fucking shirt that says "Soules" on it. What in the hell, man. Maybe not the best branding.
CHRIS SOULES IS IN JAIL. HE LEFT THE SCENE OF A DEADLY CRASH. THIS IS MONUMENTALLY BAD YOU GUYS. PLEASE PRAY. PLEASE RT. pic.twitter.com/PW9ALETf8V

— TheBachBabes (@TheBachBabes) April 25, 2017
How fucking thankful do you think Whintey is right now? She avoided a lifetime of writing Dear John letters while her fiancé served prison time and she was stranded in Bumfuck, Iowa. Safe to say she dodged a huge bullet.
Don't meet your heroes, kids. Especially when that hero is a Bachelor with a dolphin laugh without the moral compass to stick around at the scene of an accident he caused THAT KILLED SOMEONE.
Rest In Peace to the other driver. Thoughts and prayers for his family.