ABC Is Choosing To Be Boring With The New Bachelor
After weeks of speculation, ABC revealed last night on the season finale of Bachelor in Paradise that Peter Weber, the lovable pilot from Hannah B.'s season of The Bachelorette, will be the new Bachelor. My reaction resembled that of my parents when I failed my driver's test by backing into a pole while parallel parking in my instructor's car: not mad, just bewildered disappointed. After shocking many loyal viewers by choosing Hannah as the Bachelorette, I was hoping the bigwigs at ABC would pull something similar with this year's Bachelor. Unfortunately, they can't seem to quit their addiction to mediocre men and went with the safe choice, once again shying away from a lead that might spike controversy or (heaven forbid) a cultural conversation.
He's Slightly Sketchy

Peter caught some flak this summer when it was revealed by his ex-girlfriend that he dumped her shortly before Christmas, presumably because he found out that he'd been cast as a contestant on The Bachelorette. Opinions differ as to whether the show had anything to do with the breakup, but Peter himself has insisted that his casting occurred months after he parted ways with his ex. Even if we suspend all disbelief and take him at his word, his characterization of the breakup in the People interview is not consistent with the one he gave us on The Bachelorette, particularly during his hometown date, where his parents and brother recounted his most recent heartbreak in a way that gave me Blake-crying-on-his-mommy's-shoulder vibes. While breakups are usually sad for both parties, the dumper does not usually come away disillusioned at the prospect of finding someone to love again, hence the dumping. We can all agree that Peter's transgressions pale in comparison to those of dog food jingle lyricist Jed, but he's not quite the wounded bird he'd like us to think he is either.
He's Safe

One important detail Chris Harrison forgot to announce last night when naming Peter as the Bachelor is that he's already been The Bachelor. It was four years ago, his hair was darker, and his name was Ben Higgins. In all seriousness, it's pretty clear that ABC is trying to recreate the ratings magic they had with nice guy Ben by bringing in a shiny new version. To be fair, there is nothing objectively wrong with either Ben or Peter. They're both mild-mannered, sensitive and steadfast guys. The problem is that their best qualities are the same ones that come to mind when looking to purchase a family minivan. While comfort, reliability and safety are wonderful, I'm not really attracted to a Chrysler Pacifica. In light of recent events I knew we wouldn't get my first choice Tyler, but I still can't help but feel that ABC isn't sending their best. We need a man with an edge and/or some undeniable sex appeal, and someone that still lives at home with his parents isn't it, no matter how many condoms he has in his center console.
He's (Yet Another) White Guy
It's no secret that the Bachelor franchise has a race problem, but it's a fact that bears repeating. In the more than 17 (!) years that this sh*tshow has been in the cultural zeitgeist, we have had one black female lead and no black male lead. It's. Time. One could argue that we've had several great candidates in years past, especially when we see what passes muster to lead this dumpster fire year after year, but it's pretty hard to deny that Mike Johnson from this year's season of The Bachelorette would have been an excellent choice. Kind, charming, successful, smart and handsome, Mike was and is the full package (and Demi Lovato agrees, so don't @ me). For all those who say he was "boring" on Bachelor in Paradise, kindly refer to my previous paragraph.
Even if Mike was boring on Paradise, I'm not totally convinced that his brief stint on the spin-off was the right litmus test. Mike doesn't really exude f*ckboy like the Deans and Blakes of the franchise, so it's possible he simply was not in his element arriving late into a situation where no one but the most boring and phony people were left (you know who you are). It's true that ABC seriously botched the season with its first black Bachelorette, Rachel Lindsay, but refusing to engage in the issue at all kills any hope for future progress in dealing with race competently and compassionately. If they can handle a same-sex couple with grace, can't they work towards doing the same with its contestants of color?

By choosing Peter, the franchise is making a conscious choice to remain stale. It's not the wisest move for a show that's been airing for so long that nearly every contestant has learned the rules and is out for fame. If ABC can't find a dynamic and compelling lead from its usual crop of last year's rejects, why not flush the format and let art imitate life by casting an actual celebrity? Not only do we reclaim the premise of an aspirational lead that the show was founded on, the contestants' famewhoring can be repurposed and encouraged as a key element of the entertainment instead of an undesirable byproduct that must not be acknowledged. Until ABC hires me to consult on strategy (call me!), all I can do is hope to be pleasantly surprised with Peter, like I was with Hannah. I'm going to give him the benefit of the doubt and watch, but if I see even the shadow of a windmill, I'm out.
Images: ABC; Giphy (3)
A Definitive Ranking Of The Past Bachelors By Hotness
I don't know one person on the planet that isn't excited for this year to be over. I mean, god damn. GTFO of here already. Like, I don't think I've ever been this excited to get older. But on top of all the terrible sh*t being over, another good thing about the arrival of 2019 is that The Bachelor comes back in January. This means I have another reason to drink what the Surgeon General would probably deem an unhealthy amount of wine on a Monday night and then judge people mercilessly. I consider those two of my greatest passions. The only downside to The Bachelor coming back is that we have to watch Colton whine about being a virgin for 10 straight weeks. Ugh, I'm already over this storyline. But whatever. It will have to do. To celebrate the show coming back, we decided to rank all of the previous Bachelors by hotness. Merry f*cking Christmas.
A List Of The Former Bachelors Who Are Single & You Might Have A Chance With
The Bachelor is about to enter its 22nd season, and with 15 years, 20 bachelors and only two marriages to its name, ABC should probably start investing more in its success stats and less in Chris Harrison's salary. For real, though, how much do we think that useless man makes? It's been anywhere between 15 years and like, three months since these men handed out a Neil Lane freebie that they then had to return, and while some of them have since found love or marriage or both IRL, almost half of them are still single as fuck. So in preparation of Arie's journey towards public engagement and public post engagement single life finding true love, let's check in on our still tragically eligible bachelors. And while we're at it, let's make entirely uninformed judgments on whether or not they will ever find love—because, why not?
Alex Michel, Season 1

First of all, let's take a minute to truly appreciate this photo: Chris Harrison's jacket is like, five sizes too big and he also looks like he knows what the next 15 year of his life will be—sad. Anyway, Alex is now 47 years old and works as an exec at a technology company in NYC. Which is funny because he basically disappeared after his season, does not appear to use technology, and is probably a hermit.
Chances of finding love: Definitely slimmer than Chris Harrison's suit fit. Sorry, can't get over that picture.
Travis Lane Stork, Season 8

They used to have doctors as leads? I have never watched a season where the Bachelor even had a real job. Now divorced, Travis is co-host of daytime talk show The Doctors. Glad to see he was able to turn reality TV into a career—fuck love, that's the true Bachelor dream.
Chances of finding love: V likely, he's a doctor with a TV show.
Prince Lorenzo Borghese, Season 9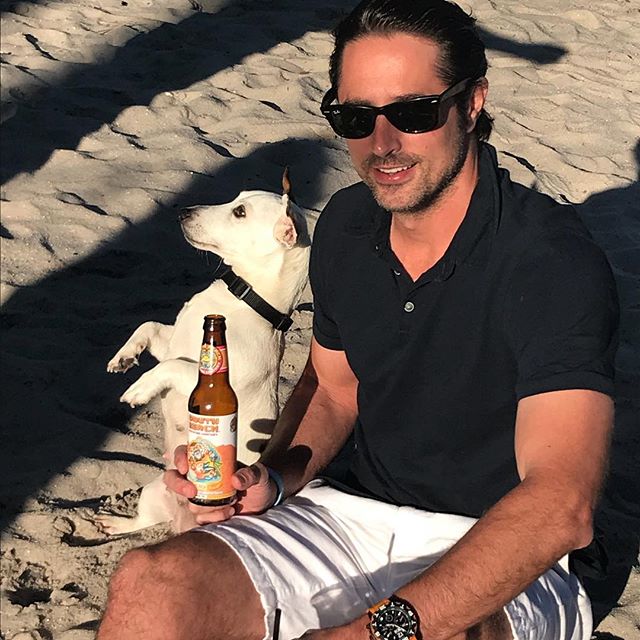 Legit don't understand how this guy is still single. He's a prince, runs a pet spa, and all of his Instagram photos are with adorable puppies. I'm sorry, but is that not every woman's dream?
Chances of finding love: Currently sliding into his DM's….
Andy Baldwin, Season 10

Wait, this dude's a doctor too? WTF, ABC has seriously lowered their "desirable life partner" standards over the years.
Chances of finding love: He's a humanitarian navy doctor—if he can't find love, no one can.
Brad Womack, Season 11, 15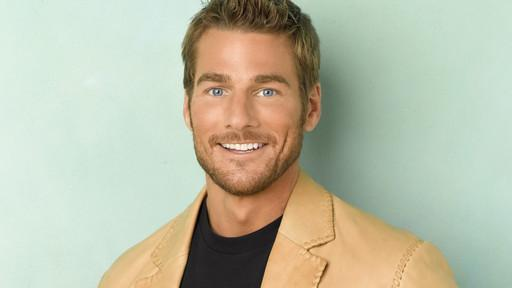 Shocker. The two-time loser lead who couldn't make it work with Emily Maynard still hasn't found someone who can put up with him. The dude's last tweet was in 2011 so I can only imagine that he is living somewhere in shame and sorrow, regretting the day he decided it was smart to do a second season.
Chances of finding love: Yea, no.
Jake Pavelka, Season 14

IMHO, Anyone who would think marrying Vienna was a good idea sorta deserves to be single. But props to him for turning pretending to be in love into a career as an actor on The Bold and the Beautiful.
Chances of finding love: Daytime television is the perfect place to fall in love!
Chris Soules, Season 19

Single and awaiting trial for fleeing the scene of a fatal car accident. Let me just remind you that a few seasons ago they were pimping doctors. I repeat—standards dropped.
Chances of finding love: I bet he'll be popular in prison.
Ben Higgins, Season 20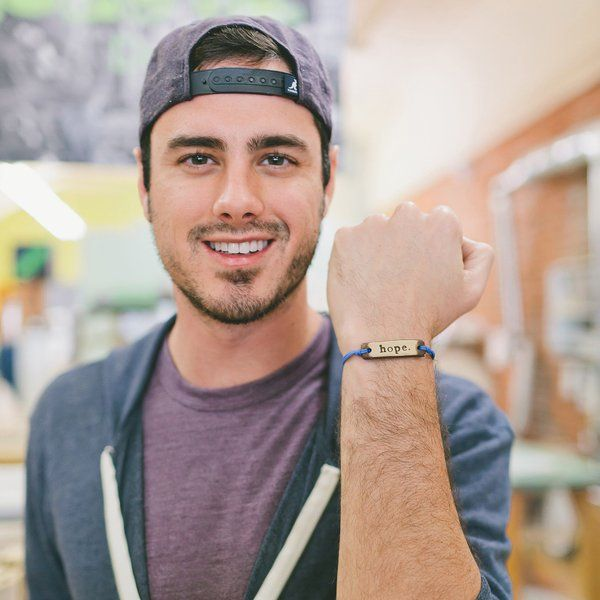 Newly single and almost ready to mingle. He may still be reeling from his breakup with Lauren, but I bet he is already on the lookout for his future political wife. Democrats need not apply.
Chances of finding love: About as good as the chances of him finding a personality.
Nick Viall, Season 21

Not sure what's more depressing—the first ever Bachelor being single, or the most recent Bachelor being single? His poor super hot mom—she's been through so much.
Chances of finding love: Can't wait to see him on Bachelor in Paradise, season 4!
Ben Higgins And Lauren Bushnell Broke Up
In a move nobody saw coming except all of us, Ben Higgins and Lauren Bushnell have broken up. It's time to hit up the group chat and collect your wagers, Bachelor Nation. The couple got engaged on March 14, 2016 and has broken up a year and two months later—almost to the day—on May 15, 2017 (a day that will live on in infamy). It's such an oddly specific date to break up, it's almost like Ben and Lauren were waiting for something? Like, the stipulations put forth on a signed piece of paper to expire, perhaps? Hmmm…
The couple announced their split to People this afternoon, saying, "It is with heavy hearts that we announce our decision to go our separate ways," adding, "We feel fortunate for the time we had together, and will remain friends with much love and respect for one another. We wish nothing but the best for each other, and ask for your support and understanding at this time."
Translation: We're just glad we can stop pretending to keep up this charade of a relationship. You will never know the real reason we broke up, so please don't @ us.
However, I don't think it's too hard to jump to conclusions make an educated guess about their breakup. If we learned anything from Ben And Lauren: Happily Ever After? it's that Lauren was pushing way too hard for that MRS (I'm a pusher, Ben. I'm a pusher). Meanwhile, Ben was growing more and more uncomfortable at the thought of marriage by the day—an odd choice considering he willingly entered a reality show where the ultimate goal is to get engaged. Also if Ben and Lauren's spin-off was accurate to real life, they spent more time hanging out with Grant, Lace, and the twins than they actually spent together. When you're voluntarily spending most of your time with two people who think being a twin is a full-time job and cannot boil water on their own, that kind of says a lot about your relationship.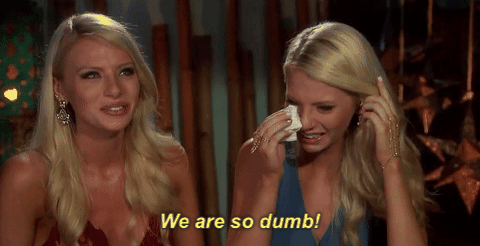 I'd also take a step further and add that Lauren was definitely still not over Ben telling Jojo he loved her on the Fantasy Suites date. I say this because she told People in October, "For a long time, I was really angry for being blindsided. And that resentment and anger affected our relationship much longer than it should have." Like, girl, get over it. You went on a show where the whole premise is that you're dating a guy who's also dating 29 other women. Earth to Matilda! I can imagine every fight Ben and Lauren had ending like:
Lauren: Well at least I didn't tell some other guy I loved him the night before proposing to you!
Ben: Oh my god, that was one time!

Now that a second season of a shitty reality show spin-off that nobody watched is no longer in the cards for them, it's tough to say what's next for Ben and Lauren. Ben could resume his failed political career. Lauren will probably launch an online wedding magazine so she can vicariously live out her dreams of being a bride. But who really knows. I never thought I'd say this, but are Jojo and Jordan the best/most legit Bachelor couple left? Man, 2017 is weird.