Is Katie The Most Relatable Bachelorette Ever?
I've been a reluctant member of Bachelor Nation for close to seven years now. And while I have almost always wanted to be friends with the franchise's female leads, Katie is the first Bachelorette that I could actually see myself getting a drink with. For the first time in recent Bachelorette history, I am not intimidated by its leading lady. And since I am an average-looking, single female in her 30s who sees almost all other single women as a threat to my chances of ever landing a boyfriend, that's f*cking saying something. 
It's not that Katie isn't absolutely gorgeous, because she is. And it's not just that she's, as they keep saying over and over again, "sex positive"—or because she uses a vibrator, because literally every woman does (if you think we are having better orgasms with men than with our toys,  you are delusional). It's that she—and I absolutely mean this in the best way possible—just doesn't seem like one of those cool girls. Katie Thurston is not the Regina George of the Bachelor franchise (she would probably find the whole concept of The Plastics to be sexist and limiting), and I am absolutely here for it. And while some viewers may have jumped off the Katie train when she got into it with some of her castmates on ATFR last season, her not being friends with the Kits, Chelseas, and Abigails of Matt's season (who all star in each other's Instagram stories in NYC now) only made me love her more. Because, same girl, the cool girls wouldn't like me that much either. 
For years, I've watched this "reality" show in the same way I watch Grey's Anatomy or, more recently, Bridgerton: to see gorgeous, unattainable, unrealistic characters and storylines play out on my TV. The line between celebrity and Bachelor contestant is so blurred that I'd have the same reaction to running into Rachel Lindsay on the street as I would Regé-Jean Page. Okay, well maybe not the exact same…but you get it. And as that line blurred, the pressure on franchise contestants, especially leads, grew. They felt the need to be polished, to give off an "aspirational" vibe that women would see and think, "damn I want to be like her." But we don't see that as much with Katie; instead, we see her and think, "damn, I am like her." And wasn't that the point of reality TV to begin with?
So, clearly I was primed to love Katie as the Bachelorette from the moment her first season promo came out with her looking truly uncomfortable in a bright purple zip-up skirt. Like, yes please, I would also try to wear that piece of "fashion" and not know how to hold a rose. And the fact that Chris Harrison was going to be nowhere near our television screens had me all the more excited. Katie, quite simply, did not disappoint. She swooned over every attractive man like she was watching a Marvel movie in the comfort of her own home, prepping her vibrator for a post-viewing masturbation sesh starring Chris Evans, Tom Hiddleston, and Mark Ruffalo as The Hulk (yes, I said what I said). She struggled to walk in her heels, couldn't pretend to not be creeped out by the skin salesman, and had multiple uncomfortably open-mouthed makeout sessions in true awkward "what do I do with my tongue?" fashion. She also fangirled over Kaitlyn and Tayshia because let's admit it—they are the cool girls, and what not-cool girl doesn't still secretly (or not so secretly) want the cool girls to like her? 
We also learned a bit more about Katie's background during the premiere: that her parents got divorced when she was young, she grew up poor, and isn't sure if she wants children. What a trifecta of relatability, amiright? The show still only represents the top 1% of attractive people, but hats off to ABC for opening up the leading role to someone from a lower tax bracket! And finally, some representation for the women of the world that don't see their bodies solely as vehicles for the creation of other bodies! Finally, some normalization that first can come love, then comes marriage (if you want, also cool if you don't), then comes a long happy life of travel, leisure, and never having to worry about passing on generational trauma! 
I know we are talking about a franchise that is rooted in patriarchal norms, has a large conservative fan base, and is still SUPER problematic, but boy does this awkward girl finally see a bit of herself in the Bachelorette. And not only is that refreshing, but it's also going to be a hell of a lot of fun to watch an outspoken, kinda weird, not conventionally Instagram model-y woman fumble her way around a cocktail party and into the fantasy suites. 
Image: ABC/Craig Sjodin
This Reader's Online Dating Story Is Everything That's Wrong With Dating
Last week, Twitter user, @SingleintheSou1 tweeted Betches with a screenshot of her text conversation. The texts were with a guy she'd matched with on Hinge a few days before, whom she had yet to meet. After bonding over a shared interest in football (can't relate), they swapped numbers. Then he decided to casually remind her what a hot commodity he is by mentioning he had a date. @SingleintheSou1 was not pleased. This led to a debate of sorts in our mentions. Some people said the guy did nothing wrong. Some people (me) called him trash (mentally, not publicly on Twitter). So we decided to reach out to the original poster to get her version of the story.
It all started with this offending text:
He thinks he can just slide that in there and I won't notice? We just matched a week ago and have a date sent for this weekend…. #WellThatsCancelled #cantmakethisup @betchesluvthis @seriouslybumble pic.twitter.com/gBDLaMFZK8

— Single in the South (@SingleintheSou1) September 4, 2018
LOL. Okay, my first reaction here was twofold. (Threefold, if you count the initial "green text" cringe.) First, good on @SingleintheSou1 for calling him out and not just being like "haha that's fun." (Definitely what I would've done, and I get wrecked by f*ckboys like it's my job. Just saying.) Second, how did this guy respond to her calling him out? Typically, there are two camps of douche here. Type A is your typical bro who will go with "u jealous? ;)" and then send a picture of his penis. Type B is the guy who will spend your entire relationship trying to convince you his emotions are more pure and urgent than yours, and who will act genuinely wounded when you don't want to discuss his date with him. Luckily, I reached out to @SingleintheSou1 and we have our answer.

Yep, type B douche if I've ever seen one, which definitely sucks because these are the guys who are much harder to get rid of. They tend to take "I'm not going on a date with you," as a jumping off point for debate, which it's really not. But hey, why tell you when I can show you. Screenshots continue below.


LMAOOOO. This is like, every single tactic guys try when they f*ck up with a girl, but all in one text convo. What a gift. What a goldmine. First, he tries to turn the fact that he mentioned dating other women into an abstract discussion of online dating. Doesn't he know that's what Twitter threads are for? Next, we've reached the "clearly begging" phase of trying to reset with "how was your day." Finally, we've got the "all right I'm going to CONFRONT her on this," (at 8:24am no less—anyone else think he drafted this the night before?).
The confrontation is classic bullsh*t. He tries to make her feel like she missed out on something he already said he wasn't interested in ("I was going to cut it off with them"—and LOVE that there's a "them" now). He weirdly tries to suggest this her fault ("you might ghost me at any time"). And finally, he turns it around on her with "were you not talking to other guys?" Never mind that that's in no way the point—she just didn't exactly want to chat with him about other women.
Anyway, my opinion is that this guy was a joke from the moment he mentioned his other date. But not everyone on Twitter shared that view. @daniellenpeart had the following to say:
If you're not in a committed relationship what's wrong with dating around?? I'm confused. It's a little weird that he slid it in there, sure.. but at least he was honest.

— Danielle Peart (@daniellenpeart) September 4, 2018
@SingleintheSou1 then responded:
Just like they said – no we aren't in a committed relationship but it's rude to be shady and talk about it before you've even been on a first date

— Single in the South (@SingleintheSou1) September 6, 2018
Yeah, I'm still going to have to side with @SingleintheSou1 on this one. It's true that guys should be honest if they're seeing other people—if you ask them. Sorry, but I guess I'm just not enough of a ~modern woman~ to want to discuss prospective matches with someone I thought I'd be going on a date with. I think a lot of the problems with online dating come from the fact that everything is so transparent already. Everyone knows that you can go home and swipe through hundreds of matches at any time—and nothing's stopping you from continuing to do that even if you meet someone you like.
But dating has always required building the illusion that you'd rather spend more time with that person than anyone else, even when it's really, really not true. You both have to be there in good faith, making an effort to make a connection. And that's hard to do when they insist on announcing it every time they go on a date with someone else who they would like more. Just my two cents. @SingleintheSou1, best of luck in your future pursuits—and thank you for including us on this journey.
Got a sh*tty dating story? Email us at [email protected] with subject line "Dating Horror Story". 
Images:  Single In The South; SingleintheSou1, daniellenpeart / Twitter
5 Women Share Their Weirdest First Dates
Way too often, dating advice can stray into an icky area. And by icky, I mean letting men sound off at random on the things they don't like about women, so women can go ahead and make sure they never do any of those things. While I understand the impulse—some of my own articles are along similar lines—I thought it would be nice to take a break from deep dives into the male psyche and talk shit analyze men's behavior instead. Here are some of the weirdest first date offenses committed by straight men, as told by my hilarious friends. It's basically a transcript of your next brunch if everyone's recent dates were exclusively terrible. So…your next brunch. Enjoy!
The "Friend Zone" Guy
"Once on a first date, a guy demanded to know about 20 minutes in whether or not I was attracted to him because he had been friend zoned too many times and needed to make sure it wasn't going to happen again. And then I turned very red and said I wasn't sure what to say, and then he later implied he was good at oral sex." – Phoebe, Journalist
Outstanding. IMO, he could have said any one of these three things and gotten the same point across. Let's break it down.
"Are you attracted to me? = "Often, women are not attracted to me."
"I've been friend zoned too many times" = "Often, women are not attracted to me."
"I'm good at oral sex." = "Often, women are not attracted to me enough to want to have sex with me, so I try to convince them that I have other skills to make up for it. Also, I'm not very good at oral sex."
And yet he went with all three. I guess men were never really known for their subtlety. Moving on!

The Guy Who Is Probably A Murderer
"There was this crazy German dude who asked to put noise canceling headphones and a blindfold on me before we hooked up. But again, not clear why because he took them off before we actually hooked up. He just made me sit in silence and dark for like 2 minutes beforehand." – Whitney, Editor
Let's dissect this a tiny bit. I'm very, very concerned about what he was doing for two minutes after blocking out her senses. TBH, my first thought was that he needed to take a massive dump but like, shouldn't he have equipped her with nose clips then too? Other theories are that he needed to complete a quick drug deal, hustle another girl out of his room before she saw, or take pictures of her to add to his collection of polaroids of fully clothed women wearing headphones and blindfolds. All of which, ew. I'm going to disable all of my friends' dating apps. It's too scary out there.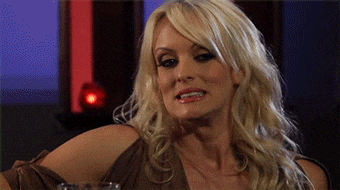 The Awkward Guy
"The last date I went on, we got coffee, except he didn't get coffee. He got a slice of banana bread and ate half and then slowly broke the rest down into crumbs with his fingers while we were talking." – Jane, Hostess
"One introduced me to his parents." – Victoria, Video Game Producer
Say what you will, but I think both offenses are equal level dealbreakers.
The Condescending Guy
"There was a guy who told me he was seeing other girls but he liked me the most because I was "pretty easy to talk to" and "know a little about music." – Emily, Consultant 
Like friend zone guy, you definitely, definitely know this guy. You probably worshipped him in high school, dated him in college, and reject him once a week now. This is the guy who confuses "opinions I have" with "good taste," and constantly vocalizes whether or not things meet his standard. And by things, I mean women, which works out because that's how he thinks of them.
The Wild Card
" told me he voted for Ted Cruz." – Lucinda, Grad Student
TBH I'm stuck on what would be worse: having your date tell you that they voted for Ted Cruz, or going on multiple dates with a guy who voted for Ted Cruz without ever knowing.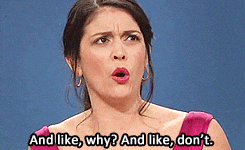 There you have it! The weirdest first date stories I got with a mass text, and they are…honestly, pretty awful. Let's all take this as a reminder to brush up on our fake emergency calls and "bad sushi" lies. Like you've ever regretted a night in.
Images: Giphy (3)
3 Ways You're Scaring Guys Off Without Realizing
The annoying thing about dating advice, generally speaking, is that it tends to be 100% based on other peoples' opinions. And if you've ever engaged in polite conversation, you'll know that most peoples' opinions fucking suck. I've read countless times that showing up late and mentioning horoscopes is a guaranteed dealbreaker, but my Scorpio boyfriend (tragic, I know) was kind enough to overlook all that, and we've been thriving ever since. So, I'm not here to give advice on dating specifically, an activity at which everyone unabashedly sucks. Instead, I'm here to make sure you actually make it to the point where you can decide whether or not you want a second date, rather than taking yourself out of the running with a too-soon friend request or some other amateur bullshit. Here are three ways you're scaring guys off before you get a chance to reject them yourself. Take notes.
Overusing Social Media
Social media is tricky. You need a distraction from the all-consuming task of not triple-texting, so you decide to post an Instagram story that happens to highlight your breasts and/or totally raging social life. And which you then go on to update every 30 minutes. Totally harmless right? Wrong. If triple-texting is unattractive because it looks like you're too into him, non-stop social media is unattractive because it looks like you're way too into your phone/yourself. (Which like, you are, but let him find that out on his own.)
Social media stories typically fall into two acceptable categories. If they're actually interesting/entertaining (what the kids refer to as "quality content"), post away. Keep in mind that this typically requires you having an interesting job or life, such as interacting with celebrities. Just my two cents. If your stories fall more into the "day in the life but my hair looks good" category, you're going to really want to limit it to the highlights. ONE selfie er day. ONE meal pic every three days, and the sunlight better be hitting your avocado toast JUST right. You get the idea.
Guys watching a story you updated every two minutes aren't admiring your fun, cool life. They're picturing you standing in the middle of that scene with your eyeballs glued to your phone. More importantly, they're picturing dating you as an unpaid photographer gig with a side of watching you scroll through filters. (Again, this is accurate, but it's also a reality that men need to be phased into slowly. If they're aware of what's happening before it's too late to stop it, you're doing it wrong.)
You're not Kim K. You can't get away with this.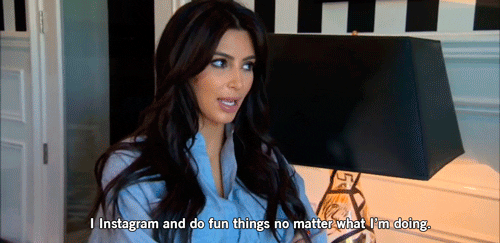 Planning Out Every Last Detail
On average, it takes me and my boyfriend maybe 60 texts to nail down a dinner date. I reject the first 15 restaurant suggestions, he suggests between seven and 12 different meeting points, I get preemptively snarky about his outfit, and the fun rolls on. Fine and good when you've tricked someone into you're in a committed relationship. Early on, though, anything above a single-digit number of texts to make a plan is going to be off-putting. This includes everything from the first "when should we get together" text to when you're actually, physically speaking. Which means you should leave room for one "I'm here" text when you arrive, and should absolutely not be texting "do you want me to get a table or meet at the bar? LMK!" once you do arrive.
Texting back and forth over every detail makes you seem like you can't make a decision without outside input, and runs the risk of exhausting him so much that the idea of meeting you in person no longer seems fun. This includes texts moving around the meet-up time, suggesting more than two locations (or including more than a five-word description of either one), or in any way reiterating the plans you've literally just made. (The boy can both scroll up and read, right? If not, get higher standards.) If you're taking the initiative to make the plan, actually make the plan. And if he's taking charge, either agree to something quickly or decide his suggestions all suck and just cancel altogether. Anything else will just breed irritation when your name pops up on their phone.
Your crush if you don't ease TF up: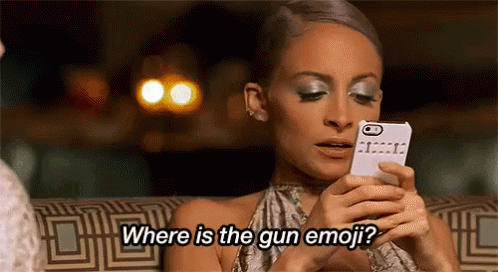 Taking The "Cool Girl" Thing Too Literally
Congratulations, you are a grown-ass woman. Everything in your life falls perfectly into place, seemingly without effort. You don't need this man's validation, and you won't be crushed if this date doesn't go well. You're down for anything that comes up, but you're just as down to walk away. You are the perfect embodiment of everything men are supposed to want women to be. Well—SURPRISE, BITCH! This is 2018, and perfect is no longer good enough. While I maintain that the above is a great attitude to hold internally, there are two glaring issues. One, this is true for exactly no one; you likely try very hard for everything you've achieved, and care at least a little, and hiding that is dumb. Two, it leaves very little room for you to make a meaningful connection. If someone's going to get to know you, you have to show some vulnerability.
That means you can't just be "fine with whatever" when it comes to spending the night, going out again, or picking your first vacation spot. You have to be honest about what you want, even if that means maybe not getting it. While being the Cool Girl might keep a guy interested in chasing you for a decently long time, maintaining the Cool Girl virtually guarantees that he'll never be actually interested in dating you. In fact, he has no idea who the fuck you are beyond a girl who answers his texts less quickly than his other matches, and is therefore intriguing. Somewhere, some bitch who probably has an adorable Southern accent will outplay you by answering his texts just as slowly but then confessing that she's getting attached on date three with a giggle that makes him feel like a Big Special Man. It's all about balance.
This is where being a Cool Girl gets you. Covered in blood and hugging Ben "I specialize in on- and off-screen adultery" Affleck. Don't be the Cool Girl, ladies!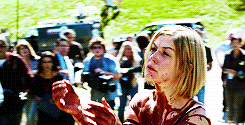 Once you're on the actual date, everyone has a million highly specific preferences for what person they want you to be. (You do too, don't lie.) But with these tips, you'll hopefully at least make it on the date before you fuck it up. Good luck out there!
Images: Giphy (3)
The 8 Most Awkward Things That Happen During Sex & How To Fix Them
You'd think that after years of (sometimes intermittent) practice, sex would stop being awkward. Tragically, that's not at all the case. According to Hollywood, sex is a magical, relationship-affirming union, but in reality it's about as pretty as you when you first wake up on a Sunday morning. Like, it's hard to ascend to a higher spiritual plane with your lover when you're half-choking on a stray pubic hair and/or focused on holding in a queef. I'm not saying it can't be done—just that approximately a bajillion awkward things can happen during sex, usually at the exact moment you wish they wouldn't. You know, because you didn't already have enough embarrassing moments in your life to agonize over when you're trying to fall asleep.
But sex is awesome, so we soldier on anyway in the pursuit of orgasms. At least it gives us something to talk about at Sunday morning (er, afternoon) brunch?
1. Queefing
Ah yes, the queef. The genital fart, or as I like to call it, the sexual showstopper (because you pause out of sheer embarrassment every time). Queefing can happen anywhere—yoga class, that time you drunkenly tried to do a split and your BFF had to help you get back up without tearing a muscle, etc.—but it's pretty much guaranteed to happen during sex, especially the athletic variety. Which, considering you never work out, is basically every variety.
When this happens, there's not much you can do, so like most embarrassing things, your best bet is to summon what you learned in that acting class you took in 8th grade and laugh it off. Queefing isn't the end of the world—I mean, what else do you expect when an object is repeatedly crammed into your vagina? If the guy your banging has ever had sex before, which I sincerely hope he has, he should know it's just a result of a pocket of air getting trapped in your vag and not actual gas. In other words, it's not a big deal and neither of you should be fazed by a queef at all. If it keeps happening, switch positions. If he laughs at you, he's a fuckboy, and you have my permission to kick him out of your bed mid-thrust.

2. Farting
Sex is 1) an athletic activity and 2) involves a considerable amount of jostling your insides. Whether you're having anal sex or ate way too much Chipotle before he came over, farts can easily sneak up on you or your partner, but unlike queefs, they aren't easily ignored.
If you were farted on, you have two options: call it quits, depending on how good the sex was/how desperately horny you are at that moment; or pretend you didn't hear or smell it if you want good sex karma (because sooner or later the tables are going to turn). If you were the farter, all you can do is hope he's turned on enough to ignore it. Otherwise, apologize and delete his number immediately after he leaves, because that shit is impossible to recover from and you don't want to embarrass yourself further by texting him when you're blackout. Actually, maybe you should change your name and move across the country just in case.
3. Choosing To Spit Or Swallow
To prevent that awkward moment when you're making eye contact with the dude who just came in your mouth and he can clearly see the gears turning in your head as you considering whether to spit or swallow, make that decision before you give a blow job. Fucking duh. That way, you can run straight for the bathroom before he has time to be offended.

(Side note: Any dude who's legitimately hurt by people who don't swallow should give a BJ and see how quickly they change their mind.)
4. Getting A Cramp
If you get a little too ambitious with your positioning, you can wind up getting a cramp in the middle of getting down to business. (Does anyone else feel like sex takes way more athleticism than any reasonable human possesses?) The simplest solution is to change positions, but I'd say you should turn it into an excuse for a free massage.
5. Getting Your Period
Dudes can handle all kinds of blood in movies, but as soon as the blood in question comes from a vagina, they turn into terrified babies. It's baffling. Anyway, getting your period during sex can be hellaciously awkward depending on how chill your man is. One minute, everything is fine. The next, you're riding the Crimson Wave, among other things, and the bed looks like a crime scene from Law and Order: SVU.

If he's not cool with period sex, that's his decision, but while you're watching Netflix and washing your sheets five minutes later, remind him that he could totally be having sex instead. If he is down to go with Aunt Flo, put down a towel and congratulate yourself on hooking up with someone who's adult enough to handle the sight of blood.
6. Losing A Hard-On
Finally, something that's embarrassing for the dude—a win for feminism, y'all. There's nothing quite as awkward as your partner whipping off his pants only to reveal a limp penis dangling in the wind, but it doesn't mean you're secretly terrible at sex or so hideous you cause hard-ons to wilt wherever you go. (As if.) Luckily for you, we have an entire guide to dealing with a Putty Penis. Enjoy.
7. Running Out Of Dirty Talk
Dirty talk is way easier said than, well, said. The key to doing it correctly is conviction; you can make pretty much anything sound hot if you say it like it's your wildest fantasy. But that makes it even more awkward when you start to run out of things to talk about—you don't want to repeat yourself, but what are you supposed to say once you've covered sluttiness, the size of his penis, and everything else you can think of?

The solution is simple: Shut up while you're ahead. Above all, do NOT start rambling, or the sex will get weird very quickly. Just start moaning really loud and repeating how much you're enjoying it. That usually does the trick.
8. Accidental Facials
I'm told some people are into facials, and more power to them. I, on the other hand, prefer not to be unexpectedly sprayed in the face (usually the eye, because the world is unjust) with any kind of bodily fluid. It stings, it smells weird, and worst of all, it ruins the cat-eye makeup I spent literal hours learning how to do from Instagram videos just to impress the guy who ruined it with his ejaculation.
IMO, this is grounds for immediately running to the bathroom, washing my face, and making him wait until I've fixed my makeup before going for round two. The punishment fits the crime.