4 Healthy Foods That Are Surprisingly High In Fat
Over the last few weeks, I've been tracking macros on MyFitnessPal. Initially, I was doing it to try and get back on Keto. (By "back on," I mean I did it for two weeks before a vacation once.) Unsurprisingly, I bailed on Keto (nothing is low-carb enough!!!). and I then decided my #newyearnewme would be about counting macros instead. I'm currently using this calculator, which I found via this highly reliable fitness Instagram. I'm not even being sarcastic—there's very good advice on there. My biggest challenge with macros so far has definitely been keeping my fat content in check. Within a week, I realized I knew way less about which foods are high fat than I thought. For example, I had a day of what I considered very healthy eating (salads! oats! grain bowls!), and then discovered my diet had been 60% fat. And this is why I have trust issues. So, I did some research into which of my "healthy" choices were causing that high fat content. I'm not talking about obvious fats—you should all know that baked goods are full of bad fats and avocados are full of good fats. These are the sources of fat you're not as likely to guess as, say, a fried chicken sandwich or a BLT with mayo.
Disclaimer: Everyone's dietary needs are different, and many diets may call for higher fat content. I am not advocating for a universal low-fat diet, so do not come for me. Rather, I am hoping this information may be illuminating to some of you (read: I don't want to be the only one who didn't already know all this).
I'll be honest, I've never really known a lot about the nutrition content of falafel. It felt like a kind of dietary gray zone. Not as healthy as a vegetable, but probably better than cheese. Right? Not really. While trying to design a low-fat grain bowl at Tender Greens, I was pretty shocked to see that the steak topping was lower in fat than the falafel option. While falafel can be a healthy dish (the ingredients themselves are nutrient-rich), I'd somehow forgotten that it's typically deep-fried. This adds, in scientific terms, a sh*t ton of fat to your meal. FWIW, the "baked falafel" option at Tender Greens was way healthier—but unless a menu specifies "baked," you should assume it's deep fried, and therefore higher in fat.
Tofu is a similar deal to falafel—it's all about how it's prepared. While tofu isn't deep-fried quite as often as falafel (though still more often than you'd think), it's really good at soaking up whatever it's cooked in. And given that tofu on its own has just about zero flavor (it's okay, we can all admit that), it's usually cooked in a bunch of oils, sauces, etc. So tofu on its own? Low-fat, healthy option. But the way it's usually prepared in restaurants can make it a higher-fat option than something like chicken.
Okay, this one errs more on the side of "foods we knew were high in fat." But take a minute and actually consider how many "healthy options" feature nuts as a key ingredient. Protein bars that pride themselves on not adding sugar? Full of nuts. Overnight oats? Probably filled with nut butter (or WTF are you doing). Even a lot of salads and bowls will add nuts as a topping, plus, almonds are constantly touted as the ideal mid-afternoon snack. We also all know the problem with nuts—they are impossible to portion for how calorie-dense and fat-dense they are. And anyone who says they're full after 6 almonds is a dirty liar.
So, while nuts are full of technically good fats, it's still super easy to go over on your fat content goals if all the healthy options you're choosing are nut-heavy. So if my breakfast included 2 tbsp of almond butter (18 grams of fat and it never feels like enough), maybe I don't also have have a nut-based Lara Bar at 4pm (9 grams of fat), and snack on nuts at 6pm (19 grams of fat). That brings my fat content from nuts alone (not even the fun fats, like sauces and cheese and sugar) to 46 grams, when my daily goal is 48. (Let it be known that my total fat content for that day wound up being 90+ grams. This sh*t is hard!!!)
I know! I said this list would be about non-obvious sources of fat. Yet here I am basically listing the liquid form of fat and saying "surprise! This is fat." Sue me, but also listen because this is probably the #1 thing that people forget to count in their diets. One tablespoon of olive oil has 14 grams of fat. One tablespoon of butter has 12 grams of fat. (The type of fat they offer is different. Here is a long article on different fats and how they affect you.) Even at home, I struggle to cook something edible using less than 2 tbsp of one of these. It can be super tempting to just log the one chicken breast you cooked in there, but unless you're using a cooking spray, you have to account for the fats it absorbed.
Well, that's the end of my tirade on fat, and now I never want to look at a nutrition label again! Remember, the worst thing you can do with your diet is eat in a way that makes you miserable, because you know that sh*t won't last. My fat content is still way too high most days, but I'm figuring out what a low-fat day I can live with looks like. At least it's not Keto!
Healthy Post-Workout Snacks That Won't Undo All Your Progress
I don't know about you, but I literally always feel the need to reward myself with at least 36 burritos and 75 margaritas after a good, hard workout. Unfortunately, I have to force myself not to be the fat f*ck I truly am at heart, because I don't want to reverse all of the time and energy I just put in at the gym. Instead, I save my money and keep my waistline at bay by fixing up some healthy post-workout snacks at home.
Here are four healthy post-workout snacks for when you're super hungry after exercising but don't want to eat anything that makes you feel heavy like you didn't just bust your ass at the gym.
1. Avocado Toast
Avocados are the f*cking best, especially when they're slapped on top of some carbs. My favorite avocado toast recipe is super simple to make. All you need to do is mash up half of an organic avocado, spread it on a slice of toasted 10-grain bread, then top it with red pepper flakes, sesame seeds, hemp seeds, turmeric powder, Himalayan pink sea salt, and fresh lime juice. Top it however you want to, but this is my number one go-to snack to eat after a killer class.
2. Protein Shake
Yeah, I know what you're thinking… protein shakes are trash. Sure, some of them are gross, but they can actually be pretty damn good and nutritional if you use the right ingredients and protein powder. Mix an all-natural plant-based protein powder in vanilla or chocolate with fruits and veggies that complement the powder flavor you choose. I personally use less water in mine because I think thicker shakes are way more filling than loose, watered-down shakes, but you do you, boo.
3. Bananas With Peanut Or Almond Butter
Bananas are high in electrolytes, low in calories, and extremely delicious, making them a kick-ass post-workout snack. Just cut a banana in half and dress each side with 1-2 tablespoons of peanut or almond butter, which serves as the missing protein and healthy fat components that will replenish your body after sweating to death. If you're feeling fancy, throw some granola on that b*tch.
Pro tip: Coat the banana with the nut butter of your choice and a dark chocolate drizzle, then throw it in the freezer before you head out to exercise. You'll come home to a cold, ready-to-eat treat that feels like a magical dessert in your mouth.
4. Açai Bowl With Nut Butter
I didn't realize how nasty the phrase "nut butter" sounded until I just wrote it. Anyway, açai bowls are said to be the perfect thing to eat after working out for many reasons. Although they're high in natural sugar, because they're full of fruit (duh), açai bowls are literally super-food bowls packed with antioxidants that boost your energy level. Depending on which type of nut you like best, top your bowl with some butter, and enjoy.
After eating any of these post-workout snacks, you should feel full enough to push back your taco and margarita cravings until cheat day. If you're still hungry, make another serving of your healthy snack option or just say "f*ck it" and go reward yourself at your local Mexican restaurant. At least you worked out today. You can always try again tomorrow.
7 Tricks Celebrities Do To Make Their Stomachs Look Flat
People say the camera adds 10 pounds, but like, I'm convinced that only applies to when you open your iPhone camera and it's accidentally on selfie mode. Celebrities are known to have perfect bodies, and despite a few bad paparazzi shots of a hungover Amanda Bynes, I fully agree. I mean, I know they spend a lot of money on personal trainers and nutritionists, but I think we deserve to know some of the tricks they use to get their stomachs to look perfectly flat and feel amazing despite all the flying and drinking they do. After doing some thorough research on the topic, I'm ready to share. Here are some celebrities' favorite tummy hacks.
Jessica Alba: Probiotics
Jessica Alba is a client of celebrity nutritionist Kelly Leveque, and her clientele also includes Chelsea Handler and Emmy Rossum. This woman knows how to make women look great, and her trick is probiotics. In fact, Jessica Alba doesn't even diet or watch her calories, because she's mainly focused on eating in order to improve her gut health. Apparently your gut health helps regulate your hormones and control your weight, so by improving the microbiome in your gut, you'll slim down and feel great.
Kourtney Kardashian: Green Tea
As much as we love our coffee, green tea is having its moment right now, and the Kardashians are totally funding it. Kourtney Kardashian can probably write a book about her list of health hacks (Kris Jenner, great opportunity here), and we've already tried a few of them. The flat tummy hack she swears by right now is her daily green tea latte. She drinks it with honey and almond milk, and she says it makes her stomach feel and look its best.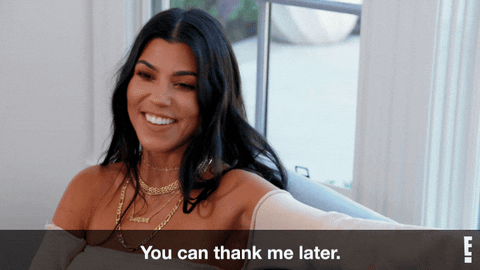 Meghan Markle: Water
An article recently came out about how Meghan Markle can take long flights all the time and still avoid bloating and puffiness. Important news right here. Anyway, it turns out she swears by her probiotic and drinking tons of water. She says this combo actually helps with jet lag and it prevents your body from bloating and even becoming constipated. Especially when flying at high altitudes, your stomach becomes filled with air, so loading up on water while traveling is a must. Start chugging.
Adriana Lima: Breakfast Smoothie
If you thought all Victoria's Secret models skip breakfast and eat three unsalted cashews for lunch, Adriana Lima says drinking a filling smoothie in the morning is actually what makes her look so good. Obviously aside from all the ab workouts she does, Lima says she looks her best in a crop top when she drinks a breakfast smoothie, usually with avocado, honey, or yogurt. She claims it boosts her energy and kick-starts her metabolism for the day. And I mean, it seems like it's working for her.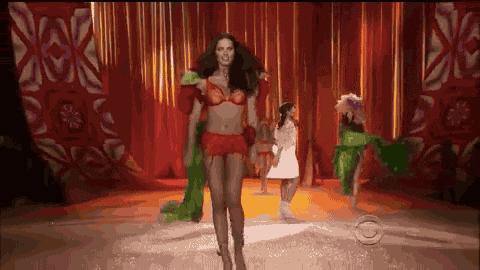 Khloé Kardashian: 5 Staple Foods
Khloé has obviously hired a team of health and fitness professionals to get her body to look its best, but she has her own tricks when she's not getting her ass kicked by Gunnar Peterson on national TV. Apparently Khloé sticks with five foods that give her that slim stomach look: avocado, ginger, watermelon, tomatoes, and oats. I assume she eats other foods aside from these five, but she likes incorporating these into her diet and says they helped her see results that complement her hard work in the gym, and they obviously work. I mean, there's a reason Revenge Body exists.
Emmy Rossum: No Fructose
I haven't heard the word fructose since freshman year biology, but apparently Emmy Rossum avoids fruit when she wants to de-bloat and feel her best in a tight dress. Fructose is the natural sugar in fruit, and although fruit is obviously good for you, having too much of it can make you bloated, and that's because the fructose feeds the gut bacteria that could make you look puffy and full. Honestly, if we're talking about giving up FRUIT, I'm scared to see what else she avoids, but like, it's her life.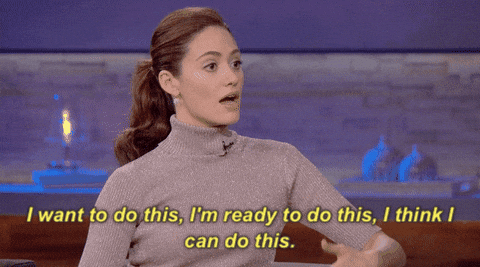 Miranda Kerr: Dandelion Tea & Goat Milk
Okay, this could be the weirdest hack of all, but Miranda Kerr is literally goals so let's talk about it. People always ask Miranda what she likes to eat, and she usually has normal answers, like toast and eggs and green juice. BUT Miranda also swears by this mixture of dandelion tea with goat milk. She says it has cleansing and detoxifying effects. I looked it up, and it turns out dandelion root actually has a ton of antioxidants and it can work to detoxify your body and reduce inflammation, so she's not crazy. She doesn't explain why she adds goat milk, but dairy from goats tends to be easier to digest than from a cow, so that's probably the reason. Personally I don't plan on trying this one right now, but if anyone does, please report back. I need to see what this girl's raving about.
Images: Giphy (3)
Foods That Will Make Your Nails And Hair Grow
We already know that you can add collagen supplements to your fave shakes and smoothies to get your hair and nails to grow (in addition to giving you supple skin, of course). But what you may not know is that there are plenty of other foods for healthy hair and nails that will give you nail beds like baby Stormi Webster's and locks as long as her mom's (weaves). Because honestly, if you're consuming calories you may as well make them worth your while and eat your way to enhancing your beauty.
So if you're in the market for naturally long hair that doesn't look like Shawana's cheap K-Mart polyester hair extensions, include these foods in your diet for longer hair and nails.

1. Avocado
Lucky for all the basic betches, avocado toast has another purpose beyond providing weekend brunch content for Instagram. Avocados are high in Vitamins B and E which work at the cellular level to protect, strengthen, repair and stimulate hair growth. So go ahead, pay extra for guac at Chipotle and feel no remorse. What you're spending on mashed up avocados, you're saving on hair extensions.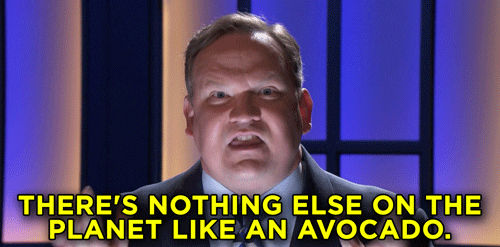 2. Almonds
A major reason to justify paying like, a million dollars for a bag of almonds? The healthy nuts are a great source of biotin, which is a water-soluble B vitamin that stimulates hair growth and turns weak, brittle nails into strong talons like Cardi B's.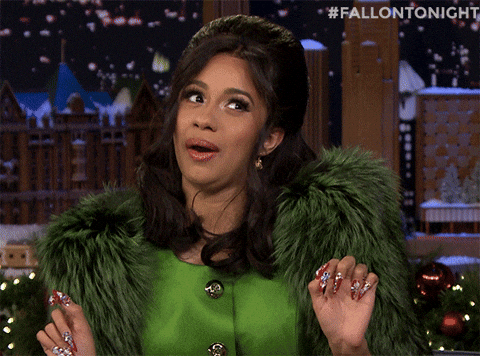 3. Carrots
Am I the only one whose grandmother used to tell her that eating carrots made your eyes pretty as a way to convince her to eat them? I passed on the carrots, because I knew at a young age that carrots weren't going to turn my shit brown eyes into baby blues. But had I known that the veggies would make my hair grow long like Rapunzel's (I exaggerate, slightly), I probably would have chowed down. Missed opportunity, grandma. Carrots are filled with almost every vitamin in the alphabet (A, K, C, B6, B1, B3, B2) in addition to fiber and potassium. When combined, these nutrients provide a shit ton of benefits for your hair—including strengthening, stimulating growth, and providing a lustrous, silky-smooth texture.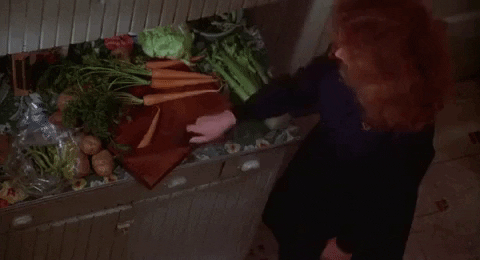 4. Pineapple
Thanks to that one episode of Kourtney & Kim Take Miami, you're probably well aware of the benefits that pineapple can have on oral sex. But what you may not know is that the sweet tasting fruit can also benefit your nails. Eating chunks of pineapple helps your body to use protein more effectively and supports collagen production, which help your nails grow longer and stronger.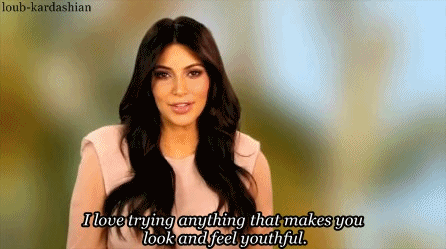 5. Chickpeas
Your questionable obsession with eating an entire container of Sabra hummus is now deemed completely healthy. Chickpeas are loaded with protein, zinc, and B vitamins, which are critical for strong hair, nails, and even clear skin.

6. Pumpkin Seeds
Another reason for basic white girls to love pumpkins: eating pumpkin seeds can make your nails grow. The seeds are a major source of zinc, which is a mineral that supports connective tissue in the body, and ultimately stronger hair and nails. Now we wait for Starbucks to start garnishing PSLs with PSs (pumpkin seeds, duh).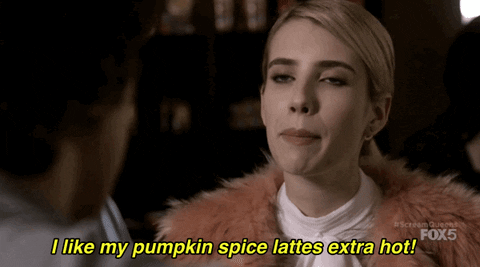 7. Spinach
You've probably heard the term "superfood" before, which basically means a food has like a million different benefits. Exhibit A: spinach. The leafy vegetable contains vitamins B, C, and E and a shit ton of iron. Those all help your red blood cells carry oxygen to hair follicles, which is essential for healthy hair growth and stronger strands. So alas, those green juices do more for your looks then just making you look healthier by holding them.

Images: Valerie Elash / Unsplash; Giphy (7)
10 Food Trends That Deserve To Die Slow, Painful Deaths
2017 was a tough year for a lot of us. We had to settle with the fact that a large orange Gremlin that someone fed too much Fox News and Diet Coke became president. We also came to the realization that like, 75% of men think it's cool to rub your shoulders or have lengthy convos about dicks with you at work. We felt a shiver of hope when black women literally saved Alabama. Then immediately fell down a dark hole of sad when net neutrality died.
Regardless, though, of the news both good and bad, we were faced with an alarming number of food trends this year. Some were okay (I see you, queso everything) but some were fucking stupid. Let us now reflect on these, our horrible food trends of 2017.
1. Burgers That Aren't Burgers
"Oh, I really want a burger, but not like, a burger." Oh I totally know what you mean, 2017. Let me fetch you a burger on an avocado bun, or a burger made of sushi, or a burger made of ground-up legumes and beets. If you want a burger, eat a fucking burger. It ceases being a burger when you get rid of one of the two main ingredients—burger and bun. If I see my medium rare beef burger sitting on a "bun" of avocado, I will tell you to go fuck yourself. Then I'll find a bun, sandwich all that shit together, and enjoy it the way it was made to be enjoyed.

2. Activated Charcoal
If you love eating the ingredients of a face mask, this trend is for you. For some reason, activated charcoal had a moment this year—we assume pushed by doctors who concluded that too many people would try to drown their sorrow in alcohol this year and needed a way to soak up the poison. The cool thing is that this turns everything black, but the not cool thing is that it makes birth control less effective, which we basically need to live.
3. Matcha
I know you love your matcha soy latte and your matcha hot chocolate and your matcha colored hair and your matcha matching socks, but fuck off. Do you know what matcha actually is? It's a type of green tea that blah blah can help boost your memory and improve cholesterol, but to most of us, it was just a weirdly sweet, chalky tasting substance that made us look cool at Starbucks. Hard pass.
4. Unicorn And Mermaid Shit
Apparently, 2017 became a 12-year-old girl and everything had to embody a nightmare starring Lisa Frank and pastel Care Bears. That horror bled over into our coffee this year, and I for one hope to never see it again. My hatred also applies to the differently named—but same concept—Mermaid anything. When you crave artificial coloring, lack of flavor, and sugar flavored sugar, this is what happens. This is why we can't have nice things.

5. The Instant Pot
This year, we were faced with what would happen if we fed meth to our slow cookers. The answer was the instant pot, and I think everyone over at Bon Appétit and Food & Wine collectively jizzed themselves over the sponsorship dollars that poured in when they declared this the biggest culinary wonder of 2017. Is it cool to cook eight different things in one vessel? Yah. Is it cool after a week when all I want is some spaghetti and Rao's? Not really. You will use this once, just like the wine aerator you were spurred to buy in 1998 and the spiralizer you scraped dollars together for in 2009.
6. Fucking Stupid Oreo Flavors
You know what ISN'T necessary? Improving on something that literally already makes a billion dollars (I assume) per year. Is it good to expand a little and see what you can convince stupid Americans to buy? Yah, totally. But branching into flavors like FRUITY PEBBLES and COCONUT CRÈME or even fucking JELLY DOUGHNUT are 100% unnecessary and an insult to the very people who inhale sleeves of these chocolatey godsends nightly to take the pain out of everyday life. Leave me my dignity, Nabisco.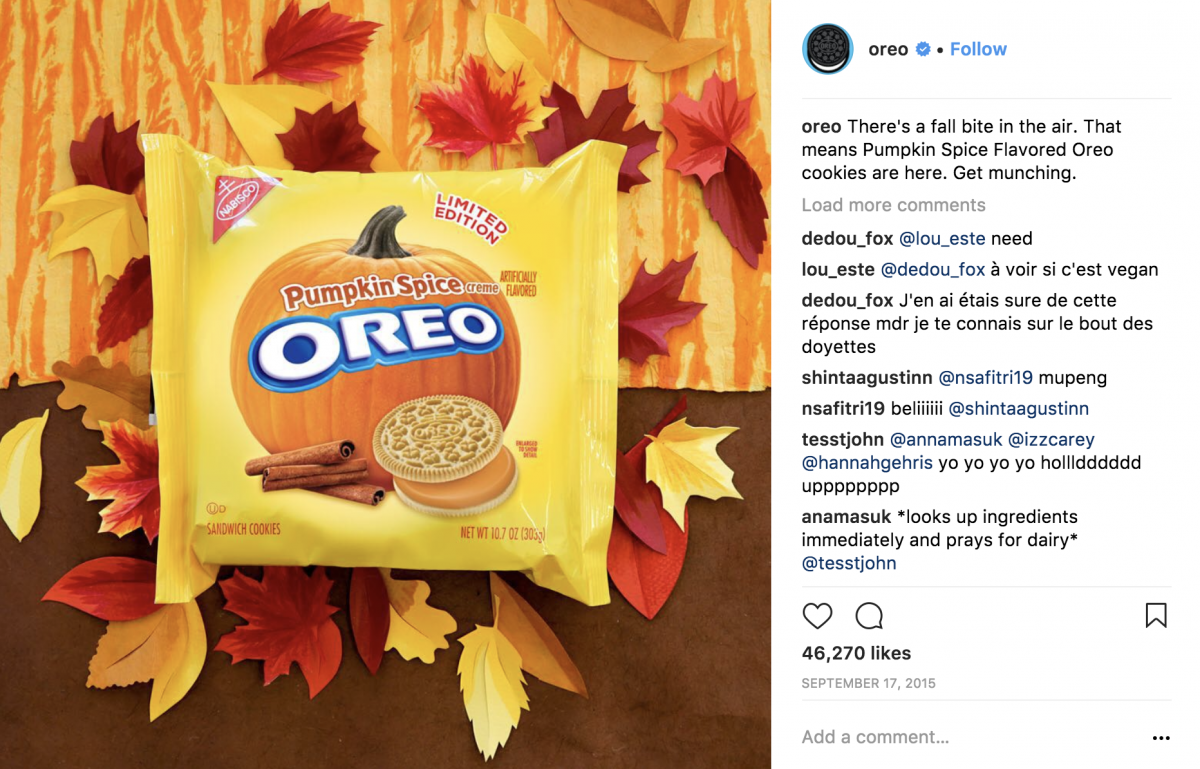 7. Cauliflower
"I LOVE SHITTY PALE BROCCOLI," said no one ever. Can we collectively come to an agreement that cauliflower rice, potatoes, pasta, pizza crust, coffee, chocolate, hope—whatever—needs to stop? I love carbs, and I know you do, too. There's literally no reason to pretend you're enjoying a big bowl of smooshed and sculpted wet vegetable matter over the fettuccini Alfredo you actually wanted. And if you're crazy enough to actually make a time-consuming cauliflower pizza, then you should be committed.
8. Cloud Eggs
Remember this shit? It popped up around January/February of this year, and it's just as stupid now, nearly 11 months later. Cloud eggs are what happens when you have too much time on your hands decide to beat and fluff the whites of an egg without disturbing the yolk. Do you know how time consuming that is? Do you know how not impressive it tastes? Picture an unsweetened meringue with an over easy yolk in the middle. I'll take my avocado toast elsewhere.

9. Ube And Other Purple Shit
If you missed the purple trend, it's okay because I slept my way through most of it. This purple yam from tropical parts of Asia was used in desserts all over my Instagram feed. I won't be sorry to see purple shit go, although Pantone seems to have a different opinion. Sidebar: the color of the year sucks. Nobody likes purple.
10. Avolattes
This one came and went in a flash—and for good fucking reason. It's exactly what it sounds like—a latte served in a fucking avocado. STOP. Put my coffee in and around my mouth and stop trying to combine breakfast trends.

5 Household Items You Can Use As Makeup Remover When You're Broke And Out Of Wipes
I'm gonna go out on a whim and say that makeup remover should be free like the tampons I have to buy once a goddamn month. It's not my fault that a Game of Thrones episode occurs in my uterus 12 times a fucking year. Just like it's not my fault that I wasn't naturally born to be like, a YouTube beauty guru and get my winged eyeliner right on the first try. Doing your makeup is one thing, but doing it right is quite another. Not only are you forced to spend hundreds buying top-notch shit, but you also have to buy stuff to take that shit off. Will I ever have enough makeup remover on hand to account for all the times I fuck up my contour? With the way my life is going (being that it's August and I'm still poor and haven't left the U.S.), I'm thinking no. But, with Google saving the day once again, I've learned that you can use shit in your kitchen as makeup remover. Reason #1234 why I love food. From oil to milk (just stay with me on this), here's what'll get that waterproof lipstick off when you're too lazy to go to the Duane Reade down the block Neutrogena fails you.
1. Vegetable Oil
This might sound weird since we usually want to stay as far away as possible from an oily face, but surprisingly, this works like you wouldn't believe. If you combine one tablespoon each of olive oil, canola oil, and castor oil, you have a concoction that will take off even the most stubborn mascara. Veggie oils like these are actually really good for your skin because their ~healthy~ nutrients help moisturize and strengthen even the most sensitive skin types.

2. Petroleum Jelly aka like, Vaseline
Raise your hand if you have ever been called a slut stuck wearing some dark emo lipstick for days because you just couldn't get it off for the life of you. Mhm, girl. Same because fuck you, Kylie. When every lotion in Ulta and 10 face wipes won't do the trick, just rub a little bit of vaseline on your lips and voilà. Chapped lips and emo persona be gone.

3. Avocado
Name something avocado can't do. Go ahead, I'll wait. They're good to eat, good for your hair, good for your skin… I'm just saying, not all superheroes wear capes. You don't even have to smear this across your face to get your makeup off, so cut it in half (or, put a slice to the side you were planning on eating anyway) and swipe a Q-tip on it. The oil from this fruit—*still coming to grips with avocado being a fruit*—will take your makeup off easier than you've ever seen and help your face at the same time.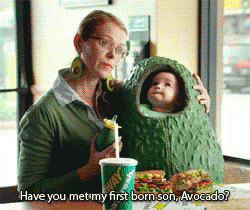 4. Whole Milk
This is one you probably least expected to use on your face. Oddly enough, the proteins in whole milk help hydrate and retain natural oils so you don't dry the fuck out. Dab some on a cotton ball and use where needed to remove makeup and feel fresh AF. And then maybe go take a shower so your face doesn't smell like dairy that's been left out. Just sayin'.

5. Honey And Baking Soda
This is a facial mask/cleanser/remover all in one. Add equal parts of raw honey (not the shit you get in a bear bottle) and baking soda into a bowl. Nothing crazy, like, half a teaspoon works. Make it into a paste and gently scrub. This works as a natural cleanser, moisturizer, and dark spot eraser for all the tough spots. I don't blame you for making this your new facial mask, honey boo boo child.

The 8 Best Places For A Fire Avocado Toast Instagram In LA
Whether you live in LA or are just on vacay there, you can't leave without gramming an avocado toast at brunch—that's just like, the rules of feminism. Lucky for you we have done the hard work of "researching" the best avocado toasts, and by researching we mean getting drunk at brunch and eating avocado toast, obvs. Here's the best places to go if you want to enjoy California's other favorite green plant.
1. Sqirl
The avocado toast here is hands down the most photogenic in LA. It's definitely hyped up, but for a good reason. The wait is going to be annoying, but the line moves fairly fast. Still, be prepared to wait at least an hour before ordering. But trust us, it's worth it. You'll probably spot Marisa Tomei or Kristen Stewart here, which will def help you get those eyes on your Instagram story.
2. Jon & Vinny's
This is like the LA version of a typical Italian diner, which is to say it is nothing like an Italian diner at all. It does, however, have a delicious avocado toast option on Ciabatta bread. The place is small and laid back, so don't expect to bring a big group here. They also have pizza options, but come here for brunch and get the avocado toast—it's a light option with olive oil and lemon and it's what we imagine the Godfather would have eaten if he was a hipster teenager in a punk band.
3. Zinc
Zinc has one of the best ambiences in DTLA. It's also very spacious, which means you don't have to wait very long for a table. The avocado toast here hits all the right checkmarks. It's a classic and hearty choice with radish, chives, lemon, and avocado. You def want to get the egg on it, unless you're trying to lose three pounds. It's also right by the climbing gym, so you could also just do that afterwards and then the calories don't count. Right?
4. LA Chapter
This is great because it's in the Ace Hotel and you can 'gram yourself drinking a cocktail at the Upstairs pool bar after brunch. This is a great place to take your parents when they come and visit. They make their avocado toast with Aleppo pepper, which doesn't mean anything to us or to Gary Johnson but probably means something to people who care about that stuff. Definitely get a poached egg on this one, at least for the picture.
5. Stir Market
This is a large Italian market much like Eataly in New York. The avocado toast is simple here, but still totally grammable. This is right in the heart of Weho, which means don't wear your flip flops and leggings unless you're trying to hide from the paparazzi. You'll probably want to grab a coffee afterwards and day drink along Santa Monica Blvd afterwards.
6. The Hart & The Hunter
No, this isn't a new band playing at Bonnaroo this year, it's the name of a Southern themed restaurant.  Obvs if we're going southern you know this isn't for the betch on a diet. Their avocado toast comes with pickled onions and capers on sourdough (obvs) bread. It's one of those cute places that make you feel like you should be wearing a sundress, so plan accordingly. Also plenty of light in here for good pics.
7. Tar & Roses
This is another popular place that will have a wait, but their avocado toast is always with a twist so it's worth coming here. Like yes, there's a wait at the Louvre in Paris too, but are you just going to not see the Mona Lisa? Exactly. Their avocado toast options have included crab and Atlantic sardine, so they're not fucking around.
8. Commissary
The LINE hotel is a gem of a place in K-town for many reasons, but Commissary is the best reason when you're hungover on a Sunday morning, probably from dancing in the lobby the night before. The avocado toast comes with goat cheese and is surprisingly spicy, so watch out if you're not into hot stuff. It is a little pricy, but it's a hotel, get used to it.
The Only Accessories That Are Acceptable To Wear To Coachella This Year
This week on Betch Slapped, The Betches discuss the United flight drama, Kylie's new show and 2017 Coachella fashion with Cosmopolitan Accessories Editor Nicole Fineo. They give advice to a listener about how to have the exclusivity talk and debate whether if you'd still date a guy if he was perfect in every way except that he spoke in email sign off phrases. To get your question answered by The Betches, email [email protected]
Listen to all our episodes here!