The 5 Types Of Shoes You Need For Fall
This season, instead of mindlessly buying another pair of $200 out-of-style riding boots, let's try something new. I mean, you don't slave over Excel at your miserable 9-5 just to spend your precious paycheck on some fugly fall boots, right? Look, I get it, shopping is hard (for some). And sure, you could easily just hit up Payless with Meemaw and get another pair of tacky-ass tall brown boots, but WHY?! You're better than that, which is why I'm here writing this article. I'm here to help you. I'm here to be a friend to you, and to take the frustration out of all your fall shoe shopping woes. So I give you the only five shoes you need for fall and exactly where to get them. 
1. Staple Black Boot
Just like every girl needs a staple LBD, every girl needs a staple black boot. It's a fall closet essential because it pairs well with legit everything. Plus, when you get home from day drinking, wasted from all those delish spiked ciders, attempting to get ready for the night to keep that weekend bender going, do you really want to use what few brain cells you have left for the day trying to figure out what shoe to wear with your dress? Didn't think so. Just make it easier on your poor blacked-out self and get yourself staple black fall boots.
2. Statement Sneaker
Whether you're into a chunky sneaker or not, statement sneakers are like, totally in this fall. They're a stylish shoe option that is also super comfortable. So like, if you're not on board, get on board. It's not every day we get a trend that's actually comfortable. You can get anything from a chunky white dad sneaker to this chic feminine version of Air Force Ones. Either way, you'll be happy you have them in your closet this fall.
3. Animal Print Boots
Stop being afraid of animal print and think of it as a new neutral. Sounds counterintuitive, I know, but trust me it is. An animal print can pretty much go with any outfit. It instantly takes your basic look to a much cooler level. Snake print in particular usually comes in neutral colors. So wear this animal print to totally elevate your otherwise boring AF turtleneck and jeans this season.
4. Thigh Highs
Hoes, rejoice! Thigh highs are yet again a fall essential, allowing you to wear your inappropriate leather skirt or way-too-short dress, even when it's cold outside. They're like, basically a godsend while waiting in line for those sh*tty bars you didn't even want to go to in the first place. Trust me, embrace this trend.


Chinese Laundry King Over The Knee Boot
5. Slouchy Boots
Pair with a skirt and tights, and you'll instantly look chic as hell. As the name would suggest, slouchy boots give that effortlessly stylish look we all crave. Warning, though: women 20 years your senior will feel the constant need to tell you about how they wore these boots "back in the day." But I guess that's a relatively small price to pay for looking sooo damn good.
So there you have it, no need to stress or make your fall shopping any harder than necessary. I'm going to give each and every one of you the benefit of the doubt, and assume that if you're intelligent enough to be reading this article, then you're smart enough to stop wasting your money on hideous things…like fugly boots. 
Images: Danny G / Unsplash; Net-A-Porter; Nike; Revolve; Steve Madden (2); Chinese Laundry; Free People
Betches may receive a portion of revenue if you click a link and purchase a product or service. The links are independently placed and do not influence editorial content.
5 Styles Of Boots That Are Unacceptable To Wear This Fall
Judging by the five consecutive Instagram posts I just scrolled through of people's feet surrounded by leaves, it's fucking fall. While I'm just as excited as the rest of you PSL-toting, apple orchard-visiting, autumn-loving betches, we've got to discuss boots. I know that the second the weather dips below 75 degrees we all go effing ham and start wearing sweaters, leggings, and boots like it's our jobs. However, there are some boots that are unacceptable to wear this year, and you need to know about them before you do anything drastic.
1. Booties With A Creepy Peep-Toe
Sure, there are definitely tons of peep-toe boots that aren't creepy, but for the most part, you run a serious risk of having creepy looking toes when you wear them. The risk is twice as bad when they're poorly cut ankle booties. Why would you ever want to cut your leg off in an unflattering place and then have your toes sprawling out, clinging on for dear life? Like, just stop.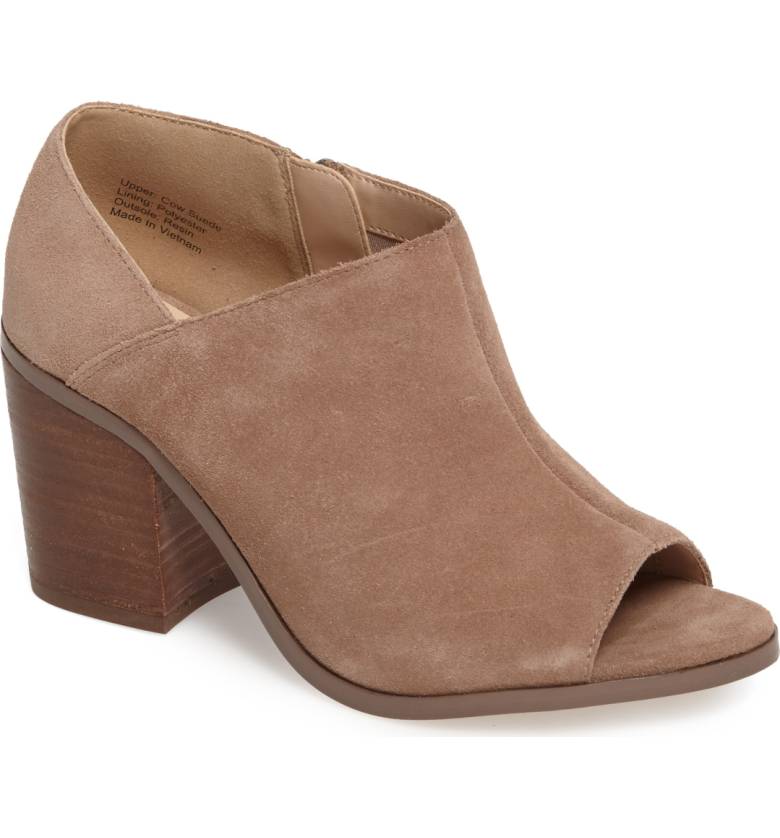 Sole Society Arroyo Peep Toe Bootie
2. Childish Rain Boots
No, those floral printed rain boots aren't ironically cute with everything, because they don't match anything. That's not how that works. Unless you're headed to a music festival and tripping out for three days straight, it's time to get some grown-up rain gear.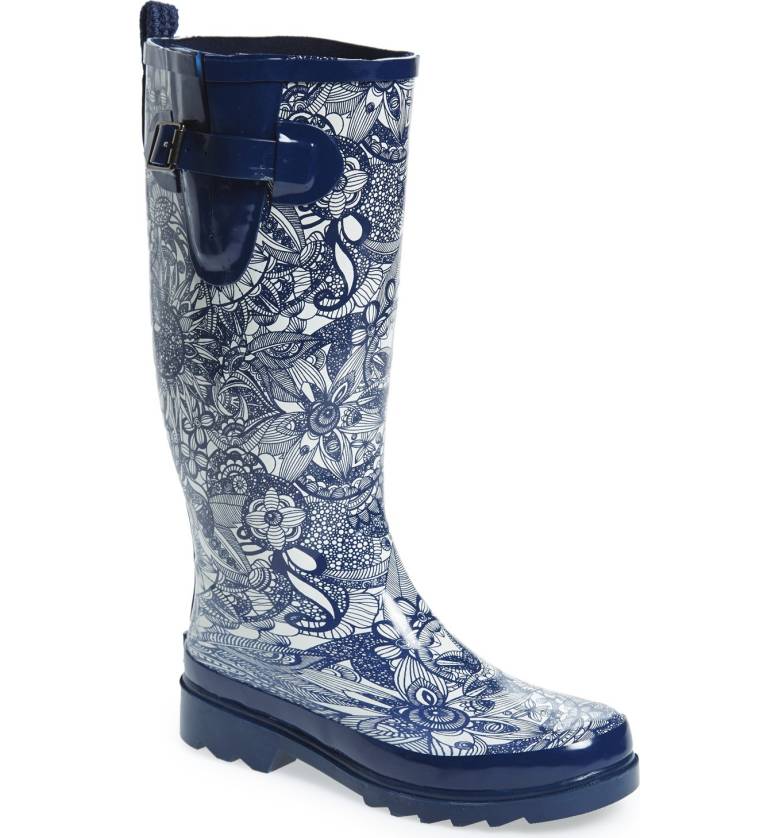 SAKROOTS Rhythm Waterproof Rain Boot
3. Studded Combat Boots
How great was it when Steve Madden combat boots were the answer to all of life's issues? Need something to wear with your jeans? Combat boots. Can't find footwear for a dress? Combat boots. I'm not saying you should stop wearing combat boots altogether, but they've been popular for a while, so it's probably time to refresh the outdated styles that have somehow survived the past few years of your shitshow lifestyle.

4. Anything With Salt-Stained Suede
I get it. We've all purchased a random pair of faux suede boots because we didn't want to buckle up and throw down $800 for a pair of Stuart Weitzmans. Faux suede boots never last as long as you think they will, so it's probably time to throw them out if they're covered in salt stains, or like, vodka cran gunk.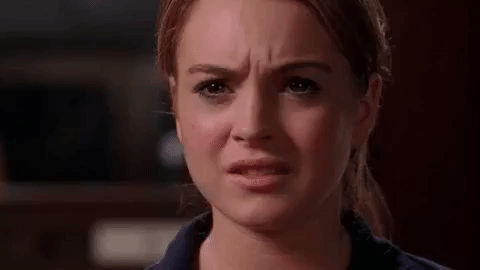 5. Poorly Structured Over-The-Knee Boots
Last year everyone was like, obsessed with over-the-knee boots. This year, it's time to lay down some ground rules. If they're flopping all over the place or slouching or not staying up properly, it's time get rid of them and find a pair that actually fits.