Is 'The Hills: New Beginnings' Worth Watching?
Biggest surprise? I f*cking loved it. The Hills: New Beginnings is perfect to watch if you've missed these people, but terrible to watch if you were hoping to see them do well. And even though I could have predicted, say, Spencer not being a normal person in 2019, there were other pretty big surprises in The Hills: New Beginnings pilot. The setting: Audrina's just gone through a divorce, Speidi is still holding on by a thread (now with babies!), and no one seems to have met Brody's wife. It's bleak as hell, it makes me actively sad, and yet I cannot stop watching. Here were the biggest shockers I learned from The Hills: New Beginnings episode 1.
Audrina & Justin Bobby Are STILL A THING
Audrina super casually drops that Justin Bobby was the first person to reach out to her after she got a divorce. OF COURSE HE WAS. Of course Justin Bobby is the level of douche who not only hits you up immediately after a breakup, but immediately after a divorce. Unfortunately, this is still Audrina we're dealing with, so she sees nothing suspicious about his behavior, and is strongly considering* going on a date with him soon.
*I wrote that at the beginning of the episode. 35 minutes in, they're on a date. Justin Bobby just said "comment allez-vous," and I am deceased. Here's a moment from their date: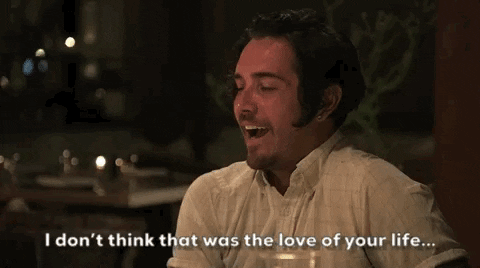 Brody Didn't Invite Spencer To His Wedding
If nothing else, you should watch the pilot just to hear Spencer say "in the media, we are very hated" with more bitterness than I knew he had in him. Among Spencer's other grievances: Brody didn't invite him to his wedding, because (per Brody) they weren't speaking on a daily basis at that time. To be fair, Spencer does say earlier in the episode that he and Heidi were "basically in the Witness Protection Program" in Costa Rica. While that's in no way factually accurate, I assume Spencer used it as an excuse to drop off the grid and ghost everyone he knew, including Brody. Seems like Brody noticed.
Brody's Marriage Is A Train Wreck
Oh my god. The very first scene with Brody and his wife Kaitlynn has me screaming into a pillow because a) it's so relatable and b) their marriage looks so very bad. Brody is in full-on avoidance mode: after coming home late the night before, he literally slept in his car to avoid being yelled at by Kaitlynn. Kaitlynn, for her part, does yell at Brody a lot and boss him around, to the point where it seems like she fundamentally doesn't trust him to remember or do anything correctly on his own. Honestly, I'd need to see footage from the past few years to know whether or not she's in the right.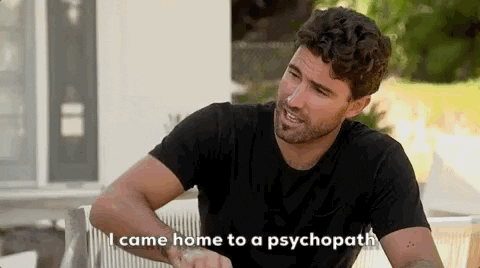 Pamela Anderson Is Kinda Political
Apparently, Pamela Anderson moved to France after Trump was elected. Not a piece of information I expected to get from The Hills: New Beginnings. But since Pamela Anderson's son Brandon is on this show, I have now found it out, and it surprises me. Also, she is a big believer in sage, and her eyes do not move the normal amount.
Mischa Barton Has No Real Connection To These People
Okay. I know the fakest part of all these reality shows is that none of the stars are actually friends off-camera—or in any case, that's the fakest part of the Housewives franchise. I knew it was weird when they added Mischa Barton to a Hills reboot, but I was open-minded: maybe these people knew her more than I thought. Nope! She and Stephanie apparently have something of a history, but the other girls are more or less strangers to her. I have a feeling Mischa's about to get the Erika Jayne treatment, aka everyone talking sh*t about how she's an ice queen. But hello! She literally isn't friends with them. I'd be cold as hell too.
Mischa at a Hills cocktail party: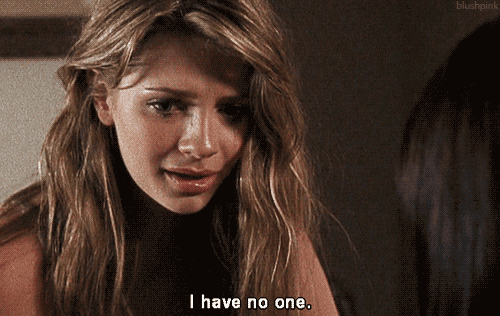 I would've loved to talk more about Heidi and Spencer from this episode, but honestly nothing they're doing is surprising. It's upsetting, it seems like a huge cry for help, but it's also exactly what you would expect of Speidi: Parent Edition. Kindly comment with your best guesses on everyone's plastic surgery choices below!
Images: MTV Press; Giphy(3)
Audrina Patridge Is Getting A Divorce And A Restraining Order Against Her Husband
Today is a strange day for fans of The Hills. TMZ just reported that Audrina Patridge filed for divorce from her husband Corey Bohan. The two just had their first daughter and have only been married for 10 months. That's not quite 72-day marriage level, but not very good, either.
Sources are also reporting that Audrina is filing a restraining order against Corey for "a series of incidents," which does not sound very good. For now, that's all the information we have, but we will update you all if and when more information becomes available.
I don't want to kick a girl when she's down, but damn, Audrina has some questionable taste in men. She went from combat-boots-to-the-beach-wearing Justin Bobby to… a guy who looks exactly fucking like Justin Bobby. No, seriously. Look at this dude.

I mean, fam. COME ON. Tell me this isn't Justin Bobby in a different hat! You can't, can you? Now I can't help but wonder what Audrina's dad looks like. Thankfully, Instagram has my back on this one too…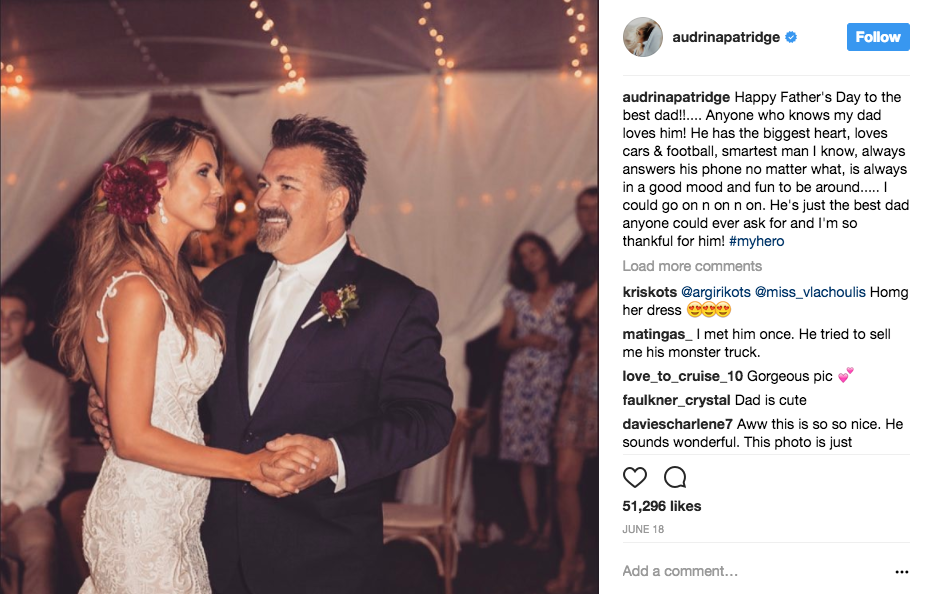 Wow, that was easy. Well now that I've successfully discovered the reason for Audrina's relationship woes, all I can do now is send her my well wishes. Seriously, Audrina, I hope you and your daughter are doing okay. In times like these, just remember the infamous words of LC: "He's a sucky person!"
Whitney Port Is Pregnant: A Look Back At Her Most Profound Quotes On 'The Hills'
Think all the way back to January 1st. We were all hungover, we thought things couldn't get worse after 2016, and Lauren Conrad announced to the world that she's pregnant for the first time. Now fast forward to last week, when Whitney Port announced she's also pregnant. If you're a fan of The Hills, you know that Whitney was the nicest, most drama-free character on the show.  We realize that makes her sound like a boring nicegirl, but for some reason we all still wanted to be her (and Lauren, but that goes without saying). If her behavior on the "reality" show is any indication of how she'll be as a mother, we have high hopes for her.  In honor of her pregnancy, we've compiled a list of her most profound quotes from the show.
"We're all just trying to find out who our true friends are. It sucks sometimes, but what can you do about it?"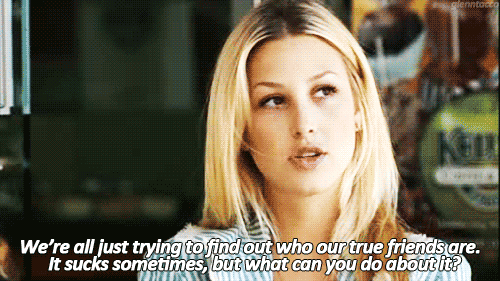 True, but in this case does it really suck that they're not friends with Heidi anymore?
"First dates are exciting but first dates can also be really uncomfortable."

This straddles the line between incredibly profound and incredibly obvious. It could also be Bumble's new tagline. Nice job, Whit.
"Jeans can be really addicting. There's, like, always new ones."

Yeah… I hope her baby is a girl so she can use her mother's own quote against her when they're shopping at the mall together.
"People just waste so much time being angry at people."

Is this a nicegirl's way of saying people should just not give a fuck about anything?
"Honestly, I have no expectations whatsoever in guys"

Really not bad advice for finding a guy these days. Is that how you met your baby daddy?  
"I don't wanna be attached to anyone. I just wanna like, enjoy myself."

If only she could see herself now…
Anyway, congratulations to Whitney. She really was a refreshing character on the show and we hope she passes that down to her child. Luckily when the kid is old enough to watch The Hills, Whitney won't have too much to be embarrassed about besides the fact that she was on the show in the first place.  Now that Lauren, Audrina, and Whitney are all going to be moms, we're fully expecting Heidi to announce her own pregnancy any day now—though we seriously pray she and Spencer never reproduce. They should just stick with their adopted actor neighbor/son, Enzo.