The Most Eligible Players In Super Bowl LIII
Super Bowl LIII is finally here this weekend! (That's 53 for those of you who didn't pay attention in your lesson on Roman numerals.) That means it's time for us to get drunk on beer for the first time in 2019 (calories don't count during the Super Bowl, right?) and pretend to care about who's going to win the game. We all know the real reason betches like to watch the Super Bowl. It's not about the food, or the drinks, or the commercials—it's about finding the hot players that we can pretend we have a shot with. So we found the hottest guys on both teams who are single. Time to fire up those DMs and shoot your shot.
Julian Edelman, New England Patriots Wide Receiver

I know, I started this list with a guy under 6 feet—such a faux pas! That being said, he's single, hot as hell, and getting paid 11 million for two years. Most importantly, he's an ex to Victoria's Secret model Adriana Lima, so if you landed him you're practically Angel status.
Philip Dorsett, New England Patriots Wide Receiver

After doing some serious social media stalking, I think it's safe to say that Philip Dorsett is as single as can be. Sure, he also isn't 6 feet tall, but just looking at that face makes me feel butterflies. The fact that he'll make $8 million over 4 years makes me feel butterflies too. 
Braxton Berrios, New England Patriots Wide Receiver

Some light social media stalking has led me to conclude Braxton is single. What I mean by that is I googled "Braxton Berrios girlfriend" and the only result that came up was this tweet:
S/O to my Girlfriend on #nationalgfday You're probably in a relationship with somebody else rn but we gonna handle that later. See ya soon

— Braxton Berrios (@HNYNUT_BERRIOS) August 1, 2016

So let's assume Braxton is single. He's only 5'9″, but he signed a four-year contract with the Patriots worth over $2 million, which is probably $2 million more than I will ever make in my lifetime. He was placed on the injured reserve list in September 2018, but hey, maybe you can nurse him back to health.
John Johnson III, Los Angeles Rams Safety

The fact that John Johnson III is only 23 years old is making me revisit my whole "don't date younger guys" philosophy. This stud recently dyed his dreads bleach blonde this year because it's "the easiest color to spot. Same reason why cabs in New York are yellow." Marry me now? Oh, and give me the name of your hairdresser, please—my roots look terrible. 
Jared Goff, Los Angeles Rams Quarter Back

Okay fine, Jared looks like a goofy Ryan Gosling. But he's quarterbacking a football team in the Super Bowl at 24 years old and has a 27.9 million, 4-year contract. So he's hot enough. Rumor has it he's dating some model/actress but the most credible thing on her IMDB is playing "Teenage Girl #1" on Entourage in 2006, so I think we all still have a shot.
Thanks to these eligible ballers, you now have a reason to actually watch the game—because you know the guys at your Super Bowl party are going to talk too loudly during the commercials for you to hear anything. Also, a lot of the commercials are on Youtube in advance anyway. You're welcome!
Images: Shutterstock; Getty Images (4)
8 Hot Olympians On To Root For On Team USA
Every four years, we get the opportunity to turn on the Winter Olympics, watch about three seconds of someone skiing, and then get bored and change the channel to a random RHONY rerun. Luckily for us, the hot Olympians of Team USA make watching slightly more enjoyable considering they're v good-looking. In case you haven't been stalking their Instagrams already, here are the 8 hottest athletes on Team USA this year:
Hot Olympian #1: Gus Kenworthy
Gus Kenworthy is a 26-year-old pro skier who already has over five silver medals in his pocket. Can you please do less? He's also literally so good-looking, so I guess some people really do have it all. He's also gay which is a bummer for the straight women out there, but like, I'll still be watching him. And stalking his Instagram.
Hot Olympian #2: David Chodounsky
David is an alpine skier from Colorado and he's been on the US team for over eight years. He went to Dartmouth and won the NCAA slalom title when he was just a freshman, sooo let's assume he didn't have any *social* trouble. I'm a fan.
Hot Olympian #3: Hakeem Abdul-Saboor
I honestly never even knew bobsledding was a real Olympic sport beyond Cool Runnings, but now it's kinda my fav one. Hakeem Abdul- Saboor (AKA @has_fitness on Insta) is literally so hot and the videos he posts of his gym sessions are literally mind-blowing. I mean, who knew you had to be jacked under all those layers?
Hot Olympian #4: Tim Burke
Great views @SkiWhiteface after a hard bounding session! pic.twitter.com/klOeXILvAI

— Tim Burke (@tb_burke) August 8, 2016
Tim Burke is a biathlete, so yes he has many talents. Before 2017, he was one of only two men in the US to have won a biathlon medal at the world championship. He's already broken a ton of records and he's only in his 30's. Plus, he's married to another biathlete, Andrea Henkel, and the two of them combined have more world cup medals than the average human will ever see.
Hot Olympian #5:  Joey Mantia
This guy makes long track speedskating look good, even though he has to wear those tragic goggles when competing. Joey Mantia has literally been sponsored by every big company, from Under Armour to Comcast. He's obviously playing his cards right. He also owns a cafe in Utah. Talk about a diverse resume.
Hot Olympian #6: Jordan Greenway
UM, apparently this guy is 20 years old so this may be creepy, but like, he's 6 foot 5 and weighs 230 pounds, so he's killing it. Aside from his good looks, it's beyond impressive that he's on the Olympic ice hockey team at this age. Like, my biggest accomplishment at 20 years old was getting into some campus bar without getting carded.
Hot Olympian #7:  Jayson Terdiman
This guy is a luge athlete, which is that sport that looks like grown men are sliding down the mountain on a sled like they're on some water slide at Atlantis. Turns out it's actually a really intense sport and this guy is one of the best in the world. It's basically all about controlled upper body strength, so there's no question he's jacked.
Hot Olympian #8: Jake Pates
Shaun White has been known as the hot snowboarder for some time now, but honestly, Jake Pates may take his place this year. Jake is from Colorado, but he kinda looks like the surfing type that lives in Malibu and has never been to New York. He made the US Rookie team in 2014 and he's been killing it ever since. Plus, his Instagram bio says "FAM FIRST," so like, he's husband material for sure.
Also, Jake doesn't have a sexual harassment scandal brewing so like…there's also that.
Where To Watch All The Best Events At The 2018 Winter Olympics
Figuring out where to watch all the best events at the 2018 Winter Olympics can actually be an enormous pain in the ass. Thanks to the fact that PyeongChang is a casual 14 hours ahead of the U.S. (I'm usually 14 hours late to things anyway so it's fine), and the literal maze that is the Olympics' website, figuring out when to watch can be difficult. Luckily, NBC has you covered with 176 hours of Olympic coverage, and live streaming on their website for those of you who lost your ex's dad's best friend's cable login prefer to watch online. While there's literally no way to catch all the events (unless you call out sick for a full three weeks, in which case, I salute you), here's how to catch some of the most popular winter sports.
Opening Ceremonies
So like, technically the opening ceremonies already happened, but they don't air on NBC in the U.S. until 8pm on Friday, February 9th, so I guess we're just all going to pretend they didn't already take place. Timezones are fucking weird, man. This year, the ceremonies are even more important than usual because they're going to be a "show of Korean unity." If you don't know why that's important, check out @RealDonaldJTrump's Twitter page and figure it out for yourself.
When to watch: Friday 2/10 at 8pm on NBC.
Who to look out for: Frst of all, hot oiled up Tonga guy will be back serving as his country's flag bearer, so there's that. Second, Kim Jong Un's little sister — Kimberly Jong Unette* — will also be in attendance. Being baby sis to the world's most batshit dictator sure does have it's perks.
*Her name is actually Kim Yo-jong
Women's Halfpipe Finals
I know men's snowboarding is usually the big ticket item (Where else we we get to see a stoned af Shaun White flip through the air a bunch??), but this year's women's halfpipe finals are going to be lit. Besides, if I wanted to watch dudes snowboard, I'd watch Johnny Tsunami again. Wait, actually, I should totally watch Johnny Tsunami again…
When to watch: Monday 2/12 at 8PM on NBC.
Who to look out for: The whole reason I picked the women's halfpipe over the men's (apart from like, feminism and shit) is seventeen-year-old Korean-American snowboarder Chloe Kim. Chloe is second-ever snowboarder (after gold medalist/perpetually high person Shaun White) to score a perfect 100. To win the gold this year she'll have to face off against her bff/childhood idol, 2002 gold medalist Kelly Clark. To add to the drama, this is probably Kelly's last Olympics so like, the frenemy levels are extremely high.
All The Figure Skating
If I,Tonya taught us anything (other than the there is no amount of prosthetics that can make Margot Robbie look ugly), it's that people fucking love figure skating. They love it so much they'll destroy lives over it. It's kind of beautiful. If you, like the rest of the world, have a newly renewed obsession with figure skating then you're in luck. There are a fuckload of figure skating events, and an even larger fuckload of figure skaters for you to pray don't get hit in the back of the leg with a retractable rod watch this year.
When to watch:  Men's Final: Friday 2/16 at 8pm | Ladies' Final: Thursday 2/22 at 8pm | Pairs' final: Wednesday 2/14 8pm on NBC.
Who to look out for: Tonya Harding with a baseball bat? JK JK. Bradie Tennell is basically the Cinderella of the Olympics (in that she's an overnight sensation, is blonde, wears blue, and literally skates to a song called 'Cinderella'). Tennell was the first female skater in 10 years to win a medal on her first try in the Skate America Grand Prix, and earlier this year she won the U.S. national title. She also barely twenty, which is literally rude, but we'll forgive her.
Bobsledding
As far as winter Olympic sports that have movies about them, bobsledding is obviously in every millennials top 8. Bobsledding is one of those sports that is in absolutely no way easy, but when you watch you *kind of* feel like you could do it. Like, I've ridden the Matterhorn at Disneyland which is like basically the same thing, right? (Narrator: It was not the same).
When to watch: Two Man Finals: 2/19 at 8pm | Women's Finals: 2/21 at 8pm | Four-Man Finals: 2/24 at 8pm on NBC.
Who to look out for: Nigeria they got a bobsled team, yeah! This year Nigeria will put forward the first ever Nigerian women's bobsled team. While they're not expected to place, I can think of another underdog bobsled team from a warm-weather country that stole the hearts of the bobsled world not long ago. I guess what I'm saying is, if we don't get an all-female Nigerian reboot of Cool Runnings out of this, I'm gonna be pissed. 
Sooooo Much Skiing
Everybody feels like they're a pretty good skier until they see actually good skiers in the Olympics and are like, "Oh fuck, I'm a joke." Again, there are a *lot* of options for ski fans here, so here are just a few. As for the rest, IDK. Google it.
When to watch (jumping): Women's normal hill: 2/12 at 3pm | Men's large hill: 2/17 at 8pm | Men's team: 2/19 at 3pm on NBC.
When to watch (Alpine): There is literally so much Alpine skiing at the Olympics. Turn on your TV and you will find it. Here are some highlights, but for the ski freaks among us just know there are like 10 other skiing events not listed here:
Men's Downhill 2/10 at 8pm | Women's downhill 2/20 at 8pm | Team event 2/23 at 8pm on NBC. 
Who to watch: Ummm Mikaela Shiffrin anybody? Our girl is the reigning Olympic gold medalist and overall world champion, so I think it's safe to say she's not coming to PyeongChang to fuck around. Mikaela is the youngest woman ever to win Olympic gold in slalom — which is that event where people ski downhill really fast between poles and not, as I'd previously thought, the Yiddish word for penis.
10 Hot Guy Olympians From Around The World That Will Make You Care About Sports
The Olympics are upon us, which means the world will get to watch as the best athletes on Earth compete against each other for metal necklaces – it's truly thrilling. Even more so when those athletes are, on top of being the pinnacle of athletic ability, really fucking attractive. Now, we all know that Team U.S.A is and always will be the most gorgeous hunk of team ever to walk the face of the Earth, but in the spirit of global unity here are some other athletes from around the world whose events you should def ditch work to watch DVR when the time comes:
Team Spain
Javier Fernandez – Figure skater
Anyone who says male figure skaters aren't hot are seriously disturbed, and clearly haven't seen Javier Fernandez. Javier is a two-time World champion, sex time consecutive European Champion, three-time Grand Prix final medalist, eight-time Spanish national champion, and a certified ten – or diez – depending on if you're trying to impress him with your 9th grade level Spanish skills.
Team France
Martin Fourcade – Biathlete
Umm…yeah, obviously Team France was going to bring the heat. Fourcade is a "biathlete," and for those of you who still need to brush up on your knowledge of random Olympic sports, that means his event involved both cross-country skiing, and shooting a gun. Not sure why those two skills were combined, but I'm very open to letting Martin change my mind on this subject.
Team Norway
Henrik Kristoffersen – Alpine Ski Racer
So let me just say right now, you are not ready for Henrik Kristoffersen. You think you are, but you are mistaken. Let me also say, that after a brief (read: 2 hour) stalking of his Instagram, he has a girlfriend and/or wife. Sorry for the bad news. Kristoffersen is a skier who focuses on both the slalom and giant slalom events.
I think I speak for everyone when I say I can't wait to see this man's giant slalom in South Korea this year.
Team Japan
Yuzuru Hanyu – Figure Skater
Once again, the male figure skaters are holding it down by being both athletic and fashionable. Get yourself a man who can do both, fam. Yuzuru Hanyu took home the gold in Men's singles at the last winter Olympics, though I feel like he won't be a single man for much longer. *ba-dum-CHI*
Team Germany
Axel Jungk – Skeleton Racer
Axel Jungk is a skeleton racer who represents Germany in the Skeleton World Cup which is a real sport and not, as I initially thought, an extremely competitive Halloween costume contest. Anyway, based of his Instagram, this German Jungk is something to behold:
Team Canada
Alex Pietrangelo – Ice Hockey 
If you're looking for a hot Olympian who is a little closer to home, might I suggest Alex Pietrangelo of the Canadian Ice Hockey team. Sadly, he is married (boo) and his Insta profile pic is literally him at his wedding (so rude), but a girl can dream, eh?
** Okay, so turns out Alex won't actually be at the Olympics because NHL players aren't allowed to go this year (boo) but we're going to keep his Insta on here so you can scroll through his pics and dream of a world where you give a fuck about hockey.
Team Tonga
Pita Toufatofua – Skier
You probably remember Pita from the Rio Olympics when he made a major entrance by showing up fully shirtless and covered in oil as if to say, "It's Tonga time, bitch!" Well this year, your boy is back, and competing as Tonga's only Olympian. Because like, who needs a whole team when you're only competitor looks like this:
Team U.K.
Joel Fearon – Bobsledder
Joel Fearon is a not only a winter Olympian, he is also a sprinter, meaning he competes in the Summer Olympics too. And on top of all of that, he is foooooooooine af, and represents our ex-turned-BFF, the United Kingdom. Mmm. I'd start a special relationship with him any day:
Welp, there you have it. I'm sure more hot Olympians will reveal themselves as the games goes on (we didn't even touch on the subject of lady Olympians here, because they're honestly all so attractive there's no reason for a roundup), but for now I think we can all agree that the old saying is true: It's a hot world after all.
Heads up, you need to keep up with the news. It's not cute anymore. That's why we've created a 5x weekly newsletter called The 'Sup that will explain all the news of the week in a hilarious af way. Because if we weren't laughing, we'd be crying. Sign up for The 'Sup now!
The Head Pro's Guide To The Best Butts In The MLB Playoffs
Head Pro is happy to talk to you about baseball, or butts, but he's had enough baseball butts. Email him at [email protected], and follow him on Twitter and Insta at @betchesheadpro.
Ah, it's that time of year again. The sun sets on September and rises on October, the leaves start to turn, and a crisp chill fills the air. The "boys of summer" turn into ravenous, championship-hungry wolves prowling the base paths for a chance at glor—sorry, my mistake. You're not here for bad sports soliloquies, you're here for THICKY-THICC MAN ASS.
Baseball can be a boring sport, way slower than, say, basketball. But it's also the most sexual—an entire metaphor for sex acts was built on its premise, and big, strong, burly men use their hard wooden sticks to stroke massive, majestic dongs out of the park. As it turns out, the sport is also positively lousy with onion man-booties.
The playoffs have begun in earnest, so here's a bit about the eight teams vying for a title, as well as the best kiester on each team. You're welcome.
American League
Cleveland Indians

Cleveland, despite a slow start to the year, turned on the jets in the second half to become the hands down favorite to win it all on the AL side. They very nearly did last year, losing in extra innings in the final game to a Chicago Cubs team that was all but preordained to win the World Series. They're a dangerous team on both sides of the ball, and they're somehow even better this year than last. Also, their logo is extremely racist.
Who Has The Best Butt?

That would be starting pitcher Trevor Bauer, fresh off a commanding performance against the vile Yankees in game 1 of the ALDS. Pitchers use their lower bodies to get power and drive behind the ball. And with a badonk like that, Trevor could drive me anywhere, amirite? (I hate myself.)
Houston Astros

Houston is a team that has consistently defied expectations, becoming good way sooner than anyone thought. They were by far the most explosive team in the first half, all but clinching their division by the All Star break. Their offense is potent thanks to young mashers like Jose Altuve, Carlos Correa, and George Springer, and the one-two punch of former Cy Young winners Justin Verlander and Dallas Keuchel can belittle just about any lineup. Plus, Justin Verlander is married to Kate Upton, so he has that to look forward to every night, win or lose.
Who Has The Best Butt?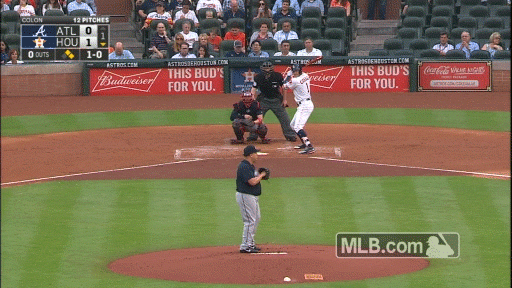 ​
A controversial choice, but it's utility outfielder/designated hitter/former superstar Carlos Beltran. Carlos is about 1,000 years old in baseball years, but an old butt can still be a good butt. More like Houston Ass-tros, ey ladies? (I'm dying a little inside.)
Boston Red Sox

The Red Sox went from being a league-wide laughing stock to one of the most consistently good teams in baseball. They showed potential in last year's playoffs, and may have done some things, were it not for their run-in with Cleveland's juggernaut. They're led by an electric young outfield, some wily veterans in the infield, and an already-solid pitching staff bolstered with the addition of lefty strikeout artist Chris Sale. The Red Sox do everything well, but nothing particularly great, and aside from Sale and rookie third baseman Rafael Devers, they lack both the shutdown pitching and explosive power usually needed to go deep in the playoffs.
Who Has The Best Butt?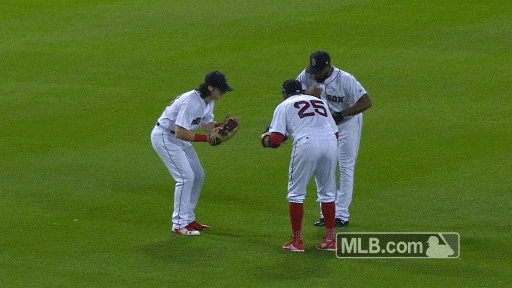 ​
You know, I stared at Red Sox asses more than any other team's for this, because they are an assless wonder of a team. No wonder they're such weak hitters! Since I have to pick, I'll go with platooning outfielder Rajai Davis. It's not a remarkable butt, but a serviceable one, which actually describes Davis himself, too. When it comes to butts, serviceable is just what you need sometimes. I'll have some slow-cooked Boston Butt with a side of mmm hmmm, if you know what I mean. (This is fine, really.)
New York Yankees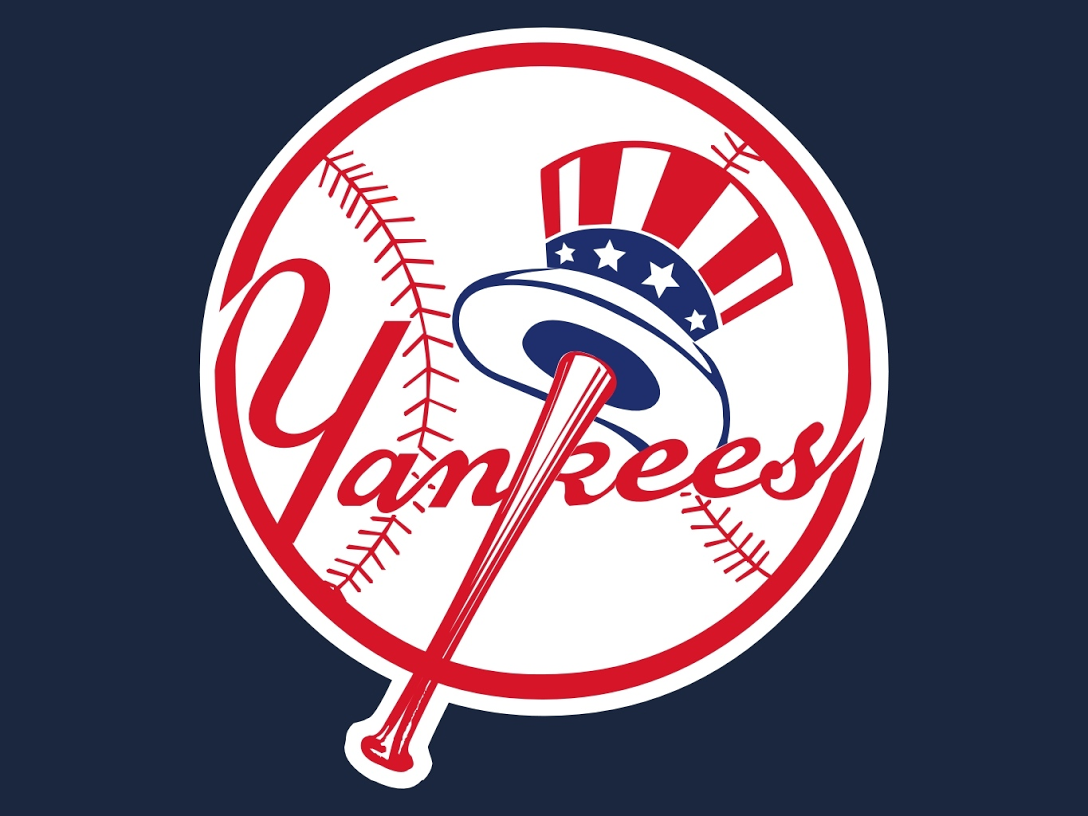 The Yankees are like your friend Maddyson. You forget about her for a while, so you're initially happy to see her. But then you get to the playoffs (or in Maddyson's case, the bar), and you immediately remember how fucking annoying she is and why you stopped caring about her in the first place. They have shitty starting pitching and a phenomenal bullpen, meaning they can keep leads if they get them. If not, a slugging core led by Large Baseball Son Aaron Judge, Gary Sanchez and DiDi Gregorius have the pop needed to get them back in a game. They probably won't go far, and who gives a shit, anyway?
Who Has The Best Butt?

​
Aaron Judge got all the love this year for his freakish first half performance and Home Run Derby clinic, but people forget that his shorter, thiccer teammate Gary Sanchez exploded like a bat out of hell in his rookie debut last year. Since he's a catcher, you know all that squatting is doing good things for his backside. Talk about a Yankee doodle dandy! (My mother doesn't know what I do for a living, nor will she ever.)
National League
Los Angeles Dodgers

The Dodgers finished the season with the best record in baseball, created with breathless winning streaks and a late-season losing streak that was frankly hilarious. They're a formidable team from foul line to foul line, with MVP candidate Justin Turner, star shortstop Corey Seager, the best closer in baseball in Kenley Jansen, and the best pitcher in the universe in Clayton Kershaw. They will be tough to beat, but they have to get past division rivals Arizona, who've somehow eaten their lunch all season. It should be a good series!
Who Has The Best Butt?

It's easily right fielder Yasiel Puig, who went from being a possible trade option to the star player he was always expected to be. He's a delight to watch, whether he's firing in put-out throws from the next zip-code with pinpoint accuracy or admiring a long bomb in ways that annoy opposing pitchers. Plus, there's no dodging a fine rear end like that. (Time is no longer a quantity I experience, now it's a viscous quagmire that impedes everything I do.)
Washington Nationals

The Nats are my team, so I have already resigned myself to an embarrassing loss in the NLDS. But to less pessimistic onlookers, they were an early favorite to go all the way. Their 1-2-3 rotation of Max Scherzer, Stephen Strasburg, and Gio Gonzalez are arguably the best in baseball, when healthy. They had far and away the most explosive offense in the first half, but they've been ravaged by injuries. Key pieces like veteran Jayson Werth and superstar Bryce Harper came back from serious injuries just before the end of the season, so the Nats postseason may hinge on their ability to get back up to speed in time.
Who Has The Best Butt?

Several options here. Stephen Strasburg is packing some junk in the trunk, but he looks like an ogre. Daniel Murphy is similarly stacked, but he's an oafish, caveman-looking motherfucker with deeply regressive views towards gays. I'll go with utility man Wilmer Difo (pronounced DEE-fo, not like the actor), who came up big while shortstop Trea Turner was sidelined with injuries. Now THAT's an ass the whole nation can salute, right? (Contemplating whether or not I'll actually be able to enjoy baseball after this.)
Chicago Cubs

The Cubs finally shed the "lovable loser" moniker last season, when, after a 108-year drought, they finally eked out a World Series win a star-studded lineup. They're not lovable anymore, but they aren't losers, either: The team is mostly the same, with sluggers Anthony Rizzo and Kris Bryant slugging like sluggers do. The rotation isn't the world-beater it was last year, but John Lester, Jake Arrieta, and Kyle Hendricks will never be easy obstacles to overcome. With sparkling play to end the season, they're the even-odds favorites to repeat, now that they're in the postseason.
Who Has The Best Butt

Pitchers often have good butts, but Arrieta has been caught doing lunges and farmer's walks around the warning track at all hours of the day—this is a man who takes his ass seriously. He's been struggling with a hamstring issue lately, limiting his effectiveness. But with ham hocks like that, who cares what his ERA is, right girls? (When friends and family look into my eyes, all they see now is a deep, black nothingness.)
Arizona Diamondbacks

Arizona suffered all season from an affliction called "Being in the same division as the Dodgers and Colorado Rockies." The NL West was criminally stacked, and they had to win a roller coaster of a wildcard game against those same Rockies for the chance to play those same Dodgers in the NLDS. Ace pitchers, Zack Greinke and Robbie Ray, add some heat to the front of the rotation, and the acquisition of power hitter J.D. Martinez added even more pop to a lineup featuring all-purposes hitters, Jake Lamb and Paul Goldschmidt. Like I said, they've had some success against the Dodgers, but they just don't seem built to go much further than that against the Nats or Cubs. Only time will tell.
Who Has The Best Butt?

First baseman Paul Goldschmidt. Jew butt alert! Poor Paul could have been league MVP several times over by now, except he's stuck playing in a league with guys like Nolan Arenado, Bryce Harper, Kris Bryant, and so on. He'll get there someday, but in the meantime, if he's ever bitten in the ass by one of Arizona's deadly rattlesnakes, I'll be the first in line to suck out the poison. (Don't actually do that if bitten by a venomous snake, please.)
So who has the best overall butt? That's not for me to decide, and I don't think I can look at them objectively anymore. Maybe, y'know, watch a little playoff baseball, and choose for yourself.
Head Pro is happy to talk to you about baseball, or butts, but he's had enough baseball butts. Email him at [email protected], and follow him on Twitter and Insta at @betchesheadpro.
Jordan Rodgers' More Famous & Talented Bro Hasn't Talked To His Family In 2 Years
If you watched The Bachelorette and/or your bf makes you pretend to like football, you know who Aaron Rodgers is. If it's the former, Aaron Rodgers is the older brother of Jordan Rodgers, the douchebag winner from Jojo's season. If the latter, he's like, a really really good professional football player. He was sketchily not involved in The Bachelorette when Jordan was on the show, but that could easily be because he's actually talented and is embarrassed he's related to a Bachelorette contestant (valid). But it turns out he has beef not just with Jordan, but with the entire Rodgers fam. Aaron hasn't spoken to his whole family in two years, and his dad said it, so like, that's shit is probs true because dads don't lie.

The dad's name is Ed—which is a classic dad name if I ever heard one—and he said the last time they talked to Aaron was in 2014, and he wouldn't have chosen to air "public laundry" the way Jordan did. Lol, aka they wish he hadn't blabbed about their family shit on national TV. How much does that suck for Mr. and Mrs. Rodgers? Aaron is clearly the favorite. I mean, when your two choices are an MVP/Super Bowl-winning quarterback and a dude who went on The Bachelorette one time, your decision is kinda made for you, amiright? And that's the one who isn't speaking to you. Bless their hearts.

Aaron's response to this whole drama has more or less been, "I would very much like to be excluded from this narrative."
Tbh, doesn't seem like this is gonna get better anytime soon. Especially now that dad is talking to the press about it. But here's hoping. Mainly so Jordan can go back to being the black/less-successful-in-every-way sheep of the family.