The Best Athleisure To Rock During "Princess Diana Weather"
If it feels like the Royal family has taken over your life for the past week, you're not alone. I've been thinking a lot about the monarchy, too, but for an entirely different reason: because it's Princess Diana weather.
What is that you might ask? It's the time during September when the weather is the perfect mix of not too hot but not too cold, ideal to rock the late Princess' favorite look of biker shorts and an oversized crewneck. The look has made its way to social media platforms as more and more people are opting to make a simple and comfy outfit look stylish just like Princess Diana did.
So if you're looking to channel Lady Di this fall, here are the best crewnecks and biker shorts you can buy.

If you want to look cute while trying to save democracy, then this Betches crewneck is perfect for you. It's soft, it's cozy, and it's the perfect statement that, unlike the government, you actually care about people's rights. To make things even better, 20% of proceeds from the sweatshirt are donated to EMILY's List, an organization dedicated to electing pro-choice and Democratic women to office. 

New York Giants Graphic Oversized Sunday Crew

Abercrombie & Fitch
In case you're wondering how to pretend to care about football season, all you need to do is wear this crewneck. Fake it 'til you make it, right? I have no idea how football works or who the teams are, but at least I know how to dress. This is an Abercrombie favorite, since it's a comfortable yet reasonably priced sweatshirt. Don't worry, there is no need to break the bank to rep something you literally don't care about—I mean, after all, I just hope both teams have fun, right?
If you're looking for a sporty look with a stylish twist, then this Anine Bing crewneck is perfect. Anine Bing has been a cool girl go-to lately with tons of celebrities including Meghan Markle and Chrissy Teigen seen wearing the brand's signature sweatshirts. This crewneck says that you're totally on top of trends while not being too over the top. I own one, and I absolutely love its distressed outside and lightweight yet soft inside. I never take it off and neither will you.

Bear Crew Neck Sweatshirt

Polo Ralph Lauren
There has been a major resurgence of the preppy style in fashion recently, and no brand does it better than Polo Ralph Lauren, naturally. This vintage crewneck will pair perfectly with biker shorts and give the British royal's favorite outfit an American look. Princess Di and Ralph Lauren were friends, though, it's just chef's kiss.

Powerblend Fleece Oversized Crewneck

Champion
I'm convinced that everyone has owned a Champion sweatshirt at some point in their lives. Graphic sweatshirts aren't for everyone, so Champion is the perfect alternative. They are soft, comfortable, and come in literally every color. If you want to recreate Princess Diana's look in a more simple way without breaking the bank, Champion is your new best friend.
I've owned a few pairs of these biker shorts and I absolutely love them. They are super lightweight and never itch, so they are the perfect pair of bikers for hot summer days. The front crossover is adorable and looks great on everyone. If wearing a more cropped sweatshirt or top is your vibe, then these are the perfect shorts for you. 

High-Rise Bike Short

Girlfriend Collective
The Girlfriend Collective is a go-to if you're trying to stay sustainable while looking stylish. The company uses 100% recyclable packing, makes its clothing from recycled materials, and guarantees safe and healthy conditions for all of its workers. They offer different styles of cute bike shorts in a wide range of sizes and lengths, too. We should all be more like the Girlfriend Collective. 

Sportbody™ Bike Shorts

Set Active
SET Active is all the rage right now. These shorts come in a variety of fabrics and colors, so you can rock the Barbiecore or coastal grandmother aesthetics all from the same site. All of the colors also come with a variety of corresponding sports bra styles to ensure that you are coordinated underneath a cute crewneck. 

Ultra High Rise Elation Short

Athleta
Athleta just never fails. It's my favorite activewear brand and I've loved every item I've owned. More so than any other athleisure brand I've owned, Athleta's clothes are always long-lasting and of great quality. These shorts are designed for and suitable for everyone. That said, if you're looking to dress like Princess Diana in a thicker and more compressing fabric, I would definitely choose these.

Women's Sculpt Bike Shorts

Target
Whenever I make my thirty-minute turned two-hour Target trips, I always make sure to stop and check out their workout wear. For a great price, Target makes cute and practical athleisure, so I have no doubt their bike shorts are a must-have. To make things even better, they have pockets—we love a pocket moment. When you're on a hot girl walk and need somewhere to slip your phone, headphones, or keys, you will wish you were in these Target biker shorts.
Featured image courtesy of Getty Images.
Activewear On Sale To Motivate You To Change Out Of PJs
Could I have ever imagined a time where working out had actually become the highlight of my day? Absolutely not, but I also couldn't have imagined a time where I'm physically not allowed to leave my house on government orders. Sh*t is crazy, people! Anyway, I've been super grateful for all the at-home streaming workouts because, to quote Elle Woods, "Exercise gives you endorphins. Endorphins make you happy. Happy people just don't shoot their husbands, they just don't." Or, in my case, replace "husbands" with "roommates." So since my daily workout is the only occasion I've been changing out of my pajamas for, now more than ever I want my workout gear to be cute and chic. (If not just for the Insta story alone.) Plus, now I can justify spending money on new workout clothes because of all the money I'm currently saving not being allowed to go to all my beloved overpriced classes. Fortunately, the online sales have been ongoing, so now's a good a time as ever to shop activewear on sale. Here are some of my favorite sale activewear pieces that you can shop right now!
Shopbop

Year of Ours Leopard Print Victoria Bra, $77 $46.20 & Leopard Print Football Leggings, $114 $68.40

Terez Reversible Foil Bra, $86 $60.20 & Terez High Rise Foil Leggings, $104 $62.40

Adidas by Stella McCartney Loose Performance Tee, $85 $59.50
One of my favorite sites to shop, Shopbop, currently has tons of activewear on sale. Oh, and while you're at it, they also have a lot of great women's clothes in general on sale right now too, so maybe just go ahead and add a few more things to your cart while you're there. I mean might as well, right?
Nordstrom

Good American Corset Seam Crop Top, $69 $41.40

Adidas University Racerback Tank, $30 $18

Good American The Trendsetter High Waist Leggings, $115 $69
Another favorite, Nordstrom, has been treating us to lots of different online sales during this quarantine time. Does it fix the global crisis at hand? Nope, not at all. But does it help just a little bit? Yes, of course it does.
Koral

Koral Terrain Peach Jersey Crop Top, $80 $52

Koral Valo Crop Top, $135 $87.75

Koral Drive Paradise High Rise Legging, $125 $81.25
I know none of us can actually escape to paradise right now because like, quarantine, but that doesn't mean we can't still dream of paradise while we work out. Escape this dim reality with these super cute leggings from Koral, which are currently 35% off. Koral is also offering 35% off select loungewear, but for a limited time only.
Alala

Alala Peak Tight, $125 $93.75 & Peak Bra, $80 $60

Alala Crop Vamp Tight, $105 $78.75

High-end activewear site, Alala, is currently having their friends and family sale, which means their amazing workout gear is all 25% off for a limited time. They have trendy high-performance essentials guaranteed to make you actually want to work out during quarantine. Or, at the very least, make you want to want to workout. Hey, it's progress!
Singer 22

P.E Nation Centre Mark Legging, $139 $81.75

P.E Nation Provision Sports Bra, $119 $66.75

LnA Leopard Bike Short, $79 $59.25
If you've read any of my previous articles then you know I'm obsessed with Singer22. They carry so many incredible brands, which even include some of my favorite activewear brands too. With their current sitewide sale you can get the same high quality activewear that your favorite celeb works out in, now for just a fraction of the price.
Marika

Brooklyn Sports Bra, $50 $32.50

Sterling Tummy Control Side Pocket Bike Short, $55 $35.75

Geri Side Pocket Woven Short, $50 $32.50
Another activewear site offering incredible deals right now is Marika, which is currently offering 35% off new arrivals with code "APRILNEW". They have an awesome assortment of activewear, all already at very reasonable prices. And now, with the discount, it's all even more affordable.
Splits59

Elma Cotton Jersey Tank, $64 $48

Clare High Waist Techflex 7/8, $108 $81

Whoever runs the marketing at Splits59 GETS IT. They're currently doing a Workout @ Home sale where they're offering 25% off select styles. Plus, not only that, they're also doing an additional 35% off sale, so why not treat yourself to some workout-from-home gear while you simultaneously pretend you're working from home on your Zoom call? So meta.
Carbon38

Contrast Square Neck Longline Tank Top, $128 $77 & Contrast Stitch Legging, $158 $95

Metal Mesh Hoodie Sweatshirt, $158 $95

Washed Satin Racerback Tank Top, $98 $49
Carbon38 is the epitome of a brand that flawlessly merges fashion with activewear. The majority of their pieces could easily transition right from the gym to dinner at night. Now, I don't know why anyone would even want to do that but, just letting you know, that if you did want to then you easily could.
Bandier

Danya Double Moto Bra, $68 $49

Beach Riot Leopard Legging, $108 $79.97 & Beach Riot Bowie Top, $88 $69.97

AGOLDE Balloon Sleeve Tie Dye Sweatshirt, $158 $144.97
Probably one of the more well-known destinations for stylish workout gear is Bandier. They have stylish and trendy activewear perfect for working out, or even just for pretending you're going to work out. Whether you actually plan to break a sweat or just want to embrace the athleisure trend, they are definitely a must-shop site.
Morgan Stewart Sport

Morgan Stewart Sport Cantaloupe Sweatshirt, $88 $61.60 & Cantaloupe Legging, $92 $64.40

Morgan Stewart Sport Cantaloupe Sports Bra, $78 $54.60

Morgan Stewart Sport Noir Neoprene Hoodie, $118 $82.60
If you know who Morgan Stewart is then you also already know that she, herself, is the definition of "style." Which means that you can also assume that her workout line would only consist of the cutest activewear styles and prints EVER. And, lucky for us all, the whole site right now is 30% off so you can get yourself a set or two and finally be that girl. You know, the one who only works out in full matching sets and somehow never sweats. Yeah, hate her, but sure wouldn't mind being her.
Noli Yoga

Noli Yoga Liquid Leggings, $80 $56  & Studio Bra, $50 $35

Noli Yoga Core Bra, $55 $38.50 & MVP Legging, $98 $68.60

Noli Yoga Metallic Stripe Mesh Top, $68 $47.60 & Tiger Foil High Rise Legging, $108 $61.60
Right now, Noli Yoga is doing their part to get me motivated to do that 10-minute ab circuit I keep seeing on TikTok by offering 30% off sitewide for a limited time. They have an incredible assortment of cool-girl workout pieces, like their black gloss liquid set and metallic stripe mesh top that I'm obsessed with.
Ultracor

Leo Legging Limited Edition, $209 $114.95


Tie Dye Legging Limited Edition, $198 $108.90
Animal print and tie-dye are two of the biggest trends for spring. Of course, we unfortunately haven't had a chance to flaunt those trends out in the real world yet because we've all been on lockdown. However, thanks to Ultracor and their incredible Ultra Super Sale happening right now, you can still sport the trends in your house (and on your Insta Story) while you work out.
Niyama Sol

Niyama Sol Icy Hot High Waisted Legging, $92 $64.40& Criss Cross Sports Bra, $58 $40.60

Niyama Sol Cami High Waisted Legging, $88 $61.60 & Eclipse Medium Support Sports Bra, $58 $40.60

Niyama Sol Python High Waisted Legging, $88 $61.60 & Diamondback Sports Bra, $58 $40.60
Anything J.Lo does, I will blindly follow suit. (Minus the whole not drinking thing, but that's it). J.Lo is a huge fan of this brand, Niyama Sol, and, if that alone isn't reason enough for you to check out their site, they're also offering 30% off right now on all their amazing J.Lo-approved activewear.
Fitness Hub

Girlfriend Collective Paloma Bra, $38 $26.60 & High Rise Compressive Legging, $68 $47.60

Adidas by Stella McCartney Warp Knit Tights, $120 $84

Year of Ours Bandana Carly Bra, $77 $53.90 & Bandana Rocky Legging, $108 $75.60
Never heard of Fitness Hub? Well let me introduce you because this just may be my new go-to destination for activewear. They carry all of the top activewear brand names you already know and love, and are currently offering 30% off all their full price product with code BEWELL30.
Beyond Yoga

Beyond Yoga Lost Your Marbles Bra, $68 $47.95 & Lost Your Marbles Leggings, $110 $77.95

Amanda Kloots Biker Bodysuit, $120 $102.99

Beyond Yoga Twinkle High Waisted Midi Legging, $99 $69.95
Add some feminine sparkle to your activewear with these super cute sale pieces from Beyond Yoga. For example, this marble activewear set which, let me tell you, also happens to conveniently be available in three different colors. I'm not going to tell you to order all three, but I'm not not going to tell you to do it either…
If you haven't been motivated to workout then I highly recommend you treat yourself to some new activewear. And, who knows, maybe once you start making it a daily thing then you'll even become one of those people  "addicted to the high" that it supposedly brings. In quarantine times, anything is possible and let's just say, crazier things have happened.
Images: Rawan Yasser / Unsplash; Morgan Stewart Sport (3); Alala (3); Noli Yoga (3); Ultracor (3); Niyama Sol (3); Singer22 (3); Koral (3); Marika (3); Splits59 (3); Carbon38 (3); Fitness Hub (3); Shopbop (3); Bandier (3); Nordstrom (3); Beyond Yoga (3)
Betches may receive a portion of revenue if you click a link and purchase a product or service. The links are independently placed and do not influence editorial content.
11 Tie-Dye Pieces That Don't Look Like Something You Wore In Middle School
Once upon a time, tie-dye was reserved for hippies and, in my case, the cool girls at my private high school who could afford to shop at Lucky Brand. But just like chokers and tiny sunglasses, what was cool in the 90s/early 2000s is back once again to make us all look back on our pictures and think "why did we think that was cool?" But for now, tie-dye is cool, so embrace it. Of course, not all tie-dyes are created equal. And, let me tell you, there's a very fine line between your DIY tie-dye camp tee from the fifth grade and the fashionable tie-dye pieces from this article that you can shop right now. So, without further ado, here are 10 non-tacky tie-dye pieces to add to your closet ASAP.

Rule #1 of shopping for tie-dye is to find pieces that stick to a consistent color scheme. When the tie-dye gets too rainbow is when you start veering into tacky/middle schooler territory. This dress is subtly tie-dye with its neutral color scheme, giving it an elevated update to the trend.

This cropped sweatshirt is the perfect casual tie-dye piece to join the trend in an easy way. Wear it now with some low-rise boyfriend jeans or, when it finally gets warmer out, with a cute pair of denim shorts, and you're good to go.

The style and texture of this tank elevate it from your basic camisole. The cowl neck, neutral tones, and muted tie-dye make it the perfect stylish take on the trend.

For those extra intimidated by the tie-dye trend, this turtleneck is the ideal intro piece. It's so subtle that you really can't go wrong here.

Let me tell you, it's hard to find tie-dye jeans that don't look like they're a rollback special from Walmart. However, I've done the impossible and found an incredible pair for you. These reflect the trend in a unique and fashionable way without overdoing it.

This tee is fashion-girl cool without trying too hard. It's a great basic with its subtle tie-dye print in a contemporary color uncommon to the trend.

You can barely tell this top is tie-dye, which makes it the least tacky tie-dye top to ever exist. Remember, the more effortless = the less tacky. The puff sleeve adds stylish detail to an otherwise very casual tee.

These joggers are a go-to for anyone obsessed with comfort. They can easily be dressed up or down depending on where you plan to wear them. Get the whole sweatsuit for a trendy lounge outfit or pair the joggers with a bodysuit for a Kardashian athleisure vibe.

With its fashionable puff sleeve, this tie-dye tee is clearly superior to your average tie-dye tee. I'm obsessed with the stylish sleeve detail.

This is the kind of jumpsuit that you can literally live in because you get to be super comfortable while still looking stylish AF. The rainbow tie-dye is still pretty subtle and blends seamlessly, which prevents it from looking cheap.
11. Shop Betches Grow Up Sweatshirt

Okay, so you don't want to look like a middle schooler, but what's the point of tie-dye if you can't have a little fun with it? Our comfy AF hoodie is the exact mood when everyone in your life is rubbing you the wrong way with their bullsh*t. Whether you want to look cool on a flight, or your office is cold and you want to send a passive-aggressive message to your coworkers, you need this sweatshirt.
Tie-dye has become a huge trend across all retail categories, and it's here to stay, so you better get on board. Just one last reminder—keep it relatively muted to avoid looking like you toted something out of your 8th grade closet.
Images: Tyler McRobert / Unsplash; Resurrection; BFFS & BABES; Nordstrom (3); South Moon Under (2); Revolve (2); Planet Blue
Betches may receive a portion of revenue if you click a link and purchase a product or service. The links are independently placed and do not influence editorial content.
The Top 5 FILA Looks You Need Right Now
Sponsored by FILA
If you're not already on board with the comfort trend, then what are you doing with your life? Truly though, the fact that you can wear comfy clothes and it's considered fashionable is a total win in my book, especially as we move into the colder months. And to make it that much more stylish and cool, one of the most popular and iconic sportstyle brands, FILA, has just released a Cozy Capsule Collection. It's the perfect blend of trendy and cozy, all wrapped into one stylish must-have capsule. With that being said, here are the pieces I'll be without a doubt ordering *adds to cart.*

The first must-cop piece from the collection is the Cristabel Crop Sweatshirt. This sweatshirt is the epitome of everything I love about a classic sports aesthetic with a touch of glam. Even if you're not trying to show your midriff in your crop top (which like, fair, it's cold outside) you could easily pair this crop sweatshirt with high-waisted joggers and stay relatively warm while showing off your waist. Not to mention, this particular crop sweatshirt is reminiscent of some of the designer pieces I've already seen for this season, just without the unreasonable price tag. 

This tee is an essential layering piece to have in your closet as we transition into the colder seasons. To start, just the fit of the tee itself is perfection. It's cropped and fitted but most importantly, it has the best type of short sleeve. If you don't know what I'm talking about, then it's probably because you have perfect arms (happy for you, know that I am). What I'm referring to is the kind of short sleeve that actually looks flattering on your arm since it's slightly longer than your average short sleeve. Not only is the fit of this tee on point, but the short sleeve style combined with the fuzzy FILA logo is the perfect winter version of a graphic tee, ideal for wearing under a knit cardigan or cool denim jacket. It's guaranteed to be your go-to layering piece all season long.

This sweatshirt looks so cozy, I just want to snuggle up in it right now and live in it forever. For a more casual look, I'd pair it with a glossy legging and of course, your FILA Disruptor Boot (more on that later). Or, dress it up with super tight leather pants and strappy heels for an LA-cool, model-off-duty-heading-to-Craig's-on-a-weeknight look.

You'll want to grab this hoodie jacket to throw on all season long. Since it's oversized, you will automatically make a statement that is effortlessly cool. You could legit pair it with whatever you're already wearing and instantly look like a street style star. It's a cool and easy jacket to layer on, and I'd say it's an obvious must-have. Additionally, this makes for a great gift option because who wouldn't want an oversized plush zip-up hoodie??? It's a rhetorical question, EVERYONE would love it. 

A crucial piece for outfitting your cold-weather ensemble this season is the new FILA Disruptor Boot. I'm sure you're all familiar with the Disruptor, which is THE chunky white sneaker of chunky white sneakers. But now, your fav sneaker comes in a winter-ready take on the summer's trendiest style, with the same signature chunkiness and sawtooth bottom. With these boots, you even have the option of cuffing the shaft to show off the shearling fleece lining, a key stylish detail that also happens to provide extra warmth. And of course, the boots feature the iconic logo, plus a reflective eyerow detail. They're legit the only shoe you need to match with any of your sportstyle outfits this upcoming season, and you can quote me on that.
Because heritage-inspired fashions are back in style, FILA is like, so hot right now. Shop the new Cozy Capsule Collection before all your friends and you'll be both warm and the trendiest person in your friend group. So trendy that your friends will probably start asking you to explain Tik Tok to them.
The Cutest Workout Clothes You Need This Summer
They say summer bods are made in the winter. K, I don't know who "they" are, but they clearly don't live on the East Coast.  Because if they did, they would understand the depressing treachery that winters here are, and they certainly wouldn't spew such BS. I mean like, in the winter, my boss is lucky if I make it into work, let alone get my lazy ass to the gym after work. But anyways, I digress.
Summer is here, and now is the time that most of us are finally actually motivated to kick our workout regimens into high gear. Everyone wants to look and feel their best on the beach, and what's more motivating than some cute new workout clothes that will make you actually want to go to the gym??? When I get new workout clothes, I can't wait to show them off. And like, maybe that's silly, but I have to take advantage of whatever will motivate me to get there. That being said, here are the cutest workout clothes that you need this summer, to help you look and feel your best! 

These leggings are a major upgrade from your standard black Lulu leggings and will totally make you want to actually go work out. Not only are they chic and cute, but according to the reviews, are also super comfy! Not to mention, the neon star graphics at the bottom are very on trend, so people may even mistake you for like, a cool fitness Instagram influencer, or something. Hey, maybe you'll get a free Gatorade out of it!!!

This plain cropped tee may seem basic, but that's because it is a basic. But that doesn't make it any less cute or essential to your summer workout wardrobe. Everyone needs a basic white cropped tee, just like, in their wardrobe in general. So you might as well go ahead and get yourself one that's designed for the gym, as well! A basic crop tee will make you look like a casual off-duty model at the gym. Which consequently gives off the vibe that you came there to get sh*t done. And just giving off the perception that you're getting sh*t done will make you actually want to get sh*t done. I realize this may seem like a stretch, but again, when it comes to getting myself to go hard at the gym, I need all the motivation I can get, logical or not.

Snakeskin was all the rage for spring, and continues to stay a big trend for summer. So why not bring this fashion trend to your workout outfits too? Not only will this Kardashian-worthy set elevate your workout style game, but these pieces could even work with your everyday summer wardrobe as well. There's legit no occasion that they wouldn't be perfect for…except like, maybe a corporate job interview or a funeral…but like, everything else besides that!!!

Windbreakers are cool right now, especially this retro cropped Nike one that's perfect for summer. You'll look so legit wearing it to warm up on a breezy summer morning or when they're blasting the AC at the gym. It's also great for if it's raining and you don't want to look like a wet dog by the time you actually  get to the gym. Nothing's less motivating than looking like a soggy mess and starting off your workout in already wet clothes. Like, I'm just gonna go home now.

With these neon leggings, you simply can't get away with even attempting to try to slack off at the gym. Like, if you're wearing bright-ass leggings such as these, you have to expect some attention from your fellow gym attendees. And, if you're being so bold as to demand everyone's attention, you're going to need to actually perform when you get on that treadmill. Unless of course, you're at like a Planet Fitness where your pink neon leggings are the least shocking thing anyone is wearing in there (no shade to PF, I go there because I'm poor). I have legit seen a guy at Planet Fitness wearing a polo and jeans before, so these neon leggings wouldn't make anyone bat an eye. Smh, don't be that polo guy, get yourself some cute summer workout clothes.

Lavender has been the color of the season, and these lavender running shorts are the perfect addition to your summer workout wardrobe. They're Adidas by Stella McCartney so they're like, fashionable af. Like, probs the most fashionable you could ever possibly get when it comes to workout shorts. Pair it with a cute sports bra or a flowy tank, and you're totally ready to go on that five mile run! Okay, maybe three mile…eh 1.5???

This cut out crop top will have you ready to slayyyy. No, not like slay at the bar drunk on vodka sodas kind of slay, but "slay" like actually get through your entire workout today. But like, the top really is that cute, that you could easily wear it out to the bar and slay there too! Okay, I'm single-handedly making "slay" uncool by saying it so many times right now, so I'll stop. But hopefully you get my point here.

I'm obsessed with this fashionable workout top. It's chic with the center ruching, yet functional with its silhouette and thumbholes. If you think thumbholes are an irrelevant feature, uh, think again. It would be impossible to wipe off every dumbbell or machine that the jacked up frat guy high on C4 used before you. And like, you don't know where his hands have been….and tbh, that's probs for the best. The thumbholes help cover your hands, and keep you extra safe from all the gym germs. It's kind of like when you use a paper towel to grab the bathroom door handle, but like, in this instance, that paper towel is just part of your shirt.
People like to say fashion is materialistic. But what you wear to the gym and how it makes you feel when you're there impacts your self-confidence, drive, and ultimately, success. I realize that sounds v dramatic, but like, it's true. So set yourself up for success in the gym with some cute new summer workout clothes ASAP.
Images: @lauren_alexandra / Unsplash; Free People (3); Revolve (4); Bandier
Betches may receive a portion of revenue if you click a link and purchase a product or service. The links are independently placed and do not influence editorial content.
Comfy AF Loungewear You Can Wear Out To The Bar
If you haven't gotten on board with the athleisure trend lifestyle yet, what are you doing with your life? It's like, the best thing to happen to fashion since high-waisted jeans. For every girl out there who's ever had the post-lunch questionably pregnant pouch, you KNOW how great high-waisted jeans have been for the culture. Anyway, besides being comfortable while looking stylish af, the other benefit of athleisure is the ability to purchase pieces that can be worn for both lounging and going out. (Okay, maybe not like "going out" to the club in Vegas, but "wearing out to a bar that doesn't require heels" kind of going out.) I mean, a piece of clothing you can wear for both??? Like, talk about financially responsible! That being said, here are the pieces comfortable enough to lounge in, yet stylish enough to wear out.

If you've ever worn anything from Free People's Movement collection, then you know how comfortable their pieces are. This tank is the epitome of effortless style. The ribbed and distressed detailing make this tank more elevated than your basic tank. Wear it when you're lounging with a cute bralette, or out with some sticky boobs underneath for a little subtle side boob action. Pair it with leather pants and a pair of heels and guarantee your drinks will be paid for all night.

I think I've said it more times than Scheana told us last season how quickly Rob can hang a TV, but neon is in. (Oh, it's seven minutes by the way.) These pants are not only trendy, but also comfy and make for great loungewear. Pair with a loose cropped tee, like the one mentioned below, or with a sleek bodysuit for Kardashian vibes when going out. Either way, these pants are a must.

The best part about the athleisure trend is being able to wear a stylish sweatshirt out, especially in this brutal winter weather when you didn't want to leave your house in the first place. Note: stylish sweatshirt. Don't wear your college sorority sweatshirt out, that's not stylish. Wear a pullover sweatshirt like this one paired with gold hoops, a tight skirt, and over-the-knee boots. It's very Lala Kent vibes. And no, sorry not sorry for all the Vanderpump references. If you don't know this about me yet, I'm a #pumprules die-hard, so take me as I am.

This T-shirt is cool, casual, and everything you could ask for from your loungewear. Keep it casual with some jogger sweats, or wear it out with distressed boyfriend jeans and a pair of cool boots. It's pretty much the only T-shirt you need and, at a mere $30, you can't go wrong.

I mean, get you a legging that can do both, am I right??? These leggings are chic enough to be worn out and comfy enough to wear around the house. They have rave reviews about how truly comfy they are, so you don't have to just take my word for it. Not to mention, they come in a multitude of colors. So once you get your first pair and fall madly in love, you can go ahead and order a few more pairs with the rationale of them all being different colors, of course.
I don't know how long the loungewear trend will last, but as long as the Kardashians are flaunting their absurd asses in comfy joggers, we can confidently say it's here to stay for the time being. And, like I said, it's actually responsible to buy these items because they're multipurpose. So like, what are you waiting for?
Images: Dom Hill / Unsplash; Free People; Urban Outfitters; Revolve; Princess Polly; Carbon38
Betches may receive a portion of revenue if you click a link and purchase a product or service. The links are independently placed and do not influence editorial content.
Stylish Workout Clothes That Won't Break The Bank
Motivating yourself to work out is hard enough. You def don't need the added stress of wondering what the hell you're going to wear to your workout. And, you shouldn't have to succumb to wearing your sorority rush tank when you've clearly been out of college for five years now. Of course, I'm totally aware that those $30 SoulCycle classes are already breaking your bank enough. So really, your workout clothes shouldn't be costing what's left of your paycheck. (You know, the part that's supposed to be going to rent.) At the end of the day, none of us need any more excuses to not work out, so let's make your workout outfit an easy no-brainer. And, if you're going to work out, you want to ensure you look as good as possible doing so, right??? Right. So you need some affordable workout clothes that aren't just an oversize T-shirt. Here are four places to shop for affordable workout clothes that are still super cute. 
1. FP Movement
Free People's Movement collection definitely isn't your cheapest option, but it's still almost half the price of Lululemon. Plus, if you ask me, it's also a hell of a lot comfier. FP Movement leggings are the COMFIEST leggings ever and, if you don't believe me, try them. At roughly $78 a pair, they're totally worth the investment.

Free People Tighten Up Tank ($20)

Free People Freestyle Rise Legging Solid ($78)

Free People Fuji Short Solid ($58)
2. TJ Maxx
You can get tons of name-brand athletic pieces at TJ Maxx for a fraction of the price that they would normally cost. I know I sound like one of those TJ Maxx fashionista commercials right now, but hear me out. I'm a #maxxinista to my core and I'm proud to admit it. Like, Under Armour leggings for $20?! And they have ton more brands just like it, such as, Puma, Nike, and Adidas.

Betsey Johnson Performance Slit And Distressed Pullover Top ($19.99)

Under Armour Favorite Cropped Leggings ($19.99)

PUMA Above The Bar Fashion Tee  ($12.99)
3. Carbon38
If you don't know about Carbon38, it's time to get informed. Not only do they have the most stylish high-performance workout clothes, but you can also almost always find a promo code to use on your order. They have an incredible sale section with amazing pieces at super discounted prices. They carry top athletic brands like Alo Yoga, Nike, and Adidas by Stella McCartney. Plus, they even have their own brand of affordable workout clothes and exclusive pieces you won't find anywhere else.

Fiona Long Sleeve Tees In Neutral ($41)


4. Missguided
You probably know Missguided as your go-to site for trendy going out clothes, but what you probably didn't know is that they also have an incredible selection of affordable workout clothes. The brand's active collection has cool pieces that are vvv in sync with the whole athleisure trend right now. So even if you don't end up making it to the gym, you'll still look good in your outfit. Not to mention, you can get a full matching workout outfit for half the price of a pair of Lululemon leggings. Warning, though, the sizes do go fast, so if there's something you want need, order ASAP.

Missguided Khaki Sports Bra ($15) and Full Length Gym Legging ($15)

Missguided Black Leopard Sports Bra ($22) and Black Leopard Leggings ($15)

Missguided Active Mesh Panel Hoodie ($33)
We all want to be the betch that works out at 6am, seven days a week. However, not all of us can be. Most of us are lucky if we make it to the gym three or four times a week. So don't make it any harder on yourself to get that workout in. Stock your closet with trendy workout pieces that you'll feel good in and won't cost you an arm and a leg. Hey, you can even use that money you'll save for more overpriced workout classes! Woohoo!
Images: @max_libertine / Unsplash; Free People (3); TJ Maxx (3); Carbon38 (3); Missguided (3)
Betches may receive a portion of revenue if you click a link and purchase a product or service. The links are independently placed and do not influence editorial content.

Fitness Gear That Will Make You Want To Go To The Gym
I'm the first to admit it, I f*cking despise working out. Every time I leave for the gym I think, "hmmm or I could just accept my fate of morbid obesity and go to Krispy Kreme and eat an entire dozen in my bed." It's super tempting. But aside from vanity, working out helps your heart, your posture, and regulates your hormones. Whatever. I work in animation and the sight of the obese, permanently hunched-over men from spending their lives drawing and eating donuts (why are there always donuts in film studios???) traumatized me and now I go to the gym. I've been going 3-5 days a week for 5 years, and I'm still waiting for the "endorphins" and the "you'll start to miss it if you don't go" bullsh*t we're fed. Hasn't happened, every minute sucks, and yet, I still go. BUT. Sometimes having fun products or new outfits makes me feel better about wasting so much of my life lifting things and putting them back down. Here are some things you should buy to get you motivated to get back to the gym.

I love, love, love these leggings, and they're 32% off. Nike is my favorite brand for workout clothes because everything is always cute, fits perfectly, and makes me look thinner than I am. The only downside is the price tag, which is why I wait for the sales on Hautelook or Nordstrom Rack. If you're paying full price, you're doing shopping wrong. These pants are so comfortable, cute, and suck everything in so I feel like all this working out is actually paying off.

S'well bottles are the best. They stay ice cold for 24 hours, which is essential when you're trying to work out in 100 degree weather (side note: this is why you shouldn't live in the valley, trust me). Plus, they come in a lot of fun colors and patterns. I am obsessed with mine and I love that I can even leave it in my car without it getting warm.

You need a cute gym bag to lug around your workout accessories—towel, boxing gloves, S'well bottle, weapons. I mean, I do martial arts sometimes, so that's not even weird. This bag is hilarious and big enough to fit whatever you may need, especially if you're the kind of psycho who showers at the gym (for the love of God, please bring shower shoes).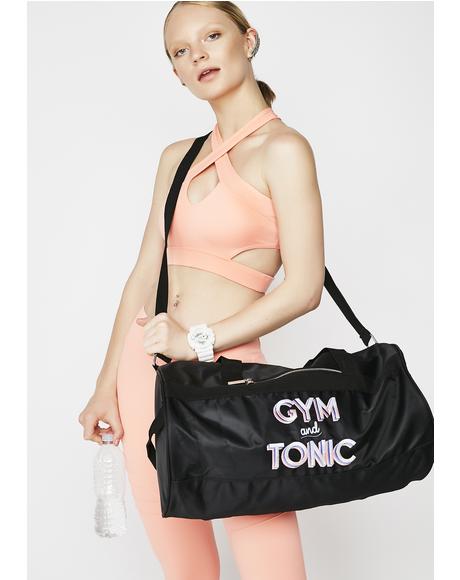 Gym shoes are always expensive af, but I guess you get a lot of use out of them (mostly for athleisure outfits, but it counts). This is another item I wait for the sales to buy. I don't run because 1) it sucks, 2) it makes your breasts sag, 3) it's bad for your joints, 4) I have a heart condition and can't do high-impact activity or IDK I guess I'll die or something (unclear). In that order. But with cute running shoes I look like a cool athletic chic who runs. These Nikes are so chic and are half price (depending on size).

Fitbits are super trendy, but they're actually a good purchase if you need some motivation. They remind you to get up and move if you've been stagnant too long, track your calories, and give you goals to meet (like steps or whatever). Even if you're super disciplined, it's nice to have your progress tracked. I sit crumbled up in ball in my office chair, hunched over my screen, drawing or writing all f*cking day (and sometimes night). This is why I'm going to end up with back problems. I get so sidetracked it's nice to have a reminder to get up and walk around. I love this one that looks like a chic watch but actually is keeping your ass in shape.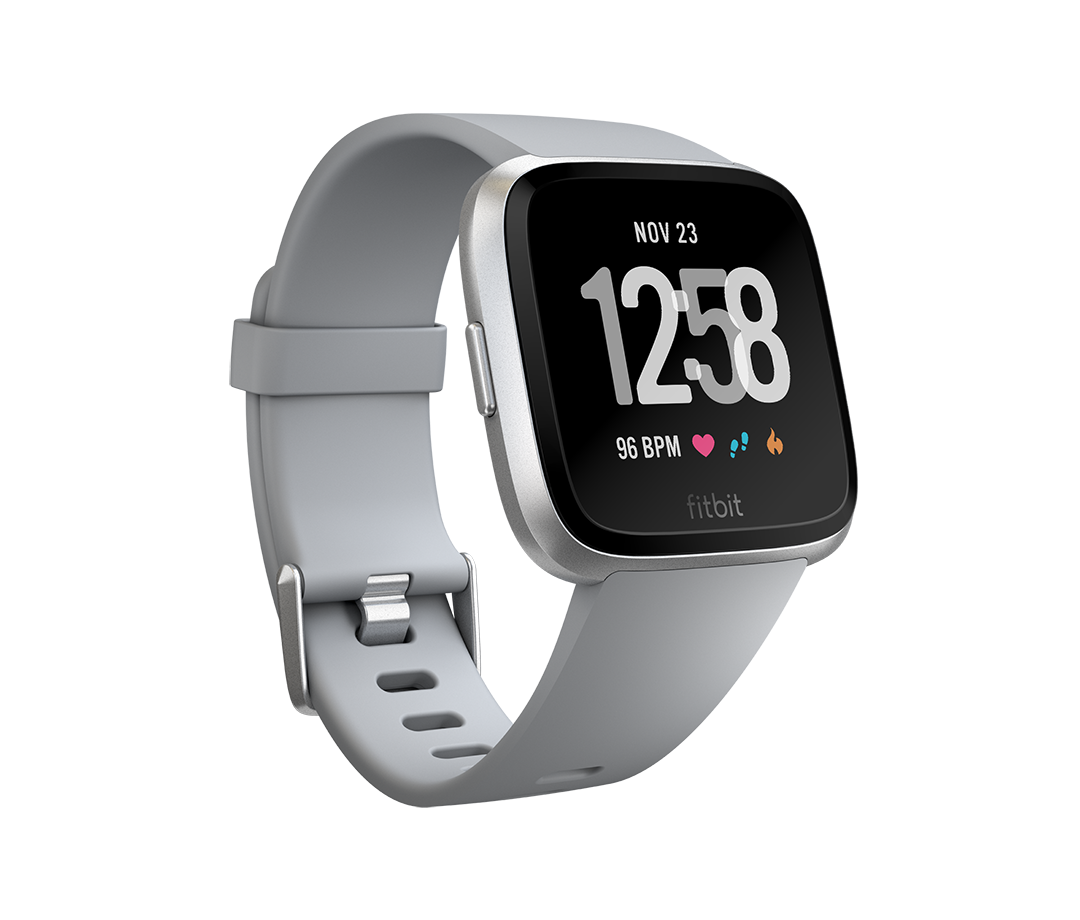 Beats are one of those products that I really, really wanted to hate. They were just so trendy and seemingly overpriced that I instantly despised them. Unfortunately, then my friend got a pair and they were such good headphones that I got jealous and bought my own. Also? They look so sleek and cool and come in a bunch of fun colors. Mine are old now, but if I were to buy a new pair, these wireless rose gold ones are beautiful and won't get tangled while you're being active.

Betches may receive a portion of revenue if you click a link and purchase a product or service. The links are independently placed and do not influence editorial content.