7 Common Skin Care Myths & What The Truth Is
In a world where beauty bloggers act like they have a medical degree and influencers promote facial cleansing brushes on their Insta stories, basically anyone can call themselves a skin care expert. While it's great that we can learn everything we need to know about toners and exfoliators from just a quick Google search, it also means that a lot of us have based our skin care routine on information that might not be accurate. Don't panic and throw out all of your favorite beauty products just yet, though! Take a look at these busted skin care myths to get all of the facts on how to achieve the glowing skin you've always dreamed of.
Myth #1: Anti-Aging Products Are Only For People With Wrinkles
You might think that anti-aging products are for "older" people who have wrinkled skin. What many of those people will tell you is that they've had no luck getting their skin to look baby-smooth again like it once did. The truth is, once your skin has wrinkles, there's no magic cream that can take them away permanently. The most effective way to be wrinkle-free is to start taking preventative measures when you're young (in your 20s and 30s). That means using moisturizer and sunscreen or another SPF face lotion every day to prevent the development of dark spots and/or other signs of premature aging.
Myth #2: You Only Need Sunscreen If You're Going To Be In Direct Sunlight
This brings us to our next point: it seems that the only time most of us remember to put on sunscreen is when we are going to the beach, or doing some kind of outdoor activity in the sunny summer months. While it is incredibly important that you use sun protection regularly when you plan to go out in direct sunlight, it's equally as important to wear sunscreen on a daily basis, regardless of how sunny or cloudy it may seem.  Especially when it comes to preserving and protecting your complexion, a daily broad-spectrum SPF is essential. Whether you realize it or not, even the smallest amount of sun exposure—whether that be through a window, sitting outside, or even through cloud cover—puts your skin at risk for negative effects from sun exposure. We know that getting a sunburn is very bad for your skin, but the sun can also penetrate the layers of your skin and cause damage deeper down, potentially leading to skin cancer, the most common cancer in the United States.
Myth #3: A Set Skin Care Routine Will Work For Everyone
You may be thinking, "everyone with perfect skin is following the same skin care routine, and I need to use exactly what they use if I want to have great skin too." Yeah, that just isn't the case. Each person has unique skin needs based on their skin type. A person with oily skin will need to use different products to cater to their needs as opposed to someone with dry skin. The same goes for people with mature skin, or sensitive skin, and so on. Just because one product worked amazingly for one person, doesn't mean it will have the same effects for you. Take the time to research your skin type, or visit a dermatologist to find out what your skin type is, and the best way to care for it. The good news is there are so many products available that you're bound to find the right ones for you.
Myth #4: Once Your Skin Reaches Maturity You'll No Longer Break Out
You'd think that once you make it past your teens, you'll never have to deal with acne again. Sorry, but we have some bad news. As it turns out, acne doesn't seem to magically remove itself from your existence once you turn 20. Actually, your skin doesn't fully mature until you're about 30 to 35 years old, and even once you've reached that age range, you may still find yourself dealing with those pesky zits. But why? The most probable cause of your adult acne is your hormones. Your hormones change a lot over the course of your life, but factors like birth control, menopause, and even just your menstrual cycle can cause your hormones to fluctuate and create acne on your skin. Ughhh, we can't have any nice things.
Myth #5: A Skin Care Routine Is Only For Your Face
Finally, you've perfected your skin care routine and your complexion looks the best it ever has. While achieving that sought-after facial glow does qualify for a well-deserved pat on the back, you may be forgetting about the big picture: the rest of the skin on your body! 
You can't forget to invest just as much time and energy into the skin on your body as you do for your face. Though your routine won't be the same—our body skin is much thicker, which is why you wouldn't use the same products on your face that you would on your body (and vice versa). TG, because facial products are expensive. 
When it comes to skin care on your body, keep it simple. Wash your skin well with a soap or shower gel to remove the daily dirt, sweat, and other sh*t that collect on your skin. Next, exfoliate your clean skin. Whether you use a dry brush or a scrub to exfoliate while in the shower, it's important to remove dead skin cells from your body to reveal the healthy skin underneath. Finally, moisturize. Once you've finished cleansing and exfoliating your skin, finishing off with a moisturizer is arguably one of the most important steps, as moisturizing serves to replenish your skin barrier, helping to improve its overall tone and texture.
Myth #6: A Skin Care Routine Is Only Effective If You Use A Multitude Of Targeted Products
With the thousands of skin care products available on the market, you may think that your routine will need to consist of 10 products minimum. The good news is, it doesn't have to be that complicated (or expensive). If you want to create a perfectly effective skin care regimen, keep it limited to these three steps: cleanse, exfoliate, and moisturize. Cleaning your skin of makeup and dirt, exfoliating off the dead skin cells built up on your face, and moisturizing the new and healthy skin underneath is the simplest way to care for your skin on a daily basis and maintain a clean, clear, and healthy complexion. 
However, if you have any unique skin concerns—like acne, for example—you may want to consider incorporating a specialized treatment product into your skin care regimen, as this will work to effectively target and address these areas. An acne cream containing tretinoin, for instance, is great for increasing skin cell renewal, which helps to prevent acne from the inside-out. On the other hand, if you're concerned about dryness or wrinkles, applying a serum for overnight recovery can help penetrate the skin at a deeper level for better results. 
At the most basic level, keep your skin care routine short and simple, and only incorporate more targeted treatments if and when necessary. Make sure to apply these treatments only to the particular areas of your skin that need some additional TLC.
Myth #7: "A Little Dab Will Do Ya"
Most skin care products will say to only apply a pea-sized amount of the product to your face, and this is true when using a product like an eye cream, where a little can go a long way. In reality, however, the suggested amount of product for proper use with most skin care products isn't enough to give complete results for your skin. If you're going to cleanse, exfoliate, or moisturize, don't be afraid to apply a little bit extra. The lighter products like a cleanser or moisturizer can't really hurt your skin, so if you want to get your complexion extra clean and smooth, you can add a little more than the bottle suggests. 
If you do choose to use more of a product than suggested, keep your skin type in mind. For instance, those with dry skin shouldn't over-cleanse, as their skin will dry out easily, and for those with oily skin, there's no need to go overboard on the moisturizer or facial oils. 
For products like a serum, a chemical exfoliator, or a targeted treatment, you'll want to stick to the directions on the label, as these products are stronger and can cause damage to your skin if not used improperly or too frequently. 
Images: Retha Ferguson / Pexels
A Step-By-Step Guide To Giving Yourself An At-Home Gel Manicure
The longer we stay home, the more we must improvise. I, like many others, quite enjoyed my biweekly routine of getting my nails done. Aside from the obvious relaxation aspect, there is something about a fresh manicure that adds a little sparkle to my look. For obvious reasons, that hasn't and likely won't be something on our radar anytime soon, so I turned to the internet to find the best at-home gel manicure kit a gal could buy.
Cue ZOYA's Gelie-Cure Foundation Pro Kit. This set retails for only $65 (approximately how much I spend on one single gel manicure at the salon) and contains EVERYTHING you could possibly need: cuticle serum, all the gel goodies, foils to make you feel legit, and even a travel LED light so you can do your nails on the go (but please, STAY HOME). 

Obviously, I needed to put this kit to the test, because you can't believe everything you read on the internet.
*Spoiler alert* it actually worked really well overall. We may have hit some minor speed bumps along the road, but this was definitely a step up from my regular DIY manicures that chip within the first five minutes of being dry. 
Here is my step-by-step guide to get your nails looking fab with an at-home gel manicure, regardless of which brand or kit you so choose to proceed with.
Step 1: Prep What You're Working With

I have somehow managed to keep my nails in good condition throughout this quarantine, but if that isn't the case for you, that is OK. First things first, you've got to shape your nail. I personally chose a "square with rounded edges" look, which is so easy to do on some nails, and a challenge on others. But, as long as the nails look semi-related, it works. I used the nail file from the kit, but obviously you can use any nail file that works for you.
Pro tip: After shaping, be sure to buff the edges to prevent cracking/breaking, because let's be real, there is nothing more annoying. 
Step 2: Apply Treatment

After you're ~ feeling good ~ with your nail base, it's time to treat the nail and cuticle area. I am guilty of always having janky cuticles, so this step is everything, IMO. Unsure of what I did to deserve such a thing, but just thankful there is a solution. I apply a small amount of ZOYA's Rescue Serum to my index finger (again, you can use your serum of choice) and then place a tiny little bit to each finger and massage into the nail. A little goes a long way here, so follow directions. If your cuticles are fine, let them be, but if they need a little loving, that's ok too. Take a cuticle pusher, and GENTLY push cuticles back. And… then leave them alone. 
Pro tip: Don't cut them, don't pick them, just push back and let it be. 
Step 3: Base Coat

This is essentially common knowledge, but I'll walk you through it anyway. Apply a gel base coat—I'm using ZOYA's Repair Base, you're using the base you so choose to proceed with. Cover your entire nail, and seal the free edge to avoid peeling/cracking. This is most applicable to those with longer nails, but if you've got short stubby nails (as I typically do), then just make sure you've covered what you've got. Easy enough? Yes. Moving on. 
Step 4: Foundation

Once you've got your base coat to protect your nails from all harm that gel causes, you'll need your gel foundation. If you're confused as to why you need two "base coats", think of Repair Base as your SPF, and Naked Gelie as your makeup foundation. One layer to protect, one layer to work as a foundation for all of the following steps, if you may. For this step, you'll actively avoid the cuticles and skin surrounding your nail (leave a small gap), but you will want to seal the free edge again. You can do a quick check under your nail light to ensure that the nail is properly covered, glowing, and not messy. I'd be lying if I said I did this flawlessly in one step. My left hand was easy, because I'm a righty, but my right hand was a bit of a struggle because my left hand has a mind of its own. 
Pro tip: Less is more, because the gel slides around the finger. One swipe down the center of each finger (with the brush fanned) will do.
Step 5: Go Glow Time

So now is when things get *serious* because we are locking in the gel coat and making moves!!
This step is important, but simple. You'll turn on your light and bake. Put your fingers under the light for the allotted time, and make sure your nails do not stick out and have full exposure to the light. I have long fingers so I wish this light was a bit bigger, but most gals aren't 6 feet tall like I am, so I guess I'll take the L for this one. Once you've done this for all nails, it is safe to move on.
Pro tip: Repeat step four and five twice for a stronger gel coat. They typically do this at the salon as well, and it's for a reason.
Step 6: The Grand Finale

This title is misleading if you want to add color, but if you want to keep it simple with no polish and just a fresh clear gel look, listen up. You'll need any after-gel cure spray to remove residue from the nail. Use a lint free nail pad to ensure that no little fuzzies attack and mess up your perfect manicure. Speaking from experience, there is nothing worse. And voilà, you've got yourself a pair of fresh nails. 
(Optional) Step 7: Polish The Nails

SO if you're mad at me for leaving colored polish out of the equation, relax, it's here. We have two options from this point on:
Option 1: If you'd like the option of removing polish as you please like a regular manicure, you can simply paint any color over your gel manicure (regular polish, not that special "no light gel" BS that destroys your nails). This gives you the ability to change colors as you please, and the base should last 2-3 weeks under the color(s) of your choice (this is true for any brand's at-home gel kit if done properly). If you're afraid of commitment, this move is for you. This is what I decided to do in the photo above, and I ask that you please refrain from judging how shaky I am with my dominant hand. I TRIED, I really did, but as you can see, this is where the manicure went south. If I was going out in public, I'd probably have started over, but I'm living in a bubble and I only exit my apartment in gloves… so I said f*ck it and left them as they were.
Option 2: If you're the girl that has been wearing Ballet Slippers on her nails for the last 10 years and nothing can change that, then we switch gears to the "sandwich technique". No I did not come up with this name in a fit of hunger, but yes, I would love a sandwich. You'll start this method the same as you would option one, and paint a thin layer of your favorite regular polish over the gel foundation. Wait two minutes (if you have the patience) and apply a second thin coat of polish to the nails. After this second coat is applied, wait 10 more minutes (sorry not sorry) for the coat to be semi-dried. *Trust the process* and once the 10 minutes are up, apply a layer of gel polish to the nail again. They don't need to be completely dry, hence my "semi-dried" statement one sentence ago. 
Pro tip: Once applied, you'll need to clean up the edges all around—this is actually important, because if the gel spreads to cuticles or corners, it can result in an incorrect cure. I KNOW you don't want any mistakes at this point, so do as I say. Pop the nails back under the light and repeat steps five and six. 
And there you have it, an at-home gel manicure, pretty and perfect without having to go to a salon.
Is it as relaxing as an in-spa experience? Absolutely not. It's actually stressful, because it's easy to mess up and I am simply not as artistic as the nail technicians that I go to. I made my boyfriend massage my shoulders while my nails were under the light, but the experience was not the same.
Quality-wise, the gel is better than I expected and hasn't peeled yet *knock on wood* so being that we are trapped inside for an indefinite amount of time, I would recommend going the gel kit route for the time being. But will this kit replace my nail salon forever? Probably not.
OH. I almost forgot. I feel it is important to include the removal process here too, and it's sooo easy (this was the only step I was confident that I could conquer). If you've been to a salon, you probably know the deal, but if you pick off your gel nails (cringe) then follow these steps to avoid doing such a thing:

Step 1: Soak cotton ball with polish remover and place on nail
Step 2: Wrap nail in tin foil and shape to nail/finger
Step 3: Wait two minutes if you are removing just base, and four minutes if you are removing "sandwich nails"
Step 4: Open foil, and use cotton to wipe the nail clean. This is where we differ from the salon, who would typically use a file to remove the hard gel. The at-home nail systems make for easier, safer removal and for that, I am thankful. 

Please tag me in all of your nail photos and LMK what kit is your favorite, so I can see how much more talented the world is than me/see if I am doing it right. And if all else fails, find yourself a cute pair of press on nails and call it a damn day. THANKS and happy manicuring. 
Images: Toa Heftiba / Unsplash; Dylan Rubinstein (9); Courtesy of ZOYA
6 Spiked Seltzer And Face Mask Pairings To Get You Through Quarantine
If you, like me, spent the last week exchanging intimate conversation with only your dog and the weird crack on your ceiling, then welcome to quarantine life, betch! This is the bad place. It's been a weird few days, friends, and I doubt it's going to get any less weird in the coming weeks. I can confidently say that social distancing has changed me, and it's changed me for the worse. It's reduced me to a person who cooks and does home workouts—and I don't like it one bit! But I will say spending more than 72 hours alone in my apartment with nothing but my thoughts to keep me company has made me reevaluate my skin care journey. And by "reevaluate" I mean think about at all. It's hard not to when the only face you see all day is yours and it's looking back at you in the mirror with last night's pizza sauce on it. But no more! Today is a new day. And since I'm the kind of person who takes one step forward, and then does the entire cha-cha slide backward, I've decided that my journey to clearer, softer, more age-defying skin can only be done with a canned hard seltzer in my hand. Baby steps, people. So here's a list of the best spiked seltzer and face mask pairings to get you started on your quarantine skin care journey. 
White Claw Pure + Detox Clay Mask

The time for panic-eating entire boxes of Cheez-Its, ice cream cartons, and the family-size Stouffer's mac n cheese you bought "just in case" is right tf now. And you know what washes down all of that processed cheese and sodium? White Claw Pure! Unlike other White Claws, White Claw Pure is flavorless so it cuts out all the bullsh*t and feels more… detoxifying? Okay, that's a stretch, even for me, but it does taste crisp AF which is why I HIGHLY recommend pairing it with L'Oréal's Pure-Clay Detox & Brighten mask. Like your insides after sippin' on this knock-off vodka soda, your face will feel pure as hell after using this mask. Coming in at $12, you won't find a cheaper beauty product, and also, this one actually works. It's a super efficient clay mask that clears congested and/or dull skin, illuminating skin for a healthier glow. Plus, you can usually find it in the grocery store skincare aisle so just tack it onto your list while you're there trying to barter for the last roll of toilet paper. 
Natty Light Aloha Beaches + Peel Off Mask

Natty Light is the brand of alcohol preferred by people who frequent frat houses and the first guy I ever lied to about giving me an orgasm. No hard feelings, Paul! (Seriously, nothing hard. at. all.) If a global pandemic wasn't sufficient enough evidence that God is trying to smite us all down so She can start humanity anew, then Natty Light releasing a spiked seltzer should be evidence enough. If you're still brand loyal to Natty Light, then I'm assuming you're also brand loyal to the face masks sold in the sale section of Walmart. I assume. For you, my friend, Masque Bar Peel Off Mask is going to be your go-to mask. Like Natty Light's Aloha Beaches, both are cheap AF but still v effective. It'll get the job done if you're looking to kill time between second dinner and rekindling things with your ex from high school just to feel something again. 
Bon & Viv Clementine Hibiscus + Hydrating Mask

Drinking Bon & Viv is basically like water, which is not a scientific fact, just my personal opinion. It's light, refreshing, and I drink 8 glasses of it a day. It's by far my favorite brand of spiked seltzers, which is why I'm pairing it with one of my favorite masks of all time. Hydrating masks, like Neutrogena's Hydro Boost face mask, go perfectly with Bon & Viv. Made with purified hyaluronic acid, this sheet mask gives instant results—and I really mean that. Your skin will go from looking dry and flakey to supple and glowy in minutes, and the best part is you don't even have to drink water to do it!! Why does it work so well? Well, unlike other sheet masks, Neutrogena's Hydro Boost uses unique hydrogel material to seal in the formula for maximum absorption into your skin. As a bonus, pair it with the Hydro-Boost gel cream moisturizer and literally never have sh*tty skin again. 
Seagram Escapes Tropical Rose + Tula Mask

You've been influenced and you've been influenced hard. You're the kind of girl that only started drinking spiked seltzers in the first place because you saw it via a swipe-up code three summers ago. While Seagram Escapes Tropical Rose isn't a seltzer per se, it is canned, and its targeted audience is people who consider Shein products actual fashion, so it counts. Also, the man behind this beverage is none other than Mr. The Most Dramatic Season Ever himself: Chris Harrison. I'm pairing this beverage with Tula's Exfoliating Treatment Mask because what goes together more than a beverage created by an influencer and a face mask influencers are constantly trying to pimp out to us on Instagram? My heart hurts me to say this, but I'm actually a fan of Tula's products (it's me, I'VE BEEN INFLUENCED). I'm a fan of this mask in particular. It's clay-based, so its purpose is to exfoliate and detox, but the antioxidant-rich blueberry extract in it keeps your skin hydrated for smoother, more even-toned skin. I recommend drinking the Tropical Rose whilst wearing the mask and DMing people on dating apps with Chris Harrison's best lines. It's what he would want for us during the quarantine!!
Orange Truly + Hangover Mask

Just because I'm stuck in my apartment for the foreseeable future and literally barred from entering any establishment that sells alcohol as per the shelter in place law for my state, that doesn't mean I'm not going to turn up, okay!! Instead of pounding drinks at the bars until I reach a point where I think it's socially acceptable to publicly blast "Lose You To Love Me" from my phone and cry softly into my hands, I'll just be doing that exact same thing but on my couch while on Instagram Live. What I'm saying is, a pandemic isn't going to get between me and my toxic choices, so I know I'll be needing a hangover fix. While I admit the orange Truly isn't my favorite, someone once said to me it smells like emergen-C, and now I can't stop thinking about it. Think of it like drinking a screwdriver but with less calories and, like, sadder. While you're working on that hair of the dog, pair it with the Drunk Elephant D-balm Electrolyte Waterfacial Mask. Packed with electrolytes, it's like gatorade for the skin. You're welcome in advance. 
Wild Basin Cucumber Peach + Gold Foil Mask

Putting any glam into my beauty routine is something that happened BC (Before COVID). These days I'm lucky if I remember to wipe the jelly stains from my cheeks before getting on the daily 4pm video conference team meeting. That's why I love the
Rose Gold Foil Sheet Mask
from Bliss. Delivering nearly a full bottle of serum in just one treatment (bless), this mask infuses your skin with calming rose flower extract and skin-conditioning colloidal gold that gives you hydrated, refreshed skin. Plus the rose-gold packaging will make you feel expensive AF and not like someone who recently considered selling a lock of their hair on eBay for one toilet paper roll. I recommend pairing this mask with
Wild Basin's Cucumber Peach
spiked seltzer because it feels like you're drinking a goddamn spa.
Images: RossHelen / Shutterstock.com; Amazon (5); blissworld.com 
Betches may receive a portion of revenue if you click a link and purchase a product or service. The links are independently placed and do not influence editorial content.
5 Ways To Get Rid Of Cellulite Without Plastic Surgery
As Cady Heron once said, it turns out there can be a lot wrong on your body. No duh. In addition to man shoulders, awk hairlines, shitty nail beds, and really bad breath in the morning, there's also every woman's worst nightmare: cellulite. *Cue groaning and screaming.* While some of us may have it more than others, chances are pretty likely that we all suffer from it in one way or another, whether it be on our thighs, backs, or butts. Since we can't have nice things like, ever, unfortunately burning Starbucks calories on the treadmill doesn't get rid of the tragedy completely. Besides getting liposuction because some of us are still letting our parents pay our phone bill don't have Kardashian money, here are a few ways to reduce cellulite on your own—none of which require a needle and are super easy, quick, and painless. Bless.
1. Dry Brushing
If your guilty pleasure is bingeing KUWTK while hungover every Sunday like it is for me, then you'd know that they use this remedy, too. You might look v weird doing this in front of others, so I suggest you don't do in front of your fuckboy just yet. Dry brushing improves blood circulation which in turn, supposedly reduces cellulite. While your skin is dry, rub a brush (hence the name) on the areas that have the most cellulite for about five minutes. Shower afterwards to get the gross stuff off and keep this up daily before showering to start seeing results. Be sure the brush is made with natural fibers like The Bathery Dry Brush.

2. Ground Coffee Exfoliant
Turns out, our coffee addiction can be a good thing when it comes to erasing any evidence of cellulite. Since drinking coffee alone helps increase blood circulation, so does using actual coffee grounds as a scrub. The caffeine will tighten your skin while also plumping and hydrating it, so the appearance of cellulite is ultimately reduced. Opt for one like the natural granulated Babe Coffee Body Scrub.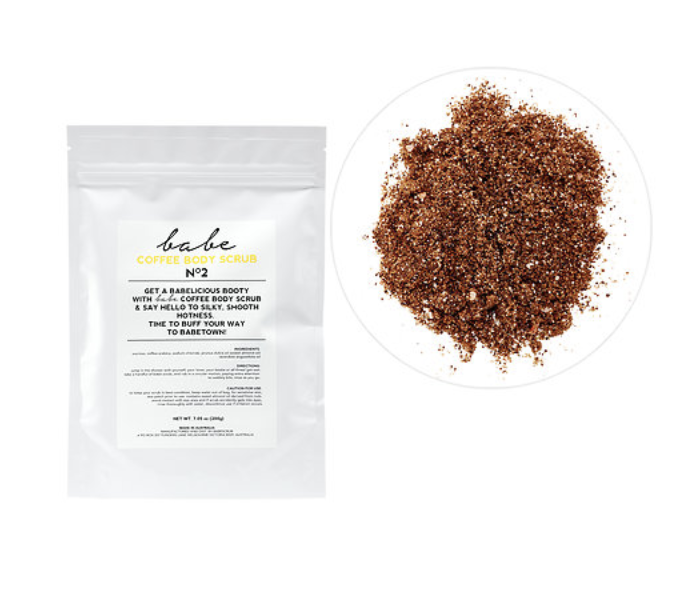 3. Serum Eraser
Usually, using creams takes a million years to see obvious results. However, a treatment targeted towards cellulite such as Clarins Body Fit Anti-Cellulite Contouring Expert works like a charm just after a few weeks. Made from natural plant extracts, the cream gel lifts, firms, and smooths specific areas, like your hips and thighs, for visibly tighter skin.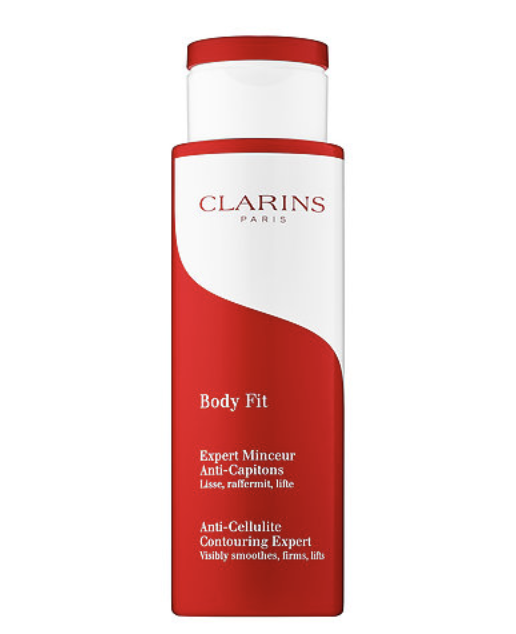 4. DIY Body Wrap
I always promote apple cider vinegar for skin care, because although it may not smell pretty, it has literally never failed me. For a more DIY approach because we're all too lazy to leave the house, mix this vinegar and water together. Rub on targeted areas and when you're done, wrap the area with like, Saran wrap and place a warm compress on top. Watch an episode of This Is Us or whatever your current binge is, and remove and rinse. Repeat until that shit disappears.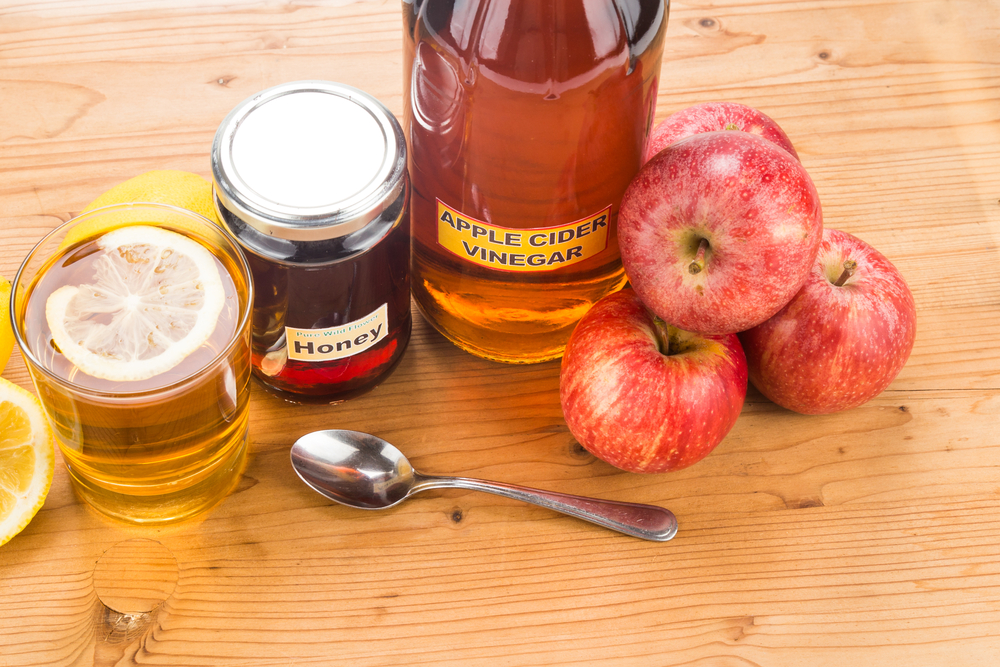 5. Detox Smoothie
First of all, everyone loves smoothies. They're the only things that make us feel better about not committing to our SoulCycle class, and like, they go great with alcohol. Win-fucking-win. By drinking a lot of Vitamin C, your body will eliminate toxins v quickly and improve your blood circulation—the key to reducing cellulite. A delicious combo of basically any (or all) berries, kiwi, and pineapple will speed up the production of elastin and collagen.