Cara Delevingne And Ashley Benson Reportedly Broke Up
Okay, on the count of three, say it with me. One, two, three… NOOOOOOOOOOO. We always knew that this extended quarantine period would lead to some celebrity couple breakups, but now they've begun, and I'm officially not okay. On Wednesday, E! News reported that Cara Delevingne and Ashley Benson have called it quits, and I simply can't. I could deal with Kristin Cavallari's divorce, and Aaron Carter's mess of a relationship, but these two? I really thought they were in it for the long haul.
So far, we're light on details surrounding Cara and Ashley's reported split, but E! says that "Cara is enjoying being single and spending time with great friends in quarantine." From the sound of that, they may have been split up for a while now, but we don't really know. While Cara and Ashley have been public about their relationship for nearly a year, they've never been the kind of couple that constantly posts together. It seems pretty clear that they were together at the beginning of quarantine, but who knows when things went south.
As for which friends Cara is hanging out with right now, that's also unclear. Early in quarantine, when this still kind of felt like a fun break from real life, Ashley and Cara were hanging out with a famous group including Margaret Qualley, Kaia Gerber, and Tommy Dorfman. They were posting on Instagram, painting each other's nails, and making TikToks together, but that group dissipated after a few weeks. Whether Cara is still seeing this same group, or she's around other friends, there's definitely some sketchy social distancing going on.
Regardless of the details of their reported split, it's been a good run for Ashley Benson and Cara Delevingne. They were first linked publicly nearly two years ago, and were seen hanging out and traveling together throughout the summer of 2018. They kept things casual for their first year together, but they went public last June, in support of the 50th anniversary of the Stonewall Riots. At that time, Cara told E! that it was approximately their one-year anniversary, so it just felt like the right time. I'm not crying, you're crying. Since then, they've been one of our favorite celeb couples, which is why their split would be such a surprise.
Remember this? I don't want this to be over!
View this post on Instagram
So for now, we'll wait for some kind of confirmation about this breakup, but with this kind of thing, where there's smoke, there's usually fire. 2020 is officially the year of not having nice things, and it's not getting any better. I don't know how many more celeb breakups we can handle, but I have a feeling this won't be the last one we hear about by the time quarantine is over.
Images: ashleybenson / Instagram; Tinseltown, lev radin / Shutterstock.com
Photoshop Fail Of The Week: The 'Pretty Little Liars' Posters Are Full Of Lies
In our weekly Photoshop Fail, we choose one celebrity or influencer Instagram that's been edited poorly and show you what the tells are of a botched Photoshop job. This is to show you that the bodies you see on Instagram aren't real, and pretty much every celebrity is editing their pics—even the people you wouldn't expect. Moral of the story: don't trust anybody on social media.
This week's Photoshop Fail is one I mentioned previously, and a ton of you guys wanted me to analyze it. This is what's so scary. To me, the second I saw this Pretty Little Liars poster years ago, I was like, "oh God, kill it with fire." It's a horrendous mutation of what women—even these drop-dead gorgeous women—look like. But So. Many. People. saw this poster (and others) and thought, "Wow they're so beautiful, how can I look like that?" Spoiler: you can't. Even the women in the poster do not look like that. It's not real, nor should you want to look like this poster. When you consider that most of PLL's fanbase is young women/teenage girls, it's straight-up irresponsible to put out posters like these, and even the cast agreed.
Now, all of PLL's posters were problematic, but this one was absolutely the worst. I mean, you expect Photoshop in professional ads/photoshoots. Hi, I do it as a side gig for quick cash because it takes a lot of education to be good at it but not a lot of time to do. To me, that means evening out lighting, fixing minor imperfections (stray hairs, lines in the clothes, etc), color adjustments. It does not mean making alien mutations of already insanely beautiful women. Seriously, does it get more attractive than this cast? And it still wasn't good enough?
Both Ashley Benson and Troian Bellasario publicly commented that the poster was scary and looked nothing like them, and they both found it super disappointing. And according to Ash, these were actually photos taken four years prior. Instead of just taking new pics, they digitally amped up their makeup to Bratz doll levels and made their hair giant. Why do I somehow suspect the photo editors were men? Like, "Hm yes, bigger hair, automatically sexy."

The part of this that is most insulting is that the PLL costume designer is goddess Mandi Line, who I am obsessed with. The outfits in the show were to die for. I just want Mandi to dress me like Aria every single day. The show could have easily paid for and styled an amazing photoshoot that didn't make them all look like the aliens from Dude Where's My Car?. SO weird how these huge budget shows keep doing this, like that one season of The Real Housewives of Orange County. Bad Photoshop is not a solution to skipping a photoshoot!
So, how much work was actually done here? I don't know where the original photos were from, but let's just compare based on what the stars really look like.
Lucy Hale

Firstly, it's so weird that they all have half of a face. Lucy and Shay apparently weren't good enough to have a full nose, either. But aside from the strange cropping, I tried to match it up with a real pic of Lucy at a similar angle. Aria was always my favorite (I had secretly hoped she would be A… such a good twist!). However, you can see from the photo that there's a big difference between a gorgeous woman with makeup on and an airbrushed-to-sh*t ad. Her skin texture is completely gone, she's smoothed out like a plastic doll, they went crazy with the burn tool all over her eyes to make them sunken, and pulled them bigger. They cleaned up her brows, and my favorite part—the hair. They gave her some kind of bulbous skull deformity that is the only excuse for why her hair reaches back four extra inches from where her actual head is. This is what I don't understand about extreme editing. It would have looked better just as an actual photo that was posed that way!
Ashley Benson

Sooooo they removed Ashley's other eye. It's so funny because it's such a close call. It's almost possible that the wasp's nest on Lucy's head could have covered up Ash's eye. Almost. However, the comparison photo I grabbed is a straight-on shot. As we can see, in the edited poster one, she's slightly tilted to the side, which in perspective, would push her eye more towards the nose. They literally just took it out. When you have these weird close calls in editing, you just fix it. Like either expand the hair even more (what difference would it make at this point, honestly) OR leave a little bit of eye showing. But no. It's been removed for the sake of beauty. And just look at that hair. She looks like she's going to star in a Vegas drag show after this. In addition to the plastic smoothing and eye job Lucy got, they clearly shaved down Ash's nose and blurred it into her face. She got to keep her full nose unlike the other girls, but it still was not good enough for ~*beauty*~. Also? Ashley Benson is the epitome of the hot girl, just ask her girlfriend, supermodel Cara Delevingne. She! Does not! Need! Nose shaving! Or an eye removal. Who knew we'd be taking fashion tips from The Handmaid's Tale?
Troian Bellasario

This just speaks volumes to how good of an actor Troian is—it's been years and I still can't accept that she isn't Spencer IRL. Like, it feels wrong calling her another name. Soooo this one was really interesting. First of all, Troian definitely got the worst hair. It's actually twice the size of her whole head. But I actually had trouble getting the faces to line up, which means they edited her entire face. Some of it could be the angle—I'm matching up different pictures, years apart of course, but Troian's jawline is clearly just straight-up in a different spot than it appears in the ad. Which is weird because I feel like having a perfect, defined jaw like that is normally coveted? They moved it, softened it, murdered Troian's nose, and even stretched her eyes into more cat-eye shapes, and her eyebrows are in a completely different spot. Some of that is just her expression, but it's really, really far away from the actual shape. They even diminished her high cheekbones—also a supposedly attractive trait. I can see why she was so offended—these women don't even look the same when you see the side-by-side. And real Troian is way prettier (and less terrifying).
Shay Mitchell

Okay, this one was harder, because Shay was posed at a weird angle and I couldn't find an *exact* pose to match. So I flipped a photo of her. So if you're like but "omg Shay has a mole on this side," yes, you're right, because I flipped it. Anyway. Um, the first horror with this photo is they bleached Shay's skin, which I never noticed in the original. I guess I just figured it was the lighting, but you can clearly see that regardless of color tone, her skin is way, way too lightened in the edit. Horrible. While it's not an exact angle match, I will say they seemed to have shaved her chin a bit, and got rid of her cheekbones (again… why?), and diminished her nose. In addition, of course, to the big hair, scary plastic skin, and sunken eyes, of course. If you're messing with Shay Mitchell, you obviously don't think any woman is attractive.
I hope this shows you how horrific Hollywood is. Every poster you see is edited to this extent—some just are better at hiding it. Kudos to the women of PLL for calling it out themselves. They help get rid of the toxicity associated with this level of quasi-perfection. But really, does anyone find this attractive? I think it looks crazy.

In happier news, I am pleased to say that Katie Maloney did something that I found both hilarious and body positive.
She posted an UNEDITED video zooming in on her ass, with the caption "I dongivafuck", which, respect. I generally don't care for/seek out ass videos, but for how much flack this woman gets about her body, I appreciate that she's owning her shape, her ass, and telling you to GTFO. We need to see more female celebs and women on TV that own their shape at any size. Good for you, Katie! Your body looks awesome, and people pay a lot of money for asses like that—just ask the Kardashians. More of this, please!
Images: Instagram (@sleepinthegardn); Giphy (2); Getty Images (4); Instagram (@musickillskate)
Cara Delevingne And Ashley Benson Are Definitely A Thing
In a summer full of crazy celeb couple news, things just keep getting better. Back in May, we discussed the major rumor that Cara Delevingne and Ashley Benson were dating. At the time, things were very unclear, and the most evidence we had to go on were some photos of them holding hands. Well, today we've got some major #cashley news: Cara and Ashley were spotted making out at London Heathrow Airport, and I TOLD YOU SO. Two of our biggest girl crushes are definitely together, and I really love it.
Check out these receipts.


Want to know what I love less? Cara's waist-length cornrows. It's 2018, do we really still need to have this conversation? I'm not the right person to hash out all of the issues surrounding cultural appropriation, but I'm kind of annoyed that no one in Cara's life knows better. She's not a 12-year-old girl who just got back from vacation in Jamaica. I am, however loving both of these ladies' comfy airport style, which is still more put together than I look for an average day.
If the original timeline still stands, this means that Cara and Ashley have been seeing each other for at least a few months. This is pretty major, especially considering that we never really knew about Ashley dating any women prior to Cara. Tbh I wouldn't be that surprised to learn that Cara is a witch with magical bisexual powers.
We haven't seen much of Cara and Ashley together, but clearly things have been going well. Honestly, these days it's surprising that they're not engaged yet. Still, something about these two just strikes me as a really great coupling. Not like I know them personally or anything, but it makes sense that they vibe well together. Hopefully we see much more of them together, just maybe with a different hairstyle.
Images: Steve Bagness / SplashNews.com
Why Everyone Thinks Cara Delevingne Is Dating A 'Pretty Little Liars' Star
Remember 2014-2015, when everyone was, like, obsessed with Cara Delevingne? After inventing full eyebrows and starring in campaigns for basically every designer in the world, she decided to become an actress. Classique. In the time since then, her acting career has gone okay, but we've largely stopped caring, until now. Well, I still don't give a shit about the latest Hunger Games rip-off she's acting in, but I am interested in her dating choices. Cara is openly bisexual, but it only really makes the news when she's dating a girl, because that's where we're at in society ATM. Cool. Anyway, Cara famously dated indie musician St. Vincent a couple years ago, and pretty recently she was listed to famous child/rando Paris Jackson. At one point, there were even rumors that she was hooking up with Selena Gomez, which Selena's mom definitely would have cried about. But now it looks like Cara may have a new woman, and I am shook. The internet thinks Cara Delevingne and Ashley Benson from Pretty Little Liars are dating, which I did not see coming, not even a little bit.
In the past, Ashley has mainly dated guys (as far as we know), so it's an exciting development if Cara is getting her to swim in the ~lady pond~. I hate myself too, okay? Ash has been linked to hot random dudes like Taylor Lautner and Chord Overstreet (fish lips kid from Glee), but most famously she dated Tyler Blackburn, the skeezy looking hottie who played Caleb on PLL. Tbh, if Cara Delevingne and Ashley Benson are together, it would be a major upgrade for Ash from those boring hot men.
So why do we think Cara Delevingne and Ashley Benson are dating? Well, mostly because they were seen holding hands over the weekend—which, admittedly, is tenuous at best—but also because this pairing would make PERFECT sense. Think about it. Cara's type is clearly hot women who seem a little edgy or mysterious, and Ashley fits right in. People online are already trying to make #Cashley a thing, which I hate, but also whatever, get it trending.
In the photo above, it really looks like it's Cara who's standing behind Ashley on the balcony. Just zoom in on that eyebrow—that's all the proof I need. I have many questions; first and foremost, what I have to do to afford an apartment like that in New York. Seriously. But also, what is happening here? Did Cara sleep over? Did Cara *wink* sleep over *wink*? Was Cara actually trying to hide in the picture, in which the mystery photographer did a terrible job? Gah, I just really need them to confirm things one way or the other.
So yeah, until Cara is seen hanging out with a new hot girl a month from now, I'm just going to try to will it into existence that Cara Delevingne and Ashley Benson are definitely together. Seems logical, right?
Images: Shutterstock; ashleybenson / Instagram (2)
I Tried A Shock Therapy Workout And Here's How It Went
If you've read my articles in the past, you may already know that when it comes to health and fitness trends, I'm down for anything. I've tried every extreme fad from Intermittent Fasting, to Kourtney Kardashian's supplement routine, to basically all of Gigi Hadid's favorite workout classes. Anything's fair game. I live in New York City and there are bizarre workout classes at every turn, so when I first heard of this new Shock Therapy workout that uses Electric Muscle Stimulation to shock your muscles, I obviously signed up immediately. The experience was one of a kind and I'd like to share every detail.
Before you start attacking me about the legitimacy of this workout, let's establish that EMS training (aka the shock therapy workout) is actually pretty well known in Europe, and while it's new to America, it's been popular in other countries for a while now. In fact, some celebs even travel abroad to make shock therapy workout classes a central point in their trip. I mean, Romee Strijd literally swears by it, so I think we can all get on board with her. (I heard she does car commercials… in Japan.) Other celebs who do EMS training include Ashley Graham, Roger Federer, Alessandra Ambrosio, and Penelope Cruz.  Some people claim the science behind it hasn't been universally confirmed, but nonetheless, it's a 30-minute class and the concept is fucking weird, so I thought I'd give it a shot anyway.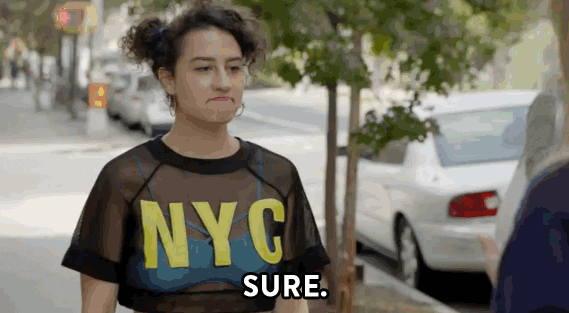 Shock Therapy, also known as EMS (electric muscle stimulation) training, is designed to stimulate the nerves that make your muscles contract, so your body is basically doing a lot more work than you're actually putting in. The claim is that you're getting the results of a three hour workout condensed into one half-hour because of these electrical impulses that are activating 90% of your body's muscles *at once.* This is accomplished by wearing a special power suit that connects your muscles to a machine that "supercharges" your body through EMS. For reference, in a usual bootcamp-style class, your muscles will contract somewhere between 3000-6000 times, but in this half hour shock therapy workout, the technology allows your muscles to contract anywhere between 36,000 to 45,000 times. It's shocking. Literally.
I looked into a specific studio that just opened and has been starting to get some recent press, so I bravely took the risk of signing up even without any Yelp reviews available. Thanks to social media, I learned that Ashley Benson and I are pretty much pioneers of the place, and I'd like to get that in writing, please. After stalking the website and reading about the EMS method benefits, I reserved a spot in the 10am shock therapy workout class and managed to drag a friend along. Poor girl. She was even hungover that morning.

We showed up in our usual workout attire, but we were immediately told we would need to change into the studio's plain black long-sleeve shirt and leggings they handed to us as we arrived. I was pretty pissed about this because I wore my favorite Bandier two-piece set, but whatever. We got dressed and were then buckled into our "power suits," which felt like some heavy wet suit you would wear to go swimming with dolphins or something. It felt super bulky and tight, and yes, it was wet. Apparently the electrical impulses connect better to your muscles that way. I shrugged and went along with it.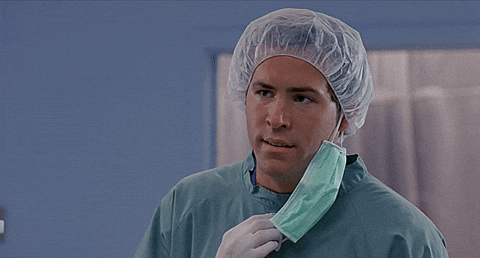 The classes cap at six people to ensure personal attention, and you definitely get that. Like, our instructor couldn't have been nicer and more attentive. But then again, at $55 a class it would kinda suck to be ignored. When we got into the room, our power suits were turned on and suddenly the whole "shock" part made sense. It kinda felt like I had little firecrackers all over my body. It wasn't painful, but more like a full-body tingling. The instructor even asked us if we wanted to turn up the resistance on certain body parts to feel the burn in specific places. I told him to raise the resistance on my legs and abs, which I ended up regretting the next day when I was too sore to sit down or laugh.
The actual workout wasn't too difficult, but this goddamn wetsuit with the shocking technology made everything a thousand times harder. We went through a few different circuits, first doing bodyweight moves like squats and high knees, and then peddling the shit out of these Airdyne bikes—which, by the way, are like spin bikes that ate three edibles and can't get off the couch. This thing makes your Peloton bike look like a toddler's plastic tricycle.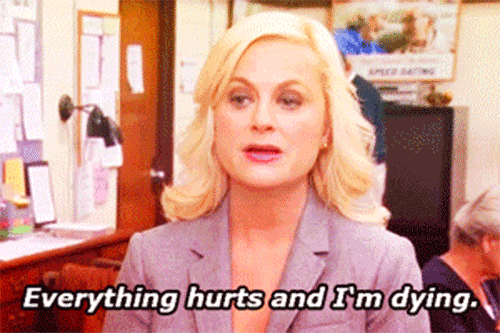 By the time the class was over, I wouldn't say I felt completely defeated, but it definitely kicked my ass more than I thought it would. I mean, it's not like my hands were too shaky to reach for my water bottle (see me separately about my first Tone House experience), but I was pretty dead. I apologized to the instructor for saying "fuck" 50 more times than the average New Yorker, and I unbuckled my wet suit and bounced.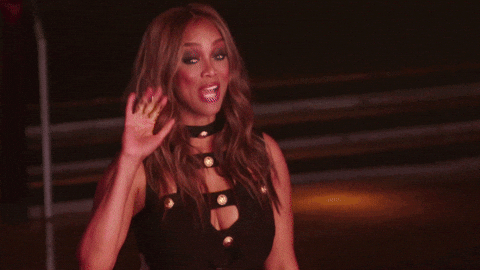 Overall, I'd say this was a cool experience but I'll probably never go back. I mean, not only because I'd go broke after a few more sessions, but because it seemed like more of a one-time experiment than a regular workout spot. Also, I really don't think I can bring myself to putting that power suit on my body again without experiencing some sort of PTSD. It was a good workout and I was sore the next day, but it's hard to say if the whole EMS magic really lives up to its claims. So, I won't be booking another shock therapy workout class right now, but I'm happy I did it.
(For the record, Ashley Benson, if you're reading this, I'd go back with you if you're down.)
Images: Chris Fanning / Shock Therapy, Giphy (5)