The Official Power Ranking Of 'Bachelor in Paradise' Couples
Let's face it, Mike Fleiss controls our lives. For approximately nine months out of the year we're watching some iteration of The Bachelor, or reading spoilers about The Bachelor, or sliding into the DMs of eliminated Bachelorette contestants, or buying FabFitFun boxes with the code AMANDA for 20% off. No? Just me then? Cool. So, even though we're still so early in Hannah's season that multiple steroid users with mommy issues remain instead of just the one final steroid user with mommy issues, that's not going to stop me from talking about Bachelor in Paradise. But not this upcoming season of Paradise—we've already got that covered—I'd like to talk about our couples from past seasons, because why not beat a dead horse!!!
Shockingly, Bachelor in Paradise has a not-completely-abysmal track record for couples. I mean, sure, the show hasn't quite gotten the consent thing down, but they seem to not be utter trash at pairing up couples. So, in advance of the new season, I've decided to make a very scientific ranking of power couples that have come out of Paradise. This ranking is based solely on my personal preference (it's my article, betches) and the couples' Instagram followers, which we all know is the only real show of power these days. Without further ado, here is my Bachelor in Paradise couple power ranking!
7. Astrid Loch and Kevin Wendt
Combined Instagram Followers: over 800k
Astrid and Kevin may have more Instagram followers than some of the couples that rank higher on this list, but they live in Canada so that immediately gets them dead last. You can't be a power couple in Canada unless one half of you is Drake. Plus, Kevin looks like someone disassembled James Marsden and put him back together wrong, which I find very disturbing. Maybe if these two move to Nashville, attend Stagecoach, and get a goldendoodle, then we can talk.
6. Krystal Nielson and Chris Randone
Combined Instagram Followers: nearly 800k
There is no way Ms. Baby Voice herself and a man nicknamed Goose are actually a couple, and I remain steadfast in my belief that this is a long con. WHAT ARE YOU TWO PLAYING AT?
5. Raven Gates and Adam Gottschalk
Combined Instagram Followers: nearly 1.3 million
Raven and Adam just got engaged and I almost completely forgot to put them on this list. So that's not a great indication of power, is it? But sure! I'm happy they found love and Instagram sponsorships in each other's arms! But Raven still better keep a stiletto close by, just in case Adam decides to cheat.
4. Carly Waddell and Evan Bass
Combined Instagram Followers: nearly 1.4 million
This couple was hard to rank. On the one hand, they have a large Instagram following, Carly has a popular podcast with Jade, and they have a second paycheck child on the way. On the other hand, I truly believe their pepper kiss was the monster in Bird Box. So they're going to have to settle for the middle of the pack, just like Carly eventually settled for Evan.
A real thing Carly said about her future husband:

3. Kendall Long and Joe Amabile
Combined Instagram Followers: nearly 1.5 million
I ranked these two higher than they really have a right to be because I PREDICTED THIS PAIRING LAST YEAR.  Usually I'm only good at predicting deaths (sorry Grams!), so this is a real coup for me, and all my friends and casual acquaintances can attest to the fact that I've not shut up about it for the last 365 days. So, for my own sake, I want them to be a power couple. And they are pretty popular—Joe rode his Bachelorette night one elimination right into appearances on Dancing with the Stars and Bachelor in Paradise, and Kendall is into taxidermy and people aren't even horrified by it. If that's not power, I don't know what is.
2. Ashley Iaconetti and Jared Haibon
Combined Instagram Followers: nearly 1.7 million
I really didn't want to rank Ashley and Jared this high, because you should never let the crying, snotting, unrelentingly pathetic terrorists win, but alas, even I can't argue with their popularity. They have so much power, their entire wedding appears to be sponsored by Crate & Barrel, which I'm sure is a relief for her father who most certainly does not want to spend $100,000 only to see his daughter divorce her Applebee's manager husband in a few years.
Ashley and Jared are also the stars of their own YouTube reality show, Rose Buds. Well, actually, I have no idea if they're the stars being that I have never watched, will never watch, and am pretty sure the only people that watch are prisoners currently being tortured by the CIA. When you escape, let us know if it's good, guys!!
An actual thing Ashley said to her future husband:

1. Jade Roper and Tanner Tolbert

Combined Instagram Followers: over 1.7 million
This is kind of a no-brainer. Everyone knows that Jade & Tanner are the ultimate power couple to come out of Bachelor in Paradise, because they've made the most money off of it. That's how we rank power in America, right? They've got the most Instagram followers, she's got a podcast, and they're also on Rose Buds (again, I think!!).
Not only do Jade and Tanner have a large and devout following, but they've also been together the longest of all the couples on this list, almost a full four years! I mean yeah, I've had cups in my room longer than that, but for this show it's not nothing!
And there are your Paradise power couples! I hope they enjoy it while it lasts, because I'm sure when Demi finds her prey—sorry I mean love—this summer, she'll be coming for the crown.
Images: Giphy (3); astridloch, coachkrystal_, ravennicolegates, joeamabile1, ashley_iaconetti/Instagram
There's A New 'Bachelor' Spin-Off Show No One Asked For
Would you like to know what I think while I'm chained to my TV by Mike Fleiss nearly every single Monday of the year? "Boy, I sure do wish there was more Bachelor." KIDDING. I actually think "why do I willingly submit myself to such torture," or occasionally if I'm feeling less homicidal, "oooh should I get lip filler like hers?" But never do I ever wish for more Bachelor. Unfortunately, Kinetic Content did not hear my cries for help, and have decided to give the people what they really, really do not want (I promise, we don't want it!) in the form of Rose Buds, a new reality show that follows former Bachelor cast members in their quest for Instagram sponsored ads lives post-show.
PEOPLE exclusively confirmed that the alarmingly titled Rose Buds will star former Bachelor and Bachelorette contestants including human tear duct Ashley Iaconetti and the Applebee's manager she blackmailed into marrying her, Jared Haibon. It will also feature Jade and Tanner Tolbert and their ticket into the lucrative mommy market daughter Emmy, as well as Mr. Giggles himself, Dean Unglert, and my least favorite Bachelor of all time—seriously, I still get a shiver down my spine every time I see a turtleneck—Nick Viall.

Can't stop won't stop using this gif
The article quotes Ashley saying, "I feel like everyone loves seeing the friendships that form on the show, but we never get enough in the one hour and 20 minutes of air time…I think this is why people love seeing the alums together on Instagram." Of course we don't get enough of the friendships on The Bachelor, Ashley. BECAUSE IT IS A SHOW ABOUT LOVE! Well, actually, it's a show about manufactured drama featuring the most TV-friendly characters that are only interested in fame, but is designed to make us all think it's about love. But we're just going to ignore that fact, mmkay?! Regardless, she is on to something. People do like seeing the alums together on Instagram. The key word there being Instagram. And that's where you all should stay. Except Peter Kraus, who I would totally be fine with starring in like one gratuitous sex scene on Outlander, but that's where it ends.  
I do still have a few questions that the article doesn't address. First of all, who was asking for this show? It certainly wasn't me. I'm very busy with my letter writing campaign to bring back My So-Called Life, which I have been spearheading since 1995, so I don't have time to DM random producers saying, "I've got an idea. Jade and Tanner's recent Instagram ad except for longer. You're welcome." And while I see a few positive comments on Ashley's IG announcement, I also notice that a lot of those are from other former Bachelor cast mates, not-so-subtly trying to work themselves onto this show.
So why these specific alums? And where is Jade's bff Carly? They already have a podcast together and Carly also has an adorable child, who I'm sure she'd love to use (more than she already does!) to help her attain more money and fame! I can only assume the reason she's not on this show is because America as a whole has not recovered from the slobber filled Carly/Evan pepper kiss, and refuses to put them back on TV. Small mercies. The show is also giving Ashley I's sister Lauren another chance on reality TV, after she spent her whole time on Paradise unable to hide her disdain for these people. Lauren I, you are all of us.
In case you forgot that she looks like Ashley, only blonder
So what storylines will they be following on the show? PEOPLE tells us we will see Ashley and Jared moving in together prior to their wedding and Jade and Tanner preparing for their new baby. But based on this preview and literally nothing else, I will also guess that the men get spray tans together and someone accidentally sees someone else's junk and Dean giggles about it, and that they will all go skydiving and someone will get minimally injured and Dean giggles about it. Finally, I am willing to give this show some props because it's being produced by the team that does Married at First Sight, a show I love because I enjoy seeing people's lives be more awkward than my own. It's worth a watch, betches.
Rose Buds will premiere on KineticContentTV (what even is that?) on May 8th. So even though I claim I won't be watching, let's be real, I'll go  chain myself to my couch now.
Images: Giphy; ashley_iaconetti, laurenai/Instagram
These Celebs Had The Most Extra Valentine's Day
If you're in a relationship, Valentine's Day is really the one day of the year when you have a free pass to be obnoxious on social media. As a single person, it's fun to complain about everyone posting their flowers and chocolate, but I get it. But while you were posting a throwback photo of you and your SO with a cheesy caption, some of our favorite celebrities were out here getting truly wild yesterday. Here's a rundown of some of the most extra celebrity posts this Valentine's Day, and most of them are exactly who you'd expect.
Kylie Jenner
Less than one week after Stormi World broke the internet, Kylie Jenner is back with another over-the-top holiday display. Travis Scott is currently away on tour, but that didn't stop him from arranging a series of heart-shaped rose arches that probably cost more than I make in a year. Actually, I wouldn't be surprised if Kylie coordinated these herself, because she seems like the kind of woman who would want to be in control of her Valentine's Day. It's unclear if there was a gift or something waiting at the end of the display, but it was probably something else I can't afford.
Randall Emmett
If the name "Randall Emmett" still doesn't ring a bell for you, he's Lala Kent's fiancé, thus he's better known as "Rand" or just "My Man." As we know, Lala is currently filming a new movie, and she got surprised on the set with a very large vase of flowers. Like, she's sitting in the courtroom set in costume in full WWII Germany-era clothing, and they bring the flowers in. I guess this is romantic, but I'm pretty sure you'd get fired for pulling this sh*t if your man wasn't the one financing the movie.
Ashley Iaconetti
We can always count on BachelorNation's most annoying couple to bless us with dumb content. Earlier this week, we learned that Jared and Ashley are writing a children's book (yikes), and if Ashley's V-day caption is any indication, we're in for a real treat. While posting the sappiest photo of her and her fiancé, she writes a nice caption about how if you're a lonely loser, you should still have hope! Thanks so much Ashley, your support really means the world. Can't wait to preorder the book!
Kim Kardashian
Considering that Kanye West rented out an entire baseball stadium to propose to Kim Kardashian,  it makes sense that he goes way too far for Valentine's Day. First of all, if I went anywhere near that room, there is a 100% chance that I would accidentally shatter all those vases. Cute gesture, but I'm f*cking clumsy. Also, where is all of their furniture? Did Kanye have a moving company take away all the furniture just for the afternoon? Also, Kim K loooooves Kenny G, and I can't think of anything that turns me on less.
NO BIG DEAL KENNY G IN MY LIVING ROOM!!! Happy Valentines Day ??? pic.twitter.com/A1GD0UlEwu

— Kim Kardashian West (@KimKardashian) February 14, 2019
Katy Perry
There's nothing more eye roll-inducing than a Valentine's Day engagement, and it's no big surprise that it came from Katy Perry and Orlando Bloom. They've been together for a long time (not counting the period when they were broken up), so it makes sense for them to finally be engaged. I'm not so sure how I feel about that ring (actually, I'm sure, it looks like a Ring Pop), but I'm definitely not feeling this weird closeup angle or Orlando's greasy-looking hair. Whatever, I'm happy for them I guess.
Images: @kyliejenner / Instagram; @randallemmettfilms / Instagram; @ashley_iaconetti / Instagram; @kimkardashian / Twitter; @katyperry / Instagram
Here's How Much It Costs To Get A Video Shout-Out From Your Favorite Celebs
I'll admit it: I love a good, inane method of communication. (Poking on Facebook, pinging on Blackberry, you name it.) I also love seeing celebrities participate in dumb sh*t for a paycheck, which brings me to Cameo. Cameo is a service that allows you to send your friends messages in the form of a selfie video from a chosen celebrity. I'll explain this a few more ways until it settles into your brain. Say you're making happy hour plans. You could text your friend like a normal person—OR you could pay Kevin from The Office $145 to do it for you. (Oh yeah, celebrities on Cameo each have their own rate.) Naturally, I had to find out which celebrities actually signed up to become on-demand greeting cards—and the answers won't disappoint you. Here are the weirdest, most random celebrities on Cameo and available for hire.*
*I don't really do sports, so feel free to browse the athlete section on your own.
Ben Higgins ($50)
Oh Ben! I'd wondered where you went after Happily Ever After, but I didn't think you'd fallen so far. First of all, $50 is way too low for the most charming Bachelor in recent history, especially when you see that Nick Viall is on here for $75. I actually feel like Ben would be a good choice for an interaction you're a little nervous about, like telling your boyfriend that you adopted a dog while he was at work. Wouldn't it just be harder to get upset looking at his bashful, country-boy eyes? Or am I just another crazed Higgins fan, waiting for my chance to kneel at his feet on live TV? Time will tell.
Other Bachelor cast members: Ashley and Jared ($65), Robby Hayes ($50), Corinne Olympios ($40), Chris Harrison ($425)
James Kennedy ($100)
And now, the one that I am personally most likely to use. James has been deeply up against it this season of Vanderpump Rules, by which I mean he has faced some consequences for his actions. As a result, he has looked like a wounded dog with lifeless eyes in every scene for the past two weeks, and I can think of no one less equipped to be sending out cheerful videos for hire. For reference, you could have Scheana record the same message for $75, but at least James' version would be less likely to include an orgasm.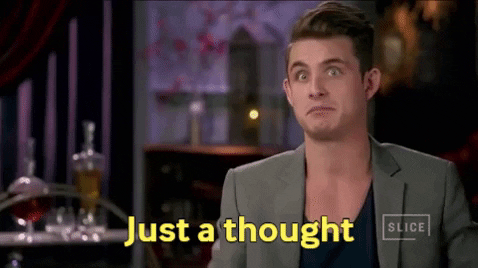 Billy Zane ($500)
With Billy Zane, we've moved out of what I'm calling the "small players" ($200 and under) and into the major leagues. For a cool $500, you can have the villain from Titanic wish your parents a happy anniversary. Or tell your boss you're taking the rest of the week off. I don't really understand how or why Billy Zane has become such a punch line in pop culture, but I do kind of feel like a video message from him could ruin my day. Sorry Billy, I'll always be Team Leo!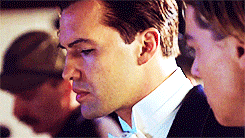 Stormy Daniels ($666)
Got any politically minded friends? Devoted readers of The 'Sup who regularly ruin brunch with depressing updates from the outside world? Show them that you're paying attention with a very current $666 video message from none other than Stormy Daniels. If nothing else, you'll be helping her pay off those legal fees.
Caitlin Jenner ($1,000)
Finally, if you're really looking for a splurge: Caitlin Jenner. As the most expensive option on this list, she is also one of the only two whose profession is listed as "Icon." (Most include titles like "TV Star" or "Reality Star," or the name of the series they're on). The other icon on this list is "George Jung aka 'Boston George,'" an American drug trafficker who was played by Johnny Depp in the movie Blow. A message from this famed criminal is only $65, so up to you which "icon" you'd like to go with. I'd also like to note that Caitlin Jenner is the only member of the Kardashian/Jenner clan on this site.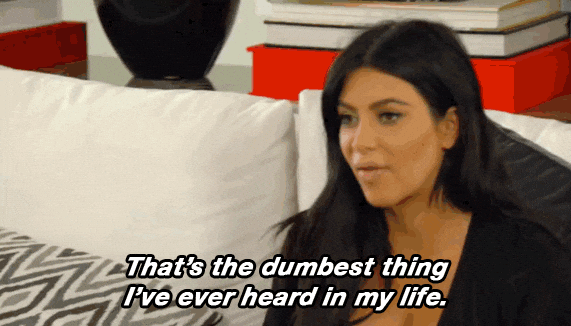 Other usual suspects are on this site—Bella Thorne ($110), Snooki ($300). What I've learned from this research is that I love listing celebrities' names with prices attached, and it is possible that reality TV pays less well than I thought. Hopefully these celebrities on Cameo have brightened your day as much as mine.
Images: Giphy (3)