Mercury And Venus Are Ready To Partaaay: Weekly Horoscopes June 11-15
Planets are on the move. Changing planets mean changing times. Be prepared for your favorite contestant to get the boot on The Bachelorette Monday night. Mercury might change how you communicate with others; social Venus affects who you communicate with. Of course, exactly how these planets impact you is up to when you were born. Here are your weekly horoscopes June 11-15.
Aries
With the Sun in your communication zone opposing Pluto, you may feel compelled to get something off your chest. If you can tell a breakup is on the horizon for you and your significant other, this is the weekend to rip off the Band-Aid. If it's something less serious and depressing, like the fact you borrowed your roommate's white dress and spilled a vodka cranberry on it, you might as well fess up while most other signs are in a forgiving mood.
Taurus
This week, Venus moves to the bottom of your chart, creating peaceful times at home. You'll be vibing really well with your roommates, and things with your boyfriend are totally smooth sailing. With the Moon in your sign, you're chill, you're on top of things, you're comfortable in your skin. When someone comes to you with a problem this week, you should help them out, right? Like, take pity on someone whose life isn't fucking amazing like yours is right now.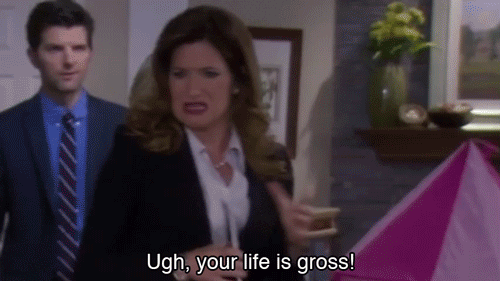 Gemini
You might not be able to get what you want from others this week. What you see as wit and charm might be misinterpreted as manipulation. Like, sorry, dry your eyes because the tears won't cut it while the Sun is at odds with Pluto. Thankfully, Venus will sweeten your dealings with others, so maybe those cunning tactics won't even be needed. Be straight-up about what you're seeking. Ask and it shall be given, yadda yadda yadda.
Cancer
With Mercury in your sign starting this week, things will be fast-paced and busy. It might be summer, but you've got a full schedule and obligations to get to. Maybe this is the time to try out one of those day-to-night looks women's magazines are always pushing on us. On second thought, maybe not. Sorry Cosmo, there's literally never been a day in history where a sequined mini-dress could look professional by adding a blazer.

Leo
You're taking a page out of Gemini's book this week, as you'll be full of contradictions. The Sun makes you social, but Mercury wants you to focus on the task at hand. Venus makes you charming and fun to be around, but Pluto has you second-guessing yourself. It can all be very overwhelming. Do some yoga and meditate to center yourself. If you're not into that, I find red wine has a very calming effect. Just saying.
Virgo
The Sun is in your reputation zone, but it's also at the top of your chart this week. That means all eyes are on you, and the attention you're getting could have a very negative or a very positive impact on your life, depending on how you play it. If you're unsure about how to proceed, go with what you know. Wear what you feel best in, eat your favorite foods that don't give you uncontrollable gas, that sort of thing.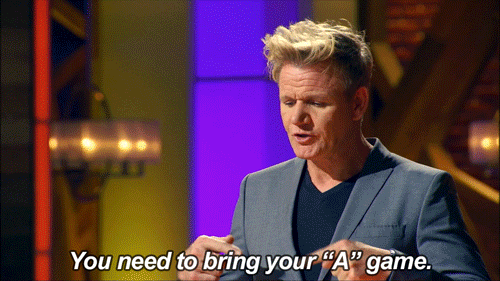 Libra
With the moon in Taurus in your intimacy realm, you're craving attention. You're also a little guarded thanks to a communication mishap caused by Mercury. Something your on-again-off again guy said made you reconsider your whole non-relationship, or a text from your boyfriend caught you off-guard. Reevaluate if you want to rush into bed with this guy just to get some or because you want reassurance in your relationship? Yeah, that's what I thought.
Scorpio
Keep yo mouth shut this week. The Sun in your house of secrets opposing Pluto suggests that having a hot piece of gossip could give you a false sense of power. Sure, you want to play the "I know something you don't know" game, but it's better that you stay out of it. They say loose lips sink ships, but in this case they could end relationships or get you fired. Yikes.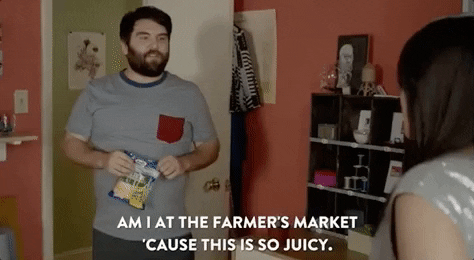 Sagittarius
Both Mercury and Venus play hype man for your Sagittarian qualities. Your mind is open to new philosophies and you want to travel in search for meaning for your life. If the extent of your  travels this week is just your commute to work, take that time to widen your viewpoint. Listen to a podcast by someone with differing political opinions than yourself, finally get around to reading that book your friend suggested, etc. Learning new things will feed your soul this week.
Capricon
Mercury opposing your sign for the next two weeks opens opportunities for you to explain yourself to others. There's a clarification that needs to be made, and this is your chance to do it. You can also use this period to not be an asshole to others. Explain to your last Hinge date why you plan on never seeing him again instead of just ghosting. Tell your boss you actually need time off for a music festival and not your grandma's funeral. Honesty is your best policy, at least this week.

Aquarius
You've got a lot going on with you this week. Is it possible to be a hot mess but, like, in a good way? Sexy Mars in your sign makes you aggressive and ready to act. Stay away from tequila and fuckboys, especially if they're present at the same time. Likewise, Venus helps you bond with others, so if you started a new job or just moved, this is the week to finally make some actual friends.
Pisces
Pisces aren't necessarily known for throwing down at the party, but with Mercury moving into the most playful part of your chart, this is the week for fun. It's best you keep things light this week and avoid confrontation and deep discussions. With the Sun opposing Pluto in your social sector, both saying too much and saying too little could put you and a friend at odds.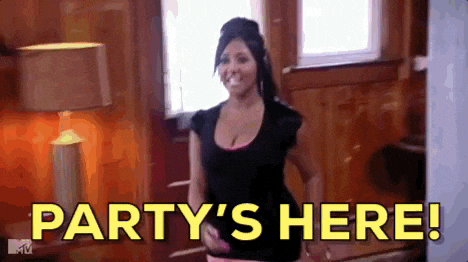 Images: Giphy (7)
Here Is Your St. Paddy's Weekend Horoscope March 16 – 18
It's the first weekend of March Madness, so your boyfriend will most likely reward your willingness to watch basketball by making you watch more basketball. It's a cruel, cruel world. If you're content to sit in a sports bar and chill like one of the bros, your weekend will probably be awesome, no matter what sign you are. If that's not your cup of tea, don't worry, the NCAA tournament only lasts for the next three weekends. Also, it's St. Paddy's day. These two factors combined will truly be a testament to your liver, so brace yourself. Anyway, here is your weekend horoscope March 16 – 18.
Aries
The Dark Moon in Pisces is conjuring up the past. Instead of scrolling through Facebook photos of you and an ex from 2009, focus on the present. Think of new lines to feed your dating app matches. Buy a new going out outfit. Learn a new skill, like how to properly shotgun a beer—whatever will keep your mind off of reminiscing on a relationship that wasn't great in the first place.
Taurus
You're just, like, not feeling very supported right now. It could be because your dad refused to pay your rent after you blew most of your money on spring break. Maybe your friends aren't being supportive of a new relationship you're in. The New Moon provides you with an opportunity to restore peace. Besides, dad can't stay "disappointed" in you for very long, can he?

Gemini
You might be a little down about accomplishments this weekend. Someone close to you seems to keep climbing while you wear out your favorite pair of sweats and discover new memes all day. This weekend, reevaluate what success means to you. But let's be clear, no one counts your ability to find the perfect gif for every group chat convo as a sign that you're successful, so don't rest on that, Laurel.
Cancer
Your refusal to follow the rules in lieu of forging your path could get you into hot water this weekend. It's great to be independent and all but not when that independence inspires you to set up Ikea furniture without the instruction manual or tell the Uber driver you know a shortcut in a city you've never been to before. You do not know better.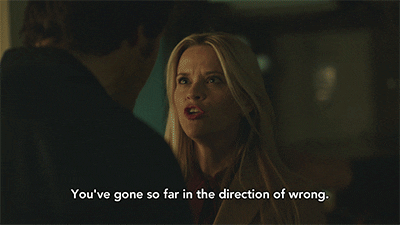 Leo
If you're single and tired of the monotony of dating, it's probably a sign you should give it a rest. The New Moon on Saturday will draw you closer to family and long-time friends, so don't expect a love connection if a guy asks you for drinks that night. Besides, I don't trust a dude who is scamming on girls and not watching basketball all weekend. He's probably a serial killer, and I just saved your life. You're welcome.
Virgo
The Dark Moon in Pisces on Friday creates contention in your partnership zone. Whether you're single or taken, expect to feel a little dissatisfied with your situation. The New Moon Saturday will inspire you to share how you're feeling, just don't get too carried away. No dude needs to find out you think his best friend is hotter than he is, and you think his penis is weird. Sometimes personal thoughts should just stay personal.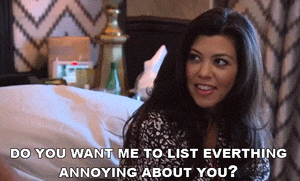 Libra
You're carrying some angry energy with you from the week into the weekend. Dedicate this weekend to unwinding. Take an extremely long, hot shower. Do some yoga. Smoke a bunch of weed. The world of relaxation is your oyster. Just, like, make sure you do some of that stuff because if you don't, you risk having a total meltdown next week, and psycho is not a good look on you.
Scorpio
Feelings that you're not being appreciated have been building. You probably always offer pay for the group Uber or are totally willing to go along with it when others decide it's a good idea to split the check evenly at group dinner. Like, you didn't even have any of the appetizer! Ugh, whatever. If you're tired of giving more than your fair share and never getting anything in return, maybe it's time to take a break from that friend group for a while, or, like, find richer friends.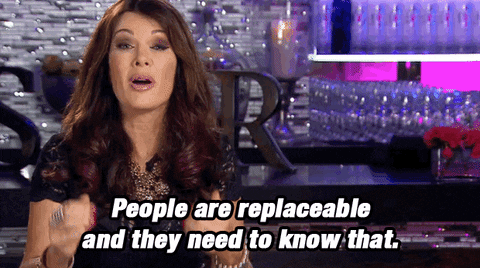 Sagittarius
That impatient side of the Sagittarius betch comes out again this weekend. Don't be surprised if your boyfriend thinks you're on your period because you're being a little cranky pants (even if that's reductive and kind of sexist). The New Moon will restore a little bit of your peace of mind in the fact that everything will work out. Until then, have a big glass of wine and try not to murder your roommates.
Capricorn
This weekend, resist the urge to be passive-aggressive AF. If you refuse to speak your mind directly and honestly, like literally every cast member on Vanderpump Rules after one drink, you better just swallow your feelings. Keep it to yourself at that point and move on. No one likes to be around a kill-joy sulker all weekend. Nut up or shut the fuck up, as they say.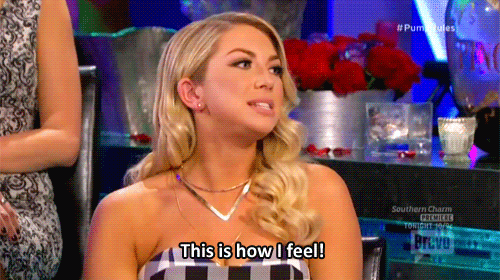 Aquarius
You've been having a great time lately, which is awesome. Like, really, good for you. What's not awesome is how broke you've let yourself become by living your best life. The New Moon is encouraging you to take a step forward with your career so you can line your pockets with more of that cash. Use the weekend to practice your pitch to ask for a raise or by browsing for a new, higher-paying job online. All your friends are watching basketball, so what else do you really have to do all weekend? That's what I thought.
Pisces
You've been using the Sun in your sign to advance your personal agenda, but as the Sun prepares to shift into Aries next week, it's time to cool it a bit. The New Moon this weekend encourages you to keep exploring your truth in a more meaningful and productive way. Trade your extra hours in the office for extra shots in your cocktails, extra stamps in your passport and extra likes on your hot Insta pics.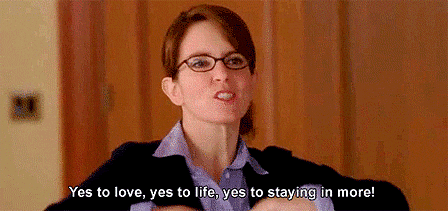 Images: Giphy (6)
Can I At Least Get A Text Back? Your Weekend Horoscopes, March 2nd-4th
It's a new month. You know what they say about March: "In like a lion, out like a drunker lion." Something like that. Anyway, it's still cold and shitty outside. You're still planning on getting wasted this weekend. Yet, you probably still need this horoscope to give you some hope for a hot hookup or, at least a text back. I'm here for you, boo. Welcome to your first weekend March horoscope. It's gonna be a long month.
Aries
You know how you, like, have a dream about your boyfriend cheating or doing something shady so you're mad at him all day? Well, this weekend, you need to go with your gut and dump his dream-cheating ass. If your dreams are speaking to you or you just don't feel right about a situation in your life, you should trust your intuition.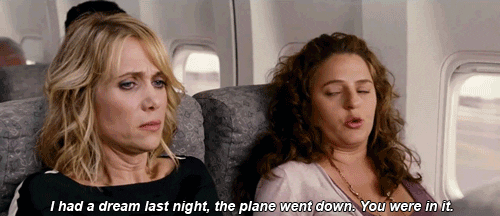 Taurus
It doesn't really matter if you went all cuffing season without a cuddle buddy. You would just have to dump that person before spring break anyway. This weekend is not the weekend to go out in search of a hookup. You don't need the drama or hassle in your life at this time. The most fun you could have will be in a group setting. And, hey, if hot guys happen to also want to hang out with your squad, that's fine too.
Gemini
You'll feel pulled in two different directions this weekend. Classic Gemini. The Moon in Virgo wants you to stay in, where you can be cozy and warm. Mercury and Venus want you to get out there and socialize. Why not feed both of those demons and wear pajamas as daytime and even evening wear? I mean, if Gigi Hadid can pull that look off, so can you. Probably. Maybe.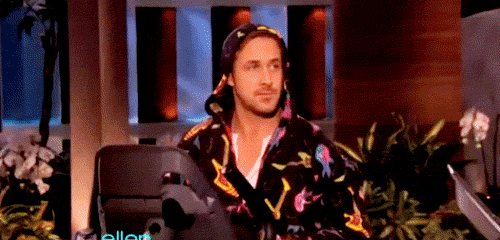 Cancer
Everyone knows you can be a little bit of a lame-ass homebody if your friends don't force you to go out. This weekend, watch a motivational video or some shit to get you out of the house and making the most of the time you have away from a desk. Take a weekend trip. Find some sort of Instagrammable spot in your city you have yet to visit.  Admit it, your feed has been getting a little stale with all your winter #hygge posts.
Leo
Your March horoscope, especially this weekend, shows you being a little more emotional than usual. Things that normally wouldn't bother you, like a friend flaking on plans or a guy not texting you back, might cut your ego a little more than you'd like. Instead of going full bitch mode and taking it out on your friends with salty, sarcastic remarks, get revenge on whomever wronged you by living your best life and posting about it all weekend.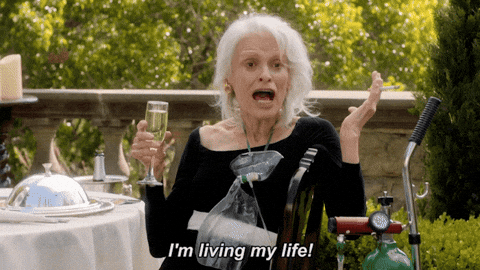 Virgo
You're not about the group hang this weekend. Your goal is to spend the weekend one-on-one with your ride or die. Just be forewarned, the Moon in your sign opposing Mercury and Venus indicates there will be some friction between what you want and what they want. You might want to cozy up Sunday night and talk shit about people at the Oscars while they… well, I don't know what could be equally as fun as that, but maybe they'll have a suggestion.
Libra
Your desire to get away from the normal will be in full force this weekend. Ruled by Venus, Libra betches can get tired of the day-to-day really easily. You've been plugging along, going to work, exercising, doing laundry and all that boring shit. This weekend, you just want to say "fuck it" and eat ice cream and throw all your dirty clothes on the floor. Go for it.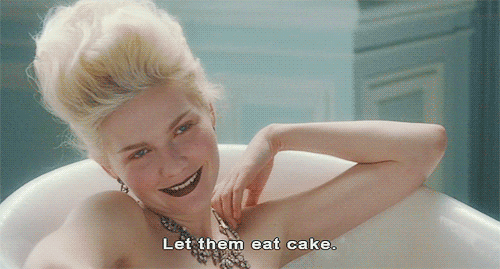 Scorpio
You're actually in for a really decent weekend. You've got a lot of invites to do fun shit. You might even have an exciting date in the works. The nice thing, though, is that your good time is not dependent on others. In fact, people are inviting you to do things all weekend long because you bring the party, and no, I'm not talking about coke. But no one is going to be mad if you bring that too.
Sagittarius
If you've been avoiding a friend like the plague because they've been subtly annoying you for a while now. This might be the weekend to tip-toe back into a relationship. Reach out and send a no-pressure invite to hang with the group. If that person continues to annoy you by pronouncing Barcelona with a "th" sound or some other nonsense, feel free to cut them out of your life and never look back.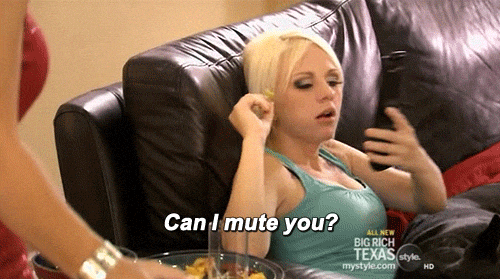 Capricorn
Thanks to some help from the planets in your sign, things will be smooth and upbeat AF this weekend. Basically, it'll be like you're living in a Bruno Mars song. You've got errands to run and coffee to drink. If you have some down time, it might just be a good idea to set the phone down for a minute and meditate or some shit—you know, something to make you feel like you also relaxed this weekend. Oh, and if something comes up that you need to remember, write it down. You're totally likely to forget by Monday.
Aquarius
As an air sign, you feel most comfortable in your own head. Even though you're definitely the smartest person you know, some other people might not be on the same page. Don't get butt hurt when someone tries to challenge your intelligence by disagreeing with your opinion. If the online arguing gets to be too much, throw your phone in the ocean and live off the grid. OK. Maybe don't do that. Just go for a run or something to clear your head and put things in perspective.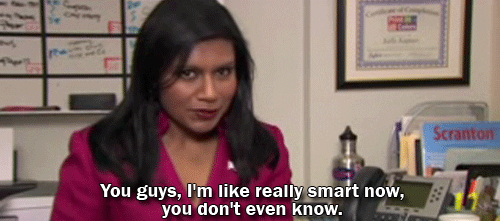 Pisces
Jeremiah wrote the song "Birthday Sex" for a reason. As the Sun is in your sign, a lot of attention is on you. You look hot. You feel happy and in control. I mean, who wouldn't want to bang that? Make sure your partner knows where you stand before you jump in the sack, though. As the Moon opposes Mercury and Venus in your sign, you're more likely to send mixed messages. At least give a guy the heads up that you tend to run really hot and cold.
Images: Giphy (7)