Affordable Items to Make Your Apartment Look Expensive
I, like many others during this time, have been itching to redecorate my apartment. Naturally, after 60-something days of staring at the same four walls, it's easy to get bored of the same decor. But, I like many others during this time, do not have money to splurge on fancy furnishings.
That being said, I did some digging, and I'm here to present you with the best items and accessories to make your apartment look expensive *Erika Jayne voice* on a budget.
Wall Art
Not only does Society 6 have the cutest wall art, it's always on sale. It's affordable and you can find some hidden gems.
Simple staples are your friend here, because a lot of the "abstract" choices on these sites are interpretations of famous artist's work. I recommend keeping it classy with a three-panel wall stack. My personal favorites from Society 6 are The New Yorker prints. Pair three classic covers with black frames and thank me later.

TheNew Yorker Art Print by Naveenart107, from $16.19
Coffee Table Books
Coffee table books are a super simple, affordable, yet impactful way to add some style to any table. Of course, my go-to here is my bffl, Target.
Whether or not you give a sh*t about fashion, I always recommend designer coffee table books because they're just about the only affordable thing with a logo.
If you've got a marble, black, or white coffee table, grab Chanel, Collections and Creations by Danièle Bott, and if you've got a wooden table or want a pop of color, grab Chanel: The Making of a Collection by Laetitia Cenac.

Chanel: The Making of a Collection by Laetitia Cenac, $24.49
Accessories
Candles and mirrors and plants, oh my!
Before anything else, a theme is the most important way to tie in accessories and make them look flattering. The more cohesive a space is, the more sense it makes. The end goal is always to have someone walk in and believe that an interior designer spent a ton of money to make your spot perfect, when in reality you are said interior designer, and all the items are affordable.
I'm currently obsessed with Jonathan Adler candles—they're cool, different, and… $90. BUT, they currently sell the candle holders for $28, and it's items like these that we call "expensive on a budget". You can even purchase the matching condiment bowl for a full ~lewk~. It will turn heads (literally).

Jonathan Adler Muse Votive Candle Holder, $28
Mirrors are hard because everyone has the same one, so you want to stand out. I found this cute mirror from Patten Wall Decor on AllModern, but it was $102 so I decided it was not going to fit into my "affordable" category. That is, until, I found the SAME mirror from Patten Wall Decor at Target for $42. My initial thoughts are wtf, but now that I'm over being mad at AllModern, I'm just happy to share it with you all. Throw this bad boy on an accent wall to double as an art piece.

Accent Mirror Gold – Patton Wall Decor, $42.49
I'm not going to mislead you with links to cute faux plants, because truth be told, they are not the same as the real deal. I DO recommend purchasing fresh plants and treating them with TLC and lots of light. I recommend a Fiddle Leaf, because they live for 25+ years when cared for properly, and that is super convenient when not wanting to spend money repetitively. You can purchase them at any local nursery, including Home Depot. Use your candles as a color guide to your pots, a subtle yet important way to tie things all together.

Kitchen/Bathroom
With a full-size home, the possibilities are endless, but my fellow city livers (whether it be NYC or not) know the kitchen and bathroom struggle. Peel and stick contact paper for your countertops and wallpaper is your best friend here, if applied properly.
For the bathroom, I recommend a busy print, because 9/10 times the appliances will be all white, allowing for some pop. I love this Speckled Dot Paper from Opalhouse™, available at Target of course.

Opalhouse Speckled Dot Peel & Stick Wallpaper, $34.00
For the kitchen, go marble for the backsplash and counters for a subtle, pretty moment. Less is more here, so I opt for a more gentle print like Brewster Carrara's Marble Peel & Stick Wallpaper.

Brewster Carrara Marble Peel & Stick Wallpaper, $35.99
Final Touches
I leave you with some final ways to accessorize and spruce your apartment that work in any space. We're getting a little fancy shmancy here, but West Elm is having a major sale, so take advantage!!!
These Agate Bookends are striking and unique, whether they live in your living room or bedroom. They look expensive AF, but are currently on sale for $40, so that's a win in my book.

Agate Bookends at West Elm, $42.70
These stackable Glass Shadow Boxes are also the perfect accessory to add in any room, whether it be jewelry and sunglasses, or statement accent pieces. They're a pretty and easy way to make a regular item look luxurious, and that's why we're here!

Floating shelves are a cute way to make handy wall decor, without having to purchase a bulky piece of furniture. I love the Shelfmate Collection at West Elm, because they are as aesthetically pleasing as they are practical.

Shelfmate Collection, from $50
Last but not least (in fact, maybe the most important) we have the ever popular bar cart. A bar cart has never been more important, because if you're like me, you've run out of room to stock the endless wine supply necessary to survive this quarantine. I love this Laurence Mid-Century Bar Cart from Wayfair, because the modern style shape and gold accent is the perfect touch of opulence but doesn't break the bank.

Laurence Mid-Century Bar Cart, $102.99
If you're scrolling through this list, there's a 50% you're thanking me, and a 50% chance you're mad at me. Either way, most of, if not all of this is currently in your cart so at least your apartment will be looking good.
As always, feel free to DM me with your favorite sales and I'll continue to provide you with mine.
Images: Cody Black / Unsplash; Society6.com; Target.com; JonathanAdler.com; AllModern.com, HomeDepot.com; Wayfair.com; WestElm.com
Betches may receive a portion of revenue if you click a link and purchase a product or service. The links are independently placed and do not influence editorial content.
UPDATED: This College Student Found A Strange Man Hiding In Her Closet
When I think of my college living arrangements, there are a few things I miss (not paying rent, being a 10-minute walk from everything I ever needed), and a few things I don't miss (campus security stealing my bong, mostly). Of course, some people have legitimately traumatic experiences with campus living, and I'm not even talking about getting stuck with a roommate who won't shower. Just this week, Maddie, a junior at University of North Carolina at Greensboro, found a random man hiding in her closet. I'm barely okay with watching fictional crime shows about break-ins, so I can't imagine how these girls are holding up. Here's what we know about this batsh*t crazy situation so far.
Before they actually discovered the man in their apartment, the girls had noticed a few small things. First, some of their clothes were missing—but given that they lived with several other girls and probably stole each other's sh*t all the time, I doubt this was that alarming. Next, they noticed "handprints on the bathroom wall." Again, not great—but not sure I'd immediately call the cops. I mean, we've all done weird things when drunk. Maddie (the one who actually found the man in her closet) told Fox 8 that they suspected a ghost. Yeah, that's the likely option. How good was this guy at hiding that they suspected a ghost before a human intruder? Or are they just obsessed with American Horror Story?
How they opted to handle the situation: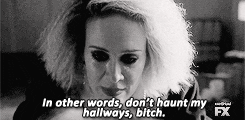 Obviously, it was decidedly not a ghost, which Maddie found out the hard way. She told the following to Fox 8: "I just hear rattling in my closet. It sounded like a raccoon in my closet." When Maddie goes on to ask "who's there," as all white people in horror movies do instead of just running away and calling the cops, the intruder answers, as though they're besties already, "me." A second later, he realizes Maddie has no idea who the f*ck he is and follows up with "oh, my name is Drew."
Umm, okay Drew. This girl might need a bit more of an introduction considered she just learned a stranger was hiding in her closet. You're not introducing yourself to her at a bar, for goodness sake!
At this point, Maddie might've still assumed it was a drunk, entitled frat kid who somehow wandered his way into her closet. But when she opened the door, she found Andrew Swofford, 30—decidedly not a college student, both wearing and holding a bag full of her clothing. Maddie, exhibiting a heroic level of calm, called her boyfriend to come over and stayed with Swofford in the mean time. I think I speak for all of us when I say, girl, WHAT?! You found out a man was in your closet and wearing your clothes and your first response was to stay there and chat?? Wow. And here we all are, tagging each other in memes about wanting to die—Maddie is really living that life.
UNCG student thought there was a ghost in her apartment, but it was a man living in her closet and wearing her clothes https://t.co/WR3EXmIuvW pic.twitter.com/7MkLFINJdD

— FOX8 WGHP (@myfox8) February 4, 2019

Maddie reports that Swofford "started to try on one of her hats," and went to the bathroom to look in the mirror. The tone seems absurdly friendly: "You're really pretty, can I give you a hug?" Swofford asks at one point. (Maddie assures Fox 8 he never touched her.)
Swofford, trying to Mean Girls his way out of this: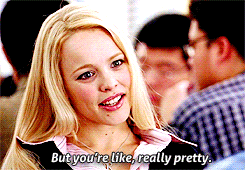 Swofford is now facing 14 felonies: identity theft, larceny, and possessing stolen goods, among others. In a shocking twist, Maddie revealed that their apartment has been broken into before. A few months back, the roommates found "two strange men in their living room." Maddie insists "their doors are always locked," and has no idea how this keeps happening. Well, I think there are two very easy and very likely theories as to why your apartment keeps getting broken into. Theory 1: the locks do not work! Change them. Theory 2: there are non-door points of entry that need to be sealed up. I would have also invested in an alarm system like, yesterday. I understand being new to the whole "living on your own" thing, but Jesus Christ. How many bed intruders does it take before you think "maybe I should do something about this"?
On a slightly more serious note, it sounds like Swofford may be in need of psychiatric help, and I hope he gets it. But for Maddie, who still appears to be sleeping in that apartment and complains that her room has a "bad vibe:" there is only one move when you find a man hiding in your closet, and it's to get the f*ck out.
Update: An earlier version of this article stated Swofford was living in the closet for an extended period of time. This is incorrect, and we have amended the article to reflect that.
If you're obsessed with true crime, listen to Not Another True Crime Podcast and follow it on Instagram.
Images: Giphy (2); myfox8 / Twitter; Lifetime
5 Chic Scented Candles For Staying In This Winter 
Ah, scented candles, my go-to hack for so many things. Need to make your apartment seem like it has an "aesthetic," but get a panic attack at the idea of actually hanging some art, or (shudder) buying new furniture? Candles can fix that. Trying to relax with a bath bomb, but struggling with your bathroom's flickering prison lighting and the smell of your roommate's takeout? Candles can fix that too! Chic candles are an essential (AKA effortless) hack for transforming the ambience of pretty much any situation. And since you'll likely only leave your apartment three or four times until summer comes back to us, there's no better time to stock up on your fave scented candles. Here are some chic scented candles guaranteed to elevate your hibernation den apartment this winter.
Paddywax makes my favorite scented candle in the world, which is the Salt + Sage candle from their Modern collection. (Close second is Verbena Lemongrass.) It smells like the ocean (without all the gross stuff), and burning anything with sage in it makes me feel spiritually cleansed. Their candles come in four different looks: modern, neutral, earthy, and traditional. So all aesthetic candle needs from old-timey apothecary to modern glam are covered.

My biggest pet peeve with scented candles is when they smell fake AF and overly sweet (looking at you, Yankee Candle—each and every one of your products smells like it will give me diabetes). That's not a problem you'll ever have with Haus candles, where even the most floral or citrusy scents all smell 100% authentic. I'm a huge fan of the Dream Haus candle, which is scented with lavender and thyme, makes my living room smell like a chateau in the south of France, if you're into that sort of thing. These also make  killer housewarming gifts.

This isn't so much a candle brand as it is one candle, but it's a f*cking great candle so I'm including it anyway. Scented with pine, cypress, and red sandalwood, this candle manages to be woodsy, heady, and clean all at once. Within five minutes of lighting one of these, I genuinely feel like my life is more together, and also a tiny bit like Serena Van der Woodsen. It doesn't hurt that they're cute AF in a way that can only be described as Parisian-chic. Consider it the classy alternative to that heinous "chat noir" poster you proudly hung in your freshman dorm.

Sadly, no list of chic scented candle brands would be complete without mentioning Diptyque, the Cadillac of scented candles. I say "unfortunately," because these candles cost more than I care to spend on decorative items, particularly items that I literally take home and set on fire. But exorbitant price aside, they're known as the best for a reason. These candles make you feel like you're strolling through Bergdorf's figuring out which diamond earrings go best with your new clutch. In other words, they scream luxury. That being said, they also scream "I spent $75 on a candle," which—if your financial situation is anything like mine—is more or less a cry for help. Interpret as you wish!

All right y'all, you knew this was coming. I am an unabashed fan of Betches merchandise (the tees are the perfect crop and the beanies make my knees weak, fight me). If you're looking for a candle that both elevates the look of your apartment and lets people know that you're f*cking hilarious, this is the only candle brand for you. If you're into scented candles but wary of brands that smell like an herb garden exploded or otherwise overly perfume-y, these candles are a good pick for that too. These candles are grapefruit and apple pie-scented (one or the other, not both—ew), and they smell like the real thing: sweet, straightforward, and honestly kind of yummy. 

I hope your January is filled with long nights of Netflix, Seamless, and feeling like a f*cking queen as you bask in the glow of these candles. Working toward a luxurious lifestyle is hard; buying chic scented candles and faking it is not. Up to you!
Images: Shutterstock; Paddywax; Pinterest; Lily Charleston; Diptyque; Betches
Affordable Apartment Decor That Looks Expensive
I'm moving into a new (v tiny) apartment and it's been my life's mission to make it look chic af. If I can't have the gorgeous mansion I clearly deserve, then at least my small studio apartment can look fabulous. Unfortunately, I'm also a betch on a budget, so I've been scouring Pinterest for ways to look like I have my life together via my apartment decor. Here are some cute accents you can get to upgrade your place.
Plants
Plants are a super easy way to make it look like you have your life together. They also clean the air, or whatever. Regardless of how tiny, dark, or sad your current place is, plants make everything look brighter and more open. The trick is you have to keep them alive. But like, if you can't follow basic instructions like "water it" or "sunlight", then get fake ones. Also, never reproduce. Vertical gardens are super trendy right now and you can use it as a super chic privacy wall (which I plan to do for my shared balcony at my new place). Succulents, cacti, snake plants, and spider plants are all great apartment options and all over Pinterest right now. And make sure you get some cute planters.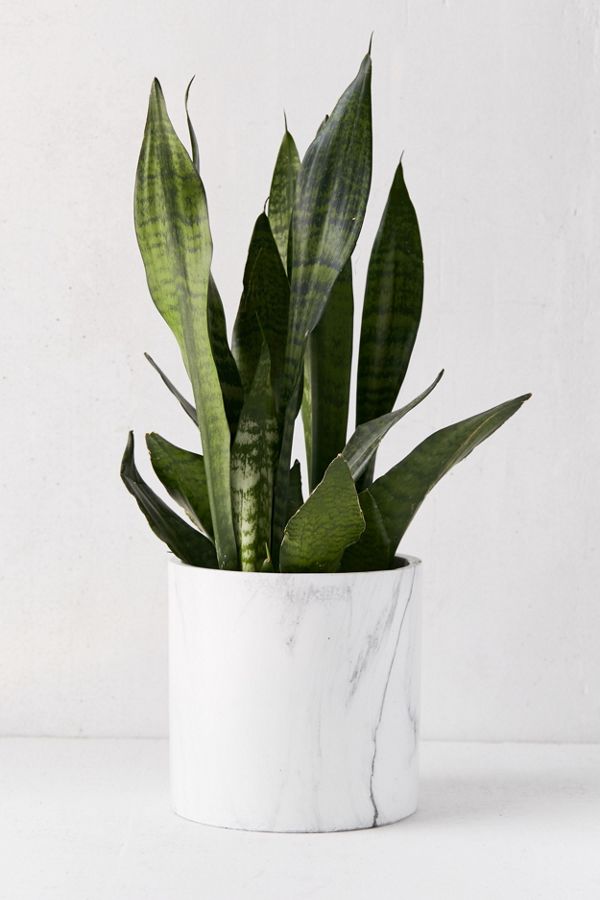 Urban Outfitters Marble 8″ Planter
Lights
Most apartments have terrible lighting, if they provide any at all. Instead of your sad floor lamp from college, get more lights by hanging fairy lights around your bedroom for a soft glow. You should also pick up some minimalist or industrial table lamps to scatter around the place. You can even get a cute neon sign if you want to look exactly like an Urban Outfitters ad, and look like a "fun" person. Just please do not get one that says Live OR Life OR Love and may God have mercy on your soul if you get one that says all three.

Frux Home and Yard Twinkling LED Fairy String Lights

Urban Outfitters Bulb Firefly Table Lamp

Urban Outfitters Ugh Neon Sign Table Lamp
Natural Wood
Having wooden furniture instead of all just the basic IKEA white makes your place look expensive, even if it isn't. It's also really trendy right now to mix materials and woods—meaning you shouldn't stick to all matchy-matchy dark wood just because your dresser is that color. Having natural items adds an airy, lighter feel to your space—which is better for small places as opposed to having huge, dark furniture. So get a couple pieces, like this super cool tree coffee table that looks almost identical to apartment design queen Viktoria Dahlberg's, and mix it in with your cheaper IKEA stuff.

World Market Wood Slice Coffee Table
Minimalist Art
Minimalistic ink (or watercolor) art is everywhere. It looks cool and doesn't weigh down or darken your already small space. You can overpay for it at Urban Outfitters, pay an artist a lot of money for it (hi), or get drunk, grab some pens, and scribble some out yourself. A lot of these pieces have wobbly lines or look like they were done in five minutes, so don't worry about making it perfect. Everything looks nice once it's framed.


Holly Does Art Moon Cycle Watercolor Art Print
Throw Pillows
Hide the fact that your couch is cheap or that you never make your bed with a bunch of cute throw pillows. Try to find some that are either super soft, flurry, or graphic. Don't get too many colors or anything too dark or obnoxious—again, the idea is chic, not "dorm room". Stick to mostly neutral colors and clean lines or a cute slogan for optimal coziness.

Brentwood 18-Inch Mangolian Faux Fur Pillow

Shop Betches Like Really Pretty Throw Pillow
Image: Mong Bui / Unsplash

'Million Dollar Listing's Ryan Serhant On Where You Should Buy An Apartment
Aleen and Sami host Ryan Serhant from Million Dollar Listing. We talk about how much we love real estate porn, Ryan's experience as the world's most greatest hand model, and where we should buy an apartment. A Dear Betch reader asks how to deal with her disgusting roommate, and we do some Would You Rathers (duh)
Send your Dear Betch questions to [email protected]
Subscribe to Betch Slapped on iTunes and listen on Spotify!
Image: Alex Abaunza
How Much Carrie Bradshaw, Jenna Rink & Other Rom Com Characters Would Pay In Rent IRL
Since we've practically been able to walk, we've been tricked into some serious romance fuckery that modern-day love stories always pan out like the end of a Disney movie—as if Prince Charming would actually search every apartment up and down all of Brooklyn for the woman who perfectly fits into the shoe she left on a date. Umm… Pretty sure the chances of me seeing my left Aldo pump or my dignity after last weekend's walk of shame are slim to good-fucking-luck. But that's not what's important here.
What I'm actually here to tell you is that, shocker alert, nothing is what it seems when it comes to romantic films. Hate to break it to you, but not every eligible bachelorette in the tri-state area also owns a spacious duplex with an interior design replica of Z Gallerie. Like, I'm still waiting on a rom com where Katherine Heigl lives on a strict diet of Top Ramen and Frosted Flakes in a dumpster studio after going broke from being forced to purchase 27 fugly bridesmaid dresses not even Sears would stand to carry. But thanks to my diligent Google research, I'm now well aware that my poor career choice has forced me to become financially dependent on a rich male these bitches would prob be living in hole if not for this thing called skewed perception, or rent control for that matter. So here are the actual prices of their humble abodes IRL, and it's literally just as un-shocking as it is annoying.
Carrie Bradshaw's Apartment, Sex and the City
If you seriously thought that Carrie Bradshaw actually lived comfortably (and by comfortably, I mean living on an every day diet of brunch at the Plaza and weekly Chanel shopping binges) on a columnist's salary, you're out of your batshit mind. Her one-bedroom apartment on the Upper East Side cost her a whopping $700 a month (good one, rent control), but in reality, the place would go for about $3,000. Actually, in REAL reality, the building is located in West Village, and is actually a 4,100-square-foot house with four stories, 10 rooms and six fireplaces. In 2012, it sold for $9.85 million aka Mr. Big's slutty pocket change.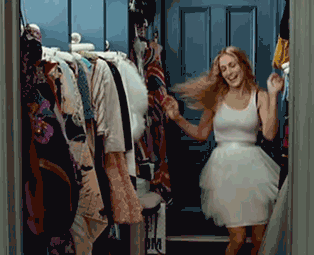 Carrie And Big's Apartment, Sex And The City
Speaking of the devil, idk what the fuck Mr. Big even did for a living, but clearly money was all Carrie was after considering he's an actual piece of shit (#TeamAidan). Literally the only reason she stayed with him was because she forgot her Manolos, and also that closet, but like, I get it. Their apartment was located on Fifth Avenue across from Central Park, but the interior was actually shot in a four-story walk-up on 62nd Street, costing $190,000 a month to rent, or $40–$50 million to buy. K fine, I guess this was worth settling for.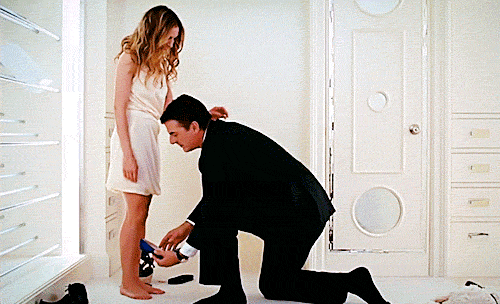 Beth And Neil's Loft, He's Just Not That Into You
Such a typical fuckboy Ben Affleck move (or just what I feel is something Ben would do) to have all the benefits of a marriage without the actual marriage itself, including the beautiful brick Baltimore loft on Federal Hill. Bless Jen's heart for playing a character she actually had to live out in real life, but like, at least they were only paying $2,280 a month for a 2-bedroom. Steal.

Noah's Waterfront House, The Notebook
Noah's fairytale fixer-upper was actually built in 1772 as a 4-bedroom waterfront property on Wadmalaw Island in South Carolina. Its current monthly rental price goes for a whopping $12,000—again, that's PER MONTH—which translates to about $695 a month back in 1940. Fat chance Noah's carpentry salary could afford that, so idk maybe they offered him a sick 2-for-1 discount on wood panels. But tbh, that man could've built me a dumpster behind the house and I'd still be naked on his wrap-around balcony in record time.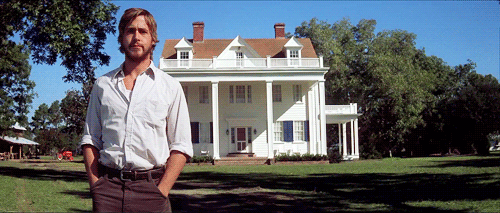 Jenna Rink's Apartment, 13 Going On 30
Jenna's epic glow-up and Regina George complex led her to become a big-time bitch magazine editor, so being able to afford an apartment on Fifth Avenue is semi-believable. On average, a one-bedroom in the building where she first stumbled out in lingerie goes for about $4,000 a month, or $1.3 million for purchase. Unfortunately, she traded her hot pro-hockey player boyfriend and his thingy for her formerly fat friend, so none for Jenna Rink bye.

Marisa's Apartment, Maid In Manhattan
I don't care what you say, Maid in Manhattan is the most underrated J.Lo film of all time, and this is not up for debate. Mostly because we got a real glimpse of actual "Jenny from the Block", as seen by her 2-bedroom Bronx apartment on E. 175th Street, which would cost $1,300 a month today #gentrification. But also because if J.Lo can marry rich, then so can I. Speaking of hot wealthy men, the hotel suite rented by Christopher Marshall at the make-believe Beresford Hotel was actually filmed at the Roosevelt Hotel and the boujee Waldorf-Astoria Hotel, which would go for $12K a month. Tell me love don't cost a thing now. I'll wait.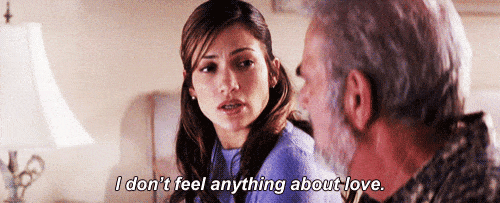 Sam's Houseboat, Sleepless In Seattle
This giant houseboat shacking it on Lake Union in Seattle is the reason I have trust issues. If I was never forced to sit through the already mystifying plot of this movie, I'd think this thing was straight out of some lakeside horror film. The houseboat has four bedrooms, two bathrooms, and a lakeside dock and was last sold for $2 million in 2014, so it's a nice setup. Still, something about taking a woman you literally don't know back to a floating house on a dark lake just screams R.I.P.

Vivian's Apartment, Pretty Woman
I'm not sure how a hooker can't afford a little nicer of a place, but Viv's rates were apparently not cut out for big city income. Her apartment in LA's Las Palmas hotel went for a whopping $185 a month, although average room prices per night are now $300. This was yet another classic case of damsel in distress saved by fuckboy and his wallet, seeing as Edward's 2-bed, 3-bath penthouse suite at the Regent Beverly Wilshire Hotel went for $38,500 per week. No wonder I'm so fucked up.