We Have To Talk About Trump's Antisemitism
My Jewish identity has been a huge part of my life since I was born. I was lucky enough to grow up somewhere with a large Jewish community. I went to a Jewish summer camp, participated in youth groups, and now go to a college with a relatively large Jewish population. So, while I grew up aware of antisemitism, I'm privileged in that my own experiences of it have been pretty limited. 
Unfortunately, this is not super common for American Jews. As the Anti-Defamation Leauge (ADL) reported, antisemitic attacks are only becoming more frequent across the United States. In 2019, a recorded 2,107 anti-semitic incidents took place across the country. This was a 12 percent rise from the year before and the highest number since the ADL began recording.
Antisemitism is widespread across both major parties in the United States. Sometimes, it seems like attacks on Jewish people are coming from all sides. While we would expect a normal president to denounce all types of hate, including antisemitism, this isn't the case with Trump. Instead, he covers up his antisemitic policies and behaviors with pro-Israel policy. 
For his entire presidency, Donald Trump has leaned on being "good for American Jews" because he is "good for Israel." This week alone, during an annual pre-Rosh Hashanah (the Jewish New Year) call with Jewish leaders, Trump said, "We really appreciate you… we love your country also." 
I'm American. https://t.co/bWUCJBDSKR

— Sam Vinograd (@sam_vinograd) September 16, 2020
This isn't the first time he has said something like this. Over the last several years, Trump has repeatedly implied that Jewish Americans should be grateful for his actions in the Middle East and his strengthened ties with the current Israeli Prime Minister. And, peace is a great thing, no matter who the President is, part of their job is helping further peace plans whenever possible. My problem isn't with that, and honestly, I'm not even here to write about conflicts in the Middle East. 
My problem is that when Trump views Jewish Americans' electoral support as tied to Israel, he is perpetuating the idea of 'dual loyalty.' The concept of dual loyalty is an antisemitic dog whistle that implies that Jewish people are inherently disloyal and place the global Jewish community over the countries in which they live. In the United States, it is used to imply that American Jews can't be 100% loyal to America because some of their loyalty is owed to Israel or the international Jewish community. 
Trump's attempts to win Jewish people's electoral support are all based on the extremely reductive assumption that American Jews' top policy concern is Israel. While it may be the case for some members of the Jewish community, it certainly isn't true for everyone. By only attempting to appeal to Jewish voters through Middle Eastern policy, the Trump administration actively ignores dangerous forms of antisemitism in America. 
White supremacy and antisemitism are inextricable from each other. We all remember what Donald Trump said after the Unite The Right rally in 2017: "you also had people that were very fine people, on both sides." Many of the "very fine people" that Trump was talking about were carrying Nazi flags and shouting, "Jews will not replace us."
Throughout his presidency, Trump has clung to white supremacists' support, endorsed their actions, and continuously given them platforms. The most recent example of this is Trump's embracing of the QAnon conspiracy theory, which has blatantly anti-semitic roots. The theory pushes the narrative that the Rothschild family holds control of every bank in America and alleges that a secret 'elite' class dominates other important industries such as the media. 
A few weeks ago, when asked about the conspiracy group, Trump said, "I don't know much about the movement other than I understand they like me very much, which I appreciate." This is just another case of Trump not only dismissing dangerous antisemitism, but giving it a platform. 
American Jews are not a monolithic group, and we care about a lot of things. Like I said, the top priority for some Jewish people may be the state of Israel, and that's ok. However, it is neither mine nor many of the Jewish voters I talk to. In fact, around 75% of Jewish voters supported Hillary Clinton in the last election, and Jewish voters consistently make up a large Democratic party base. 
This baffles Trump, who, despite his claims of being a great ally to the Jewish community, said that he thinks that if "any Jewish people that vote for a Democrat — it shows either a total lack of knowledge or great disloyalty."
If the President actually cared about Jewish voters, he would stop perpetuating the incredibly dangerous narrative of dual loyalty and denounce white supremacy. But, I'm not really holding my breath. 
People Discovered Shein Was Selling A Swastika Necklace & Flipped Out
Because I don't say "I hate it here" enough times per day (my current count is at least 10 so far today alone), Chinese fast-fashion retailer Shein was caught selling Swastika necklaces on their site. And before you ask, no, this is not one of those situations where it kind of looks like a Swastika if you squint and cock your head to the side—they were blatantly selling a product they called "Metal Swastika Pendant Necklace" and it was exactly as the name describes.
Marissa Casey Grossman aka @fashionambitionist on Instagram pointed out the product's existence in a post to her Instagram feed, writing, "I have zero words" and calling the necklace "ABSOLUTELY disgusting". Other influential Instagrammers like @influencerstruth and @condeblast blasted Shein for their decision to produce and sell a swastika necklace. The listing is no longer active, and Shein has since apologized.
Some users pointed out in the comments that the swastika has long been a symbol of good luck and fortune in other cultures, and the Nazis appropriated it. Indeed, a Shein spokesperson told Buzzfeed that the necklace was not a Nazi swastika, but "a Buddhist swastika which has symbolized spirituality and good fortune for more than a thousand years." They added that the Nazi swastika has a different design and is pointed at an angle. Let's just hope the people looking to buy that $2.50 necklace knew that—but either way, a global company with over 11 million followers on Instagram should have known better.
This isn't the first time Shein came under fire for selling religious items, either. The necklace controversy comes less than a week after Shein briefly listed Muslim prayer mats and attempted to sell them as decorative rugs on their site. The mats were taken down almost immediately and the company quickly issued an apology on their Instagram, writing that they "vow to do a much better job in educating ourselves on different cultures, religions, and traditions." Clearly that promise hasn't panned out.
Over the weekend, anti-Semitism was in the news when DeSean Jackson, the wide receiver for the Philadelphia Eagles, posted a quote that he attributed to Hitler.

The statements that Jews plan to "extort America" and "achieve world dominations" are illustrations of a harmful stereotype that claims Jews control things like the banks, media, U.S. government, and have plots to take over the world. The stereotype dates back to the 19th century and has been used to scapegoat Jews for complex problems in the world.
After receiving backlash for the post, Jackson issued two apologies. He initially claimed, "Anyone who feels I have hate towards the Jewish community took my post the wrong way. I have no hatred in my heart towards no one!!" Ok, sure, but what exactly was the right way to take that quote?
In a later apology on his Instagram, he wrote, "I unintentionally hurt the Jewish community in the process and for that I am sorry!" He added, "This apology is more than just words – it is a promise to do better. I will fully educate myself and work with local and national organizations to be more informed and make a difference in our community."
View this post on Instagram
Despite his claim that he didn't intend to hurt Jews with the quote, I have to wonder how any quote attributed to Hitler that explicitly references Jews could not, by definition, hurt Jews. I mean, that was kind of Hitler's whole thing. (Also, for what it's worth, the quote is probably not even from Hitler, but that's the least problematic aspect of all of this.)
The Philadelphia Eagles released a statement calling the messages he shared "offensive, harmful, and absolutely appalling" and offering a vague promise to "take appropriate action".
— Philadelphia Eagles (@Eagles) July 7, 2020
Finally, to round out this horrible list, the Trump campaign is selling shirts with a design that is reminiscent of that of the official symbol of the Nazi party. Of course they are. See for yourself:
The President of the United States is campaigning for reelection with a Nazi symbol. Again.

On the left: an official Trump/Pence "America First" tee.

On the right; the Iron Eagle, the official symbol of the Nazi party.
⁰It's not an accident. Bigotry is their entire brand. pic.twitter.com/mSOBxwf7Wa

— Bend the Arc: Jewish Action (@jewishaction) July 1, 2020
After receiving backlash for it, the Trump campaign issued the biggest non-apology of all time. In an email to Forbes,  Trump's 2020 communications director wrote, "in Democrats' America, Mount Rushmore glorifies white supremacy and the bald eagle with an American flag is a Nazi symbol. They have lost their minds."
First of all, the complaints about this shirt have nothing to do with Mount Rushmore, but ok, and nice gaslighting on the anti-Semitism concerns. This comes after Facebook removed Trump campaign ads contained an image of a red upside down triangle, a symbol used by Nazis to identify political prisoners in concentration camps. At this point, it's hard to believe the Trump campaign does not know exactly what they are doing with these kinds of graphics, and honestly, I'm just surprised Facebook actually did something about Nazis on their platform for once.
The Shein rep told Buzzfeed, "As a multicultural and global brand, we want to apologize profusely to those who are offended, we are sensitive to these issues and want to be very clear that we in no way support or condone racial, cultural and religious prejudice or hostility." They added, "We are actively working through our internal structure and processes to resolve these issues, including a product review committee to ensure that we respect our diverse community."
Currently, according to Shein's own website, products are first conceptualized by designers, and after manufacturing go through a "rigorous" quality assurance" phase. Regardless of whether or not you buy the apology, you should probably stop shopping at Shein anyway. The company has been accused of ripping off indie designers and their clothes fall apart after one wash. It's also a fast-fashion company, and while they claim to support fair labor practices and sustainability, fast-fashion companies in general have contributed to massive pollution and waste and committed human rights abuses.
Images: Shein; 0ne0fone (2), fashionambitionist / Instagram
Amazon Is Selling An Anti-Semitic Book Written By A Literal Nazi
Just when you thought you could feel less guilty about being a Prime member, Amazon goes and sells books written by a legit Nazi. You hate to see it.
The grossly anti-Semitic book in question is called Der Giftpilz (The Poisoned Mushroom) and was first published by Julius Streicher in 1938. Streicher was ultimately executed for crimes against humanity.
The book was widely used as anti-Semitic propaganda, and warned about the supposed dangers of the Jewish people by using the metaphor of a beautiful but deadly mushroom. Oh, and also it's a children's book. Real cute.
This is, quite literally, a book of hate speech. Like, why, Amazon? Just, why?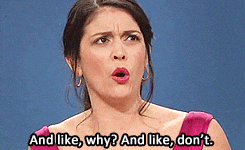 The book teaches children that Jewish people are murderous, deceitful parasites that "abuse little boys and girls" and was used as evidence in the Nuremberg trials.
As expected, people are fucking pissed about this. Karen Pollock, the chief executive of the Holocaust Educational Trust, had some words for Amazon, and they were *on point*. She said:
"This book is obscene. It is worrying that distinguished publishers like Amazon would make available products that promote racist or hate speech of any kind, let alone those from the darkest period of European history. We have already raised our concerns about similar issues over the past decade.
As the Holocaust moves from living history to history, our survivors regularly raise the concern that Holocaust denial and anti-Semitic still persist.
We urge Amazon to do the right thing and remove this material from sale immediately, audit other items may be on sale, and review their policies to prevent this ever happening again."
My question is: how the hell did this happen? Are we really supposed to believe that nobody over at Amazon noticed that a book written by a Nazi that is nothing short of Nazi propaganda made its way onto the cyber shelves? This asshole (Julius Streicher) was a well known Nazi too, and was convicted of crimes against humanity at the Nuremberg trials and executed. No one should be selling his books. Explain yourself, Jeff Bezos.
Hopefully Amazon will do the right and very easy thing and remove this trash from their site. Bezos, u up?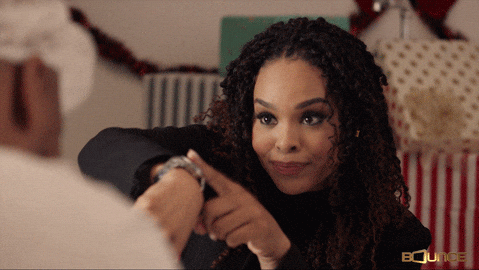 November is coming, and it's never been more important to stay informed. Subscribe to the Betches Sup newsletter for a lunchtime briefing to make you laugh, instead of cry, about the news.
Images: Giphy (2)