A Chainsmokers Concert In The Hamptons Was A Total Clusterf*ck
As we approach the five-month mark on social distancing and quarantine regulations, it's fair to say that people are getting restless. While many people understand that things can't really go back to normal right now, others are getting more and more creative about how we can safely get out and do things in the age of COVID. This has led to a renaissance for drive-in events, which mostly just made me think of Grease prior to this summer.
Drive-in movie theaters around the country (yes, they still exist) have been doing solid business showing classic blockbusters like Jaws and Jurassic Park, and recently, many outdoor concert venues have reimagined their lawns as drive-in friendly venues. Earlier this month, Brad Paisley headlined a three-city "Live From the Drive-In" concert series organized by Live Nation, and they've announced more shows in more cities. These concerts went smoothly, but this weekend, a drive-in charity concert in the Hamptons proved that not all drive-ins are equally safe.
As I'm sure you've heard by now, the Southampton concert was headlined by The Chainsmokers, but it wasn't just your average EDM show. The event was in support of numerous local charities including No Kid Hungry and the Children's Medical Fund of New York. And in the name of raising money, tickets for the event came at steep prices—$850 for the cheapest package, all the way up to a $25,000 package that came with its own RV for the night. And opening for The Chainsmokers was none other than Goldman Sachs CEO David Solomon (aka DJ D-Sol). Yes, really.
Not to knock DJ D-Sol's um, skills, but it's pretty clear who this event was catered to. With ticket prices like that, it's no big surprise that the concert drew a who's who of the Hamptons summer set. Notable attendees included major influencers like Danielle Bernstein and Melissa Wood, along with Conor Kennedy (American royalty and, more importantly, Taylor Swift's ex). Even Arielle Charnas' parents left the house for some much-needed EDM.
Besides the audience area being divided into drive-in spaces, event promoter In the Know Experience spoke to Buzzfeed and outlined additional precautions, including temperature checks upon entry, free hand sanitizer and masks provided to all concertgoers, and "dividers separating individual parties in the pit area." Sorry, but you could not pay me enough money to be in a "pit area" right now. The concert happened on Saturday night, and it didn't take long for a video from the show to make the rounds on Twitter, calling into question the safety of the event.
The Chainsmokers had a "Drive-in" concert in the Hamptons last night…looks like social distancing was strongly enforced 🤦🏻‍♂️….when NY gets the inevitable spike just blame these rich selfish white people

Via IG:adamalpert pic.twitter.com/yLe1XaE0hS

— Icculus The Brave (@FirenzeMike) July 26, 2020
The video is dark and very brief, so it's hard to see exactly what the situation is, but that certainly looks like a packed crowd. Whatever precautions were taken, people clearly weren't social distancing. One concertgoer told Buzzfeed that she "felt super safe and it was tons of fun," but when it comes to this pandemic, feeling safe and actually being safe are not always the same thing.
Melissa Wood even posted an Instagram story on Sunday to clear the air about the concert. She said that guests had to fill out a "COVID-19 questionnaire" before purchasing tickets. But with tickets going on sale at least a few days before the concert, filling out a questionnaire in advance doesn't guarantee safety.
Wood said that "each vehicle was parked in its own designated area," and that she wore a mask the entire night, as did her "small group." She finished her message by claiming that people "are unaware of what the event actually detailed."

Despite what attendees may have said, those seeing photos and videos from the concert—including New York government officials—remained unconvinced. On Monday, New York State Health Commissioner H0ward Zucker sent a letter to Southampton Town Supervisor Jay Schneiderman, eviscerating him for the decision to let the event happen. Zucker wrote that he was "greatly disturbed" by images from the event, and said, "I am at a loss as to how the Town of Southampton could have issued a permit for such an event, how they believed it was legal and not an obvious public health threat."
After that, it wasn't long before the big guns came out, with NY Governor Andrew Cuomo slamming the event on Twitter. Cuomo stated that the videos show "egregious social distancing violations," and suggested that the event was an "illegal & reckless endangerment of public health." He said that the NY Department of Health will be investigating the event, and given what Health Commissioner Zucker already publicly said, I have a feeling someone's getting in big trouble.
Videos from a concert held in Southampton on Saturday show egregious social distancing violations. I am appalled.

The Department of Health will conduct an investigation.

We have no tolerance for the illegal & reckless endangerment of public health.pic.twitter.com/gf9kggdo8w

— Andrew Cuomo (@NYGovCuomo) July 28, 2020
In the last couple weeks, as New York has continued to reopen, Governor Cuomo has made it clear that he has little tolerance for those who do not follow the rules. Hundreds of restaurants and bars have been penalized for failing to comply with reopening protocols, with punishments including fines and suspension of liquor licenses. While COVID-19 cases have skyrocketed in much of the country, statistics in New York—once the epicenter of the pandemic—have held steady in recent weeks. These reopening guidelines, in addition to strict quarantine requirements for out-of-state travelers, offer the best chance of avoiding a major spike, so it's easy to see why Cuomo is taking such a strong stance.
It's like the new social media phenomenon of people saying "don't worry, we followed all the rules!", when the post clearly shows them following none of the rules. It's a lazy way of trying to dodge criticism, and while seeing a handful of people justifying a social gathering is questionable, seeing 2,000 rich people packed together at a concert (and then claiming they were being completely cautious) is way more alarming. I guess those people should've just stayed in the back seat of their Rovers…
Images: agwilson / Shutterstock.com; firenzemike, nygovcuomo / Twitter; melissawoodhealth / Instagram
Chris Cuomo Hates His Job Just Like The Rest Of Us
Welp, Chris Cuomo has snapped.
To be fair, the man has been through some sh*t, as of late. The longtime CNN anchor and annoying younger brother to NY gov Andrew Cuomo famously contracted COVID-19, and has struggled with the illness over the past few weeks, citing feelings of fear and depression.
Apparently all of this stress and misfortune has gotten to him, as he absolutely went *awf* on a SiriusXM radio show, essentially saying that coronavirus has made him realize that he doesn't want to keep living the way he's been living.  A virus-induced existential crisis from the guy who gets in brotherly spats with Gov. Andrew Cuomo on live television? And I thought I'd seen it all!
CNN anchor Chris Cuomo says his COVID diagnosis has made him rethink his career: "I don't like what I do, professionally, I've decided … I don't value indulging irrationality, hyper-partisanship. I don't think it's worth my time anymore."pic.twitter.com/AmkUsuoATY

— Alex Salvi (@alexsalvinews) April 14, 2020
So, what's on Chris' mind? There's no mystery there, cause he word vomited all over the table for us.
When talking about how battling coronavirus has made him examine his life and what he wants from it, Cuomo shared that he has come to the conclusion that he f*cking hates his job. To be clear, Cuomo anchors a coveted 9 p.m. slot on CNN during which he can talk about essentially whatever he wants, interview presidential candidates, and have endearingly awkward exchanges with his brother governor.
Despite this, Cuomo said: "I don't like what I do professionally. I don't think it's worth my time." More specifically, he doesn't want to indulge in the theatrics that are politics these days. "I don't want to spend my time doing things that I don't think are valuable enough to me personally," Cuomo said. "I don't value indulging irrationality, hyper-partisanship."
Adding what will certainly be fuel to the cable news dumpster fire, Cuomo grumbled about talking to "Democrats about things that I don't really believe they mean" and "Republicans about them parroting things they feel they have to say." Alright well, at least he hit us both.
Cuomo got dude-who-showed-up-blatantly-stoned-to-every-college-lecture level philosophical when he said, "I don't think it's worth it to me because I don't think I mean enough, I don't think I matter enough, I don't think I can really change anything, so then what am I really doing?"
I would say maybe he took some LSD or magic mushrooms and came to some nice conclusions about the value of life and partaking in capitalism, but that theory all goes to sh*t with this next part.
Cuomo explained how he no longer wanted to be a public figure, using a recent incident as an example for why. Apparently, someone confronted him outside of his Southampton home on Easter Sunday, scolding him for being outside while he is infected with COVID-19.
"I don't want some jackass, loser, fat tire biker being able to pull over and get in my space and talk bulls–t to me, I don't want to hear it," said Cuomo.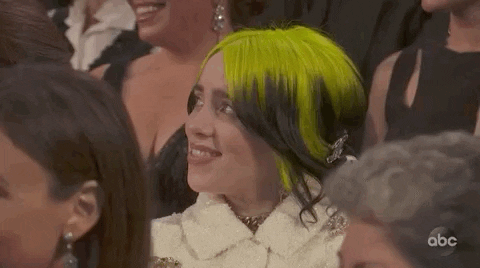 Cuomo said he wants to be able to talk sh*t back to people like this "jackass, loser, fat tire biker," and tell them to "go to hell." He feels he can't do that as a public figure, as it would be all over the news. Maybe like that time he lost his temper at a Trump supporter who called him "Fredo," to which Cuomo responded "I'll f*cking ruin your sh*t" while threatening to throw the man down a flight of stairs.
It sounds like our boy Chris had a game plan for abandoning his current life. He said he's more concerned with living a private life than "making millions of dollars a year," and that he's not worried about letting it go "because I've saved my money and I don't need it anymore."
Um, yeah. If your biggest problem is some guy on a bike pissing you off outside of your *Southamptons* home, I'd say you're doing alright. Go ahead and let those extra millions go, it won't kill you, contrary to rich people's belief.
Cuomo also peppered the fact that he thinks "Trump is full of sh*t" into his rant, which we do love to see.
Today, Cuomo is reeling a bit. He responded to reports of his confessional that he "never meant" what he said, and he's happier than ever at CNN.
"I have never been in a better position, professionally, than I am in right now. They've been so good. They've been so supportive of me in ways I could never have imagined. … I've never had a group of people professionally care about me the way they have shown. I'll never be able to repay them, but I'll try hard to do so. I've never been more grateful. I've never been on a better team."
He added that he's recently renewed his contract with CNN, which probably contractually obligated him not to trash his employer. Just a thought.
We hope Chris feels better soon, that he gets to live his best life, and thrives in peace.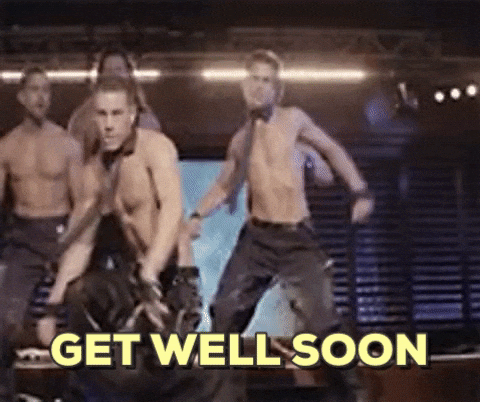 Images: Twitter (1), Giphy (2)