Everything You Should Know About Microblading & The Aftercare
I've written before about the wonders of microblading: the magic treatment behind so many celebs' perfect, make up-less brows. While microblading is slowly becoming more common, the treatment is expensive enough—and permanent enough—that I assumed my microblading days were years away, if they existed at all. Perfectly sculpted brows first thing in the morning were a luxury for the rich and famous—I, who struggles to go a single day without spilling food on my shirt, was not worthy. Cut to: in an exchange I thought maybe I had dreamed, EverTrue Microblading Salon offered me a treatment with their head stylist. I (obviously) couldn't accept fast enough, and two weeks later, I'm confident it's the best beauty treatment I've ever gotten. Read on for details on the procedure, aftercare, and some dramatic before and after shots.
WARNING: Side effects of this procedure may include taking a disgusting amount of selfies, a small obsession with what other semi-permanent treatments could also improve your face, and a general spike in vanity. WORTH IT.
The Microblading Procedure
I got my brows done at EverTrue's Flatiron salon, with their Master Therapist Michelle Wu. (Pictures of her work, and other brow specialists, are available on the salon's Instagram.) Wherever you go, make sure that you look at samples of your stylist's work beforehand, and even speak to past clients if possible. With semi-permanent makeup, there's no such thing as being too careful. While I'd been daydreaming about this procedure for years, I found myself getting nervous the night before. What if I hated it? What if it hurt? Was I crazy for going through with this?

Luckily, both the salon (pictured above) and Michelle herself were incredibly soothing—and it didn't hurt that everyone there, down to the receptionist, had flawless brows of their own. Before diving in to the procedure, Michelle did some tweezing, and we discussed brow shape and color. My brows, as you'll see in a moment, have always been lighter and patchier than I've liked, which meant about 20 minutes spent with my Anastasia brow pencil every morning. They're also lacking when it comes to having a defined shape, or noticeable arch, something that's harder to fake with my particular makeup skills.
After listening to my concerns, Michelle drew in my brows with pencil, showing me exactly where every stroke would go, and what the end product would look like. The first time through, she gave me a very natural look, following the existing shape of my brows and just filling in. On a second draft, I asked her if she could give me more of an arch, even if that meant tweezing my brows further to fake it (it did). She drew it in, I fell in love, and she went off to mix up a pigment that would match my natural hair. Twenty minutes of numbing cream later—and 30-45 minutes of Michelle individually drawing in each "hair" with a tiny, pigment-carrying blade—I was all done. In less than 90 minutes, and with no pain other than a slight soreness toward the end, my brows were complete.
My brows, before and after:


Microblading Aftercare
Honestly, most of my night-before fears about microblading weren't about the process itself; they were about the aftercare. Mostly, I blame this InStyle article, which led me to that my brows needed to be on full lockdown for a week following. No moisture (including sweat), no showering unless you wanted to tempt fate, and don't you dare roll over in your sleep—unless you want to ruin your brows like this author's unfortunate, side-sleeping co-worker did. Obviously, this writer had no malicious intent, but as someone who believes basically everything she reads on the internet, I was pretty f*cking stressed.
After carefully rattling off my concerns to Michelle, she gave me a few pieces of good news. Given improvements in the pigment they use, microbladed brows now only need to stay dry for 48 hours after the procedure—not a full week. And short of sleeping fully on my face, she was very skeptical that I would manage to mess up her work overnight. Phew! That being said, I had still just gotten eyebrows tattooed onto my face, and she was clear that certain aspects of aftercare were non-negotiable. For one week: apply a thin layer of healing balm (provided) twice daily, don't get any product on your brows, and don't apply direct pressure. This means when people see your brows and immediately try to touch them, you back the f*ck away. (Maybe no one in your life will do this. But all of my weirdo friends definitely did).
So yeah, my showering regimen definitely took a hit the following week (I could get them wet after 48 hours, but I was scared of stray body wash or shampoo getting in there). And I may or may not have yelled at my boyfriend every time he tried to kiss me, but every rose has its thorns and all that. It was a slightly annoying week with 3-5 heart attacks that I'd fatally messed up—but I never had, and my brows remained intact.
The Final Results
Finally, I didn't realize how much your brows change in the weeks following the microblading procedure. For the first few days, they were much darker—now, two weeks later, they're almost too light. This is all a normal part of the healing process, as your skin scabs, heals, and grows back, and as the pigment adjusts to your skin. Brows will reach their "final" color 4-6 weeks after the initial process, and just in time for a mandatory touch-up session, where your stylist can fill in any holes, go bigger if desired, and make adjustments to the shade.
I have to say, though, both at their darkest and their lightest in this healing process, my brows look the best they've ever looked. Even my sister, who is skeptical of all beauty treatments that take more than water to remove, was thoroughly impressed. And of all the slight modifications I've made to my appearance over the years—eyelash extensions, laser facials, coloring my hair—it's made the biggest and best difference. Having thicker, filled-in brows gives me the exact boost I sought out with my minimal makeup routine: I look more put-together, and frankly, more natural than I did before.
Me, one week in and feeling myself:

Something about having these permanent (technically, one year to 18 months) brows makes me want to wear less makeup on the rest of my face, too (obviously, the above selfie notwithstanding). While I know these brows aren't actually natural, I feel like they look like they could be—and appreciating a natural look goes a long way toward putting down the eyeliner and taking on the world with nothing more than my fancy new brows. It's boosted my confidence, cut down my morning routine, and flooded my DMs with questions about the procedure. If you're able to make a beauty investment right now, and you're wondering what to go with, run, don't walk, to EverTrue, or your nearest (reputable!) microblading salon.
Images: Alexandru Zdrobău / Unsplash; EverTrue Microblading Salon (2); @evertruesalon, @louisabhaus / Instagram
Sephora's Weekly Wow Has Anastasia Beverly Hills Palettes & Benefit Kits For Under $25
Hey, hey, hey! How are my best girlfriends?! Ready to welcome the weekend with one too many drinks, regretful decisions, and impulsive purchases, I hope. Since it's obviously Thursday, this means you can kick-start your weekend festivities with yet another Sephora Weekly Wow. Everything is half-off, fucking bless, and this week's chosen ones include an Anastasia lip palette, Sephora highlighter palette, and like, other shit you're most definitely going to convince yourself you need. IDC if you're at work or aimlessly scrolling through your Insta feed, start adding these goods to your cart ASAP, so you can take advantage of this weekly deal before other bitches get to it first they sell out.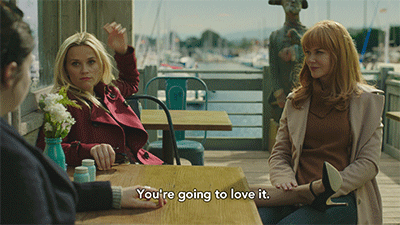 Remember in like, art class, where we'd learn wtf primary colors were and a bunch of other shit I don't remember or use at all in my day-to-day life? Yeah, so, this one-of-a-kind lip palette is basically a paint palette, but for your lips. Duh. It has 18 shades, including primaries, neutrals, and brights, to mix and customize for your own personalized lip colors. Feelin' a bit of nude, pink, *and* orange? Go fucking crazy, because the options are endless. This is perfect for whatever slutty animal you're going to be for Halloween. And, you won't have to buy a matte lipstick for a very long time aka until next week.

Maybe you low-key want Nicole Guerriero's eyebrows, a contour as on-point as Manny MUA's, or long lashes like Jeffree Star's…or better yet, the lashes of someone who's not a racist. IDK, your call. If you've even glanced at social media in the past like, five years, you'd know at least one of the aforementioned people simply because YouTube is making beauty influencers richer than we can fucking imagine. This limited-edition exclusive kit comes with five must-haves, each item handpicked by your fave beauty vlogger. It includes a brow kit, bronzer, roller lash, and more.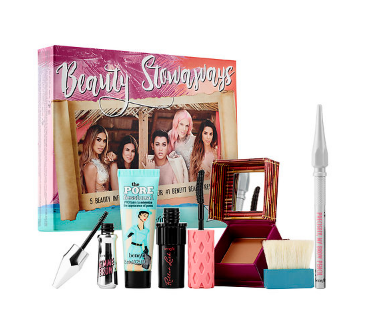 This palette basically does all the work for us. Instead of having to search around the world and back for the perfect concealer, bronzer, and highlighter, these shades were created with different depths and undertones to go with every skin tone. From light to deep, the four shades will help you achieve the best contour you never thought you'd see.

And since Sephora is so fucking nice, they knew we'd need the perfect contour brush to go hand-in-hand with a bomb contour palette. This double-ended brush allows you to apply product super easily without fucking it up and blend seamlessly thanks to the high-quality synthetic fibers.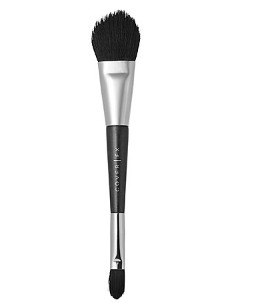 A picture speaks a thousand words, am I right? So, I mean, just LOOK AT THIS FUCKING PALETTE. It's like, heaven-sent and the color scheme alone makes me want to buy it just to buy it (as I do with most things). The palette features three lightweight, buildable cream highlighters and two *high-shine* top coats to make your face look like goddamn sunshine. The combination of warm and cool shades allows you to layer or wear alone for a natural highlight or v dramatic shine.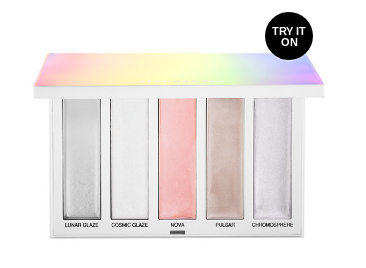 The multipurpose moisturizer is honestly everything we need for this season and frigid winters to come, so our faces don't dry tf out. It not only hydrates your face without having it feel like a grease ball, but it's also designed with an anti-aging formula to prevent discoloration and wrinkles. The avocado, sunflower, and fruit oils work together to make any sensitive skin type feel v soft for up to eight hours a day. Ugh, amazing.

Stop Everything, Sephora's Weekly Wow Sale Is About To Make You Go Broke
There's literally nothing I love more than sales and coupons because I'm a broke bitch I like to say I'm financially savvy. So when I hear Sephora just changed the game, and my life as I know it, with an insane never-been-done-before sale, you best believe I'm first in line for that shit. Before I go into the juicy details and break this down for you, take this as my fair warning: You will go broke and die.
Just last week, Sephora announced their brand-new weekly sale on their Instagram account called the "Weekly Wow Sale." How original, I know. Every Thursday, the praised beauty brand will (hopefully) announce new freebies you can get your hands on and which bestselling products and worshipped brands are on sale for up to 50 percent off. No, I didn't stutter, nor did I make a typo. 50. Percent. Off. I choked, too. I know what you're thinking, there's no fucking way all this makeup is going to fit on your already-cluttered vanity. Make it work, damn it.

But, WAIT, there's a slight catch (as fucking usual). These deals are only good for 7 anxiety-ridden days until a new sale is announced, or until supplies last. Sooo start setting multiple alarms on your iPhone now, because this shit will def sell out ASAP. With last week being their first of the sale, the theme was palettes. If this is anything like a preview for future Weekly Wow's to come, we're in for a fucking ride. I'm talking huuuge brands including Anastasia, Tarte, and Stila that had select palettes for like, $20-$25. I'd tell you to buy them like, yesterday but, guess what. They're all sold out already.



Bitches.

If you couldn't get your hands on any this week, it's fine. You still have time for other ridiculous deals because the Weekly Wow Sale will be happening every Thursday until November 1. Woosah, betches. As if we needed another reason to love Thursdays—Thirsty Thursdays, happy hour, and now this. Def the new Saturday, am I right? Be sure to have your AmEx ready and check Sephora's Insta and beauty offers page every Thursday to see which fave products are on sale. They stole our heart, they have all of our paycheck, and now this?! Ugh, Sephora just take our soul while you're at it.