7 Amazing Beauty Products You Can Buy On Amazon
By now you're probably well aware that you can get just about anything on Amazon. Wine, face masks, food—you name it, Amazon delivers it to your doorstep. To add to your addiction, we've scoured the ecomm giant for the best Amazon makeup products. The only thing better than getting a vibrator delivered to your door without facing a cashier is the ability to get a same-day mascara delivery when you don't have time to stop at Sephora. Some are best sellers and some are just the fucking best, but regardless your face will thank both you and our guy Jeff Bezos.

Whether your eye bags are giving away the fact that you're hungover AF or you have serious period pimples popping up all over your face, NYX's Professional Makeup Concealer's creamy consistency will cover all of that. It's no wonder it's an Amazon makeup best seller—betches can't get enough of covering up their poor life choices and unfortunate hormonal acne.

The only thing worse than taking off waterproof mascara is trying to take off waterproof mascara with wipes that don't actually remove waterproof mascara. Thankfully for your lashes, wallet, and sanity, you can get Neutrogena's excellent wipes delivered to your front door. They work like a charm.

Too Faced's Better Than Sex Mascara is definitely better than the shitty sex you had with your ex-fuckboy. But you know what's better than the mascara AND subpar fuckboy sex combined? TWO Better Than Sex mascaras: the OG and the waterproof version. You can get the full size regular mascara and travel size version of the waterproof mascara right now on Amazon, and on sale no less. Using the waterproof to seal in the regular mascara will leave you questioning why you ever settled for lame mascara and lame sex.

Blending L'Oréal's Lumi Glow Amour Boosting Drops on your cheek bones is like dropping pixie dust into your foundation. It makes your cheeks shimmer, and the liquid drops blend a better than most powder highlighters.

Everyone needs a super-pigmented liquid matte lipstick that will last all night—no matter what activities you choose to partake in. That's why you need to get Lime Crime's Velvetines Liquid Matte Lipstick delivered to your doorstep ASAP. The best part is that Lime Crime's velvety texture won't cause the lipstick to peel or dry out your lips (*glares at Kylie*).

The fairy godmother of highlighters, Anastasia Beverly Hills' Sun Dipped Glow Kit is the answer to all of your highlighter needs. It'll have you looking like a bronzed goddess even in the middle of this fucking godawful winter.

Another Too Faced product made the list solely because, well, this foundation is the absolute tits. The amount of coverage this foundation gives without looking cakey is unparalleled. The best part? Its texture is still lightweight enough (and oil-free) so that it's suitable for those with acne-prone skin. Blessings.
Images: Jazmin Quaynor/Unsplash (1); Amazon (7)
Betches may receive a portion of revenue if you click a link in this article and buy a product or service. The links are independently placed and do not influence editorial content.
Sephora's Weekly Wow Has Anastasia Beverly Hills Palettes & Benefit Kits For Under $25
Hey, hey, hey! How are my best girlfriends?! Ready to welcome the weekend with one too many drinks, regretful decisions, and impulsive purchases, I hope. Since it's obviously Thursday, this means you can kick-start your weekend festivities with yet another Sephora Weekly Wow. Everything is half-off, fucking bless, and this week's chosen ones include an Anastasia lip palette, Sephora highlighter palette, and like, other shit you're most definitely going to convince yourself you need. IDC if you're at work or aimlessly scrolling through your Insta feed, start adding these goods to your cart ASAP, so you can take advantage of this weekly deal before other bitches get to it first they sell out.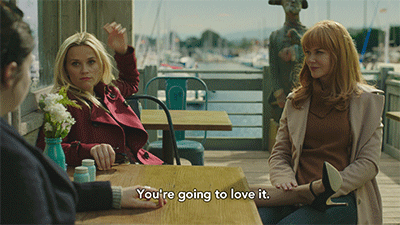 Remember in like, art class, where we'd learn wtf primary colors were and a bunch of other shit I don't remember or use at all in my day-to-day life? Yeah, so, this one-of-a-kind lip palette is basically a paint palette, but for your lips. Duh. It has 18 shades, including primaries, neutrals, and brights, to mix and customize for your own personalized lip colors. Feelin' a bit of nude, pink, *and* orange? Go fucking crazy, because the options are endless. This is perfect for whatever slutty animal you're going to be for Halloween. And, you won't have to buy a matte lipstick for a very long time aka until next week.

Maybe you low-key want Nicole Guerriero's eyebrows, a contour as on-point as Manny MUA's, or long lashes like Jeffree Star's…or better yet, the lashes of someone who's not a racist. IDK, your call. If you've even glanced at social media in the past like, five years, you'd know at least one of the aforementioned people simply because YouTube is making beauty influencers richer than we can fucking imagine. This limited-edition exclusive kit comes with five must-haves, each item handpicked by your fave beauty vlogger. It includes a brow kit, bronzer, roller lash, and more.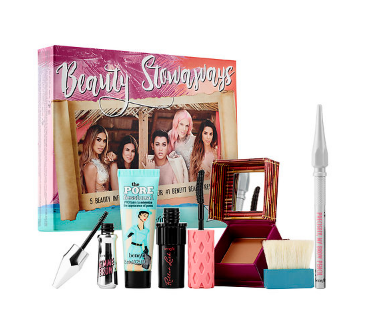 This palette basically does all the work for us. Instead of having to search around the world and back for the perfect concealer, bronzer, and highlighter, these shades were created with different depths and undertones to go with every skin tone. From light to deep, the four shades will help you achieve the best contour you never thought you'd see.

And since Sephora is so fucking nice, they knew we'd need the perfect contour brush to go hand-in-hand with a bomb contour palette. This double-ended brush allows you to apply product super easily without fucking it up and blend seamlessly thanks to the high-quality synthetic fibers.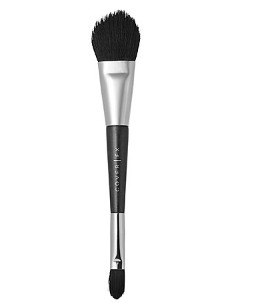 A picture speaks a thousand words, am I right? So, I mean, just LOOK AT THIS FUCKING PALETTE. It's like, heaven-sent and the color scheme alone makes me want to buy it just to buy it (as I do with most things). The palette features three lightweight, buildable cream highlighters and two *high-shine* top coats to make your face look like goddamn sunshine. The combination of warm and cool shades allows you to layer or wear alone for a natural highlight or v dramatic shine.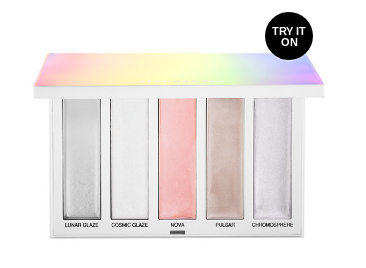 The multipurpose moisturizer is honestly everything we need for this season and frigid winters to come, so our faces don't dry tf out. It not only hydrates your face without having it feel like a grease ball, but it's also designed with an anti-aging formula to prevent discoloration and wrinkles. The avocado, sunflower, and fruit oils work together to make any sensitive skin type feel v soft for up to eight hours a day. Ugh, amazing.