IVF Is Hard AF & I'm Glad Amy Schumer Isn't Afraid To Say It
Amy Schumer recently posted about her experience with IVF and freezing her eggs. Spoilers: it f*cking blows. I did the same process in November when I froze my eggs—when you freeze your eggs, you're undergoing the same hormone injection process as IVF—and it was one of the hardest things I've ever had to go through (and that's coming from a stage IV cancer patient). And it was only two weeks! There is such a stigma around women and anything to do with children already. If you have trouble conceiving, there's something wrong with you. If you don't want kids, you suck. If you can't breastfeed, the way you raise your child, etc, etc, etc. Women are constantly getting sh*t on in the fertility department for absolutely everything. Maybe it's because of this that women, especially famous women, just don't talk about IVF very often. In fact, a bunch of celebrities now hide their pregnancies and children just to get some privacy away from all of society's opinions, and I don't even blame them.
But look. IVF or egg freezing is really, really hard. And it's hard when you're a nobody and it's hard when you're Amy Schumer. Which is why I was honestly really glad when Amy posted this super real photo:
That bruising on either side of her stomach are from the daily injections to get your ovaries bigger than grapefruits (SERIOUSLY) to release a ton of eggs at once. Amy wrote that she's "feeling really run down and emotional" and is only a week into her injections. Girl, been there.
For the record, the injections are insanely brutal. I ended up with three daily injections that I couldn't do myself, so I went to the clinic every single day. At first, it's like, "Yeah it sucks getting shots every day", but then you go about your business and it's NBD. But then things change—and quickly. By day three, you're starting to bloat, you're super emotional, and your sensitivity increases. And then it just landslides. What's worse than getting three injections a day, you ask? Doing it when your skin feels raw and every needle feels like a white-hot electric nerve. You're also getting an invasive ultrasound with what feels like a f*cking dildo and blood work almost every day. And even better? One of the injections burns like the fire of a thousand suns straight into your soul. F*CK Menopur, guys.
I looked four months pregnant, I was so sick I couldn't get off the couch, I could barely eat, and everything in my whole body hurt. The hormones also make you feel insane. It feels like torture, and then you just go back every day for more. By Day 10, I was too fainty and lightheaded and sick to drive, so I had a friend take me every day. My veins receded from all the blood draws. On day 11, they did the ultrasound and barely touched my giant grapefruit ovary, and I still started sobbing hysterically because it hurt so bad (I was that sensitive). On day 12, I told the doctor that I was going to kill myself or her or both of us if she didn't trigger me (an injection that releases your eggs so that they can harvest them) that day. Day 13, a celebrity I love (that I'm not going to out for being at the fertility office) saw me essentially throwing a tantrum like a toddler before my injections, but thank GOD that was my last day.
And the worst part? No one warns you about this part of it. Probably because they don't want to scare you. It's similar with my cancer treatment. The oncologist told me that the meds work and I won't be that sick from chemo. Has she ever done it? No? Then you don't get to say that. (And btw, I'm totally sick from chemo and they can't give me any more meds, hi.)
Bottom line, it's important that we talk about this and that women who go through this process understand that it sucks for all of us and you're not alone. That's why it's really cool and important to see someone like Amy Schumer be so vulnerable and admit how hard it is. It really did break me, even though the process takes a relatively short amount of time. I also learned that it's a really good thing I'm just a writer and not like, someone with government secrets, because I assure you, I would crack immediately at the slightest discomfort.
More celebrities being honest and upfront about the difficulties women go through when trying to conceive helps all of us feel less alone. Being a woman is really hard and can suck in a lot of ways, but it's comforting in a weird way to know that even the rich and famous have these same issues.
Good luck with your egg harvest, Amy! And once again, F*CK Menopur.
Images: DFree / Shutterstock.com; amyschumer / Instagram
Will 'Growing' Change Your Mind About Amy Schumer?
If you're on this website, you likely have a well-formed opinion on Amy Schumer. Over the past five years, Schumer has swung wildly in the court of public opinion. We loved Trainwreck—then we remembered some of her early jokes about Hispanics. We love how real she is on Instagram—but find her Twitter presence problematic. We love Amy Schumer the feminist, but as a white feminist, we're still eager to see her overcome past blind spots.
Schumer's new comedy special, Growing, doesn't quite feature a woman reborn, or cleansed of past imperfections. But it does, aptly, feature a Schumer who's well on her way to growing up. The Schumer in this special—now both married and heavily pregnant—retains a lot of her classic irreverent attitude toward sex, drinking, and bodily functions. But whether it's due to past criticisms or personal growth, that attitude is underpinned with a genuine desire to do these topics justice. (Well, maybe not the drinking so much.) Obviously, the best way to decide how you feel about Schumer is to go watch the damn thing (or at least, like, turn it on and scroll through Instagram while it plays in the background). But short of that, here's a highlight reel of sensitive subjects Schumer covers in Growing—and notably, what she chooses not to touch.
On Race
If the lesson we wanted Amy Schumer to learn was to stop making jokes based on racist stereotypes, and also to make her brand of feminism a hair more inclusive, I'd say she succeeded. The first mention of race in this special is an off-hand comment about women asking for tampons "leaning in as though they're about to say something racist." She follows with the punchline: "and whatever race you thought I meant, that's your problem." To me, this seems like a perfect level of engagement with race for Schumer: it acknowledges that racism is alive and well (likely, within her audience), mocks the specific physicality that accompanies racist remarks made in social settings, and stops just short of actually sharing the content of a racist comment or stereotype on stage. I will happily call that progress.
The second comment on race comes in citing sexual assault statistics for women. She notes that one in three women will be sexually assaulted in their lifetime, then adds that for women of color and trans women, that statistic looks even worse. Yes, it's a footnote on a joke, not a full-throated roar on the importance of intersectional feminism. But the fact that it's included tells me Schumer is listening, and learning—and even if she's not, I'm just glad it was included.
Also, loving the continued activism on her page:
On Politics
Among the criticisms I listed earlier, Schumer also got in slight trouble back in 2016 for making jokes about Trump. Apparently, a group of fans left her show in Tampa after she dared to call POTUS a "monster." (I mean…where is the lie?) Obviously, this is not an aspect to Schumer that I take issue with—and in fact, I was curious to see if she'd go in even harder. While she mostly leaves politics out of it, the comments she did make affirmed that she is still, to use the technical term, hella liberal. Here were a few of my favorite comments.
On Colin Kaepernick: "I think there are only two reasons you should get down on one knee, if you're a guy. If you're a player in the NFL, and to eat my pussy."
On Brett Kavanaugh:* "People criticized me . They were like, 'that was irresponsible, you're pregnant.' And I was like, 'well that's why I went down there', you know? I want to be able to tell this kid I did everything I could, you know? And D.C., I heard, has the best cocaine." 
*ICYMI, Amy Schumer and Emily Ratajkowski went to D.C. to oppose Brett Kavanaugh's appointment to the Supreme Court and both were arrested.
On #MeToo: "I don't know what I'm having. I hope it's a girl. But really just because it's such a scary time for men."
Also, this:
On Her Husband
This may seem odd to include on a list of "touchy" topics, given that, unlike race or politics, Schumer's never been in hot water for her choice of husband. But my favorite moment of the special—and the one that, for me, marked the most personal growth for Schumer—comes about 20 minutes in, on the subject of her husband, Chris Fischer. "I knew from the beginning that my husband's brain was a little different from mine," she begins. "And about—" she stops, and shakes her head. "I have to start this over," she continues, "because I really want to get this right. Because I love him very much."
Her husband, she reveals, has been diagnosed with autism spectrum disorder (ASD). Schumer talks about their courtship, sharing early moments when she recognized his mind worked differently, before he'd received the diagnosis. These were not, in any way, moments that created doubt for her, or somehow lessened his ability to be a good partner. In fact, she says the same characteristics that "make it clear that he's on the spectrum" were the ones that made her fall "madly in love" with him.
Personally, I love the fact that she explicitly discusses his diagnosis, and love even more that she doesn't shy away from describing that he is, in fact, different. And that that difference is precisely why she loves him. The moment where she pauses, and starts over, felt to me like seeing personal growth happen in real time. She had a moment where she recognized she was entering a sensitive topic, that this topic concerned a group of people she was not herself a part of but very much wanted to show the appropriate respect to, and that, in order to discuss it at all, she would have to do it exactly right. If Schumer applies this same care to all of her comedy going forward, I think she'll fare better with her critics, and frankly, make more inspiring comedy.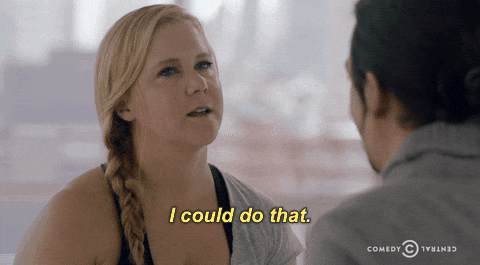 As an hour-long comedy experience, I loved Growing: I laughed a lot, gagged only a little (pregnancy is real sh*t, people!), and came out feeling a personal connection to Schumer that I hadn't before. As a referendum on Schumer's character, I'll say this. If you've been disappointed by Schumer's missteps, and wanted to see evidence that she's becoming more self-aware in her comedy, you'll find it in Growing. If you wanted an apology tour and a public renunciation of her entire comedy career, not so much. Beyond the content I highlight above, she talks about her difficult pregnancy, the joys of new period technology, and why she's glad she waited to get married. It's honest, a little gross, and felt like the comedy of someone halfway between where I am now and where I'd like to be in 10 years. In other words, someone growing, if not quite grown up.
Images: Instagram (2); Giphy
'Green Book' Director Peter Farrelly Has A Gross Past You Need To Know About
Last night was, as Tina Fey so aptly put it, the "1 millionth Academy Awards." And before I dive into all the things I hate about Peter Farrelly, I want to reflect on the actual show. Before watching, I'd been planning on writing a piece on how little people cared about the Oscars this year. From the host drama to the onslaught of white male nominees, the Oscars have been more exhausting than exciting, and I was ready to declare the whole thing cancelled. Honestly, though, I had fewer complaints about last night's show than I expected. Yeah, it was still boring—but this year, at least it seemed like they were trying to appeal to people below the age of 85. And it didn't hurt that it was peppered with wins I actually agreed with (Ruth Carter! Olivia Colman!), plus a Gaga-Cooper thirst fest for the ages.
i think i finally understand heterosexuality pic.twitter.com/txsOxWOSr2

— E. Alex Jung (@e_alexjung) February 25, 2019
By the end of the night, though, my one complaint about the evening was crystal clear. Peter Farrelly, director of Green Book, standing on that mother*cking stage with a Best Picture award yelling about "the truth about who we are." Well, since he's so passionate on that point—I'd like to share with you the truth about who he is, in all his d*ck-flashing, sexist glory. (Sorry gang, I know it's early on a Monday to be reading about d*ck-flashing. Here's another Gaga meme to make up for it.)
Let's start simple: with Peter Farrelly's IMDb. Before winning Best Picture last night, Farrelly directed fine feature films like Dumb and Dumber, Dumb and Dumber To, There's Something About Mary, Fever Pitch, Hall Pass, The Heartbreak Kid, and Shallow Hal. I list all these movies to show you that I'm not just cherry-picking bad examples from an otherwise illustrious career: as far as I can tell, Green Book is among Farrelly's very first forays outside of the "gross dude humor" genre. To illustrate my point: the movie you're most likely to have seen from this list is There's Something About Mary, and you probably remember it as "that movie where Cameron Diaz puts jizz in her hair."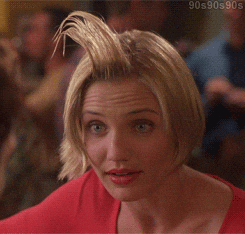 Now, it's not just that I take issue with gross dude humor generally—I'm sure there's a time and place for it. (Somewhere! Just far away from me.) But Green Book tells a true story, which means there are people who can (and did) object to how they are represented. The story, for those of you who don't know, is that of a white man driving a black musician through the American South in the '60s. (I'm paraphrasing obviously, but TL;DR, racism ensues.) And you would kind of hope that the director telling this story would have demonstrated things like sensitivity, empathy, or real human curiosity with his body of work. Instead, we have the director responsible for Shallow Hal. (Not totally unrelated side note: In 2018, Amy Schumer was criticized for her movie I Feel Pretty—because people said it was too much like Shallow Hal. But sure, let's give that director an Oscar.)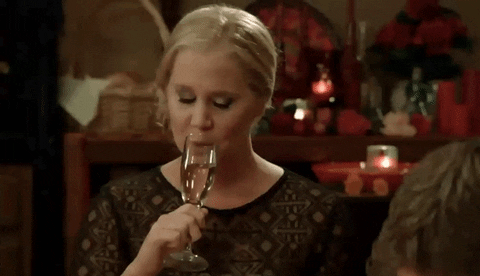 Moving on to the really fun stuff, by which I of course mean accusations of sexual harassment. A few months back, The Cut uncovered articles from 1998 detailing Farrelly's penchant for tricking people into looking at his penis on set. Newsweek describes the brothers' teamwork here (yes, sadly there are two of them, and they used to harass people together!):
Bobby, 40, is the straight man, all innocence as he lays the trap. Then Peter—lankier, edgier and a year older—delivers the coup de grace. You may think you're going to be examining a mysterious blotch on Peter's torso, or checking out his new watchband. The reality is a good deal more shocking.
Ha! Ha! How FUNNY! To think you're leaning in to see a new watchband (a request I would already refuse!) and then to have a PENIS thrust in your face. Truly, you can see the comedic genius that brought Shallow Hal to life in the way this man lives his life—every moment is a canvas, waiting to be painted with a d*ck joke at a woman's expense.
Should you be eager to say this was a one-time thing, please know that Farrelly estimated to the Observer that he's done this "easily 500 times," and, in a more reflective moment, volunteered the following quote: "I don't like it when they laugh at my penis…But I do like it when they stare." 2019: Another day, another man with a pathological need to have his d*ck be viewed by human eyes.
Let me be clear: I have not seen Green Book, and I don't intend to. Frankly, the film had enough going against it even without Farrelly's stellar reputation: the (white) lead actor used the N-word after a screening, the writer had Islamophobic tweets uncovered (even though one of the lead actors and Best Supporting Actor winner for this film, Mahershala Ali, is Muslim!!!), and relatives of the film's subject have openly objected to the film's depiction of events. It's really just a fun little cherry on top that the director used to Louis CK actresses during the casting process. (And yes, Louis CK is a verb now.) While Farrelly has since apologized, it's just such a shame that, after a relatively progressive night, the Oscars had to revert to doing what they do best: rewarding those who do the most to hold the industry back.
Images: Twitter; Instagram; Giphy (2)
The 8 Realest Women To Follow On Instagram
Celebrities are always celebrated when they do shit that the rest of us get a lot of crap for. For example, when Jennifer Lawrence screams "where's the pizza?" she gets turned into an viral sensation and asked about it on daytime television. When I do it, I get banned from ordering on the Domino's mobile app. Given the fact that celebs are considered way more likable when they keep it "real," you'd assume that they'd be a little more relatable on social media. Instead, they use their massive platforms to try to sell sports bras to us peasants. That said, there are some celebrities who don't suck on Instagram, and we need more of them. Here are the celebrities who actually, honestly, truly keep it real on social media and who are worth a follow.
1. Chrissy Teigen
I mean, duh. Chrissy Teigen's real AF Instagram is the reason we all love Chrissy Teigen. She's always transparent and hilarious. Like, when she did a hair roundup of her Met Gala look when she didn't go to the Met Gala, instead of just desperately posting selfies and old outfit pics like the rest of the celebrities that didn't go. Most people think that social media was created for a bunch of nerdy college kids to talk about hot girls on the internet, but we all know it was solely intended for Chrissy Teigen.
2. Anna Kendrick
Anna Kendrick's Instagram has like, the perfect ratio of red carpet photos to shots of her posing awkwardly in front of kind of funny scenes in sweatpants, with a solid few celebrity cameo selfies sprinkled in. When it comes to relatable social content, she practically invented it. She's always actually relatable without forcing it.
3. Jordyn Woods
Being best friends with Kylie Jenner puts like, a lot of pressure on your social media game. I don't know for sure, but I'm assuming that most days go like this: Jordyn taking nine million photos of Kylie, and then Kylie giving Jordyn 30 seconds to turn out some lewks and hopefully finding a pic that perfectly captures her best angles for the 'Gram. It's a job that I bet nobody could do but Jordyn Woods.
Peep that caption. THAT is how you caption a photo. None of this "nature is so beautiful" bullshit.
4. Rihanna
In the least surprising news you've heard since learning about a giant sinkhole in Washington DC that's trying to eat the White House, Rihanna has made this list. RiRi is the queen (or are we calling her the priest now or something? IDK) of everything, and that includes Instagram spamming. When she looks good—which is always—she posts like, 45 pics in a row and is Unapologetic AF. (See what I did there?) Sometimes she skips the caption, sometimes it's a few words about how she knows she slays everything, and sometimes it's Cardi B lyrics. She wins.
5. Catherine Giudici Lowe
For a product of a television show that typically breeds FabFitFun unboxers and nothing more, it's kind of amazing that Catherine Giudici and Sean Lowe are so funny on social media. Their kids are adorable AF and I somehow never get tired of seeing Catherine's content.
6. Kehlani
A pretty good way to see whether or not a celeb is fucking with you through their social media game is to assess their sponsored content. Like, how believable is it? Are they trying to get you to buy some shitty sunglasses so they can get a cut? Or are they trying to sell you some kind of appetite suppressants to break the internet? Kehlani's #sponcon always has a mission, so you know her IG is real. Every time she posts a Fashion Nova outfit, the check goes to an LGBTQ charity instead of just to her personal account.
7. Amy Schumer
It's kind of impossible to scroll through Amy Schumer's Instagram without picturing her screaming "KIM, TAKE MY PICTURE" at her sister for every photo. Although she basically makes a living off of shitting on celebs who take Instagram seriously, homegirl's still gotta come up with a caption that tags her glam squad when she attends press events, and she does usually get creative with it in the process.
8. Amber Rose
I'll be honest, I unfollowed Amber Rose on Instagram because I don't find her posts extremely compelling (too many kid pics if you ask me); that said, I can certainly acknowledge that she keeps it 100. (Are people still saying that?) When I think of people who post pics of their butt, being like "here's my butt" rather than trying to think of some pseudo-motivational caption or like "check out my new haircut", Amber comes to mind immediately. I respect her honesty. Her bio literally reads "I'm not a Hoe I'm a Hoé cuz I'm Classy." Inconsistent capitalization aside, I love that. Sorry Rih, but Amber Rose is the definition of unapologetic, and I think that years from now, feminist literature will mention her work to reclaim the word "hoe" from its misogynistic roots.
Honorable mention: Cardi B
Cardi B clearly takes the cake for the realest celebrity Instagram account. I know she has returned to Instagram after deleting it following a fight with Azealia Banks, but the 12 posts she's shared since aren't her true Insta style. I'm going to stay hopeful here, though. She'll be back for real soon, prob.
Amy Schumer Is Married To A Guy We Didn't Even Know She Was Dating
I actually can't believe I'm typing this right now, but Amy Schumer is married. Like, there was a wedding and people came and now she has a husband. I need to say it again: Amy Schumer is married. Sorry, I'm still working on collecting my thoughts, as you can tell. While we're still living our trash lives like her character in Trainwreck, Amy tied the knot on Tuesday with Chris Fischer in Malibu. If you didn't even realize she was in a relationship, join the club.
The wedding came just three days after the first public confirmation of their relationship, when Amy posted a picture of the two of them kissing on Instagram. The photo was most likely taken at Ellen DeGeneres' 60th birthday party, which I really feel like I should've been invited to, but whatever. Amy and Chris have only ever been seen in public together twice, once at a dinner last fall, and once in January when they attended a taping of Saturday Night Live. Basically, they did the relationship version of how Kylie did her pregnancy: super secret, with no social media, and then BAM. Amy was previously dating Ben Hanisch, who she met on a dating app. So basically, you won't marry the dude from Tinder, but you might marry the dude after the dude from Tinder.
So because we've had so little time to get oriented, here are five important things to know about Chris Fischer, the guy Amy Schumer is married to. (Still sounds weird.)
1. He's A Chef And Cookbook Author
Tbh Amy might only be with him for his cooking. He won a James Beard Award (like, super prestigious) for his cookbook The Beetlebung Farm Cookbook: A Year of Cooking on Martha's Vineyard, which sounds bougie AF and we're into it. This is 2018, so it's only right that a man cooks for a woman every once in a while. Or all the time #gendereequality.

2. He Grew Up On Martha's Vineyard
Is it just us, or does growing up on a tiny island 100 miles off the coast of Massachusetts have to mess you up in some way? Chris' family has been living on the Vineyard for 12 generations, and I'm no genealogist but that has to be what, like 1,000 years? I really just need to know, does this Vineyard have a lot of wine?

3. The Obamas Love His Restaurant
Fischer's restaurant Beach Plum is located on Martha's Vineyard, and it's attracted attention from some pretty A-list guests. The Obamas are reported to be repeat customers, so like, goals. If we're ever just casually on Martha's Vineyard, we'll make sure to stop by and hopefully catch a glimpse of Amy digging for clams out back.

4. His Sister Is Amy's Assistant
Reportedly, Amy Schumer's personal assistant is Chris's sister, which probably explains how they initially met. Okay, but isn't that weird? Like, is this poor girl responsible for scheduling their date nights? Does she see all their emails? It's like kind of cute that they met that way, but his sister is probably trying to get the fuck out.

5. He's A Crazy Family Person
Be prepared for Amy to have like, six to nine children, because Chris is definitely a big family kind of guy. He has said that growing up, it wasn't uncommon for as many as FORTY family members to gather for a normal lunch. Like, please pause for a second and think about that. I barely have 40 people I would ever eat lunch with, let alone 40 people that I'm actually related to that are all in the same room at the same time. My mind is blown. His family also had a set dinner time at 6:30 every night, which is just a little too stable for me. Where are his daddy issues??

So like we obviously wish Amy and Chris the best with their marriage, even though it's extremely rude that they didn't give us more advance notice. Next time, please just send us a save the date! And also an invitation, and a plane ticket to wherever the wedding is, and a hotel room, and yes we will be crashing the wedding.
Images: Shutterstock; @amyschumer / Instagram; Giphy (5)