Could One Of These Women Be The Next Vice President?
Welp, after a truly wild primary season that started with approx. 666 thousand candidates of various backgrounds in the running, we have narrowed our option down to the old, white, Christian dude. What a breath of fresh air!
No matter your opinion on the man, Joe Biden is very likely to be the Democratic nominee for the 2020 presidential race, and humanity will be in much better shape if he beats Donald Trump. The good news is, Biden still has the opportunity to pick an exciting running mate.

Biden has already promised that he would be picking a woman as is vice-presidential nominee, both as a concession to disappointed progressives and to balance out his relentless straight-white–cis-maleness. Picks are typically announced around late June or July in the run-up to the Democratic National Convention (postponed to August this year), but given the extraordinary times and a campaign that could use a real shot of enthusiasm, we wouldn't be surprised if the second name on the ticket drops sooner than expected.
Here are some amazing women on the shortlist: 
Kamala Harris

Harris and Biden may have butted heads during the primary debates, but that's all in the past. Harris was quick to endorse Biden early on,  sparking early theories that she may top his VP shortlist. The California senator and former attorney general has name recognition, experience, and brings diversity to the table.
Plus, while she's seen as a somewhat progressive pick, a lot of her politics are actually pretty moderate. For Biden, she could be the best of both worlds. Biden ran on being able to secure the Black vote during the primary, and having Harris as his VP could help him solidify that same strategy in the general election. Plus, Harris had a close friendship with Biden's late son Beau — the two worked together frequently as attorneys. general.
And let's be real, she'd add a much needed ~cool~ factor to Biden's, uh, pretty straight edge image.
Elizabeth Warren

Liz! Liz! Liz! Warren and Biden certainly disagree on some things, but this could actually work in their favor. Warren is seen as a progressive, and Biden is seen as a moderate/centrist. If Biden wants to bring in Dems who are further on the Left, picking Warren as his VP could be a smart move. Plus, she has a plan for everything, and could be a very effective VP. Also, after endorsing Biden with a video, Warren told Rachel Maddow that she would say "yes," to the question of whether or not she would accept the role of VP from Biden.
Judging by the complete lack of hesitation in her answer, it seems like something maybe she had already thought about. Makes ya think…
Stacey Abrams

Abrams gained national attention in 2018 when she ran against Brian Kemp for the seat of governor in Georgia. The election was pretty controversial, since Kemp was Secretary of State at the time, meaning he got to oversee an election he was running in, something one could call a conflict of interest. Kemp ended up winning by a small number of votes, but that's a whole other story. Abrams caught the attention of many Americans as she came close defeating Kemp in the red state of Georgia. She's a captivating candidate, and she is a woman of color, which would, again, help with Biden's saltine cracker image.
Amy Klobuchar

Klobuchar was quick to drop out of the race and endorse Biden back when Bernie was the frontrunner, making us wonder if she is working to get that VP spot. She and Biden also make sense as a team. They're both moderates, yet they appeal to different demographics. Klobuchar has that Midwest vibe that does well with…Midwesterners, and liberal women across the country. She's got a real moderate feminist energy, which appeals to white moms, AKA a big part of the voting pool. She's well-liked amongst Dems, and people seem to enjoy her performances at debates. Especially her one liners that I am convinced she learned how to formulate at a $400 week long stand up comedy class at Caroline's on Broadway.
Gretchen Whitmer

Who? You may not recognize Whitmer's name right away, but she has been in the news a lot lately. As the current governor of Michigan, she is receiving some criticism for her very strict measures for combatting COVID-19. People are pissed tf off about it, but as the saying goes…all press is good press. Plus, the main people she is pissing off are Republicans, so it could potentially gaining her some brownie points with Dems. She is def establishing herself as a woman in power who stands her ground, and there's something to be said for that.
WILDCARD: Michelle Obama 

Truly the only thing that could save 2020. And it's not just pundits and stans fantasizing over a Michelle Obama vice presidency — the Bidens can't resist the idea either.
"I'd love it if Michelle [Obama] would agree to it. I think she's had it with politics. She's so good at everything she does. That would be wonderful," @DrBiden says when asked if the former first lady would consider being Joe Biden's running mate. https://t.co/tAOTzVqh4T pic.twitter.com/DShgiFmj9D

— New Day (@NewDay) April 24, 2020
Jill Biden, wife of the presumptive Democratic nominee, said she would "love to see" former First Lady Michelle Obama join her husband's ticket if she would agree to it. The former Vice President himself said he'd appoint Obama "in a heartbeat" but that he doesn't "think she has any desire to live near the White House again."
Well if Joe Biden doesn't pick a woman, after all, it's safe to say I have no desire to live near America again.
Images: Getty; Giphy
Here's How The Democratic Nomination Actually Works
The primary elections have just begun and I've already aged 46 years as a result. If the Iowa Caucus taught us anything, it's that it's time to nap for the next 25-50 years the Democratic process can sometimes be a hot mess.
Much like when you and an acquaintance keep forcing small talk and suggesting you get lunch whenever you run into each other, parts of the primary election process have us asking: why are we doing this?
First of all, this whole ~delegates~ thing is p confusing and nonsensical. As we saw with Iowa, a candidate can win the popular vote but still end up with fewer delegates than another candidate, as was the case for Senator Bernie Sanders. It seems wrong that someone with the most votes can lose, which is also how we ended up with Donald Trump as president after he lost the popular vote but won the electoral one. You live, you learn, right? Oh, we didn't? F*ck.
In order to secure the nomination, a candidate needs to receive 1,991 delegates. By the end of February, there are still a lot of states to go — some with a lot more delegates to give out.
But with so many people in the race, some are growing concerned that no one will receive all 1,991 delegates needed for the nomination, and then the nominee will have to be chosen through a *~*contested convention.*~*
IMO, this system is outdated and needs to be adjusted, but until then, we are unfortunately stuck with it this time around. So, it's probably best we know exactly how it works, so we can have informed opinions on what needs to be fixed in the future.
Without further ado, I will break down how the delegates system works, why a contested convention might be necessary and how it will work, and then I will proceed to scream into my fourth cup of coffee of the day.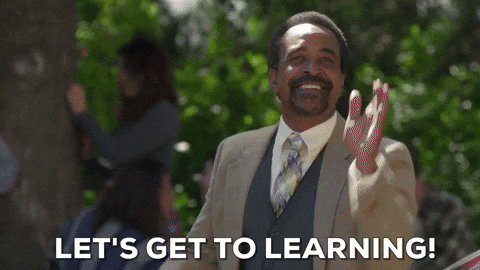 Let's talk about these delegates
Delegates are representatives who cast votes on their state, district or territory's behalf for the nominee at the Democratic National Convention, which will be held in Milwaukee on July 16th.
There are 3,979 delegates. A candidate needs 1,991, a majority, to secure the nomination. There are also 771 superdelegates, but we'll get to them later.
Delegates work differently in each state, because why make anything simple and comprehensible? Much like Democratic policies, Democratic primaries aren't a winner take all situation. For example, just because a candidate won the most votes in a state doesn't mean they take home all the delegates. Instead, candidates generally get delegates proportional to their performance in the state based on some complicated formulas.
This means in a close state race, two candidates can receive the same amount of delegates, like when Sanders beat Buttigieg in New Hampshire, but they both received the same amount of delegates. In Iowa, the proportional allocation was different than in New Hampshire, so while Sanders again beat Buttigieg in numbers, he received fewer delegates than him.
Long story short, delegates are a messy bitch who live for drama.
Another thing about delegates: you have to pass the 15 percent threshold of popular votes in order to win any delegates at all. That explains why both Warren and Biden didn't receive any delegates in New Hampshire, and Warren left Nevada empty-handed.
The idea here is to make sure that only top-earning candidates stay in the race. The delegates are allocated proportionally, but only to candidates who are doing well. This (kind of) makes sense in a less populated race, but with so many candidates on the 2020 ballot, things are getting a little sloppy. The 15 percent threshold isn't quite high enough at this point, as it's not that unlikely for candidates to keep missing it with so many others making up the percentage.
They'll all keep pushing forward, taking up delegates, and eventually, it might get to a point where a candidate would have to start winning states by a very large amount in order to get all of the delegates needed.
So, what happens then?
The nomination would come down to a vote at the DNC in July, aka a contested convention. This there would be a "second ballot," whereby 771 superdelegates get to cast their votes for whomever they want making whoever had the most votes/delegates up until then essentially irrelevant, in theory.
Superdelegates are basically members of the DNC who are free to support any candidate they want if no candidate crosses the threshold on the first ballot. We would hope that the superdelegates would vote for whichever candidate clearly has the majority of support from the voters, but they are not required to. They can choose whoever they want, really.
There's already so much tension within the Democratic party in this election, as it seems to be at a crossroads of deciding whether to lean more left or towards the middle, so having the final decision be made by the establishment and not the people seems like a recipe for disaster and revolt. And one that could ultimately divide the party at a time when we need to stand together if we're going to defeat Donald Trump.
At this point, all we can say is get out there and vote for the candidate you support. The democratic process is much more powerful if we all participate.

Want more stories like this? Subscribe to the Betches Sup newsletter for a lunchtime briefing to make you laugh, instead of cry, about the news.
Images: Giphy (2)
Everything You Need To Know About 2020 Candidate Amy Klobuchar
Another day, another 2020 presidential candidate. They just keep coming. Maybe it's because the current president is the human equivalent of when you do legit perfect, matching catwings for your eyeliner but then completely fuck it all up at the last minute when adding a finish touch. Just spit ballin' here. ANYWAY, Senator Amy Klobuchar announced her bid to run for president, so it's time to get caught up on wtf she stands for. Shall we?
Watch this excerpt from Amy's epic speech.

The cold didn't stop us. The snow didn't stop us. This is how we win.

And follow this link to watch the whole speech: https://t.co/xBdHBJzXjo pic.twitter.com/558WCu2OL5

— Amy Klobuchar (@amyklobuchar) February 11, 2019
Who is She?
Amy Klobuchar is a Democratic Senator in Minnesota. In fact, she was the first female Senator to ever be elected in Minnesota. Okurrr. She's been in office since 2006 and now she's ready to run for prez. Also, it's important to note that Senator Klobuchar announced her candidacy in a full blown snow storm. And like, people still showed up. Considering I cancel plans with my friends if it's "too windy," I'd say this is very impressive and a good sign for her. Unlike the current president, she's a believer in climate change, and made it a talking point in her announcement speech. She has recently focused her career on healthcare affordability, and believes in universal healthcare. You may also recognize her from the time Brett Kavanugh asked her if she likes beer, as one does during a Senate Judiciary hearing. Additionally, she is concerned with election security, since ya know, the whole Russia hacking our election in their attempt to complete world domination thing.
In response to her announcement, President Trump had this (incredibly dumb) thing to say:
Well, it happened again. Amy Klobuchar announced that she is running for President, talking proudly of fighting global warming while standing in a virtual blizzard of snow, ice and freezing temperatures. Bad timing. By the end of her speech she looked like a Snowman(woman)!

— Donald J. Trump (@realDonaldTrump) February 10, 2019
Just in case you needed a reminder that a half-melted snowman(woman) would be a better president than this clown.
What Are the Pros?
I mean, Amy Klobuchar is a badass who graduate magna cum laude from Yale University. She has some great, progressive ideals, mainly when it comes to health care and climate change. She also has an interesting perspective and expertise when it comes to agriculture and trade. Since she is from a farm state, she has had to fight Trump on some of trading tariffs (and has sometimes agreed with him). Klobuchar has made a point to voice her support for rural America, saying she won't leave it behind like others may. This could potentially mean she could find support in the key primary state of Iowa. Just something to consider.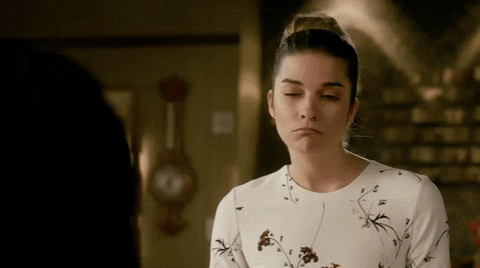 Also, she trolled Trump on Twitter, which is like, a requirement for all Dem primary candidates at this point.
Science is on my side, @realDonaldTrump. Looking forward to debating you about climate change (and many other issues). And I wonder how your hair would fare in a blizzard? ☃️

Everyone else can join my team and contribute at https://t.co/Hz91NGE8hB https://t.co/Xjjz9I2Fw7

— Amy Klobuchar (@amyklobuchar) February 10, 2019
Again, something to consider.
What Are the Cons?
BuzzFeed News recently released an article that included statements from anonymous ex-staffers of Senator Klobuchar, claiming that she mistreated them and had a bad temper. According to the report, Klobuchar would sometimes yell and scream, and even throw things. That is…not great.

Senator Klobuchar has also been described as a Centrist, which can be a pro or con, depending on your point of view. She has said that she can stand her ground, but is also willing to find middle ground if it means coming to a solutions. That sounds productive, but could also mean she's willing to back down and compromise some of her progressive values. In the words of young pop-punk-princess Avril Lavigne: Why is everything so confusing?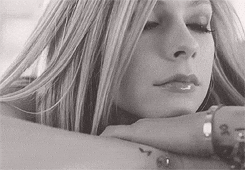 Where Can I Find Out More?
Great Q, betch. You can inform yourself more thoroughly on what Amy Klobuchar is all about by visiting her website here. Be sure to follow her on Twitter as well so you can stay up to date with all of her clap backs to Trump's fugly hair.
Heads up, you need to keep up with the news. It's not cute anymore. That's why we've created a 5x weekly newsletter called The 'Sup that will explain all the news of the week in a hilarious af way. Because if we weren't laughing, we'd be crying. Sign up for The 'Sup now!