The Best Prime Day Deals On Every Kind Of Outfit You Need
Betches may earn a portion of revenue if you click a link and purchase a product or service. The links are independently placed and do not influence editorial content.
Amazon Prime Day is officially here, which means you can fill your cart to your heart's desire without feeling guilty about it. Although, let's be honest, you shouldn't feel guilty about treating yourself to a little something—I call it self-care. 
Let me get straight to the point: It feels like there are an infinite amount of deals happening, so we've done you a favor and curated our favorite sales on clothing. You may call it extra, but we've even plotted them out for all different occasions in your everyday life.
Get Your Fit Together
There's nothing quite like wearing a fresh 'fit to the gym. IDK about you, but sometimes all it takes to get that renewed sense of exercise excitement is a new pair of yoga pants. We also included some basics because it's no fun buying socks full price.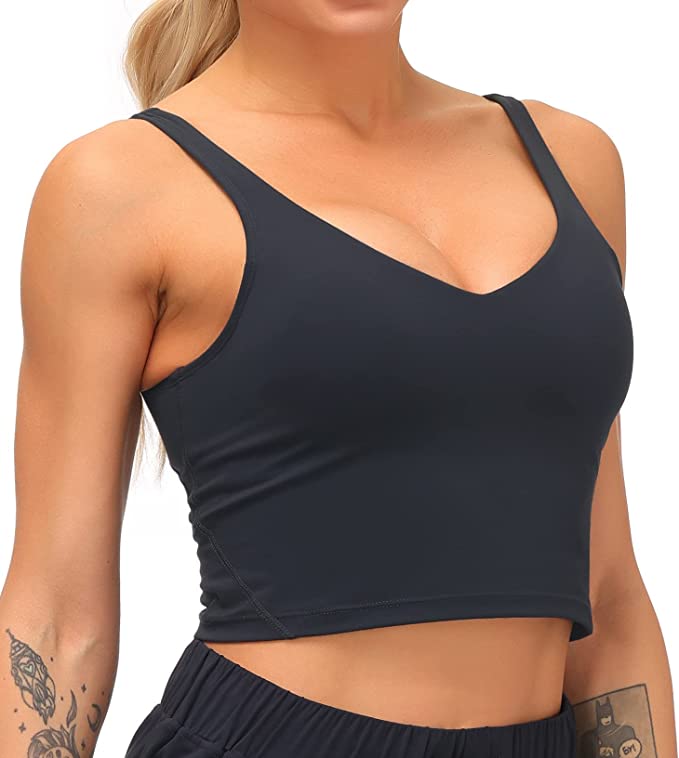 Longline Padded Cropped Tank Top
Dragon Fit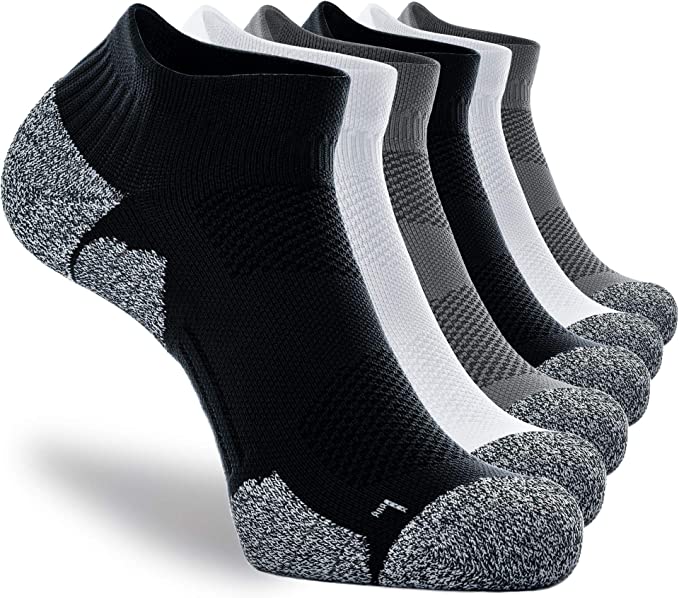 Cushioned Compression Athletic Ankle Socks
CWVLC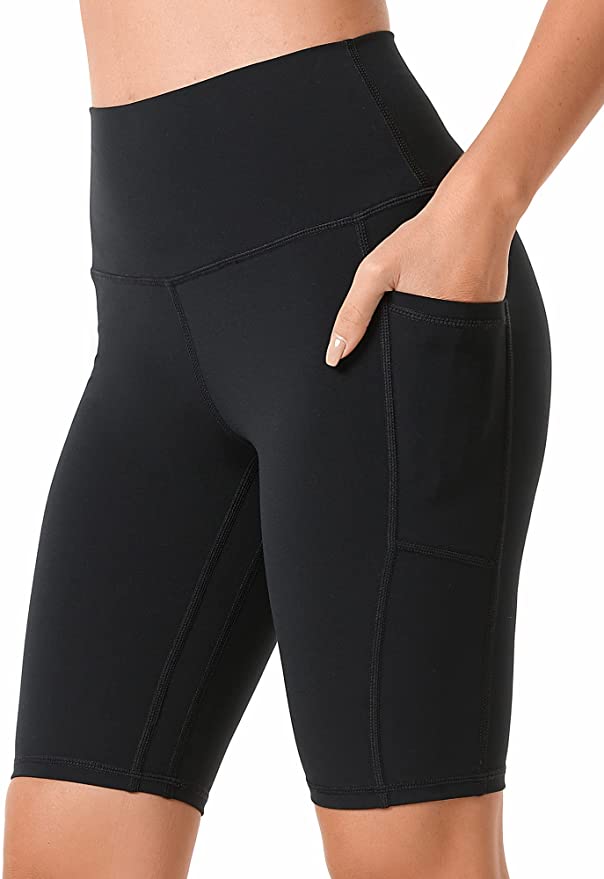 High Waisted Biker Shorts With Pockets
Sunzel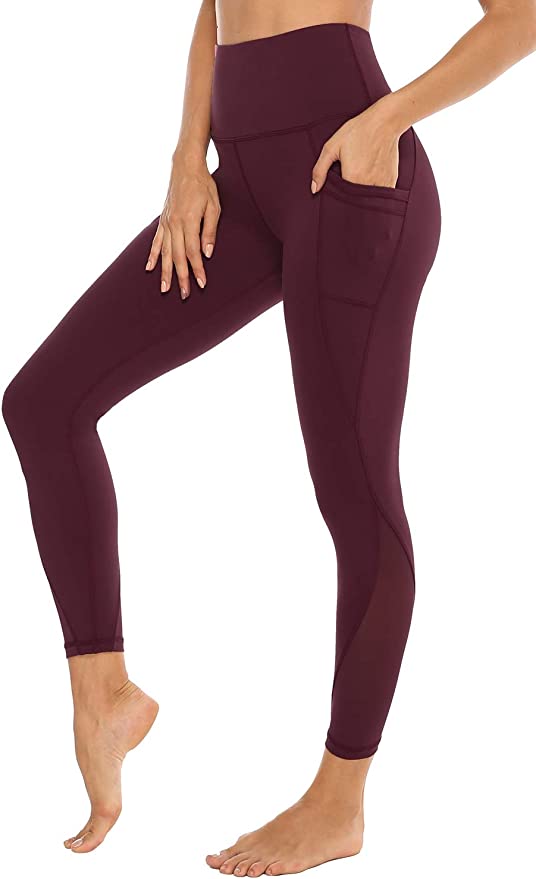 Mesh Yoga Pants With 2 Pockets
PERSIT
Night On The Town
From date night to drinks with the girls, these options are all great staples in the "going out" rotation. Shopping a sale is also a great way to test out a new look. Hint: Cut-outs aren't going anywhere, so try the trend without breaking the bank.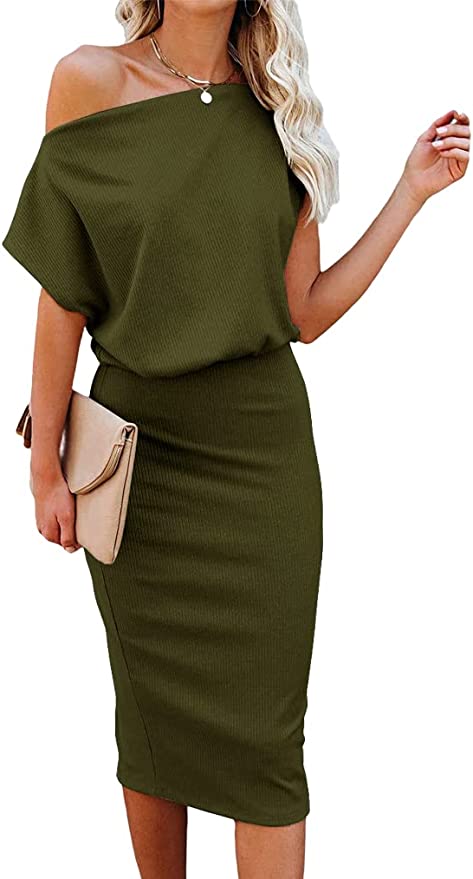 Off Shoulder Short Sleeve Ribbed Midi Dress
Miselon


Sleeveless Padded Shoulder Cutout Maxi Dress
ANRABESS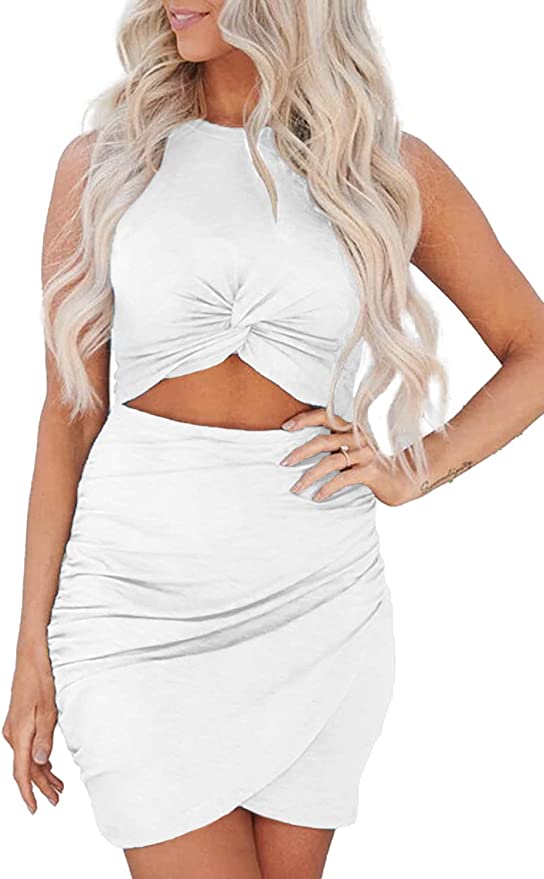 Sleeveless Casual Twist Front Dress
BTFBM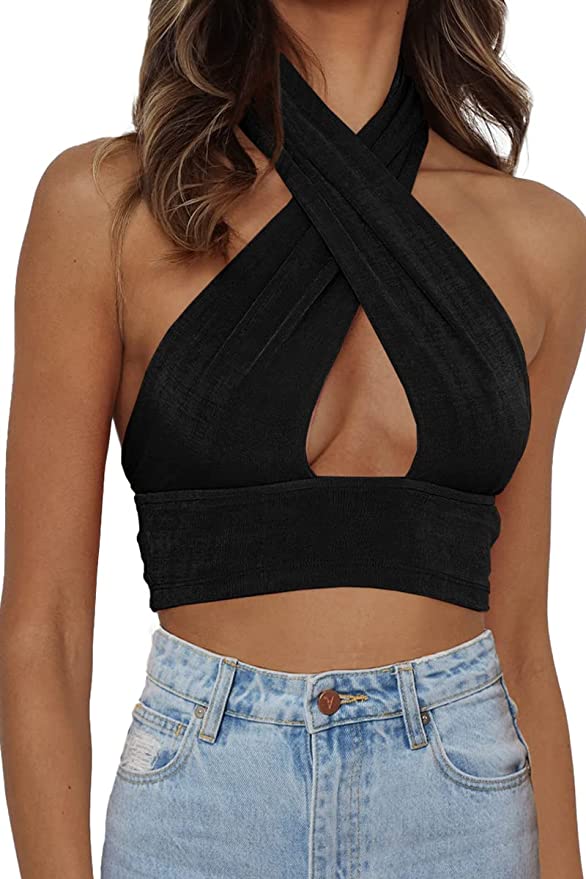 Criss Cross Sexy Halter Top
Dealmore
Comfy & Cozy
If you're feeling like your social battery is at an all-time low and it's time to hang at home in hibernation for a little while, we've got an outfit for that. There's even a stretchy romper to help you look like you're put-together (even if you aren't).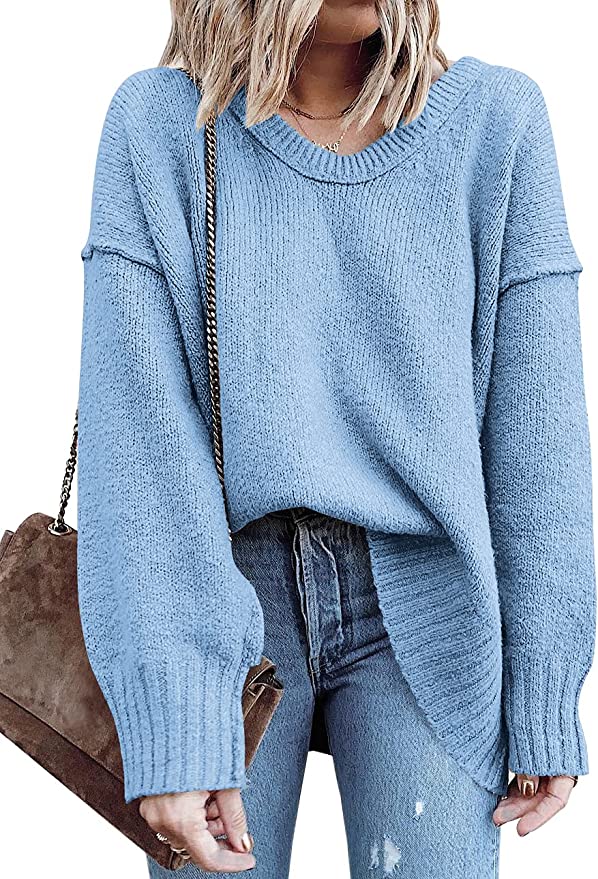 Casual V Neck Knit Sweater
ANRABESS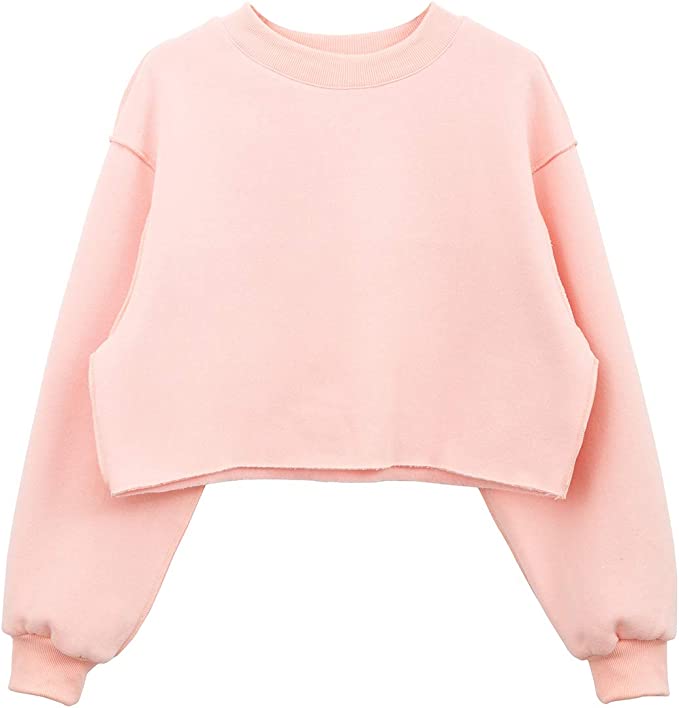 Pullover Cropped Hoodie
Amazhiyu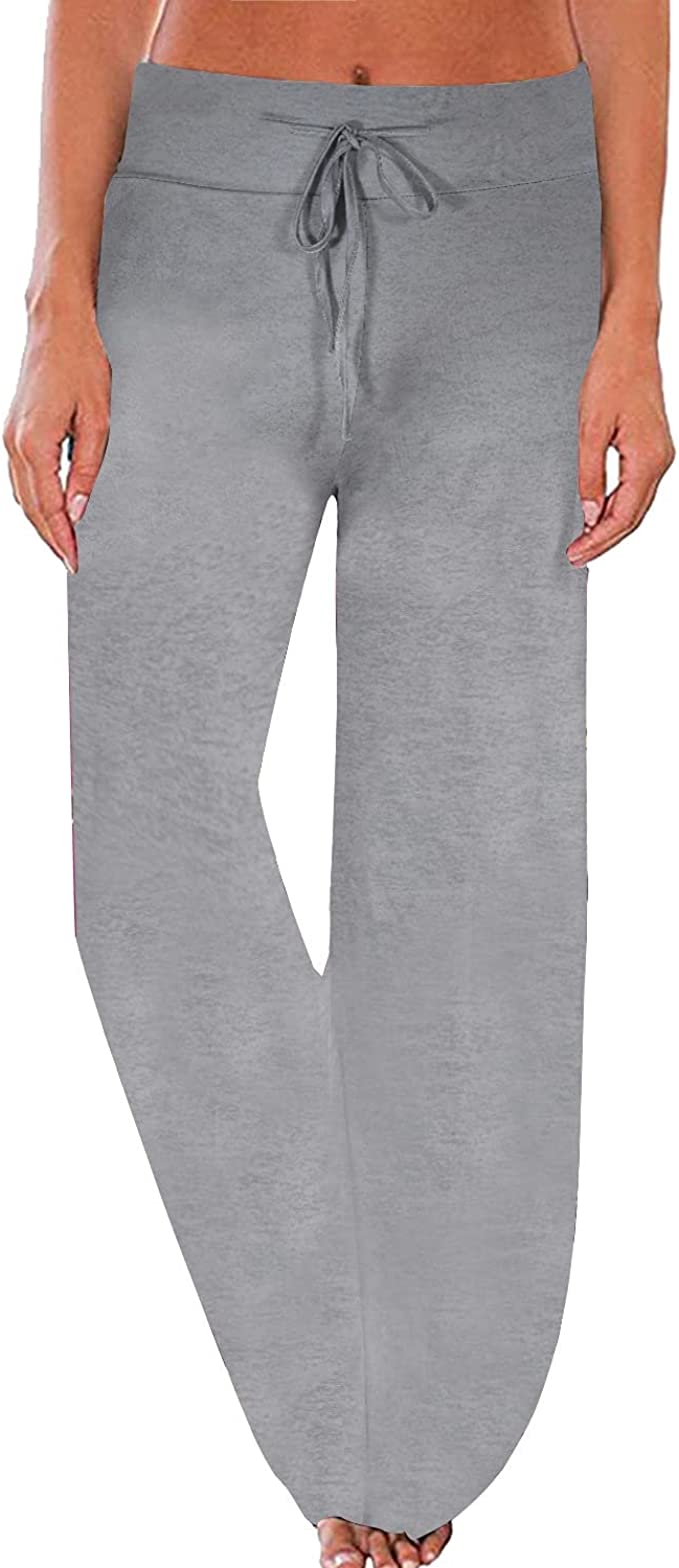 Casual Drawstring Palazzo Lounge Wide Leg Pants
NEWCOSPLAY


Long Sleeve Elastic Waist Stretchy Romper
PRETTYGARDEN
Your New 9-5
At this point if you aren't in the office 100% of the time, you're probably going in at least a few days a week, which means you might need real pants. Here are some basics that will help ease the pain of picking out office-friendly ensembles including a new pair of jeans (hello, casual Fridays!). P.S. Please don't look at us funny, Ballet Flats are back. 


Wide Leg Pant Jumpsuit With Belt
Pink Queen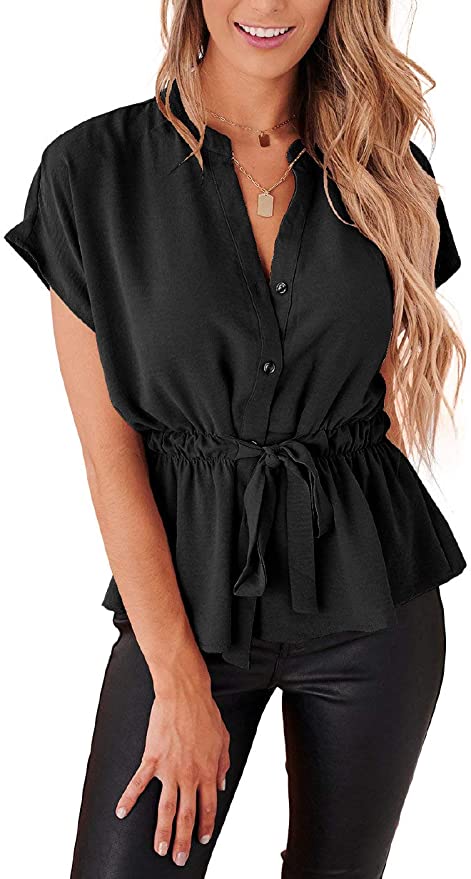 Casual Button Down Blouses
CiCiBird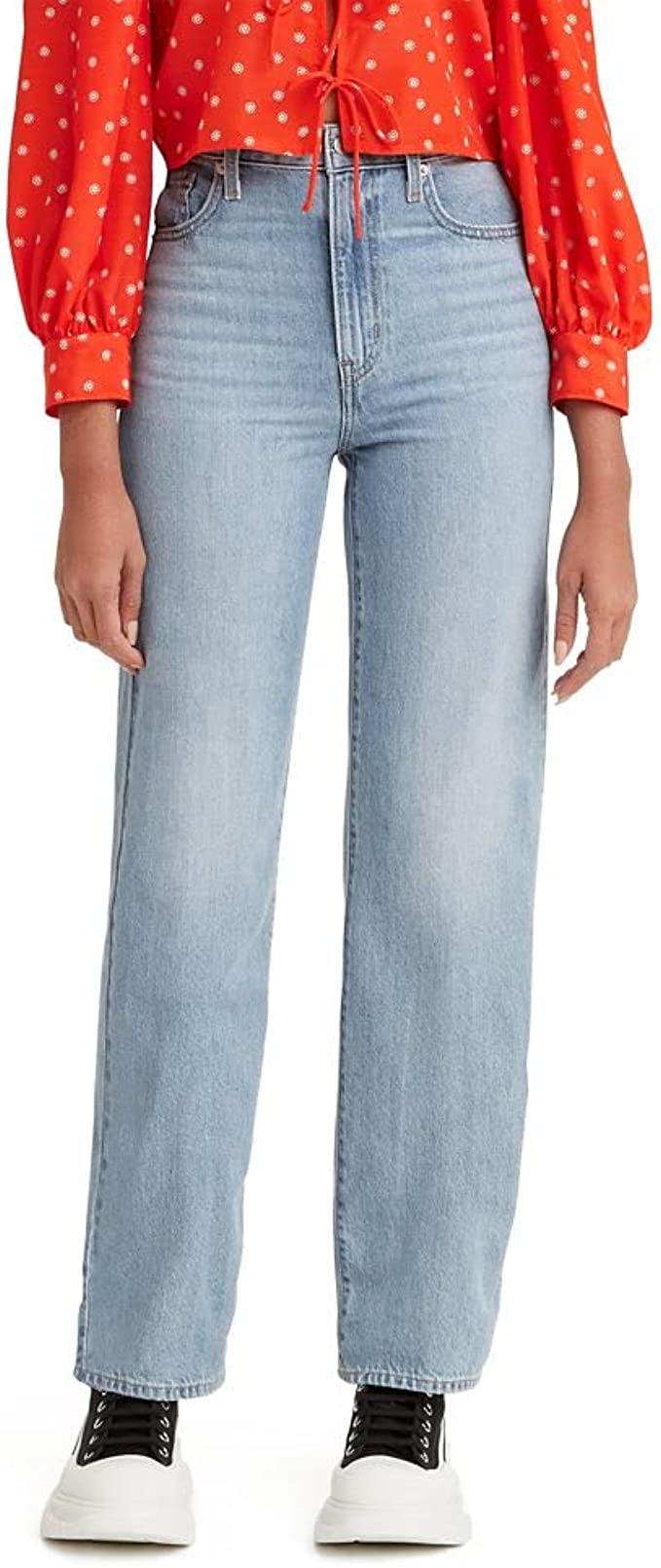 High Waisted Straight Jeans
Levi's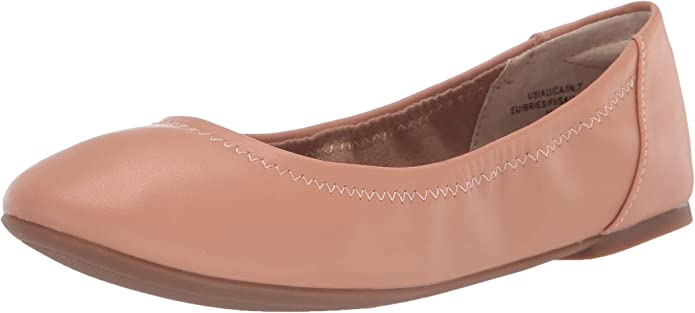 Belice Ballet Flat
Amazon Essentials
Vacation, All I Ever Wanted
It's time to use up all that extra PTO you've been stashing. While you're at it, go ahead and buy that vacation wardrobe you've had your eyes on. It'll make packing so much easier.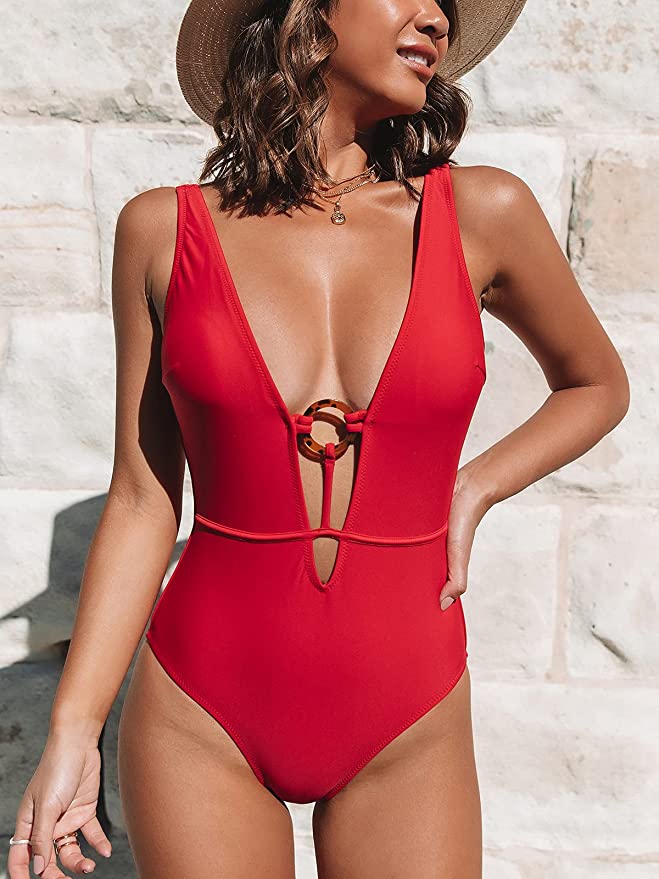 Strappy Lace Up Monokini Swimsuit
CUPSHE


Classic Aviator Polarized Sunglasses
SOJOS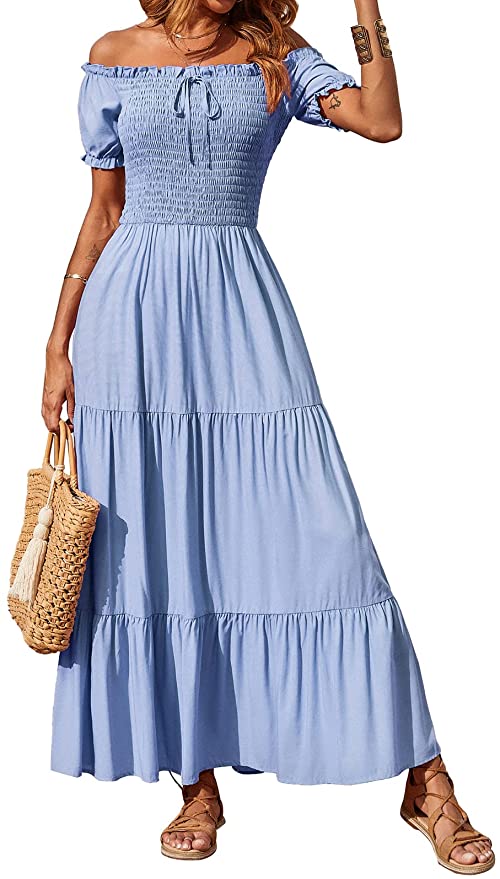 Short Sleeve Smocked Summer Casual Dress
BTFBM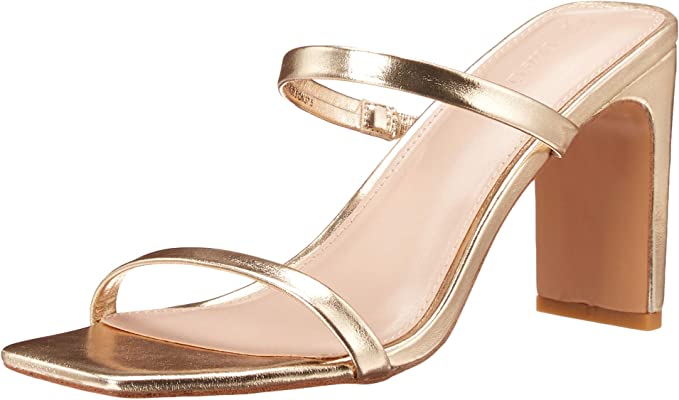 Avery Square Toe Two Strap High Heeled Sandal
The Drop
Image: AGUSTÍN FARIAS / Deathtothestockphoto.com
The Best Amazon Prime Day Tech Deals You Can Shop Now
Betches may receive a portion of revenue if you click a link and purchase a product or service. The links are independently placed and do not influence editorial content.
Amazon Prime Day starts tomorrow, and if you're anything like me that means it's time for some much needed retail therapy. Whether you're replacing that iPhone charger that's been hanging on by a thread, or finally purchasing those next generation AirPods you've been eyeing, Prime Day is the best time to shop. While we'll have to wait till July 12 to see the full list of discounts, we've compiled a list of 10 of the best Prime Day tech deals to satisfy your spending needs without breaking the bank.

We all love watching Netflix on our laptops, but wouldn't it be nice to share the love with this mini home projector? It comes with a 100 inch screen, is compatible with indoor and outdoor settings, and can be used with a variety of devices making it the perfect addition to any space.

Remember when we all promised we wouldn't lose our AirPods? If at first you don't succeed, try again with these AirPod Pros–especially while they're on sale.

Boodlab Sleep Headphones Bluetooth Sleep Mask
Whether you need an escape from a snoring partner, city lights, or just really want to focus on Harry Styles reading you a bedtime story (IYKYK), this bluetooth sleep mask by Boodlab is the way to go.

If projectors aren't your thing, Amazon's got you covered with their 43" Fire Smart TV. Stream the latest season of Stranger Things, play unlimited rounds of Mario Kart, or watch live sports all from the comfort of your couch.

Fitbits aren't just about counting steps anymore! With the Charge 5 you'll receive a Daily Readiness Score, a Daily Stress Management Score, and live stats from your Health Metrics Dashboard, ensuring you're prepared for anything the day throws at you.

Your house just got a little smarter with the addition of this Echo Dot. Alexa, play "It's About Damn Time" by Lizzo.

The brand loyalty runs strong among Apple customers. Add to your collection with the most advanced Apple Watch yet–it's compatible with all your other beloved Apple products, is easily customizable, and is incredibly durable.

Catch up on the Betches Summer 2022 Reading List with a kindle, so you don't have to pack 6-10 books in your luggage for one vacation.

Nespresso Vertuo Coffee and Espresso Maker
Skip the line at Starbucks and brew Insta-worthy coffee all from the comfort of your kitchen with this coffee and espresso maker by Nespresso.

A tech roundup wouldn't be complete without a pack of chargers. Bonus points for the extra length—nobody wants to have to get out of bed to charge their phone.
Images: ohlamour studio / Stocksy.com
The Best Amazon Prime Day Deals On Tech
It's more or less Christmas in July for those of us who have waited and hoped for the promised return of Amazon Prime Day. Better than Christmas, though, Amazon Prime Day means I can sit in the privacy of my home, comforted by the warmth of my laptop and the silence provided by a lack of screaming kids, in-laws, and other holiday chaos. It's no secret that Amazon Prime Day will have buckets of f*cking deals available at our fingertips, and some of our favorite deals to shop are those that normally seem out of reach, like tech sh*t.
If, for some reason, you have no idea what Amazon Prime Day is, it basically started in 2015 to celebrate Amazon's 20th birthday. Today, it's a giant online sale that, this year, will run for 48 full hours starting Monday, July 15.
Here are some of the best tech deals you can peruse come Christmas in July—er, Amazon Prime Day.
Tablets

If you're still into watching sh*t on tablets (I mean, it's fine), Prime Day will have several deals on a few different tablet options:
Amazon's Kindle e-reader, normally retailing for $89.99, is listed for $59.99, The battery lasts for weeks, you can highlight and look up words you don't know, and the way the screen is built allows you read in bright spots (like by the pool) without the glare.
Fire HD 10 Tablet with Alexa Hands-Free is normally $149.99. Prime Day has this price dropped to $99.99, because Amazon loves us and wants us to be happy. 
Amazon Echo

Do you have an Amazon Echo yet?  You should. Alexa tells me if it's raining, what I need on my grocery list, and what the news for the day is. I mean, it's like a more knowledgable Siri just working to make my life easier, ya know?
The Amazon Echo Dot, normally $49.99, is only $22. Holy sh*t, how have you not bought one yet?
The Echo 2nd generation, originally $99.99, is now on sale for $49.99. That's voice control of your music, your news, your groceries, and a computer friend for literally the price of one bar tab.
Apple Stuff

Between wearable tech like wireless earbuds and watches to Macs, there's quite a bit of Apple sh*t available as part of Prime Day.
Apple Watches series 3 and 4 are all on sale. The Series 4 with GPS is selling for $399 (previously $429); Series 3 with GPS and cellular is selling for $299, down from $379 (which is like, v good).
Apple AirPods with Charging Case are normally $159.99 and currently only $144.99.
Apple iPad 32G is the smaller model but is available as part of Prime Day festivities for $249. That's an $80 savings off the usual price. If you're fancy and need the bigger model, the Apple iPad Pro, normally $1149, is listed currently at $999.99 for an 11-inch.
FitBit

If you're still tracking your steps (slowly raises hand), there are several deals on FitBits you can take advantage of.
FitBit Alta HR is deeply discounted in certain colors (as low as $79.99), so you can be stylish and know exactly how fast your heart is racing after one flight of stairs
FitBit Versa SE is like the Apple Watch for people who hate Apple (minus like, phone calls and stuff) and is currently available on Amazon for $199, marked down from $229.
FitBit Charge 3 is currently selling for $129.95, down from about $170. That's a pretty good deal, fam.
Images: ipet photo / Unsplash; Amazon (4)
Betches may receive a portion of revenue if you click a link and purchase a product or service. The links are independently placed and do not influence editorial content.
The Cutest Sundresses You Can Get On Amazon On Prime Day
Everyone claims their favorite season is summer and, although IDGI 'cause like, I despise sweat stains, I can still admit there's a lot to love. I mean, beaches, rooftops, and summer Fridays are all cool—but is there anything better than just being able to throw on a sundress and not have to put ANY further thought into your outfit? Sundresses are an easy summer staple and an outfit that requires no effort, which is why I love them so much.
Of course, you can get sundresses pretty much anywhere. But with Amazon Prime Day right around the corner beginning on July 15 (YAS), why not get them alongside all the other sh*t you don't need, but that you got amazing deals on?  That being said, here are the cutest sundresses on Amazon right now that, as a fashion snob myself, are pretty f*cking cute. And like, if you have Prime, they'll be on your doorstep within two days. Talk about fast fashion, am I right? Anyone? Anyone???

As much as I love Reformation, I can't afford a closet full of their sundresses this season. Speaking of Reformation, this dress has that same effortless summer vibe with a minimalist floral print that they're known for—but for 1/10th of the price. It's a midi length, so it's appropriate to wear whether you're going to brunch with grandma or drinking with your besties at a rooftop bar. Or, even better, wear it to the pregame brunch with grandma and then meet up with your friends at the rooftop bar. You know, really have yourself a day! You got the perf dress for it!

This is your perfect summer LBD and, as cliché as that sounds, you know you need it. You can easily dress it up or dress it down, so it's the perfect summer dress to bring along for all your trips this season. Wear it with sandals and statement earrings for a going out look, or throw it on over a tee with sneakers for all your summer daytime activities! This dress can do it all, and because of that, so can you! For a mere $19, you can get this do-it-all dress for the same price as one cocktail at that swanky rooftop bar you just had to go to. You know, the one you went to just to get that envy-inducing Insta story. That $19 cocktail was worth it though, right?

This floral mini is feminine and cute, and this is the perfect loose-fitting dress to wear all summer long. The buttons give it elevated detail, and the ruffles make it flirty and girly. It's the perfect date night dress to look subtly sexy without trying too hard. So, you know, you'll look super cute for your mediocre date—fingers crossed he doesn't make it any worse by trying to make you go halfsies on the check.

This off-the-shoulder dress is casual and cute, but still fitted enough to wear out and not look like a grandma. Also, (if you care about this kind of thing) guys love a girl in a sundress, and you'll be sure to have their attention in this fitted number. Like, maybe you'll even get a nice guy to buy you dinner after all! Or at least a dollar slice of pizza. Whatever floats your boat.

When I talk about my love of easy sundresses, this dress is the epitome of why. This dress is loose-fitting and breezy so like, no bra necessary. You can throw this dress on and automatically look cute and put together, when in reality you're just wearing a big shapeless sack. Which, sounds unappealing, but I mean look how cute it is!!! No one can really tell you're basically wearing a pajama dress, so everyone wins.

This is another easy dress you'll want to have in your arsenal this summer because like, how freaking cute is it? It's a very Sincerely Jules vibes so you know it's on-trend and stylish. But, even better, you know one thing that it's not??? Expensive. This dress is less than $20, but wear it with a trendy summer beach bag and some delicate layered necklaces and no one will know it actually just shipped from Amazon along with your new smoothie tumbler!

This sundress is a little more elevated of a style with its ruffle detailing and feminine floral print. It could easily be worn to a casual wedding or like, a graduation party or something. Or like, idk whatever other semi-dressy super boring event you're forced to attend this summer. But, hey you'll look super cute plus uh, free booze!!!
I mean, denim shorts were cool and all when we were in high school, but they're not exactly the comfortable summer throw-on for most of us nowadays. Sundresses are their more mature and stylish upgrade that's also wayyy comfier and, simultaneously, looks way more effortless. And like, I knew I could get a new iPhone charger from Amazon in two days flat, but glad to know I can get some cute-ass dresses as well! Thanks Jeff Bezos, I know your life is kind of sh*t right now, but keep doing you! And, more importantly, keep doing Amazon! Cheers to Amazon Prime Day baby!!!!!
Images: @rpnickson / Unsplash; Amazon (7)
Betches may receive a portion of revenue if you click a link and purchase a product or service. The links are independently placed and do not influence editorial content.
Everything You Have To Buy During Amazon Prime Day
Guys, I don't want to alarm any of you, it's Amazon Prime day. Amazon is my one true love in life, so I don't want to say this is my Super Bowl, but this is my Super Bowl. Amazon is offering amazing deals all day, so here is what you've got to buy before it sells out.
I was like, hm, what should I add to this list, but then I looked down and I'm wearing this dress right now. If you want to match me, go buy it. It's super soft and comfy and I'm basically wearing a cotton blanket or a trash bag, yet I somehow look dressed. And it's only $20!

If you need some new white jeans in your life for summer, grab these super cute high waisted ones from Vibrant. These are my favorite bargain jeans, they're super soft, and if you accidentally spill your chips and salsa all over them, they're only $30 anyway!

Usually when everyone is obsessed with something, I immediately start to hate it. It's just instinct. But for some reason these stupid sets are so cute and soft that I am obsessed and keep buying them. Because there are so many colors. Today, Calvin Klein stuff is cheap af—up to 50% off! Buy these sets and thank me later.

If you need a cute hat to shield your face and new hair color from the sun, buy this one right now. It's cute, foldable for packing, and under $15. I see these hats all over the place for around $40 (which like, why? This looks so cheap to make?), so this one is a total steal.

These sunglasses are so fun and if you lose them, or like, smash them by throwing them into your purse without a case, no worries because they're only $12! They also come in a bunch of different colors.

Tiny leather backpacks are everywhere this year, especially for fall. Most are pretty expensive, but you can find this chic af one on Amazon right now for under $25!

I have never heard of a "fundle" before (fun bundles, I'm assuming?) and yet the name alone makes me feel a bit stabby. However, if you're into Maybelline, they are offering 40% off their fundles on Prime Day, which, okay, it's a really good deal and makes me forgive them a little.

Amazon is offering discounts on a ton of electronics, but the true steal is the Amazon brand shit—like if you want an Echo, to pretend you have a robot house, which I really didn't even want, but now that it's so cheap, I have to have it. It's 40% off today and now I won't have to get up to turn my lights off or find the remote to tell Netflix that YES OF COURSE I'M STILL WATCHING, QUIT JUDGING ME.

The Fire Stick is already cheap Apple TV, but today it's even cheaper, because it's 50% off. Watch all of your shows big again instead of on your phone like some kind of serial killer.

If you want to pretend you read, you have to have a Kindle. Mine has saved me soooo much space in my tiny apartment—I think I have like 300 books on it by now, and yet, I can still leave my home because the books aren't stacked all over the floor. The best part is being able to take the entire Harry Potter series on vacation without the jerkoffs at bag check-in making me take stuff out of my bag in front of everyone because the weight limit is 50 lbs and my bag is 52, and Susan feels like being an asshole today. Also, if you do actually read, you can get 3 months of Kindle Unlimited for $.99!

Images: Amazon (10)