Amanda Stanton & Corinne Olympios Broke Quarantine For Haircuts
Guys, we've been quarantining/isolating/social distancing for a long time now. While we've all gotten into our WFH and self-care routines at this point, that doesn't mean it's easy. And especially as the weather gets nicer, it's more and more tempting to test the waters of getting back to normal life. Of course, in some states, restrictions have already been lifted, and people are experiencing things like restaurants and hair salons again. Speaking of hair salons, today we're talking about one salon in Arizona, and two women's long journey to get a much-needed cut and color.
Those women are Corinne Olympios and Amanda Stanton of Bachelor fame, and yes, they really did break quarantine and drive to another state to get their hair done. I mean, I'm really not that surprised, but still, like, really? On Monday, they drove from Orange County to Gilbert, Arizona, to visit hairstylist Chrissy Rasmussen at the Habit Salon. That's a distance of around 400 miles, and according to Google Maps, it's at least a five hour drive. I'd love a haircut right now, but that's some serious dedication.
Both Corinne and Amanda documented their hair-care journey on Instagram, and Amanda even shared that she brought one of her daughters along to get her hair done. In this photo that Corinne shared, there are three different women working on her hair (and at least two more in the background), and there's not a mask in sight.

For reference, Arizona salons were allowed to reopen starting May 8th, with new protocols in place to combat the spread of COVID-19. According to the Governor's guidelines, salons must "provide face coverings to employees and visitors," and practice "physical distancing in waiting and service areas." Who knows, maybe Chrissy provided masks, but they certainly weren't being used. And that's definitely some sketchy nonexistent physical distancing. Like, maybe given the circumstances, you could have one person do your hair at a time instead of three?
In a post that I think was supposed to be funny (?), Amanda showed off her fresh hair, saying that she "may have peed on the side of a dirt road because I'm scared to use public restrooms." But don't worry, it was worth it!! I guess I'm glad she didn't use a public restroom, but if you're that scared, maybe it's a sign that you should rethink what you're doing?

Unsurprisingly, not everyone was thrilled to see these posts, and Amanda attempted to address everyone's concerns in an Instagram story that has way too much text, but I read it anyway. She starts by explaining that she's been VERY diligent about staying home, and hasn't even gone to the grocery store since March 14th. That's great and all, but please, go get some groceries, that's not the issue here.

Then, she gets into the most compelling part of her argument: the salon was safe because she knew everyone there! She assures us that "Not a single person in there was a stranger or even close." Great, because we all know that you can't possibly get coronavirus from someone you know. I'll just invite all my close friends over and see what happens! We'll be fine! Amanda says that they tested negative before leaving California, which is fine, but did everyone else in the salon get tested? And if they're just hanging out at the salon like it's NBD, how many other people are they coming into contact with? It's one thing to make a questionable decision for yourself, but to explain it away with bullsh*t logic is infuriating.
Amanda then responds to people who "might think this is going to great lengths to get my hair done." (Sidenote: she literally went to great lengths to get her hair done, but whatever.) She says she has nothing else to do, and she's totally willing to isolate from her family for a couple weeks in order to get that fresh balayage. She also explains that she posted her trip because she doesn't feel bad, and that overall, she feels "really good about doing my part during this pandemic." Ok, whatever helps you sleep at night.
In the grand scheme of things, it seems like Amanda has taken the pandemic seriously overall, which is why it's so confusing and frustrating for her to do this now. Even with the precautions that she says she took, it doesn't seem worth the risk. And we all saw Corinne's photo with no masks, which isn't any better.
As frustrating as it is to put our lives on pause, we ALL want things that we can't have right now. I'm about to spend my birthday weekend alone in my apartment, and you better believe that's not what I had planned. But just because I've been good until now doesn't mean I'm going to throw it all away for something I *want*. Not to get preachy, but there's still a very real crisis happening, and we shouldn't just get to pick and choose when we care about it. As unpleasant as they are, the restrictions and guidelines are meant to keep us safe, and they should be taken seriously—not treated as a challenge to drive to another state to get what you want.
This isn't a competition to see who can quarantine the most responsibly, but for two women with a lot of privilege and followers, they should be mindful of the influence they have over their fans. For every person who rolled their eyes at Amanda Stanton's explanation, there could be someone else who started Googling the nearest state with open salons. "She said she was safe, so it'll be safe for me too!" But even if you take precautions or get tested, it's just not smart right now. We're all doing our part to make it out of this, and I promise your highlights can wait.
Images: Gary Gershoff / Getty Images; colympios, amanda_stantonn / Instagram
Amanda Stanton Is Being Sued Over A Coachella Pic
In the past few years, Coachella has become the epicenter of influencer marketing, and weekend one is arguably more about the branding opportunities than the music. Influencers of all shapes and sizes—wait no, most of them are skinny af—descend on Indio, California for a thee-day explosion of sponsored content. This includes basically all the creatures of Bachelor Nation, who come for Coachella, and obviously stay for Stagecoach. But not everything that happens at Coachella stays at Coachella, and Bachelor alum Amanda Stanton is now facing a lawsuit over some of her Coachella #content.
The whole thing started when Amanda Stanton was given a Chanel bag by the store Moonstone Vintage in LA. The bag, a black leather backpack, was worth over $3,000, and in exchange for the gift, Amanda was expected to tag the store in her post. Tagging an account in a post is literally the easiest thing in the world, but Amanda still managed to mess it up. When she posted the photo below, she tagged several other brands for her outfit, but not for the bag. She's now added the tag, but it's too little, too late for Moonstone.
Aside from the agreed upon post, Amanda can also be seen wearing the Chanel backpack in at least two of her other Instagram posts from this spring, including one at STAGECOACH!!! Do we think the backpack met Blake? Did Blake hook up with the backpack? Were there DMs exchanged? Honestly, I'm surprised the backpack wasn't on this season of Paradise. 
But back to the matter at hand. Moonstone Vintage says that Amanda Stanton didn't uphold her end of the deal, and now they're suing her for the cost of the bag, as well as shipping and handling. The total amount of the lawsuit is just under $5,000, and while that's not an earth-shattering amount, I think the suit in general is meant to send a message to these influencers. While actual sponsored content is pretty cut-and-dry, the guidelines around gifts and barters are kind of a gray area. It's unclear if Moonstone Vintage had any kind of actual contract with Amanda Stanton, but even if they didn't, tagging the brand would be the considerate thing to do.
A rep for Amanda spoke to TMZ in response to the suit, and honestly, what they said is comical: "There was miscommunication between Amanda and the brand. Amanda didn't have full confidence in what she was advertising, and was trying to negotiate with the brand to cancel the deal. We are working to settle this privately."
Girl, what? She didn't lack confidence that the bag was cute enough to post in three different photos, did she? If she decided she didn't want to continue working with the store, that's fine, but she still accepted a $3,000 gift from them. It seems like an Instagram tag was the least she could do, whether it was technically required or not. If she was really trying that hard to "cancel the deal" she probably should have left the bag in the package and returned it ASAP.
Amanda Stanton will definitely be fine, even if she has to shell out the $5,000, but let this be a lesson to all of us. Next time someone gives you a Chanel bag for free, make sure to tag them when you post it on Instagram. This might not sound relatable, but I'm really trying to manifest some free Chanel in my life, so just go with it.
Images: Shutterstock; amanda_stantonn (2) / Instagram
Amanda Stanton Was Arrested For Domestic Violence
Yesterday TMZ broke the news that Bachelor and Bachelor in Paradise alum Amanda Stanton was arrested in Vegas for domestic battery. Damn, that boob job really changed her. Let's break down the story here.
Amanda was in Vegas for a bachelorette party (oh GOD, will I still have to go to things like this when I have two kids?!) and was partying at The Encore with friends and her new BF, Bobby Jacobs, because apparently this was a co-ed bachelorette party. Word of advice, if you saw them do it on Vanderpump Rules, RUN! I'd like to imagine this is what she was wearing during the incident.
Things started to get a little rowdy, and so security came to the room to quiet the party down. Apparently the guard was talking to Bobby, and Amanda got involved and shoved Bobby. So, even though Amanda is downplaying the incident (I'll get to that in a second), the security guard thought the shove was serious enough to warrant a call to the cops, and Amanda was arrested for misdemeanor domestic battery. Here's her mugshot:

Finally, a photo that is truly #nofilter
TMZ also reports that Amanda and Bobby are still together and that they both think someone slipped something into her drink. Okay, sure. Maybe the bride? I heard they can be vengeful b*tches. But seriously though, let's not blame the idiotic behavior of a 90-pound woman who probably had one too many vodka sodas on being drugged unless we have some proof, mmmkay? Also literally every girl that does anything stupid while blackout in Vegas blames it on being drugged. Are you all hanging out with Alan?

Amanda has responded to the arrest through none other than Z-lister mouthpiece the magazine of the stars, People.com. They report:
"Amanda is embarrassed and ashamed this happened and sincerely apologizes to hotel security and the Las Vegas Police Department," Stanton's rep, Steve Honig, tells PEOPLE. "Amanda is a gentle, respectful person who has never gotten physical with anyone under any circumstance." 
You mean, except for this circumstance…? The statement continues:
"When hotel security asked her and Bobby to quiet down, she got a bit rambunctious. Amanda gave Bobby what she thought was a playful shove; hotel security did their job and reported the incident to the police, who in turn did their job."
A playful shove?! Me thinks you are reaching, Amanda. Where are the producers now? Roll the tape!
I also think we should all take this as a very important lesson that drunken behavior that may be acceptable on Bachelor in Paradise is the same kind of behavior that will get you arrested in the real world, okay? Chris Harrison can't help you fools now. 
Images: Shutterstock; amanda_stanton/Instagram; Las Vegas Metropolitan Police Department; Giphy
What's The Deal With Those Revolve Trips Influencers Go On?
If you simply have an Instagram account, chances are you've seen pics from one of Revolve's iconic influencer getaways. These exclusive trips, only for a select group of top influencers, are luxurious af and insanely glamorous. These trips are all hosted in exotic locations that have effortlessly gram-worthy aesthetics. Not to mention, the influencers on these trips get gifted amazing clothes and are even paid to attend the trip. Like, HOW is that real life?!?!? I mean, f*ck a 9-to-5! Nothing makes me hate my life more than knowing there are girls out there being paid to go on vacation, dress up in trendy clothes, and take fabulous Instagram pics. Like, fingers crossed I come back in my second life as a Revolve influencer. Being that this all sounds like an actual ~dream job~, I've done some investigating into exactly what these trips entail. Here's what I found out about Revolve getaways.
Who Goes?
Short answer: the "it" girls of the moment. The guests at Revolve getaways range from fashion bloggers, like Danielle Bernstein of WeWoreWhat, to former Bachelor contestants, like Amanda Stanton. Basically, you need be stylish and have a celebrity-level following to even be considered as a potential candidate. From my observations, it seems that Revolve usually takes about 12 influencers with them per trip. (But somehow it seems like every person on Earth is going but me. Doesn't add up.)
Where Are They?
The location of these Revolve getaways is constantly changing. Essentially, the trips are always going to be hosted somewhere with an aesthetically pleasing scenery, aka places that have the perfect background for a fire Instagram. Some past destinations include: Thailand, Hamptons, Ibiza, Croatia, and Bermuda.

What Do Influencers Actually Do On These Trips?
Well, mainly just look hot and take pictures. Upon arrival, influencers are given itineraries that include several dinners and outings that they're expected to attend. Some of these events may even be brand specific. Meaning, they're trying to build content to promote a specific brand at that moment, so they ask the influencers to dress in that brand specifically. Beyond the extravagant dinners and activities, some of the trips also include parties and concerts. Which, as expected, always include an "of the moment" performer.
Why Does Revolve Do These Trips?
Because it gets them TONS of publicity and therefore makes them A LOT of money. In October of 2017, WWD reported that "over 70% of overall sales at Revolve were driven by an influencer." And, as lavish as these trips are, they're still cheaper than the more traditional media advertising options. But, even so, these trips have proven to have an even greater return on investment for Revolve's target audience.
Do People Who Go On Revolve Getaways Get Free Clothes?
Oh, yeah. According to "a source close to the talent", the influencers on these trips are usually allotted a $2,000 clothing credit. Seriously? It's time I re-examine my life choices up to this point, because clearly being an influencer is the job to have.

Images: Giphy (2)
Leo Dottavio Had A Complete Meltdown On Twitter
Happy Thursday! I've woken up in a world where recent Bachelor in Paradise reject, Leo Dottavio, had a very public meltdown on Twitter last night. You know, the guy who gaslighted the sh*t out of Kendall, threw a drink in Joe's face, and otherwise trashed whatever goodwill he'd earned on The Bachelorette. Over the past 24 hours, Leo has tweeted what some perceive to be attacks on former friends, threats of violence, and messed-up views on masculinity. While we expect this kind of behavior from our government, it's much more unsettling when it comes from a Bachelor in Paradise contestant. Let's take a look at how this spiraled out.
Apparently, things kicked off with this tweet from previous contestant Amanda Stanton.
Just got a lovely DM from Leo calling me a "piece of shit" & that my tweet about him last night is going to "come back to haunt me"…so i guess he can never blame "editing" #BachelorinParadise

— Amanda Stanton (@amandastantonnn) August 29, 2018
Oh, and in case you were wondering the HEINOUS tweet that sparked his outrage:
Catching up on #BachelorInParadise from last week. Thoughts: 1. I'm glad Jacqueline went home. She was too good for this show. 2. I love seeing @JubileeSharpe1 face on my TV! 3. Leo scares me.

— Amanda Stanton (@amandastantonnn) August 28, 2018
There was also, reportedly, a comment about Leo's place of employment. The Daily Mail reported that Amanda said, "Slightly off topic but Leo did get fired from WaterWorld, right? Need to make sure before I take the kids…"
Apparently Leo has some sort of Jonathan Cheban-level radar for his name (as one commenter pointed out, she didn't even tag him).
Original tweets have been deleted from this point on, but luckily US Weekly has done some detailed reporting,  and Instagram account @thebachelorbanter is here with the receipts. Leo reportedly fires back with the following:
If you're unclear what this is about, please see Bekah and Leo's interactions from earlier this month. Basically, Bekah got some DMs from women alleging Leo had sexually harassed them. He denied everything and had his lawyer send Bekah a letter demanding she retract her statements and issue an apology. He insisted, as he still does, that the harassment claims are false.
At this point, Tanner (another former contestant), suggests that Leo needs help. Leo responds with a joke about being a narcissist, then tells him he wants to fight him. Again, I'd recommend reading this in full, but he really gets into the masculinity politics with the ending: "When I knock you out can I stand over you and call you a beta?" I can only hope this is a joke and real men don't call each other "betas" and "alphas", except I read enough Reddit to know that there are absolutely people out there who use those terms in earnest. I just can't be sure if Leo is one of those people.
With that tweet, Leo sets off Nick Viall's spidey senses for when a sensitive male Bachelor contestant is needed. Either that, or he felt an interaction involving the Bachelor franchise had just gone on too long without him. He chimes in with the following tweet:
Breaking news: Self proclaimed Alpha suggests Charity boxing match with someone they have a clear physical advantage over as means to inflate their own ego all while further demonstrating their deep insecurities. https://t.co/EyyR0qC6xZ

— Nick Viall (@viallnicholas28) August 29, 2018
Look, Nick Viall's never been my favorite person. But someone if someone is going to call out toxic masculinity, the guy who cried in every episode of The Bachelor seems like a good candidate. Again, Leo deleted his responses, but US Weekly reports the following response: "Hey nick how about you and tanner at the same time vs me?… For allllll the marbles let's goooooo." Nick's response to this is still up—as are the comments.
Wait … you can beat us both up at the same time? … that's like sooo cool https://t.co/TNcyTnUBnS

— Nick Viall (@viallnicholas28) August 29, 2018
Now, maybe there's some fun new youth lingo I'm missing out on, but I truly had no idea where Leo was going with the "marbles" comment. So I have to say that Dean's responses are my absolute favorite here. NO, NOT JUST BECAUSE HE'S SO PRETTY. (Hi Dean!) Look how funny this is:
Are marbles still a thing? Why would anyone want ALL the marbles. Honestly, that seems like a burden.

— Dean Michael Unglert (@deanie_babies) August 29, 2018
A BURDEN. Dean. I'm laughing, I'm crying, I'm gazing into your blue, blue eyes…ugh. This brief moment of lightness is interrupted by Leo's now-deleted tweets back at Nick, reportedly saying the following:
"Jesus your forefathers would frown at your weakness my friend…This kind of adherence to physical altercation is what makes high school kids turn to guns. Be a good example and stand up to a cyber bully like I am… in person."
I don't think Leo knows what "adherence" means or how to use it. But I think he meant to say that refusing to engage in physical violence is the reason why kids shoot up schools…? It's not the guns that are the problem; it's the fact that boys are no longer beating the sh*t out of each other on a regular basis. Someone call Betsy DeVos and get mandatory fight clubs in school across the nation.
Finally, I happily don't have to deal with his "forefathers" comment, because Nick Viall did it for me:
Apologies for the delayed response. I went to a WaterWorld to look for you but you weren't there.

To be honest, my forefathers might have frowned at my support of feminism and gender/race/sexual orientation equality too …so like, it's fine https://t.co/iAPuaRg8CP

— Nick Viall (@viallnicholas28) August 29, 2018
For those of you who have lives outside of this, the WaterWorld dig is a reference to the fact that Leo reportedly works or worked there. And look, I hate to give Nick Viall the "feminist hero" title he's so blatantly vying for, but if the gender-neutral cape fits…
Even Deanie Babies, who in all other instances wins me over, was a little off the mark with his response. He commented "I would have forgotten we're living in the 1920's without it," which misses the point that sadly, this kind of garbage is as prevalent in 2018 as it ever was.
Leo ended the feud with a very confusing comment that amounts to "real men don't shoot up schools". No, I'm not sure how he got there, either, or if he watches the news. What I'm also not sure of? How many brain cells I lost in following this feud.
Mostly, my feelings from all this are outrage toward ABC. ABC, you need to screen your contestants better before you give them a national audience. First of all, for the safety of ALL contestants, and second of all, to give our eyes a break from this guy who is, at best, woefully inept at successfully pulling off sarcasm. 2017 me is shocked to hear me say this, but praise be for Nick Viall and Deanie Babies—the true heroes of last night's saga.
Images: Twitter; Instagram; Twitter 
All The Reality TV Guys Scheana Has Tried To Date For Attention
As I reflect on Monday's Vanderpump Rules finale, I'm grateful for a few things. 1) Lisa's face as she gleefully bankrupts the two Toms, 2) Human fedora Patrick is out of Stassi's life, 3) Scheana's airtime was limited to five minutes. Bless. Of course, it took Scheana exactly zero days to get herself back in the news. This time, it's for hosting a "viewing party" of the VPR finale with Ronnie Ortiz-Magro of Jersey Shore. Hmm, Scheana hanging out with a male reality star for attention? Where have we heard that before? I guess I'd be pretty desperate to distract from that season 6 performance too. But hitting up a Jersey Shore reboot cast member in the midst of his v public, v messy baby-mama feud? Has to be a new low. Here are the other D-list celebs Scheana's tried to pretend she's dating on Instagram been linked to this year.
Scheana, when even your mom is roasting you like this, you know it's bad:
Scheana Marie's mom told her she looked 'crazy' on #PumpRules due to obsession with Rob https://t.co/4aetrkdAXp

— Vanderpump Rules (@VanderpumpRules) April 30, 2018
Carl Radke
Around January, Bravo gossip started circulating that Scheana had hooked up with Summer House cast member Carl Radke. This wasn't explicitly Scheana's doing, to be fair. Kristen and Stassi were the first to spread this rumor, expanding on their favorite hobby of ruining lives via podcast. But Scheana then immediately took to Twitter,  making a huge deal out of how totally not true these rumors were. If she was actually trying to shut these rumors down, she was about as effective as with the Toca Madera rumors. But I'm more inclined to think she was just thrilled to hear her name coming out of Andy Cohen's mouth.
For what it's worth, Carl ended up confirming that he hooked up with Scheana twice on Watch What Happens Live. His ex-girlfriend Lauren Wirkus specified that he meant making out, not sex, which Scheana of course also immediately responded to on Twitter. Honestly, thank God WWHL doesn't have a call-in feature—Scheana would never leave the house again.
Scheana: *makes a bad joke about Kristen being thirsty*
Last thing I will say about this BS. In the words of Stassi, @kristendoute idk what I've done to you, but I'll GET you a Pinot Grigio. Looking pretty thirsty over there… ????????‍♀️

— ????️‍????Scheana (@scheana) January 30, 2018
Scheana's mom: (*furiously types even worse joke about Stephen being thirsty*) You're doing amazing sweetie!!!!
So @stephenmcgeeee Because Scheana knew where "cups" were at his apt that means they had sex? So lame…Maybe she can get you a cup…you sound a little thirsty! ???? https://t.co/AvnunCob3Q

— Erika van Olphen (@erikavanolphen) January 30, 2018
Robby Hayes
Next, Scheana briefly tried to convince everyone she was dating Bachelor Nation's Robby Hayes. (Quick background: Robby was first on JoJo's season, then went on Bachelor in Paradise, met Amanda Stanton, cheated on her, and weirdly Tweeted a bunch of their emails a few weeks ago. Actually, he could be a perfect match for Scheana.) On February 28, Scheana posted an Instagram of herself with this charmer. And of course, she captioned it with the classic "please start rumors about us" . (I guess that caption has since been changed?)
When asked about their relationship, Scheana has maintained that they're just "good friends" who "get each other" and live in "similar worlds" (aka fake reality TV worlds). Beyond the fact that this sounds like code for "we bang sometimes and the conversation in between doesn't make me want to kill myself," I fail to see how Scheana would have just naturally stumbled upon this "friendship." Scheana Someone DM'ed Robby someone to make this connection, and it's probably the person posting sus Instas about it later. In other words, it's notable that Robby has never posted anything of Scheana. (Though maybe he just doesn't have his iPhone welded to his hand like Scheana does.)
Either way, in a classic Carl "please keep paying me please care about me" Radke fashion, Robby couldn't resist giving US Weekly this final quote: "Whether we have moved on from our unsuccessful love stories on television to our own is still up in the air." Barf. These two really should date.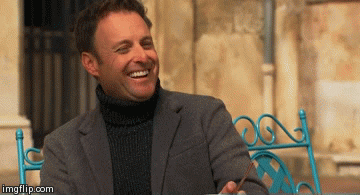 Ronnie Ortiz-Magro
Finally, we get to last night's encounter. Apparently, Ronnie had a rough Monday: in the midst of an argument over whether (now-ex) girlfriend Jen Harley had "sex videos" with an ex, the couple decides to livestream this shit. Highlights include Jen's packed boxes in the background, Ronnie screaming "put your fucking hands on me again I dare you," and, presumably, the quiet sound of their one-month old baby being scarred for life.
So, how does a Jersey Shore cast member unwind from a day like that? Apparently, drives directly over to Scheana's house so she can film the entire evening and upload it to Instagram. Jesus. Guess there's really no scandal too private or dark for Scheana not to want to get in on the 15 minutes of fame. I mean, it's a little too much of a coincidence that the first time they're hanging out is the day Ronnie's name is exploding in the news, right? And if you needed any further evidence that Scheana is desperate for more attention, she says the following in her story. "I mean, while watching the Vanderpump Rules finale, we have our own reality show in my condo."
No Scheana, you do not. In order for something to become a reality show, there has to be an audience for it. And—please believe me—people do not want to see more of you right now.
I'd yell at Scheana a little for not looking out for other women here (any footage of Ronnie other than him quietly weeping was probably rough for Jen to watch), but let's not pretend she's ever cared about that. At this point, I'm just getting genuinely concerned about her need to Instagram all moments of her life. (New theory: maybe she fakes crying on the reunion next week and runs out just to be with her iPhone?)

If we've learned anything from Rob/Scheana + Stassi/Patrick this season, it's that if you're the only one talking about the "relationship," you're probably the only one who thinks it exists. So until a guy comes forward and says "I'm dating Scheana," I'm going to have to start disregarding this nonsense.
That concludes today's round-up of Scheana's extreme thirst. Stay tuned for the day when Scheana posts her next "look at my reality boyfriend" Insta and "accidentally" tags Rob on her tit. I personally can't wait.
UPDATE: Maybe five seconds before we were about to publish this, Scheana opened her mouth again. I literally cannot keep up with this manic episode endless stream of thirst. In an E!News article, Scheana "speaks out" about Ronnie's relationship, sharing the kind words that "not everyone can work, not everyone is compatible." Welp, I guess she'd know.
She also snidely mentions that "they weren't together very long before she got pregnant," as evidence that the couple was beyond repair. All pretty rich coming from someone who made the comment "I know a family is something I want one day whether it's with Rob or Joe from down the street." So yeah. Maybe don't be taking shots at women for their sub-par family planning. All in all, this is the Scheana commentary no one asked for, on a situation she has nothing to do with, in the latest of her many sad attempts to have people give a shit. I think I speak for everyone when I say she should pull a T-Swift and cleanse from social media ASAP. Just please god don't follow it up with an "edgy" new album.
Images: Twitter (3); Instagram (1); Giphy (2)
Should You Buy The Stuff 'Bachelor' Contestants Sell On Instagram? An Investigation
By now we all know that being on The Bachelor or its adjacent shows is simply a gateway to finding love becoming a D-List celebrity. Basically every ex-contestant leaves their day job the day they step foot in the mansion, and while some have since found success as a writer (Andi Dorfman), a sportscaster (Jordan Rodgers), or professional gym-selfie taker/Lifetime Network actor (Nick Viall), most are making the big bucks by simply peddling random shit on Instagram. Oh, the places you can go when you are hot and have no shame…
If you haven't seen their ads by now, then please tell me how you have the self control to NOT follow them on Instagram. Because I have been suckered into trying at least one of their "favorite" products and I am still considering getting a pair of DIFF Eyewear shades. But for those of you that are considering a career in post-Bachelor product placement ads or can't decide if you should take retail advice from ex-reality TV stars who obviously didn't spend their own money on those items: here is our breakdown of the most popular products among ex-Bachelor contestants and our unsolicited opinion on whether or not you should give them a try.
Pushed heavily by Jojo, this subscription box costs $49.99 and is filled with "seasonal" beauty, style, and fitness products. I seriously wonder how much of this shit Jojo actually uses and how much ends up in her trash can. It does, however, appear to be worth the money. The items in each box are worth around $200 and you get them for less than $50. So if you are into random shit that you don't need and don't pick out—go ahead and sign up.
Yes, Amanda Stanton has incredible hair, but I seriously doubt it is because of a gummy vitamin that looks like a Care Bear. Most likely it's a combination of extensions and good genes, and the extra Biotin from these cartoon candies isn't making a whole lot of difference. I am however, impressed by her ability to carry the weight of all that hair on her 90-pound frame. Her head must be so strong. I can't pretend to be a total hater, though, I did try these for awhile because I am a sucker with thin hair. They tasted delicious and my hair did seem shiny.
This Toms-esque company donates reading glasses for every pair of shades sold, so by now, Jade and Tanner have likely helped an entire African village with their close-up vision.  The glasses cost $85 a pop (you can get 25% off if you use my a Bachelor discount code), which seems a bit pricey for an item that is likely to get lost within a month. I have a serious sunglass addiction, so I will probably buy a pair before I finish writing this article—but I will feel bad about it. JK, I'll be helping people read; this is a great use of money I don't have. I do, however, recommend that you practice the restraint and stick to $15 knockoffs.
Meal prep/delivery companies like HelloFresh are popular among Bachelor celebrities Sean and Catherine, Olivia Caridi, Robby Hayes, and actually, everyone else. With plans of $9.99 per serving where you still have to do all the work/cooking, I really don't understand how this is a superior option to delivery. I will gladly pay 10 extra dollars a meal to ensure I never have to clean a dish. But if you like to cook and don't have the time to go shopping yourself, this seems like a more responsible subscription plan than a FabFitFun box.
Dean Unglert and his more attractive, less-of-a-fuckboy older brother figure, Peter "Why Aren't You The Bachelor" Kraus, have both found a sponsor in MVMT watches. While I am glad there is some Instagram work for the men of the franchise, and these are nice looking watches, I don't totally understand how this is a real company. Do people still wear watches? Is there some sort of watch revolution that I wasn't aware of? I don't get it, but I would hate someone wearing a MVMT less than I hate anyone wearing an Apple Watch—so if you are in the market for some wrist flair, go ahead and drop $100+ on one of these babies.
Amanda Stanton Is Writing A Tell-All Memoir But It's Not About What You Think
Did you know we have a podcast dedicated to all things The Bachelor? It's called The Betchelor podcast and it's hilarious af. Listen and subscribe here!
Here's some interesting—depending on how you define the word "interesting"—news for Bachelor Nation: Amanda Stanton is writing a tell-all memoir entitled It Feels Good To Stick Up For Yourself. Who could have seen that coming? All of us.
According to Amanda, the book will contain "a little bit" about her relationships with Josh Murray and Robby Hayes, which leaves me wondering…wtf else will be in the book? Parenting tips for when you're on four reality dating shows? A step-by-step guide to being incredibly basic? Pictures of The Twins? Unclear.

Amanda also promised that her book will be more "positive" than the shade fest that was Andi Dorfman's book. Amanda told E News, "I am still a very positive person and whatever relationship drama I'm going through, I always do try to be positive. At the end of the day, my book is going to be more positive than some tell-all trashing people."
First of all, replace the word "positive" with "boring" and I think you'll have a way more clear picture of what Amanda was trying to say here. Second of all, aren't you the girl in my feed posting photos of her ex-sort-of-boyfriend cheating on her attached to cryptic Taylor Swift lyrics? Is that not you, Amanda? Lmk, because if its not, you've been seriously hacked by someone who fucking loves Taylor Swift. Honestly, weirder things have happened.

Speaking of the whole Robby/Amanda debacle, is that what It Feels Good To Stand Up For Yourself is referring to? Because if so, might I suggest changing the name to It Feels Good To Roast Your Shitty Ex On Social Media For MY 154K Adoring Followers. It's not as catchy, but I think it better expresses what you're going for.