Alexander Wang Is Facing Numerous Sexual Assault Allegations
TRIGGER WARNING: This article includes descriptions of sexual assault
If you began this week thinking that we could all take it easy and just ride the Hilaria Baldwin scandal until the end of 2020, you were sadly mistaken. While Hilaria is still attempting to clear her name, and more and more cringeworthy old interview clips are being uncovered, a new scandal has exploded in the fashion world, and sadly, it's a really disturbing one. In the past few days, influential fashion designer Alexander Wang has been accused of sexually assaulting numerous people, including male and trans models.
The wave of allegations against Wang was spurred by a TikTok video from graphic designer Owen Mooney, who responded to a prompt to share your "weirdest seeing a celebrity in public experience." In his video from earlier this month, he describes being at a packed club for a concert in 2017, when an unnamed "really famous fashion designer" groped him without his consent.
Mooney didn't name the fashion designer in the original video, but he liked a comment guessing that it was Alexander Wang, which seemed like confirmation. Later, after others' stories about their experiences with Wang began to surface, Mooney made another video, directly addressing the situation. He confirmed that the commenter "got it right," and said that seeing numerous others with similar stories made him realize that "he needs to be exposed."
At one point, Mooney's second video was removed from TikTok, and he shared in an Instagram story that TikTok claimed the video violated their policy on "Harassment and Bullying." After an understandable backlash, TikTok later reinstated the video, clarifying that the video was "removed in error."
In the weeks since Mooney's videos about Wang, things have taken a turn for the worse. Instagram accounts Diet Prada and Sh*t Model Management have followed the developing story, and shared many people's anonymous allegations that are even more unsettling. Most say they were drugged or sexually assaulted by Alexander Wang, and describe his aggressive behavior. While the exact stories differ, there are certain common threads that reappear over and over. These include pressuring men to have sex with him, even though they have made it clear they are straight or otherwise uninterested.
Another reoccurring theme in the stories is "molly water," or water laced with MDMA. Allegedly, Wang would give an unwitting person a bottle of drugged water and encourage them to finish it, and within minutes, they would feel the effects of the drugs. One person said that due to their bipolar disorder, the drugs caused a manic episode, followed by psychosis. They write that " smug 'prank' literally put me in the hospital for weeks and ruined my career."
View this post on Instagram
But it turns out the stories of Alexander Wang giving people substances they didn't ask for aren't limited to anonymous Instagram DMs. Diet Prada posted a clip from a video where Florence Welch and Derek Blasberg are reminiscing about the Met Gala. Welch recounts how one time, Alexander Wang said "you're drunk, drink this water!" and handed her a glass of "straight vodka." Welch and Blasberg both laugh about the memory, and Blasberg adds, "yeah, that's his party trick." Safe to say that has not aged well.
View this post on Instagram
While it's taken until the end of 2020 for these allegations to gain momentum, videos like this one show that some of Wang's behavior hasn't really been a secret. In fact, in a resurfaced tweet thread from 2017, a man named Nick Ward tells another story very similar to Mooney's. According to Ward, who didn't even know who Alexander Wang was at the time, he was also grabbed inappropriately at a club.
Anyone know who Alexander Wang is? He's apparently a famous fashion guy and I only know that cuz he grabbed my dick on Saturday night 😂

— Nick (@ShotgunMouse) September 11, 2017
Basically, while many of the new allegations have been anonymous, stories of Alexander Wang's behavior have been floating around for years, and they're finally getting the attention of a wider audience. So far, Alexander Wang has not responded to the allegations, though Instagram comments have been disabled on both his personal and brand accounts. The scandal surrounding Wang's alleged actions is the latest in a long line of toxic stories from the fashion world, which is why accounts like Diet Prada and SMM exist in the first place. As with every industry, there's clearly a lot of work still to be done in creating a healthier, safer, more positive culture, but with every toxic man who gets exposed, we get a little closer.
Images: lev radin / Shutterstock.com; owenamooney / TikTok; shitmodelmgmt, dietprada / Instagram; shotgunmouse / Twitter
This Story About A Fake Socialite Who Scammed All Of New York Is Wild
Fans of Gossip Girl and/or The Bling Ring, you are in luck. Over the past few months, the story of the first big "scammin' for the 'Gram" con artist has come out, and it is wild. I'm already excited for the movie. Here's the story. On the surface, Anna Delvey (born Sorokin, age 27) is basically everyone you follow on Instagram. She was rich, she always dressed in designer clothes, and she frequented restaurants whose entrées cost more than your rent. She also happened to be a massive fucking fraud (allegedly), and is currently in jail on charges of alleged grand larceny and theft of services. So, how did this complete rando casually adopt the lifestyle of a Kardashian? (No, this is not a how-to guide. Note the part where she's in jail.) Let's take a look. The Cut did an amazing job reporting on it, and you should definitely read the complete story, but if you don't have time to read it all right now but don't want to sound stupid at happy hour when literally everyone is talking about it, here's our shorter breakdown for you to read first.
What Did Anna Delvey Do?
What's sad/brilliant is how fucking easy it all sounds. Anna shows up with her "ambiguously accented" English, giant Céline sunnies, and a seemingly endless supply of cash. Naturally, people fall all over themselves to befriend this assumed trust fund baby. They spend a few months enjoying extravagant gifts, dinners, and weekend getaways—until Anna's credit card "stops working," and someone needs to cover the bill.
In total, Anna allegedly scammed an estimated $275,000, including at least $50,000 in unpaid NYC hotel fees alone. Am I appalled for the individuals Delvey ripped off? Absolutely. Am I the tiniest bit impressed at her innate gift for spending money like a billionaire? Um, yeah. The list of Delvey's purchases—not including the thousands on airfare, hotels, and decadent vacations—covers a $3,500 private jet rental, multiple Tesla rentals, $4,500 personal training sessions, Gucci sandals, Alexander Wang leggings, Supreme hoodies, $800 highlights, $400 eyelash extensions, cryotherapy, multiple iPhones, and a case of 1975 Dom Perignon. Wait, is this my Pinterest page or someone's rap sheet? V confusing.
Actual footage of Delvey walking through her hotel lobby: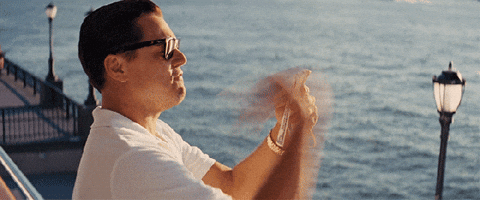 So, Who TF Was This Girl?
As for the origin story of Anna Delvey, we know she grew up in Russia, went to school in Germany/London, and then got an internship in Paris at Purple magazine. As I assume happens to most people who intern at fashion magazines in Paris, this is where Anna took a turn into becoming a horrible person. The next few years of her life are hazy, but basically she emerges into New York's social scene. By 2013, she was a Fashion Week regular, attended "all the best parties," hosted celebrity dinners with random guests like Macaulay Culkin and Martin Shkreli, and was, as one acquaintance put it, part of "the 200 or so people you see everywhere." Delvey was reportedly not, as you might expect, "superhot…or super-charming; she wasn't even very nice." All that mattered was that she was in the right places, wearing the right clothes, and appearing to spend the right amount of money.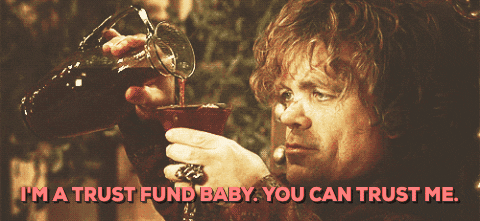 Why Did No One Stop Her?
The big question, obviously, is how she kept the alleged scam up so long. At the rate she was burning money, the fact that she didn't have the capital to back it up definitely should have come up sooner. And the reason it didn't is definitely not because she had an airtight story or was particularly good at lying. To begin with, this girl was claiming to be a German heiress without really speaking German. As this Independent article points out (a little too gleefully IMO—we get it, Americans are dumb), "a quick quiz in German could have cleared it all up very speedily." But honestly, no one who was around Delvey had any interest in finding out if her story was fake—people just wanted her to keep buying shit, trusting that the payment would eventually come through.
As for how she covered it when payment didn't come through—which was often—Delvey allegedly claimed unsuccessful wire transfers from a (nonexistent) trust fund in Germany. She also reportedly fabricated a financial adviser named Peter W. Hennecke who corresponded on her behalf when she attempted to get a loan of $25 to $35 million from various banks. The phone number associated with Hennecke was found to be a burner from a supermarket, his email was an AOL account, and when people started asking questions, Delvey literally pretended Hennecke had died. I cannot make this up. Ultimately, her debts caught up to her, and she was arrested outside rehab facility Passages in Malibu. How very Lohan of her.

What's She Doing Now?
As mentioned, Delvey is currently in jail, a turn of events she's taken surprisingly well. "People seem to think it's horrible," Delvey says about literal prison, "but I see it as like, this sociological experiment." Many quotes from Delvey's time in jail give me pause, like when she marvels over her cellmates' accounts of identity theft ("I didn't realize it was so easy"), and the tidbit that "the murderers were the most interesting to her."
Essentially, this girl is troubled—a fact equally on display in her still-existing Instagram account, which features terrible selfies interspersed with pictures of literally blank white space. Also, most of the comments on these pictures are from clearly fake accounts, with 5-10 posting the same comment verbatim within minutes. This is not the Instagram account of someone who is okay. If there's a lesson to learn here, it's that owning designer athleisure and keeping a stack of $100 bills handy is a great way to convince people you have a trust fund. Seriously though, it's an extreme example of how the Instagram existence we crave is more often than not an illusion, specifically designed to blind people with displays of money while obscuring the reality underneath. Maybe if we were less desperate to make our lives LOOK wealthy and fabulous, we wouldn't be so eager to believe someone like Delvey, who displayed more than a few red flags. And maybe we could stop breeding criminals whose primary goal is to spend more money on bottle service and sweatpants from Supreme. Just a thought.
Images: Giphy (5)
The Most Heinous Looks From NYFW So Far
In case you haven't noticed a significant increase in "candid" blogger outfit photos on your Instagram feed, it's currently New York Fashion Week. For those of you who think that NYFW doesn't affect you, think again. (Yeah, I'm about to go Miranda Priestly on your asses, so buckle up.) Fashion Week determines which designs Forever 21 and Zara are going to do a shitty job of ripping off next season, so you better pay attention this week because these are the outfits you're going to have to buy when you're searching for a last-minute addition to your collection of going out clothes. Here are some of the worst looks from the first weekend of New York Fashion Week to mentally prepare you for what's to come.
1. The Row
The Row sent a model out in a literal Snuggie and I'm feeling pretty conflicted. On one hand, I think this is the ugliest effing gown I've ever seen. On the other hand, if this means I can start wearing a Snuggie in public, I'm very on board.
2. Christian Cowan
While I'm really excited to see that Christian Cowan is trying to make small dogs as accessories a thing again, I don't think any of us will be hopping on the tweed chaps trend anytime soon. Just looking at this outfit is making my thighs chafe.

3. Alexander Wang
Usually, Alexander Wang can do no wrong. However, this look is a total miss. Bella looks like a drunk member of a bachelorette party who just wrestled with her dress for five minutes in a bathroom stall after peeing. I mean, maybe that's an unfair criticism. If "drunk girl screaming 'it's my birthday!!' and trying to get a free Fireball shot" is the look Wang was going for, this hits the nail on the head.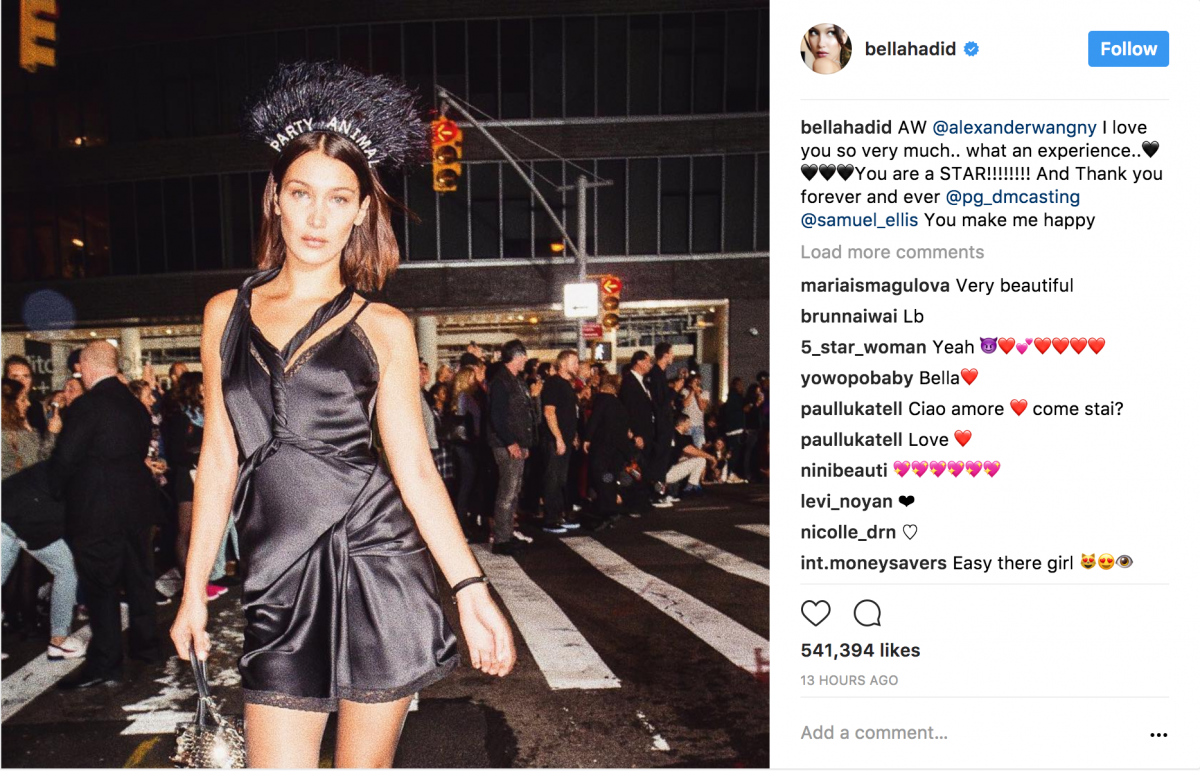 4. Fenty x Puma
The Fenty x Puma collection is another typically untouchable line, but even Rihanna can't expect us to watch a model strut down a runway in snow pants and a bucket hat without raising a brow. I'm sure that the first time Rih actually wears this out, we'll all be obsessed with it, but for now, this is bringing back memories of all the worst wedgies from childhood.

5. Tom Ford
I'm all for wearing as much denim as physically possible, but this Tom Ford look might just be where I draw the line. Like, I'll probably try to wear the infamous Britney Spears patchwork denim dress to my wedding, but this denim on denim on denim with a white pointed toe is still too much for me.