11 Not-As-Mainstream Kinks You Could Be Into & How To Try Them Out
There comes a time in every person's life when they suddenly realize their sexual preferences have changed. Just like music or food or Instagram filters, what you like in the bedroom (or the shower… or the floor…) can change over time. While it's easy to sit back and select the same vibrator setting or run through the same positions with your S.O., there's a chance you've come to the realization that what you once loved has gotten a little stale.
If you're looking for new ways to get off, there's a decent chance a kink is out there just waiting to award you with "I haven't been this turned on since I was in high school and skipped gym class with my BF" level arousal. Before diving in, however, it's important to note there's a difference between a kink and a fetish. A kink is basically a sexual interest. It's something that turns you on, but you don't need it to get turned on. A fetish, however, is a sexual fixation, and it is imperative to arousal. To put it simply: All fetishes are kinks, but all kinks aren't fetishes. And as long as you practice safely and consensually, there's nothing wrong with either. 

"Communication is key," says SKYN sex and intimacy expert, Gigi Engle. "An understanding and empathetic partner isn't going to shame you for liking something out of the box." So, if you're looking for ways to kick things up a notch, here are some kinks you might actually like that don't necessarily involve fuzzy handcuffs or leaving the house. Before trying out anything new, however, make sure all parties involved are in full agreement and take things slow. Sometimes half the fun is the anticipation of what's to come next, after all…
1. Katoptronophilia

Although the name sounds extreme, the actual act isn't as much. Katoptronophilia is a fetish for having sex or engaging in sexual activity in front of a mirror. Not to be all American Psycho, but there's a reason mirrors on the ceiling are a thing: watching yourself get it on—whether alone or with someone (or someones) else—is majorly hot.
How To Test It Out: Position yourself in front of a full-length mirror or bathroom sink with your fave vibrator. Pay attention to your eyes, your expression, and your breathing. If you find yourself titillated, there's a chance you'd love including a partner. Try out different positions, pay attention to different body parts, and play with your look before gracing your reflective stage. Luckily for you, mirrors are plentiful, and finding another reason to stare at yourself in them when your makeup looks good is definitely a win-win.
2. Exhibitionism
If putting on a show for yourself feels hot, there's a chance putting on a show for others will feel even hotter, and exhibitionism is just that. Basically, it's "sexual arousal at the idea or reality of being seen naked or engaged in sexual activities by others," clinical sexologist Sarah Melancon, told Cosmopolitan. While non-consensual exhibitionism (think flashers) is illegal, consensual exhibitionism is fun for people who love being the center of attention.
How To Test It Out: Going to a sex club is pretty much an exhibitionist's dream, but that could be hard to pull off if you're in the middle of a pandemic or if you don't feel like driving somewhere to have sex. Instead, something as simple as sending a scandy pic to your partner or dancing for them could give you a rush of endorphins. If you want to raise the bar, you could consider having sex in front of a secluded window (just make sure it isn't facing someone's house or a street/pathway), attending a virtual sex party (like a Zoom meeting but instead of talking to your boss, you get off in front of strangers) or even camming or posting on a site like Only Fans.
3. Voyeurism
Being the center of attention is one thing, but watching others is a whole other. Lots of people have hints of voyeurism lurking inside of them, and leaning into it safely and consensually can be the perfect way to experience something new. Since it's the act of being sexually aroused by watching someone else have sex or engage in sexual activity, this is a pretty easy one to try at home. If you've ever found yourself aroused by porn or even a steamy sex scene in a movie, voyeurism could be something to look into.
How To Test It Out: Luckily for all of us voyeurs out there, this is a pretty easy itch to scratch. The porn industry is huge and half the fun is exploring. Go down rabbit holes and check out different categories. If you want to feel more involved, sites like Chaturbate have real people camming and taking requests, or you could always hit up a sex club (whether virtual or IRL) to watch others get it on.
4. Sploshing

No, the name doesn't sound super appetizing, but the act certainly can be. In the simplest sense, sploshing falls under the umbrella fetish term "WAM" (wet and messy) which is the act of incorporating food into your sex life. It involves getting aroused by looking at or playing with large quantities of (usually messy) food. If you've ever been turned on by the idea of licking chocolate sauce off someone's abs or getting covered in whipped cream, it could be a kink to explore.
How To Test It Out: You've seen movies (and that scene in Gossip Girl where Nate and Serena have sex in a fridge). Feeding each other strawberries is pretty much the epitome of romance, so sploshing is just taking it up a notch. Cover each other in chocolate or cream or sushi or sprinkles or hook up in a kiddie pool of Jell-O… just "be sure to have a cleanup plan in place," notes Engle. And although some people like doing the messing, others like to have food smeared on them, so play around with what's fun. Concentrate on textures, smells, and how the food feels on your skin. The best part? Eating during is highly encouraged.
5. Foot Fetish/Kink
It wouldn't be a fetish/kink roundup without foot fetishes. In short, it's just an attraction to feet or arousal caused by feet, and it's actually one of the most common kinks. Since the feet have tons of nerve endings, they feel ahhh-mazing when touched and are also majorly symbolic (this is why lots of couples use feet washing in wedding ceremonies). Still, there's a chance you haven't explored the world of foot-induced arousal yet. The plus side is even if you learn it's not your thing, there's a chance you'll have a pleasurable time finding out.
How To Test It Out: One of the easiest ways to see if feet set off your arousal is through massage. Grab some oil and massage it onto your feet (or ask your partner to, if they're down), concentrating on the arch, in between the toes, and the heel. If you want to dive in deep, things like sucking on toes or massaging genitals with (clean) feet are some other ways to play. There are also a plethora of foot fetish videos out there from foot jobs (think handjobs, but with feet) to just looking at pretty toes, so dig your heels in and explore.
6. Hand Fetish/Kink
As it turns out, body part fetishes are fairly common. And while your mind might initially jump to foot fetishes, hand fetishes are also an important one to note. Basically, a hand fetish or kink is being attracted to hands, whether it's the whole hand, the fingers, interacting with hands, or watching someone's hands in action.
How To Test It Out: Just like with an attraction to feet, an attraction to hands can be stimulated pretty much the same way. From hand massages to pictures to online videos, you're in luck because almost everyone around you has a hand or two to look at. If you're trying out the kink solo, consider giving yourself a sensual manicure (think candles and oils) or perusing YouTube for some videos to get your juices flowing.
7. Sensation Play

Odds are you already engage in some sensation play, but learning more about the different types and testing them out is a great way to clear the cobwebs out from your libido. The umbrella term refers to a wide variety of activities, all involving different sensations. Things like temperature play (running an ice cube across bare skin), sensory deprivation (utilizing a blindfold or gag), impact play (think whips and clamps), and even things like tickling and biting all fall in this category. It's basically a sexual activity that creates arousal in response to withholding, giving, or receiving different types of sensory stimuli,
How To Test It Out: In addition to using ice cubes and blindfolds as mentioned above, feather ticklers, scalp massagers, and even ben wa balls (yup, like you read about in Fifty Shades), are other ways to experience sensual sensations. Many people practice this as foreplay or during sex, so whether or not you're engaging with a partner, play around with different props and at different times during your session.
8. Wax Play
Yes, candles are awesome for setting the mood and wasting your paycheck on, but they're also key to a pretty big kink. Wax play involves pouring hot wax on someone (or getting hot wax poured on you). Oftentimes, the wax is dripped on sensitive areas such as genitals, nipples, or the belly. Also, there are candles that turn into massage oil, which means you can have your wax play and a massage too. While this can fall under the "sensation play" umbrella, the fact that it gives you the chance to go on a candle shopping spree is reason enough for it to get its own highlight.
How To Test It Out: Testing out wax play is pretty straight forward. You'll want to make sure to get candles made for skin (which usually burn less hot) and to be extra careful since, you know, a real flame is involved. When playing, mess around with drip speeds and areas of the body to see what feels best. "I recommend having the receiving partner wear a simple blindfold," suggests Engle. "It ups the anticipation and sensation."
9. Cuckolding
For some, seeing your partner with someone else is a nightmare, but for others, it's a major turn-on. A cuckolding kink or fetish is the act of being turned on by watching your partner get it on with someone else. Although the term is masculine (and usually refers to a male watching his partner with another male), women can be into the kink as well. In fact, a "cuckquean" is a woman who gets off by watching her partner with someone else. Oftentimes the cuckold or cuckquean is just a bystander, but they can be consensually mocked during play.
Even though it all seems a bit advanced, here's an easy way to figure out if it's something you're interested in: Does the thought of consensually watching your partner interact sexually with someone else sound kinda hot? If so, you might get something out of cuckolding—just make sure to take things slow and use LOTS of communication.
How To Test It Out: Since this is a pretty extreme kink that can bring up a lot of feelings of jealousy, you'll want to talk about your feelings through every step and always be on the same page. "Don't jump into bringing someone into the room—start with fantasy," suggests Engle. "You can watch cuckolding porn together or maybe talk dirty, centering the talk around another person being there. Again, fantasy can eclipse reality in some cases, and it's very important to be absolutely sure everyone is comfortable and on board with this before trying it IRL."
10. Erotic Humiliation

Oftentimes erotic humiliation goes hand in hand with cuckolding since it's pretty much exactly as it sounds: Being consensually humiliated during sex or sexual activity. This can range wildly from calling your partner names to a consensually "forced" cuckold situation. A good example is the scene in Sex and the City when that guy calls Charlotte a "f*cking b*tch, f*cking whore." If the idea of being called names in bed sounds hot, consensual humiliation might be up your alley.
How To Test It Out: A good place to start if you want to try erotic humiliation is with your words, like a more hard core version of dirty talk. Chat with your partner about words, phrases, or topics you think you'd enjoy being used in a taunting manner and ones that are off-limits. If something's said that you don't like, speak up ASAP and take some time to evaluate how you feel after a session, advises Engle: "Communication is lubrication."
11. Orgasm Control (Edging)
Orgasm control or edging is one of those sex tips you've probably heard of but didn't understand the fuss. It's all about, well, controlling an orgasm. "Edging is one of my favorite sex hacks of all time," admits Kenneth Play, an international sex educator and hacker. "When you get the body almost to the place of no return, it will awaken your spidey senses to feel more pleasurable sensations."
This ranges from your partner telling you (or vice versa) when you can and can't orgasm (or utilizing restraints to keep from being able to control movement and thus an orgasm) to edging, which is where you're brought to the brink of orgasm but right before the big climax, the stimuli is removed. After a brief cooldown, the cycle starts again. This is great for those looking to last longer or just want more of those explosive orgasms you've read about in erotic novels.
How To Test It Out: All you need to experience edging is a partner, a hand or your favorite vibrator, and some uninterrupted alone time. Once you get close to orgasm, stop, cool down, then start again. Repeat this process until you can't stand it anymore and get ready to have your world rocked again and again and again.
"While it's important to communicate your needs, wants, and desires, even if they seem strange to you at first, it's equally important to listen and respect your partner's requests without judgment," Taylor Sparks, erotic educator and founder of Organic Loven, tells Betches. "There's a common saying in the kink community: 'Don't yuck on other people's yum.' Just because it is not something you would enjoy doesn't mean you get to pass judgment because they wish to explore it in a safe space with you." While that doesn't mean you have to try everything your partner wants (consent goes both ways), it does mean you need to be respectful.
What it all comes down to is that this is supposed to be fun. "Embrace the awkward. You're a newbie!" says Play. "This is not the time to put extra pressure on yourself. How good you are at the start of something does not dictate how good you can be at something." Whether you're smearing icing on your partner's body or have some good old-fashioned missionary, as long as you have safe, consensual fun and snag a few orgasms on the way, it doesn't really matter how you get there. 
Images: Artem Labunsky / Unsplash; Giphy (4)
Sex Positions That Count As Your Cardio For The Day
Let's get one thing straight before getting into this list: if you bang hard enough in any position, it's exercise. But, I get it. We've all had a time or two (or three) when our stamina is pushed to the limit. It's the moment you wish you went to the gym more so you could keep the sex going. (It's normal, it happens to everyone, and it's not a big deal.) Unfortunately, going to the gym requires… actually going to the gym. And who has time for that this winter? I can barely make it out of my bed to go to work. I'm not going to brave the elements just so I can work up a sweat when I can do that just fine in my own bed. So, here are sex positions that count as cardio and defs will make you hit the showers after (maybe for round two?).

This one sounds like some yoga sh*t, but trust me, you'll feel the burn. This is not for the weak—or uncoordinated. Basically, the guy sits cross-legged and the girl straddles him, and it somehow works. It takes a special couple to be able to coordinate their bounces perfectly to actually count this as having sex and not just like, sitting weirdly. My boyfriend and I cannot master this one, no matter how many times we've tried. But I can tell you that just attempting this position is a workout in itself. The guy can burn about 40 calories per half hour, while the girl can burn up to 100 calories.
This position is a killer workout for both partners, and I think we all know the mechanics of this one. For her, being on all fours works your abs and quads, getting that bikini body ready. For him, the faster he thrusts, the better the workout. According to The Cut, the girl can burn up to 118 calories in 30 minutes, while the guy can burn up to 211. (That's provided he can last for 30 minutes.) To put this in perspective, jogging at five miles per hour for 10 minutes can burn 91 calories. Moral of the story? Bang longer to burn more.
This one is your classic cowgirl position that we all some of us know and love, but with a twist. Instead of bending your knees, crouch on top of him. Doing so spikes the girl's calories burnt to about 120 to 170 calories. How many calories will the guy burn? Zero. True.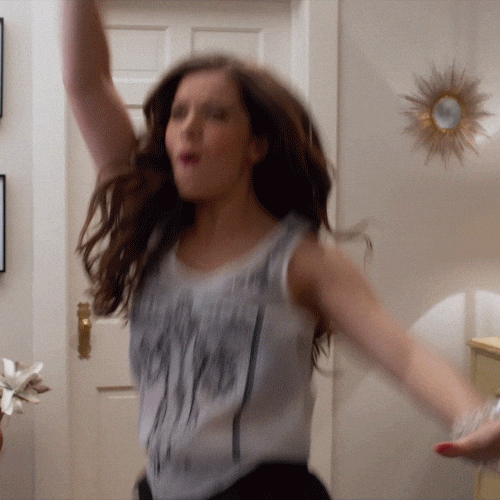 This one is a REAL workout and definitely one of the best sex positions that count as cardio. The girl can burn around 150 calories per half hour and the guy can burn up to 500 calories. Want to up the cardio level? Pick her up, man. I'm not gonna say that the larger you are, the more calories he can burn, but if you're five feet tall and a size zero, he's not burning that much. Just another reason to have that second piece of cake!
This one has the benefits of missionary position with some added results. In missionary, the girl can burn about 44 calories, while the guy can burn around 143 calories. But shoulder stand is basically the candlestick position you used to do as a kid in gymnastics. She'll be working her abs like crazy, so thank your childhood gymnast for the help. Bonus: this position will have him working his glutes, giving him buns of steel.
Just prop those legs up on his shoulders, and you'll be able to justify not going to the gym that day. Not only will the girl burn around 115 calories, but she'll also increase her flexibility. He'll burn about 130 calories, which is great.
But remember, no matter what position you do, stay safe, kids.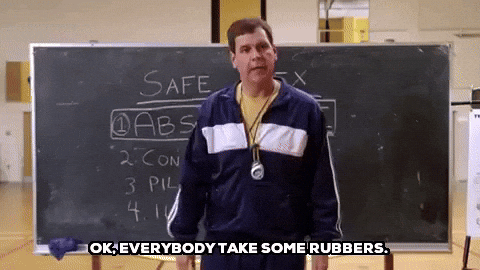 Images: Stokpic/Pexels; Giphy (3)
6 Sex Positions That Could Land You In The ER
Let me start this post off by saying injuries during sex aren't extremely common. According to Debby Herbenick, a research scientist at Indiana University and the author of Great in Bed, injuries tend to be as a result of doing it in an unfamiliar place, rather than in an unfamiliar position. Needless to say, bumping and grinding can end you up in the ER (have you seen TLC's Sex Sent Me to the ER???). Here is a list of the most dangerous sex positions that have been found to lead to the most injuries. I'm not saying don't have sex, God no, but be careful kids. Here, everybody take some rubbers.
1. Doggy Style
While doing research, I found out that doggy style is considered one of the most dangerous sex positions. If he's going at it too hard ("it" being you) then he can cause bruising or even vaginal tears. Also, the penis can accidentally slip into the anus, causing anal tearing. OW. A study published in the Journal of Impotence Research found that 41% of injuries during sex, specifically penile fractures (a rupture in two areas that are responsible for erections, f*cking ouch) were in doggy style. But if you ask me, if a guy accidentally slides into your ass, he deserves any injury he may get.
2. Missionary
TBH I thought missionary was super vanilla. Not that there is anything wrong with vanilla, sometimes you're in the mood for that, but other times you need some mint chocolate chip, you know? IDK if I'm hungry or horny now. Nevertheless, this style was found to be the second most common position to cause penile fractures. How tho??

3. Woman On Top
The study found woman on top (aka cowgirl) to be the third most dangerous position that has been found to lead to penile fractures. Reverse cowgirl increases his risk of injury due to the similar positioning of P in V to doggy style. Thrusting too hard into her pubic bone could be painful for both partners. Although you taking control can be a serious turn-on for him, be mindful that his little large friend can be fragile and a penile fracture means temporary abstinence for the both of you.
4. The Eager Chef
Also known as "counter top sex". The reason this position is v dangerous is because of its spontaneity. Being in a place that you aren't used to f*cking in adds to the threat of injuries. Picture this: You are sitting on the counter, your SO is standing in front of you, you're doing it, it's passionate and hot, and he thrusts and misses your vajayjay and slams into the counter. Talk about a major mood killer. I can guarantee there will be tears and a trip to the ER.

5. The Pogo Stick
Romantic. It's basically standing missionary. Slightly less vanilla but significantly more difficult. If your guy is super fit (#goals), then you should be fine. But having sex while my boyfriend holds me up sounds uber nerve-wracking. If he drops me, I'm injured. If he doesn't drop me, he's defs going to be sore the next day, and not in the way Ariana Grande describes.
6. 69
This one, surprisingly, lands on the list of most dangerous sex positions because of your increased risk of getting pink eye. LOL. Don't fart in your man's face and you should be fine.
Images: rawpixel / Unsplash
The 4 Weirdest Sex Positions Ever Attempted
I won't lie—I fell into a pretty serious rabbit hole of bad sex advice while researching this. And somewhere around the Men's Health column that called the vagina a "mysterious pleasure organ", I came to the conclusion that men should be banned from the written word, but more importantly, that most bad sex advice has one thing in common: someone is severely overthinking it. I totally get it; from my research alone, I already feel I've exhausted all possible contortions of the human body. (I'm also obsessively Googling "how flexible is the average woman" but that's neither here nor there.) But no matter how hard you're trying to spice up your love life, some sex positions just aren't worth it. Read on for my list of completely absurd positions you should never attempt (no matter how far into a 30-day "revive your relationship" challenge you are).
The View
"The View" was recommended by Cosmo and it's like reverse cowgirl, but way harder (hooked yet?). Instead of JUST straddling your partner, you fully lie down. Now that you have some nice boob-on-calf action going (my fave), you're meant to begin "pretty much twerking." Yes, while lying down. And yes, this is "the view" the name of this sex position is referencing. That of your partner watching you desperately try to heave your ass a few inches into the air while all gravity and logic defies you. (You could sneak your hands and feet onto the ground for leverage, but that's just a push up.) Basically, twerking standing up in a cool, dry room was already my nightmare. Twerking lying down naked with a dick inside me is a little much.
Yeah, I can't do anything like this: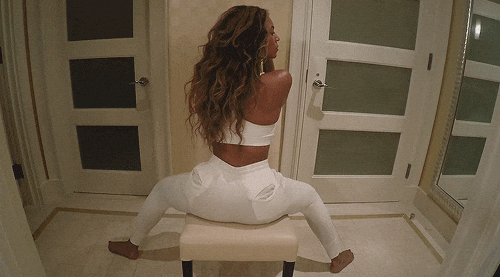 The Spider
You know when you see a spider and you're like "ooh that's hot, let's name a sex position after it"? Well, the good people of Men's Health have you covered. You and your partner crab walk toward each other until your genitals are appropriately entwined. Then you guys rock back and forth, while still balancing on your hands and feet. My main issue with this (other than the set-up it requires), is how very gently you'll need to rock. If there's a dick involved, it seems like more than a few inches would cause the whole thing to collapse. Also, Men's Health cites one of the benefits of this position as "you both can still maintain eye contact." Because who doesn't love adding prolonged eye contact to some very controlled thrusting? At least the eye contact will make it easier for your partner to see the fear in your eyes.
Bonus: Women's Health's version of this recommends that you slide ice cubes down your partner's torso. You know, so that the freezing water POOLS WHERE YOU MEET. This is the most traumatized I've been envisioning freezing water since the first time I saw Titanic.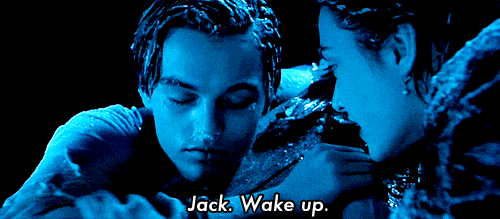 X-Factor
You would kind of hope Women's Health would have more realistic sex positions than Men's Health, but here we are. X-Factor is missionary—now make it sexy terrible. Instead of aligning your bodies to have both heads in the same general area (way too boring, am I right), your partner lies on top of you so that you form the letter X. Since the important parts are still mashing together, I guess that's where the sex is taking place. (Though with a P-in-V situation, I feel like either the P or V would need to have a significant curve.) This seems like a fun position for mouthing "how's it going over there" as your partner valiantly strives to balance on top of you and all the blood rushes to their unsupported head. Also, if you're only turned on by one side of your partner's body, then this is the move for you. It doesn't seem like a fun position for orgasms, avoiding chafing, or any other of my admittedly low-key sex goals.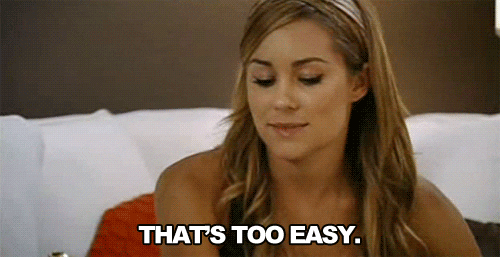 Spread Eagle
This is just an even more fucked-up version of everyone's favorite pile driver position. That's where you assume the plow pose (ass up, legs overhead, uncomfortable amount of weight on your neck), and then your partner lowers down on said ass and bangs you from above. We've already mentioned the damage this is likely to do to your neck, but pause for a second and truly imagine it. In the Spread Eagle variation recommended by Refinery29, you spread your legs wide from this position. As a plus, you could definitely hurt yourself so badly that you're not allowed to go to the gym for several months. And it does seem like a sick deal for the partner on top (Refinery29 notes that they don't have to do "that much work, just hold up"). But the partner on the bottom who's tearing both inner thigh muscles and slowly feeling their head separate from their body can't be loving this.
Again, my body cannot do this: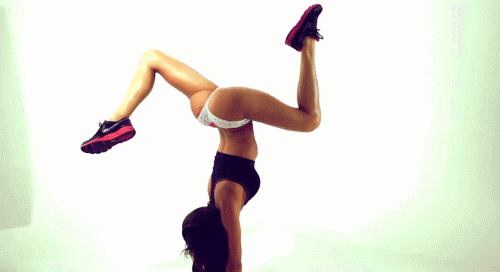 Whatever you want to do in the bedroom is totally your right, obviously. But in the interest of safety and not being a complete fucking weirdo, probably skip the above sex positions. Good luck out there.
Images: Giphy (4); David Hofmann / Unsplash