Judy Heumann Was An Activist Of Our Lifetime. Why Haven't More People Heard Of Her?
This past Saturday, we lost Judy Heumann.
Judy was a true force of nature, a revolutionary, someone who changed the world…and yet her name rarely appears in history books. When she passed, there were no news alerts from any of the major media outlets. In fact, I wouldn't be surprised if a lot of you reading this right now don't even know who I'm talking about.
After all, even I can admit that I knew neither her name, her accomplishments, nor her legacy, until 2020.
View this post on Instagram
Judy Heumann was a disability rights activist who was recognized internationally as a leader in the disability rights community, often regarded as the "mother of the disability rights movement." Her story began in 1949, when 18-month-old Judy contracted polio and began to use a wheelchair to get around the world. At five years old, she was denied the right to attend public school because the district deemed her a "fire hazard." She had to advocate for herself to get an education, and did so again as an adult to become an educator when she successfully sued the New York City Board of Education for her teaching license. It was originally denied to her out of concern she would not be able to escort students out in the event of a fire.
Judy Heumann ultimately became the first wheelchair user to teach in the city. In fact, Judy was often the first disabled person in every role she would take on throughout her life.
She spent many impactful summers at Camp Jened, a camp for children with disabilities. The camp, as documented in the Obama-produced documentary Crip Camp (which I can't recommend enough), created an environment where she and fellow future disability rights activists questioned why the world wasn't accessible and envisioned a world that was designed for them.
These conversations encouraged the campers — Judy included — to become more politically active. In 1970, Judy co-founded Disabled In Action, an organization that focused on securing the protection of people with disabilities under civil rights laws through political protest. She proved just how effective she and the entire community could be by stopping traffic on Madison Avenue in a sit-in to protest President Nixon's veto of what would become the Rehabilitation Act in 1972.
You read that correctly. She SHUT DOWN Madison Avenue. She did that.

Image credit: Tari Hartman Squire
While the Rehabilitation Act did become law, a few years later, the country still needed regulations that would define who was disabled, what would be considered acts of discrimination, how the law would be enforced.  The government was taking its sweet time. Mind you, this legislation was one of the FIRST federal civil rights laws protecting people with disabilities, and yet, years after it was passed, it still could not be properly enforced. This meant that those with disabilities were still not protected, regardless of the laws in place. When it was leaked that the Carter administration was leaning towards changing the language, essentially gutting the regulations into something that was similar to "separate but equal," the disability community took action.
To no one's surprise, Judy Heumann was at the forefront. She was one of the organizers of the San Francisco 504 Sit-In which, as of this writing, is the longest occupation of a federal building in US history. This protest, along with others staged across the country, not only led to the regulations being signed without any weakening language having been added, but also demonstrated just how powerful the disabled community is. It showed that we are not, as the media loves to portray us, weak, incapable, defenseless, or dependent.
View this post on Instagram
Furthering her legacy, Judy went on to serve in the Clinton administration as the Assistant Secretary for the Office of Special Education and Rehabilitative Services in the Department of Education and the World Bank's first Adviser on Disability and Development. In 2010, she was appointed by President Obama as the first Special Advisor for International Disability Rights at the U.S. Department of State. Afterwards, she went on to work at the Ford Foundation as a Senior Fellow, wrote a memoir entitled Being Heumann: An Unrepentant Memoir of a Disability Rights Activist, and hosted a bi-weekly podcast called The Heumann Perspective where she talked with leaders in and allies of the disability community.
View this post on Instagram
I was honored to interview Judy back in April of 2022 on my podcast, Always Looking Up to celebrate the 45th anniversary of the 504 Sit-Ins. It's not every day that you get to talk to the person in whose footsteps you are trying to follow. The person who continually empowers you to be a better advocate, a better ally, and a better person. We discussed the current state of accessibility, how to incorporate the history of the disability civil rights movement into education and advocacy, and what it means to say "I'm disabled."
Towards the end of the episode I asked her, as I do with every guest, who she looked up to. Her answer, "I look up to people who are bold and daring. People who take risks. People who are willing to step forward and try to do things differently…people who have risked many parts of themselves by speaking up and out not only for themselves, but for others, by encouraging other people to create a vision of where we want to move towards".
Her story is one that should be told, celebrated, and remembered. Unfortunately, it is often overlooked. She changed the world, not just for people with disabilities, but for everyone. She refused to back down, refused to settle, and refused to accept society's belief that being disabled meant that you were less-than. It is up to us, not just the disabled community, but all of us and future generations to carry on her legacy.
View this post on Instagram
We witnessed what happens when everyone comes together in support of a larger movement with Black Lives Matter and #MeToo. It is time to do that for the disability rights movement. It is up to all of us to be the people to whom Judy looked up. To be people who are bold, daring, and risk-takers. People who are willing to step up, do things differently, and change the world.
Jillian Curwin is a lifelong activist in the little person and disabled communities. She is the founder and owner of Always Looking Up, a personal website and podcast that brings awareness to living life as a little person in an average-height world. Professionally, she has used her experience as a little person to contribute to agency diversity, equity, and inclusion initiatives. On her platforms, where height is just a number, not a limit, she discusses adaptive and accessible fashion, disability representation, and the impact of civil rights on the disabled community. Past guests on her podcasts include Judy Heumann, international disability rights activist, Rebecca Cokley, program officer at the Ford Foundation, Jim LeBrecht and Nicole Newnham, the co-directors and co-producers of Crip Camp, and Maria Town, President and CEO of the American Association of People with Disabilities.
5 Black Women And Femmes You Should Be Following
There can be no discussion of the year 2020 without the mention of the name George Floyd, the 46-year-old black man who was brutally murdered at the hands of Derek Chauvin and three other police officers in Minneapolis, Minnesota this past May. And while George Floyd did not ask to be martyred, his brutal and untimely death awakened the world, and was undoubtedly the inciting incident for what many are calling the civil rights movement of 2020. Although it's tough to say definitively if the uprisings we've seen this year can be compared to the civil rights movement of the 1960s (as that movement tenaciously lasted for more than 10 years), it is fair to say that the Black Lives Matter movement is certainly moving in that direction. And if, in fact, we are headed down that historic route, it would absolutely be because of the bold, radical, unapologetic voices guiding us, leading us down the path to revolution. 
It is no secret that black women and femmes have played a central role in the current Black Lives Matter movement—after all, it was a 17-year-old Black woman, Darnella Frazier, who bravely filmed George Floyd's death, providing the world with the concrete video footage that made the misconduct surrounding his murder indisputable. But Black women and femmes have always had a unique perspective into structural injustice, probably because they have always been at the receiving end of most of it. Black women's rights and interests routinely take a back seat to those of white women and cis black men. As such, you may have heard (whether directly from the source, Malcolm X, or indirectly from a pretty good source, Beyoncé) that "the most disrespected person in America is the black woman." And perhaps it is because of this regular disrespect that Black women and femmes have sought to reclaim agency and use their voices to speak.
Over the past few months, Black women and femmes from all industries have been using their social media platforms to mobilize and educate the masses, creating a revolution for the digital age. They are leading the anti-racism conversation by saying what many people don't have the courage to say; pushing the boundary and not accepting performative or shallow attempts at change; ensuring that the revolution will be televised (via Instagram), and that it will be inclusive and intersectional. This is by no means an exhaustive list, but here are some of the Black women and femmes that I follow who regularly challenge me to learn and do better—I highly recommend you consider following them as well. 
If you are like me, you first encountered Sonya Renee Taylor back in June after a video of hers went viral. The video was in response to another viral video on Tik Tok, which featured a well-intentioned yet slightly misguided teen attempting to have "the anti-racism talk" with her family. While most of the internet was applauding Haley for having any semblance of a talk with her family at all, Sonya Renee Taylor's response video challenged us all to think more critically about what exactly it was that Haley and her family were debating: "Haley was arguing with her parents about whether or not Black people were worthy of life. The fact that that is a conversation is the problem." Taylor was able to shift the conversation from the localized issue of Black lives simply mattering (a conversation that really shouldn't be a conversation at all) to the more comprehensive, structural issue: "the delusions of white supremacy." And that, in a nutshell, is Sonya Renee Taylor's enthrall—she has the wonderfully unique ability to shed light on matters that challenge and defy the obvious perspective. In addition to her keen insights concerning racism, blackness, and white supremacy, she also commits to spreading discourse surrounding gender, fatphobia, and radical self love. So if you are looking to learn, be challenged, and pick up some lessons on how to love yourself radically and without apology, you must dive into the work of Sonya Renee Taylor and follow her on Instagram. 
Noname, Twitter (@noname)
if we believe black lives matter, we must also believe capitalism needs to be destroyed. as long as that system is in place and maintained by powerful elites, black people will die forever.

globally.

— 🌱 (@noname) July 26, 2020
Admittedly, it sort of feels weird telling you to follow Noname, because her whole thing is that we should divest from structural systems, celebrity culture being one of them. With that being said… you should follow Noname. Noname has been making music and uplifting POC interests and voices for years now, but she gained mainstream traction this past year. She's been a dominant voice in the digital Black liberation conversation, regularly challenging her audience to read, learn, and think for themselves. What's most compelling about Noname's Twitter presence is she uses it as a means to not only talk the talk, but also walk the walk. You can find her calling out imperialism, the industrial prison complex, and the patriarchy; but, you can also find her calling herself out, owning past mistakes and gaps of knowledge she had before she learned better. As she poignantly points out, "growth is an embarrassing yet necessary part of the process." 
Perhaps Noname's biggest digital moment occurred this past June, when rapper J. Cole thought it would be constructive to derail from the movement and drop a tremendously odd single, accusing Noname of using a "queen tone" and thinking " better than" him and other rappers in her efforts to speak up against structural oppression on Twitter. Noname's eloquent retort came in the form of a 1 minute and 10 second song, the thesis essentially being: "he really 'bout to write about me when the world is in smokes?" With concision and flair, Noname defended herself while effortlessly redirecting the conversation back to the serious issues at hand. Noname uses her Twitter presence in a similar way, calling out problematic mainstream pop culture while consistently shedding light on critical societal issues. So if you want to be a part of her "new vanguard," follow Noname on Twitter and consider joining her book club.
I wish I could say that I've had the pleasure of following and engaging with Ericka Hart's content long before this year, but alas, I, too, fell victim to bandwagon culture, and only discovered this dope account this past May. A self-proclaimed "racial/social/gender justice disruptor," "sex educator," and "breast cancer survivor," Ericka Hart uses their social media platform to cover tons of ground on the journey to liberation and is, by far, one of the most engaging accounts I follow. Ericka Hart's social media presence is unique in that their dialogue concerning social justice is dynamic—not only do they foster conversations that discuss plain truths about race and Blackness, but they also add unique depth to the discussion by examining matters of colorism and ableism. However, what specifically drew me to Ericka Hart's account was their advocacy for the protection and uplifting of Black lives that exist beyond the scope of cis Black men. They were a dominant voice in May insisting that we not only demand justice for George Floyd and Ahmaud Arbery, but for Breonna Taylor, a Black woman, Tony McDade, a Black trans man, and countless other Black women and trans folks that have been murdered at the hands of injustice. I, myself, am constantly challenged by Ericka Hart, as they constantly provide the reminder that the revolution cannot be complete or effective if it does not seek to liberate all Black lives. Ericka Hart's Instagram presence is also a healthy one to follow because they also use it as a platform to celebrate Black joy and Black love—regularly posting content with their partner, Ebony. It's a radical reminder that the Black story is not one of plight but one of joy and abundance. So do yourself a favor and follow Ericka Hart.
One of the most powerful adages that has come out of the last couple of months is "the revolution has many lanes." And I think it's safe to say that the lane of the revolution that's "activism through humor" has been monopolized by writer and comedian, Ziwe Fumudoh. Hosting a weekly show on Instagram Live, Ziwe attracts crowds in the thousands as they eagerly watch as she talks with notable people—predominantly white people—about race in America and skillfully baits them into an incorrect, often cringeworthy answer. What's most fascinating about Ziwe's show is that her practice of "baiting" really isn't baiting at all—she just asks questions and simply waits for answers. Without fail, and despite days of preparation and sometimes even tangible notecards, guests will always say the wrong thing—revealing that even the most well-prepared, well-intentioned white people have some kind of implicit bias that they need to reckon with. Previous guests have included infamous white women like Caroline Calloway, Alison Roman, and Alyssa Milano, but Ziwe has also interviewed people of other races, like Jeremy O. Harris, forcing him to discuss his use of Black women's bodies on stage in his seminal work, Slave Play. At the end of every interview, Ziwe asks her guest what the audience has been wondering the whole time: why the hell did you agree to come on this show? And the guest's answer is almost always the same: part of doing the work is being made to feel uncomfortable and humbling yourself in order to learn. And that's the Ziwe influence—she's created a public platform for those willing to be challenged and learn, while allowing her audience to heal through community and catharsis as they watch the process take place. If you're not familiar with Ziwe, please join us in the year 2020 and give her a follow!
If there is any account that I am 90% certain you've encountered over the past few months, it's Rachel Cargle's—and it should be Rachel Cargle's, as she uses her platform predominantly as a means for education and activism. Upon scrolling through her IG feed, one of the first things of note is that her academic and mobilization efforts far precede this year's events. Cargle has been guiding the conversation on race and womanhood in support of the revolution for years, even though many of us have only come around recently to receive her words. She regularly promotes the work of "unlearning" through learning, and curates monthly reading lists and lectures via her online platform The Great Unlearn (a patreon you should subscribe to!). 
But what sets Rachel Cargle apart from other activists is that a central part of her work is providing tools and resources for her audience to ensure that learning doesn't stop at required reading, but is further translated into action. For example, when much of the world was posting open letters to their schools, universities, and workplaces to expose them for unjust practices and racist ideals, Rachel Cargle took to her Instagram account to take it one step further: providing her audience with a template for how they, too, can hold the institutions in their lives accountable for structural injustice. In addition to these accountability templates, she also curated a 30-day Do the Work challenge and posted tangible ways to decolonize your bookshelf, continuing the idea that activism must be combined with action in order to really effect change and mobilize a revolution. So if you're looking to become a student in the masterclass on effective activism, follow Rachel Cargle on Instagram. 
A prevailing question on the minds and lips of many this past year has been: "How long will this movement last?" "Is this movement just a moment?" But it's been three months since the murder of George Floyd, and the movement is still prospering. While the momentum has, naturally, oscillated, its heartbeat is still strong. Why? Because we have leaders: Black women and femmes, the new generation of activists—our new vanguard—who have committed themselves to the endurance of this movement. While it may be easy at times to be defeatist and feel overcome and overwhelmed by how far we have to go, optimism lies in the comfort that we are being led in this revolution by some of the brightest, most talented minds out there. And we can access all of them through the proximity of our smartphones. We simply have no choice but to stan these women and femmes (and send them some coin to pay them for their labor).   
Images: Angelo Moleele / Unsplash; sonyareneetaylor, ihartericka, ziwef, Rachel.cargle / Instagram; Noname / Twitter
What Is Optical Allyship? How To Go Beyond IG Posts
After Blackout Tuesday, you may have seen the term "optical allyship" making the rounds on social media, along with the phrase "it's a movement, not a moment." While it's great that Black Lives Matter is finally being accepted in the mainstream and talked about on a global scale, and showing solidarity (especially on social media) is important, it shouldn't be your only step toward working to be anti-racist. If you are committed to practicing allyship continually, it's important to learn what optical allyship is, why it's counterproductive, and how you can make sure you're going beyond the optics with your support.
So, What is Optical Allyship?
the internal work – interrogating, re-arranging, and re-educating our psyches and hearts – that's the hard work. that's the work nobody will hold you accountable for. do that too. do that most.

— kendra (@kendramorous) June 2, 2020
Latham Thomas, author of Own Your Glow, coined the term optical allyship, which she defines as "allyship that only serves at the surface level to platform the 'ally.'" She explains, "It makes a statement but doesn't go beneath the surface and is not aimed at breaking away from the systems of power that oppress." Basically, optical allyship is performative, serving the ally and not really digging deeper into understanding the systems of oppression so they can be dismantled. Optical allyship is mostly talk, when true allyship is about actions. As Roxane Gay explains in her article On Making Black Lives Matter, "The problem with allyship is that good intentions are not enough. Allyship offers a safe haven from harsh realities and the dirty work of creating change. It offers a comfortable distance that can be terribly unproductive." Separating yourself from optical allyship means not just posting a black square or Martin Luther King Jr. quote and calling it a day, it means taking on the struggle and fight as if it's your own and committing to doing the work—not just this week, but beyond. That is where the real allyship begins.
Optical Allyship In Action
One of the obvious examples of optical allyship is the influencers who use the protests and Black Lives Matter movement to up their IG aesthetics. While (I hope) we all know right off the bat why it's wrong to show up to a protest, take one picture, and then bounce, posting a protest thirst trap isn't the beginning and end of optical allyship.
Odds are that the majority of us have either posted an Instagram story or retweeted an image or statement recently in efforts to spread awareness and show support for the movement. If you are not also donating to causes supporting Black Lives Matter, supporting Black-owned businesses, reading up on Black history, and/or calling your representatives, then that Instagram story or retweet falls under optical allyship. In an Instagram post, Thomas explains, "True allyship is about building trust, being consistent, standing up, speaking up, recognizing the struggle and carrying some of the weight, it's using your God-given sense to figure some of this stuff out and not waiting for folks to tell you." 
I get it for those of you out there that want to support the movement but aren't sure how or what to do. I can also see how one might think that posting a black square is a contribution to the cause because you're showing solidarity, but in reality, ask yourself what is it really doing and who is it really serving? It is not enough to just post a quote or an image without any context or link out to reliable resources. That is when your allyship becomes performative and fails to break through to deeper levels in order to invoke real conversation and change. Really, it's time to put your money where your black square is. As Roxane Gay puts it, "We need people to use common sense to figure out how to participate in social justice." 
How To Be An Authentic Ally
So, how do you make the leap from optical allyship to being an authentic ally? Well for starters, just listen without feeling the need to insert yourself into the dialogue. As Thomas writes in her Instagram caption, "just because you're new to the work, doesn't mean it's new. Know that folks have been working all along and you're stepping into something already in play…get in where you fit in, take notes, bring resources, and acknowledge you have work to do." Especially as white people, one of the best things we can do (and it's so easy) is actually just shut up and listen. 
That doesn't mean you should never post on social media about Black Lives Matter—it just means be intentional about what you do post. Instead of just posting a square, see if you can post resources. Share organizations, educational materials, and places to donate. Share artwork by BIPOC illustrators and designers to amplify their voices.
View this post on Instagram
Systemic racism wasn't built in a day, and abolishing it won't happen in a few weeks, either. Continued ally support is essential in the battle against racism. Black lives matter today, they matter tomorrow, and they will continue to matter long after the protests subside. Being an ally is an ongoing commitment. I understand that this learning and these conversations can be uncomfortable, and change can be too, but when people are losing their lives, then it's time to get uncomfortable.
Yes, take action by educating yourself. Read books, watch documentaries—do that. Then go a step further by implementing your newfound knowledge into your everyday life, and by having discussions with people in your life about what you learned. This doesn't mean that you have to blow up and check your conservative aunt with soap opera-level dramatics at every family gathering, but you can still discourage and shut down any racist remarks, and help educate those who make them. Conversations lead to change, so they're worth having—comfortable or not. Amélie Lamont writes in The Guide To Allyship, "As an ally, you need to be willing to own your mistakes and be proactive in your education." Not to be cheesy, but every day is a new opportunity to do better. You can also continue your practice by following accounts that reinforce these ideologies, like Mireille Harper, who released a 10-step guide to achieving non-optical allyship. The resources are all there, so use them. Seriously, if you can take the time to learn how to bake sourdough bread, then you can take the time to learn how to be an ally.
How To Make Allyship Your Lifelong Priority
There's another level of allyship that goes beyond sharing resources, spending money, and having hard conversations with family members and friends. You may have heard the saying, "when you're accustomed to privilege, equality feels like oppression." This refers to how the actions that are necessary to truly dismantle systemic racism might appear to mean putting yourself or your white peers at a seeming disadvantage in some parts of your life.
The difference between these types of opportunities for allyship, versus what we've been witnessing happening on social media over the past few weeks, is that we don't always get to choose when these opportunities arise for us, and they may appear as harder choices than simply choosing to buy from a Black-owned brand. But recognizing these opportunities to stand up and speak up, and then doing it, is what makes allyship authentic vs. performative.
For example, let's say you're a parent at a school district meeting. Pretend it's a great school district, the type where parents will pay higher property taxes to give their children the chance to attend. Now pretend that the racial or socioeconomic makeup is one that doesn't allow for a lot of diversity. Back to the hypothetical school board meeting: the issue at hand is trying to more actively integrate the school district, and that might be coded as "adding more multi-family homes to the district" aka zoning apartments. If you grew up in certain elitist suburbs, you know that there will be individuals who resist these changes, chalking it up to things like "property values" and the "school district ranking." In this scenario, focusing on these latter things would indicate that someone prioritizes maintaining one's own advantages (building wealth, premium education for their children) rather than allowing children of color to access these advantages as well. A commitment to being anti-racist can sometimes mean dismantling those types of perceived "disadvantages" for the sake of the greater good.
This is just one of the thousands of examples of systemic racism that persist in our society in ways that white people can choose to ignore and uphold. They're also not the types of choices that we're faced with every day, and perhaps these types of choices have previously been consciously uncoupled from race in the minds of most white people. The goal is to be able to see what issues in society have been insidiously shaped by racist policies, so that when we're presented with an opportunity to actually do something about them, we've been educated and are committed enough to make the right choice, even if they might take away some of the advantages we've enjoyed in the past.
Images: Life Matters / Pexels; Kendra Austin / Instagram; Off Campus / Instagram; Shana Hezavehi / Instagram
Pornhub is Helping Save the World's Oceans With This Dirty Video
News flash: Pornhub is 100 percent that b*tch. The adult content website has recently launched an initiative to help remove plastic from the Earth's oceans and raise awareness about sea pollution. One truly does love to see it.
Pornhub has created a truly amazing concept, where every time a video specifically made for this initiative is watched, they will make a donation to Ocean Polymers – a nonprofit organization that plans to send out a ship to collect plastic waste in the sea. The film is entitled "The Dirtiest Porn on Earth," and stars popular amateur porn couple Leolulu, who are seen having sex on a beach littered with trash.


As the scene goes on, people wearing Pornhub branded gear pick up the trash around them, which allows the viewer to see more of the sweet, sweet action. The film is meant to depict how an otherwise beautiful scene can be hidden by the trash we create. Genius. Gorgeous. Hang it in the Louvre.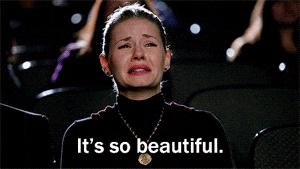 Corey Price, Vice President of The United States of America Pornhub made the following statement about the project:
"As of today, 12.7 million tons of plastic can be found within the depths of our oceans. What's perhaps even more shocking, is that scientists predict that there will be more plastic than fish within our oceans in only 30 years.

Ocean pollution has grown to become of the most significant global issues of our lifetime, and it's only getting worse.

That's why it's imperative that we use our platform to raise awareness and inspire change – not just for the time being but for generations to come. We're dirty here at Pornhub, but that doesn't mean our beaches need to be."

Pornhub has also created a website where viewers can find tips on how to avoid contributing to the plastic that is devastating the ocean and the creatures that call it home.

What you might not know is that this kind of inspirational, progressive activism is not at all out of character for Pornhub. In fact, the company has a history of raising both awareness and money for charity and social issues. They have an initiative called "Pornhub Cares," which includes videos like the one in this story and helps aid charities, provide access to disabled persons, and educate the public about activism. In another initiative, the company
Like anyone/anything that capitalizes on sex work, Pornhub is often unfairly and inaccurately written off as "trashy" or "not legit." But the truth is, like the work it promotes and supports, it's very progressive. It's literally helping people gaz (short for orgasm — try to keep up) while simultaneously helping save the world's oceans. The true heroes.
Now, if you'll excuse me, I have some, ahem, activism to go watch.
13 Female Activists You Should Be Obsessed With
It's 2019, and as per usual, women are here to slay. Because the world is the way that it is at the moment (a legit nightmare), activism is playing a key role in politics. Sh*t has got to change, and women are out here kicking ass and taking names to make sure that it does. So many women are doing such amazing work, so we made a list of some our favorite badasses who are working to make the world a more tolerable place. Check them out, follow them, and be inspired them. And then play "Run the World" by Beyoncé on repeat for the rest of eternity.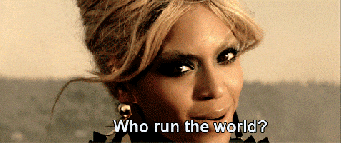 This queen is a intersex Belgian model who is proudly making the world aware of her experience. She was told from a young age to keep the fact that she is intersex a secret, as if it was something to be ashamed of. Intersex is the seldom talked about letter in the LGBTQIA acronym, and Hanne is bringing more visibility to the identity in her activism. She partnered with InterACT to advocate for intersex human rights, and is vocal about how forcing intersex children to undergo surgery is a human rights violation. She's bringing a voice to a community that hasn't had many of those, and she's doing it all while being a literal model. We stan.
Brittany is an educator, organizer, writer, and speaker who focuses on the intersection of justice and culture. As a Black woman, she is a leader of social justice and advocacy for women of color. Also, Barack Obama stated that she is a "voice that is going to be making a difference for years to come," which is v casual. Brittany is the Vice President at Teach For America's National Community Alliances, where she leads partnerships with communities of color. She's also the co-founder of Campaign Zero, a policy platform that aims to end police brutality. As a prominent Ferguson protester, Brittany was appointed as a member of the Ferguson Commission and President Obama's Task Force on 21st Century Policing. She also has a v popular Tedx Talk called "It's about time to value Women of Color in Leadership." Damn, is there anything she doesn't do?
Yara is an Iranian-American actress, model, and activist. You may recognize her from her role as Zoey on the hit TV show Black-ish. She is the founder of Eighteen x 18, a platform that encouraged 18-year-olds to vote for the first time in the midterm elections. So at just 18, she was actually making America great again. And it doesn't end there. She has another organization called Yara's Club, which is partnered with Young Women's Leadership Network (YWLN) of New York, and provides online mentorships with the goal of ending poverty through education. At 18, I was literally just sitting in my room and applying too much lip gloss while watching The O.C. and yelling at my mom.
Malala is a Pakistani activist who has received international attention for her fight to make sure women in Pakistan receive an education, especially in her native town of native Swat Valley in Khyber Pakhtunkhwa, where the Taliban had banned women from going to school. She was also the youngest winner of the Nobel Prize when she received it in 2014, which is incred. Because of her feminist activism, a member of the Taliban attempted to assassinate her. She survived, and made it her life mission to continue her work. She founded the Malala Fund, a nonprofit organization that works to ensure free and safe education for girls. Amazing.
Marley is a teen activist who set out to change the world at the age of 11. Sick of reading books that only feature white people, Marely launched a campaign called #1000BlackGirlBooks. Her goal was to collect and donate 1,000 books that feature black girls as the main character, and she has been highly successful. She has collected over 9,000 books and now has a book deal of her own. She is now 12 years old. With a book deal. That is…so impressive.
View this post on Instagram
Tarana is a black civil rights activist who hails from the Bronx, and you probably know her as the founder of the #MeToo Movement. She coined the phrase back in 2006, and used it to bring awareness to sexual abuse in our society. As we know, the term made its way back into society in 2017 and has changed the world for the better. Because of Tarana Burke, survivors of sexual assault and harassment have found a voice and been heard.
View this post on Instagram
Akilah is a comedian and activist who uses her platform to speak out against today's politics. Her Youtube channel "Akilah Obviously" has 159k followers, and includes sketch videos that use comedy to make social commentary. Her Twitter is fire, and you should absolutely follow her. She's been blocked by Tomi Lahren, which is iconic. Akilah has a distinct voice and is using her comedy to educate the world on how dumb we are. We love her for it.
I think the 10 year "how hard did age hit you" challenge really highlights how much better makeup for women of color has gotten. We were all good looking, we just only had shitty shades to choose from.

— Akilah Hughes (@AkilahObviously) January 16, 2019
More teen activists making the rest of us look bad! Delaney and Emma are both survivors of the Parkland shooting who have channeled their grief and turned it into action. After living through a traumatic tragedy, both of these young women decided to take a stand against gun violence in America by organizing "March For Our Lives," one of the largest youth protests in the US since the Vietnam War. At just 17, they became the faces for gun reform in America, and both of them have made it clear that they plan to continue towards change through activism.
Okay this list is really starting to make me feel bad about myself. At just 8 years old, Mari wrote a letter to then President Obama asking him to meet with her about the crisis in Flint, Michigan. Obama responded by making a trip to Flint to meet her and help the people of her community. God, I miss Obama. Now 10 years old, Mari is still working to help out the people of Flint. She raised over $10,000 for students to get backpacks for school, and partnered with an organization called "Pack Your Back" to help underprivileged kids receive all of the school supplied they need. She's also the youngest Women's March Youth Ambassador, National Youth Ambassador for the Climate March, and Youth Ambassador for Equality for Her. And I'm literally crying while writing this because she is so inspiring and adorable.

Julissa is a contributor for Crooked Media and one of the hosts of Crooked Conversations, a podcast on that covers news stories that aren't making headlines but are heavily impacting the world. Julissa is a prominent voice and leader for immigrants in the US. A Mexican immigrant herself, she moved to America at the age of 11 and was undocumented for 15 years, even as she climbed her way to the top on Wall Street while working at Goldman Sachs. She uses her inspirational story to help other immigrants achieve their dreams. She is the co-creator and chairwoman of Ascend Educational Fund (AEF), a college scholarship and mentorship program for immigrant students in New York City. Oh, and she's also a best-selling author for her book MY (UNDERGROUND) AMERICAN DREAM.
Dana is the co-founder of The Ripple, a non-profit that aims to create a collective of women to empower other women to make waves in their community. Love that, love women. Dana is an intersectional feminist whose personal passion is body positivity. She uses her personal Instagram account (@dothehotpants) to promote body positivity and runs workshops on how to raise body positive kids. Her feminism is intersectional, and so is her work.
Vilissa is a fighter for disability rights, and is the founder of Ramp Your Voice, an organization that promotes empowerment, education, inclusion, and self-advocacy for disabled people. She is an advocate for more intersectionality in the movement for rights for the disabled, and is known to bring attention to how women and people of color are often left out of the conversation. She created the #DisabilityTooWhite hashtag and uses it on her social media pages to bring awareness to the cause. And on top of all that, she's a social worker. Incredible.
For me (not speaking for anyone else with this), the only people I let get a pass at staring are children & old people. If you're between the ages of 13-80 – do better. Adjust your gaze – yes, I'm that fine to look at. Glad you noticed.

— Vilissa Thompson (@VilissaThompson) January 18, 2019

Brb, becoming an activist ASAP.
We Found A Website That Makes Getting Involved In The Midterms Easy
I know this is truly wild to say in 2018, but I have some amazing news for you. The Betches Sup is teaming up with Crush the Midterms to help making getting involved in the 2018 midterm election as convenient, easy, and effectively as possible. So fetch! So, what exactly does this mean and how can you participate? Omg, I'm so glad you asked!
You can use this link to visit our partnership website, and from there everything is super simple and straightforward. Once you're on the website, click 'Let's Go!' and fill out the short questionnaire. Based on your answers in this survey, a detailed and personalized plan will be provided for you, both on the site and sent to you via email. It will tell you when to vote, who will be on your ballot, places you can volunteer, organizations and people you can donate to, and more!
There is also an option to add any and all of the suggested events to your calendar, so you don't forget. It's literally so helpful and easy to use, not unlike the shot glass necklace I used to wear to parties on St. Patty's Day in college. Except this assists with making helpful contributions to society.
If you're reading The Sup, I know you understand how crucial it is to get involved in the upcoming midterms. But sometimes it's hard to know where to start, what to do, and where to put your energy. A lot of us have found ourselves saying, "there should be an app for this." This is essentially that. You're welcome.
Visit the website today and get your activism plan started! Being politically active is v chic in 2018. Also, IDK if you've noticed, but its like, v important.
Heads up, you need to keep up with the news. It's not cute anymore. That's why we've created a 5x weekly newsletter called The 'Sup that will explain all the news of the week in a hilarious af way. Because if we weren't laughing, we'd be crying. Sign up for The 'Sup now!
Kim K. Actually Got Trump To Do Something Good
Well, Kim Kardashian is probs getting into heaven now. On Wednesday, President Trump officially pardoned Alice Marie Johnson, the 62-year-old grandmother serving life in prison for a first-time nonviolent drug offense. Last week, Kim went to the White House to plead Johnson's case in front of Trump, which resulted in this excellent news and also in this photo, which is even weirder to look at than those pics of your ex with his new gf:
Great meeting with @KimKardashian today, talked about prison reform and sentencing. pic.twitter.com/uOy4UJ41JF

— Donald J. Trump (@realDonaldTrump) May 30, 2018
(This image will probably be in textbooks someday. Sit with that.)
This all started when Mic reported on Johnson's story back in October 2017. When Kim came across the video, she made it her mission to get clemency for Johnson. She even started talking with Ivanka and Jared on the phone multiple times, which you know means something is serious. (Cause does anyone talk to Jared Kushner on the phone for fun?) Eventually, Jarvanka got Kim into the Oval Office for a meeting of the reality stars, and while Trump apparently couldn't be bothered to stand up for their picture together, he did one reasonable thing and commuted Johnson's sentence.
When Kim heard the news, she tweeted:
The phone call I just had with Alice will forever be one of my best memories. Telling her for the first time and hearing her screams while crying together is a moment I will never forget.

— Kim Kardashian West (@KimKardashian) June 6, 2018
I never expected something Kim Kardashian wrote on Twitter to make me tear up in a good way, but this is 2018 and life is all kinds of batshit.
So I guess you have to be a celeb to get the president's ear right now, but hey, the most important thing is that Johnson gets to go home, which she should've been able to do fucking years ago. Kudos to Kim for killing it on prison reform. Meanwhile, there's still no sign that Kanye understands slavery.
Heads up, you need to keep up with the news. It's not cute anymore. That's why we've created a 5x weekly newsletter called The 'Sup that will explain all the news of the week in a hilarious af way. Because if we weren't laughing, we'd be crying. Sign up for The 'Sup now!
NRA Members Are Blowing Up Their Yeti Coolers Because This Is America, Damn It
One thing's for sure, it's hard being a conservative in America. You have only the slimmest of majorities in all branches of the federal government (except the House of Representatives, where it is large). A scant 33 states are run by Republican governors, and a worrying simple majority of 27 states where Republicans either have total control or veto-proof majorities. Worse still, Christians make up a paltry 71% of the American population. The Second Amendment to the Constitution (obviously the best one) could at any moment quickly and easily be repealed with a 2/3 majority in both houses of congress and an affirmative vote by at least 38 states. The point is, the conservative way of life is under attack like never before, which is why it makes total and absolute sense that these brave patriots are blowing up $500 Yeti coolers.
Ok, I'll explain.
If you're not familiar, Yeti makes exceptionally high-quality (yet insanely overpriced) coolers for hunters, fishermen, and any well-to-do rednecks who don't mind paying up to $1,300 for a beer holder. This is mine, and it was only $250:
Naturally, a discount on such a pricey frat-tastic status symbol is welcome. Imagine the outrage, then, when the very same Real Americans received notice from the NRA-ILA that Yeti had succumbed to pressure from the sicko progressive left and would no longer sell to the NRA or offer discounts to their members:
Suddenly, without prior notice, YETI has declined to do business with The NRA Foundation saying they no longer wish to be an NRA vendor, and refused to say why. They will only say they will no longer sell products to The NRA Foundation. That certainly isn't sportsmanlike. In fact, YETI should be ashamed. They have declined to continue helping America's young people enjoy outdoor recreational activities.
This is, obviously, a direct attack on the liberty of all Americans, and especially those who pay money to be a member of the gun industry's lobbying arm like to exercise their Constitutionally-protected right to bear arms. They had but one recourse: voluntarily destroy those expensive-ass coolers to own the fuckin' libs. Oh, and destroy them they did.
This American Patriot filled his Yeti coolers with explosive shit then shot them in an excruciatingly long Facebook Live video.
This guy took a less violent approach, opting to squash his Yeti tumbler in a bench vice.
Not to miss out, these ladies showed those commie pinko cooler makers who REALLY represents American values by filling one full of tannerite:
Finally, this Patriot not only destroyed his Yeti tumbler, but he also joined the NRA. Talk about getting a double return on your investment!
So proud of my country!
Naturally, the pansies at Yeti saw their profits slipping away, and tried to walk back their clear disdain for our Constitutional rights in a statement of their own:
Uh huh, sure. That's what they all say. Don't be fooled by their elitist legalese and liberal double-speak! The best way to show these companies that you won't stand for the degradation of American values and erosion of our way of life is, and always will be, to spend your money on their products so you can film yourself destroying them.
Heads up, you need to keep up with the news. It's not cute anymore. That's why we've created a 5x weekly newsletter called The 'Sup that will explain all the news of the week in a hilarious af way. Because if we weren't laughing, we'd be crying. Sign up for The 'Sup now!